Michael B. Jordan is in love y'all and is telling everyone about it. The Creed actor and Lori Harvey sent the internet into a frenzy when rumors first swirled of the couple dating in late 2020 after they were spotted leaving a flight together. And in January 2021, the two confirmed their relationship with the public. Now, after celebrating their one-year anniversary, the once Hollywood's most eligible bachelor is professing his love for the model.
---
Michael spoke with The Hollywood Reporter about his upcoming romantic film A Journal for Jordan and how his love for Lori helped him with his role.
"There are roles that I passed on that I knew I didn't have enough life experience to play," Michael said. "I was like, 'What can I pull from?' But I finally found what love was."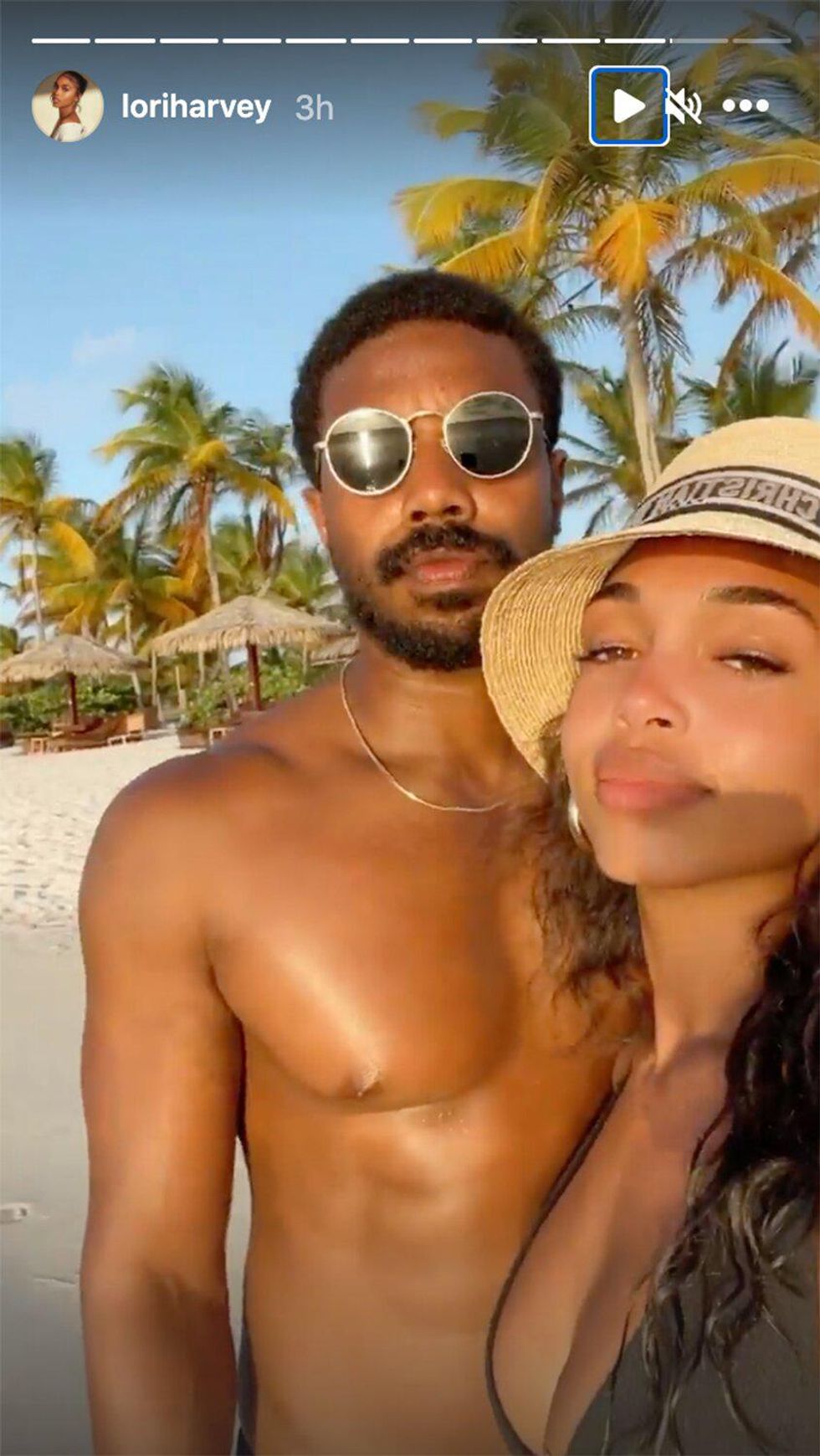 Lori Harvey/Instagram
The actor, who is gearing up for his directorial debut with Creed III has notoriously kept his love life private and so it was a shock to everyone when it was confirmed that he was dating Lori, whose dating history has been a hot topic for some time.
While the skincare entrepreneur has been linked to the likes of Future, Trey Songz, and Diddy, Michael has never publicized who he was dating, but he has a great reason for that.
"When I was younger, I don't know if I could have handled the onslaught of opinions and being picked apart, and also being conscious of what the other person's going to go through. It takes a special person to deal with that," he said.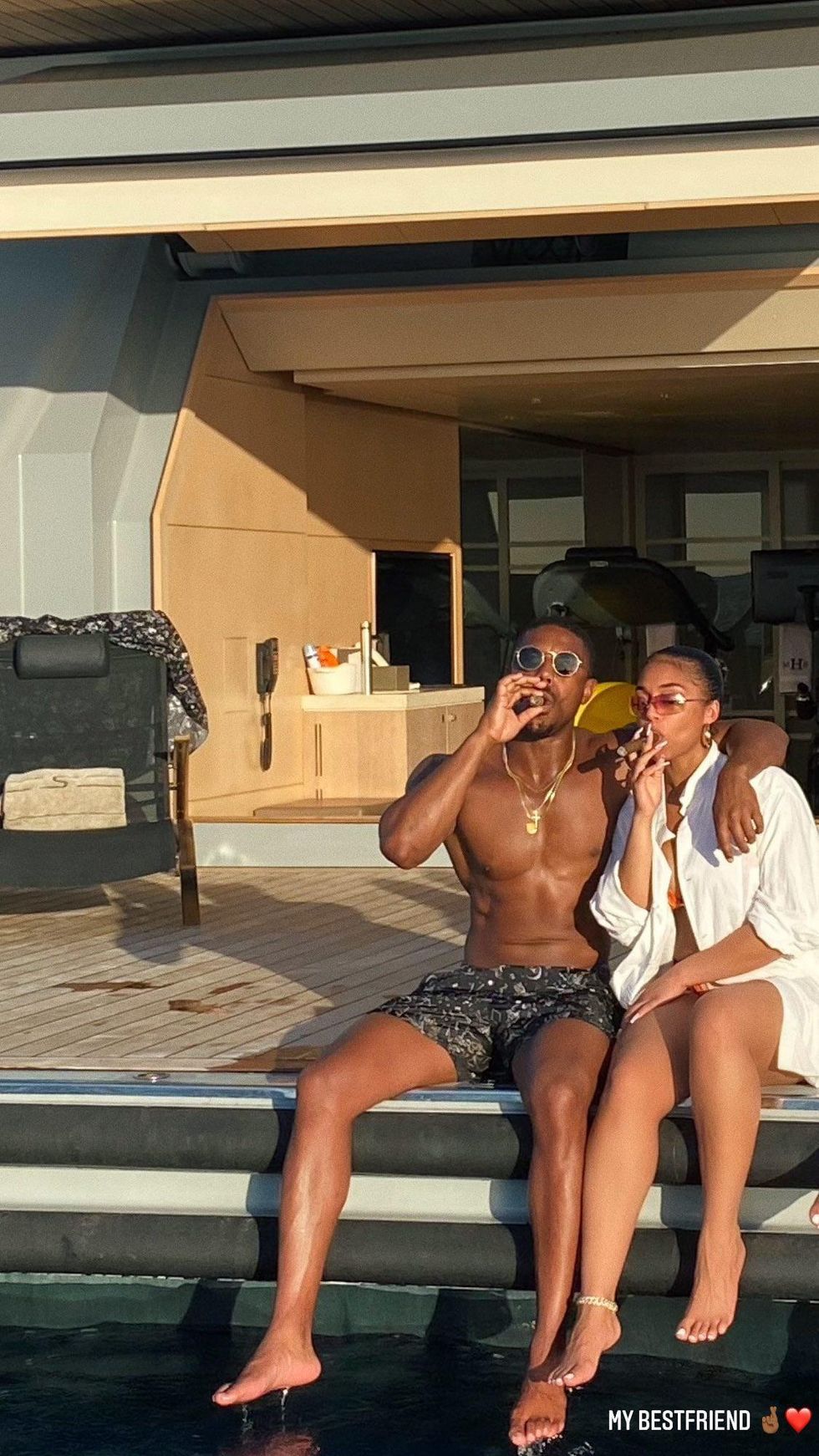 Lori Harvey/Instagram
And it looks like the 24-year-old beauty is that special person. The couple has shared many intimate moments with each other on social media such as their extravagant Valentine's Day where Michael rented out an aquarium and most recently Thanksgiving with their families.
"There's a premeditated planning of staying out of the way [of the public eye] that sometimes kills spontaneity and intimacy," he said. "I wanted to take that away and give this the best chance it had, in this weird world that we live in, to be somewhat normal. Long story short, I think it's just the timing of everything. It was the right time for me. Yeah. I'm happy."
How cute! In the spirit of love, here are a few swoon-worthy moments of the beautiful couple.
Michael B. Jordan Gives a Heartfelt Speech to Lori Harvey at the Launch of Her Skincare Line SKN by Lori Harvey
The video made its rounds on social media after a person in attendance shared it on their platform. While Michael didn't share the video, he did post a photo on his Instagram story of the couple and captioned it, "Her smile lights up a room."
Lori and Michael Cuddle Up on Thanksgiving
The lovely couple spent Thanksgiving together this year at what appears to be Steve and Marjorie Harvey's home. "Extremely thankful 🤍🦃," Lori wrote.
Lori Harvey And Michael B. Jordan Spend Their First Valentine's Day Together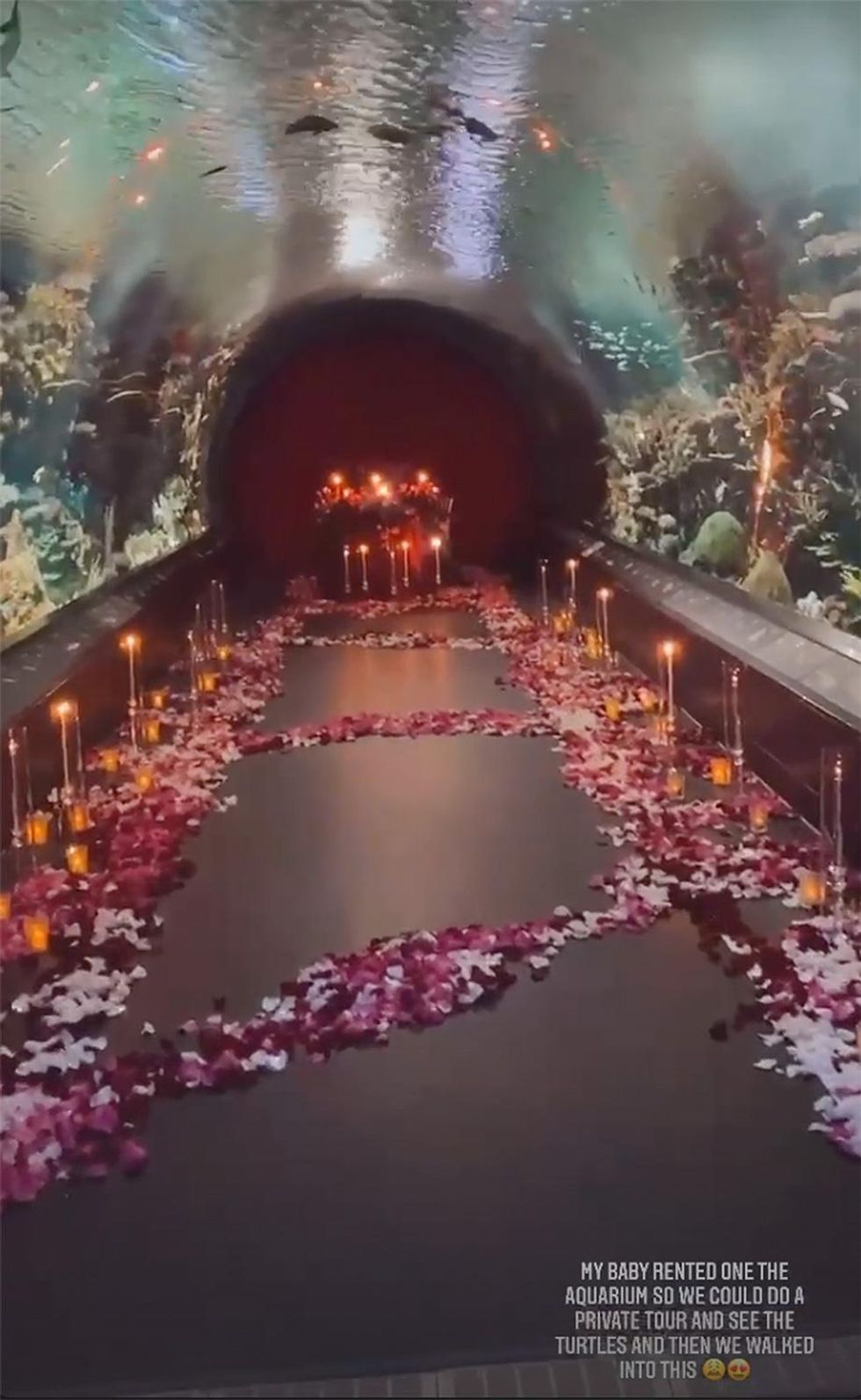 Lori Harvey/Instagram
While fans got to see an up-close and personal look at her romantic dinner at the Georgia Aquarium in her Instagram Story, for her Instagram page, the model only shared pics of her and Michael together. Lori simply captioned the pics, "All Smiles."
Michael Confirms Relationship with Lori
Michael and Lori spent some time in the snow while also confirming their relationship back in January. "10:10 HBD 🐢 #24," he wrote as the caption.
Lori Shares Sunset Video with Michael
Lori shared a sweet video of her and Michael in the pool while the sun was setting. "Thank you God, 🤍" Lori captioned the photo.
Featured image by Paras Griffin/Getty Images for BET