It's no secret that the key to success lies in what we do on the weekends. You could spend it catching up on all things Shondaland or taking steps to get closer to your goal. Trust me, I'm all about balance, but it's how you spend your weekends that can determine when or if you'll accomplish the life that you want.
---
From brunch to binging Netflix, these ladies have found the trick to having a successful weekend regimen that can make all the difference in the world for the rest of the week. I know I definitely took a few notes.

Jamaya Moore, Professional MUA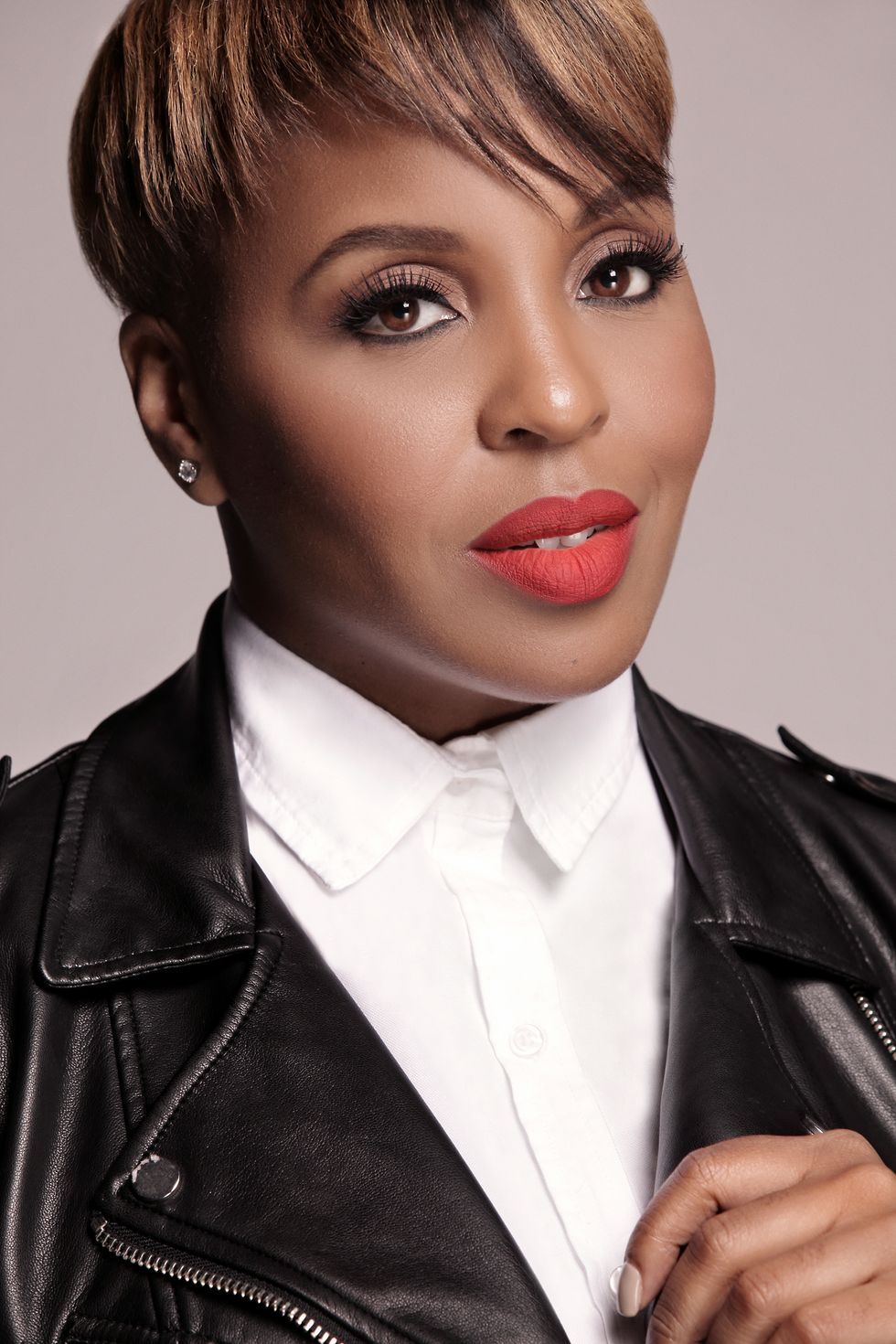 Courtesy of Jamaya Moore
As a freelance makeup artist, our busiest days are the weekends. When I first began my career, I would never take time off. It wasn't unusual for me to miss major life events with my family and friends. Now that I'm more established, I block certain weekends off to spend time with my kids, travel and catch up with my friends. We're all super busy so it's great to wind down and chill with my favorite people.
I'm a small business owner and mother of two active girls, so my life moves so fast! I'm always strategizing and planning so it's great to have a moment to turn off my brain. When I put everyone else's needs before my own, I became frustrated and burned out. I was pouring from an empty cup. Now, I'm adamant about having time to recharge even if it's an hour. I'm much happier and balanced once I reclaimed my time!
If I'm off on a Sunday morning, I'll take my youngest daughter to the farmer's market and Sunday dinner at my mom's house is one of our new family traditions, especially after my grandmother passed away in 2017. I need at least a half-day or full weekend day with no plans! My schedule is so taxing that I need time to free my mind. I love unwinding with a glass of wine and a face mask.
Aisha Howard, Atlanta News Anchor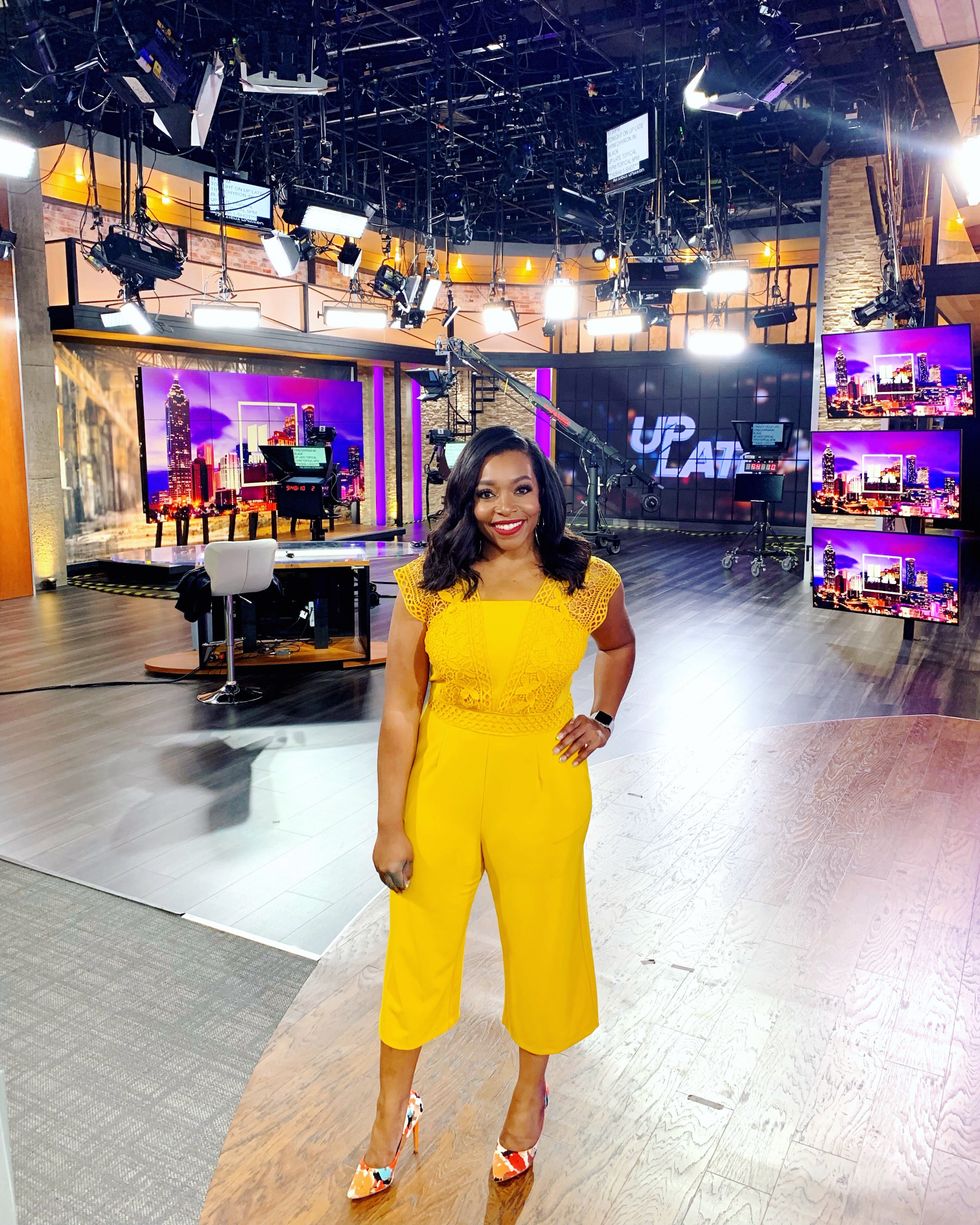 Courtesy of Aisha Howard
The news grind never stops but, on the weekend, I focus more on reconnecting with my loved ones who may only get a quick text or short conversation during the week. I've been rediscovering Atlanta with my college girlfriends; since I'm back in the city after 12 years it feels like a new place. But even while we're out at a group fitness class or a brunch, I still look for opportunities to meet new people and make meaningful connections in the community. I'm always looking for a good news story!
On any given weekend, you can find me at a local charity event just attending or emceeing; church on Sunday and about five FaceTime calls with my mom. And I have to eat something really good, either out discovering a new spot or cooking at home. Because a good surf and turf with a crab cake appetizer is not meant to be eaten out of Tupperware at work at your desk! It's usually on Sunday when I tap into that free-flowing feeling and I relax my always-tense shoulders.
But I have to admit, I still check my email (less frequently) and keep up with what's going on in the news. Still, I never want to be defined by my career and the things that make me uniquely me become my secondary qualities. So I'm very intentional about nurturing my core and acknowledging who and what brings me genuine joy. It took me years to find a digestible balance recipe and I'm always open to tweaking it. Because when I'm true to me, I give my best seven days a week in any environment.
Regina Bonds, Confidence Coach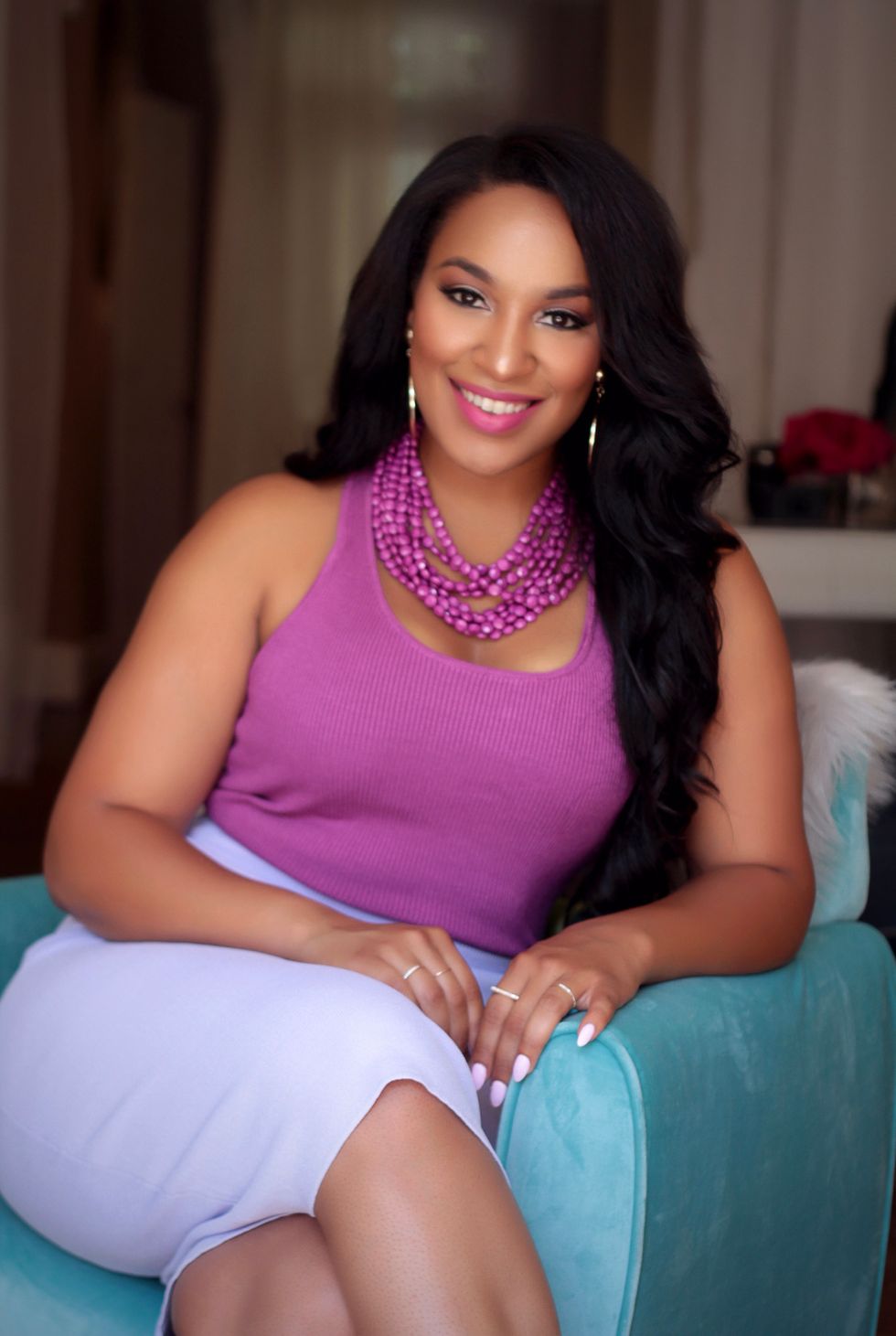 Courtesy of Regina Bonds
My life requires lots of early mornings and late nights, not to mention I'm a full-time mother to a rising middle schooler. By the time the weekend gets here, I'm screaming TGIF! And because I give 110% during the week, my weekends are both important and sacred to me. I don't take them for granted. I dedicate my weekends to slowing down and enjoying the simple things in life! The two words that describes my main objective for the weekend is SELF-CARE!
My weekends give me fuel for the next week. Because my weekdays are so structured, I allow myself to be more free-flowing on the weekends.
Friday nights normally consist of a nice dinner and a movie. My Saturdays are all about zen vibes and you can typically find me in my sweatpants, hair tied, chilling with no makeup on. I still get up early, however; it's for activities such as hot yoga, reading a good book, picking up some fresh flowers at the downtown market, and a mani/pedi. One of my highlights of the weekend is brunch followed by an evening of fun with my son at the pool or doing something adventurous. He keeps me on my toes.
Sundays are spent refueling my spirit by going to church. I normally go to church, get lunch with friends and family, then nap. Sundays around 6 P.M., I begin to map out my next week, so I know exactly what I need to accomplish to slay my goals for the week!
Krystal Lee, Radio Personality, Founder of Girl + God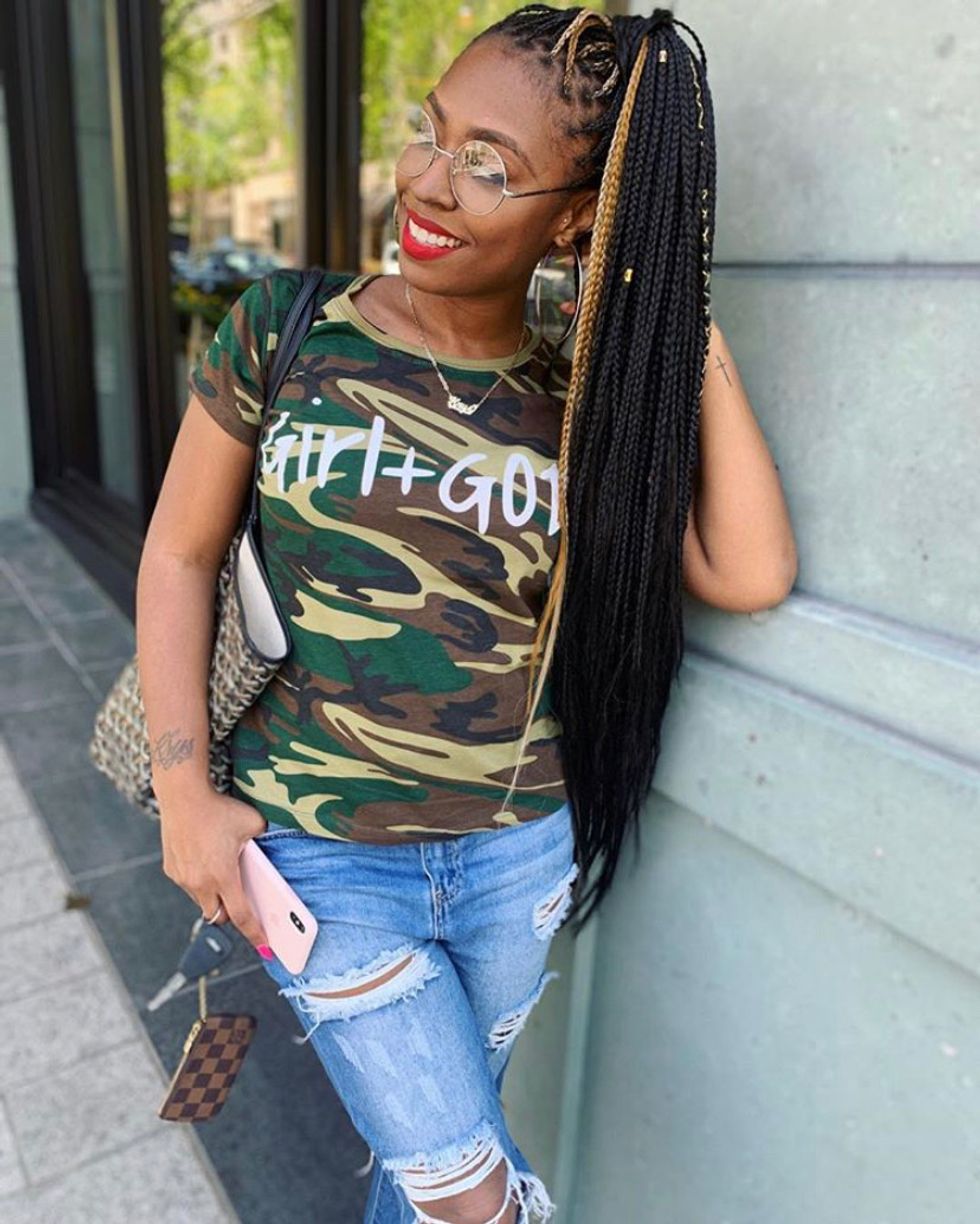 Courtesy of Krystal Lee
Girl, I HAVE to get my rest and try to get my life! Not only am I a radio personality, but I also run Girl + God, Girl + Goals and Krystal Lee LLC, which is all things Krystal Lee. So, for the weekends, I try to recharge and rest. Even though I sometimes work on the weekends with radio or speaking engagements, I try to rest as much as possible.
Ultimately, I love to relax and have peace on the weekend. I delete my social media a lot, mostly on the weekends, so I'm not scrolling and obsessing over other people's lives. I just think we are overly exposed to so much. I use the weekends to read the Bible and watch my favorite sermons. I love this because when I'm recharging and getting my physical rest and trying to make sure I'm geared up and prepared for the week, not only am I journaling and focusing on what lies ahead for me, but I have to make sure I'm filled with the Word and make sure I'm ready for the week.
I try to catch up with my family and friends if I can. But honestly, I can't do without candles, my diffuser, a motivational book to inspire my entrepreneurial side and a bed. As long as I have this, I'm set!
Courtney Martin, Photographer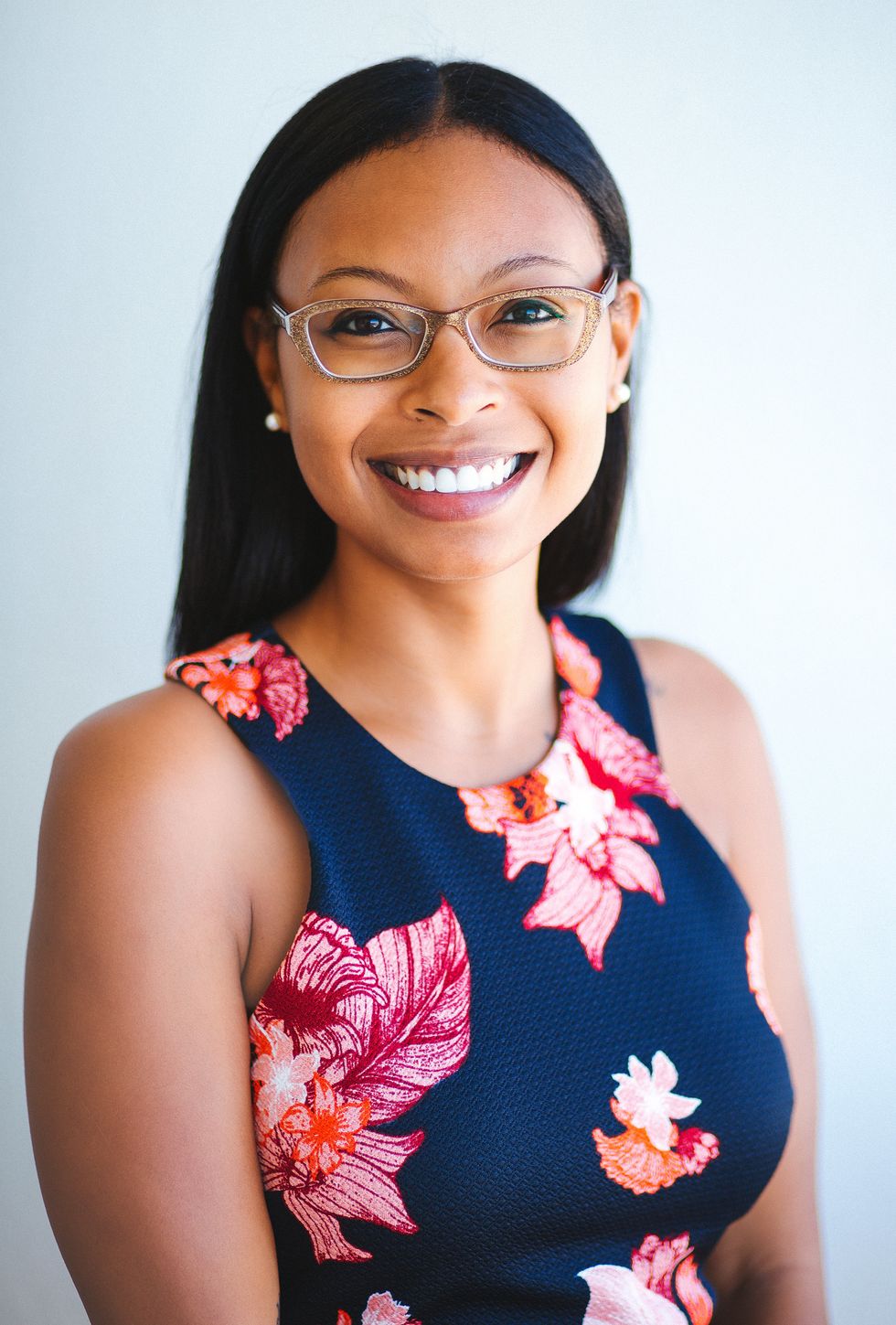 Courtesy of Courtney Martin
My typical weekend consists of a little sleeping in, family time, a few 'out of the house' activities and church. Saturdays are my "sleep in" days (and when I say that I mean sleep an hour or two past 7 A.M.) Sometimes I just need that extra time to enjoy my soft bed and comfy pillows.
Some must-haves for each weekend are a schedule of events and some really good rest (mental and physical). The weekends can come and go so quickly, so I make sure that I plan out what I want to do ahead of time. Whether it's a few things to do around the house or a time to step out, I try to have a general idea of what I want to do and when I want to do it. My Sundays start pretty early because I go to the 8:45 A.M. church service but this allows me to have ample time afterwards to catch up on my TV shows, do necessary things around the house or enjoy more time with family or friends.
Rest is important because sometimes I find myself missing out on good quality sleep and relaxation time during the week. Rest is not only sleeping but it's also giving my mind and body a chance to slow down, regroup and recoup. This is achieved by doing something that is not too demanding but pleasing, such as curling up in my favorite spot to watch a movie or chilling outside to enjoy some fresh air and a nice breeze. I rest up as much as I can, which helps me have enough energy to do all that I have planned. Plus, it gives me a full tank to run on for the upcoming week!
Samantha Smikle, Founder, NRODA Eyewear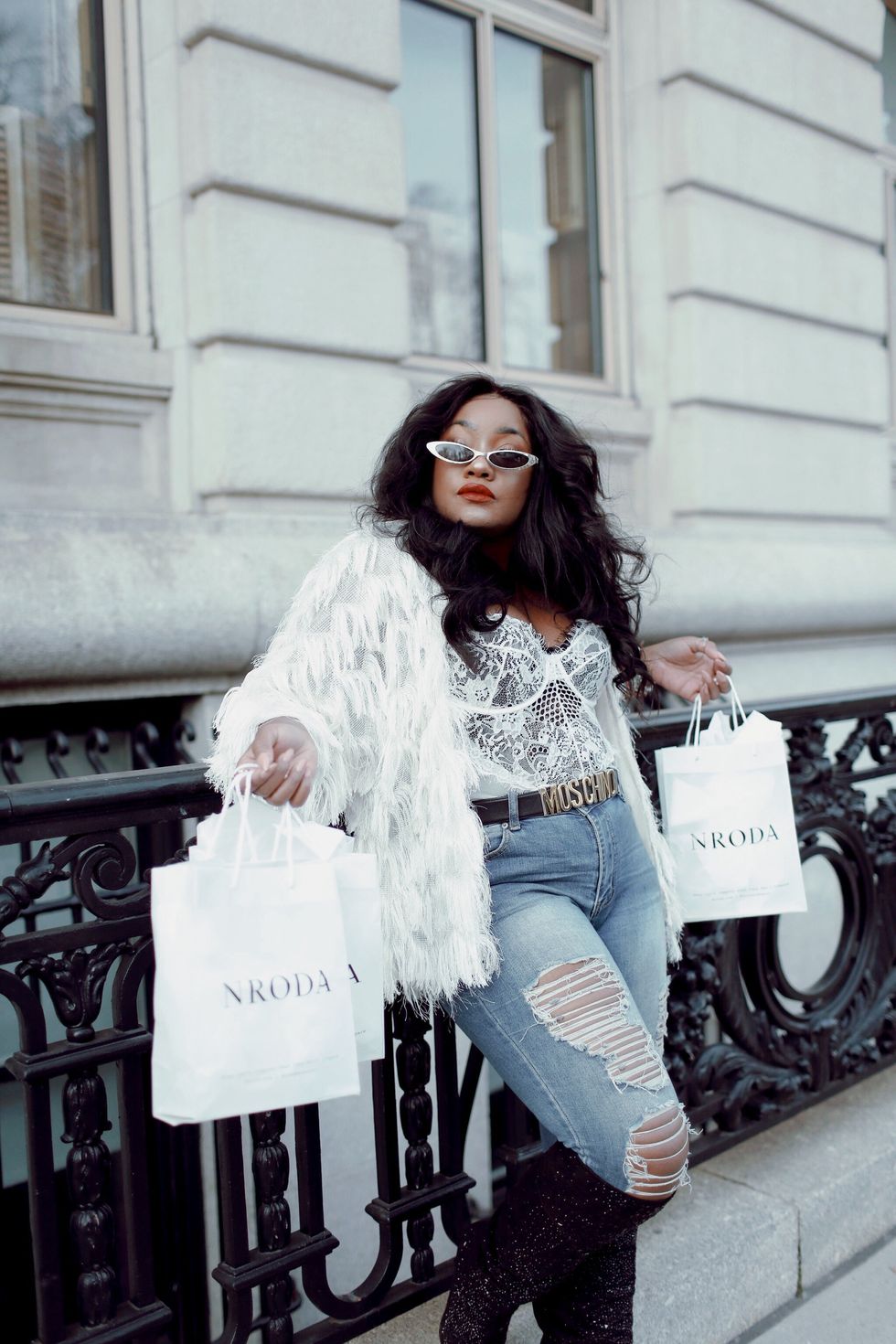 Courtesy of Samantha Smikle
I love the ease of the weekend. It makes me feel like I have all the time in the world and that feeling is everything when I need to sort through business ideas and decisions that I'm conflicted with or creatively blocked about. Being able to take a break in between work mode and grab drinks with friends, go shopping or to some event in the city gives me new energy and a reset that I sometimes need before I get back to business… because for a full-time entrepreneur, business does not stop on the weekend.
Usually with working a 9-5, you get back to yourself as soon as you leave the office or wherever your place of work is. As a full-time entrepreneur who works from home, my work days are round the clock between working from my phone at the gym, at stop lights while driving or even in the bathroom. My self-indulgent, guilt-free quality time with my loved ones (even if it's just binge watching Queen of the South on Netflix) is essential to keeping my cup full.
My weekends are fulfilled when I have plans with friends and family – it's a must.
Most times it's hard to connect during the week with both real and self-imposed deadlines and pressures. Social guilt is real as an entrepreneur, when you know you have a million more things to do and the success of your business is riding on you. But dinners, brunch, happy hours, shopping with friends and family on the weekends is just as critical to my self-care, productivity and sanity as meeting deadlines. It allows me to take a conscious break from the business side of my identity.
Yaadira Brown, Medical Student, Howard University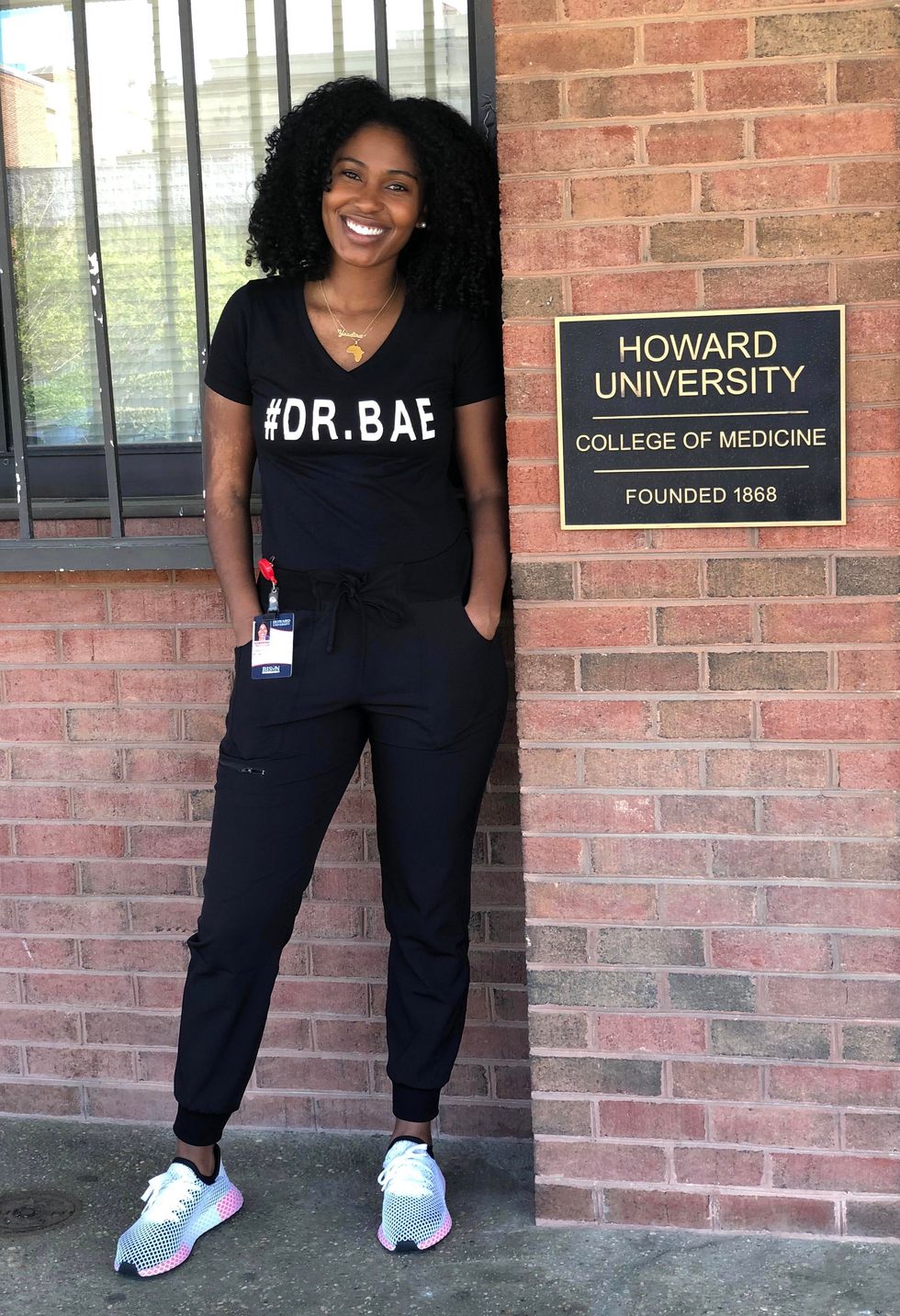 Courtesy of Yaadira Brown
Now that I am on summer break from medical school, my weekend is typically spent engaging in longer workouts at the gym, working on the logistics and content for a new business venture/platform I will be releasing later this summer, and most importantly, journaling. My journal is where I challenge myself to keep track of all that is happening in my life as well as write out my goals and affirmations.
Along with my journal, every weekend is complete with headphones and a water bottle. They make for a peaceful and productive weekend for me. Writing in my journal is therapeutic and is something that holds me accountable. My music is also therapeutic. Music is a big part of who I am. I do almost everything to music.
Renée Ervin, School Counselor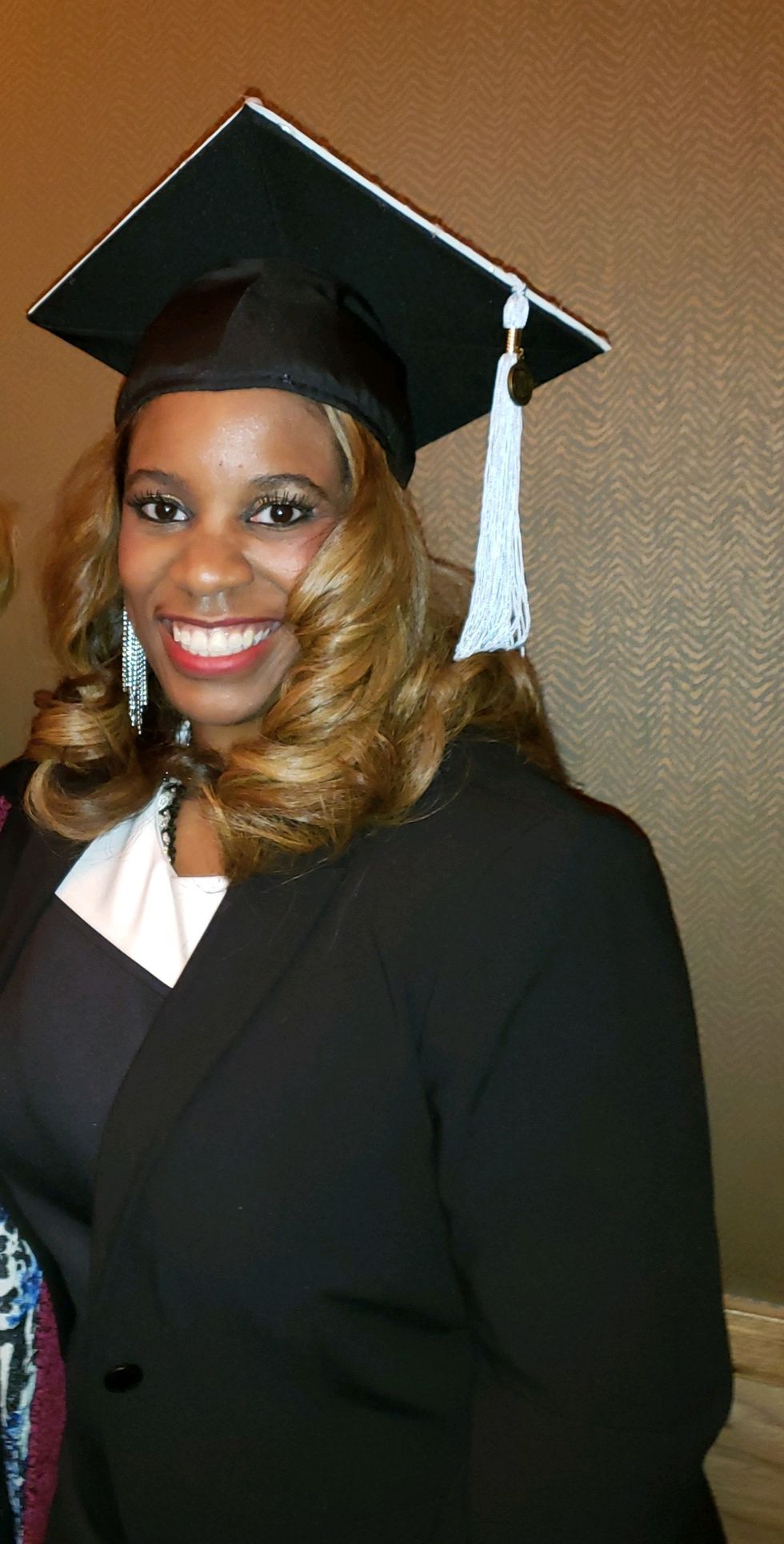 Courtesy of Renee Ervin
As a school counselor, I give so much of my time and energy to my students during the week that my mind and body crave the time for self. The weekend lends itself to a multitude of opportunities to recharge and prepare for the week ahead. One of the ways that I recharge is to spend time with the ones that I love. I will typically schedule dinner with friends that I haven't seen in a while, stop by a family member's house to check their pulse, or spend some quality time with my significant other. I also enjoy taking random road trips when it's warm and trying new activities that may pop up in the city.
My inner appearance renews weekly as I take the time to worship and praise my Lord and Savior Jesus Christ at my church in Indianapolis, IN. My pastor feeds my soul by delivering messages from the Word that only God could have inspired. My church family continuously fills me with joy, as we love one another and work together to uphold our church's motto of living, loving and serving like Jesus. When I am unable to attend church, I find my week is not as fulfilling and know that it is a must-have in order to successfully make it through the week.
Life is too short not to embrace the blessings that God has bestowed upon us all. The weekends, for me, allow me an opportunity to embrace those blessings and allow them to refill me so that I can be a blessing to others. I continue to learn daily that self-care is the first step in being able to be that blessing to others. What better time is there to take care of you than on the weekend?
Want more stories like this? Sign up for our newsletter here and check out the related reads below:
7 Things Successful Women Do Differently Before Bed
5 Women Share Their Secrets To Achieving A Work/Life Balance
7 Morning Habits For Successful Work Weeks