---
I have a love-hate relationship with Mondays. It's the beginning of the week and is a welcomed fresh start, but the weekend I'm ready for is so far away and the one that just passed seems like it was only 20 minutes long.
From Manic Mondays to Monday Blues, it's safe to say we have a culture that simply doesn't like Mondays, except for the ones we have off because that means we get a longer weekend.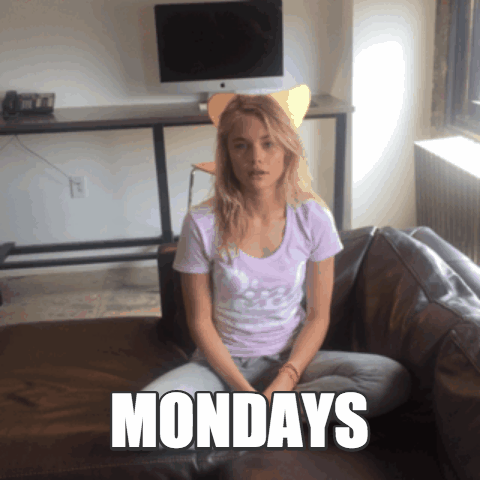 But whether we like it or not, Mondays are going to keep coming around, so we might as well make the best of them. Changing our perception of Mondays can change our week and so much more, it's all about perspective.
Check out a few habits that can make your Monday more exciting and a day you actually look forward to.
1

.

Set A Bedtime For Sunday Night
The true success of a Monday morning and a good work week begins on Sunday night. How you wrap up the weekend can truly determine the flow of your Monday, which in turn could determine how well your week goes. Setting a bedtime for Sunday night is almost a guaranteed way for you to wake up feeling well-rested when you wake up on Monday morning. It's no secret the more rest you get, the better you feel. While getting 8 hours of sleep a night feels like an act of Congress for some, I've found it's helpful to at least try to get as close as I can on Sunday nights.
Want more stories like this? Sign up for our weekly newsletter here and check out the related reads below:
How To Use Habit Stacking To Achieve Your 2019 Goals
5 Habits You Need To Delete From Your Life To Increase Productivity
7 Things Successful Women Do Differently Before Bed
Featured image by Getty Images