The Full Moon in Sagittarius taking place on May 26th is not your average full moon! This full moon also marks a lunar eclipse - a highly significant occurrence in astrological and spiritual circles. In terms of spiritual significance, according to Explore Deeply, "Eclipses are harbingers of change — they usher in evolution."
In astrology, the Full Moon is a period of reckoning, manifestation and culmination. You are likely to find yourself on a fast track to resolution or closure when it comes to the people, relationships and situations that haven't been serving any real or beneficial purpose in your life.
With this Full Moon taking place in Sagittarius - the sign that symbolizes discovery and freedom - you will likely receive a major revelation or make a significant discovery that will ultimately lead to your freedom. The energies of this moon will be felt most strongly by those with strong Sagittarius placements and those with strong placements in other mutable signs (like Virgo, Gemini and Pisces).
You can expect that whatever news you receive during this time is meant to cut you loose. It is intended to set you on a path that is better aligned with who you are and your true purpose. Whatever has remained stagnant in your life or that was inevitably going to end will now come to a conclusion.
The life-changing energy of this moon phase is most suitable for any introspective work that involves grounding and cleansing - not necessarily for manifesting blessings.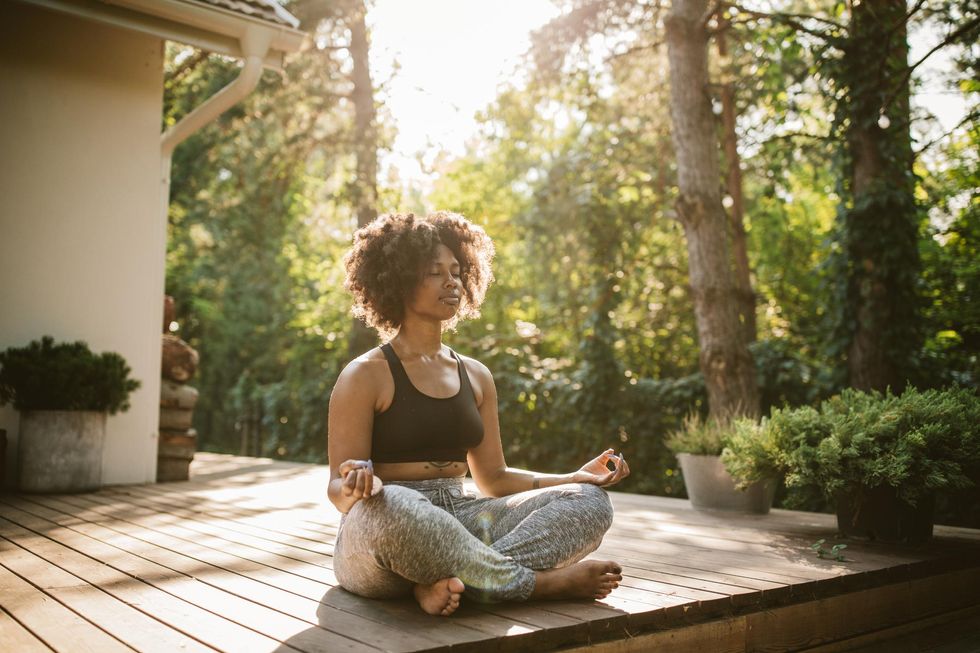 svetikd/Getty Images
According to astrologer Chani Nicholas, "Eclipse energy isn't energy you want to bathe in, soak up, or retain. When the light of the sun or moon is obscured it's not 'good'. It's revealing. Eclipses reveal our personal and collective shadow, all that we hide from, ignore, and brush under the rug."
Here are 10 ways to navigate the shocking and powerful energy of the Full Moon In Sagittarius:
Grounding
Walk barefoot on the ground.
Carry Black Tourmaline, Black Obsidian or any other dark, grounding crystals.
Take a quiet, technology-free walk in nature. Take in the sounds and the beauty around you.
Meditate while sitting on the ground for at least 30 minutes every day.
Cleansing
Sweat out your toxins at a sauna.
Smudge yourself and your space with sage or palo santo.
Work with Selenite crystals.
Rid yourself of people, places and situations that no longer serve you.
Cry.
Pour out your emotions in your journal or to a trusted friend
Bonus: Take a salt bath - not with an eye to manifesting anything, but to take a moment to cleanse your aura and to heal from the powerful and shocking energy that the Full Moon in Sagittarius will inevitably bring.
The primary theme of the Full Moon In Sagittarius is that of sudden revelations leading you to your true path. This is a period of acceptance, of grounding, of cleansing and of letting go of things, people, things and situations that are no longer relevant in your life.
Make the most out of this energy now so that you can enter your next cycle healed, refreshed and empowered.
Featured image by svetikd/Getty Images
Keep reading...
Show less
I know, I know. When it comes to marriage, if a couple is able to say that they've been together for more than a decade and they are reasonably cool with one another, that is almost like a minor miracle. Still, as someone who is a huge fan of the union and actually know some husbands and wives who are head over heels into one another, even 20-plus years in, I think just being "alright" in a marriage is kind of a low bar. After all, life is short and also pretty precious, so if you're going to commit to being with someone for the rest of your days, shouldn't the both of you do all that you can to make sure your marriage is more than just "good"—that it is pretty darn great?
If you're reading this and you're at total peace with your marriage and the spouse that you've chosen, salute. Yet if you're wondering about what you can do to take things up a few notches, here are seven things that can help your relationship to thrive—and then some!
1. Surprise Your Partner More Often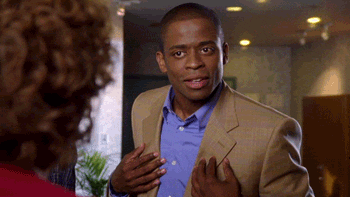 I don't care if a couple has been together for a couple of years or 30 of 'em, it's rare when either spouse doesn't appreciate a nice surprise every now and then. Tickets to a favorite event that shows up in their email inbox. A text that consists of nothing more than a hotel room number and a time to show up. Favorite flowers or meal that comes to the office, right out of the blue. A good marriage? That is one where both partners are thoughtful on each other's birthday and never forgets one another's anniversary. A great marriage consists of two people who are constantly trying to one-up their own selves when it comes to making their partner feel loved, appreciated and desired while oftentimes catching them totally off guard when it comes to their efforts. A wise person once said, "The best things happen unexpectedly." When's the last time that you surprised your partner? When's the last time that they've surprised you?
2. Regularly Pray/Meditate Together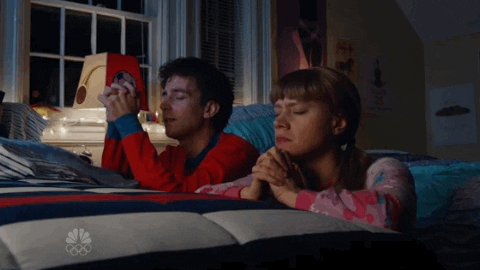 The reason why I've written articles for the site like, "7 Signs You're Spiritually Compatible With Someone" and "7 Spiritual Principles About Sex That Married Couples Should Never Forget" is because I wholeheartedly believe that our spirits are involved in marriage just as much as any other part of us. And since marriage is about joining one mind, body and spirit with another's, it's so important for husbands and wives to make the time to pray and/or meditate together (preferably both).
From a scientific standpoint alone, prayer reduces stress; gives you more of a positive outlook; strengthens your faith; softens your heart (so that it's easier to forgive); keeps you humble (more on that in just a sec), and even increases longevity. As far as meditation goes, it can help to control anxiety; reduce depression-related symptoms; make you more mindful; heighten self-awareness; lengthen your attention span, and make you a kinder individual overall. With all of the benefits that prayer and meditation provide, why wouldn't you want to have these experiences with your partner?
By the way, both of these things can directly benefit your sex life too. A couple of years ago, we published an article on the site entitled, "Ashley Graham & Her Husband Say Prayer Is The Ultimate Form Of Foreplay". That same year, I also wrote about orgasmic meditation (check out "What Exactly Is 'Orgasmic Meditation'?"). Since "saying grace" and breathing deeply can take your sex life to another level too, hey, that's just one more solid reason to pray and meditate with your partner more often, don't cha think?
3. Operate from a Place of Humility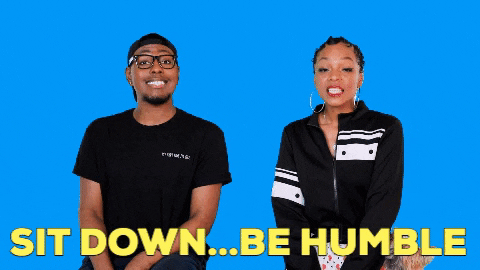 If there is one thing that I would shout from the rooftops of every single person (who desires to be married; not everyone does) is if you are too full of yourself to 1) admit when you're wrong and/or 2) be corrected by your partner and/or 3) offer up and apology that comes without any excuses and justifications, you have absolutely no business getting married. I can't tell you how many couples I've worked with who, while it is clear that they love one another, they are still 10 minutes away from hitting the wall (getting a divorce) and it's basically due to one thing—a lack of humility. A humble individual doesn't have to be right all of the time. A humble person doesn't constantly need to take the credit. A humble person tends to not get triggered or become provoked easily. A humble person can own their ish. A humble person loves to help others. A humble person strives for peace above all else. We're living in a world that seems to constantly encourage ego maniacal behavior. Still, if you want to keep your marriage thriving, strive for humility. You might be amazed by how far it gets you.
4. Love with All Five of Your Senses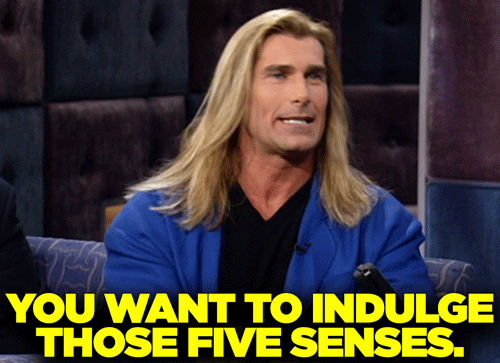 Sight. Touch. Hearing. Taste. Smell. These are our five senses. Now my question is how often do you try and love your spouse with all five of them? I'll provide some examples. Do you constantly go to bed NOT looking a hot mess (sight)? Are you intentional about showing affection like greeting them with a kiss at the door when they come home from work or hugging them from behind when they are cooking or working on a project (touch)? When's the last time you've expressed what you like, love or find sexy as hell about them (hearing)? Can you recall when you've ordered or made them their favorite meal or prepared some aphrodisiac cocktails for the two of you to enjoy together (taste)? Do you know their favorite scent? How often do you wear it (smell)?
I know that the five love languages continue to be popular when it comes to expressing love (check out "Are You Ready To Apply Your Love Language To Your Sex Life?" and "15 Date Ideas Based On Your Love Language"). Personally, I also think it's important to come up with ways to show your love to your partner via their five senses too. It's an underestimated way to make sure that they feel loved in every way. Quite literally so.
5. Present Things in Question Form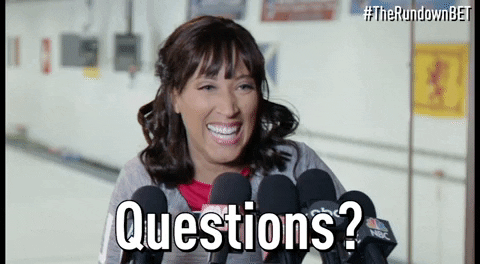 Wanna know what will put someone on the defensive? It's when you come at them with accusations or definitive conclusions instead of questions when you're trying to gain some clarity. That said, another point that I think doesn't get brought up enough in marriage is it's a constant lesson in how to communicate effectively, how to listen wholeheartedly and also, how to literally treat someone else in the way that you'd want to be treated. I don't care how long you have known someone or lived with them, because it's a part of human nature to constantly evolve, you don't know everything about them (it's pretty arrogant and presumptuous to think otherwise).
That's why, whether it's a discussion or a flat-out disagreement, you are showing that you are open to learning, to hearing their perspective and to gaining a deeper insight into who they are by coming at your spouse in question form rather than all-out statements. If you don't believe me, ask them to communicate with you in the same way and watch how much smoother the conversation goes.
6. Have "Purpose Update" Meetings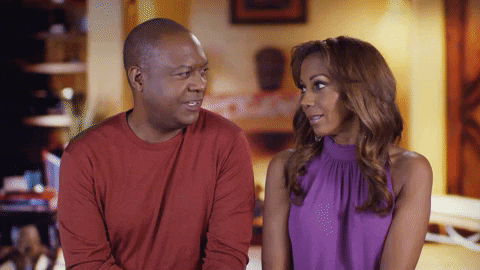 Another tip for singles who desire marriage is, please be clear about what your purpose is. Then, once you start seeing someone, make sure that they are clear about what their purpose in this life is as well. The reason why I say this is because, in order for you to be in a long-term relationship where you truly feel fulfilled, you both need to be able to respect one another's calling in life and even be able to help, if/when needed. This is one example of how two individuals are able to actually complement each other.
I actually know a couple who's been married for several years now. Unfortunately, they've really been struggling because the wife's focus has been more on the husband just doing whatever needs to be done in order to provide. Meanwhile, the husband has become resentful because, ever since he was in college, he had specific dreams. So, what happened? He loved her and put his dreams on hold. Now he's miserable and because she never considered his dreams as being important, their union is in some serious trouble.
This is why I often recommend to married couples that they hold, what I call, "purpose update meetings". Some do it once a month, some do it once a season (four times a year) and some do it biannually or annually.
The logic behind the suggestion is to sit down with your partner, so that you can share how you feel about your purpose—along with what your short-term goals are concerning them—as they do the same. Why? It's simple. It can never be underestimated, just how important purpose is because it literally means "the reason for which something exists or is done, made, used, etc.". You can be in love, have great sex and feel pretty good about your relationship. It's still headed for some really big valleys if one or both of you are not thriving in your purpose.
Mutually communicating when it comes to this is critical. It really is.
7. Let Grudges Go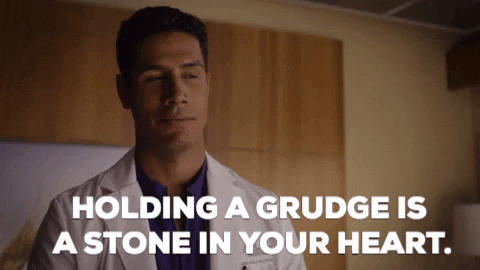 There's a married couple I know who are toxic and then some. There are about a dozen reasons why I say that; however, I'm going to close with something that can easily go on the top three—they both basically live to hold grudges. By definition, a grudge is defined as being a feeling of ill will or resentment. Personally, I define them as being manipulative power plays. Then there's what an author by the name of Criss Jami once said about them. He said, "Grudges are for those who insist that they are owed something; forgiveness, however, is for those who are substantial enough to move on."
The silent treatment. Being passive aggressive. Not letting things go until someone sees an issue the same way that you do. All of these are forms of control and no one wants to be in a controlling relationship. Needing some time and space to process things? That's human and healthy. Allowing unresolved issues to go on into infinity is really…unsound. A married couple who's intentional about resolving matters as soon as possible—even if it means seeing a therapist, counselor or coach—is a couple who doesn't take time for granted, doesn't like to be disconnected from their partner and is more about forward movement than being in a problematic hamster wheel. And a husband and wife who remain in this kind of space? Whether it's immediately or eventually, they are well on their way from going from "good" to "great" when it comes to their relationship. Salute.
Join our xoTribe, an exclusive community dedicated to YOU and your stories and all things xoNecole. Be a part of a growing community of women from all over the world who come together to uplift, inspire, and inform each other on all things related to the glow up.
Featured image by Shutterstock
Keep reading...
Show less
It's interesting that, if you look up definitions for the word "dream", a lot of times you're going to see something in reference to the images that go through our mind when we're sleeping. It's really only when we take a look at some of the word's synonyms that topics like today really start to resonate. Synonyms like ideas, thoughts, notions, wishes, desires—these are all things that most of us are referring to when we talk about the dreams that we have in this life.
The irony is, while we usually want to make our "awake ideas" come to fruition, far too many of us literally sleep on them. That's really sad because dreams don't come to us for absolutely no reason. More times than not, dreams serve quite a profound purpose in our world. We've simply got to do what it takes to make them come true.
If you've got some dreams and you feel like you keep "hitting the wall" when it comes to trying to make them manifest, perhaps this article can connect a few dots for you. Life is short. Dreams are valid. It's important to do all that we can to make them manifest. Ready?
Featured image by Shutterstock
Keep reading...
Show less
I'm a natural-born wanderer. Adventure is my thing. I'd like to think every moment of life is an adventure. I seek it, I crave it, and I need it. It's one drug I will always be addicted to. From horseback riding in Baja Cali, whitewater rafting in the Kern River, riding an ATV in Mexico, hiking in Hawaii, and driving up to the highest mountain peak in Colorado. It's the adrenaline rush for me. Typically, travel fulfills my endless need for adventure. Airports and airplanes excite me. Since the 'Rona, I have opted for short road trips within my home state. And many of us have indulged in cross-country road trips to reduce our FOMO as travel was canceled for most of this pandemic.
BUT what if you can make road trips a lifestyle? Because you absolutely can and it's not a new thing. Men and women have been converting vans into living spaces for decades. From 2017 to 2019, van life has been trending among millennials. If the pandemic showed us anything, it's working remotely, and traveling is more than doable. And more recently, not only has solo female van life emerged, but black women are choosing to live this bohemian lifestyle too. If you search the hashtag #blackvanlife, 5,000 plus photos and videos of melanin poppin' queens and their beautifully remodeled vans in picturesque places across the United States will pop up.
So, what is a van build, you ask? It's when you purchase a van, remove the interior, and convert it into a dope-ass living space. Some van builds include a sink, solar panels, shower, and a toilet. Most van builds are equipped with a bed, table, hidden storage spaces, table, stove, oven, and a mini-refrigerator. It's whatever you want it to be. That's the beauty of it – you make your living space work for you.
xoNecole interviewed five black women on their van builds. Meet these free-spirited black queens and learn what they had to say about the solo female van life below.
Meet the Black Women Living Their Best Lives in Solo Van Builds
Candyss is known as the "Beyonce of Van Life". She travels solo with her German Shepard Cleo. She is a military veteran, police officer, criminal justice instructor, life coach, and entrepreneur. Candyss is an empowered solo female world traveler that traded in fear and trauma for purpose and intentional growth.
Paulett has spent 26 years in the mental health industry and is now a certified life coach, motivational speaker, and author of Best Secrets Unfold. She is currently studying for her Leadership and Ministry degree and her life's work allows her to change lives with deep compassion and honesty.
Tasha is a full-time EMT/Scheduler Assistant, single mom, and van lifer. When she's not working, wrangling a six-year-old, or improving her van - you can find her out in the wild exploring a new location, or researching a new adventure. Natasha believes that life should be lived to the fullest and that the only things holding us back are ourselves. Her passion is breaking out of her comfort zones and raising her daughter to love nature and challenge herself.
4. Angie Vasquez, mid-forties
Based out of Florida, Angie currently lives in her self-converted van named Parker. Angie is a lover of the outdoors. Nature is her way to keep herself connected to herself and the universe. As an avid explorer who loves to travel and find places off the beaten path, Angie teaches outdoor classes to women. Her passion for nature allowed Angie to start a women's hiking group, Girls Who Hike Florida. Angie's goal is to continue exploring and teaching other women about all the benefits of the outdoors while learning new things traveling in Parker.
Antoinette Yvonne is an African-American travel and lifestyle content creator, entrepreneur, van lifer, and nomad. Her entertaining vlogs capture the life of a solo female traveler navigating through life in a luxury converted van. Antionette documents her life, showcasing her up and downs equally. She is also the founder of Globally Abroad, a study and travel company committed to providing international opportunities for the minority youth.
The Inspiration Behind the Van Life
Solo female van life is off the beaten path and unconventional AF. The inspiration to convert a van into a living space van varies across the board. Women desire so much more than what society tells us to be. Most women desire their freedom. Other women just love to travel and want to save the coins while doing so. Some women would even refer to van life as a calling or a healing journey. And for women like Angie and Candyss, a van build was a combination of all of the above. It was also a way to cope with their mental health.
Angie: "I dreamed of van life and knew one day I'd find the perfect one for me. I had previously been living in my car to save money for a van and pay off debt. I bought my van Parker in December 2019 and planned to build it out fall of 2020. I was returning to Alaska to work for the summer season when COVID-19 began. My season was canceled, and I had to choose what to do next.
"Like many, I fell into a bit of depression during the lockdown. I needed to find a way out of my funk, I had to regain control of my circumstances. I asked a friend if I could stay with her and I put my car up for sale to fund the build. I figured what better time to build the van than during quarantine. I spent 10 to 12 hour days for the next couple months to build my tiny home on wheels."
Candyss: "As I journey to exploring the depths of myself, healing my emotional past and intentionally choosing to grow, the quest for FREEDOM became extremely loud internally. I realized I had to decide what freedom meant and looked like for ME outside of the societal norms I'd been programmed and conditioned to follow.
"Going to college, getting married and having a baby just haven't been on my priority list and, as a way to honor myself, I gave myself permission to make my own rules and learn what actually makes me feel happy and free. I chose Van Life because it's truly a tool that helps me connect deeper with myself, my growth, and my spirituality."
Lessons Learned During the Van Build Process
Would you be able to do a van build? Easier said than done, right? It's not for everyone; converting a van into a living space is a process. It takes patience, sacrifice, time, money, and a well-thought-out plan. Some women do it themselves and others have their vans custom-built for them. Below, Angie and Tasha share their experience on the solo van conversion experience.
Angie: "The van build was a bit difficult for me because I had no prior building experience. I knew how to get around a few tools, but I'd never really built anything other than an Ikea bookcase or two. I learned many lessons during the build on how to use larger tools like multiple types of saws, drills, and measuring correctly. My biggest lesson was I can do anything I put my mind to. I built 90 percent of the van on my own through trial and error. It gave me the confidence to get out of my comfort zone and try new things.
"As women, we can sometimes sell ourselves short because of confidence. Building the van showed me I was stronger physically and mentally. It allowed me to understand my needs and teach myself that through trial and error amazing things happen."
Tasha: "I learned that that feeling of knowing nothing is EASILY remedied as you begin the process of a build. I watched videos on several builds but as I started mine and had a non-existent budget, I knew I would need to just try my frugal build ideas and see if they worked. Friends gave me leftover wood flooring so I did a lot of googling how to install a wood floor and then adjusting it to how I would need to do it with minimal tools, or money. I learned I can easily up-cycle furniture, and building things is not as hard as it looked. I'm still learning, but I'm less afraid of the process."
The Van Life Chose Me
Van life is not a movement. It's not just a lifestyle either. It's a calling. A true calling that women feel drawn to live. It's not just about freedom, adventure, travel, and saving money. Van life is about honoring yourself and redefining the American dream. It's realizing what matters more in life – happiness, peace, growth, moments, and memories. Antoinette, Paulette, and Tasha reveal their why behind pursuing the van life.
Antoinette: "Unlike many, van life was something that only took one search down the YouTube rabbit hole and I was hooked. Everyone has their reasons of why they want to but it's the adventure and freedom for me. Two weeks after watching my first #vanlife video, I flew down to Georgia to pick up my van. One month later, I drove her over to Ohio to have her outfitted. I love being 'rich in experience' and this lifestyle was an investment that is beyond priceless.
"I also wanted to be challenged. I've traveled all over the world - many times solo (which pushed me out of my comfort zone). I conquered that. And I knew it was time for a new one. I was getting way too comfortable for my liking. Something that I've learned about myself is that I thrive when challenged. I knew van life would push me to greater heights (mentally, physically, and emotionally) and I was right!"
Paulette: "I purchased my school bus in the year 2019, and almost a year later, the pandemic hit, and I wasn't very sure if I was going to take that leap of faith and continue my plans. However, one day my landlord entered my apartment, and I asked him, 'How the pandemic is treating him?' His exact words were, 'I'm going to move to Florida, retire because I don't like the governor of California, and play golf.' I grabbed my pen, added up how much money my landlord received from me in the past four years. I was blown away by the figures, over $70,000.
"In the middle of a pandemic, he's going to golf. I am 45 years old this upcoming March; I said enough is enough. I've been working in the mental health field for 26 years. I have rescued girls from prostituting, attempt suicide, and so much more. I worked 10 hours shifts for rent, ongoing bills, and hustling every day to stay afloat. All to keep up with the American dream that was embedded in me since I was a little girl. I no longer desire the white picket fence and expensive car in the driveway. I desire peace and understanding."
Tasha: "After a hard separation, I wanted to no longer live paycheck to paycheck. I decided to take my financial freedom back, lessen my bills by living full-time in my van, and to choose my future. Finances play a huge part in all of our lives for freedom, and I didn't want to feel obliged to chase money in order to survive. I wanted to stay working as an EMT, and go on amazing adventures with my daughter, and not get pulled further into the rat race as a single momma. My time is everything and I would rather spend it hiking with my daughter, camping, or backpacking than constantly looking for ways to make more money in the future."
Black Girl Van Life
If you search the hashtag #solofemalevanlife, over 10.1 thousand Instagram posts flood your feed. And if you search the hashtag #vanlife, over 9.2 million posts are returned. But the majority of the posts are white women with an inkblot of women of color. It makes me wonder why van life is seen as a lifestyle that only a subset of women can pursue, when the reality is that there are many Black women and other women of color doing the same thing. Candyss, Tasha, and Paulette share their thoughts on why more Black women are choosing the van life.
Candyss: "I believe as melanated beings, we are of the earth and so many black women embarking on the van life journey is a subconscious form of being called to return home into nature, into exploring and finding ways to thrive without the bounds of society and its unrealistic norms.
"I believe black women are taking their power back and giving themselves permission to embody freedom and cultivating safe spaces to decided what freedom actually means, looks, and feels like for them."
Tasha: "I think that a lot more Black women are choosing this lifestyle because they're finally seeing more diversity in van life and realizing it's a very viable option. Van life is like clay - you can mold it however you desire, and financial freedom helps us reach our goals faster or with less stress and debt. I'm excited to see more women of color choosing this life because by doing so, we show the world the possibilities of how richly we can live life in any circumstance."
Paulette: "I believe we have been conditioned to think a certain way and allow others to define what is the American dream and what is success. I feel black women are saying, 'Enough is enough. It's time to live in peace and harmony of who we truly are.' We are creating our own space and our own opportunities to embrace financial freedom and become more for ourselves. We are black women; we are powerful and it's time to live with grace and understand who we are and who we want to become."
Advice for Other Women Considering the Van Life
If you are considering taking that leap and saying goodbye to the stereotypical American life as we know it, now is the time. This pandemic has not ended. More and more women of color are pursuing remote opportunities and entrepreneurship. And the good thing is, we're moving toward a society that allows for it. Angie, Antoinette, and Tasha share words of encouragement for those seeking the van life.
Angie: "The advice I'd give to other women thinking of building a van and living nomadically is research like there's no tomorrow. Buy a notebook and jot down all of the things you want to accomplish by living in a van. Make a list of what you cannot live without, i.e., sink, bathroom, heat, being able to stand up, storage, etc. Watch van build videos and ask questions. The van life community is really open about helping others. Rent an RV or camper van for the weekend to test out the waters. Join a women's group on Facebook and follow other women in vans on Instagram or YouTube. I'd also say you don't have to have the expensive Mercedes Sprinter with all of the upgrades. It isn't all about the expense but the experience."
Antoinette: "First, know your 'why'! Once you have a full understanding of why you want to do a van build or #vanlife, the process becomes easier. From there you'll discover the where, when, and how. Figuring all of that out will make the van build process ten times easier because you'll build your van with all of those components in mind."
Tasha: "The advice I would give to other women wanting to do a van build is to not give too much time to the fears. Start frugal, don't get what you can't afford, and be willing to take the leap. If you don't like it, you can always do something else. Our biggest boundaries are in our minds and we won't know how something will go unless we try it. As you become who you want to be, you start to find more and more people doing it as well and your community will blossom through the journey."
As a fellow solo female traveler and a woman of color, I always say, you never know until you leap. I tell other women who are wanting to travel solo or live a different lifestyle, that the initial fear is always going to be there. But you must choose what you do with this fear.
Are you going to continue to feed this fear or conquer it? Your intuition is your best friend. Trust yourself sis, and watch your life unfold.
Featured image courtesy of candyss.love/Instagram
Keep reading...
Show less
Recently, I read a tweet that said something along the lines of, "We're not working at home. We're living at work." Y'all, as someone who does work from home (I have for years, even before this pandemic hit), something about that really touched every part of my soul. Because even though I really like working from home, even though I'm an ambivert (which is basically an introvert that is assumed to be an extrovert, at times) and even though I 1000 percent enjoy my own company, I have to accept that something COVID-19 has done—and is continuing to do—is alter our social lives in ways where it seems like we just keep going…and going…and going. No movie breaks. No lunches with friends. No hanging out at other people's homes for a change of scenery. And so, since we're in the house—our house—so much, while oftentimes trying to figure out what to do to break up some of the monotony of our lives, we work. And when we're not working, we plan. And when we're not doing either, it's like for feel guilty for not doing both.
If that resonated with you on levels that you didn't even realize it would until you read it, let me just say that what I'm about to share, I wrote with you specifically in mind. With all that the pandemic has taken out of us, it is so important that you give yourself permission to take a break. I'm not talking about going to sleep or surfing the 'net before you turn in at night. I mean taking real bona fide breaks without any guilt, reservation or apology. And here's why I am fully at peace with recommending that you do so.
What Does It Mean to Plan?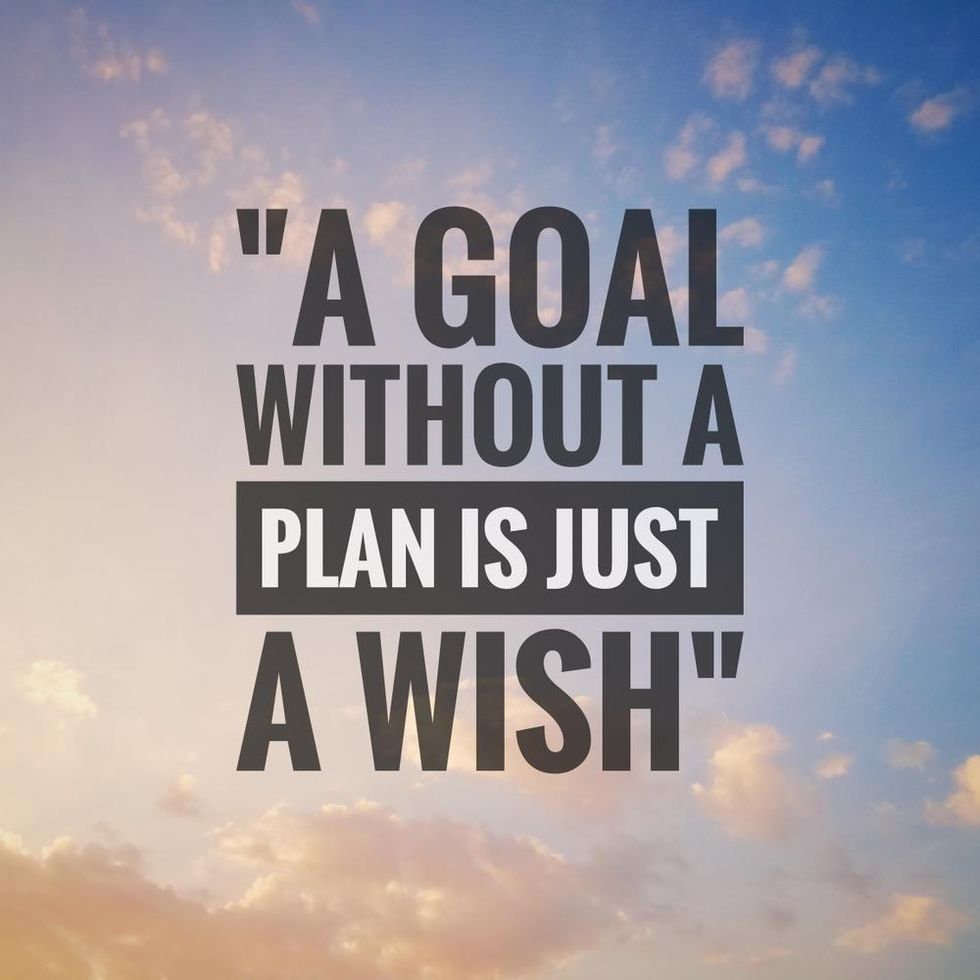 Fail to plan, plan to fail. We've all heard that saying before. Let me tell it, it's a huge part of the reason why a lot of us are either totally overwhelmed or low-key workaholics. It's because society really has programmed us to think that if we're not acting like a human version of the Energizer bunny, we're somehow being irresponsible. That we're not making the absolute most of our time.
So, let's break out of that toxic way of thinking, shall we?
By definition, a plan is "a scheme or method of acting, doing, proceeding, making, etc." It's also "a specific project" and "a definite purpose".
We plan what we're going to wear to work. We plan how we're going to spend our time at the office. Then we plan what we're going to eat for dinner—only to get up and repeat this cycle (this semi-vicious cycle) all over again. And shoot, that's not to mention the "bigger plans" that fill up our minds on a daily basis.
It's because of all of this busy-ness that "plan" seems so much like an action verb. Yet look at the definitions again. In reality, the word "plan" is actually a noun. And you know what? Who said that coming up with a plan always had to be about being on the go (or preparing to be on the go) all of the time? The definitions certainly don't. Again, a plan is simply a method of proceeding, a specific project and something that has a definite purpose. So, why can't rest be a plan? Y'all, that's not a rhetorical question because, the reality is, it absolutely should.
What Does It Mean to Rest?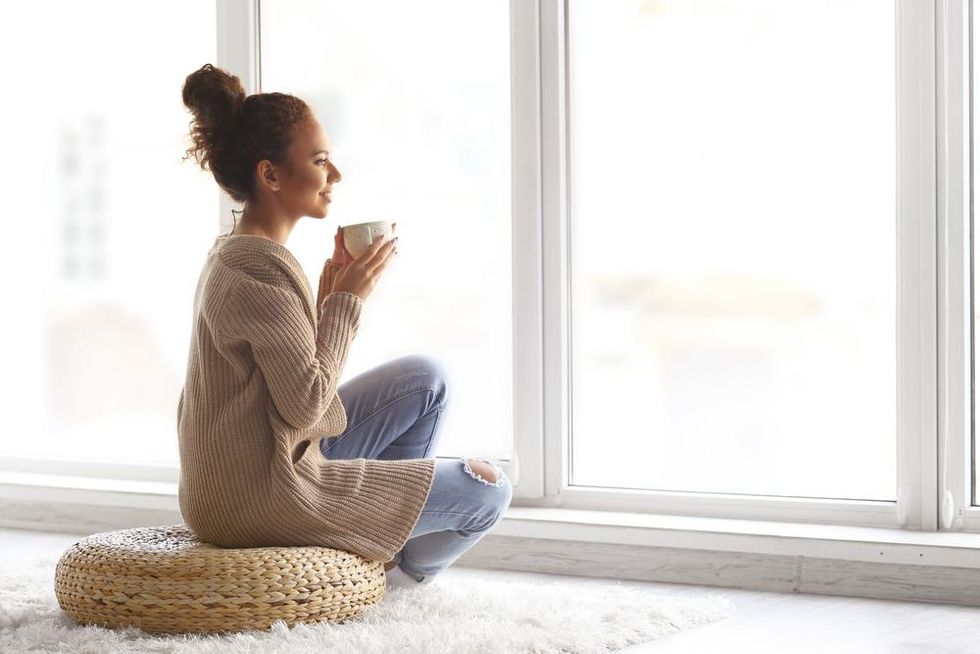 A couple of years ago, I wrote an article for the platform entitled, "How To Handle 'Purpose Fatigue'". Pardon the pun but, I really encourage you to plan to check it out at some point. For now, I'll just say that the reason why a lot of us do not thrive in life isn't because we don't have the skills, knowledge or expertise. At the end of the day, it boils down to the fact that we're freakin' tired. Worn out. Drained. And you can never make good decisions—plans—or present your best self from this kind of head and heart space. Yet again, because we don't give ourselves permission to rest, when we get to the point of being super fatigued it alters our judgment. Suddenly, we're out here wondering if we're in our purpose, if we should stay in our marriage, if we made the right decision by having kids—the list goes on and on. And if we feed into this psyche for too long, all planning goes out of the window as we exchange it for a truly not giving AF mentality instead. As a result, we find ourselves out here going through the motions—aimless. Never refueling. Just…out here with no real direction or desire…for anything, really.
When it gets to this point and place, there really is only one remedy. Y'all, it's to rest. Resting isn't just about sleeping, yet it's unfortunate how much this very simple point gets overlooked. Resting is about conscious inactivity, especially after working. And the purpose of rest is the refresh and relieve oneself.
OK, let me reiterate that last part. First, rest has a purpose. Second, the purpose is to refresh and relieve oneself—specifically from labor. This means that if whatever you're doing and calling rest isn't refreshing (restoring) and relieving (freeing you from anxiety, alleviating distress, easing you of burdens) you, it…isn't.
The reason why this is so important to put on record is it's very common for a lot of us to crash in the bed for a weekend and come out of it just about as tired as we were before we got in. It's because we were physically exhausted and perhaps we slept yet we still didn't really rest. If your mind was still going in a million directions, if you were still on social media, if you answered every (or every other) phone call—sis, that wasn't resting. Unless you are refreshed and relieved, YOU DID NOT REST (and yes, I am yelling that).
No one can say they have rested, unless they are refreshed and relieved by doing it. When's the last time you've been able to say that?
How Rest and Not Planning Is the Ultimate Plan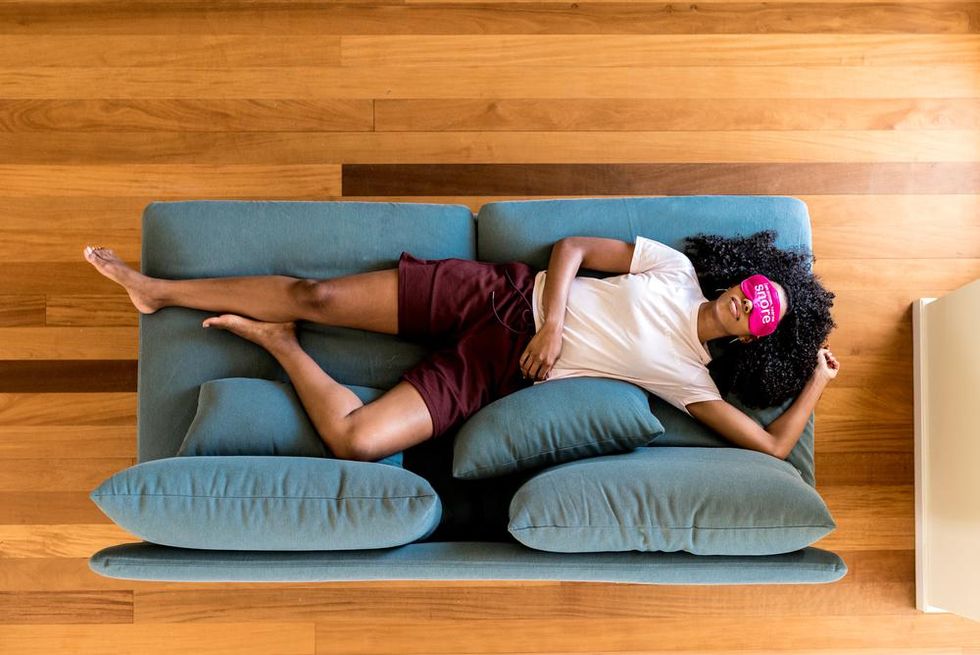 Let's tie this all in, so that you can put a rest plan together, OK? Remember how the title of this said that not planning is planning? That wasn't clickbait. It's the truth. When you make a decision to not do anything that you normally/typically do in the name of refreshing and relieving yourself—how is that not a plan?
Again, a plan is a method of proceeding. A plan is a specific project. A plan is a definite purpose. Since rest restores you, planning to do it and nothing else is all about deciding that you are going to proceed with a project that consists of doing absolutely nothing for the purpose of reestablishing you, bringing strength and vigor back to you and getting to a point and place of holistic health and well-being. Sis, if that ain't one hell of a plan, I don't know what is.
Now that you know this, how are you going to put your rest-and-not-planning plan into place? Whatever "it" is, it can't be work-related. Whatever it is, it can't require doing anything that won't refresh and relieve you. Whatever it is, you've got to come out of it feeling completely restored. Otherwise, you didn't rest at all.
Isn't it crazy that when you take the true essence of rest into consideration, you suddenly realize that you probably rarely ever do it? And yet, there's no time like the present to start. Pull out your journal, pour yourself a glass of wine, put on some soothing music and figure out how to plan to not plan. How to be OK with sitting in a tub for an hour. How to be at peace with turning everything with an "on" button off for an entire weekend. How to not feel guilty for letting your kids stay an extra night with a trusted loved one. How to be good with saying, "I don't know" when someone asks you what your plans are for next week when you want to just not think for a while. How to choose to not plan for next month or year for a couple of weeks so that you can catch your breath and process from a more balanced space.
I know what I'm like when I'm tired. I make plans that I normally wouldn't if I were in a more rested space. That's why, these days, I typically refuse to plan anything until I've gotten some real time off of the clock in order to rejuvenate myself. And y'all, when that happens, I rarely ever regret what I decide to do.
Rest is not a luxury. If you want to live your best life, it is an absolute necessity. Don't let anyone or thing make you feel otherwise. Plan to not plan—soon. Your mind, body and spirit will be all the better for it. And then some.
Join our xoTribe, an exclusive community dedicated to YOU and your stories and all things xoNecole. Be a part of a growing community of women from all over the world who come together to uplift, inspire, and inform each other on all things related to the glow up.
Featured image by Unsplash
Keep reading...
Show less
As a certified Life Coach aka the Single Girls Life Coach, Reka Robinson wants women to discover their worth. She is the host of Single You "The Podcast" and the founder of Single You Academy, an online community and resource for women. After experiencing a break-up from a toxic relationship in the year 2017, Reka was devastated. She wanted to find healing and made it a priority for herself to become more spiritually, mentally, and emotionally aligned. After doing some inner self-work, she realized that this particular break-up was something she needed to go through to tap into her purpose. It was a blessing in disguise.
"I want to emphasize that there is beauty in marriage, but there is also beauty in being single. Let's tell the truth, singleness is not a punishment."
Reka Robinson, now two years as a solo entrepreneur, understands what it means to use her story to help others. For Reka, finding balance is not about only focusing on the good, but using past pain to reach a higher version of yourself. Society likes to emphasize #relationshipgoals and tie it to your success as a woman, but what about #selflovegoals? It is important to remember that, as women, we are capable of accomplishing anything we set our minds to because we are more than enough outside of our relationships. Reka Robinson shows women that regardless of your relationship status, finding that balance in your life starts with YOU first.
For this installment of "Finding Balance", xoNecole had the chance to speak with 'Living Single' advocate Reka Robinson about embracing the beauty of singleness, tapping into her purpose from pain, and the power women have within themselves.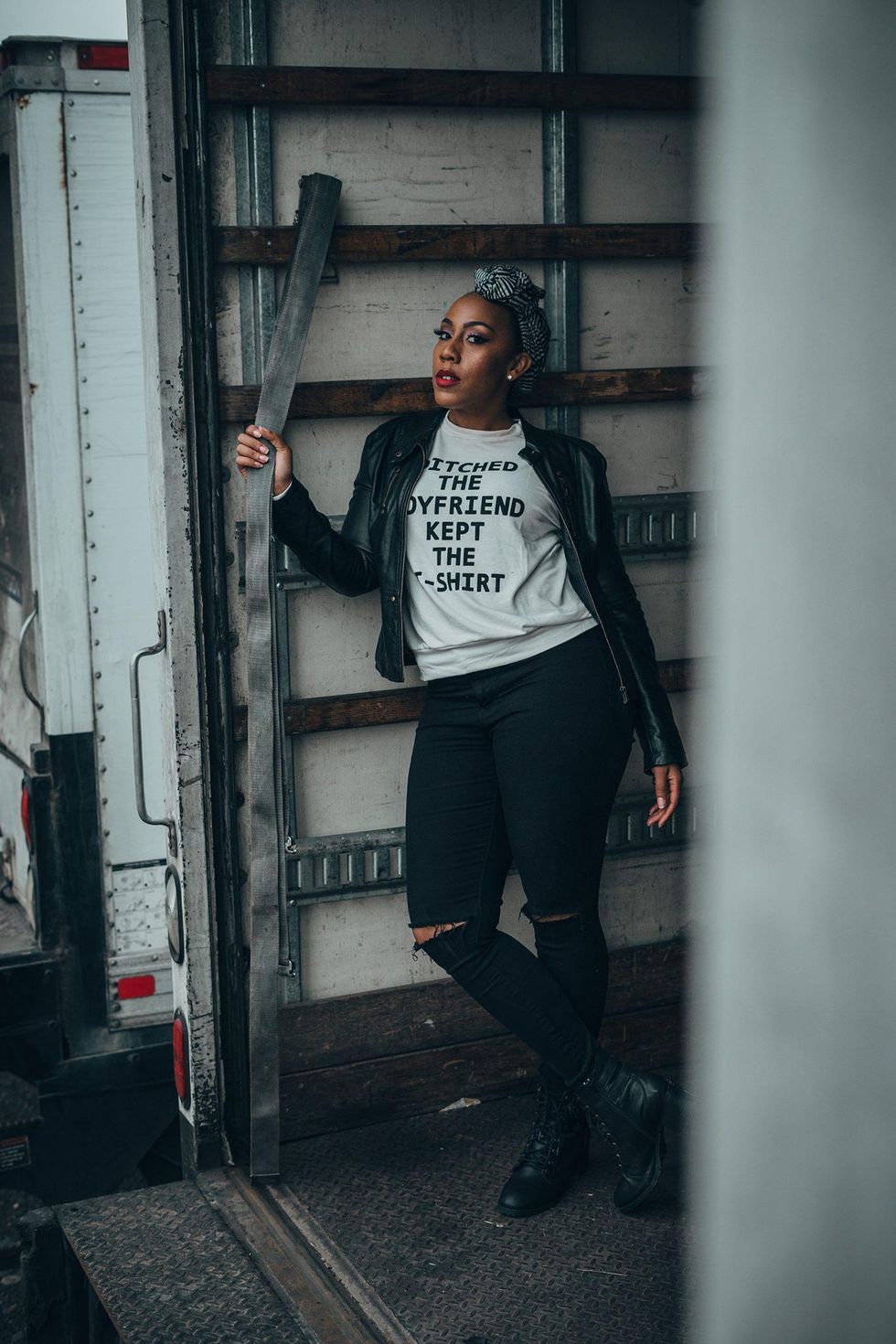 Courtesy of Reka
"I learned what God meant when he said he was going to use my story. God wants other women to feel seen from my story, just like I feel seen in other women's stories."
xoNecole: At what point in your life did you understand the importance of pressing pause and finding balance in both your personal and professional life? 
Reka Robinson: It has definitely been a journey with figuring out the balance. After my break-up, I started my healing journey. During my healing, I was also working full-time doing morning radio. There came this moment when there was a shift in me. I was getting this feeling that morning radio may not be for me anymore. This feeling disrupted my sleep patterns and it came off in how I felt when I would show up to work. I just knew it was no longer fulfilling for me. So I prayed about it and made the decision to make a change. It was time to close a door and open a new one for what God chose me to do. My quote for this year is, "Obedience and execution of strategy is my job. The outcome is God's."
xoNecole: What is a typical day in your life? If no day is quite the same, give me a rundown of a typical work week and what that might consist of.
Reka: I get up at around 9:00 a.m. To start my day, I either put on a sermon or do bible study. I try to stay away from my phone and social media as much as possible in the morning. So the two most important things are to spend time with God and/or move my body. Going into the afternoon, I intentionally do not take any client calls until 1:00 p.m. So in the afternoon, I am in work mode, whether it is answering emails, speaking with clients, or working on social media strategies. I usually end the work part of the day at around 7:30-8:00 p.m.
xoNecole: How do you wind down at night?
Reka: I LOVE candles. I love the orange and yellow glow that candles bring to a room. I light my candles and I have a humidifier that I like to set up. Watching the steam is very therapeutic for me. But after that, I give myself a moment of gratitude. I thank God for getting me through another day and I celebrate myself for accomplishing what I wanted to get done for that day. Scratching things off of my to-do list is everything.
xoNecole: Do you practice any types of self-care? What does that look like for you? 
Reka: I read A LOT. After my break-up, I became hungry for knowledge. I have been able to read up to 20 books within a year. So reading for me is really my best self-care practice. Because with knowledge, you can change your whole life.
xoNecole: What advice do you have for busy women who feel like they don't have time for self-care?
Reka: There is this quote that I saw saying, "If you do not have 5-10 minutes for yourself a day, then you don't have a life." You have to find that moment in your day that is dedicated to you. When you are super busy and you are super stressed, our bodies harbor that. Everything is connected and when you find that time to sit and be still, you will see the difference in yourself slowly but surely.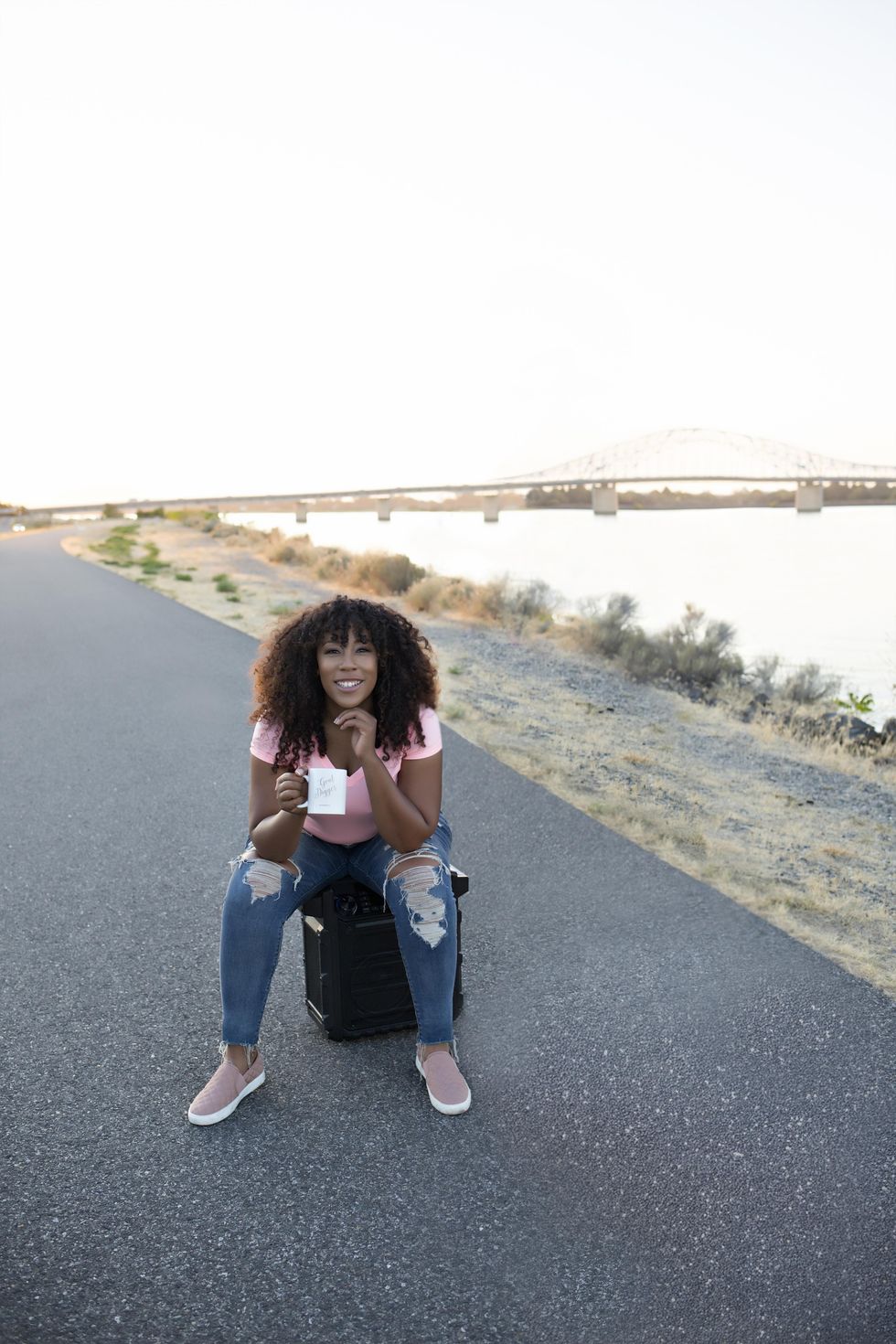 Courtesy of Reka
"I give myself a moment of gratitude. I thank God for getting me through another day and I celebrate myself for accomplishing what I wanted to get done for that day. Scratching things off of my to-do list is everything."
xoNecole: How do you find balance with:
Friends?
Reka: Everything in my life, I feel is scheduled [laughs]. I have really good friends that are also solo entrepreneurs. So what we like to do is schedule meetups on Clubhouse to talk about different topics or we have COVID-safe girls' nights where we celebrate each other and catch up. I think it is important to be intentional with groups of women and I am really happy with my friendships right now.
Love/Relationships?
Reka: I am not actively dating right now. But this is what I have to say about this topic: I am focusing on my business and really enjoy my singleness. My prayer to God is, "OK listen God, your sons down here, they need your help [laughs]. I don't need any distractions, but if you want me to be with somebody, hide me from everyone else." I want to know the moment that I am presented to him, he was meant to be presented to me.
Health? Do you cook or eat out often?
Reka: I find no joy in cooking. That is not my ministry at all [laughs]. I honestly have spent so much money eating out. But recently, I started intermittent fasting and it was one of the best decisions I've made. I started using my fasting as a way to connect with God more and more clarity on what is next for me. I want to strengthen my spirituality and stay focused.
xoNecole: When you are going through a bout of uncertainty, or feeling stuck, how do you handle it?
Reka: The quality of your life is determined by the questions you ask it. Figuring out where this feeling is coming from and why you are feeling this way is so powerful. I talk to myself a lot and ask myself questions when I feel that anxiety. Getting to the root of why you are actually reacting to certain things, you need to walk yourself through that.
xoNecole: Honestly, what does success mean to you?/What does happiness mean to you?
Reka: Success to me is doing the things you said you want to do. I have my checklist and when I get to cross that line through a task, I am just so proud of myself. Like, YOU DID THAT GIRL [smiles]. I had to stop tying my identity to my job when I finally left it. I am so much more than my job. Me being able to complete the things I want to do in my own way is success, which also can tie into happiness. Happiness comes from that freedom to do exactly what you want to do and get things done.
To learn more about Reka, you follow her on IG here. You can also check out the Single You podcast here.
Featured image courtesy of Reka Robinson
Keep reading...
Show less