As Told To is a recurring segment on xoNecole where women are given a platform to tell their stories in the first-person narrative, as told to a writer.
---
This is Amoya Shante's story, as told to Sheriden Chanel.
When I decided to uproot my life, move to Mexico, and leave everything I knew behind, I was at one of the lowest points in my life. My business was failing, my dating life was a joke, my finances were scary, and I felt like I hit rock bottom. I craved something different. A fresh start. A new beginning. The desire to move abroad and start over grew within me like a fire and after a while, I couldn't ignore it. Nor did I want to.
The first time I moved to Mexico was after I went through a divorce. I shed the things that did not serve me by selling all of my possessions and embarked on my Eat, Pray, Love journey with my kids in tow. Traveling was a catalyst of healing and for two and half years, I ate, I prayed, and I loved. Eventually, my journey led me back home to the United States but the seed of moving abroad to Mexico had already been planted and it would continue to bloom as I was met with feelings I felt before.
I was back at square one. I was lost, unmotivated, uninspired, burnt out, and broke, and Mexico called to me, reminding me of the healing I experienced there. I started over before, I could start over again.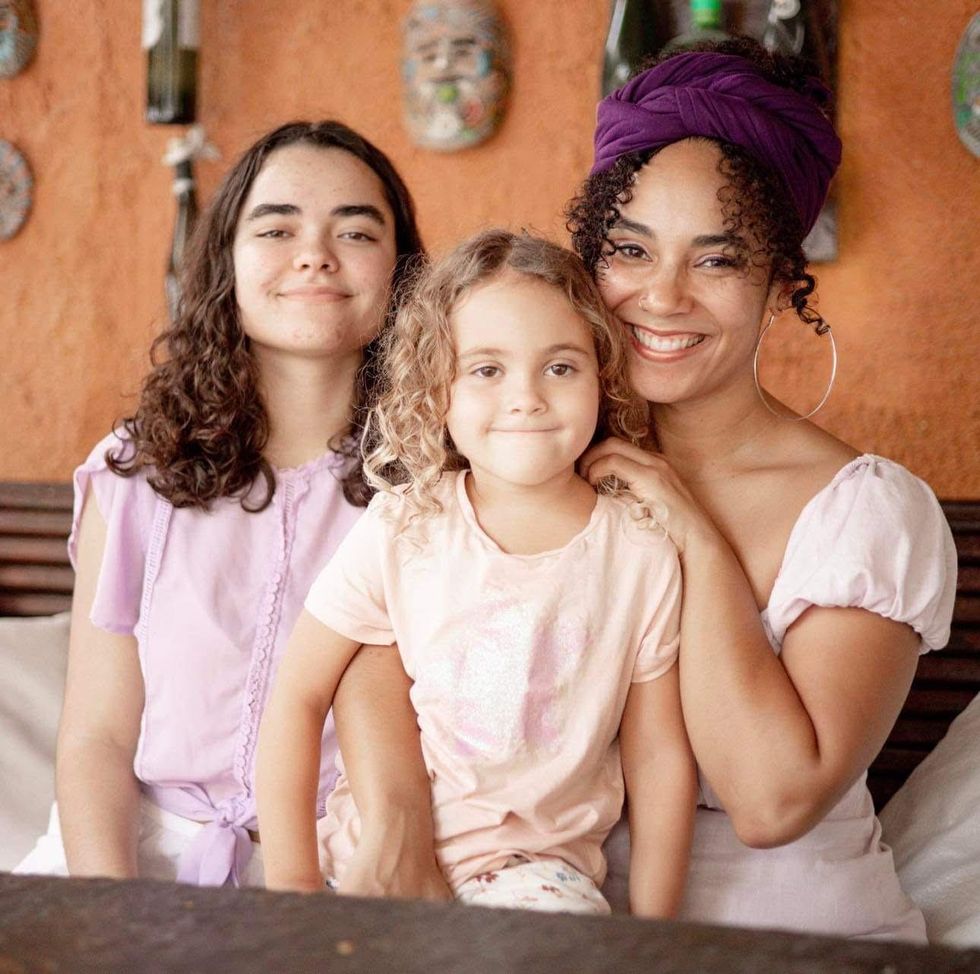 Courtesy of Amoya Shante
But as a single mom of three, I had hesitation. I feared Mexico originally due to the U.S. news and I was so sure that my kids would be kidnapped and harmed in some way if I went. It was through talking to other expats living in Mexico and understanding reality beyond the sensationalism of news stories that my nerves calmed a bit. Again, I sold all of my possessions and decided to take a leap of faith.
As a believer in the magic of manifestation, I believe I can do all things. I had my military retirement and an online business at the time, so I definitely still had to live paycheck to paycheck when I first moved to Mexico. But I jumped like I've done so many times before with faith that the universe would catch me like it always did before I fell. I set my intention, leap, and I don't get too caught up in the 'how.' I trust and I follow that inspired action. Moving to Mexico in July 2021 was no different.
I remember arriving in Mexico at night and taking a taxi from the airport to our Airbnb which was an hour away. Everyone was so kind. I didn't feel scared at all. Actually, I felt like I had been lied to my whole life. The energy in Mexico was different.
I felt calm, safe, and at peace.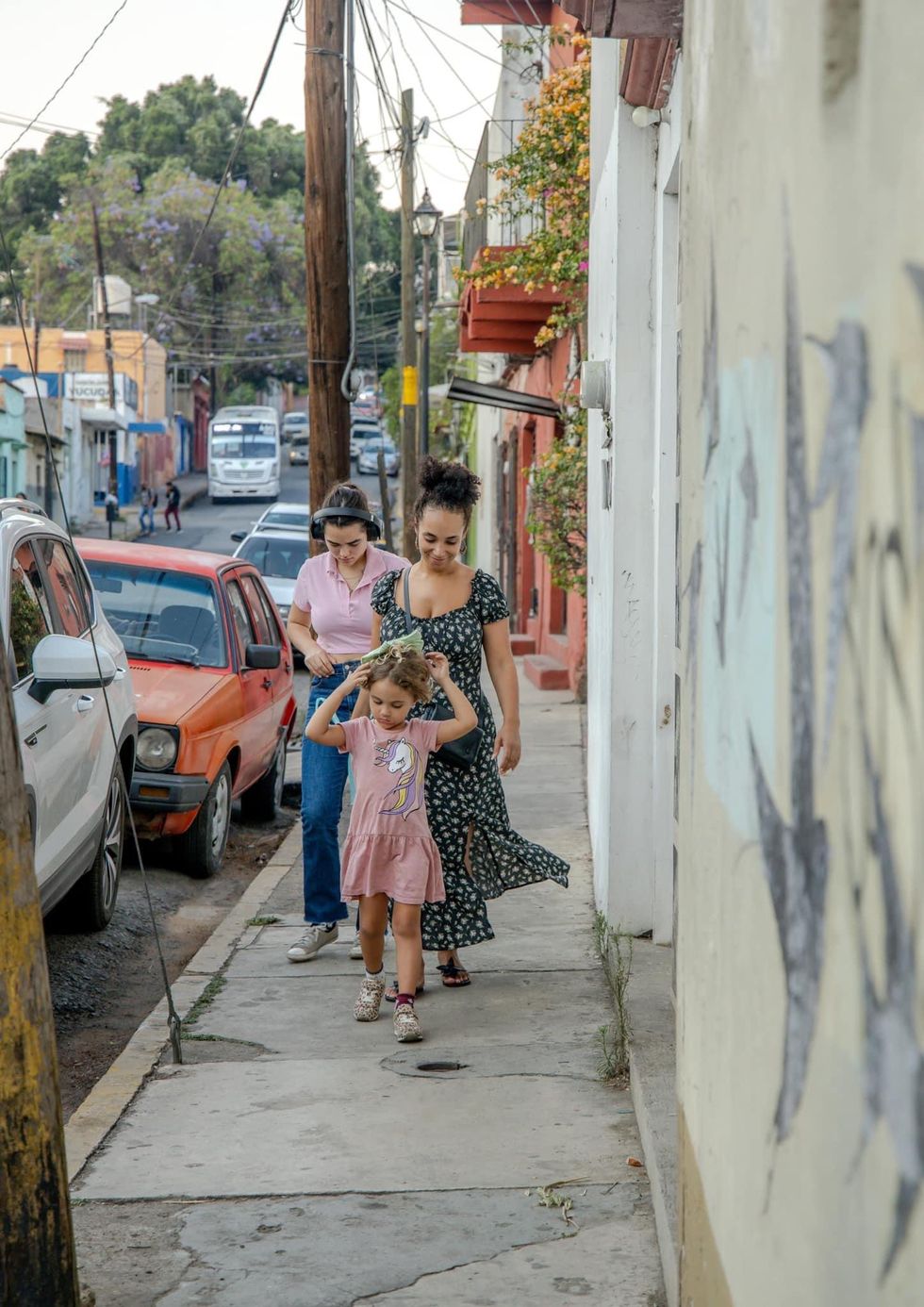 Courtesy of Amoya Shante
Those feelings would only reaffirm my decision each day that passed while living in Mexico. I was there for all of one month before meeting the love of my life. I was searching for a photographer in one of the expat groups I was in and from a list of about 60 photographers, I somehow zeroed in on his name, Julio. I don't know why. I was drawn to him. Even then. I went to his Instagram, checked out his work, and sent him a message.

I didn't look at or check prices with any other photographer. I just felt compelled to hire him.
Upon meeting Julio for the first time, I immediately recognized him as a soul I had already known. I initially tried to ignore the feelings he gave me but he pursued me in a way I never experienced before. From the very beginning, he felt so familiar to me. It was like we were two souls that had spent many lifetimes together. My normal energy in dating was one of anxiousness and desperation but with him, there was none of that. Nothing between us was ever forced, it just flowed.
With him, I felt calm. I felt at peace.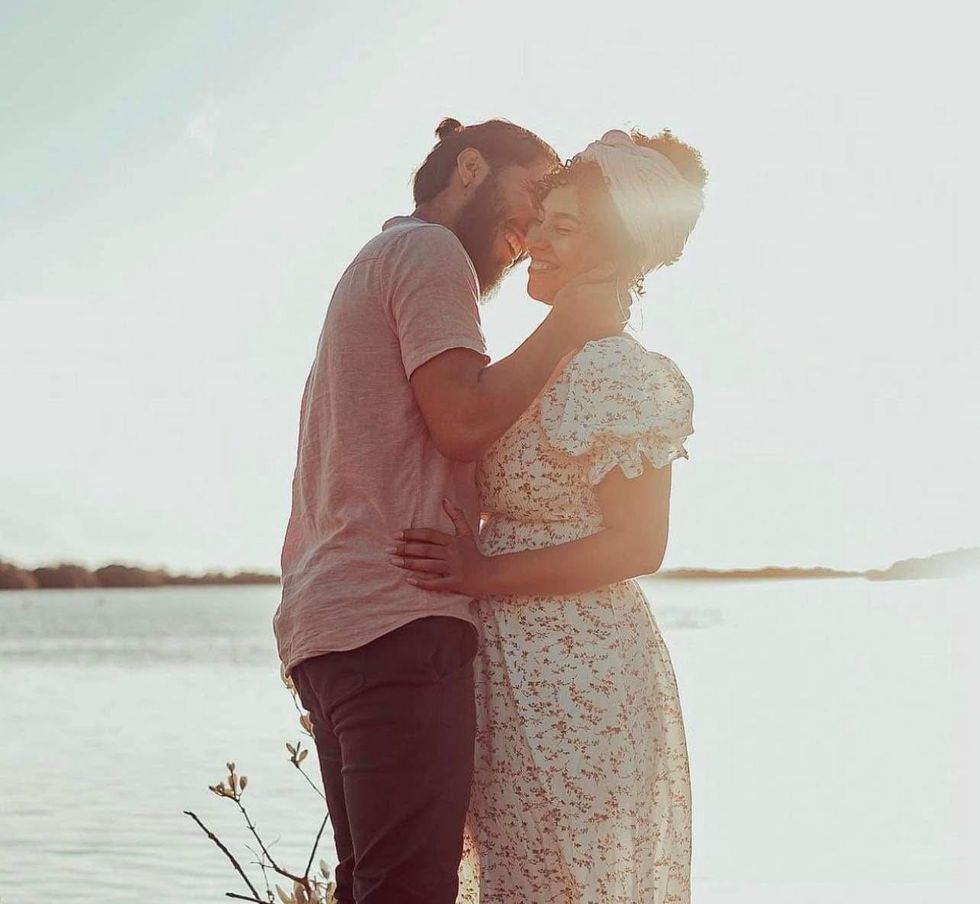 Courtesy of Amoya Shante
We had our differences. Julio is Mexican. I'm American. I'm 10 years older, he's younger. Even still, he is easily the most emotionally mature man I've ever been with. In the beginning, he spoke very little English and I spoke very little Spanish. Cultural differences and language differences hit us right away. I believed the dating process meant dating multiple people until I was in an exclusive relationship, but in his culture, that is not a thing. They take dating seriously and only date one person at a time and then need to speak to their family before asking you to be their partner. After you are official, you then meet the family.
Julio pursued me from the very beginning and still does so today. I never had to wonder what he was doing or who he was with. I never had to wonder if he was going to write because the man didn't let an hour go by without sending a message or a text. And despite the language barrier, he would also call, which wasn't something I was used to. I knew he was the one early on because I was able to be my true self with him. I didn't have to act in any way or overthink things. I could just be.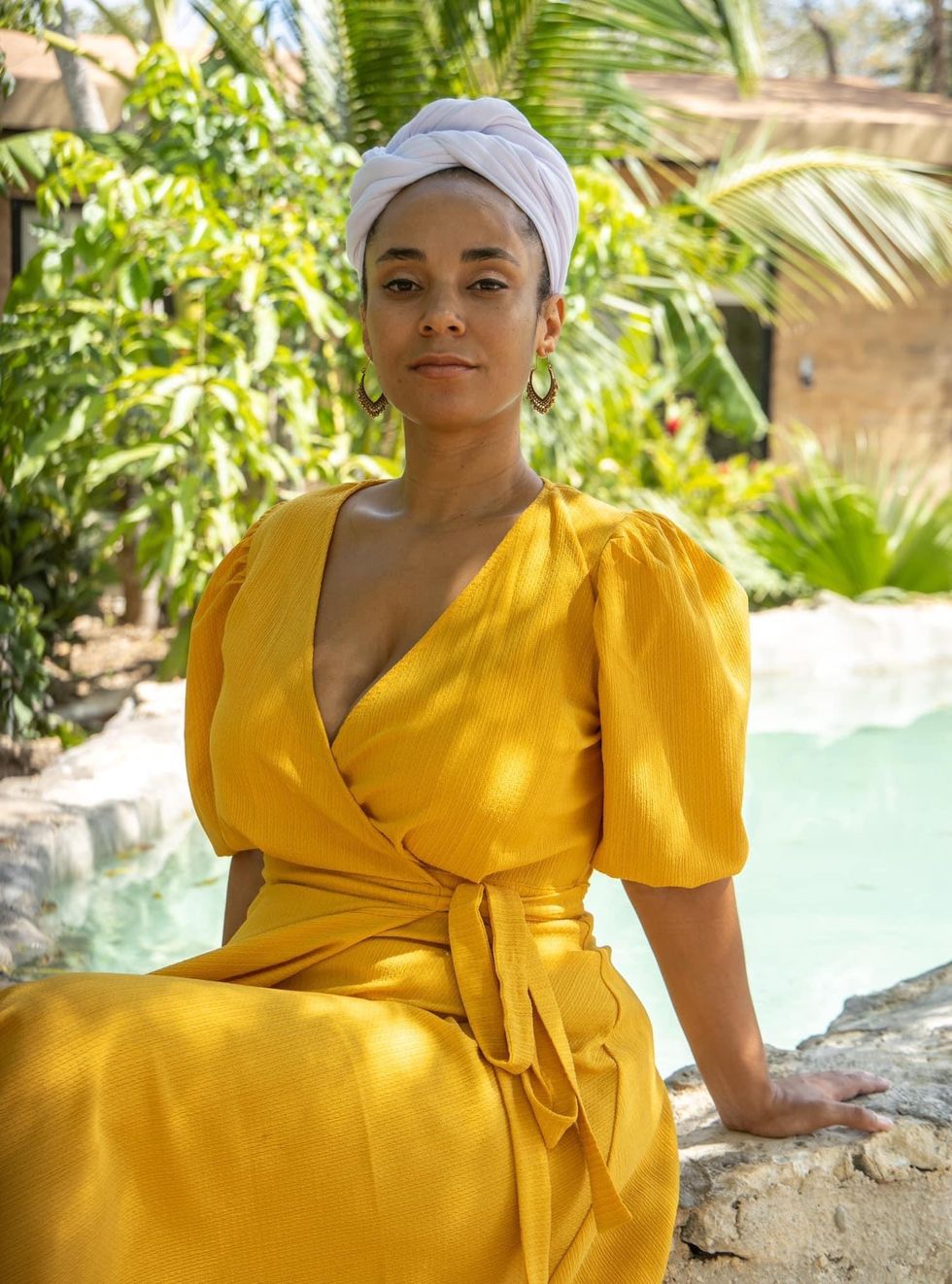 Courtesy of Amoya Shante
For a while, I felt unworthy of love because I was a single mom. In order to be ready for the love I manifested in my relationship with Julio, I had to let go of that and develop a belief that not only was I worthy of love but I was worthy of the most amazing relationship ever. I had to develop a belief that it was safe to love again after being in an emotionally abusive marriage. Not only did I have to learn to love again in a healthy, nontoxic way but I had to learn how to love myself wholly and completely so I would show up in a relationship healthy in mind, body, and spirit.
He respected my way of dating although he did not like it and he chose to remain true to his own values of only talking to and dating one person at a time. Julio was committed to getting to know me so he wasn't letting a language barrier get in the way. I remember traveling back to the States for two weeks after meeting Julio and him FaceTiming every night where we would talk for hours. He was getting an immersive experience with the English language. In so many ways, he taught me that if they want to, they will.
Despite our differences, we are most connected over our values. We value freedom, travel, family, and spirituality.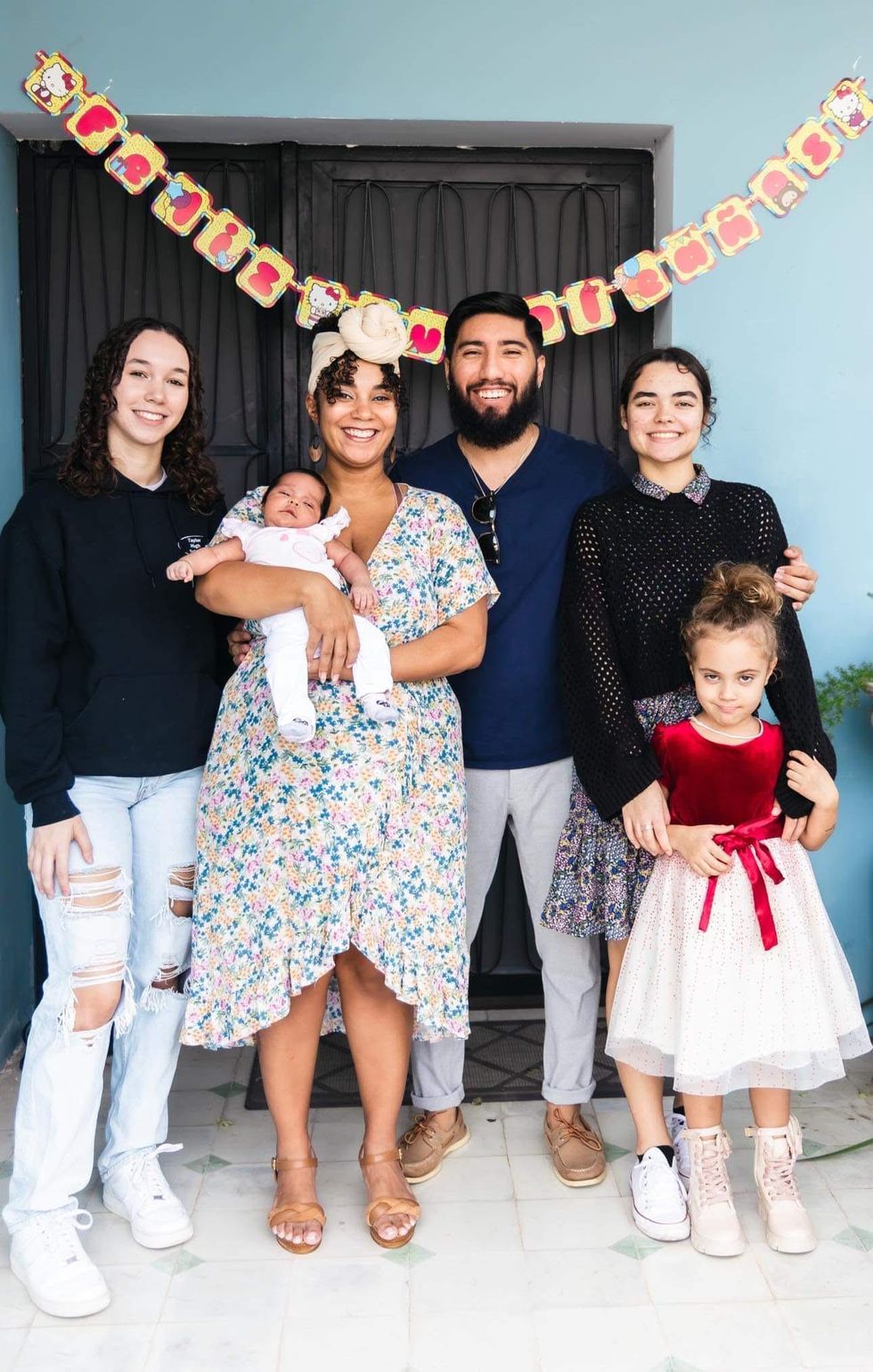 Courtesy of Amoya Shante
Not a day goes by where I don't feel seen. He listens to me. Not kind of listens but truly listens with his whole body and energy. He chooses our girls and me every single day and even though my three older daughters are not his, he has never made them feel any different than his own daughter. He takes care of us in every way by leading in a healthy masculine energetic way that allows my feminine energy to come out to play. I feel safe with him.
That is not something I experienced in my entire life. Feeling safe. He supports me and my vision and purpose. He is my biggest cheerleader. Julio is my balance. He keeps me grounded and calm. He is the best human I have ever met and I am so grateful to have found him again in this lifetime.
When I was at my lowest, I sought to manifest freedom, abundance, soul-aligned friendships, a business that lights me up, a chef, a nanny, a housekeeper, a villa with a pool, and of course, my soulmate. I am happy to say that within 16 months of moving to Mexico, I have manifested all of it.
Julio and I are engaged, run a six-figure business, and also welcomed our first child together, another baby girl to our family! And this is the first time I was able to enjoy newborn life because I am being fully supported and cared for.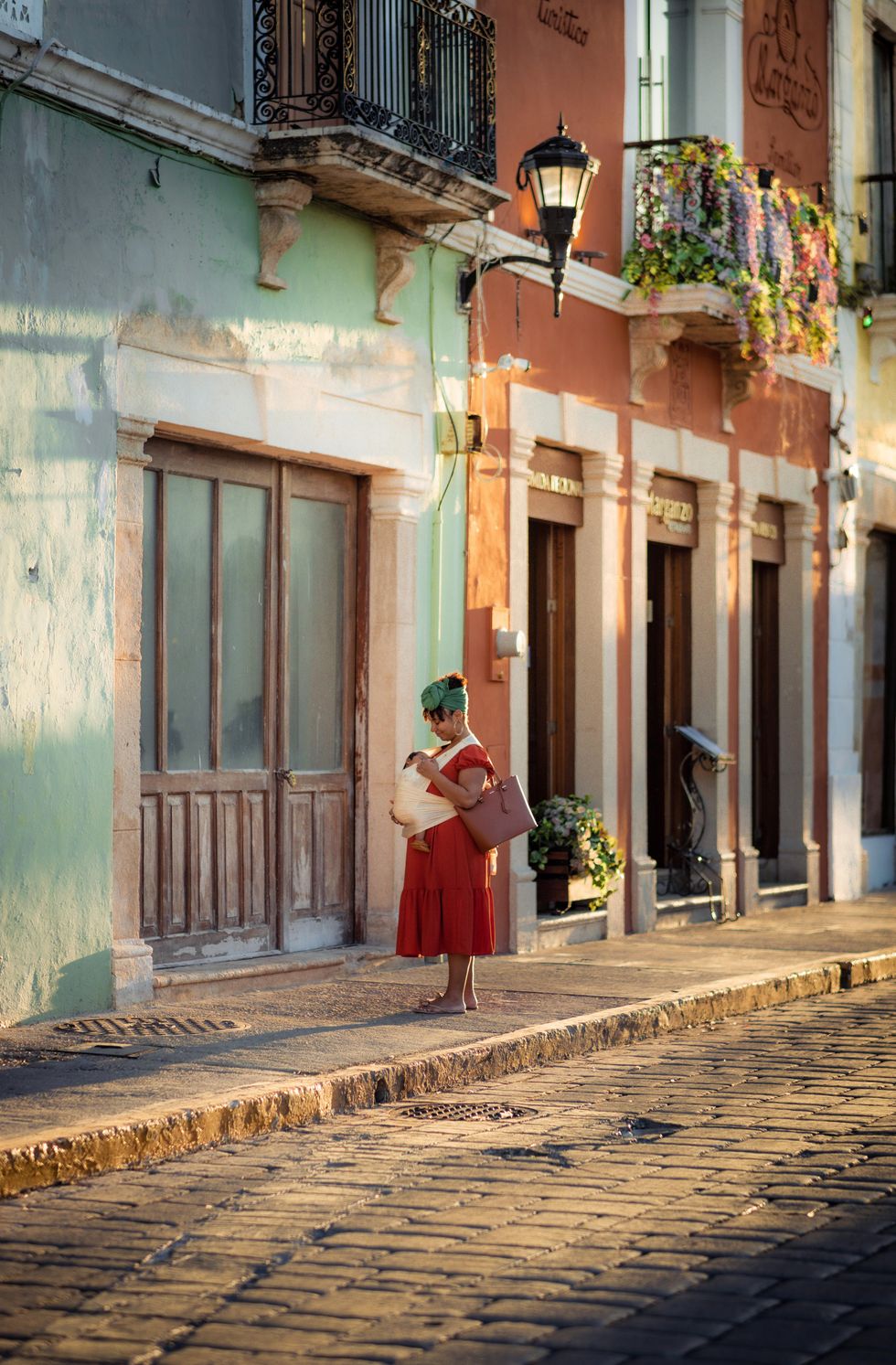 Courtesy of Amoya Shante
However, all of the rewards that are bearing fruit in this season of my life weren't without risk and they definitely weren't without inner work.
I invested heavily in my personal growth and self-development. A few months prior to moving to Mexico, I became certified in neuro-linguistics programming, timeline therapy, hypnotherapy, and life coaching.
I did deep inner work. I stopped treating my business as a hobby, started charging what I was worth, set up strong boundaries, and created a product that I knew worked so it would be easy to sell. I surrounded myself with people who inspired and motivated me and held me accountable to boldly live the life I saw myself.
There is always more healing and lessons to be learned but overall I am healthy, whole, and complete and now get to help others feel the same.
Featured image courtesy of Amoya Shante