It's finally Friday and I've just punched into work with my Starbucks coffee in one hand and the other smoothing down my edges one last time before settling at my desk.
---
As my computer loads, my mind wanders to the upcoming weekend. Should I get dressed up and go out, or make a face mask and finish off that $6 bottle of wine taunting me in the fridge? For a second, I picture myself sitting across from a man in a dimly lit restaurant, feeling as badass as Rihanna, while he caters to me before any waiter has the chance to. The thought vanishes as quickly as it came though, remembering that this is real life and in real life, I am single as a dollar bill.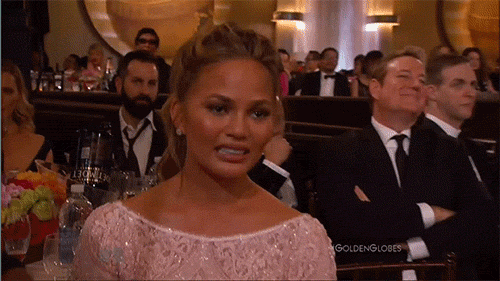 This snap back to reality is made worse by also remembering that at any moment now, my coworker, Candace, will be bursting into my office to give blow-by-blow details of the date she went on last night. Part of my morning ritual begins with listening to her relive events of the night before, starting with the same preface each time, "So I met this guy on Tinder."
I brace myself in preparation for the roller coaster of anxiety I am about to have while she tells me she met up with a stranger, possibly slept with the stranger, and realized that she made a mistake by going out with a stranger.
Because more often than not, she finishes her recaps saying something like, "This is why I'm so over men and their sh*t."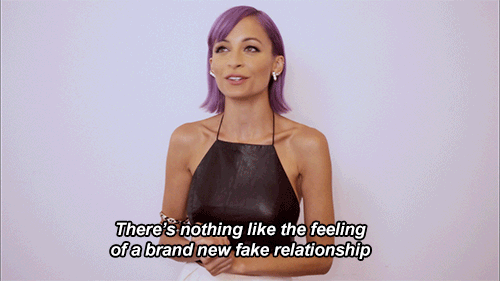 This sentiment is echoed by frustrated, single women everywhere who put themselves out there only to be disappointed, embarrassed, hurt, or a combination of all three. From sliding into DM's and swiping left or right for a match, social media has definitely changed the dating game. Swiping through apps like OkCupid, Tinder, or Plenty of Fish, you'll come across dozens of suitors that you may not have encountered otherwise.
But are these apps making dating more convenient, or over-saturating our dating pool?
On one hand, it's optimistic to assume that you are increasing your chances at love by making yourself visible to a broader audience of men. A bigger pond, a wider net, a better catch, right?
Nope.
"When human beings are offered many choices, they're actually less likely to make a decision or selection," Michelle Jacoby, dating expert and owner of DC Matchmaking and Coaching, said. In fact, Jacoby said that having unlimited access to first dates in the palm of your hand can give you "Dating ADD."
In other words, the dynamic of breezily swiping through potential baes can quickly result in more impatience, more judgement, and less effort.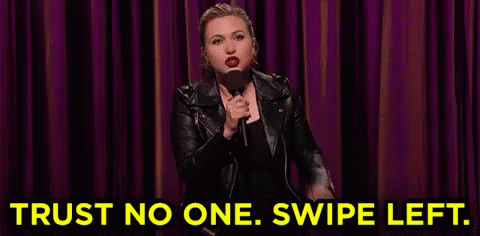 Where is the lie?
For anyone who has used a dating app, consider the thoughts that swirled around in your mind while you decided which way to swipe. Were you turned off by a corny quote they used? Were you unimpressed by their clothes, the quality of their selfies, or their surroundings? Did you see all the reasons why this guy isn't in your league, and swipe right anyway because maybe, just maybe, there's more to him than meets the eye?
In her studies, Jacoby also noted that this online dating trend produces a lot of first dates, but slim chance for many second dates. Several of Jacoby's clients have reported that they often experience ghosting from a date they met online, a complete disconnection from someone they thought they would speak to again.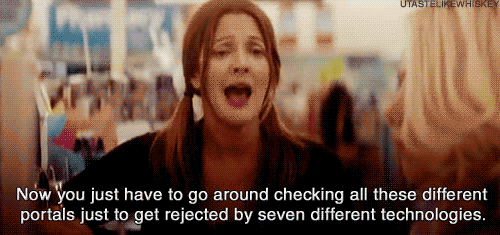 To be honest, I am totally guilty of ghosting. No warning or explanation. I was one of those awful people who went on a first date with someone I "met" through an app, then proceeded to block their number and social media profiles without so much as a, "it was nice meeting you."
The guy wasn't even the creepiest or most self-absorbed person I had met, but, I couldn't silence the voice in my head that told me I shouldn't have invited a stranger into my world so easily. A few short conversations and two funny GIFs is all it took to forget my standards. If I continued to go on dates this way, would I lose sight of my standards and hopes for the husband of my dreams altogether?
Going out on more dates also means you are probably getting dressed up to spend your own money. Men who frequently rely on dating apps to meet women are less likely to pick up the check, and that's if he even offers to take you to a restaurant. Millennial men are shying away from the whole concept of sit-down dates, choosing to "just hang out" at your place instead because their expectation of you is already low.
They didn't initially have to work for your attention or your time, so they aren't going to work to keep it, either.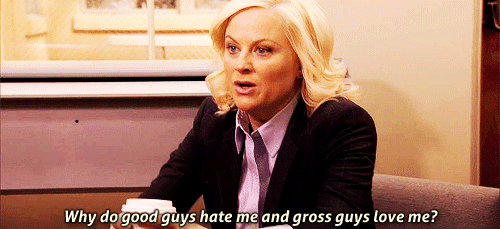 When Jacoby was dating online 10 years ago, she said it was common for men to send two- to four-paragraph introductions to spark conversation. These days, a simple, "Hey, what's up?" is expected to reel you in. Then, you're stuck staring at dry, three-letter "wyd" messages and you'll respond, depending on how bored you are, until you give up on the dead-end conversation.
My mom told me about fairytales, or rather, a time when chivalry and etiquette were as natural as checking your phone. My mom is a southern belle who I imagine has always had eligible bachelors falling at her feet, but she would surely disagree, saying that her skinny legs made her too lanky, or that her thick-rimmed cat-eye glasses made her look too nerdy.
Yet, none of those things stopped guys from treating her the princess treatment on date number one.
My mom never liked to go into great detail about the dates she went on before meeting my dad, but most of what she revealed sounds like this: if it had rained so much the streets flooded, her date carried her so that she didn't ruin her shoes stepping in puddles; if the floor was too sticky, he put his jacket down so that the surface didn't ruin her shoes; if her shoes were hurting her feet too bad to walk, he'd give his socks so that she didn't ruin her toes.
My mom would always underscore the ultimate flaw that diminished any chance they could get married, because that was the whole point of any date she went on – deciding if this man was worthy enough of to be called her husband. It's not that she didn't look to simply have fun sometimes, but she knew to keep her energy and personal space sacred.
Virtually every date she agreed to go on was an audition for a leading role, and without the proper qualifications, a man couldn't get the spotlight on stage for a minute.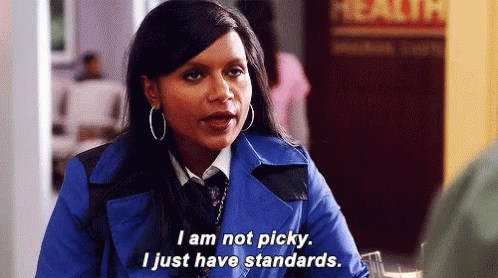 Dating apps try to expedite your love life, but in the end, you might find yourself feeling overwhelmed, exhausted, and ready to throw in the towel by the time the universe has sent The One in your path. As Black women, we sometimes get the feeling that our dating pool is already small and shrinking every day, but our love lives will not dwindle to nonexistence from being selective. Our energy and emotions should be protected, only accessible to those who have put in the effort to receive our vulnerability.
Discovering true love won't always look like a fairy tale Disney movie, but how many frogs are you willing to kiss before you find your Prince?
Featured image by Getty Images