---
In About Face, xoNecole gets the 411 on IGers who give us #skincaregoals on the daily. Here they break down their beauty routines on the inside and out, as well as the highly coveted products that grace their shelves and their skin.
I was first introduced to Serayah on FOX's hit show Empire as "Tiana Brown", but she clearly hasn't slowed down on anything else that she has going for herself - and that's a Fendi fact. Since the release of her debut single "Driving Me" featuring Jazze Pha in 2017, the past three years have been nothing less than a rising success for the beautiful and talented sensation named Serayah McNeill.
As we've seen her grow into the artist, dancer and actress that she is today, the "Love It" songstress has gone into the entertainment world as more than just a one-hitter quitter on a television show. If you don't catch her between releasing new music with Blac Youngsta or making cute YouTube vids and TikTok challenges with her heartthrob bae Jacob Latimore, Serayah can be found on your radio or on a playlist across the nation and on your television screens on shows.
In addition to her undeniable talent, Serayah has enviably flawless skin. According to the California native, she owes a lot to feeding her skin what it needs. "I love natural products. Anything natural, I will try it first, but I have learned that there are some chemicals that are kind of good for your skin that keep it balanced like salicylic acid and glycolic acid. I've learned some things, but I'm glad I have because your skin changes as you get older and you try to manage it - those are some things that have helped me," she explained to xoNecole.
We had the chance to speak with the 24-year-old actress, singer and philanthropist about unwinding with wine and a good book, learning to go with the flow of her skin during the change in seasons and her growing obsession with Mario Badescu and Patrick Ta.
My earliest beauty memory...
"Stealing my mom's eyeliner - I think I was in seventh grade. I wanted to start wearing eyeliner and mascara, and I knew my mom had it. I snuck in there and I took some of her eyeliner before school, and she's like, 'I cannot find this eyeliner. I just cannot find my eyeliner!' Then she's like, 'Do you have on eyeliner?' And it was so funny. That was probably in seventh grade or somewhere around middle school."
My morning skincare routine consists of...
"It changes every once in a while because I learned that it's kind of good to not do the same exact thing everyday to give your skin a break on some products. My typical day-to-day is to wake up, try to meditate, get in the shower and things like that. For my beauty routine, right now I love the PCA [Skin Pigment] Bar. It has an exfoliator pad that it comes with and it's really, really good at getting the top surface of the skin off to be fresh for the day. Then, I've been following that with moisturizer. A good serum, a good moisturizer and good face wash is basically the three things I go for."
My evening routine looks like...
"A couple of drinks. No, I'm just kidding (laughs). No, for real - unwinding for me is wine or some type of light alcoholic beverage. Not every night, but I mean during quarantine, it's been more than usual. A bath or a night hot shower, drinks, something great on TV or a good book, and even some music to just sort of vibe out."
My skincare routine in the PM consists of...
"At night, I have more dry skin on the scale, so I tend to do the same routine, but I'll do a thicker, more moisturizing moisturizer before I go to bed."

How my skincare changes for the seasons...
"Fall and winter, I'm [into] tea tree oil, honey and coconut masks for my face and lots of masks to give moisture to my face because like I said, I'm more on the dry scale. Moisture, moisture, moisture is my thing! Anything that has great moisture without being too greasy, but it's just really moisturizing, my skin just sucks it up.
"[One of] my favorite [products] is the rosewater [facial spray] by Mario Badescu. Spring or summer, I try to carry around one of those for hydration throughout the day. Then for face wash, I try to do serums and I try to do stuff that [doesn't have] too much Vitamin C or isn't skin brightening just because the sun is out."
My go-to makeup look consists of...
"I do wear makeup, and my go-to is a good bright under-eye, a medium coverage foundation, a really bronzy natural contour. I go for light powder, especially during the summer, because you don't want to be cakey and sweaty during the summer. Light powder, a more cream-based foundation, and I'll do some eyebrows, gloss and a big thing for me is highlighter. I love cream highlighters, powder highlighters, anything to make me look more sun-kissed is my vibe.
"A lot of people don't like this one because most people are oily or normal-to-oily, but I really love MAKE UP FOR EVER's Cream Foundation Stick. It works perfect for me and it doesn't move. One of my other favorite things right now is Morphe's Brow Pencil because it's more on the waxy side and I like that because it gives me room to build instead of my eyebrows being so dark, and for that natural bushy brow look. Another one of my favorites right now is Glow - it's this highlighter from Patrick Ta. He has some of my favorite lip glosses and highlighters right now."
What self-care looks like to me...
"My boyfriend calls me 'Walgreens'. Maybe it's because I'm a Gemini and I can't do the same thing everyday, but I just love having many body washes to choose from in my shower. Those are must-haves and moisturizers and lotions - I love it. I'm just into it, I try all different kinds, and I have so many different ones. It's just my thing.
"My favorite scents are definitely vanilla, peony, and I like the tobacco-infused candles as well. Mahogany is another favorite of mine."
My travel beauty essentials...
"I think a really cool thing is seeing people travel with masks and stuff, but I haven't gotten there yet. My favorite thing probably in the entire world is my lip moisture or Chapstick, especially because travel makes me drier. Mario Badescu has a really good lip balm that I'm loving right now, as well as that good ole cocoa butter lip balm is my favorite. Another travel must-have is taking some sort of travel-sized face to keep my face routine up while I'm traveling because I just have to exfoliate. If I don't, then I don't feel like my makeup is right and don't feel like I feel good. If I can take some type of exfoliation pad or exfoliating face wash, stuff like that would be amazing."
My most significant beauty lesson...
"Two things that I've learned are [to] sleep with a silk pillowcase and one other one would be masks. I did masks [when I was] a little bit older. I'm really into masks right now and a lot of them help with various different things that could be going on [with my skin]."
For more of Serayah, follow her on Instagram.
Shop Serayah's Beauty Favorites: 
Mario Badescu Facial Spray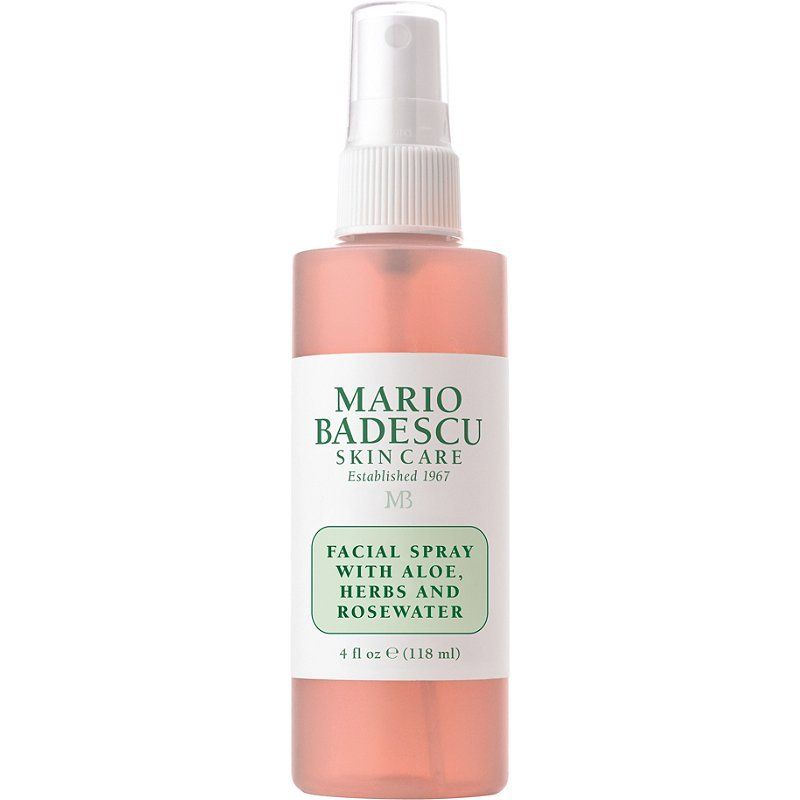 Ulta
Morphe Micro Brow Pencil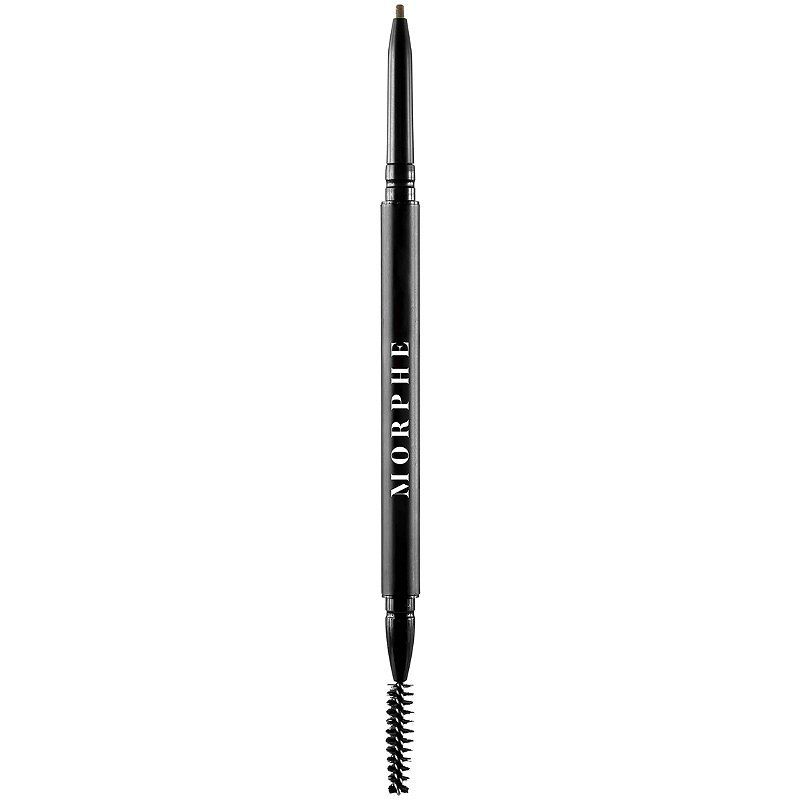 Ulta
Featured image courtesy of Serayah