---
Masking is the best thing you could add to your nightly routine. One of the highlights of a night mask is that you can literally lather it on your face before snuggling up in bed. They easily smooth your irritated skin while completely restoring your melanin glow. You are probably already exfoliating, cleansing, and/or moisturizing, so adding one more step to the mix will only make your skin as snatched as the rest of your life.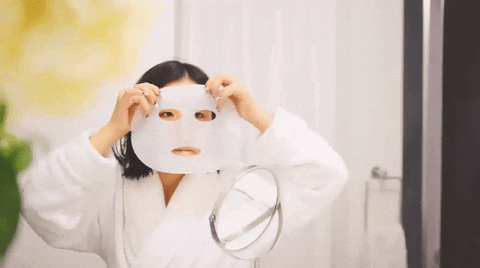 media3.giphy.com
Whether you have oily, dry or combination skin, your skin will be forever grateful for this new addition to your beauty regimen. Just be sure to remember these 4 tips to overnight masking:

Always wash your face before bedtime
Apply the right moisturizer
Gently exfoliate your skin
Steam your skin
Are you ready to try some new masks? We have gathered some of the best of the best overnight masks just for you. Check them out below.
Featured image by Shutterstock
Want more stories like this? Sign up for our newsletter here to receive our latest articles and news straight to your inbox.