Our favorite girlfriend in our head, Ms. Kelly Rowland has been making her rounds in the press these last few months, promoting body positivity and being a new mommy. In doing so, we've learned new pregnancy terms, we've been introduced to fly athletic wear, and adoringly watched her love on her family while pulling our heart strings.
---
But now--now mama is tired and needs a drink, m'kay?!
Well, she took to Instagram Live to do just that while showing us just how she gets down at the bar. Joined by a few friends Angie Beyince and Bresha Webb, they rallied in the kitchen to try a recipe of chocolate peanut butter martini, which we'll name..."The Kelly Rowland" (see what I did there?). And lawddd, it looked goodt! There's even a (verbal) appearance from husbae Tim Weatherspoon, who drops in for fun and adds his two cents.
We've got the full recipe to try it out, so grab your glasses and let's get our post-work(out) drink on!
Here's what you'll need:
Chocolate Liquor 4oz (Godiva, Bailey's, etc.)
Peanut Butter Whiskey 4 oz (Skrewball, PB&W, etc.)
Creme de Cocoa 4 oz (DeKuyper, J Brandt, etc.)
1 oz heavy cream
Your favorite peanut buttercup candy
Chocolate syrup
Ice
First, grab your shaker and add 4 oz of Peanut Butter Whiskey to ice.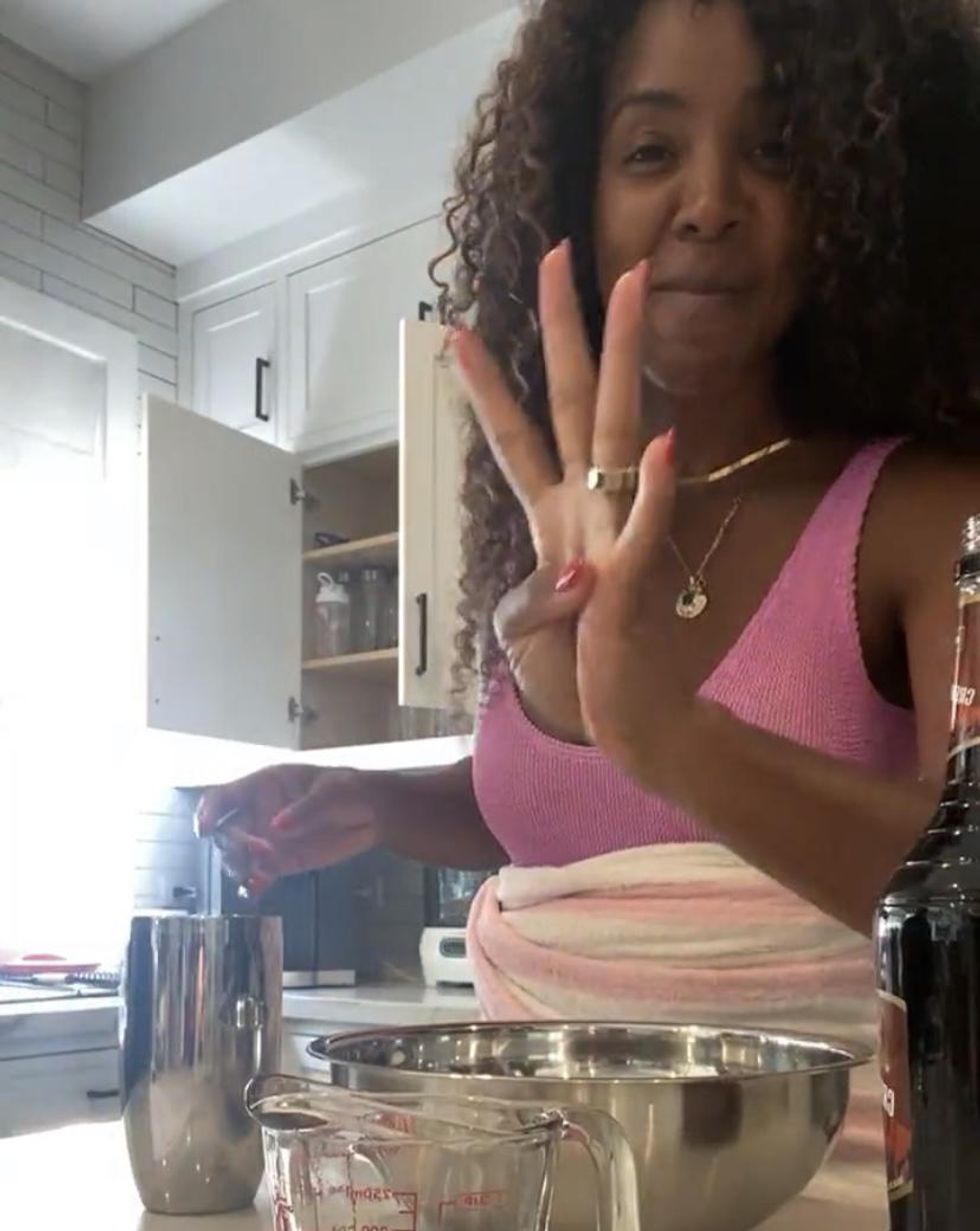 Kelly Rowland/Instagram
Rowland opens the video with all the adulting excitement we needed in our lives.
"So! We're making peanut butter martiiiiniiiis. Chocolate peanut butter martiiiiniiis. How many chocolate peanut butter lovers we have out there?"
The group then measures out the peanut butter whiskey and chocolate liqueur and begins to pour each over ice. Note: make sure you have a decent-sized shaker as this recipe makes enough for four martini glasses, or two 'Kelly Rowland glasses.'
Up next, add the creme de cocoa and heavy whipping cream to the mixture.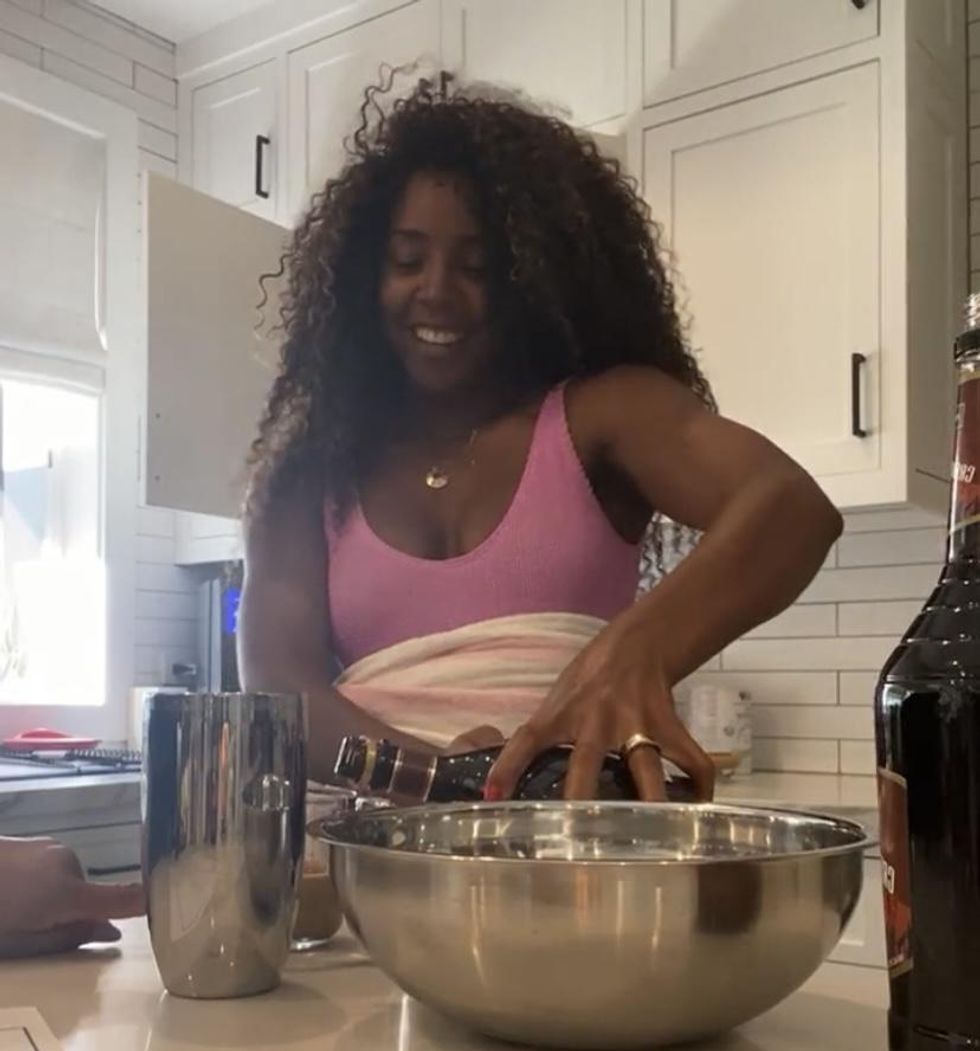 Kelly Rowland/Instagram
"It smells delightful."
Once the contents are all added to the shaker, then it's go time. Shake, shake, shake. Grab your martini glasses and then line each glass with chocolate syrup. Chop up your favorite peanut butter cup brand and line the rim of the glass with its crumbs.
And listen, our girl could not wait to take her sip.
"Baaaaby. That is good! Wow. Hope you like it! Cheers!"
Watch the cute, fun video below:
Are you a member of our insiders squad? Join us in the xoTribe Members Community today!

Featured image by Jerritt Clark/Getty Images