Great style is all about making a statement and for the fall and winter season, the statement is all about outerwear.
---
Outerwear is arguably the reason we get so excited about bundling up and adding layers to our everyday looks during the colder seasons. But what's the apple of most of our aesthetic eyes? The statement winter coat.
From faux fur and fatigue to the classic black or khaki trench, donning a winter statement coat will have you owning the streets of your city like a model does a runway. As a native New Yorker, the winters can be brutal so investing in high quality, inexpensive coats that keep me warm is really important to me.
Read on to check out how I style some of my favorite winter statement coats.
1. A White Coat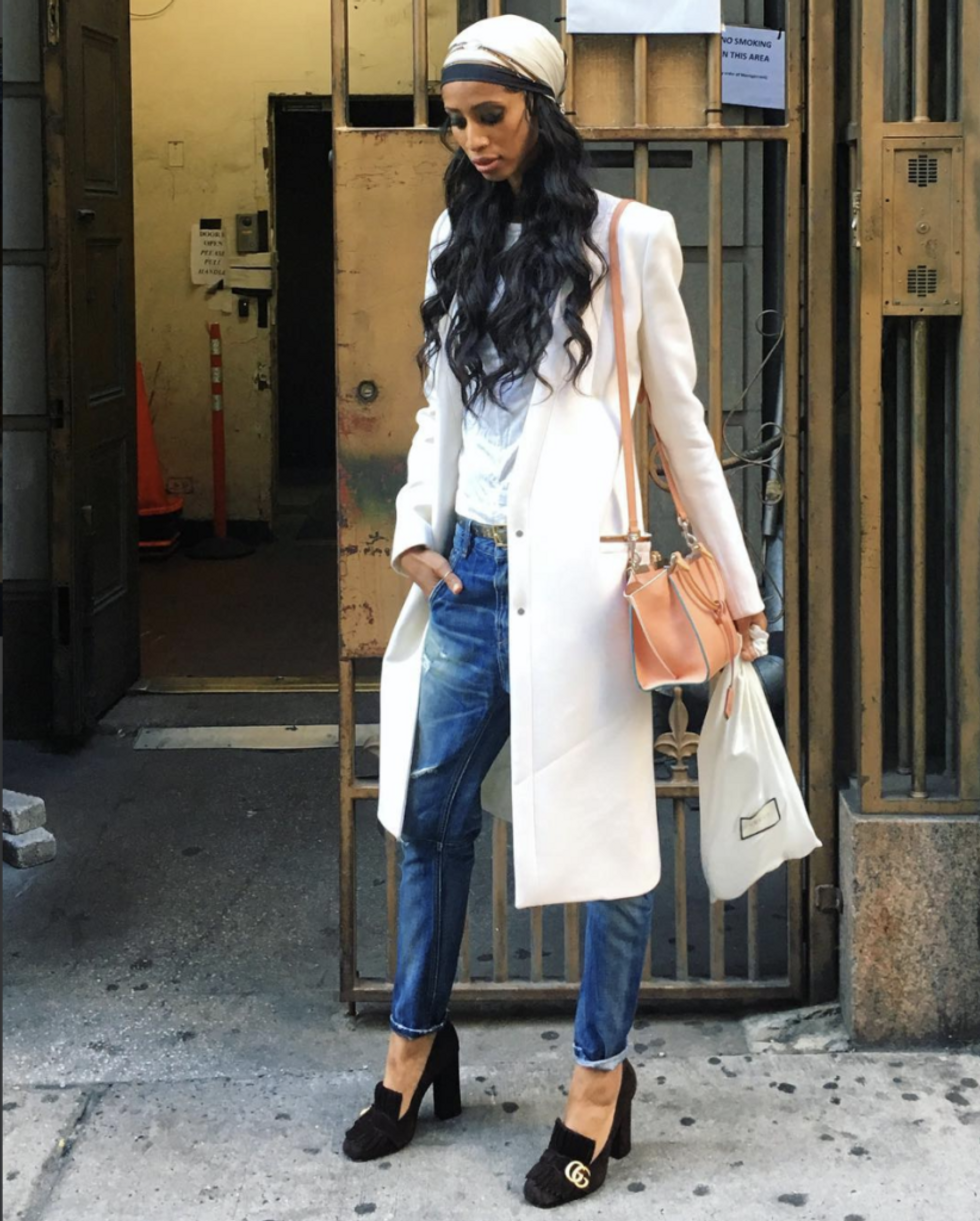 White is one of those colors you can never go wrong with. White coats are one-part chic, one-part glam. With this wardrobe addition, you instantly add an air of sophistication to any look. I snagged this Mugler coat for an easy transition from a casual outing to a business meeting in style.
2. A Camo Jacket or Overcoat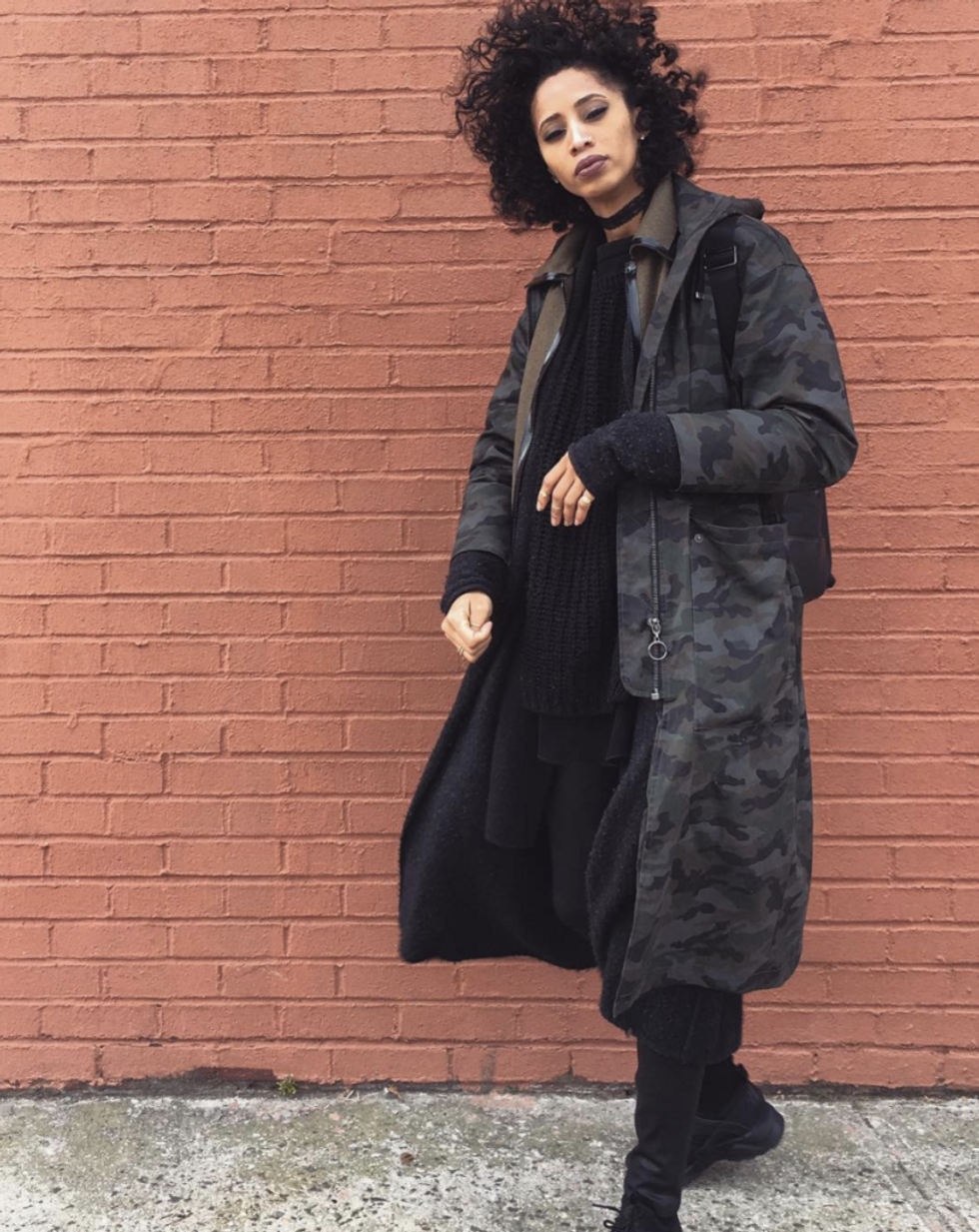 A camo jacket or overcoat is perfect for adding a little edge and pattern to an every day look. Especially for my all-black everything lovers. You could layer with a stylish hoodie underneath or a bigger coat over it. It can also be worn alone during warmer days. Jackets with an oversize fit help make the coat a more versatile staple in your closet.
Shop the Post:

3. A Pop Of Color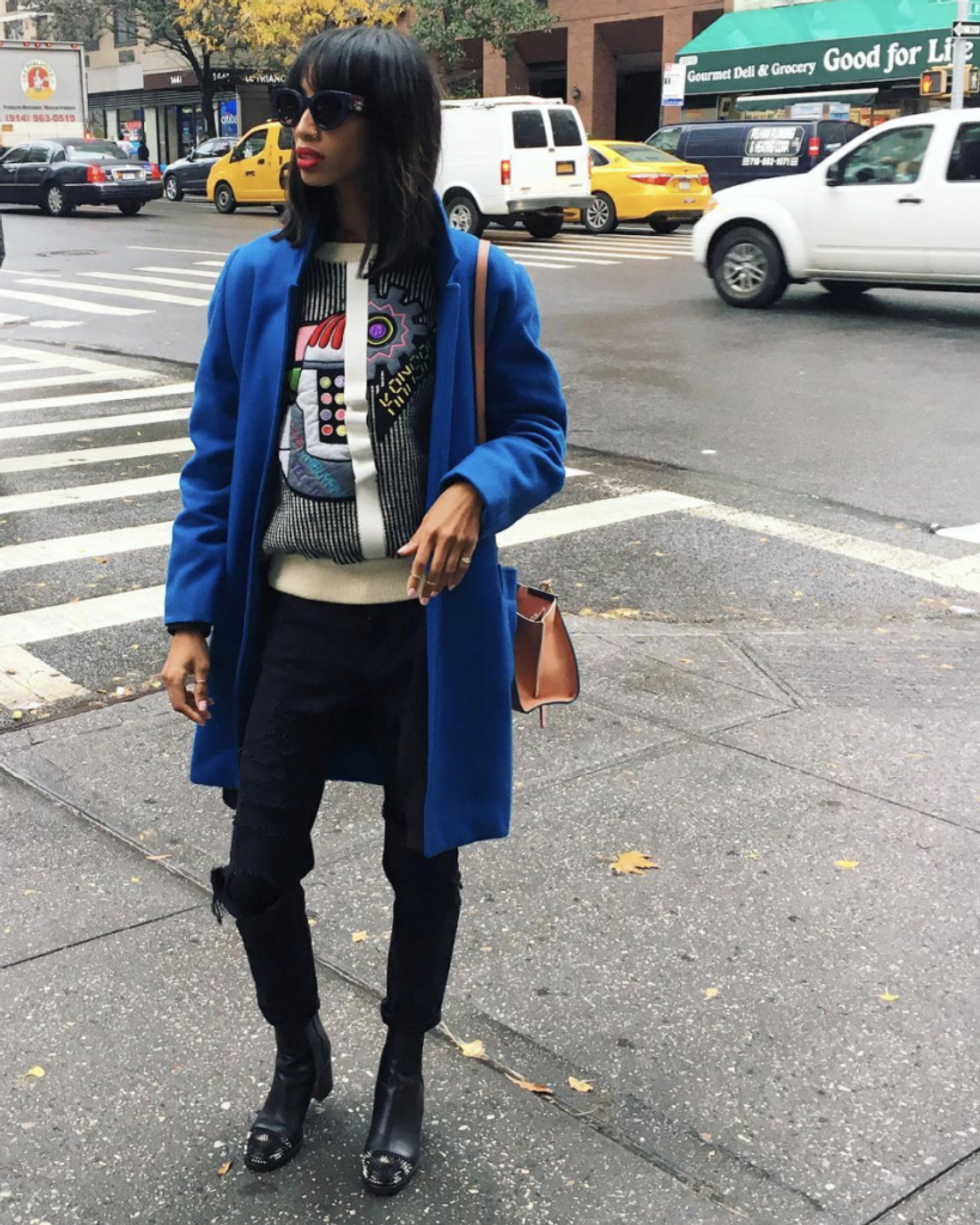 There's no better way to be a show-stopper than to wear a bold color. In a sea of neutrals, make a statement with some color. Blue, mustard, and red are all fixture statement colors during the winter season.
Shop the Post:

4. A Textured Coat
I love to have at least one really textured coat in my closet to add spice and dimension to my outfits.
Shop the Post:

5. A Wool Gray Coat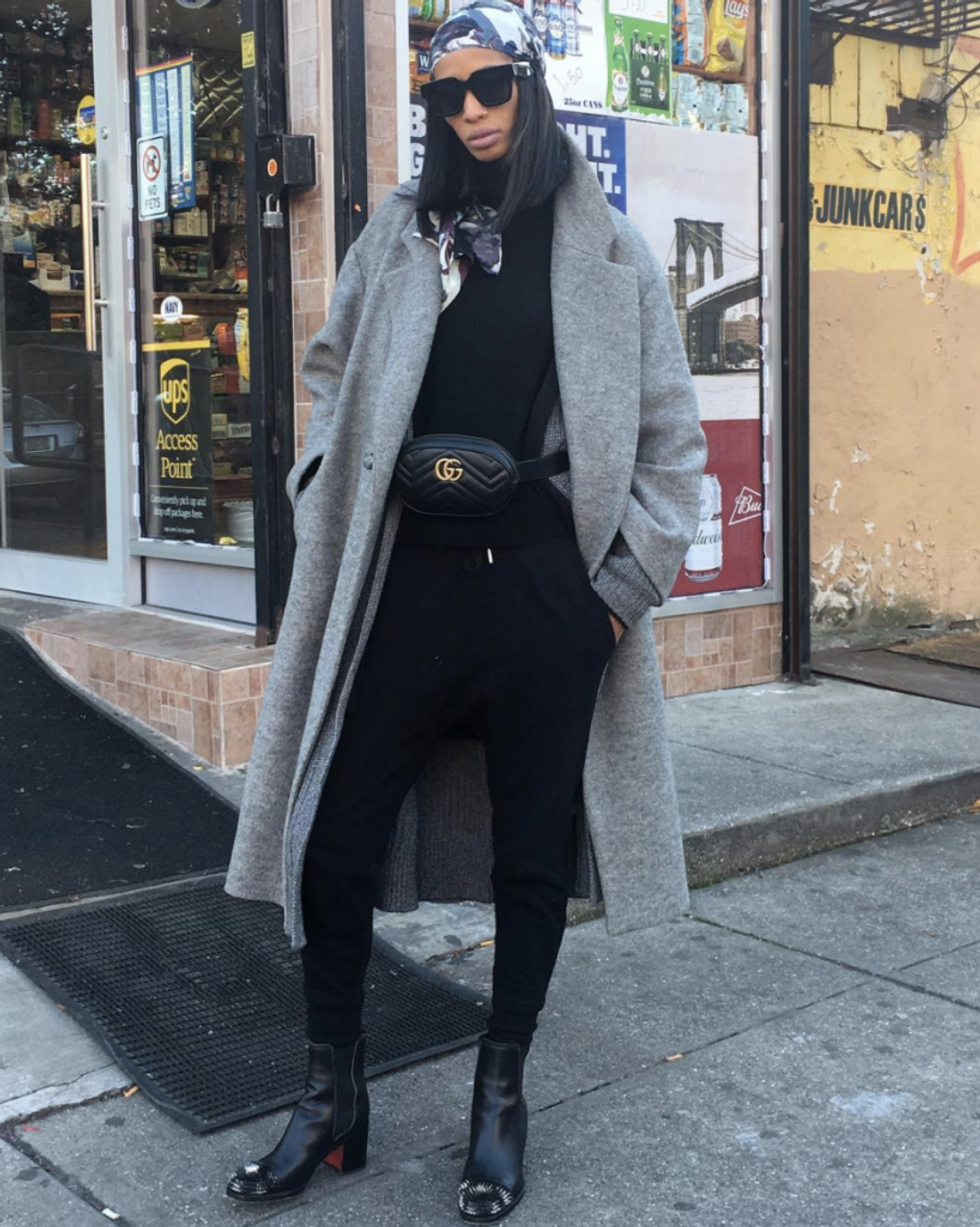 Gray is that neutral color that can be rocked with anything. To keep a classic winter color modern, keep the shape interesting with a dope neckline. Layering the coat with a similar colored cardigan is a great way to add texture.
Shop the Post:

6. A Polyester Wool Blend Cream Coat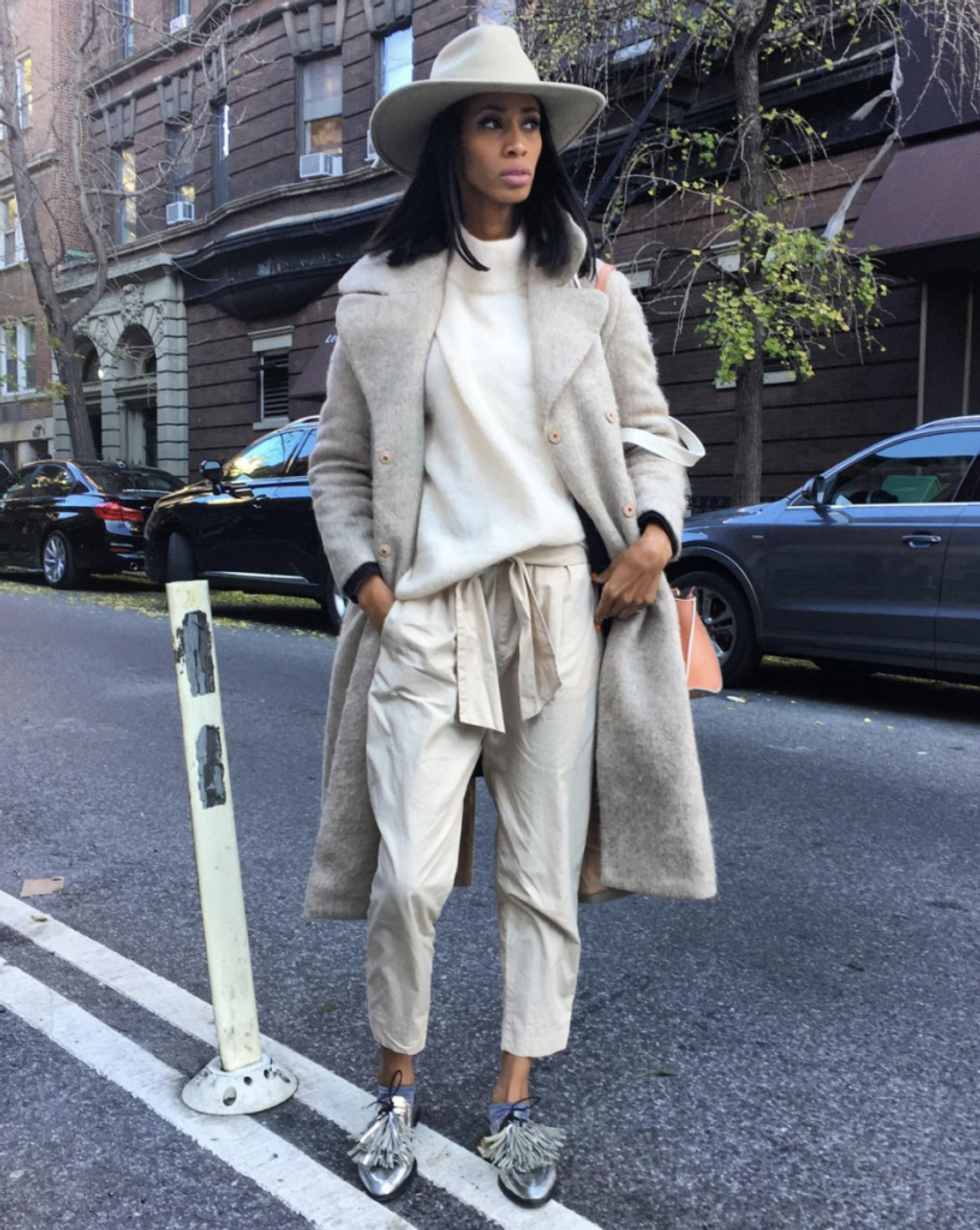 Upping the ante in your styling choices by going for a monochromatic look is not only on-trend, but when done well, is instantly luxe. I like to pair this H&M wool number with a similar color hat to add flare to any outfit.
Shop the Post:

7. A Basic Black Wool Coat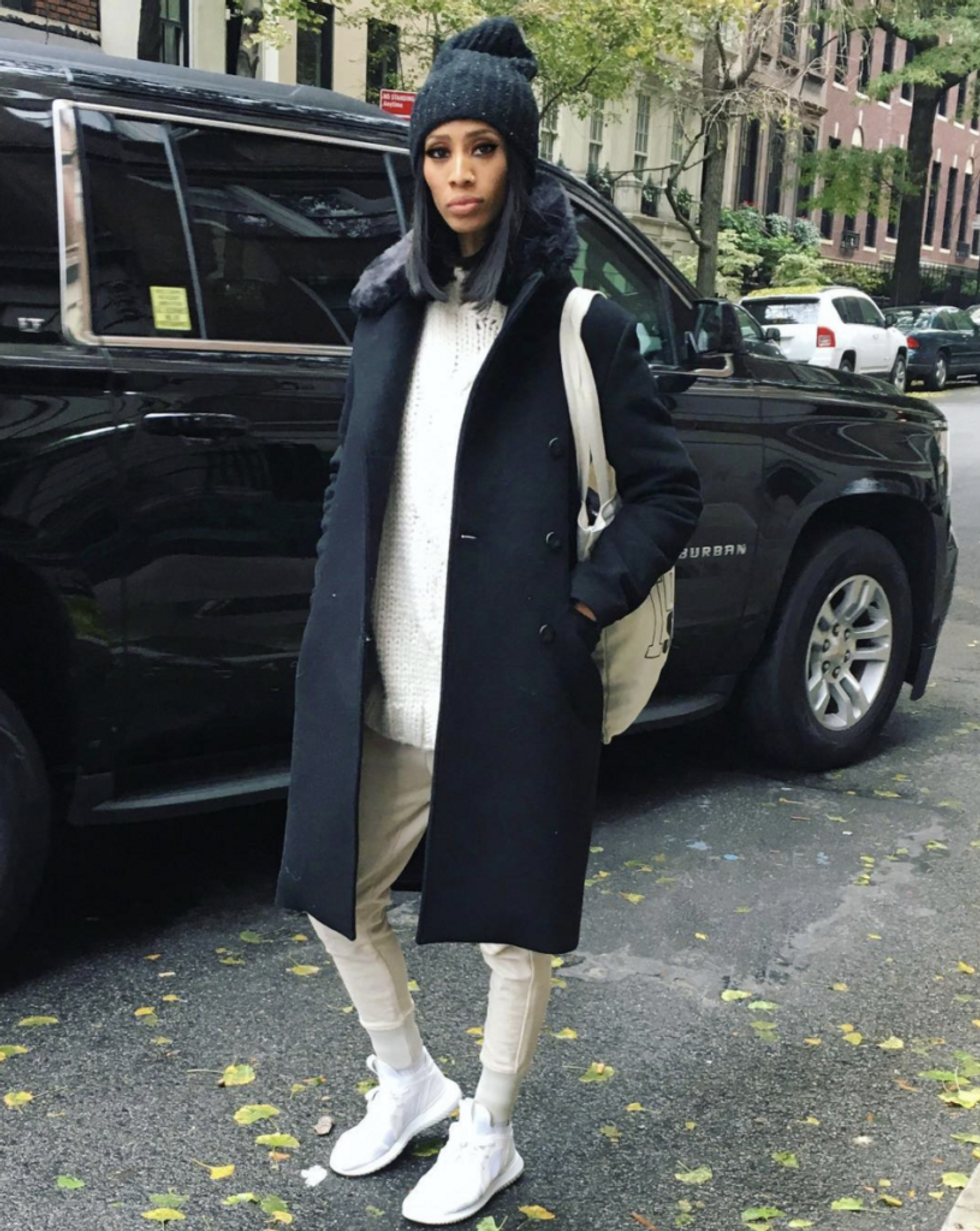 It's called a classic for a reason. To add impact to the classic black winter coat look, opt for a well-tailored option that offers something different than the typical silhoutte, like I did with the fur collar pictured above.
8. A Wool Blend Camel Coat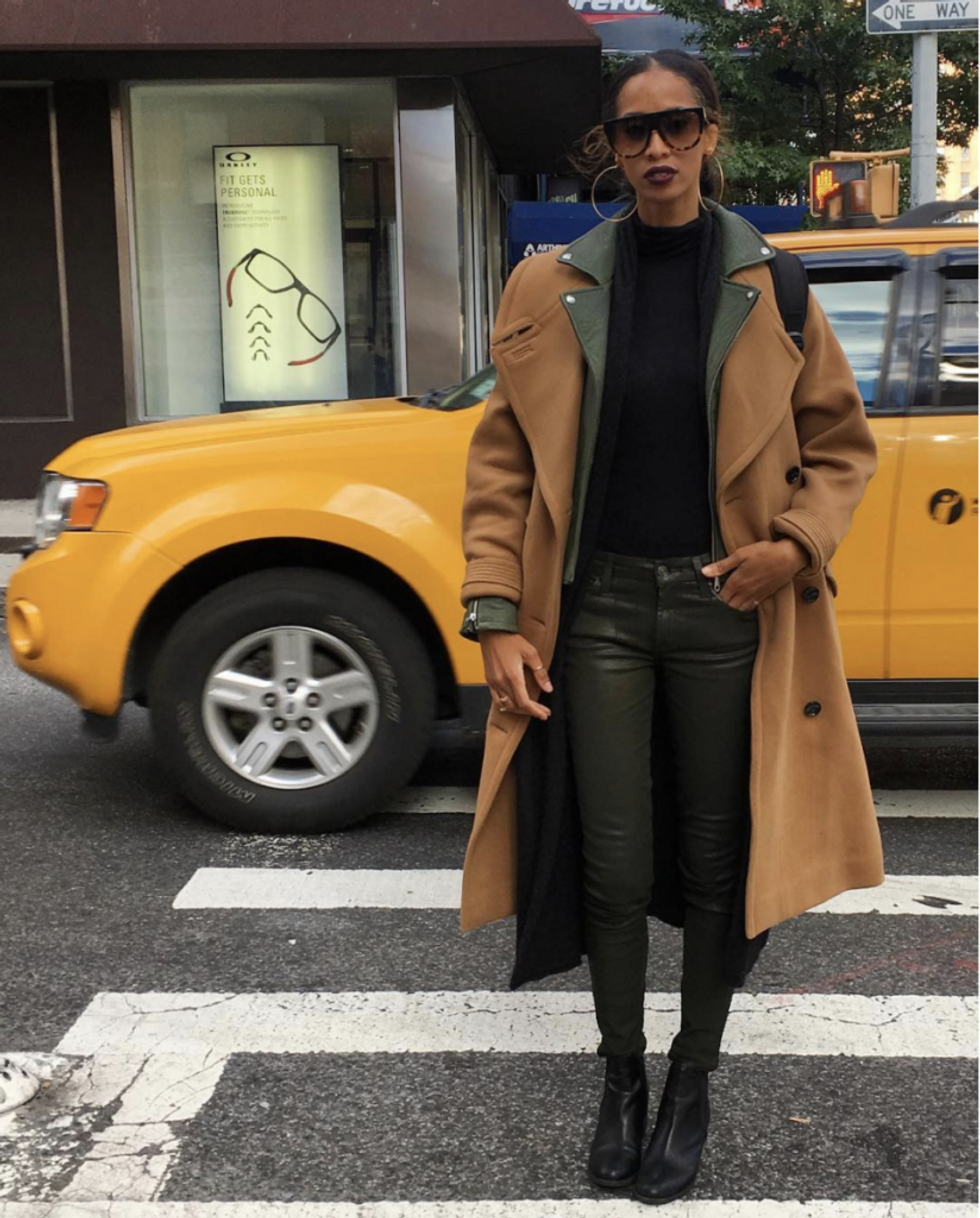 Similar to the classic look and feel of the black winter coat, khaki/tan/beige - whatever you'd like to call the color - can be the same. It offers a great blank slate and can be perfect for layering other outwear underneath - i.e. a hoodie, a leather jacket, cardigan, etc. I wore two coats under mine for this very layered and stylish look.
Shop the Post:

9. A Fur Coat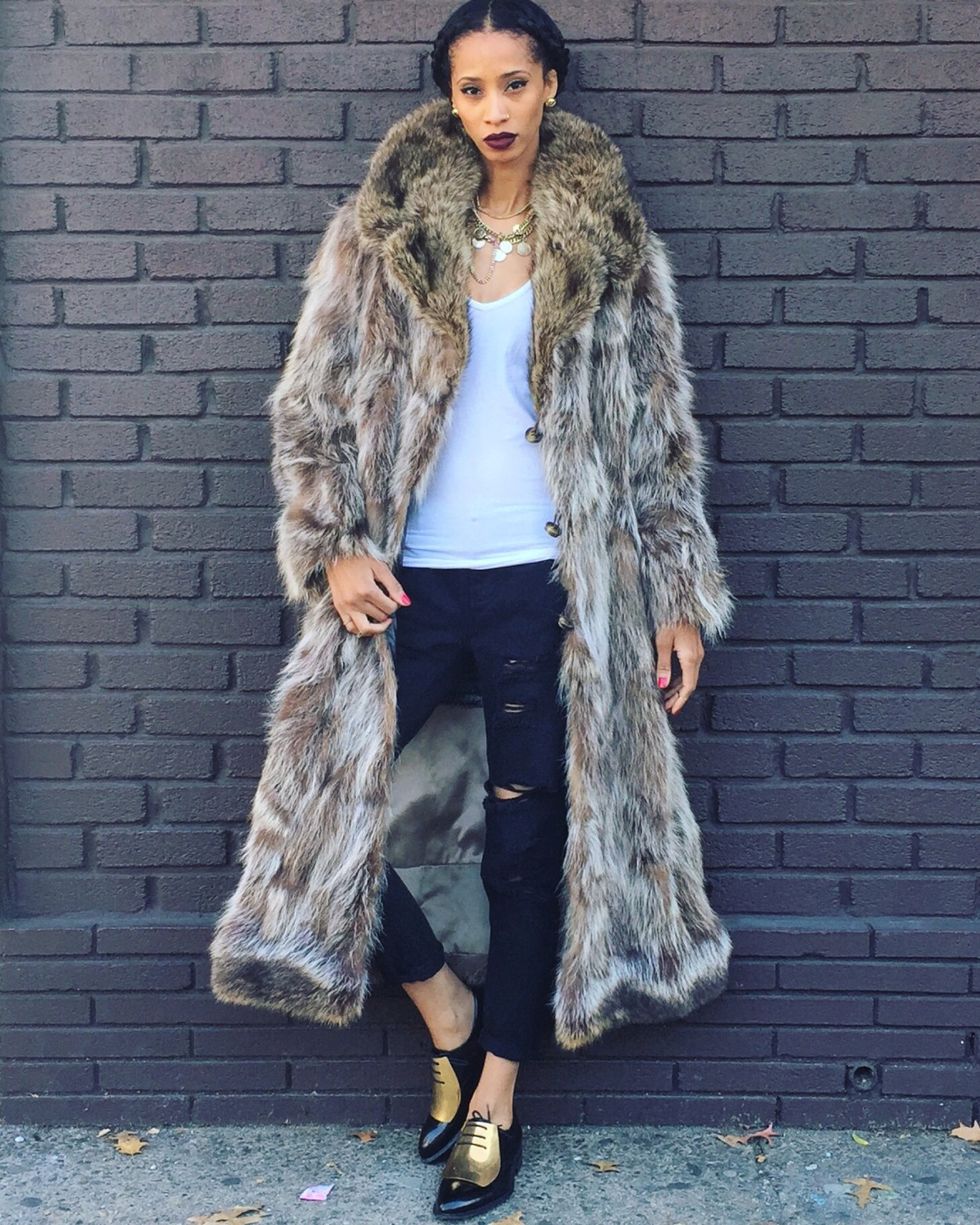 Cruella who? A fur coat is the epitome of glamour when it comes to cold weather style. Pro tip: If you're going to go fur, go vintage. This diva statement coat is bound to have you turning heads everywhere you go.
Shop the Post:

What is your staple statement coat during the winter season?
Keep up with style director Alex Douby on Instagram: @androgynous_douby