At 21, I found out I was pregnant. I was devastated. As a first-generation college student, I was ready to take on the world and start my career. Instead, I was dealing with one of the biggest decisions of my life: to keep the child or not. I chose to become a mom. Accepting motherhood wasn't the hardest part, it was knowing the child's father was not ready to be a man.
There were moments, more than I'd like to admit, that gave me a glimpse of what life would look like in the future. He was short-tempered, irrational, and a cheater. In my mind, I thought I could change him, and that the birth of our child would bring us closer together. My pregnancy was spent trying to convince myself that we would make it by playing house. There was no amount of cooked meals, feeding his ego, or promises that could undo the inevitable.
Two weeks after giving birth, I was back in my family's home with a newborn. Living together proved to be more of a burden than what it was worth. I was so concerned with the optics of what a family looked like that I forget I was important too. More fragile than ever before, I needed to be surrounded by love and kindness.
There is no way you can fully extend love to your child without giving it to yourself first.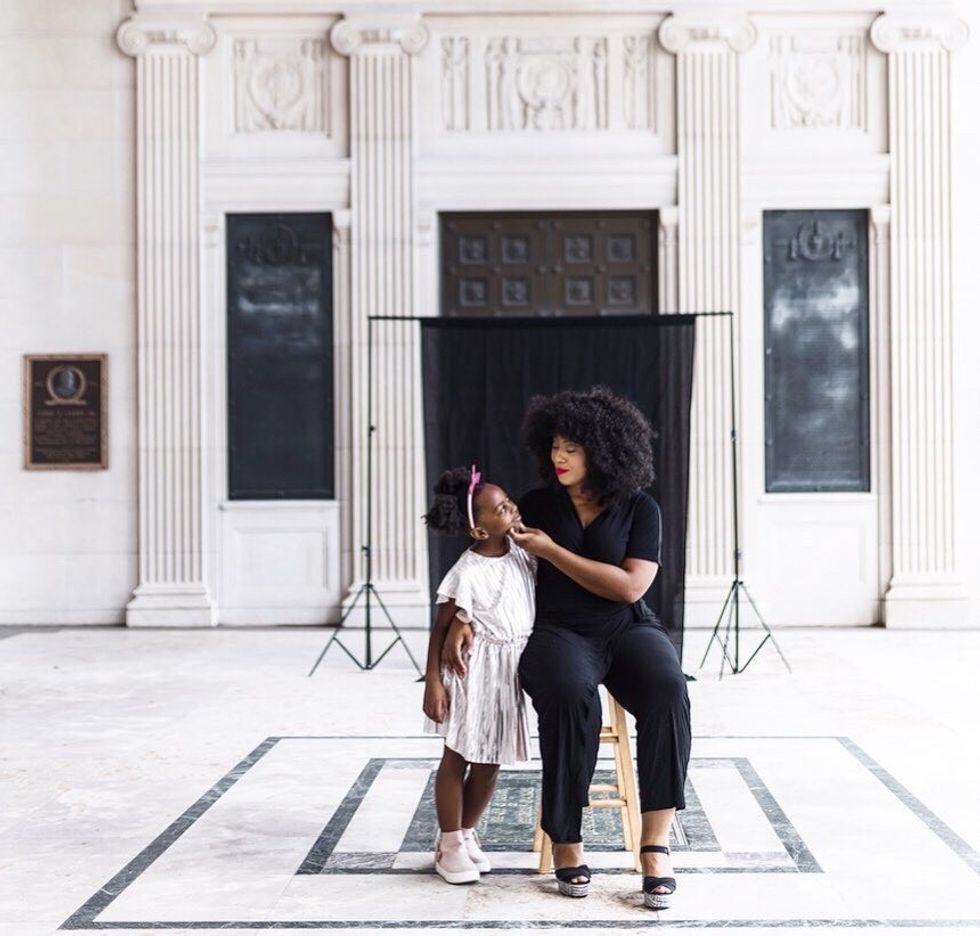 Photography by S. Bola Okoya
Our relationship fell into a pattern of harsh breakups and emotional makeups. We were young and inexperienced with these kinds of issues. Eventually, we parted ways. Therapy helped me break the cycle of trying to make it work. I remember sitting on a big brown couch in what was supposed to be couples therapy, alone. The therapist, a white middle-aged man, asked me, "Why do you stay and allow yourself to get hurt?" I didn't have an answer. I'm sure back then I thought it was because the family was important to me, but now I think it was a learned behavior. The long-suffering (girlfriend) wasn't a new concept to me; it surrounded me like an invisible cloak, both familiar and toxic. By the next session, I had decided to start a new chapter as a single mom. It was the best decision I've ever made.

I firmly believe that once you let go of things that no longer serve you will be rewarded with peace of mind.
My renewed spirit made space for laughter and love. I went from crying myself to sleep from unanswered calls to sleeping peacefully next to my child. There was no longer a need to crack the password to his Facebook account or call family members to confirm his whereabouts. I was free. The kind of freedom that only comes when you choose your happiness over others.
For what it's worth, this was the first time since I started dating at 15 that I had experienced this type of control over my love life. Usually, I stayed too long in relationships that had run its course or waited until the other person did something so egregious that it made it easy for me to leave. I got the hint this time and finally took back my power. This meant learning who I was without the approval of a man, finding out my likes and dislikes, as well as creating healthy boundaries.
If you're a parent and questioning your relationship, I suggest asking yourself the following questions:
If there wasn't a child involved, would your relationship be over?
Does your partner exhibit toxic traits?
Have the attempts to fix the relationship been unsuccessful?
Do you have doubts about their loyalty?
Do you feel unsupported?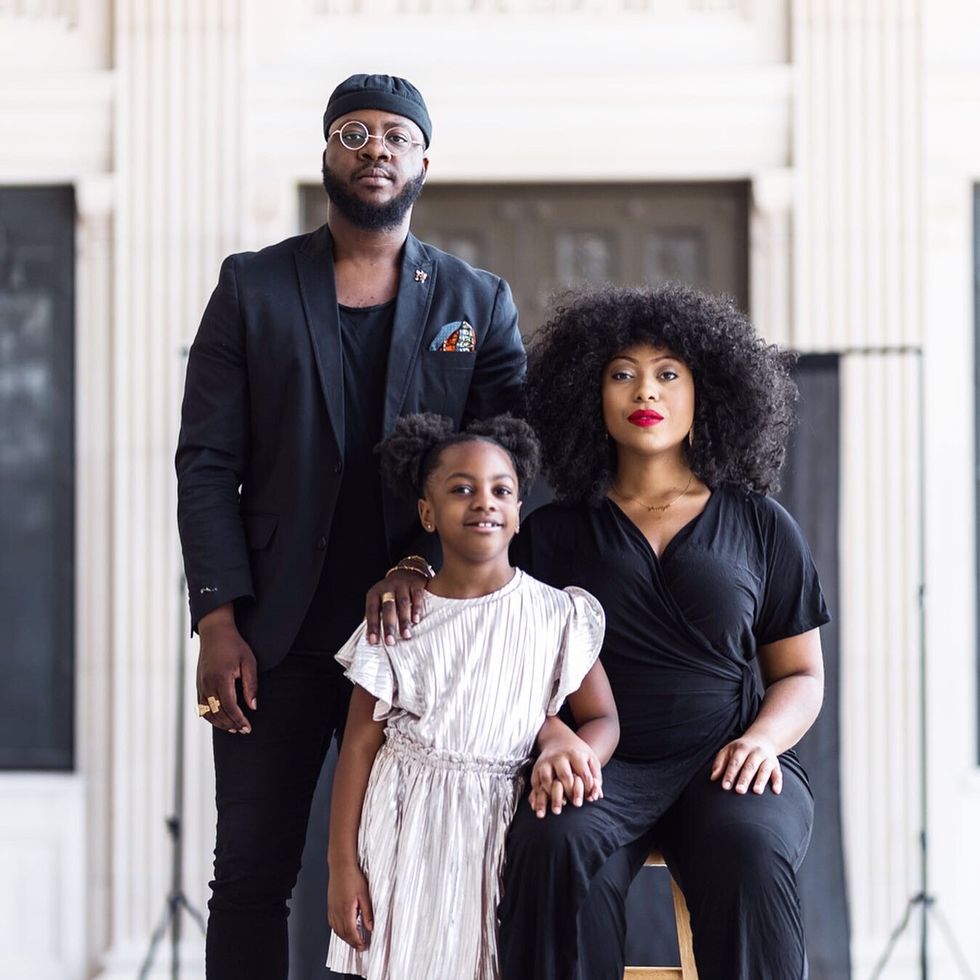 Photography by S. Bola Okoya
If you answered yes to any of the questions, then it may be time to consider your options. If you answered no, great, there's still hope. All relationships are susceptible to rough patches and if it's worth fighting for then do the work.
My child's father became a footnote in a bigger love story, a journey that led me to a healthy relationship with my partner of five years. This man loved my baby and me and proudly assumed the fatherhood role. There was hope for me, and I know there's hope for you too.
Featured image via Ayana Iman/Instagram
Originally published on November 10, 2019
Keep reading...
Show less
Sis, I've got a story to tell. There were thousands of dollars on the table, rent to pay, and lots of phone calls and texts in between. I mean I thought I'd found a perfect match: A mature, seasoned businessperson, a high achiever, and someone who seemingly had a good reputation. This was a win-win situation where we'd talk for hours, share stories, encourage one another, and nurture each other's interests. It was bliss, such a comforting place to finally be after dealing with the financial and emotional challenges of the pandemic.
Then suddenly the calls stopped. I could no longer reach this person by email, phone, or text, yet they were "following" my IG stories, liking LinkedIn posts, or actively tweeting. They weren't deceased or busy. Think I'm talking some raggedy fool I met on a dating site? Nah. I have a whole fiance, sis. This is a case of professional ghosting.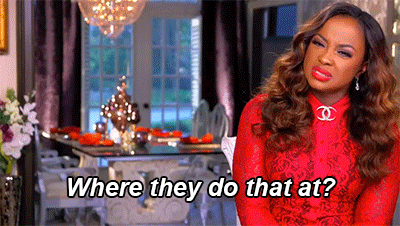 Image via Giphy
I was paid dust by someone I respected and had grown to admire and depend on. I had no reason to believe there was an issue. We'd worked together previously on multiple projects, all of which were completed and paid for.
Actually, this person commended me multiple times on my great work ethic, and offered several projects to me before the ghosting even happened. After a few weeks of silence, I even sent emails inquiring about their welfare—as I was truly concerned. The messages went unanswered. Voicemails. DMs. Nothing. So you can only imagine my utter surprise and disgust when I saw them all up in my social notifications a week or so later.
Listen, I'm not the only one who has dealt with this type of B.S. A recent study found that 77 percent of job seekers have been ghosted by a prospective employer during the pandemic, and 10 percent have reported that they've even been ghosted after a job offer was given.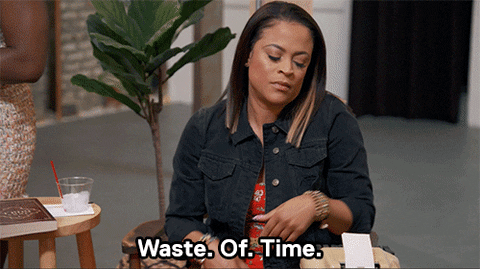 Image via Giphy
The Gall of It All Is...
It's one thing to not get a response after follow-ups about an initial round of interviews for a job, or to hear nothing back after pitching yourself or your concept. There's a healthy understanding, on the part of job- or opportunity-seeker, that not every employer or professional has the time to send follow-up emails to the candidates who didn't make the cut or offer individual feedback on why. I also know that most recruiters and prospective employers aren't even legally obligated to follow up with a candidate or tell them their reasons for going in another direction. I get it.
But it's a whole other jar of stank, unprofessional, annoying pickles when you've gotten an offer or you're in good standing with moving forward toward landing an upcoming project only to be met with passive aggression, vague responses, or no response at all in reference to specific next steps. It's also a whole other thing when you knew the person, thought you had a good relationship with them, and they just cut you off with no explanation, .
It's even more infuriating when the "vetting" or planning process took weeks, if not months, so you'd already put in more hours of work to get ready for the multiple stages of that process and you might have even quit or turned down another opportunity in preparation for the one you thought you had in the bag.
Think about it like this: A doctor can charge people for no-shows. So can a hairstylist, therapist and others who offer quality services. When you ghost them, they see it as lost wages (because they could've given your spot to another paying client or patient in need), and it leads to a disruption of their schedules as well as their money flow.
So... what now?
For me, being professionally ghosted was devastating at the time, not simply for the potential money loss but the loss of respect and relationship with the person who ghosted me. Oftentimes, at least in my case, it's not all about the money. Cultivating relationships takes extensions of the heart and use of time that can never be replaced. I was initially very angry, then bitter, then sad, and I kept wondering what I could've done to cause the sudden cut-off. I mean, it's the lack of closure for me. Then the words of my Granny came to mind: "Silence is an answer."
Three things helped me cope and better prepare to avoid the recurrence of emotional trauma and negative financial impact in the future: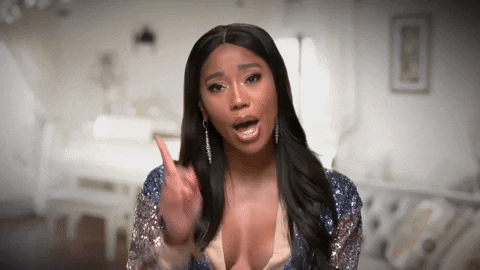 Image via Giphy
1. Stop taking it personal. It's them, not you.
I had remind myself of why I'm great at what I do and why they're in the wrong for ghosting. I also applied grace and thought back on times when I might have made some professional mistakes, been part of misunderstandings that just couldn't be explained at the time, or made questionable decisions related to work in the past. I then thought about the idea that maybe something was indeed going terribly wrong in that person's life and it might be causing them to embrace unhealthy communication and relationship-building habits. I prayed about it, gave it to God and let it go.
It was also helpful to talk to a trusted mentor in the industry to assess the situation and give me balanced, outside-looking-in advice. A huge part of overcoming situations like this is the self-reflection, because I really didn't have control over much else.
If you need to write down your feelings in a journal, block the person just to feel like you've taken your power back, talk to a loved one to get reminders that you're an amazing person, or seek a therapist to deal with your feelings of abandonment, frustration, or anger (yes, sis, it can be that serious), do that as well. Hey, they ghosted you, so this ain't got nothing to do with being petty or dramatic. It's about learning from it and turning a negative to a positive. Word to Biggie. (Just please, avoid harassing the person with more calls, messages, or emails, and definitely don't talk about the person to others. They no longer deserve any extra energy from you.)

2. Focus on other projects and ways to enrich yourself.
Just like when they say there are "other fish in the sea" when it comes to dating, the same goes for your career opportunities. When I was ghosted by this particular person, I had other clients, so I could focus a bit less on the ghosting than if I didn't. (While ghosting can strike a huge blow to the ego, I've always been one to get pretty nervous about putting all my eggs in one basket anyway, whether it's dating, applying for jobs, or working as a freelancer.)
Just remember that there are plenty of other companies or brands who would love to hire or work with you. Edit your LinkedIn page, get more engaged on the platform, and update the settings to reflect the opportunities you're looking for. Find other platforms where you can find a community of support in your industry as well. (There's an awesome list of other platforms here.) Apply for more jobs, and take charge of your journey to be successful.
If you're unemployed, create projects for yourself like building your professional website (or redesign the one you have), and research new ways to get leads on opportunities. Try volunteer work or building relationships via offering another service you love doing and are great at. Expand your network by attending virtual events, reconnecting with professionals you may have lost touch with during quarantine, joining a professional or mentor organization, or applying for jobs in a totally different sector where your skills might be an ideal fit. Being booked, busy, and blessed (or at least present, positive, and productive) is the best revenge.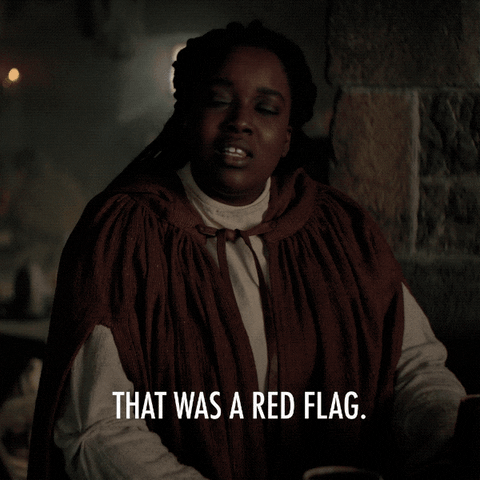 Image via Giphy
3. Upgrade your vetting process for considering opportunities.
Sometimes we ignore signs that somebody is full of ish in business, just like we do while dating someone. In my case, this person had previously exhibited some pretty suspect behavior related to a previous person they had worked with. They'd insert comments about the other person's personal business during project-related calls with me, and they had a shaky payments and project acquisition process.
Sis, sometimes the signs are there that you might not be dealing with an ideal client or employer. For job seekers, doing a bit more research on a company before even agreeing to the interview can be helpful in avoiding a potential ghoster.
Look up their online reviews, try to connect with someone you know who has worked at the company (or with the particular brand), and find out as much as you can about whether they'd be a good fit for you before the first call—or round of calls—even happens. If you're still impressed and interested, you can peep more red flags during the first round like their urgency to get started with no plan or specifics, or their disrespect of your time when setting up meetings. (I often raise eyebrows on folk who either don't ask me when I'm available and just assume I'll be available whenever they are. Or how about those who don't really seem to be on point when it comes to knowing their own calendar and constantly feel the need to reschedule, for example.)
Ask more questions, get to know people a bit more, and try to build a discernment against BS. Maybe they're a bit overzealous, exhibit signs of stress or anxiety, or they just give you a bad feeling. Their brand or company could have even made the news due to financial problems, workplace scandal, or recent layoffs. Maybe their bare-bones website is a reflection of the type of experience they offer to potential clients or employees or the scarcity of resources. Oftentimes your gut isn't wrong about someone, whether you have proof of eminent danger or not.
You'd feel a lot less offended about a potential ghosting if, in the long run, the person or brand was not up to par in the first place, so exploring involvement wasn't really worth your time anyway.
The moral of the story is...
Nobody deserves to be professionally ghosted, and at the end of the day, it might even be an unavoidable part of life. Direct, specific and consistent communication are true indicators of great leadership, and these have been the main common factors among many of the awesome clients and brands I've been blessed to consistently work for or with.
I now operate the same on this as I have in the past while dating: Not to toot my own horn, but most men have never even had a chance to ghost me. I'd see the passive aggressive, suspect red flags super-early, and I'd kindly decline and delete. (I also approached dating with a deep sense of the fact that power is with me, not them. I do the choosing. But again, that's another story.)
I've always known that any man who wants me will make his intentions clear quite early, and he will almost immediately begin consistently communicating or taking actions to show he's serious. I look into his background and try to get to know people who know him, no matter how we met. (My fiance knew he wanted to marry me the first week we met. He's a Jamaican man who does not hold his tongue nor waste time. He also knew I thought he was crazy for even admitting that, and I reiterated that I had no plans of marrying for several years. He simply slowed his roll and showed, through consistent and deliberate action, that he was serious. Four years later, we're still together.) Any real boss operates the same way to tap into top talent, nurture relationships, and protect their reputation.

Are you a member of our insiders squad? Join us in the xoTribe Members Community today!
Featured image by Shutterstock
Keep reading...
Show less
When I was 19, I lost my father, the only caretaker I'd known my entire life.
Growing up in Brooklyn, NY in the '80s, it was common for black children to be raised by drug-addicted parents. My mother abandoned my sister and I while succumbing to her addiction to crack cocaine. But my father, he stayed. And that man loved me fiercely for the years we had, while battling his own addiction to heroin. Despite his own pain, he took care of me. Losing him is still the worst pain I've ever felt in my life.
Throughout my 20s, I was excessively drinking, crying uncontrollably, and thinking of ways to cause myself harm. It wasn't until 2015 that I was finally able to put a name to the despair: I was diagnosed with major depressive disorder at 27.
For as long as I can remember, I soothed the painful experiences of my life with achievement.
As a child, it was E (excellent) and G (good) marks on my report cards, perfect spelling test scores, and Student of the Month awards. As a teenager, it was acceptance to every college I applied to, thanks to my 1800 SAT score. After my father died, I kicked that soothing into high gear with college and starting my career. I loaded my school schedule to the brim. I pulled long nights at the college paper. I brought home A's and B's. I interned at VIBE Magazine, and nabbed an editor job. I worked 14-hour days on weekends. From VIBE, I landed at BET Digital and became the Entertainment Director. I worked and worked––all day, and all night.
After my diagnosis, I was in and out of therapy, wholly unprepared to tackle the roots of my gripping sadness. By 2017, I decided to commit to the work: I began weekly sessions, started learning coping practices and adding two-and-two together between my childhood traumas and my current behaviors. I began what was, and still is, a necessary and exhausting crawl towards my own healing.

While doing this healing work, I had to face some tough realities. The first one was that I simply could not handle the external workload I'd piled onto myself anymore; I began to find it more and more difficult to get through the day with dry eyes. Secondly, but more piercing, I had to face the fact I had made success a mechanism of distraction and a marker of my self-worth. I wasn't just achieving all my life to numb pain, I was achieving to find reasons to love myself.
My inner work was showing me my unhealthy relationship with my outer work.
Ultimately, I had to put one on hold for the other. Without a healthy mental and emotional state, I was not able to perform at work, and was asked to take a short-term disability leave. Disability? I struggled with the term for weeks. But according to the World Health Organization, depression and anxiety cost the United States $1 trillion in lost productivity, and is one of the leading causes of disability filings.
For the first few weeks of my leave, I grappled with feelings of failure. How dare I not be strong enough to cry and work? I wrestled with anxiety by putting pressure on myself to "figure this out". I wept on the phone as I told insurance reps things I had never said out loud: "I have a hard time getting out of bed in the morning," "I ask to work from home when I'm crying and can't figure out why," "I'm having a hard time focusing," "Some days I'm really sad and have a hard time being around people." I felt useless. Defeated. Unworthy.
But as the weeks went on, a necessary detachment from achievement took place. I started to muse over who I was outside of all the gold stars. I started to find things I liked to do that didn't include my job. I found things to be happy about that didn't equal "success". I cried––a lot. I made room for myself outside of the hustle and bustle. I slowed down.

And when I did all of this, I learned something that I will never forget for the rest of my life: I am not a superhero.
Black women are groomed to be super. We are groomed to carry heavy weight, to endure––all while still getting shit done. But we are human. Humans who deserve healing. Humans who deserve to be extraordinary without being left on empty. And I am glad I afforded myself that space and time. I don't have anything figured out. But I feel more prepared to continue the fight.
To all the black women pouring from an empty cup: Take a break. It is so necessary.
xoNecole is always looking for new voices and empowering stories to add to our platform. If you have an interesting story or personal essay that you'd love to share, we'd love to hear from you. Contact us at submissions@xonecole.com.
Originally published June 20, 2019.
Keep reading...
Show less
I've never really been a bandwagon kind of person. Matter of fact, my mom said that after the standard "da-da" and "mama", my first words were made up a complete (broken) sentence—"I do myself, Mommy." She also said that, as a toddler, instead of toys, my preference was to shake newspaper (and here I am, a writer). One other pearl is she had planned to name me "Ryan" but when I was born, she said God told her to name me "Shellie" instead. In my 30s, I found out that Shellie is Hebrew for "Mine; Belonging to Me"—to being in a covenant with the Most High. That's why, I've always accepted that my path was going to be different; that following the masses wasn't going to move me and, even though I work in media, I totally agree with the Jim Morrison quote, "Whoever controls the media, controls the mind." Sometimes those "whoevers" are shady as all get out with very cryptic agendas. And that's putting it nicely.
So yeah, when it comes to this particular topic that I am broaching today, I already know some folks are gonna be pissed. Some are gonna definitely disagree. Others may end up being more than a little triggered. I'm fine with all of that because, while I definitely do wholeheartedly believe that toxic masculinity exists (toxic femininity does too; see, there goes a trigger), I also think one of my all-time favorite quotes very much so applies to this subject matter—"The excess of a virtue is a vice." Aristotle once said that. What it means is, even when something is good, when there is no balance applied, it can become, well, not so good. So yes, we do need to address toxic masculinity. Full stop. At the same time, to get to the point where thinking that masculinity, period, is wrong or to feel like unless men think just like women do, they are problematic—that is problematic. That is "vice" thinking.
So yes, I think I have a responsibility to speak on this particular topic. Because as a woman who loves men—especially Black men—I want to be certain that in the process of making sure that I support women who have been subjected to men who abuse their masculinity (I'm actually one of those women, by the way), I don't disparage, berate or condemn men overall…simply for being men. Not only that but, I hope you won't just throw the phrase "toxic masculinity" around either. That before you use it, you'll first ponder some of the points that I'm about to make below. Ultimately, for everyone's sake.
Are You Sure You Hate All Things Patriarchy? YOU REALLY SURE?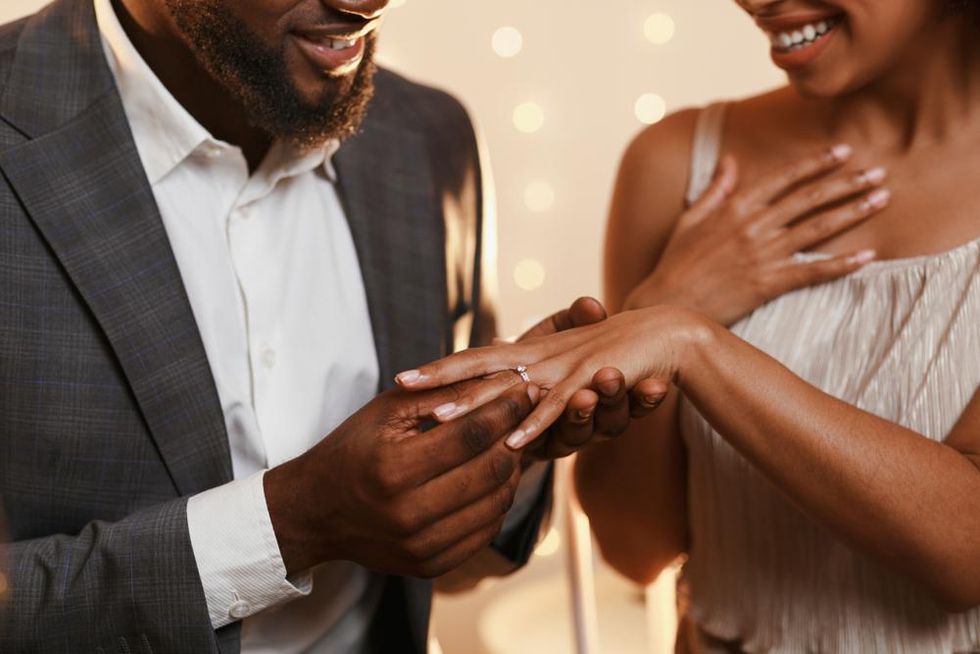 A few months ago, I got into a conversation with a woman who was talking about how ridiculous it is for women to pay for dates, open doors for themselves—you know, chivalrous stuff. At the same time, she was also venting about how toxic patriarchy is and that it needed to end. I said, "OK, so if you hate patriarchy so much, you should ask men out, propose marriage and not expect a man to provide for or protect you." Her response was comedy to me. She said, "That's not patriarchy. That's masculinity." Umm, yeah. OK.
A patriarch, by definition, is the male head of a family. If you look up the definitions on Dictionary.com, you'll also see a lot of biblical references to the word (just for the record). Yep, patriarchy is about a father having supreme authority and men being in power. Now while that last definition has definitely been abused within our culture and I'm in full support of balance being brought to the forefront in that area, those other definitions? What's the problem with a father leading the home? So long as he isn't abusing his authority, why is that such an issue? Why does the mere thought of that piss so many women off? Well, unless you didn't have a father in your life and/or your father was a poor example of one. Since our fathers are our first introduction to how we process men, in general—well, I'm sure you can see where I'm going with that.
However, on a deeper level, since patriarchy is about authority and authority is oftentimes seen as power only, another definition that I'd like you to consider for the word is "an accepted source of information, advice, etc." Some synonyms to keep in mind would include "influence" and "strength".
Typically, when someone is in an authoritative role, they are leading, right? OK, so expecting a man to pay for dates or propose marriage to you—that means they are leading, correct? How did that not all come out of patriarchy? And if that's what you expect, how can you be 100 percent anti-patriarchy? Seems like an extreme contradiction to me.
That's why I think a good place to begin with all of this, is to not just be yelling you hate patriarchy because you hear so many other people say it. Spend some time really understanding what the word consists of, why it is so esteemed in the Bible (and other holy books) and if you actually hate it—or do you pushback on how it is oftentimes misused and manipulated (and it is). Because again, a father being an accepted source of information and advice while taking care of his home and influencing his daughters to want a man of strength who will do the same for her and her own family someday—I'm not sure what is exactly "toxic" about that. Do you?
What's So Wrong with Being Masculine?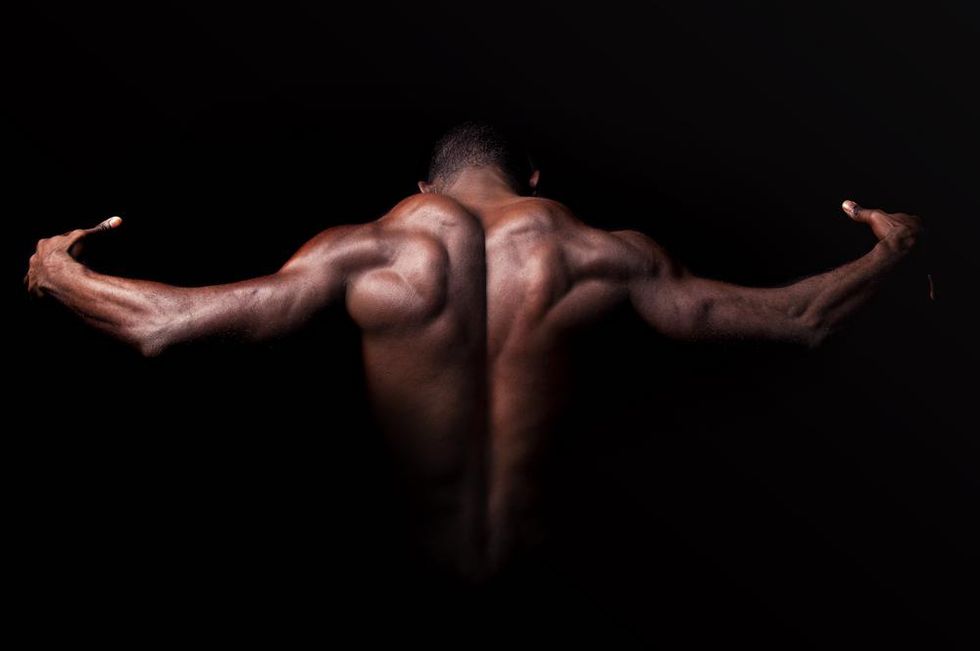 Remember how the woman I was talking to said that she had no problem with masculinity? Unfortunately, it seems like a lot of women don't agree with her which is interesting because, a very basic definition of the word is, "pertaining to or characteristic of a man or men". There's not enough time to cover everything that would fit that definition; however—men having more testosterone, men having more physical strength, men being better at motor skills and being analytical (while we're better with intuitive thinking and being empathetic), men being larger in size and men being more assertive (while we're warmer and more friendly)—you know who came to these conclusions? Science. Lawd. While we're out here tripping that so many GOPs don't respect science (like when it comes to COVID-19), there are more and more people who act like science shouldn't apply to male and female differences too. Not only that but some folks are taking it to the extreme, as if masculinity and femininity are now some sort of character flaws. Whew.
And when it comes to masculinity, something that I've been paying attention to, more and more as of late, is what the internet calls the "manosphere". As it relates to Black men in particular, some YouTube channels within the demographic that immediately come to mind are Poor Man's Podcast, Aba & Preach and Oshay Duke Jackson (yes, I've also checked out Kevin Samuels; that's another article for another time. So much to unpack there!). And here's the thing.
Do I agree with everything they say? No. They are individuals. They are also men. I am a woman. There are differences. Science says so. At the same time, I am intentional about hearing where they are coming from because, as a Black woman who professes to be pro-Black, I can't be that if I'm on a mission to dismantle Black men at every turn while shutting their own voices out. It's ridiculous when men do it to us. It's no less ridiculous when we do it to them.
That's why I've written articles for the platform like "We Asked 10 Men What Makes A Woman 'Wife Material'", "10 Husbands Speak On What Made Them Choose Their 'One'", "10 Men Told Me How They Feel About 'Marriage Pressure'", "10 Single Men Shared Some Thoughts They Wish Women Would Take At Face Value", "10 Men Told Me How They Like To Be (Emotionally) Pampered" and "10 Things Husbands Wish Their Wives Truly Understood". It's because there are a whole lot of women who are out here speaking for men, translating for men, thinking that they should be mouthpieces for men when there are plenty of men who can speak for themselves. As someone who embraces my femininity more and more by the day, I don't feel threatened or triggered by the fact that sometimes, men are extremely different than I am. That's because I believe that male/female dynamics can bring about a beautiful balance. I also think that it's arrogant to feel that if someone isn't like me, they are wrong. And there is A LOT of that energy going on out here right now. And pride comes before a mighty fall. Again, the Bible says so.
So yeah, when it comes to the term "toxic masculinity", something else that should be thought about is what is wrong with masculinity, in general, before jumping to generalized conclusions. If it's simply that it isn't everything that we can immediately understand or relate to, honestly y'all, that's just not good enough. We need to do better. Much better.
The Media Shouldn't Override Your Own Standards and Beliefs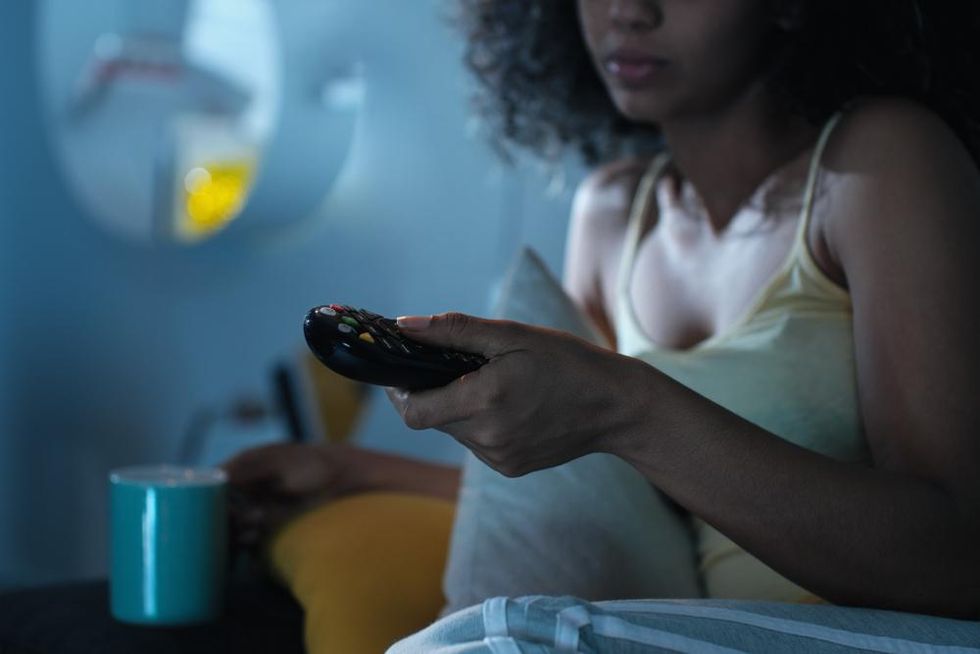 You probably heard something along the lines of, "If you keep repeating a lie, people will eventually believe it" before. It's true. Know what's crazy? The root of that resolve actually comes from a racist individual who pushed some dangerous Nazi propaganda once upon a time. I don't want to credit him by mentioning the exact quote or by mentioning his name. Still, I thought it was fitting here because there are a lot of things—dangerous things, some things that are also flat-out lies—that are funneled through the media and are repeated over and over…and over and over that, shoot, even 10 years ago, we didn't believe. And it seems like, more than ever, making men obsolete is on the top of the media's list.
If you're a religious person, there is nothing even remotely Scriptural that supports that way of thinking. If you've got a father, brother, other male relatives, a husband, a son and/or some good male friends, how could you even consider getting on board with that kind of platform? At the end of the day, how can you allow the media—something that always has an agenda and oftentimes, it's not for the greater good (look at how much media backed and even celebrated our former president)—to distract and deceive you so. I love men. I enjoy men. I know some really awesome and amazing men. And I don't care how much I hear or read the phrase "toxic masculinity" in a day, that isn't going to change my mind about those facts. That term isn't going to brainwash me into believing that they are bad, simply because they aren't women.
Watch Out for Those Double Standards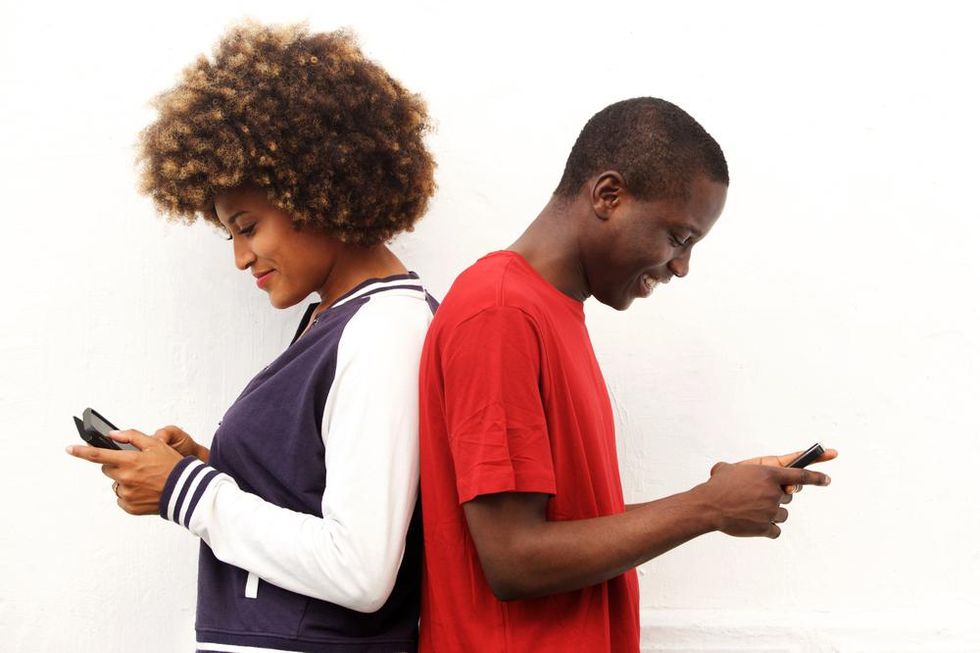 One day, we'll have to get into how baffling it is that we as Black people will constantly discuss how racism has affected us as a culture and community and yet, for some reason, white feminism gets a pass on all of that. Why should any of us think that white feminists would be about uniting the Black family in any way, shape or form? That's why I almost cringe whenever I see Black women on social media talking about how trash or unnecessary Black men are. It's because, in my mind, I'm picturing an entire network of white people sitting back and eating popcorn while they scroll Twitter and IG to see us tearing one another to shreds. And here's the thing—when Black men dog out Black women, we all agree that it's counterproductive to doo; that it's also disrespectful as hell. OK, so why is it alright when we do it to our men? It's not. To think otherwise? That is a huge double standard.
Case in point. How come y'all didn't tell me about "foodie calls"? Apparently, there are women out here who know they aren't even remotely interested in men who like them and yet, they will accept the date—and even demand where they want to go—just to get a free meal. And yes, the phrase is a take off of "booty call" which we know is a call that is for sex only. When I was discussing how "SMDH" I thought that foodie calls were with a few women, they were like, "What's wrong with it? My time is valuable." Umm, so not the point, sis. You are using that man for his resources. Oh, but let a man hit a woman up for sex and never call again, and he's an ass. The double standards run rampant around here.
That's why I definitely believe that there is such a thing as toxic masculinity and toxic femininity. When something is toxic, it's poisonous and when either gender abuses/misuses/manipulates the other in order to accomplish a self-consumed goal, especially when it's at the expense of harming/hurting/offending another individual, that is all kinds of toxic. It's not just men who are capable of doing that either—like the fact that it's criminal for a man to hit a woman and yet I see women hit men all of the time in movies, on television shows as well as on YouTube and in TikTok skits…shoot, I've witnessed some women in my family do it too.
Double standards are entitled and hypocritical as all get out. Please make sure that you don't subscribe to them. Because doing so? That is toxic.
Men (Especially Black Men) Are Beautiful. Full Stop.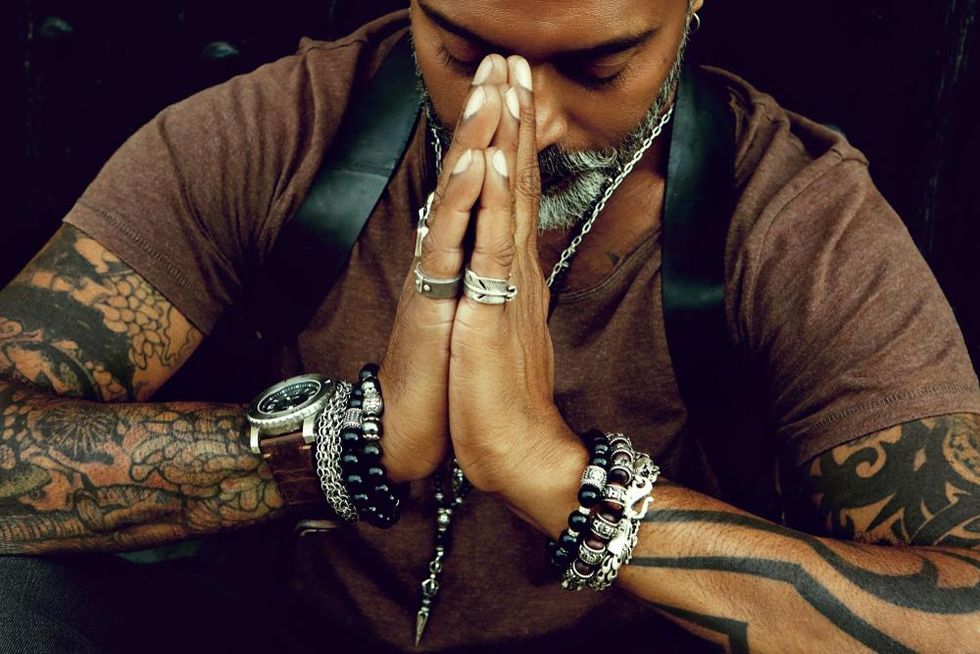 Recently, while writing an article on what Black men value about Black women, I smiled at something one of my Black male friends said that he loved about us. "You all are strong and sexy. The fact that you're so capable to help us deal with all that we're dealt with, especially in this country, makes you extremely valuable to us. Your strength is a part of what makes you so sexy."
Yeah, I know how a lot of the toxic masculinity crew will take that. We don't need to be carrying you men. That's what's wrong with y'all now. Lawd. Please stop it. A wise person once said that if you constantly look at things through a keyhole, everything will be keyhole shaped. That isn't what my friend said. He said that the fact that we are able to support them when white America is constantly damning them, he finds that to be attractive and appealing. And you know what? The fact that the Black men in my life, I could call any of them, right this second, and they would be like, "Sure Shellie. Whatever you need", I find that to be undeniably beautiful about them.
That's why I also get that white America doesn't want Black men and Black women to feel this confident and secure in one another. They want us to see each other as obsolete and then shout it from the rooftops. The last thing they want is for me to write an article like this and end it by saying that yes, there is some real toxic masculinity out here. HOWEVER, automatically being a man and, especially a Black man, is not. I don't care how much that lie is perpetuated, I will never be on board with it. Black men, as men, are beautiful, special, sacred even to me. And no, I don't want or need them to be just like me for me to acknowledge them, praise them and support them. Believing that I should? To me, that is toxic.
In the Bible, Mark 10:6(NKJV) says, "But from the beginning of the creation, God 'made them male and female.'" To me, this means that men serve a purpose and women serve a purpose. We're all supposed to be things like kind (I Corinthians 13:5) and have a form of gentleness and self-control (Galatians 5:23), no doubt. Yet if we were supposed to be just alike, we would be. The male design? It's amazing. The female design? It's unmatched. The egos involved when it comes to trying to manipulate either into becoming a carbon copy of the other? To me, that is what's toxic. That's what needs to be addressed more than it tends to be. So that balance can transpire. So that true toxic masculinity can be handled and dealt with without destroying masculinity in the process. Full stop.
Read more sex and love content on xoNecole here.
Join our xoTribe, an exclusive community dedicated to YOU and your stories and all things xoNecole. Be a part of a growing community of women from all over the world who come together to uplift, inspire, and inform each other on all things related to the glow up.
Featured image Unsplash
Keep reading...
Show less
Sylvie's Love was a wonderful film, serving us with an innovative and joyful Black love story just when we needed it the most, following the end of a violent year. There were so many factors to love - the glamorous retro aesthetic, the mouth-watering wardrobe, the whirlwind romance. What made it so romantic wasn't just a montage of rooftop dates, smoldering conversations, and unexpected kisses. I think we could see ourselves in the characters. Even though the movie was set in the 60s, rather than approaching their relationship as the stereotypical facades of a man and woman - sole provider and homemaker - Robert and Sylvie showed up to one another as whole human beings, each with flaws and aspirations.
One particular part of the plot resonated with me, and I'm sure a lot of women felt similarly: Our hearts smiled at how much the leads valued another's dreams and career aspirations.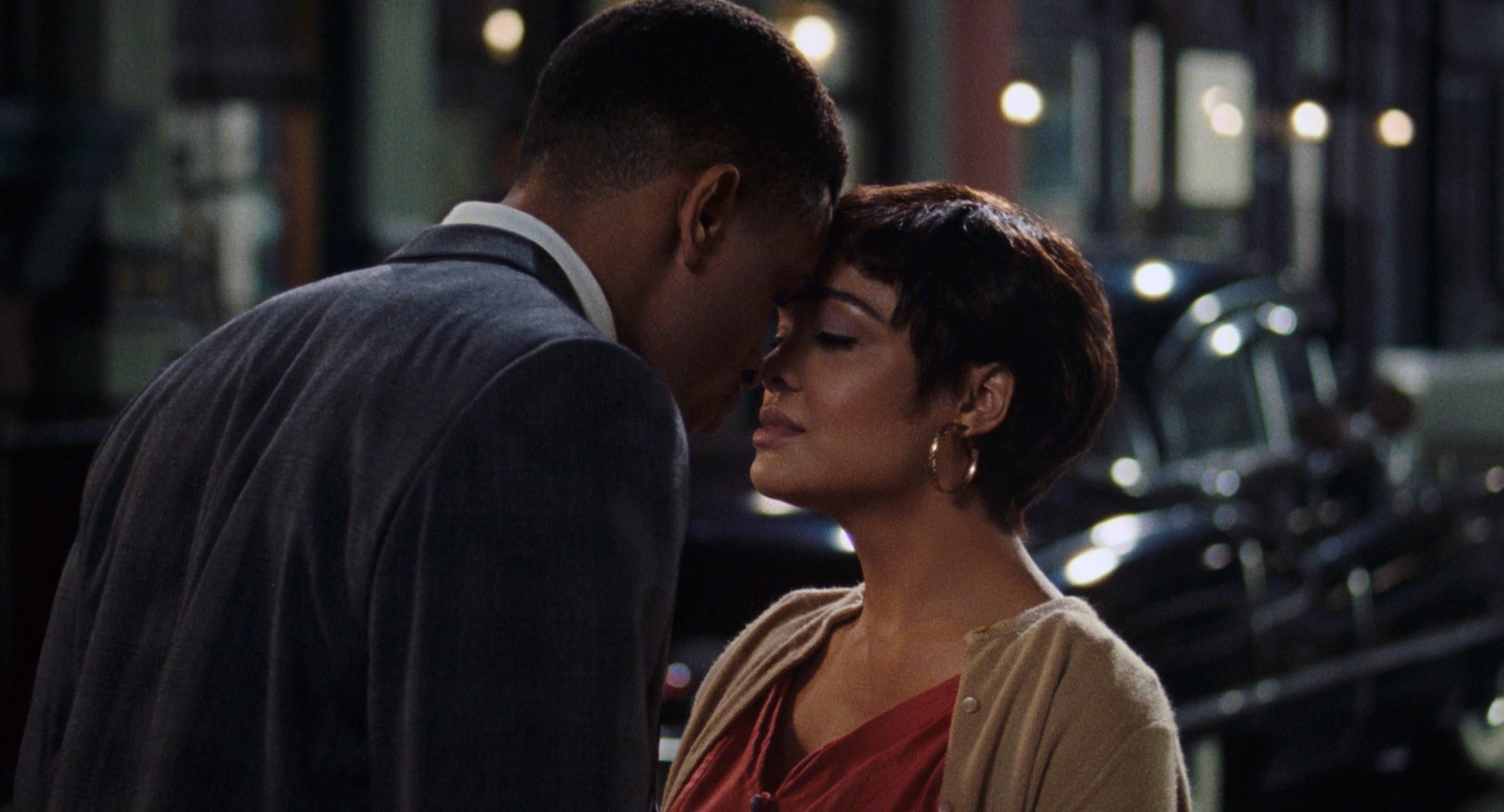 Sylvie's Love/Amazon
Sometimes this mutual respect led to actions that caused our chagrin, like when they withheld information from each other and broke things off to avoid obstructing each other's dreams from coming to fruition. Nonetheless, the movie's portrayal of romantic affection and career aspirations coexisting in a healthy relationship really struck a chord. When I saw Sylvie's Love with a gang of girls, we collectively cringed when Sylvie's husband (who awkwardly was not her true love) for part of the movie relentlessly urged her to quit her job and uncompromisingly required that she support his career over her own.
So often women see two of our core desires juxtaposed; personal goals compromised for a lasting relationship, and goals of marriage and family sacrificed at the altar of the dream career. Like many women, I expected to delay marriage for that reason.

Though I grew up around great couples, I wasn't raised to prioritize finding a husband; I was raised to be a high achiever. I never dreaded going home and being assaulted with annoying questions about my love life. More often, I was urged by my family to take risks, reach my highest potential, and pursue my dreams wholeheartedly with no compromises. I was strongly discouraged from planning my future around a relationship because my possibilities would decrease drastically after signing a marriage certificate. I received a lot of cautionary tales filled with regret and grief over dreams that didn't survive marriage.
While the advice was earnest and well-intentioned, I internalized a creeping fear belief that when I chose to get married, I'd lose my autonomy and my life would be at the mercy of my husband's will; there was no telling what I'd be asked to sacrifice.
The Fear of Losing Myself in Marriage
I met the love of my life in college and was approaching marriage at the age of 23 - a far cry from the recommended 30. While I knew it was right and healthy, I still carried nervousness about how marriage would impact my individuality. While my now-husband exhibited all the behaviors of a supportive partner who was invested in my fulfillment, I still had trouble shaking that irrational fear that once I said "I do," a switch would flip and I would lose my path. These concerns all came to a head when I made a very out-of-the-blue, rushed decision to go to graduate school, which was totally unmanageable on top of the wedding planning, working full-time, and other commitments.
I stressed myself out, putting myself on a rigorous three-month study plan for entrance exams that would realistically require my full-time attention.
Noticing my exhaustion and dismay during a season that should've been filled with happy anticipation, a friend asked me why I was in such a rush. In that revealing conversation, I realized that I felt like I needed to get my career train in motion before my wedding day. I believed that if my goals were well underway before marriage - applications submitted and deposits paid - then I'd know they could safely translate into my marriage instead of getting erased.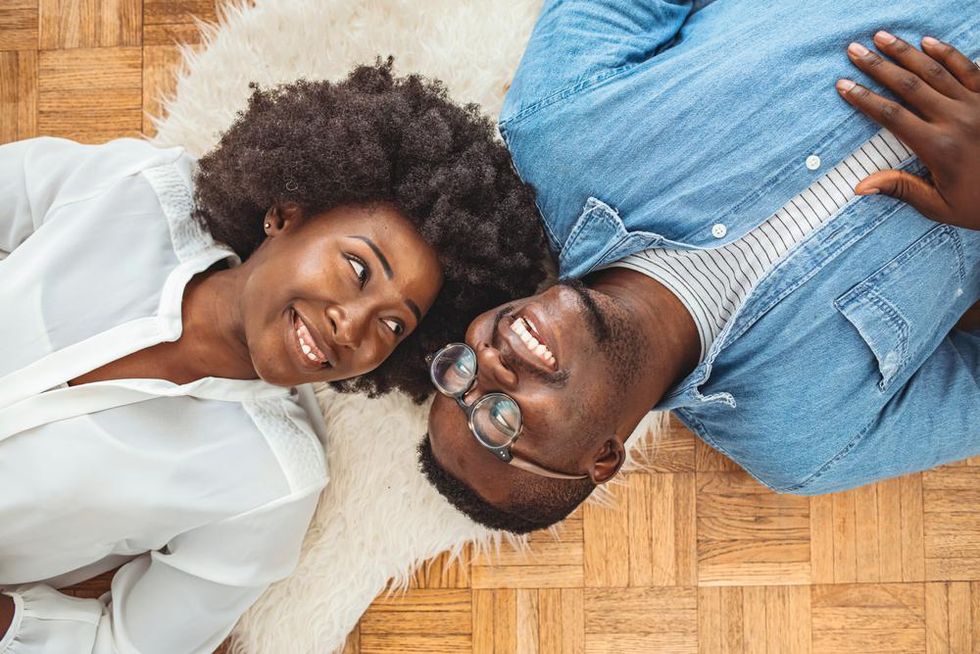 Shutterstock
Following that revelation, I brought my concerns to my fiance. It was such a healing conversation in which he reassured me that his commitment to me included my goals and aspirations. It was easy to believe him because he had the track record to support that claim. Through college and after, he was a huge influence in me identifying my passion for writing and building the courage to pursue it. He was always so encouraging anytime I got published and genuinely present when I brought him into my world of enthusiasm about literature, my favorite editors, and the authors I love.
Before I knew I wanted to write, his own discipline about cultivating his authentic talents and pursuing his calling really inspired me to find what sparks my own passion.
Now that we are married, I'm more driven than I've ever been. Having a loving partner and home happen to make the "grind" a lot easier. Someone to cheer you on, help you get up when your alarm goes off, take charge of dinner when you're working late, give you the space to move toward your target, and hold you accountable for acting according to your values.
The one piece of advice I remember receiving about how to find a good relationship was from my mom. She earnestly advised me to hold off on committing to marriage until I found someone who valued my desires as much as theirs.
I'm lucky to say I found that.
Read more sex and love content on xoNecole here.
Featured image by Shutterstock

Keep reading...
Show less
Twenty-five—including eight in one day. That's the number of times he called me in a week. He left no voicemail, sent no text, let alone an email. Nothing. He just kept calling me, at inappropriate times of the day and night, all while I was attempting to get some rest on my week off. "He" was one of my clients that I'd been working with for a little while and was recently forced to let go of because of his toxic behavior.
Featured image by Giphy
Keep reading...
Show less