It's time that time of year again!
---
That time where you pimp the halls with jingling sleigh bells, fluffy fake holly, and extra bright bulbs, while letting your peeps know that you're all about that Christmas life.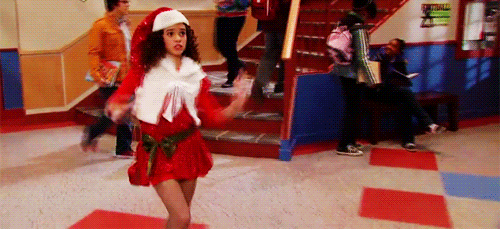 So as you don your gay apparel and head to your favorite retailer for your Christmas needs, just know that you don't have to purchase a tree to look like a holiday boss. These DIY Christmas tree ideas can take your decorating game from zero to hero, and it probably won't cost you that much cash.
Whether you live in a tiny apartment, a dorm room, or in 50 Cent's mansion (because you never know with that guy), you can use your creativity to make a tree so dope that the neighbors will suck their teeth and roll their eyes at your fa-la-la-la flair.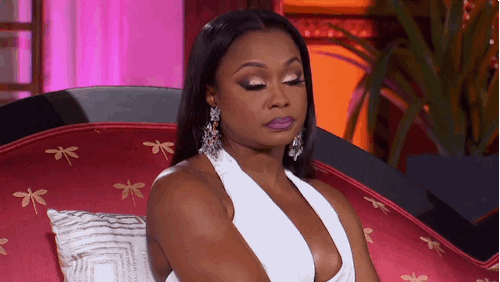 Tell them don't be mad. Snatch out their glue guns, their holly jolly spirit, and get into one of these 45 DIY Christmas tree ideas.
1. THE CARDBOARD TREE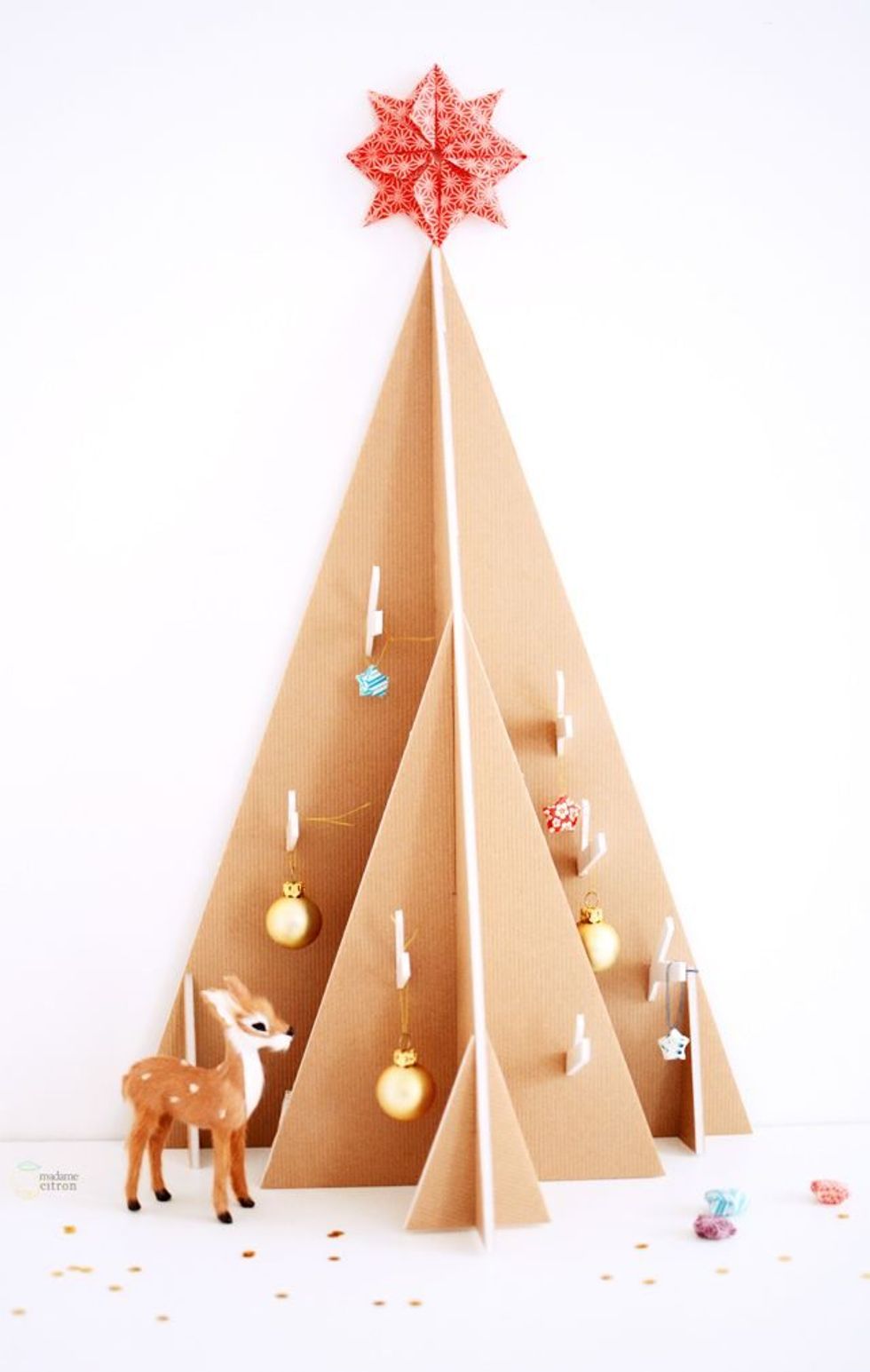 This cute little Christmas tree was done by Madame Citron, whose whole website is in French. Take a look at the tutorial here, and use this website to translate the webpage from French to English.
2. THE TRIANGLE TREE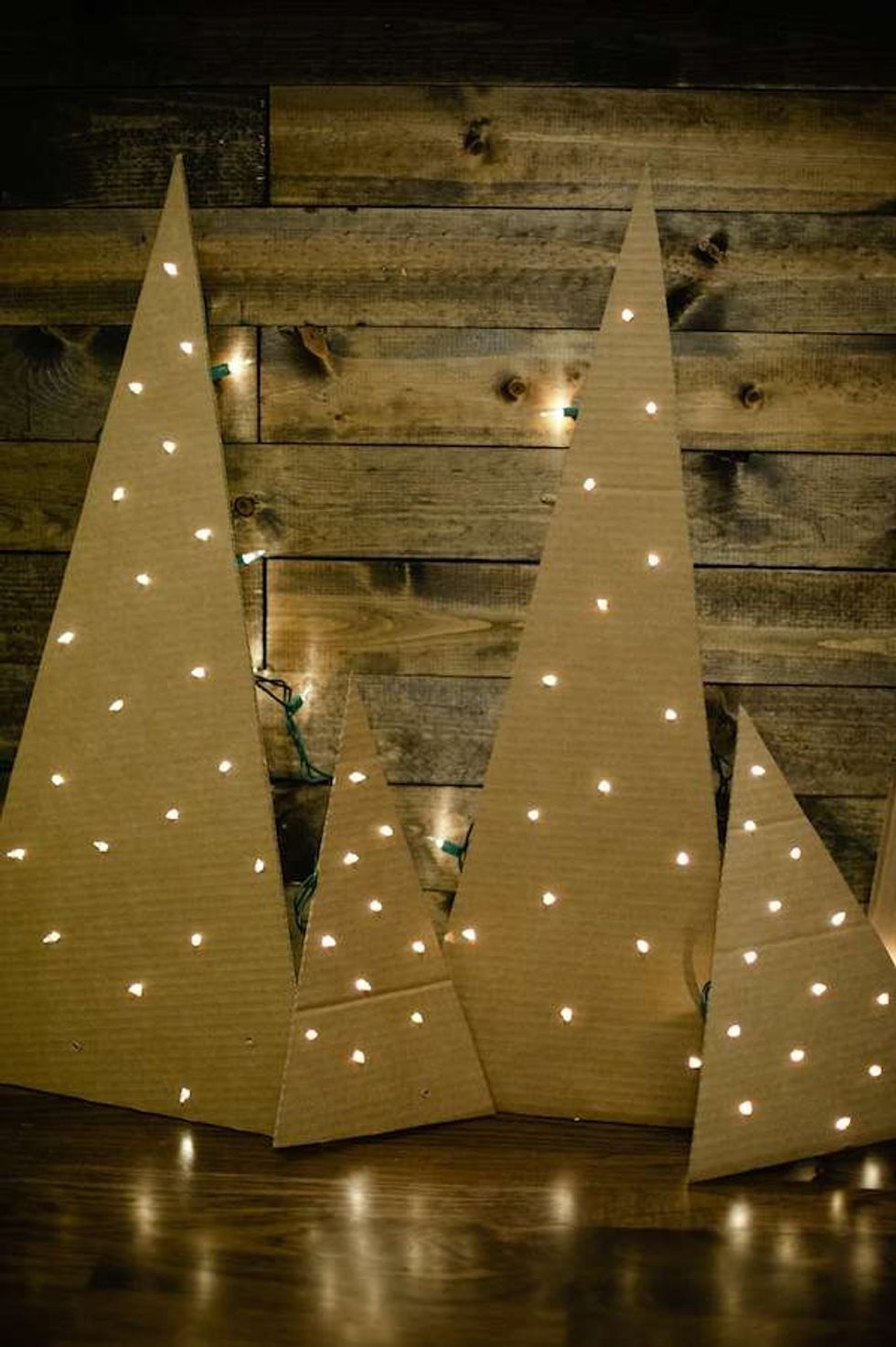 If 3D cardboard trees aren't your thing, you can cut a triangle, and pimp it out with some string lights from the Dollar Tree.
3. THE BOOK TREE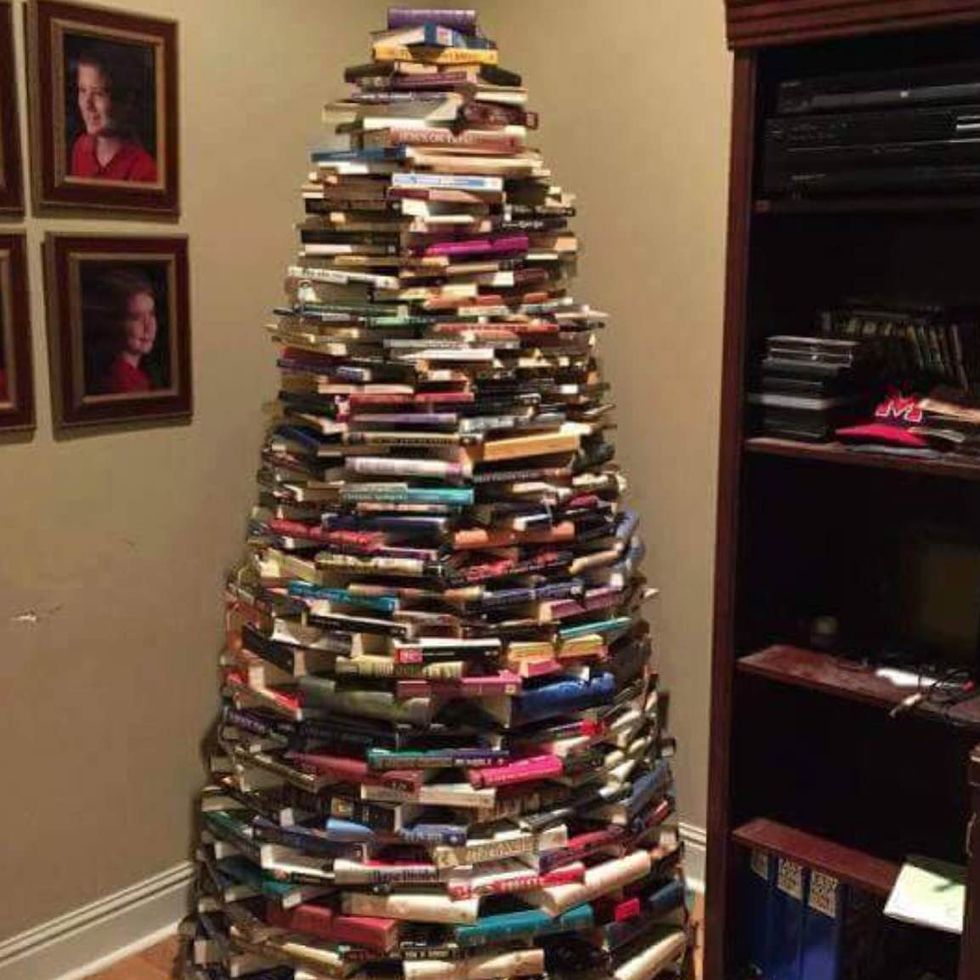 Take the books off of your shelf, and make a tree that Toni Morrison would be jealous of.
4. THE PVC TREE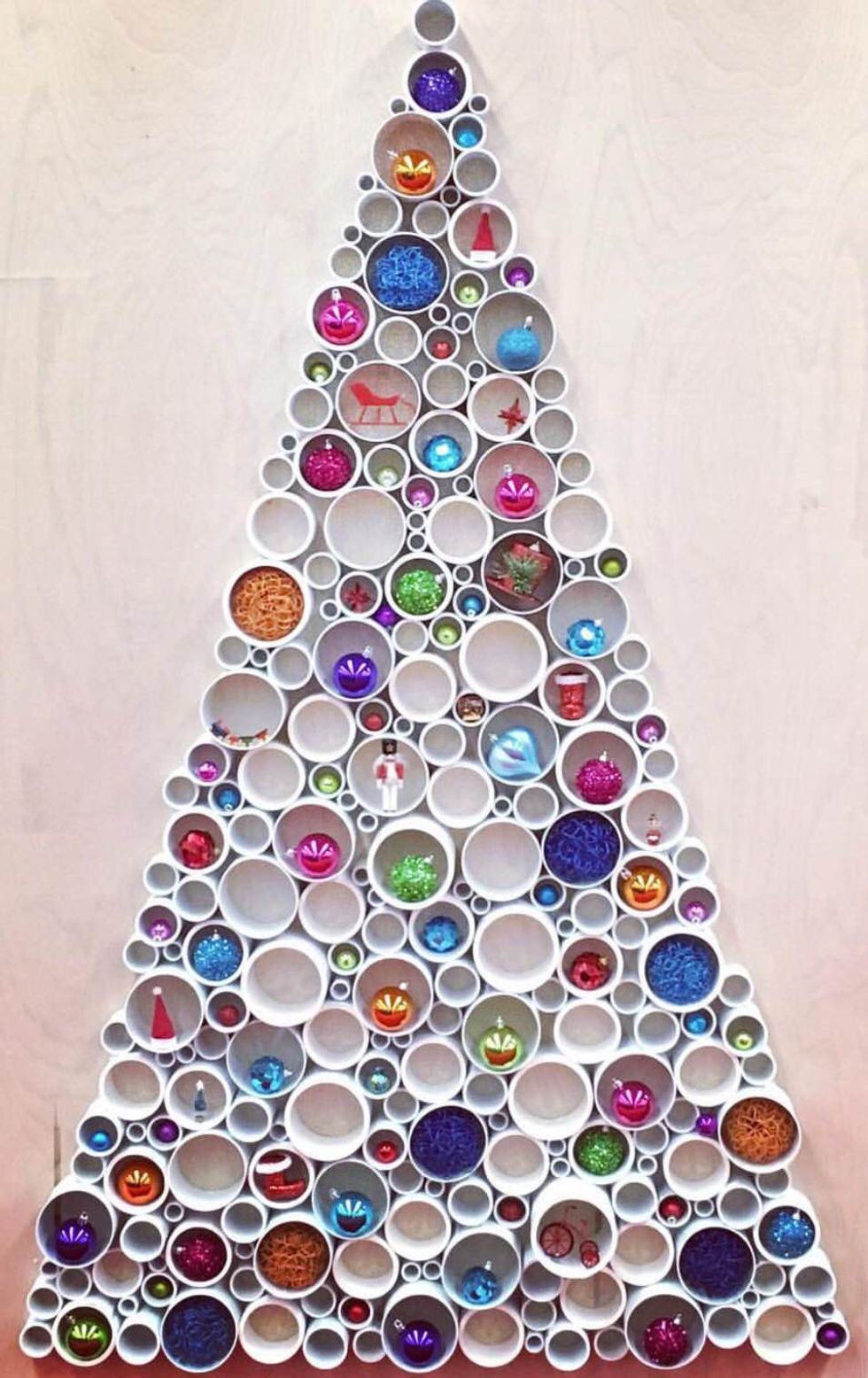 You can have a Home Depot associate slice up some PVC for you before you leave the store if you want to begin this decoration. Stick it on a plywood board, and decorate with bulbs. Click here to get the tutorial.
5. THE OFFICE TREE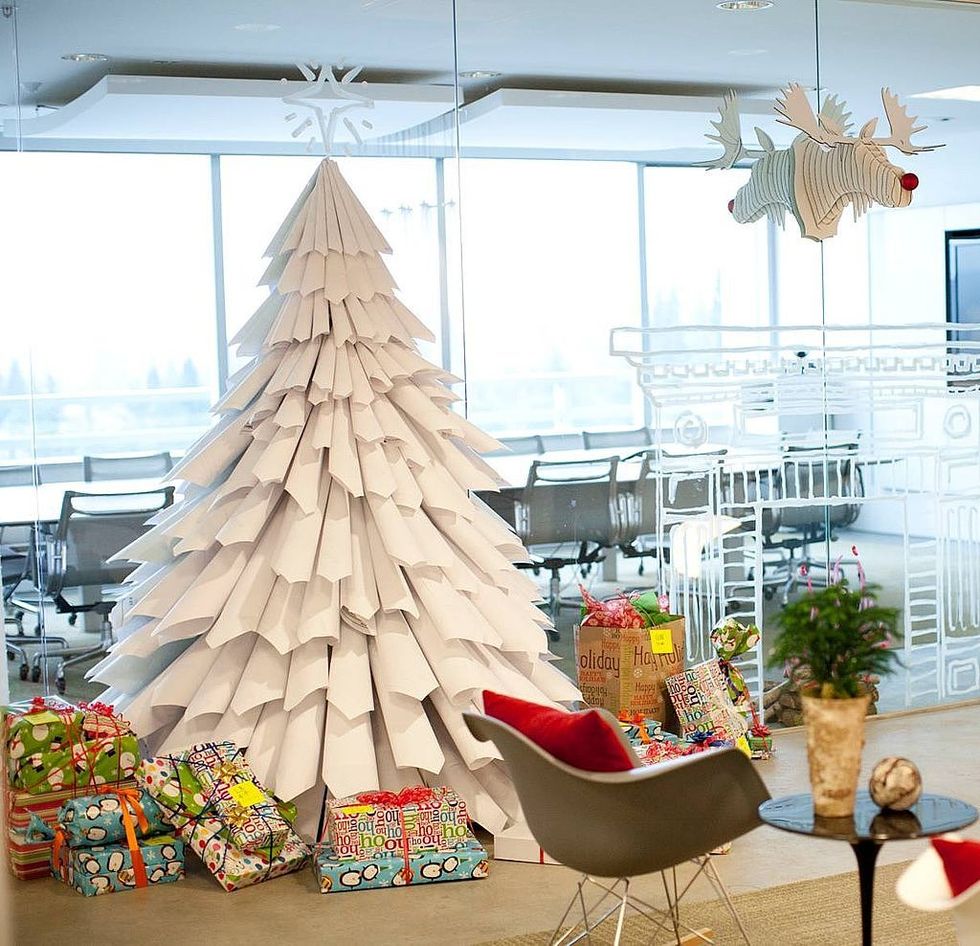 This is the perfect tree for holiday decor at the office. You can also make this tree out of those pages of paper that you took out of the printer, then threw in the recycle bin. Or you can use those newspapers and mailing advertisements that is cluttering your mailbox. Check out the one this woman did with newspaper.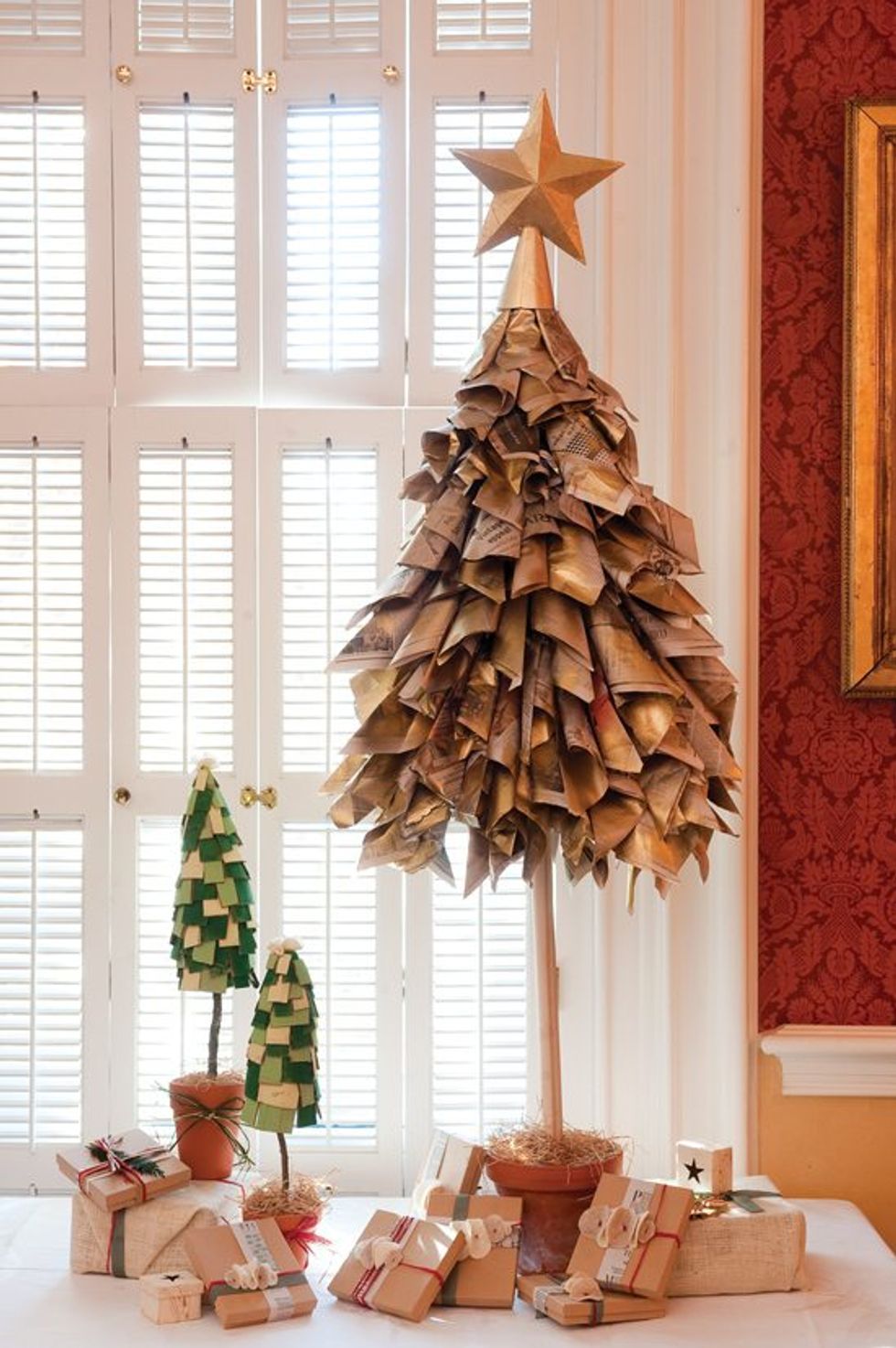 Lightly spray paint your newspapers gold for a chic finish. You can read the tutorial here.
6.  THE PINECONE TREE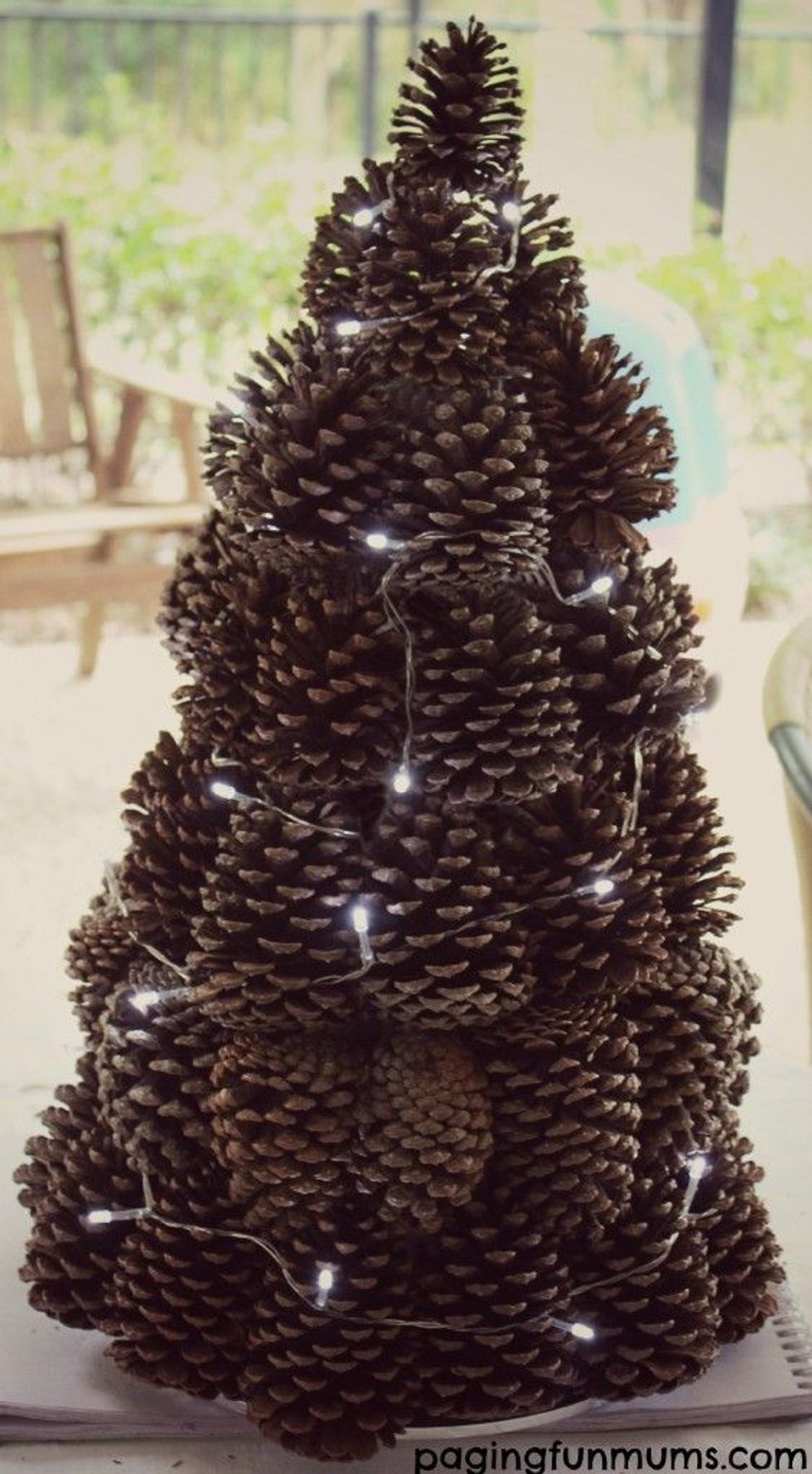 Pine cones and a few lights are all you need for this holiday work of art.
Pine cone trees are rather easy to make. According to Country Living, the only thing you need for this tree is a cone-shaped foam base, and wooden floral picks. Take a look at the full tutorial here to see who you can make this tree larger.
7. THE WINE CORK TREE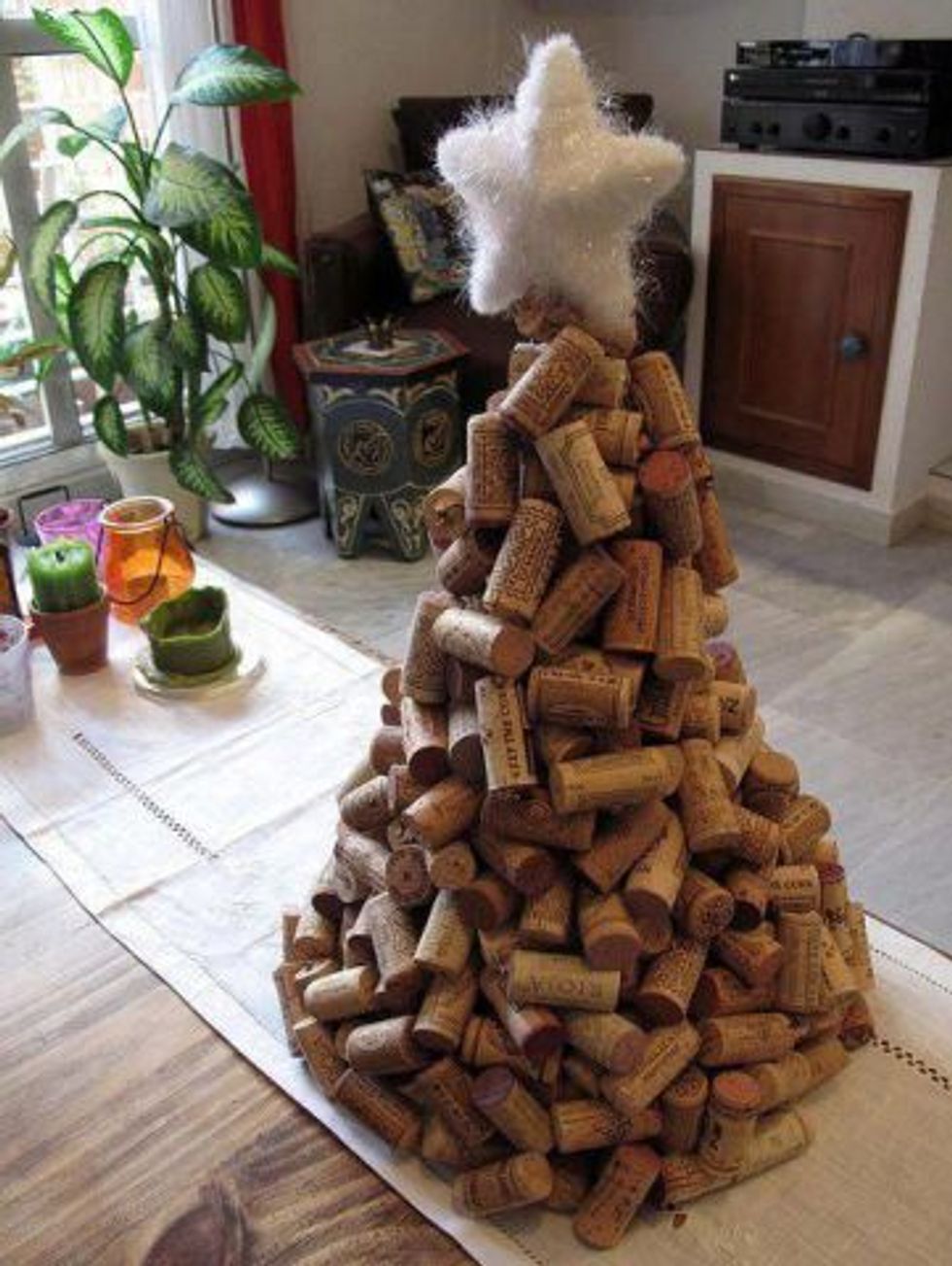 This wine cork tree is actually pretty easy to make. Take a look at a beginner version of this craft at this tutorial.
8. THE BEER BOTTLE TREE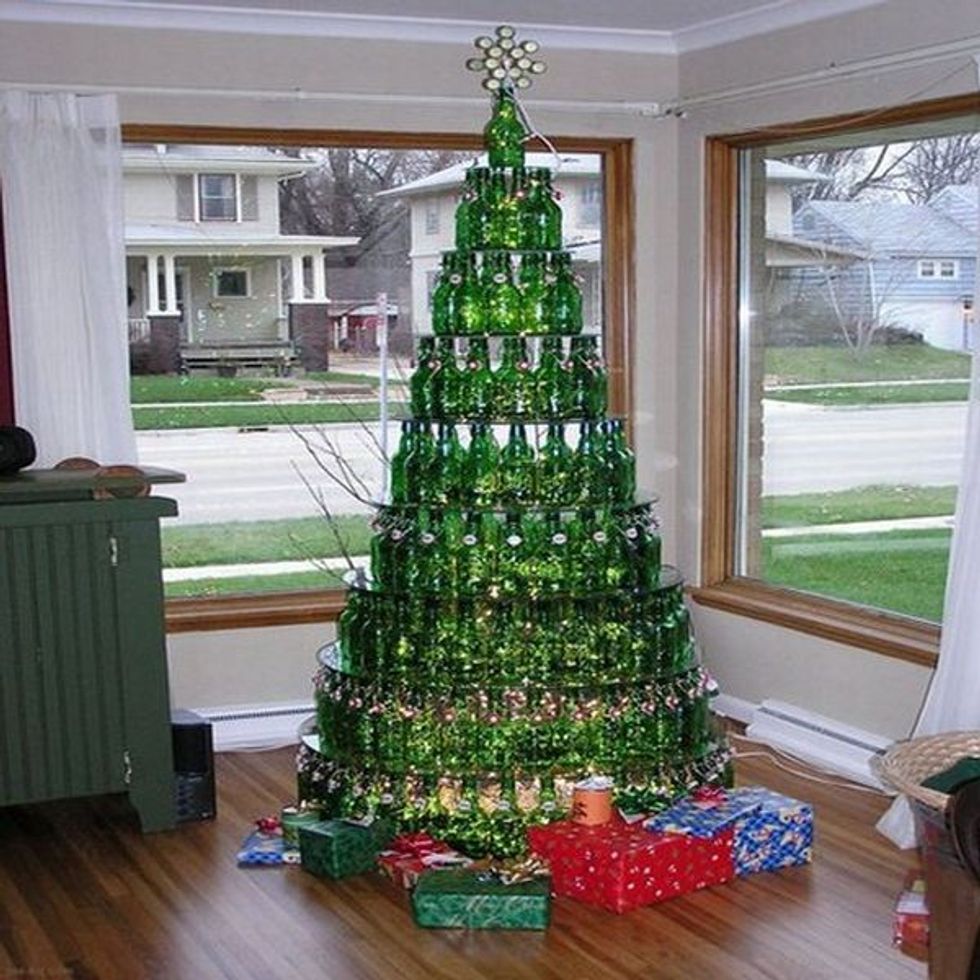 You can make this beer bottle tree, and then invite friends over to drink it with you. Now that's how you throw a holiday party!
Here is a tutorial for this kind of tree that will get you started. But if you really want to go all out, check out this one that has a light show.
9. THE STRING LIGHT TREE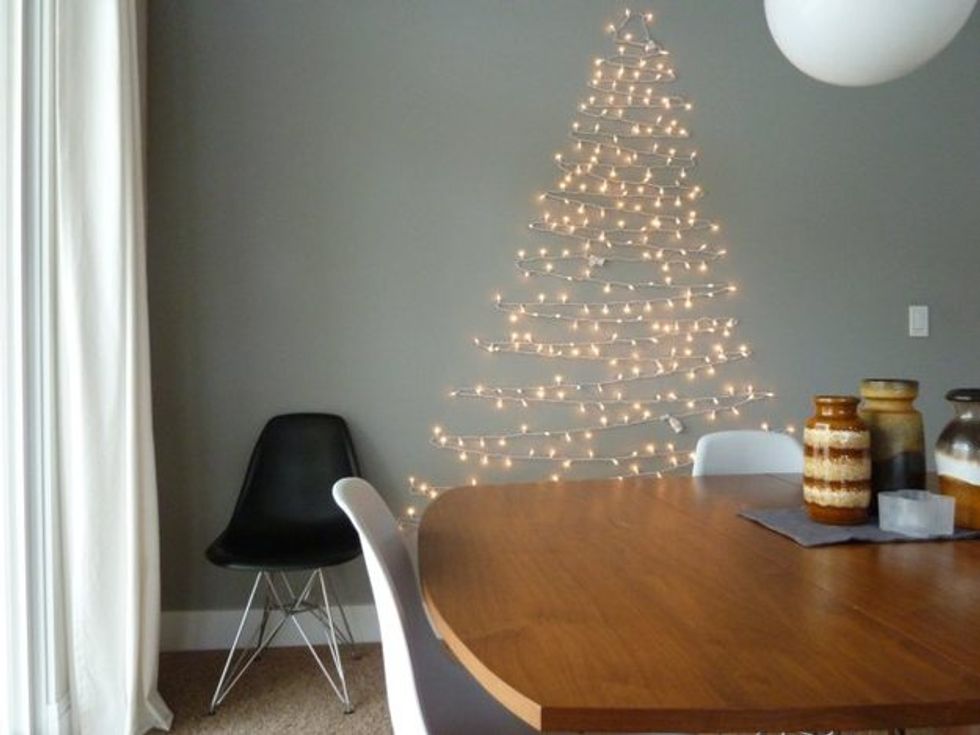 This quick. super easy tree only requires a few tools. Visit marthastewart.com to see how you can put this up with hooks and mini lights.
10. THE MONEY TREE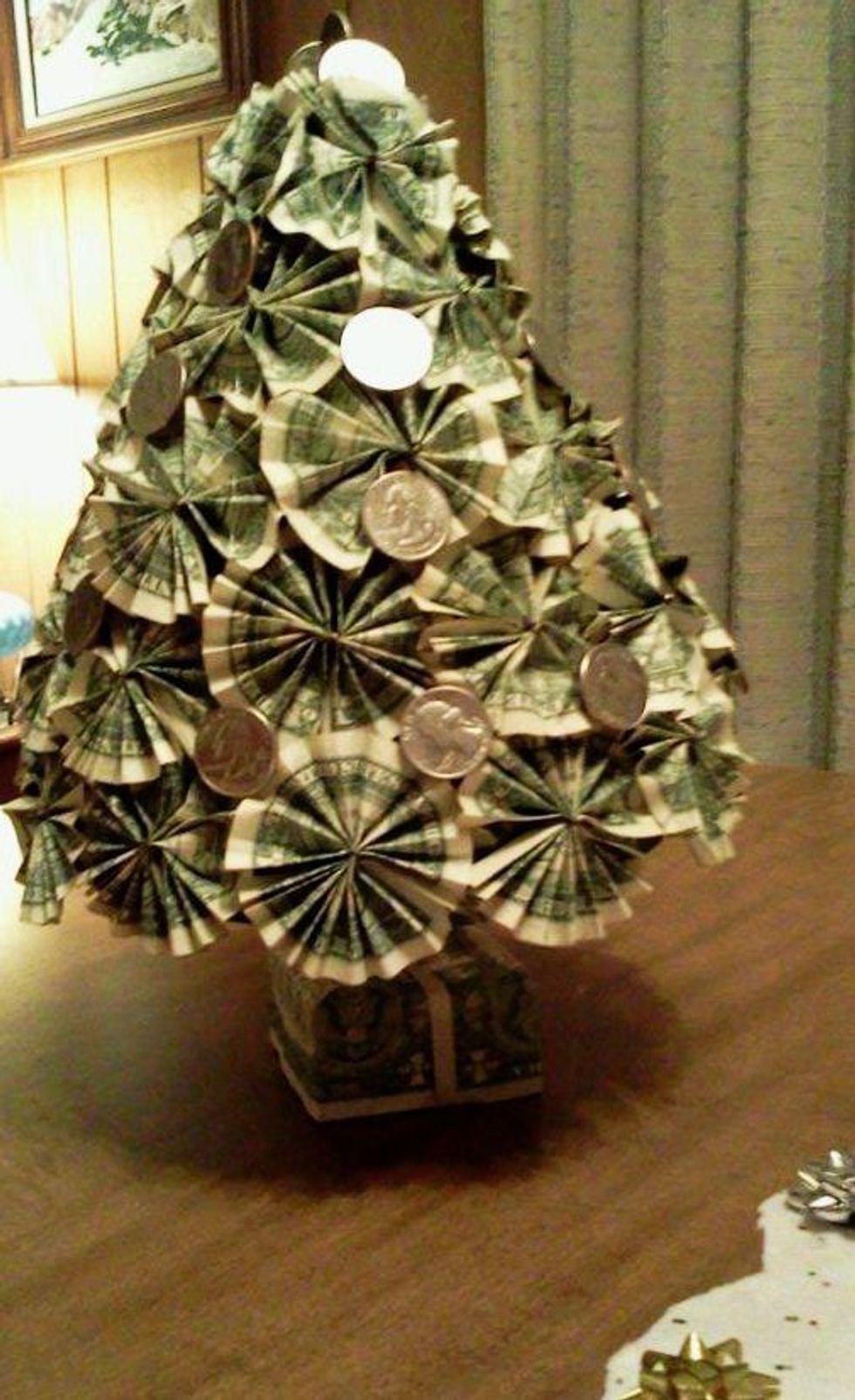 You can make this Christmas tree, and give it to mom or dad on Christmas morning. Just be careful who you let in your house before you give it to them. If you're feeling really crafty, this tutorial should get you started.
For a less complex version of a money tree, you can make a tree like you would find in this tutorial, and then make a cute little tree farm like this one below.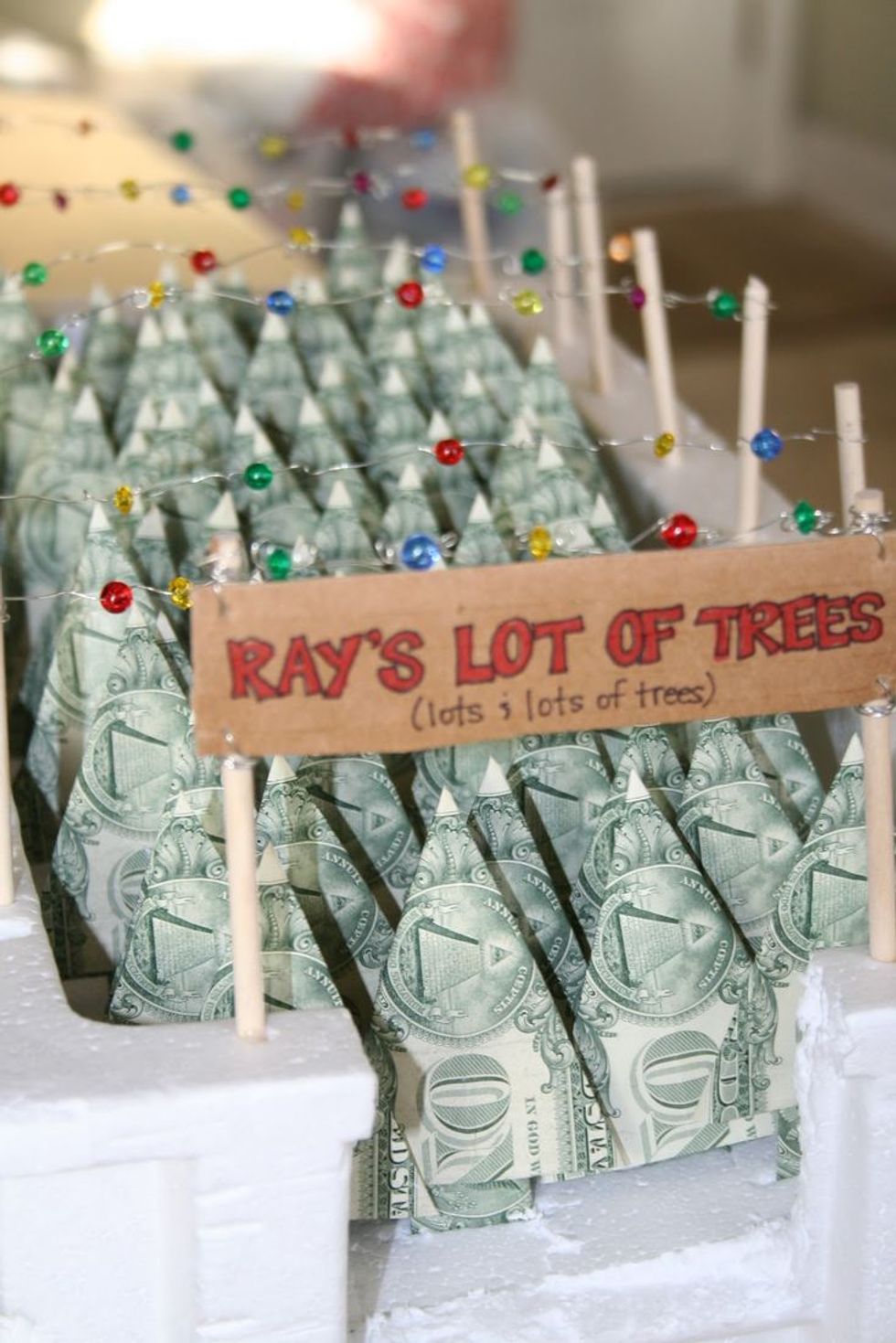 Or you can make a lot of money trees.
11. THE COTTON CHRISTMAS TREE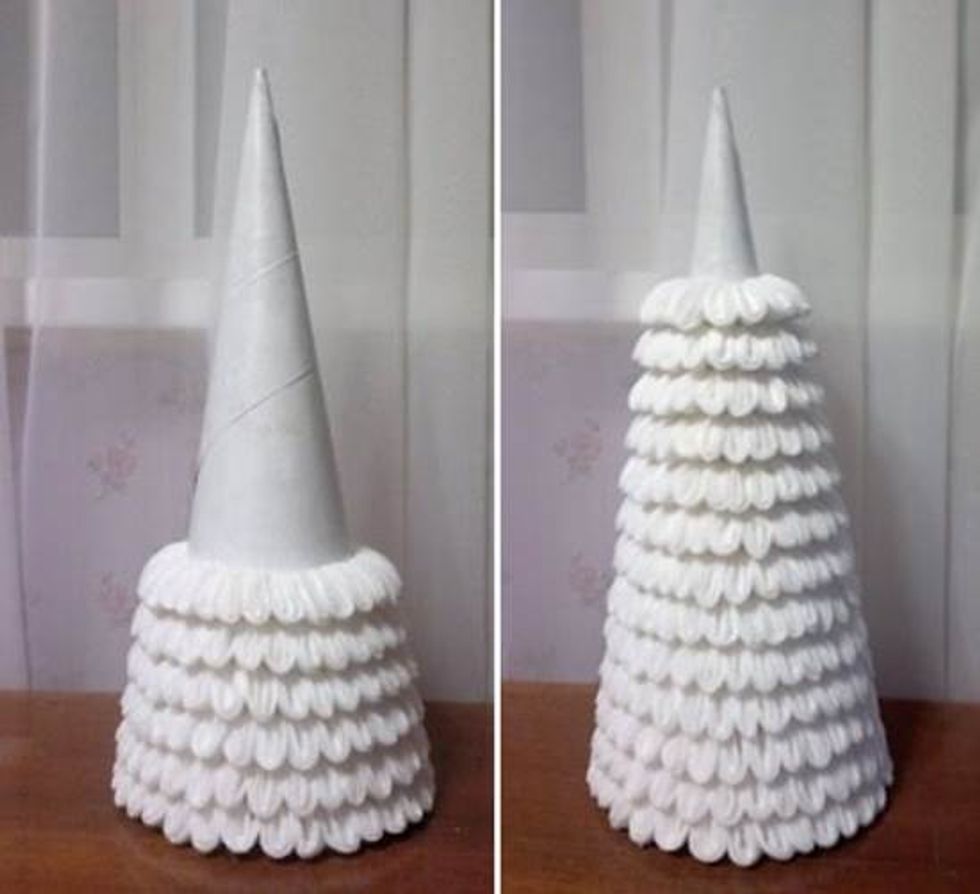 This is one is made of a cone and cotton pads, and it's one of the prettiest trees on the list, and it could be a fun project to do with the kids. Catch the tutorial here, and see how you can decorate it with beads.
12. THE PILLOW TREE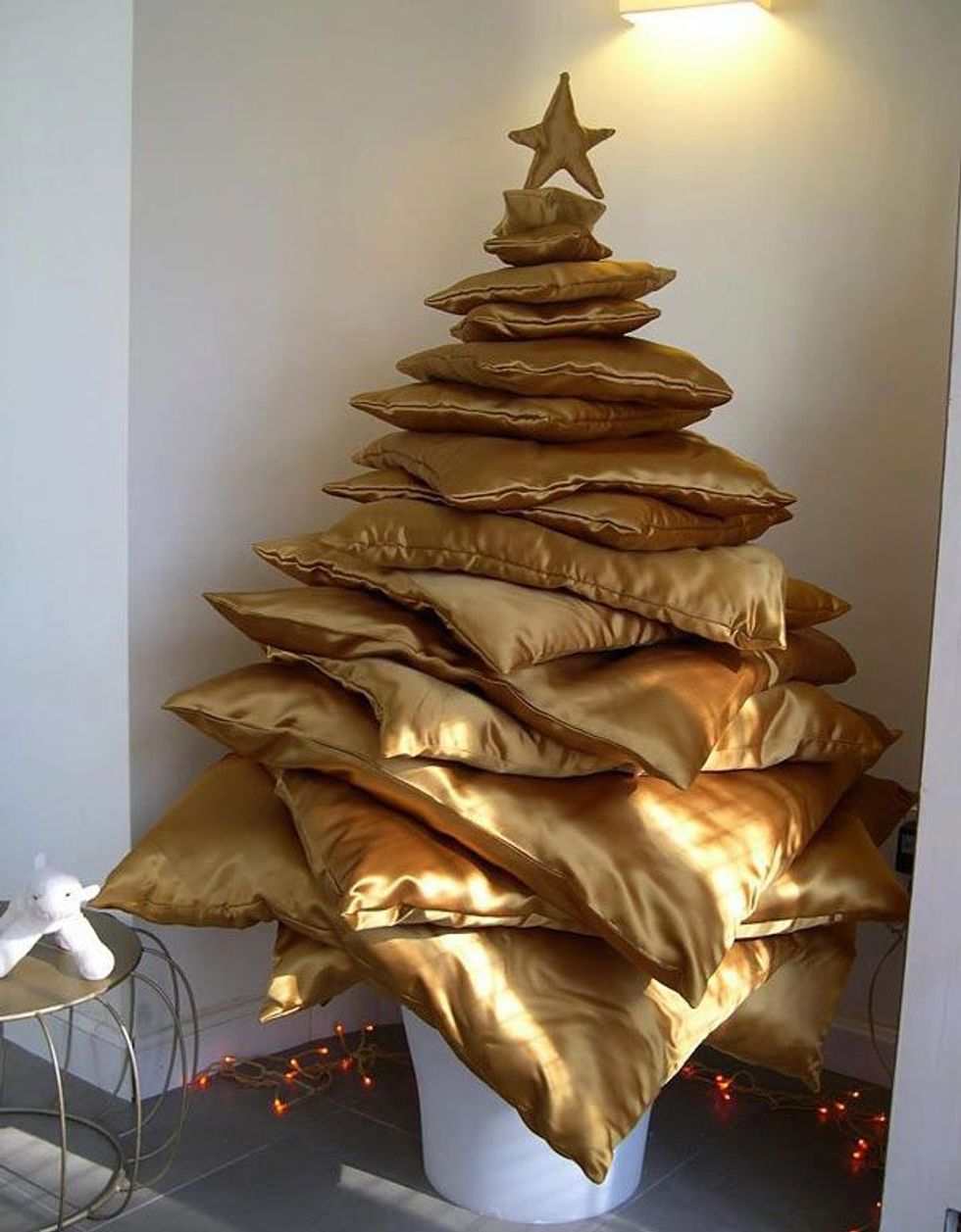 A few pillows and a star will make you look like a Fashion Institute star. Get a look at how to sew a basic pillow here.
13. THE TEE PEE TREE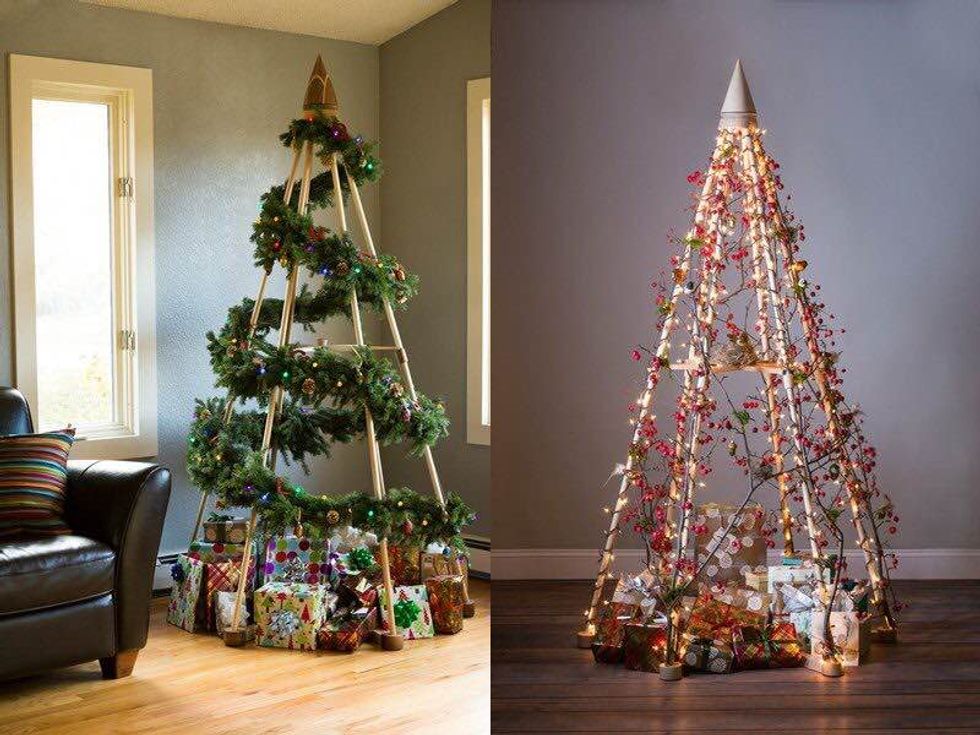 This simple tree takes no time to execute. Instead of wood, you can use this tutorial to make a tee pee tree with PVC pipes, and wrap it with garland and lights.
14. THE DESIGNER TOMATO STAND TREE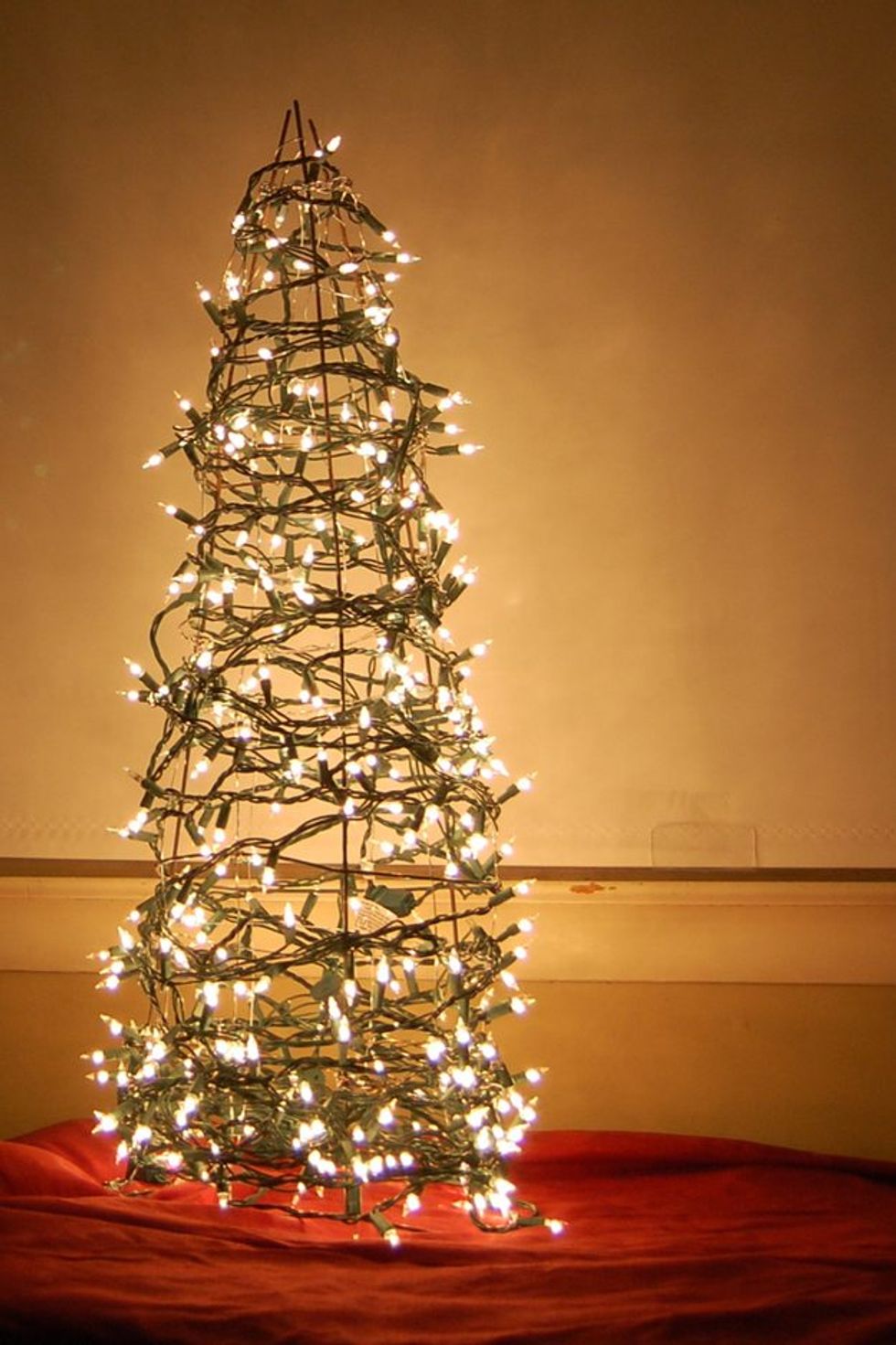 Grab a tomato plant cage and a bunch of lights for this cute creation. Use this tutorial to get you started.
This tomato cage tree tutorial can make you look like you have a real christmas tree in your living room.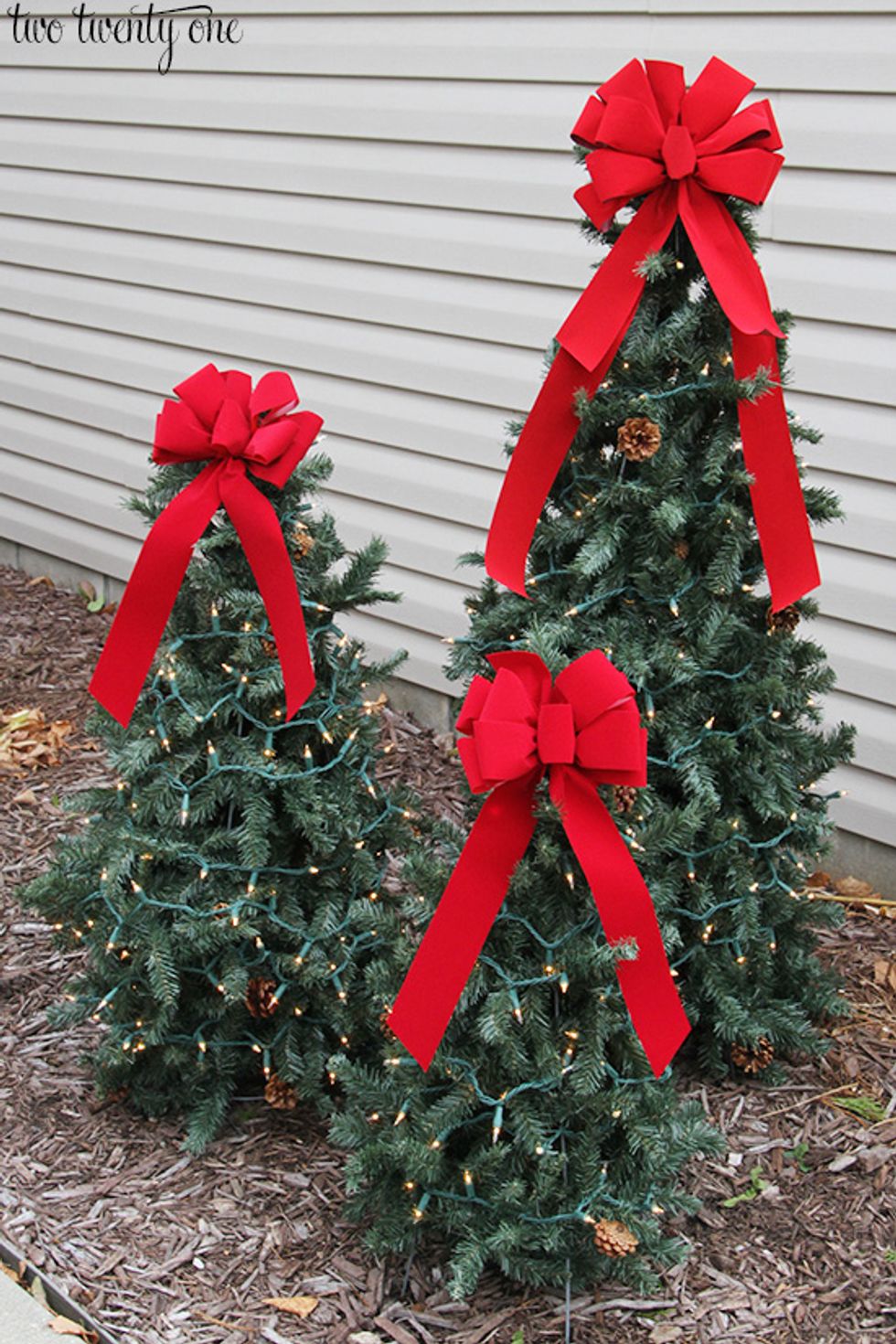 15. THE ORIGAMI TREE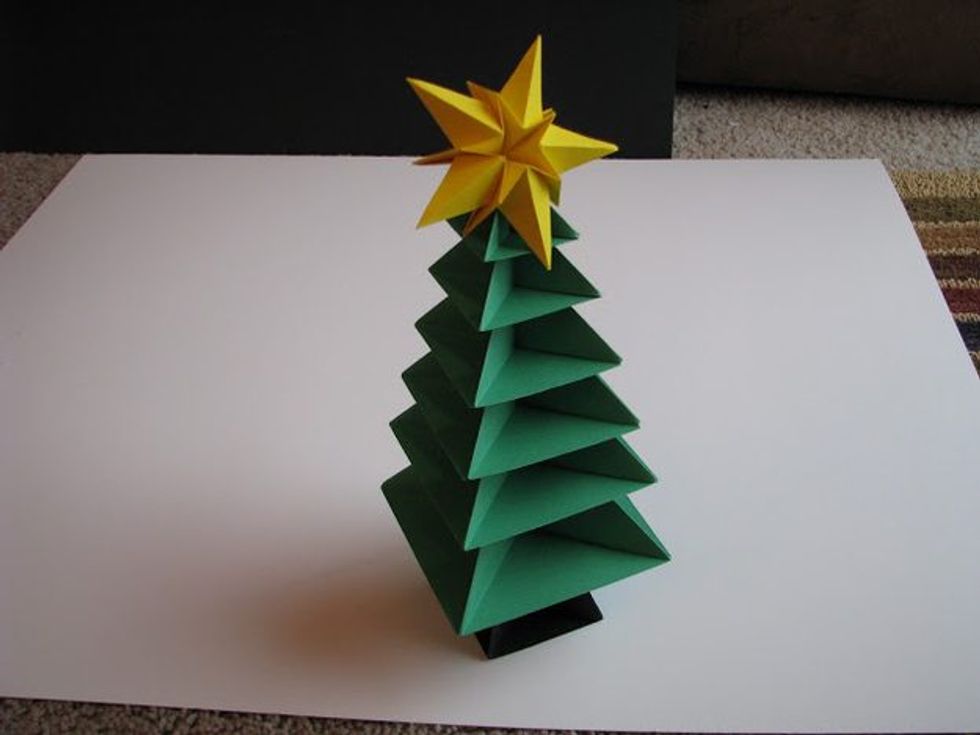 This origami paper tree may look complex, but it's actually not that hard to make. It just takes a lot of dedication to execute. Use this tutorial to get you started.
16. THE TIRE TREE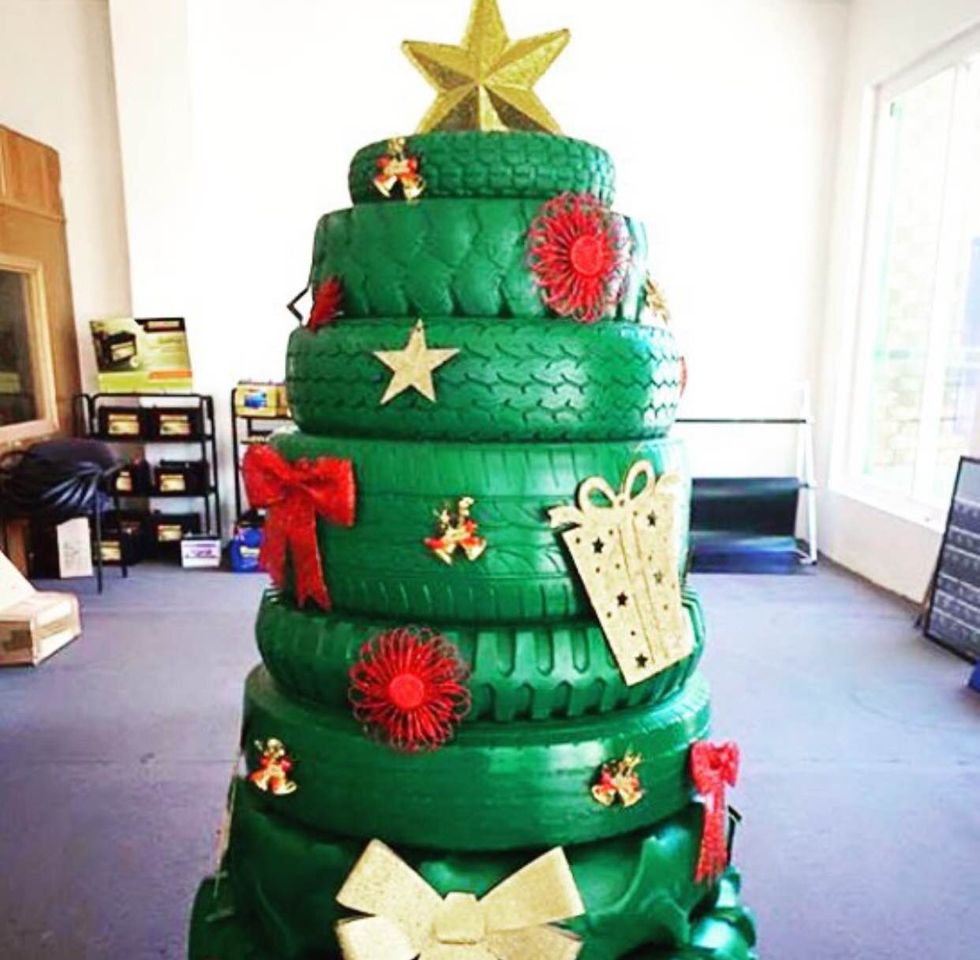 Just add several tires of all sizes, paint it green, and use some decorations to make this tree look good in any garage.
17. THE PICTURE WALL TREE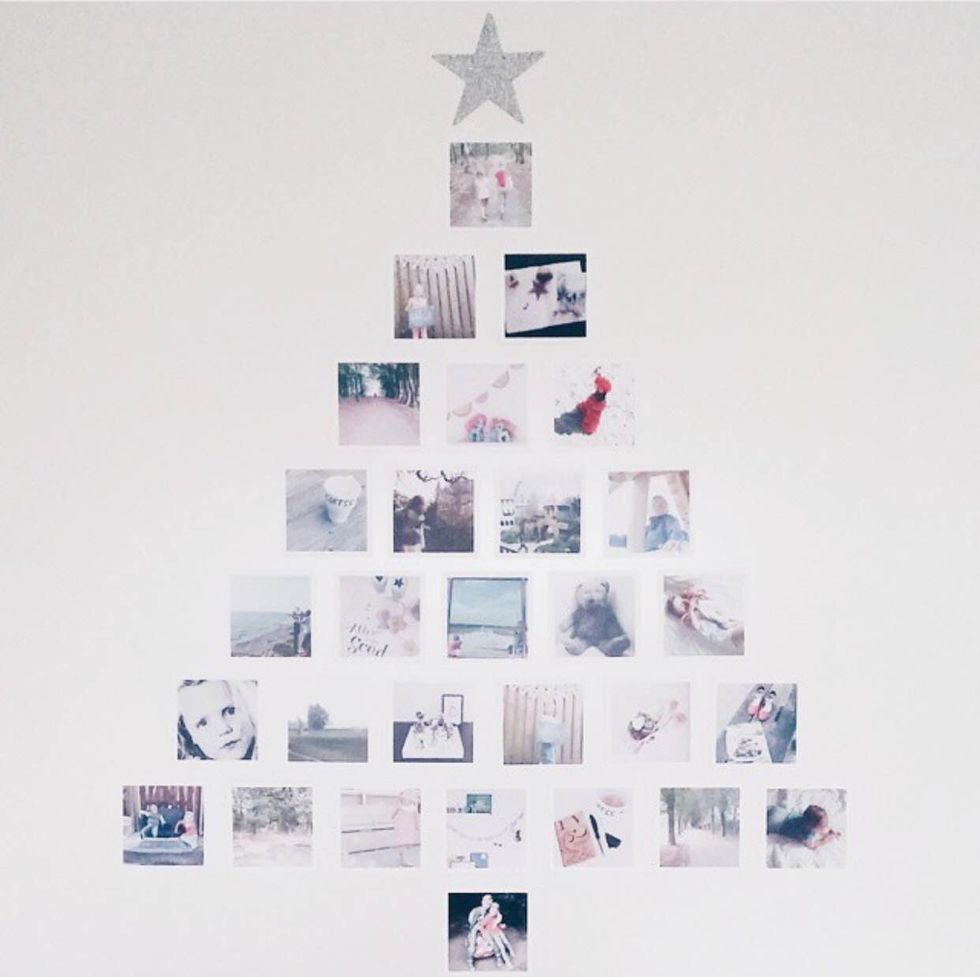 18. THE HANGING BULB TREE