Zaniah Boykin
New Jersey native creating a life that she loves while living in gratitude. Lifestyle and wellness creative, fur mom, full-time lover of laughter. She is out for revenge against the darkness by being the light ,taking her own advice, traveling the world, and spreading love one "yasss queen" at a time. Keep up with her via IG @Iamzaniah
For women that are well-endowed up top, it sometimes seems ludicrous to think of reducing what is perceived as a gift from God: a full bosom. However, I was genetically handpicked to be part of the big titty committee while in puberty, getting fit for my first big girl bra at a C-cup, and reaching an H-cup in adulthood.
Yes, you read that right, and that cup size is beyond a DDD and GG! So I can attest that it didn't make it less heavy just because I carried the load well. After many attempts to naturally reduce my breast size by exercising, eating healthy, and spending a lot of money on high-quality bras that lifted my breasts and minimized their massive appearance, I felt tired.
I was tired of wearing the same shirt as a person with a moderate breast size but being perceived as "sexually suggestive" because of my unintentional overflowing cleavage. I was tired of wearing two bras to enjoy a workout without bouncing all over the place while straining my shoulders. I was exhausted from putting in much work to lose weight and still appeared heavier than I was because of my breast size.
I can go on and on, but I am not a breast preacher, just merely a woman who understood that the growth and appearance of my breasts naturally was not something I could control. However, the appearance, size, and shape of my breasts were something that I could take steps to change with assistance.
My Breast Reduction Journey
Google was my worst enemy at first, with the image search giving my skeptical brain too many images of before and after results without much context and respect for the fact that the world of surgery is constantly moving forward. Someone's results and experiences from 2010 aren't necessarily reflective of surgeons' access to the techniques and technology of today. After a recommendation from my mom, I made an account on RealSelf, an excellent resource for people interested in getting unbiased information on cosmetic procedures.
This tool was most helpful because I could see unpaid and honest reviews and experiences from real people in real-time who shared the good, the bad, and the ugly of their breast reduction journey. Most importantly, the site gave me the contact information of doctors in my area with great reviews allowing me to book a real-life consultation and have the whole process explained to me by a medical professional.
This step was crucial because, as they say, "A goal without a plan is just a wish." So I printed out a "wish pic" of perky boobies and headed to the surgeon's office. The consultation was free and my surgeon was fantastic and informative.
What To Know About Getting a Breast Reduction
Breast reduction surgery can be a medically necessary surgery. Whether it is or not depends on factors like the pain experienced, the length of the breast tissue, and the height of the person interested. In my case, I was diagnosed with breast hypertrophy, which is just the overgrowth of breast tissue caused by many factors like hormones and genetics.
When measuring for a breast reduction, it's hard for a doctor to reduce you to a specific cup size. This is because they are more concerned about the weight and length of your breasts than a clothing measurement. It is essential to advocate for how you want your breasts to look in proportion to the rest of your body. "Wish pictures" help further illustrate your desired aesthetic. In my case, I loved having full breasts but did not like how they kept growing vertically. I desired for them to naturally look the way they would in a bra without me having to wear one.
Telling them this resulted in the surgeon removing around 2-3 pounds of breast tissue, decreasing the weight and volume of my breasts while keeping the roundness and fullness. Before the procedure, when I measured my breasts from my collarbone to my nipple, it was 14 inches. After surgery, there were 10 inches. That was a vast improvement aesthetically and also felt terrific physically.
​A breast reduction automatically includes a breast lift. The lifting portion was fun for me because the surgeon and I collaborated on determining factors such as the size of my areolas and the placement of my nipples. My nipples naturally being toward the very bottom of my breasts made it so that they weren't pleasurably sensitive and did not present well without my bra on. It turns out that lifting the nipple more towards the center of my breasts drastically improved their appearance and reinforced my overall satisfaction over the years with my decision to pursue surgery regardless of real-life factors like weight fluctuation.
Because of the lift, when I look in the mirror, my nipples sit high and say 'hello' back, giving them a perky appearance that I didn't have otherwise. My bras fit way better because now my breasts are more centered, and the straps do not have to lift up a lot of weight. Though cosmetic surgery is not a fairytale, there is something about a surgeon being able to mark up your breasts the day before surgery as if they are drawing breasts on you that you only dreamed about and then waking up from anesthesia to see those measurements are a reality. Yes, my boobies and I screamed, "I woke up like this?!"
If deemed medically necessary, the surgery can be covered by your insurance. This part is a money saver. In this rare case, you'll see the intersection between a cosmetic and medically necessary procedure. Some insurance plans require you to see your primary care physician or OBGYN for a referral to approve the surgery. Others allow the surgeon to examine your breast, diagnose the issue, and send in the information needed to support the procedure.
It's best that you call your insurance company and ask about breast reduction coverage so that they can inform you of their requirements for approval, along with how much you will have to pay out of pocket if anything
My Breast Reduction Recovery & Final Thoughts
My only regret about this procedure is that I didn't do it sooner. After surgery, real life hit me. I had to make sure I was prepared for permanent (but minimal) scarring, and post-surgery healing complications, and most of all, I had to keep realistic expectations. I quickly grew accustomed to my breasts' perky silicone implant-like appearance in the first months after surgery. Still, the breast tissues settle and position themselves more naturally after months and years.
My breasts naturally and subtly grow when I gain weight; they naturally decrease in size when I lose weight. The benefit is that they are smaller and in a better position than they would have been without surgery. In many ways, this decision allowed me to live my teenaged-dream by enjoying T-shirts without bras and without looking "disheveled" when lounging. I get to appreciate how my ta-tas look in pajamas, lingerie, and other clothes without feeling overly exposed, self-conscious, and having to adjust my shirt a dozen times.
My decision was one of self-love and self-care. If you are considering this life-changing operation, book your consultation to see how the surgery could positively impact your life too!
Let's make things inbox official! Sign up for the xoNecole newsletter for daily love, wellness, career, and exclusive content delivered straight to your inbox.
Featured image by jacoblund/Getty Images
There's something about Summer Walker that has many of us with one hand over our eyes while watching her like a car wreck and in the next moment saying, "Same, sis." If it's not her beauty and talent, then it's her turbulent relationship with beau and the future father of her unborn child, London On Da Track. Summer, who recently confirmed her pregnancy with the successful music producer, is one of the hottest R&B artists out at the moment, and from the outside looking in, it should be a musical match made in heaven. However, as the two are both seemingly fighting their own demons, the off-and-on relationship has been everything but.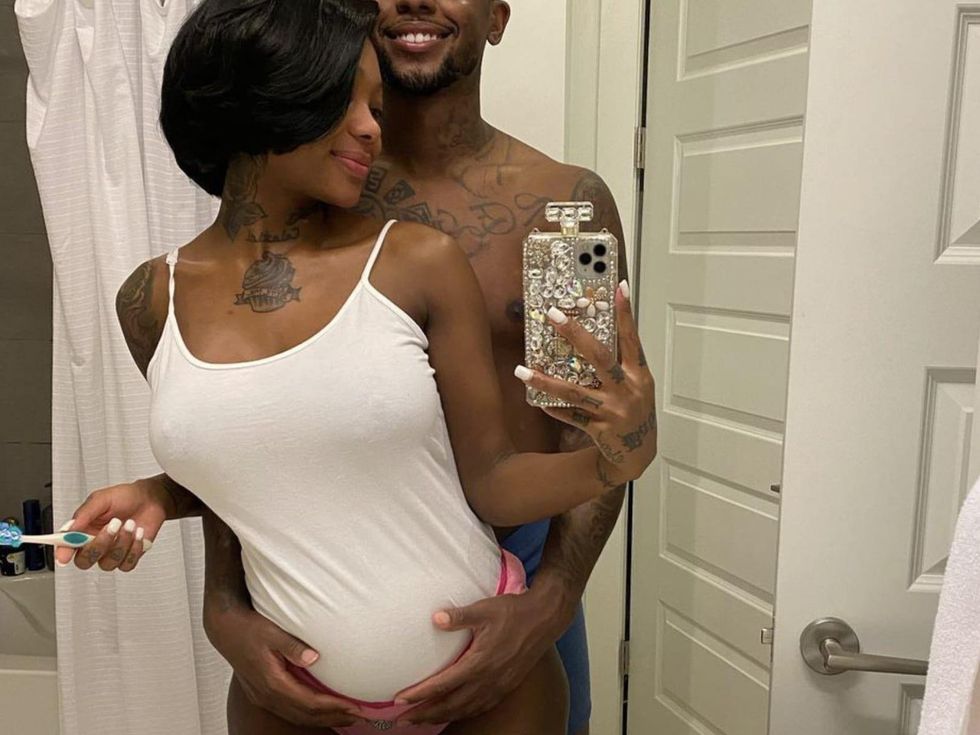 Summer Walker/Instagram
Summer and London's relationship is one that requires us to sit back and think about our standards and values as we watch their romantic lives unfold online. Among others, questions come up like, "How many times have I let a partner get away with treating me in a way that was less than I deserved?" or "How many times did I think if I just loved someone a little harder, I could change them?" Well, I can tell you at Summer's age (she's 24), my love life was a hot ass mess so I'm not here to shade her nor anyone else figuring out love. However, I am reminded of a lesson I learned and relearned while navigating love and relationships: you can't change a man, he has to want to change himself. The moment I find myself trying to change a man is the moment I need to direct energy back to myself.
Although she might have seen the signs that London could potentially be just as absent with their child as he is with his others, Summer would often defend him. Recently, the "Girls Need Love" songstress expressed her truth in the situation via a variety of posts on her Instagram stories:
"I tried to get him to spend time with his other kids as much as I could. He ain't want to because he's selfish. I tried to get his baby mama's to let him see the kids, they didn't want to cause they was bitter and hated me for no reason. I tried to get everybody to just get the f-ck along like one big happy family and instead, everyone just want's to sh-t on me and now I just have the sh-t end of the stick...
She continued:
"Black men gotta start doing better when it comes to being a father. My grandfather lame, my father lame, and dis n*gga lame. I guess the cycle will just continue. I guess n*ggas still dealing with the shackles of mental slavery or some sh-t, back when white men ripped you from your families and beat you to death if you tried to protect them. It goes deep. Sh-t's really sad.
"But that's how it goes when everybody spiritually and mentally undeveloped. Idk wtf I was thinking.
"But at least I can afford to take care of my child."
Summer Walker think she exposing London, but she really exposing herself and that she was cool sleeping with a man who was deadbeat to 3 separate kids until her child was one of the ones being neglected. SMH

— Qᴜᴇᴇɴ ᴏғ Aᴍᴇʀɪᴄᴀ (@KorySKirk) November 28, 2020
If you are thinking, "What in the Future is going on here?", you aren't alone, sis is probably asking herself the same question. Unfortunately, when it comes to relationships, especially romantic ones, the way that you allow a person to treat you is a direct reflection of how you feel about yourself. It is easy to observe that if Summer with all that she's accomplished, all of her potential, feels most valuable when she is out here hustling for her worth in her romantic relationship, she has a lot of work to do.
Regardless i hate manipulative men who are all around trash and narcissistic (for no reason). Spreading your seed shouldn't be a stamp of approval to your ego you turkey baster. Ground yourself... get a therapist maybe? Then your kids won't grow up resenting you

— astro girl (@therealkimj) November 28, 2020
If not for herself, then for her child that will be affected the most looking into the brokenness of their mother trying to find their reflection. This appears to be a very deep-rooted issue with self-value mixed with the terror of venturing out completely on her own. The pivot to a therapist's couch isn't an impossible one to make, just a little harder with a baby in her belly and her Bob-the-Builder tool belt on.

I don't know who needs to hear this, but you can't change that man, sis. You can only change yourself.
All of this is unfortunate. But she'll get it together. She has no choice now

— sagitterrrrrrroist (@Jahniquexo) November 28, 2020
Summer is making the best first step: admitting that there is a problem. She is with a man who has his fair share of issues in fatherhood and relationships. She did forge full speed ahead into a lifelong commitment with a man while ignoring all the red flags and writing on the wall. She did think that if she just loved someone outside of herself just a little bit harder she could change them. She's just like us, or like me for what it's worth, and she has the power to change her life if she so chooses.

It's never too late to level up sis and attract a love that you truly deserve.
Are you a member of our insiders squad? Join us in the xoTribe Members Community today!
Featured image by Instagram/Summer Walker
Ari Lennox's part in the Dreamville song "Self Love" are ones I find myself belting in the car, trigger fingers up at a red light while onlookers question if I've lost my mind: "Tied up in the moment/ I'm living without a purpose/ Wearing it on the surface, love/ Making it look good/ Meanwhile, it's been hurting, oh."
Phew! Our girl is on Twitter giving us more than a word about how important it is to take a step back and recharge when it comes to using your natural talents. Ari took Erykah Badu's advice about singing from her p*ssy and gave us fans enough content to call her one of our favorite new Grammy-nominated artists. However, Ari is evolving to a point where writing about love and sex a majority of the time no longer fulfills her. She calls it writer's block, but from where I'm standing, it looks a lot like growing pains and fatigue. She shared on her personal Twitter account:
"I've always created music about guys. Not really fond of that anymore. I don't really know what else to write about...I can't force something that means the world to me."
I can't force something that means the world to me

— Ari Lennox (@AriLennox) November 28, 2020
Well, the most crucial factor about creativity that many experienced artists will attest to is that: When you do not feel like creating is when you really need to create the most. Not for the consumption of others, but just to keep your creativity flowing the way you would clean out a water pipe. Water that sits for too long stinks and the same concept applies to creative energy, especially writing that serves as a form of catharsis.

Other artists like Rihanna, Beyonce, Eve, and countless others are being transparent enough to let us in on their secret of slowing down, redirecting their creative energy into something that they enjoy and are able to profit from, and then returning back to the demands of the music industry on their terms.
I'm very happy. I just don't got nothing say in song

— Ari Lennox (@AriLennox) November 28, 2020
It takes some big d*ck/powerful p*ssy energy to look bags of money in the face and choose your integrity and peace of mind instead. Fellow artistic OG Missy Elliott weighed in with her own experience and affirmation:

"As a writer myself many may not understand what it takes writing a song... I always say your mind is like a computer it [has] to refresh, if not it will crash. So you trust when you are ready so you can continue to give Quality over Quantity."
Missy is a veteran in playing peek-a-boo with us fans and releasing music but it's hard to complain because when she resurfaces, she does not come to play. Excellence no matter how slow of a start, or how new her sound is has become an expectation, and that is a beautiful standard to hold oneself to.
So long story short I don't see me releasing an album for like years

— Ari Lennox (@AriLennox) November 28, 2020
So without further ado, a huge congratulations to Ari and any other woman who is able to identify parts of their lives that may look pretty good from the outside looking in but they ultimately decide to honor their own feelings and retreat to recalibrate. A break is often necessary and is not to be reserved only for those on the verge of a breakdown.

A break is often needed before a major breakthrough.
Are you a member of our insiders squad? Join us in the xoTribe Members Community today!
Featured image by Giphy

Since her debut to the public eye as Prince Harry's love interest, as his wife and now-mother to his first child, it has been very clear that there is not much that will get in the way of Meghan Markle speaking her truth and leaving an impact on this world. The Duchess of Sussex revealed that in July of 2020 she suffered a miscarriage that rocked her world, not only because of the devastation but because her body forewarned her that something wasn't quite right. She shared in a personal essay posted to The New York Timesabout her experience while tending to her son:
"After changing his diaper, I felt a sharp cramp. I dropped to the floor with him in my arms, humming a lullaby to keep us both calm, the cheerful tune a stark contrast to my sense that something was not right."
She and her husband found out that they lost their baby later on that day, and though they were grateful that she was still healthy physically, the emotional turmoil that ensued was very overwhelming. In a moment's time, she was forced to accept the death of a life that grew inside of her for months, and she had to step into the consciousness of a wife who was present to process the grief with her equally devastated husband.
As the parents of two children, one that just passed away and the one at home, their lives changed forever in a matter of hours. Sprinkle the fame on top of all of that and it is a recipe to make anyone go crazy. During this time she was able to discover that though she could not voice her exact feelings, just being asked how she felt was way more valuable than words can describe. She shared:
"'Are you OK?' a journalist asked me. I answered him honestly, not knowing that what I said would resonate with so many — new moms and older ones, and anyone who had, in their own way, been silently suffering. My off-the-cuff reply seemed to give people permission to speak their truth. But it wasn't responding honestly that helped me most, it was the question itself.'Thank you for asking,' I said. 'Not many people have asked if I'm OK.'"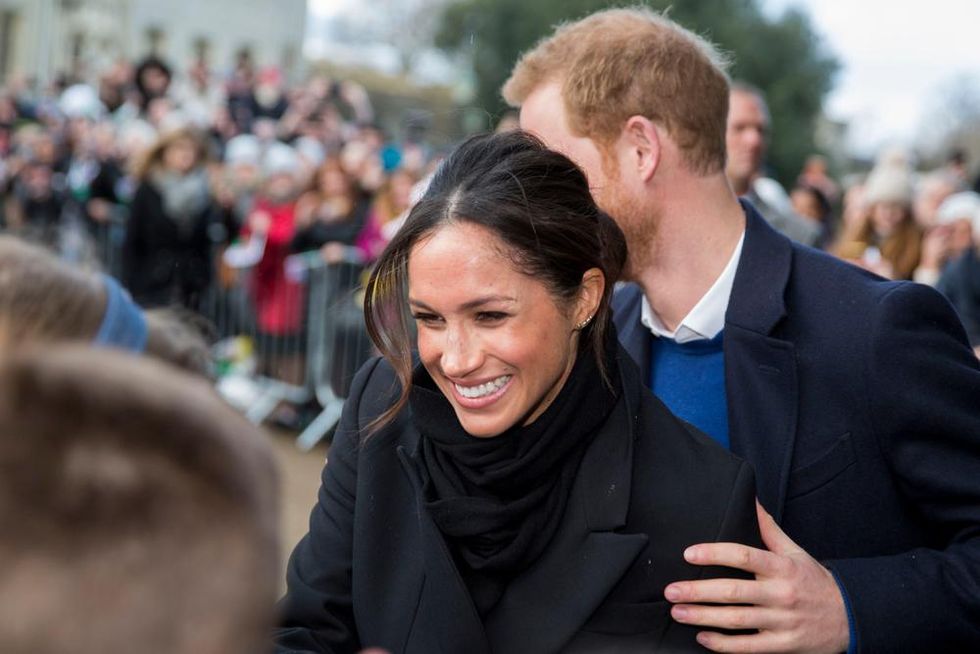 ComposedPix / Shutterstock.com
Not too long ago Entertainment Times reported that Meghan and her husband may have been attempting to increase their chances of having twins using the IVF process that, by the accounts of other women like Michelle Obama, Gabrielle Union, and many others prove that it can be grueling on both a woman's body, emotional wellness, and relationship.
Thanks to the transparency of other women, the twists, turns, wins, and losses that may come with the journey to motherhood are coming to the light instead of festering in the darkness. Meghan is using her voice and platform to amplify the experiences of the people who are affected when we use the verbiage of statistics, lowkey wishing that we will never become one. The truth is, everyone is fairly susceptible to miscarriage which usually occurs within the first 12 weeks of pregnancy and some people miscarry before even finding out they're expecting.
Meghan and Harry, we sure do hope you are getting better each day. To anyone who is suffering from pregnancy/infant loss, we hope that you find some peace too.
Are you a member of our insiders squad? Join us in the xoTribe Members Community today!
Featured image by lev radin / Shutterstock.com

Nowadays, being transparent is the wave as more and more celebrities are owning their mental health issues and bringing struggles to the forefront in a public way. Michelle Williams isn't new to the mental health conversation and has struggled with depression most of her life, dating back to her teenage years. In the past, the artist has been candid about her mental health journey, including her experience with suicidal thoughts and depression while with Destiny's Child in 2017. Michelle is taking the step of speaking her truth a step further through the forthcoming release of her memoir, Checking in: How Getting Real about Depression Saved My Life---And Can Save Yours.
The battle with depression is real. And checking in with yourself can be a catalyst to self-healing you didn't know you needed.

For Michelle, depression reared its ugly head during a time where a lot of her prayers were being answered. One of which was a new engagement following a whirlwind romance with her beau Chad Johnson. She was also experiencing some wins professionally, including a gig headlining a Broadway show, as well as starring in a reality show alongside her newfound love. Despite the obvious highs, she eventually checked into a treatment facility in the summer of 2018 after announcing her decision to seek help to the world. In an interview with PEOPLE, she revealed:
"I thought I was over depression. I thought, I'm good. I've got love, I'm working out. But I was so angry. The rage built up in me. I did not attempt suicide, but I was questioning [life]."
Despite seeking treatment, her struggle with depressive episodes throughout 2018 would ultimately cause her to step away from everything, and by December, she left her job, she broke off her engagement, and she left her show. She recounted the experience in a recent exclusive with ESSENCE:
"In December it was a whole 'nother story, sis. I was weak, very depressed and thinking it was the end of my life. If someone had asked me where I would be today, I didn't think I would be alive, because I was so broken. It felt as though I had failed publicly and privately too, and that was just not like me. And I was like, God, there's got to be more."

Her decision to step away wasn't easy, but it was necessary. In an effort to keep going, Michelle had taken on more. Like so many of us who feel validated by what we do, she found herself spiraling while trying to be "busy", not realizing how much burnout was taking a toll. She continued:
"I wanted to be in the season where I did everything. Why should I have to space things out? I thought. I can do everything at once. Well, I got so overwhelmed in that season that by the time I got to rehearsals for Once on This Island [the Broadway show], I was already depleted and exhausted. But we were taught that you'd better get on that stage even when you're sick. People paid their money to see you.
"That was a thing from Destiny's Child. I think I've only missed one show ever in my nearly 20-year career. You just want to push, push, push until you push yourself to exhaustion. Then you have a nervous breakdown, and you can't do anything."
Breaking down was life's way of telling Michelle, "That's enough. You are not fine. Take care of you." That time, she had no choice but to listen. She had to address her depression by checking in with self:
"I had to dig deep. It took a lot of people around me to say, 'Take care of yourself. The stage will be there when you get back. The same God that answered that prayer, He'll do it again.' I had to have faith that what is for me will always be for me."
I'm not about to lie to you, it's an ongoing battle but it's one worth fighting. When it comes to depression, I learned it's important to accept that I will have flare-ups, and that what worked for the last episode may not necessarily work for the next. Even more importantly, you have to get to the root to uncover the things that could potentially stop you from leading the life you deserve.
"When it's untreated or you don't get to the root of things, anxiety and depression can possibly rob you of the very things you work hard for and are praying for."
In short, you have to be willing to try out different tools, but most importantly you have to give yourself grace and find your inner strength. Michelle echoed this sentiment:
"Allow yourself to feel the pain of what you're feeling, OK? ...You have to have it in you to tell yourself to get up. The days do get better. They really, really do. I'm a living testament of it. You have to do the work. And I strongly suggest finding a therapist to talk to."
Are you a member of our insiders squad? Join us in the xoTribe Members Community today!
Featured image by Shutterstock
If there's one thing Pharrell Williams is synonymous with other than music, it's his ability to look eternally youthful. At 47, Pharrell has managed to look virtually the same for the last 20 years. And now the multihyphenate is dropping the skincare routine that is the secret behind his age-defying looks, granting us unlimited access to the fountain of youth. Consider us ready to take a drink.
In addition to his profile in style and music as an icon, the "Happy" artist has long since been noted as skincare goals by anyone who comes across him and in interviews is often asked the question (in some form or fashion), "What's your skincare routine?" His forthcoming skincare line Humanrace will answer that question in totality for once and for all.
With the launch of Humanrace, Pharrell is proving skincare and self-care is not only a woman thing, it's a human thing. The vegan, clean, fragrance-free, gender-neutral skincare line offers something for everyone and will help us level up our skincare game. The line is a collaboration between Pharrell and his dermatologist, Dr. Elena Jones, and will be released in phases, similarly to another singing beauty entrepreneur we all know.
First up in his skincare line debut are three products, aptly referred to as "The Three-Minute Facial". He shared in a press release:
"It's created to take three minutes morning and night. Your face is the result of the spirit behind it; it's important to take care of your skin and to also take time for yourself each day."
Is Pharrell out here giving a sermon about skincare or my life? Either way, I have been delivert! "The Three-Minute Facial" includes: A cleanser, an exfoliant, and a moisturizer.
The Rice Powder Cleanser ($32) arrives dry, and once mixed with water it leaves your skin so fresh and so clean. An added bonus is that its ingredient list contains AHAs. The Lotus Enzyme Exfoliator ($46) is a great follow-up to the cleanser and includes glycolic acid which does wonders for evening the skin, reducing acne, and minimizing the appearance of pores and wrinkles. The final step is the Humidifying Cream ($48) where hyaluronic acid and snow mushroom extract is combined to add a creamy layer of moisture to your skin. Secure the bag and save some coins by opting for the Routine Pack ($100) which contains all three of the products in one.
The line is majorly inspired by his own skincare journey (which he started in his mid-twenties), so the line's focus on exfoliating should be of no surprise, as the entertainer has sung exfoliation praises in the past for getting his skin all the way together. In a 2017 interview with Dazed Digital, he stated:
"I exfoliate like a madman. When you exfoliate and you drink a lot of water, that does good for you. To me, the key is just exfoliating like a monster. There's a lot of dead skin. All the time. Like a narcissistic madman."
He further articulated that point recently when he sat with Allure Magazine to drop the details behind Humanrace. Pharrell explained:
"Sometimes you need to cleanse your spirit. Sometimes you just need to cleanse your mind. Sometimes you've just got to get rid of some dead skin.
"Sometimes you've got to get rid of some bad habits. Sometimes you just need to be humidified, brought to life. Sometimes your spirit needs that."
All of these products will be available exclusively on Humanrace.com which will launch on November 25.
Say less.
Until then, here is a timeline of Pharrell being skincare goals throughout the years:
2020
2020
2019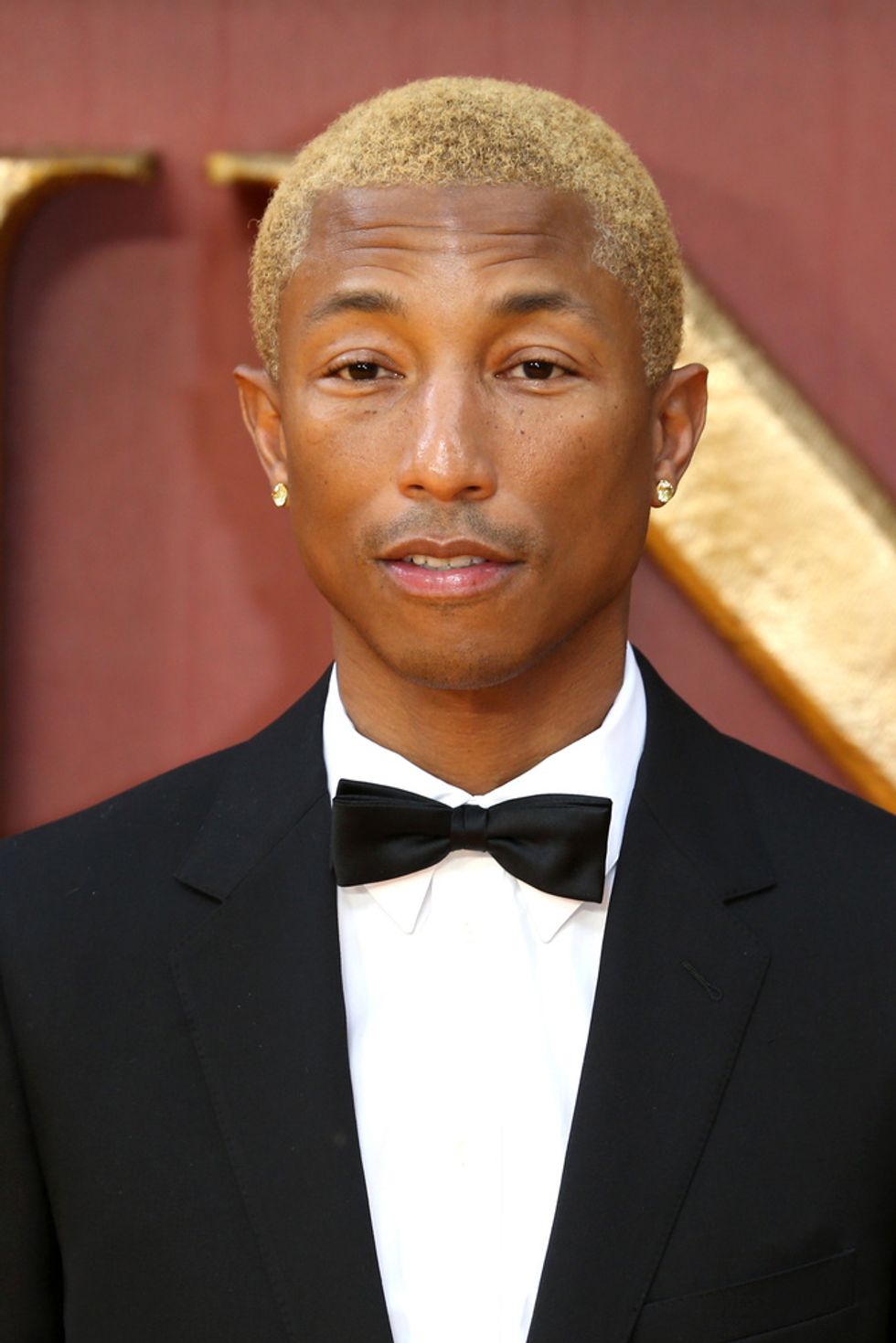 Cubankite / Shutterstock.com
2019
2018
2018
2018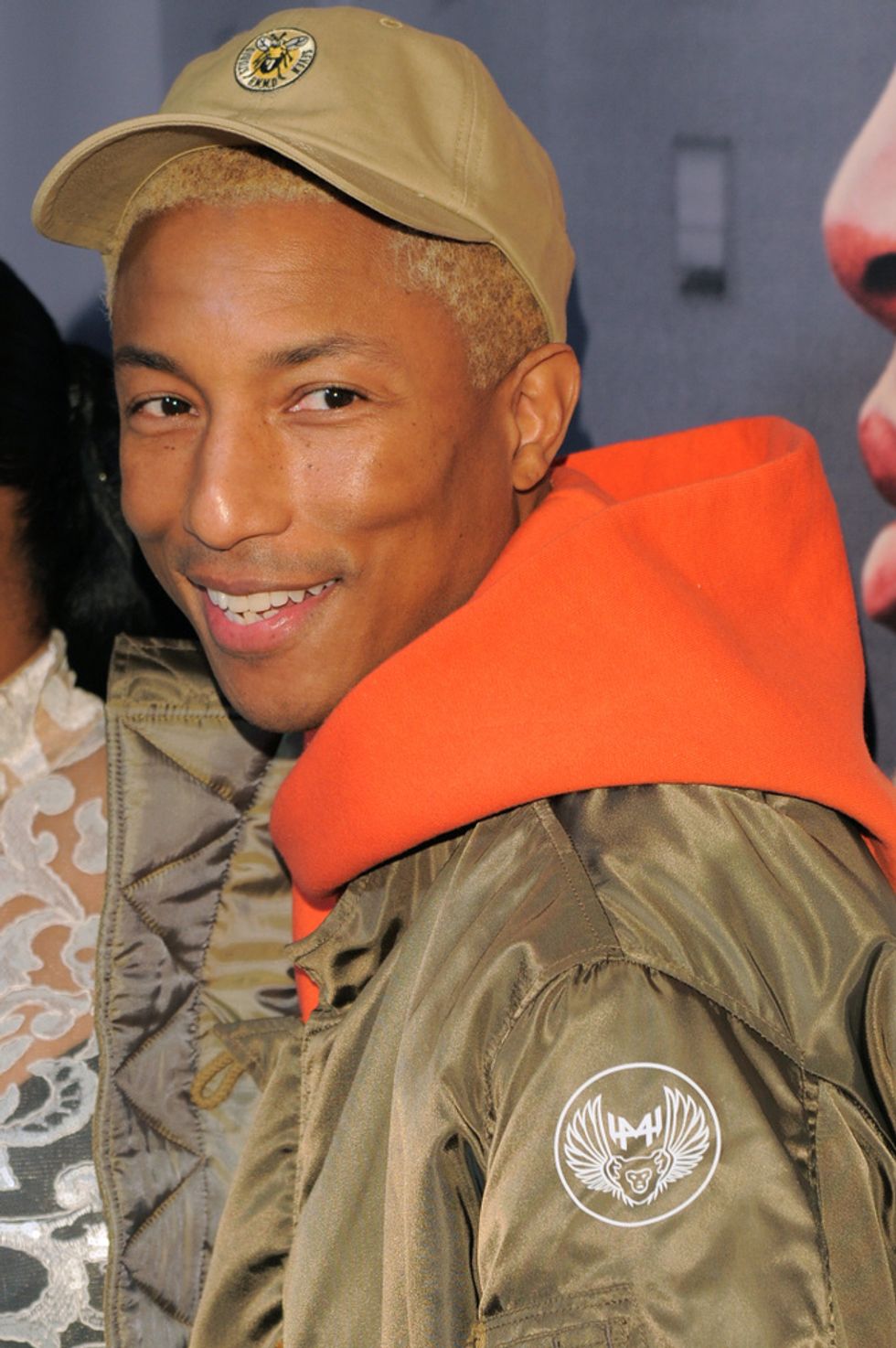 Ron Adar / Shutterstock.com
2015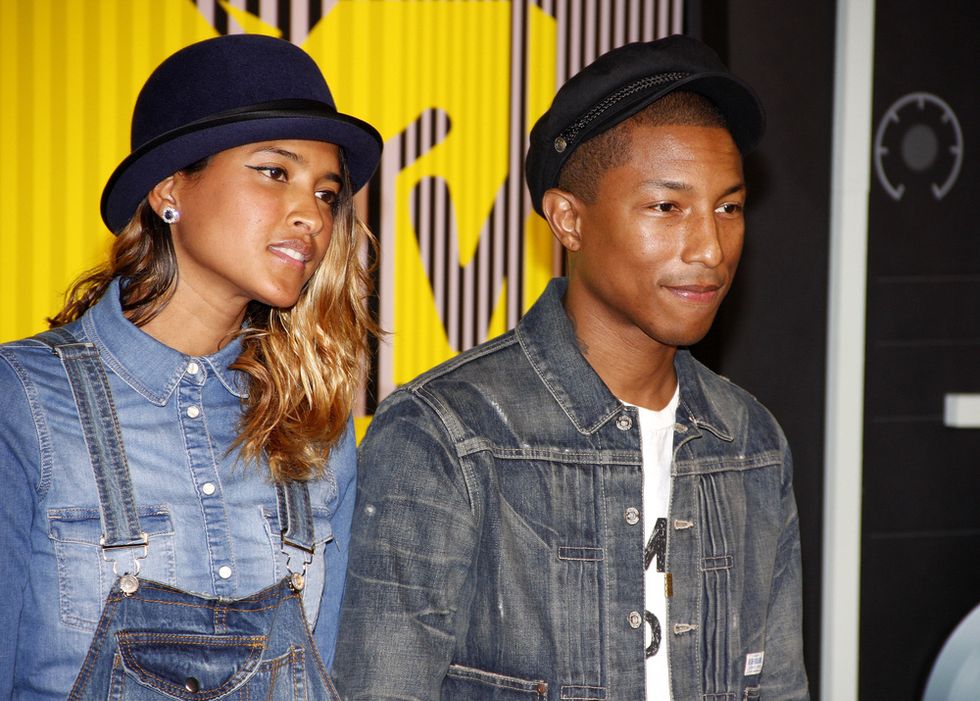 Tinseltown / Shutterstock.com
2014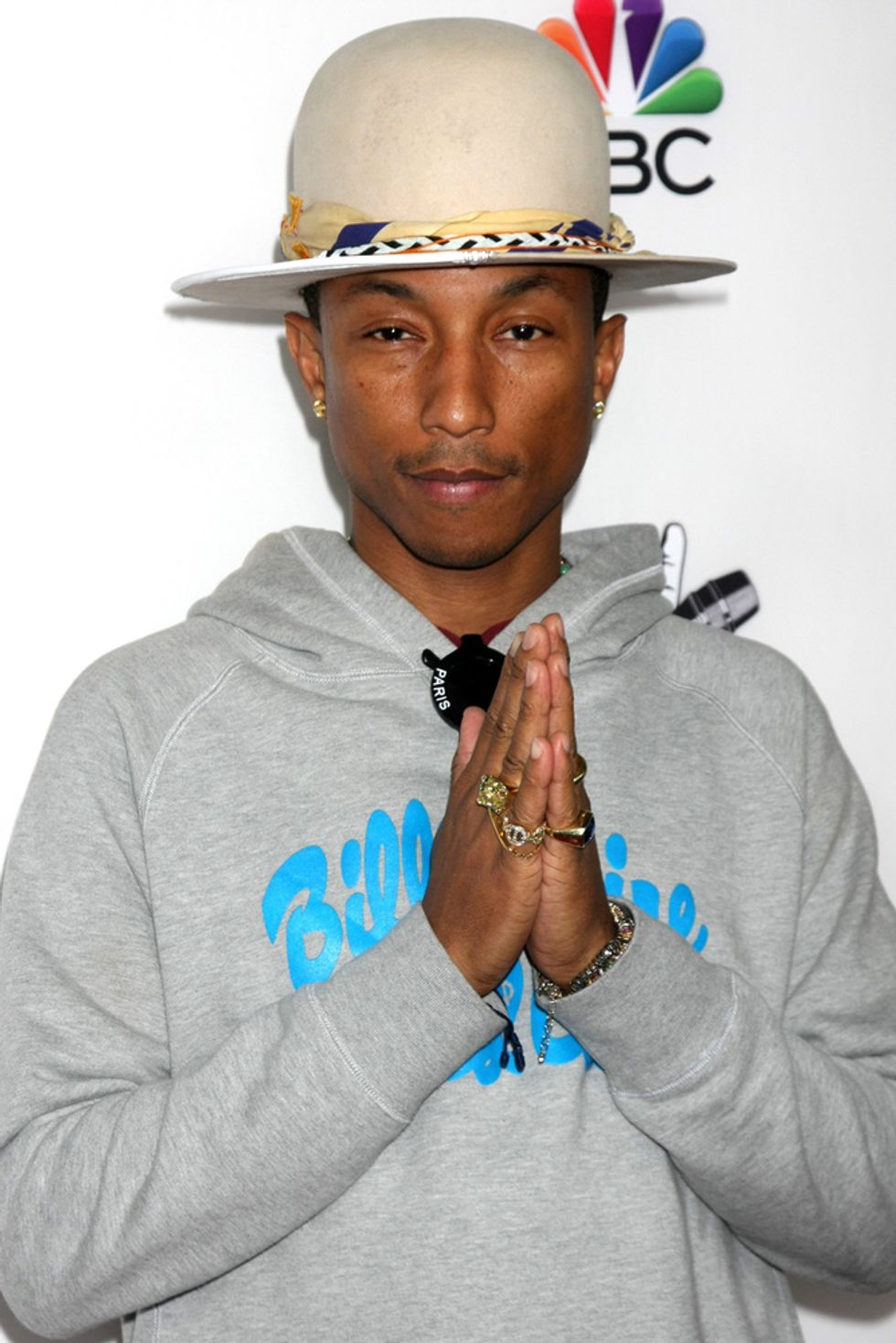 Kathy Hutchins / Shutterstock.com
2007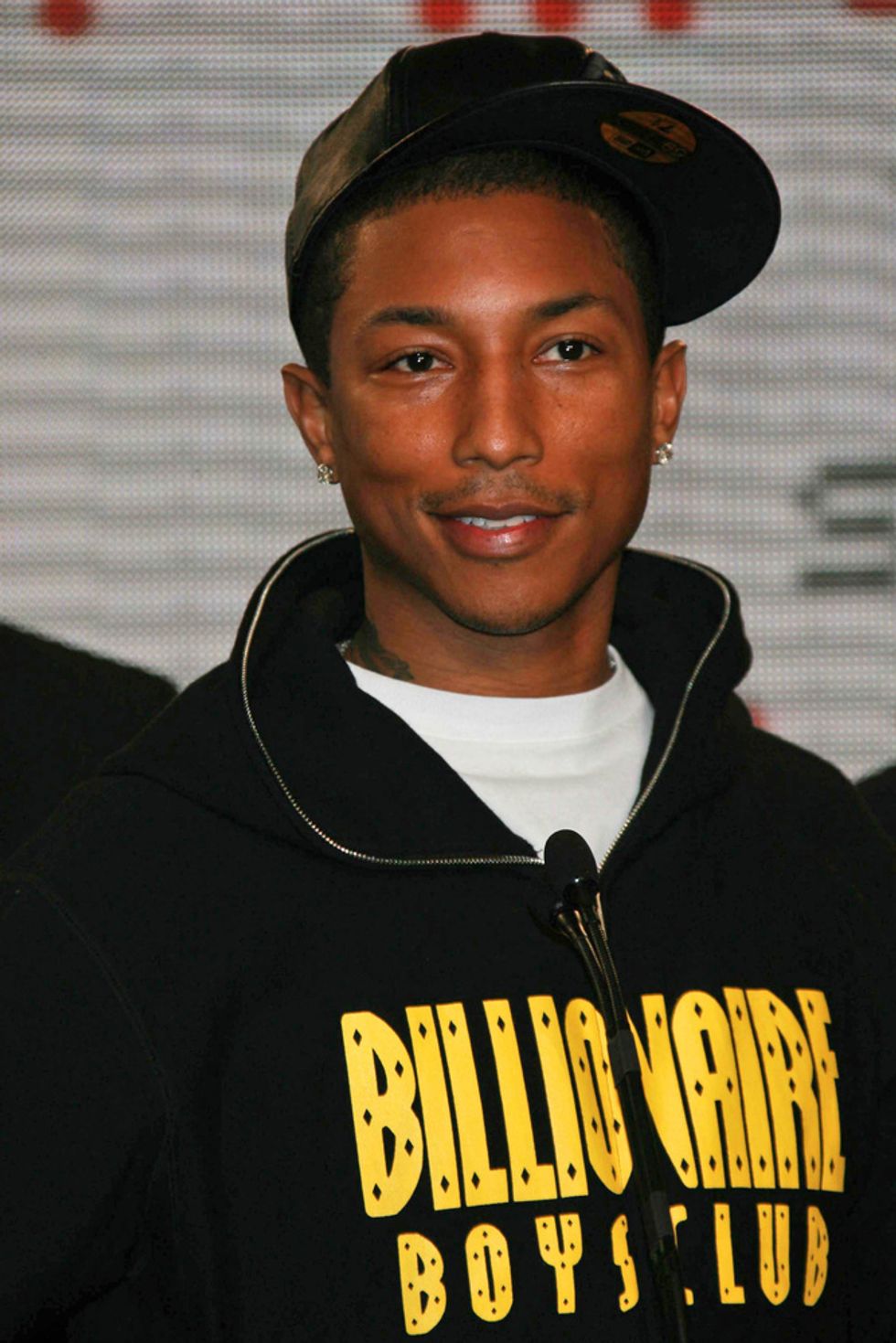 s_bukley / Shutterstock.com
2005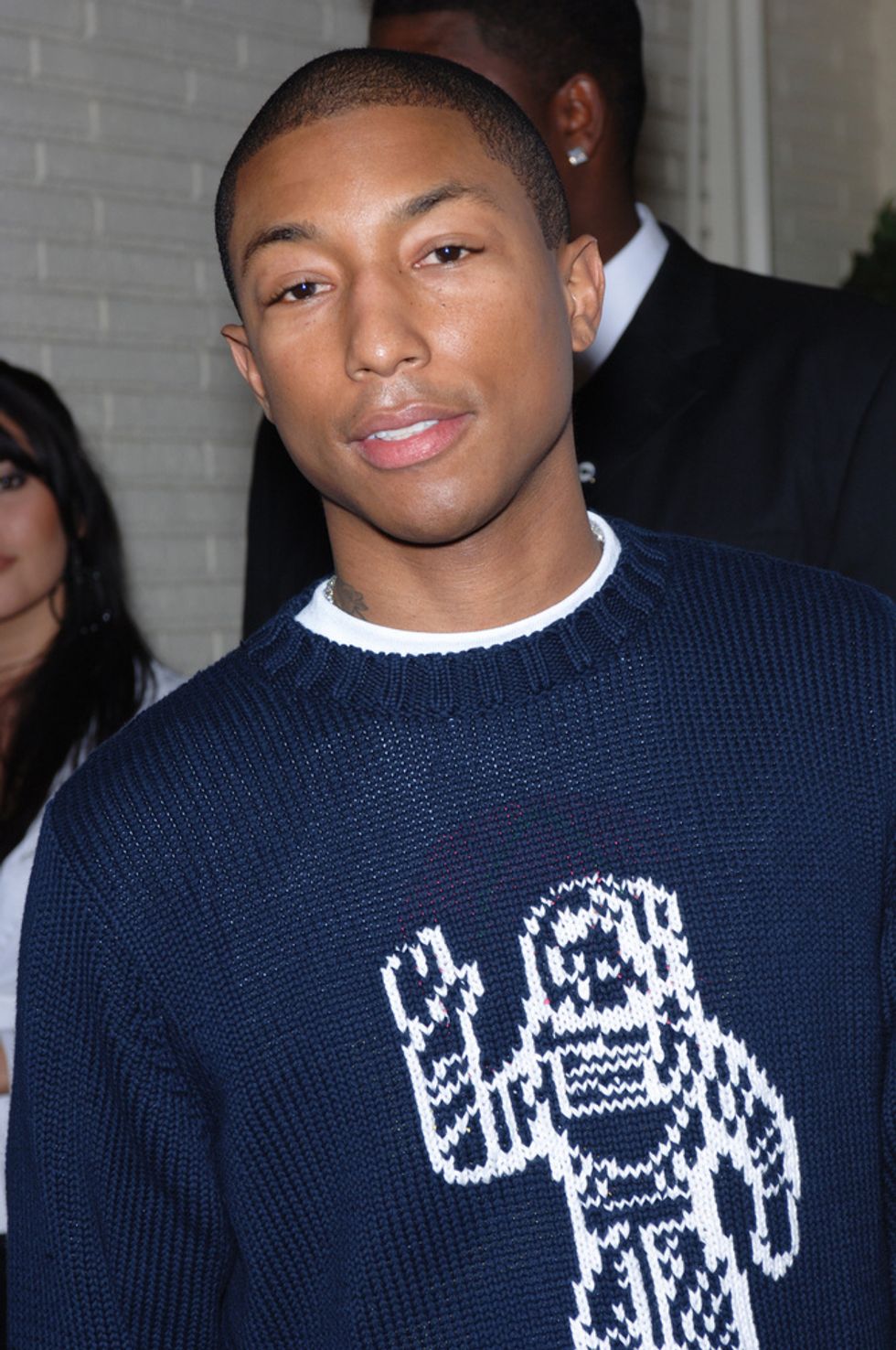 Featureflash Photo Agency / Shutterstock.com
Are you a member of our insiders squad? Join us in the xoTribe Members Community today!
Featured image by DFree / Shutterstock.com