---
Cannabis has become quite popular in the skincare world, and with its tendency to provide users with next-level results, we can definitely see why. Living in Colorado, I have learned the countless benefits of cannabis and why adding it to your skincare regimen is a must. Its anti-inflammatory properties paired with the embedded antioxidants make it perfect for alleviating many of our skincare woes. Recently, we had a chance to check-in with CEO of Undefined Beauty, Dorian Morris, to deep-dive into the power of CBD.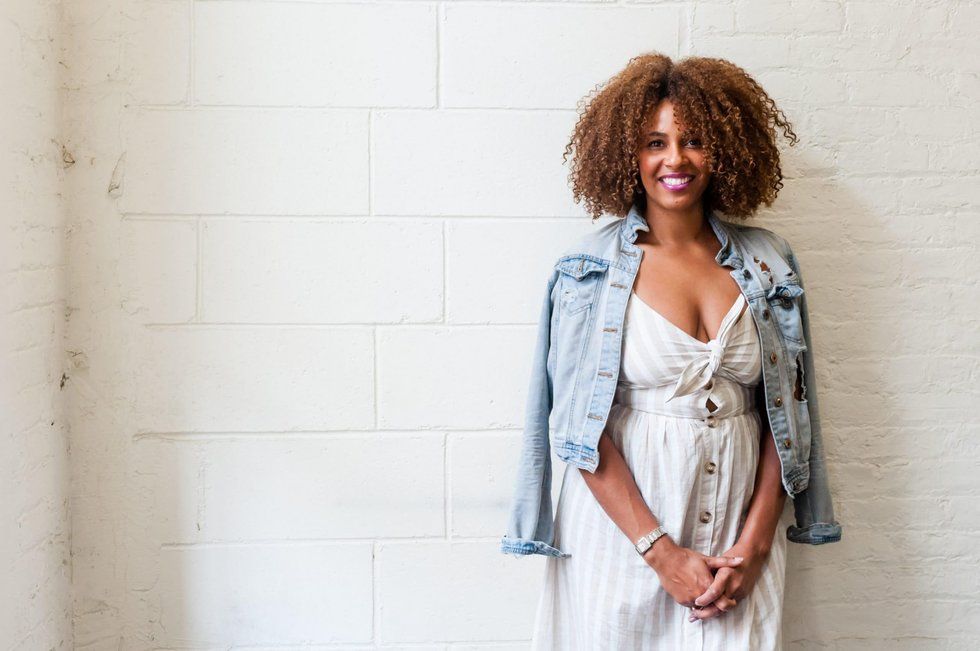 Undefined Beauty founder, Dorian Morriswingedcbd.com
Though a champion for its capabalities, the beauty and social entrepreneur quickly proclaimed that CBD isn't a panacea. "You have to take a holistic approach, using known botanical superpowers and CBD as the supercharger. What's in the formula and not in the formula is just as important, if not more, than the presence of CBD," she explained.

Dorian also shared the four main skincare benefits that make CBD a powerful ingredient in your beauty arsenal:
"It's antioxidant-rich and has more antioxidant horsepower than Vitamin C and Vitamin E. Antioxidants are critical for skincare because they help prevent free radical damage that leads to early skin wrinkling and hyperpigmentation - both things nobody has on their skin wishlist.

"It's anti-inflammatory, and inflammation is what's at the heart of most skincare concerns, from rosacea to acne to wrinkles. Again, it's a partner in crime for 'graceful aging' (I'm not a big fan of the term 'anti-aging').

"It's a balancer. If you have overactive sebum (aka oily skin), it turns off oil production. If you have dry skin, it turns on oil production. This is why CBD has been heralded as a game-changer for acne but more broadly, it has the power to help all skin types move back to homeostasis.

"The most important benefit is that CBD is an enabler. Your body has a natural endocannabinoid system--Mother Nature knew what she was doing--and your skin has many receptors. When using CBD topically, it allows for better penetration aka better performance aka more bang for your buck, taking all the other ingredients in the formula along for the ride, which is why choosing a clean/non-toxic formula is key."
With all of that said, we just know you can't wait to try this trend. Ahead, find some amazing cannabis-infused products that will elevate your skincare collection to new heights.

*This list is specially curated by the xoNecole team and some links are affiliate links. If you purchase an item from an affiliate link, xoNecole might earn a small commission.
Featured image by Undefined Beauty