Being emotionally seen in a relationship is a love language. If you are in a friendship or a relationship with an empath, you can guarantee there will be space for your emotions to be present and understood.
What is an empath anyway? An empath is described as "someone who is highly attuned to the feelings and emotions of those around them." No scientific evidence supports or proves that people can tap into another person's emotions. Still, we can acknowledge that there are people who feel more deeply than others, which is why boundaries are essential for people who are empaths.
It's a beautiful thing to understand what someone else is feeling deeply. It creates an emotionally safe space that permits people to express themselves freely and vulnerably, but when you're an empath, it's important to discern what is yours to carry, and what belongs to others, or else you will find yourself overwhelmed and drained by your relationships.
Sometimes when we hold other people's emotions, we become weighed down by their problems and treat their issues as if they are our own, and if you don't put a stop to this, you will find yourself experiencing issues like stress and burnout. Having boundaries is essential, so you know where to draw a line in the sand as you discern what belongs to you and what is for others.
Here are some boundaries that empaths need to maintain their peace and well-being.
Featured image by Tara Moore/Getty Images
Whew-wheeeeeee. If there is a topic that I can tell you I'm sharing from a very up close and extremely personal experience, it's recycling relationships. And yet, that's what a lot of us do when it comes to relationships — personal and professional, romantic and platonic — we may grow, change and evolve and yet, even when a relationship is no longer serving us, what we will do is recycle it.
And while I guess one could see it as a way of trying to not "throw anything away," I want to share some of the reasons why recycling and upcycling relationships could actually be counterproductive while ultimately doing you more harm than good, if you're not careful. Are you ready to dive in? This one might be slightly a bit of a doozy.
Featured image by Goodboy Picture Company/Getty Images
Lover girls, tap in. Galentine's Day season has officially arrived.
Traditionally, February marks a time of year that's been reserved for romantic love and those who are in committed relationships — but single girls need love too. Gathering the girls on or before Valentine's Day takes a spin on the holiday's conventions, providing a space for women to come together in celebration of sisterhood and friendship; no matter their relationship status.
Hosting your girlfriends for brunch, a 90's rom-com marathon, with (lots of) wine, is a special way to celebrate the ladies that have held you through thick and thin.
And no need to come empty-handed. To help, we've tapped Marissa Kearney, creator of the viral social platforms, TargetWhileBlack and RetailWhileBlack for her top recommendation on gifts for your gals this Galentine's Day.
Featured image by Prostock-Studio/Getty Images
I've been friends with my best friend since the second grade. It's a friendship that now feels like family, and I'm forever grateful we connected in the library that day. Unfortunately, all my friendships haven't lasted for over twenty years. Many of the people I was friends with five years ago are no longer part of life—people I thought would always be there.
At first, losing people made me feel a bit ungrounded. I spent most of my time with these friends; shared so many of my secrets. I spent a lot of time ruminating over what I could have done differently to salvage the relationships. But after years of reflection, I realized the only thing that could have saved the relationship was for me to stay the same. Those relationships ended because I changed. I wasn't the same person I used to be and it caused a lot of friction in my relationships.
As we age, many of us lose friends because we evolve—our needs and priorities are different. Sometimes our friendships can withstand the strain of growing into different versions of ourselves, but most times, they won't. And, that's okay.
Finding people that will walk with you through life is rare. So, if you've found yourself navigating a few friendship breakups or experiencing unsteadying moments in your friendships lately, try to keep the following in mind:
1

.

All friendships won't last forever. 
Friendship breakups are difficult because it's hard to imagine yourself parting ways with a friend the same way you see yourself splitting up with a romantic partner—you may not even think it would hurt just as much or even more. People grow apart. People will come into our lives for a season and leave once our time together ends. Some of these endings will feel natural and some may be a bit more traumatic. The ending of a friendship doesn't mean either of you were "bad" people. Nor does it mean you all were never "real" friends to begin with (endings have a way of clouding judgment). The truth is, even good friendships have expiration dates, and that's okay.
2

.

Your needs in friendship change as you get to know yourself better. 
The things you needed from your friends when you were a teenager or in your early 20s are different than what you need as you get closer to 30. When you're younger, you're likely still figuring things out and deciding how you want to show up in the world. As you become more grounded in who you are, liking someone is no longer a good enough reason to continue being friends, especially when your values and beliefs about friendships begin to clash. It can be hard to admit, but sometimes your friends evolve into people you don't like. Being dishonest about how you feel and forcing yourself to be around someone can create resentment in the friendship.
3

.

Emotional safety matters.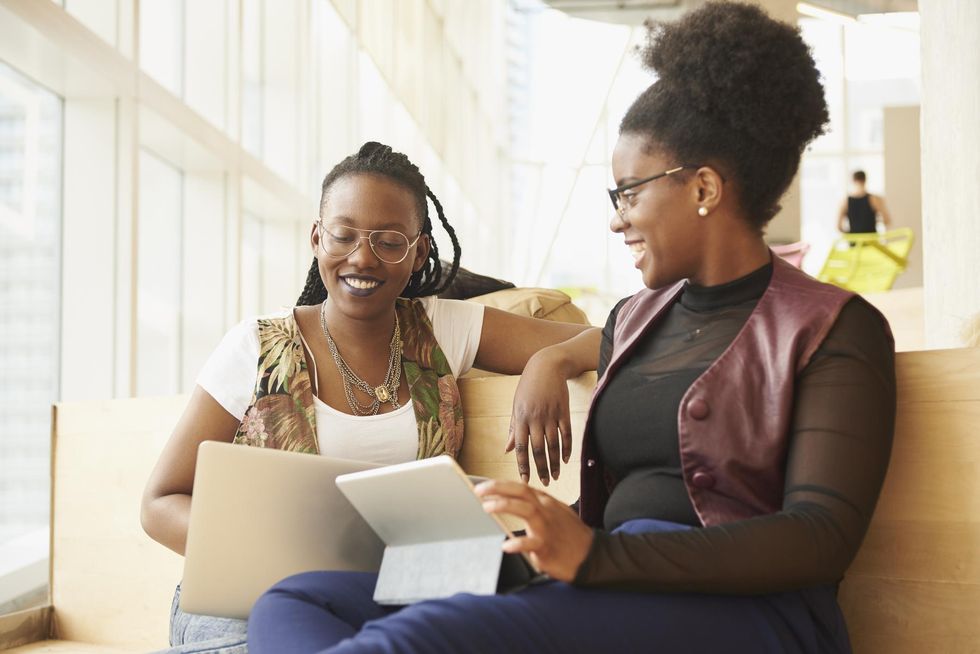 Getty Images
Feeling emotionally safe with my friends is important to me. Do they respect boundaries? Do we assume the other is operating with good intent? Are they kind to me in public and private? Do they talk about me behind my back? Some of us are accustomed to drama being at the center of our friendships because we used to be ineffective communicators, or we witnessed adults have drama-filled relationships as a child. If we're going to have healthy friendships, we must unlearn unhealthy relationship patterns. We also have to be responsible for the harmful things we've done in the past and commit to doing things differently in the future to establish safety. We may also need to raise our friendship standards.
4

.

Life is too short for one-sided friendships. 
Sometimes we hurt our own feelings by holding on to things that are no longer holding on to us. In a one-sided friendship, the other person has stopped participating, but we keep fighting to maintain our position in their lives. For whatever reason, this person has decided they no longer want to keep investing in a friendship with us, and we have to accept that boundary and move on. Easier said than done, especially if they haven't directly stated they want out. They may stop returning your calls and start canceling plans at the last minute. Magically they're always busy. Sometimes it isn't personal. Your friend may be going through a challenging time and doesn't have the energy to be around people. They may also be finding it hard to communicate what's going on. Either way, you have to decide how you want to be treated and what you're willing to tolerate in the name of friendship.
5

.

Different stages of your life require different levels of understanding.
As we age, we may get partnered, get married, or become a parent. These new relationships require a substantial amount of time—especially in the beginning. Some of us may have chosen careers that require us to work outside of the standard 9 to 5. At some points, you'll have fewer things binding you together than you do pulling you apart, and sometimes life ushers in a 'quiet season' in your friendship. If you've been missing your friends, tell them you'd like to see them. Sometimes people need a gentle nudge.
6

.

As you age, quality becomes more important than quantity.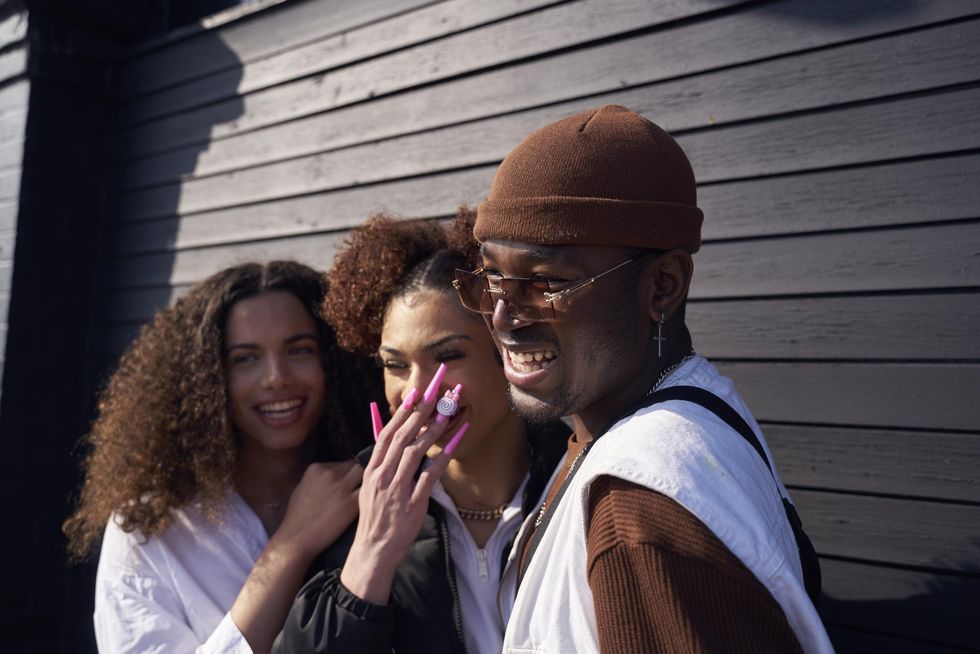 Getty Images
It's easier to make friends and maintain friendships when you're younger because most of the people you connect to are in your hometown or go to school with you. As you get older, you prioritize certain friendships over others. Studies show that on average, most adult Americans have four close friends. Sometimes you gradually realize that you're spending a lot of time trying to maintain superficial relationships and decide to spend the little time you have pouring into friendships that have the chance to stand the test of time.
7

.

Every relationship isn't a friendship. 
We're taught to make friends as kids in ways that don't benefit us as adults. Being friendly and being friends is not the same thing. You just met someone, and now they're your friend. You just ended a relationship with someone, and now you're friends. Your dating situation didn't work, and now you're friends. Friendship is built. Sometimes we rush into friendships with people to maintain connections, but it isn't always the healthiest decision. Nor is it the most genuine response. A friendship is a mutual agreement and investment from both people. It's important to vet people for friendship, just as you would vet someone for romance. You may know many people, but you don't have many friends.
8

.

A friend doesn't have to tell you everything to be your friend.
"There's a difference between being in someone's business and being in someone's corner." I don't know who said that quote, but it's one of my favs. Some people associate friendship with how much they know about someone. But, knowing everything about someone doesn't make you all friends. I've seen people get mad at a friend for being what they deemed "secretive." Try not to take someone's non-disclosure personally. A friend may feel stressed out, overwhelmed, or ashamed and not rush to tell you because they're still processing their situation. People are allowed to tell you things when they're ready. They also don't have to share at all.
9

.

Communication is key.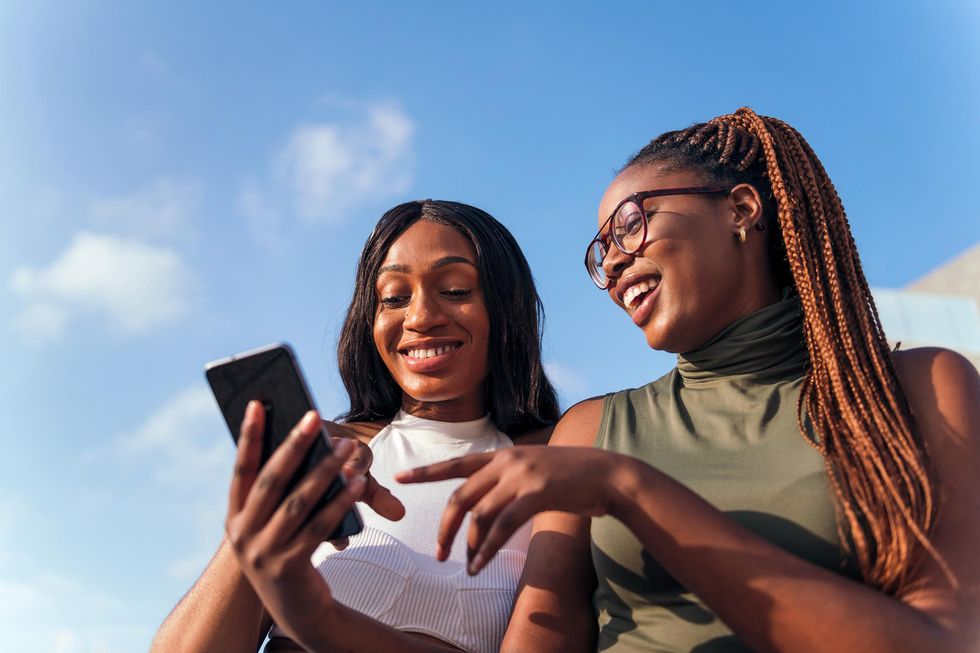 Getty Images
It can be easy to think people should just understand and get you, especially if you all have known each other for a long time. But just like a romantic relationship, friendships benefit from communication too. Continue getting to know your friends and be open to seeing their different sides as they evolve. One of the best books I've read on friendship is Frientimacy: How to Deepen Friendships for Lifelong Health and Happiness by Shasta Nelson. This book helped me make sense of my experiences when I started losing friends. I could go back to all my friendships that ended and point out exactly where things went wrong. According to Shasta, "frientimacy" is intimacy experienced in friendships based on positivity, consistency, and vulnerability.
All healthy friendships require a strong foundation built on positive experiences. Consistency is vital because even if we like someone, we will begin to question where we stand with them if they can't make time for us, ultimately making us feel unsafe in the relationship. Without vulnerability, the relationship doesn't have the chance to deepen, which means there will always be a feeling of distance between the two of you. All three things need to work together to make a friendship last. If one of these things becomes unbalanced, the friendship can still last if you all can communicate effectively to get the relationship back on track.
As we get older, our friendships evolve. And while it can be scary to part ways with people, it allows us to connect with people who fit with who we are and who we're becoming. And for that, we can be both excited and grateful.
Remember, friends, are the family you choose, so choose wisely.
Let's make things inbox official! Sign up for the xoNecole newsletter for daily love, wellness, career, and exclusive content delivered straight to your inbox.
Featured image by Getty Images
Adrienne Houghton is opening up about her renewed friendship with Naturi Naughton. The artists were in the early 2000's singing group 3LW as teenagers along with Kiely Williams but controversy ensued after Naturi exited. The Power star claimed she was kicked out of the group after she got into an altercation with Kiely which resulted in chicken being thrown at her. She was then replaced by Jessica Benson but the group eventually disbanded and Adrienne and Kiely went on to star in the Disney Channel's hit movie The Cheetah Girls.
Fast-forward to June 2022, the former The Real co-host shared a photo with the actress on Instagram and captioned it "#2LW 😜 #LetTheHealingBegin."
The 38-year-old recently sat down with ET and opened up about the photo that had everyone talking.
"Crazy enough she's been on The Real several times and I feel like we never had animosity towards each other in that way that it just was like, 'oh, hi. It's awkward 'cause there's an elephant in the room of all that we've been through,' but it would be like 'oh, hi,' " Adrienne said. "And I think there was always this idea of I'm happy for you and you're happy for me. This unspoken thing but we pretty much greet each other and just go right into interviews.
"And this last time she was like, we're almost 40 years old now, that's the reality of it," she continued. "And she found out that I was moving back to New York and we were just like, we're both in New York now, let's spend some time together, let's get together, let's have dinner and that's what that was."
Adrienne also explained the meaning behind the hashtag #LetTheHealingBegin. "The hashtag #LetTheHealingBegin, I think that's key. I think so many of us have had experiences in our lives where we're just like what was that all about?" She said. "And you let them go but at the same time, you almost want to revisit them when you get older to actually be like what was that about and how can we move forward? And I think that's where we're at."
She also shared that the two of them healing separately from their time in 3LW allowed them to heal together and repair their friendship. "There are things that her and I will share forever that no one will ever know or understand and that's just the truth of it."
But while the two have rekindled their sisterhood, 3LW fans may not want to hold their breath for an actual 3LW reunion. "There is nothing set. There is no reunion set, Adrienne admitted. "There's nothing like that setup but I think the most important thing is not music but the real life is good."
Adrienne Houghton on Possible 3LW and Cheetah Girls REUNIONS (Exclusive)
Let's make things inbox official! Sign up for the xoNecole newsletter for daily love, wellness, career, and exclusive content delivered straight to your inbox.
Featured image by Jamie McCarthy/Getty Images for alice + olivia
Oprah Winfrey and Gayle King are the O.G.'s of friendship goals. The veteran journalists met working at a Baltimore TV station in 1976 when Oprah was 22 and Gayle was 21. They eventually formed an unbreakable bond after being stuck in a snowstorm together. Oprah and Gayle spoke with PEOPLE about that time in their lives. "We ended up talking all night long," Oprah said. "We've literally been friends ever since."
Oprah was an anchor at the station while Gayle was a production assistant. She offered the CBS Mornings anchor to stay at her place to avoid being out in the storm. Gayle even remembers the outfit her best friend lent her for the next day. "It was purple with a scoop neck and bell sleeves," she said.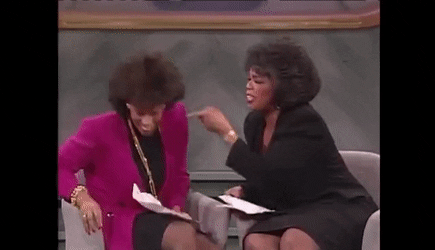 Fans have gotten a peek into their friendship over the years. They've supported each other in the public eye and have entertained viewers with their stories about one another. Gayle made several appearances on Oprah's former daytime talk show like the time she surprised her bestie for her 40th birthday. And who can forget their epic cross-country road trip from Santa Barbara to New York City that was documented on Oprah's show? Fifteen years later, in September 2021, the two best friends reunited for another road trip proving that their friendship continues to be an adventure.
In 2019, they launched The OG Chronicles, which is a video series where they give fans advice about love, friendship, and more. They touched on what it's like to be everyone's friendship goals. "I always get, 'This is my Oprah,'" Gayle said. "It's one of the biggest compliments." Oprah also said, "And I always get, 'This is my Gayle.' I understand what that means: long-term, standing in the gap, no matter what I'm here for you."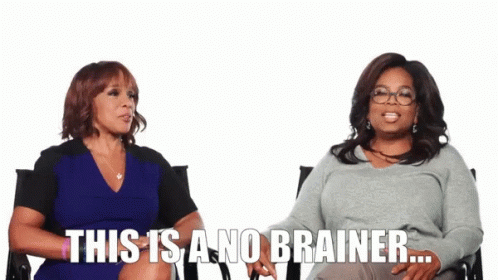 Being in each other's lives for 46 years, there are bound to be some disagreements, right? According to the besties, that's not the case. "People will find this hard to believe, but we've never had a serious argument," Oprah said. "It certainly is a beautiful friendship."
We love a beautiful, healthy friendship!
Life, Love and Friendships with Oprah & Gayle | The OG Chronicles | Oprah Mag
Let's make things inbox official! Sign up for the xoNecole newsletter for daily love, wellness, career, and exclusive content delivered straight to your inbox.
Featured image by Oprah Daily/YouTube