Drake may have said there's no friends in the industry, but Taraji P. Henson and Gabrielle Union are proving him wrong.
Both actresses have achieved groundbreaking success in Hollywood and have also thrived in entrepreneurship. Taraji made a name for herself starring in Baby Boy as well as Hustle and Flow, Hidden Figures and the popular TV drama Empire. Gabrielle became a household name thanks to Bring It On, as well as Deliver Us from Eva, and the hit TV show Being Mary Jane. The two also starred in Think Like a Man and Think Like a Man Too together.
In regards to entrepreneurship, they both have their own haircare lines. Taraji's line is called TPH by Taraji P. Henson and Gabrielle's line is called Flawless by Gabrielle Union, but while they have similar careers and business ventures, they aren't in competition with each other. Taraji and Gabrielle both stopped by The Late Late Show with James Corden and talked about their 20 year-long friendship.
Both actresses shared their love for a cocktail and strip clubs when asked what a girls night out with them would be like. After much laughter, Taraji went on to praise Gabrielle about her vulnerability in her new book You Got Anything Stronger? and "what she means to our culture."
"I just sent her a text not too long ago thanking her for her book because, her vulnerability, (looks at Gabrielle) you're setting so many people free and especially in the Black community we have to be strong all the time. That is how we cope, but strength is killing us. Buildings are meant to be strong, not humans. You need a wall to lean on to help you stand up, but humans, we are emotional creatures and it's OK to feel all the feels and I think that was so beautiful to share."
The host of the Facebook Watch show Peace of Mind continued to gush over her friend Gabrielle, who looked on in appreciation, and opened up about how grateful she is to have a "sister" in the industry.
"It just feels good to be in an industry where it's so judgemental and it's so competitive; to find someone, to have someone, your sister in the business do the same thing you do, but we don't compete. I big her up. I'm proud of her for everything, every accomplishment she makes because it lets me know that I too can do it. It gives me hope."
Instead of competing, the L.A.'s Finest star and Muppets Haunted Mansion actress are teaming up to co-produce a feature film based off of the graphic novel Sorcerority.
Speaking on their new joint venture, Gabrielle said in a statement:
"Taraji and I have been looking for a project to work on together for a few years now and I'm excited to be partnering with her, TPH Productions and Gamechanger Films on this project. I'm looking forward to bringing this graphic novel to the big screen."
We love to see Black women working together and getting the bag.
Taraji P. Henson & Gabrielle Union Are Friendship Goals
Featured image by David Buchan/Getty Images
Keep reading...
Show less
While this might seem like a bit of a left field kind of article, please believe there is a method to the madness 'cause, y'all…Y'ALL. If there's one thing that is pretty big in Black culture (because interestingly enough, several white people I know actually needed me to break down what a godparent even is…hmph), especially in Black church culture, it's the concept of children having a set of godparents. Typically, they are formally introduced to the world (relatively speaking) when a little one is getting blessed or dedicated (or christened) to the Lord.
Over the course of my life, I have witnessed a lot of people become godparents. Shoot, I've even had two sets of my own…who were disappointing as all get out. Matter of fact, the wife of the second pair, after not reaching out in years, flew into Nashville, asked to meet for lunch and then proceeded to tell me that she was an inactive godmother because my mom basically made her feel intimidated into accepting the position. What in the world? And I'm saying that to her and my mother (and not necessarily in that order).
And here's the thing — unfortunately, my story isn't a rare one. I know countless people who have godparents "on paper" and yet those people haven't been a part of their lives (especially in any real or consistent way) since…shoot, they can't remember when. And if there's something that all of them have in common, it's the fact that their godparents being MIA on their commitment has ultimately affected their trust of older adults while making them mad leery about ever agreeing to become a godparent themselves. Yep. It can be just that deep.
So, while an article like this may only target a very niche group, for the sake of current and future children who absolutely deserve to have more than godparents in name (along with a picture day at church) only, let's touch on some things that you definitely should think — meditate and pray — long and hard about before ever agreeing to such a privileged and lifelong position like godparenting.
Be Clear on What the Position Entails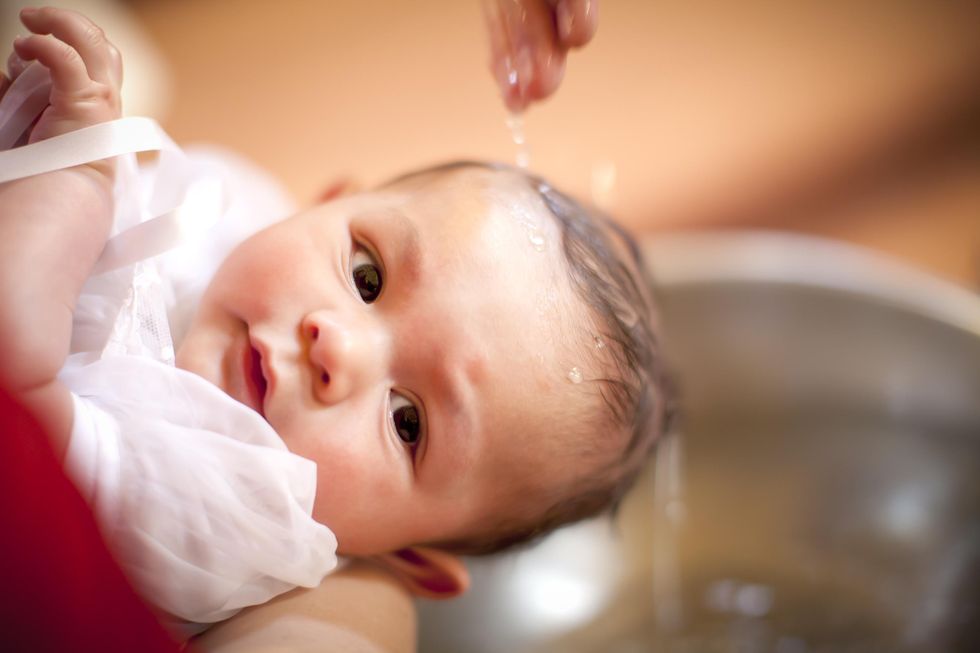 Y'all, I actually know a couple who has 15 godchildren (I know, right?). Even they admit that they have dropped the ball on more than half of them. I mean, really — if you know what comes with being a godparent, there is no way that you can handle that many kids.
And just what does it mean to be a godparent? The two main responsibilities include 1) being present when the child is dedicated to the Lord as a way of saying that you are willing to play a pivotal and significant role in their spiritual growth and development and 2) assuming the role of taking care of the children should their parents pass on or be unable to maintain their own roles for some reason. And y'all, both of these things are HUGE.
In fact, I know some people who have been asked to be a godparent and they've turned the offer down, not because of the first expectation but the second — they simply don't want to accept the huge responsibility of raising children if something dire were to happen to those kids' parents. However, as a godmother myself, while some folks think that is an automatic responsibility, before I accepted the position, I discussed that part with my godchildren's mom, for a while. She and her husband's will states that her brother would get custody of my goddaughters should something happen to them. It also states that I am the godmother and so provisions should be made for me to remain in their life — long-term.
Now I will say that as more and more people are opting out of traditional religious practices, there is a role of a modern-day godparent that basically consists of committing to being a good role model for children while also serving as an additional loved one in their life (especially if their parents don't have a lot of blood family or they aren't close to them). All of this to say, if you've always been familiar with the term "godparent" yet you were never really sure what it consisted of, while it tends to take on various forms for some folks, that's basically the gist.
Discuss with the Parents What Their Expectations of a Godparent Are
Can you imagine how many relationships would remain intact if folks simply, openly and honestly discussed their expectations before moving forward rather than assuming that 1) the other person should already know them and/or 2) the other person is automatically going to be on the same page as they are?
When it comes to becoming a godparent, this point definitely applies which is why, before accepting, you should ask the parents what they would like you to do in their child's life and, if need be, how often/consistently they would like you to do those things.
As for me and my goddaughters, their parents just wanted me to be constantly present to the point where both girls would know who I am and feel comfortable coming to talk to me about various topics throughout various stages of their life. My goddaughters' parents also trust my opinion when it comes to them making certain decisions that directly affect their girls. Honestly, when it came to Grace (who is 10), I had so much PTSD from my own poor godparent experience that it took me a bit longer to be physically present in the sense of proactively going to see her (although we talked on the phone all of the time and her family would come to Nashville fairly often for business).
However, with her sister, Nova (who is currently 2), I've been putting forth more effort into spending quality time with both girls in their own space, energy and environment. Their parents don't expect more from me than that; however, they do expect that much. I am clear on that and have been intentional about staying active in these capacities.
Figure Out If Godchildren Will Complement Your Lifestyle/Schedule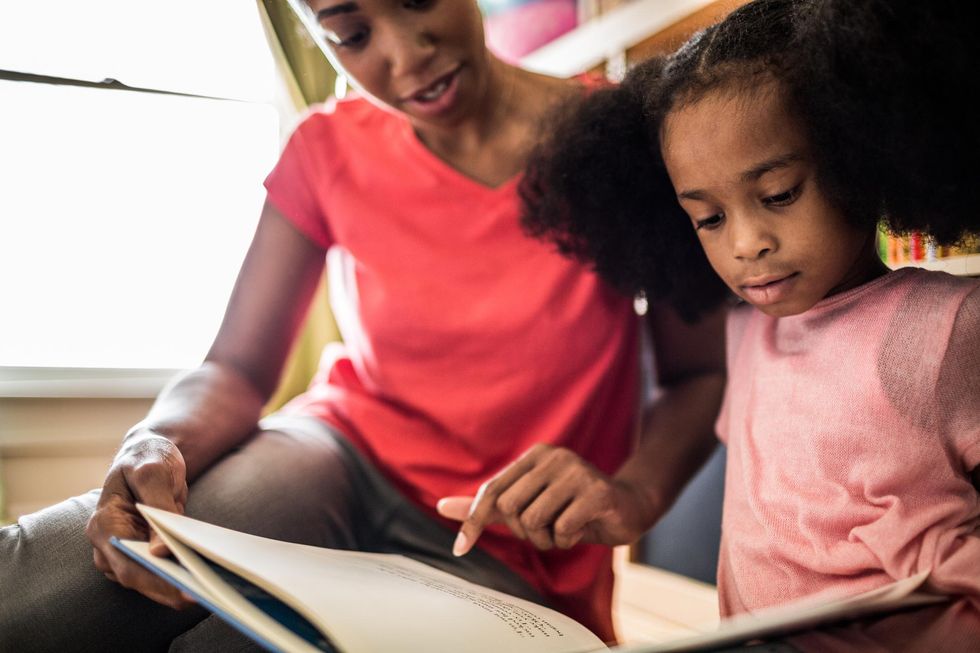 When my godchildren's mom first asked me to be her firstborn's godparent, believe it or not, it took me an entire year to agree to do it. While that might seem really ungracious on the surface, again, because I had been burned by so-called godparents as a child and because my godchildren's mom is actually named after her own godmother (which means she takes the role really seriously), I needed to make sure that I wouldn't disappoint anyone like I had been disappointed by others. That included really processing if my lifestyle and schedule were conducive to such a position because, to me, godparenting isn't just about sending a birthday card and calling a couple of times a year.
My godchildren actually hear from me 2-3 times a week, the older one and I try and have an online movie date once a month (when we can't, it's due to her busy schedule) and I'm actually flying out to see them before this month is out. I know that there will be graduations that I need to be present for. That I need to take interest in my goddaughters' gifts, talents and interests. And that someday, there will be weddings and baby blessings of their own that I need to do everything my power to attend.
While being a godparent isn't even a fraction of as mentally, emotionally or financially taxing as being a parent is, it does come with some sacrifices of time and resources (again, if you're taking the role seriously enough). That's why I don't knock it at all if people are asked and humbly decline because they just aren't sure if they can be that present for someone else's kids. Sometimes, being a godparent is too much and being a "love aunt" or uncle (that's my way of calling someone who isn't a blood relative a family member) is easier. Understood.
Know That Being a Godparent Is a Lifelong Commitment
I actually have another goddaughter. She's a teenager now and that is mind-blowing to even fathom. We don't have a relationship because her mother and I parted ways years ago. However, a couple of years ago, when I ran into her mom and we made our own peace, I told her that I intended on putting her daughter on a life insurance policy — that I wanted to do it for all three of my goddaughters at some point (life insurance companies have advised that I wait until around my mid-late 50s to entertain doing that since they are technically not my children; according to them, I shouldn't "burden myself" with that financial obligation right now. Noted). That mom and my other goddaughters' parents thought that was going above and beyond. Maybe. To me, though, since I don't have my own children, I want to make sure that my goddaughters have some extra support in living out their best life.
Besides. GOD-parent. I don't think most folks get the magnitude of that word. I mean, even parents don't have "GOD" in front of their title. I don't know about y'all, but I know the way that God loves me — continually and in spite of whatever I do or don't do. When you sign up to be someone's godparent, you should look at your commitment to them in a similar fashion. It's not to be an emotional (which can be fickle) or unspiritual (which can be selfish) move. Godly love should always be seen as healthy, somewhat sacrificial and everlasting. As long as my goddaughters are here and I am here to see them evolve, I will be available to them. That is what I signed up for.
Don't Agree Just Because It Strokes Your Ego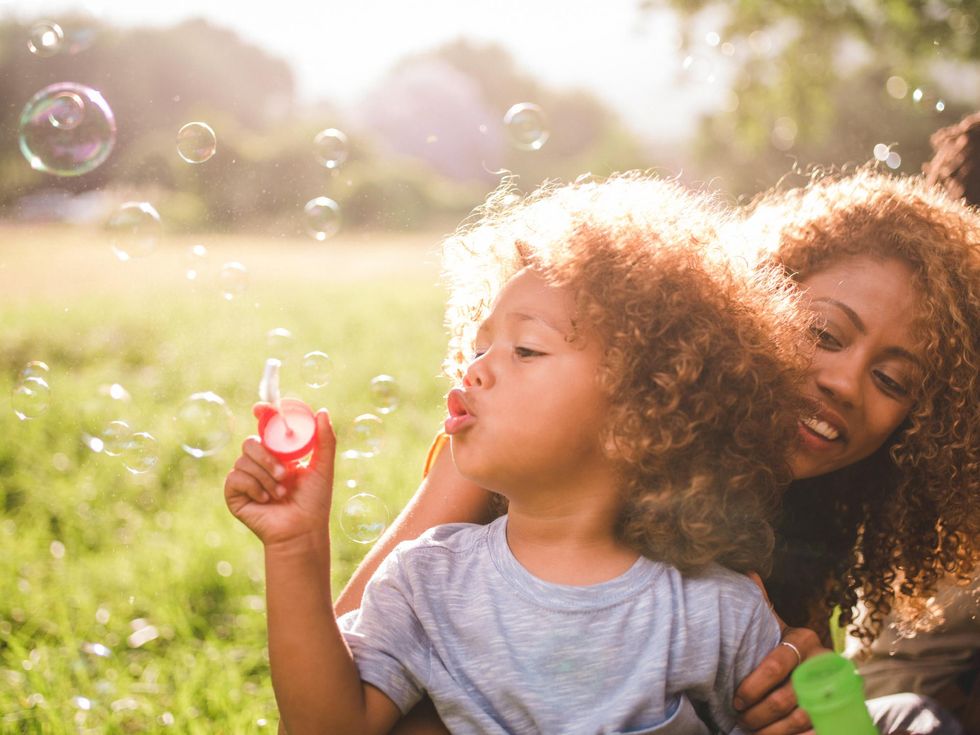 I remember once talking to a friend before the birth of his son. He was telling me that although (at the time), he had only daughters, he did have a godson who he wasn't proactive with when it came to interacting with him. Last I checked, that child is now a grown man and incarcerated (due to a myriad of broken issues). Is that my friend's fault? Absolutely not. At the same time, when he stood up and said that he would be that guy's godparent, there's no telling how much his active influence could've played a direct role in that man's life possibly taking a different path.
Do I know some great godparents? Indeed, I do. I've gotta admit, though, when it comes to the tales of those who admit that they have not stepped up to the plate past maybe a year or so of agreeing to be someone's godparent, those names are endless. And that's got me honestly wondering how many people agree to do it only for the ego stroke of being asked without really taking into account how serious the position actually is.
You know, one of my favorite lines in the movie The Fault in Our Stars is when one of the characters said, "Sometimes, people don't understand the promises that they make when they make them." Preach. That said, there's a Scripture in the Bible that I fear a lot of us don't take very seriously but we definitely should:
"Do not be rash with your mouth, and let not your heart utter anything hastily before God. For God is in heaven, and you on earth; therefore let your words be few. For a dream comes through much activity, and a fool's voice is known by his many words. When you make a vow to God, do not delay to pay it; for He has no pleasure in fools. Pay what you have vowed—better not to vow than to vow and not pay." (Ecclesiastes 5:2-5-NKJV)
When you vow to be a godparent — to passionately care about a child's spiritual needs and well-being while also supporting their parents as they develop — because it is such a solid spiritual position, I believe that God takes it very seriously and literally. That's why, if you agree to be one, while it is indeed an honor, it also requires a ton of grace, humility and consistency.
I know. This is a lot to think about yet if you're currently on the fence about either becoming a godparent or asking someone else to be one for your own kids, it's my prayer that all of this shed some additional light. A godparent isn't just a pat on the back. It's a huge responsibility. For the sake of the children who you may influence at this magnitude…please choose wisely.
Join our xoTribe, an exclusive community dedicated to YOU and your stories and all things xoNecole. Be a part of a growing community of women from all over the world who come together to uplift, inspire, and inform each other on all things related to the glow up.
Featured image by Getty Images
Keep reading...
Show less
Uh-huh. The title alone lets you know that there is so much to unpack here, so take a deep breath and let's knock this one out so that we all can get free, amen? I guess a good place to start would be with a personal example of why I think this is a topic that should be tackled more often. OK, so there's someone I know who, twice, called me because they needed money for their bills. Because I considered them to be a friend, let's just say that I took care of more than a month because I knew how down on their times they were. Y'all but when someone (several months later) in my family died and I asked them if I could use some of their frequent flyer miles (because they had a ton and clearly this was an emergency), their response was, "I plan on going on a lot of trips this year, so I don't want to give those up." Honey, someone died. DIED.
One-sided friendships are a trip, y'all. They're also just how you'd expect them to be — one person doing most of the work; one person constantly being the shoulder to lean on; one person giving 75-90 percent of the support and encouragement; one person is doing most of the giving and one person always going with their needs being unmet and sometimes, flippantly dismissed or ignored.
Honestly, if I had to choose between an enemy or any more one-sided friends, I'd probably go with the enemy because at least, more times than not, they're not getting anything out of me and I know just where I stand. Yep, that's how bad a one-sided friendship can be. That's why I think we should walk through this thing, together, in the hopes that, if you are or aren't sure if you're currently in a one-sided dynamic with someone, you can get the clarity that you seek in order to make the decision that you need to make. SOON.
First of All, Are You Sure the One-Sided Friendship Is Even a Friendship?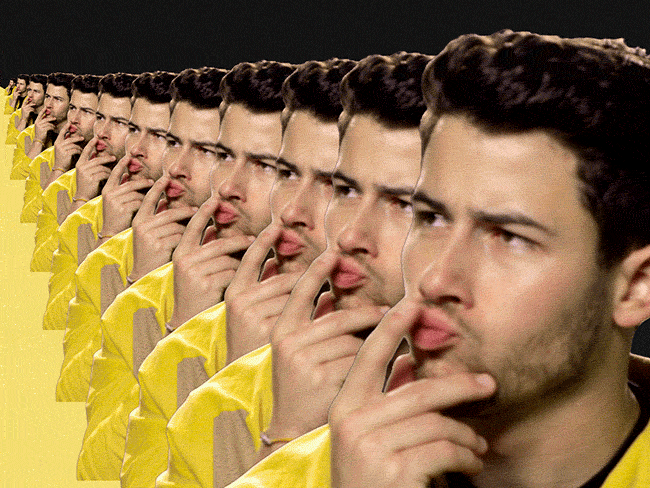 Something that really can't be said enough is the fact that what makes anything a healthy relationship is the root word of the word itself. To relate is to establish a connection and to connect is to communicate and unite with someone else. And y'all, this can't really or completely happen when only one individual is putting forth the time, effort and energy. You know, the reason why I've written articles for the platform like "Always Remember That Friendships Have 'Levels' To Them", "According To Aristotle, We Need 'Utility', 'Pleasure' & 'Good' Friends", "What If You Love Your Friend...But Don't Like Her Anymore?", "What A Supportive Friend Actually Does (It's Not Quite What You Think)" and "Ever Wonder If A Friend Is Just...Not That Into You?" is because I know, from personal experience and the accountants that I've heard from others, that a part of the reason why so many of us find ourselves disappointed in our friendships so often is because we're not even really sure what we should expect from that type of relational dynamic in the first place. And many times, that's due to how our first friendships went down when we were kids.
It's kind of like that wack story that a lot of us were told while growing up — that if a little boy mistreats you in the first grade, that means he likes you (please don't tell your daughters that foolishness). Along these same lines, many of us were introduced to interacting with young boys and girls who were bullies, mean girls and manipulators. And so, unless someone took us aside and explained what our standards and expectations should be, a lot of us found ourselves in highly dysfunctional situations, very early on.
So yeah, if you're wondering if you're in a one-sided friendship or not, first do some real soul-searching over whether or not you even have a good grasp of what a true friend is. A true friend is loyal. A true friend is trustworthy. A true friend respects you. A true friend wants you to feel valued. A true friend shows consistent reciprocity. A true friend supports you. A true friend challenges you. A true friend helps you to feel comfortable in your own skin. A true friend is reliable AF.
If all of what I just said either is somehow foreign to you or has triggered you on some level because you realize that some of your friendships don't look this way, that is already a sign that you may be in something that isn't very healthy or beneficial for you.
How Did Things Start Off?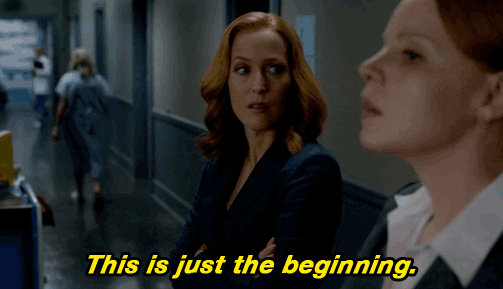 On the heels of what I just said, a wise person once stated something along the lines of, if you want to see how something will turn out, reflect on how it began.
That said, there is a past friendship of mine that I had to release a couple of years ago because I was definitely doing more giving than I was receiving. And when I think back on how we began, it was during a time when my self-esteem was pretty low, so I introduced myself to her while in a state of admiring her and thinking that she was beyond awesome. While on the surface, that probably doesn't seem so bad, the flag in that is when you start any kind of relationship thinking that you are "less than" in comparison to someone else, that can cause things to have a really imbalanced start. In my case, I was more like a fan of hers and she found ways to avail herself and sometimes even exploit that energy.
So much to the point that when I jotted down how much money (for example) that I had spent over the course of our entire relationship, it was literally in the thousands. Meanwhile, she had gotten me a ring from a museum and some lip gloss that she lost (so I never saw it). Another example is I realized that when I would call her to talk about my problems, she found ways to make things be about her or she would overtalk me to the point where I didn't get to complete my thoughts. Another example? We would plan dates and either she would cancel at the last minute or if I came to her home, numerous times she would be on the phone during the visit or fall asleep (which means you didn't appreciate my driving all the way out to your house, on loop).
Now that's not to demonize her because we had some good moments and if there is one thing she did well (at least to my knowledge) was honor confidentiality. Still, when you start to really like your own self and become your own BFF (check out "Self BFF: 7 Signs You're Your Own Best Friend"), you realize that you want what you give. Not only that but you also realize that there are people in this world who are willing to step up to the plate when it comes to what those needs actually are.
Honestly, in retrospect, had I not been so in awe of her and she didn't feel so comfortable with my being that way, perhaps our friendship could've ended up a different way. What I will say is when I ponder the start of a lot of the friendships I have now, they are way healthier than many of the ones in my past. And I can't help but believe that there is truly something to that because a healthy beginning has a much better chance of continuing on that sort of path.
Have You Ever Experienced a Balanced Friendship Before?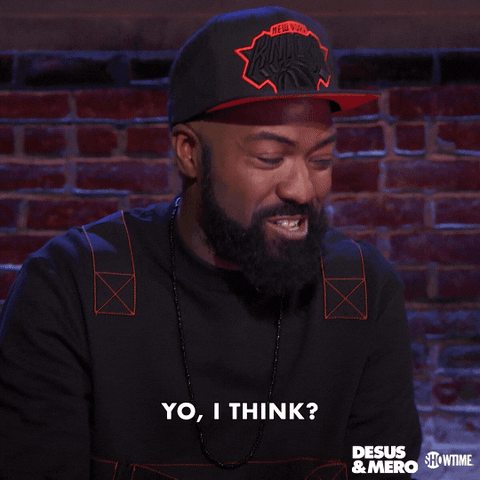 Listen, I'll be the first to say that it's amazing that I am (still) a marriage life coach because when I tell you that both in my family and out, I have seen some straight bullshishery…whew. One time, when my mother and I were discussing this very thing some years ago, she said something that I'm glad I took to heart — "I hope you come into contact with some healthy marriages, so you don't end up becoming jaded." While I must admit that, based on the true definition of healthy, those couples are kind of like a rainbow unicorn, I am thrilled to say that I personally know some, that they are quite inspiring, and they help me to stay motivated to do what I do.
Where am I going with this? Not only do I know some healthy marriages, I also have some balanced friendships. You know what, though? Before I had experienced them for myself, it was easy for me to remain in the hamster wheel of one-sided dynamics because, while they weren't fulfilling me, they were still what I was used to. And what do I mean by "balanced"? Be careful of the kinds of people who state that they can't meet your needs because they "don't have the time".
All of us are busy. All of us have a lot on our plate. Still, we find a way to make time for who and what matters to us — and when someone truly values what you bring to their life, they are going to make sure that you know it.
The reason why I like to use the word "balance" when it comes to defining the opposite of a one-sided friendship situation is because it means things like "the equal distribution of weight". Not just one person is there for the other. Not just one person is doing the giving. Not just one person is being helpful and supportive, even when it's inconvenient at times (check out "Life Taught Me That True Friendships Are 'Inconvenient'"). When two people have signed up to be in a true friendship, they know that there is a certain amount of "weight" that they both need to carry. In fact, by them both doing so, that keeps the friendship from feeling taxing or burdensome for either one of them.
When you've never been in this kind of friendship before, it can be easy to tolerate something far less. That's why I think it's also really important to reflect on who you're in a balanced relationship with. Then, compare those to the ones that are imbalanced. And then, ask yourself why you are remaining in the second ones. This brings me to my next point.
Is Fear Your Relational Motivation to Remain in One-Sided Situations?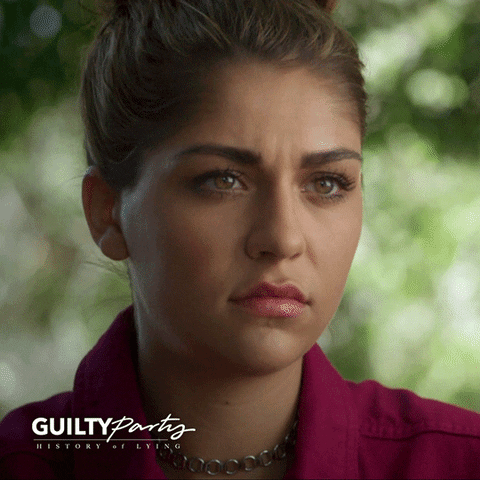 I say it often — the opposite of love is not hate but fear. Even the Bible cosigns on that. One of the things that I appreciate about I John 4:18 is it states that "fear involves to torment" and that couldn't be truer when it comes to remaining in one-sided friendships with other people because torment is about constantly worrying and putting yourself through incessant mental suffering. And when we're scared that if we speak up for what we need or are lacking in our relationships, because we don't know what the outcome(s) will be if we do, we are definitely tormenting ourselves.
I once wrote on this platform about a friend who ghosted me because I started telling her what was and wasn't working for me in the friendship (check out "I Was 'Ghosted' By My Best Friend"). I also once had a guy friend who tried to gaslight me the moment when I started to call him out on some of his manipulative ways. The thing that I hate most about both of these situations is I would've been rid of being emotionally mistreated and taken for granted had I not allowed fear to keep me from confronting them years ago.
When it comes to one-sided friendships, never allow fear to hold you back from stating your mind and sharing your heart. The right ones will appreciate that you did. The wrong ones? Well, they will reveal how wrong for/to you they actually were. It's a win either way.
Do You Even Know What You Need in Your Friendships?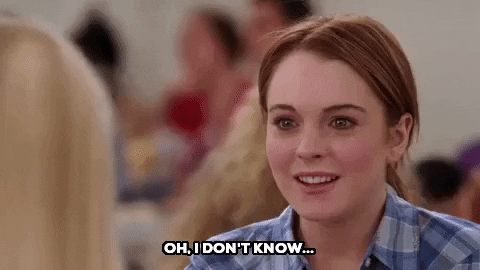 With healing comes seeing things from a broader perspective. I will be the first to say that. And while I'm not really trying to defend those who reaped the benefits of being in a one-sided friendship with me (because, believe you me, most of them know it and have absolutely no problem with it; that's another article for another time, though), what I will say is it's unfair to expect anyone to be a mind reader.
Where I'm going with this is, something that I realized in the process of pulling my own self out of the ditch of one-sided friendships is, I had been so used to giving until I was depleted that I wasn't even really sure that my actual needs were much of the time. And so, while I knew things were lacking and I was growing resentful because of it, if one of those people were to say, "List the 10 things you need me to do," I honestly probably would've said, "If you were really my friend, you would try to figure it out. I mean, I am attentive and proactive towards you."
Y'all, if there is one thing that can spare you a ton of disappointment, disillusionment and potential heartbreak (check out "How To Heal From A Broken Friendship"), it's accepting the very true reality that it's unfair to expect people to think like or do the things that you would do, just because you want them to.
That's why clear, concise and consistent communication in relationships — all kinds of relationships — is so important because, holding your needs in, even if it's to "keep the peace" is a form of self-disrespect; however, you can only say that you aren't being respected in the way that you deserve from others once you state what your needs are and they continue to not meet them — because once they know and ignore, now it's a conscious choice. And that's when it's evident that the friendship is problematic and something must be done.
This brings me to my final point.
If Your Needs Aren't Met, Are You Prepared to Let It Go?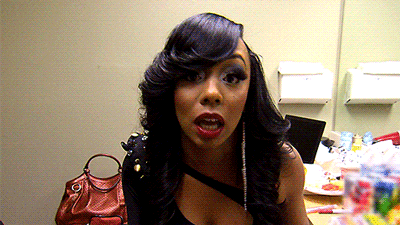 Again, now that I have the kind of friendships where I am meeting needs as my needs are being met, I promise you that I can't think of a solid logical reason for why I would tolerate another one-sided friendship. Case in point. There is someone in my sphere who is cool as all get out. Still, the last time I saw her, I said, "You know we only talk when I call you, right? So, next time we chat, it'll be because you rang me." When I said it, she laughed and was like, "Not so but girl, I'll give you a ring, for sure." Guess how long that's been? Around two years now. On this side of being not codependent or fearful of "losing friendships", I am just fine with that. When I see her, it'll be fine. Yet am I interested in keeping things going by doing all of the work? Uh-uh.
As I bring this all to a close, the main point here is sometimes, the way to handle a one-sided friendship is to end the friendship. I'm not gonna lie and say that it's always easy because as unhealthy as one-sided relationships can be, clearly there is something that you like about the person that has caused you to stick it all out. Personally, what I did was come from the angle of, all of the time, effort and energy, blood, sweat and tears that I was putting into a one-sided friendship where I wasn't getting much reciprocity at all, I now have the room for people who are all about about mutuality — and that is what's so much more beneficial to my overall health and well-being.
Real talk, some of us are in one-sided friendships because we're not good enough friends to ourselves. That's why it's so important to do some self-love journaling (check out "Self-Love Journaling & Why You Should Be Doing It"), to get serious about what you REQUIRE in your friendships and to release those who are unwilling to meet you at your needs (not necessarily all of your wants but definitely your legitimate and realistic needs). Because what's the point in being in any kind of relationship where you are basically in it alone? And for the most part, sis, that's exactly what a one-sided friendship is.
Join our xoTribe, an exclusive community dedicated to YOU and your stories and all things xoNecole. Be a part of a growing community of women from all over the world who come together to uplift, inspire, and inform each other on all things related to the glow up.
Featured image by Getty Images
Keep reading...
Show less
The hurt still lingers. It lingers even though I am now in a good space. I'm slaying my goals, manifesting my dreams, and my life is unfolding beautifully. I have no complaints. But this is a pain that has not softened.
Why won't this hurt leave? Why can't I release this feeling?
This pain tends to resurface from time to time. It's an open wound that is still healing. It cuts deeper than any cut a past lover has given me. The thing is, I value the people that come into my life. And I am not in the business of short-term friendships or transactional relationships. But now I see friendships are not forever, regardless of time, effort, connection, and space.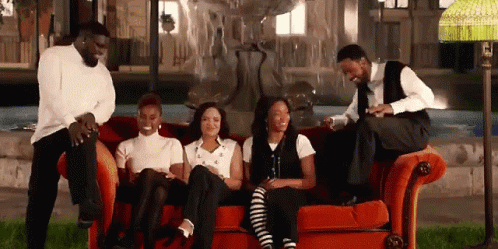 In this past season, I have lost a few close friends. I have also lost friends I was becoming close to. I perceive it as a loss because patterns, actions, body language, and energy tell no lies. I sensed the change in these friendships before it was truly over. It pained me to see their Instagram Stories and posts. It became a trigger for me. Not because I was angry, but because I was hurt. I am still hurt. After everything I did for them, I couldn't help but question, "Why was I being treated differently? You mean to tell me; I was a friend for just one season? I wasn't a good enough friend for a lifetime of seasons?"
Eventually, I began to nonchalantly scroll past their Stories and posts to avoid being triggered.
Why is my title of "friend" now stripped?
Why was I no longer good enough to sit at their table?
Why am I only worthy of being just an acquaintance or an associate now, when I've proven myself as a friend?
I just couldn't understand it at all.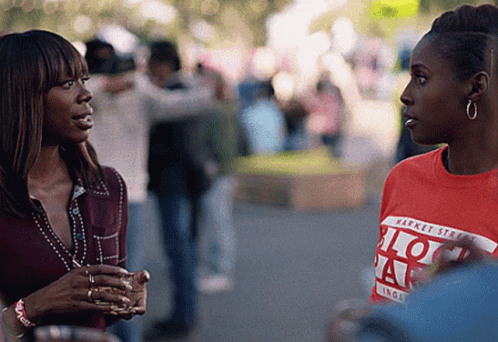 My first thought was, "What did I do wrong?" Followed by, "How do I fix it?" Why did I even think this was my fault, to begin with? I tend to blame myself when situations like these happen. But we all do this when conflict or problems arise. Just know it's a habit I'm trying to break.
For weeks, I lost sleep. I relapsed into an anxious state of mind and possibly mild depression. I confided in my cousins and other friends about the situation at hand. I spent therapy sessions rambling to my therapist about what I have done right in these friendships, what I could have done wrong, and how I should go about confronting these friends. And I did try to address my concerns only to not get a response.
So, finally, I left it alone.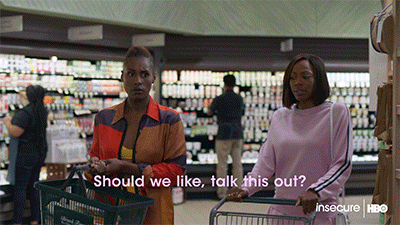 I had nothing more to say. I had no desire to fix anything. I just decided to let it be. I chose to give them grace because I realized I did nothing wrong. I mean, I know what type of friend I am. I am proud of how I show up in my friendships too. I'm a giver.
That's just who I am.
What I did do is use my hurt as fuel to focus on myself. I took all the love, time, patience, energy, effort, and grace I gave to them and poured that ish into myself. Read that again.
And when I did that, I began to shine. I spent my time perfecting my craft, my artistry, and I stayed focused in the gym. I nourished friendships (both old and new) with people who were equally interested in my life, happiness, growth, and success. As my light started to grow bigger and brighter, these same friends started to come back around. As if nothing changed. As if there wasn't an issue that no longer needed to be addressed.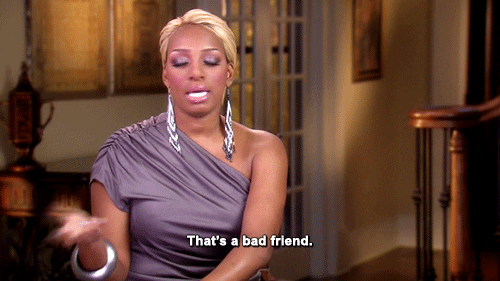 I even questioned whether it was me that was toxic at times. And the answer was no, I wasn't. At the time, my mental health relapsed, and I needed a close friend to talk to. I came to understand they were projecting their issues onto me. I am not one to hold grudges nor hate in my heart. And I learned at an early age pride ruins everything. I am the queen of respect, diplomacy, and tact. So, when I received a message or saw them in public, I kept it cool. But I miss the deeper connection I had with those friends.
To know now, that it may or may not be the same between us still hurts. It hurts to know that they didn't see me the way I saw them. They didn't value me the way I valued them.
In this season, I am not tolerating less than what I deserve in any friendship because I am not a "sometimes" friend. I am not entertaining temporary friendships nor friendships where I am not equally celebrated. I am not accepting a downgrade of "friend to an acquaintance" again. Not ever.
I am limiting access to my time, energy, and space. I am using boundaries across the board. And if someday, these same friendships are to be rekindled, it deserves a conversation with mutual respect, transparency, honesty, and vulnerability. And for me, in this moment, all that shit is earned because now the trust I had is gone.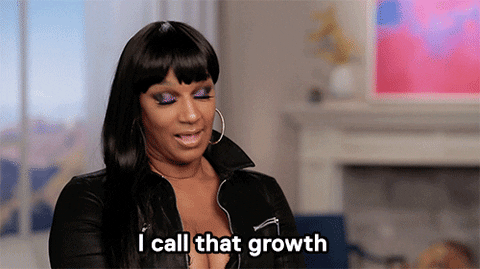 You see, friendship breakups are just as bad as relationship breakups. This is because some of the same principles apply.
You have to come whole-hearted. You have to come ready to talk. Or don't ask or say anything to me at all. I know, I sound mean. I sound jaded, but I promise you I am not. But what I am is serious as AF. You have to realize you are equally exceptional in your own friendships too. Please, don't wait for someone else to show you this. Show it to yourself. You need to know that you are equally worthy of standing next to the person that you call a friend.
You deserve to be equally reposted, invited, nurtured, supported, and all of the above. You are not just worthy of a seat at the table, you are dancing on the motherfucking table too.
And this is how I am handling the loss of friendship this season.
With self-love and self-respect, because I know my worth. And I can only give someone grace for so long.
In the words of Bryson Tiller, we're outta time.
For more love and relationships, features, dating tips and tricks, and marriage advice, check out xoNecole's Sex & Love section here.
Featured image by Getty Images
Keep reading...
Show less
OK. I'm gonna start this off by saying, out the gate, that dating a friend is a bit of a complex topic. On one hand, I'm a huge advocate of it because I wholeheartedly agree with what the late and great R&B singer Johnny Kemp once said when he sang, "the best of friends can be lovers, after all". Indeed. In fact, let me tell it, a lot of marriages would go the distance if folks actually married, not just "a friend" but someone they consider to be their best (highest quality, highest standing, most excellent, most suitable) friend. Why? Basically, because we tend to have so much more tolerance, understanding and willingness to work things out when someone is our very best friend. When we see them as anything less, not so much.
There is a flip to this, though. As someone who was once in a relationship with one of my best friends for several years and is no longer friends with that person now, there are a few things that you should think about long and hard before making that kind of shift in your relational dynamic. For me, I regret getting involved with this particular close friend for all kinds of reasons. Again, not because I don't rally for friends transitioning into more-than-friends. It was because he was into me, I wasn't all that into him and yet I convinced myself that, since he was such a good guy, I should talk myself into making "it" happen anyway. For the skimmers out here, let me just say that if you've got to convince yourself to be with anyone (or it looks like they are trying to "talk themselves into" being with you), that is absolutely NOT a good reason to make a relationship happen. You deserve to be with someone who you're totally into, "they" deserve to know what that feels like — and vice versa.
Still, if you and your friend have a mutual attraction, you do feel a bit of a mutual spark, you're both currently single and there is a part of you that wonders if you both should take things to the next level, here are some things that I highly recommend that you strongly consider — so that making that move can significantly up your chances of proving itself to be totally worth the risk.
Know That Yes, a Relationship WILL Change Things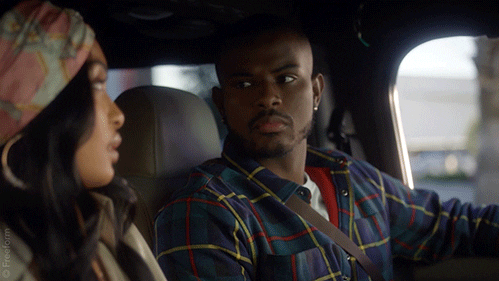 When it comes from going from friends to more-than-friends, where some people mess up is they actually tell themselves that not much will change after the switch is made. In their minds, all that will really happen is they'll go out more and maybe become sexually involved. First of all, becoming sexually involved with someone changes things (it's designed to); if not immediately, eventually. Secondly, the mere fact that the two of you decided to become "more", that speaks to an immediate shift and you wanting one. And sometimes — no, most times — there's no going back once you do.
Can you see the future? Oh, the power we would have if we could. We can't and so yes, making this move is a bit of a gamble. All I'm saying is this is definitely not something that should "just happen". You need to be realistic about the fact that going from friends to more-than-friends can have a ton of benefits. It could also bring about some regret if you're not careful as well.
Whatever You Expect to Switch Up, Discuss It. Beforehand.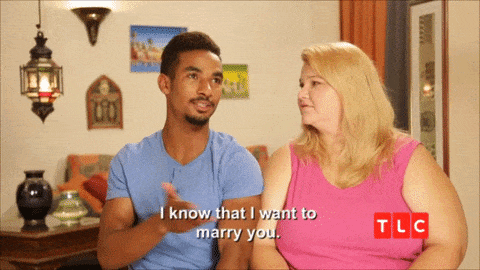 There's someone I know who was friends with someone else, dated them to the point of being engaged, broke up with their fiancée, remained friends (see, it happens) and now, all of these years later, he and his ex are considering making a go of it again. What's the hesitancy? Well, back in the day, the goal was marriage. He's divorced now and has no real interest in getting married again while his ex has never been married before. While she's not sure if jumping the broom is a true desire of hers, he cares enough about her and what they currently share that he wants to make sure that he doesn't end up wasting her time or standing in the way of the kind of relationship that could lead to marriage for her, with someone else, in the future.
That's some grown-up ish right there. Problem is, he's been discussing all of this with me more than with her because he wonders if expressing all of this could make things super awkward and possibly ruin the potential of something romantic. Maybe. Yet what's worse is to go ahead and start dating and/or having sex, with both of them assuming one thing, when they both couldn't be further off the mark.
If there is a benefit that comes with dating a friend, it should be that the two of you already are pretty good at communicating, so why feel uncomfortable with sharing your heart about being in a relationship or even what your fears are concerning it? The best that can happen is you both discover you're on the same page. The worst is realizing that you're not and so you continue on as friends. Right?
Don't Do It As a Form of Settling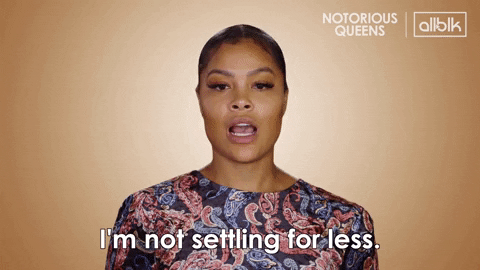 Sometimes, people consider dating a friend out of pure loneliness — shoot, even sheer desperation. Since there are no current prospects in their space, they tell themselves that since they've been spending so much time with their friend in the first place, why not test things out to see if becoming more serious is a good idea.
The guy that I was talking about in the intro? That is a part of what I had going on. I wasn't desperate. I had semi-recently broken up with someone else and so I was a little lonely, though. However, the biggest point was I told myself, "I mean, we hang out all of the time and I tell him everything anyway. All I've got to do is have sex with him. It can't be that big of a shift." Oh, yes it was. Suddenly, the guys I used to tell him about and get advice on, he didn't want me talking to and the hangouts that used to happen so effortlessly, we both wanted more from (he wanted them to happen more often and I wanted him to be much more romantic when they did).
Looking back, because we had been such good friends and that served as the foundation of our relationship, that's what made everything last for as long as I did. Yet I would be lying if I didn't say that I settled — big time. I didn't love him as more than a friend. I was in love with the idea of loving him as more than a friend. And, because of that, I tolerated more than I ever should have. He sucked at birthdays and special occasions. Financially, I was in a more stable place (read between the lines on that one). When he had sex with someone else, I stayed because I processed it as "holding down my friend" when I should've taken it as my "get out jail free" card. Literally.
The takeaway here is, when you know that you're settling, in anything, it usually starts to bring on feelings of resentment — and that can never (ever) be good. So, if you're considering dating a friend because "you've got nothing better to do" — don't. Take it from someone who did it that way and lost time that I will never get back.
What Are the Benefits of Going to the Next Level?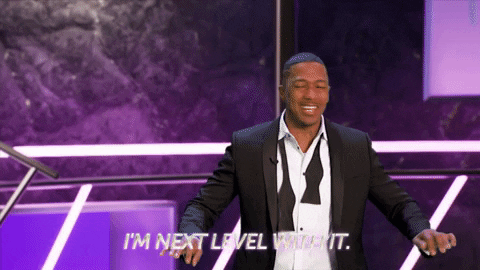 I mean, if you're going to think about this from all perspectives, I had to share with you some of the downside potential. Now let's hit on some of the immense perks. Dating a friend means you're getting involved with someone you already know (I mean, really know). Dating a friend means you're taking things up a notch with someone you trust. Dating a friend means that you can move past that "dating the representative" BS that leaves a lot of people totally disillusioned; while there is another side to one another that you will encounter, because you started out as friends, you tend to already know a lot of their flaws, triggers, history and issues (as they do you). And since you both decided to move forward anyway, it's all good.
If they are a close friend, chances are, your family members and other close friends already know them (or know a lot about them) and have accepted them as a part of your world. Dating a friend also means that you can be certain that you both have each other's best interest at heart — that you're not just "playin' each other". All of these are huge wins. They really are.
Remember to Keep the Friendship Your Top Priority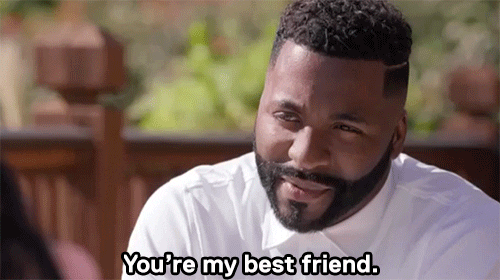 I'm thinking that we all can pretty much agree that the foundation of any relationship should be a friendship. That's why, although there are certainly exceptions to the rule, overall, I'm a bit leery of folks going from 0-100 in only a few months.
I mean, if it took you a couple of years to really trust your girlfriends, why would you marry a guy you've only been seeing (including just met him) for a half a year? While it's kind of a rhetorical question, the answer I've got is a lot of folks are so busy trying to be "in love" that they underestimate how important it is to be "in like" and if you ask any married couple which will get you through the hard times, I can guarantee that at least 90 percent will say that it's the latter.
That's why, if you and your friend do indeed decide to date each other, there's got to be a mutual commitment to keep your friendship as the top priority. What I mean that by that is you need to remain real with one another (even if something is hard to hear), that you both are practical about where things stand (even if it's tempting for one of you to romanticize things to where you are being a bit unrealistic about your expectations) and that you nurture the friendship over feeding the relationship. What I mean by that is you both check in to make sure that you feel like the friendship is still intact.
Because, take it from me, sometimes, when you're dating a friend, you can be so focused on what you think a relationship should be like that you don't even ask yourself if your friendship (and friend) is good — if all of the things that caused you to become friends in the first place are still in a healthy space.
Be Honest: Are You Willing to Risk Ultimately Losing the Friendship?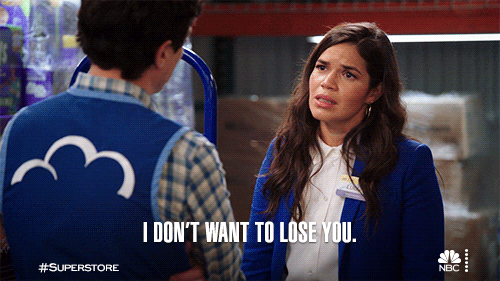 I was recently talking to someone about how heartbroken they currently are because they dated a friend, it didn't work out and what they are now grieving is the end of the relationship and the friendship. Why did it have to cost them both? Because the reality is, even when you are super close with someone on a friendship level, there are some things that you can only experience in a relationship and if things like disloyalty, wanting different things from the relationship, being emotionally hurt on a relational level happens, sometimes that can taint the friendship because you just don't see your friend in the same way.
Personally, if I had really thought about if I was willing to lose my friendship for a chance at a relationship, with all that I now know, the answer wouldn't just be "no". It would be "hell no" because, although he and I are now peaceful, there's just too much water under the bridge at this point.
Again, I hope you don't close out this article and be like, "Damn. Dating a friend sucks" because it really doesn't have to. It's just important that you and your friend are open, honest and really clear about why you're doing it and what you ultimately hope to gain from it. If that happens, again, your odds of success are really good. On the flip, if you're not sure, keep what you already know is great — the friendship.
Because if it's meant to be, you both will know at the right time, there will be a mutual level of peace and the relationship will also move forward into something else — a long-term commitment. If you or he just doesn't feel right about all of that, at least for now, leave well enough alone, chile. Please. Thank me later.
Join our xoTribe, an exclusive community dedicated to YOU and your stories and all things xoNecole. Be a part of a growing community of women from all over the world who come together to uplift, inspire, and inform each other on all things related to the glow up.
Featured image by Getty Images
Keep reading...
Show less
Y'all, if there's one thing I've got in my life, it's successful friends. For one thing, about 90 percent of them are doing exactly what they want to do in life. Secondly, around 65 percent of them are making a living without reporting to anyone but themselves. And three, around 40-50 percent of them are pretty well-known. Because of this winning combo, there are times when people will ask me if I ever have moments when I feel a tinge of jealousy.
To be honest, not really. I think a huge part of it is because none of my tribe really does what I do and vice versa. And so, it's kind of hard to feel envious when someone wins a GRAMMY (I don't professionally sing) or lands a six-figure government deal (like one of my friends who is retired from the military; I'm not in that field either).
At the same time, I do know what it's like to have moments when it feels like everyone else's world is moving swiftly along the highway of ambition while I'm kind of going the speed limit on the side streets — what it's like to be thrilled for my tribe while still wondering when my time will come. And since I highly doubt that this is something that only I have experienced in life, I wanted to share a few insights on how you can get through the season of when your homies are thriving, BIG TIME, while you? Eh, not so much.
Here's the Difference Between Being Envious and Jealous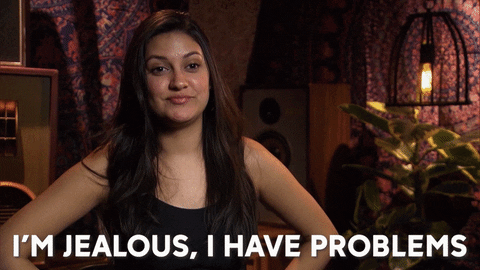 Before getting into how to stop quietly/internally feeling some type of way about your friends flourishing during the moments when it feels like you are somewhat at a standstill, if some self-introspection has revealed that you may have a green-eyed monster staring back at you whenever you look into the mirror and you're too ashamed to tell anyone and/or you're not sure what to do about it, you've come to the right place. However, in order to break free, let me first break down the difference between being envious and jealous; because, while they are closely related, they aren't exactly one in the same.
To envy someone is to have "a feeling of discontent or covetousness with regard to another's advantages, success, possessions, etc." The word that jumps out at me in this is "discontent" because that's all about being dissatisfied. A relationship coach by the name of Tony Gaskins once said, "To be content doesn't mean you don't desire more; it means you're thankful for what you have and are patient for what's to come."
He's exactly right. The reality is, everyone has peaks and valleys in life. No one always has everything going well for them; not everyone experiences trying times either. In short, life is a bit of a roller coaster. Oh, but if you can master how to truly be content — how to take things one moment at a time, how to be grateful for the goodness that is in your own life and how to accept that you are in your season for a reason and purpose, just like everyone else — it can quickly dissolve any feelings of envy that you may be experiencing. Because with contentment comes peace and when you're at peace with yourself…what is there to be envious of? Straight up.
To be jealous is to have a "feeling resentment because of another's success, advantage, etc." It's kind of interesting that envy catches more of a bad reputation than jealously does because I personally think that jealousy is way more problematic. While envy has you feeling dissatisfied, jealousy can have you out here being all resentful 'n stuff and that kind of head and heart space is rooted in grade A bitterness — the kind that can lead to petty, spiteful and even hateful behavior.
Aside from the fact that jealousy simply isn't a good look, if you feed too much energy into it, I'm pretty sure you can see how it can infect and potentially irrevocably damage your friendship(s). So, if this is what you've got going on, ask yourself what the root of it stems from, figure out where your insecurities lie and then start self-love journaling, so that you can heal those broken areas. Being a jealous person sucks — and can suck so much life out of you. When it comes to your friendships specifically, it can take over your psyche and make you a very difficult person to be around. Friends look for people to encourage and support them — not drain them by being low-key resentful and bitter all of the time. Remember that.
Do You Have a Habit of Comparing Yourself to Your Friends?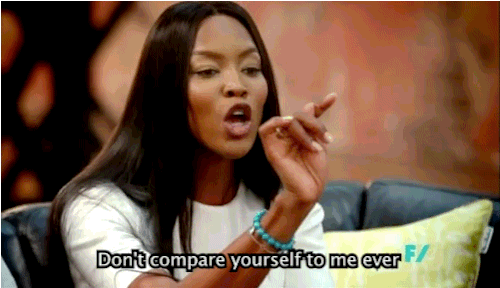 Several steps down from envy and jealousy is the act of comparison. You know, an author by the name of Shannon L. Adler once said, "Personality begins where comparison leaves off. Be unique. Be memorable. Be confident. Be proud." Iyanla Vanzant once said, "Comparing yourself to others is an act of violence against your authentic self." A principle of the Zen Shin Buddhism practice is, "A flower does not think of competing to the next flower; it just blooms."
What I like about all of these quotes is they're a blaring reminder that comparing ourselves to others is really a complete waste of time. It doesn't change the facts, plus it causes us to focus more on what others have going on instead of what we could be cultivating in our own world. While I get that making comparisons is totally human, if this is something that you have a habit of doing, there's no time like the present to start implementing steps to stop.
And just how the heck do you do that? I'll get more into this in the next point. However, a good starting point is to jot down a list of the things that are currently happening in your own life. What are your short- and long-term plans? What are some of the things that you've accomplished over the past several months? What are you particularly grateful for? It really can't be expressed enough that one of the worst things about comparing yourself to other people — especially your friends — is it robs you of time (time you can't ever get back) to blow up your own life in the best way possible. Now that you know this, don't waste another minute in such a senseless mindset. It's simply not worth it.
Are You Watering Your Own Yard?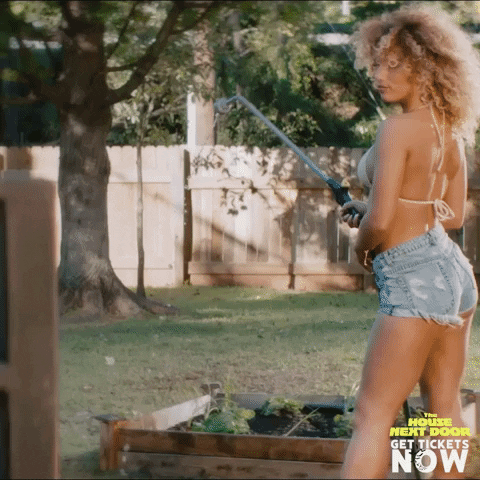 Something that life is teaching me more and more is boredom is problematic AF. There are married couples that I work with who've done some pretty unhealthy things, simply because they were bored. My goddaughters get into trouble sometimes because they do mischievous things, simply because they are bored.
And oftentimes, when we feel like everyone else has it going on but us — yep, you guessed it, it's because we're bored. And when our own lives seem dull, interesting or like we are doing the same things over and over…and over again, of course, it's easier to think everyone else is winning; like their grass is just so much greener.
You know what the remedy for that is, right? You need to water your own yard instead of looking over everyone else's fence. Start by taking a long hard look at your life and honestly determining if you're doing what you want to be doing with it. If you are, what can you do to get you further down the path? If you're not, why do you keep procrastinating when it comes to living your life differently? I'll tell you what — while the moments happen less and less these days, whenever it does seem like everyone around me has a full plate and I'd like to be doing more, I use their accomplishments as a form of motivation. Because if those closest to me can soar in their own lanes, they are living proof that I can do the same.
Do Your Friends Support You As Much As You Support Them?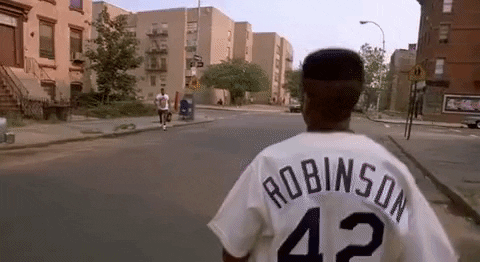 This particular point, while it might not apply en masse, I think some of you will get it. If you happen to be the friend who is the on-call cheerleader, who constantly uses your own gifts and talents to help other people and who is always celebrating your folks and yet, when it's your turn, it's hard to find those who are the same way towards you, it's time to have a serious chat with those who you consider to be your friends. The reason why is because, I'm telling you, the older that I get, the more I realize that what every relationship — whether it's personal or professional — should bring to the table is reciprocity.
When you've got friends who give as much as they take, that makes it so much easier to get through the moments in your life when you feel like they are thriving and you are doing anything but. That's because their proactiveness in your world helps you to not feel alone, it can play a significant role in boosting your self-confidence, and it can fuel you to stay the course in your own life until goals are met and success is reached.
In this life, some people keep you around because they know you're helping them to make things happen. If they're not willing to do the same thing for you, well…how good of friends are they? Real talk.
Sometimes It's Your Time; Just Not Your Turn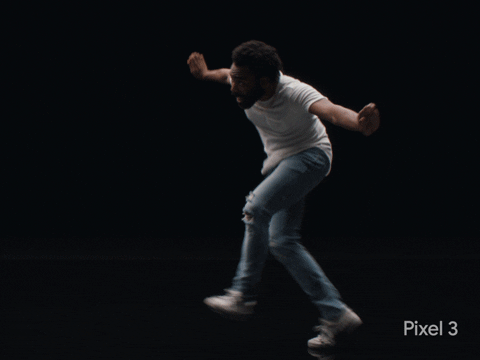 Many, many years ago, I heard a local pastor here by the name of Bishop Joseph W. Walker III preach a message entitled, "It's Your Time; Not Your Turn." The example that he used was standing in a line to get something and while you're ever so close to receiving it, there are others in front of you who will get it first. As a direct result, while it is indeed your time, it's not yet your turn. Hmph. That reminds me a lot of Ecclesiastes 3 that talks about their being times and seasons.
Sis, what you've got to always keep in mind is just like your friends have unique purposes and capabilities, so do you. You will never be able to bring to this world what they can and they will never be able to be as unique and original as you are either. So, while it might seem as if they are advancing, prospering and thriving while you are, well, not so much, don't lose heart. So long as you're doing the best that you can and your friends have your back as much as you have theirs (sometimes, you need to give them a heads up on what you need; busy people are well, busy) — this season won't last forever. Your "thrive time" will show up, soon enough. And your friends will be right there…cheering you along.
Join our xoTribe, an exclusive community dedicated to YOU and your stories and all things xoNecole. Be a part of a growing community of women from all over the world who come together to uplift, inspire, and inform each other on all things related to the glow up.
Featured image by Giphy
Keep reading...
Show less