Y'all, if there's one thing I've got in my life, it's successful friends. For one thing, about 90 percent of them are doing exactly what they want to do in life. Secondly, around 65 percent of them are making a living without reporting to anyone but themselves. And three, around 40-50 percent of them are pretty well-known. Because of this winning combo, there are times when people will ask me if I ever have moments when I feel a tinge of jealousy.
To be honest, not really. I think a huge part of it is because none of my tribe really does what I do and vice versa. And so, it's kind of hard to feel envious when someone wins a GRAMMY (I don't professionally sing) or lands a six-figure government deal (like one of my friends who is retired from the military; I'm not in that field either).
At the same time, I do know what it's like to have moments when it feels like everyone else's world is moving swiftly along the highway of ambition while I'm kind of going the speed limit on the side streets — what it's like to be thrilled for my tribe while still wondering when my time will come. And since I highly doubt that this is something that only I have experienced in life, I wanted to share a few insights on how you can get through the season of when your homies are thriving, BIG TIME, while you? Eh, not so much.
Here's the Difference Between Being Envious and Jealous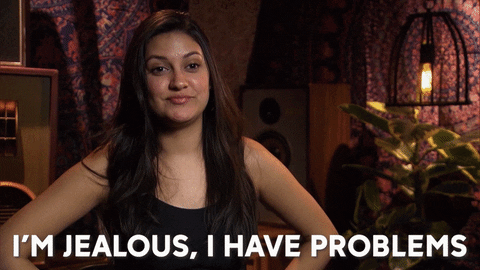 Before getting into how to stop quietly/internally feeling some type of way about your friends flourishing during the moments when it feels like you are somewhat at a standstill, if some self-introspection has revealed that you may have a green-eyed monster staring back at you whenever you look into the mirror and you're too ashamed to tell anyone and/or you're not sure what to do about it, you've come to the right place. However, in order to break free, let me first break down the difference between being envious and jealous; because, while they are closely related, they aren't exactly one in the same.
To envy someone is to have "a feeling of discontent or covetousness with regard to another's advantages, success, possessions, etc." The word that jumps out at me in this is "discontent" because that's all about being dissatisfied. A relationship coach by the name of Tony Gaskins once said, "To be content doesn't mean you don't desire more; it means you're thankful for what you have and are patient for what's to come."
He's exactly right. The reality is, everyone has peaks and valleys in life. No one always has everything going well for them; not everyone experiences trying times either. In short, life is a bit of a roller coaster. Oh, but if you can master how to truly be content — how to take things one moment at a time, how to be grateful for the goodness that is in your own life and how to accept that you are in your season for a reason and purpose, just like everyone else — it can quickly dissolve any feelings of envy that you may be experiencing. Because with contentment comes peace and when you're at peace with yourself…what is there to be envious of? Straight up.
To be jealous is to have a "feeling resentment because of another's success, advantage, etc." It's kind of interesting that envy catches more of a bad reputation than jealously does because I personally think that jealousy is way more problematic. While envy has you feeling dissatisfied, jealousy can have you out here being all resentful 'n stuff and that kind of head and heart space is rooted in grade A bitterness — the kind that can lead to petty, spiteful and even hateful behavior.
Aside from the fact that jealousy simply isn't a good look, if you feed too much energy into it, I'm pretty sure you can see how it can infect and potentially irrevocably damage your friendship(s). So, if this is what you've got going on, ask yourself what the root of it stems from, figure out where your insecurities lie and then start self-love journaling, so that you can heal those broken areas. Being a jealous person sucks — and can suck so much life out of you. When it comes to your friendships specifically, it can take over your psyche and make you a very difficult person to be around. Friends look for people to encourage and support them — not drain them by being low-key resentful and bitter all of the time. Remember that.
Do You Have a Habit of Comparing Yourself to Your Friends?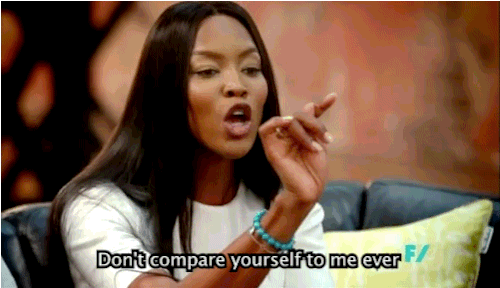 Several steps down from envy and jealousy is the act of comparison. You know, an author by the name of Shannon L. Adler once said, "Personality begins where comparison leaves off. Be unique. Be memorable. Be confident. Be proud." Iyanla Vanzant once said, "Comparing yourself to others is an act of violence against your authentic self." A principle of the Zen Shin Buddhism practice is, "A flower does not think of competing to the next flower; it just blooms."
What I like about all of these quotes is they're a blaring reminder that comparing ourselves to others is really a complete waste of time. It doesn't change the facts, plus it causes us to focus more on what others have going on instead of what we could be cultivating in our own world. While I get that making comparisons is totally human, if this is something that you have a habit of doing, there's no time like the present to start implementing steps to stop.
And just how the heck do you do that? I'll get more into this in the next point. However, a good starting point is to jot down a list of the things that are currently happening in your own life. What are your short- and long-term plans? What are some of the things that you've accomplished over the past several months? What are you particularly grateful for? It really can't be expressed enough that one of the worst things about comparing yourself to other people — especially your friends — is it robs you of time (time you can't ever get back) to blow up your own life in the best way possible. Now that you know this, don't waste another minute in such a senseless mindset. It's simply not worth it.
Are You Watering Your Own Yard?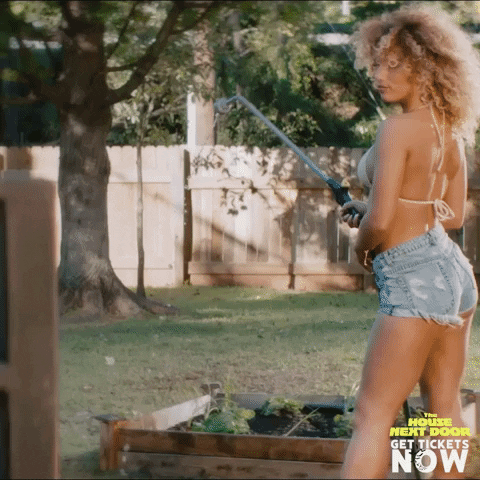 Something that life is teaching me more and more is boredom is problematic AF. There are married couples that I work with who've done some pretty unhealthy things, simply because they were bored. My goddaughters get into trouble sometimes because they do mischievous things, simply because they are bored.
And oftentimes, when we feel like everyone else has it going on but us — yep, you guessed it, it's because we're bored. And when our own lives seem dull, interesting or like we are doing the same things over and over…and over again, of course, it's easier to think everyone else is winning; like their grass is just so much greener.
You know what the remedy for that is, right? You need to water your own yard instead of looking over everyone else's fence. Start by taking a long hard look at your life and honestly determining if you're doing what you want to be doing with it. If you are, what can you do to get you further down the path? If you're not, why do you keep procrastinating when it comes to living your life differently? I'll tell you what — while the moments happen less and less these days, whenever it does seem like everyone around me has a full plate and I'd like to be doing more, I use their accomplishments as a form of motivation. Because if those closest to me can soar in their own lanes, they are living proof that I can do the same.
Do Your Friends Support You As Much As You Support Them?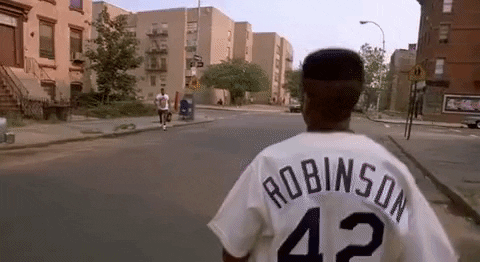 This particular point, while it might not apply en masse, I think some of you will get it. If you happen to be the friend who is the on-call cheerleader, who constantly uses your own gifts and talents to help other people and who is always celebrating your folks and yet, when it's your turn, it's hard to find those who are the same way towards you, it's time to have a serious chat with those who you consider to be your friends. The reason why is because, I'm telling you, the older that I get, the more I realize that what every relationship — whether it's personal or professional — should bring to the table is reciprocity.
When you've got friends who give as much as they take, that makes it so much easier to get through the moments in your life when you feel like they are thriving and you are doing anything but. That's because their proactiveness in your world helps you to not feel alone, it can play a significant role in boosting your self-confidence, and it can fuel you to stay the course in your own life until goals are met and success is reached.
In this life, some people keep you around because they know you're helping them to make things happen. If they're not willing to do the same thing for you, well…how good of friends are they? Real talk.
Sometimes It's Your Time; Just Not Your Turn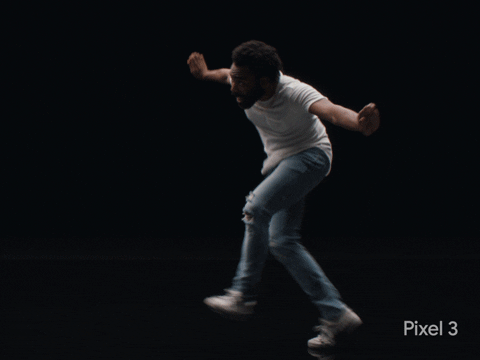 Many, many years ago, I heard a local pastor here by the name of Bishop Joseph W. Walker III preach a message entitled, "It's Your Time; Not Your Turn." The example that he used was standing in a line to get something and while you're ever so close to receiving it, there are others in front of you who will get it first. As a direct result, while it is indeed your time, it's not yet your turn. Hmph. That reminds me a lot of Ecclesiastes 3 that talks about their being times and seasons.
Sis, what you've got to always keep in mind is just like your friends have unique purposes and capabilities, so do you. You will never be able to bring to this world what they can and they will never be able to be as unique and original as you are either. So, while it might seem as if they are advancing, prospering and thriving while you are, well, not so much, don't lose heart. So long as you're doing the best that you can and your friends have your back as much as you have theirs (sometimes, you need to give them a heads up on what you need; busy people are well, busy) — this season won't last forever. Your "thrive time" will show up, soon enough. And your friends will be right there…cheering you along.
Join our xoTribe, an exclusive community dedicated to YOU and your stories and all things xoNecole. Be a part of a growing community of women from all over the world who come together to uplift, inspire, and inform each other on all things related to the glow up.
Featured image by Giphy
Keep reading...
Show less
I don't care how old we get, we can never be too old for a sleepover. So, why don't more of us do it? While things like schedules, partners and kids can make it challenging, I honestly believe that it's because a lot of us aren't sure how to throw one in such a way that it doesn't feel awkward or, let's be honest — childish.
If that's exactly what your line of reasoning is, because I personally think that there is something that's so wonderful and unique about sisterhood bonding, I've put together 15 tips that can make you want to host a grown ass sleepover and also cause your friends to want to RSVP ASAP.
1. Come Up with a Theme
To me, party themes are all about building up anticipation. It doesn't have to be anything deep. You can ask everyone to wear a certain color. You can focus on them coming dressed from a particular era. If you plan on going with a specific type of cuisine or music, folks can show up representing that. It's totally up to you. One way to give your guests an idea of what to expect is to send an e-card invite that has the theme featured on it. Paperless Post, Evite and Smilebox are just some of the online options you've got to choose from.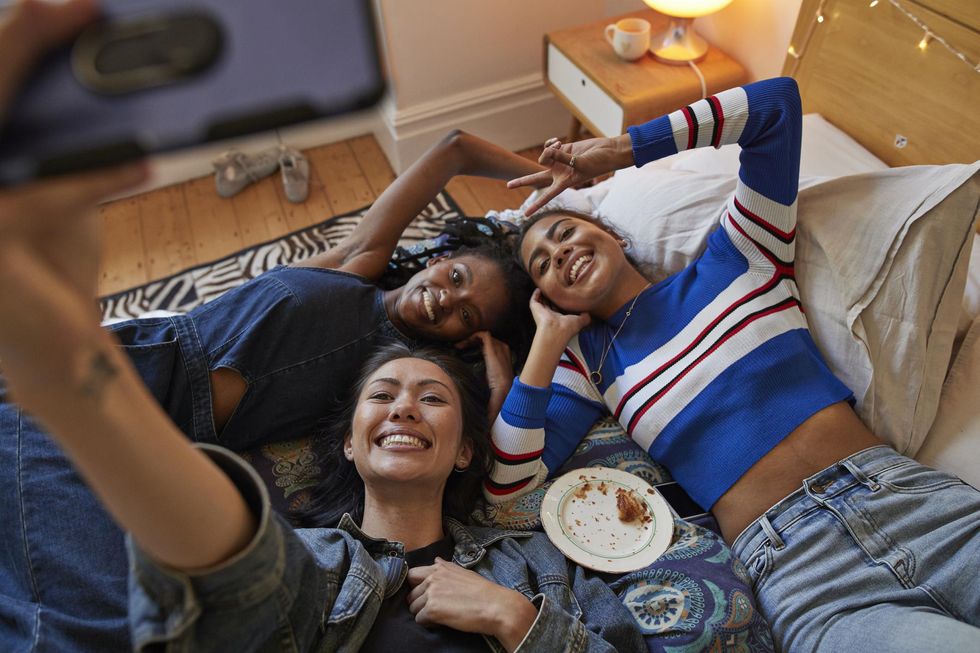 Getty Images
2. Cop Some Mattress Toppers
I'll be honest — sometimes I'll pass on an event like this (or not stay the night) simply because I'm getting too old to be sleeping all uncomfortable on the floor, even with a sleeping bag. Something that can immediately prevent this from being an issue is going to your local Walmart and picking up some mattress toppers (you know, like egg crates). You should be able to find a few for under twelve bucks. They can provide a bit of extra cushion, so that folks aren't waking up with a killer backache the following morning.
3. Potluck It. Kinda.
I recently had a birthday (Geminis, stand up!). When one of my friends asked me if I thought I would ever throw a party, in true Gemini fashion, I said, "Why? So I can go into debt while some folks weren't even thoughtful enough to bring a present?" Chile, please. Along these same lines, just because you may be the one who is hosting the sleepover, that doesn't mean that you need to be trying to figure out how to pay your rent once everyone leaves. Since food is probably going to be the biggest expense (well, that and liquor; I'll get to the latter in a bit), why not have everyone bring something? And to avoid ending up with nothing but plasticware, make specific requests. A dish and a bottle of something to get lit with should do.
4. Get Some Old School Candies
As you're gonna see with some of these other points that I'm going to make, one of the most fun things about a grown woman sleepover is cultivating an atmosphere of nostalgia. One way to do that is to include some bowls of candy that include old-school brands. Something that I like about the website Old Time Candy is it breaks candy down into sections like eras, flavors and types. You can peruse to your heart's content by clicking here; then order and have what you want delivered directly to your house.
5. Serve Snacks That Are Liquor-Infused
Speaking of stuff to snack-on, why not make the kind that are liquor-infused? There's a recipe for vodka chocolate-covered strawberries here. A recipe for vodka-spiked watermelon here. A recipe for drunken salsa here. A recipe for tequila-spiked caramel corn here. And all kinds of recipes for boozed-up ice cream here.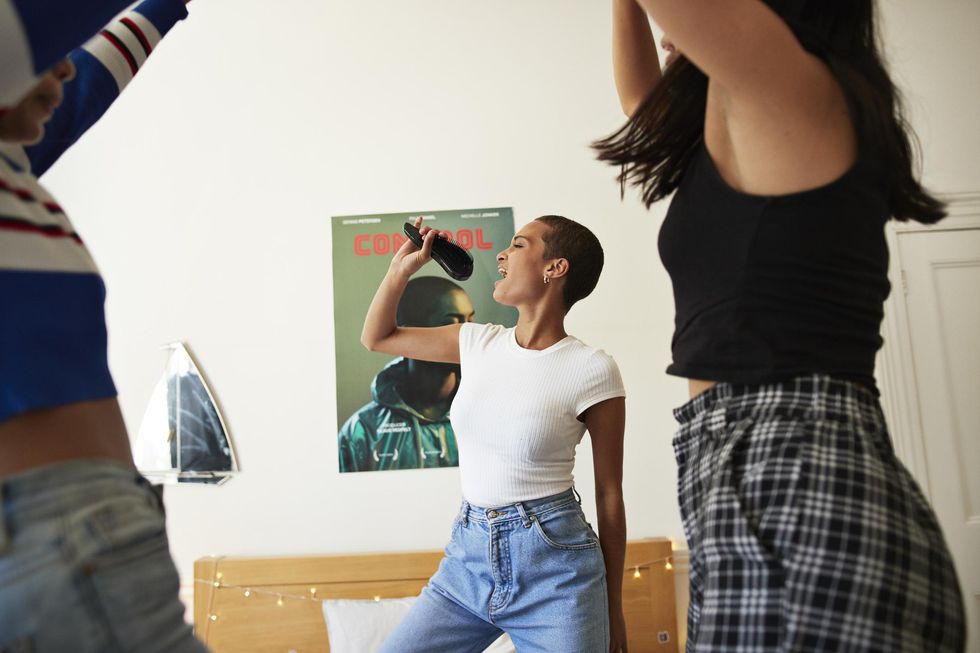 Getty Images
6. Put Together a Playlist from Your Collective College Years
Listen, I adore 90s R&B so much that I've got at least five graphic tees in honor of it. Every time I listen to music from that decade, I can literally hear a sigh come out of my body as I recall my college days. Taking out a couple of hours to put together a playlist from your own college years is a great way to get people hype and to hear some pretty awesome stories while songs are playing in the background — whether you went to school with your homies or not.
7. Stream a Couple of Throwback Movies
I already know that y'all got at least three streaming subscriptions thinking that it would be lower than your cable bill was (is it? LOL). So, why not look ahead of time for one or two movies that will take all of you back to either a simpler or more fun time (college anyone? 20s anyone?)? If you don't have streaming or cable, you might be able to find some gems on Tubi. It takes a little bit of digging and there are random commercials that pop up while viewing, but how much complaining can you do about a free app. Right?
8. Or, Binge-Watch a Favorite Black Sitcom
A show that I binge-watched a couple of years ago and thoroughly enjoyed is Survivor's Remorse. Now that it's back on BET, I've been catching up on it again. I also dig that TV One has put A Different World into rotation. Not only are both shows really good, they take me back to a time and place in my life that hold certain memories that I oftentimes don't think about until I do some binge-watching. Whether it's one of these or something else, maybe pull out five favorite episodes of a show that you and your girls used to like to watch all of the time. Even if you end up eating and talking while it's on, good Black programming always sets the best kind of atmosphere and tone.
9. Create a Signature Cocktail
Sometimes, I will do writing for wedding websites. It's there that I first heard of signature cocktails, and I like everything about the concept. Oftentimes, at wedding receptions, the bride and groom will have their own customized drink or they will come up with something that symbolizes them as a couple.
To commemorate your sleepover with your girls, why not make your own drink too? If you're down yet have no idea where to start, Sip Awards has some helpful tips here. Or, you and your friends can take a signature drink quiz, they can send the results to you and you can come up with a couple of mixtures that way (a cool quiz is right here).
10. And/Or Have Some Cotton Candy Cocktails on Tap
If you just read what I said and thought to yourself, "Girl, I'm gonna be good just to host this thing. What else, you got?", another option is to serve up a cocktail that already exists. One that tends to be a fan favorite is cotton candy cocktails that has strawberries, champagne, vodka, rosè, limes and cotton candy in it (the recipe is here). Talk about a drunkety-drunk-drunk sugar rush!
11. Then Play 20 Questions, Truth or Dare or Never Have I Ever with It
I've played all of these games with some of my girlfriends before and you know what — no matter how long I've known them and how much we've discussed before, when they've got some drinks in them, the game never ends without my mouth falling wide open, at least a couple of times. The main point here is to get an understanding, beforehand, that everything that is shared is confidential. Hell, if you want to makeshift some NDAs, I ain't mad at you. Celebrities do it all of the time. I totally get why.
12. Or, Go a Round of Social Sabotage
If y'all are more of an actual card or board game kind of person, BuzzFeed actually created a game called Social Sabotage (and yes, it's a card game). Basically, the box comes with two sets of cards — where and what. The best way to explain it would be that it's an online/smartphone version of truth or dare with a whole lot of twists to it. Things really could get kinda wild. Anyway, if you want to buy the game, go here. If you want to watch a video that explains how the game works, check that out here.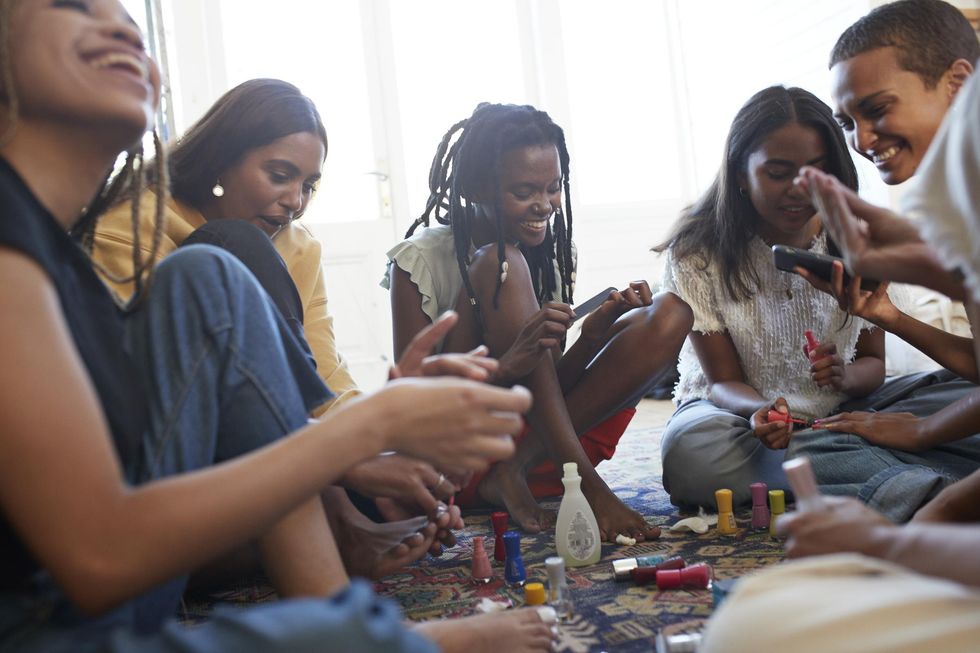 Getty Images
13. Paint Each Other's Toenails (or Fingernails)
OK, while I know that spa activities are a traditional girls' night in move, my experience has been that oftentimes they end up being a lot more trouble than they're worth when it comes to setting up and cleaning up. A happy medium is to have some polishes available for folks to either paint each other's toenails or fingernails. Personally, while I'm good when it comes to my feet, I'm always thrilled when someone can help me to switch out colors for my fingernails when I'm in between mani/pedi appointments. It's a cool way to slow down the night.
14. Give Everyone Their Own Bonnet as a Party Favor
Y'all and these bonnets, boy. One day, I'll write something, just on that alone. For now, can we all agree that they were initially made to protect our glorious hair while we sleep at night? That said, I can't think of a more profound way to end a Black woman sleepover than to hand out a party favor in the form of a new bonnet. If you go to Etsy and put "bonnet" in the search field, you can find a variety that are made from Black women. Some merchants even customize, chile. #yourewelcome
15. Have Breakfast Delivered the Next Day
Once half of y'all are either slightly hungover or too tired to make that big breakfast that you see folks do on TV, I've got an idea. Since actually eating breakfast can help you to feel better after a night of getting totally lit up (so does drinking water or chewing on some ginger, by the way), why not have breakfast (or brunch, depending on the time y'all wake up) delivered?
If you're up to trying something new, My Recipes published "51 of the Best Breakfast Destinations in America". Also, your favorite delivery app should have a breakfast section for you to peruse. It's the perfect way to end an awesome sleepover, don't cha think? Have fun!
Join our xoTribe, an exclusive community dedicated to YOU and your stories and all things xoNecole. Be a part of a growing community of women from all over the world who come together to uplift, inspire, and inform each other on all things related to the glow up.
Featured image by Getty Images
Keep reading...
Show less
Back when I was in my 20s, I used to hear women my age (mid-40s) say that if you are fortunate to have one true friend, consider yourself blessed. At the time, I was like "One? Just one?" but, on this side of wisdom, I totally get where they were coming from—now. It's one thing to know a lot of folks or to even enjoy several different people's company.
But when you're heartbroken and someone sits with you on the phone throughout the entire night or you lose a job and someone financially sacrifices in order to help you get through the following month of bills—yeah, if you find one person who is willing to have your back in that way, that is who is truly a friend. And that is the ultimate kind of blessing.

A couple of months, I wrote a piece on 10 things that you should expect from friends, in general. What separates your best friend from them is the fact that not only is your BFF loyal, honest and supportive, they also do it better than anyone else that you know.
I don't know about you, but after a lot of blood, sweat, tears (and even a little bit of drama), if someone were to ask me who my best friend was, I wouldn't have to hesitate. I immediately know who's shown up and out in my life. If you can totally relate, take a little time out of today—National Best Friends Day—to let your bestie know just how much you love, respect and appreciate them by doing one (or a few) of the following things.
Have a BFF Movies Night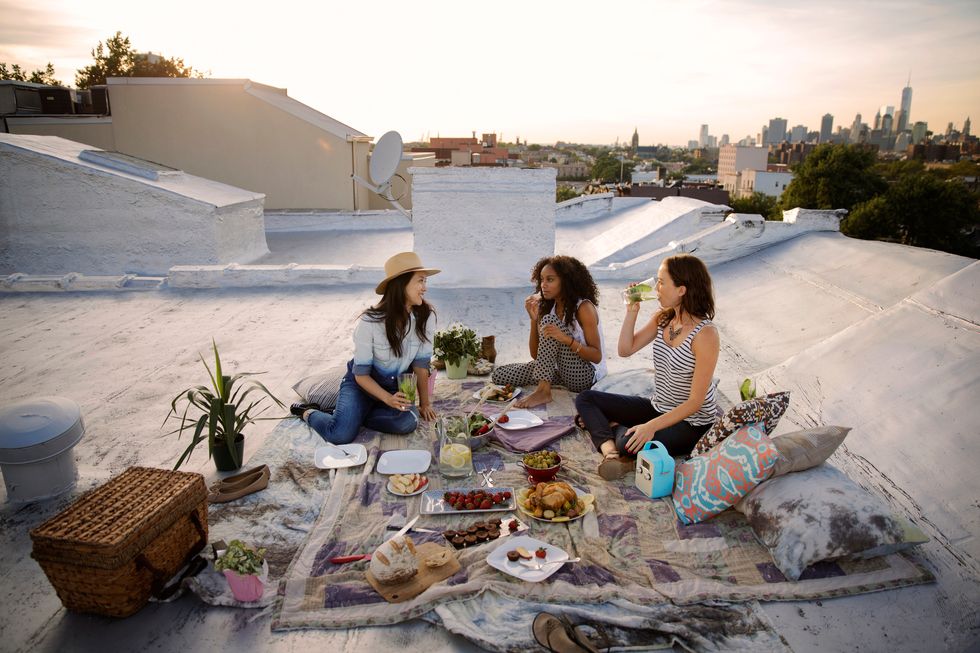 Getty Images
A really popular friendship quote is by author C.S. Lewis—"Friendship is born at that moment when one person says to another, 'What? You too? I thought I was the only one!'" From music to food to movies, chances are, there are things that you and your bestie thoroughly enjoy, even if no one else does. In celebration of some of the things you both love, pick a night to watch some of your favorite flicks together. To make it even better, hit up Postmates to order some of the food you both like to eat too. It's like a sleepover…only, for grown folks.
Make a Photo Album of the Two of You
If you've been besties for a while now, there are probably a ton of pics that you've both accumulated over the years. Why not turn them into prints, print doubles and make a photo album for each of you? One way you can do this is downloading the Walgreens app; that way, you can send your pic files over, they can print them off for you and you can pick them up when they are ready. Another option is to use photo sites and apps like Canvas, Shutterfly, PrintStudio, Free Prints and HP Sprocket (it lets you turn your pics into stickers).
Handwrite Them a Letter
One of my girlfriends has some sort of VIP card at Hallmark. Every time she tells me that, the first thing that comes to my mind is "Hallmark still exists?!" The last time I saw one of those was basically the last time I saw a Borders bookstore (which is kind of sad when I really stop to think about it). The next thing that comes to mind is the reminder that making the time to handwrite notes is still a really sweet thing to do. In fact, Lifehack once published an article stating that we should pen letters more because it's a classy move, it speaks to the importance of the relationship and research proves that they make us, the writer, happy too (among other things).
Why not bring a smile to you and your BFF's face by handwriting her a letter of appreciation? I can't think of one reason why they wouldn't love you to the moon and back for making the time to do it.
Treat Her to a Mani/Pedi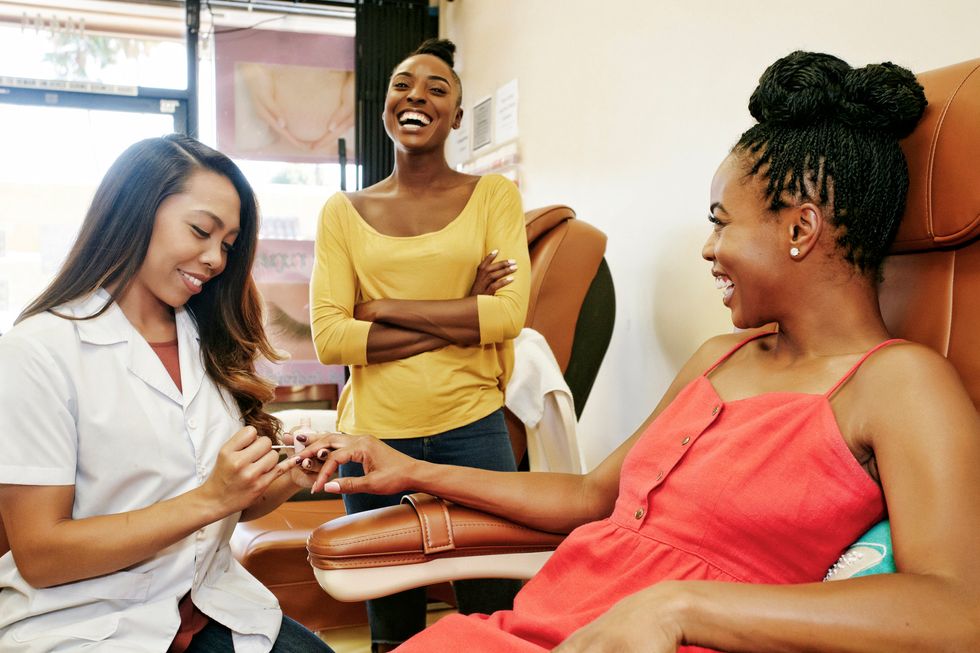 Getty Images
If you want to observe National Best Friends Day by taking your BFF on a date, there's no way you can go wrong by surprising them with a mani/pedi date. If money is tight, a few hacks that can save you money is to ask the salon what mani/pedi deals they have available, removing gel polish at home, bringing your own polish along or, expanding that movie night suggestion I made and doing each other's hands and feet while you're watching Love Jones or Brown Sugar—for the billionth time.
Get Something Customized on Etsy
If you want to get your friend something nice, but you want to avoid anything that says "mall shopping" all over it, do what I do about 7.5 times out of 10—get them something on Etsy. You can customize just about anything you can think of, from T-shirts and body products to jewelry and art.
Case in point—one of my closest friends, emailed me not too long ago to tell me that she would be sending me a Harriet Tubman stamp; that way, while we're waiting for the hater president to get out of office, we can still see Harriet's face on our $20 bill if want to. (Gotta love that Etsy!)
Bring the Friendship Bracelet Back
From what I've read, friendship bracelets have been around, almost since the beginning of time. Indians in Central and South America, along with Asians in China, are who initially made them popular. According to tradition, once you tie this kind of bracelet on to your wrist, you should make a wish and it will come true. This kind of bracelet is also something that's supposed to remain on your wrist until it is too worn to stay on, making it a symbol of all of the love and work you put into your friendship.
Sites like Amazon have a variety of friendship bracelets that you can buy. Or, add an extra special touch by making one for you and your friend instead (one style that looks great at any age is here).
Invent a Specialized Drink (then Certify It)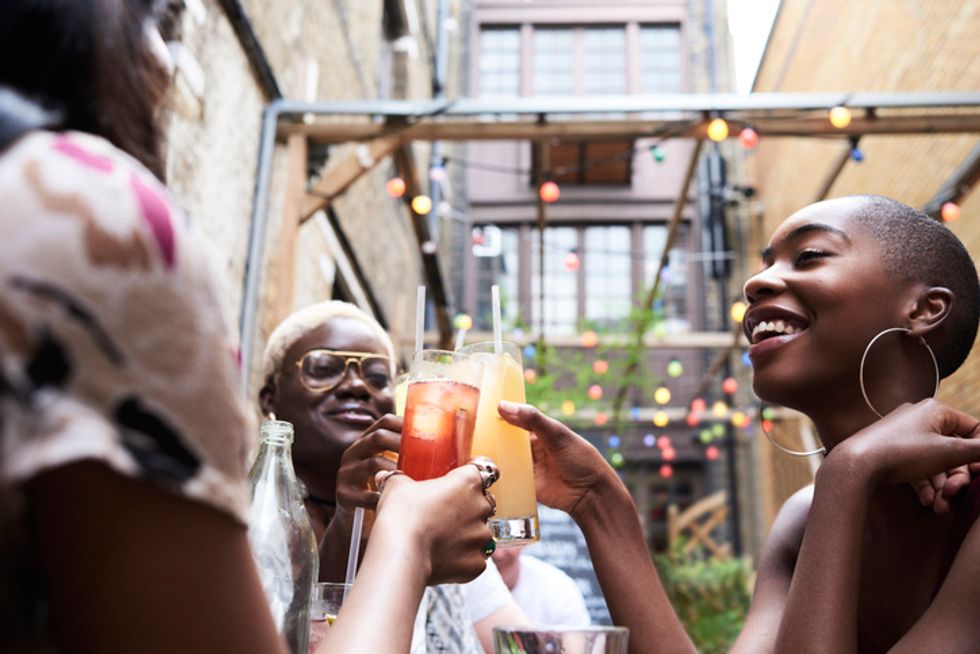 Getty Images
Here's one of the coolest ideas I've heard of in a really long time. You might've attended a wedding before where they couple featured a signature drink. Well, why not invent a drink—cocktail or mocktail—that's either in honor of your friend or your friendship overall? Then, after you do it, make the drink "official" by getting it certified?
If you go to Bartender's website, they've got a way for you to print out the recipe (along with your name) so that you can have the "cocktail right" to your creation. Then you can frame it so that your friend can always remember that there is a drink that is theirs—or y'all's—and no one else's.
Write Their Attributes. Blow It Up and Frame It.
Several years ago, I decided to do something extra-special for a friend of mine. She really wanted to be married at the time, but she kept choosing guys who went totally against the grain of what she claimed she was looking for. We had discussed her dream attributes so much that one day, I put them all down on a piece of paper, in a special font, had it blown up (it was huge) and mounted. The moment that I handed it to her, she was in tears. My motive in making it wasn't so she could have another piece of art to put on her walls; it was so she could remember what she was deserving of, the next time she considered settling.
If you've got someone in your life who personally or professionally settles more than they should or you simply want to personally remind them of how awesome they are, take out a moment to write their attributes, desires or goals down and turn them into a poster. It's one of the best shots to their self-esteem they could get. It's one of the best displays of love that you could offer them as well.
Get Them a Few of Their Favorite Things
My confidant is the ultimate girlie-girl. My godchildren's mom takes Bohemian to an entirely different level (speaking of Bohemian, bless your life and watch this video about the day in the life of Lenny Kravitz when you get a chance). One of my favorite people has Ann Taylor written all over her. And then, there's me—graphic tees, Pumas and silver jewelry. What this all boils down to is none of my friends even remotely have the same taste in…just about anything. But, I kind of like it that way.
A part of what comes with being a good friend is paying attention to a friend's likes/dislikes/tastes. It's not about getting them what we want to have but being in tune with what will put a smile on their face; what they will truly adore. Retaining what that is and then handing them a couple of those items on National Best Friends Day is how you can make it super special as well as memorable for them. It's a great way to be a good friend to your best friend!
Take a Best Friends Trip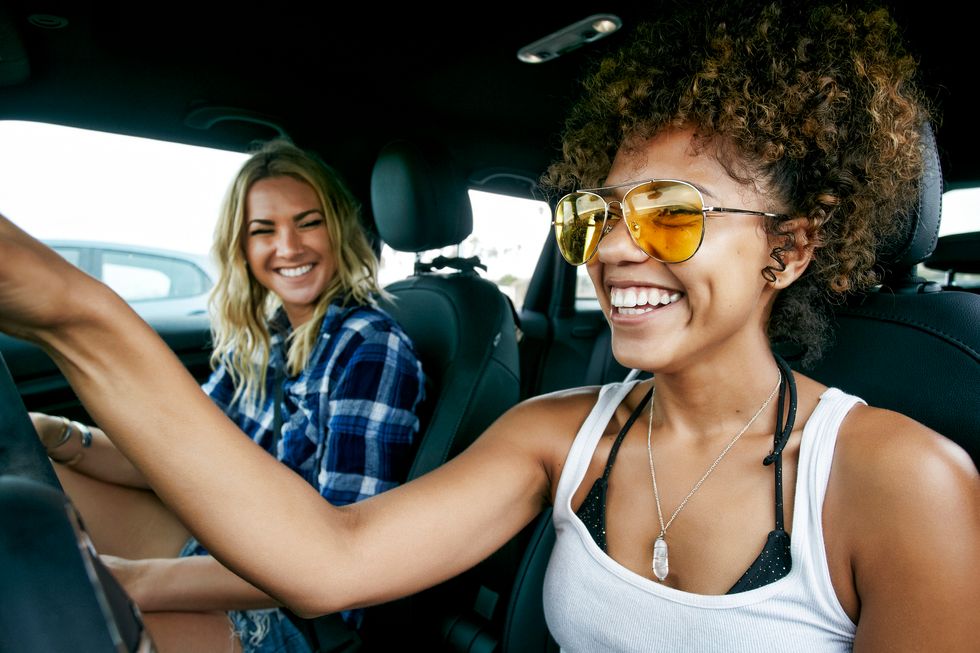 Getty Images
At this stage in my life, I'm pretty much the only single woman out of my circle of close friends. And since most of them are not only married but mothers, a trip generally consists of me going to see them and having play time with children as much as Netflix binge-watching with their parents. But if you and your BFF are not married and/or don't have kids (it's easier to do a trip with your friends when you're married and without children), another thing that you can do is take a trip together.
Now that you know that 6/8 is National Best Friends Day, each and every year, you can both download an electronic vision board so that you can plan for something 12 months from now, or you can take a weekend-long road trip, or the two of you can spend the night in a hotel up the street, just to get a change of scenery. Whatever it is that you come up with, just like a vacation is a great way for couples to reconnect, it's also a cool way for friends to do the same.
(If you need some travel ideas, we've got an entire section devoted to being out-and-about right here.)
Featured image by Getty Images
Originally June 8, 2019
Keep reading...
Show less
We each have placements in more than one astrological sign and therefore exhibit characteristics of several signs. Our placements in each of the planets, signs and houses are just as important as our sun sign placement (the placement that most people refer to when they ask, "What's your sign?"). In addition to the sun sign, there is also a moon sign, an ascendant or rising sign, and even a Venus sign. In particular, the Venus sign is an area you would explore in your astrology chart to learn more about the way you approach friendships and relationships.
Knowing your Venus placements can serve as an extremely helpful guide in navigating your friendships and relationships.
Do you have an extremely large social circle, or are you more of a "no new friends" type? Are you a social butterfly, or are you extremely selective about who you let into your friends group? Have you ever been told, "I didn't like you at first, but you're actually really cool!"? Your Venus sign can reveal a lot about your social tendencies, despite how your sun sign may make you appear to others on the surface!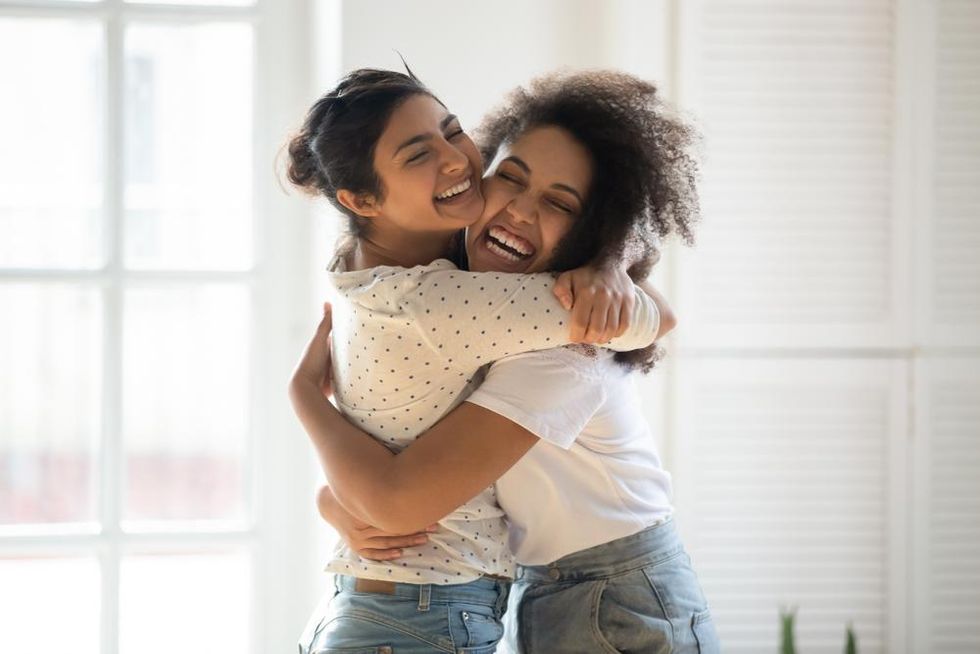 Shutterstock
Here's what your your Venus sign reveals about the way you approach friendships and relationships:

Venus In Aries
Enthusiastic, impulsive and active, you are fun-loving and a fierce defender of your friends. You are not about the games! You are a straight-shooter who is attracted to direct, fiery and assertive people and relationships.
Venus In Taurus
Your favorite pastimes involve checking out new restaurants and spending time with a stable, core group of friends and family. You're not eager to just let anyone into your friend group! You need stability and lots of physical affection and consistency in relationships.
Venus In Gemini
You LOVE humor and jokes! You love to spend time with people who don't take themselves too seriously and who you could enjoy great conversation with. You are the friend that people can talk to about ANYTHING.
Venus In Cancer
You are the mommy of your friend group, regardless of your gender identity! Friends can count on you to nurture them, to comfort them and to express sympathy in times of need. Sentimental and nurturing, you express your love by being in tune with and caring for the needs of others.
Venus In Leo
You are the life of the party! Your friends admire your fashion sense and your dynamic personality. You love to court and to be courted. You pride yourself on being a memorable, irreplaceable friend and romantic partner.
Venus In Virgo
You are very particular about who you let into your friend group. People who are too brash or loud can be a turn-off. You love helping others and you show your love and support for friends through small acts of service.
Venus In Libra
You are the peacemaker of your friends group. A graceful social butterfly, you innately know exactly how to make the people around you comfortable. You make a special effort to make sure that new members of your friends and family group feel welcome.
Venus In Scorpio
Loyalty is a non-negotiable for you! You only want people who will ride for you the way you ride for them. You don't easily let people into your friends circle because not many people are worthy of your devotedness and undying loyalty. You are turned off by superficiality and are attracted to intelligent and deep people.
Venus In Sagittarius
You are the best travel partner a friend could have! You are a "ride-or-die" type who is always down for action or to join your friends in pursuing their wildest dreams or adventures. You are extremely fun-loving and are attracted to those who can help you expand your horizons.
Venus In Capricorn
You are about your business! You like to surround yourself with people who can talk business and investments. You don't have time for petty drama. You are an alpha who prefers to spend time with other people who carry mature, focused energy. You are a boss who doesn't want to be around someone who may distract you or take away from your drive.
Venus In Aquarius
You need intellectual stimulation and plenty of space. The most annoying thing a friend could say to you: "Why didn't you call me?" People with Aquarius in Venus don't like clingy people or feeling pressured to coddle others emotionally. You avoid cliche people and situations. Intelligence and originality in others is very stimulating to you. You love discussing how to bring about real change in the world.
Venus In Pisces
You are a deeply intuitive and sympathetic friend. You find that people are often drawn to you and want to confide their problems in you. You not only hear and sympathize with what the people around you are going through, you absorb and feel their experiences as if you're going through them yourself! You are extremely selfless but you have to be mindful not to let others take your kindness for weakness.
What's your Venus Sign?
Are you a member of our insiders squad? Join us in the xoTribe Members Community today!
Featured image by Shutterstock
Keep reading...
Show less
Toni Childs and Joan Clayton were more than friendship goals. They were life. I was in middle school when Girlfriends first came on the air, and in college when it ended. Growing up watching their epic friendship, it only made sense to want to have a friend like that. But when Girlfriends made its comeback on Netflix, I couldn't help but cringe at their relationship during my binge sessions. Toni's colorist remarks and Joan's self-righteous attitude were just the tips of the iceberg. They couldn't do life without each other. They were one another's soulmates. But their lives didn't complement one another. Instead, their codependency proved to be toxic to the point they would cross so many disrespectful lines, break-up, only to come back to each other again... until they didn't.
Suffice to say, it's so easy to find ourselves giving our lives to relationships. They're your person and we all need one of those. But over time, little and big things could add up to a codependent friendship that is beyond unhealthy, full of manipulation and guilt-tripping (even if it's subconscious). We all love our friends, but this type of attachment just isn't healthy. Here are the signs you could be in a codependent friendship.
1. You're A Fixer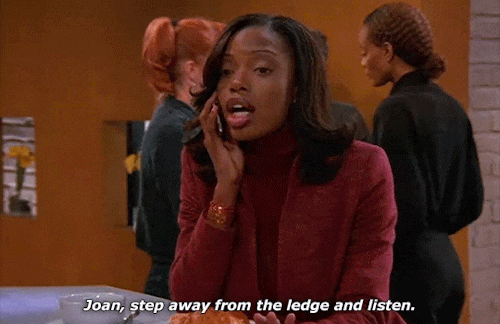 Tumbler
One sign that you are in a codependent friendship is that you spend your energy trying to fix and solve your friend's problems, sometimes letting your own go unnoticed. You're always the first (and often the only) person they call to come and save them, knowing you'll drop everything and show up for them. You feel like you're the only person who can be there for your friend, and they let you because that's all they know.
2. You Feel Anxious If You Don't Talk To Them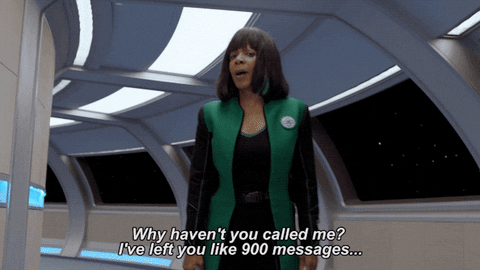 Giphy
You tend to go beyond giving your friend a side-eye if you haven't talked to them in a while. In a codependent friendship, you can't function if days go by and you haven't spoken. You feel like you need to talk to them so they can guide you through your daily life.
3. You're Selfless To A Fault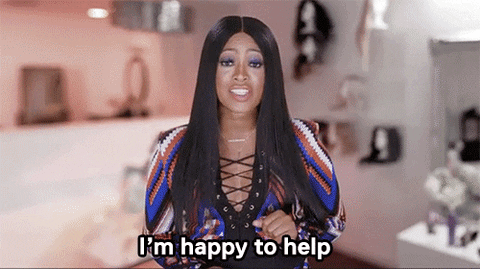 Giphy
You find yourself sacrificing and putting your friend first with nothing in return. You rarely prioritize yourself because you're afraid you could come across as selfish. They might even say things to make you feel that way. In return, your own needs sit unmet on the back-burner.
4. You're Jealous If They Hang Out With Other Friends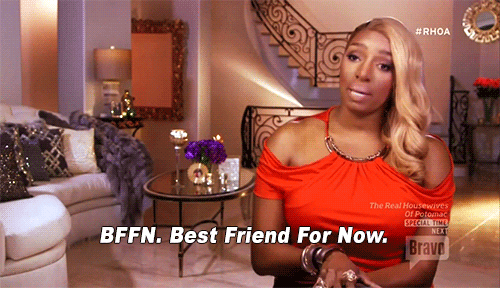 Giphy
Especially without you. You know you're their best friend, and you believe they shouldn't have their own circle outside of your relationship with them. You find yourself getting envious and feeling threatened if they get too close with another person rather than developing a community of your own.
5. You Feel Drained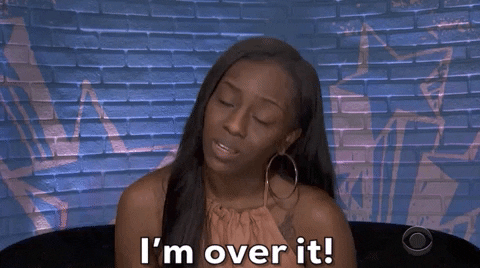 Giphy
If you're honest, in a codependent friendship, you feel drained after spending time with them. Whether it's one always calling to use the other as a soundboard for their problems (big and small) or being extremely needy and clingy, making you feel guilty for having a life outside of them. You pour your life and energy into the other person, hardly ever filling your own tank.
6. Your Identity Is Tied To Them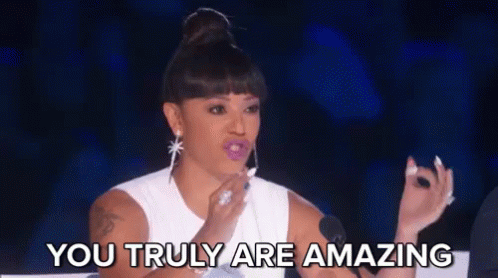 Giphy
In codependent friendships, you don't know who are you without them or when they're not around. Your self-worth, value, and identity are connected to your friendship with them. Yes, it feeds you, but you might feel like you're starving if they're not by your side.
7. You Can't Make Decisions Without Them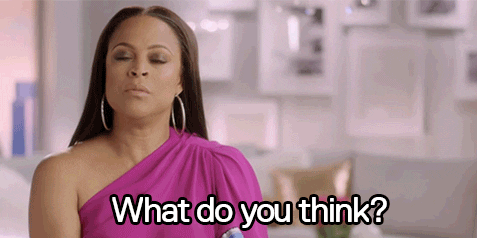 Giphy
There's a difference between wanting to share life moments with a friend, and feeling like you need their "OK" or permission to make those moments. Another sign of a codependent friendship is that you feel like you can't make any major decision without them. Taking a new job (especially in another city), dating a new guy, or going back to school has to go through their checklist of approval.
Are you a member of our insiders squad? Join us in the xoTribe Members Community today!
Feature Image By Shutterstock

Keep reading...
Show less
When you work in the self-help sphere, something that you tend to hear often is the word "sabotage". More specifically, self-sabotage. Due to all kinds of issues that really deserve their own word count space, there are all kinds of reasons for why people sabotage their romantic relationships, certain job opportunities and one other thing that I'm gonna tackle today—friendships. I know it probably sounds super Mister-Rodgers-like to say that the best way to be a friend to someone else is to first be a friend to yourself; however, that really is the truth because, the reality is, to sabotage is to "undermine a cause". That said, it really is difficult to esteem your connections with other people when you don't see the true value in yourself, first. Once you do, though, that can lead you to the kind of friendships that are best for you, second. Yep, the two things pretty much go hand in hand.
It's important that I put that on record because, before getting into some of the toxic habits that can easily sabotage a friendship, it's a good idea to ask yourself if you're in a good space with your own self. For the sake of knowing the purpose of your friendships. For the sake of setting healthy boundaries in your friendships. Also, for the sake of not doing some of the stuff that ultimately ends friendships—friendships that actually can consist of mutual love and yet, they can still go super south due to issues like the following seven that I'm about to share with you.
1. Not Being Honest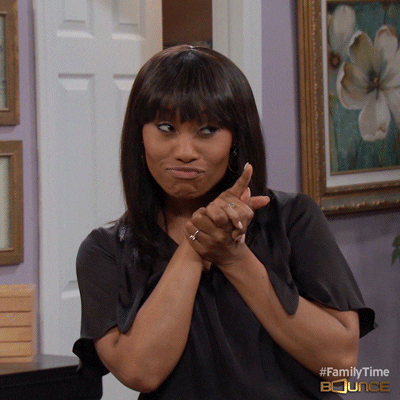 OK. I know that, off top, when I say "not being honest", it probably looks like I'm referring to people who lie (check out "This Is How To Tell If Someone's Lying To You"). Lawd chile. If you've got friends who lie to you all of the time, there is absolutely nothing healthy about that. I will say that I was once very close to a pathological liar. While I sensed that "something in the buttermilk ain't clean", on a few levels, it wasn't until their therapist required that they spill the beans that I recognized the magnitude of how far the falsehoods actually went. In hindsight, I realize that my codependency stuck around for the BS. Meaning, I overlooked what my gut was telling me because I wanted to be there for them and, in some ways, they nurtured the relationship on other levels (like they were giving and supportive).
Anyway, no one who constantly lies to you is a friend to you (or to themselves). That's not actually what I'm talking about, though. What I'm referring to, specifically, are passive aggressive folks. You know what I'm talking about—the kind of people who tell you they are fine when they aren't. The kind of people who present your friendship as one way in your presence and another way when they are talking to others. The kind of people who give you the impression that you're much closer to them than you actually are (check out "Ever Wonder If A Friend Is Just...Not That Into You?")—and it basically all boils down to the fact that they aren't being real, genuine and/or candid with you. Not necessarily because there is some shady or malicious intent. It's mostly because they aren't letting their guard down enough to reveal who they really and truly are. As a result, your friendship with them is more of a façade than anything else. Hmph. "Façade" is actually a really good word because it means superficial. Superficial is surface stuff. And when it comes to true friendships, staying on the surface all of the time doesn't really work. If not immediately…eventually.
2. Not Taking What You Dish Out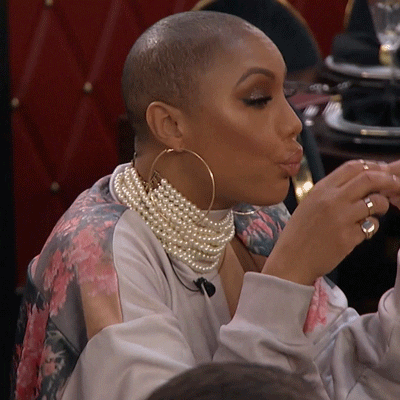 I say it often and I mean it every time that I do—a lot of people out here don't want friends; what they're actually looking for is fans. There are a billion different reasons why. One of them is because a lot of folks are extremely insecure. They're envious. They're always causing drama (usually because they don't trust well, so they are constantly creating problems in their mind). They're negative. They're disingenuous. They constantly live in a state of denial (facts and truth means very little to them). Know what else? They are usually very critical of others. Here's the real fascinating thing about that—they can't handle it when the mirror is put in front of their own face and you are even a little critical of them.
The best kinds of friends aren't people who only tell you what you want to hear. That's not friendship, that is flattery and flattery, more times than not, tends to have ulterior motives. So yes, emotionally mature people are well-aware of the fact that sometimes their friends are gonna call them out on their ish, tell them when they are dead wrong and definitely be the kind of support system that holds them to the kind of standard that will ultimately make them a better individual.
If you've got someone in your life who feels 1000 percent like they are to serve that role in your life yet, when the tables turn, they play the victim, lash out or give you the cold shoulder—not only is this a sign that they can't take what they dish out, it also means you are involved with someone who is so internally fragile that they could cause your friendship with them to break. Literally.
3. Not Honoring Specific Needs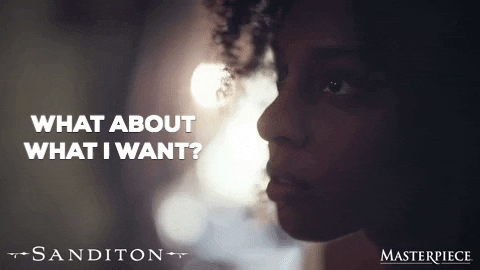 Something that I personally think doesn't get addressed enough is the fact that having multiple friendships can be more challenging than having a spouse in the sense that, when you get married (at least in this country), you're with one person. Yes, it can be challenging and trying at times to figure out how to make that relationship, not only work but last; still, it's just ONE person. Friendships? Whew. Real ones are also quite intimate. And since everyone has their own personality, likes and dislikes and even relational expectations, figuring out how to keep your friendships in a good space can sometimes require more time, effort and energy than many actually want to do.
No doubt about it, one of the biggest causes of sabotaged friendships is the fact that far too many people take on that "one size fits all" approach when that couldn't be further from the truth. Since every person you are friends with is an individual, it's important to do things like learn their love language, figure out some of their triggers, learn how some of their past has made them how they are in the present and also definitely figure out what their relational needs are (as they do the same thing for you).
I've got a friend who hates gifts yet needs a good amount of quality time. I've got a friend who hates physical touch yet is really verbally affirming. One of my friends, I don't know if you could ever say anything to hurt their feelings (we've been homies for almost 30 years now). Meanwhile, I have another who is sweet as honey and yet super sensitive, almost to the point of walking on eggshells. Back in the day, I used to be the kind of person who was like, "I'm just me. Y'all deal with it." Yet the older I get and the more I learn that healthy friendships aren't a dime a dozen, I now make adjustments so that my friends can get just what they need from me. No two friendships are just alike. Figuring out what each friend needs in order for your friendship to thrive can definitely help the relationship to go the distance. If you don't do this…well.
4. Not Being Appreciative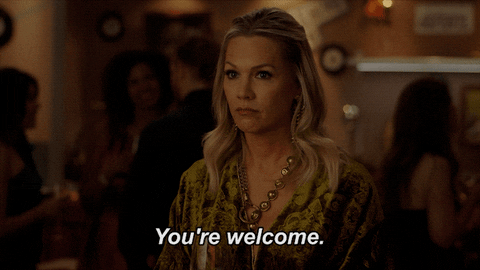 There is a friendship that I had from my 20s right up until I turned 40. Around that time, I had to transition out of. There were a couple of issues within it; however, the one that had me be like, "Yeah, that's it" was the fact that this person had become so entitled that I basically couldn't stand to be in their presence anymore. All of us know certain things that we do well, right? Well, something that most folks know about me is I'm a pretty big giver—and I definitely enjoy blessing my friends. Yet this individual, I had done so much for them, that it got to a point where they started to expect it—and even acted like I was out of pocket when I would say "no", at times. So, why did I stay around for so long? Because they had other good qualities. They kept things in confidence. They prayed for me like no other person would. We had years of history and had supported one another through many people, places, things and ideas. Yet, that lack of appreciation thing really started to take its toll.
Appreciation is a really big thing in friendships. It's not just about being grateful; it's also about making sure that your friend knows that you are aware of what they bring into the friendship. It's about doing things that express how much you value them. A wise person once said, "Not everyone will appreciate what you do for them. You have to figure out who's worth your kindness and who's just taking advantage." Listen, you can love someone all day long. If you don't express that in a form of gratitude, you still could lose them, though. Straight up.
5. Not "Customizing" Each Friendship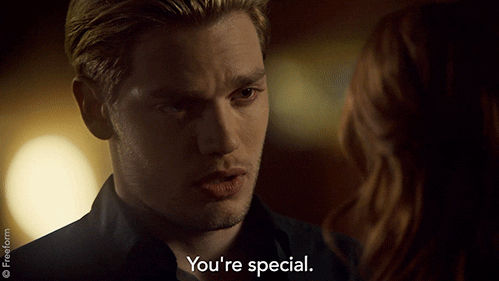 To a certain degree, I've already addressed this point. Still, it's important enough that I think we should go, just a bit deeper. Remember how I said that no two friendships are just alike? OK, say that you're ready to buy a new couch. At the end of the day, all couches have basically the same function. Yet things do come into play like the design, the color, the fabric that it's made out of, the size, etc. Based on what you prefer, you could end up with a couch that you hate or one that you absolutely adore.
Friendships are similar in the sense that some people just want a movie date or wine tasting buddy. Some want a person who they can share their deepest secrets with, knowing that it won't go anywhere. Some want someone who they can be on the same page with when it comes to spiritual insights or professional goals. My confidant and I don't talk nearly as much as my godchildren's mother and I do. At the same time, my confidant knows that they can ring me at 4 a.m. to discuss or vent about whatever. Meanwhile, my godchildren's mom has a very taxing career, so we have to schedule time to spend time together; plus, I've gotta be super flexible in the sense that the schedule could actually change at the last minute. There's no reason to become frustrated with either dynamic. They are individuals. That's just the way it is.
One of the best things about having really good friends is the details that you know about one another. You get each other's preferences. You know one another's quirks. You don't compare them to other friendships that you have. You see each other as true individuals. Unfortunately, far too many friendships get sabotaged because folks loop their friends all in together in the sense that they give everyone the same kind of focus when things really need to be more…customized than that.
6. Not Being Proactive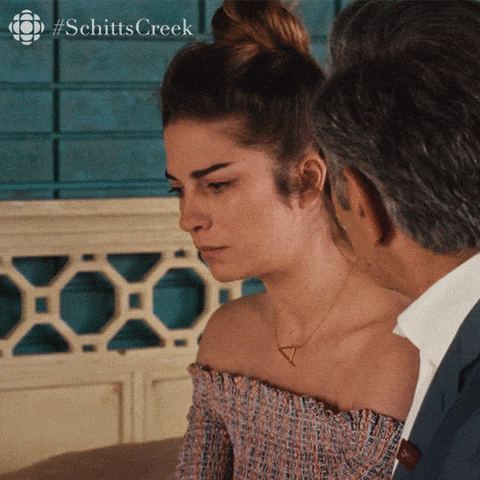 I will say this until each and every single cow in the world comes home. One of the biggest causes of broken relationships, ANY KIND OF RELATIONSHIP, is the fact that far too many people opt for being reactive rather than proactive. What I mean by that is, they get lazy in their relationships and so they wait until their friend is irritated or even angry or hurt before putting any real attention into the friendship. If you know that your friend is big on birthdays, stop missing it and then circling back with a "happy belated" greeting card. If you know something seems a little "off" between you and your friend, don't wait for things to get worse; ask questions in order to gain some clarity. If they've pointed out to you a trigger, do your best to avoid stomping on it with your words and actions. Don't wait until a special occasion to do something special for them. And more than anything, try and be consistent in the good things that you do. Consistency is a superpower that truly doesn't get all of the credit that it deserves.
One of my closest friendships, a part of the reason why it has remained that way for so long is because we both are proactive in the sense of wanting to make the other feel like they are on the radar and not taken for granted. Proactiveness shows others that they are on your mind. Proactiveness shows that you want them to continue to be a part of your life. Proactiveness prevents you from being lazy in your friendships—so that you don't have to constantly try and fix things by acting reactively.
7. Not Allowing the Friendship to Evolve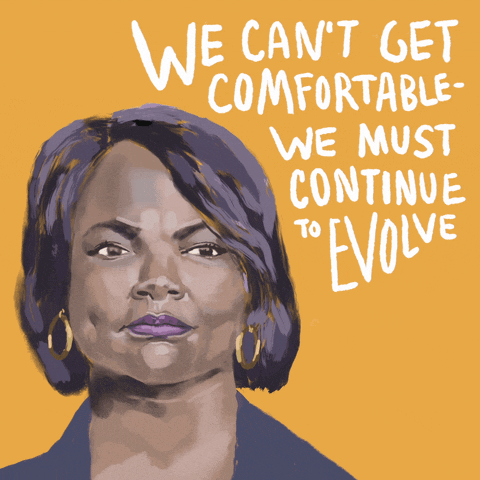 Let's conclude this with a huge friendship sabotage issue. Two of my favorite quotes on personal evolution is, "Many people don't want to see you grow and evolve because growth intimidates those who live complacent lifestyles" (Unknown) and "Life is about evolving. Don't stay in a situation that's not helping you grow mentally, spiritually and emotionally" (Unknown). A very huge life reality is, you can't evolve without change and as you change, that can cause your friendships to shift to some extent. Maybe you've taken on a new job that requires that you move. That is going to shift your friendship. Maybe you're single and your BFF is about to get married. That is going to shift your friendship. Perhaps you're pregnant. That is going to shift your friendship. Or you might've just lost someone very close to you. That is going to shift your friendship (death changes people; that isn't talked about enough either). Honestly, if you're making the most of every day of every year, growth is going to transpire—and that is going to shift your friendship. Especially since your friend is probably growing too.
This is why flexibility, to a large extent, is so important. You've got to love and respect your friends enough to give them to space to transform as they get older, are exposed to more and learn more things. In return, they need to do the same thing for you as well. If you keep trying to hold people to who they were in college or when they were single or, to some extent, who they were last year—it's only going to lead to unrealistic expectations, a certain amount of frustration and, at some point, it could result in your friendship with them ending.
You get old and mature enough and you accept that a lot of friendships don't have to consist of big problems and huge "fall outs". Still, if you're not staying ahead of what can sabotage your friendships—those seemingly little things that can become huge over time—you can still lose precious members of your tribe. Good friends are hard to come by. Do everything in your power to avoid toxic habits that could end up sabotaging them.
Join our xoTribe, an exclusive community dedicated to YOU and your stories and all things xoNecole. Be a part of a growing community of women from all over the world who come together to uplift, inspire, and inform each other on all things related to the glow up.
Featured image by Shutterstock
Keep reading...
Show less