Toni Childs and Joan Clayton were more than friendship goals. They were life. I was in middle school when Girlfriends first came on the air, and in college when it ended. Growing up watching their epic friendship, it only made sense to want to have a friend like that. But when Girlfriends made its comeback on Netflix, I couldn't help but cringe at their relationship during my binge sessions. Toni's colorist remarks and Joan's self-righteous attitude were just the tips of the iceberg. They couldn't do life without each other. They were one another's soulmates. But their lives didn't complement one another. Instead, their codependency proved to be toxic to the point they would cross so many disrespectful lines, break-up, only to come back to each other again... until they didn't.
Suffice to say, it's so easy to find ourselves giving our lives to relationships. They're your person and we all need one of those. But over time, little and big things could add up to a codependent friendship that is beyond unhealthy, full of manipulation and guilt-tripping (even if it's subconscious). We all love our friends, but this type of attachment just isn't healthy. Here are the signs you could be in a codependent friendship.
1. You're A Fixer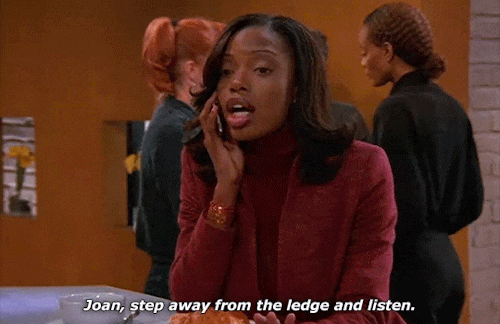 Tumbler
One sign that you are in a codependent friendship is that you spend your energy trying to fix and solve your friend's problems, sometimes letting your own go unnoticed. You're always the first (and often the only) person they call to come and save them, knowing you'll drop everything and show up for them. You feel like you're the only person who can be there for your friend, and they let you because that's all they know.
2. You Feel Anxious If You Don't Talk To Them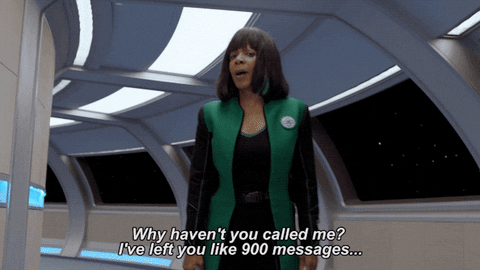 Giphy
You tend to go beyond giving your friend a side-eye if you haven't talked to them in a while. In a codependent friendship, you can't function if days go by and you haven't spoken. You feel like you need to talk to them so they can guide you through your daily life.
3. You're Selfless To A Fault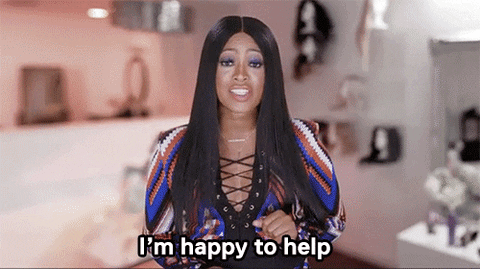 Giphy
You find yourself sacrificing and putting your friend first with nothing in return. You rarely prioritize yourself because you're afraid you could come across as selfish. They might even say things to make you feel that way. In return, your own needs sit unmet on the back-burner.
4. You're Jealous If They Hang Out With Other Friends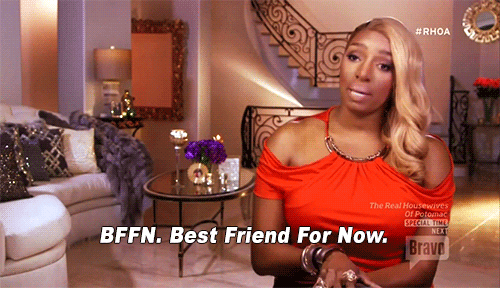 Giphy
Especially without you. You know you're their best friend, and you believe they shouldn't have their own circle outside of your relationship with them. You find yourself getting envious and feeling threatened if they get too close with another person rather than developing a community of your own.
5. You Feel Drained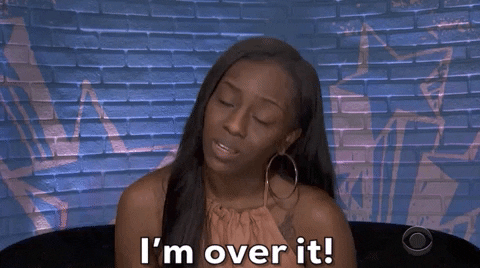 Giphy
If you're honest, in a codependent friendship, you feel drained after spending time with them. Whether it's one always calling to use the other as a soundboard for their problems (big and small) or being extremely needy and clingy, making you feel guilty for having a life outside of them. You pour your life and energy into the other person, hardly ever filling your own tank.
6. Your Identity Is Tied To Them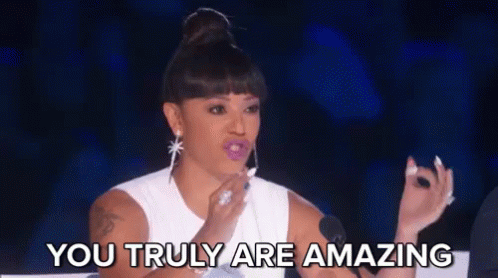 Giphy
In codependent friendships, you don't know who are you without them or when they're not around. Your self-worth, value, and identity are connected to your friendship with them. Yes, it feeds you, but you might feel like you're starving if they're not by your side.
7. You Can't Make Decisions Without Them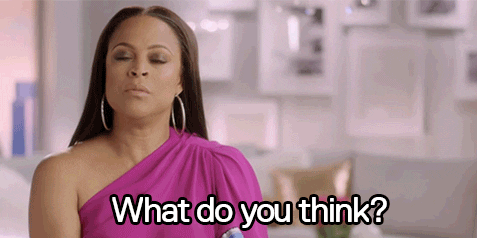 Giphy
There's a difference between wanting to share life moments with a friend, and feeling like you need their "OK" or permission to make those moments. Another sign of a codependent friendship is that you feel like you can't make any major decision without them. Taking a new job (especially in another city), dating a new guy, or going back to school has to go through their checklist of approval.
Are you a member of our insiders squad? Join us in the xoTribe Members Community today!
Feature Image By Shutterstock

Keep reading...
Show less
When you work in the self-help sphere, something that you tend to hear often is the word "sabotage". More specifically, self-sabotage. Due to all kinds of issues that really deserve their own word count space, there are all kinds of reasons for why people sabotage their romantic relationships, certain job opportunities and one other thing that I'm gonna tackle today—friendships. I know it probably sounds super Mister-Rodgers-like to say that the best way to be a friend to someone else is to first be a friend to yourself; however, that really is the truth because, the reality is, to sabotage is to "undermine a cause". That said, it really is difficult to esteem your connections with other people when you don't see the true value in yourself, first. Once you do, though, that can lead you to the kind of friendships that are best for you, second. Yep, the two things pretty much go hand in hand.
It's important that I put that on record because, before getting into some of the toxic habits that can easily sabotage a friendship, it's a good idea to ask yourself if you're in a good space with your own self. For the sake of knowing the purpose of your friendships. For the sake of setting healthy boundaries in your friendships. Also, for the sake of not doing some of the stuff that ultimately ends friendships—friendships that actually can consist of mutual love and yet, they can still go super south due to issues like the following seven that I'm about to share with you.
1. Not Being Honest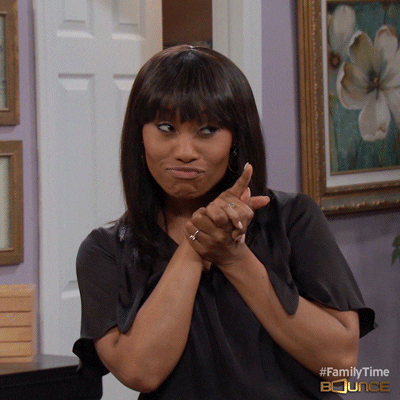 OK. I know that, off top, when I say "not being honest", it probably looks like I'm referring to people who lie (check out "This Is How To Tell If Someone's Lying To You"). Lawd chile. If you've got friends who lie to you all of the time, there is absolutely nothing healthy about that. I will say that I was once very close to a pathological liar. While I sensed that "something in the buttermilk ain't clean", on a few levels, it wasn't until their therapist required that they spill the beans that I recognized the magnitude of how far the falsehoods actually went. In hindsight, I realize that my codependency stuck around for the BS. Meaning, I overlooked what my gut was telling me because I wanted to be there for them and, in some ways, they nurtured the relationship on other levels (like they were giving and supportive).
Anyway, no one who constantly lies to you is a friend to you (or to themselves). That's not actually what I'm talking about, though. What I'm referring to, specifically, are passive aggressive folks. You know what I'm talking about—the kind of people who tell you they are fine when they aren't. The kind of people who present your friendship as one way in your presence and another way when they are talking to others. The kind of people who give you the impression that you're much closer to them than you actually are (check out "Ever Wonder If A Friend Is Just...Not That Into You?")—and it basically all boils down to the fact that they aren't being real, genuine and/or candid with you. Not necessarily because there is some shady or malicious intent. It's mostly because they aren't letting their guard down enough to reveal who they really and truly are. As a result, your friendship with them is more of a façade than anything else. Hmph. "Façade" is actually a really good word because it means superficial. Superficial is surface stuff. And when it comes to true friendships, staying on the surface all of the time doesn't really work. If not immediately…eventually.
2. Not Taking What You Dish Out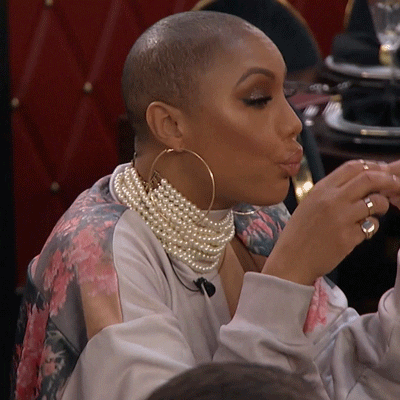 I say it often and I mean it every time that I do—a lot of people out here don't want friends; what they're actually looking for is fans. There are a billion different reasons why. One of them is because a lot of folks are extremely insecure. They're envious. They're always causing drama (usually because they don't trust well, so they are constantly creating problems in their mind). They're negative. They're disingenuous. They constantly live in a state of denial (facts and truth means very little to them). Know what else? They are usually very critical of others. Here's the real fascinating thing about that—they can't handle it when the mirror is put in front of their own face and you are even a little critical of them.
The best kinds of friends aren't people who only tell you what you want to hear. That's not friendship, that is flattery and flattery, more times than not, tends to have ulterior motives. So yes, emotionally mature people are well-aware of the fact that sometimes their friends are gonna call them out on their ish, tell them when they are dead wrong and definitely be the kind of support system that holds them to the kind of standard that will ultimately make them a better individual.
If you've got someone in your life who feels 1000 percent like they are to serve that role in your life yet, when the tables turn, they play the victim, lash out or give you the cold shoulder—not only is this a sign that they can't take what they dish out, it also means you are involved with someone who is so internally fragile that they could cause your friendship with them to break. Literally.
3. Not Honoring Specific Needs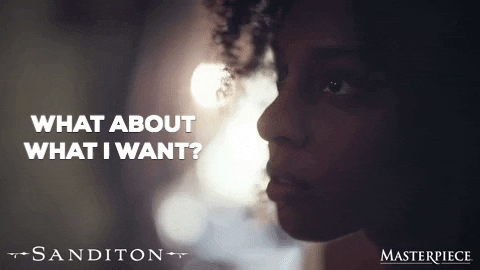 Something that I personally think doesn't get addressed enough is the fact that having multiple friendships can be more challenging than having a spouse in the sense that, when you get married (at least in this country), you're with one person. Yes, it can be challenging and trying at times to figure out how to make that relationship, not only work but last; still, it's just ONE person. Friendships? Whew. Real ones are also quite intimate. And since everyone has their own personality, likes and dislikes and even relational expectations, figuring out how to keep your friendships in a good space can sometimes require more time, effort and energy than many actually want to do.
No doubt about it, one of the biggest causes of sabotaged friendships is the fact that far too many people take on that "one size fits all" approach when that couldn't be further from the truth. Since every person you are friends with is an individual, it's important to do things like learn their love language, figure out some of their triggers, learn how some of their past has made them how they are in the present and also definitely figure out what their relational needs are (as they do the same thing for you).
I've got a friend who hates gifts yet needs a good amount of quality time. I've got a friend who hates physical touch yet is really verbally affirming. One of my friends, I don't know if you could ever say anything to hurt their feelings (we've been homies for almost 30 years now). Meanwhile, I have another who is sweet as honey and yet super sensitive, almost to the point of walking on eggshells. Back in the day, I used to be the kind of person who was like, "I'm just me. Y'all deal with it." Yet the older I get and the more I learn that healthy friendships aren't a dime a dozen, I now make adjustments so that my friends can get just what they need from me. No two friendships are just alike. Figuring out what each friend needs in order for your friendship to thrive can definitely help the relationship to go the distance. If you don't do this…well.
4. Not Being Appreciative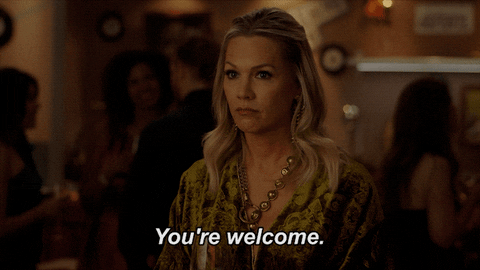 There is a friendship that I had from my 20s right up until I turned 40. Around that time, I had to transition out of. There were a couple of issues within it; however, the one that had me be like, "Yeah, that's it" was the fact that this person had become so entitled that I basically couldn't stand to be in their presence anymore. All of us know certain things that we do well, right? Well, something that most folks know about me is I'm a pretty big giver—and I definitely enjoy blessing my friends. Yet this individual, I had done so much for them, that it got to a point where they started to expect it—and even acted like I was out of pocket when I would say "no", at times. So, why did I stay around for so long? Because they had other good qualities. They kept things in confidence. They prayed for me like no other person would. We had years of history and had supported one another through many people, places, things and ideas. Yet, that lack of appreciation thing really started to take its toll.
Appreciation is a really big thing in friendships. It's not just about being grateful; it's also about making sure that your friend knows that you are aware of what they bring into the friendship. It's about doing things that express how much you value them. A wise person once said, "Not everyone will appreciate what you do for them. You have to figure out who's worth your kindness and who's just taking advantage." Listen, you can love someone all day long. If you don't express that in a form of gratitude, you still could lose them, though. Straight up.
5. Not "Customizing" Each Friendship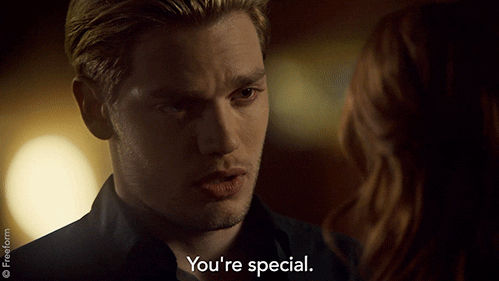 To a certain degree, I've already addressed this point. Still, it's important enough that I think we should go, just a bit deeper. Remember how I said that no two friendships are just alike? OK, say that you're ready to buy a new couch. At the end of the day, all couches have basically the same function. Yet things do come into play like the design, the color, the fabric that it's made out of, the size, etc. Based on what you prefer, you could end up with a couch that you hate or one that you absolutely adore.
Friendships are similar in the sense that some people just want a movie date or wine tasting buddy. Some want a person who they can share their deepest secrets with, knowing that it won't go anywhere. Some want someone who they can be on the same page with when it comes to spiritual insights or professional goals. My confidant and I don't talk nearly as much as my godchildren's mother and I do. At the same time, my confidant knows that they can ring me at 4 a.m. to discuss or vent about whatever. Meanwhile, my godchildren's mom has a very taxing career, so we have to schedule time to spend time together; plus, I've gotta be super flexible in the sense that the schedule could actually change at the last minute. There's no reason to become frustrated with either dynamic. They are individuals. That's just the way it is.
One of the best things about having really good friends is the details that you know about one another. You get each other's preferences. You know one another's quirks. You don't compare them to other friendships that you have. You see each other as true individuals. Unfortunately, far too many friendships get sabotaged because folks loop their friends all in together in the sense that they give everyone the same kind of focus when things really need to be more…customized than that.
6. Not Being Proactive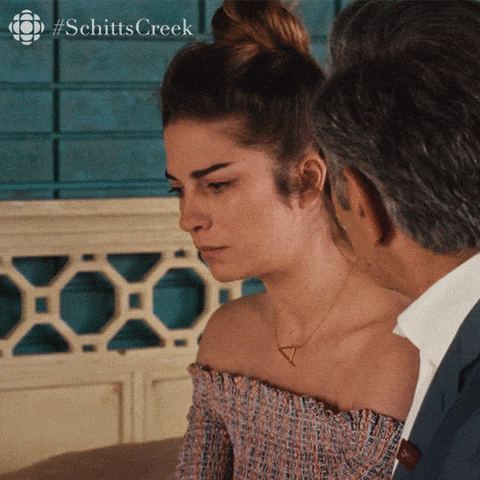 I will say this until each and every single cow in the world comes home. One of the biggest causes of broken relationships, ANY KIND OF RELATIONSHIP, is the fact that far too many people opt for being reactive rather than proactive. What I mean by that is, they get lazy in their relationships and so they wait until their friend is irritated or even angry or hurt before putting any real attention into the friendship. If you know that your friend is big on birthdays, stop missing it and then circling back with a "happy belated" greeting card. If you know something seems a little "off" between you and your friend, don't wait for things to get worse; ask questions in order to gain some clarity. If they've pointed out to you a trigger, do your best to avoid stomping on it with your words and actions. Don't wait until a special occasion to do something special for them. And more than anything, try and be consistent in the good things that you do. Consistency is a superpower that truly doesn't get all of the credit that it deserves.
One of my closest friendships, a part of the reason why it has remained that way for so long is because we both are proactive in the sense of wanting to make the other feel like they are on the radar and not taken for granted. Proactiveness shows others that they are on your mind. Proactiveness shows that you want them to continue to be a part of your life. Proactiveness prevents you from being lazy in your friendships—so that you don't have to constantly try and fix things by acting reactively.
7. Not Allowing the Friendship to Evolve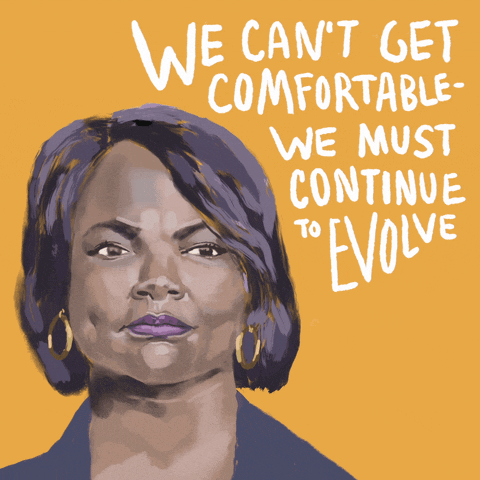 Let's conclude this with a huge friendship sabotage issue. Two of my favorite quotes on personal evolution is, "Many people don't want to see you grow and evolve because growth intimidates those who live complacent lifestyles" (Unknown) and "Life is about evolving. Don't stay in a situation that's not helping you grow mentally, spiritually and emotionally" (Unknown). A very huge life reality is, you can't evolve without change and as you change, that can cause your friendships to shift to some extent. Maybe you've taken on a new job that requires that you move. That is going to shift your friendship. Maybe you're single and your BFF is about to get married. That is going to shift your friendship. Perhaps you're pregnant. That is going to shift your friendship. Or you might've just lost someone very close to you. That is going to shift your friendship (death changes people; that isn't talked about enough either). Honestly, if you're making the most of every day of every year, growth is going to transpire—and that is going to shift your friendship. Especially since your friend is probably growing too.
This is why flexibility, to a large extent, is so important. You've got to love and respect your friends enough to give them to space to transform as they get older, are exposed to more and learn more things. In return, they need to do the same thing for you as well. If you keep trying to hold people to who they were in college or when they were single or, to some extent, who they were last year—it's only going to lead to unrealistic expectations, a certain amount of frustration and, at some point, it could result in your friendship with them ending.
You get old and mature enough and you accept that a lot of friendships don't have to consist of big problems and huge "fall outs". Still, if you're not staying ahead of what can sabotage your friendships—those seemingly little things that can become huge over time—you can still lose precious members of your tribe. Good friends are hard to come by. Do everything in your power to avoid toxic habits that could end up sabotaging them.
Join our xoTribe, an exclusive community dedicated to YOU and your stories and all things xoNecole. Be a part of a growing community of women from all over the world who come together to uplift, inspire, and inform each other on all things related to the glow up.
Featured image by Shutterstock
Keep reading...
Show less
Some of y'all probably remember the movie The Wedding Planner (Jennifer Lopez, Matthew McConaughey). Whenever I reflect back on it (which I actually do more than I would like to due to being a marriage life coach), something that immediately comes to mind is a "rule" that Jennifer Lopez's character had when it came to engaged couples. She could tell, based on the first dance song they shared together, just how long their marriage was gonna last.
Well, over the years, I have come up with some other dead ringers that two people's marriage is headed towards some pretty bumping waters if they don't switch up their thinking a bit—thinking that sex shouldn't be a priority; believing that a difference in religions isn't "that big of a deal"; thinking that sucking at money management (whether it's one person or both) isn't gonna cause a ton of problems up the road; feeling like they don't "marry someone's family" (you don't but you do have to deal with them a lot and/or the after-effects of your spouse's family's influence on them); not discussing gender role expectations (whether you have some or none at all); overlooking triggers that already kinda piss you off about the one you're seeing (marriage only magnifies what already exists), and thinking that marriage means that you shouldn't have single and/or opposite sex friends.
Each one of these deserve a hearty "what in the world are you thinking?!" article; however, you can tell from the title of this piece what we'll be exploring today. As someone whose friend pool consists of mostly married people at this point, there are a few reasons why I believe it is very important for married folks to have single friends—yes, male as well as female ones, for husbands as well as wives.
Single Friends Offer a Different Perspective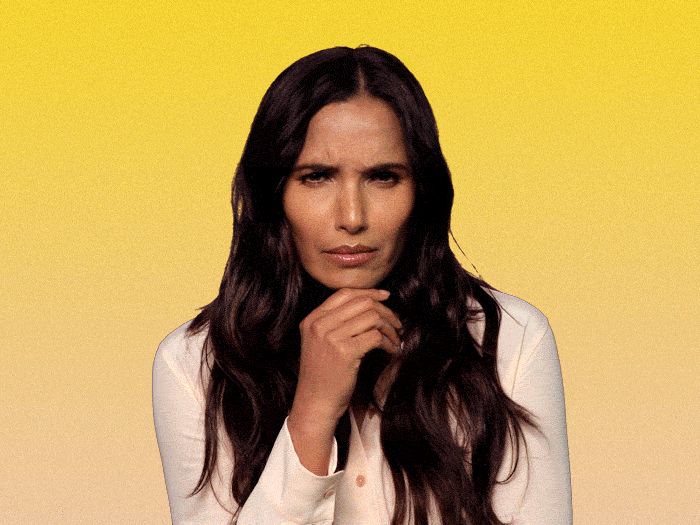 Relational status-wise, "single" means you're not married (even tax forms cosign on this). I don't know what makes so many people think it also means that we as singles don't have any kind of insight, experience or common sense when it comes to matters of the heart. Good lord. And here's the thing—I often tell my clients that sometimes it's a good idea to have a single counselor/therapist/life coach and to see a married couple from time to time. The reason why is because it is very difficult for married folks to counsel without bringing their own marriage into the mix and the reality is each marriage is different—meaning, what works for one couple may absolutely not work for another. Not only that but based on how a married person feels about their relationship or spouse at the time that you seek them out, their advice could be great or really jaded.
Singles on the other hand—it's like there is oftentimes a very "detached approach" in the sense that we oftentimes just see whatever a husband or wife is talking about for what it is. Because of that, our perspective isn't so emotionally driven and that can actually be helpful at times.
Single people read books. Singles check out podcasts. Singles have (usually) had relationships before. Singles pray and meditate. Singles want to see the people they care about win. (Many) singles have great knowledge and common sense. Know what else? A lot of singles are single by choice, so them not being married shouldn't be seen as a disqualifier so much as a personal preference—one that is oftentimes based in profound wisdom.
Having single friends when you're married can help you to look at things from an "outside looking in" angle that you might not get any other way. That's just one reason to consider having them as friends, even if you are in a marital union.
Single Friends Can Give You the Opportunity to Do Certain Things That You Enjoy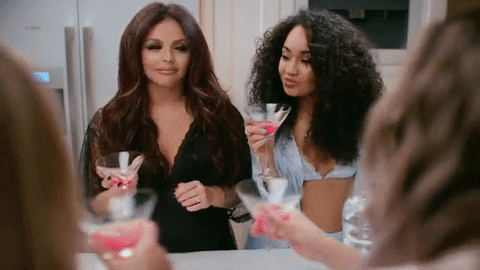 When you're married, it's a part of who you are—a big part even. Know what? It's still not your entire identity, though. I can't tell you how many people that I have to remind that no one is—or should be—their everything. Believing that your spouse should be exactly that is not only a low-key form of idolatry, it will set you up to be quite disappointed, many times over. Because, again, no one is supposed to check every box and fill every void. This is another reason why having single friends can be a cool thing because the things that your spouse may not be interested or like to do, you can do those things with your single friends—and spending time with those friends can make you value your marriage all the more once you return home.
Now, what I will say on this particular point is hanging out with an opposite sex friend and no one else could get a little dicey simply because intimate time is well…intimate time. Yet even in this case, a good opposite sex friend is totally on the up and up and therefore, will have no problem spending time with you, even if it's at your house with your spouse present. Maybe it's to see a movie that your husband couldn't care less about or to have dinner with the both of you that features a dish that only they would appreciate. Bottom line, single friends can keep you from resenting your spouse if there are things that you like that they don't because you've got those friends to share those experiences with. It can actually take some pressure off of your hubby. That's always beneficial.
Single Friends Can Be a Great Support System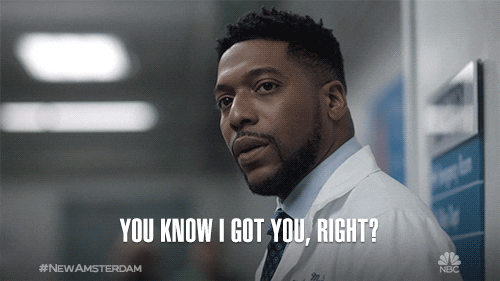 I have close married male and female friends. Their spouse knows I exist and most of them even have my phone number (the ones who don't, don't want it). The reason why is because I get the "two are now one" (which is biblical, by the way—Genesis 2:24-25) concept. Besides, if I am a good friend to my folks, this means that I want all that personally affects them to thrive—their marriage included. And you know what? I can't think of one friend whose spouse has an issue with my being friends with their partner. Now, I will say that a big part of this is because the spouse has met me and even had a few conversations with me before. Also, when it comes to my male married friends, none of them are someone I've had any kind of romantic or sexual history with (that kind of dynamic is another article for another time). And perhaps being a marriage life coach helps. Yet you know what I believe the biggest part is? My married friends and their spouse know that I am a huge fan of marriage and I make it clear that being friends with married folks means that I am an advocate for their relationship.
A couple of years ago, I wrote an article for the platform entitled, "Why Every Engaged Couple Needs A 'Marriage Registry'". When you get a chance, check it out because it touches on different ways that different people can support a marital relationship in some very specific ways. Any couple who's been married for more than a couple of years knows that it doesn't just take a village to raise a child, it oftentimes takes a village to support a marriage too. Healthy, happy and mature single people can be supportive in some pretty extraordinary ways from being a listening ear and prayer partner to helping to plan a special occasion with your partner or being willing to watch your kids. Every marriage needs support. Single folks can offer help and encouragement. Try it. It might just blow your mind how good we are at it.
Single Friends (Typically) Have More Availability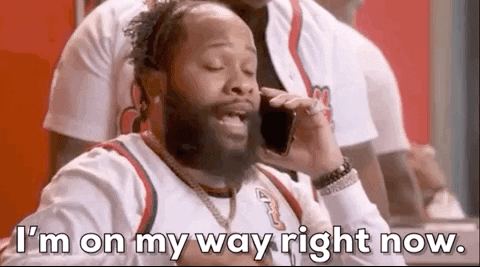 I don't go to a ton of weddings. The long short of the reason is because I think wedding ceremonies are very sacred events and, like many officiants say, "It's a union that should be entered into soberly and not lightly." To me, it's a celebration, for sure. At the same time, it's not just a party or merely something to do on any given weekend. That said, the few I have gone to when a close friend is jumping the broom, I often get laughed at. It's because I'm sometimes crying more than just about everyone else. Why? I'll be real—I'm happy for my peeps yet I'm grieving as well because I know that the friendship is about to change. My newly married friend won't have the same kind of time they once did. They can't just "link up" whenever they want to because they've got other priorities. In short, their availability is gonna be quite different, moving forward.
Me? Not so much. Yes, I have a life—a full one, thank you very much; still, my friends can call me at 2 a.m. to vent or cry and it's typically a lot easier for me to drop everything and come their way, if need be. I can't tell you how many "talk me off the ledge" midnight hour chats I've had with some of my married friends when their spouse was out of town or how often I've rerouted on the way to one place to head someplace else when a married friend needed an ear or shoulder.
Married friends only having married friends means that sometimes, they have to figure things out without anyone being able to truly have their back because their married friends are unavailable. Single friends can oftentimes stand in the gap in a way that makes them a real lifesaver.
You Can Share Your Wisdom/Insight with Your Single Friends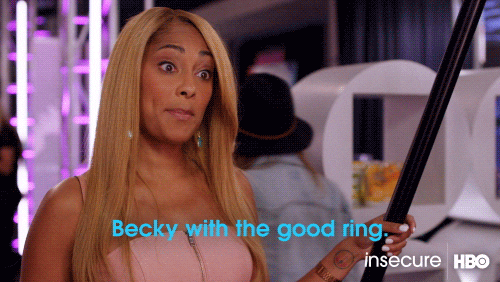 Whatever stage we are in life, hopefully, we are open to sharing what we've learned in order to help others. So, this next point about why married folks and single people should be friends is actually a reason that benefits the single demographic. About five years ago, I asked one of my closest friends to record a video on why she felt that single women should enjoy their single season (check out "Rissi Palmer- A married lady's words to single sisters" when you get a chance). She was able to offer up some "Girrrrl, GIRL" points that you can quite possibly intellectualize before saying "I do" yet feels totally different once you actually are somebody's wife.
In many ways, I see singles being friends with marriage folks as a form of tremendous relational support for husbands and wives and married folks being friends with single people being a form of uncanny knowledge for the unmarried. You know, far too many single women think that being married is better than the season they are currently in. Hmph. Talk to some of your married friends before jumping to such large conclusions. Everything comes with its pros and cons. Being married is definitely no exception.
BONUS: If Your Single Friend Can't Be Trusted in Marriage, They Should've Never Been Trusted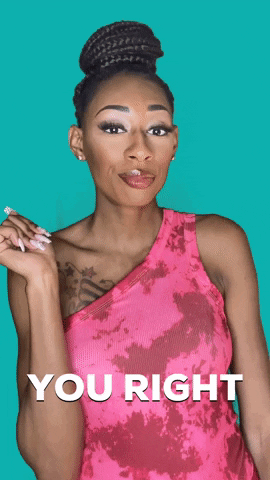 I'm gonna end this on a point that has never made sense to me. Sometimes, when a married person will challenge me on why there is no need for them to have single friends—especially ones of the opposite sex—my immediate response is "Why?" If they even hint to the fact that they don't trust that kind of dynamic, almost always my response is, "So, if you don't trust someone, why were you friends with them in the first place?"
Listen, while it is important to safeguard your relationship and create mutual boundaries in order to make that possible, if you've got a partner that wants to cheat, they will find a way to do it. Besides, "friend" is not a word that should be used casually. If you trusted someone enough to be in your wedding or even come to see you publicly profess your love, if you trust someone enough to watch your children, if you trust someone enough to hold some of your confidentialities—how can you not trust that they will remain trustworthy now that you've got a spouse?
Yeah, the issue shouldn't be whether or not singles can be friends with married folks—it's if you are choosing the right friends, regardless of their relational status to begin with.
As I shared earlier, when people get married, things change. To a certain extent, dynamics of their friendships, whether their friends are single or married, is included. What I hope is this all will buck the notion that single friendships are an automatic no-no. A good friend is good friend. Single or not. Period.
Join our xoTribe, an exclusive community dedicated to YOU and your stories and all things xoNecole. Be a part of a growing community of women from all over the world who come together to uplift, inspire, and inform each other on all things related to the glow up.
Featured image by Shutterstock
Keep reading...
Show less
I don't think anyone can escape their twenties without some relationship woes. My twenties were definitely wrought with emotional ties and severances. But as each year rolls by, I find that my most impacting relationships didn't come from any man I was dating, they came from my girlfriends.
I don't think I could've survived this last decade if it weren't for my friends. These women, both past and present, have seen me at my lowest, most vulnerable, most lost moments. Still, I can't say each friendship was without difficulty.
In fact, I believe my most heartbreaking and confusing relationships of my twenties are the ones I had with my girlfriends.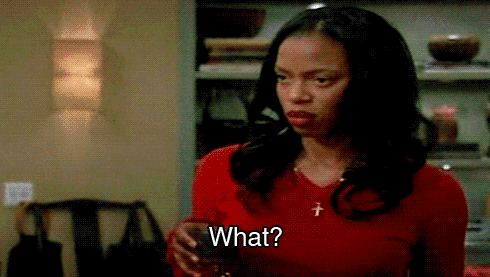 I wish I could say I had strong, unbreakable lasting friendships all throughout my twenties. I wish I could say my girls and I went through our growing pains together and now we have lifelong memories of our wild young days. But that wouldn't be true. As appealing as female friendship ensembles are, I'm a true introvert who can only handle a few friends at a time.

Plus, the downside about cliques is the clique behavior — the groupthink. It's not always all-for-one-and-one-for-all; it's usually a majority rules situation. Like, if you're the newbie in the group and one of the senior squad members decides they don't f-ck with you anymore, then they all don't f-ck with you anymore. Your relationship with one person in the group can determine and/or affect your relationship with the others.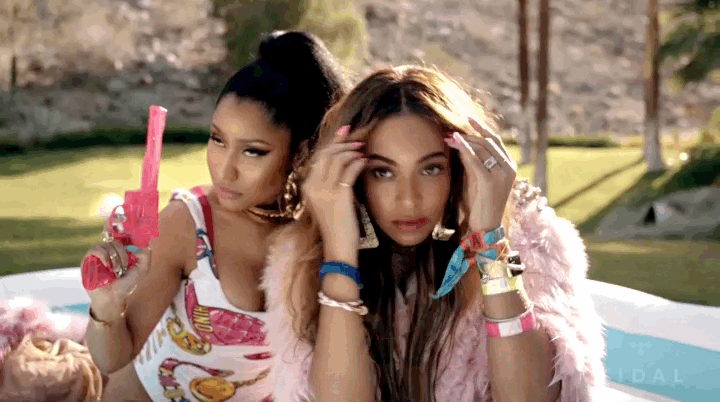 I figured out pretty early that this kind of friendship wasn't for me.
When I was 21, fresh out of college and a long-term relationship, I was ready to blossom into the carefree, badass grown-ass woman I imagined myself to be, and the friends I had at the time helped me (attempt to) do so.
We partied, we bar-hopped, we talked about sex openly and honestly, we took all the youthful wild photos you'd imagine any group of 20-somethings would take. On the surface we looked like "squad goals", but in reality, I was only close to a few of the girls. I'm not the type to recruit a girl gang, I'm usually inducted into an existing one, and that was the case here. They were my friend's friends, but I quickly formed my own friendships within the group.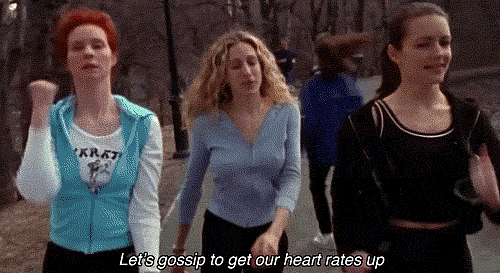 Even though we had good times, there was really no real substance beyond the laughs. I was about 23 or 24 when life started to get more serious and my depression began to take a toll. I started to feel insecure in all aspects of my life and I desperately yearned for safe spaces. Me being an add-on to the group, I started to feel like an outsider. The cattiness and shady jabs (which usually come along with young girl groups) got tired and I got tired of defending myself against frenemies. I started to isolate myself and ended up with fewer, yet more authentic friendships. And I was fine with that.

By 25, I fell into a self-discovery journey.
I spent the first half of my twenties obsessing over who I should become and decided for my last half, I should dig deep into who I already am — 25 was definitely an eye-opening year. I was finding my voice, shedding away the passive and submission persona I've worn for so long. In the midst of this change, the dynamics in some of my relationships shifted. In short, gaining a sense of self helped me build on fruitful friendships and also helped me say goodbye to ones that no longer served me in a positive way. During this time, I had two close girlfriends, but it felt like I was in some weird friendship triangle.This was probably unbeknownst to them and most likely all in my head, but I digress. I was straddling between a long-term friendship that understood me in the ways I used to be and another that was understanding the woman I was becoming.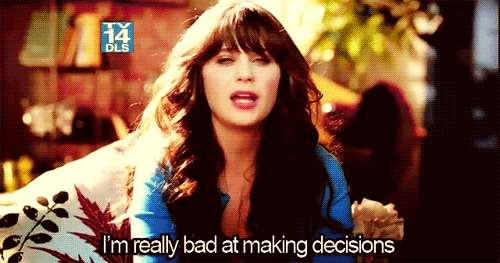 I felt conflicted between the two, like I had to choose. As I was growing into myself and into this new friendship, I felt like I was growing apart from my old one, and that scared me. She too had grown into a new stage and new friendships, and the space between us grew further apart.
No one ever prepares you for a friendship breakup. To me, those are the worst of its kind and the hardest to get over. Even to this day, I find myself itching to send an ex-friend a funny meme that only she would get, or a text about a random memory from our glory days. The bond between girlfriends is sacred. It's the most intimate and profound connection that doesn't require anything more than you just being yourselves. So when my best girlfriend and I ended our friendship, I was distraught.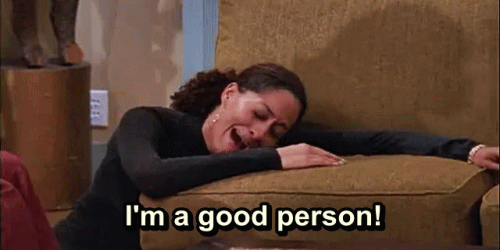 It felt like a divorce.
This person who I confided in, who has seen me at my lowest, who I loved so dearly just suddenly vanished from my life. I felt like a piece of me was wiped away.
Hindsight is 20/20 and as I look back on those two young women crying to be heard and understood by one another, I see that our issue was a lack of honesty. We were very close but we failed at communicating. We avoided the hard stuff. The relationships we have with our girlfriends require and deserve just as much work and dedication as any of our other relationships. I learned that the hard way.
This wasn't the only friendship that ended for me. My mid-to-late twenties were a tumultuous and lonely time. The woman who was like my sister became a stranger, I felt insecure about where I stood with other friends, I got rid of some toxic friendships (but not without some betrayal and a whole heap of drama), and I found myself becoming antisocial to any new connections. It's been both a peaceful and lonesome few years. But I think this was meant to happen to me. I had to learn the consequences of my passivity and unwillingness to open up about my feelings. I also needed to be alone to evaluate my own journey and what I need to do to continue onwards in a positive and healthy way.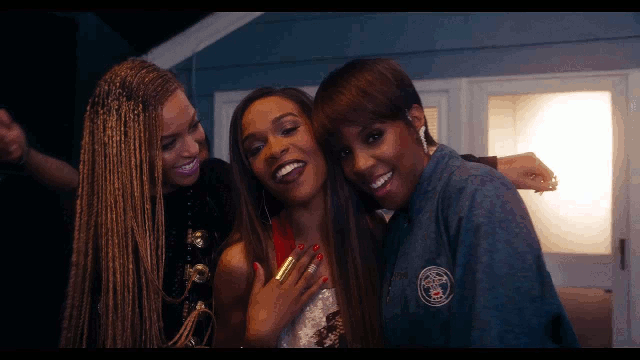 It's not always fun but, alone time can be good. It can give you perspective and help you start over again. In the last couple of years, I've cultivated solid, beautiful, and loving relationships with some inspiring and genuine women. In my lonely, I reflected on what went wrong in my previous friendships and am continuing to learn how to be a better friend. Sometimes we operate from a "self-ish" (not necessarily selfish) place — we worry over what we are receiving and how others affect us, forgetting that we also affect others.
Now, as I enter my thirties, I have a better grasp of my boundaries and an acceptance of my shortcomings.
These days, I am not the most emotionally available person, due to many reasons I won't get into now. Instead of overcompensating for my limited emotional bandwidth by trying to fulfill the expectations and desires of every person in my life, I communicate my boundaries and reserve my deepest efforts for more significant friendships. I won't please everybody and I'm OK with that.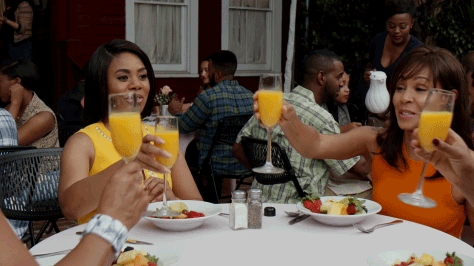 Adult friendships have taught me that not every connection has to evolve into a close friendship.

Womanhood is nothing without connecting with other women, pouring into each other with wisdom, love, or affirmations. These moments can happen even in passing. Especially as a black woman, it's incredibly important for me to engage with my sisters — women who share my same reality — even in the slightest ways. When I was 25, I worried over whether or not a new friendship would threaten an old one but now I appreciate the many offerings, both big and small, a friendship can bring.
Friendship doesn't take away, it adds.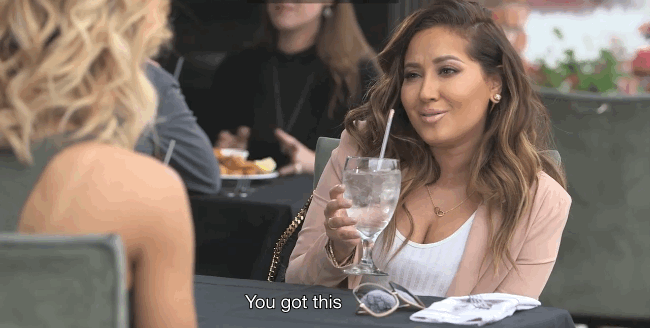 Even though I never achieved the whole squad goals thing, I found sisterhood through individual connections. And through all these connections I've found something, which for me, feels deeper than a squad. I found my tribe — women from all walks of life who vibe with me on different levels and who help heal and uplift various sides of me. We may not always share the same circle of friends, but we share a powerful connection.

As I embark on my 30s, I'm making more space for healthy connections, forgiveness, patience, and understanding — both with myself and for my friends.
Featured image by Shutterstock
Originally published on May 22, 2018
Keep reading...
Show less
Most would agree that this pandemic showed us who our friends are. But let's be empathetic and fair, this pandemic has caused us never-ending heartache, grief, and stress. And at the end of the day, we have to take care of ourselves first. As life happens, it's a struggle to balance family, work, personal issues, and friends; let alone carve out 15 minutes for ourselves. As we get older, it naturally becomes harder to maintain friendships near and far. We become so caught up in our everyday lives that we start to drift from the ones that mean the most. I'm hella guilty of this, now more than ever. But it's not intentional. Your girl is out here creating a whole new life. I'm the type of friend who shows up. I try to check-in most times, but most days I can't. And sometimes, I might beat myself up over it too.
I'm not in the business of transactional friendships, building deeper connections is what I do. I always want to return the same love, kindness, and energy that is given to me.
I moved out of my home state 10 years ago. I live 2,000 miles away from most of my lifelong friends. And over the years, my circle of friends has expanded. I have friends who live 20 minutes away or hours away. I also have friends in different states, countries, and continents. Catching up through social media used to be enough. Liking pictures or commenting on threads just doesn't do it for me anymore. Scrolling through pictures, posts, and videos is cool, but it doesn't tell you how someone is really doing. It only provides a glimpse into parts of their life they choose to share. I need more than just a glimpse. I need to know if my friend is OK. I'm also the type if I don't hear from one of my friends in a while – I will reach out. And when I touch down in their city, I come all the way through. I'll be the first to say, "Where you at?", "Where we going?", and "What we doing?" With advanced notice. If you ask my friends, they will tell you this too.
Here are a few practical ways I maintain my long-distance friendships and keep my friendships in good standing.
1. Hit Them Up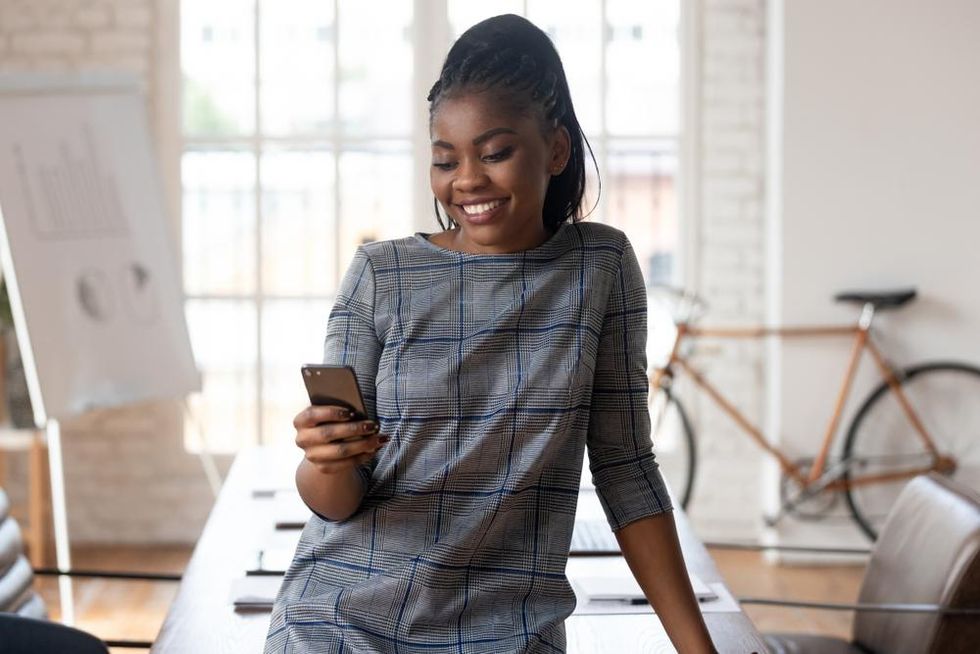 Shutterstock
Reach out. I mean, does it matter who reaches out first or not? Nope. Text, call, or FaceTime. Leave a voice note or video message. Slide in their DMs with a quick note. With so many different messaging apps and social media platforms, our only excuse is time. Friendships require time. Don't be that friend that only comes around for good moments or bad moments. Sometimes, that's exactly what it is though. Strive to be the friend that reaches out when it gets too silent. When your intuition is telling you something is off. Your efforts will be appreciated.
2. You're Never Too Old To Be A Pen Pal
My greatest friendship grew over emails. We were once new friends and now we are great friends. We've maintained daily emails to each other for 10 years. When I moved to Florida we somehow decided to keep in touch via e-mail. We shared dating stories, relationship drama, and personal struggles. It helped our workday go by faster. There wasn't a minute out of our day where we were not emailing each other. If one of us didn't email that day, we both knew something was wrong. A text would be sent with, "Hey, are you at work?" So, write your friend that letter or email. I love receiving cards, letters, or care packages. And I'm sure your friends would too.
3. Group Activities For The Win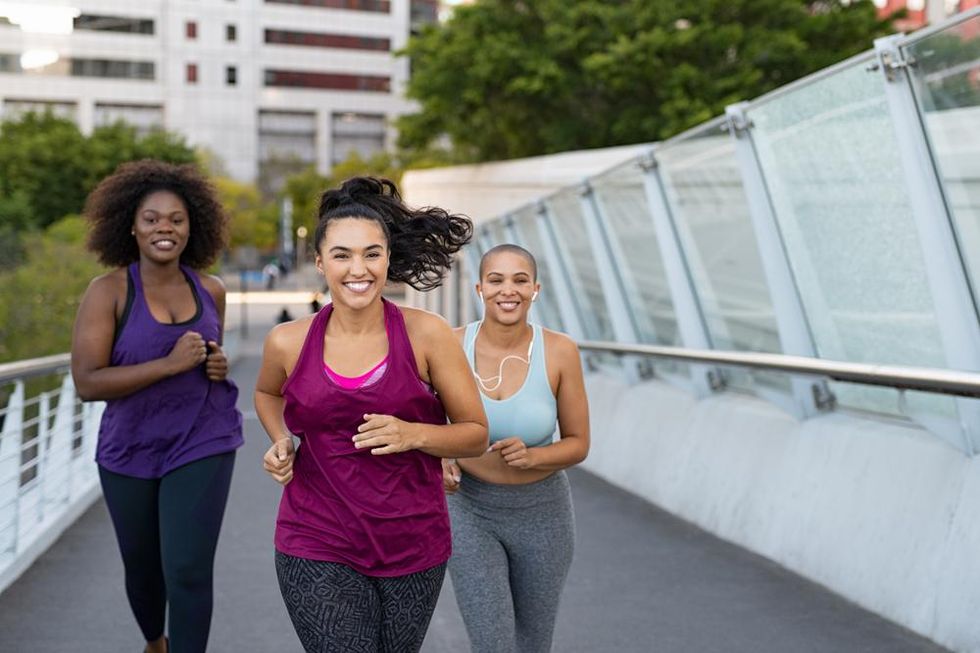 Shutterstock
A few childhood friends of mine and I decided to do a running challenge together. The three of us committed to running a mile a few times a week. With me on the east coast and them on the west coast. We used the Nike Running App to stay connected. While they dropped off after a few weeks, I continued with my runs. It was fun while it lasted. We kept each other motivated and celebrated our wins. Find an activity that you can do with your friends and watch how you grow together.
4. Remember The Important Dates
Stay connected. Not only do I calendar my friends' birthdays, but I remember scheduled graduations and wedding anniversaries too. I try to remember significant events in their lives. I can safely say I know the birthdates of all my friends' children. I'm forever auntie. And if I don't remember the exact date, I at least remember the month they were born. I'll usually call to say happy birthday to their child. If they're of age and have a phone, I might send a text hello or happy birthday. I have even texted my friend's 18-year-old son to hug his mother. Other times, I'll hit up her husband or sister to check-in. Yes, we're that close. All of us have been friends for over 15 years.
5. Schedule A Date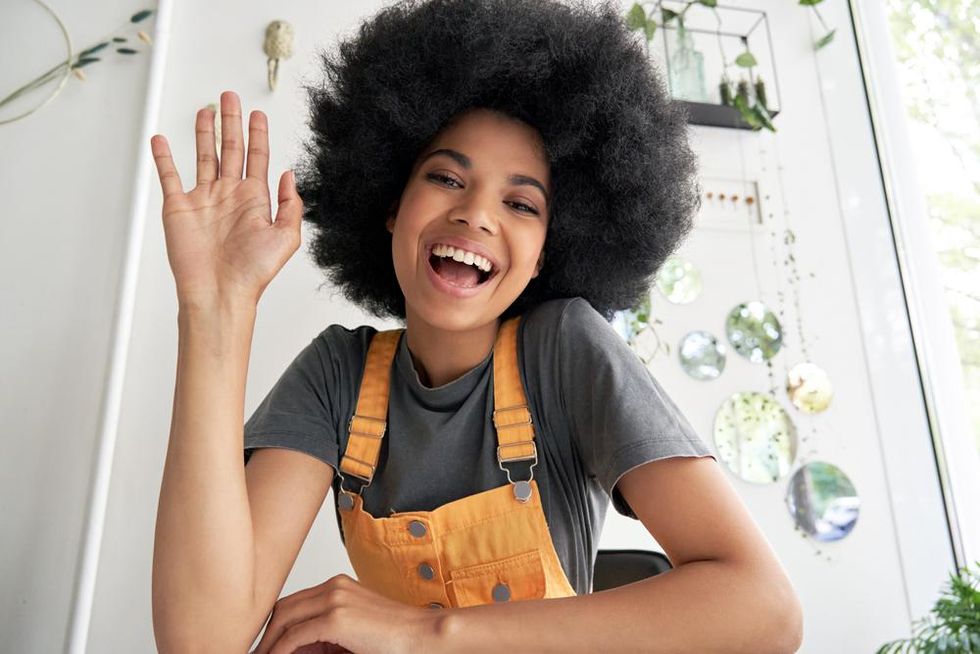 Shutterstock
This can be a virtual or an in-person date. With COVID, we still want to play it safe and protect our loved ones. Cook dinner together, play a game, watch a movie, or enjoy some cocktails over FaceTime, Houseparty, or Zoom. I try to connect with friends face-to-face when I can. Because of time differences, I am a few hours ahead of the west coast. I know one of my homegirls works from home, so, I might hit her with a video call around the time she wakes up. And no, she doesn't mind either. Hey, you gotta get it in where you can. Oh, and after multiple failed scheduled FaceTime dates with my homeboy a few days ago, he hit me up as I was walking out of the gym. I stayed in the parking lot and sat in my car for a whole hour just talking to him. We laughed. We smiled. We reminisced. I love a good car conversation whether it's in person or not. It's little gestures like this y'all.
6. Plan A Visit or A Friendcation
I know, I know. BUT COVID. Don't let this stop you from connecting with friends. You can still plan a visit or a vacation. You just have to be smart and safe about your planning. What better way is there to catch up with your homegirls and get some uninterrupted one-on-one time? Consider meeting up at local spots, like restaurants, nail salons, art museums, day spas, wineries, or beaches. Think of major cities and short road trips. Maybe this looks like a weekend sleepover filled with girl talk, secrets, wine, and comfort foods.
Whatever you decide to do – just know there is always a way to maintain long-distance friendships. There is no need to feel jealous or like you lost a friend. It just takes a little creativity, thoughtfulness, and effort.
Are you a member of our insiders squad? Join us in the xoTribe Members Community today!
Featured image by Shutterstock
Keep reading...
Show less
While pretty much everything that I write is able to hit home for me on some level, this is the kind of article that is super personal because I'm someone who spent a lot of years having my feelings totally invalidated. It's a book unto itself, just why that was the case; however, I think the best way to narrow it down is I was a part of a generational curse of people who can totally relate. When you come from abuse—any kind of abuse, even neglect—your feelings have been invalidated. When you state your needs and they go ignored, your feelings are being invalidated. When you believe that you feel one way and someone tries to either manipulate or gaslight you into feeling something else, guess what—your feelings have just been invalidated.
This reality is problematic as all get out because, as you'll see in just a sec, feelings serve a purpose. It's one of the things that makes us human. We really can't process, gain clarity or evolve without them. So, if you happen to be someone who has gotten this far in this write-up and you already feel like you might tear up, please make the time to finish it all the way through. As someone who suffered for many years in this lane, I want to share with you some of what brought me to a place of pure freedom. Yes, in my feelings and in my relationships as it relates to feeling them.
Feelings. What's Their Purpose (in Relationships), Anyway?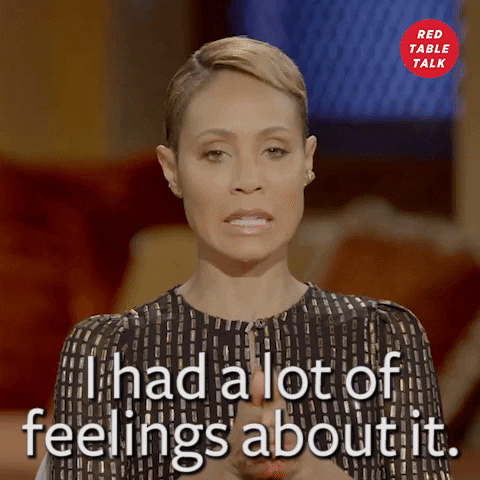 OK. Before we get into how you can get your feelings validated, let's first discuss what the purpose of having feelings actually is to begin with.
As far as feelings go, many therapists say that we all have seven basic feelings—joy, surprise, fear, disgust, anger, contempt, and sadness. Anything other than these are still tied to them on some level. Keeping this in mind, regardless of what we feel at any given time, all of our feelings basically exist in order to 1) protect us; 2) motivate us to make a decision; 3) manage stress; 4) help us to better understand other people, and/or 5) help others to understand us.
So, say for instance that one of your friends hurt your feelings (or pissed you off) because they violated your trust by sharing one of your secrets. Whether you are sad or angry, based on why we have feelings, those emotions transpired in order to protect you and help your friend to better understand you once you state where you are coming from.
Another example. Say that your boo came home with your favorite meal and a dozen roses. If you felt joy and surprise, that may motivate you to do something nice for him up the road. On the other hand, if you felt disgusted, perhaps you're protecting yourself on some level because he has a track record of only doing nice things when he's totally fumbled the ball in some way.
The reason why it's important to understand what our core feelings are and why they exist is so we can get a better grasp on what to do when a particular feeling comes over us instead of just remaining in the space without any real knowledge of how to move forward. Another reason why understanding our own feelings is so essential is because it helps us to recognize when they are being validated—or invalidated. This brings me to the next point.
What Does It Mean to VALIDATE Feelings?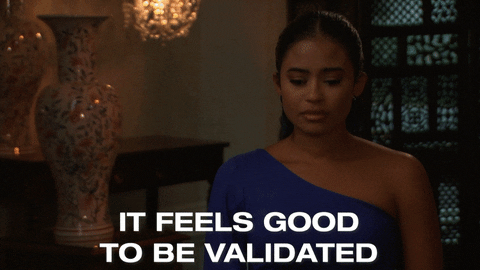 It's pretty common that when a couple goes to therapy, one of the issues that comes up is poor communication. Because this is the case, something that a therapist/counselor/coach will oftentimes do is have one person verbally express a thought and then have the other person repeat back what they heard their partner say. This is an example of validating someone's feelings because validation is all about confirming something and one of my favorite definitions of confirm is "to acknowledge with definite assurance". When someone is validating another person's feelings, they are acknowledging that they definitely get—or are working to get—where the other person is coming from.
One of the biggest problems in a lot of relationships—any kind of relationship too—is people tend to spend more time either trying to get their own feelings validated that they end up ignoring the other person, or they are flippant and dismissive as hell about how someone else is feeling at any given time. Aside from either being disrespected as all get out, when you don't feel validated, how in the world can you even feel safe with that individual? This is why validating feelings is critical to the health and well-being of any relationship. Without it, there will always be some level of profound dysfunction.
Were Your Feelings Validated in Your Childhood and Adolescence?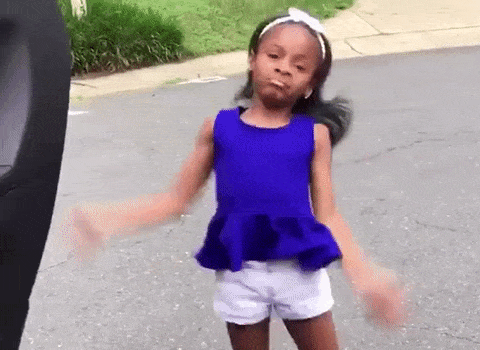 Now that there is some clarity on what it means to have your feelings validated, think back to your own childhood and adolescent years. Did your parents validate your feelings? I'll raise my hand in this class and say that most of my relatives did not. Even with the abuse that I experienced, oftentimes, their denial or ego mania tried to gaslight me into thinking that what happened to me "wasn't so bad" or that my memories were muddled. When you grow up that way, it can cause you to get into relationships with other people who also treat you in the same fashion. After all, your childhood is your foundation.
Without getting too deep into my own past—because you don't have the time and I don't have the energy…trust me—I think a really common example of invalidating a child's feelings is spanking them and then telling them not to cry. WTF? Let someone hit you multiple times and see how you feel. Pain hurts. Crying is a natural response. Telling a child that they cannot feel what they feel is invalidating them. And that is abusive.
So yeah, if you feel like you are currently in a cul-de-sac where either your feelings are constantly overlooked and/or, quite frankly, you don't know how to feel, reflect on when you were a kid and when you were a teenager. Did your parents and the other people around you honor you as an individual by letting you (respectfully) express your feelings? Did they acknowledge them without manipulation or unnecessary judgment? If so, consider yourself blessed. Those are the kind of individuals who end up being
very self-aware
; they tend to have
healthy boundaries
in their relationships too. Let's keep going.
Do You Express "Big Girl Emotions", Now?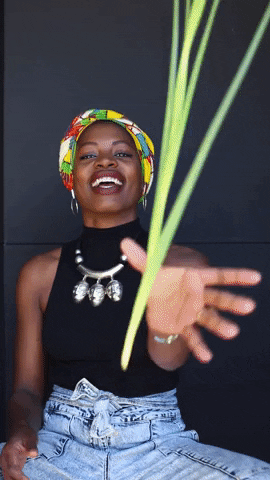 Some of you may have caught an article that I wrote for the platform a few years back entitled, "What GROWN Women Consider Great Sex To Be". A part of the reason why I wrote it is because, hopefully, as we age, we also mature. So yes, the way that we process sex in our 20s should be very different once we hit our 40s (whether we are married or not). Well, the same thing applies to our emotions. When my almost two-year-old goddaughter is aggravated, she's gonna cry, yell and/or attempt to throw something. She's not old enough to understand that there are other ways to convey emotions. It's awesome that her parents are mature enough in their own development that they get that because there is nothing worse than seeing a child at a grocery store throwing a temper tantrum as their parents do the same in return. The child and the parent should be responding very differently because one should be way more self-aware than the other.
Same thing applies to how we express our feelings as adults, regardless of the person we're expressing our emotions to. Matter of fact, wisdom teaches that as we continue to evolve, we should definitely know the difference between having feelings and being an overly emotional kind of person.
I'll give you an example. One of my former clients? She used to wear me all the way out because whenever someone disappointed her, she would spend a lot of her time cussing and yelling at me, as if I was the source of her disdain. When I would ask her if she shared her feelings with the actual cause of her issue, her answer was either that she acted like nothing was wrong or she simply cut them off (check out "Why I Don't "Cut People Off" Anymore, I Release Them Instead"). As I dug deeper, I realized that she was so emotionally stunted and used to her feelings being disregarded that she didn't even know how to go about getting her feelings validated. She would rather just run through relationships than do the work to establish healthy connections.
This is one example of what it means to be overly emotional. When you don't understand feelings, the purpose of them and how to express them in a productive kind of way, you end up being all over the place and oftentimes, ultimately, alone.
How Good Are You at Validating the Feelings of Others?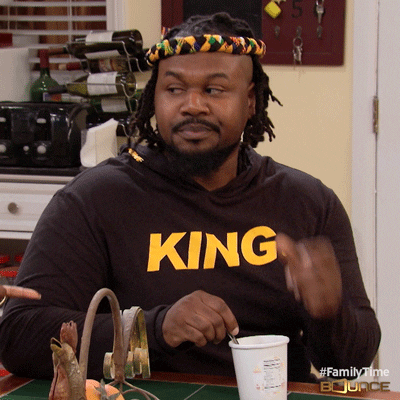 Something that I am a huge believer in is the importance of "taking inventory" in friendships. The reality is that just like married people grow and change over time, friends do too. That's why it's poor form to assume that needs and expectations will always remain the same. Matter of fact, one of my closest friends and I had a chat about this very thing not too long ago. She semi-recently signed a deal that is going to take a lot more of her time which means we both have to make adjustments in order to still engage one another. We used to talk constantly, so I've had to be intentional about paying close attention when she shares how tired she is or how she needs time to herself. Even when she says that she's fine being on the phone for an hour, I've had to "love her enough" to sense when she's beat and initiate getting off of the phone myself—whether she says she's good with staying on longer or not.
Honestly, 10 years ago, I probably wouldn't even think this deeply. It goes back to my childhood angst because when folks are invalidating your emotions, you don't really care all that much about validating theirs. Yet the more I heal, the more important it is to definitely acknowledge where others are coming from. Trust me, the more you tap into other people's emotional needs, the more inclined they are to return the favor.
5 Steps Towards REQUIRING That Your Feelings Get Validated More Often

I know this was kind of a lot. I do hope that it helped to provide a few ah-ha moments, though, if you happen to be someone who wonders why your feelings don't get validated (acknowledged) as much as they probably should. That said, I think it would be pretty irresponsible of me to break all of this down and not offer up a few tips for how you can start getting your feelings validated in your relationships more often, moving forward.
Step 1: Make sure YOU know how YOU feel first. 
It's next level maturity to be able to control yourself enough that when you feel certain emotions (like anger or disgust), you take a moment (or 10) to get a hold on why you feel that way and what that feeling is give you a heads up on. For instance, if your boss has you wanting to throw something straight at their head, why is that? Did they not keep their word? Do you feel taken for granted? Are they dismissive of your requests? Remember that feelings can help to protect us and get people to better understand us. Knowing why you feel what you do and the purpose that it serves can help you to communicate your emotions better.
Step 2: ​Express your feelings in the way that you would like them to be expressed to you. 
I've said it before and I'm sure I will say it a million more times before I transition on—I can't stand to see men or women put their hands on someone. I also think it's ridiculous to hear men or women yelling at each other.
Regardless of how you feel at any given time, remember that feelings are to bring about a level of understanding. No one is trying to get what you're saying, sympathize or empathize with you or even make a real connection with you if you are wilin' out here.
It's always important to remember the Golden Rule in the sense that the way that you want someone to express their feelings to you is the way that you should express your feelings to them.
Step 3: ​REQUIRE that your feelings be validated. 
Some people struggle with requiring things of others because they feel like it comes off as being a demand. Shoot, I don't because a requirement is a need and if someone isn't willing to meet your basic needs, why are they in a close proximity when it comes to your life in the first place? Another example. There is someone from my past who constantly reached out whenever they were upset with someone else or, in hindsight, needed their ego stroked. Because I was still wounded from having my own feelings invalidated, I kept rising to the occasion. Yet whenever I would bring to their attention something that they did (or didn't do) that hurt me, they would literally act like I said nothing at all.
I took this for years until one day, I wrote them about the pattern and how I wasn't going to tolerate it anymore. In true "them" fashion, they didn't respond and when I ran into them months later, they acted like I never said anything. "Old Shellie" would've probably cussed them out right there in the mall. "New Shellie" greeted them, had small talk and walked away knowing that they didn't deserve for me to be a close friend to them; casual acquaintances is more than fine. The same thing can apply to you. Your need for folks to acknowledge where you are coming from isn't asking too much. If they are don't want to meet the need, make adjustments in your interaction with them. For your own protection and well-being.
Step 4: ​Avoid over-indulging your feelings. 
You know how sometimes a child will continue to scream until either you give them what they want or they wear themselves out? A lot of adults are the same way. It's a harsh reality but you can't make people do anything that they don't want to do. Once you're in touch with your feelings and the purpose behind them and you share that with someone else, it's up to them to validate you—or not.
If they couldn't, say, care less that you are sad, staying sad changes nothing. All it does it make you feel worse. Be intentional about honoring your emotions and working through them rather than wallowing in them. Again, already being sad and then getting sadder because someone doesn't choose to see you is futile. Besides, you deserve better.
See things for what they are and then move on to my final suggestion.
Step 5: ​Be solutions-oriented. 
You know something else that self-aware people do? They find a way to validate their own feelings while working towards how they can find a solution within them. Folks who lack self-awareness will just stay in their feelings with no plan or goal for shoot…ever, if they can. It took me a long time to break the cycle that I grew up in and was surrounded by. But man, I don't have one relationship now where I am not able to express my feelings and not feel heard/validated. I try and make sure that everyone in my world—personally and professionally—can say the same thing about me. Because when the "problem" of me feeling some type of way comes up, my peeps and I work together to find a solution—even if it's just to understand where I'm coming from.
Bottom line, you have feelings for a purpose and they deserve to be validated. Settle for nothing less, sis. No relationship works, in a healthy way, when you settle. Straight up. I would know.
Join our xoTribe, an exclusive community dedicated to YOU and your stories and all things xoNecole. Be a part of a growing community of women from all over the world who come together to uplift, inspire, and inform each other on all things related to the glow up.
Featured image by Shutterstock
Keep reading...
Show less