It's no secret that Los Angeles is filled with transplants who often frustrate natives with our numerous complaints about LA culture. Being a New Yorker, I find myself often underwhelmed by the brunch experience in Los Angeles - that was until I attended Brunch 2 Bomb.
Brunch 2 Bomb describes itself as a "day party and brunch combined" that offers an "opportunity to celebrate success without subscribing to traditional club standards like bottle service, celebrity status, or dress code requirements."
---
Held at Free Play in Los Angeles, Brunch 2 Bomb was not your typical LA brunch experience. For starters, each experience contains a specific theme. The theme for their April 15th rendition was You Got Served. Hip Hop and R&B music blasts throughout the venue, while guests enjoy unlimited mimosas and a buffet-style brunch for a small additional cost.
"Brunch 2 Bomb is an accident. I founded it with one of my best friends from college, DJ Benjamin Walker. We threw a birthday party a year and a half ago. I turned 32 and my friends wanted to do something," co-founder Adrienne Reed told xoNecole.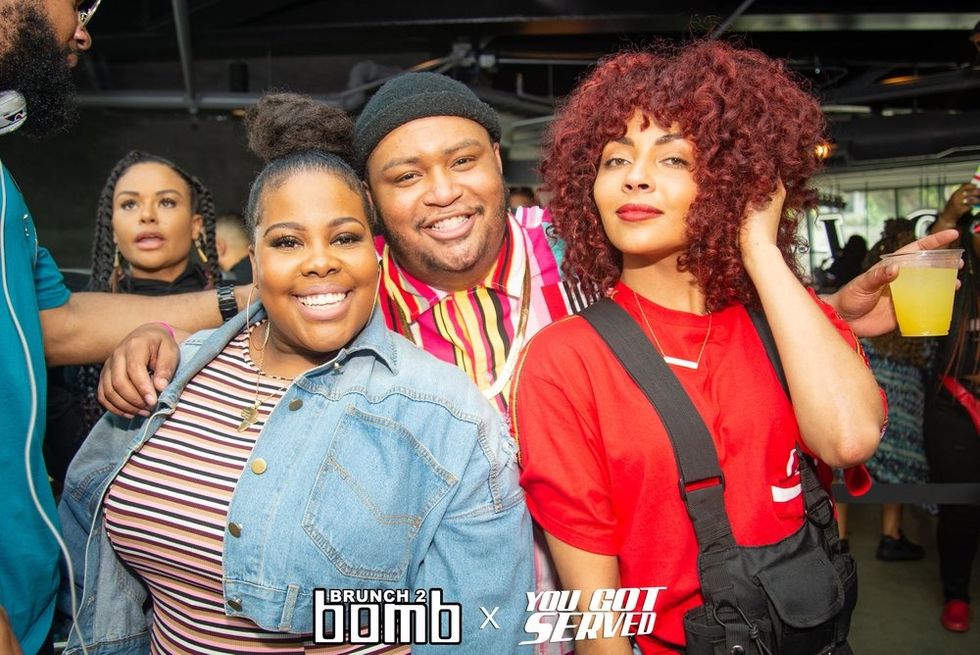 Brunch 2 Bomb
"There's no music out here [in LA]. It's just bottomless mimosas and hoity toity foods. That was a gap for me…so we did it, and because I had this whole venue, I invited my clients, friends and family, and about 185 people came out."

When I arrived to the event, improperly dressed, expecting your "typical brunch," the line was around the corner as the place quickly filled with 200+ people. As an attendee, I immediately noticed how different the energy was in the venue. Brunch 2 Bomb felt like a safe space for Black men and women to express themselves freely. It was refreshing. According to Reed, that's no accident.
"We just wanted a safe space for Black people to exist. I don't need to have 80 people over my house to have fun. I should have a place I can go and do that without being subjected to bottle service to sit down…or you know…good music."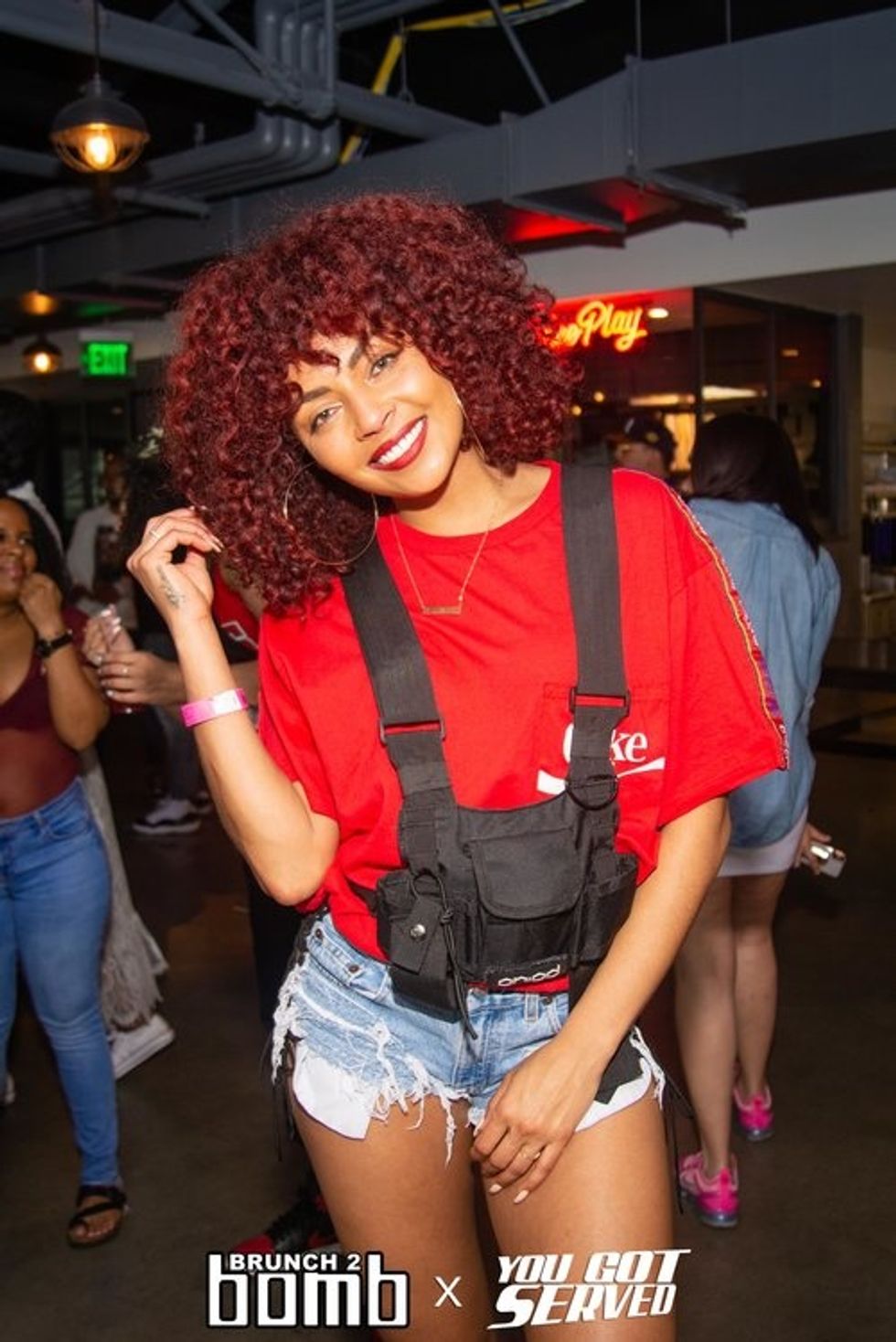 Brunch 2 Bomb
Among the attendees were a few familiar faces, including, Emmy winner and producer CJ Faison and dancer and choreographer Ashley Everett. Everett is most known for serving as Beyonce's dance captain. She was most recently featured in Beyonce's Homecoming documentary on Netflix.

"I love Brunch 2 Bomb. This is my first time here. My friend, Mr. Ray from Love & Hip Hop, his birthday is tomorrow. He's my Aries sister. His birthday is tomorrow and he invited me," she shared. "I love it [Brunch 2 Bomb]. It's not a Hollywood event. It's not like the typical LA party that you're used to."
Brunch 2 Bomb certainly wasn't your typical LA party. There weren't a bunch of influencers. We danced. We did the choreography from Beyonce's "Everybody Mad," which Everette quickly tapped into.
The reality is that my experience in Los Angeles has been that you have to actively seek to be in spaces with and for Black people and people of color. It's not always easy. It was refreshing to attend a Brunch created for us and by us. It's also refreshing to know that there's more where that come from.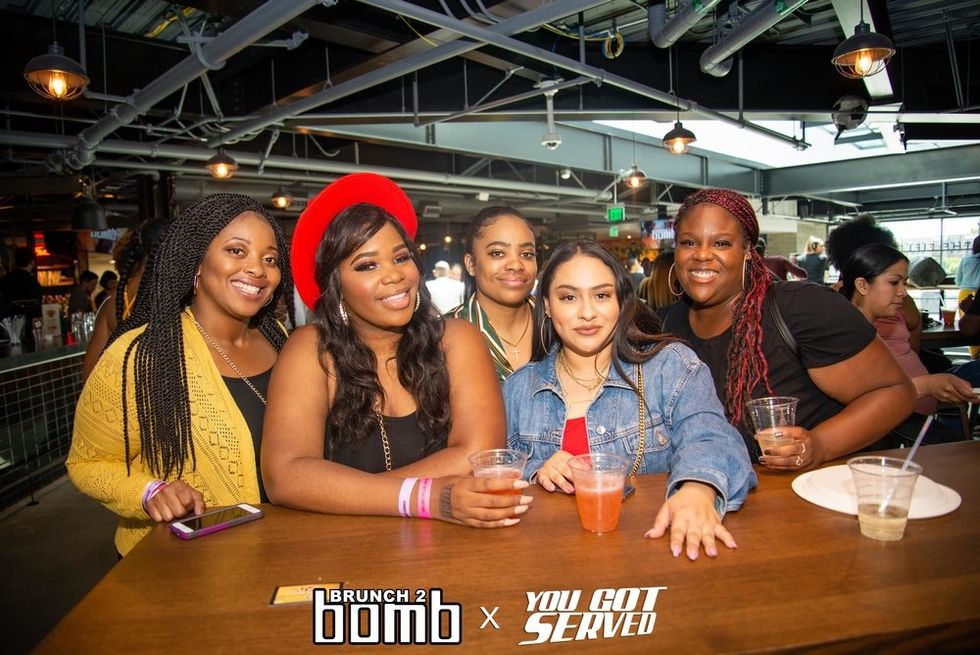 Brunch 2 Bomb
"We're working on some really cool things. We will be at Yacht Week East Africa. We'll be back at AfroTech in November. We'll be recreating Wakanda with a Coming to America floor," shared Reed. "We're just trying to do the things that we deserve. We deserve an activation. We don't deserve just a party with a hand stamp and bottles. We deserve more effort than that and we're trying to put in more effort."

To find out more information about Brunch 2 Bomb, visit their website.