---
After a 72-hour migraine, I found myself in an emergency room with debilitating pain. The doctor found nothing wrong and my vitals were all clear. Yet, the headaches persisted, and I knew this was something deeper. For months, my energy had been decreasing and the easiest tasks had to be broken up into parts. I was exhausted. Not your average get a good night's rest and wake up refreshed, but the kind of exhaustion that tires out every fiber in your body, forcing you to have several seats without consent. I was experiencing burnout.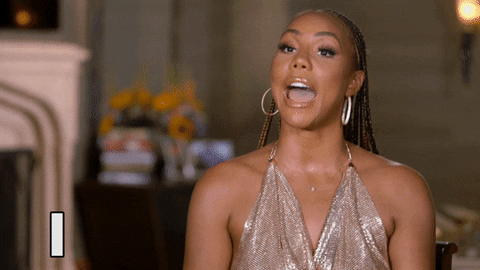 media.giphy.com
The stress of trying to be the magical black girl, doing all things for all people, all while keeping up my social calendar after losing my job and trying not to lose my cool. My body was taxed and the stress manifested in form of migraines, stomach pain, and fatigue. Burnout is a state of emotional, physical, and mental exhaustion caused by excessive and prolonged stress. It occurs when you feel overwhelmed, emotionally drained, and unable to meet constant demands.

This wasn't the first time I've experienced this. In undergrad, after returning from a semester abroad, I received the news that two of my classes wouldn't be accepted. This forced me into overdrive since my ego wouldn't allow me not to graduate on time. I took 18 credits in the fall, 3 credits during the winter session, 22 credits in the spring, which required approval from the dean, and 6 credits in the summer. I did all this while commuting and working part-time.
You may say I have a penchant for working in high-stress situations; I would say I didn't know how to function otherwise.
Many of us don't know when we're dealing with burnout or chronic burnout. Common symptoms of burnout include: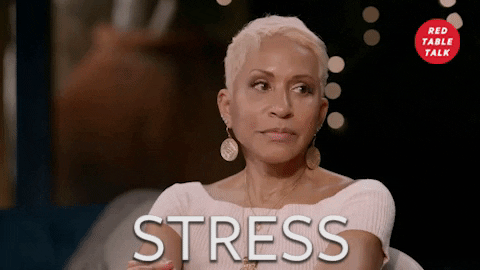 Development of an escapist mentality
Feeling empty inside
Obsession over problems at work or in life
Pessimistic outlook on work and life
Physical symptoms intensify and/or increase
Social isolation
Behavioral changes
Chronic headaches
Chronic stomach or bowel problems
Complete neglect of personal needs
Continuation or increase in escapist activities
Desire to "drop out" of society
Desire to move away from work or friends/family
According to Fast Company:
"Millennials are called the burnout generation. High-achieving perfectionists–especially self-critical ones–work hard to avoid failure and put themselves at higher risk of burnout. We graduated college with the pressure to be 'successful,' and we've been told that means aiming (and climbing) for the top of the pyramid."
I've had many peaks and valleys in my life and throughout my career and each came with its own set of lessons. Now I know the only way for me to get out of this rut was to tell the truth, first to myself, and then to others. As painful as it is, introspection is a necessary first step in your healing journey. Think about your personal life. Do you have social support, and work-life balance? What about your job? Do you feel in control of your career, have clear job expectations, and feel like the work is a "fit" for your skills, or interests? If you answer "no" to these, you may be honing in on the areas of your life that could be setting you up for burnout.
If you're experiencing burnout, here's how to get through it:
1. Make Gratitude Your Constant Companion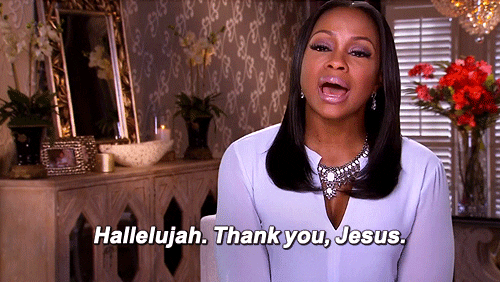 Gratitude is the ultimate sign of being thankful. Honoring the journey allows you to stay current and connected to the issues at hand.
2. Schedule Content In Advance
Batching goes a long way for your blog, social media, or podcast. The same goes for email. If you respond to an email on a Sunday, use an app like Boomerang to schedule it to send at 9 a.m. on Monday. And if you're a fan of Gmail, you can also now schedule your emails to send through your desktop version of the platform.
3. Manage Expectations And Delegate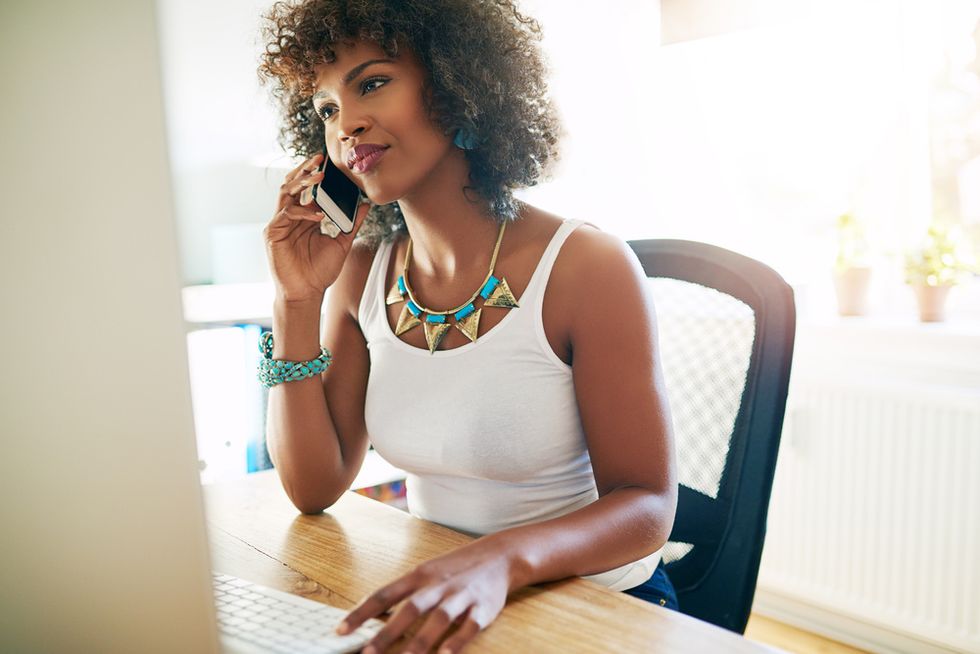 Shutterstock
Outsource work and build a supportive network of people you can rely on when you need help.
4. Create And Stick To Your Boundaries
Most of us don't realize that "no" is a complete sentence. It's time to put your big girl panties on and let them know they cannot and will not take advantage of you.
5. Make Space For Joy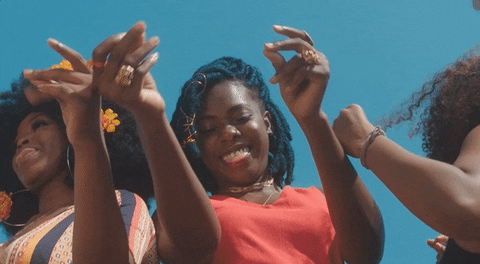 Put on your favorite music, drop it low, and pick it back up. This could also include meditation, reading, or enjoying your favorite TV show.
6. Take A Nature Break 
The sun naturally energizes you. Take your lunch break and go for a walk, you deserve it.
7. Above All Things, Get Your Rest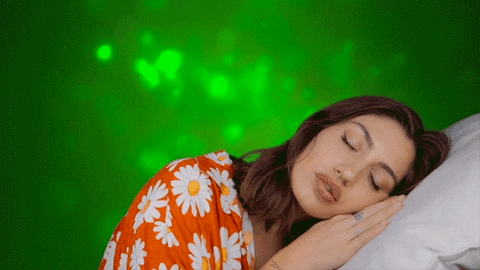 You must prioritize your sleep when recovering from burnout. Prepare for sleep 2-3 hours before bed by setting a nighttime routine, this could include defining your working hours, meal-prepping in advance, and whatever you find necessary.
I want you to know that burnout shouldn't be praised as a marker of hard work or success, but an indicator that self-care is needed. Take the break, sis.
Sign up for our weekly newsletter here and check out the related reads below:

Minimize Burnout: This Is What Self-Care Looks Like For The xoNecole Staff
Stop Playing Catch Up & Do This Instead
Lessons I Learned In The Stillness Of Recovery
I Tried Flotation As An Act Of Self-Care & It Changed The Game
Did you know that xoNecole has a podcast? Subscribe on Apple Podcasts or Spotify to join us for weekly convos over cocktails (without the early morning hangover.)