Thus far, 2022 feels so refreshing compared to the last two years we've all experienced. And it's safe to say that people are feeling safer traveling internationally again — which fills my heart to see people basking in joy exploring mother Earth! I had the time of my life treating myself to a solo trip to one of the most beautiful countries I've ever been to, the one and only Pura Vida lifestyle, Costa Rica!
---
Costa Rica is such a beautiful place to explore for any age group; it's filled with various things to do all over the country. It was the first country I've ever been to in Central America, and it's already my favorite one because of all the unique things they have to explore, the food that I couldn't get enough of, and the Costa Rican natives being so welcoming and sweet.
I had the pleasure of staying in the capital, San José, but anyone who's ever been to Costa Rica would say the best parts of the country to explore are outside of the city. But as the city girl that I am, I wanted to challenge myself to explore both sceneries, and I did just that, exploring different rural towns during the day and wandering San José for the nightlife scene.
Here's a list of the best places to visit in Costa Rica.
La Paz Waterfall Garden Nature Park & Wildlife Refuge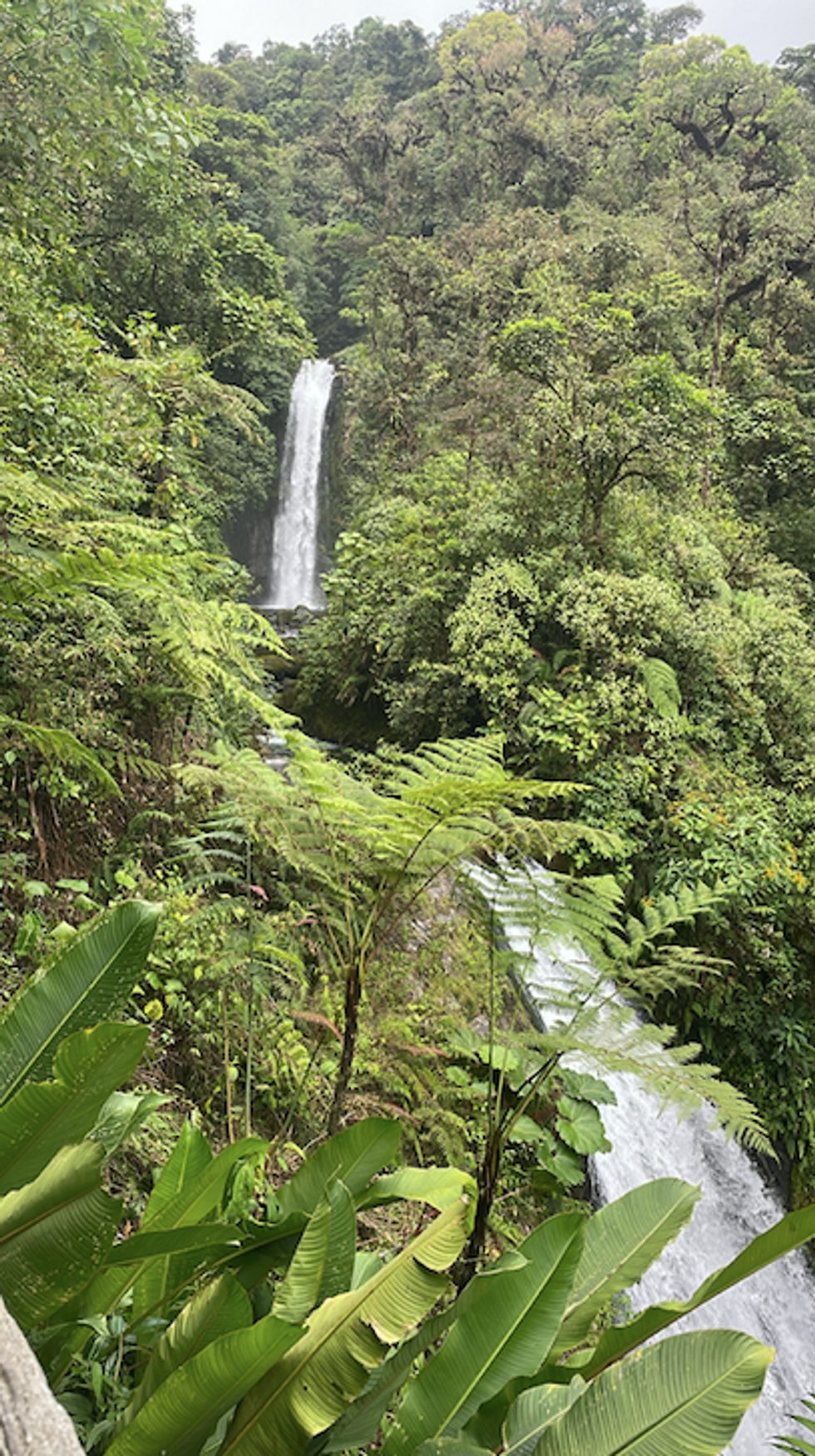 Ajeé Buggam
La Paz Waterfall Garden Nature Park is located in Alajuela, Costa Rica. Arguably one of the most famous waterfalls in Costa Rica, La Paz is a must-see! It has five different waterfalls layers that look like it's stacked on top of each other at different altitudes. The names of all of the waterfalls are Templo, Encantada, Magia Blanca, and Escondida, and the most acclaimed of them all La Paz.
La Paz waterfall is the most unique waterfall out of the five because you can see it as you drive on the road; it flows exquisitely in the La Paz River.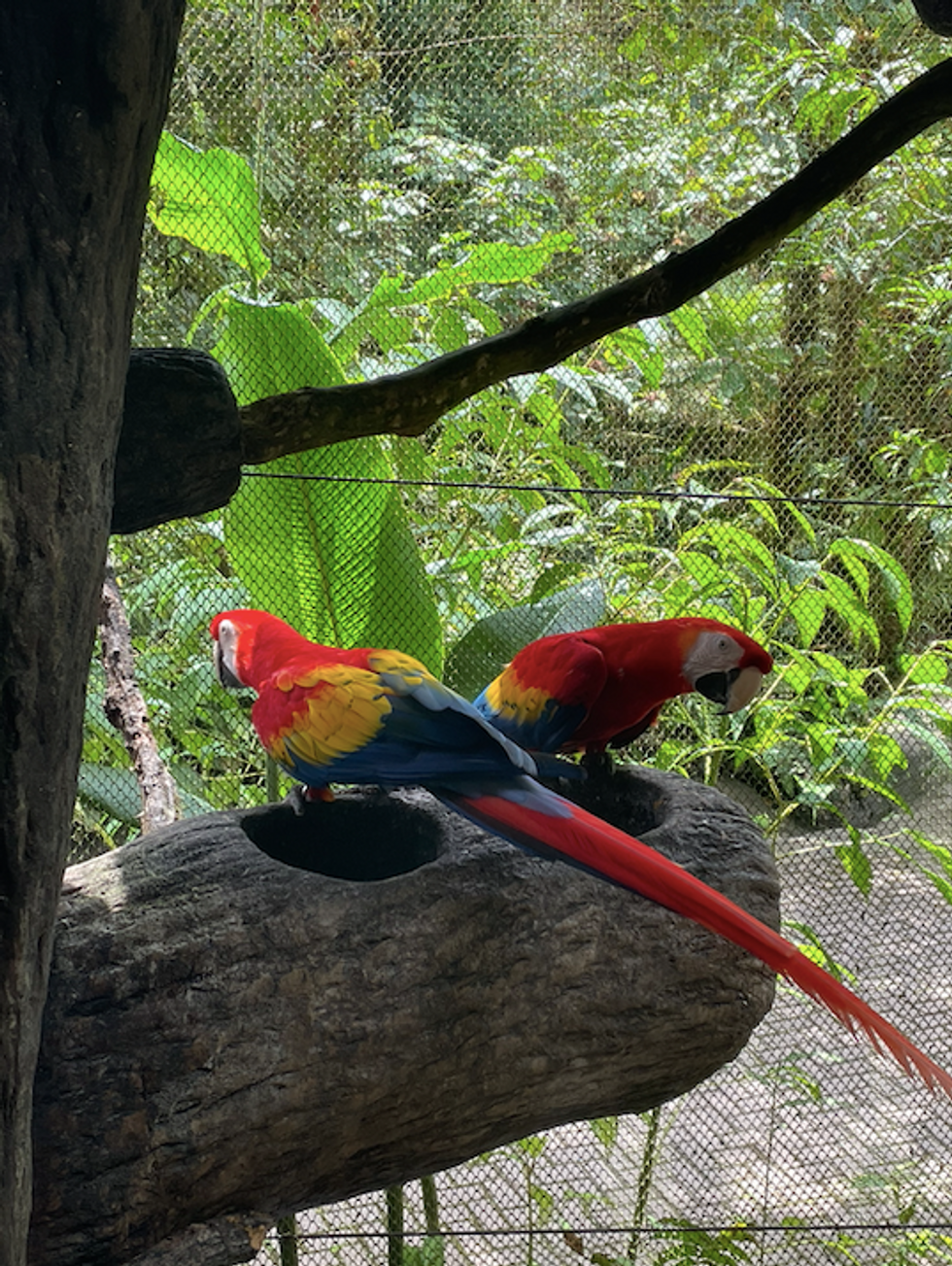 Ajeé Buggam
La Paz Waterfall Gardens Nature Park is actually split up into four parts that you can explore separately, the peace lodge (which is their five-star hotel, overlooking the waterfalls area), hiking trails, a nature park, and wildlife refugee. I would advise wearing active/comfortable attire and sneakers on your visit if you choose to explore multiple areas of the 70-acre park because it requires a lot of walking. The rescued wildlife refuge preserve is home to over 100 species that are native to Costa Rica and was quite a sight to see.
If you're a big animal lover like myself, you will really enjoy this! I got to see two-toed sloths for the first time in person, pumas, jaguars, ocelots, black-handed spider monkeys, toucans, and they had a whole butterfly observatory where the butterflies got to fly freely, and there was even an area where you could see them coming out of their cocoons.

Poás Volcano National Park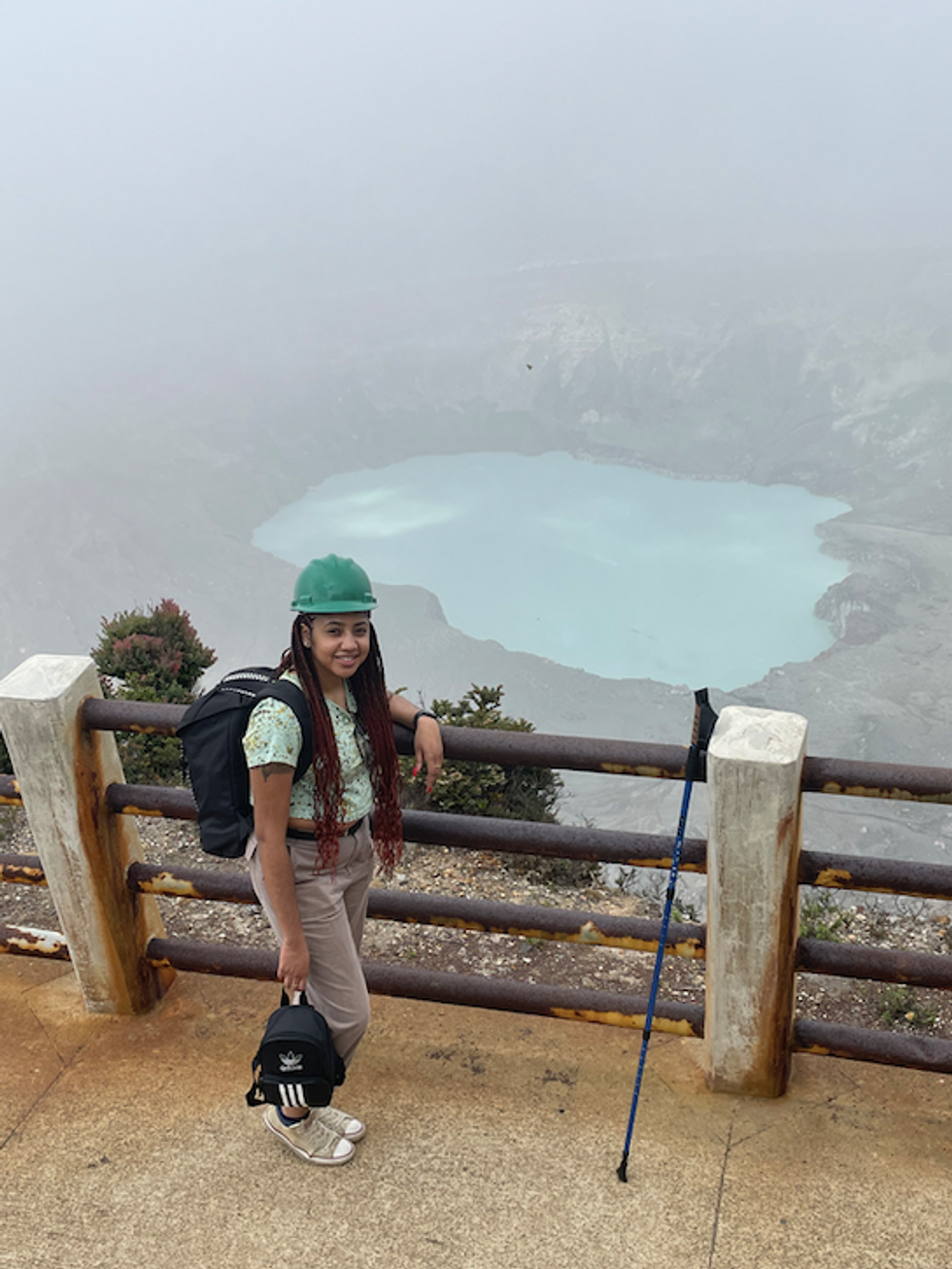 Ajeé Buggam
Costa Rica is the home of nearly 70 volcanoes, 61 of them being extinct or dormant, and six of them are active volcanos like Poás Volcano (which is not erupting when visitors visit), located in the Central Highlands of Costa Rica. Poás Volcano is about 8,887 ft tall. It was such an interesting experience feeling the weather shift; it went from low 80 degrees to several degrees cooler and cloudier the closer we got to the volcano site. The time I went to the Poás Volcano wasn't the best time to see the volcano, it was very cloudy, and it only popped up for about 10 minutes during the 20-minute gated tour that was only 300 feet from the volcano itself.
It's best to see the volcano around 7 a.m. or 8 a.m., but fortunately, I wasn't able to see it until around 1. When you're in the gated area to see the volcano, you'll see that there is a light system indicating safe times to be around the volcano so people can leave the scene when it's near the eruption stage. It was such a breathtaking sight; I highly recommend it!
Hacienda La Chimba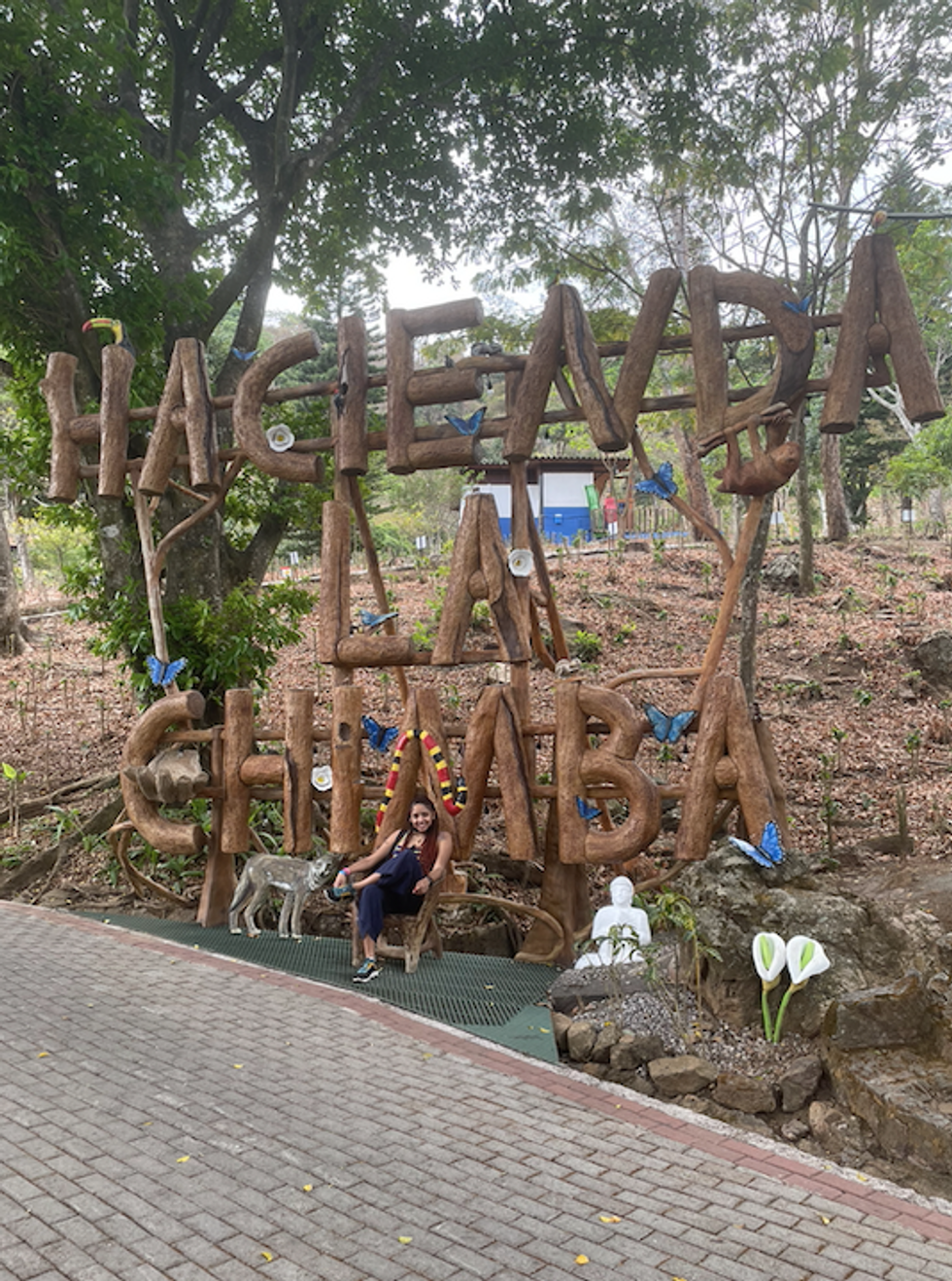 Ajeé Buggam
Hacienda La Chimba is definitely a must-see to add to your list if you enjoy adventurous outdoor activities! It's located 20 minutes outside of San Jose, in a town called Santa Ana. I'd highly suggest going there in the morning and spending the whole day there because they have multiple activities that can be quite time-consuming. Out of all the activities I've done there, I loved ziplining most. It was my first time ziplining, and it couldn't be a more perfect experience. They had about 5-6 ziplining areas ranging from different altitudes.
Then there is the high rope course that takes about an hour to complete, I'm a thrill-seeker, so this was a fulfilling experience for me to work through a physical obstacle course.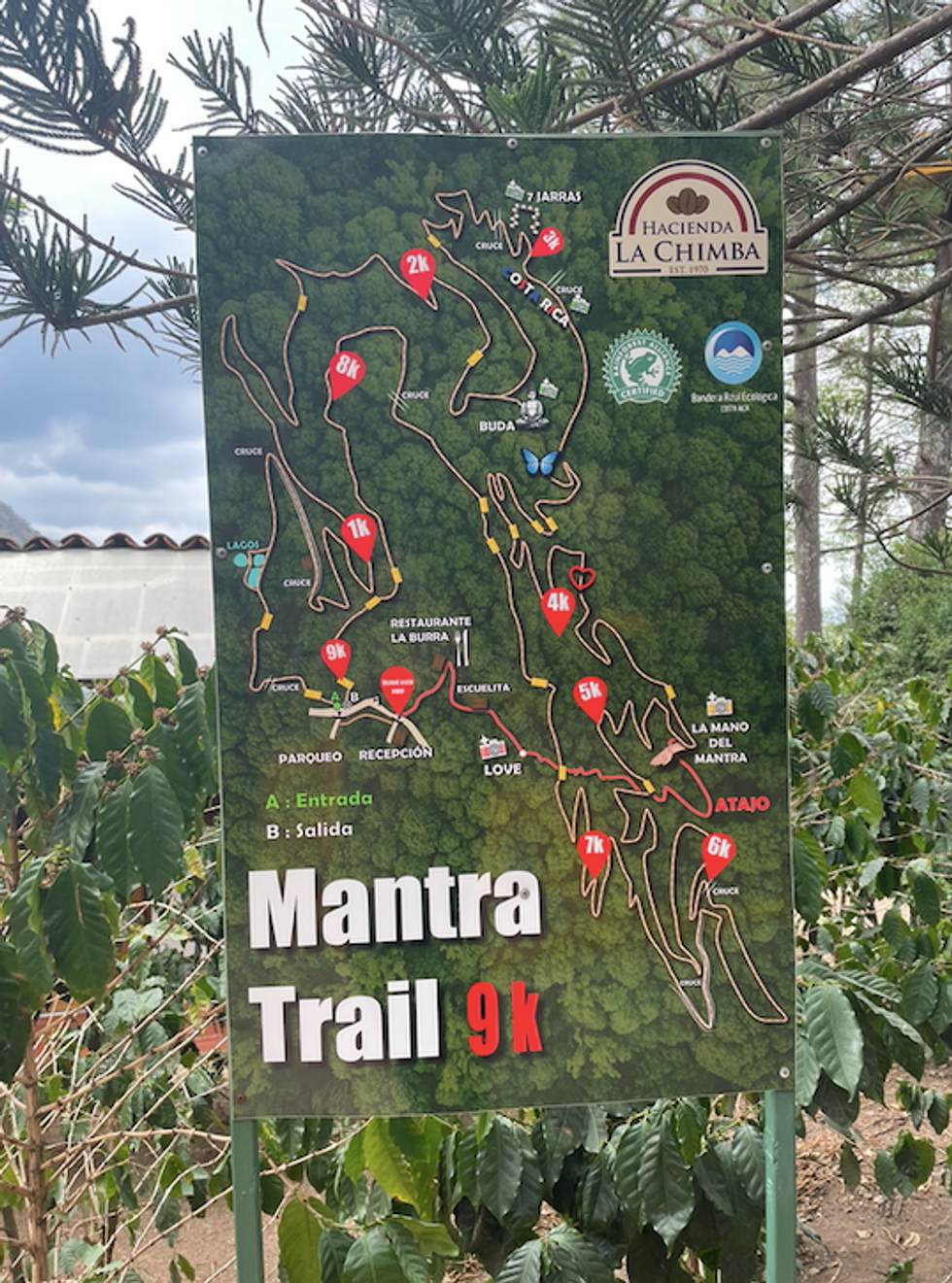 Ajeé Buggam
The park also features a coffee tour and a 5-9K hiking trial you can do that has different prompts to take pictures along the way. My biggest tip here is to stay hydrated and wear active gear. As an added plus, there was a restaurant there that served bomb-ass food and drinks that I was in heaven while indulging in it.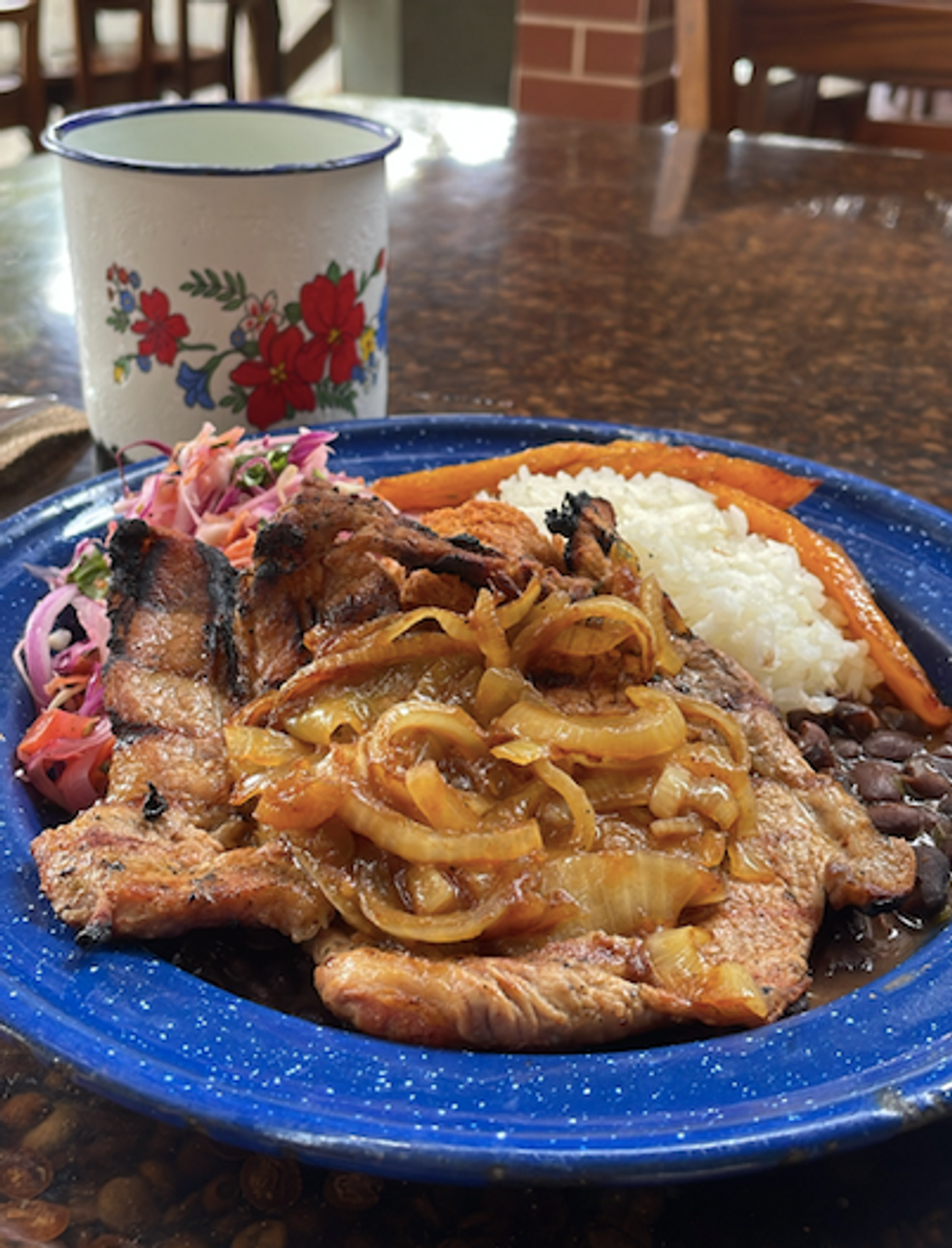 Ajeé Buggam
Doka Estate Costa Rica Coffee Tour & Plantation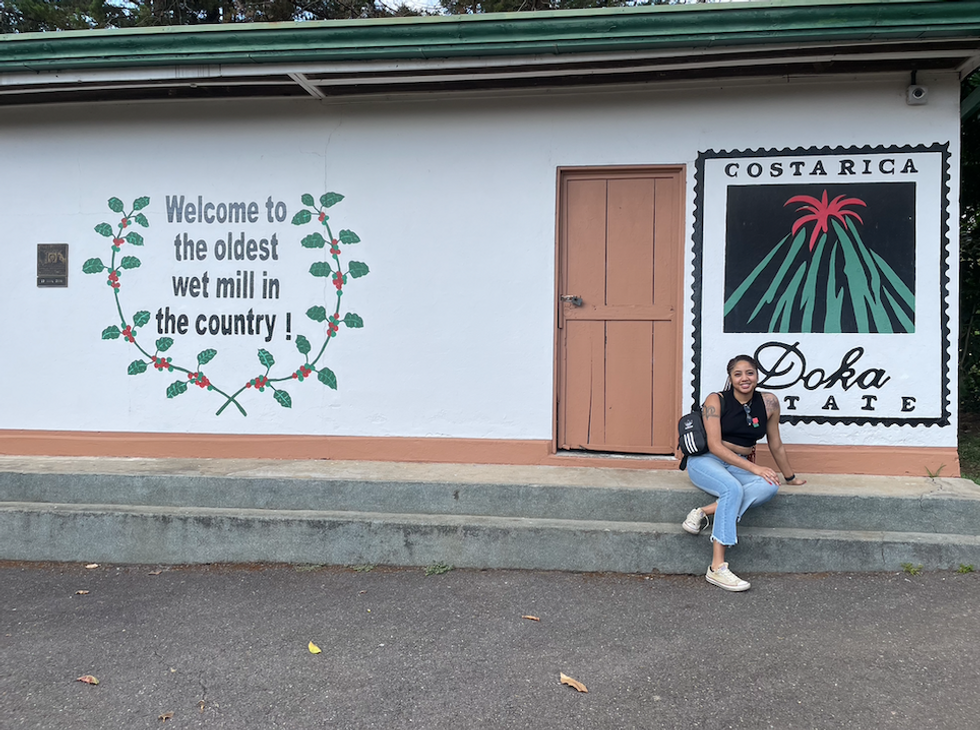 Ajeé Buggam
Costa Rica is notorious for its coffee production, and let me tell you, I had about 3 cups of coffee some days from different areas because the coffee was so rich and smooth. There are coffee farms all over the country, but Doka Estate Costa Rica Coffee Plantation is one of the most famous and oldest ones because it's a coffee plantation by a third-generation Costa Rican family.
The coffee tour the plantation offers is so thorough, taking you through all the meticulous steps of how coffee is made. From how to harvest it to sorting out different qualities of coffee beans and molding it, there are many steps in cultivating the coffee from the 45 coffee beans it takes to make a cup of coffee.
San José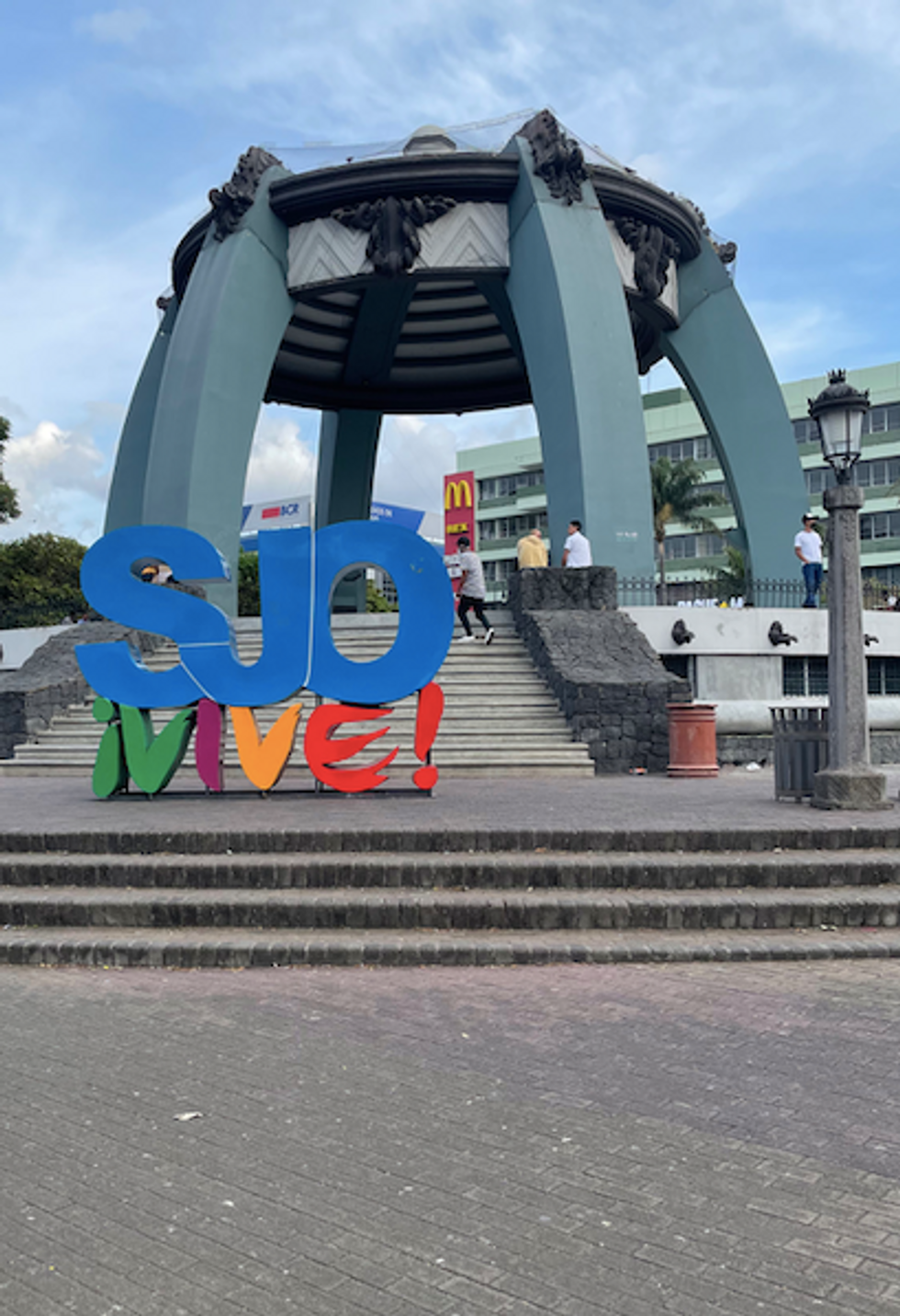 Ajeé Buggam
There's a bunch to explore in San Jose, from history and museums to culture. By far, restaurants and bars were my favorite. I had the best sangria, and tres leches dessert at Restaurante Silvestre; it's one of the oldest yet most contemporary restaurants in the city.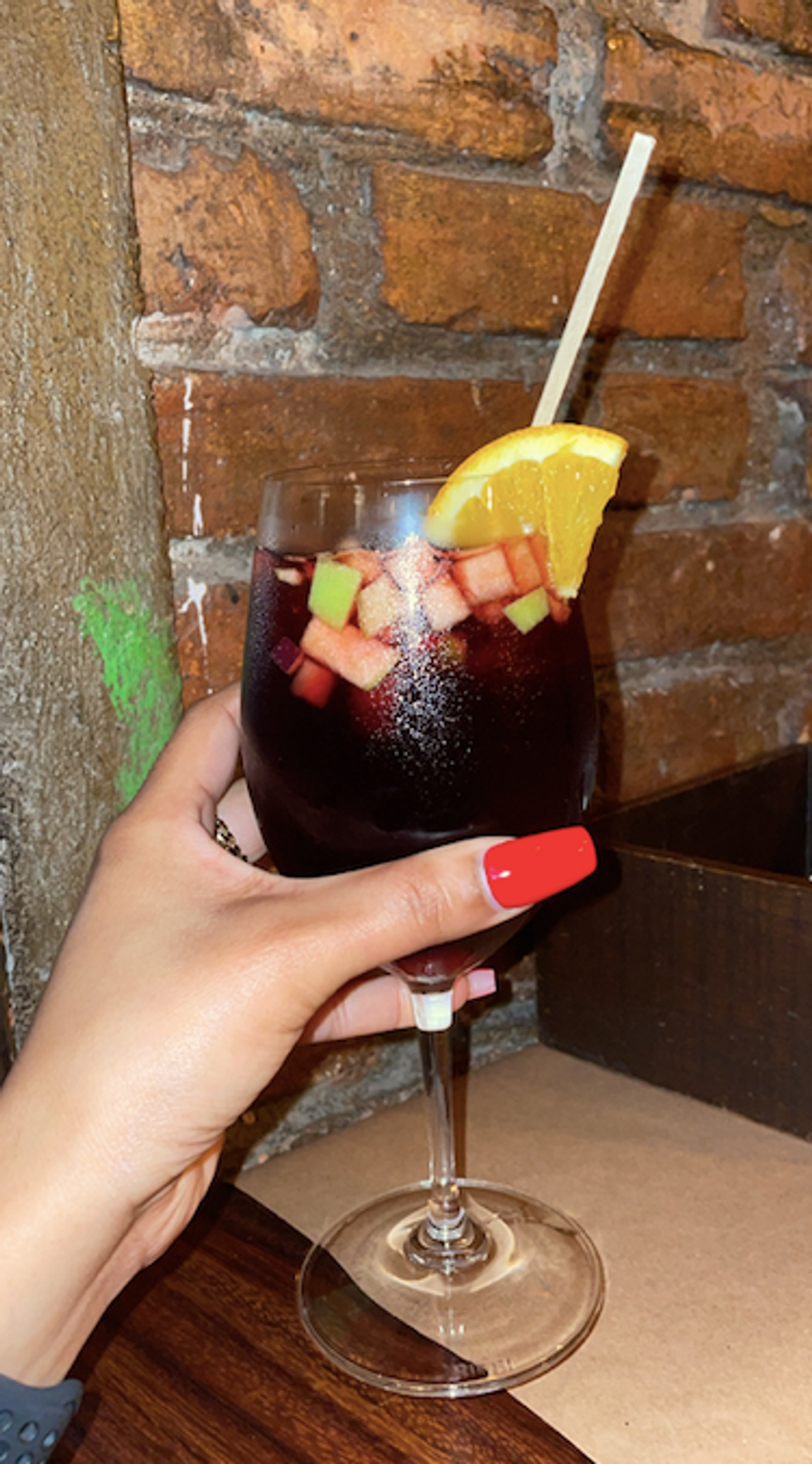 Ajeé Buggam
One of the best areas I'd recommend to bar hop or explore restaurants is in Barrio Escalante; it is such a cute and hip section of the city, and so many things are so close for easy access to try out different places back to back. El Social is a modern yet edgy bar nearby where you can enjoy great music, watch a sports game, and have drinks in a mixed crowd.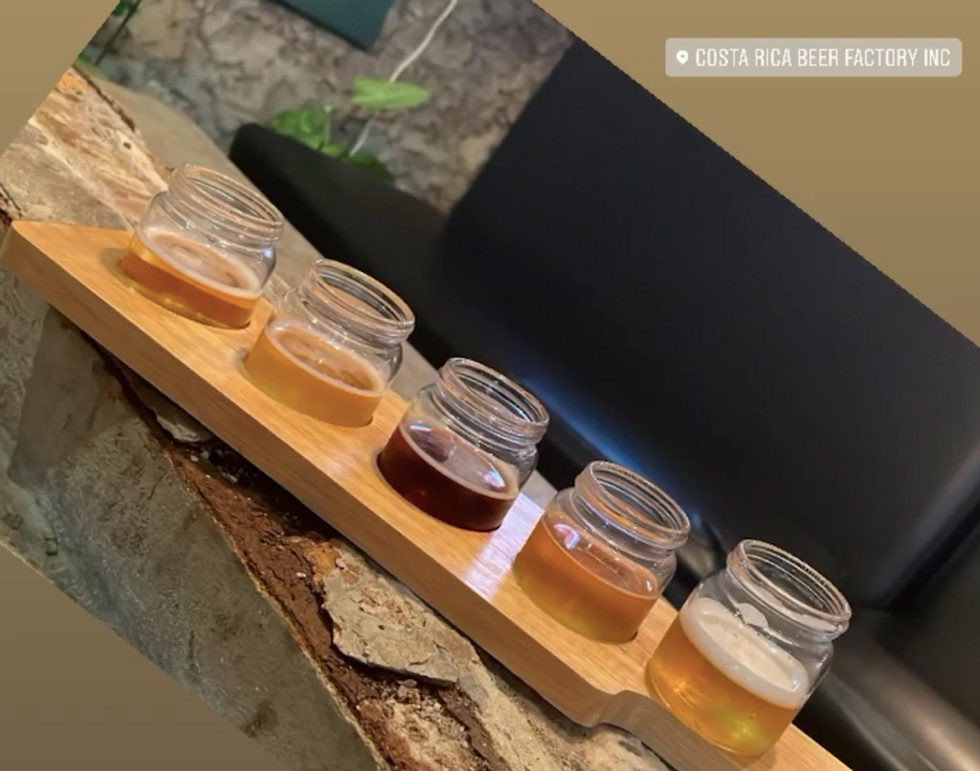 Ajeé Buggam
Neon is a nice mix of a bar and lounge indoor/outdoor scene with great tunes playing in the back and a dance room if you feel called to move your body! If you're a beer drinker like myself, head to Costa Rica Beer Factory Inc; it's such a cute beer brewery that offers a nice variation of beers to try.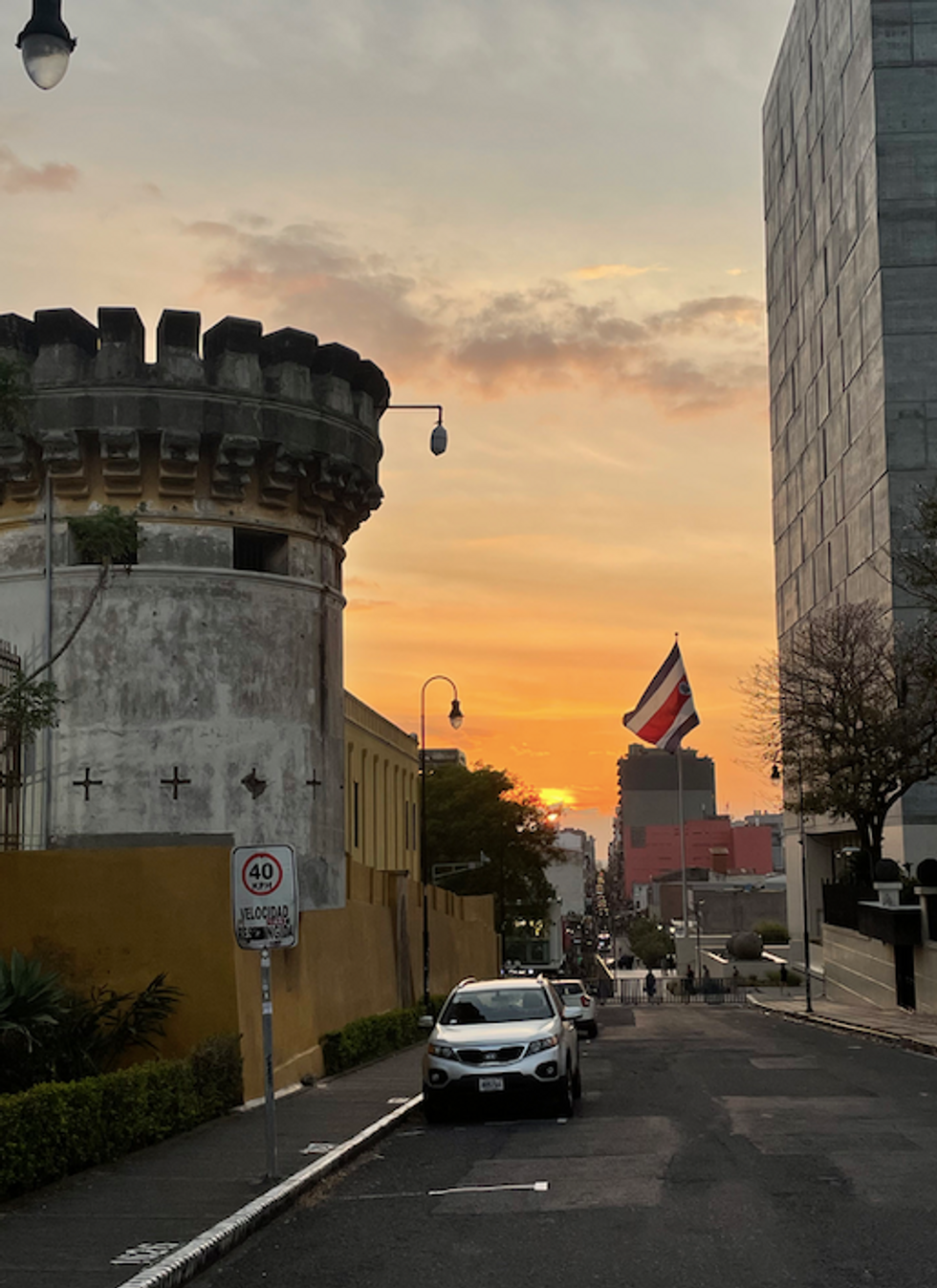 Ajeé Buggam
Overall, Costa Rica is where all the action is at. My last few tips would be to plan strategically because Costa Rica can be expensive very quickly, but it's well worth the experience. Also, if you get a chance, stay in different parts of the country to venture out more to see their beautiful beaches like Playa Flamingo and Manuel Antonio Beach and check out more adventurous sites like Skybridge in Monteverde Cloud Forest and tons more.
More than anything, stay present and enjoy your time witnessing one of the most beautiful countries the world has to offer. Pura Vida!
Featured image by Getty Images