During my teen years, I was obsessed with buying sneakers throughout high school and, at 15 years old, I got my first part-time job to fund my sneaker habit. As a tall girl, I didn't have the average women's shoe size that would give me the option of cute sandals and shoes like every other girl, so I decided to collect men's basketball shoes to create fly looks instead. During college, my shoe collection dwindled as my obsession subsided but I always kept an eye out for a dope pair of sneakers with a fly outfit to match.
---
Today, sneakers have taken a new role when it comes to women's ready to wear styles and have once again become a core staple in my forever evolving wardrobe. As high heels have taken a position at the back of my closet these days, sneakers worn with statement pieces such as dresses, skirts and women's suits have inspired a wider range of stylish possibilities.
I'm always impressed by feminine looks paired with a dope tennis shoe. With both comfort and style being a major priority, especially as we age, sneakers are a creative alternative to completing a high fashion look. With celebrities such as Tracee Ellis Ross and Zendaya showing us how to slay in their Jumpmans, I decided to swap my heels for cushioned soles to create eye-catching outfits with a sneaker to match.
The Power Suit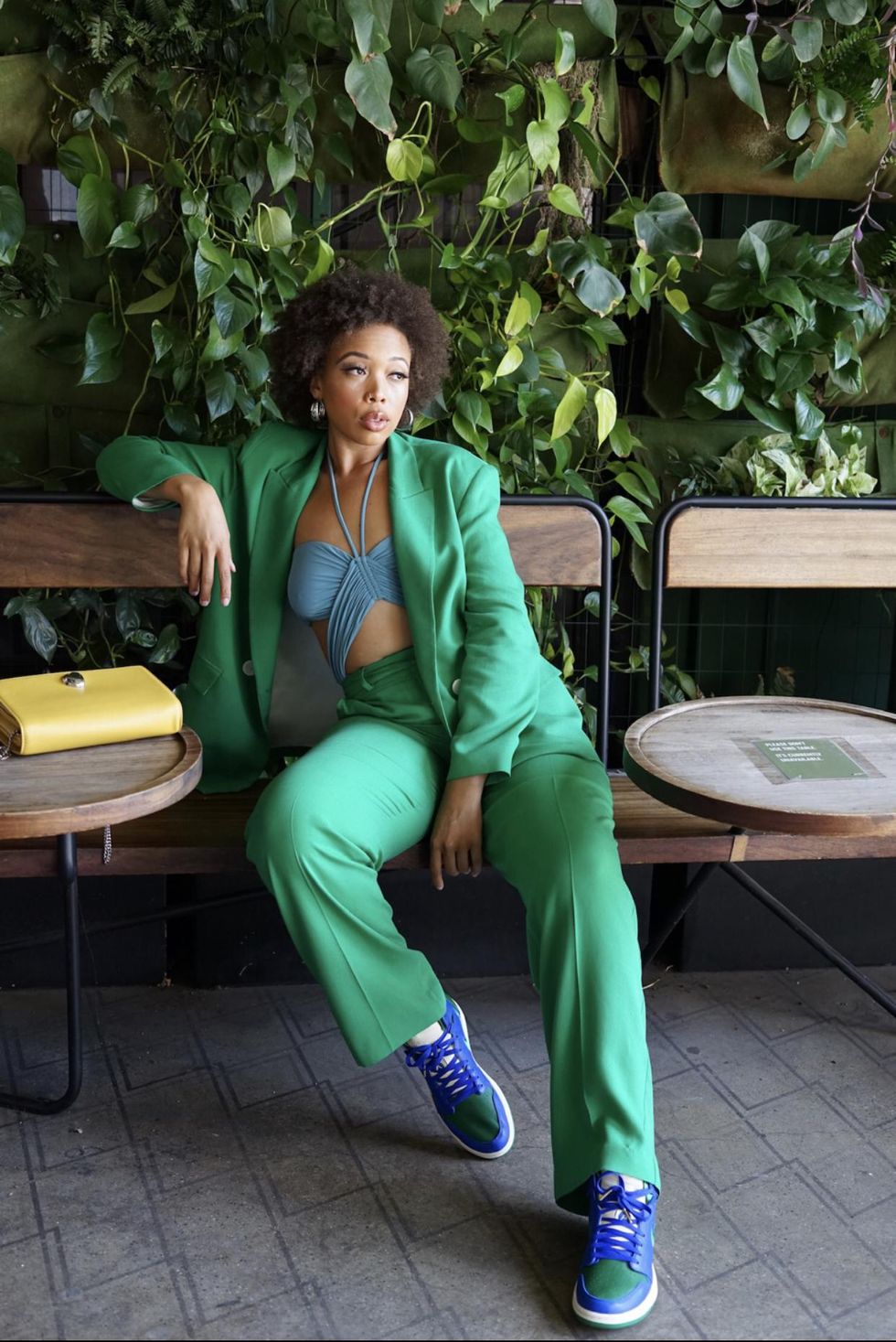 Shahirah Ahmed/xoNecole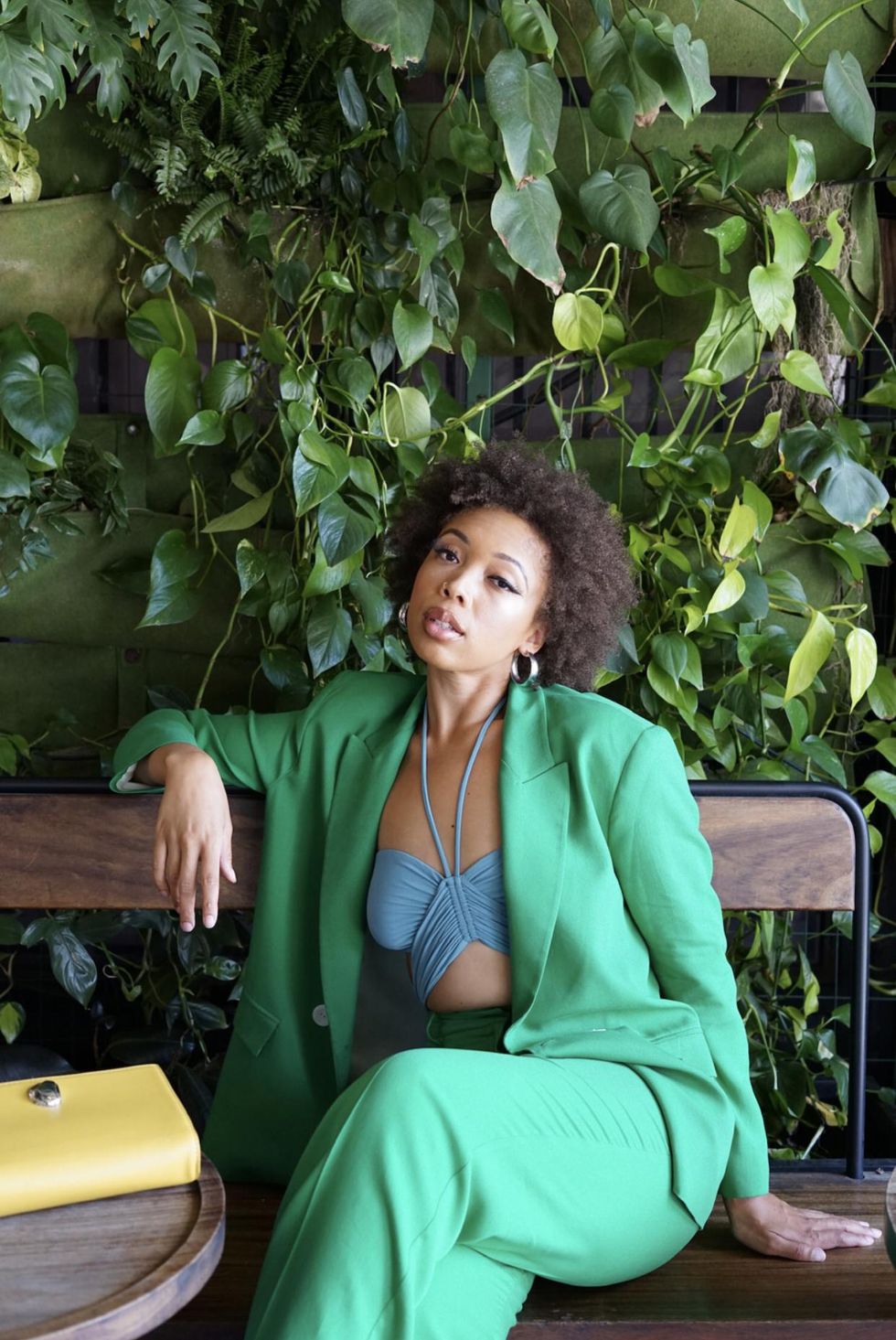 Shahirah Ahmed/xoNecole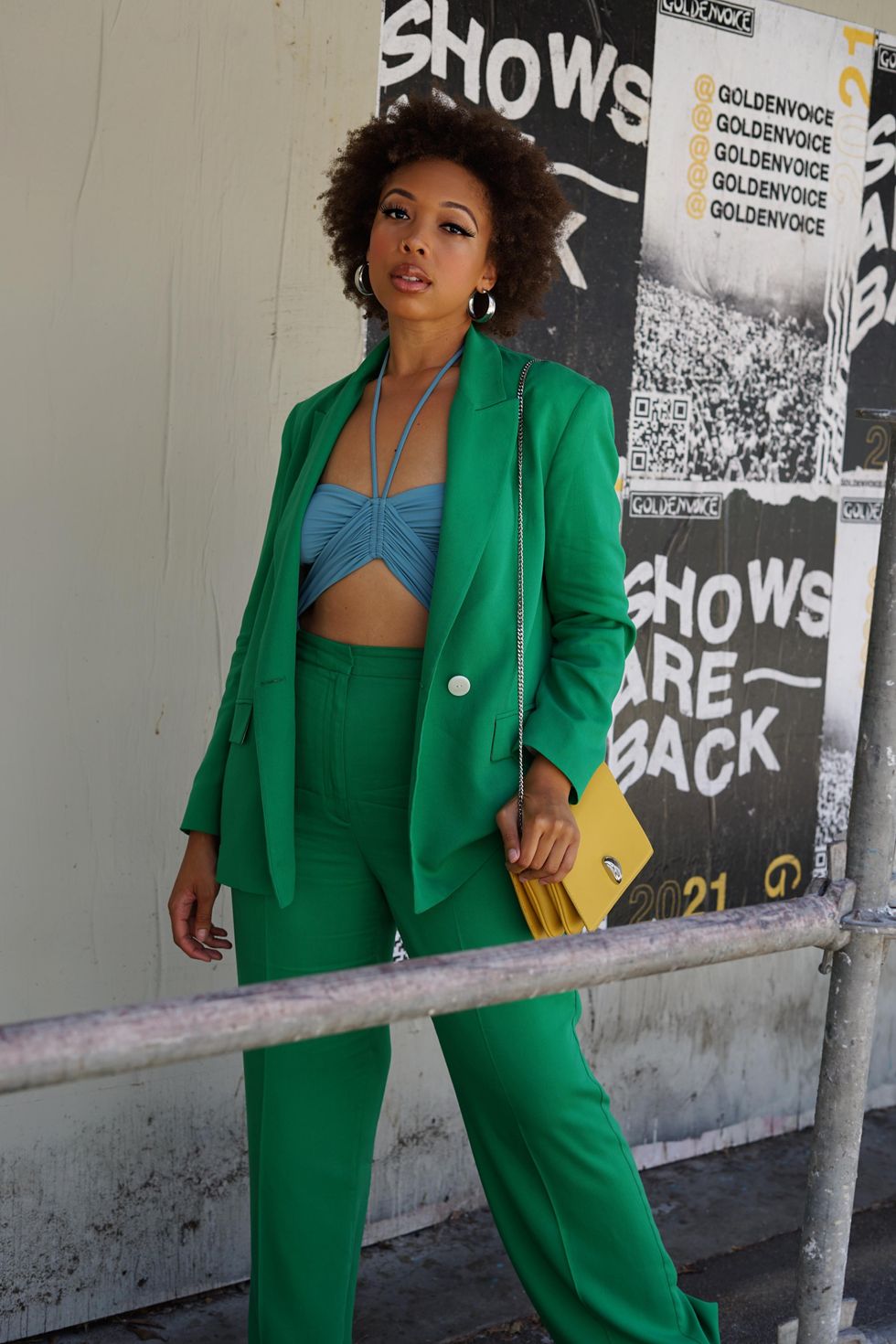 Shahirah Ahmed/xoNecole
If you've been following my posts, you know I love an oversized blazer. With the matching trousers, this vibrant power suit was created for these royal blue and green high top Jordan 1 sneakers. Paired with a coordinating aqua blue halter neck one piece for a dramatic effect, this is a colorful combination look to kickstart a vibrant summer. This sneaker compliments this look effortlessly highlighting the versatility of both the shoe and this must-have suit.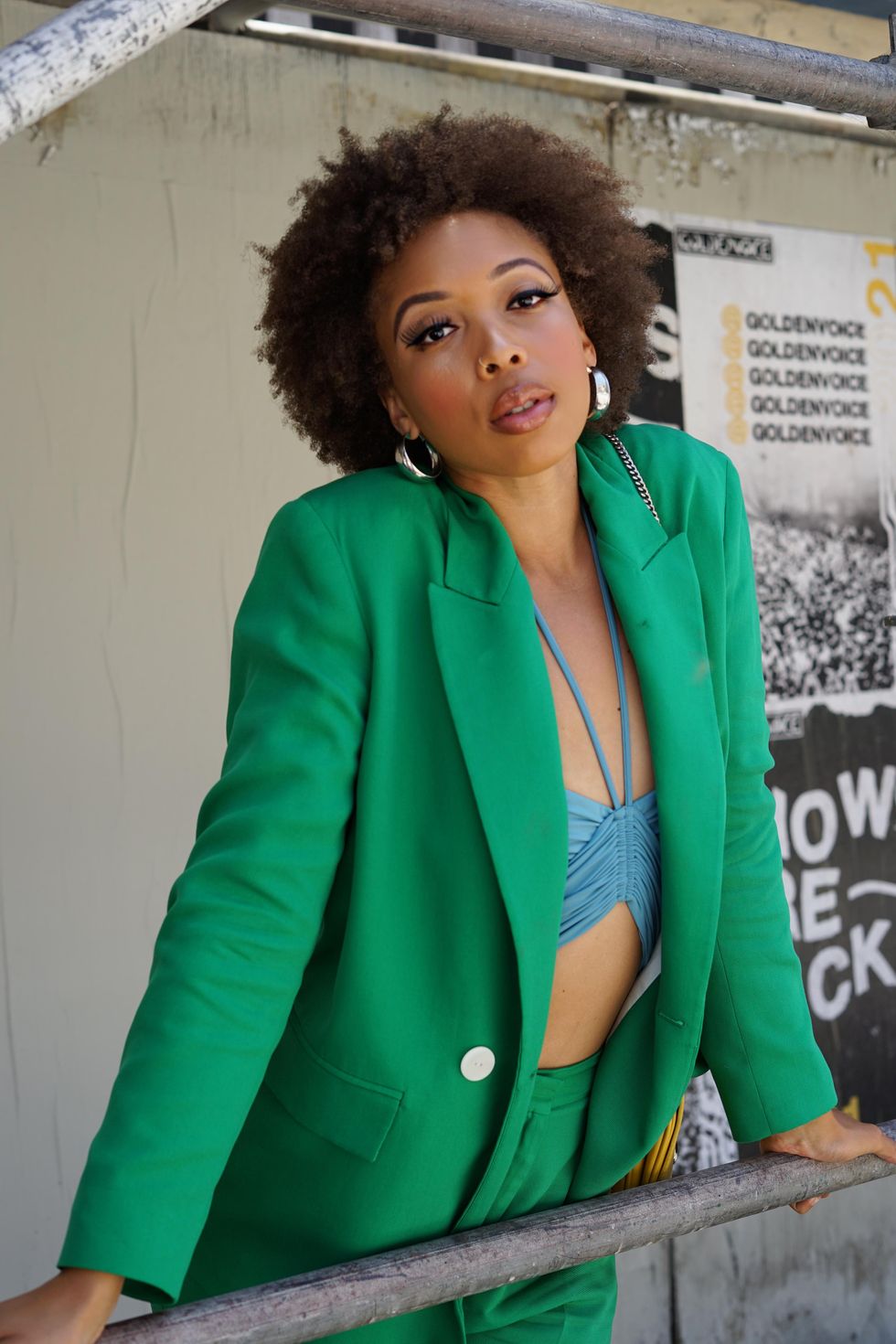 Shahirah Ahmed/xoNecole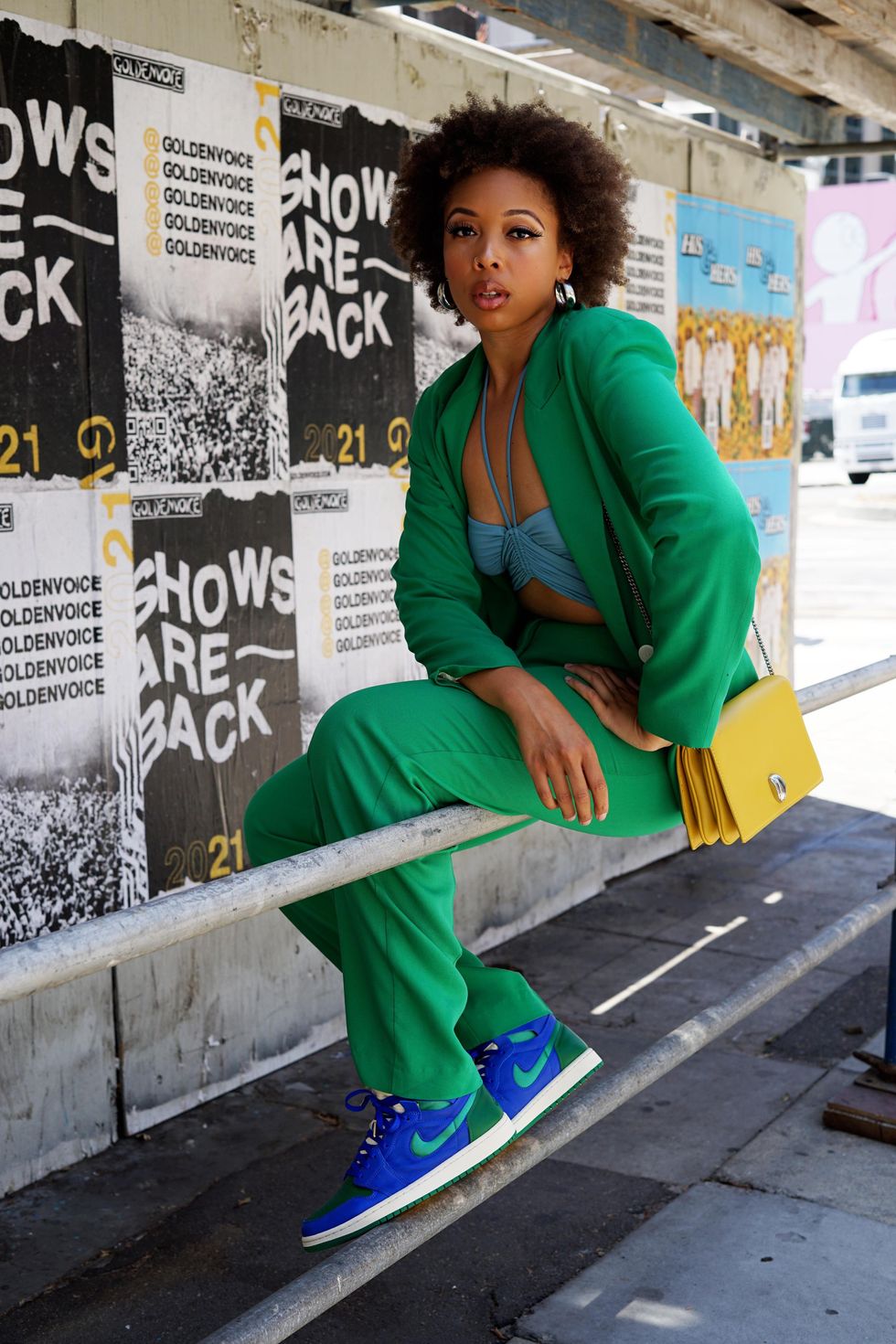 Shahirah Ahmed/xoNecole
What I'm Wearing:
Suit: Zara
One piece: Riot Swim
Sneaker: Jumpan 23
A Modest Take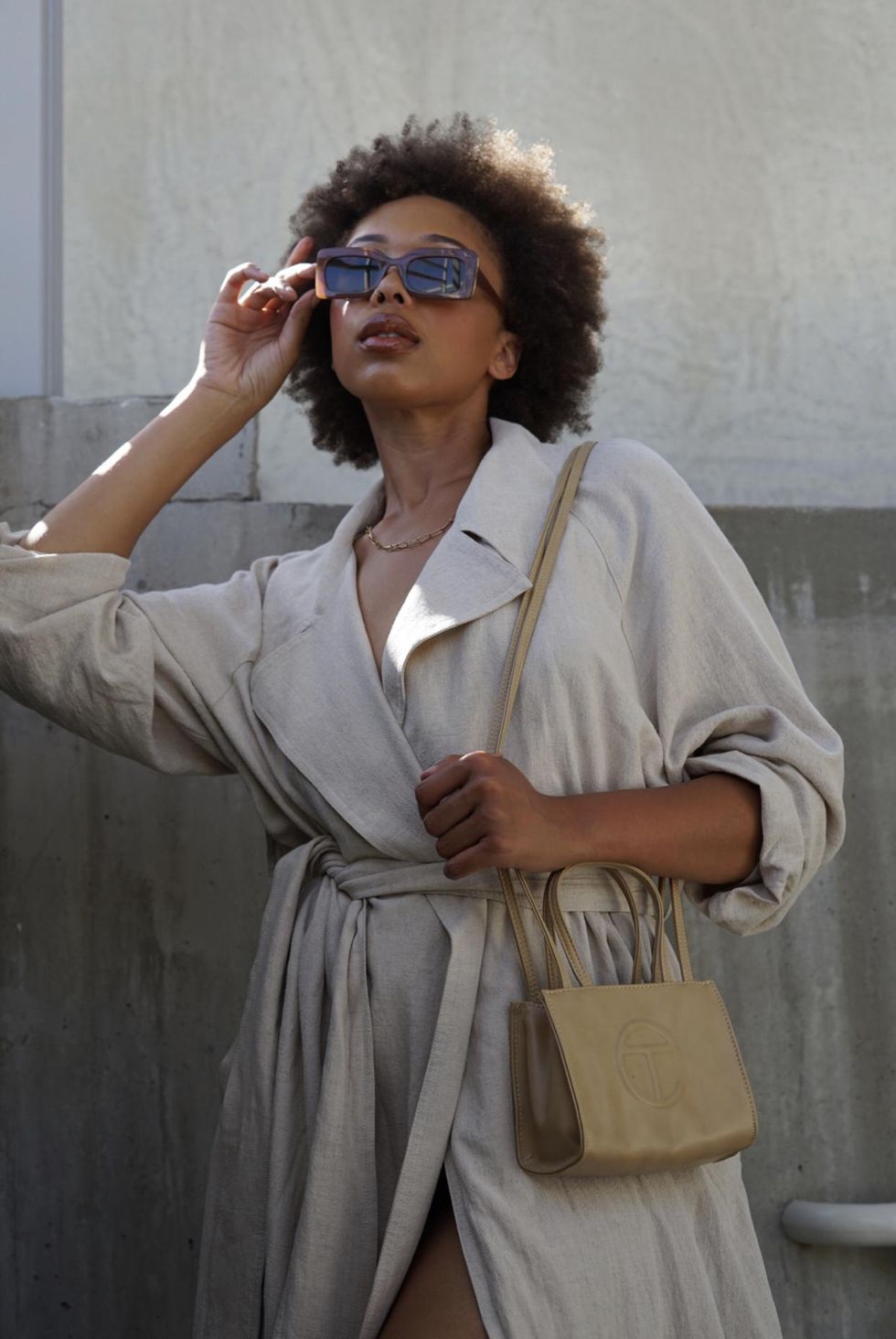 Shahirah Ahmed/xoNecole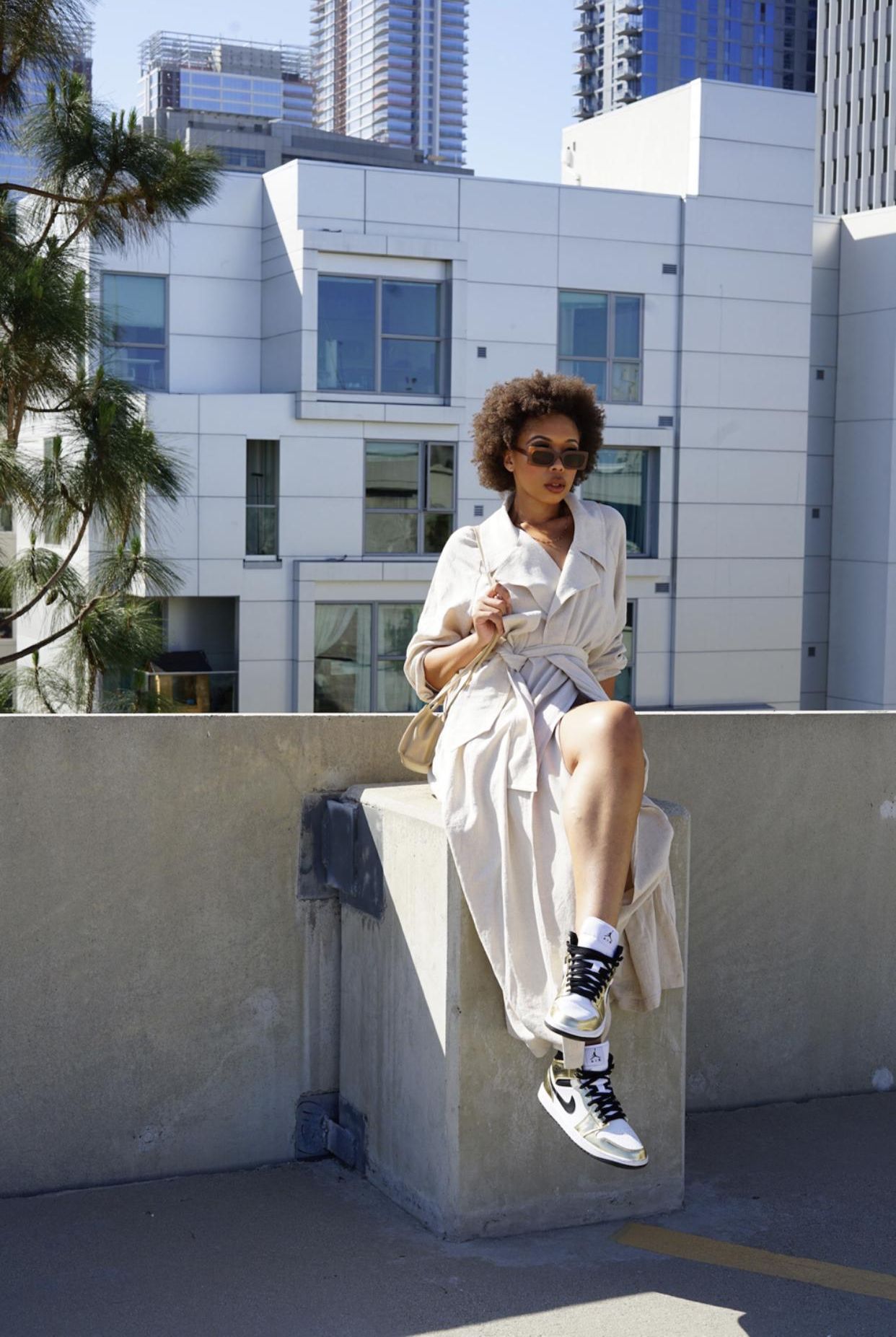 Shahirah Ahmed/xoNecole
I've never been into wearing dresses other than special occasions but this summer, I want to explore my classy yet chic feminine side starting with this lightweight sand-colored overcoat. Worn as a belted dress, I paired a light brown sunnie with a matching tan Telfar bag for a transitional spring to summer look. With rolled sleeves to keep my cool, I'm living for this look worn with a black, white and gold high top Jumpman sneaker.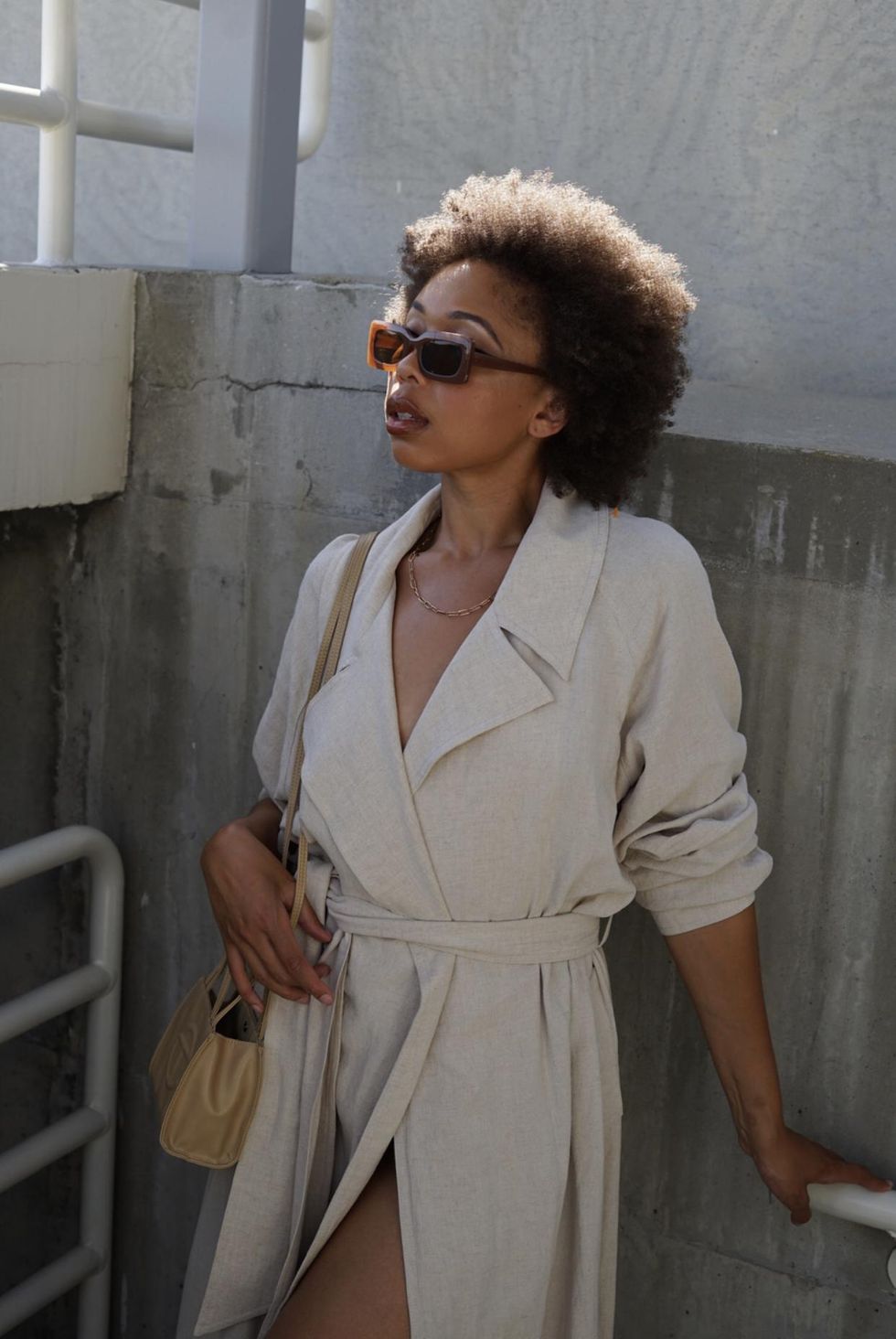 Shahirah Ahmed/xoNecole
What I'm Wearing:
Vintage overcoat: Dainty World Collective
Mini Bag: Telfar
Sunglasses: Zara (similar)
Shoes: Jumpan 23
On Trend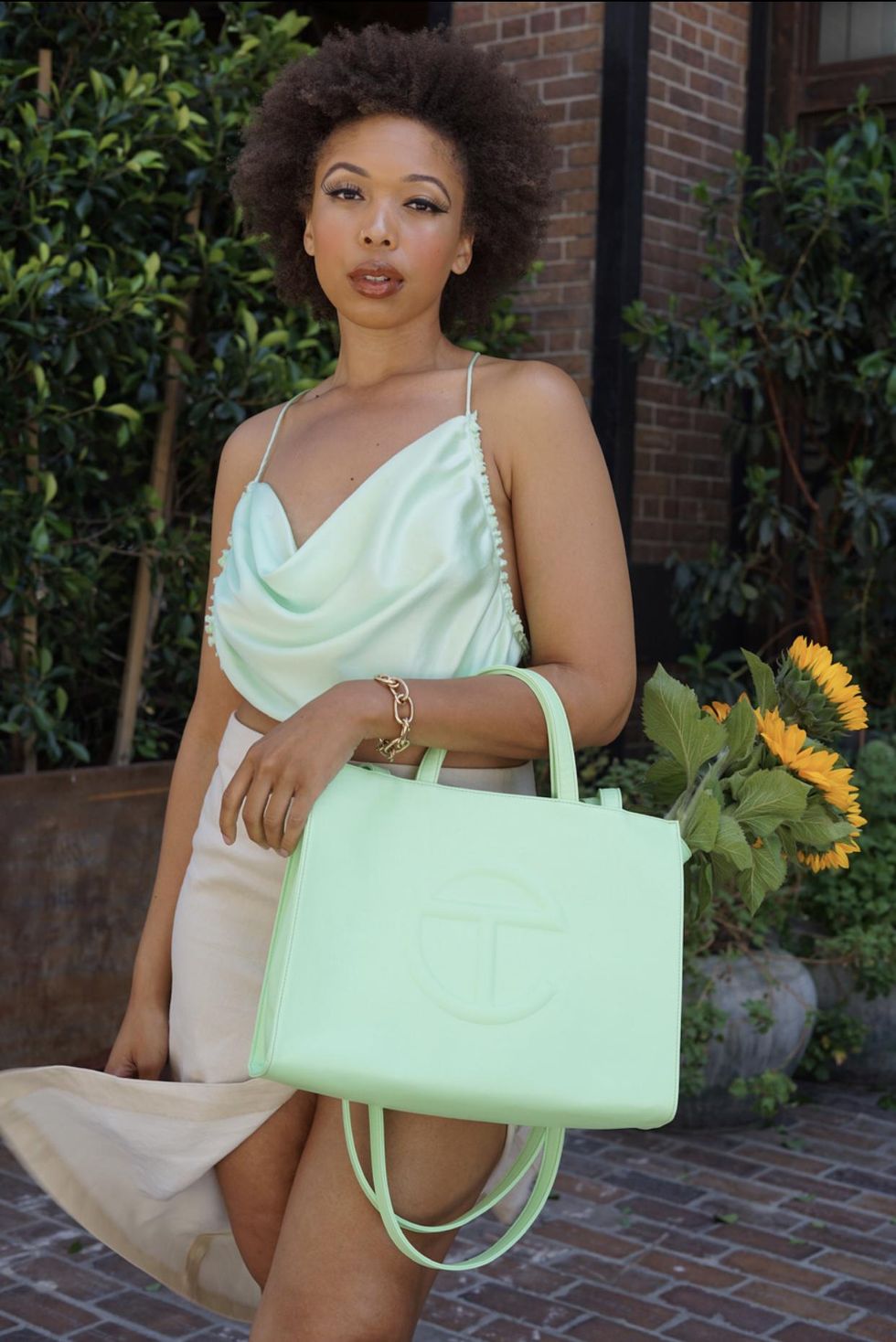 Shahirah Ahmed/xoNecole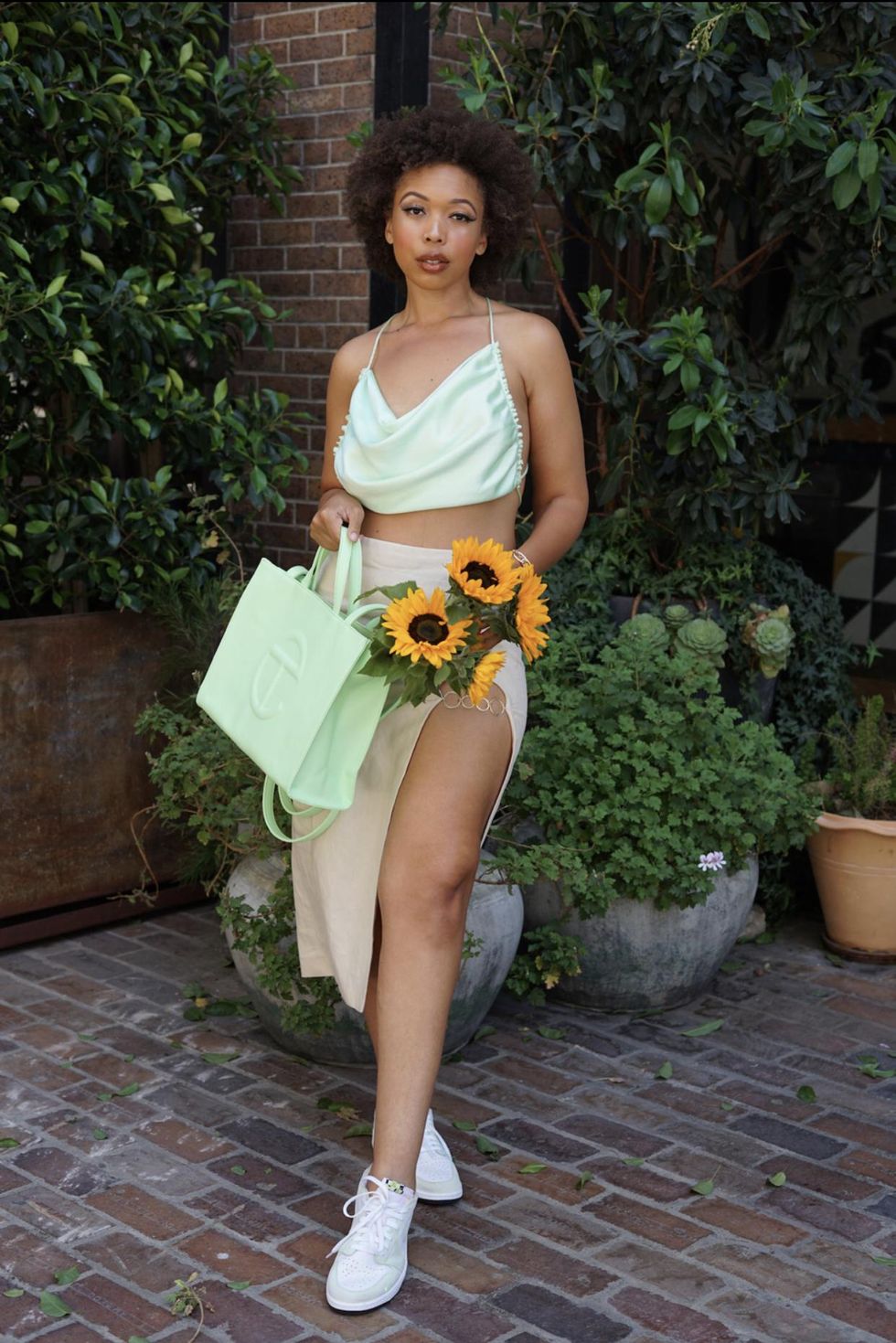 Shahirah Ahmed/xoNecole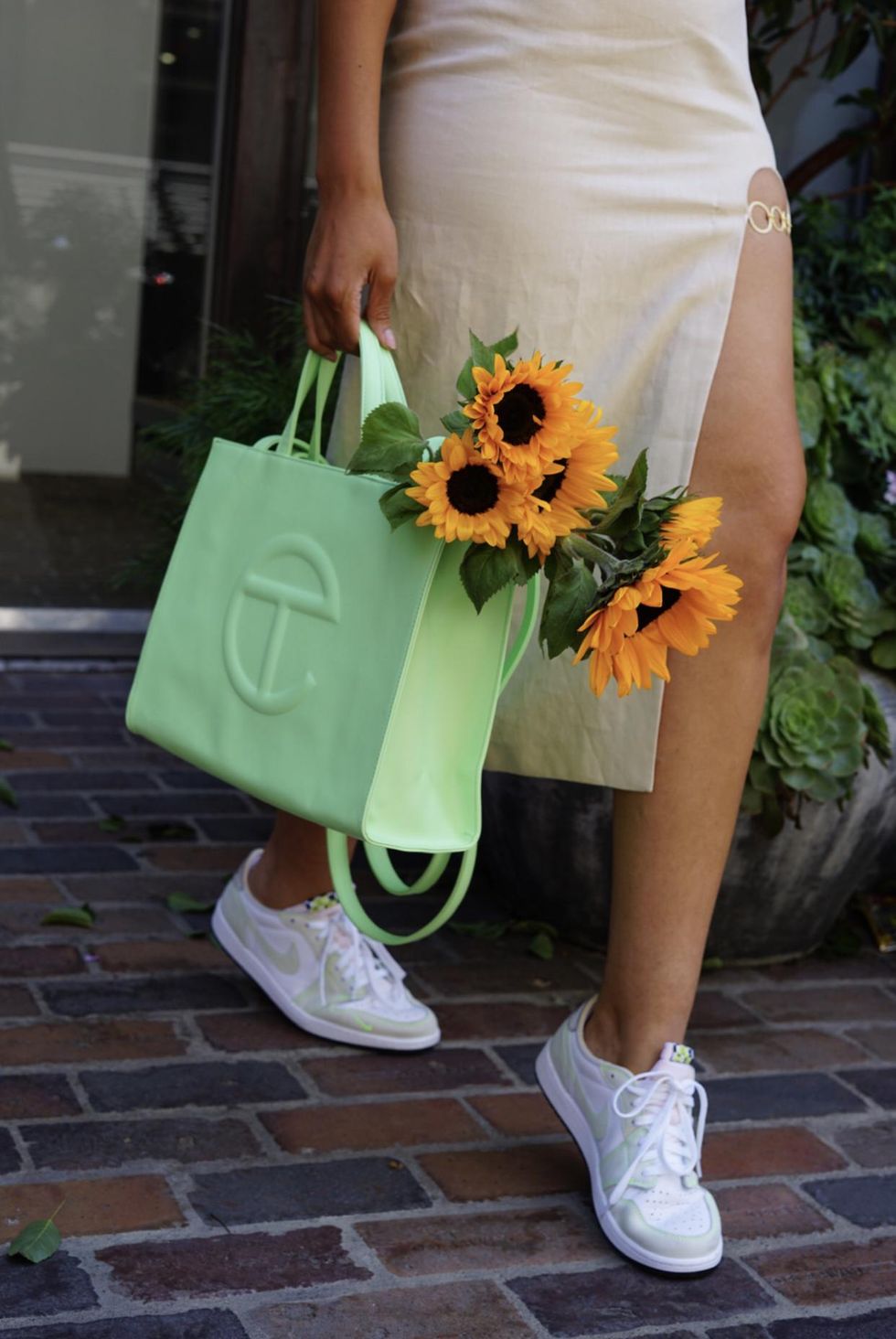 Shahirah Ahmed/xoNecole
As a new downtown resident, I find sneakers are way more practical when running my weekly errands around my neighborhood. While I love dressing up when the spirit moves me, I still reach for practical yet stylish accessories that assist me in getting things done while making me look good. I'm loving the asymmetrical trend so I paired a mid-length slit skirt with a mint green silk crop top and Telfar bag to match my low top Jordans. What I love most about this look, it's easy to transition from day to night with a quick change of shoe.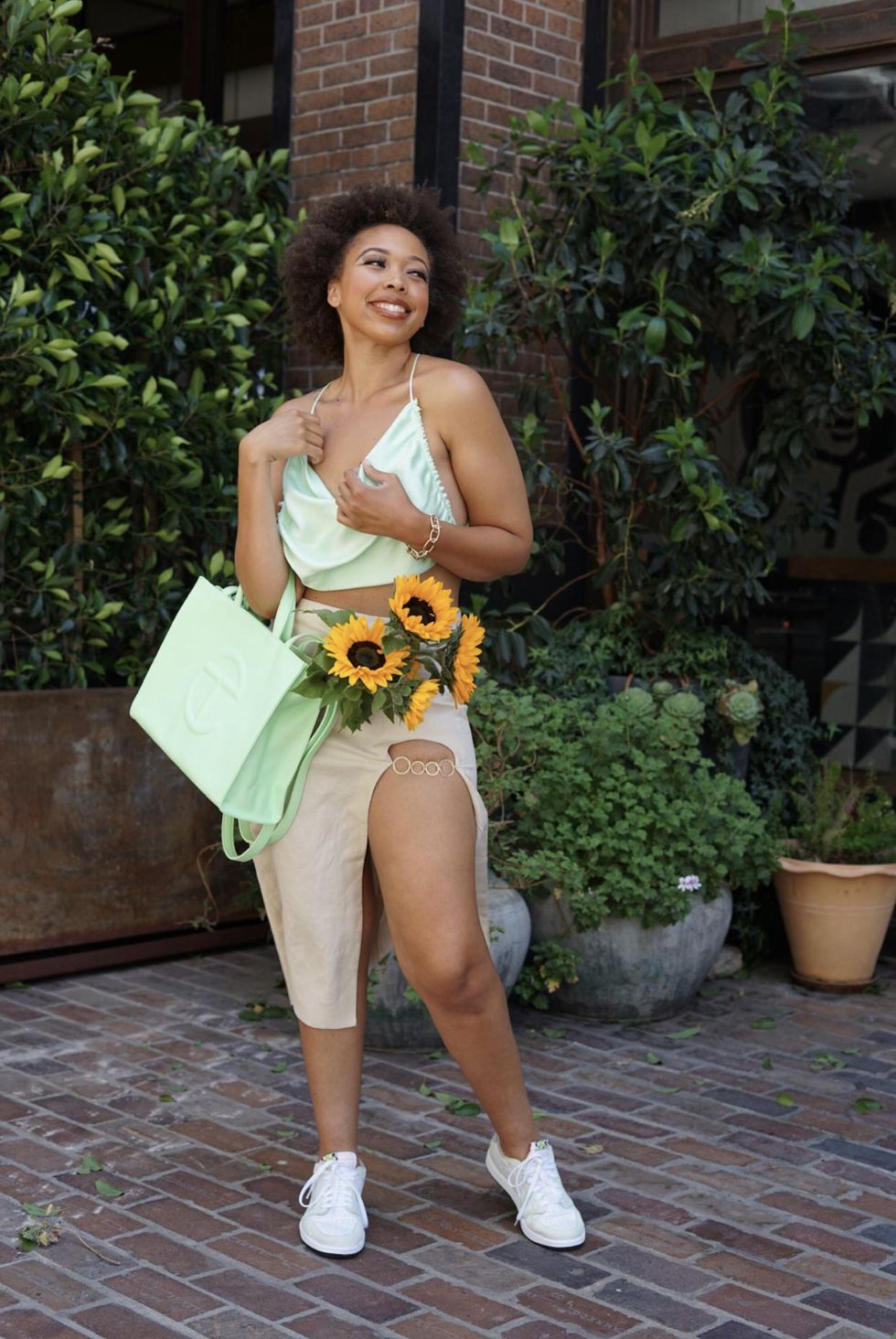 Shahirah Ahmed/xoNecole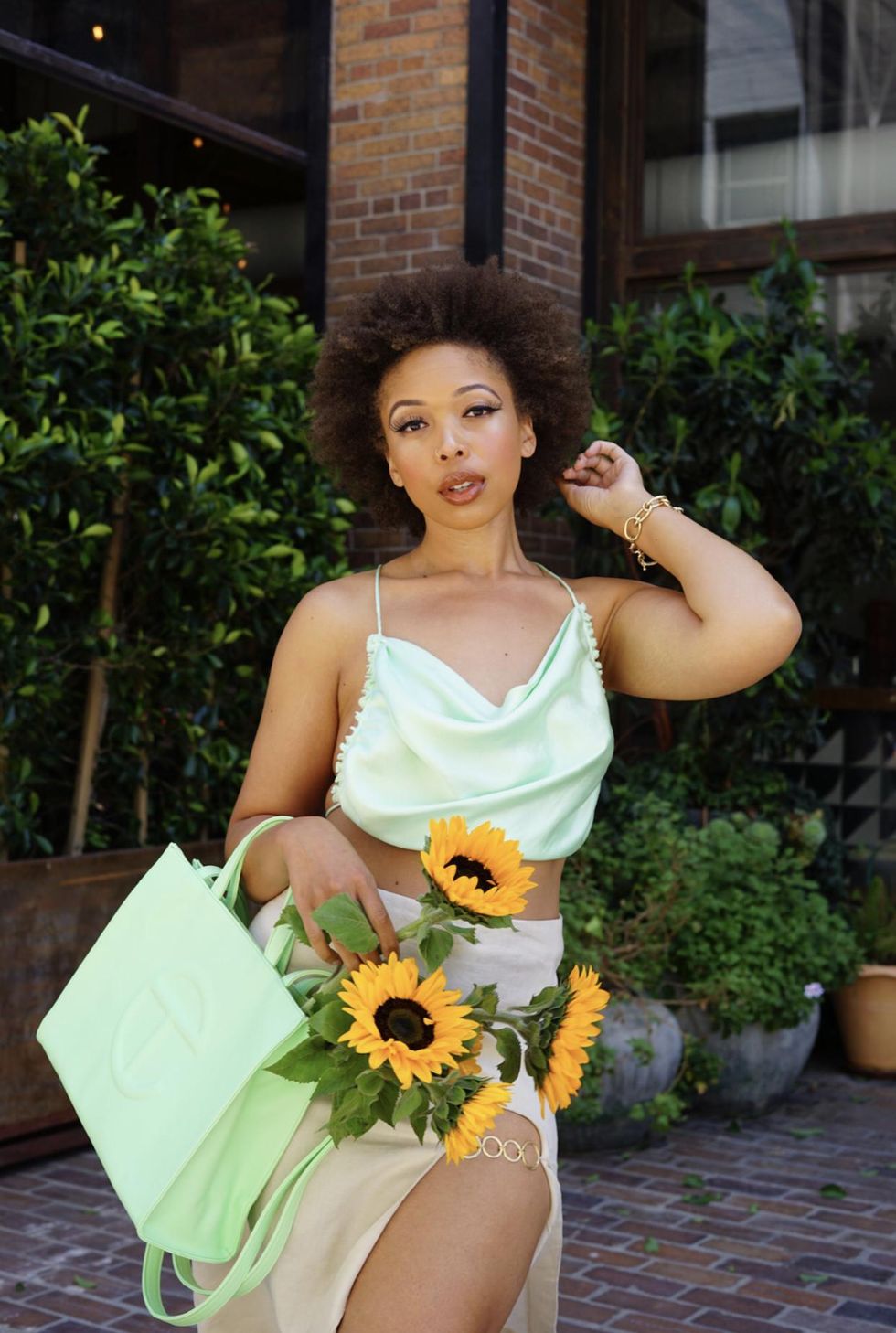 Shahirah Ahmed/xoNecole
What I'm Wearing:
Top: Zara (old)
Skirt: Zara
Bag: Telfar
Featured image by Shahirah Ahmed/xoNecole