When thinking of basics, I tend to think of a plain white, neutral or black staple that can be worn with just about anything in my wardrobe. From white tees to denim jeans, these are the type of classics most of us already own which means it's time to think outside the box when refreshing our mix of summer basics.
---
After a tumultuous 15 months, I'm seeing a new trend emerge in the world of everyday fashion that I can only attribute to the excitement of getting dressed with somewhere to go. One of my favorites this season, the asymmetrical knit has been on my radar for the past few months and I'm loving how this simple yet chic detail can quickly elevate a look especially when paired with other cool basics.
This season is an era of sexy "basics" reminiscent of the early 2000's fashion evolution, full of risky decisions yet quirky perspectives on styles, brands today are redefining what it means to wear basics. Gone are the days of blending in, these are the knit basics that will effortlessly stand out.
Now Trending: White on White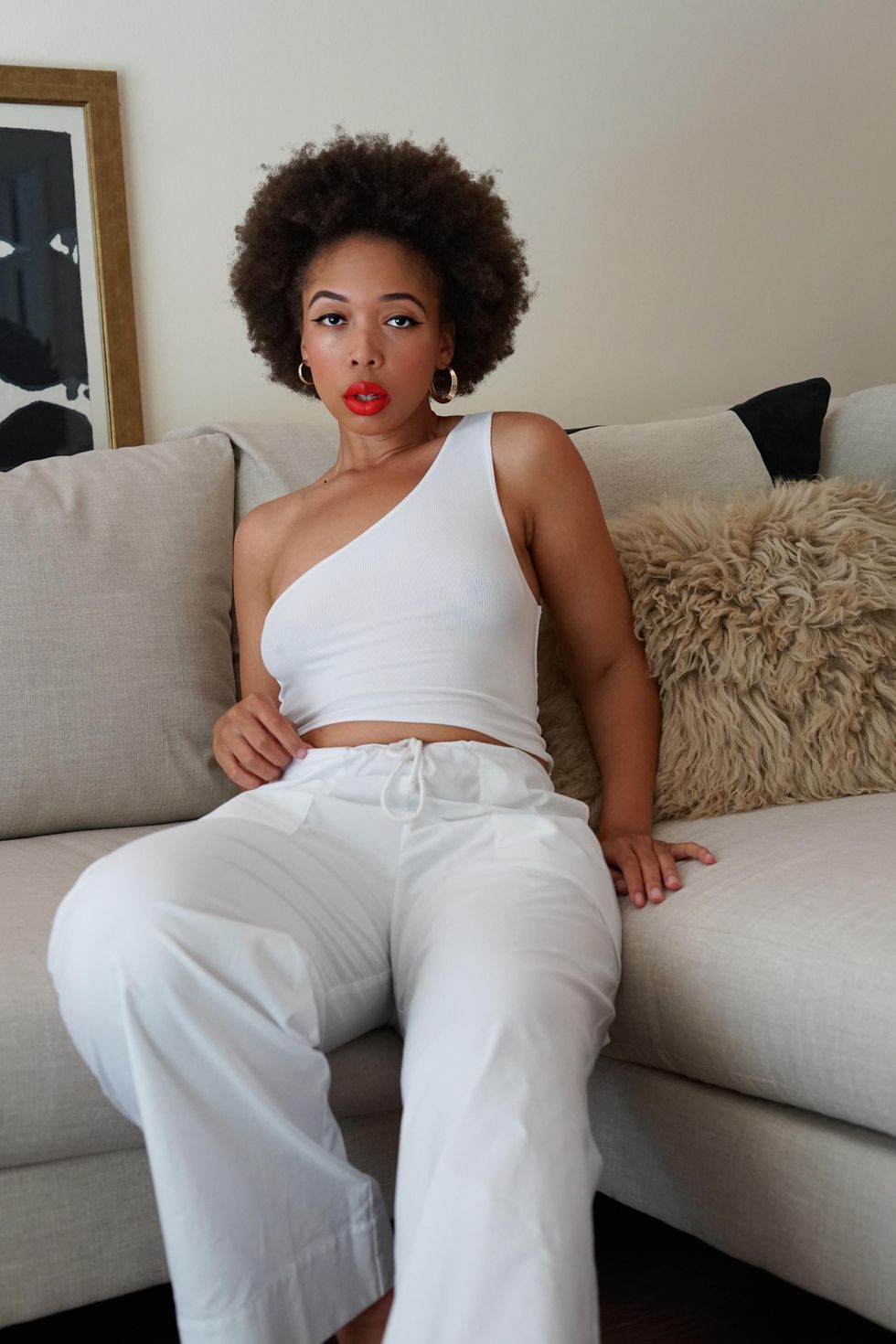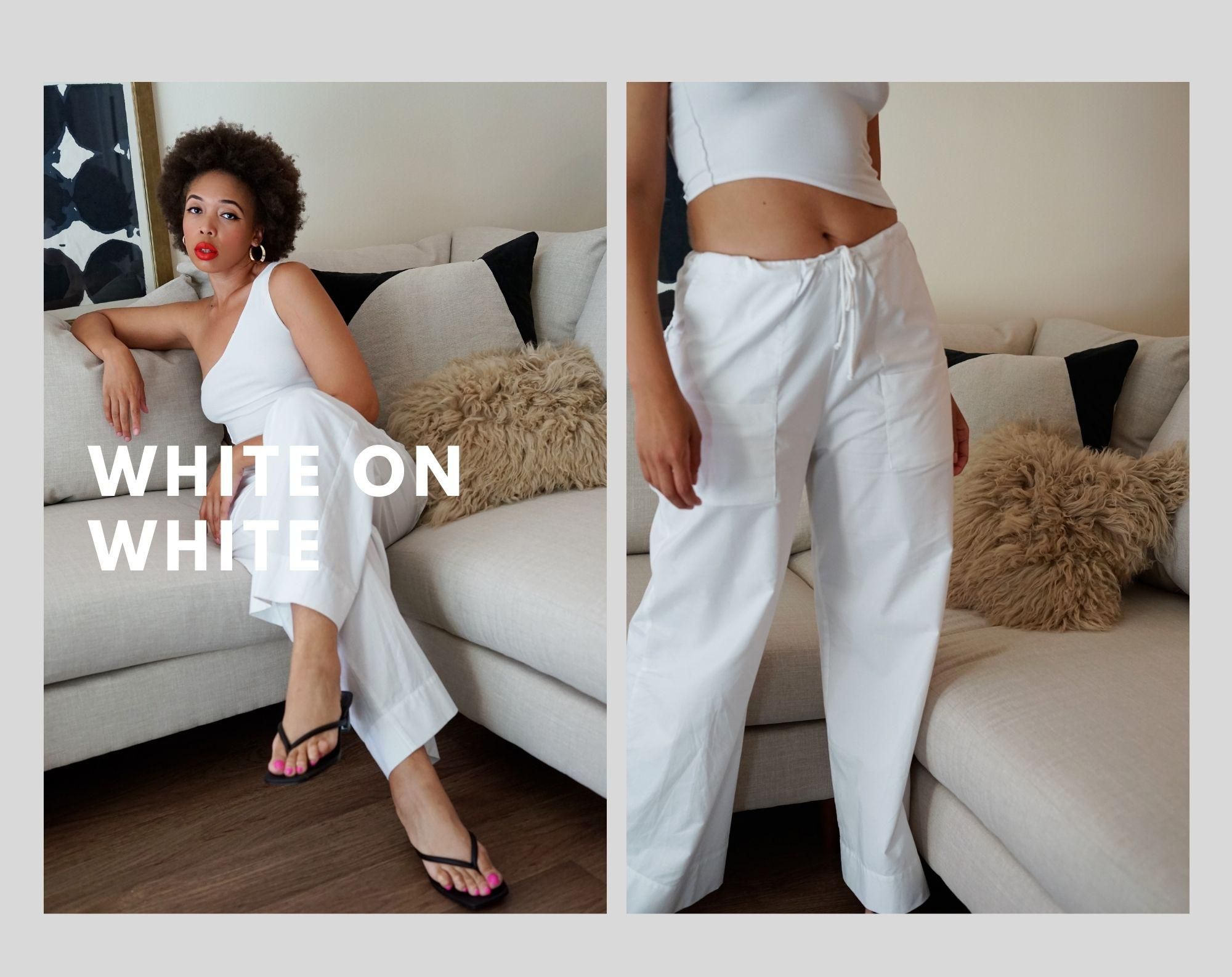 One of my favorite looks this season, this white on white combination is an effortlessly sleek look with a one shoulder knit tank paired with super lightweight utility pants. Both top and bottom from Black-owned lifestyle brand, Local European, are a reimagining of classic staples. I love the combination of an asymmetrical design and knit tank top.
The lightweight wide leg bottoms are a trend on the rise as we transition from oversized knit sweatpants for a cooler summer option. Paired with another summer must-have, a black thong sandal is the last and final touch.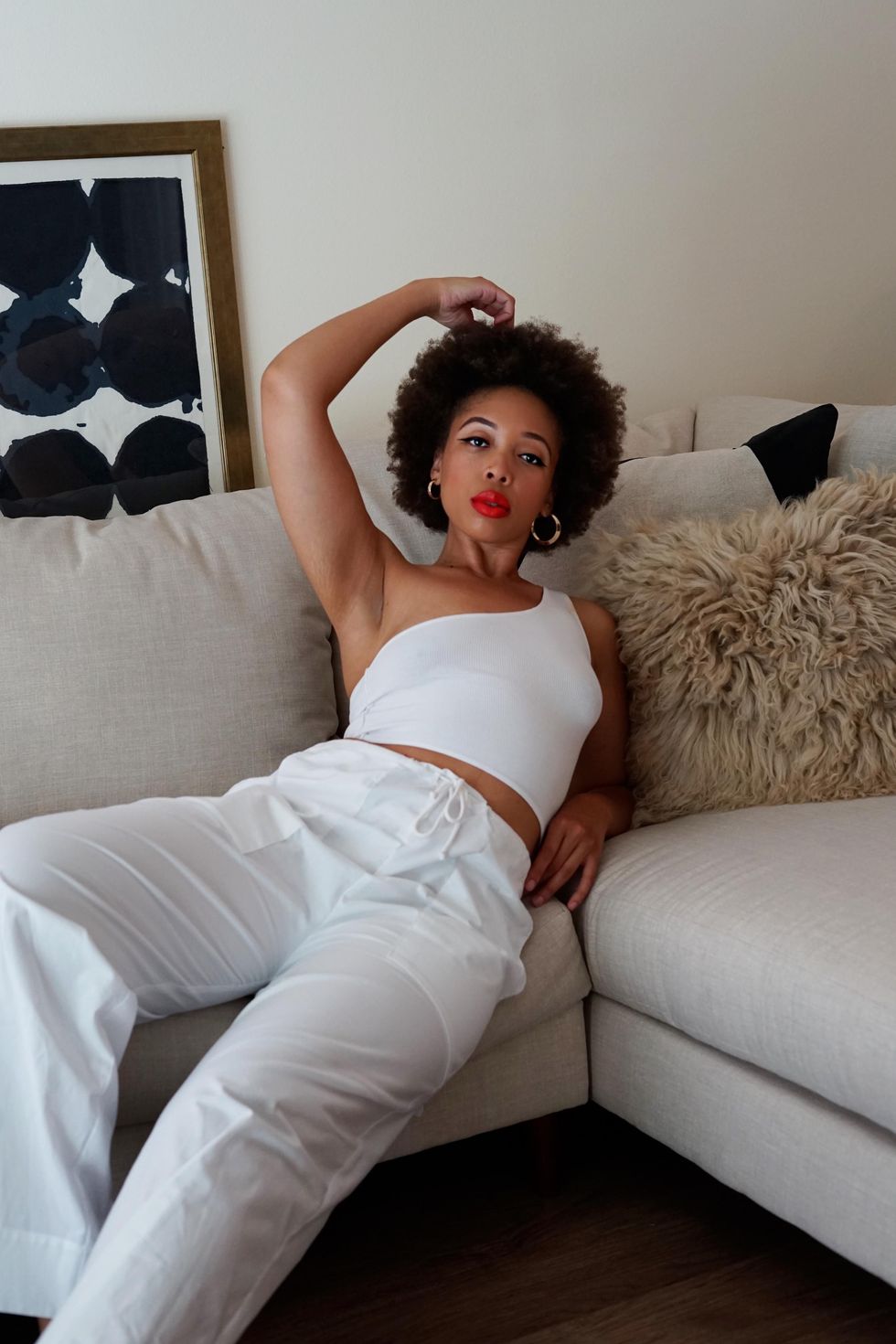 Shahirah Ahmed/xoNecole
Now Trending: Wide Leg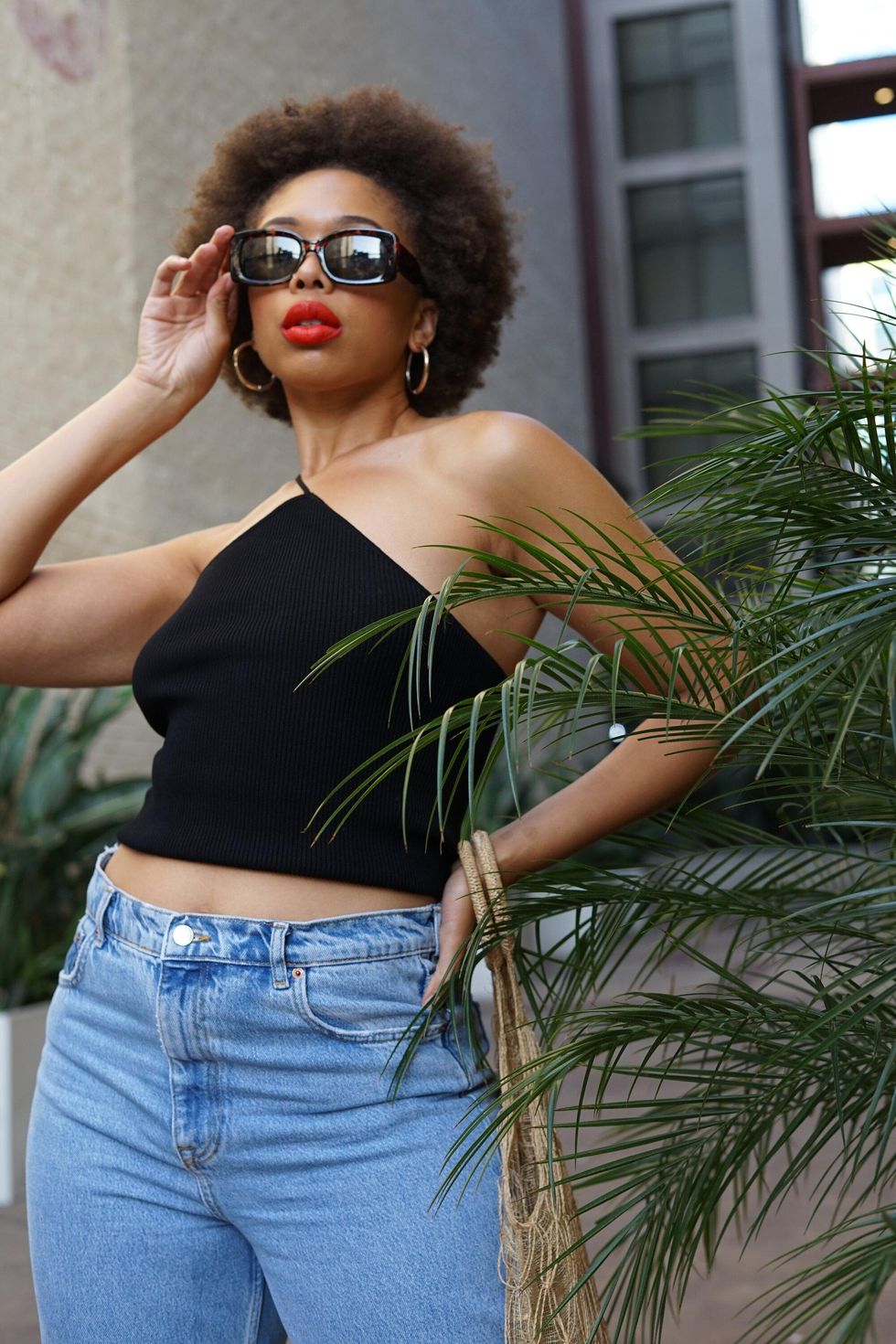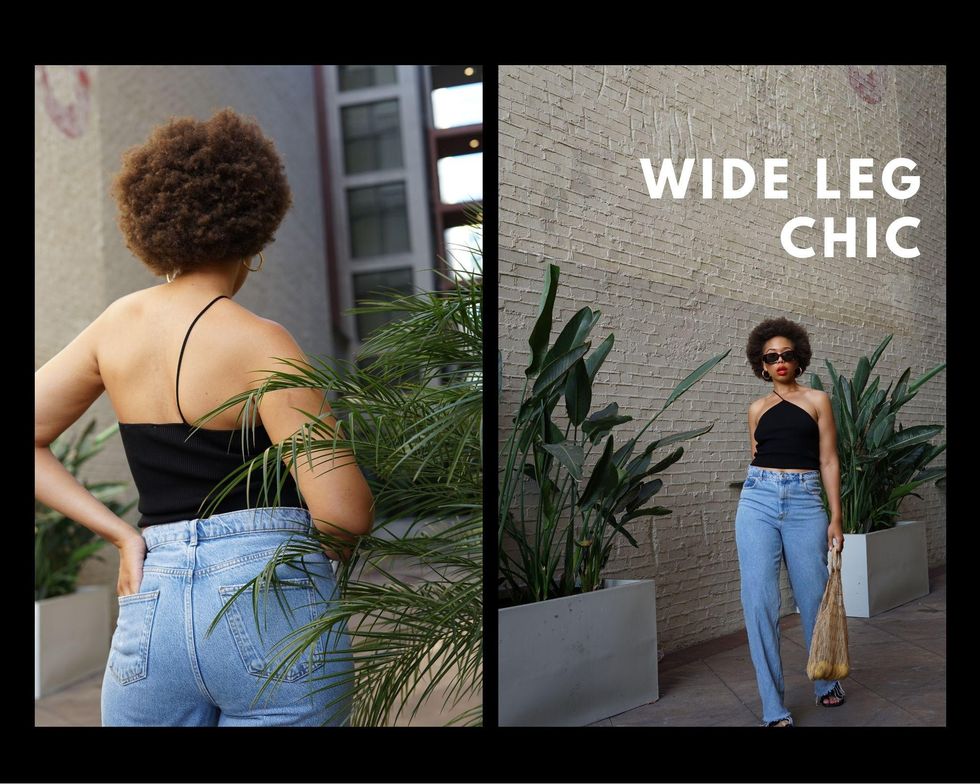 Shahirah Ahmed/xoNecole
Another chic and easy way to pair an asymmetrical top this summer is with a wide leg denim jean. The perfect casual look when out and about town or heading to a local farmers market, I decided to wear a fun one-toe flat slide for an even more stylish approach. With a pop of color and my go-to square sunnies, this is one of the most comfortable chic looks.
Now Trending: Maximalism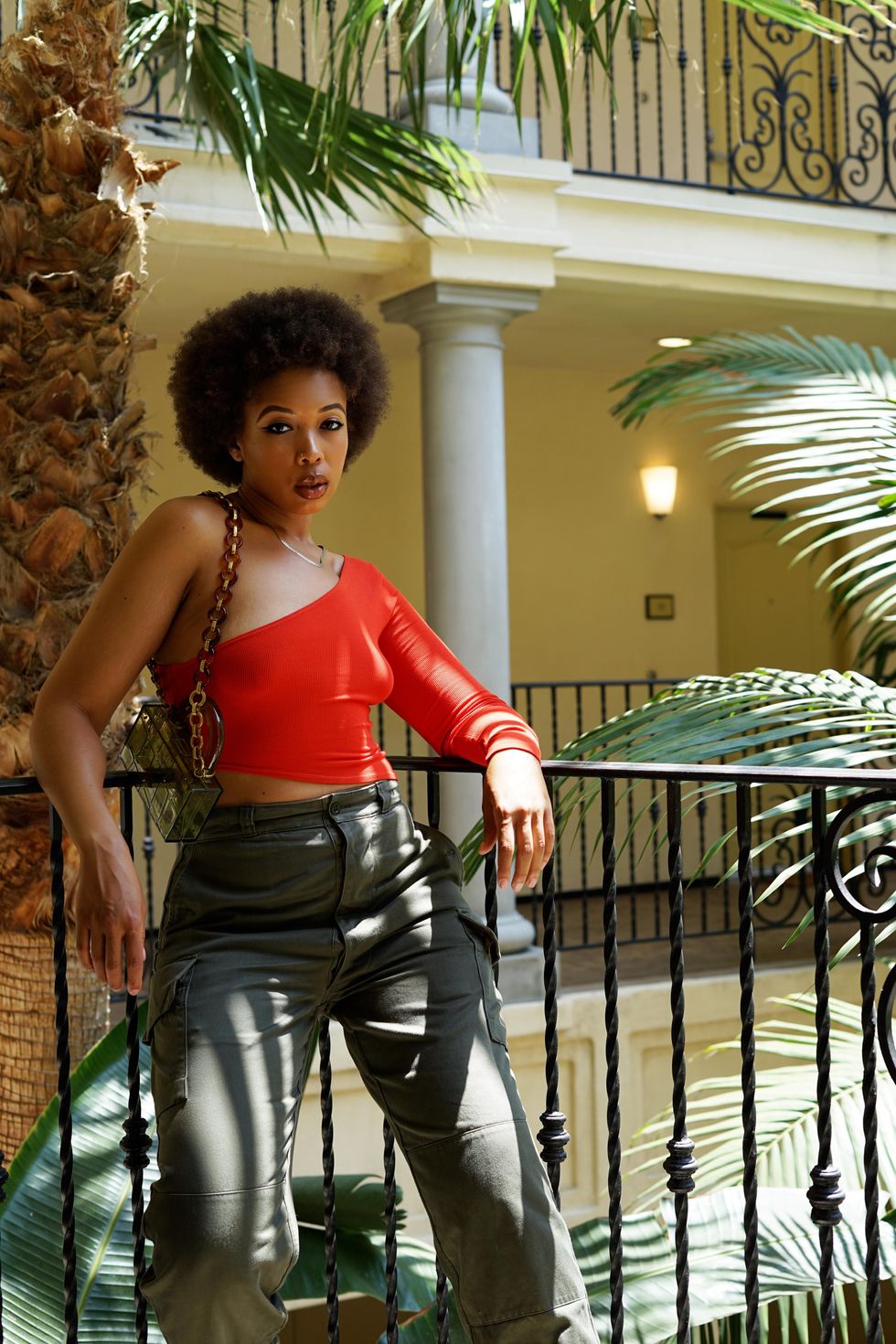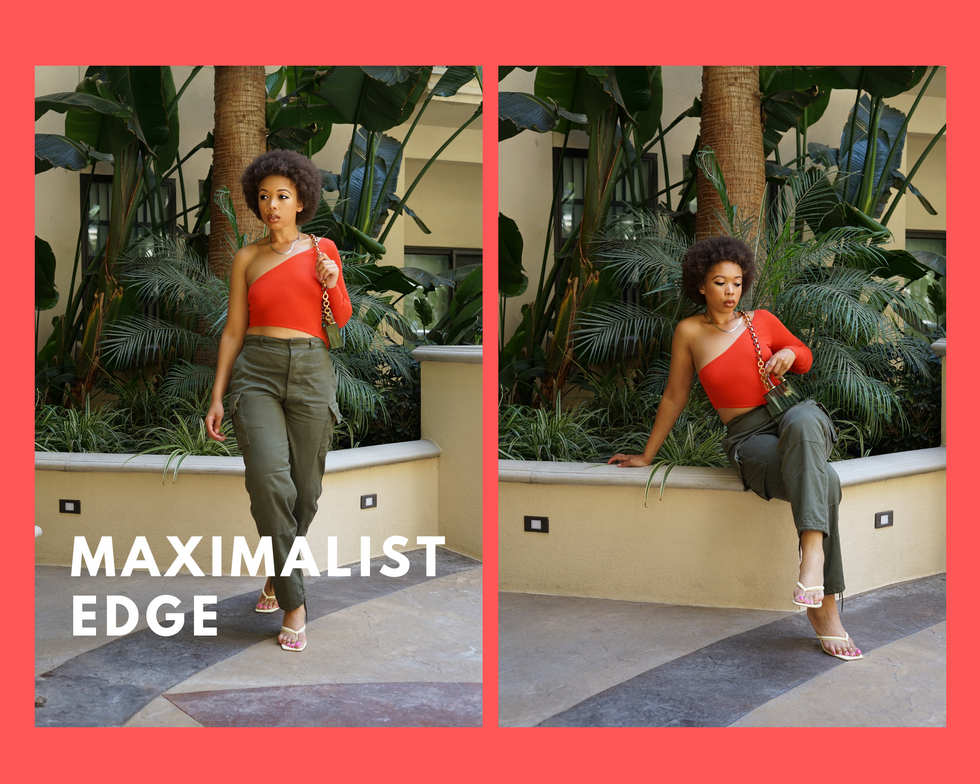 All basics may not be created equal but there are options for everyone, including maximalists. For those that need color in their everyday lives, this vibrantly orange one shoulder knit is a fierce choice for an edgier take on a casual look. Pairing this new age asymmetrical knit top with a classic cargo is a balanced approach to this season's one shoulder trend. Having fun, I added a yellow thong sandal to complete this color-blocked look.
Read all about fashion and style here.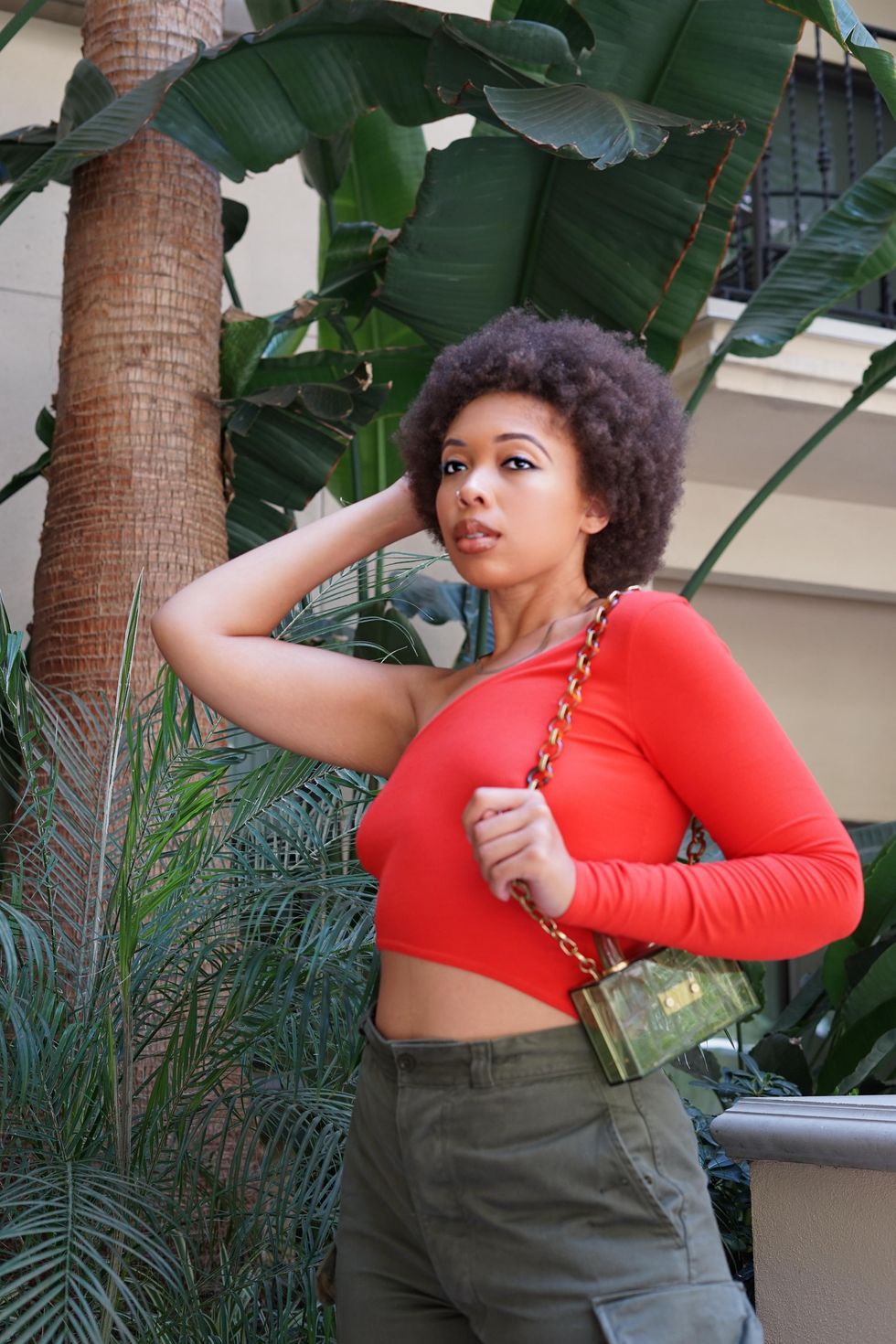 Shahirah Ahmed/xoNecole
Images by Shahirah Ahmed/xoNecole