We may have canceled our 2020 summer travel plans but the staycation is the latest leisure trend perfect for enjoying rest and relaxation in our everyday lives. Defined as a period in which an individual or family stays home and participates in leisure activities within driving distance, a staycation also means those pre-planned vacation-ready outfits will not go to waste after all.
---
As the world slowly recovers from the COVID-19 pandemic, we are anxiously awaiting moments to reunite with family and friends over backyard BBQs, summer cocktails, picnics, and community events, spending stress-free quality time with those we've missed so dearly. But, what is a summer escape without looking the part?
In the comfort of your own home or outside, here are 3 stylish looks that will help you channel those vacation vibes.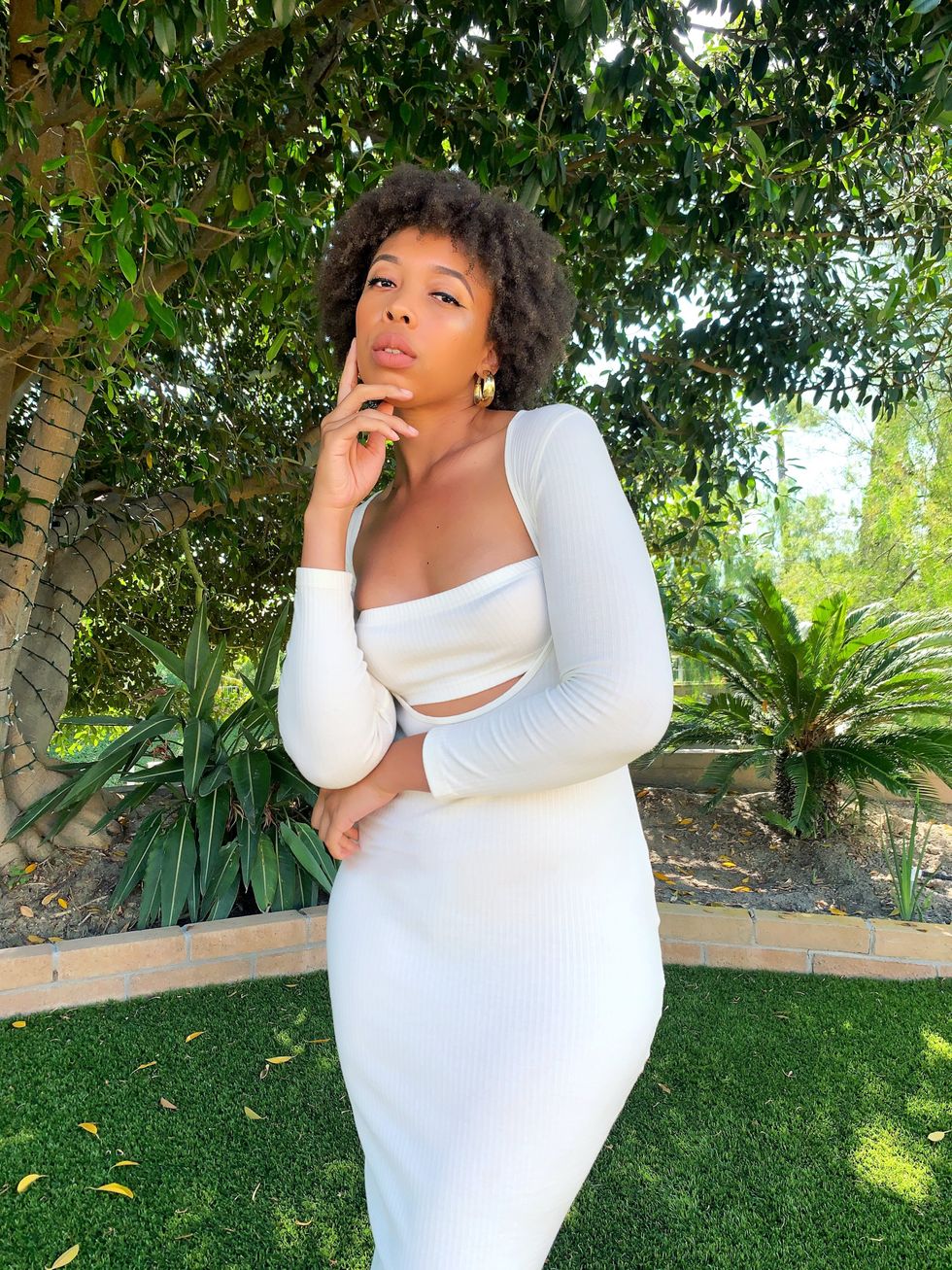 Shahirah Ahmed/xoNecole
The Ribbed Dress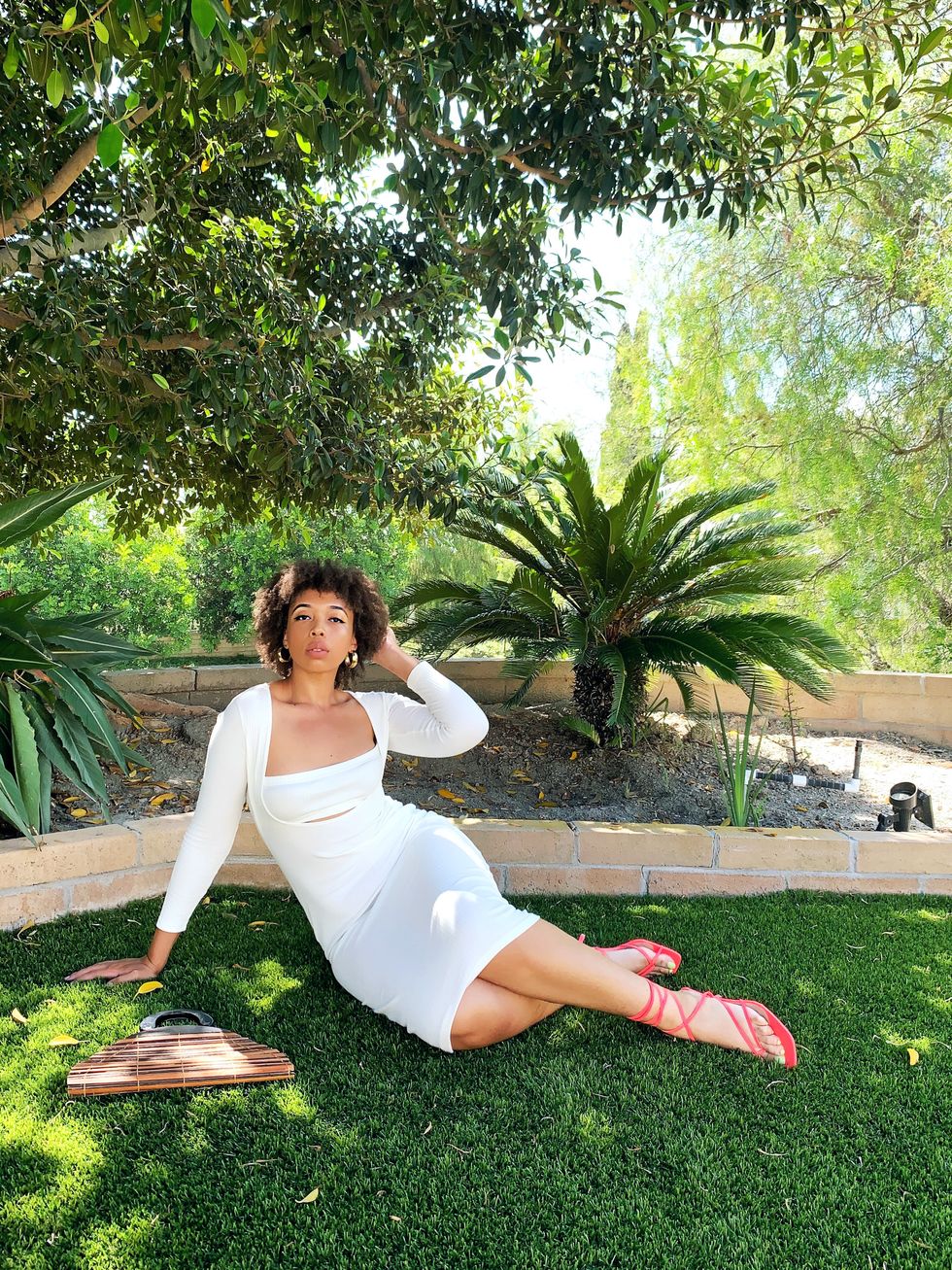 Shahirah Ahmed/xoNecole
For a lightweight and comfortable feel perfect for warm summer weather, the bodycon ribbed dress hugs curves in all the proper ways. All-white is a favorite summer go-to, adding a crisp and refreshing element for an evening outdoors. In this look, I paired it with a bright wrap-around sandal for an extra pop of color. This dress is the perfect basic, easy to accessorize while making it your own. Add a one of a kind wooden bag to complete your comfortably chic staycation-ready vibe.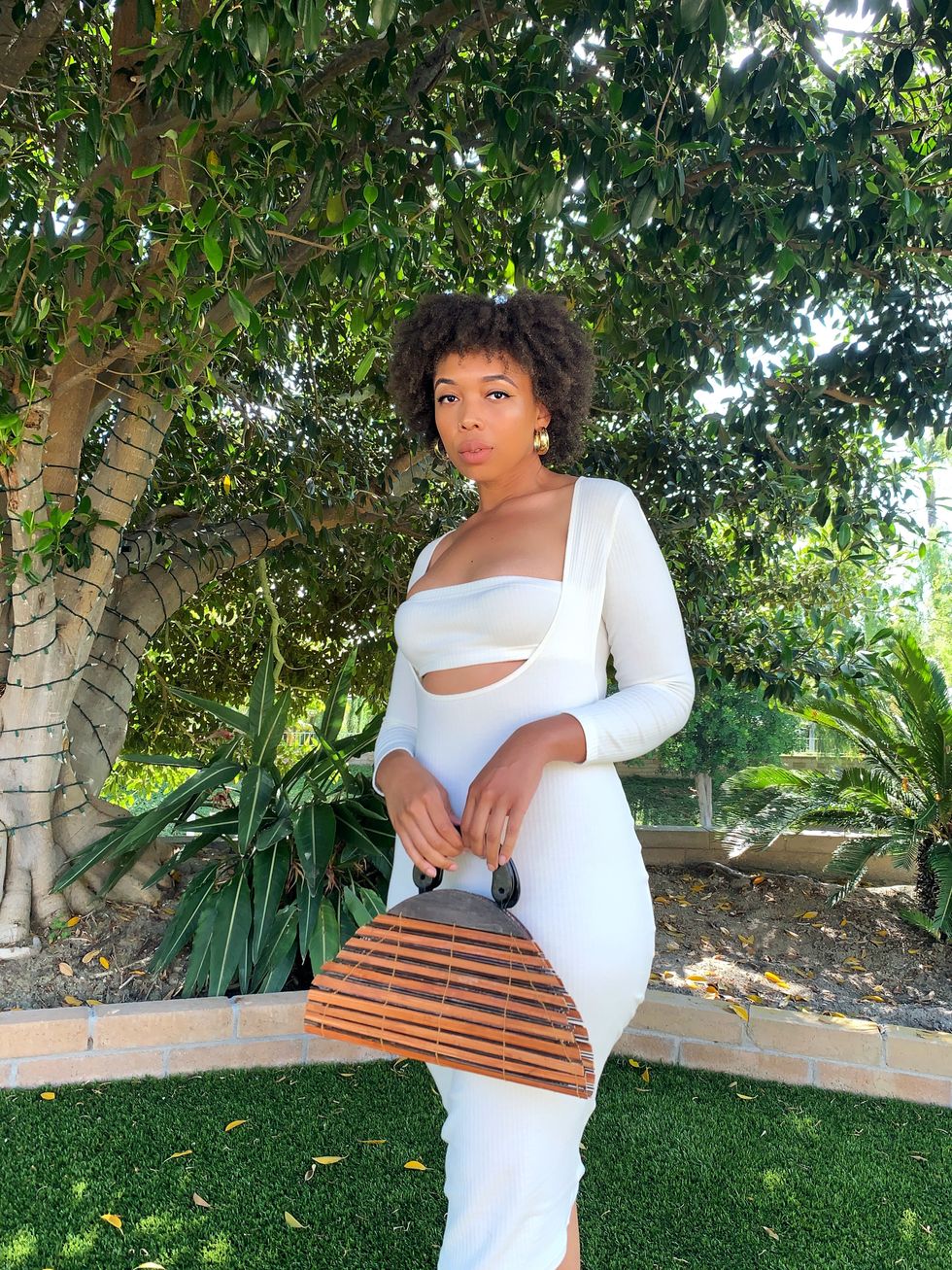 Shahirah Ahmed/xoNecole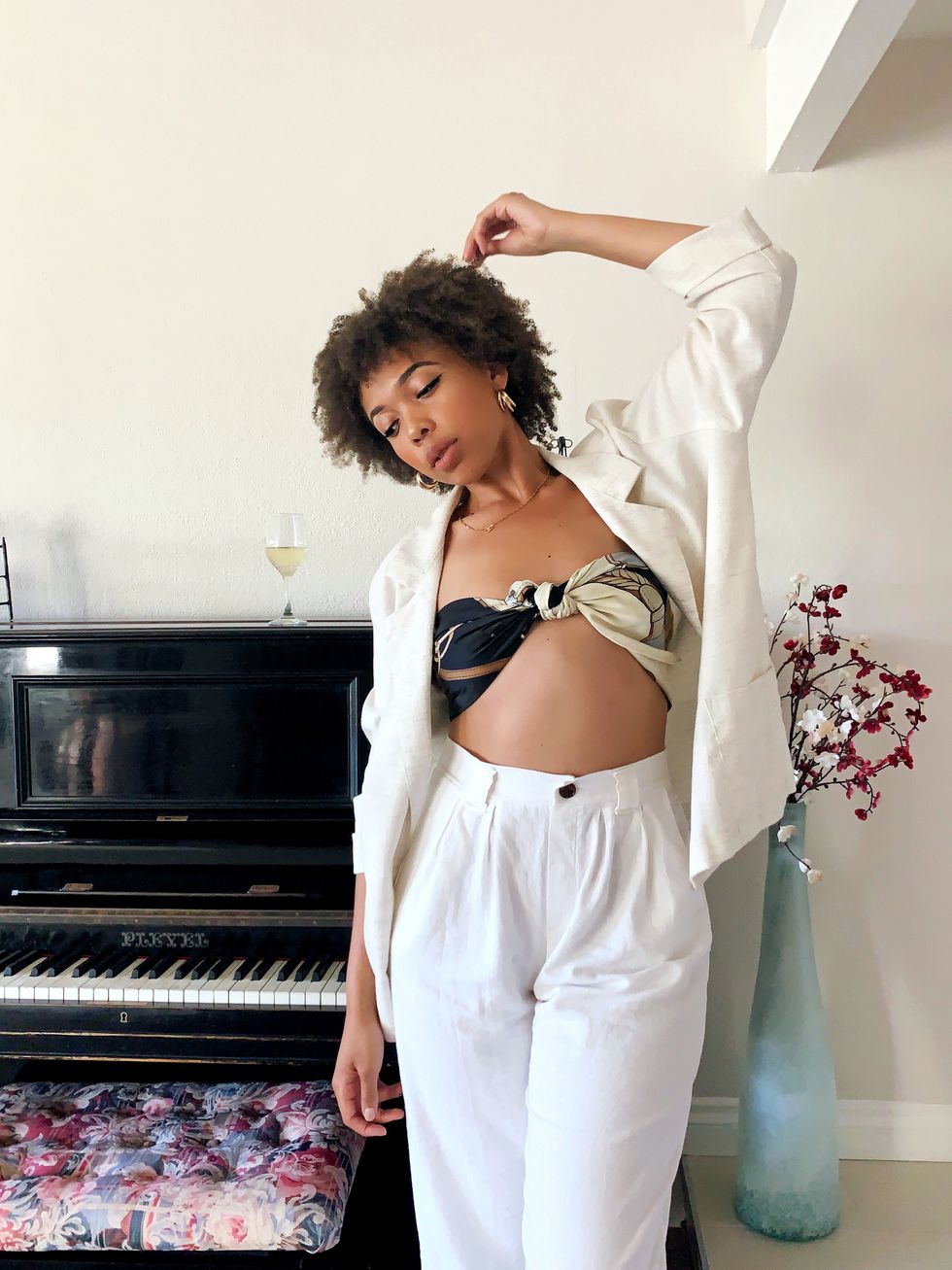 Shahirah Ahmed/xoNecole
Linen Pants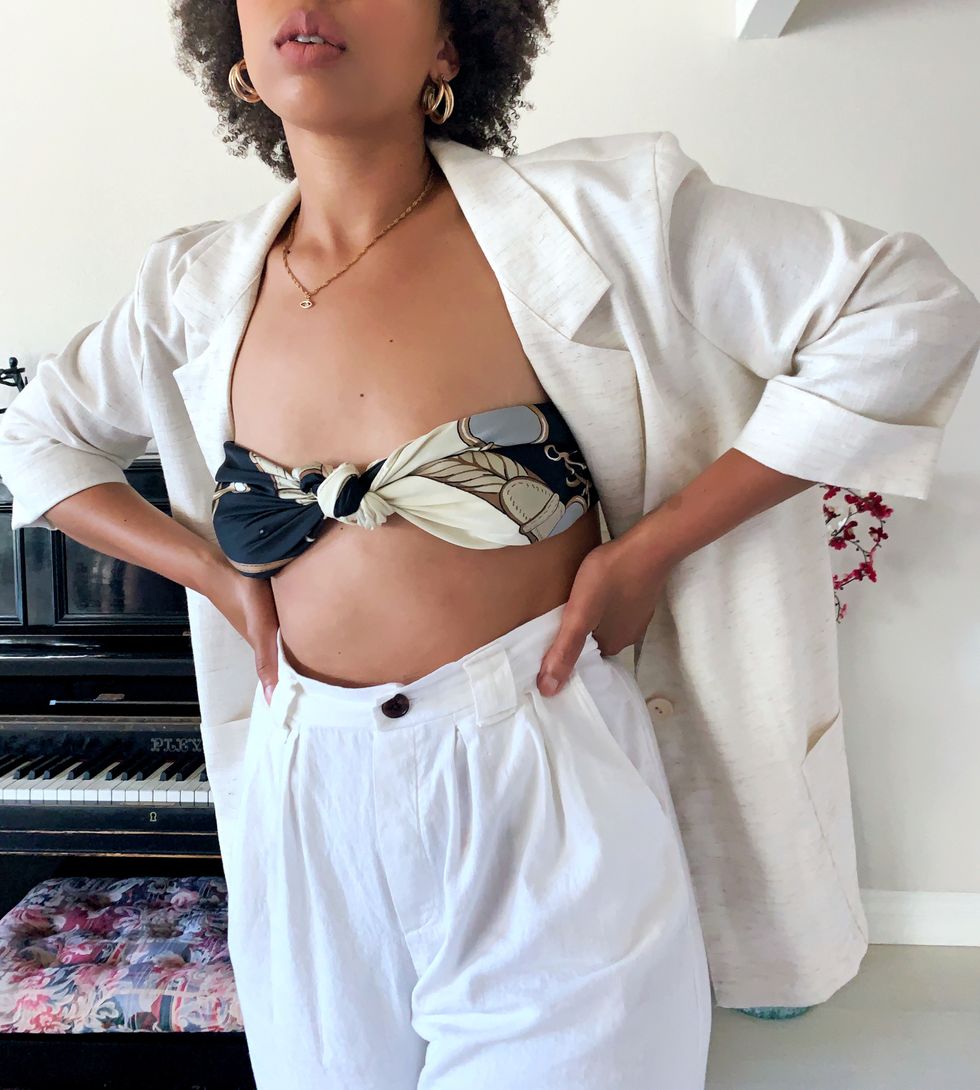 Shahirah Ahmed/xoNecole
Summer cannot officially begin without owning a pair of white wide leg linen pants. Casual and extremely versatile, linen is a closet staple and much-needed to create a chic staycation look, period. Dress up your pants by adding a linen blazer as well as a chain print scarf top to elevate your at-home look. Whether serving guests or serving looks, your outfit too will be delicious at the next backyard BBQ.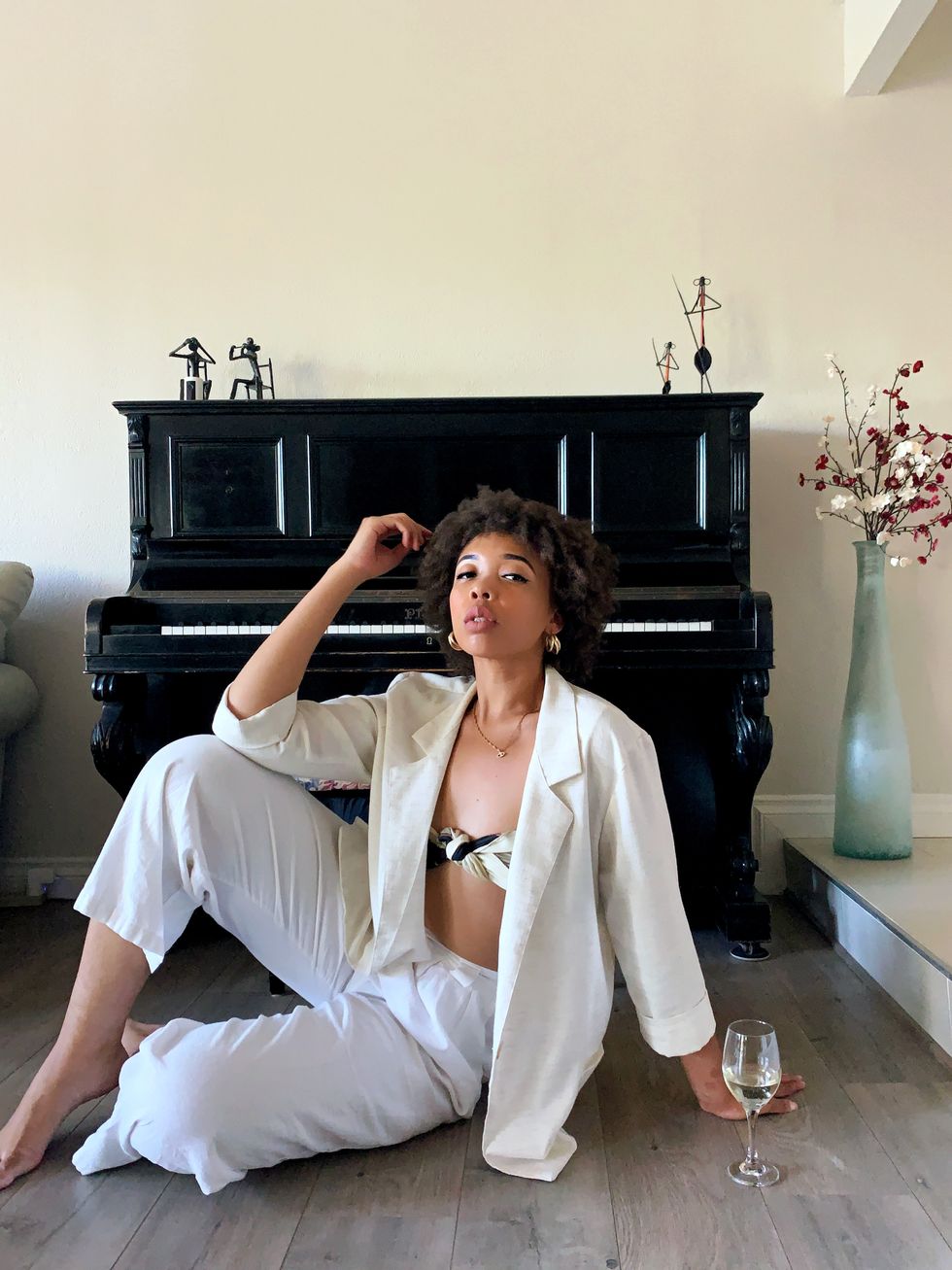 Shahirah Ahmed/xoNecole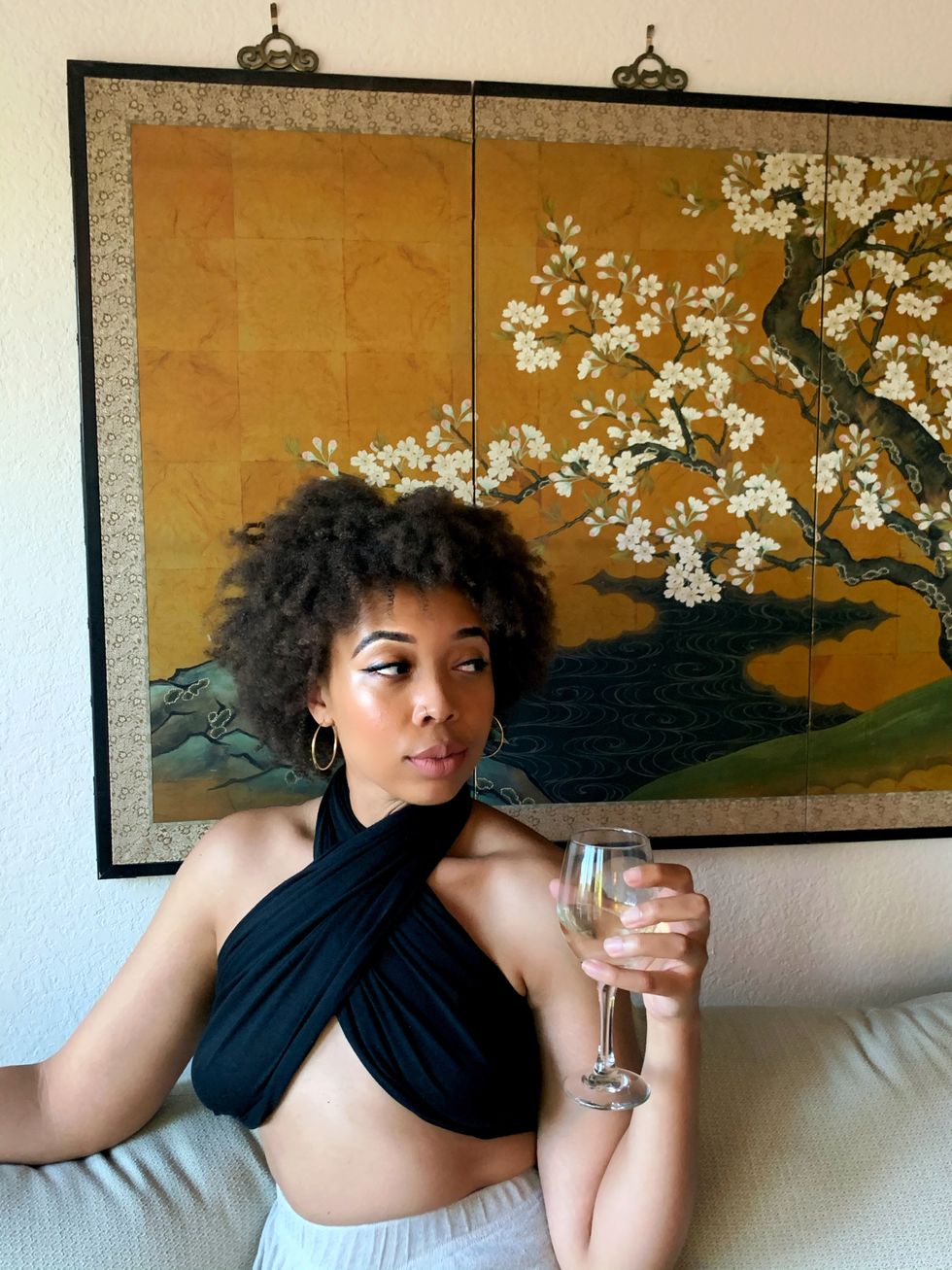 Shahirah Ahmed/xoNecole
The Casual Statement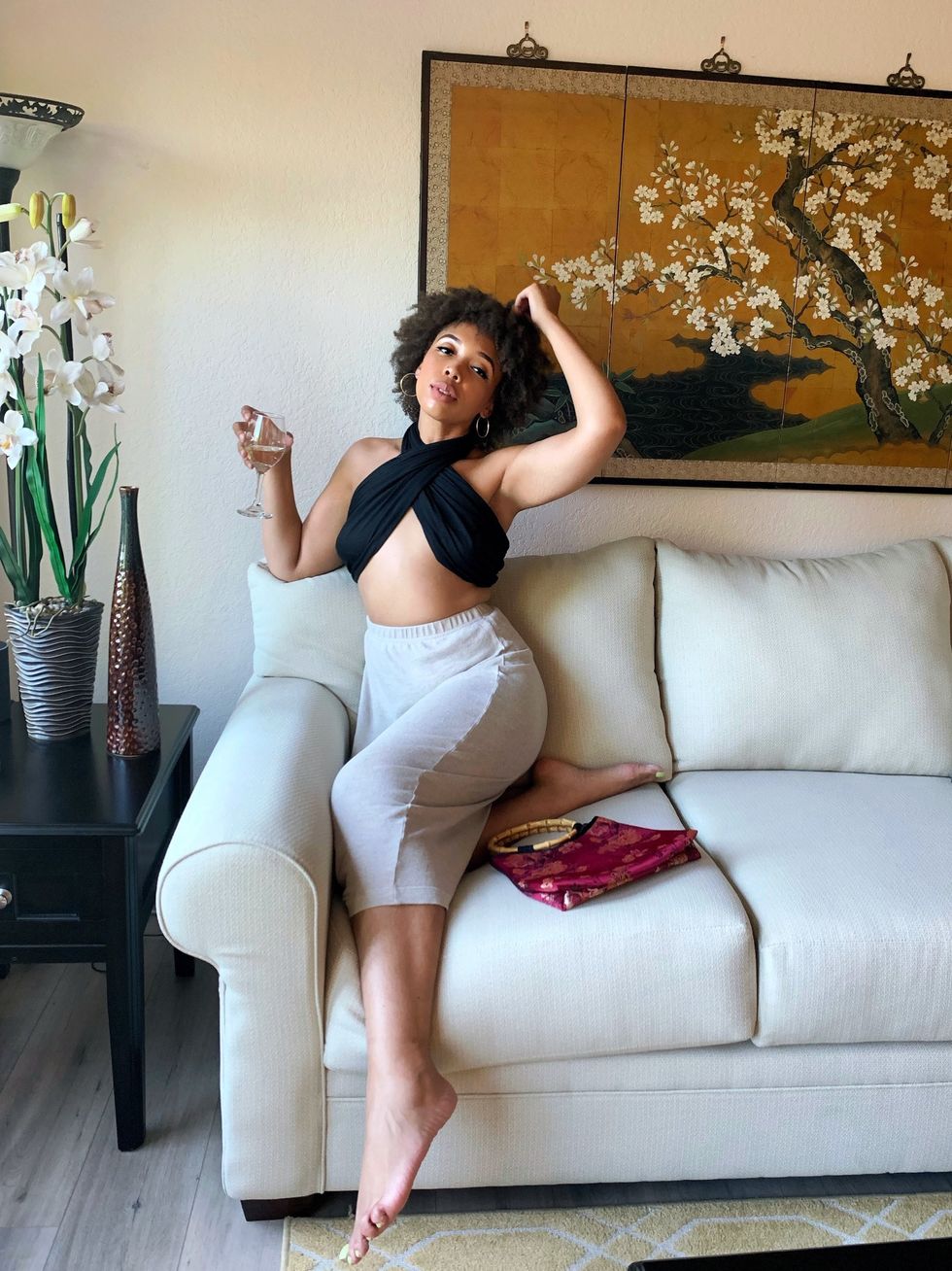 Shahirah Ahmed/xoNecole
With summer's extreme heat, the most important quality of an outfit should be comfort, however that shouldn't mean sacrificing style. A knit maxi skirt is another staycation staple that allows more room to experiment with exotic statement tops and accessories, allowing room for bolder choices to pair with this basic style. Pair with a satin bamboo handle bag to create your own stylish tropical staycation paradise.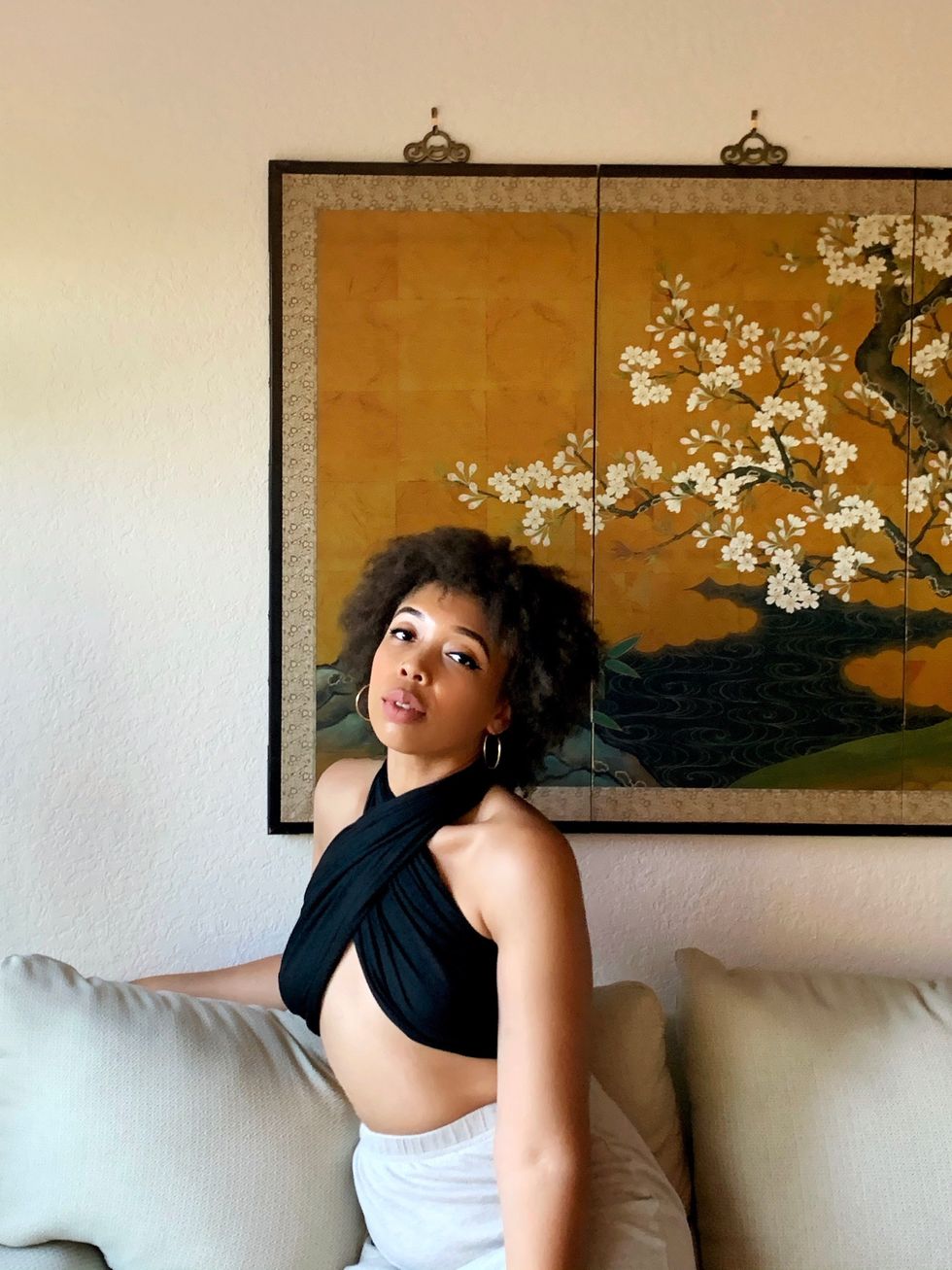 Shahirah Ahmed/xoNecole
Featured image by Shahirah Ahmed/xoNecole