---
Leather weather has officially arrived and I'm obsessed with the variety of styles and combinations trending this fall and winter season. Although we are living in unprecedented times, there are so many ways to enjoy this cold weather classic even if our lives and everyday fashions aren't as they were this time last year.
Known to be less practical than our go-to denim jeans, I'm here to make the most out of my leather items as I've been waiting for this moment all year long. While many of us are keeping it cute, cozy and comfortable, 2020 has taught me that style isn't solely based on putting an outfit together but the ability to adapt and be creative to fit current needs and staying chic while doing so.
Traditionally, leather pants have always made a statement but this year I'm pairing more basics and comfortable shoes for all day casual wear making leather a comfortable go-to. Scroll down for my tips on how to style leather this season for a sleek everyday approach.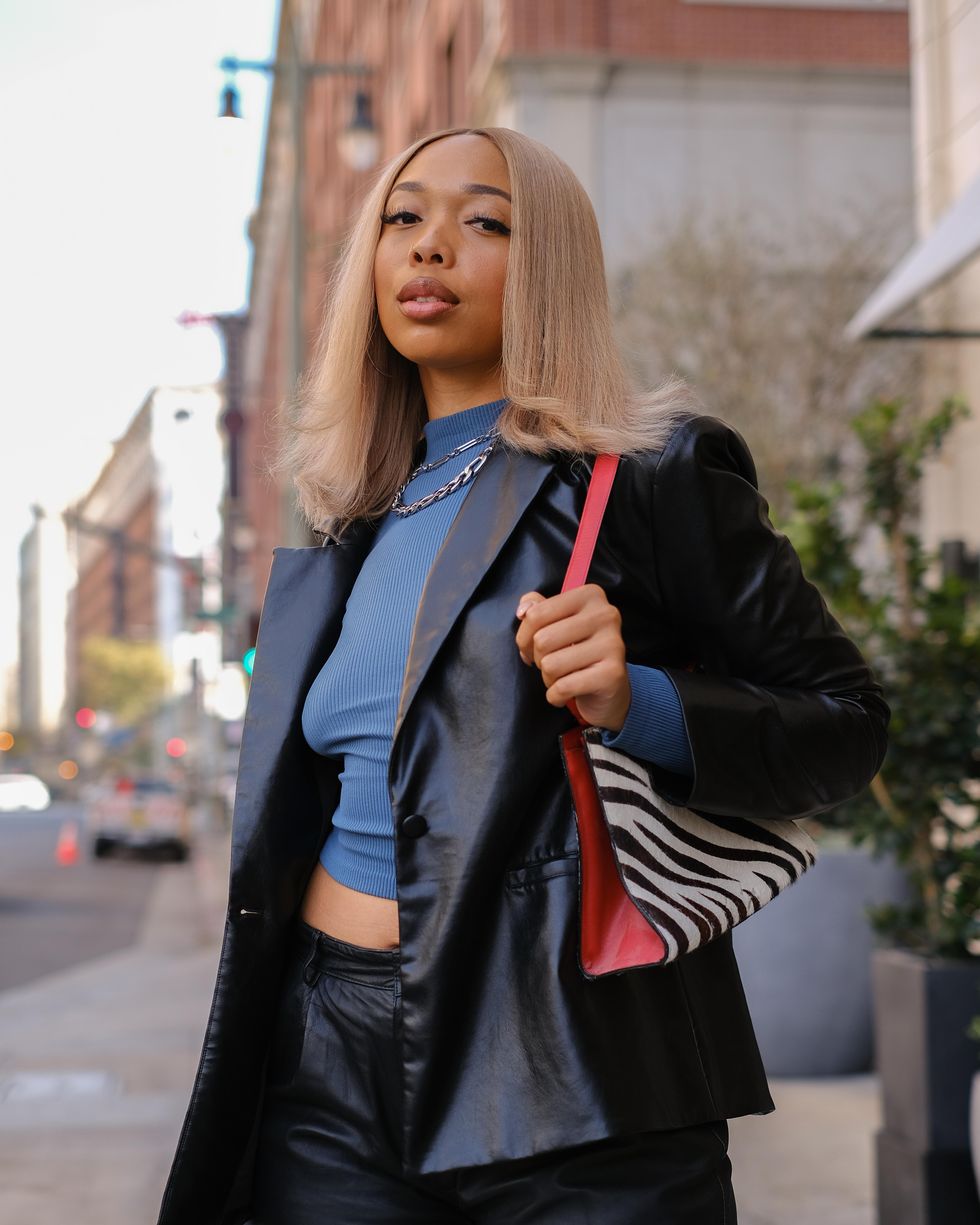 Shahirah Ahmed for xoNecole
Leather on Leather, but make it Casual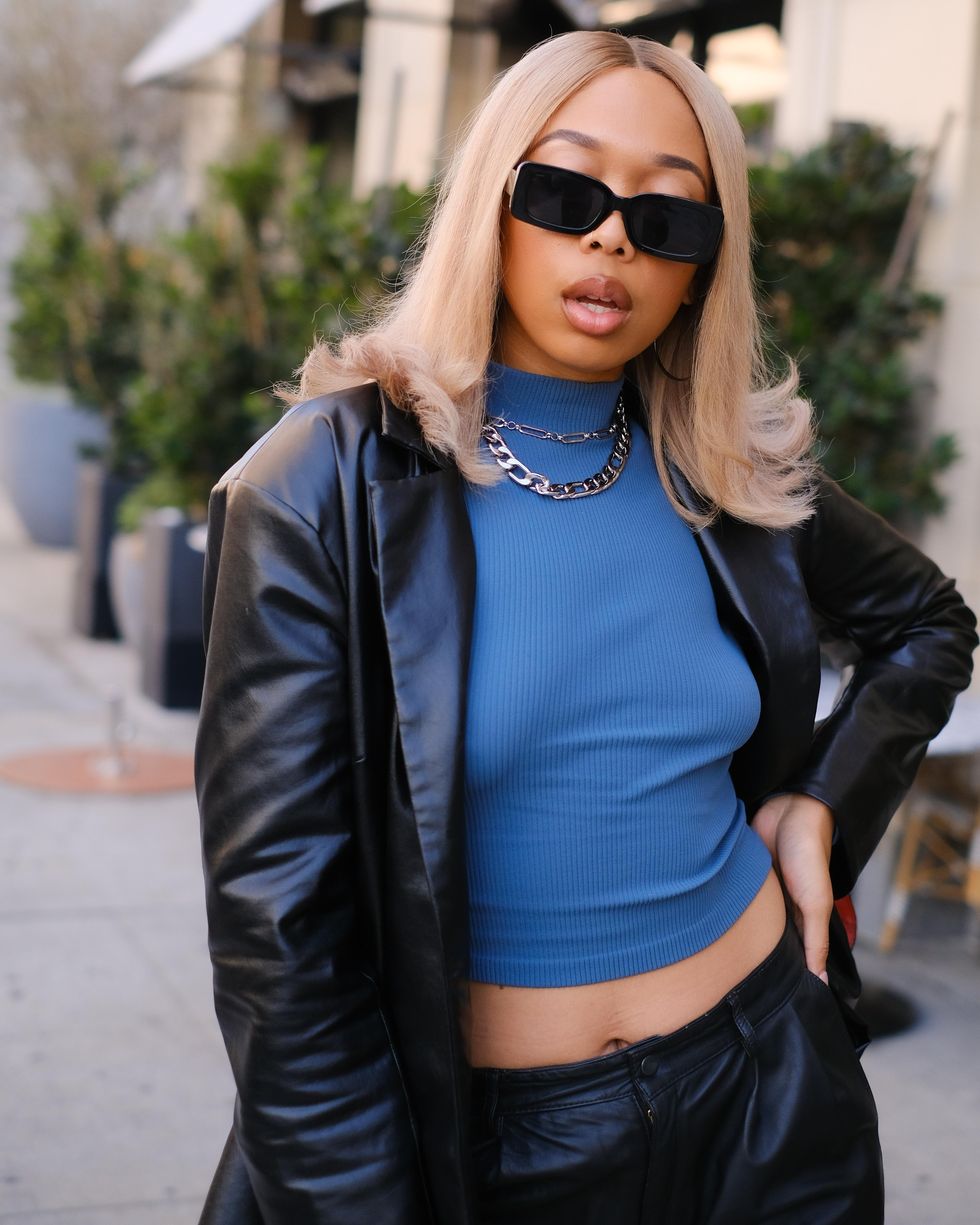 Shahirah Ahmed for xoNecole
Investing in solid black leather pants is essential to every woman's wardrobe. This year, chunky combat boots are having a moment so I paired mine with platform Dr. Martens for the ultimate leather on leather streetwear look. Wear a chunky boot with just about any outfit to tone it down or spice it up when out and about this fall/winter season.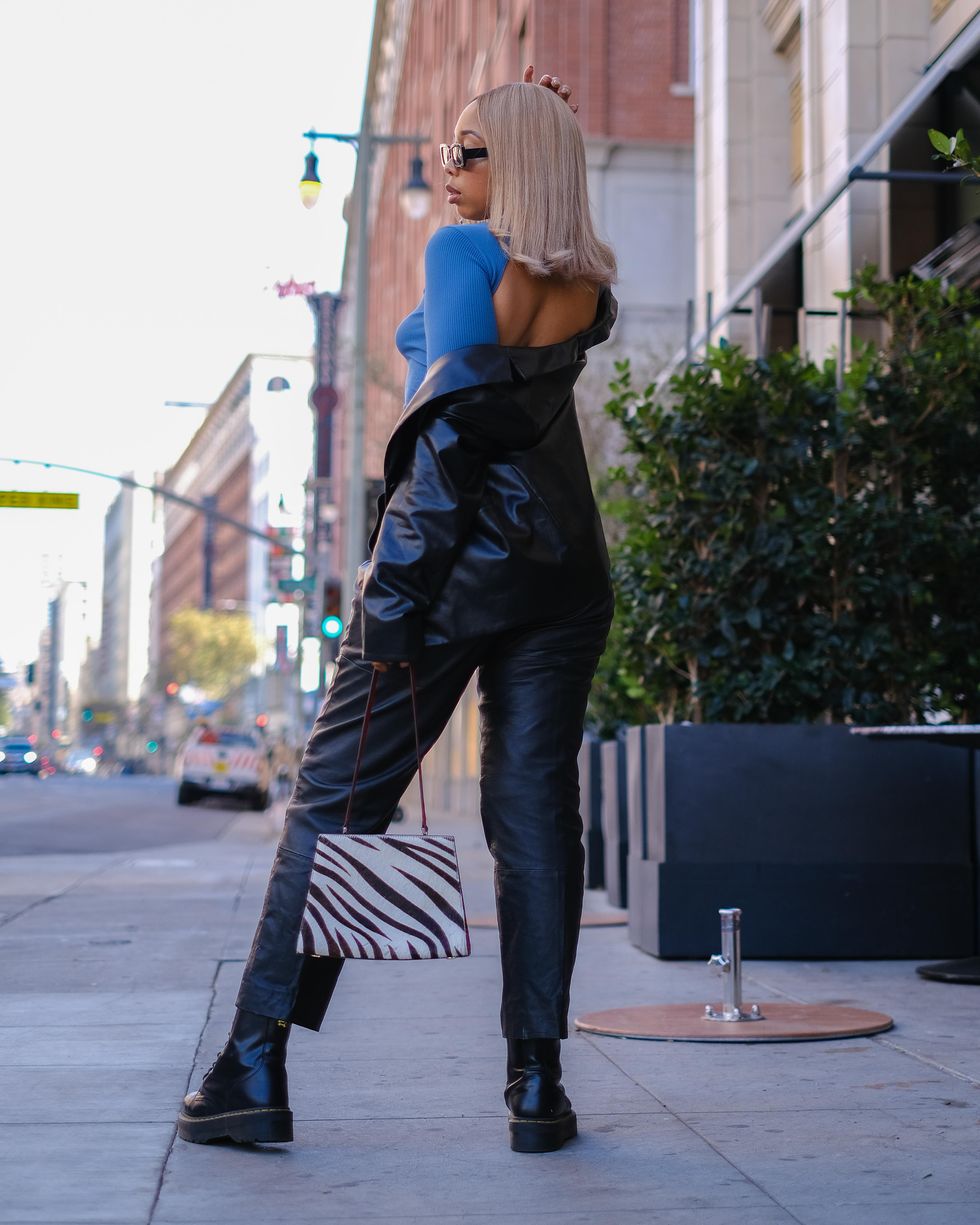 Shahirah Ahmed for xoNecole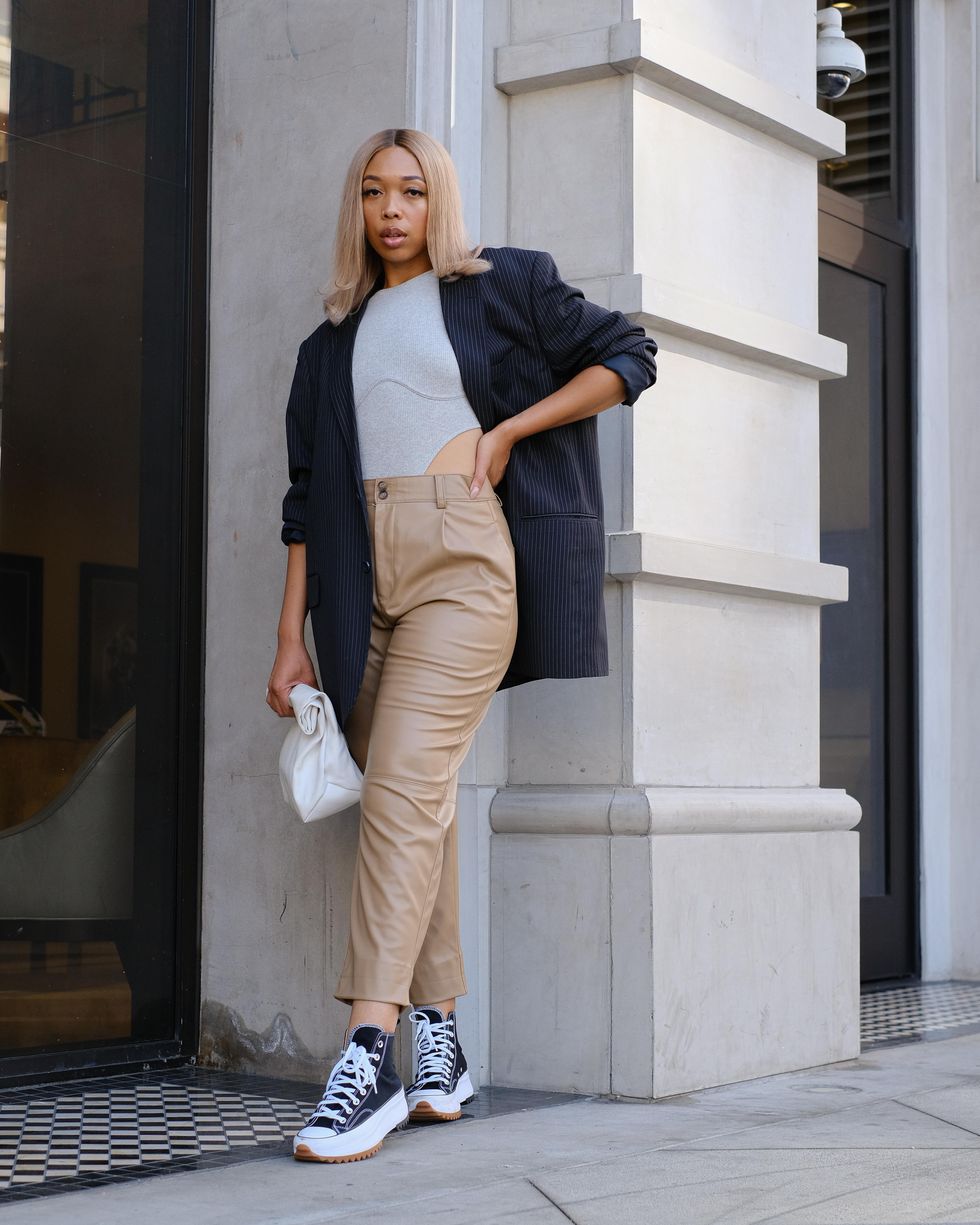 Shahirah Ahmed for xoNecole
Trendy Meets Casual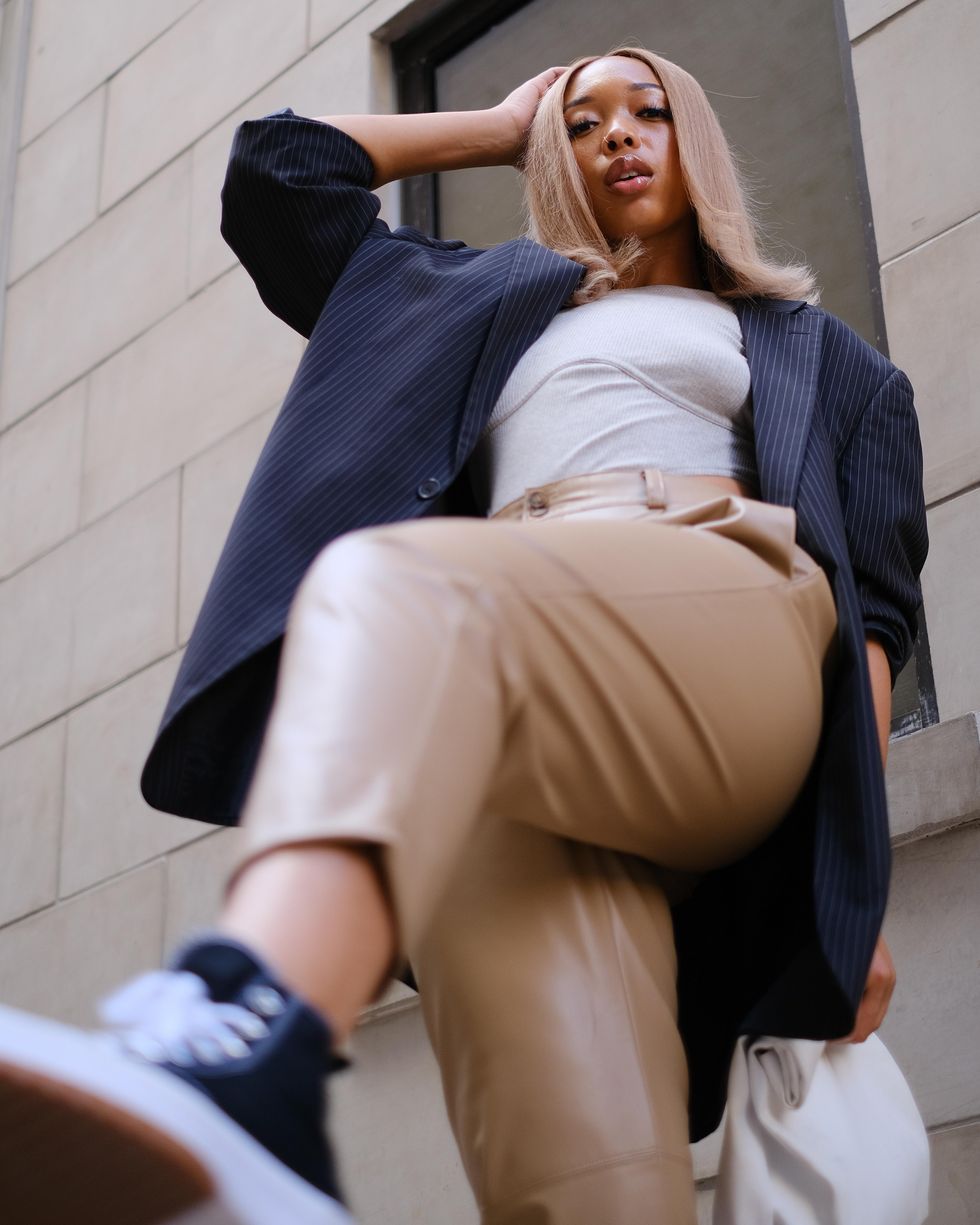 Shahirah Ahmed for xoNecole
Since many of us are working from home, we can create our own dress code. For those living in warmer climates, a long-sleeve paired with a blazer is all we need to stay warm this fall. Switch up your leather by wearing a taupe-colored straight leg pant for more variety while adding a classic high top Converse sneaker for an effortless chic look.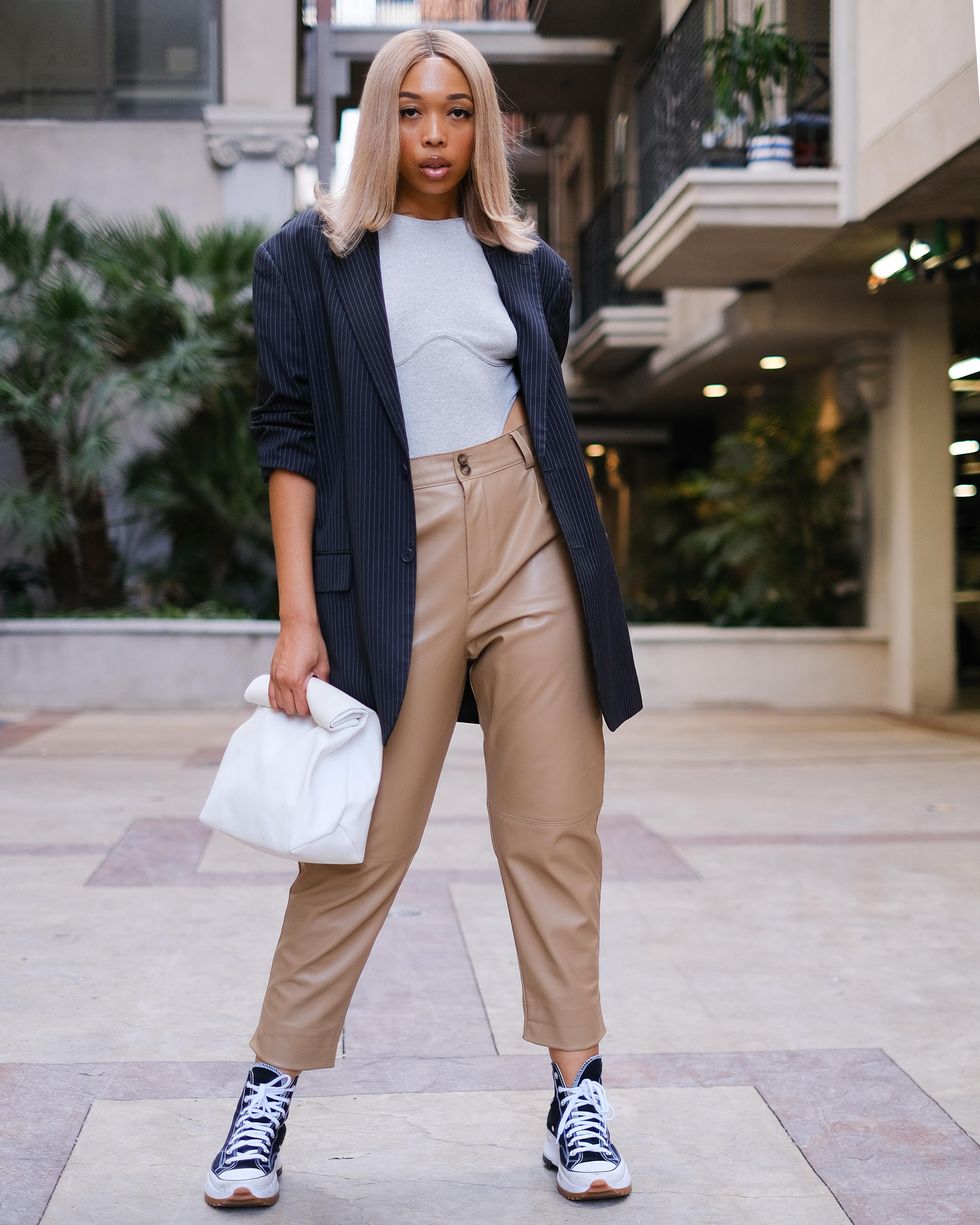 Shahirah Ahmed for xoNecole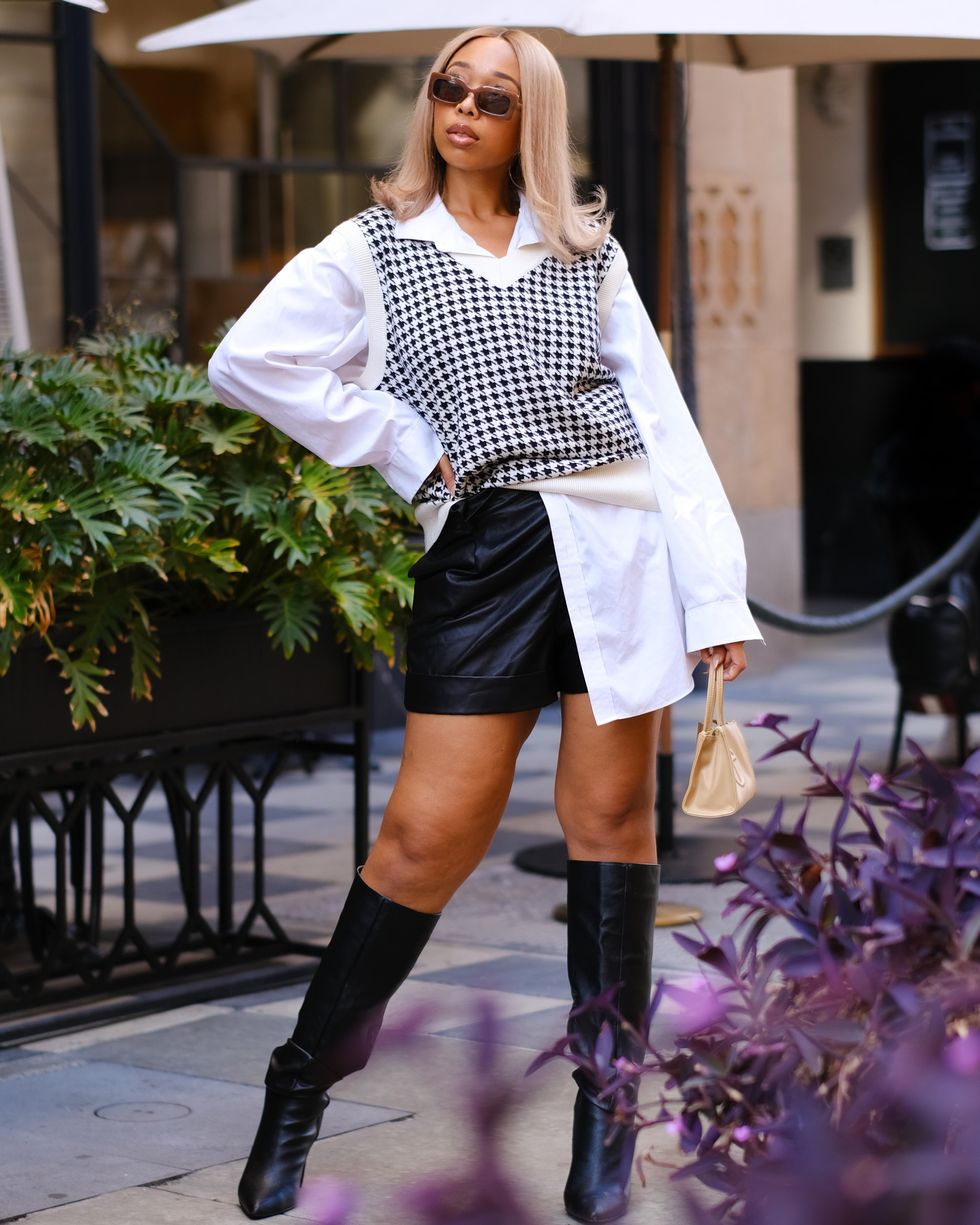 Shahirah Ahmed for xoNecole
Street Chic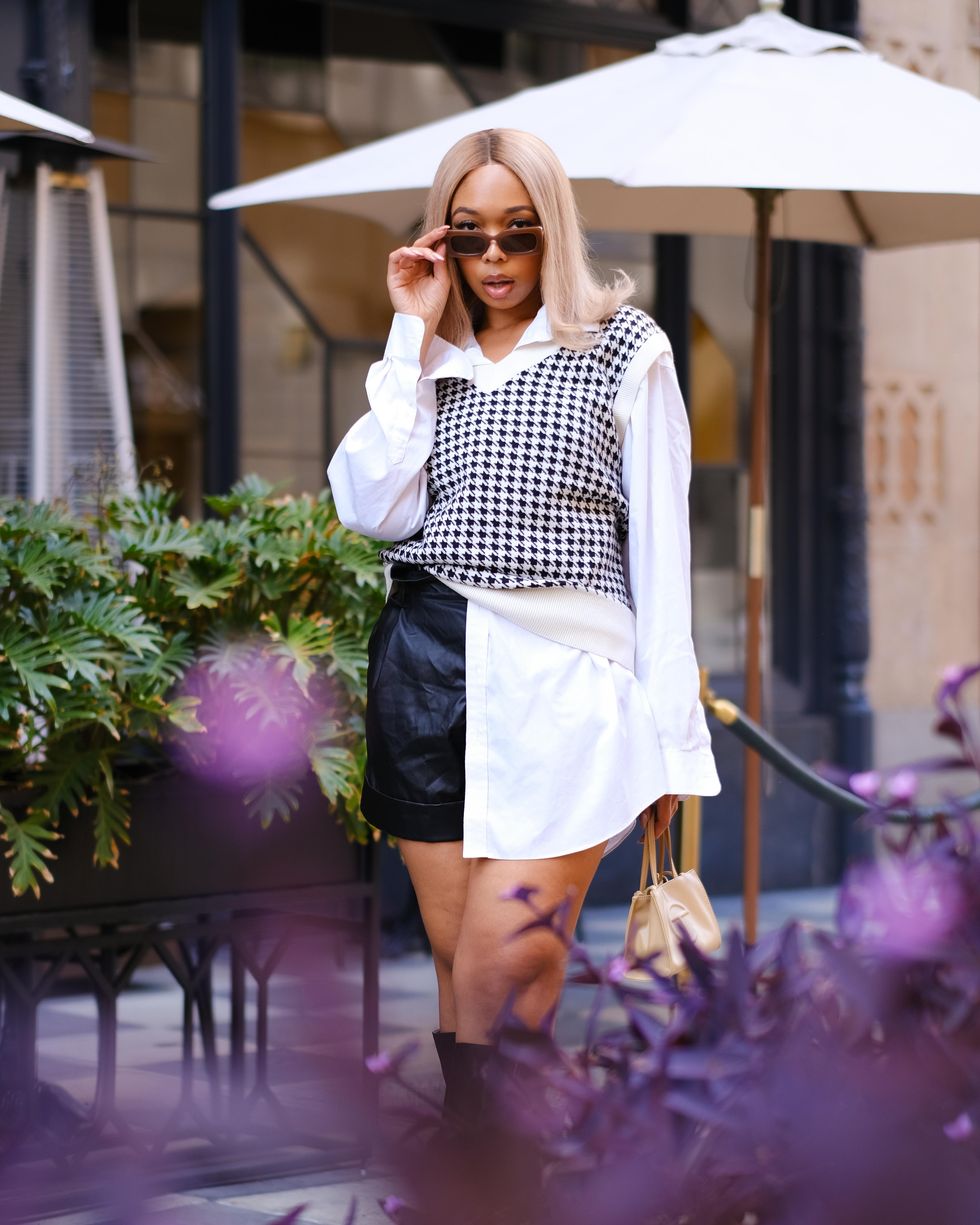 Shahirah Ahmed for xoNecole
While outdoor events are limited this year, when we do step out, we deserve to go out in style. Shorts are another option for winter leather ideas. I love a knit vest as they are one of my favorite trends of 2020. I decided to layer this look with a long-sleeve button-up along with slouchy leather boots and my mini Telfar Bag for a stop and stare color combo. If needed, add a long winter coat for more warmth while bracing outside temperatures.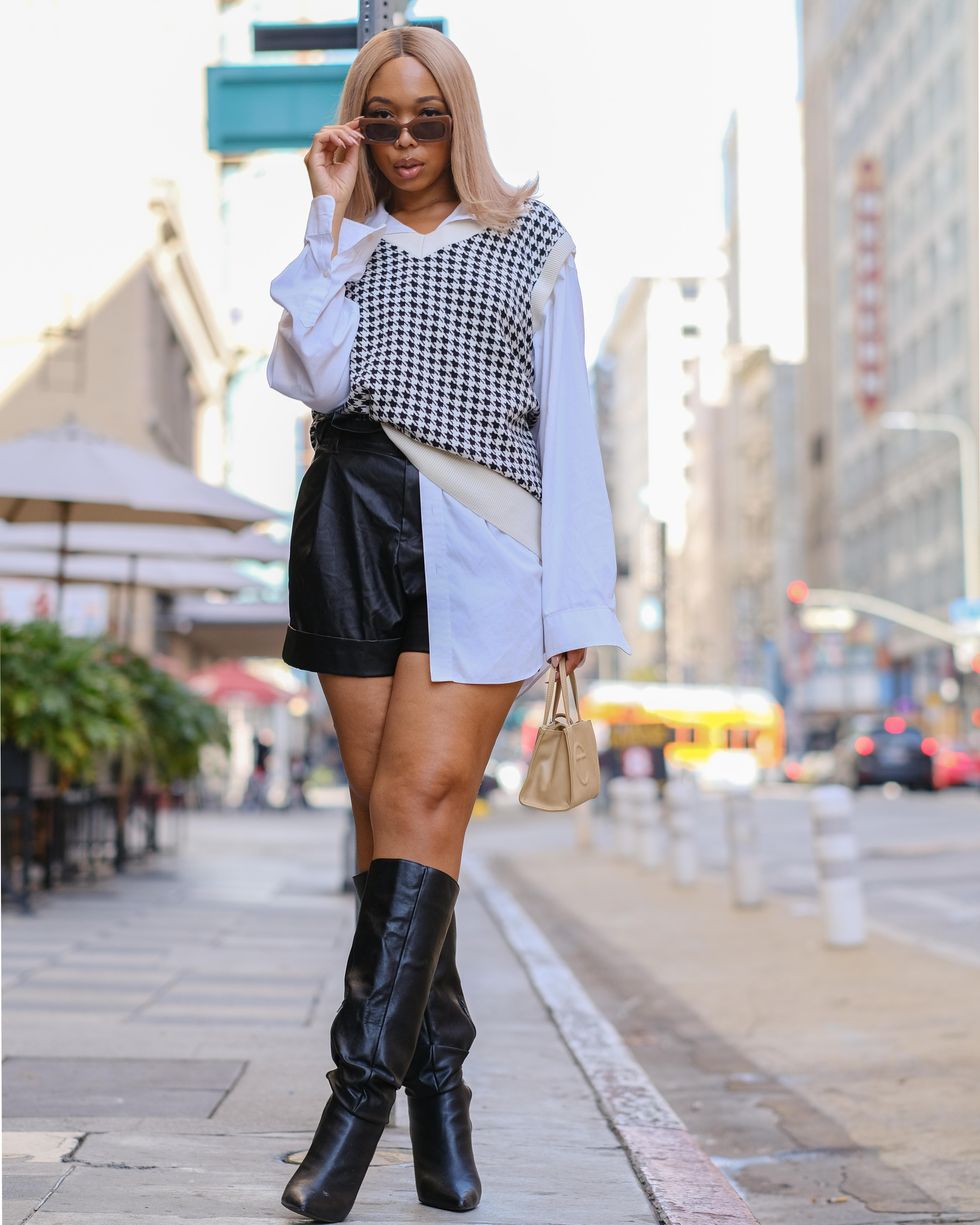 Shahirah Ahmed for xoNecole
Are you a member of our insiders squad? Join us in the xoTribe Members Community today!
Featured image by Shahirah Ahmed for xoNecole