---
As outside temperatures cool down, the clothing layers begin to stack up, finally allowing the opportunity to wear a few of our favorite items in one cold-weather outfit. With more than one approach, layering is strategic and tailored to our personal style, stacking color schemes, textures, or jewelry to create the ultimate layered look. While head-to-toe fashion has slowed this year, fall is the perfect opportunity to get creative and have fun with our wardrobes once again by learning how to layer your clothes.
A flattering layered look is a skill anyone can master, and it consists of balancing warm-weather essentials. When deciding on what and how to layer, start with stackable basics such as a white button-up, turtleneck, or basic tee paired with a skirt or pants as the foundation to your look. Once your foundation has been set, throw on a knit vest or pull-over sweater with the addition of a coat or jacket as the final piece to your outfit. It's also important to consider layers as "stand-alone outfits" in the event you begin to peel off garments throughout the day as the temperature may adjust around you.
We don't get the opportunity to experience traditional seasons while living in California, however this layered look is a great transitional outfit idea no matter where you live. Follow me as I achieve three different looks in one day with the perfect layered combination.
How To Layer Your Clothes: One Outfit, Three Ways
Outfit 1: Friday 8:00am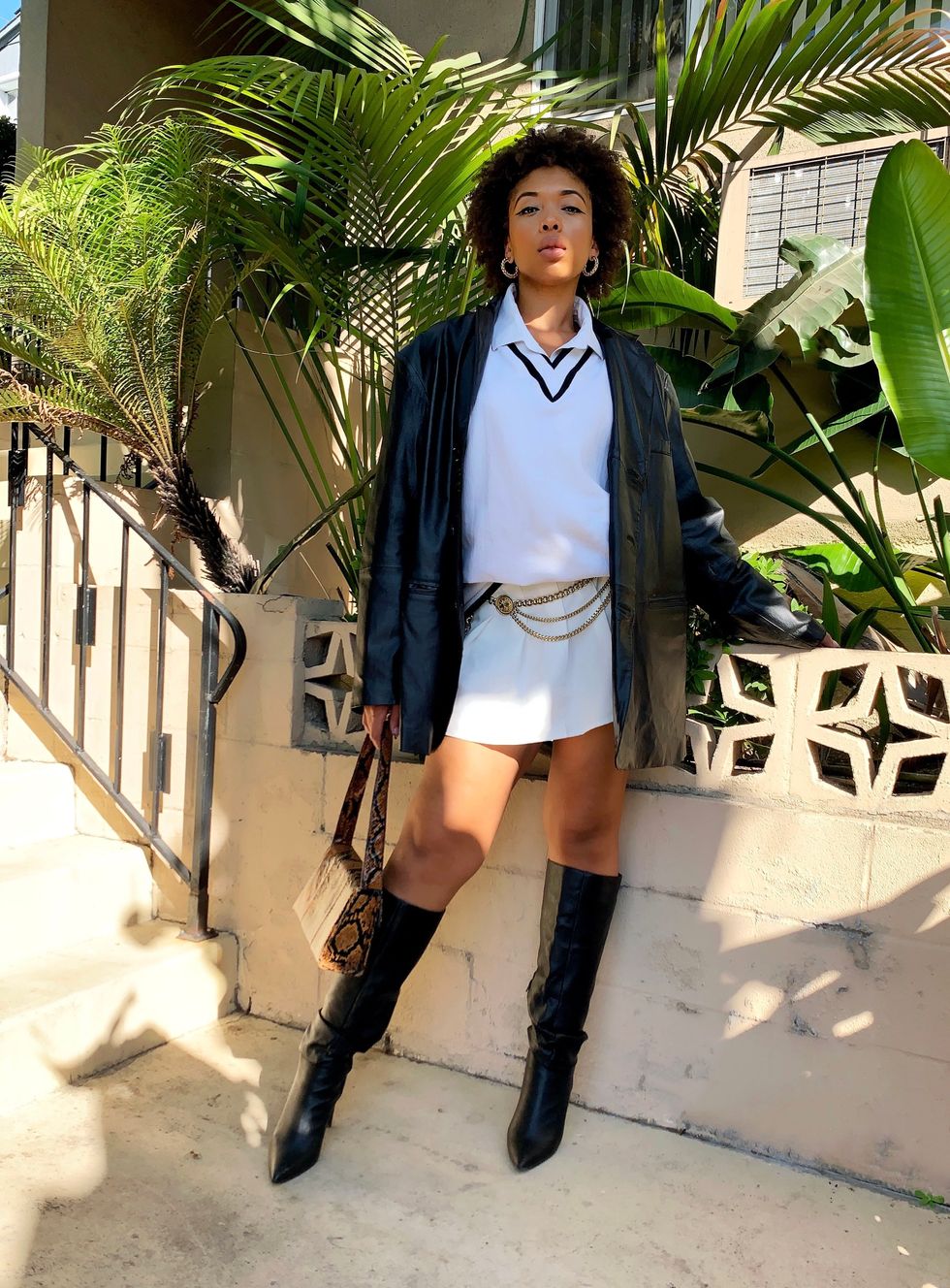 Shahirah Ahmed/xoNecole
Peeking outside of my bedroom window, I am pleasantly surprised by the thick early-morning fog that crept into our neighborhood seemingly out of nowhere. As excited as I am to finally layer up on a few of my favorite fall items, I know there is a strong likelihood of temperatures rising throughout the day, so I'll need to be smart about my outfit selection. While hoping to avoid overheating by lunch, I start out with a white tennis skirt and calf boots paired with a white button-up underneath a pull-over sweater. I top with an oversized leather jacket for the win. Taking full advantage of the cool temperatures, even if only for a few hours, I'm ready to step out in my fall-ready outfit.

Outfit 2: Friday 12:00pm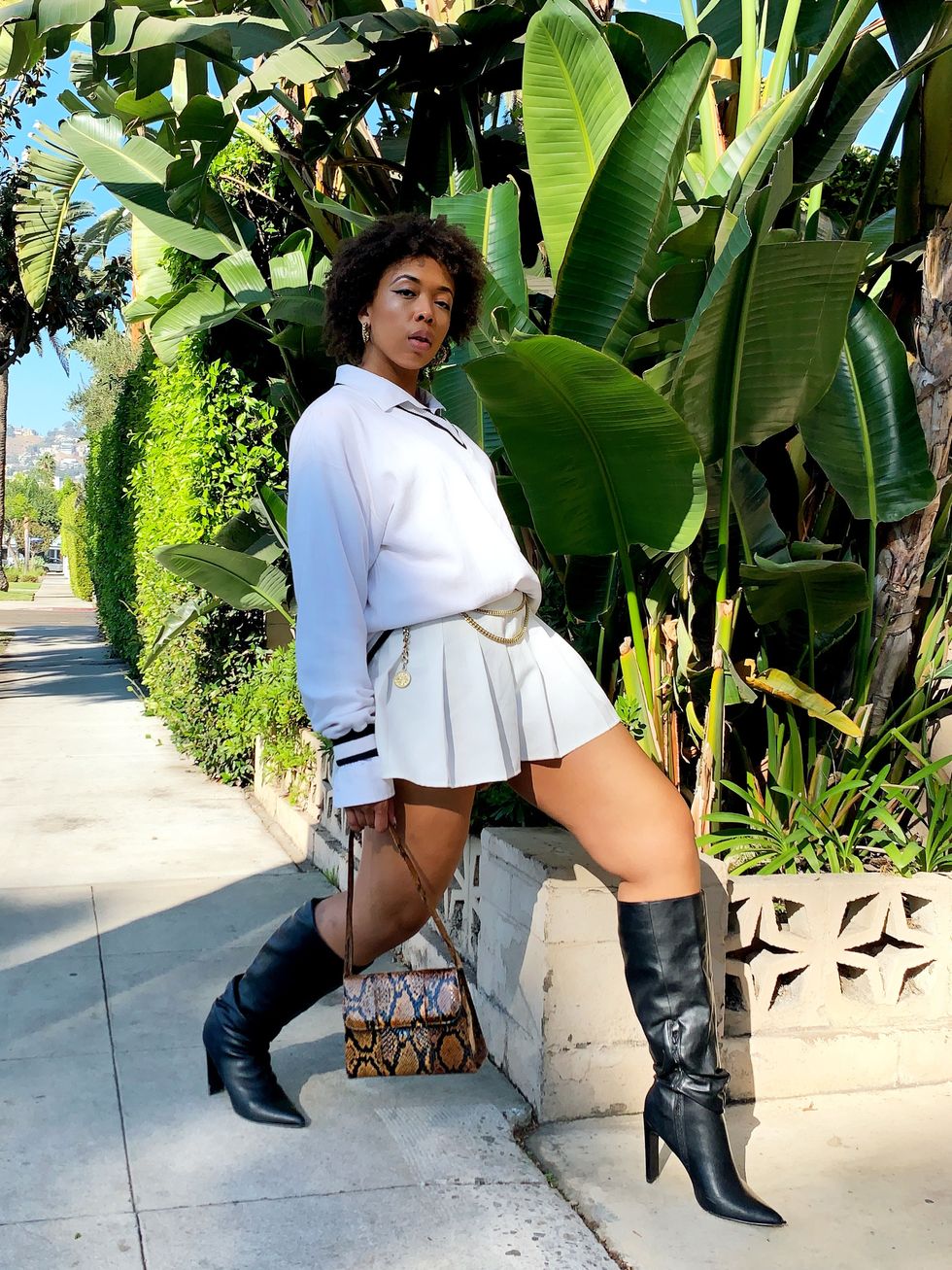 Shahirah Ahmed/xoNecole
The day seems to be heating up faster than anticipated but I'm soaking up today's outfit for all its worth. I ditched my leather jacket a little while ago and opted to continue the morning in my oversized sweater and tennis skirt. Although I'm disappointed in how quickly the temperatures are rising, I'm excited to show more details of my layered look.
Outfit 3: Friday 2:30pm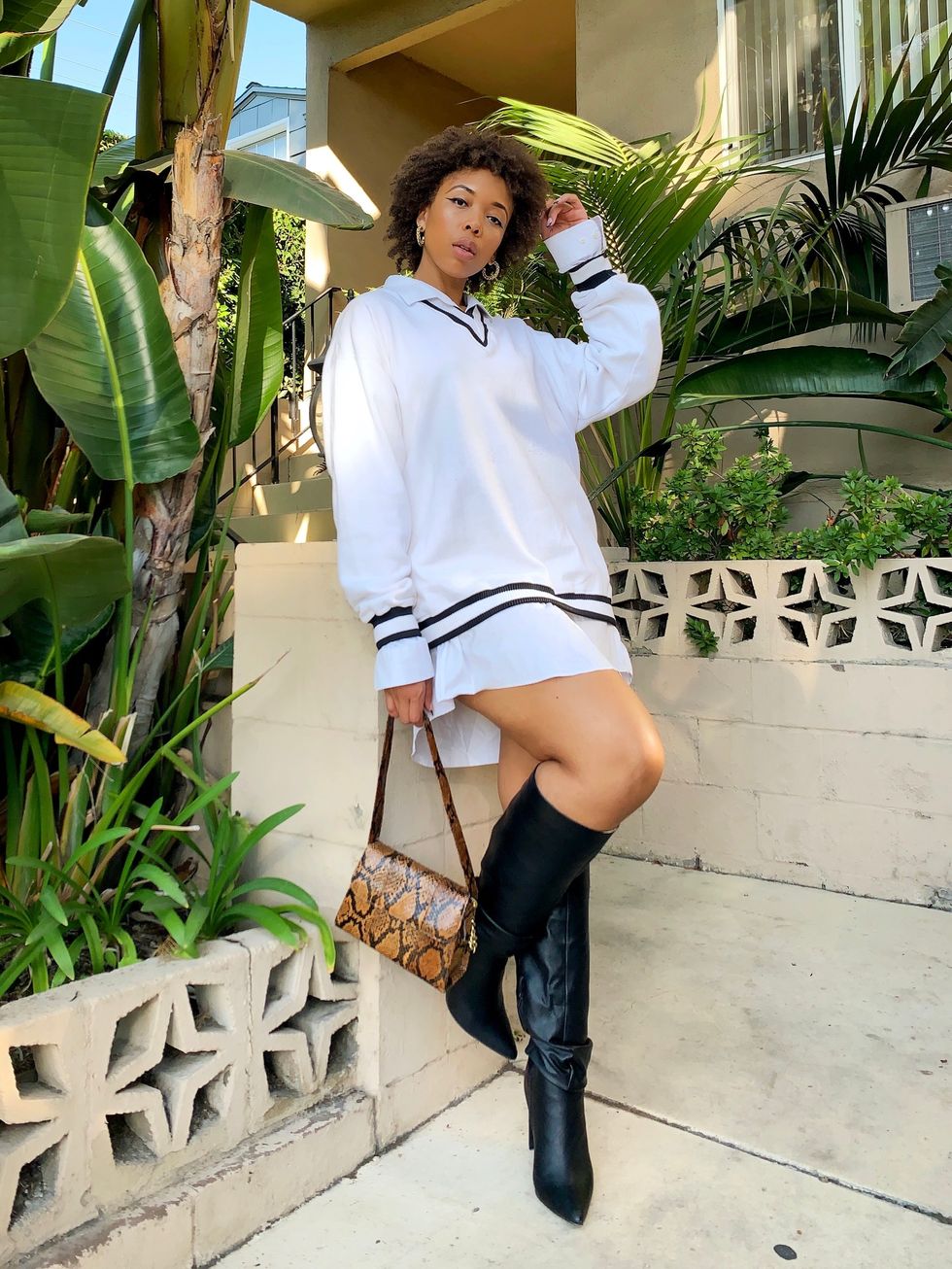 Shahirah Ahmed/xoNecole
Wow! Leaving the house this morning, the weather app stated a high of 75 degrees, and in no way did I think I'd be down to my last look so soon. Luckily, I had an additional layer to peel off and opted to go without a skirt for an oversized sweater-dress and button-down look. While still feeling a bit warm, I am committed to this outfit and plan to carry on accordingly! As I thought, this last look is the perfect transition into the low evening temperatures soon to come as I'm on my way to meet up for a curbside dinner with friends.
Featured image by Shahirah Ahmed/xoNecole