---
It's officially fall, ya'll!
Summer 2020 looked nothing like anything any of us could have ever imagined. Above all, I have learned to meet each day with a new rhythm because you never know what the universe might throw at you. The same can be said for fall – as much as I adore fall, it can be difficult to know what to wear and when.
As a fashion enthusiast, I find it thrilling to reinvent some of my favorite staples. I'm all about shopping for the next season but sometimes you gotta use what you already have to make magic. That's exactly what we we have done and we can't wait for you to see. Keep scrolling to see some heat we created by transforming a smock dress, coordinate set, slip dress and maxi skirt.
Smock Dress + Booties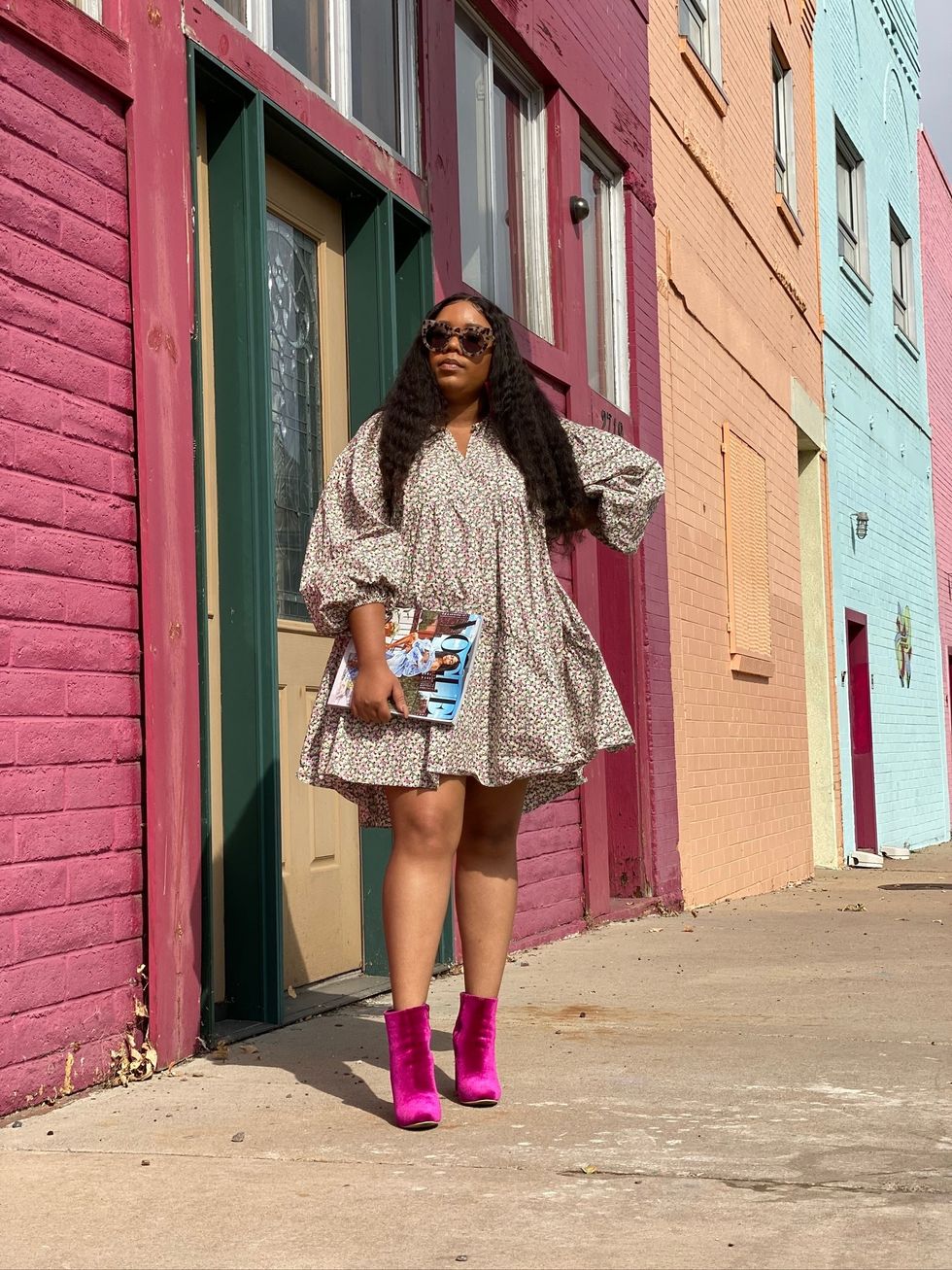 Curated by Charlie Photography/xoNecole
No need to say goodbye to your smock dresses because they are easily transitional. This dress was one of my favorites this summer and I was determined to find ways to make it a fall favorite. Because this dress has long sleeves, it makes for an easy transformation.
Co-ord Set + Button Down + Thigh High Boots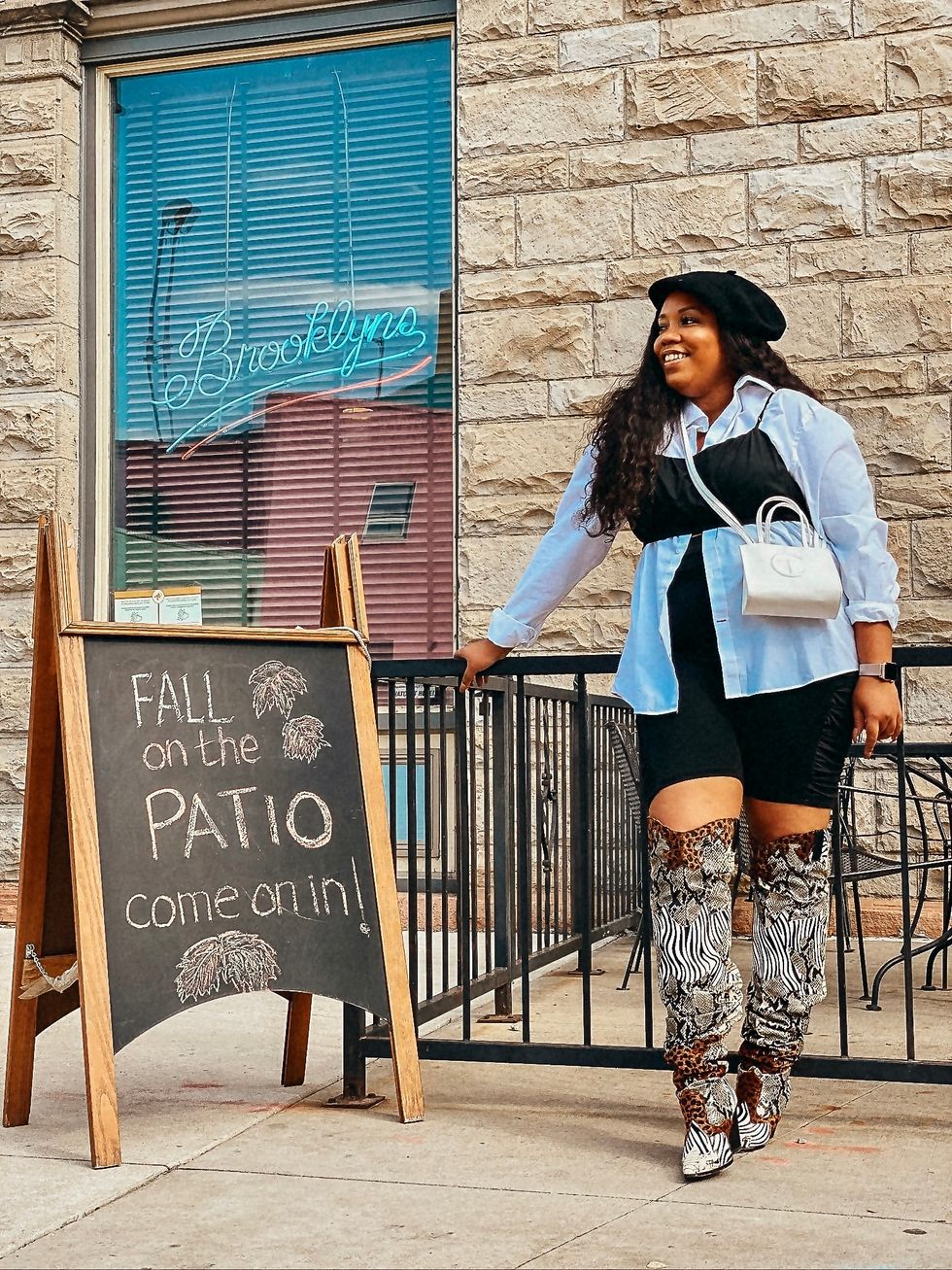 Curated by Charlie Photography/xoNecole
Coordinate sets are my go-to staple year round. Why, you might ask? Because they are so versatile. Take this MIX BASIC RUCHED BIKER SET from The Mix Boutique – you can alter this one set in a million different ways. I opted for a classic, white button down, thigh high boots and a beret to serve up major fall in Paris vibes. With the temperatures on shuffle like my favorite playlist, you never know what the weather gods have in store. Dressing in layers is the key to mastering fall.
You could go a different route by breaking the set down and coupling each piece with other staples. For example, you could rock this crop top with some stylish sweats, a leather jacket and stilettos. You could also wear the biker shorts with an oversized flannel shirt and chunky sneakers.
Slip Dress + Turtleneck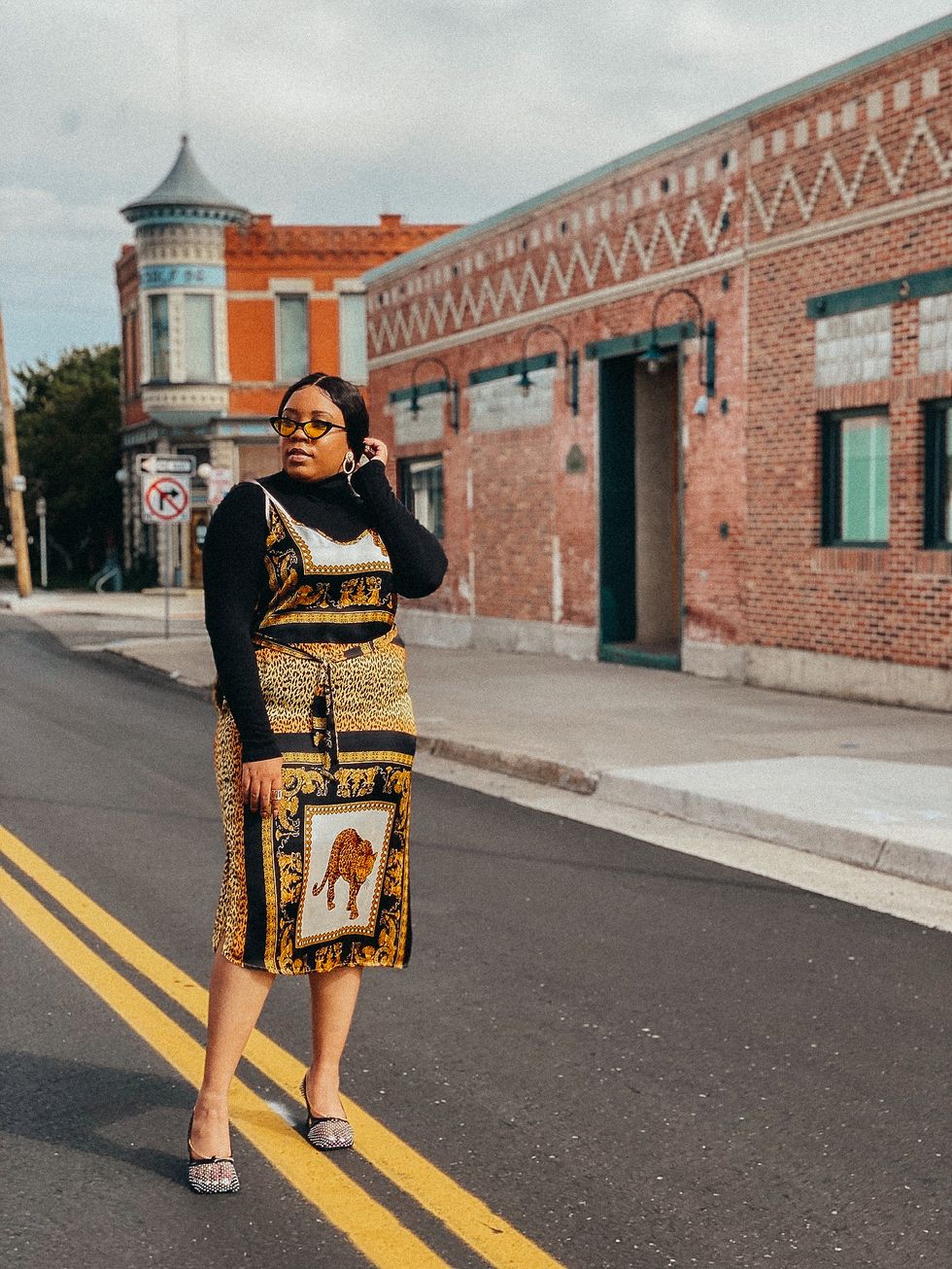 Curated by Charlie Photography/xoNecole
Slip dresses were a hit this summer and this fall you can continue to rock them with ease as long as you pair them with a top that will keep you warm on the cooler days. In this new season, slip dresses can be the perfect date night alternative. From turtlenecks to soft sweaters to camo jackets, you can play around with different tops for effortless styling.
I couldn't wait to rock my Clove Chain Detail Square Toe Diamante Fishnet Court Kitten Heel from Ego Shoes but this look would be just as fly with a pair of Converse or a pair of Doc Martens.
Maxi Skirt + Sweatshirt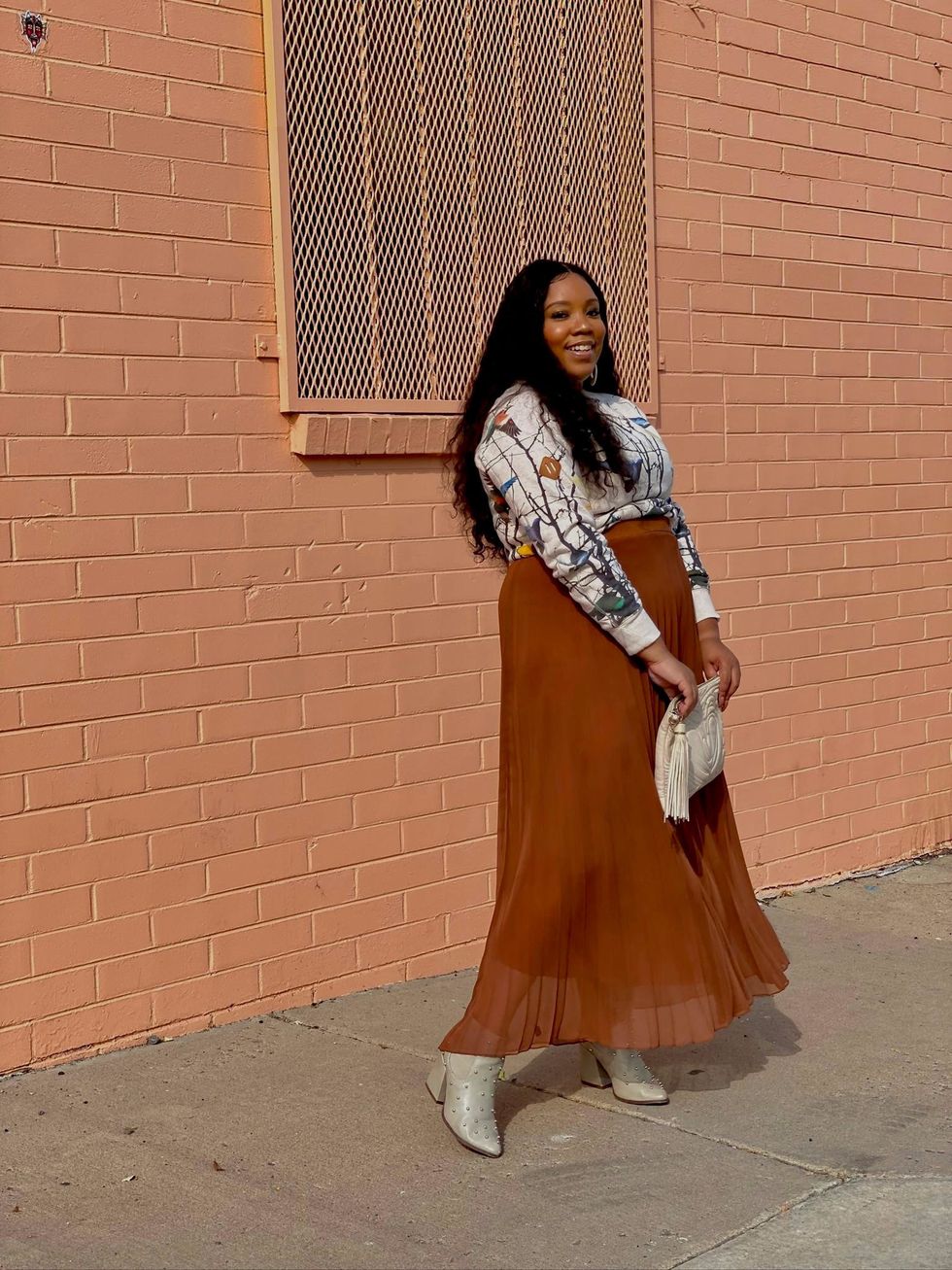 Curated by Charlie Photography/xoNecole
It's the color palette for meeeeee! This getup screams autumn-time-fine. Maxi skirts can be a saving grace because they are elegant, fashionable and can be styled for various occasions. I decided to make it my own with an artsy sweatshirt my ex left behind; shoutout to him! I love a good maxi skirt because it gives you the coverage needed for the drop in degrees.
Featured image by Curated by Charlie Photography/xoNecole