---
Summer is officially here, which means now is the time to experiment with warm weather looks, ditching our stiff and bulky denim jeans for breezy alternatives to keep us cool and comfortable inside and out. As temperatures begin to swiftly rise and we shed those stay-at-home knits, we are in dire need of cooler alternatives. Chic yet conservative, the midi skirt is a personal favorite that continues to stand the test of time, becoming more chic and playful as fashion trends continue to come and go.
The best midi skirts are those that are dressed up or down depending on the day's scheduled events, easily transitioning from day to night with a quick shoe and accessory change. Knowing no age limit, the midi ranges in a variety of prints, colors, and textures for every type of woman. Not only a favorite summer staple, this skirt can also be worn year-round from one season to the next, allowing even more style for your buck.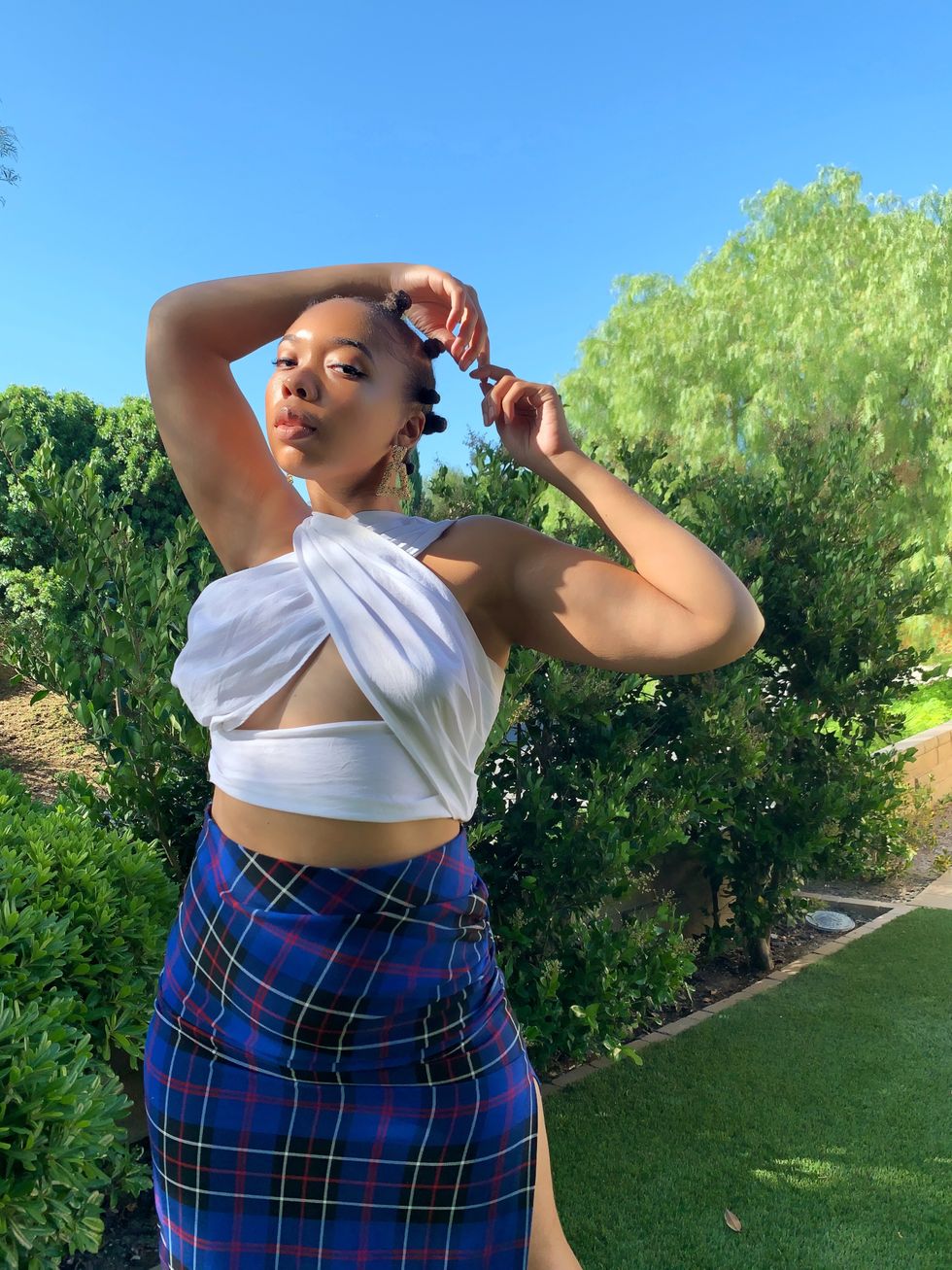 Photo by Shahirah Ahmed/xoNecole
Look 1: The Uniform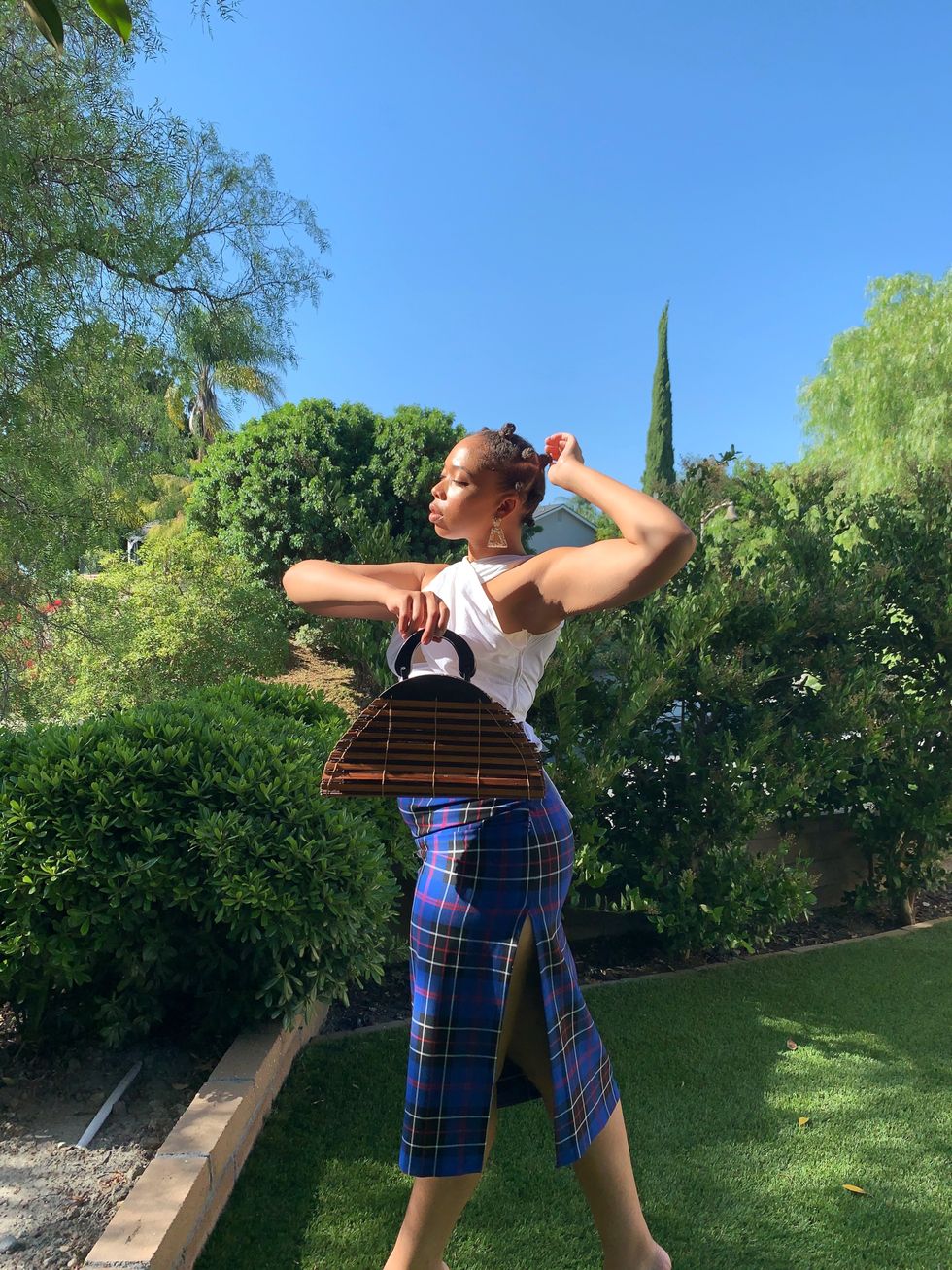 Photo by Shahirah Ahmed/xoNecole
An alternative to the plaid mini skirt is of course the midi! I love this style because of the not so common blue-colored fabric, which gives a unique twist to the traditional plaid color palette. When shopping for midi skirts, look for styles with side slits for a chic yet feminine approach to compliment the longer hemmed silhouette. Pair with a cute white top and a sneaker for a bold yet comfortable summer look.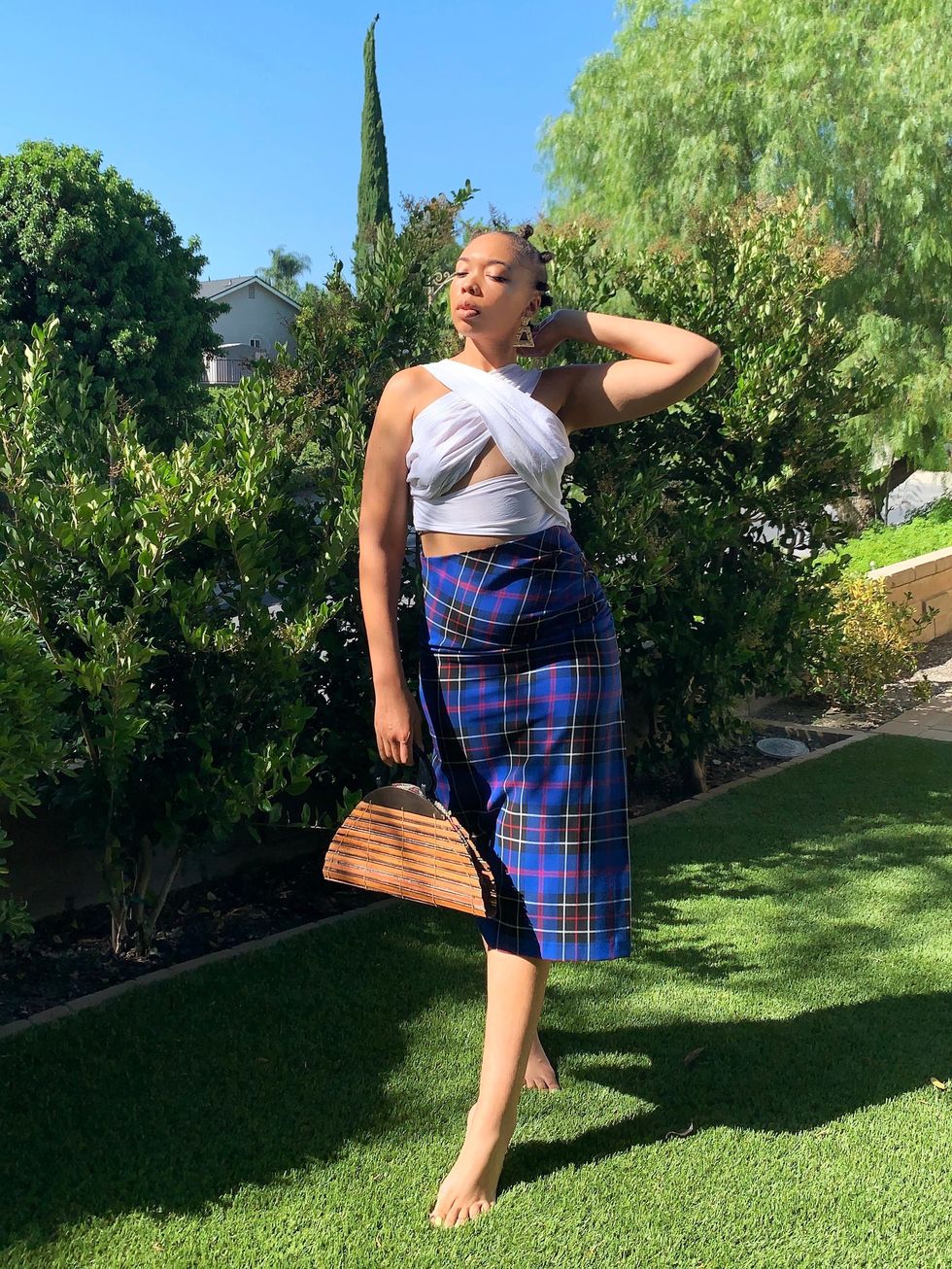 Photo by Shahirah Ahmed/xoNecole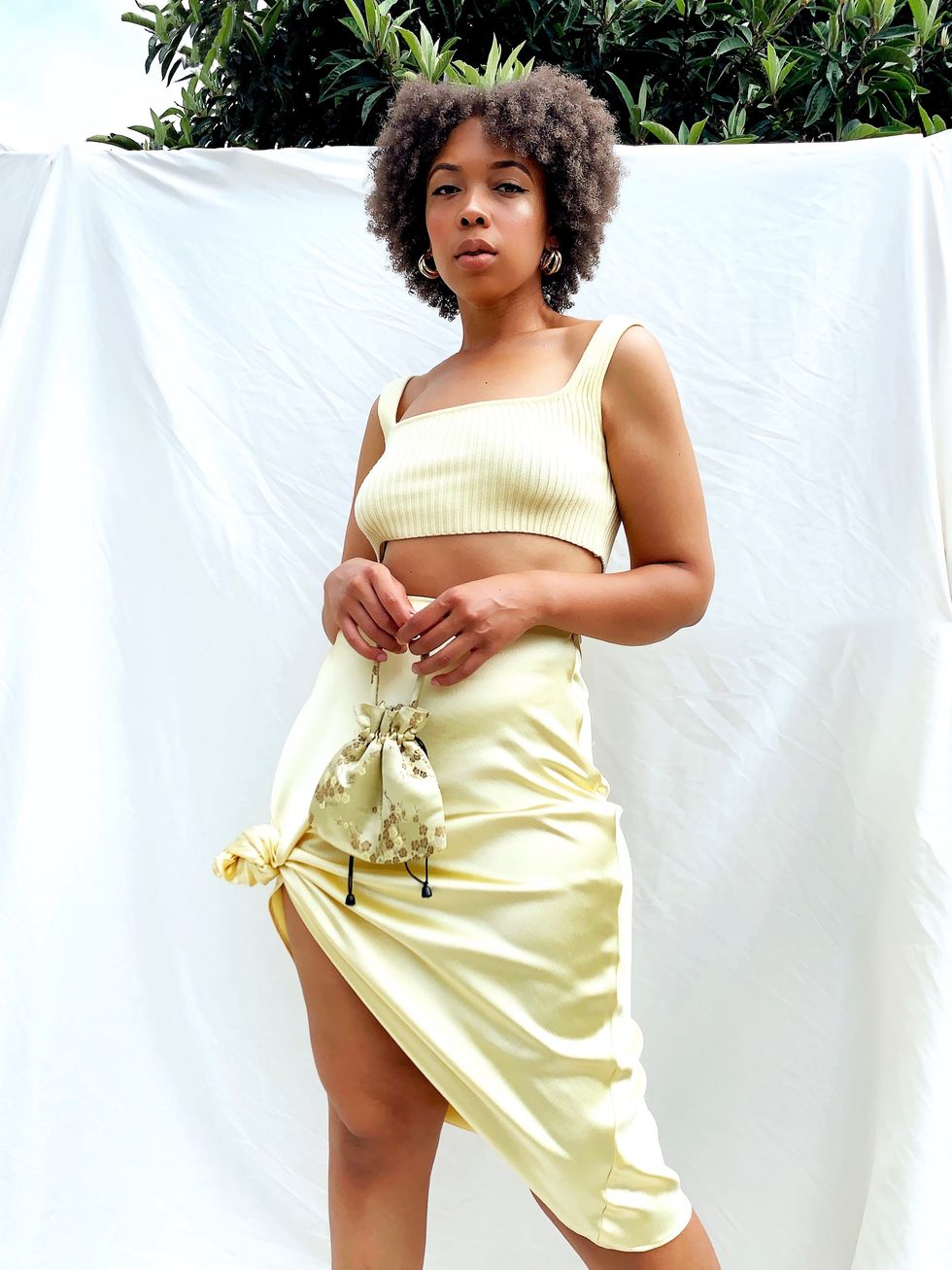 Photo by Shahirah Ahmed/xoNecole
Look 2: Pale Yellow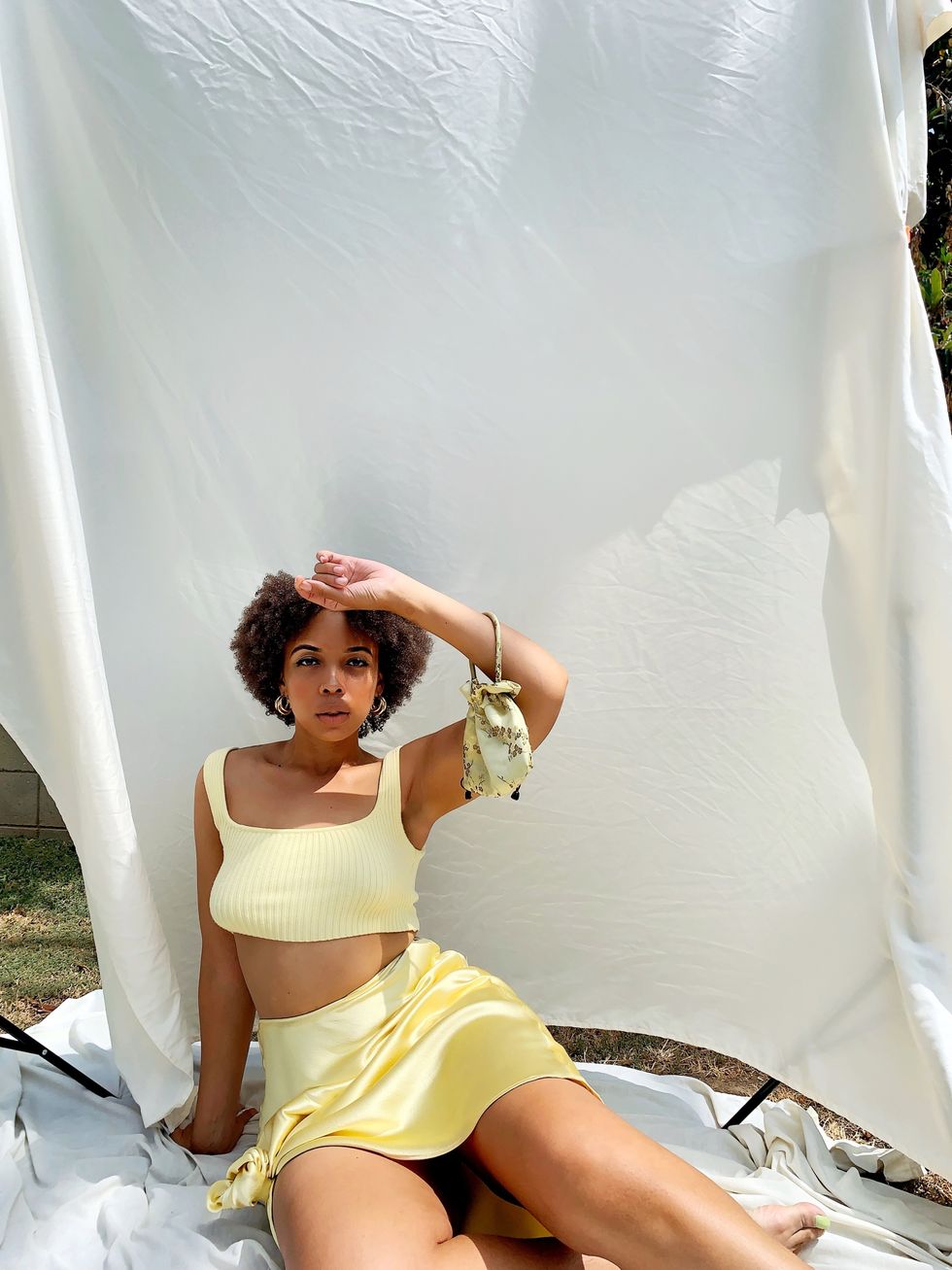 Photo by Shahirah Ahmed/xoNecole
Yellow is such an underrated color slowly making its way into mainstream fashion. It's perfect for women with darker skin tones. With this silk midi skirt, I decided to tie it in a side knot to give it an extra flair, paired with a yellow knit crop top for a stylish monochromatic daytime summer look. Perfect for a picnic date in the park, this warm weather outfit will instantly become a favorite.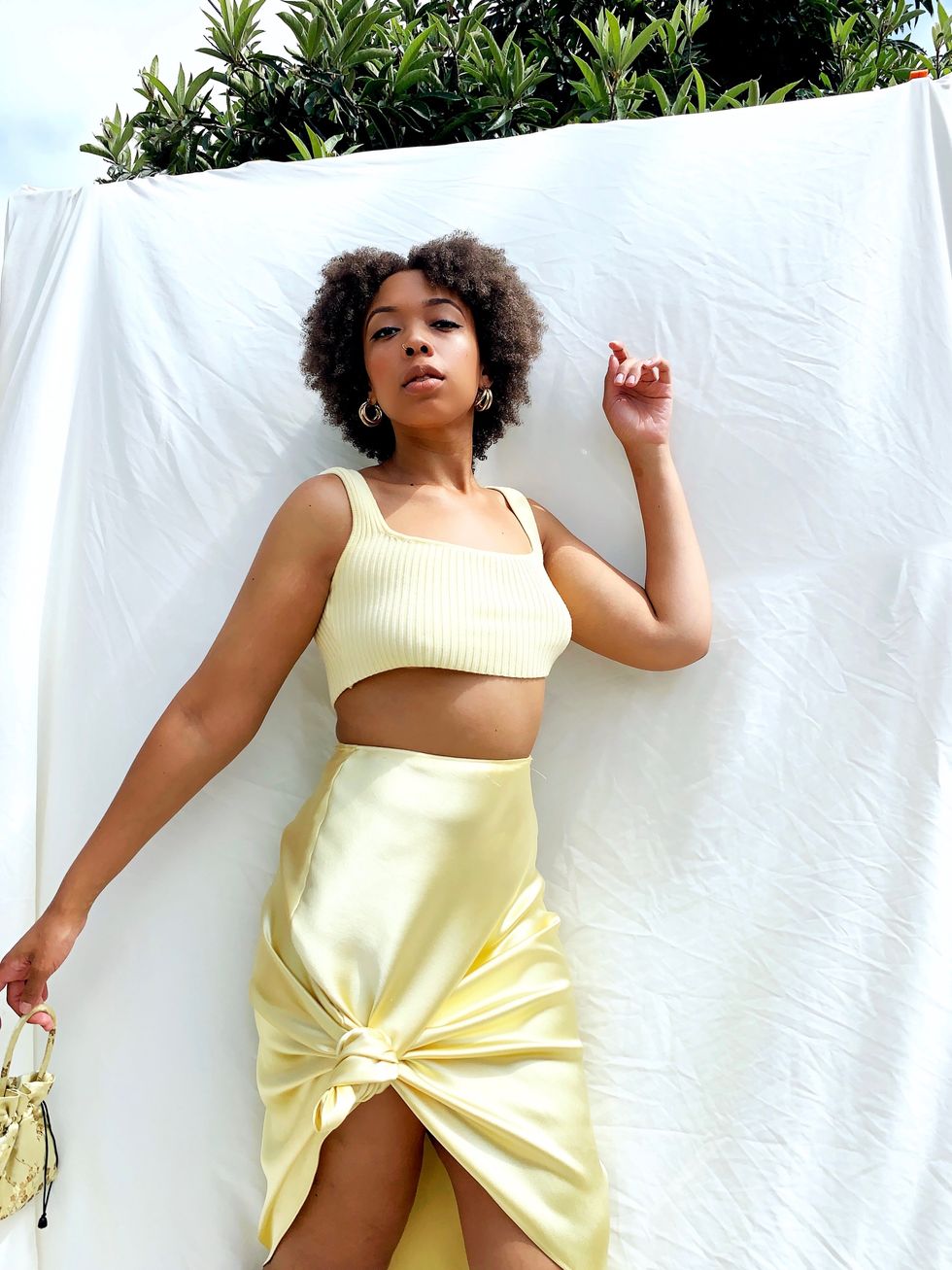 Photo by Shahirah Ahmed/xoNecole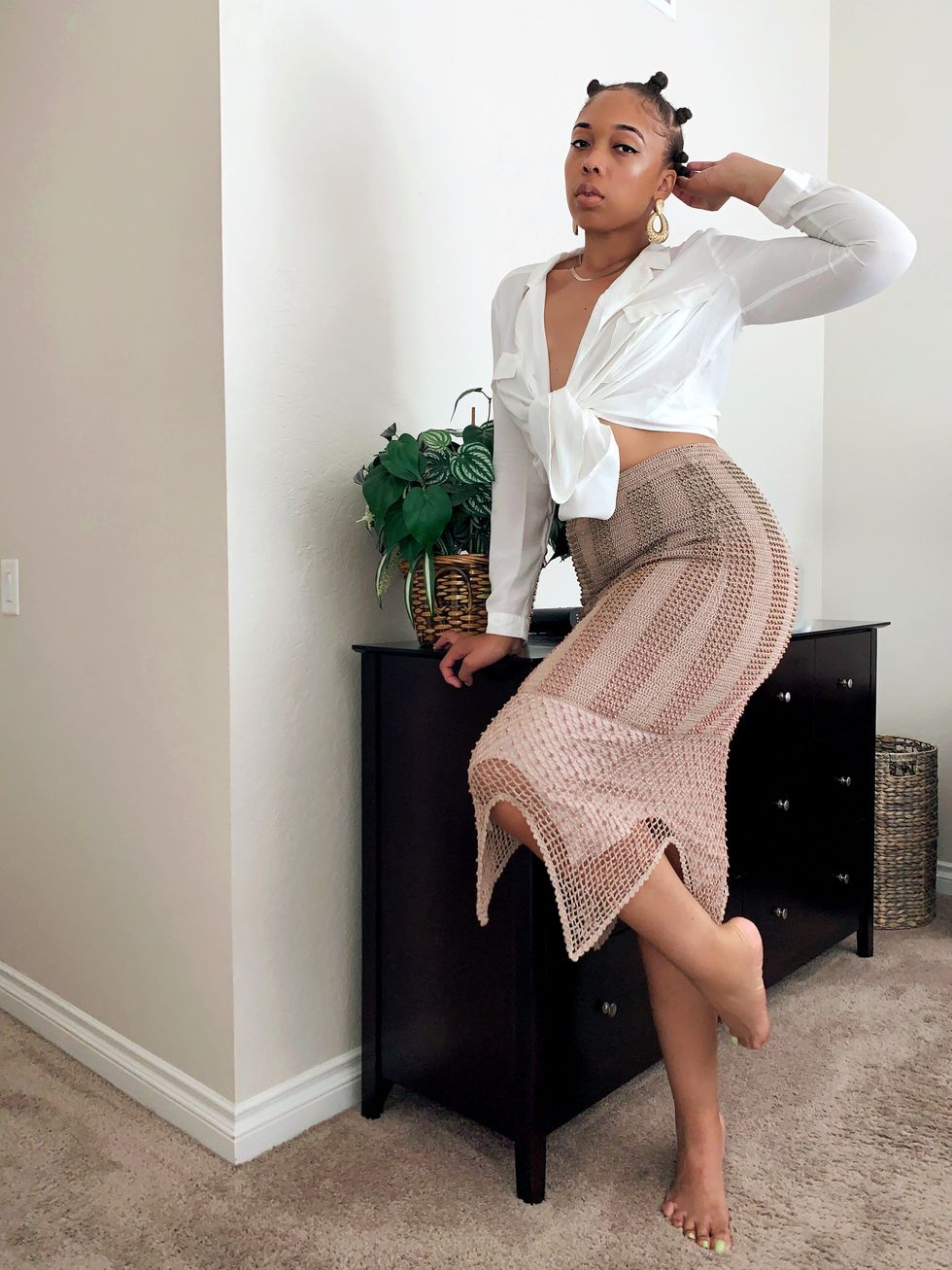 Photo by Shahirah Ahmed/xoNecole
Look 3: The Textured Midi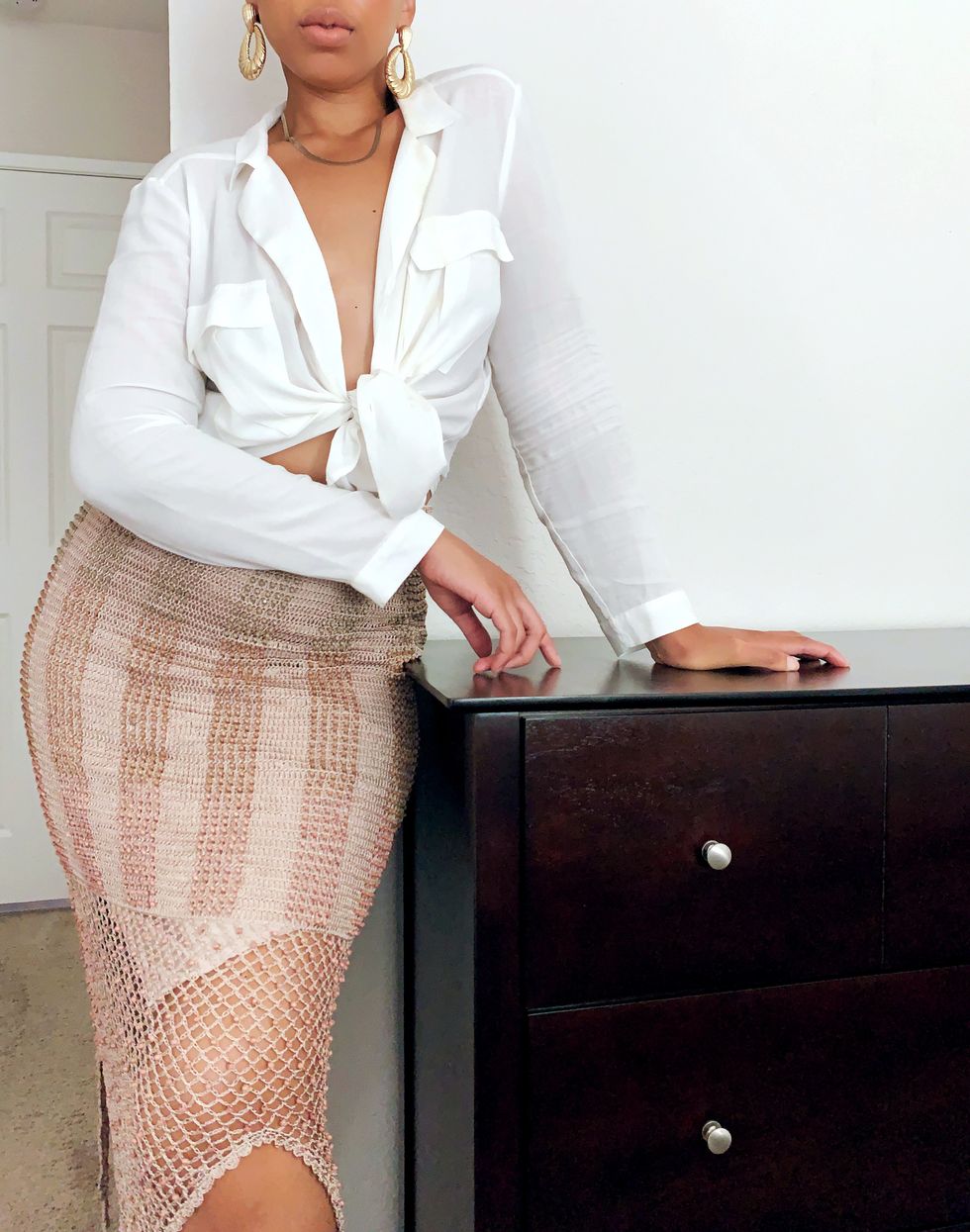 Photo by Shahirah Ahmed/xoNecole
One of the biggest trends predicted to dominate 2020, mesh detail is a sexy and sophisticated summer style that can be easily incorporated into fun daytime looks. As to not distract from the mesh and textured design, pair with a casual top such as a lightweight tied white button-down for a swim cover-up or add a flat sandal for an eye-catching tropical look out and around town. Add statement gold earrings and a canvas bag to complete this beachy chic ensemble.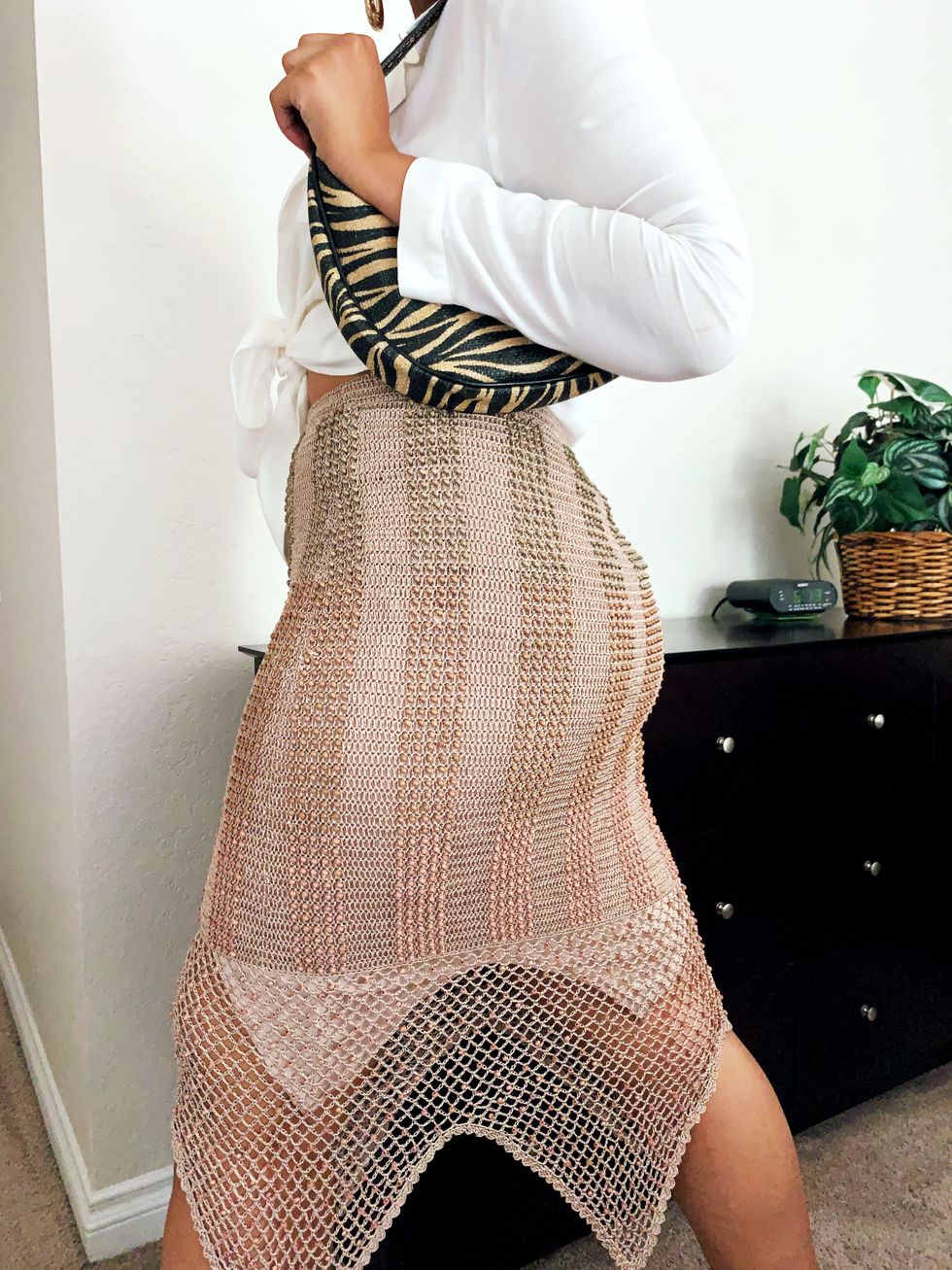 Photo by Shahirah Ahmed/xoNecole
Join our xoTribe, an exclusive community dedicated to YOU and your stories and all things xoNecole. Be a part of a growing community of women from all over the world who come together to uplift, inspire, and inform each other on all things related to the glow up.
Featured image by Shahirah Ahmed