We are currently experiencing a blast from the past as we revisit iconic trends from the most fashion forward decades. Major retro styles from various eras, such as the sophisticated 60's and the psychedelic 70's to the elaborate 80's, are flooding my fashion pins as I scroll through the latest outfit posts via Pinterest. Groovy prints and color blocked ensembles featuring bold neons are bringing the excitement back to our wardrobes this season and I couldn't wait to get in on the action.
---
Like most, I've felt uninspired with fashion as of late, less motivated to create new looks due partly to the lack of available options in stores and lack of variety. Now that things are finally getting back to normal, brands are taking cues from more exciting moments in fashion history as customers are thrilled to have reasons to dress up again.
As if looking through a time capsule, summer 2021 is bringing back retro styles from decades past to get us back in the groove and over our fashion slump. The best moments are upon us so get ready for a nostalgic embrace when it comes to this season's most coveted trends. Here are the vintage inspired looks I'm obsessed with this time of year.
Monochromatic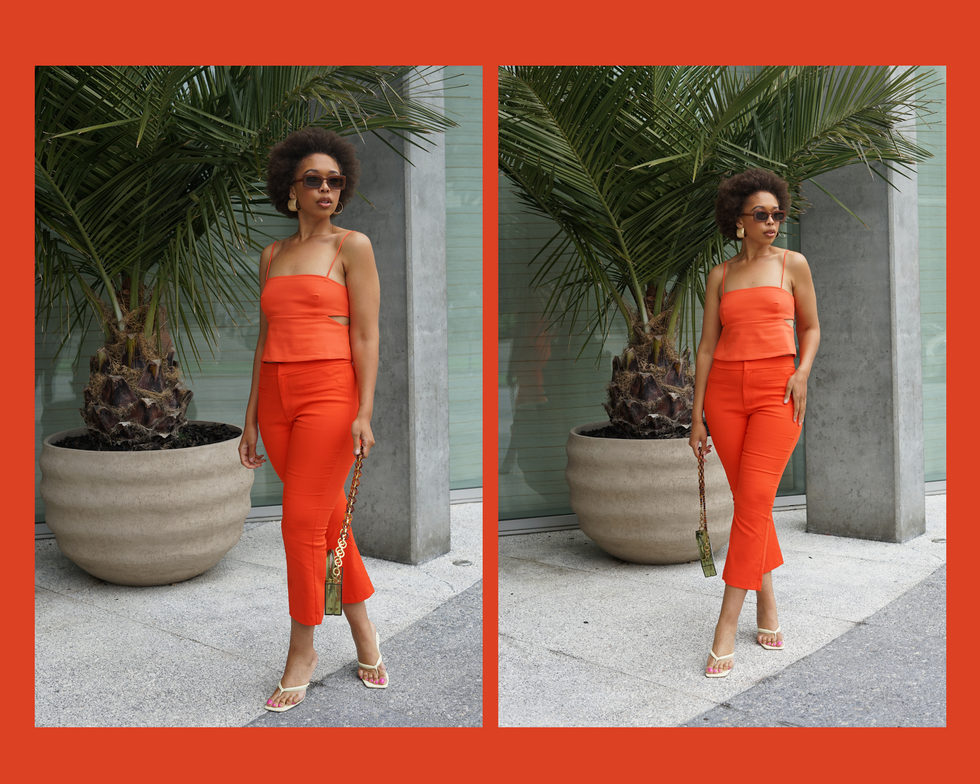 Shahirah Ahmed/xoNecole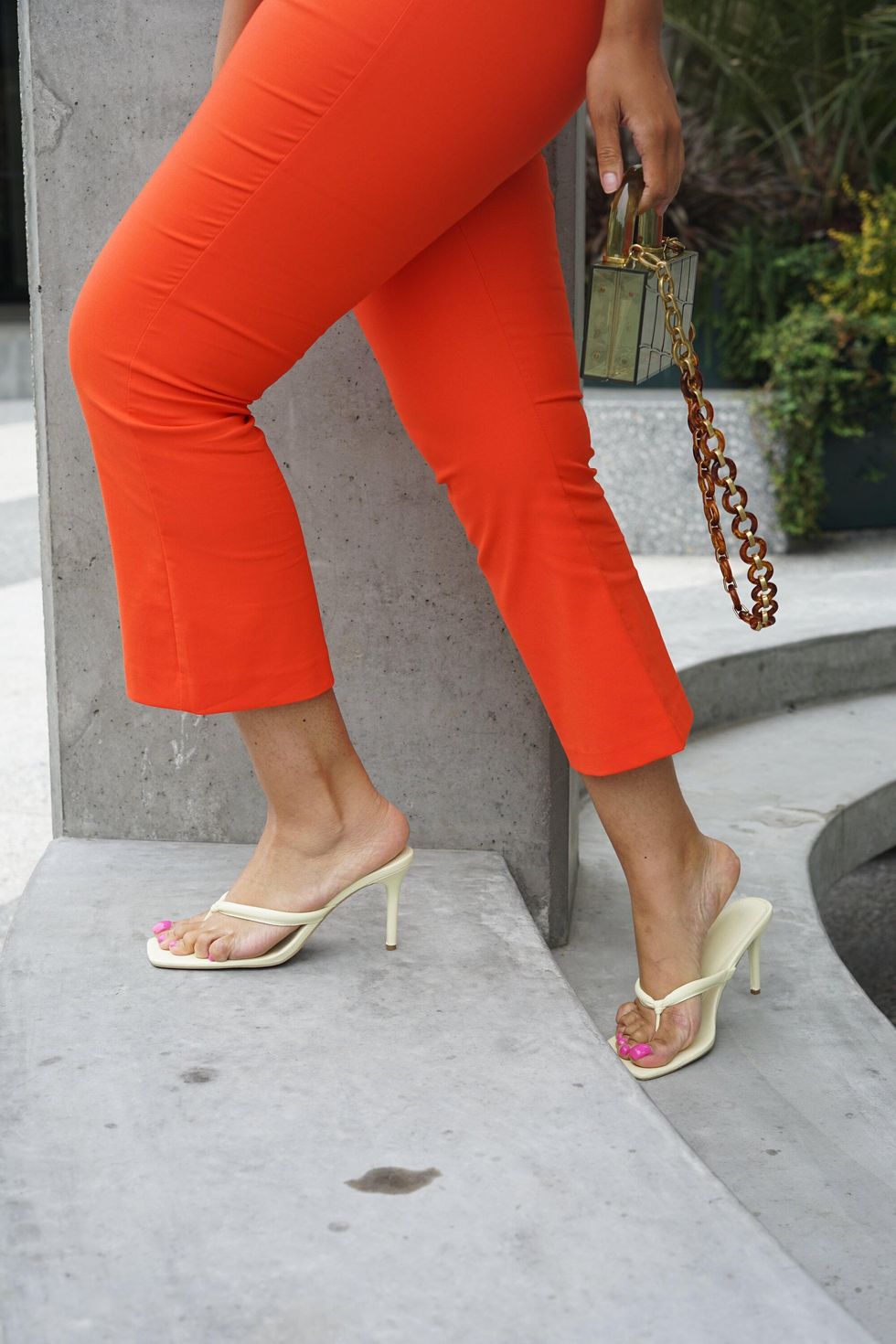 Shahirah Ahmed/xoNecole
Reminiscent of a 1960's vacation look, this sporty chic outfit is a major mood. With such vibrant color and sleek fit, I feel as though I've stepped into a time when women always looked their best. Paired with a thong sandal and vintage-inspired chain linked purse, these are the perfect additions to the flare ankle skinny trouser topped with a cut-out peplum top.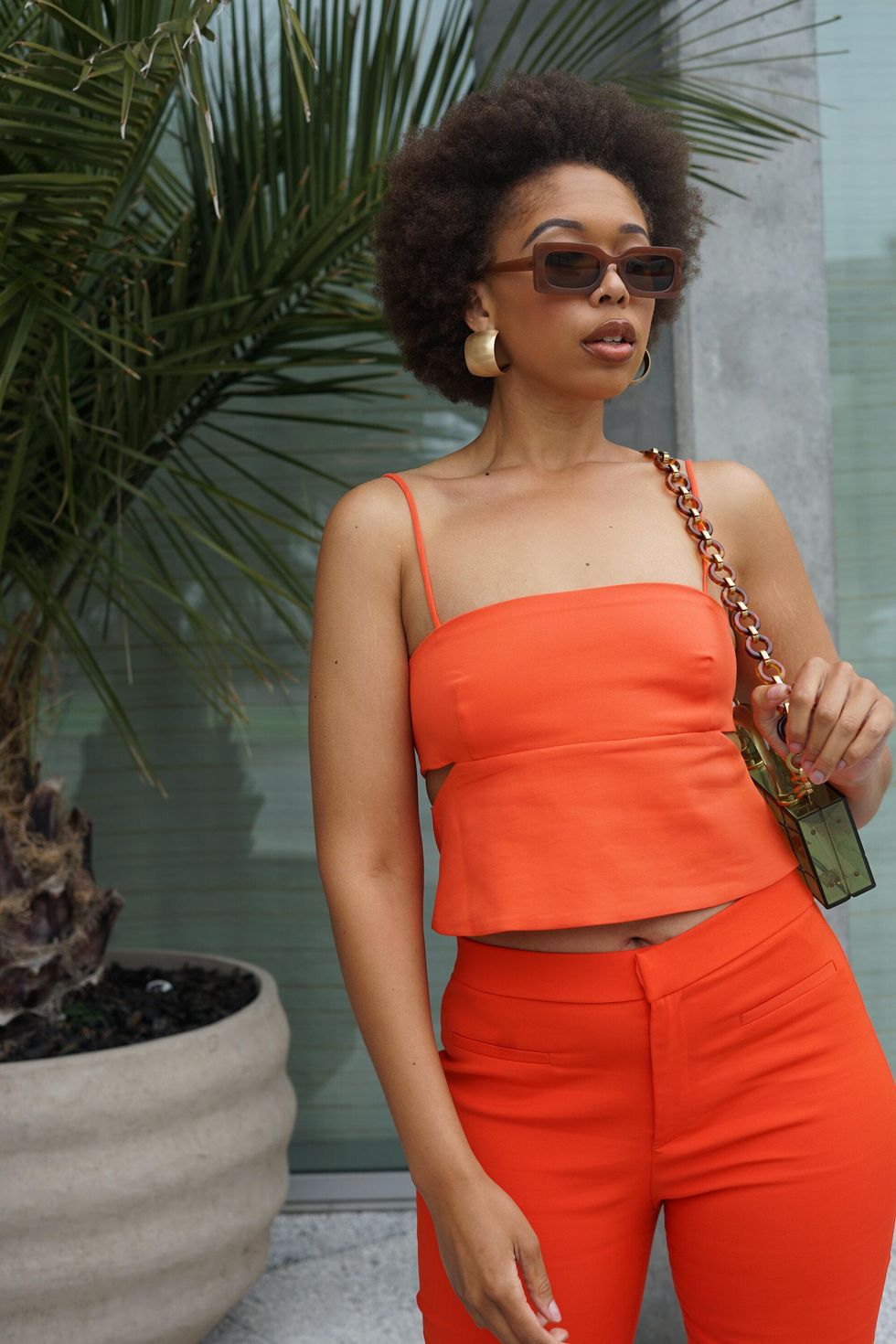 Shahirah Ahmed/xoNecole
A Retro Remix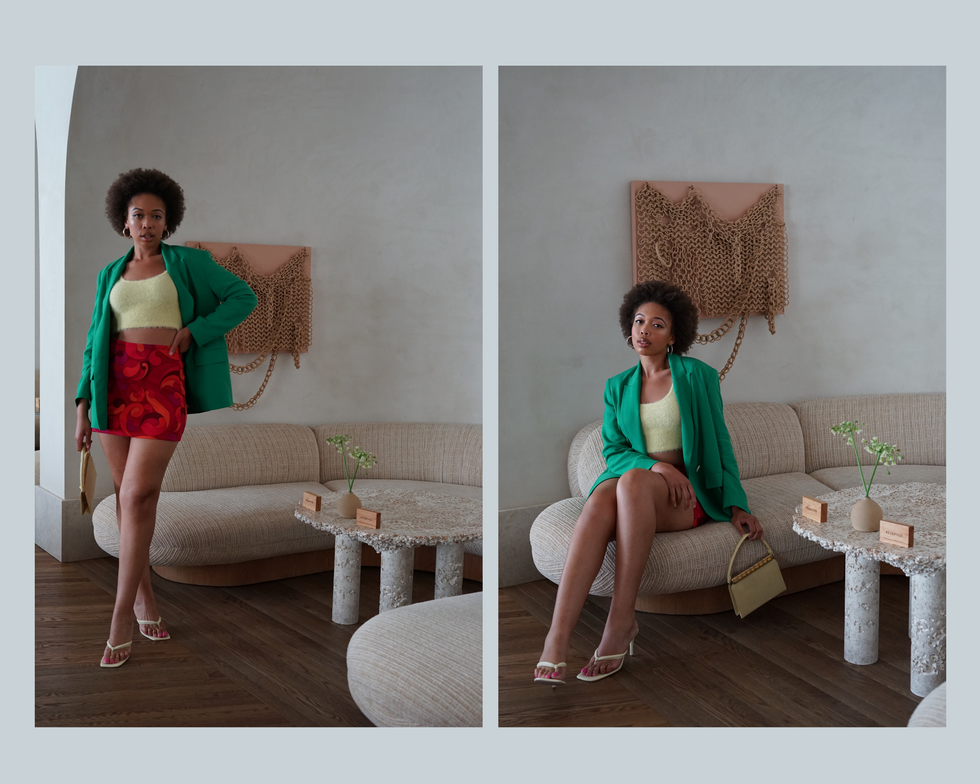 Shahirah Ahmed/xoNecole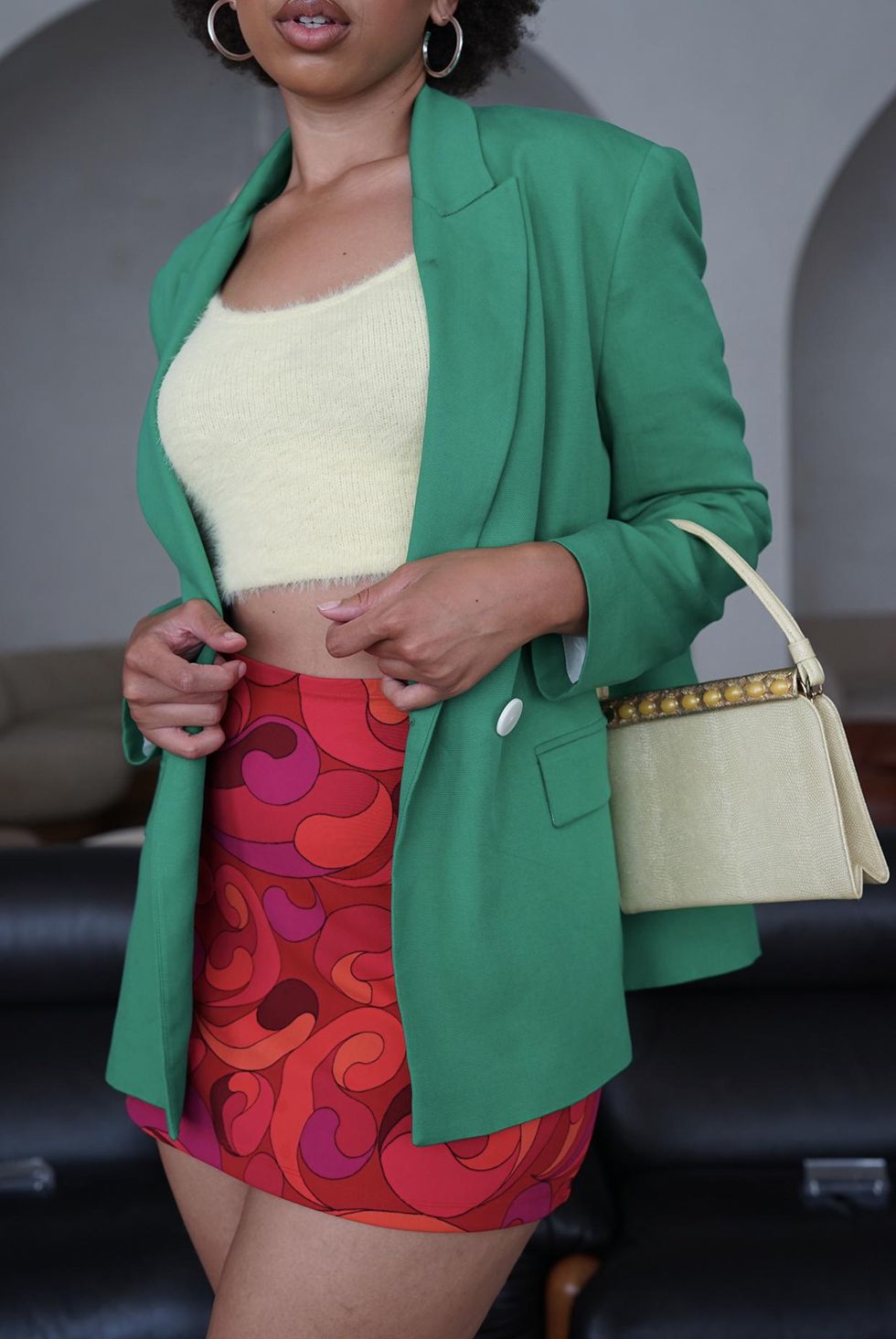 Shahirah Ahmed/xoNecole
This season is all about taking risks and no longer playing it safe. What I love most about 70's fashion was the far out color combinations and use of print to convey a message of freedom and liberty of expression. Psychedelic prints are seeing a resurgence as the popular retro style is taking over as the season's must-have. I paired this vintage mini skirt with a contrasting yellow crop top and green blazer for a fun mix of color.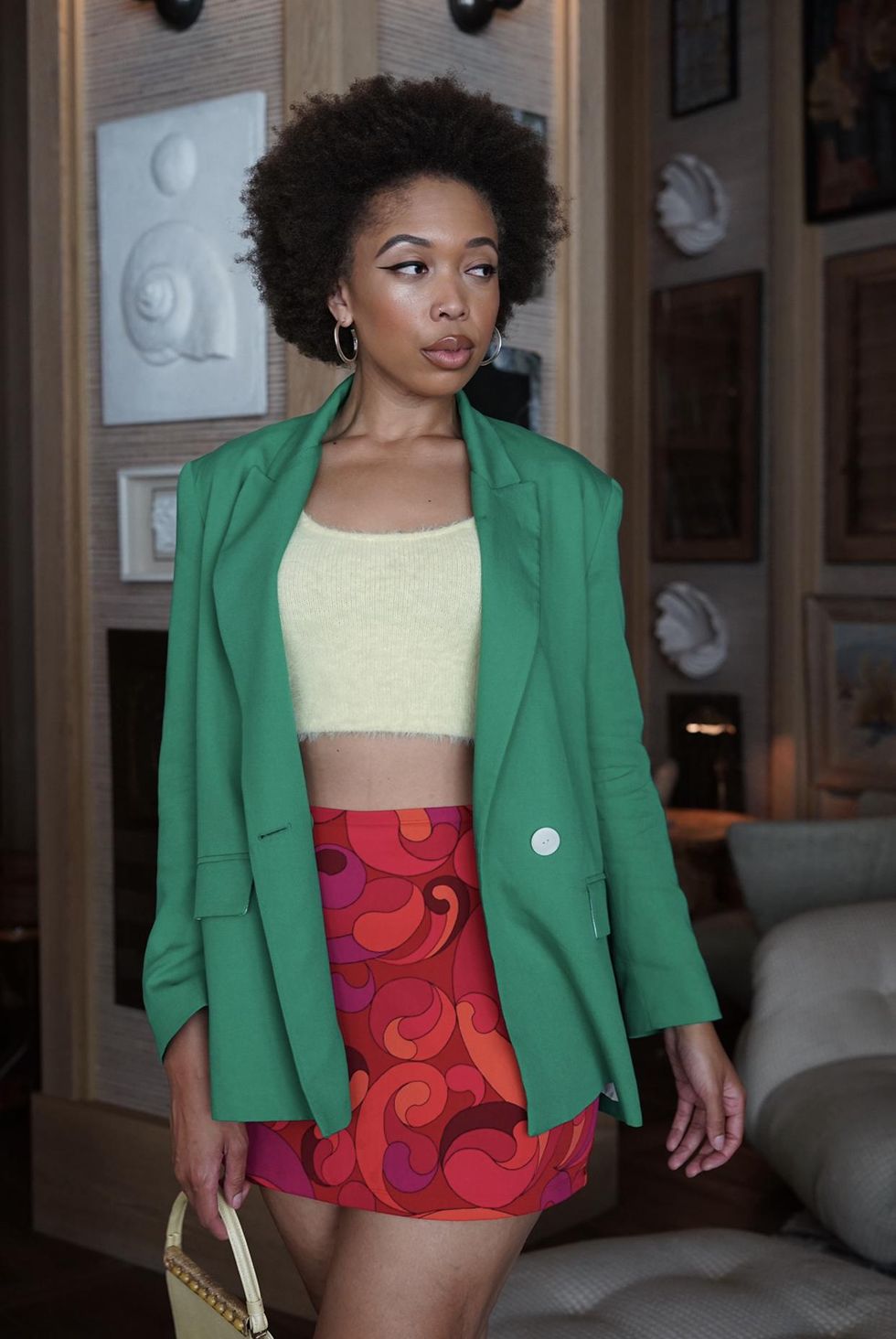 Shahirah Ahmed/xoNecole
Nothing But Color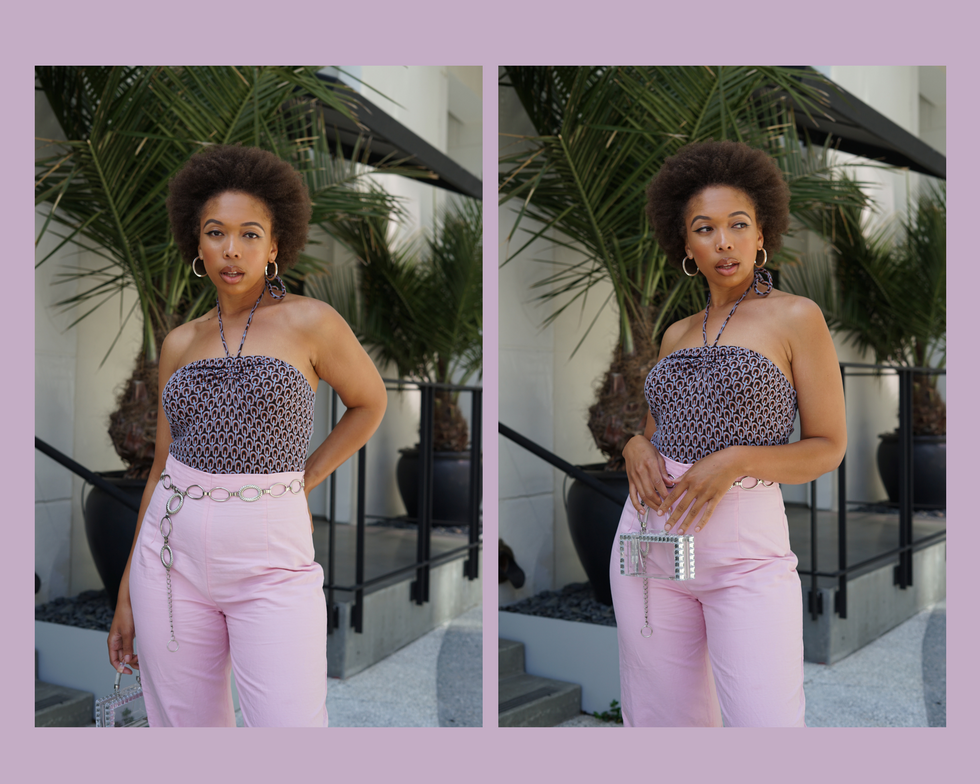 Shahirah Ahmed/xoNecole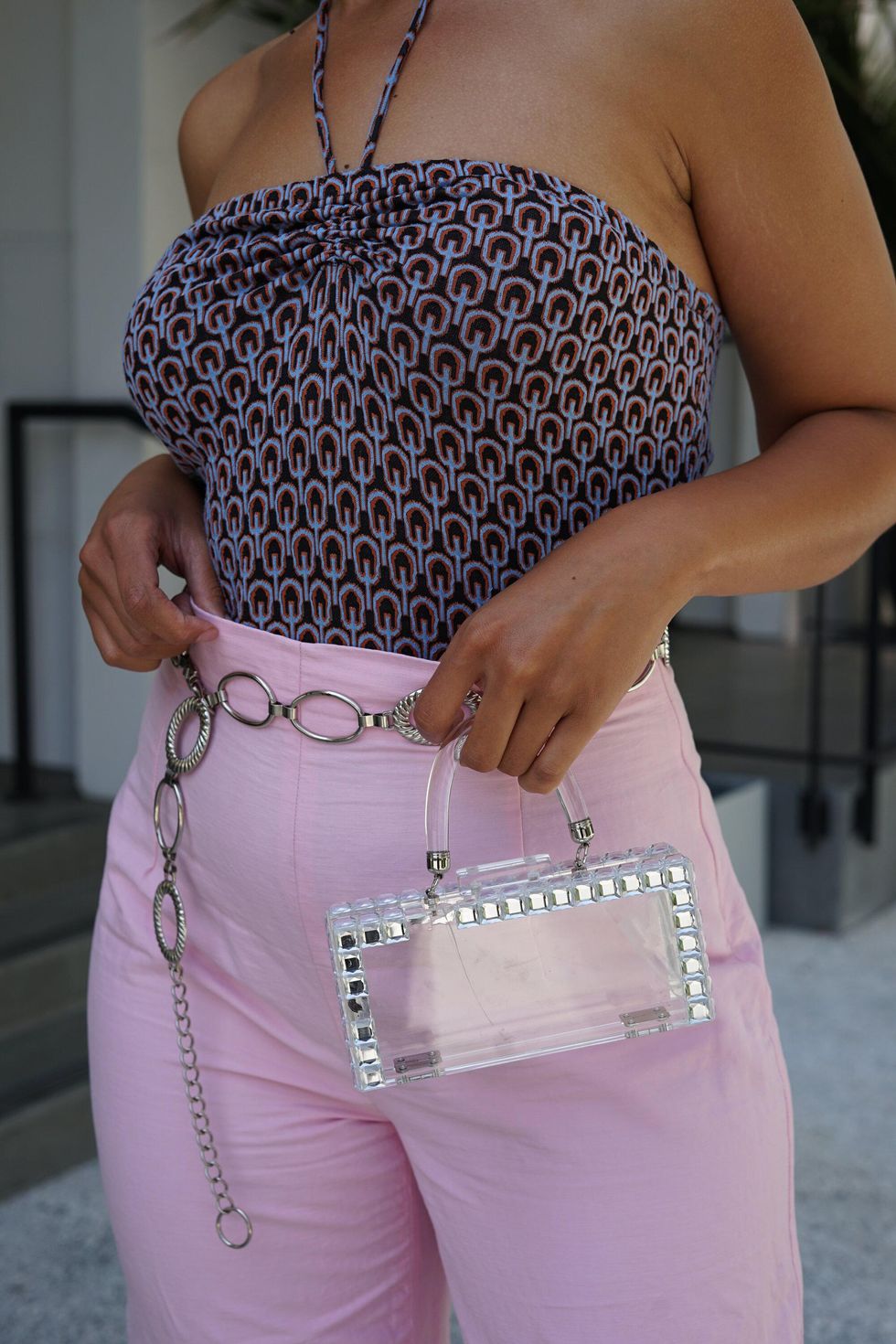 Shahirah Ahmed/xoNecole
Tired of wearing dull colors, my goal is to implement brightly pigmented pieces from my head to my toes this summer. One of the emerging trends this season are colorful pants and I'm excited to experiment with a variety of denim washes and trousers designed with a range of hues. Paired with a vintage chain belt along with a printed halterneck bodysuit, this is a casually modern take on a 70's disco look.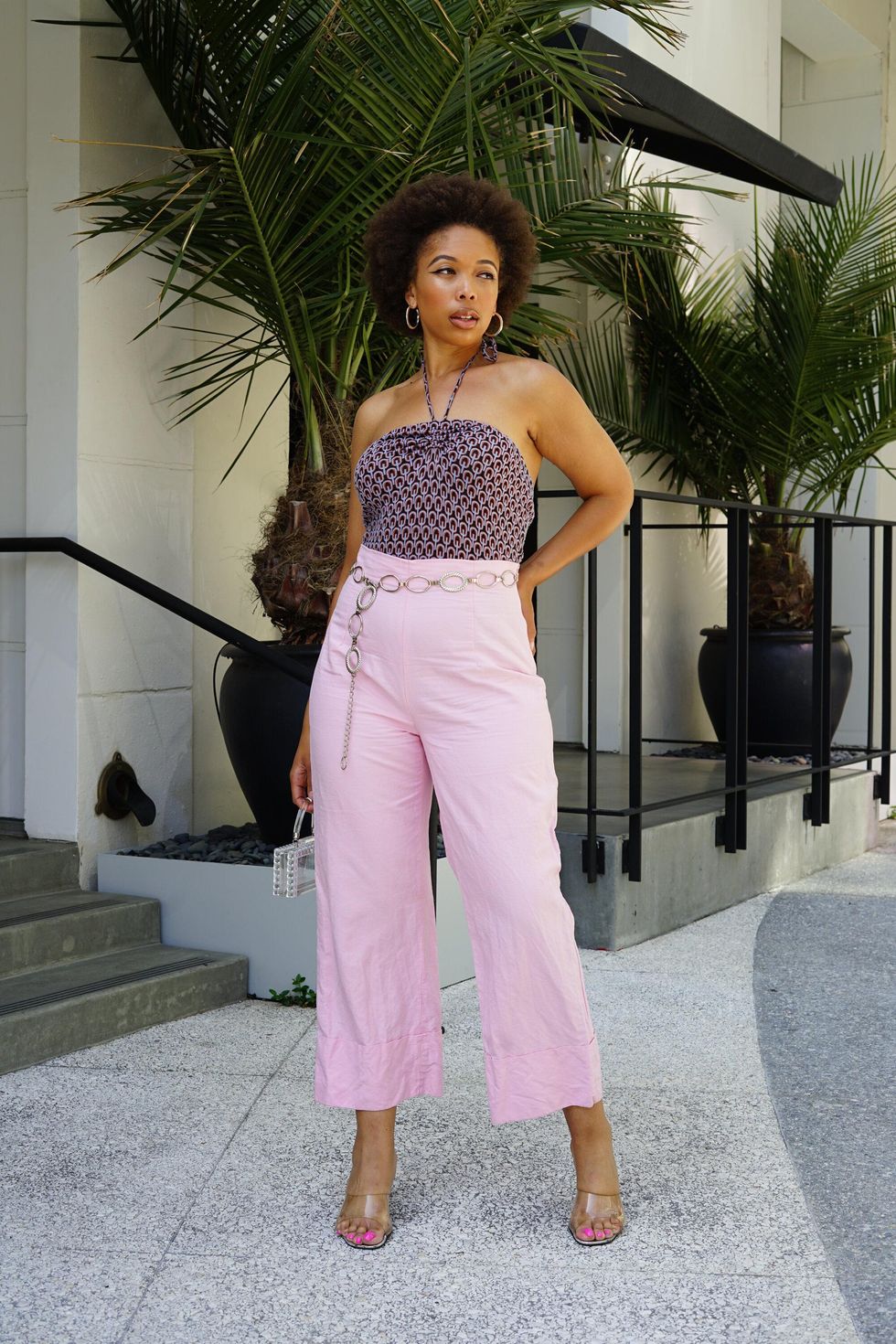 Shahirah Ahmed/xoNecole
To get your fashion fix and to stay up to date with the latest trends, check out the xoNecole Style section here.
Featured image by Shahirah Ahmed/xoNecole