---
Allow me to introduce you to the jeans you'll be wearing the rest of 2020: the flare jeans. The 70s inspired trend is one that you'll need to jump on because you don't want to be left behind. The allure of flare jeans made its way to the runways this past season from designers like Celine to Michael Kors. That means the time to jump on the wave is now.
As a youngin, I would flip through my mom's high school photos just to spark creativity. One of my all-time favorite lewks from muva included a pair of badass flare jeans. Distressed, vintage or high-waisted, the fashion proportions are on your side when it comes to finding your perfect pair.
To show the versatility of one pair of flare jeans, I have styled four different looks. One of my favorite features of these Citrus Husk Boutique's 1988 Uber-Flare Denims is the frayed hem; it gives them edge. Ahead, find some serious style inspo!
Tee + Flare Jeans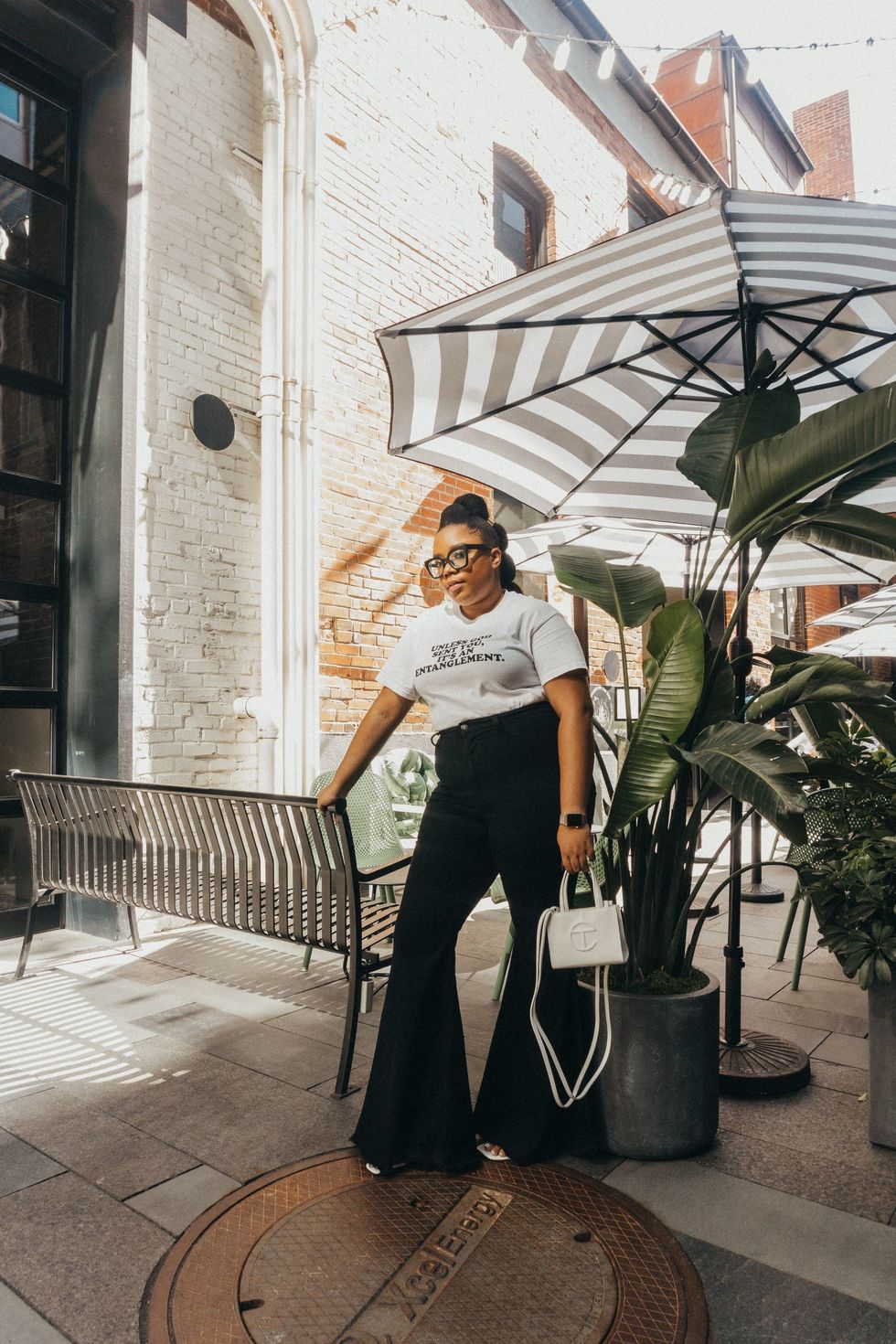 Photography by Curated by Charlie Photography
On my Janelle Monae tip, I paired my flares with a classic slogan white tee and white accessories because what's more timeless than black and white. When in doubt, pair one of your treasured tees with these bottoms to keep it cute and cool.
Blazer + Flare Jeans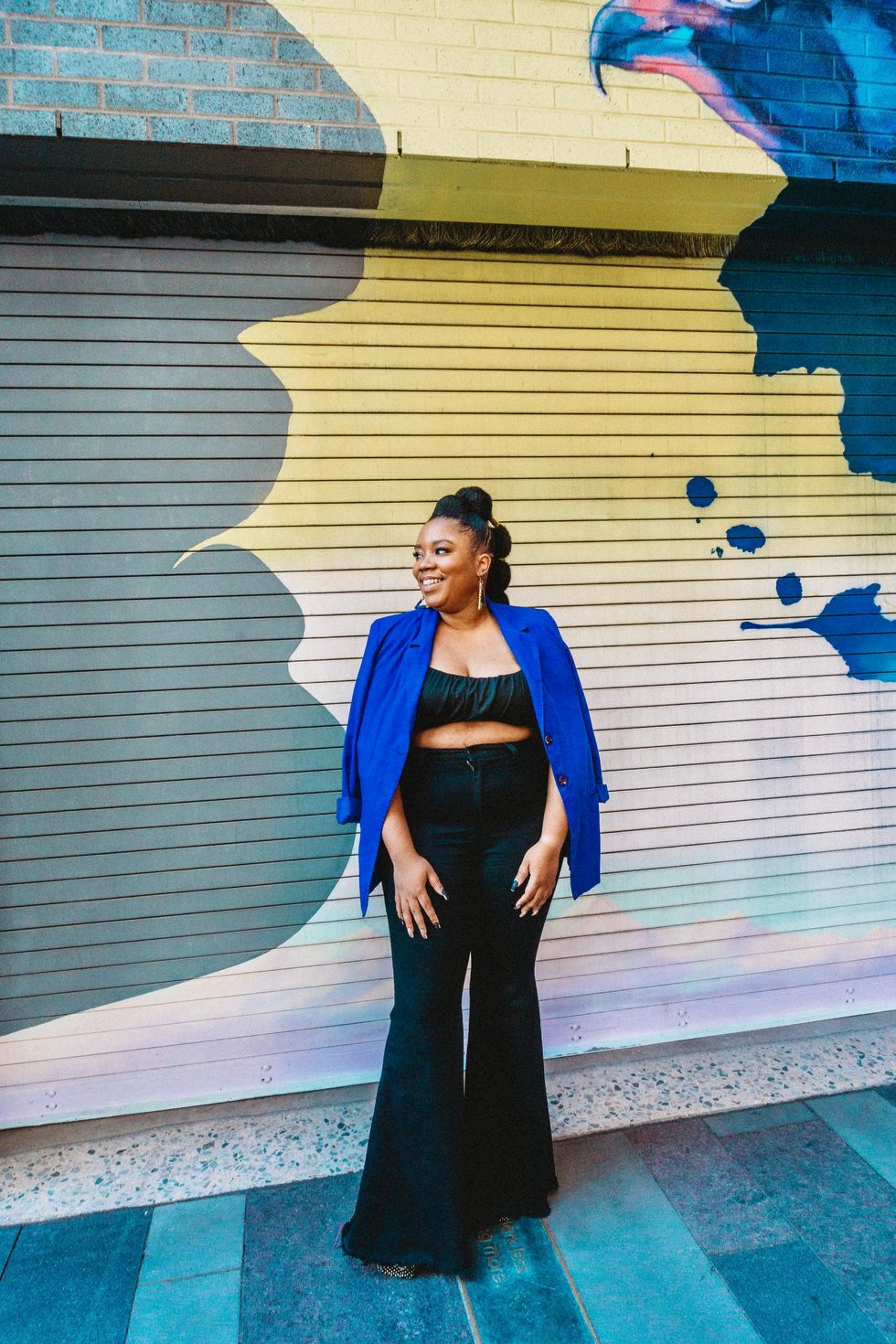 Photography by Curated by Charlie Photography
I grabbed my go-to blazer to throw over my shoulders for a retro vibe. This blazer was one of my greatest thrifting finds with its padded shoulders and striking color. Whether you consider yourself stylish or not, you need to own at least one blazer. Lucky for us, you can purchase them at all price points.
You might not be heading back to the office every day just yet but you could easily replace this Mix Boutique crop top for a chic blouse and save the crop top for your socially-distanced date.
Statement Top + Flare Jeans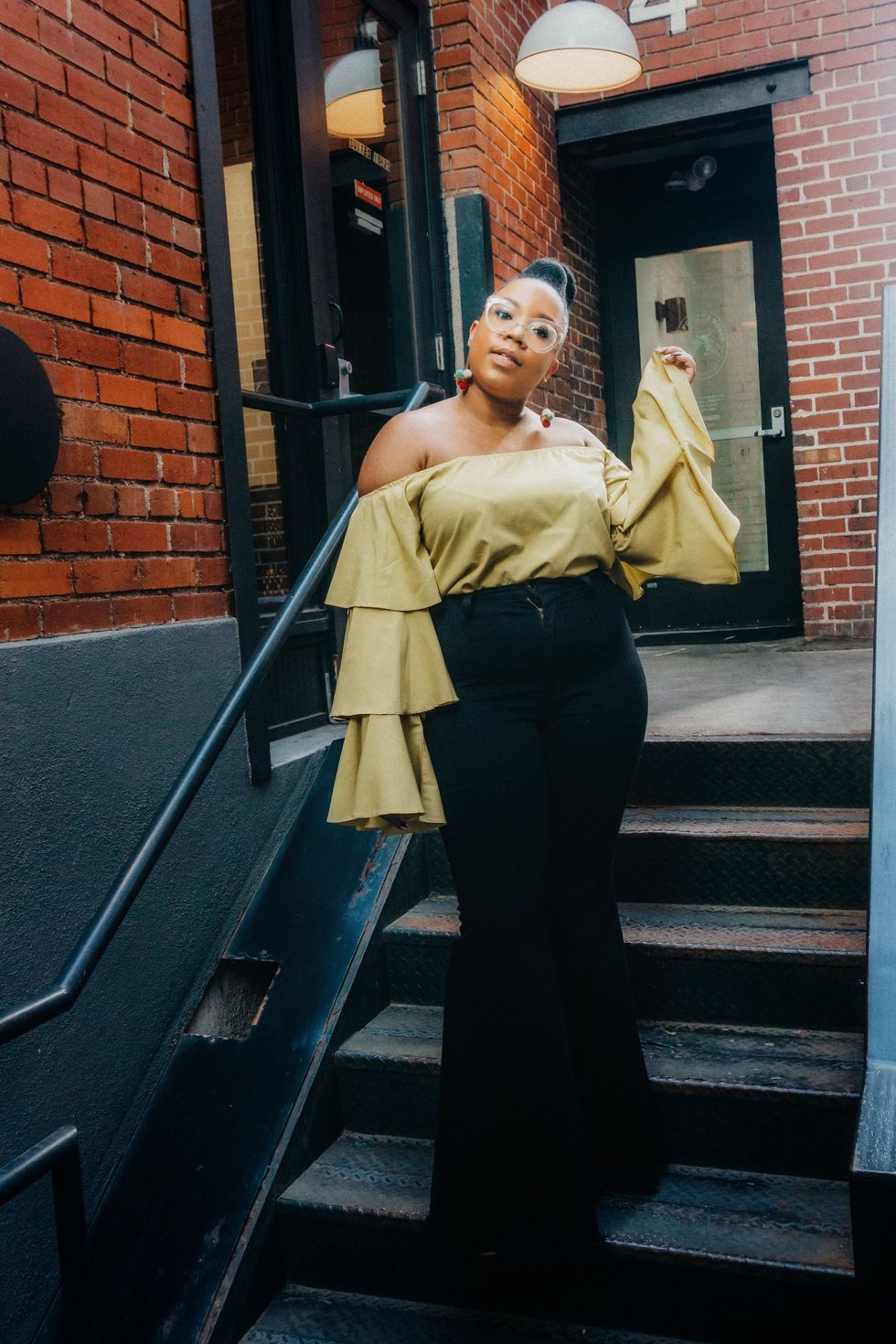 Photography by Curated by Charlie Photography
Playing with shapes, I coupled this off-the-shoulder, bell sleeved top with the 1988 Uber-Flare Denim. I love how the similar silhouettes create a harmonious getup. This marrying of figures is ultimately strategic; it is gracious to all body types and emphasizes my curves effortlessly.
Kimono + Flare Jeans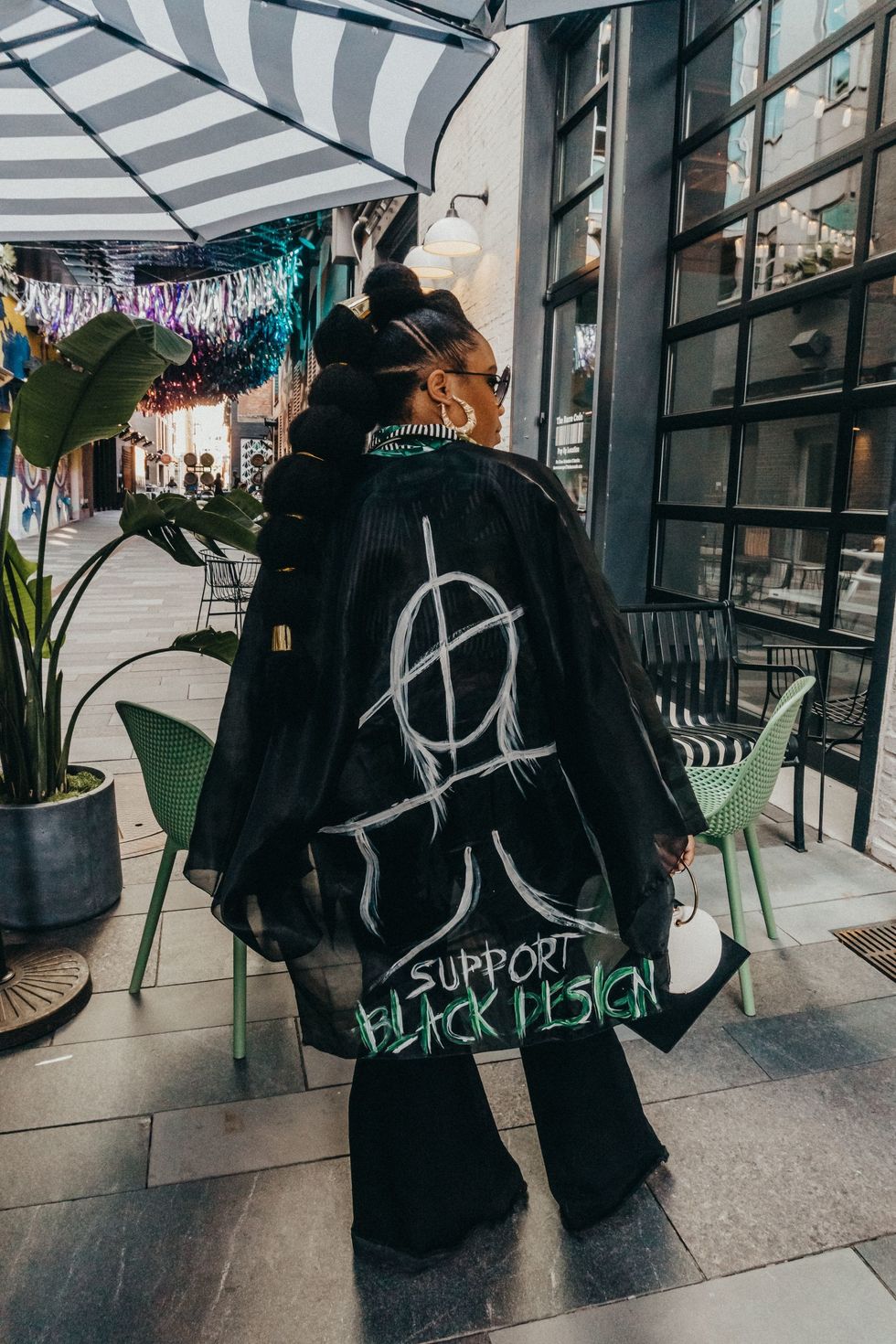 Photography by Curated by Charlie Photography
Kimonos and flare jeans are one of fall's favorite combos so as you prepare for the next season, make sure you have a couple in your arsenal.
1) This kimono is my favorite because it's custom.
2) It's also my favorite because a dope ass black, female designer, CR LEE, made it for me.
With the fall usually being the prime time to get inspired by fashion weeks around the world, it's going to look different this year now that we are living in a pandemic. Don't fret though, we want to empower you to try an assortment of kimonos and even long-line cardigans with this spectacular bottom to spark some style ingenuity.
Join our xoTribe, an exclusive community dedicated to YOU and your stories and all things xoNecole. Be a part of a growing community of women from all over the world who come together to uplift, inspire, and inform each other on all things related to the glow up. We drop xoNecole events and special opportunities into our Tribe first.
Featured image by Charlie B Photography