---
It wouldn't be spring without vibrant colors and even bolder looks. The spring invites so much natural beauty during this time of year, and with it comes much-needed inspiration to wear the brightest and most electric tones while enjoying the ambiance of the vivid outdoors.
As the hottest hue of the season, hot pink is the color trend on the rise. The electric pink adds a bold touch to any of your spring looks. Bright and effervescent, this classic pop of pink not only livens up an outfit but is also a major mood. As dependable as blue jeans, this color will be on our wardrobe radar with no end in sight.
Check out the mini-lookbook below to see how I managed to incorporate a hot pink blazer for three different looks to enjoy this season!
The Wrap Skirt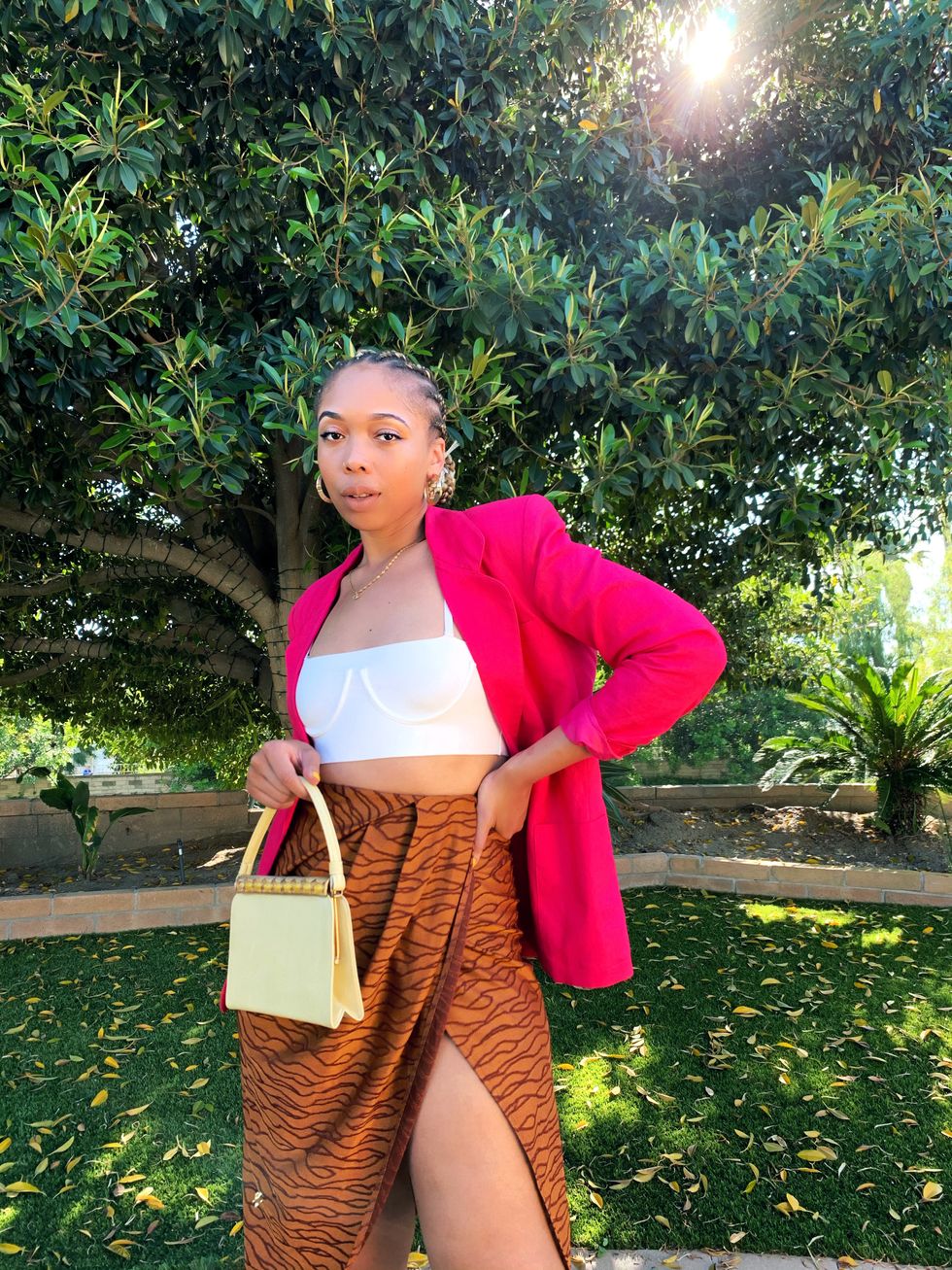 Shahirah Ahmed/xoNecole
The wrap skirt is one of my favorite styles. It is casual comfort meets effortless elegance. The combination of colors within this particular wrap skirt's pattern coordinates perfectly with the vibrant hot pink blazer. This outfit is a great idea for upcoming spring/summer evening occasions.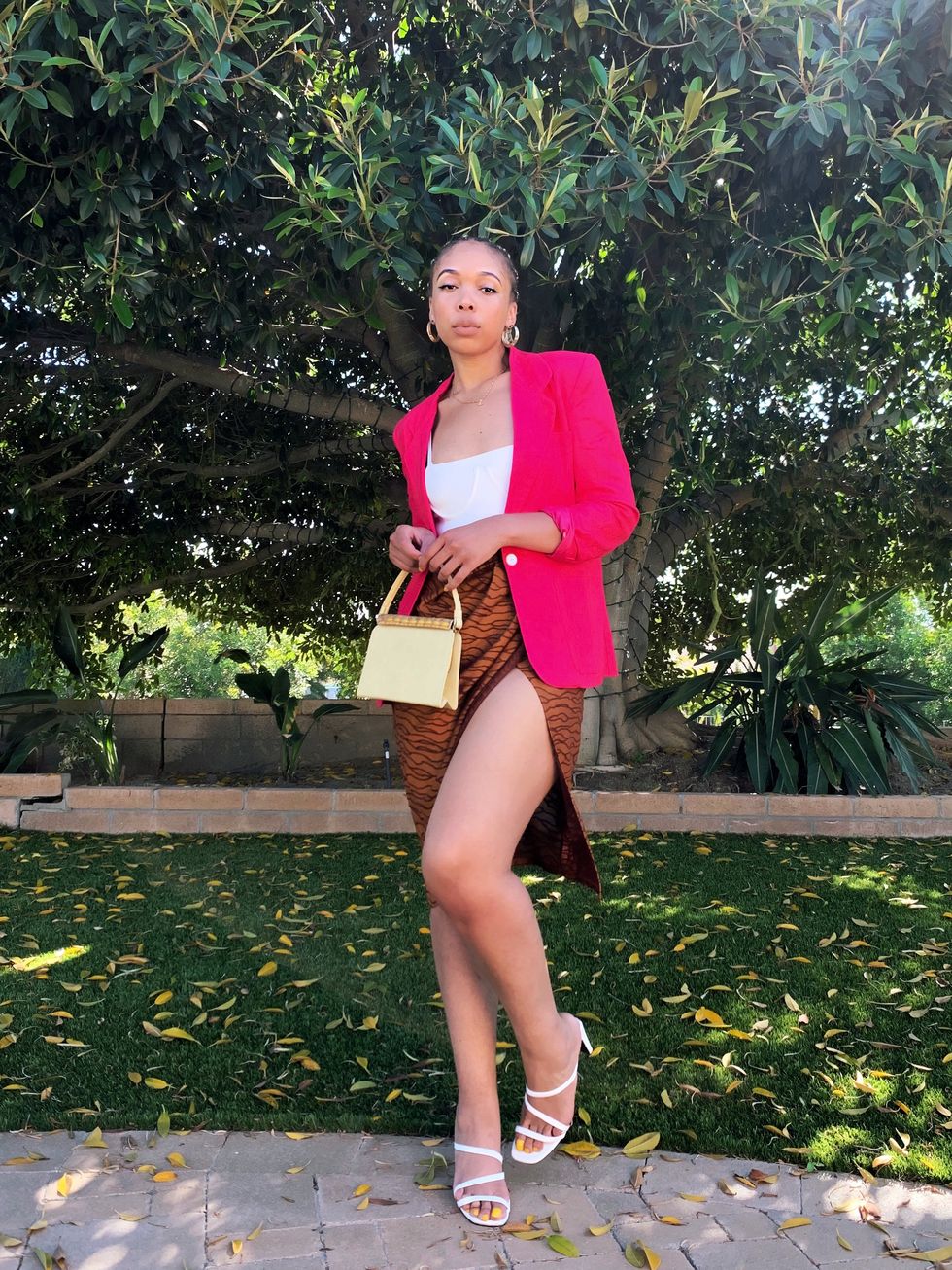 Shahirah Ahmed/xoNecole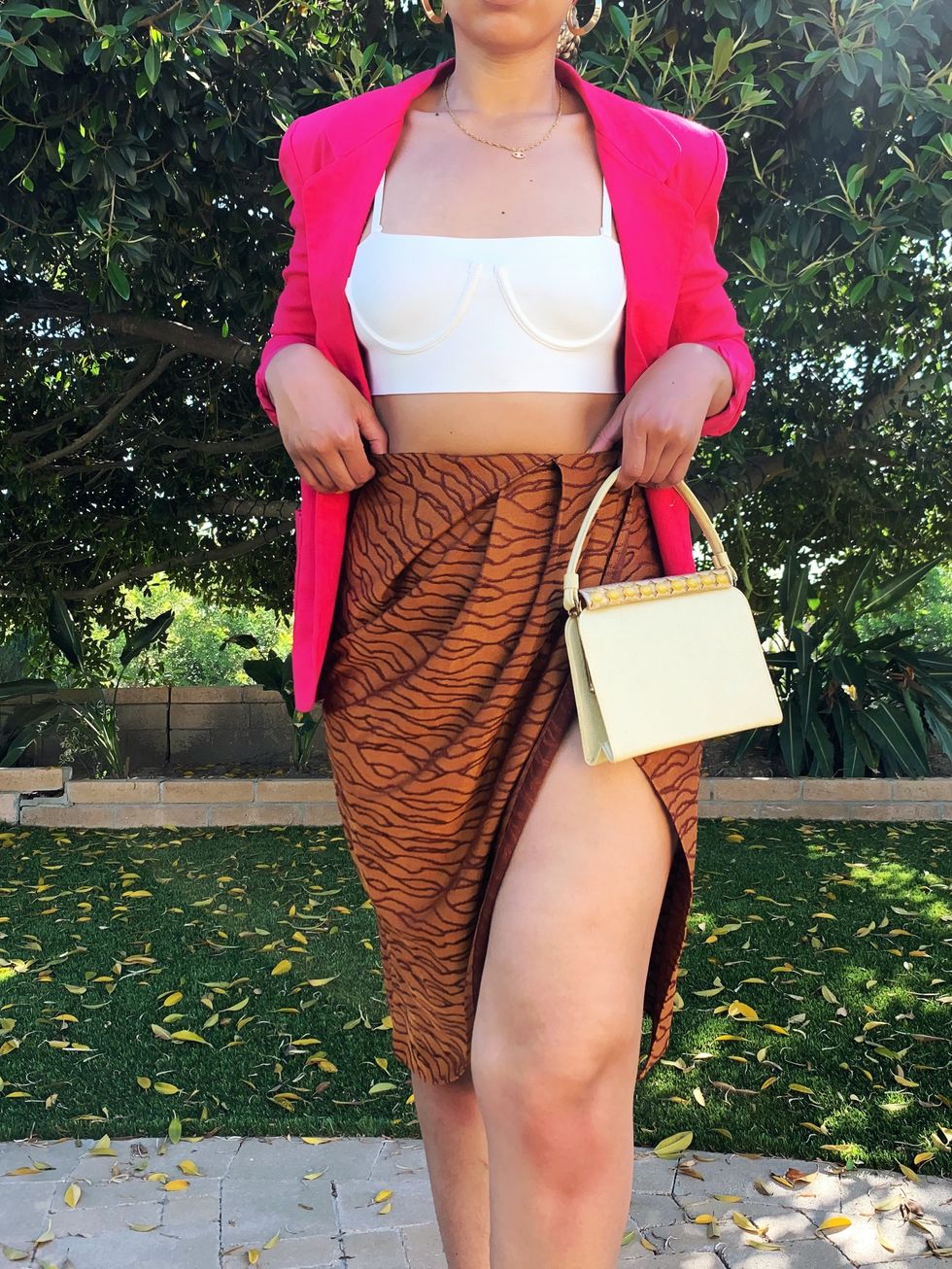 Shahirah Ahmed/xoNecole
Color Blocking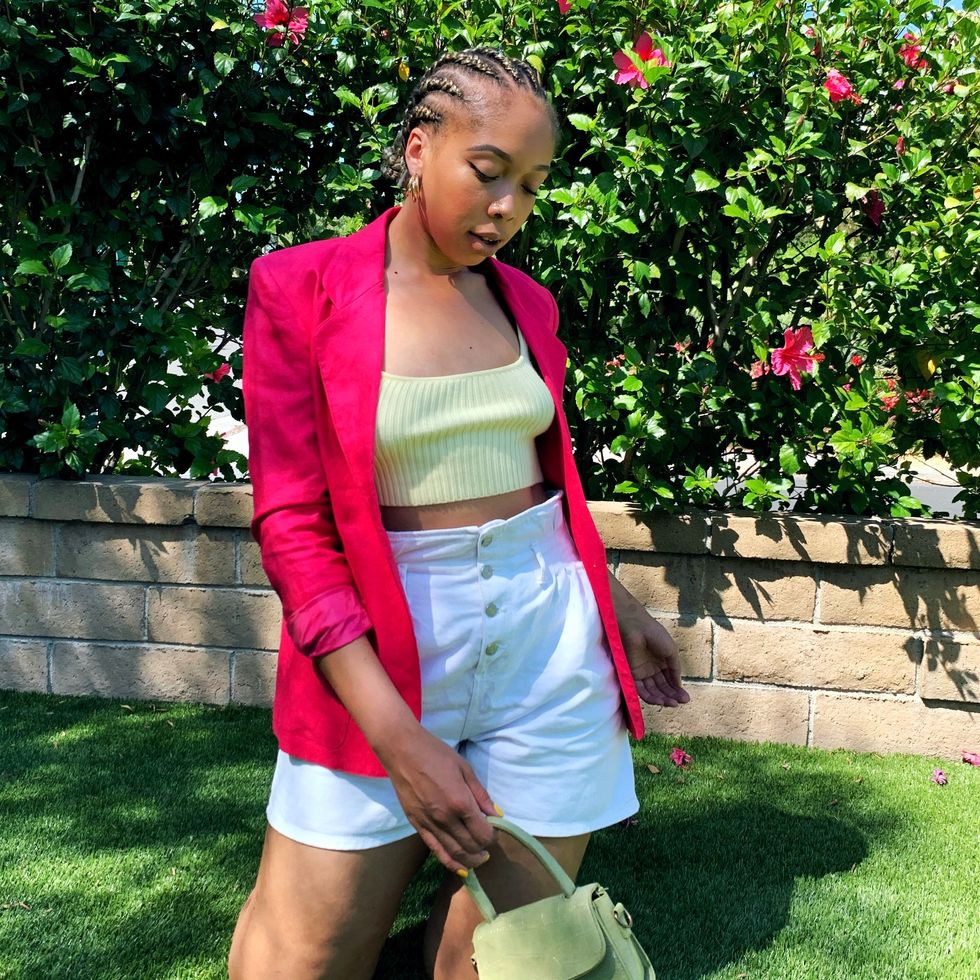 Shahirah Ahmed/xoNecole
Color blocking is the act of using colors on the color wheel that would otherwise be considered opposites and styling them in such a way that make them complementary. The end result is a fun way to mix and match multiple colors for spring. If this look is any indication, color blocking is on the rise. I combined vibrant colors with soft pastels, bringing a current twist to the on-again off-again fashion trend.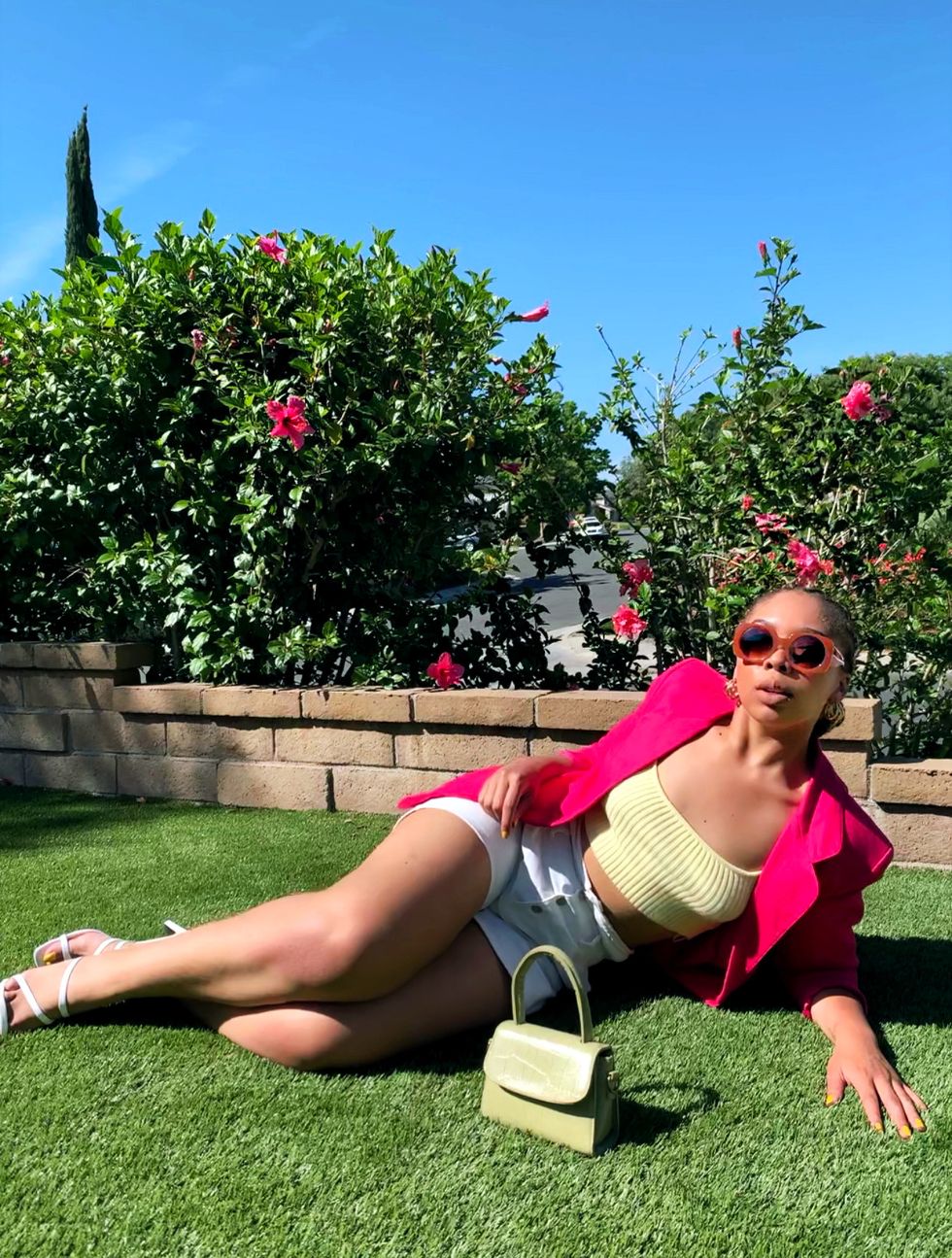 Shahirah Ahmed/xoNecole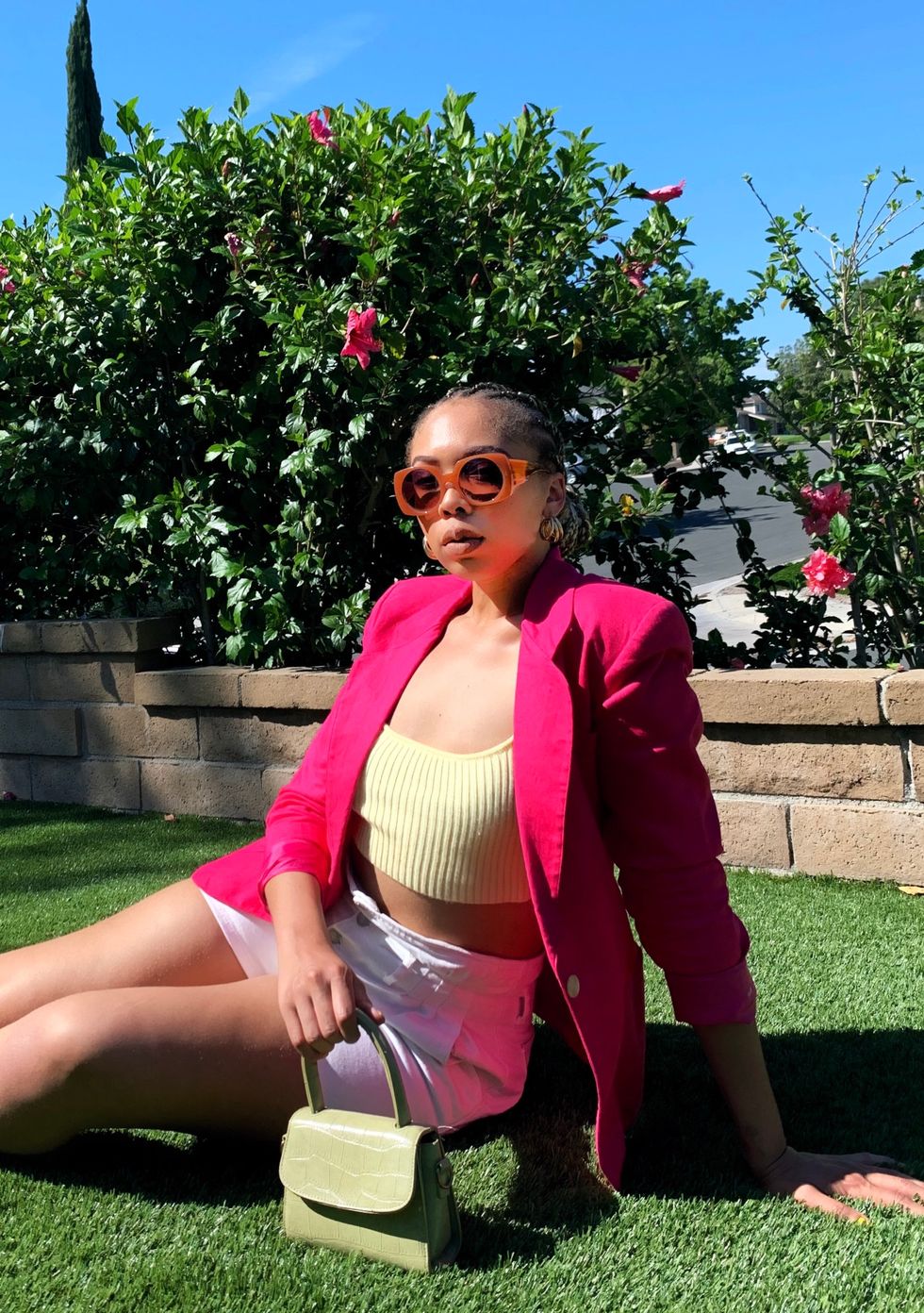 Shahirah Ahmed/xoNecole
Plaid Trousers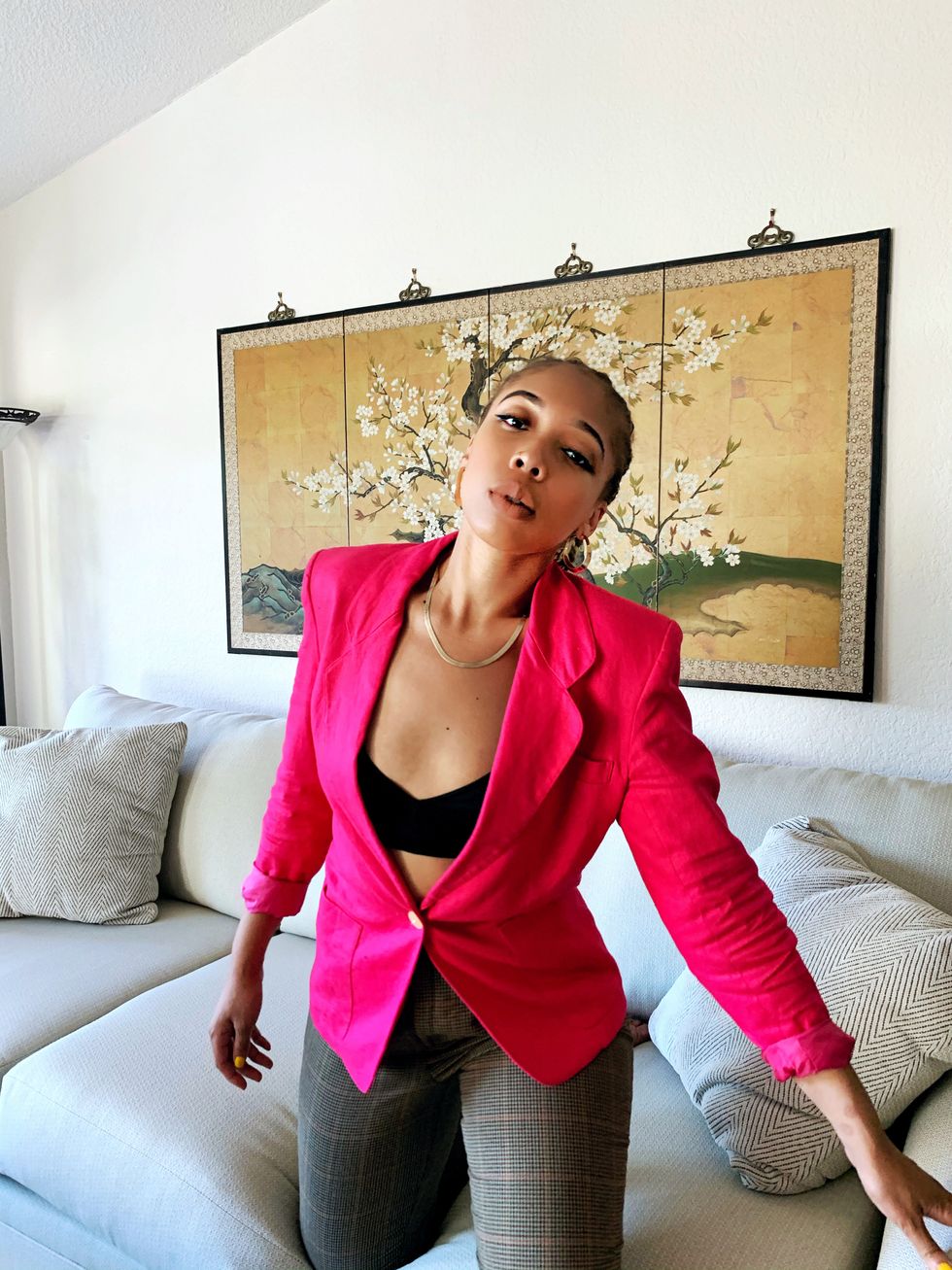 Shahirah Ahmed/xoNecole
For a more tailored look, pairing plaid trousers with this hot pink blazer is a fun play on a classic print and vibrant color. Talk about "Savage". This outfit is the perfect balance of polished with a dash of spice, thanks to the strategically placed glimpses of skin worked into the ensemble.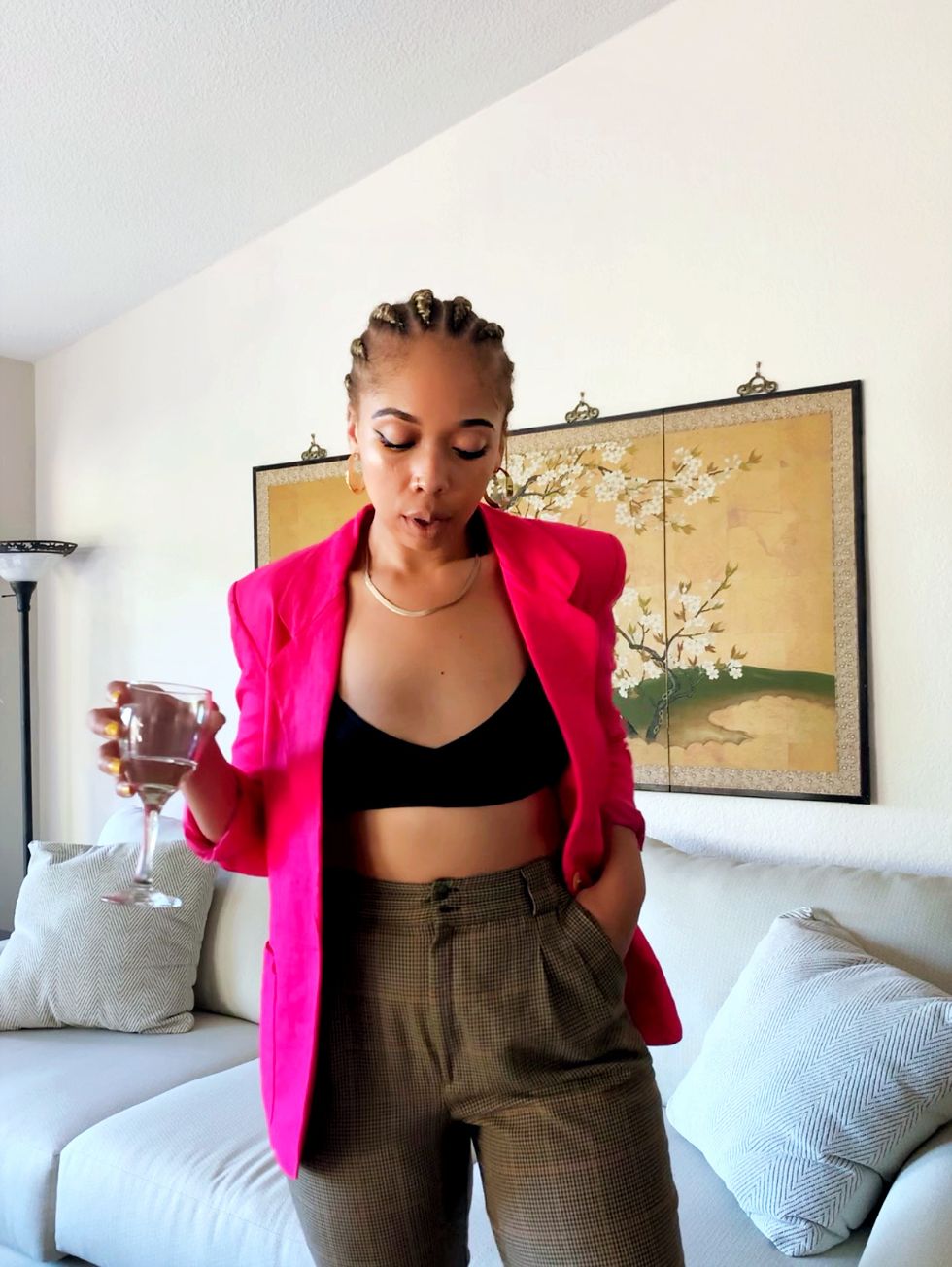 Shahirah Ahmed/xoNecole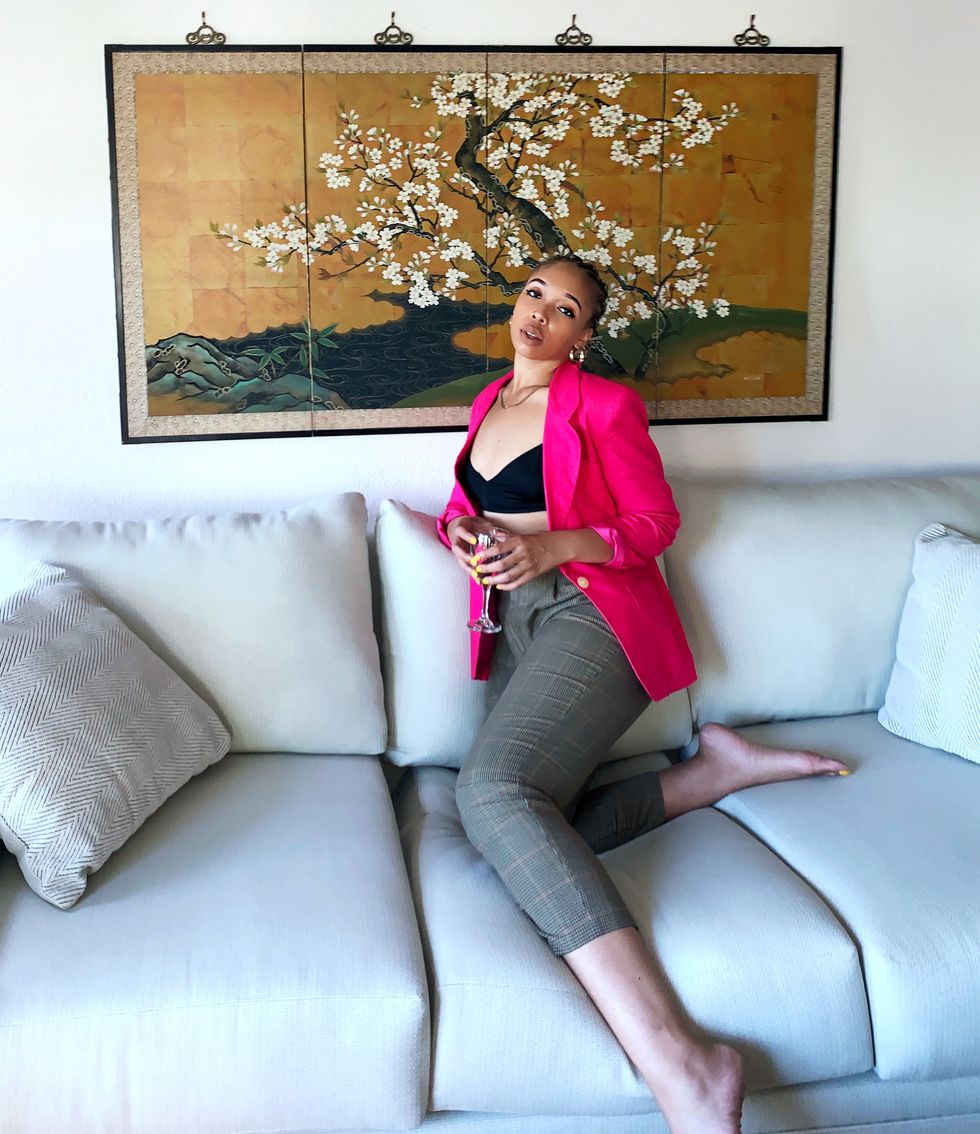 Shahirah Ahmed/xoNecole
Want more stories like this? Sign up for our newsletter here to receive our latest articles and news straight to your inbox.
Featured image by Shahirah Ahmed/xoNecole