---
Now that we are well into the summer solstice, it's time to really experiment with your wardrobe. Each summer, we dust off bold neons and traditional florals to revamp and elevate our style. While the fashion gods seemingly oversaturated the 2020 runways with summer trends, there's one way to effortlessly embrace summer: monochromatic, bold colors.
Before you exit off, hear me out. Incorporating color into your wardrobe is a tricky beast, but it doesn't have to be. By doing some research, exploring what colors you feel beautiful in, and finding silhouettes that flatter your shape; wearing color will feel as effortless as your trusted neutral. So, say goodbye to your cream sweats and loose tees! Here are 4 looks, full of color and from women of color, to aid in your summer slay.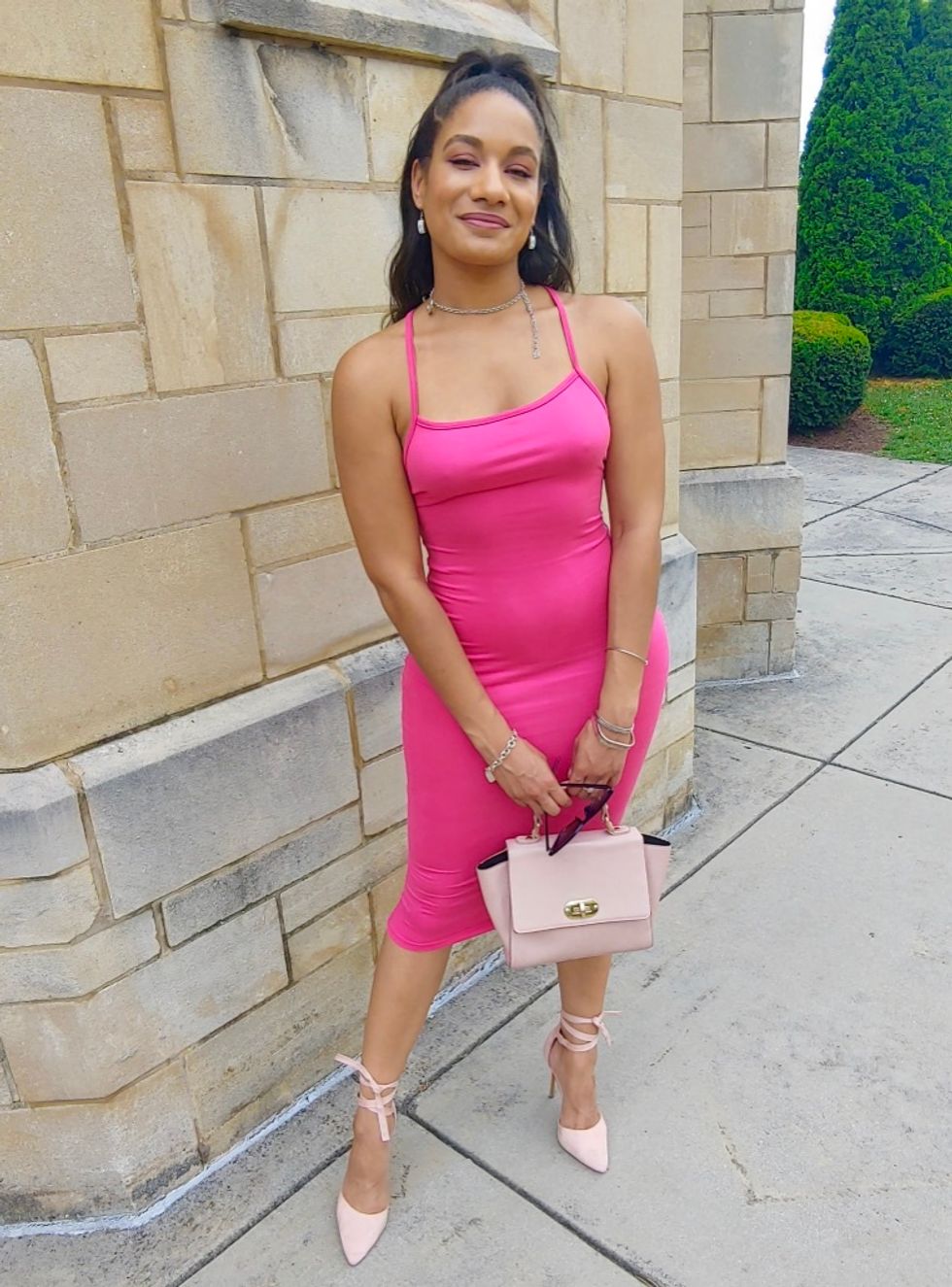 @twfoltz/xoNecole
Barbie Pink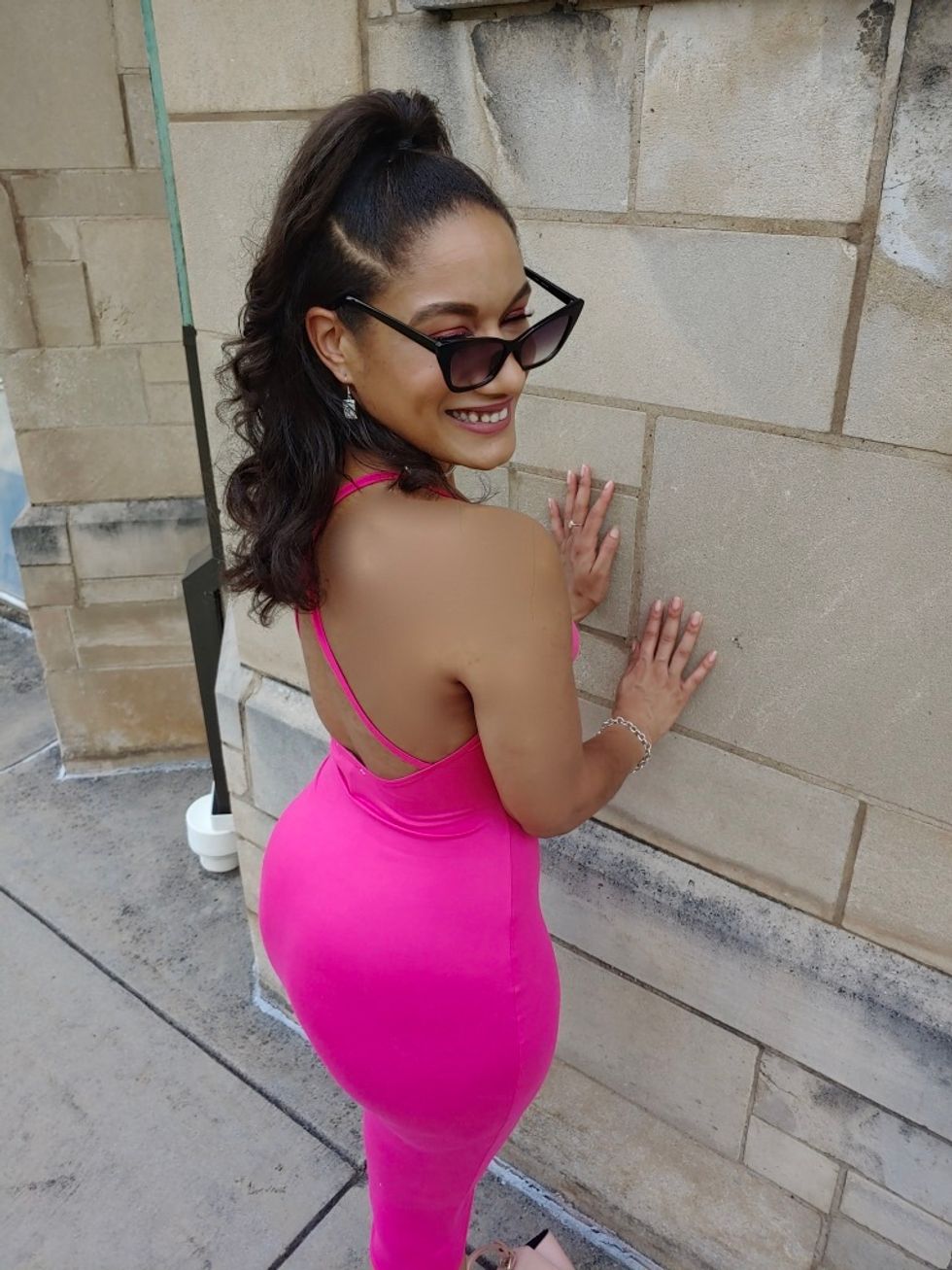 @twfoltz/xoNecole
C'mon, who doesn't absolutely love a Barbie moment in 2020? Even if pink hues aren't your style, there's no denying that the pink aesthetic is taking over the world - online and off. One way to exude femininity this season is a monochromatic pink look, with hints of silver or gold to break it up. The Kyle Midi is the perfect length and fabric for summer days that lead into summer nights. Along with this show-stopping dress, Eclectic Bella is a go-to for effortless street style and comfort. Each collection is curated with quality and price in mind.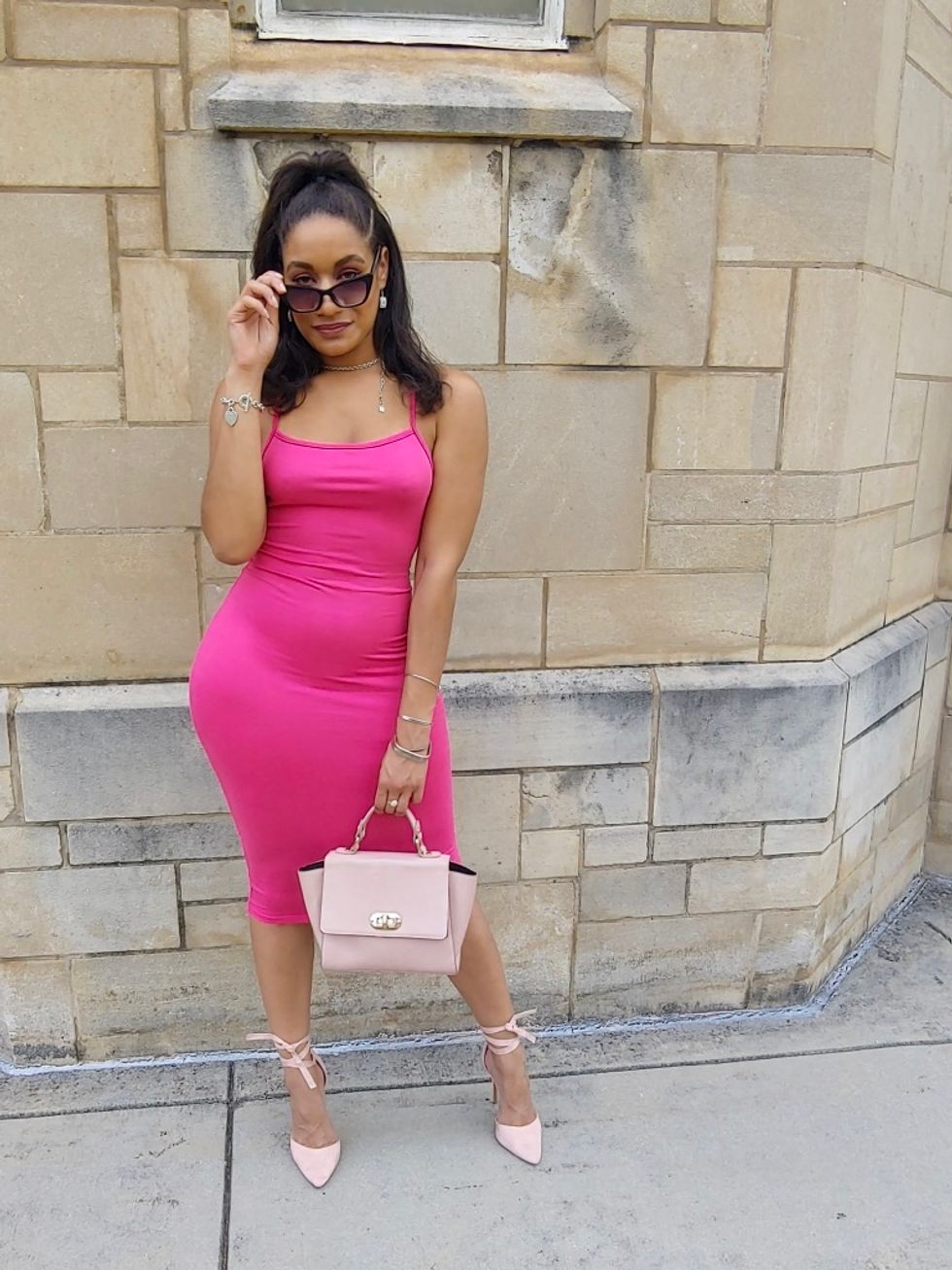 @twfoltz/xoNecole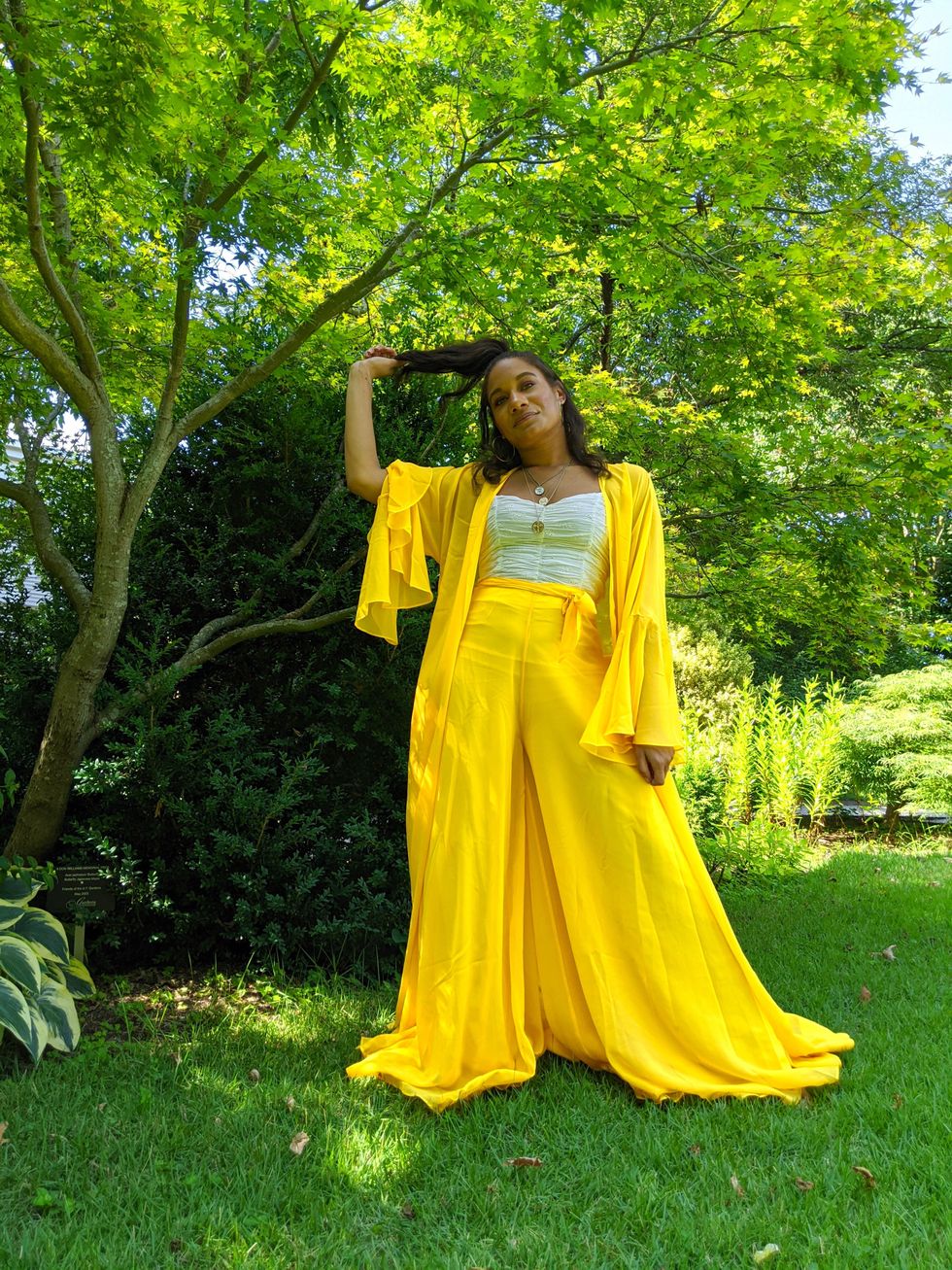 @twfoltz/xoNecole
Lemonade Yellow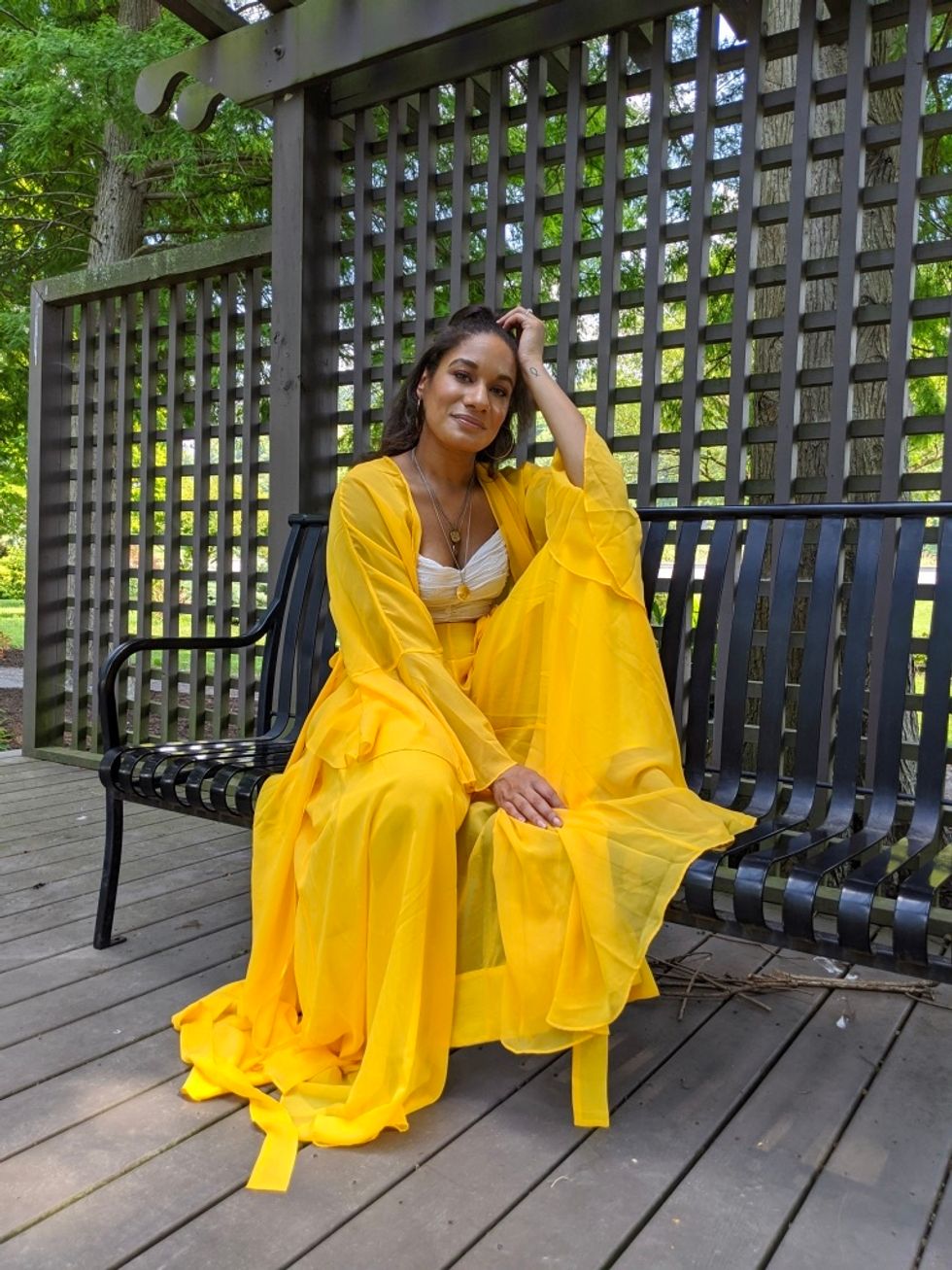 @twfoltz/xoNecole
If you've been dying to recreate a look similar to Beyonce's Lemonade, look no further. The Naya Robe and Ekon Pants from Andrea Iyamah scream 'summertime fine!'. The super long pants help to elongate your legs, with a waist tie to give you more control. Whether you have a smaller waist, fuller hips, or a longer torso; these pants accentuate any body shape. The chiffon robe with exaggerated sleeves elevates this luxurious look.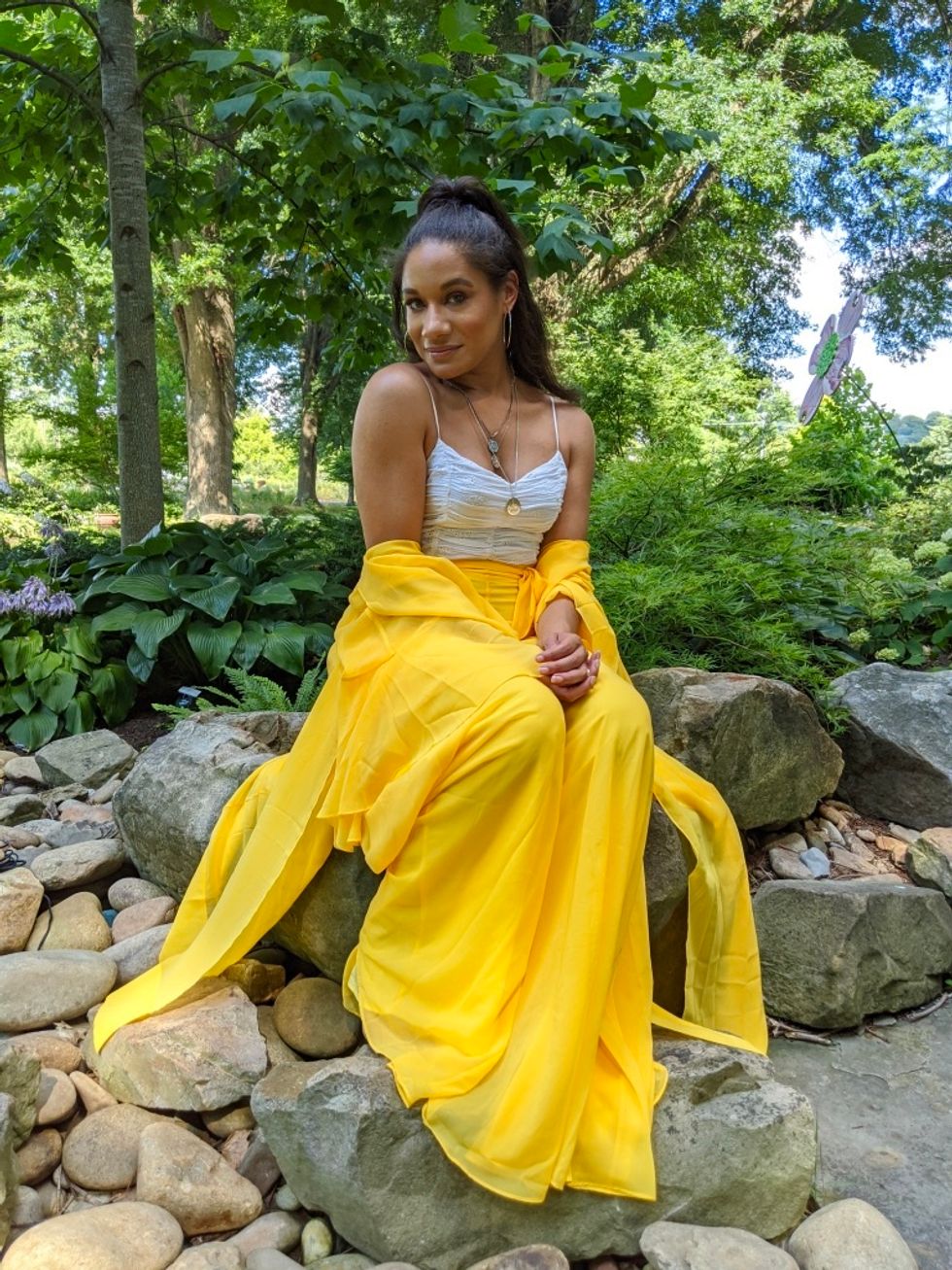 @twfoltz/xoNecole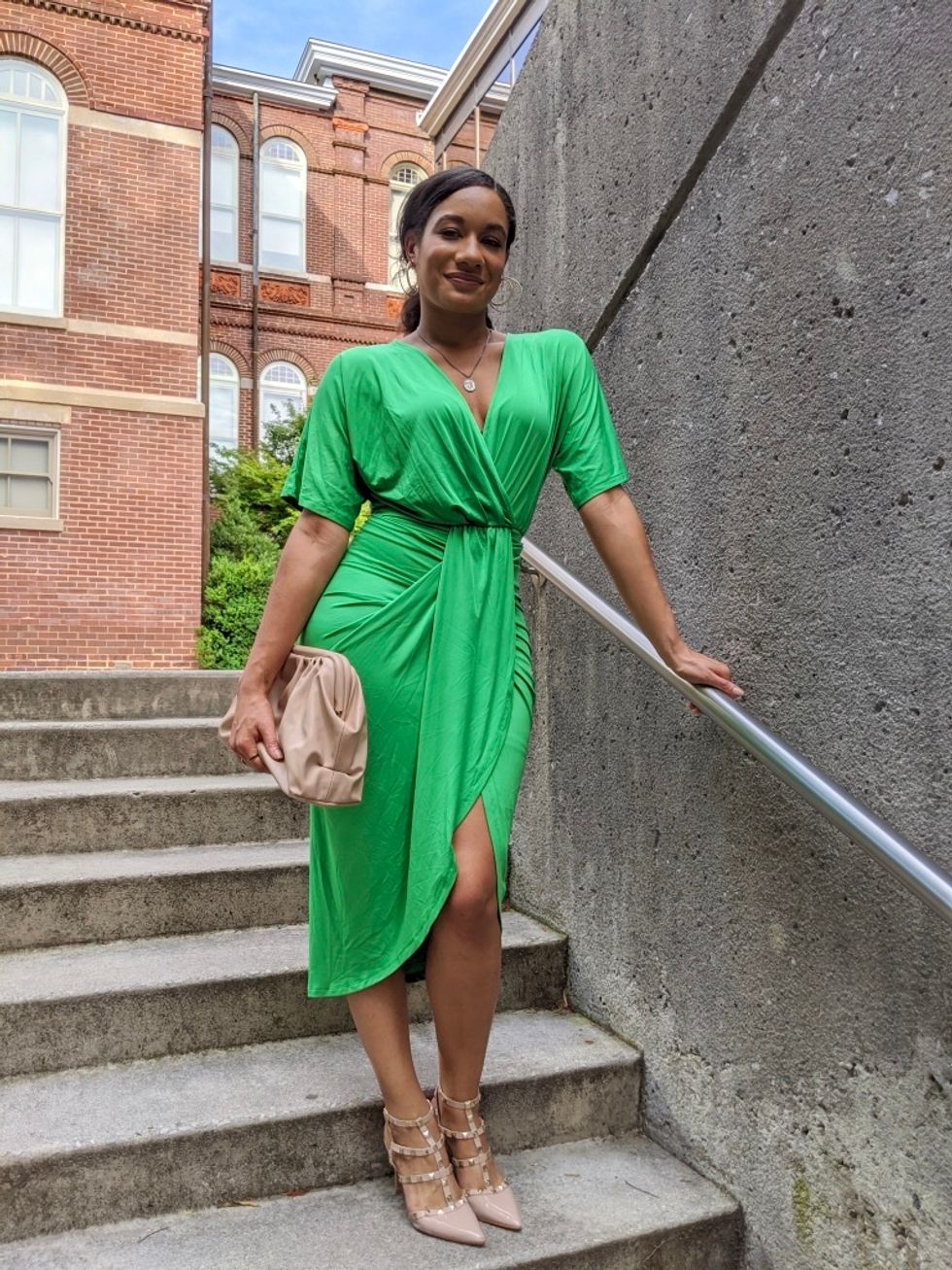 @twfoltz/xoNecole
Money Green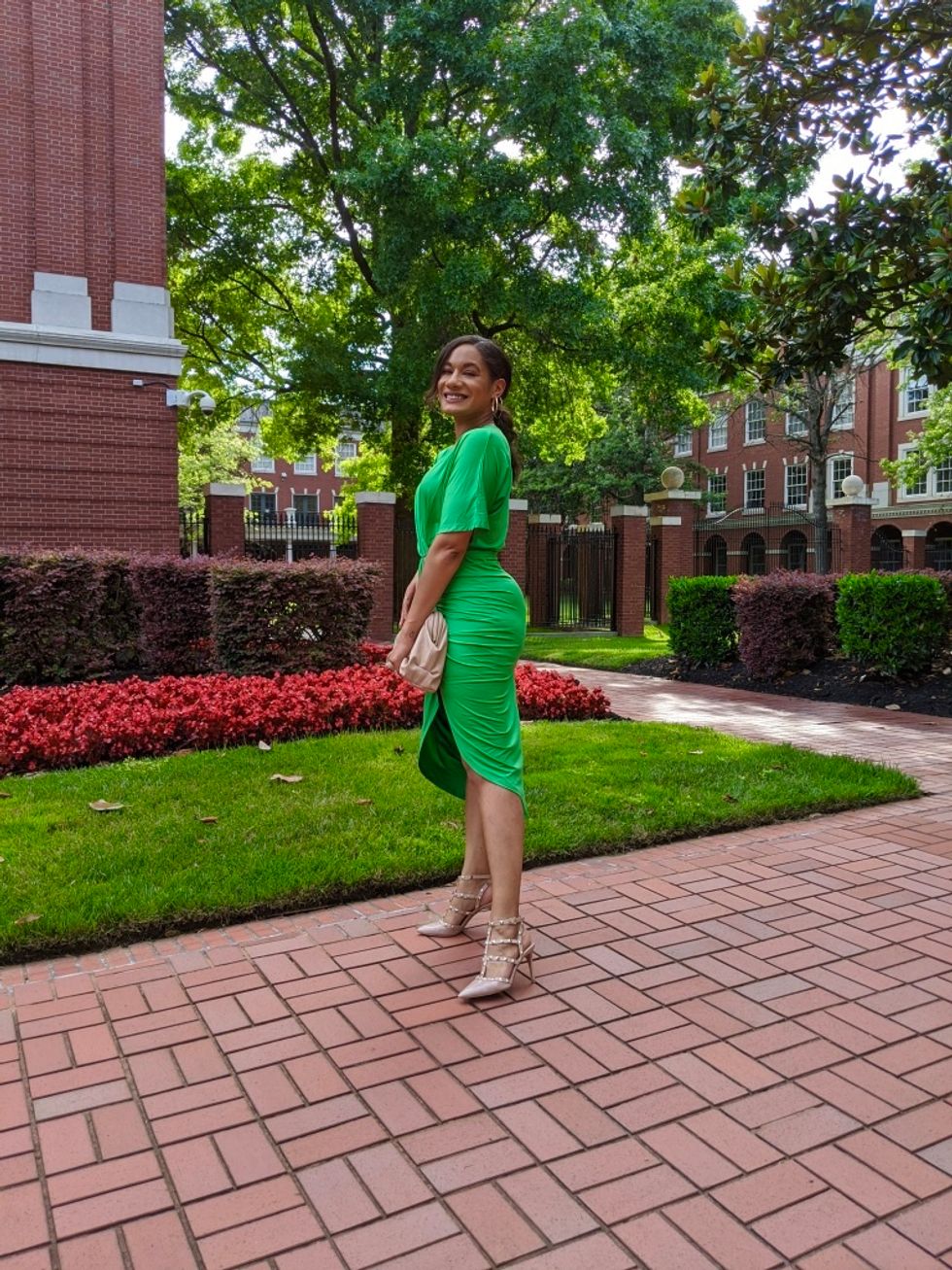 @twfoltz/xoNecole
While I gravitate towards any hue of green, this green is perfect for the summer season. Lively and energetic, this dress from Lilly's Kloset hugs every curve perfectly. The draped neckline is ideal for any size bust. The asymmetrical hemline and mid-section ruching help to create the most delicious silhouette. The lightweight fabric is ideal for summer, with a flirty slip underneath to facilitate the beautiful draping.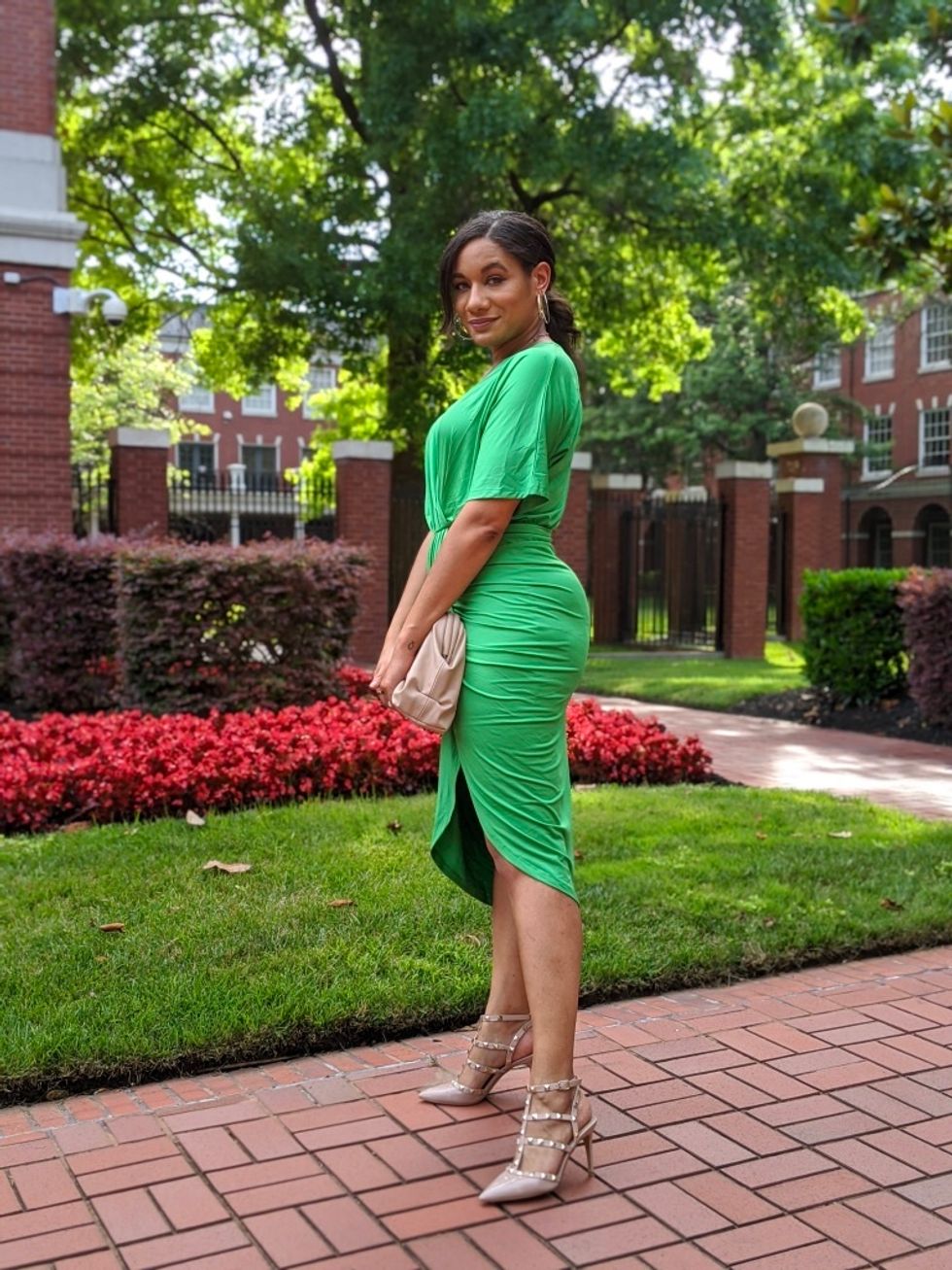 @twfoltz/xoNecole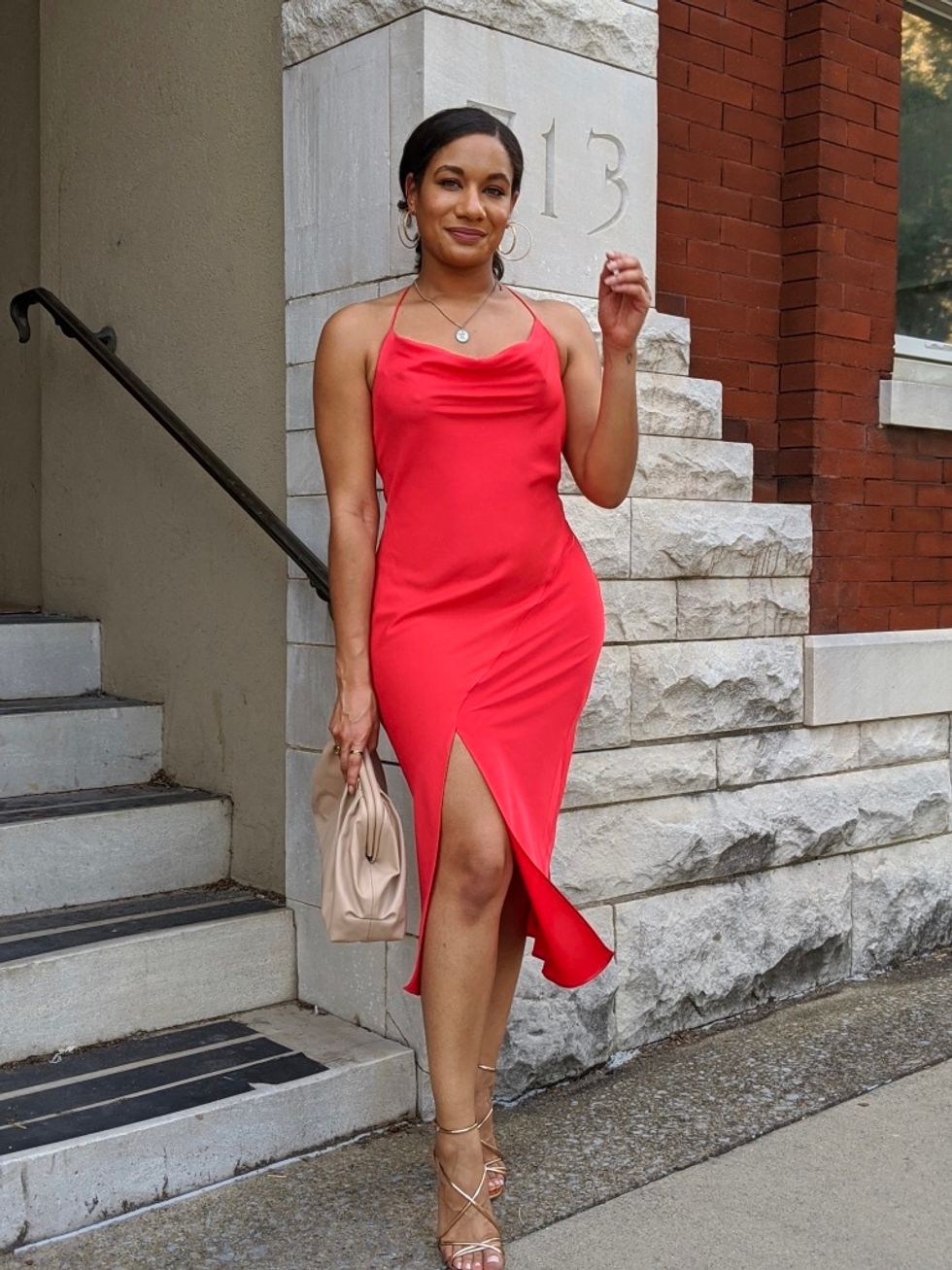 @twfoltz/xoNecole
Romantic Red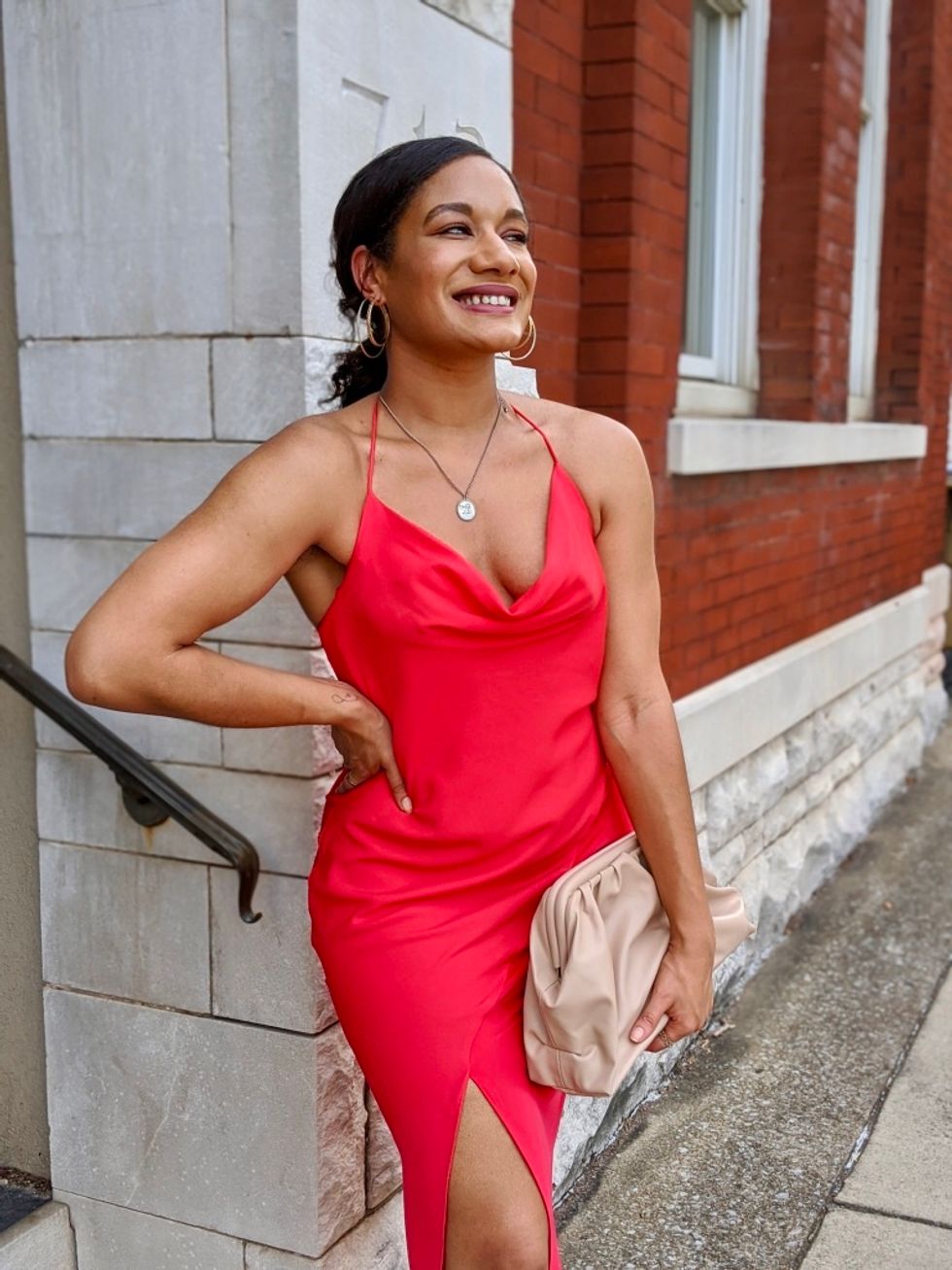 @twfoltz/xoNecole
Oh, hello hunty! Red is the color of romance and we all need something extra for summer nights. Getting date-night ready is easy with this adorable look from Cushnie. The plunging neckline and low back create a romantic and flirty vibe; the high slit exudes sexiness and a bit of mystery. Located in Targets across the country, Cushnie constantly has the cutest and most size-inclusive dresses.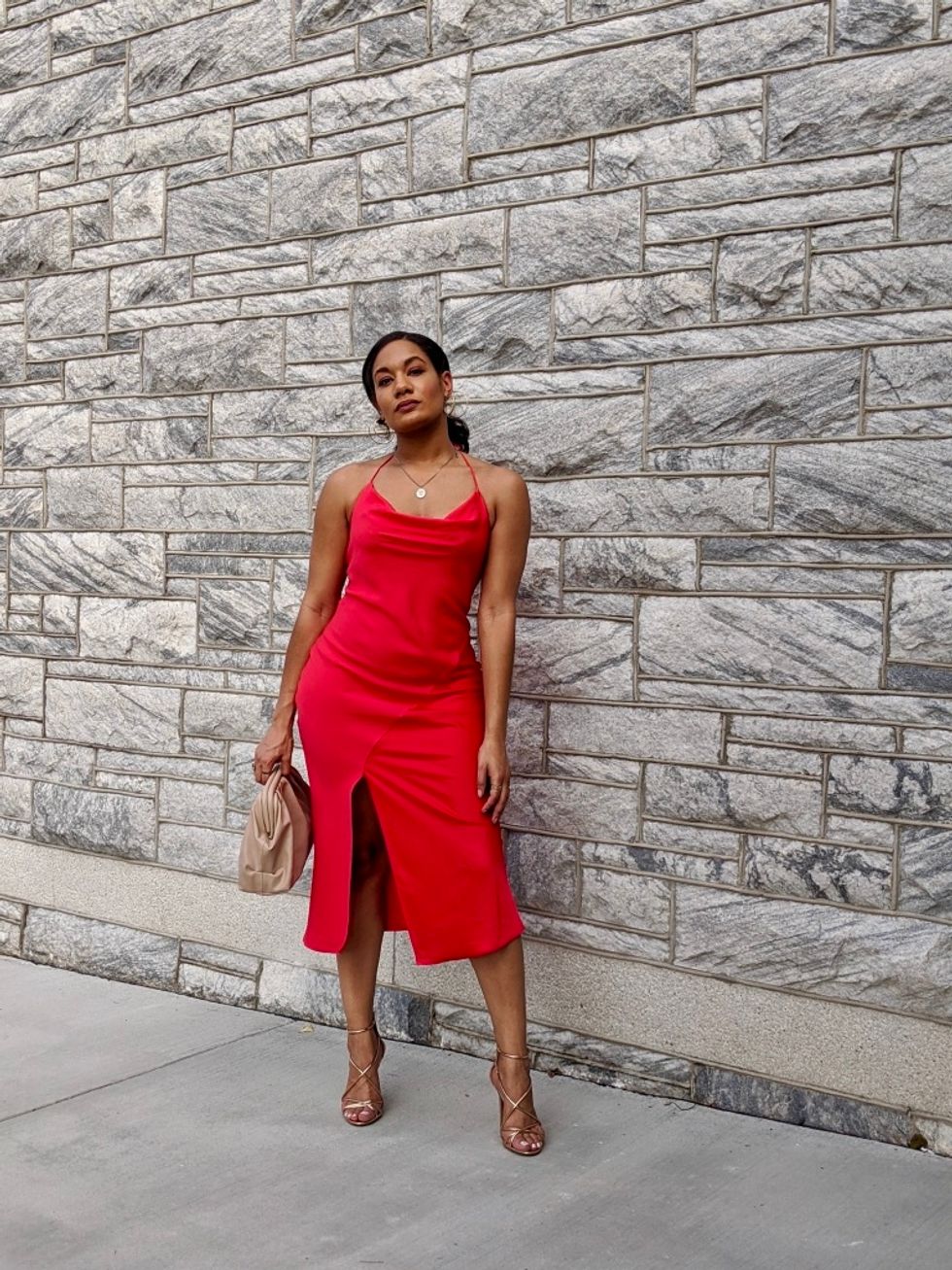 @twfoltz/xoNecole
Join our xoTribe, an exclusive community dedicated to YOU and your stories and all things xoNecole. Be a part of a growing community of women from all over the world who come together to uplift, inspire, and inform each other on all things related to the glow up. We drop xoNecole events and special opportunities into our Tribe first.
Featured image by @twfoltz/xoNecole