---
The midi skirt transcends time and can be worn for any occasion. It took me years and a lot of confidence to try this sort of skirt, much less advocate for them in public. Any editorial ad will lead you to believe that only size zeros can pull this trend off, but that's completely untrue. The curvier, the better in my opinion. The longer hem, combined with the cinched waist, creates a clean line that highlights curves and elongates the legs. This silhouette does more than exude professionalism; it creates the perfect illusion of any shape.
The leather midi is having a major moment, which sounds great in theory but in practice, can present complications. Leather can be a difficult thing to style and relies heavily on tailoring. It works well with softer fabrics like wool or nylon, adding a touch of femininity and an inviting aspect in contrast to the harsh texture. The dichotomy of the fabrics translates beautifully. You can also play with the fit; a loose midi creates a different feel than a fitted midi.
The versatility of the leather midi skirt makes it a key piece in a woman's wardrobe. As with most trends, the trick lies in the styling. Even though the options are endless, there are a few key tips to help master this trend.
Play with the color.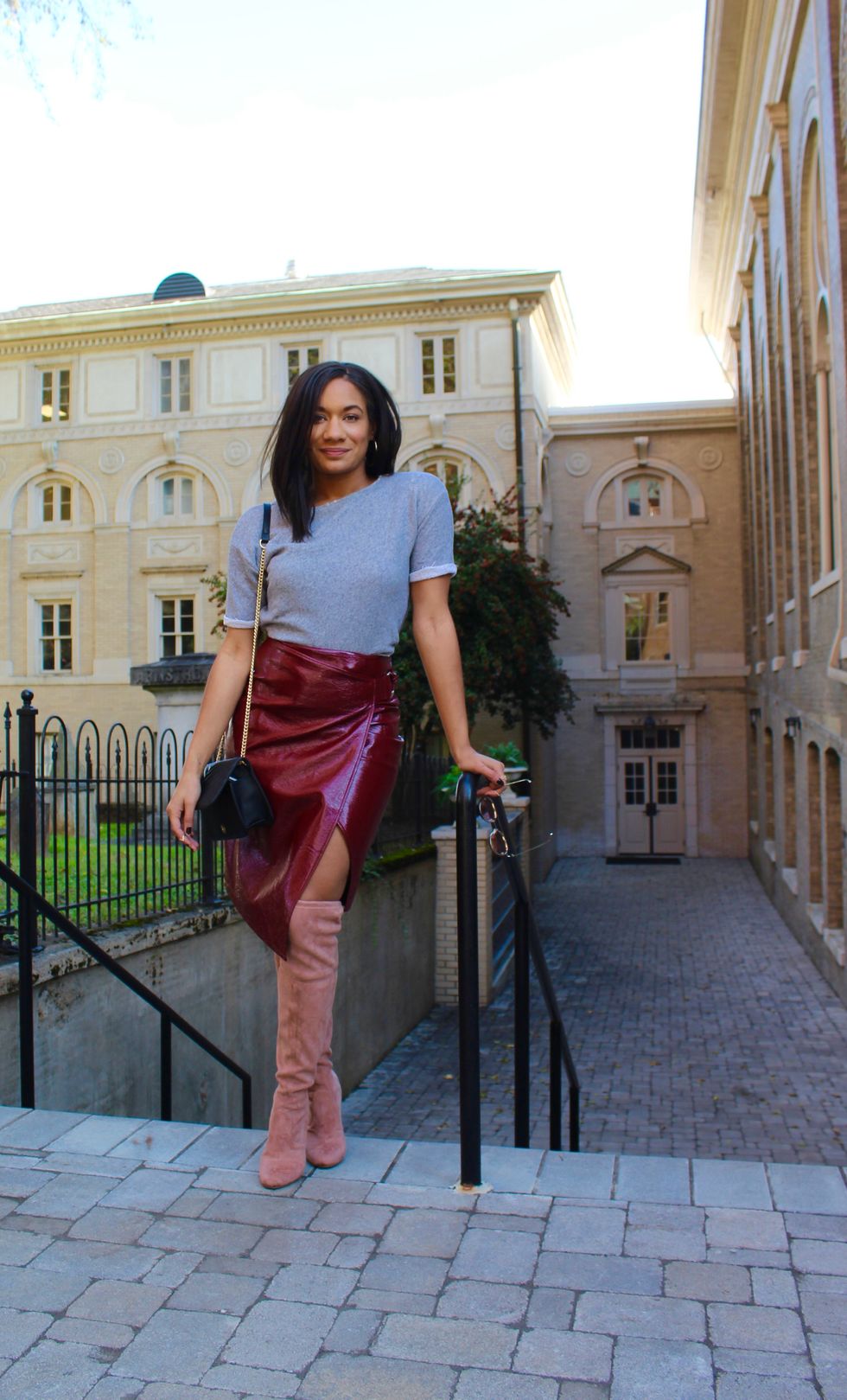 The best way to style any "loud" piece of clothing is by pairing it with neutrals. This will help to tone down the look and add everyday ease to it. You can also pair it with muted complementary colors. Complementary colors are located on the opposite side of the color wheel, therefore they provide high contrast towards any outfit. Using muted hues will keep the outfit from being too "loud" (unless you like it like that, then yasss honey!).
If you want to step it up, make it monochromatic. Shades, tones, and tints of one color can provide a subtle combination and create a harmonious, stylish look.
Add a chunky sweater or cardigan.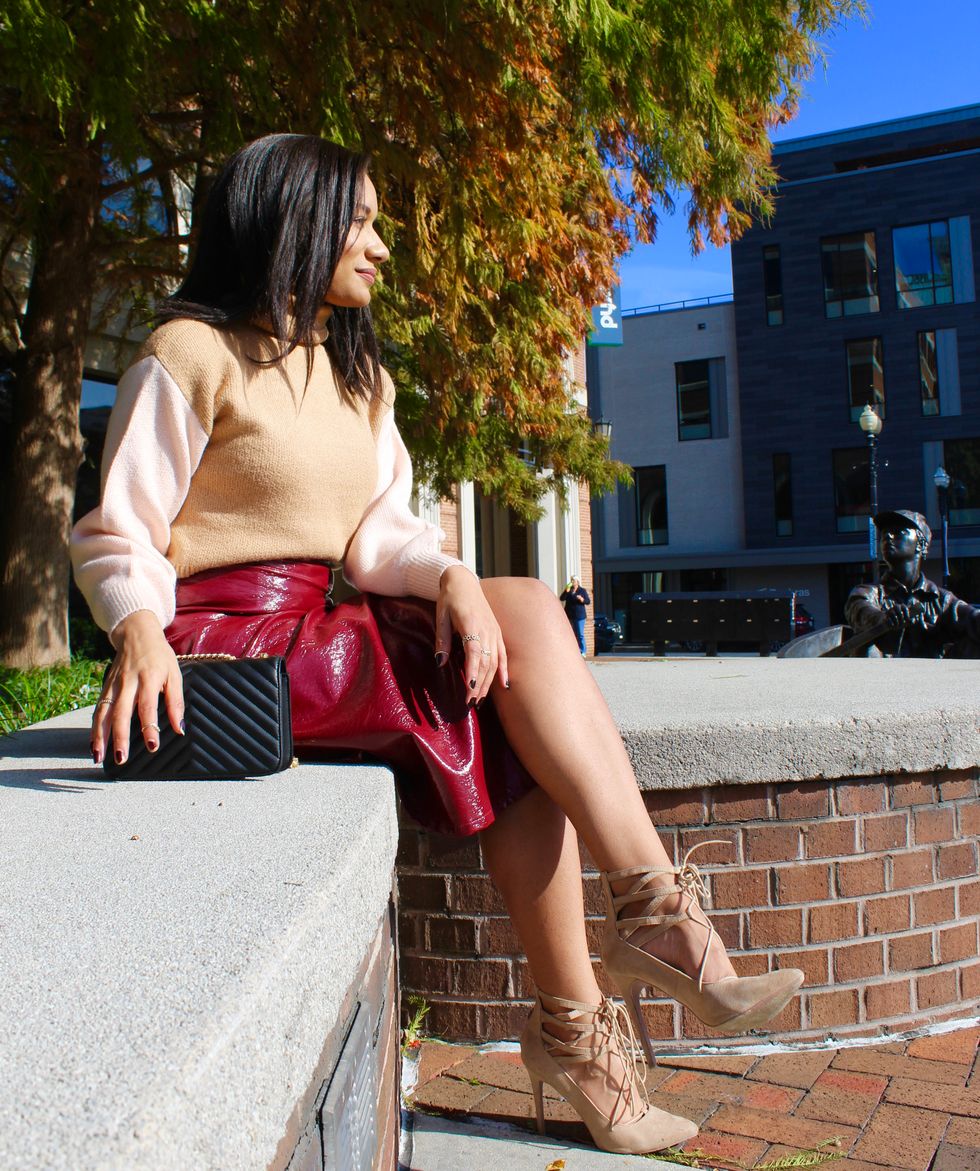 A tried and true way is to pair this skirt with your favorite chunky top. With a fitted skirt, pair with a tucked-in bell-sleeved sweater. This helps to create volume at the top to match the volume of your hips and contrast the cinched waist. A look like this can take you from business meetings to drinks with the girls, instantly.
If you prefer a looser fit, then pair with a cropped (or higher hemmed) top to create a bit of depth. Since the skirt gradually widens towards the hem, adding a shorter or more-fitted top will help elongate the torso. This is a relaxed and comfy look, great for a day with the girls or brunch with the in-laws.
Dress it down.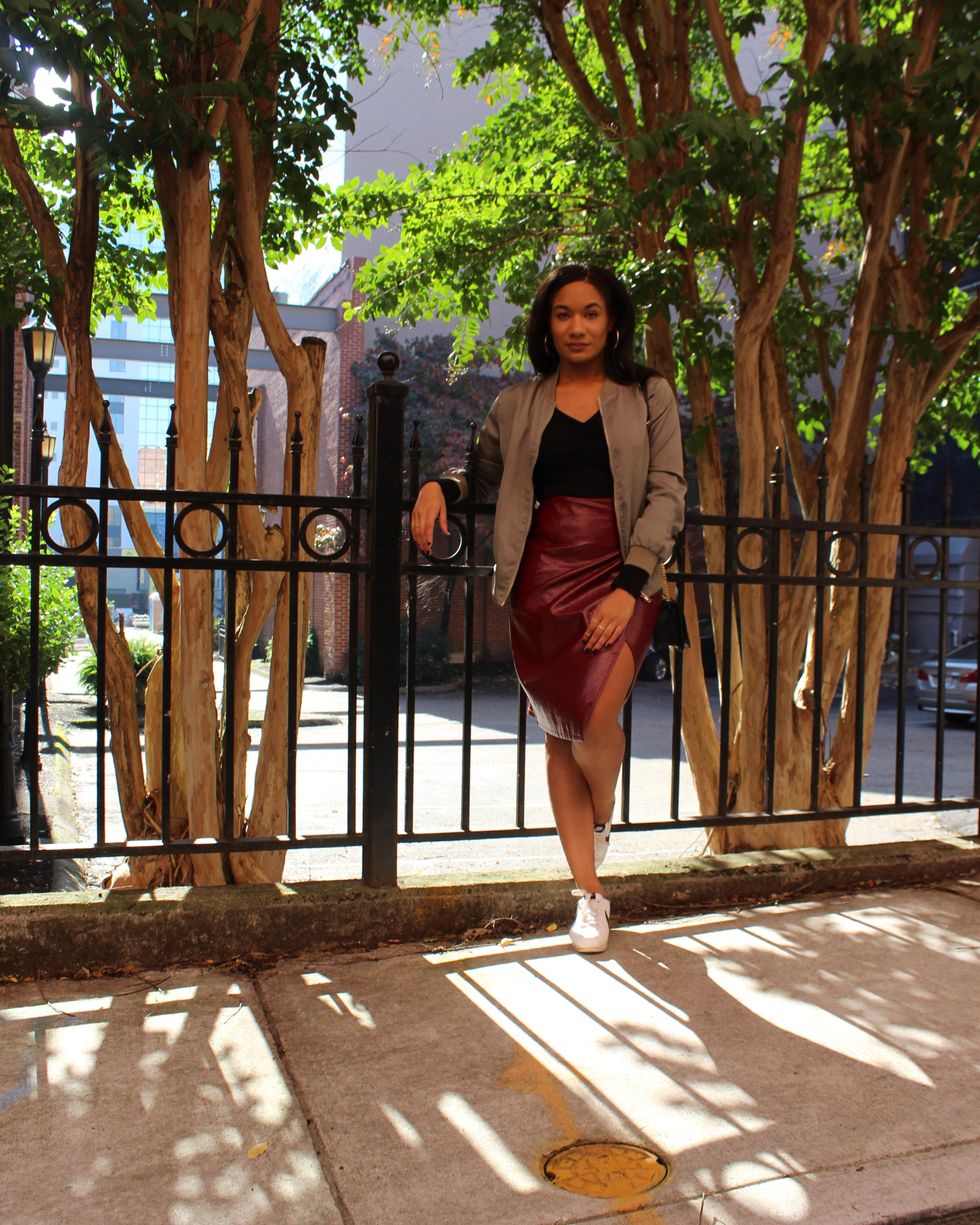 Don't be fooled - midi skirts are perfect for the girl that loves sneakers. Quite possibly one of the coolest street trends in 2019 was to pair any outfit with white sneakers. It's the perfect way to capsulize any outfit, and a street trend I've been practicing for years. If you want to add some depth, opt for a skirt with a slit. It gives you the illusion of heels without having to actually wear them. It's the perfect "girlboss-on-the-go" look that can't be beaten.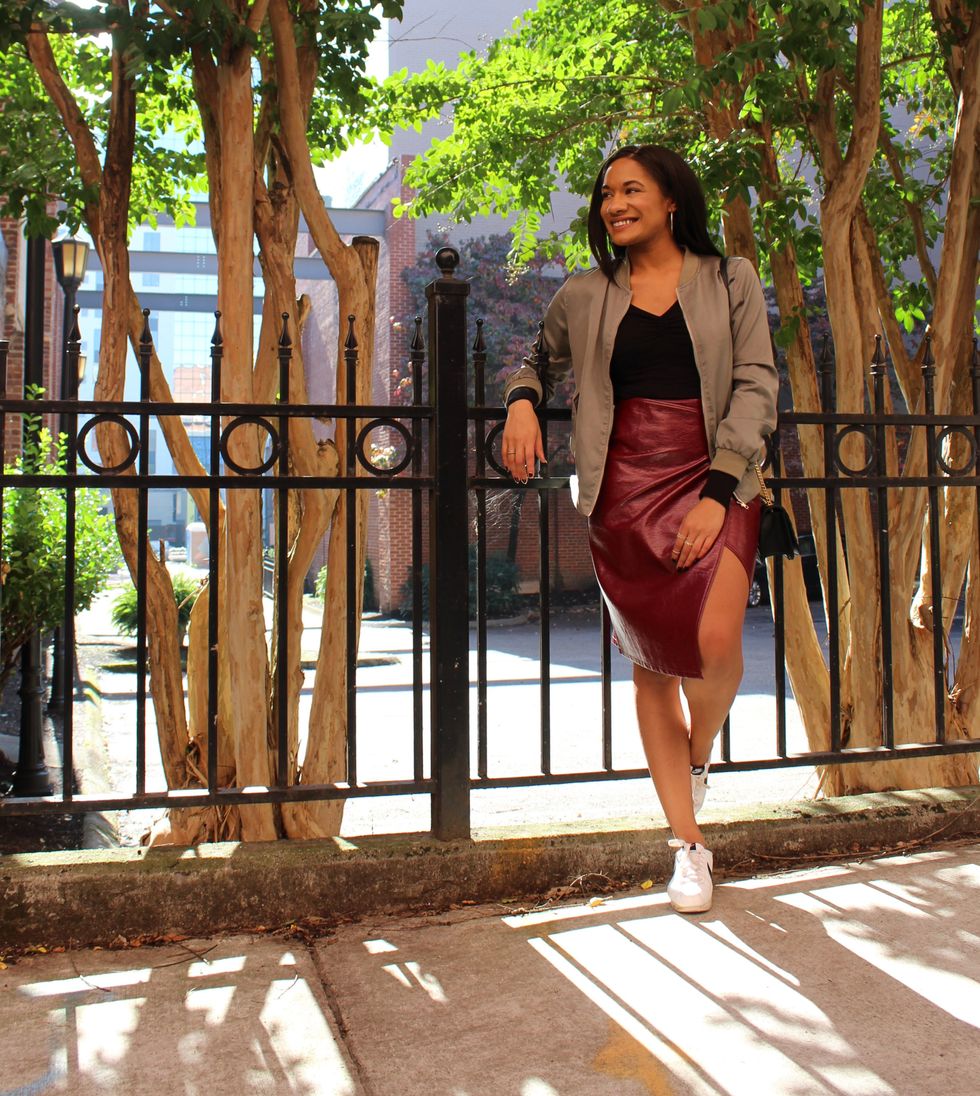 Shop This Look:
Did you know that xoNecole has a new podcast? Join founder Necole Kane, and co-hosts Sheriden Chanel and Amer Woods, for conversations over cocktails each and every week by subscribing to xoNecole Happy Hour podcast on Apple Podcasts and Spotify.
Want more stories like this? Sign up for our newsletter here and check out the related reads below:
We Asked 6 Style Influencers About Their Go-To Fashion Uniform
How To Dress For The Career That You Want
6 Effortlessly Sexy Date Night Outfits That Are Better Than Your Average

These 15 Essentials Are What Your Summer To Fall Wardrobe Needs While It's Still Hot AF Outside