Ajeé Buggam
Ajeé Buggam is a content writer and fashion designer from New York City and an alumna from the Fashion Institute of Technology. She specializes in writing about race, social injustice, relationships, feminism, entrepreneurship, and mental wellness. Check out her recent work at Notes To Self
The last year and a half has been the most challenging and bittersweet experience to go through for many people globally. Nothing feels the same since the pandemic hit, losing loved ones, sacred romantic relationships falling apart, excessive jobs loss, employment uncertainty, and coping with the ongoing mental health crisis. It's all just been extremely overwhelming, to say the least. And I know that human beings are the most adaptable species on Earth but the downpour of complex events to work through all at once feels disheartening.
It may sound a bit odd, but I believe that this season is a pruning season for better yet to come; but before we can access any of it, we have to learn to be present with our emotions and tend to them by focusing on our internal self-care. The lessons we have learned within the last year and a half are going to equip us and generations to come to be more proactive and emotionally prepared to work through trauma because we started seeking the healing generations before us needed.
See some of the mindful activities I've been doing to tend to my emotional and mental health during this season.
Processing Grief During the Pandemic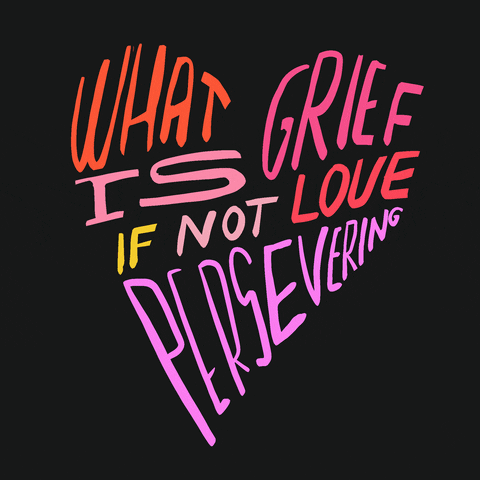 Sticker Love GIF by BrittDoesDesign
Giphy
Grief is one of the most transformative emotions we all experience as human beings. What has my mind in loops regarding grief is that it looks so different on each individual. For some people, it's hard to miss, and on others, it's hard to spot; but we all go through grief one way or another. Most people, inclusive of myself until recently, would often associate grief only with losing a loved one or losing a significant lover or friend. But as I dive further into investigating grief, I'm learning that it's so much more than just losing loved ones – as if that's not enough to work through. For example, the new normal of predominantly working from home for many people is a form of grief as well. I miss getting ready for work daily, doing my hair in cute styles, adding touches of make-up, and my favorite part of it all is reading books during my commute.
So what has this pandemic taught me? Never get too comfortable with anything or any person because it's all temporary.
You can love without attachment, boundaries are necessary for every relationship, and it enables us to figure out more things alone and become more self-sufficient. No one person can be your everything, you need different things from different people, and it's a healthy way to analyze where some people may be a better fit for a job than others in various areas of your life. Also, grief is a tough emotion to work through. Just because you were there with another person who knew that person as deeply as you, it doesn't mean they didn't experience it differently; you need to be open to respecting other people's version of processing grief.
Grief is equivalent to letting go of what was, and I think letting go is needed from time to time; when you are too controlling of anything, it becomes problematic. Release what was and trust that God will equip you with better.
The other option is leaving a situation because you didn't have another choice and finding something better that suits your necessities in that season. Either way, don't be afraid of change; embrace it; your intuition/spirit never lies to you.
Processing Transition During the Pandemic
Change neon light signagePhoto by
Ross Findon
on
Unsplash
Transitioning is such a bittersweet emotion; it's like for beginner swimmers, one foot in the deep end of the pool and one foot in the shallow end. It raises a lot of uncomfortable emotions, inclusive of fear, anxiety, doubt, etc. Being forced to leave jobs or schools because of the pandemic is far from easy, but I promise you learning a new skill or two to adapt will not hurt you; it will strengthen you in more ways than one. Transitioning feels even scarier in these uncertain times because nothing feels set in stone because of Delta and COVID cases going back up.
But in reality, we never had control of anything, we just always assumed we did, and the pandemic made me realize that.
If this season taught us anything, it's to take your time and do the best you can in anything you choose to pursue. Everything will show its true colors over time, whether it was a seasonal run or for the long haul; either way, each experience is supposed to teach you something new, so pay attention to the details. This is what's going to carry you through shaky transitional timeframes in life. You got this. You have autonomy over your life!
Self-Care Tools To Equip You During the Pandemic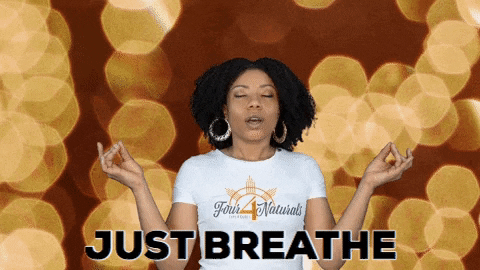 Black Girl Love GIF by Shalita Grant
Giphy
Let me tell y'all, ladies, if you think external self-care is where it's at, then you've been lied to as I have been. Getting your nails, hair, lashes, massage, etc. done is all great in the moment, but internal self-care is for the long run. Being more honest with yourself regarding what you're feeling can initially be very uncomfortable, but the more you do it, the more comfortable you become with exploring your emotions and getting to the root of things.
During this season, my five go-to self-soothing things to do are: journaling freeform or with journal prompts, getting back into therapy, meditation (slowing down the mind is essential to be more present), talking to specific friends to talk through rough patches, and keeping my bible close.
There are also these essential emotional intelligent card games that I've been playing by We're Not Really Strangers, where you can play the card game with a friend, or you can use them as journal prompts to dive further into your self-awareness and healing. Some of the most helpful card games I've been hooked on are their self-awareness kit, the healing edition, the break-up kit, the forgiveness edition, and the self-love edition.
Take your time and be gentle with yourself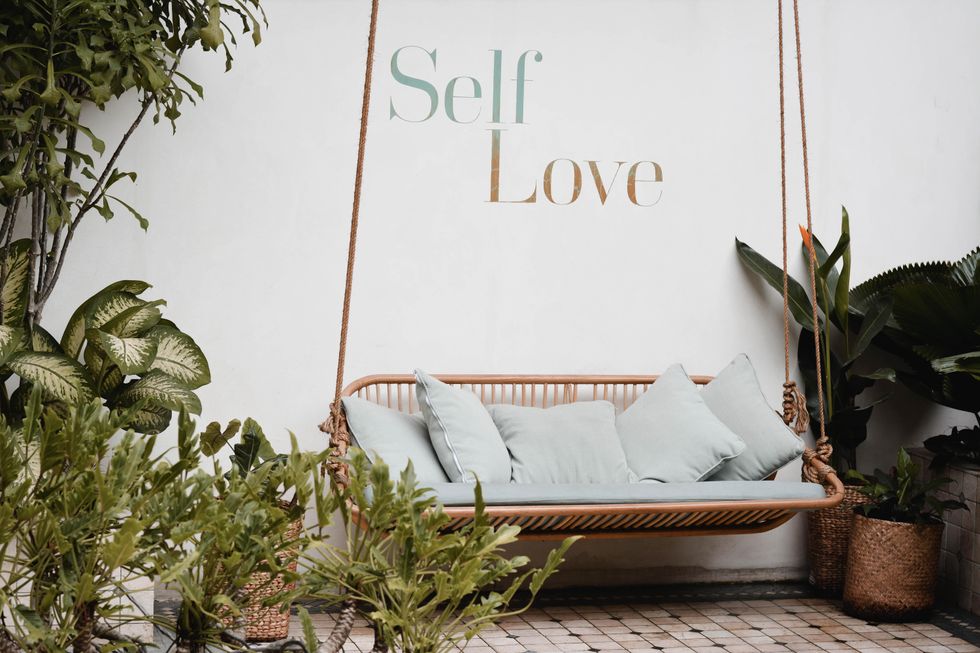 Photo by
Content Pixie
on
Unsplash
Just because a lot of places are opening back up doesn't mean you need to be running to every open door. Take your time and listen to your body; it's asking you to slow down for a reason. Leave space to process your grief, some things are easy to let go of, and others take more time, either way, allow yourself to process these emotions and stop trying to rush yourself to what may look like the next best thing until you deal with what's going on with you now. The right opportunity won't miss you, so don't go running around with that scarcity mindset.
You can and will step into what's for you once you honor what's going on now. Give your mind, body, and soul the empathy you extend to others and heal your wounds.
Featured image by Getty Images
Keep reading...
Show less
As a Black child growing up in America, Blackness can look like many different perspectives based on different locations. Oftentimes, cultural conversations are had in separate rooms with only one culture in the room – making it very easy to see Blackness subconsciously as a monolith. I'm from Brooklyn, NYC, the home of the second-largest Afro-Caribbean migrated community in America, second to Florida, according to the Migration Information Source. So as a child, the first massively Black population I was exposed to was the Afro-Caribbean community.
Then, I moved during the middle of middle school to a predominantly white neighborhood in P.A., and it was a complete culture shock. I immediately felt out of place and missing referencing Caribbean cultural topics with my friends back home. In high school, my family moved to a mixed neighborhood, and it exposed me to other types of Blackness, Afro-Latinas, Black Americans, Africans, etc. It wasn't until after college that I thought to myself, wow, I really only know one Black community in-depth, and that's the Afro-Caribbean culture because of how I was raised and moving back to Brooklyn, and it's still my main friend group.
Looking back to what I learned in my history classes, there was very little information given regarding Black history, that's only taught about 8-9% of the school year. So, 1) we're robbed about learning about majority Black American pioneers; and 2) Black immigrants' stories are often misrepresented from Black media and literature, which leaves our learning about each other through who we grew up around, self-educating ourselves, and traveling, which is another luxury in itself.
For way too long, we have been learning about every aspect of whiteness, from Italian, French, British, Germans, etc., and they are all allowed to take up space and be celebrated as separate white cultures globally. But when it comes to Blackness, we're often looked at as homogeneous and robbed the access to all those resources and tend to go off of stereotypes of each other or comparing struggles of each other's journey.
So let's be open to healing from these stereotypes and learn about our actual cultural journeys. Take a look at some of the resources below to be more informed about the collective Black women experience through the lens of various Black cultures like Black American, African, Afro-Caribbean, Afro-Latinas, Bi-racial black women, and transracial Black women experiences.
How To Learn More About The Afro-Caribbean Experience In America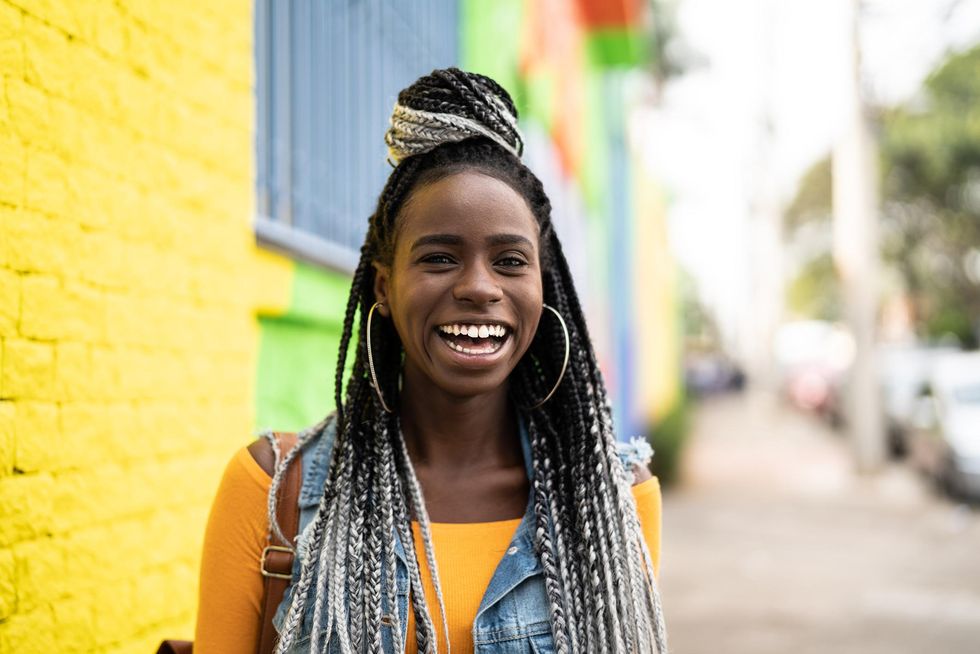 Getty Images
The Afro-Caribbean community in America started increasing in the 1960s throughout the country. Many immigrants moved here thinking the "American dream" is accessible to everyone, when in reality, it's just a scam. Back in the 60s- 90s, it wasn't cool to be from the Caribbean; they were often told to go back on their banana boats to their countries because, in Black Americans' eyes, they were robbing their opportunities, but that was never their goal. They fled from their home countries that didn't face many racist issues but faced classism and economic issues.
Unfortunately, many people weren't educated enough regarding how the Black American community was treated at the time; Afro-Caribbeans heard stories of how intense segregation and Jim Crow Laws were, but hearing about it and living it are two different experiences. Like many immigrant communities, they tend to flee from their countries to spaces that many other people from their communities are, so some of the biggest Caribbean communities in the States are in Florida, NYC, and Atlanta, but they are also sprinkled throughout the nation as well.
Some books to read to familiarize yourself with the Afro-Caribbean experience in America are Black Ethnics: Race, Immigration, and the Pursuit of the American Dream by Christina M. Greer and Black Identities: West Indian Immigrant Dreams and American Realities by Mary C. Waters. You can also check out a phenomenal documentary series called Small Axe, directed by Steve McQueen, based on the initial migrating Afro-Caribbean community in the U.K. called "Windrush generation."
How To Learn More About The Black American Experience In America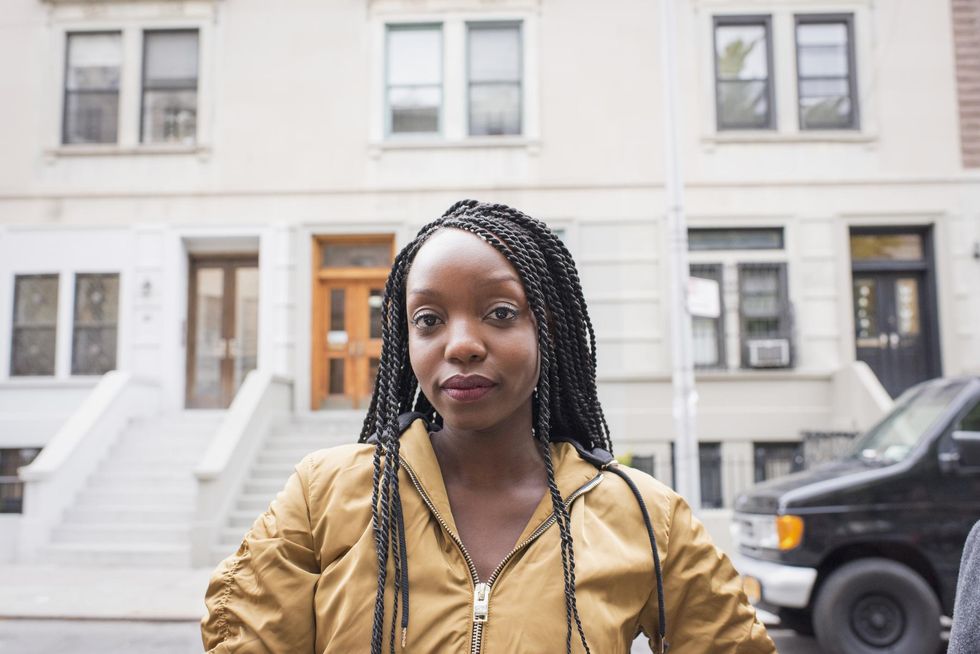 Getty Images
You would think learning about the Black American experience is easy because they are the dominant Black community in America. However, we live in a timeframe where Black culture is celebrated more than Black history. And often, Black history is ostracized from American history, so it's harder to access it if you aren't self-learning.
The community that deserves the most flowers for paving the way for all Black people in America is Black Americans – for all the doors they've opened thus far.
I think it's essential to read some older books based on the Black American experience from the past few decades prior to be more effective with combating issues in the present. Frequently, patterns of oppression repeat themselves but through new ways in a different generation.
Some of my recommendations for every Black person to read is The Autobiography of Malcolm X, written by Malcolm X, and Ain't I a Woman: Black Women and Feminism by Bell Hooks, which is an informative read about the history of Black feminism in America. There are countless recommendations regarding the modern-day Black experience, like Between the World and Me by Ta-Nehisi Coates and The New Jim Crow by Michelle Alexander. The latter thoroughly explains today's modern-day slavery in the nation's mass incarnation system that disproportionally targets Black men.
How To Learn More About The Afro-Latina Experience In America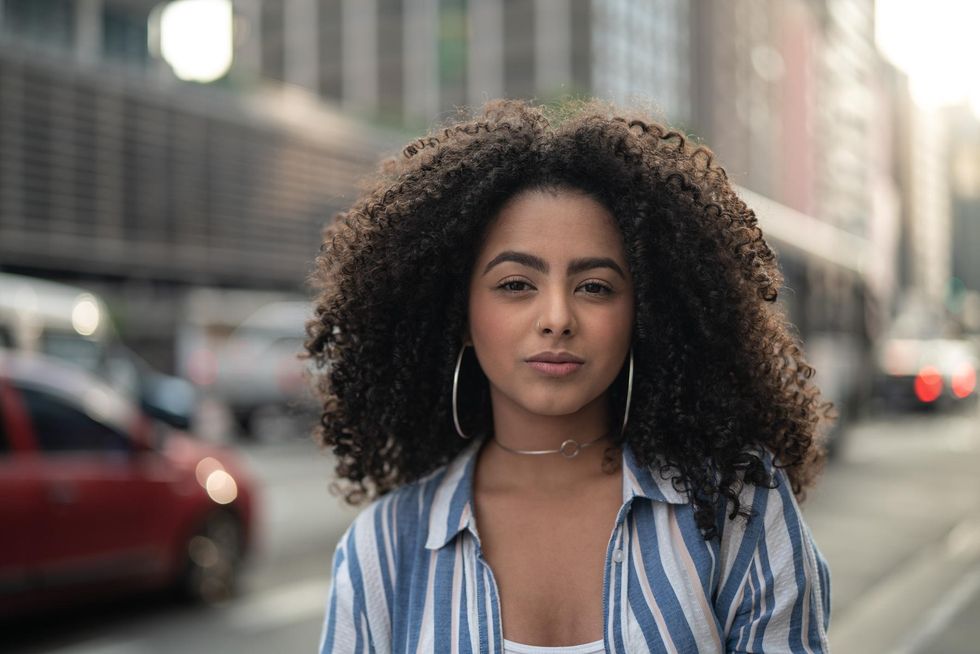 Getty Images
The Afro-Latina experience feels like such a new age sub-culture of Blackness because for so long, I just heard several Latinas say they were just 'Latina' as if it's a race, or they would say they are Black, but they just speak Spanish based on where they come from. But the truth is, Afro-Latinos collectively have existed for generations. According to Pew Research Center, "for a long time, several Latin countries didn't collect official statistics on ethnicity or race, especially from populations with African origins." It was only within the last few years it's been recorded because of the high demand of minority groups requesting it. This means that many people aren't fully aware of their racial background from those countries.
Afro-Latinas, like Haitians, have another layer of an intersectional Black experience in America because their first language is Spanish, French, or Portuguese. Anyone coming from Hispanic countries, inclusive of the Caribbean, Central America, South America, that comes from African descent are Afro-Latinos. Their race is Black, and their ethnicity is Latinx.
An educational documentary series I watched recently called Black in Latin America opened my eyes to the lineage and discrimination of Afro-Latino communities in Cuba, Mexico, Peru, Dominican Republic, and Brazil. And a great read to get acquainted with to learn more about the Afro-Latina experience in America is The Afro-Latin@ Reader: History and Culture in the United States by Miriam Jiménez Román.
How To Learn More About The African Woman Experience In America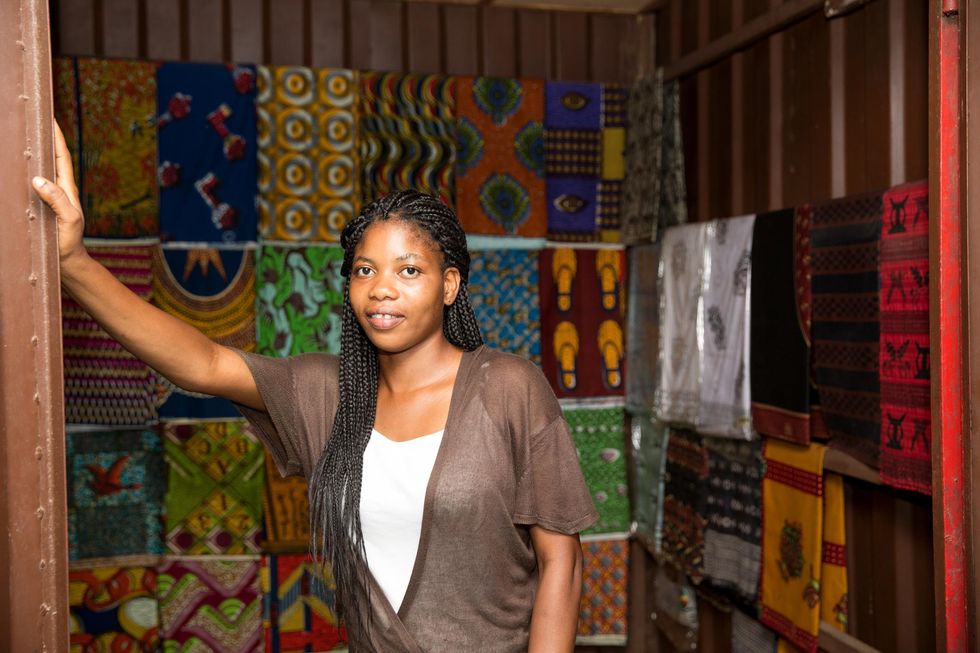 Getty Images
African women are a unique group of Blackness because they aren't included in the Black diaspora because they come from the motherland. So to all my African-American sistas, you aren't the only ones that don't know where you come from. Afro-Caribbeans and Afro-Latinas also don't know our full roots because we were brought to these western countries based on colonization and slavery.
Don't let our new flags, foods, and cultures fool you; we have always been digging to learn about our African roots too.
They also come from predominantly Black countries that are more fixated on classism and don't deal with as many racist issues as Afro-Caribbean countries. Africans have another intersectional Black experience to deal with in America; many of them speak languages other than English as their native language, like Igbo, Hausa, Oromo, Yoruba, Portuguese, Francophone Africa, etc. An enlightening read to start with is Voices of African Immigrants of Kentucky: Migration, Identity, and Transnationilty by Francis Musoni, Iddah Otieno, and Angene Wilson.
How To Learn The Black Bi-Racial Woman Experience In America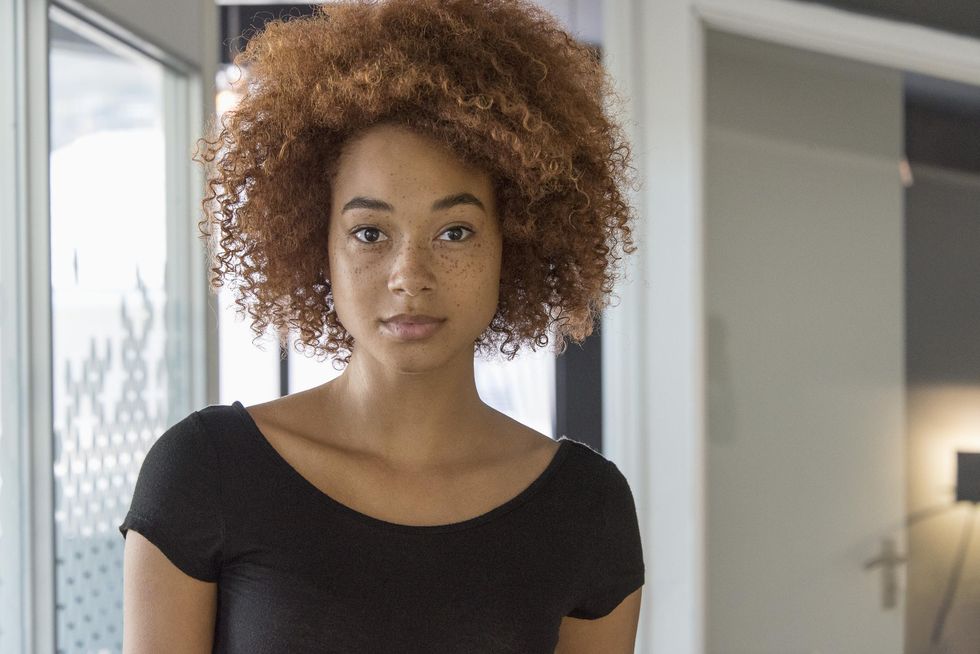 Getty Images
Being a Black Bi-Racial woman in America is a subjective experience based on how you were raised, if both partners were in your life, and what race you look more like. Black bi-racial women are perceived and treated very differently in society based on how dark or light their complexion is, as well as what their hair and facial features like. What could be perceived as two people from different backgrounds in a loving relationship and having a child in the world brings forth a range of conflicting issues to deal with once this child is born.
Most individuals in the world aren't mixed, and they often want their child to choose their race more than their partner's race. I've been there myself because I'm a bi-racial Black woman, that has always identified as more Black based on how I was raised, the parent I was closest to, and what I look like more. But my experience isn't apples to apples with other bi-racial black women that may look less Black or identifies more with her non-Black side.
Then, there is the you're never Black enough to lead the protest, or you can't speak to the Black women experience because you're not "fully" black conversation. And there is a long list of bothersome fetishes as if we chose our racial ethnicities or our existence is some hip trend. Overall most bi-racial people never feel like they truly fit, and we're interrogated of whether or not we are being Black enough or enough of our other race. An informative read exploring the Black bi-racial journey is Half and Half: Writers on Growing Up Biracial and Bicultural by Claudine Chiawei O'Hearn. You can also check out this documentary called Armor: Biracial in the Deep Douth directed by Sarah Gambles.
How To Learn More About The Transracial Adopted Black Woman Experience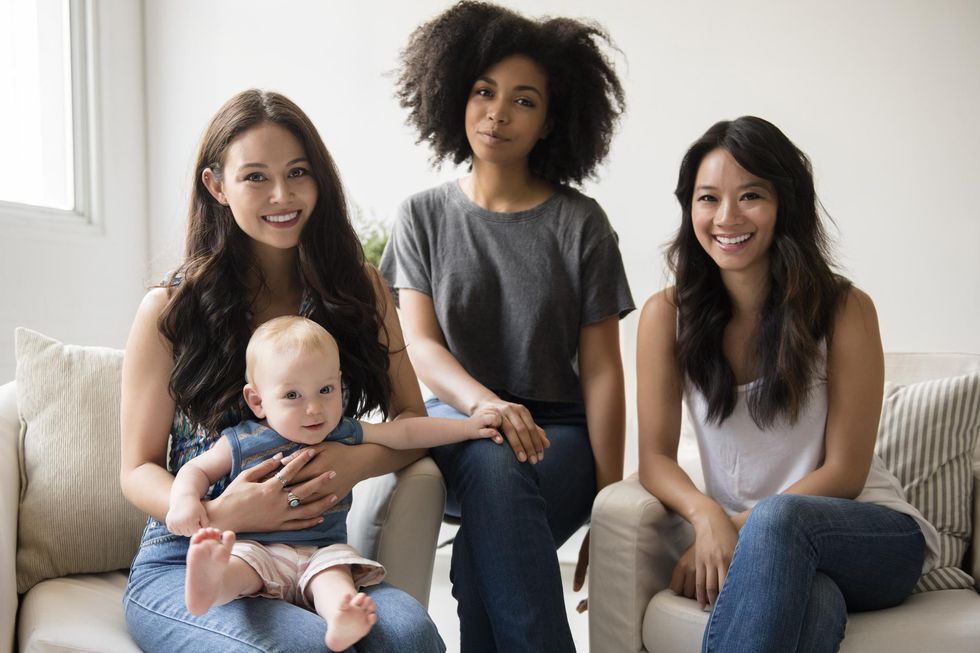 Getty Images
Transracial adopted Black women are Black women that are adopted by non-Black families. This experience isn't often spoken of in-depth, and it was brought to my attention when I listened to an episode on the Therapy for Black Girls podcast where Dr. Joy Bradford interviewed Judith Sadora about the transracial adoption process. People often see adoption as something to be grateful for, but it's more responsibility to adopt a child outside of your race. It becomes the adopted parents' responsibility to teach and provide resources for their children based on how the world sees them and is going to treat them.
However, many people aren't aware of the additional responsibility and just raise them as their race. And because of that, transracial adoptees often grow up with a lot of identity issues, having no biological parents to reference for things that speak to their direct racial issues.
Some good resources to inform yourself about this particular journey are tuning into the bonus episode of Therapy for Black Girls podcast interviewing transracial adoptee Angela Tucker. You can also tune into her podcast, the Adoptee Next Door Podcast. Also, one of my favorite shows currently streaming on Hulu, called This is Us, is a heartfelt show that features a transracial Black man growing up searching to connect with his Blackness all throughout his life.
There is so much power with learning our stories! It's an unfortunate reality that the world is currently complacent with obsessing over Black culture rather than they are about learning about all the beautiful layers of the Black lineage. The more we are open to learning about each other's specific journeys allows space for less criticizing and the more empathy that we can extend to each other. No more crabs in a bucket lifestyle; we need to change the narrative because it's always gone against us with every other culture working together to help each other, not hold each other back. We all have unique qualities to contribute to the collective Black lens.
As brother Malcolm would say, "Without education, you're not going anywhere in this world." Without learning about each other, it limits our collective growth when staying in segregated cultural Black communities, so be the pan-Africanist you want to see in the world.
Featured image by Getty Images

Keep reading...
Show less
I'm sure most of us have heard of the term equally yoked at least once or several times in life—but do we really know what it means? The phrase was founded in the Christian church stemming from scripture stating that Christians and nonbelievers shouldn't be in a romantic union. Being 'equally yoked' begins and ends with how much you and your partner's values and beliefs align. Here is a glimpse of what being equally yoked means from a pastor's and a therapist's lens so that everyone can apply this discernment to their romantic unions.
Being equally yoked from a pastor's lens: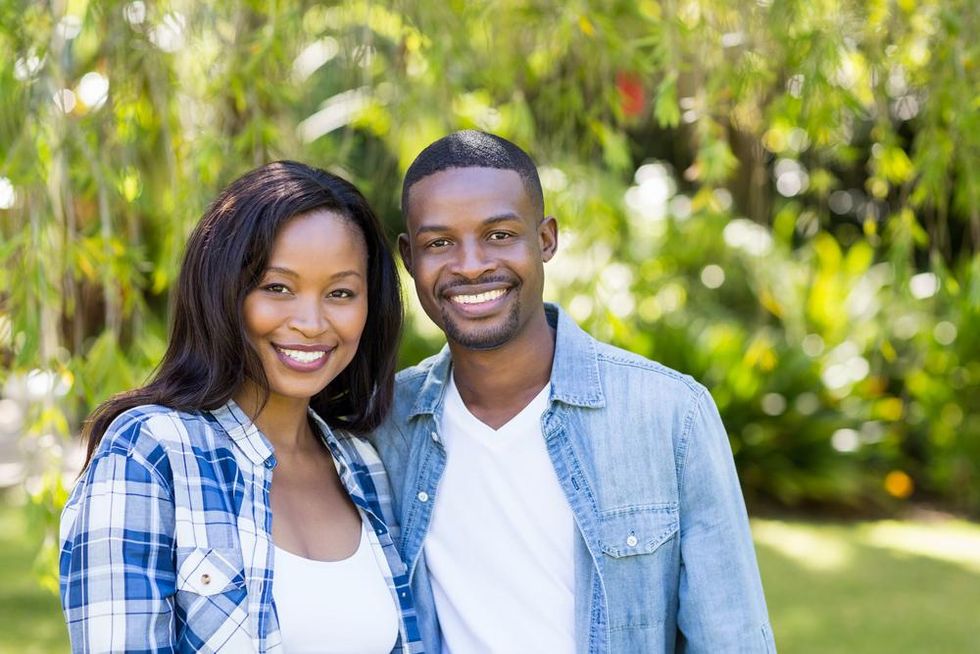 Shutterstock
For believers, the phrase equally yoked is often rooted in spirituality. According to Pastor Malcolm from the Brooklyn-based Pathway To Life Ministries, what equally yoked means is to be joined together. "This means these individuals should be compatible, they're able to agree on most things, and their values are aligned. This is also true in secular relationships, but biblical speaking in 2 Corinthians 6:14 'that we must not be unevenly yoked together with those who do not believe. What fellowship hath righteousness with unrighteousness, and what communion hath light with darkness?'" she conveys. 'My question is, how can we effectively communicate when we are on opposite sides? That is being unevenly yoked!"

So if we're able to dissect equally yoked further, it starts with aligning your faith within your union, and if we don't believe in those same core foundations, it's basically a no-go in the church. But you can be unequally yoked with a believer as well because we aren't a monolith, and God doesn't just prepare the world of men to be your partner for a lifetime. He assigns an imperfect yet perfect man in your life—on His timing, not yours.
"Oftentimes, Christians are engaged in relationships that are not ordained by God. It does not mean that the believer that you like is right for you," Pastor Malcolm states. "My advice is that we seek God in everything that we do. Ask Him to send the right person."
When you and your partner's values are misaligned and you're unequally yoked:
The most essential part of a romantic relationship doesn't lie in a person's appearance (though this is important) or how many followers they have on their socials or how well they dress. It is grounded on you and your partner's shared perspective in the life you want to build together, along with continuously communicating when things are great and when they aren't and what things you're open to compromising and sacrificing.
"On Sunday when she wants to go to church, and he would prefer to hang out with friends at a bar, or just stay home or better yet just not interested in church at all," states Pastor Malcolm. "This is how you know they are unequally yoked."
I'm sure we all may have a friend or family member in what seems to be in an unequally yoked marriage or partnership. Imagine the spiritual intimacy she would love to explore with her partner and isn't able to because he doesn't believe in God, doesn't believe in prayer, or is indifferent about reading the bible together. For some households, it works out because each partner respects their differences. But for others, it tears them apart slowly and creates an uphill battle of resentment.
Being equally yoked from a therapist's lens: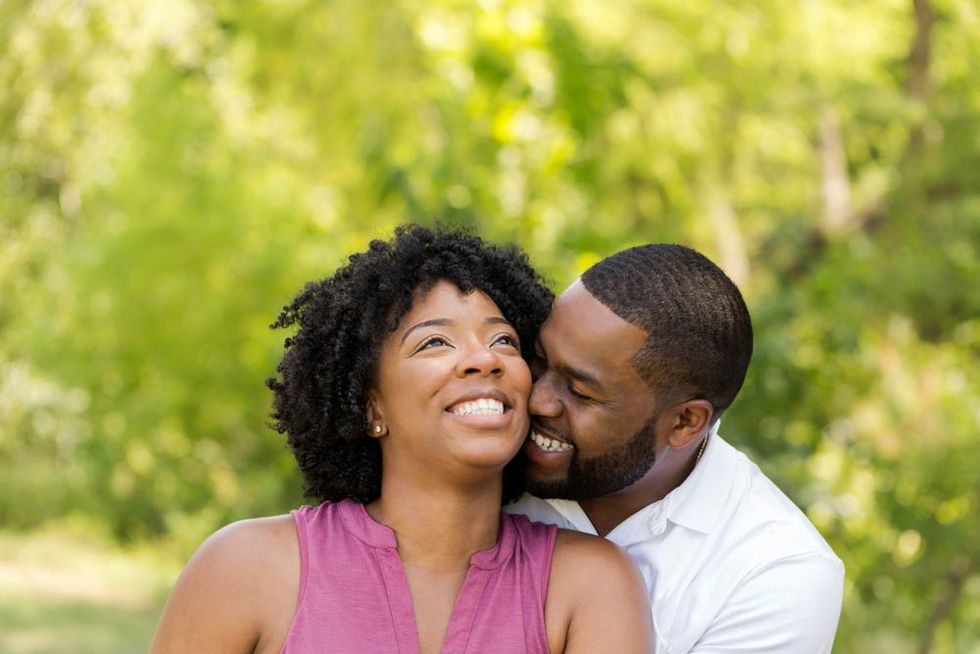 Shutterstock
I also interviewed a therapist to apply to nonbelievers and for anyone like myself that loves to explore the depths of compatibility versus incompatibility in our love lives. I asked licensed marriage and family therapist Kimberly Panganiban, from Choosing Therapy, an online therapy platform, to describe being equally yoked in a non-religious perspective. Her response?
"Being equally yoked (in a non-religious perspective) means that you are with someone that you can count on to work with you as a team. You can trust them to be there for you and to navigate the differences you have well."
Seeing your marriage or partnership as a team makes it easier for you to be more compassionate and understanding with your partner versus withdrawn and indifferent as you would with a competitor. "If you Google equally yoked, most of what you will see talks about being aligned in values, beliefs, and goals (religious or otherwise)," states Panganiban. "In every relationship, there will be values/beliefs/goals that your partner is aligned on, and there will be values/beliefs/goals where you don't entirely match up. This is because you are two different people, and so you will never completely agree on everything."
"The key is finding a partner in which you can live with the differences you have and work together to make those differences feel OK. We all have to decide what differences we can deal with and what we can't. But most importantly, we need a partner that is willing to manage these differences as a team."
Tips for finding a partner who is equally yoked:
The older I'm becoming, the more I'm learning to listen to my spirit and honor what I really want in partnership because ignoring red flags only hurts me most in the long run. I asked Kimberly how she'd advise individuals seeking equally yoked partners for them, what signs we should look into, and what red flags we should avoid? She had some insightful tips to share: "When looking for an equally yoked partner, you must ask yourself, 'Can I live with the differences we have? Can I trust this person? Is this person committed to the relationship?' If you can answer yes to these three questions, you are equally yoked. If not, it is probably time to move on."
"Where people get into trouble is when they rationalize concerns in the relationship and expect things to change. Most of the time, the problems people face at the beginning of a relationship are the ones they will continue to grapple with so, be honest with yourself early on in the relationship as to whether the differences you have are something you can deal with forever or not. "
The more you know and honor yourself, the more likely you will follow where your spirit or instincts guide you. Finding your equally yoked partner won't be easy, but what makes your significant other 'significant' if you didn't have to go through much to meet them—offering the best you, you can be.
Keep working on yourself; take your time dating to see people's true colors to see if this is your person. Remember, it's the slow and steady that wins the race, and who and what's for you will never miss you.
Are you a member of our insiders squad? Join us in the xoTribe Members Community today!
Featured image by Shutterstock
Keep reading...
Show less
Navigating romantic relationships has been quite challenging in this season. The ongoing pandemic has created bridges apart from our loved ones–whether we live with them or not. The ongoing uncertainty based on the time we're living in has just brought on more anxiety, depression, and isolation.
There is so much data out there saying the pandemic has either torn people apart or brought them closer together. Our whole lives got flipped over a year ago, which has caused a lot of friction for people to face their insecurities and underlying issues in their relationships.
For many people, this is the first time they have paused to address specific areas in their lives and question their intentions in every category in their lives. And often, when people see the things they have to work on, they may choose to push the other person out because it's what feels safe to them versus opening up and trying to work on things as a team.
Here is a run-through of some of the major issues many romantic relationships are facing and some tips for improving your love lives during these challenging times.
The major issues couples are facing during the pandemic: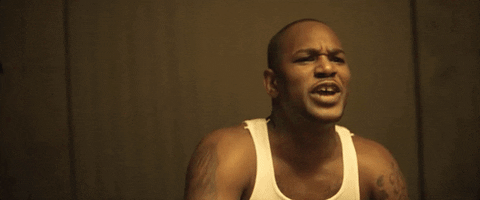 couple yell GIF by Cam'ron
Giphy
One of the unique factors that keep recycling itself during the pandemic is simultaneous stress. Most times in relationships, both individuals aren't dealing with stress coming at them from every angle, so it allows one person to be more supportive while the other person is trying to process the next chapter in their lives. However, COVID has made it challenging for both partners—whether they face job loss, which adds to financial stress, losing a loved one due to COVID or any other health condition, and having limited or no access to engage with other people and events to attend to take their minds off their issues for a moment.
I asked differentiation-focused therapist Dr. Paul-Roy Taylor, from online therapy platform Choosing Therapy, how he would advise dealing with simultaneous stress this season. His perspective was quite informative. "A little compassion goes a long way, which is easier when the stress is unrelated to the relationship. It's important to recognize no one signed up for this brand of coupling: together all the time, no external stimuli, no friends, working from home. It'd almost be unusual if stress levels weren't high right now.
"Start by separating those things that are actually within your control from those that aren't, then take a look and see which stressors you control as a couple, followed by talking about those particular concerns with your partner. This will help you diffuse the stress in the right directions while freeing you to focus on the stressors that are yours to bear and trying to disregard the ones that no amount of worry is going to fix."
The keyword is compassion because it's hard on everyone in this season. I know it's hard to be completely mindful regarding your approach to being present for your loved one, but the best you can do is try to be gentle and understanding as you'd like them to be for you. It's that little effort that will take both of you a long way.
Many people are also dealing with the lack of healthy boundaries during this season. Boundaries are essential because it allows individuals to deal with things first by themselves to function in their relationships. Due to the limited outside support systems like seeing family and friends to balance our emotional and mental headspaces, couples are now forced to rely only on each other for everything—which can add a lot of pressure and conflict to their union. Our amplified home lives leave very little room to separate work life, time for yourself, and couple time which interferes with maintaining a balanced routine.
Tips for maintaining a healthy relationship during the pandemic: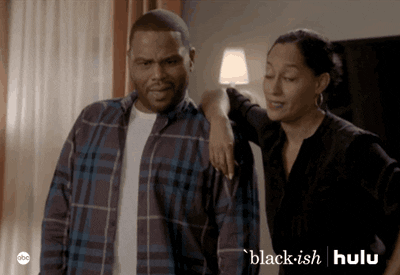 high five tracee ellis ross GIF by HULU
Giphy
Believe it or not, communication is the most essential aspect of any and every relationship. During this season, anxiety, stress, and depression are incredibly high and often lead couples to having more negative emotional reactions and arguments. And because tension is so high, it can lead to couples withdrawing from being more intentionally open about how they're doing and feeling on a daily basis.
I asked Dr. Taylor how he would advise individuals in relationships to communicate more mindfully or intentionally when they struggle with communication how they feel often. He mentioned a few insightful tips. "That's usually a problem with fear of conflict, the need for validation, a desire to keep the peace, trouble tolerating anxiety around difficult conversations, or some form of all four.
"I advise people to try out new communication skills with people they don't care about and work up. It's much easier to start working on communication skills when the stakes are low since you'll be building up your tolerance for when it really matters."
We all have topics we aren't as fond of speaking about in a relationship, but it's essential to actively deal with the issues versus suppressing them and having them blow up in the future because you're choosing to avoid it for temporary comfort. Life has been hectic as hell to get through, but we have to continue to seek new ways to support each other actively. Being mindful of our intentions is the root of our beginning to make things better, and it starts with being open to talking about how we can support one another. Instead of hanging on to every word your partner is saying, lead with being a good listener and stop taking things personally—constructive criticism is the backbone to our growth.
Set up a clear routine to help add some form of structure to help motivate each other. Pencil in work time, you time, us time, and try your best to maintain those boundaries to help each other thrive in this season. If you're in a long-distance relationship, make sure you and your partner are staying on track with your FaceTime dates, whether daily or every other day. There are still many ways you can grow together, read books, watch movies and shows, play online games, or work out together on FaceTime.
Tips for couples interested in exploring couples counseling: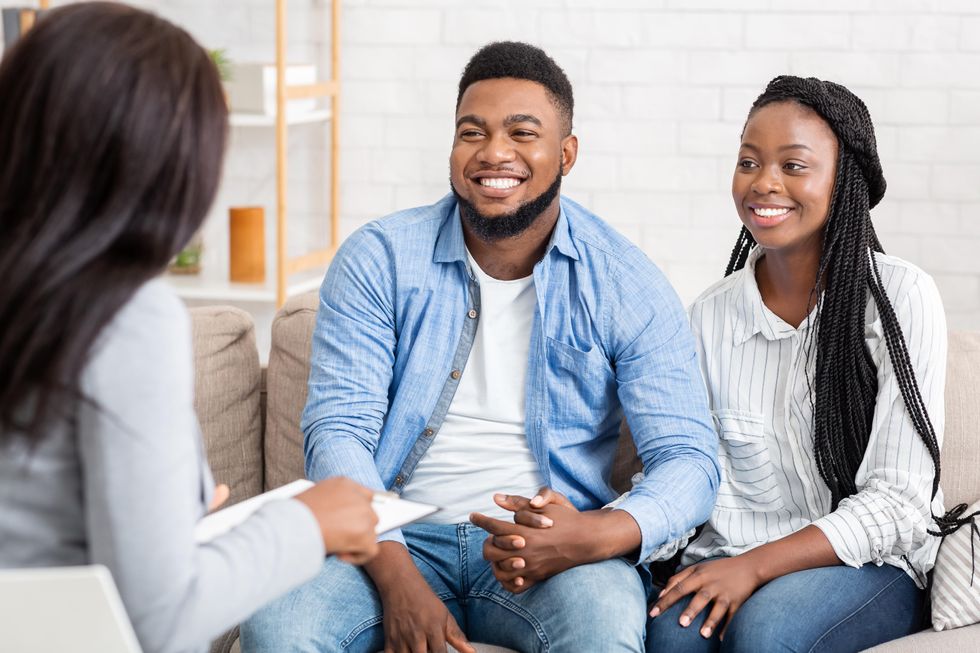 Shutterstock
The pandemic has added many news issues in relationships, and it has also amplified existing problems. Some individuals are having a rough time dealing with how to deal with personal issues while still being present in their relationship. "It's important to differentiate a pure couple's problem from a problem that's affecting the couple," said Dr. Taylor. "Is each person a participant in this problem, such as with sexual foreclosure or boredom? Or is it that one person is having an issue, such as anxiety, depression, stress management, etc., and it's affecting the relationship? For couples problems, I do not advise individual therapy. I would suggest that unless it is a purely mental health issue, individuals should endeavor to solve relationship problems in couples therapy and not individually with their own therapist.
"After all, what do you have to say about your relationship that a therapist deserves to hear, but your partner doesn't? That sounds like avoiding intimacy to me. And it certainly doesn't help to be in both couples therapy and individual therapy if you just keep the peace in couples and then go talking behind your partner's back about the real stuff to your individual therapist, which is most often what happens."
You can pick and choose when you want to be open with friends, but transparency in a relationship is necessary all the time. Even when we have good intentions, and they end up making our partner feel bad, we have to choose to work through it together. This is why couples therapy can take the lead with learning how to hear each other more effectively and learn how to support each other in rough times.
I asked Dr. Taylor what advice he had for couples that are having a tough time in this season that are open to seeking couples therapy but aren't sure it can repair their relationship or maybe are just afraid of being vulnerable with a stranger. As per usual, he had some gems to share.
"The goal of couples therapy isn't to repair the relationship. It's not about supergluing you both together regardless of circumstances. Largely the first step in couples therapy is getting the partners to make a decision about whether they even want to try to be together. It's very common that one person sitting in the room has already left in their head, and they're just going through the motions. The second step is to agree on what the problem is. Couples don't always walk in on the same page with that issue. So I would say if you're considering going into couples therapy, if at a minimum, you have a goal of gaining a better understanding of what you each want in a relationship and a partner, as well as what kind of partner you want to be.
"If you go in with that mindset, it has a high degree of success—if not now, then in preparing you for couplehood down the line. It also helps you succeed because it does not depend on what your partner does in terms of how they handle themselves in couples therapy and their willingness to engage in the process."
I know times are rough for all of us in some way or form, but I just want us to take our time with ourselves and our significant others. Tread lightly and lead with trying to understand first rather than pointing the finger at your partner. We can't win being opponents; we can only win as a team to celebrate our shared victory.
Are you a member of our insiders squad? Join us in the xoTribe Members Community today!
Featured image by Shutterstock

Keep reading...
Show less
Black women are the core of this country and are the stern foundation of the Black race. They are often the least celebrated in history books and in our day-to-day lives because of intersectionality, being that they are Black and women. Black womanhood has evolved immensely over the decades, but unlike many other individuals, our change and opportunities have always developed slower because of the lack of support Black women often have. Either dealing with sexism, racism, or being gaslighted for their experiences.
Black womanhood is defined by unapologetic Black women that persevered through every storm regardless of the mishaps.
Here is a snapshot of Black womanhood and Black feminism in America throughout the decades. The good, the bad, and our bittersweet realities all in one.
Featured image via Unsplash
Keep reading...
Show less
Black women have been trailblazers since the beginning of time. However, many people lack knowledge of historically famous Black women because there is very little Black history taught in American school systems. Malcolm X never lied when he said, "It is the process of mis-education that inhibits the full potential of a nation."
According to the National Council for Social Studies, "Only one to two lessons or 8–9 percent of total class time is devoted to Black history in U.S. history classrooms." So no need to sweat about how you could have done better when you were given limited tools to do so. This is why self-educating yourself about Black history written by us should be a continuous journey you choose to explore. Here is a mixed list of some of the most groundbreaking Black women figures that lead the way for all of us.
Featured image by Giphy

Keep reading...
Show less