Ajeé Buggam
Ajeé Buggam is a content writer and fashion designer from New York City and an alumna from the Fashion Institute of Technology. She specializes in writing about race, social injustice, relationships, feminism, entrepreneurship, and mental wellness. Check out her recent work at Notes To Self
I'm sure most of us have heard of the term equally yoked at least once or several times in life—but do we really know what it means? The phrase was founded in the Christian church stemming from scripture stating that Christians and nonbelievers shouldn't be in a romantic union. Being 'equally yoked' begins and ends with how much you and your partner's values and beliefs align. Here is a glimpse of what being equally yoked means from a pastor's and a therapist's lens so that everyone can apply this discernment to their romantic unions.
Being equally yoked from a pastor's lens: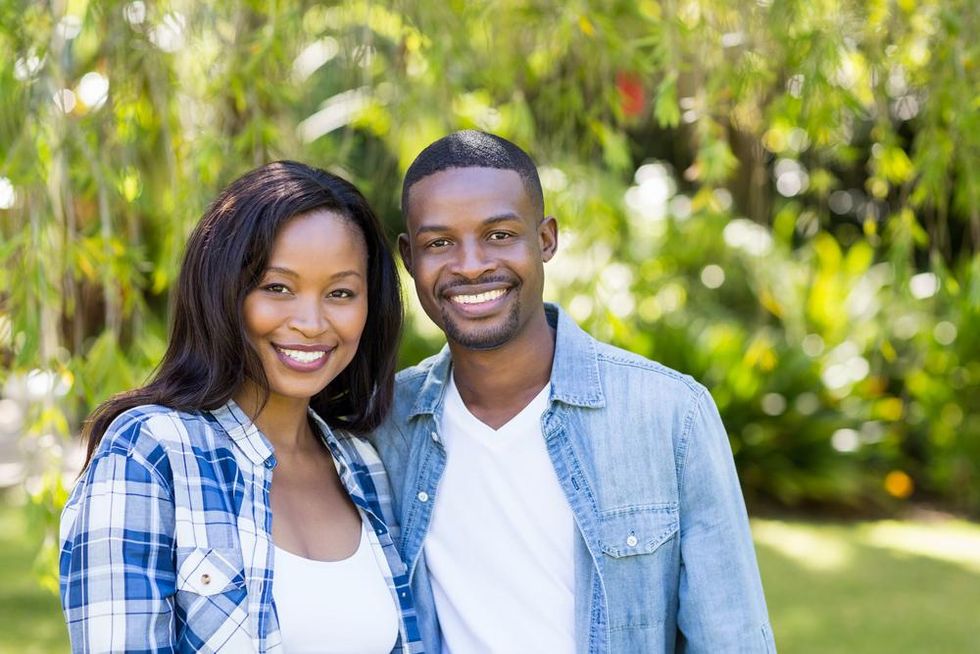 Shutterstock
For believers, the phrase equally yoked is often rooted in spirituality. According to Pastor Malcolm from the Brooklyn-based Pathway To Life Ministries, what equally yoked means is to be joined together. "This means these individuals should be compatible, they're able to agree on most things, and their values are aligned. This is also true in secular relationships, but biblical speaking in 2 Corinthians 6:14 'that we must not be unevenly yoked together with those who do not believe. What fellowship hath righteousness with unrighteousness, and what communion hath light with darkness?'" she conveys. 'My question is, how can we effectively communicate when we are on opposite sides? That is being unevenly yoked!"

So if we're able to dissect equally yoked further, it starts with aligning your faith within your union, and if we don't believe in those same core foundations, it's basically a no-go in the church. But you can be unequally yoked with a believer as well because we aren't a monolith, and God doesn't just prepare the world of men to be your partner for a lifetime. He assigns an imperfect yet perfect man in your life—on His timing, not yours.
"Oftentimes, Christians are engaged in relationships that are not ordained by God. It does not mean that the believer that you like is right for you," Pastor Malcolm states. "My advice is that we seek God in everything that we do. Ask Him to send the right person."
When you and your partner's values are misaligned and you're unequally yoked:
The most essential part of a romantic relationship doesn't lie in a person's appearance (though this is important) or how many followers they have on their socials or how well they dress. It is grounded on you and your partner's shared perspective in the life you want to build together, along with continuously communicating when things are great and when they aren't and what things you're open to compromising and sacrificing.
"On Sunday when she wants to go to church, and he would prefer to hang out with friends at a bar, or just stay home or better yet just not interested in church at all," states Pastor Malcolm. "This is how you know they are unequally yoked."
I'm sure we all may have a friend or family member in what seems to be in an unequally yoked marriage or partnership. Imagine the spiritual intimacy she would love to explore with her partner and isn't able to because he doesn't believe in God, doesn't believe in prayer, or is indifferent about reading the bible together. For some households, it works out because each partner respects their differences. But for others, it tears them apart slowly and creates an uphill battle of resentment.
Being equally yoked from a therapist's lens: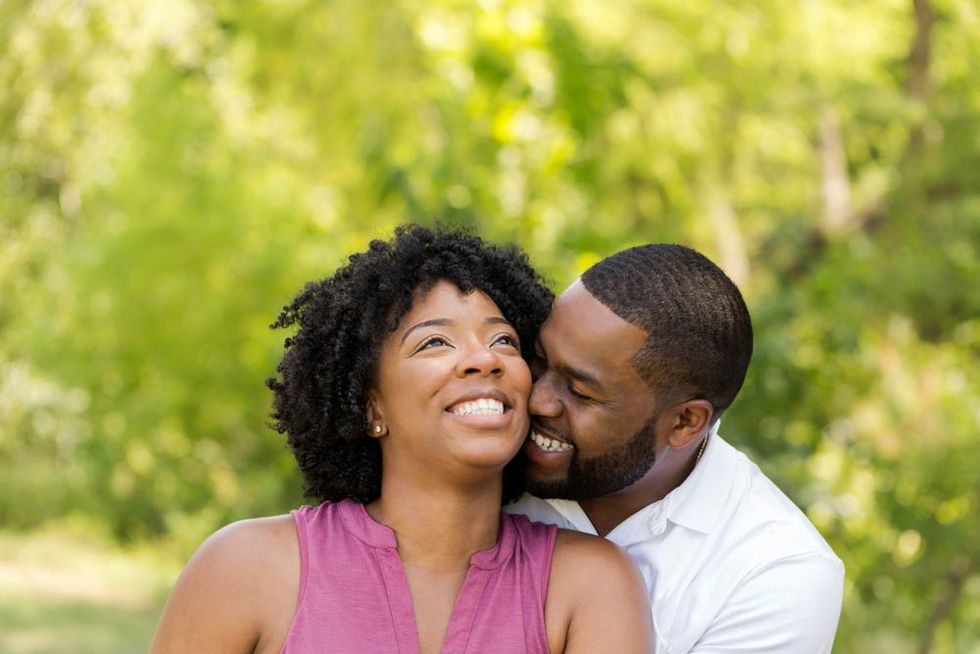 Shutterstock
I also interviewed a therapist to apply to nonbelievers and for anyone like myself that loves to explore the depths of compatibility versus incompatibility in our love lives. I asked licensed marriage and family therapist Kimberly Panganiban, from Choosing Therapy, an online therapy platform, to describe being equally yoked in a non-religious perspective. Her response?
"Being equally yoked (in a non-religious perspective) means that you are with someone that you can count on to work with you as a team. You can trust them to be there for you and to navigate the differences you have well."
Seeing your marriage or partnership as a team makes it easier for you to be more compassionate and understanding with your partner versus withdrawn and indifferent as you would with a competitor. "If you Google equally yoked, most of what you will see talks about being aligned in values, beliefs, and goals (religious or otherwise)," states Panganiban. "In every relationship, there will be values/beliefs/goals that your partner is aligned on, and there will be values/beliefs/goals where you don't entirely match up. This is because you are two different people, and so you will never completely agree on everything."
"The key is finding a partner in which you can live with the differences you have and work together to make those differences feel OK. We all have to decide what differences we can deal with and what we can't. But most importantly, we need a partner that is willing to manage these differences as a team."
Tips for finding a partner who is equally yoked:
The older I'm becoming, the more I'm learning to listen to my spirit and honor what I really want in partnership because ignoring red flags only hurts me most in the long run. I asked Kimberly how she'd advise individuals seeking equally yoked partners for them, what signs we should look into, and what red flags we should avoid? She had some insightful tips to share: "When looking for an equally yoked partner, you must ask yourself, 'Can I live with the differences we have? Can I trust this person? Is this person committed to the relationship?' If you can answer yes to these three questions, you are equally yoked. If not, it is probably time to move on."
"Where people get into trouble is when they rationalize concerns in the relationship and expect things to change. Most of the time, the problems people face at the beginning of a relationship are the ones they will continue to grapple with so, be honest with yourself early on in the relationship as to whether the differences you have are something you can deal with forever or not. "
The more you know and honor yourself, the more likely you will follow where your spirit or instincts guide you. Finding your equally yoked partner won't be easy, but what makes your significant other 'significant' if you didn't have to go through much to meet them—offering the best you, you can be.
Keep working on yourself; take your time dating to see people's true colors to see if this is your person. Remember, it's the slow and steady that wins the race, and who and what's for you will never miss you.
Are you a member of our insiders squad? Join us in the xoTribe Members Community today!
Featured image by Shutterstock
Keep reading...
Show less
Navigating romantic relationships has been quite challenging in this season. The ongoing pandemic has created bridges apart from our loved ones–whether we live with them or not. The ongoing uncertainty based on the time we're living in has just brought on more anxiety, depression, and isolation.
There is so much data out there saying the pandemic has either torn people apart or brought them closer together. Our whole lives got flipped over a year ago, which has caused a lot of friction for people to face their insecurities and underlying issues in their relationships.
For many people, this is the first time they have paused to address specific areas in their lives and question their intentions in every category in their lives. And often, when people see the things they have to work on, they may choose to push the other person out because it's what feels safe to them versus opening up and trying to work on things as a team.
Here is a run-through of some of the major issues many romantic relationships are facing and some tips for improving your love lives during these challenging times.
The major issues couples are facing during the pandemic: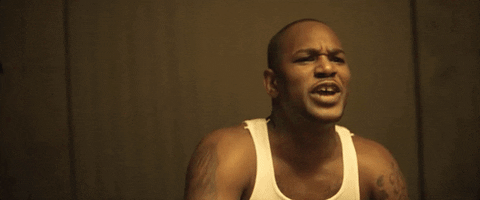 couple yell GIF by Cam'ron
Giphy
One of the unique factors that keep recycling itself during the pandemic is simultaneous stress. Most times in relationships, both individuals aren't dealing with stress coming at them from every angle, so it allows one person to be more supportive while the other person is trying to process the next chapter in their lives. However, COVID has made it challenging for both partners—whether they face job loss, which adds to financial stress, losing a loved one due to COVID or any other health condition, and having limited or no access to engage with other people and events to attend to take their minds off their issues for a moment.
I asked differentiation-focused therapist Dr. Paul-Roy Taylor, from online therapy platform Choosing Therapy, how he would advise dealing with simultaneous stress this season. His perspective was quite informative. "A little compassion goes a long way, which is easier when the stress is unrelated to the relationship. It's important to recognize no one signed up for this brand of coupling: together all the time, no external stimuli, no friends, working from home. It'd almost be unusual if stress levels weren't high right now.
"Start by separating those things that are actually within your control from those that aren't, then take a look and see which stressors you control as a couple, followed by talking about those particular concerns with your partner. This will help you diffuse the stress in the right directions while freeing you to focus on the stressors that are yours to bear and trying to disregard the ones that no amount of worry is going to fix."
The keyword is compassion because it's hard on everyone in this season. I know it's hard to be completely mindful regarding your approach to being present for your loved one, but the best you can do is try to be gentle and understanding as you'd like them to be for you. It's that little effort that will take both of you a long way.
Many people are also dealing with the lack of healthy boundaries during this season. Boundaries are essential because it allows individuals to deal with things first by themselves to function in their relationships. Due to the limited outside support systems like seeing family and friends to balance our emotional and mental headspaces, couples are now forced to rely only on each other for everything—which can add a lot of pressure and conflict to their union. Our amplified home lives leave very little room to separate work life, time for yourself, and couple time which interferes with maintaining a balanced routine.
Tips for maintaining a healthy relationship during the pandemic: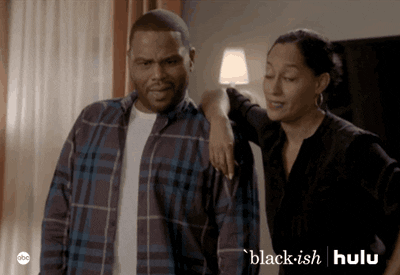 high five tracee ellis ross GIF by HULU
Giphy
Believe it or not, communication is the most essential aspect of any and every relationship. During this season, anxiety, stress, and depression are incredibly high and often lead couples to having more negative emotional reactions and arguments. And because tension is so high, it can lead to couples withdrawing from being more intentionally open about how they're doing and feeling on a daily basis.
I asked Dr. Taylor how he would advise individuals in relationships to communicate more mindfully or intentionally when they struggle with communication how they feel often. He mentioned a few insightful tips. "That's usually a problem with fear of conflict, the need for validation, a desire to keep the peace, trouble tolerating anxiety around difficult conversations, or some form of all four.
"I advise people to try out new communication skills with people they don't care about and work up. It's much easier to start working on communication skills when the stakes are low since you'll be building up your tolerance for when it really matters."
We all have topics we aren't as fond of speaking about in a relationship, but it's essential to actively deal with the issues versus suppressing them and having them blow up in the future because you're choosing to avoid it for temporary comfort. Life has been hectic as hell to get through, but we have to continue to seek new ways to support each other actively. Being mindful of our intentions is the root of our beginning to make things better, and it starts with being open to talking about how we can support one another. Instead of hanging on to every word your partner is saying, lead with being a good listener and stop taking things personally—constructive criticism is the backbone to our growth.
Set up a clear routine to help add some form of structure to help motivate each other. Pencil in work time, you time, us time, and try your best to maintain those boundaries to help each other thrive in this season. If you're in a long-distance relationship, make sure you and your partner are staying on track with your FaceTime dates, whether daily or every other day. There are still many ways you can grow together, read books, watch movies and shows, play online games, or work out together on FaceTime.
Tips for couples interested in exploring couples counseling: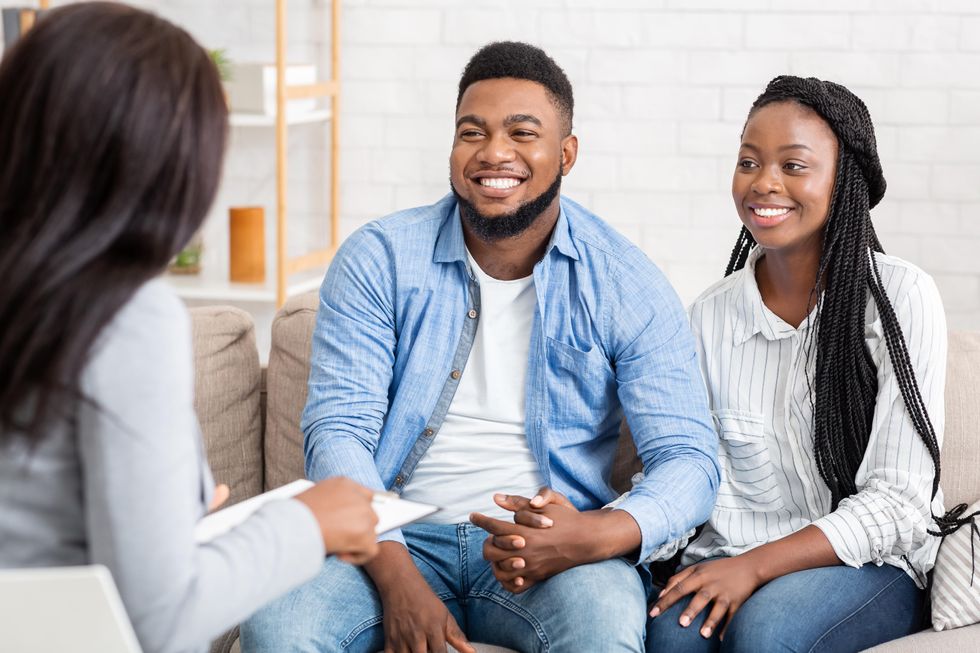 Shutterstock
The pandemic has added many news issues in relationships, and it has also amplified existing problems. Some individuals are having a rough time dealing with how to deal with personal issues while still being present in their relationship. "It's important to differentiate a pure couple's problem from a problem that's affecting the couple," said Dr. Taylor. "Is each person a participant in this problem, such as with sexual foreclosure or boredom? Or is it that one person is having an issue, such as anxiety, depression, stress management, etc., and it's affecting the relationship? For couples problems, I do not advise individual therapy. I would suggest that unless it is a purely mental health issue, individuals should endeavor to solve relationship problems in couples therapy and not individually with their own therapist.
"After all, what do you have to say about your relationship that a therapist deserves to hear, but your partner doesn't? That sounds like avoiding intimacy to me. And it certainly doesn't help to be in both couples therapy and individual therapy if you just keep the peace in couples and then go talking behind your partner's back about the real stuff to your individual therapist, which is most often what happens."
You can pick and choose when you want to be open with friends, but transparency in a relationship is necessary all the time. Even when we have good intentions, and they end up making our partner feel bad, we have to choose to work through it together. This is why couples therapy can take the lead with learning how to hear each other more effectively and learn how to support each other in rough times.
I asked Dr. Taylor what advice he had for couples that are having a tough time in this season that are open to seeking couples therapy but aren't sure it can repair their relationship or maybe are just afraid of being vulnerable with a stranger. As per usual, he had some gems to share.
"The goal of couples therapy isn't to repair the relationship. It's not about supergluing you both together regardless of circumstances. Largely the first step in couples therapy is getting the partners to make a decision about whether they even want to try to be together. It's very common that one person sitting in the room has already left in their head, and they're just going through the motions. The second step is to agree on what the problem is. Couples don't always walk in on the same page with that issue. So I would say if you're considering going into couples therapy, if at a minimum, you have a goal of gaining a better understanding of what you each want in a relationship and a partner, as well as what kind of partner you want to be.
"If you go in with that mindset, it has a high degree of success—if not now, then in preparing you for couplehood down the line. It also helps you succeed because it does not depend on what your partner does in terms of how they handle themselves in couples therapy and their willingness to engage in the process."
I know times are rough for all of us in some way or form, but I just want us to take our time with ourselves and our significant others. Tread lightly and lead with trying to understand first rather than pointing the finger at your partner. We can't win being opponents; we can only win as a team to celebrate our shared victory.
Are you a member of our insiders squad? Join us in the xoTribe Members Community today!
Featured image by Shutterstock

Keep reading...
Show less
Black women are the core of this country and are the stern foundation of the Black race. They are often the least celebrated in history books and in our day-to-day lives because of intersectionality, being that they are Black and women. Black womanhood has evolved immensely over the decades, but unlike many other individuals, our change and opportunities have always developed slower because of the lack of support Black women often have. Either dealing with sexism, racism, or being gaslighted for their experiences.
Black womanhood is defined by unapologetic Black women that persevered through every storm regardless of the mishaps.
Here is a snapshot of Black womanhood and Black feminism in America throughout the decades. The good, the bad, and our bittersweet realities all in one.
Featured image via Unsplash
Keep reading...
Show less
Black women have been trailblazers since the beginning of time. However, many people lack knowledge of historically famous Black women because there is very little Black history taught in American school systems. Malcolm X never lied when he said, "It is the process of mis-education that inhibits the full potential of a nation."
According to the National Council for Social Studies, "Only one to two lessons or 8–9 percent of total class time is devoted to Black history in U.S. history classrooms." So no need to sweat about how you could have done better when you were given limited tools to do so. This is why self-educating yourself about Black history written by us should be a continuous journey you choose to explore. Here is a mixed list of some of the most groundbreaking Black women figures that lead the way for all of us.
Featured image by Giphy

Keep reading...
Show less
Malcolm X was an African-American Muslim and one of the most prophetic human rights activists in history. Courageous and determined with every word uttered from his mouth—yet humbled and teachable by his mishaps. He was filled with passion advocating for human rights for the Black community, regardless of all it's cost him. If you haven't read his autobiography that he had predominantly written alongside Alex Haley—you are definitely missing out.
X's autobiography shed light on how disciplined he was despite his circumstances and how willingly vulnerable he was in return for transformation to become a better version of himself. Malcolm X will forever be the muse for justice, as he mentioned, "A man who stands for nothing will fall for anything."
Here are some inspiring Malcolm X quotes to remind yourself of the power that lies within you for the times where you forget.
Malcolm X + Self-Love Quotes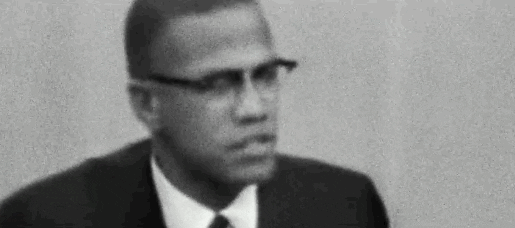 Giphy
"There is no better than adversity. Every defeat, every heartbreak, every loss, contains its own seed, its own lesson on how to improve your performance next time." – Malcolm X
I know life has flipped many of our lives upsides down due to the ongoing pandemic, but just know that all that we are enduring is serving a purpose in a significant way. Our God is an intentional God, so this season serves a purpose; even if life still looks a bit blurry, keep going.
"Anytime you see someone more successful than you are, they are doing something you aren't." - Malcolm X.
So when you have your moments of comparison, pause and pay attention to the little details because that's the part you're missing—focusing on the little details that work for your story, not someone else's. Focus on your lane, things may not always come on your timing, but they'll come when you're ready for that blessing; until then, stay present and do the best you can with what you have.
Malcolm X's Appreciation for Black Women Quotes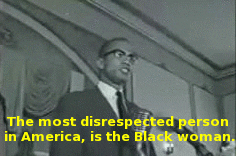 Giphy
If y'all didn't know prior, let me just tell you now Malcolm X was the hero for Black women. He recognized our struggles, spoke up about colorism issues, and he was ready to fight our battles if we were ever harmed.
"The most disrespected person in America is the Black woman. The most unprotected person in America is the Black woman. The most neglected person in America is the Black woman."—Malcolm X
His goals were set on doing whatever he had to do to uplift the Black community. Fifty plus years later, we're still dealing with the mindset of not feeling good enough or working twice as hard to get noticed in white spaces. We still have issues with colorism and texturism that was started by the white community and frowned upon within our own community. We have to do better, but we can only do better if we're willing to hold ourselves accountable for shifting such toxic mindsets.
"Who taught you to hate the color of your skin? Who taught you to hate the texture of your hair? Who taught you to hate the shape of your nose and the shape of your lips? Who taught you to hate yourself from the top of your head to the soles of your feet?" - Malcolm X
You are beautiful as you are. To my dark skin sisters, I see you and value you; you do NOT need to settle for just anybody because society claims your options are limited. Throw that myth away; you are as exquisite as they come, and you deserve the world, nothing less. Stop fetishizing light skin or biracial Black women; it's uncomfortable to be appreciated for our skin tone versus our character and what we add to society. To my sisters with 4C hair, learn to love it despite what the world perceives of how 'unmanageable' your hair is. Let out your afro shine or slay your natural styles if that's what you please.
We have to take away these beauty standards formulated by whiteness. Black features are astounding, I have my personal receipt of being teased for my big full lips as a child, and now every woman wants them. Our features are not trends; they hold timeless beauty.
Malcolm X + Education Quotes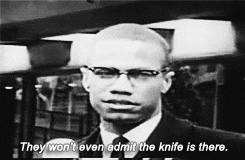 Giphy
Among the many character traits I absolutely adore about Malcolm X, one of my favorites was – he was always trying to learn something new; he was a student and teachable scholar for a lifetime.
"Education is the passport to the future, for tomorrow belongs to those who prepare for it today."– Malcolm X
One of the most transformative moments in X's life was when he was incarcerated for ten years. He had such a rough childhood that robbed his youth and drew him into life on the streets. In jail, he was finally able to be reflective—to see how far he's come and question if this is all life had to offer him. He rejected the mindset of missing out in the world because he was behind bars. X was so ashamed of not reading or writing well, which is why he dedicated his time there to educate himself socially, spiritually, mentally, and emotionally.
As Malcolm states, "Without education, you're not going anywhere in this world."
Self-education matters as much as traditional education is taught in schools, where so many things are taken out of history because it doesn't suit white supremacy. The system was set up for us not to know ourselves, so it's every Black individual's duty to seek knowledge about our roots, whether through a book, podcast, documentary, etc.
"Education is an important element in the struggle for human rights. It is the means to help our children and thereby increase self-respect." – Malcolm X
If you don't know your history, you can't combat the issues we're having today because you're unaware of the marginalized system's patterns that were built to hold us back.
Malcolm X + Justice Quotes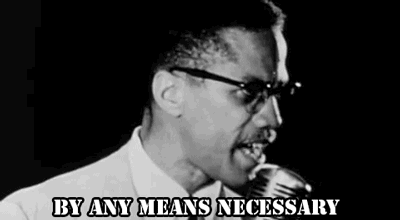 Human Rights Unity GIF
Giphy
I don't know about y'all, but there was never a lick of text in my textbook talking about all of the work Malcolm X has contributed to society. And that information was held back to hold back our power of knowing our worth.
"America's greatest crime against the black man was not slavery or lynching, but that he was taught to wear a mask of self-hate and self-doubt."― Malcolm X
Many people dismiss Malcolm X's ideologies because of fear and self-doubt. He was the definition of articulate and unapologetic about his stance, which in itself was his most significant threat. Malcolm taught us that complacency wouldn't make the changes we want to see; you have to get uncomfortable to demand the respect and care you deserve.
"Be peaceful, be courteous, obey the law, respect everyone; but if someone puts his hand on you, send him to the cemetery." ― Malcolm X
Malcolm's legacy taught me self-worth is something you have to fight for; you have to define it for others and be vocal about your boundaries. Some people may be dismissive because of his radical behavior, but Malcolm and Martin Luther King Jr. had the same goal, but they just had different ways of getting things done.
"I don't even call it violence when it's in self-defense; I call it intelligence." ― Malcolm X
Your power lies in your voice; if you don't use it effectively, you are enabling anyone to have their way. So live your life unapologetically speaking your truth and claiming what's yours!
Are you a member of our insiders squad? Join us in the xoTribe Members Community today!
Featured image via Unseen Histories on Unsplash
Keep reading...
Show less
Toxic masculinity has been masquerading as traditional masculinity for centuries. Toxic masculinity bans men from a healthy relationship with themselves, where they are allowed to be vulnerable, sensitive, empathic – basically every emotion society often labels as feminine. And it stunts their mental and emotional growth that perpetuates false ideologies of manhood that hold them back from having a better understanding of themselves and showing up for their loved ones.
The stress toxic masculinity puts on men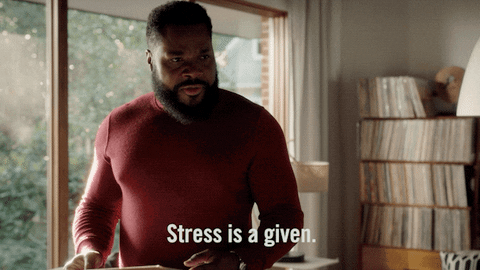 Giphy
Men are continuously given the objective that they must be independent, self-reliant, physically tough, etc. Society often tells men this false narrative as the only way to make them successful in terms of business, maneuvering in society, and finding a partner. They are taught that they simply can't afford to be vulnerable because it'll be ridiculed.
The American Psychological Association's Guidelines for Psychological Practice with Boys and Men mentions that raising boys into "traditional" masculinity is harmful to their health and wellness. Licensed professional counselor Eric Patterson at mental health startup Choosing Therapy notes that "toxic masculinity is an ever-present issue." I asked him some questions regarding the mental and emotional distress toxic masculinity puts on men. His response brought forth insight and clarity.
Patterson stated, "Unfortunately, toxic masculinity puts very little stress on the men who are actively perpetuating notions of superiority. They tend to be oblivious to the impact their views and behaviors have on others. The men that hope to be more enlightened may struggle with their place and their role. They want to support equality without denouncing their entirety of their sex, which can prove challenging at times."
Sadly, toxic masculinity is like a domino effect; it affects all of us. So if we don't call out toxic traits, we are enabling them to continue. It begins and ends with accountability – you can't do better until you know better.
Everyday examples of toxic masculinity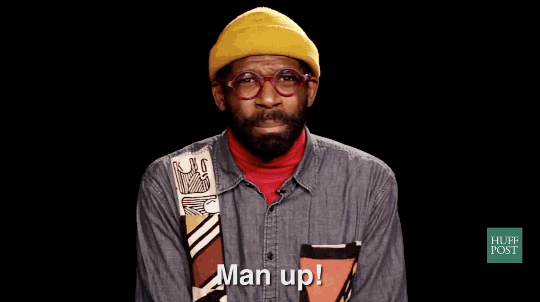 Giphy
Toxic masculinity is often poured into men from their childhood days. Their parents telling him he shouldn't cry because he's a boy and 'real men' don't do that. Men are often taught that masculinity is supposed to be hypermasculinity, being aggressive, suppressing their emotions, and always feeling the need to be a dominant figure. They are often excused for being promiscuous compared to women – who would be easily labeled a hoe. Either party shouldn't be applauded for this; it's not a fruitful sport, but if people feel that's the life they want to live, keep your comments to yourself or make sure you judge them the same way, instead of it being one-sided.
I asked some men about their most toxic trait and how they are actively unlearning those perspectives – their answers were quite insightful.
"I would say my most toxic trait is that sometimes I think so highly of myself that I'm mostly unwilling to take advice from others because I'm under the impression there is no way they could understand what I feel I have more knowledge on," said Johnny Welch, program coordinator in Philadelphia, PA. "I simply think I know best, even in cases when I know nothing. This trait has left me numerous times feeling the burn when I could have simply not touched the stove. I'm well aware of the issue and try to make steps to correct it."
A good start at overcoming toxic masculinity is acknowledging your issues and then building stepping stones to combat them. The goal isn't perfection; it's about progression. Talk about this with your male friends and ask them to hold you accountable or ask them if they can suggest ways for you to change your old habits. Get used to not always leaning on women for vulnerable conversations; she can't be your therapist and partner; that's too much stress for anyone.
Normalize talking about your emotions with other men.
Another man echoed a similar sentiment regarding communication, "I would say my most toxic trait is being inconsistent when it comes to communicating," said Carrell Calhoun, operations manager in Bethlehem, PA. "Sometimes I have this, I-don't-feel-like-talking type of attitude when I feel like something isn't a major issue, and how I work on that is to just allow my partner to express themselves."
Frequent communication is essential in every relationship, whether it's platonic or romantic. Just because you're with someone, it doesn't mean you are able to read that person's mind all of a sudden. Let's normalize leaning on each other in times of need instead of perceiving it as a way to emasculate men.
How do women and society play a role in toxic masculinity?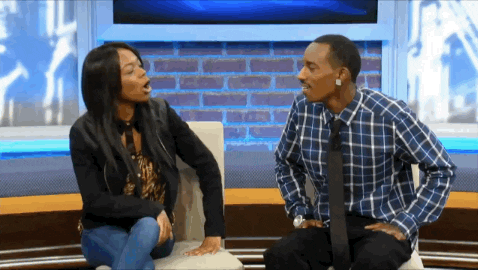 Giphy
Believe it or not, ladies, some of y'all play a part in enabling toxic masculinity. Telling a man he's soft or shouldn't be emotional is problematic. I asked some men what they would tell women that said 'you're not a man' if you show vulnerability in any way, crying or expressing how they felt. They had some interesting tea to spill.
"Emotional intelligence matters, empathy matters. Men that are viewed as crazy, non-communicative, toxic, or nonchalant have probably become that way due to a woman or man telling them that same sentiment as they grew up," said Cedric Calder, CEO of Artisan Echelon in New Jersey. The same men that are told they "ain't shit" have become like that for a reason, and while everyone should be accountable for their own actions and grow/learn from their experiences – not everyone has the mindset to get through it [and] receive assistance in doing so. Human beings are social creatures, and being social creates some sort of stress, whether good or bad, and these feelings need to be released one way or the other."
Amen, on the necessity for emotional intelligence! Toxic masculinity robs men to tap into their emotional intelligence. This is a collective Black issue we have because I was also taught to repress my emotions because it made me look weak, but as I got older, I learned how important it was to thoroughly understand my emotions so I can show up better for myself and others.
How to combat toxic masculinity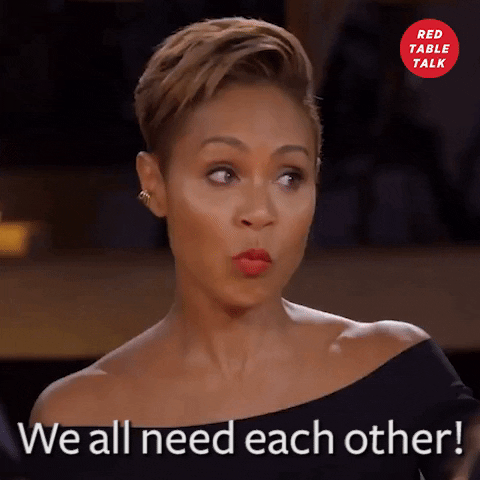 Giphy
Combatting toxic masculinity is NOT a woman's job. I've heard the saying that 'it's a woman's job to make a man a better/evolved man' countless times – and that's too much of a burden. As Marlon Dundas, digital investment professional in Queens, NY, stated, "I believe a relationship is a mutual agreement to learn from each other. If you trust and value the person you're with, then you will be made a better person. It doesn't matter if you're a man or a woman."
So yes, back to the daily televised show, it's a partnership. Both partners can help each other, not completely burden each other in specific areas, and expect things to mend themselves over time because they won't – they'll just get worse if you don't address them. As licensed professional counselor Eric Patterson mentions:
"Women can support this shift in men by pointing out undesirable aspects of toxic masculinity and times when it presents. By addressing the situation with love and support rather than anger and judgment, there is a better chance for success. Women must remember that the man must want to change, and even if he does, he could be working against decades or generations of problematic behaviors. It will not change overnight."
Ladies, I know bending backwards comes easily to us sometimes, and that's something we have to work on collectively. But you can't change a man that is not ready to change himself for himself first, and then you can benefit from it. Change only sticks when we do it for ourselves versus for others. You can only guide him and cheer him on along the journey, but you can't make the changes he needs to make within himself.
Men don't have to be hypermasculine to be considered man enough; show how you feel, reveal the real you from under the mask. Toxic masculinity can't thrive if you choose to work through your issues, so you can be an evolved man for yourself and your loved ones.
Are you a member of our insiders squad? Join us in the xoTribe Members Community today!
Featured image by Shutterstock
Keep reading...
Show less