Imagine walking out of the doctor's office with a prescription that says, "Pamper yourself one time a week."
I bet you would be just as puzzled if a script was handed to you with directions to love yourself because there are a lot of sources instructing you to do so but few and far in-between telling you exactly how.
---
Pampering is just as subjective to an individual as self-love, meaning that there really is no one-size-fits-all way to do so, and there is a little work involved to find the best ways for you. For example, a person that usually takes a DIY approach to their hair and makeup may find it pampering to splurge on a salon experience, whereas others find it to be a routine.
The definition of "pampering," however, is "to indulge with every attention, comfort, and kindness; spoil." With that in mind, hold on tight sis, we are about to turn your birthday into a lifestyle!
Step One: Prepare For Your Self-Care Day No Later Than The Night Before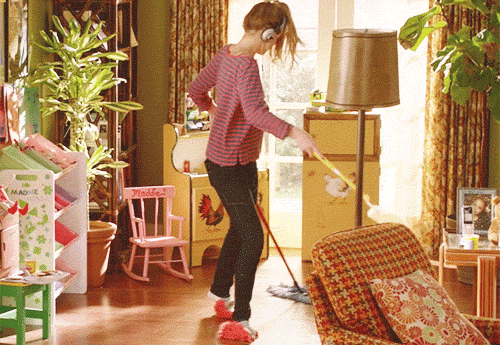 What good is a day out at the spa sipping mimosas and living your best life with a messy house and a sink full of dishes? Now don't get me wrong, the whole adulting thing is a tough reality that none of us signed up for in the first place, but a major key of any successful routine is discipline.
Set an hour or two aside to get your living space fit for a queen so that you can wake up (a little later than usual) to a beautiful and clean abode. With all of the household chores out of the way, not only will you have a great self-care Saturday, but a great weekend.
Step Two: Think Deep Thoughts About Parts Of Yourself That Need A Lot More Attention And Plan Accordingly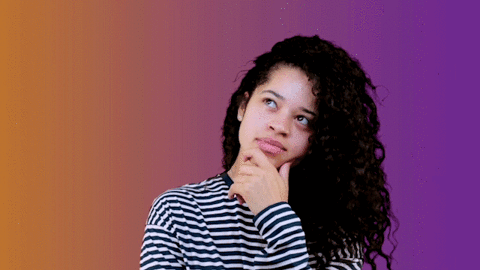 Your self-care day is a lot like planning your friend's birthday, except you are putting all of that attention on you, which can feel a bit odd if you aren't used to loving on yourself.
Taking a brief inventory of your true emotions each day can point you in the best direction. Feeling anxious and overwhelmed during the week? It's time to bust out Groupon to find a deal on a massage. Feeling scattered and overwhelmed at the end of your week? Perhaps putting the 'do not disturb' sign on life by data fasting and having a staycation at home filled with wine and ice cream will do the trick.
Honey, whatever floats your boat is what you really need to be aware of because the day is yours. The great thing about journaling a few of your emotions and planning your pampering accordingly is, you learn to care for yourself as if you are your best friend. After seeing a repetition of a negative emotion, you will instinctively know "Hmm girl.. It looks like you need a spa day."
Step Three: Create An Accountability System For Your Pampering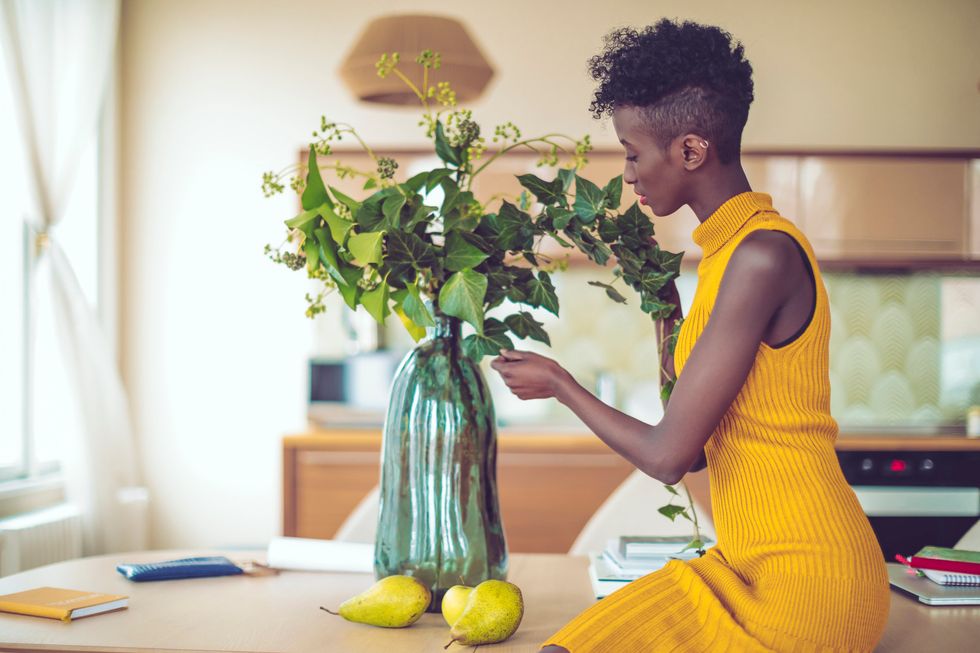 Getty Images
I grew up watching way too many Disney movies, but even as an adult I often find myself still enamored by the concept of The Enchanted Rose. To make an extremely long story short, the rose would wilt to its demise causing the human prince to remain in a beast's body unless he learned how to love another person. It seems like there are so many levels to life that are off-limits until you start loving yourself, yet in the hustle and bustle of life, we forget how important it is to schedule the time to do so.
The antidote to this is commencing your pampering routine with a bouquet of flowers of your own. It's something about fresh flowers that brings out the bougie in all of us, and metaphorically those beautiful flowers represent you. If you love being dramatic, you could pretend that the death of those flowers means the death of your best life, or you could use the flowers as a reminder: "Water is running low, it's time to give them some TLC and take inventory of my feelings," or, "My flowers are dying, it's time to get some fresh ones"... *ding ding ding* you just pampered yourself.
You only get one you, and you deserve all of the love that you try your best to give everyone else. The thing about self-love and self-care is it's hard as f*ck at first, but you will never regret doing the work.

You won't run into anyone who says, "I regret being active, eating right, going to therapy, and treating myself kindly," so why not turn those activities into a lifestyle? You owe it to yourself to be exactly who you need.
Featured image by Getty Images.