As I age, my interest in clean and effective skincare products continues to grow as I'm becoming more aware of my health and appearance. A few years ago, I finally discovered super affordable and easy products that would solve my overly oily skin, changing my skincare routine forever. Now that I have the basics down, my quest for radiant skin continues as I'm determined to achieve the perfect summer glow. While I love my current cocktail, I'm interested in new products that can do more to enhance my natural complexion during warmer weather.
---
Due to the advancements of skincare, there are countless products and tools on the market specified to help certain skin types. Not only is it important to know which products are made for you but it's also important to know the products to wear during seasonal weather changes. With so many formulas promising to revitalize and rejuvenate our skin, it can be difficult navigating which are actually worth our time and money. On the hunt for inclusive products for melanated women of all skin types, I enlisted the help of skincare expert Simedar Jackson for advice on her favorite must-haves this summer.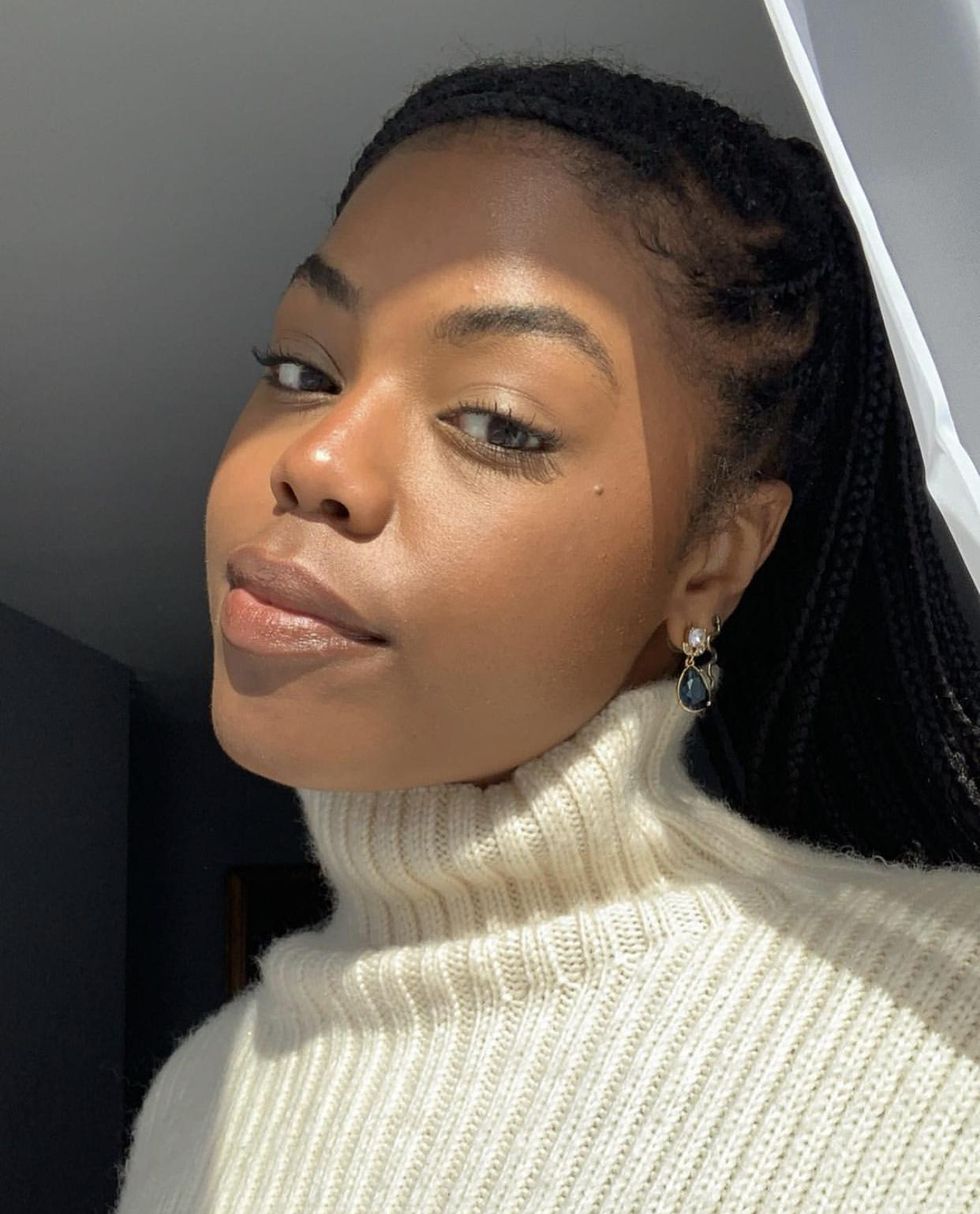 Simedar Jackson, NYC Aesthetician/Founder of Skinfolks
Courtesy of Simedar
An NYC-based esthetician, Simedar is the founder of Skinfolks, a service to help people of color feel seen within the world of skincare by sharing new and award-winning products while dispelling common myths within the black community.
Check out Simedar's suggested products as well as a few that I stumbled upon on my own that are lightweight and perfect for women with darker skin tones this season.
1. Sunscreen
It's true the more melanin within our skin, the less likely we are to experience sunburn. But one of the biggests myths is that black people don't need sunscreen. The darker the skin, the more it protects us from sunburn, but our melanin shield doesn't protect against harmful UV rays. If enduring continuous long-term exposure to the harmful rays, then damaged skin will surely follow.
"We don't need a special sunscreen," Semidar explains, "What we need are sunscreens that cater to our skin. Bad sunscreens will leave you looking like a ghost, leaving a white cast. SPF products that include zinc oxide or titanium dioxide are for people with oily/sensitive skin by controlling oil."
Black Girl Sunscreen is gaining popularity because of its sheer application perfect for enhancing melanin. With a strong SPF 30, BGS was created for everyday use and filled with natural ingredients that will protect skin from the sun while doubling as a moisturizing lotion.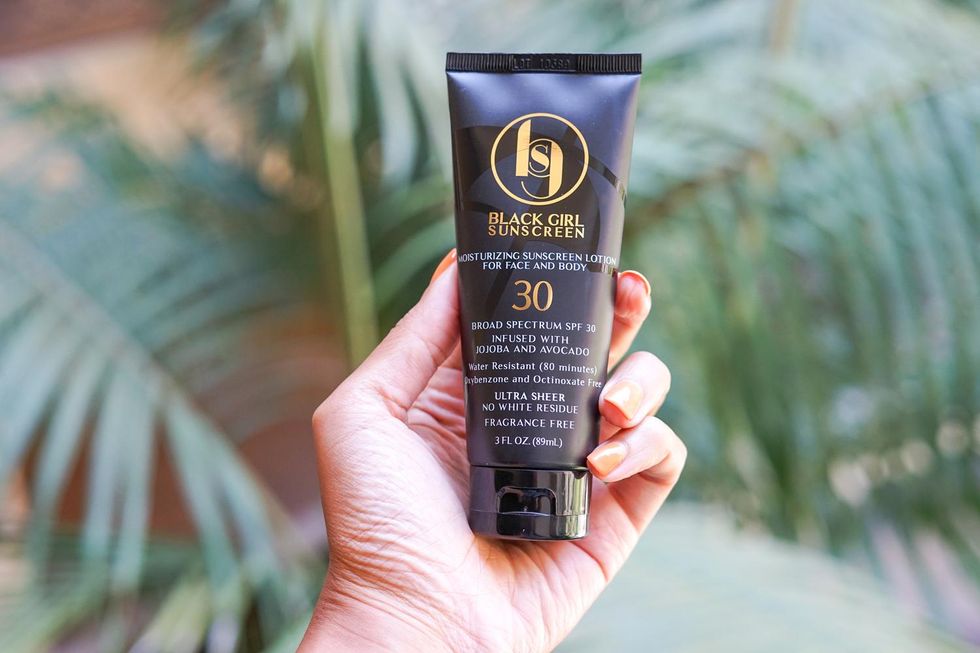 Shahirah Ahmed/xoNecole
​Product Recommendations for Sunscreen:
For a dewy look, everyday application.
Unseen sunscreen, Super Goop for oily skin acts like a primer.
For a cheap yet effective quality sunscreen, found at any drugstore.
2. Self-Tanner
As a black woman, the thought of paying for a tan seemed counterproductive until recently. As the idea became less far-fetched, I began to speak with more Black women who don't shy away from the experience of tanning or using self-tanner.
"For black women, we think tanning is only white women. A sunless tan leaves us with no burn and irritation from the sun. Black people get sun burned too, so this product creates sunkissed skin without the sun which damages the skin," Simedar explains about the Dr. Dennis Grossman Alpha Beta Glow Pad. "The self-tanning glow pads build a natural looking tan over time blending perfectly into your natural complexion. Another one of my favorite benefits is the natural, makeup free foundation or concealer acting as a replacement. I'll use gradually once a week for a smoother, glowier look."
She continues, "For a hydrating moment with a no makeup/no filter effect apply pads to head and neck applying with full coverage like foundation just below the jaw." She advises this however is not a treatment for hyperpigmentation.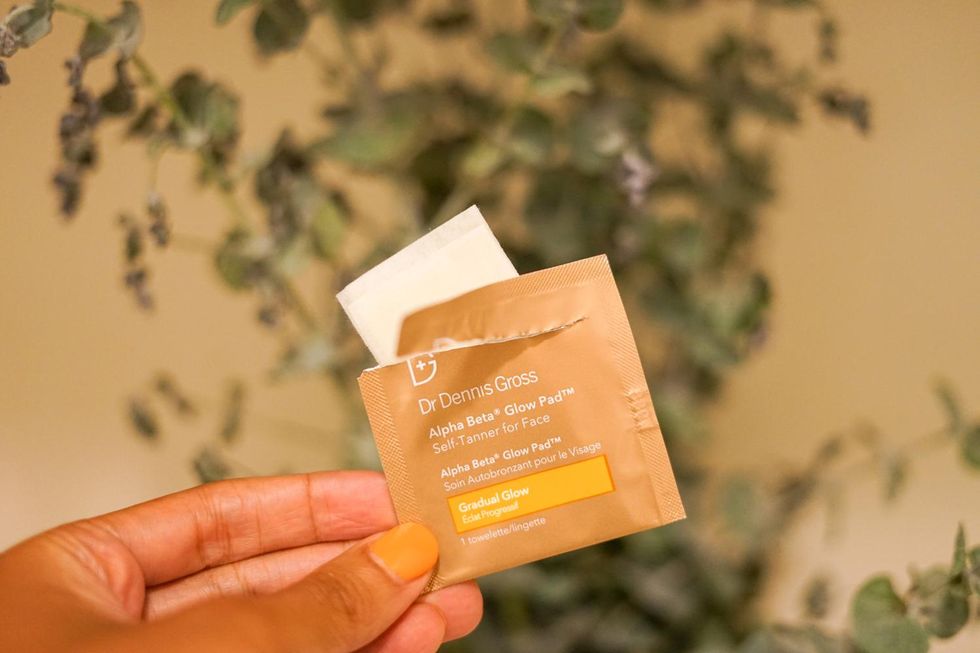 Shahirah Ahmed/xoNecole
Product Recommendation for Self-Tanner:
3. Pore Perfecting Cleansing Gel
The basis of every facial routine is the perfect cleanser. When it comes to removing excess oil, I prefer cleansers that are created to be soft and gentle on the skin, getting rid of dirt with ease. After applying the Dr. Dennis Gross Alpha Beta® Pore Perfecting Cleansing Gel for the first time, I instantly knew this product was a gem.
Soft and moisturizing, the gentle gel is like no other. Simedar seconds that thought as she adds, "Pore Perfecting Cleanser is one of my favorites for everyday use and is gentle enough for sensitive skin."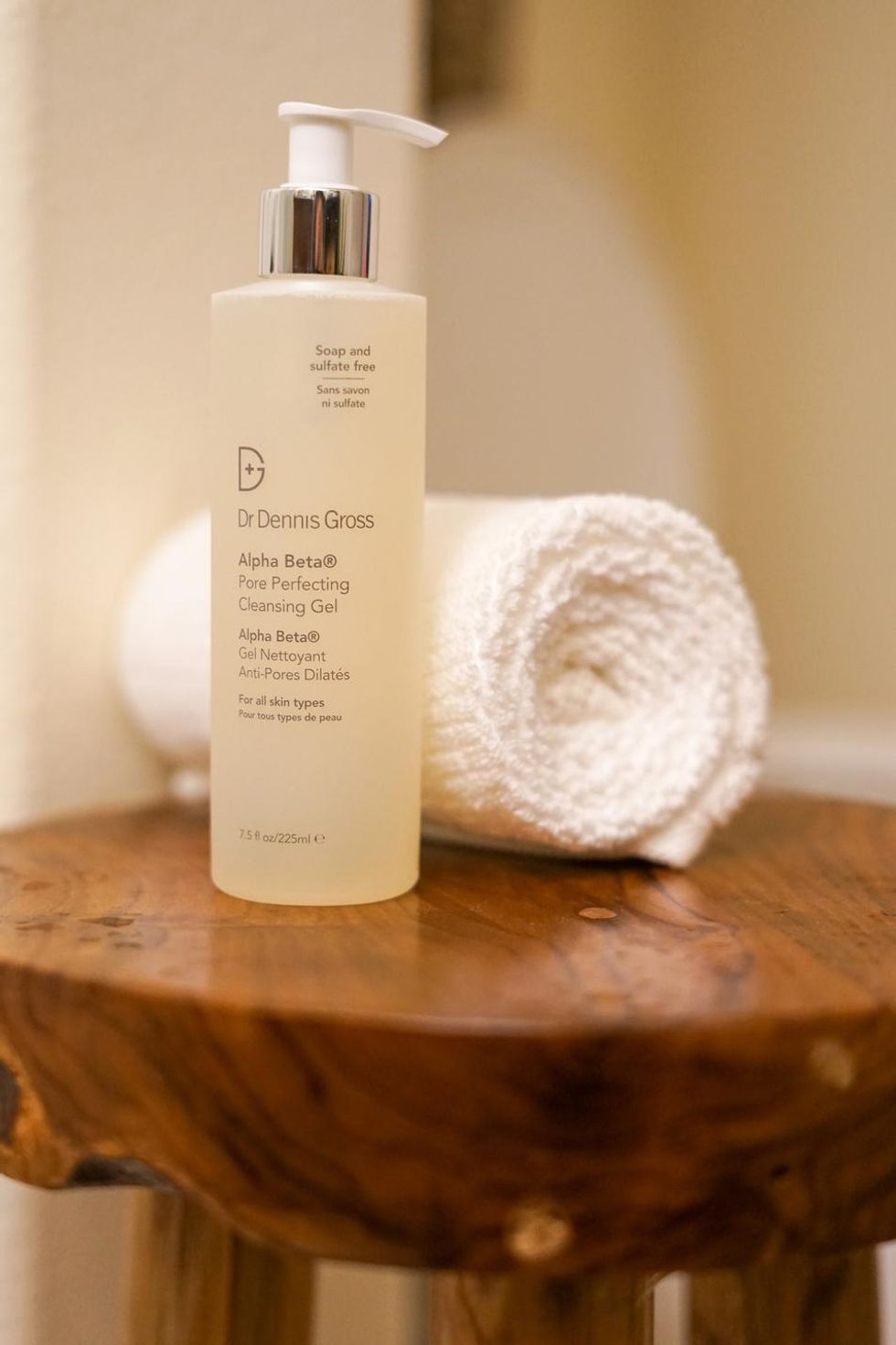 Shahirah Ahmed/xoNecole
4. Alcohol-free Toner
This cool and calming alcohol-free toner by Revision Skincare is made with ingredients that hydrates and refreshes after cleansing. A blend of plant and algae extracts, this is a toner that won't leave your skin feeling dry or tight. Soft and gentle yet strong enough to remove excess makeup and dirt, this is one of the best toners I've tried for those with all skin types. I'll be ditching my old toner for this new favorite.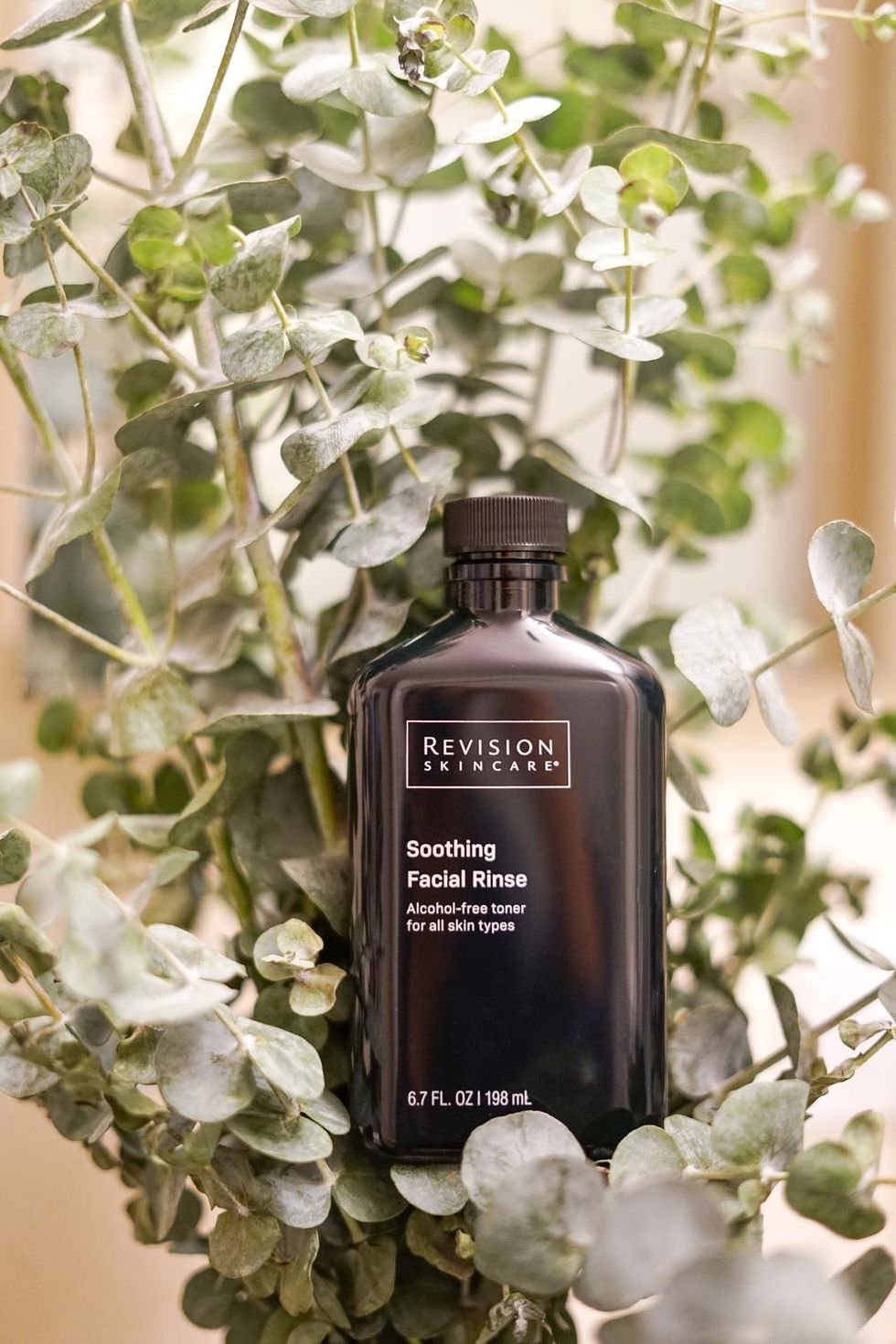 Shahirah Ahmed/xoNecole
Product Recommendation for Alcohol-free Toner:
5. Moisturizing Body Bar
A soft peachy souffle, this moisturizing bar by The Body Butters was more lustrous than expected. The handmade nature of the bar adds a specialized touch to the incredible moisturizing experience. Described as a spa at your fingertips, I can attest to the sweet yet relaxing aroma instantly boosting my mood in the process. Don't forget the exfoliant glove as it completes this magical skincare treatment.
Product Recommendation for Body Bar:
6. Body Exfoliator 
Natural Radiant Life's Body Exfoliator is made of a captivatingly sweet aroma, taking body therapy to a whole new level. Activated when the combined ingredients are rubbed all over your body, dead skin and toxins are gently removed while adding moisture and much-needed oxygen to your skin helping the skin look bright and plump. I can tell with consistent use, I will have healthier, softer and more radiant skin.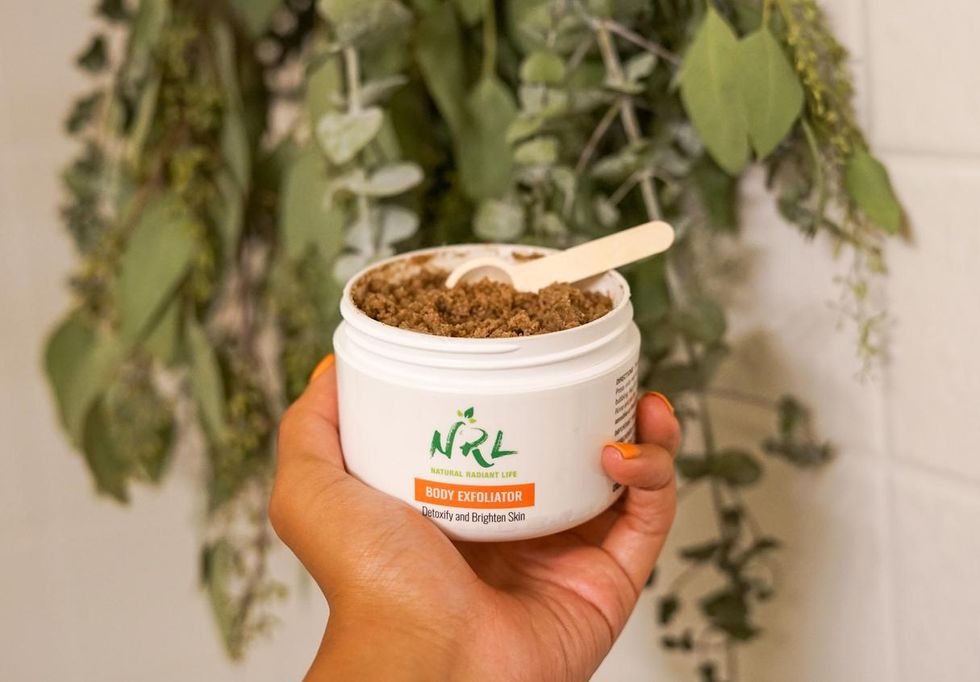 Shahirah Ahmed/xoNecole
Product Recommendation for Body Exfoliator: 
Featured image courtesy of Simedar Jackson