I cannot fathom dying alone with nobody even picking up the phone to check on me.
Imagine sitting in your living room one evening, wrapping some last minute Christmas gifts, when for some reason or another you take your last breath. Nobody around to witness it, nobody in your life who even cares. Even worse, to sit there for three years as your body slowly decays, the static that once crackled on your television dying along with you.
I'm sure many of us cannot imagine such extreme circumstances, but that is exactly what happened to Joyce Vincent in 2003. She was a beautiful young Caribbean woman from North London whom many confessed to being someone who everybody loved--just not enough to make sure that she was still alive and well. This real-life tragedy was recently depicted on an episode of Being Mary Jane, and the story is so heartbreaking that even portraying it on a TV show couldn't mask the emotional impact of what it must be like to die alone.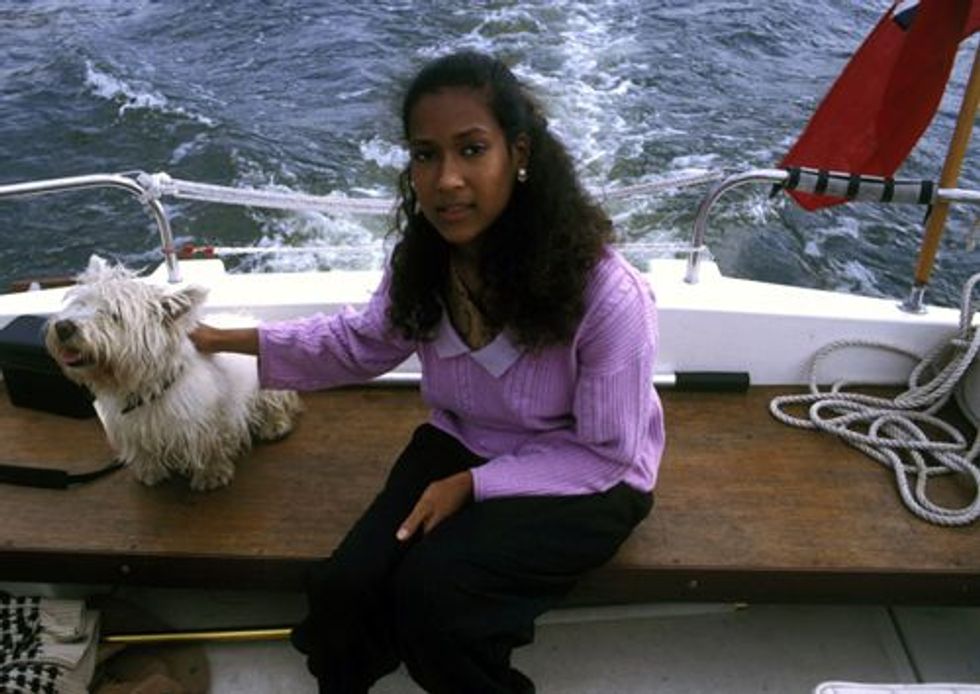 To date, no one knows what caused the death of the 38-year-old woman who by many accounts seemed to be living "the life," but more disturbing is the fact that her death wasn't realized until three years later during an eviction. It's a mystery that filmmaker Carol Morley set out to explore in her new documentary Dreams of Life, which debuted this past October at the BFI Film Festival in London and has garnered nomination buzz for best documentary.
While researching the mysterious events following Joyce's death, Carol Morley initially had a difficult time finding anyone who even knew the young woman. The ones who did--the family members of the deceased who attended her funeral--would not respond to Morley's inquiries. Finally after some time, past friends and associates began to reach out to share their memories of the woman they saw as a beautifully talented, sociable and intelligent woman who they thought had it all together. By many accounts Joyce was popular, lovable, and charismatic. She was a singer, whose gift led her to meet celebrities such as Quincy Jones, Stevie Wonder, and even Nelson Mandela.
So what happened within the life of this budding singer/socialite that forced her to withdraw from the public, resulting in her death going unnoticed for so many years? While many people focus on how a seemingly healthy young woman died suddenly, I believe many don't consider the possibility that she died of loneliness--something that many people quietly suffer from every day.
The signs are sometimes there, but we're too busy to see them. Here are three things I personally took away from Joyce's story on what to look out for before those I cherish drift away.
Just Because They Smile Doesn't Mean They're Happy
I'm acquainted with so many young women who insist that they're so independent and they don't need anyone in their lives, so they focus on work and never make time for anything else. I know women who have given up on love due to past heartbreaks, and given up on friends because they're unable to trust others. Is this what happened to Joyce? Did she give up on building new relationships with others due to past hurts, and eventually waste away in her loneliness?
I'm sure many of us have heard the saying "smiling on the outside, crying on the inside." The truth is, this world and everything that comes with it can be depressing. There have been plenty of times that I've kept my emotions inside, pretending like everything was okay, when inside I was breaking down. Mental illness, specifically depression, is a disease that more and more people are being diagnosed with, but many are not being treated for. Depression is often linked to anti-social behavior, and total withdrawal from others. I've been at the point in my life where I was so consumed by my own issues that I withdrew from my loved ones in order to "spare them" the ordeal of having to deal with my problems. I've since learned this is not the way to go. Everyone needs some sort of human interaction (outside of work).
Small Gestures Go a Long Way
I was taught in my youth to show kindness to others, especially those who may be singled out and made fun of. You never know what someone else is going through, and just the simplest gesture of kindness to someone you may not know well or at all, to let them know you're interested in them and that you care, can make a big difference.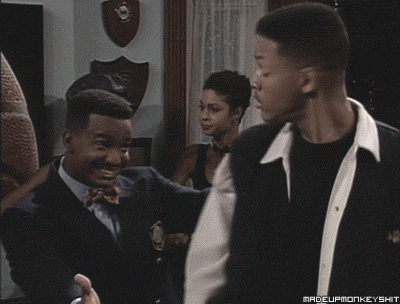 In a world consumed by digital media, we a as a society seem more likely to type hello to strangers online rather than say hello to the strangers we pass on the street everyday. Taking the time to notice someone who may not have been told hello in years can make a huge impact in their life. A lot of the time we tend to judge others who seem to keep to themselves, assuming they're strange or something is wrong with them. Why not join that quiet person who always sits alone at lunch and start a conversation? Maybe they won't engage, and that's fine because the effort was made, but what if they do engage and what if you make a new friend? No one should die alone, and that is exactly why the story of Joyce Vincent continues to haunt me.
Let Your Loved Ones Know You Care
One thing I've learned not to do is a hold a grudge. There isn't much my loved ones can to do to me to force me to never speak to them, and I make a conscious effort to never hold grudges.
A few years back, I almost lost my mother to symptoms of MS, and from that day forward I vowed to never let petty things get in the way of showing my love and appreciation for those I care about. I couldn't imagine any one I loved leaving this earth unsure of how I feel about them. I also do my best to not distance myself from others.
So often I find myself consumed by work and my immediate family, that I often neglect my loved ones who I don't see everyday. A few years ago, my grandfather died suddenly from cancer. Prior to him being hospitalized, he was having a hard time getting around to run errands and do everyday things like laundry and shopping. At this point in time, we thought he simply had a bad cold. Being his oldest granddaughter, I was the one he called for assistance a lot. There were times where I became overwhelmed with running errands for him as well as my disabled mother, and managing my own family. I did it, however, without complaint, and I am so glad I did.
Sometimes I question whether I could've done more, or if he thought he was bothering me before he passed away, but the truth is, though it was difficult I did it without complaint, and with a smile, and I have no doubt in my mind that he knew I loved him when he departed this earth.
The tragic end to Joyce Vincent has caused me to wonder how many people I know or have encountered who are just like her; who may die a death that no one will notice. I've personally decided to make a conscious effort to be kinder to others, specifically to those I don't know. Whether it's a casual compliment on someone's outfit, or a smile and hello, it's the little things that make people feel noticed and part of a world that many of us can get lost in.
I pray that Joyce Vincent is now at peace.
What do you do to show others that you care?
Like many women, my uterus has been through a lot.
Over the past 20+ years it has carried babies and had more menstrual cycles than I can count. I also used an IUD (intrauterine birth control device) in the past that I eventually removed after three years of use because my body just couldn't seem to tolerate it. I now regret my decision to use an IUD, because I sincerely believe the vaginal infections that ensued after I started using it, combined with three years of no menstrual cycle, has wreaked havoc inside me.
After some research as to what I could do to heal myself naturally, I came across an article about womb detox pearls, and my interest was immediate piqued. In the past I've taken vaginal probiotic pills; however, I lead a super busy life and I'm not good at remembering to take pills, so eventually I stopped that regimen. I also figured that an internal method of restoring balance to my female parts would work way better than taking a pill.
In addition, what I learned about the physical and spiritual importance of the womb was phenomenal. Apparently, many cultures believe that the womb has other capabilities outside of its reproductive purposes. They believe the womb can also harbor emotional, physical and spiritual traumas.
With that in mind, I became even more inspired to go forward with the detox.
Womb detox pearls are sold under various names and have been used by women throughout time to naturally cleanse the womb and restore its natural balance and are believed to cure ailments such as vaginal infections, endometriosis, foul odor and fibroids. They have even been reported to result in vaginal tightening! However, womb detox pearls are not recommended for pregnant women, women with an intact hymen, or women who are breastfeeding.
The pearls are composed of a an assortment of potent herbs that have strong affinities to the female reproductive system. Each deep cleanse takes three days to complete, and several cycles are recommended for the best results. There are tons of videos and written tutorials online that provide information on how to properly use the pearls, and after weeks of research I was willing to try it. Let's just say I was excited about the possibility of having the uterus and vagina of six-year old again! The company I chose to purchase my womb detox pearls from is called Embrace Pangaea and each pearl costs $15. It is recommended to purchase at least three, because during each cleansing cycle it is suggested to insert three pearls.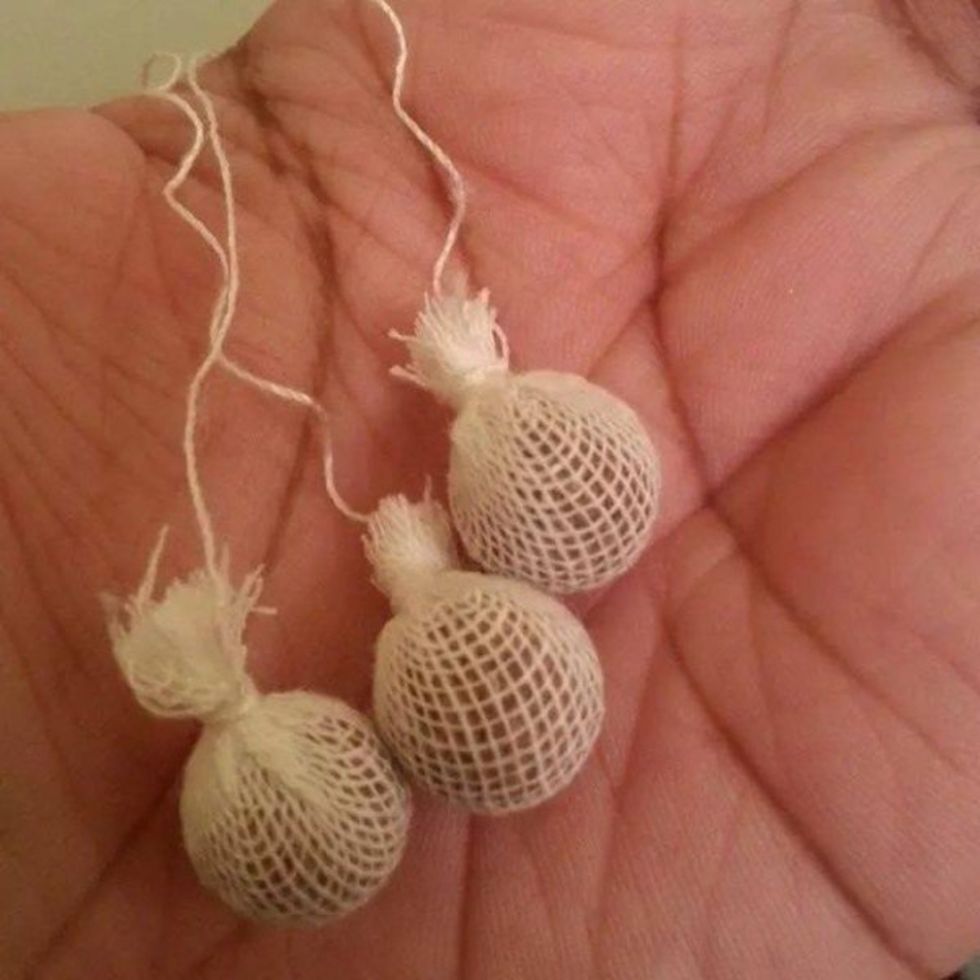 Detox pearls
INSERTION
Okay, so I'm not a tampon user, and historically my vagina tends to reject anything (artificial) I've inserted inside me (tampons, IUD, etc.). I was a bit concerned that the same thing could happen with the pearls, but to my delight it didn't. The pearls look like little mesh bags attached to a string, and to perform a deep cleanse I had to insert all three pearls into my vagina and leave them there for three days.
I chose to start the detox a few days after my menstrual cycle ended. Once inserted properly, I didn't feel the pearls, but I admit I was still a bit wary about something going wrong (because no woman wants to do harm to her vajayjay).
THE DETOX
To make sure the pearls were as effective as possible, I made sure I was drinking an adequate amount of water. I also filtered unhealthy foods out of my diet (fast food, sugary drinks, caffeine) and abstained from sex (I honestly don't see how one could, or why someone would want to have sex during this process anyway).
In place of all the bad foods, which had been part of my diet, I incorporated fruit smoothies and salads, and limited my meat intake to a small amount of fish and seafood. I also prepared myself mentally for the end results, because upon seeing pictures others uploaded online of the "interesting" fluids and substances that came out of them, I just knew I was in store for some craziness.
As I mentioned, my uterus and vagina has been through a lot and since this was my first uterine detox, I expected "a lot" needed to be released. Also according to my research, like many other "detox's" people do, side effects can occur. Some of the side effects I prepared myself for were: flu like symptoms, sinus discharge, fatigue, mood swings, as well as my personal favorite, weight loss. Throughout the entire process an ample supply of panty liners, daily exercise, meditation, and drinking half my body weight in water were key to my personal success. Luckily, I did not experience any of the aforementioned side effects except feeling a bit tired.
THE RESULTS
This was probably the most interesting grossest part of the entire experience. Though I'd already seen the results others posted after their cleanse, something about seeing it in person, coming from my own body was "life changing." Okay, I'm exaggerating. It really wasn't as bad as my mind believed it would be, but I did have some discharge, especially on the third day of the cleanser. Since then, I've completed three more cleansing sessions, and each time the discharge was less, to barely anything at all. Most importantly, my vagina feels amazing! If you're really curious about what type of discharge can be expected you can see pictures here.
Overall, I think this was one of the best decisions I've made in regards to my personal health. I feel when working to improve our health we as women often forget about our most prized possessions, our reproductive organs. Taking good care of them via eating properly, and being cautious about what (and who) we let in our vagina is crucial to our overall health as womb-men. I definitely recommend anyone suffering yeast and other vaginal infections, fibroid pain, severe menstrual pain, and/or fertility issues to research womb detox methods further in order to determine if it's for you. While I'm no medical professional, I can speak from experience and say it worked for me and is now a vital part of my overall feminine care regimen.
Featured image by Getty Images
Want more stories like this? Sign up for our newsletter here to receive our latest articles and news straight to your inbox.
Originally published in 2017
My fiancé and I have been together for over 12 years, engaged for two. Together, we have five beautiful children, and each of us have one child from a previous relationship, bringing our total to seven, six of whom reside with us. We've been through a lot emotionally and financially, but through it all, my love for him has never wavered, and has only grown. Despite the amount of love I share with him, loving him can be very hard at times.
Sometimes loving him is so hard, that I literally want to give up on all that we've built, but then I'm reminded of my need to be compassionate. You see, my fiancé suffers from chronic pain, chronic depression, and an anxiety disorder. He was recently diagnosed with all three, and I don't think I ever realized until then how much he was hurting inside. Though we have plenty of good periods, his illnesses often add an unmeasurable amount of strain to our relationship. When his symptoms are exacerbated, I am his emotional punching bag, and to be honest, it hurts!
A lot.
I don't think a lot of people understand how it feels to hurt almost all the time. I'm not fully aware of how he feels either, but watching the man you love in pain hurts as well, and so I do my best to be compassionate. There is a stigma within the black community, specifically among black males, when it comes to mental illness. Black men are taught at a young age that they must be "hard" and that they shouldn't cry, because crying is seen as a sign of weakness. Young black boys learn at an early age to internalize their feelings, and it often affects their relationships when they are adults.
My fiancé is the prime example of a black man who suffered more than he should have in his youth, and is now dealing with the repercussions as an adult.
His "breakdowns" often come on quickly, but I know him so well that I can often predict when his mood is about to change. It's similar to a cell phone battery. When he's fully charged, he's the funny, loving and energetic man that I'm deeply in love with. These are the times when our relationship is ideal, and during these peak periods I try to do all I can to keep his spirits high. Inside, I'm aware of the reality that the good energy will eventually drain completely, and once he reaches lo-cell, the depression and anxiety will take over again.
This is when he becomes the person I don't like. During these times, he's mean, inconsiderate with his words, easily rattled (due to the anxiety), and just unappealing person to be around. I think the real him, inside realizes how he's behaving, however, because during these times he does his best to keep to himself. This is extremely difficult to do in a household of eight though, and this is the time when I feel like I've lost my best friend.
Our children probably notice more than I give them credit for. I'm positive they know how much their daddy loves them, but I know they can tell when something is not quite right with him. Children will be children, and it's very easy for them to irritate him when he's dealing with the symptoms of his disease. Typically, he'll go out of the house to be by himself for a while during these time, however, as I mentioned earlier, I'm the one he takes it out on the most verbally and emotionally. And I think I'd rather it be that way, opposed to him taking his frustrations out on the kids. As far as I'm concerned, I'm built for this, at least this is what I tell myself. The truth is, it is often difficult for me to bear the jabs thrown emotionally, when I don't fully understand the underlying issues which make him this way.
I do know his upbringing was very troubled, and drastically different than my own. I am aware that every family has their share of issues, but I sincerely believe he's gotten the short end of the stick handed to him throughout his entire childhood. He's suffered an immense amount of loss, desertion, and negativity which continues into the present. His ability to persevere and find it within himself to continue to love and be loved is what I find to be most admirable about his situation, and this is why I will never give up on him.
Ultimately, I believe the forces that be joined us together for a reason. I think I was put in his life to provide the loyalty and love he rarely received in his earlier life. He knows I have his back and I always will. I don't judge him, and I wouldn't trade him for any other man. The truth is, it breaks my heart to see him go through the symptoms of depression and suffer from sporadic anxiety attacks and mood swings. It hurts, because I can see his strengths, and I also see how his illness hinders him from reaching his full potential.
Yes, loving him is hard some of the time, but it is easy most of the time. I'm connected to this man within my spirit, and this is why I continue to hold him down.
This has all been a learning experience for me, and there are several things I've learned along the way which I believe is crucial to our ability to remain together.
I had to learn to not take his antics personally.
I understand that I am not the cause of his frustration and there may not be an actual cause. I know he loves me, and would not do anything deliberately to hurt me, so me learning not to take it personally and reacting defensively helps a lot.
I've learned patience.
I accept that there will be times where it will be difficult, but I agreed to marry this man for a reason, and so I'm committed to making it work. So many would have called it quits, but I think being selfless and not selfish plays an essential role in my ability to remain during the bad times.
I've learned to be quiet.
In the beginning, I used to try to force him to tell me what was wrong with him. The fact that he wouldn't always have an answer would anger me, so I would pester him about it. This would only further aggravate the situation, and result in both of us saying things we didn't mean. As I mentioned previously, I've learned there isn't always an obvious reason why he feels the way he does. My ability to be quiet, and listen to him when he is ready to talk, has been critical in the progress we've made as a couple, and in my peace of mind.
I give him his space.
Earlier in our relationship, I was very insecure with myself. When he would say "I need some time to myself, I'm going to my dad's for the weekend", I would automatically assume he was going to be with another woman. Only through maturity have I been able to understand that giving him his space is necessary for him to work his feelings out, and heal. It has nothing to do with him being "tired of me", nor it is another women. It has to do with him needing time alone to recover. This time also helps me, because it gives me time to regain positive mental, emotional and spiritual energy.
I do some soul-searching.
I had to take time and evaluate whether he was worthy of my patience, time, trust and love. Once I made the determination that he is, it was all that was needed for me to accept the fact that this is the man I've been given, and our love is stronger than his- illness. I believe making a constant effort to help him heal will eventually result in these episodes occurring less frequently, until they rarely happen at all.
Unconditional love, is in my opinion one of the most essential forms of therapy.
And this is why we preserve.
I wrote this to encourage those in similar situations. It takes special people to deal with loved ones with mental illness, and I truly understand your struggles. I implore you to be faithful and mindful of who the individual truly is, instead of focusing on who they can become. Encourage your loved one to seek professional help, if they haven't already. Counseling works, whether on an individual or family-centered basis, and it is nothing to be ashamed of.
Finally, I sincerely believe it's time that we begin the discussion at a national level on the subject of mental illness. I don't know why it is so difficult within the black community to accept the fact that mental illness affects us as well, but it is critical we work toward ridding the stigmas associated with mental illness, in an effort to cease the destructive cycle plaguing black men and women, and promote healing in our communities.
Originally published December 20, 2017

If you or someone you love is struggling with dark or suicidal thoughts, have them call the National Suicide Hotline at 1-800-273-8253. For more information about how to love someone with a mental illness, check out this resource on NAMI.
Featured image by Shutterstock
There are times when you meet someone and you just naturally vibe with that person, to the point that every time you're in that person's company you're comfortable. That's how it was with a former friend of mine who I'll call "Kay". Kay is a few years younger than me, but we both share a lot of the same experiences and interests, and everything just meshed. We met at work and immediately hit it off. We took our breaks together, arranged to have our desks near each other, ate lunch together and even hung out after work—we were tight.
As time went on, I ended up leaving the company and she stayed on. We attempted to meet up outside of work a few times; however, it just wasn't the same. I couldn't for the life of me understand why we drifted apart, but eventually I was able to understand she was my friend for that particular season and within that particular climate. The season was my time at the company—she became a person that I could vent to about issues at work and vice versa, and we understood each other within that particular climate.
Eventually, I had to come to terms with the fact that outside of the work climate, we were totally different people with totally different interests other than the ones we shared while on the job. I had to accept the fact that even though to this day we remain acquainted via social media and will hug and speak when we see each other, we are no longer friends. I don't know what's happening with her on a day to day basis and that's okay because our friendship served a particular purpose for a limited timed, and those memories will always be special.
Like everyone, I've now come to accept it as a part of life. Losing a friend is indeed not much different than breaking up with someone romantically. Anytime you bond with someone and that bond is broken, you're going to hurt. What these experiences have taught me is that some people are only put in your life for a season, and eventually that season will come to an end. It's as simple as that. Here are a few of my takeaways from friendships that have come and gone.

Understand the Climate of the Friendship
As human beings, we bond with people and form friendships in all sorts of places. Whether it's through work, school, the gym or any number of other social groups, unless you're entirely anti-social most people form friendships in the aforementioned atmospheres or "climates". What most people don't foresee; however, is the effect "climate change" can have on these relationships. This was my experience with Kay. Once I left the atmosphere of our relationship (work) the climate of our friendship changed, and unfortunately it didn't change for the better.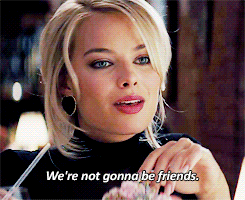 People Lose Their Compatibility
Throughout the changes I've been through with friends who have come and gone, I've come to realize that sometimes it's not the climate—it's the connection between the people that diminishes. This is exactly what happened between myself and a former friend of mine. We met when we were in middle school and bonded immediately. When high school came along we were still very tight, but somewhere between meeting new people and starting to date, the connection that once made us inseparable began to diminish.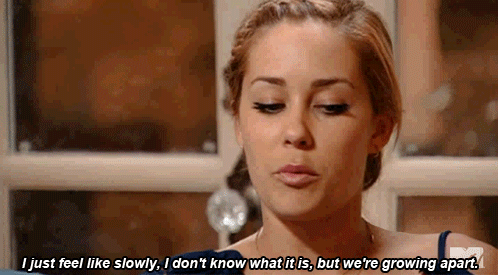 She began to make friends with people whom I wouldn't normally associate with and began to participating in things that I wasn't cool with it—this put a wedge between us. Eventually, we just stopped talking all together. Years later, we attempted to reconnect as adults, but unfortunately the friendship couldn't be revived. It just wasn't the same between us. Like Kay, we remain connected via social media and we're cordial when we see each other, but other than her social media posts I really don't know who she is anymore. What I learned from that experience, however, is that compatibility is the fuel to any relationship. You can like someone but no longer be compatible. Though it can be a hard pill to swallow, it's just the way life goes. Our season was over.
People Grow Differently and I Respect That
This is something I struggle with to this day. While I've had people in my life who I've cared about, but was able to let them go their separate ways, I have one friend who I can't let go of. This person is more like a sister to me than just a friend. She is someone who I could never see myself simply moving on from. This is very tricky for me, because there is nothing wrong with this friend, she is a beautiful person inside and out—we are simply on different levels in life. This makes it difficult for us to spend time together. She is going through some very difficult things, and has been going through these situations for a while now. She has sought my advice, and I've offered it and even offered to help her out of her situation, but for some reason she never removes herself from her situation. This is a person I've been friends with as far as back as I can remember, and I can't ever see myself totally abandoning her, but I have kept my distance from her for several reasons.
One reason I remain distant is that fact that her situation is "toxic," and listening to her woes began to affect my life negatively. I was constantly worrying about her and trying to come up with ways to help her, but in all honesty she either didn't want my help or she wasn't ready for the changes that came with it. It hurts to keep my distance because I miss her, but also because I can see she is so much greater than her circumstances. As much as I try to build her up she still remains blind to her potential.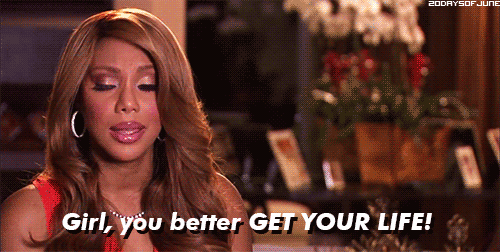 Not to sound cliché, but I had to learn to love her from a distance. When she's ready to rise up from everything that keeps her from flourishing I'll be right here for her, but for now I can't expose myself to her negative aura. I know this may seem to contradict everything I wrote previously, however, it is in my opinion that some bonds should never be broken, even if they are weakened at times. So while our bond is weakened currently, it isn't broken, and I have faith that our time apart is only temporary.
As I've grown older, I've learned to keep my circle small but strong.
I have a few good friends that I can count on and they can count on me as well. I've found that reciprocity is an essential element for friendships to thrive. Within my current friendships, we build each other up to be the best we can be. My new circle of friends are mainly composed of people who I believe aren't just here for a season, but are people I am confident I can weather any storm with, and I'm sure they feel the same. While I cherish all the connections I've made throughout my life, because I've generally been able to take away something valuable, I'm fine with the fact that some people just aren't my friends anymore, and I wish them the best.
What about you? What life lessons have you learned from friends who have come and gone?
Unless you've been living under a rock, you've probably heard the news that Tamar Braxton was fired from her position as one of the hosts of the daytime TV talk show The Real. And unless you've never heard of the famous Braxton sister before, you'd know that she is what many would call a "firecracker". She has a very strong personality and unfortunately to some, it may come off as abrasive or rude. According to reports, those were traits that allegedly didn't sit too well with producers and sponsors of the show.
Often times however, what many people don't understand is that strong personalities are often the result of something deeper than what's observed on the surface level. In my case, a combination of childhood bullying, shyness, and constant let-downs led to me developing a tough shell. After being disappointed by others over the years, that hard shell toughened even more and I began to develop an IDGAF attitude. The sweet me that was often taken advantage of had dissipated and I had become a bitch.
Don't get me wrong, my stank attitude was never a conscious effort. In most cases, I never realized how my attitude was coming across to others. It was only after being dealt a huge blow to my ego by being fired and learning why I was fired, that I was able to reevaluate myself and deal with the underlying issues causing my abrasiveness.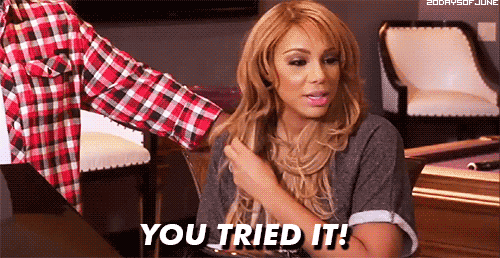 Getting fired sucks.
But getting fired due to what some may deem a personality defect (insert the PC term for "strong personality" here) sucks even worse. I can't speak for Tamar, but in my case, being fired for my "attitude" resulted in a dose of humility and taking some time out to check myself - and my attitude.
Read on for a few takeaways I learned about myself by getting fired:
There's a Thin Line Between Confidence and Cockiness
I am a perfectionist. I strive to do well with any and every thing I take on. For that reason, I've become accustomed to the feeling of pride that has come with me winning and accomplishing what I've set out to achieve. With my success came a lot of cockiness.
That cockiness led to the demise of a lot of my relationships, both personal and professional. When I was younger, I was the exact opposite of cocky. I was very shy, I didn't have much self-esteem, and I feared failure and rejection from others. These were traits I possessed in my youth that affected me more than I realized at the time.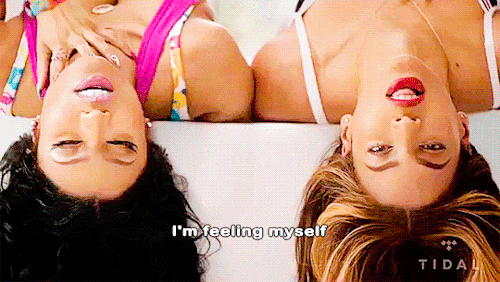 Fast-forward to me getting fired, I came to the realization my cocky attitude played a major role in my termination. I had convinced myself that I was going to take my former supervisor's job and I believe she realized my intentions. Once that reality hit, she made it her business to protect her position, as she should have. We eventually became competitive, and even though she was my superior, I personally didn't respect her authority like I should have. I compared the two of us and felt above her in most instances: I'm one year older than her, more experienced than her, and the only thing that separated me from her during my employment was that she had one degree more than me. Honestly, I did a lot of the work she should have done, but she worked hard to get where she was within the company.
I failed to respect her accomplishments and support her and instead, chose to compete with her.
That ended with me losing my job.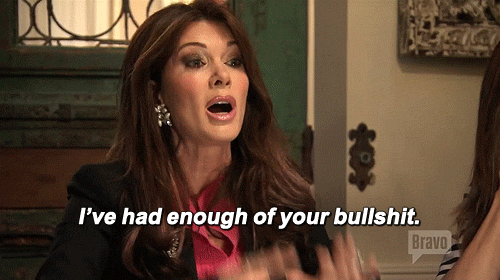 Being fired dealt a huge blow to my ego, but it also resulted in me realizing that while it's OK to be confident in my abilities, cockiness is not "cute" and in the end I did not win due to no one's fault but my own. Lesson learned.
No Matter How Successful I Get, There's Always Someone Who Can Check Me
My failure to realize that yes, I can be checked, was an obvious result of that cockiness I mentioned earlier. As a child, I changed from a shy, sweet little girl to a rebellious, smart-mouthed teenager. Regrettably, I put my mother and those around me through hell. While there were certain circumstances that led to my behavior, some of it was also, admittedly, me being a brat and wanting my way all the time. I developed a bad attitude and an overall lack of respect for authority. That attitude carried over into adulthood and my professional life as well. When I graduated from high school, I enlisted in the military.
You would think the military would straighten me out—wrong. I didn't care what anyone said there either, I was only there to collect a check. While I'm being honest about my frame of mind at the time, I must admit the way I used to act is completely embarrassing to me. What's even more embarrassing is how long it took me to realize that I'm not in control of everything and that I never will be. "Control" being the keyword.
During a bit of self-reflection after getting fired, I came to realize that control is what I wanted.
I wanted it because of the many negative situations in my past that I felt helpless to prevent. My lack of control during those situations made it hard for me to understand the boundaries of control and I became controlling, ruining relationships, friendships and professional opportunities in the process. The only way I've been able to overcome that time in my life is to learn that there will always be someone that can check me, even if it's God Himself. I learned that exhibiting humility doesn't make me less of a leader, it makes me a stronger one.
How I Rise From My Failures is What is Most Important
Sometimes when everyone is saying the same thing about you, it doesn't hurt to listen. More likely than not, if it's something that's said a lot, it's something that's true. I learned to listen and accept the truth when others would tell me what was holding me back from going forward in life. Most of the time, it was my attitude. While hearing my attitude was a problem right after getting fired felt like I was being kicked while I was down, the truth is I commend my true friends and family for being honest with me. Those truths helped me rise up to be the woman I am meant to be. Getting fired sucks, especially when you have so many goals and aspirations tied to a particular position or company.
In my case, being fired put me right back at start, but it was a good thing ultimately.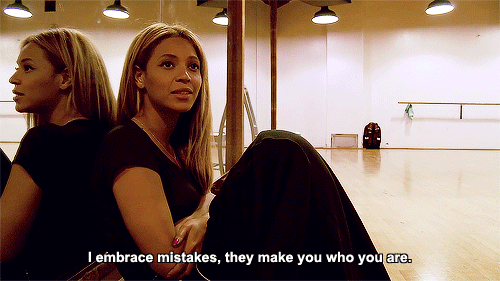 It helped me reevaluate myself, understand who I am and my potential, and rise up amidst adversity. In an interview on the Steve Harvey Morning Show, Tamar revealed, in regards to getting fired, that it was God's way of making her take a leap of faith forward and leave that show behind her. Because she had been ignoring Him, He basically pushed her off the cliff, so that she would have no choice but to have her faith. My experience with getting fired was similar.
It was God's way of kicking me off of my horse and forcing me to be gracious for my blessings.
Since then, I've moved forward and accomplished many things, but I keep a dose of humility with me at all times, just in case I begin to start feeling myself too much.
Featured image by Shutterstock
I cannot count how many times I've been given the side eye or had my sanity questioned when I tell people I am a mother of six.
More often than not, the shade comes from other women of color more so than anybody else. Honestly, it is both disappointing that I am judged by my fertility, and annoying that I'm expected to defend my reproductive choices to others. We live in a society where so many women are fighting to have their voices heard, where women are fighting for their reproductive rights to be acknowledged, fighting for their rights to breastfeed their children in peace and have their periods without shame, yet I'm shamed for being blessed with fertility.
I didn't enter into adulthood on a mission to populate the earth. As the oldest of five, I'd had my share of changing dirty diapers and dealing with children, so I pretty much determined that I wouldn't have children as an adult. Funny thing is, rarely does one end up sticking to the original plan for their life, and I'm no exception. I became a parent fairly young but I was mature enough to handle my business. At the age of 19, I was in the Air Force and a new mother of a beautiful baby boy.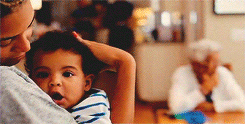 I admit it was a shock to my system, but it only made me more determined to do everything I had to do--to create the best life possible for my son. Fast-forward 11 years and by 31 I had given birth to six children, including a set of twins. Is it a lot to deal with? Yes, sometimes it is, but I've embraced the challenge, with the support of their father (who I've been with for 12 years), and the support of my family.
Still, whenever I'd become acquainted with other young women and the subject of children would come up, I would find myself dreading "the question." It was as if my own community had forced me to feel embarrassed for having brought so many beautiful souls into this world. I was being judged by what was perceived as others to be too challenging, and deemed by strangers to have limited my potential as a woman somehow by having children. I finally had to realize that their problem with my choices was simply that, their problem!
The thing is, just like I shouldn't be judged by the amount of children I have, I wouldn't judge another woman's choice to not have children. There is an unwritten rule in today's society that women are allowed two children; anything more is "too many," and if she doesn't have kids by a certain age, she finds herself questioned by strangers on whether or not she wants kids, and if she chose her career over motherhood.
I totally get that many women may not want the responsibility, and I'm all for anything that works for another. However, I will no longer defend my choice to others. I will no longer try to sugar coat my reality to make it appeasing to someone else.
[Tweet "I will no longer be shamed into believing my six beautiful gifts are a mistake."]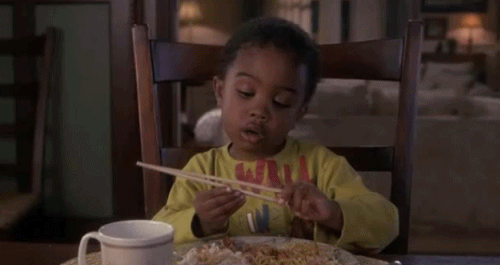 I can now proudly say yes, I am a mother of six beautiful children. I am also an educated woman with a degree and a rewarding career that is allowing me to mold the best life possible for my children.
My children do not want for anything, nor do they do without. I do not let the challenges that come with parenthood prevent me from accomplishing my goals, instead I find an element of motivation in every challenging experience, inspiring me to commit to doing great things, while also raising them in an environment where they never doubt if they are loved.
As an stay-at-home mom of three pointed out:
Benjamin Franklin was one of 17 children. Beethoven was one of seven, and JFK was one of nine! Every child has the potential to do something great in the world. So please, give the mother of these children the support and encouragement she needs whether it is her first child or her ninth. Because your last child deserves just as much excitement as your first.
Finally, to all the skeptics out there about MY choices, please, get out of my uterus and focus on your own!
Have you ever been shamed for your personal decisions with your body? Share below!