A draft Supreme Court opinion leaked to the press on Monday evening revealed that Roe v. Wade, the landmark SCOTUS decision that legalized the right to have an abortion, will be gutted officially in June. And I'm tired.
As common as bacterial vaginosis (BV) is, no one likes to talk about it. And why would they want to? It's an overgrowth of bacteria in the vagina that upsets the pH balance and can lead to a fishy smell, abnormal discharge, itching, and/or burning during urination. But there is one woman who decided to share her experiences with BV on TikTok and has garnered an audience of women who can also relate.
Roxanne Ramsey made a TikTok video venting her frustrations about BV after a doctor's appointment, and from there she has continued to share stories and provide tips on treating BV, yeast infections, and UTIs.
Featured image via TikTok
One of the cool things about writing for (and I would think, reading on) a women's lifestyle site is you feel comfortable tackling all of the topics that directly affect us. And when it comes to today's issue, let's not act like we all haven't had moments when we've caught a whiff of our own vagina and thought to ourselves, "OK. What's really going on?"
If you're currently noticing an aroma that seems a little "off," before you go into semi-panic mode — or worse, you try and mask it with perfumed washes that typically do more harm than good — check out some of the most common vagina smells — then compare and contrast. That way, you'll have a good idea of what's actually going on and what you need to do to get everything…handled.
1. If It Smells Like a Penny…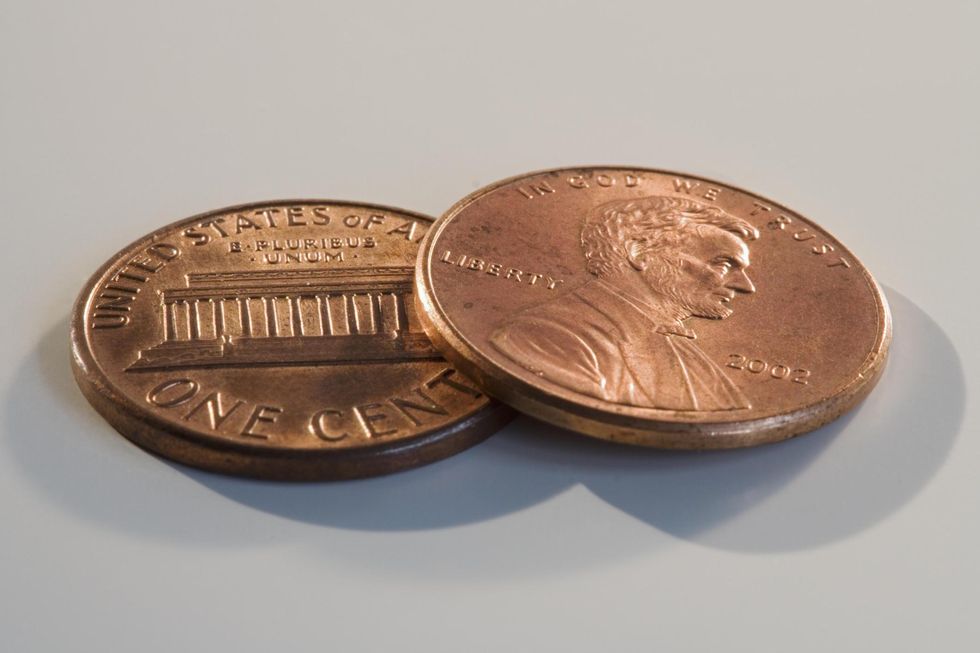 Do you have times when your vagina gives off a scent that is similar to a copper penny? If so, more times than not, it's no big deal. This is usually an indication of iron being present which makes perfect sense when you're on your period or if a night of some semi-wild (albeit consensual) sex led to a bit of breakthrough bleeding. In fact, as far as sex goes, if you're engaging in unprotected copulation, sometimes your partner's semen can throw off your vagina's pH balance which also can result in a metallic-like smell. The main thing to keep in mind with this one is it shouldn't happen, non-stop, all of the time. If it is, see your doctor, just to make sure it's all good. Better to be on the safer side whenever blood scents are lingering around.
2. If It Smells Like Sourdough Bread…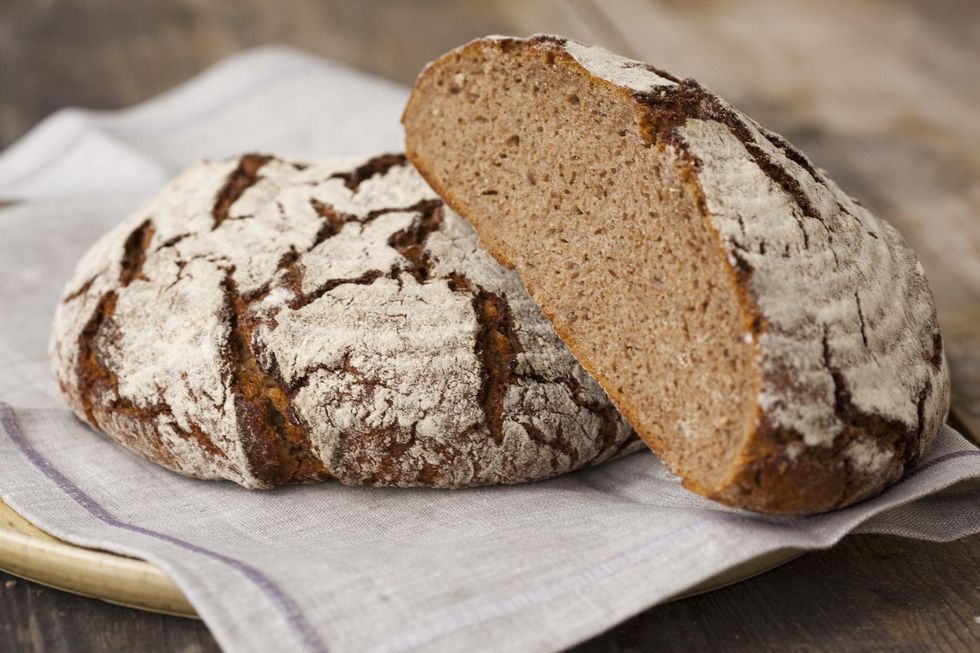 So, what if your vagina smells a lot like sourdough bread? If you've never had that before, the best way to describe it is…kinda on the "ferment-y" side. Usually what this indicates is that the good bacteria that's in your vagina is working overtime to keep that space acidic. At the end of the day, this is a good thing because good bacteria help to prevent bad bacteria from overtaking your vagina and ultimately causing an infection. I've personally noticed this smell when I've had a lot of kefir or gone a week straight taking a strong probiotic. Anyway, if this is what's going on, you're pretty much all good.
3. If It Smells Like Ammonia…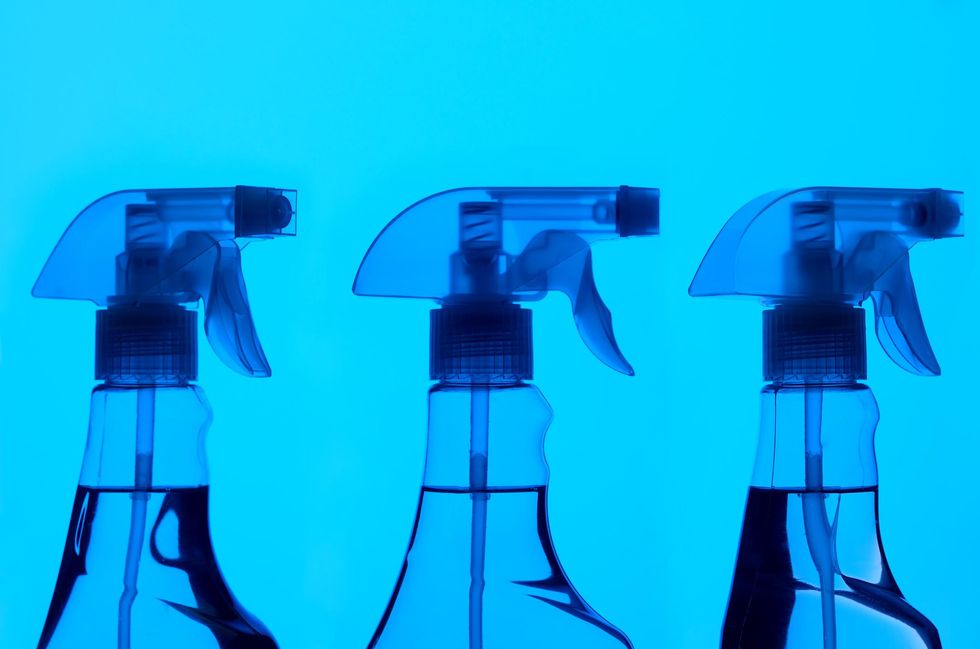 Wanna know an underrated sign that you could be dehydrated? If your vagina has a strong ammonia-like scent, that's a potential giveaway. The reason why is because sometimes, urine can store up in our underwear or on our vulva and if it's strong, it could be due to not getting enough water. Another thing that can trigger this smell is bacterial vaginosis (BV). So, if you're noticing this one and your discharge is grey, yellow or green, super thin, and/or you've got vaginal irritation, while you can test for BV at home, you'll probably need a prescription to treat it. In other words, see your doctor.
4. If It Smells Like Molasses…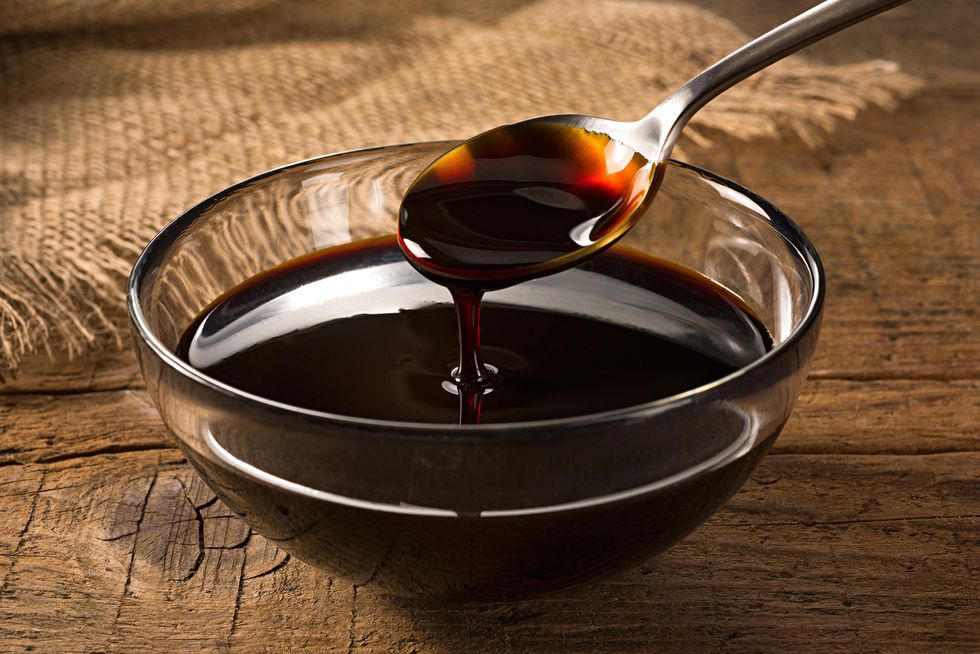 This one is a little iffy. What I mean by that is, while some of the bacteria in your vagina can smell a little on the sweet side, if there is an overgrowth of yeast going on in there, that can result in your genitalia smelling somewhat like molasses too. So, if you notice that along with the scent, you've got a thicker discharge, vaginal itching, and/or a swollen vulva, that sounds a lot like a yeast infection is brewing. I wouldn't ignore that if I were you. More times than not, those bad boys only get worse over time.
5. If It Smells Like a Swimming Pool…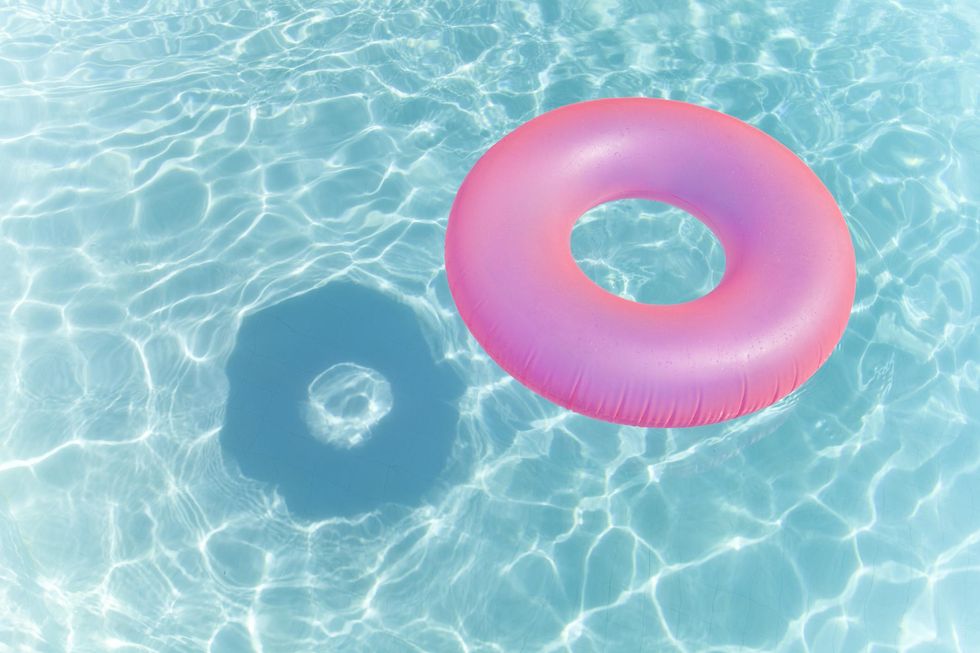 So, what if your va-jay-jay smells a lot like the chlorine that's in a swimming pool? Usually, this isn't that big of a deal either; especially if you're noticing it right after you have sex. Sometimes, the pH balance of our vaginas is disrupted by the chemicals that are in the lubricants and condoms that we use. Anyway, if the smell bothers you too much, try going with a natural or unscented lubricant and/or switch up your condom brands to see if that helps. Either way, the scent usually passes in a couple of hours. All good.
6. If It Smells Like Cheese…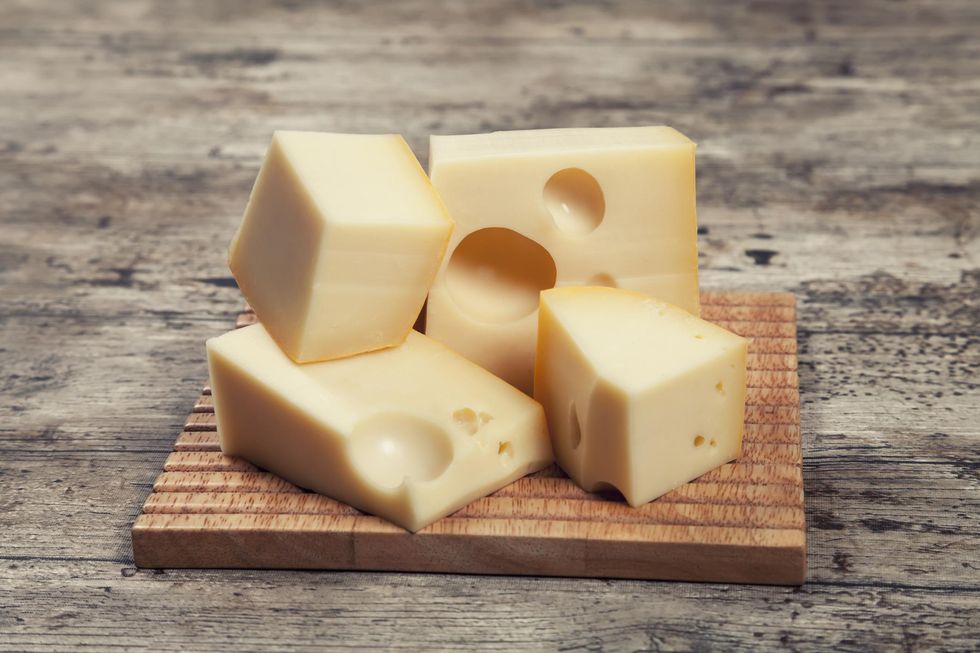 If your vagina smells similar to your favorite cheese, there isn't really a clear-cut reason for it. On one hand, it could be nothing. On another, it could be a sign of BV or the STD trichomoniasis (more on that in a sec). So, what should you do? In this case, don't just pay attention to the scent but the discharge as well. As far as healthy discharge goes, it's on the thinner side (a milky-like texture), the color is usually white or off-white, it doesn't have a strong smell and it is non-irritating. This means that if your vagina smells like a cheese plate and your discharge doesn't look the way I just said, please get checked out.
If It Smells Like Fish…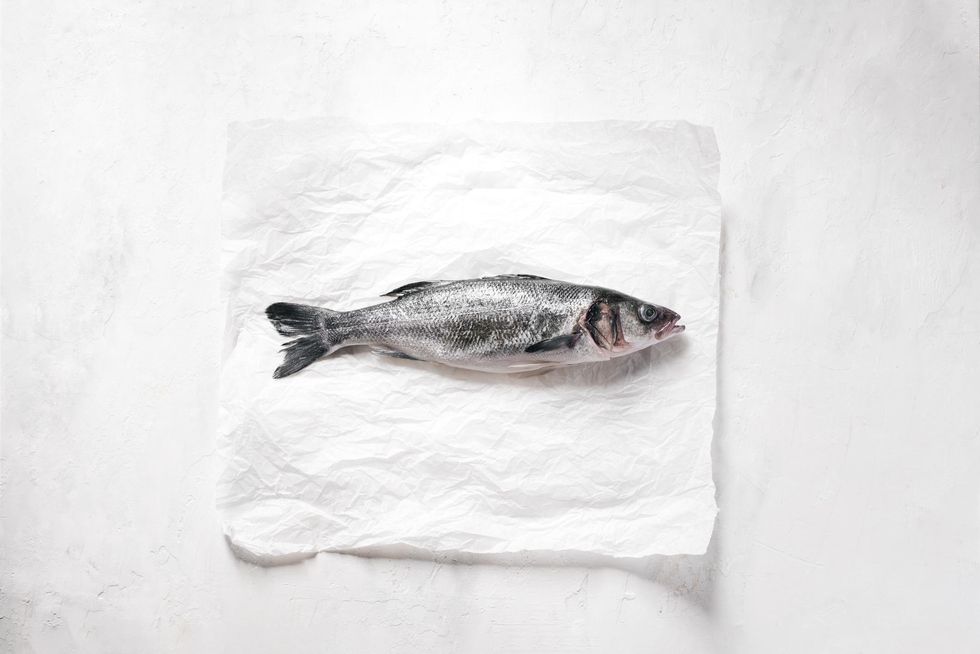 Out of all of the scents that I've talked about, probably the most common one (that's openly discussed) is a vagina that smells like fish. First up, no, "she" is not supposed to normally smell like that. Well, let me back up — fresh fish has a very mild aroma to it; it's fish that's been laying out and is decomposing that's highly problematic. If "Door B" is what you've got going on, don't Elmo shrug it off because usually it's a telltale sign that you've got an overgrowth of anaerobic organisms going on (which is another sign of BV) or you could have trichomoniasis.
What are some other indications of the latter? Frothy discharge. The constant need to urinate. Discomfort (like a burning sensation) when urinating. Itchy and swollenness in your vulva. Although trichomoniasis is easily curable with the help of antibiotics, please don't be out here trying to handle it on your own. You need your healthcare provider to give a proper diagnosis, followed by a prescription. In other words, Googling at-home treatments ain't gonna cut it.
If It Smells Like Musk…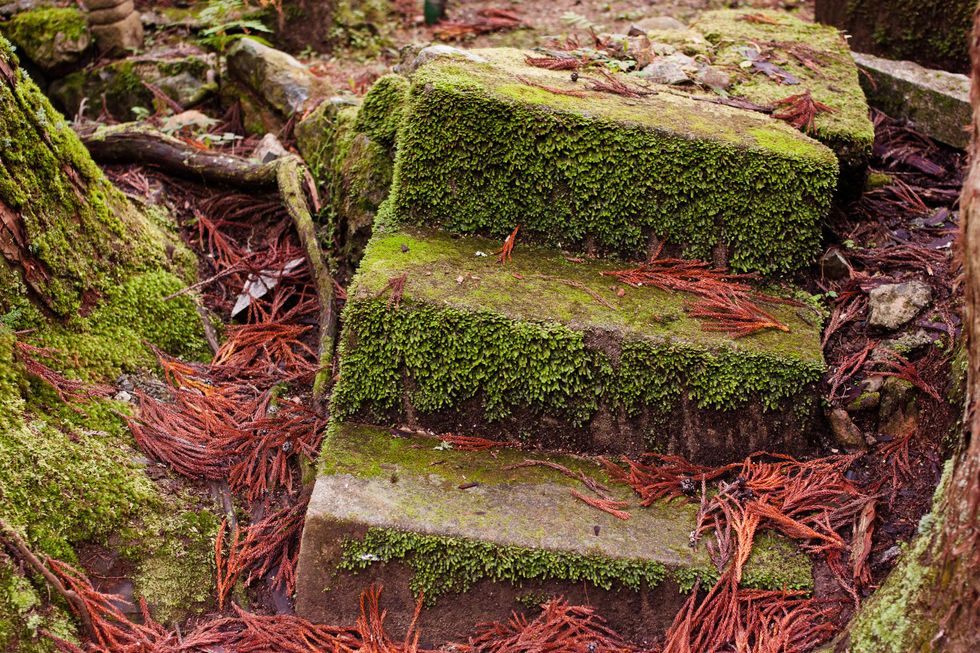 Although every vagina is unique (check out "Did You Know That There Are 10 Different Kinds Of Vaginas? Yep."), if there's one scent that is kind of "universal" when it comes to what a healthy vagina should smell like, words like "slightly musky" and "earthy" fit the bill. For the record, your vagina should never smell overpowering and oftentimes, based on where you are in your cycle, the scents can shift a bit. Still, if musky is what you are leaning towards most of the time, you're pretty fine. Carry on.
If It Smells Like Weed…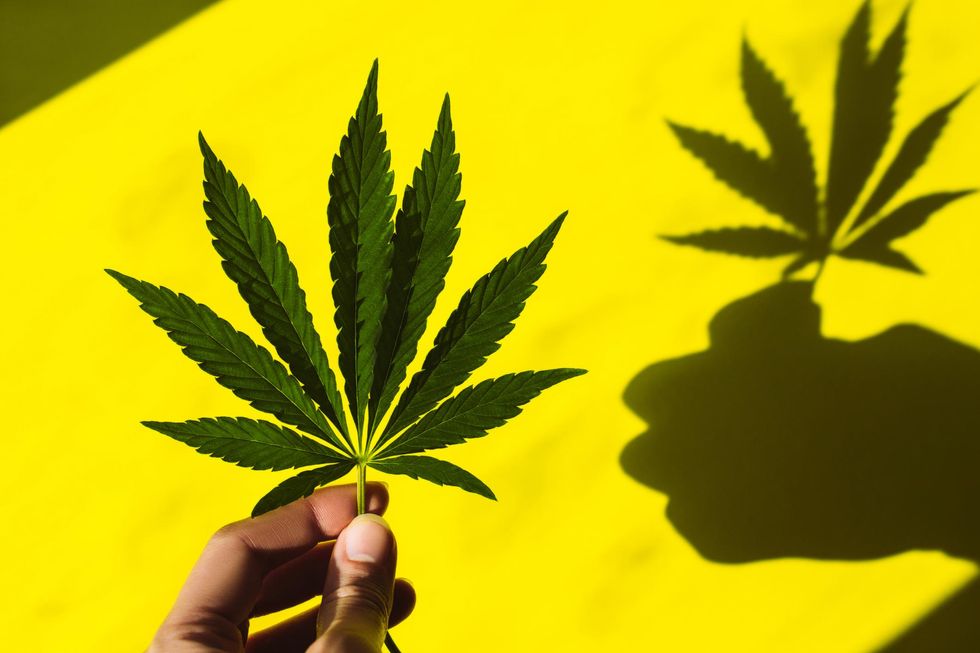 Ever had your vagina smell like weed before? If so, you're not making it all up in your head. Something that your genital region is full of is apocrine sweat glands that happen to release fluid that has a milky-like substance. When it mixes in with the bacteria that is inside of your vagina, that can result in a scent that is reminiscent of cannabis. The more you know, chile.
If It Smells Like Death…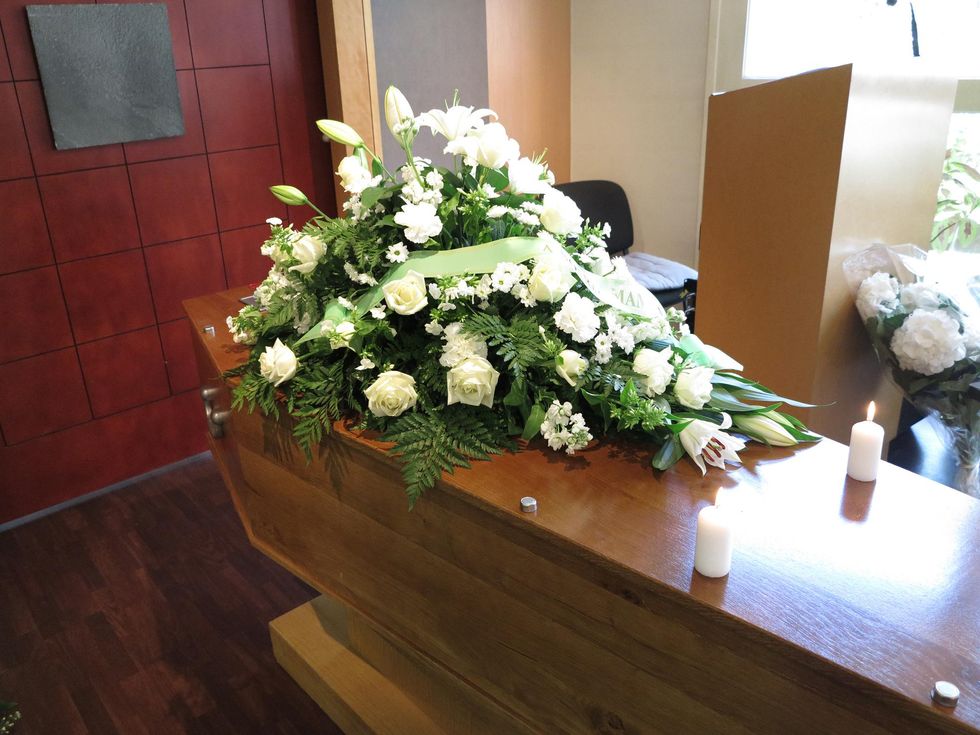 Something that sometimes happens on the day that follows the last day of my period is there is irritation at the opening of my vagina. If I check to see if there's a scent, it can smell a lot like death (no joke). A hack that has helped to avoid irritability is I wear my menstrual cup on that day too. Good thing because, I've discovered that the "WTF is that smell?!" smell is what can happen when bacteria, uterine tissue, and blood all mix together (or if you forgot to take a tampon out). Thankfully, it's nothing to worry about — so long as it doesn't go too long past your cycle. If it does, you already know what I'm about to say, right? Where's your physician at? Exactly.
There you go. 10 common vagina scents, what they basically mean, and what you should do about them. Hopefully, this all has helped to put your mind at ease and also brought clarity to the fact that a healthy vagina isn't supposed to smell like a bed of roses, scents change from time to time and, more times than not, you — and your vagina — are gonna be just fine.
Featured image by Getty Images
If I've said it once, I've said it dozens of times. New Year's Resolutions don't really move me because, it is my personal belief that, if you really want to change your life, why are you relying on 1/1 to do it? Whatever shifts and pivots you want to make, do it now. RIGHT NOW. So, with that being out of the way, the title of this article, I must admit, is probably more clickbait than anything else. Because I think that we all can agree that our vagina deserves for us to be fully resolved, each and every day, to give it the TLC that it truly deserves. Whether it's January, June or October…it needs to happen.
Still, if you're someone who knows that, beyond daily bathing, you don't really think of what your vagina needs from you in order to remain at its best, here are 10 strictly vagina-related resolutions that you should make…just as soon as you possibly can.
1. I Will Take a Daily Probiotic
Here's the thing about your vagina — there is a lot of good bacteria inside of it and there can sometimes be quite a bit of bad bacteria in it too. When the bad outweighs the good, that can result in a yeast infection or a bout of bacterial vaginosis — and listen, if you've never had either before, count your lucky stars because it is nothing close to being a pleasant experience. What can help to prevent both of these from occurring is taking a daily probiotic. Not only do all of the good bacteria in probiotics help to protect your gut and vaginal health, but they can also stabilize the pH balance of your vagina too.
If you've never taken a probiotic before and you're not sure where to start looking for the brand that is right for you, Medical News Today published "8 of the best probiotics for females" that can help you out. Also, foods that contain probiotics include fermented ones like dill pickles and kefir as well as mozzarella and cheddar cheeses (pickled veggies count as fermented foods too, by the way). My personal fave is the Lifeway Kefir brand. It basically tastes like drinking flavored yogurt.
2. I Will Get New Panties Every Six Months
Yeeeeeah, I'm willing to bet some pretty good money that you've got a few drawers that have had at least one birthday at this point. Let's try and leave that in 2021, shall we? Because the reality is that, in order for your vagina to maintain optimal health, it's best to get new panties every six months (check out "When Should You Replace Underwear, Make-Up, Bedding, Washcloths & Towels?"). Otherwise, fecal matter, germs, and other "stuff" could irritate your vagina and cause an infection. Also, make sure that a lot of your new stash is made out of (organic) cotton. Your vagina is naturally warm and moist (which is a good thing); your underwear needs to be made out of a fabric that will help "her" to "breathe" because of it.
3. I Will Use a Lavender Oil/Coconut Oil Blend to Reduce Bacterial Infections
When it comes to what you put into your vagina, it really needs to be nothing other than tampons and/or a menstrual cup, penises, and (as directed) sex toys. On the cleaning tip, NOTHING should go inside because your vagina is self-cleaning. That said, if you're someone who has an irritated or itchy vulva (the outer part of your vagina), it can be soothing to apply a blend of lavender essential oil and coconut oil.
Lavender oil is great because its potent antiseptic and anti-inflammatory properties, along with its calming ability, can help to soothe inflamed vaginal tissues and even keep vaginitis and certain kinds of candida (which can lead to yeast infections) at bay. As far as coconut oil goes, the properties in it are ones that the strain of yeast Candida albicans absolutely can't stand. So, adding a couple of drops of lavender oil to ¼ cup of coconut oil and rubbing it onto the OUTER PARTS (yes, I am yelling that; essential oils ain't nothin' to play with!) of your vagina can bring relief and keep it smelling great simultaneously.
4. I Will Consume More Plant Fatty Acids
A term that is interchangeable with plant fatty acids is omega-3 fatty acids. These are good for your vaginal and reproductive health overall because they help to increase blood circulation, can reduce the amount of menstrual cramping that you experience, and can help to prevent vaginal dryness (check out "Here's How To Increase Vaginal Lubrication. Naturally.") too. Foods that are high in these kinds of acids include avocados, olives, walnuts, pumpkin seeds, flaxseeds, Brussels sprouts, and kidney beans.
Or you can always take an omega-3 supplement. (Speaking of supplements for your vaginal well-being, I promise you something that has changed my entire life is evening primrose oil. One day, I might do an entire article that's devoted to it. For now, you can read more about why it's good for your vaginal and reproductive health here.)
5. I Will Eat Less Sugar
As far as your vagina goes, two ways that sugar can negatively impact your vagina is 1) it can trigger inflammation and 2) it gives bad bacteria and yeast something to "feed" off of. So, if you want to go into this year with fewer concerns as far as getting a yeast infection goes, definitely consume less sugar. It's not only a good move as far as your vagina is concerned but a smart move all the way around (check out "Ever Wonder If You've Got A Low-Key Sugar Addiction?").
6. I Will Take an Official Skin Test 
If you're not in an exclusive relationship and/or you don't want to get pregnant and/or you don't want to use another form of birth control, condoms are the way to go — there's no way around that. That said, if a part of the reason why they bother you so much is that they have a way of irritating your vagina, the first thing I recommend that you do is read "Allergic To Condoms? Try This."
If after doing so, you suspect that an allergy to latex is exactly what you've got going on, the only way that you're going to know for sure is if you take a skin test and you'll need to go to the doctor for that. If that is indeed the case, don't use that as an excuse to go all rogue. There are latex alternatives as you probably noticed via the article that I just cited. Use them.
7. I Will Groom My Pubic Hair Instead of Completely Removing It
Pubic hair doesn't exist for no reason. It's what helps to keep debris and other irritants from disturbing your vagina. That's why it really is best to keep some down that way rather than removing it altogether. Now that doesn't mean that you've gotta be looking like a 70s porn flick or anything. As someone who gets my bikini line waxed on a consistent basis, I am amazed by all of the creative things that can be done with pubes. Which reminds me — an article that can help to give you some inspiration is "Yep. Pubic Hair Has Trends (And Specific Needs) Too." You're welcome.
8. I Will Change My Underwear Twice a Day, If Need Be
Let's be honest — the main purpose of underwear is to keep vaginal fluids 'n stuff from getting onto our clothes. That said, though, they serve a really vital purpose. Thing is, aside from the fact that a lot of people keep panties well past their shelf life, another mistake that folks make is thinking that they only need to wear one pair of undies, no matter what.
Here's the thing about that — if you exercise, sweat a lot or you have times of the month when there is more discharge than normal, it's perfectly OK (recommended even) that you change your panties twice a day. That way, your vagina can remain comfortable and dry and your chances of an infection or her feeling irritated will decrease, substantially so.
9. I Will Stay Away from the "Fancy Stuff" 
Again, your vagina is self-cleaning and honestly, the skin of your vulva tends to lean towards the sensitive side, so all of the commercial brands that simply try and get you to spend more money — avoid those bad boys. Water and super mild (unscented soap) can get the job done as far as cleaning your vagina is concerned. Or you can make your own vaginal wash (check out "Love On Yourself With These 7 All-Natural DIY Vaginal Washes") or hop on sites like Etsy for companies that make all-natural washes. Go to the site and put "natural vaginal washes" in the search field.
10. I Will At Least Use a Menstrual Cup on the Last Day of My Period
This is definitely my own personal hack but chile, it works! If you've ever wondered why/if your period smells a bit like death, it's because there is a combination of blood and bacteria (and even a little bit of uterine tissue) that's coming out of your vagina. The bacteria can be a bit more concentrated towards the end of your cycle which can irritate your vagina and vulva for a couple of days following your period if you're not careful.
The reason why I know all of this is because it used to happen to me. That is until I started using a menstrual cup and made sure that I wore it, even the day following the "official" last day of my period. Doing this catches the residual bacterial fluid which prevents my vagina and vulva from getting irritated.
It's one of the best things I've discovered in a long time.
11. I Will Sleep Naked
It's been quite some time since I've gone to bed with any clothes on (shoot, I work from home, so I'm barely dressed during the daytime hours too) and when it comes to my vagina, I can see how much she has benefitted from it. Because it's not uncommon for heat and moisture to increase during nighttime hours (because of being under sheets and blankets and because our body temperature changes throughout the night), sleeping naked increases ventilation to your vaginal region, so that you decrease the chances of irritation and infection. If you haven't been doing it, start now.
12. I Will Keep a Vagina Journal 
Making sure that your vagina has what it needs is a bit of a tightrope. That's why I think it's a good idea to keep a vagina journal. No, it's not something that you need to write in every day; it's just something to help you to keep track of when it comes to signs that your vagina may be stressed (check out "Ever Wonder If Your Vagina Is Stressed TF Out?"), how often you may be getting infections (so that you know when to use home remedies or so your doctor) and what may or may not be working as it relates to your vaginal care health regimen. Keeping up with your vagina's needs can only help you to take care of her better.
Hey, she does a really good job of taking care of you (right?), so why not return the favor? Amen? Amen.
Featured image by Getty Images
Honestly, there's not just one thing that can cause your period to become irregular. It could be because you've gained or lost weight. It could be due to some stress that you are under. Maybe you're taking a certain medication that's causing it. Perhaps you're exercising too much or eating too little. Again, the answers tend to vary. Yet if there's one thing that a lot of these issues boil down to it's that your hormonal levels aren't as balanced as they need to be. That's why, if you've noticed over the past few cycles that your period is all over the place, it's important that you make an appointment to see your doctor sooner than later. It's also a good idea to add some of the following foods into your diet; ones that are proven to help to bring some consistency back to your cycle, if you consume them on a regular basis.
1. Pineapple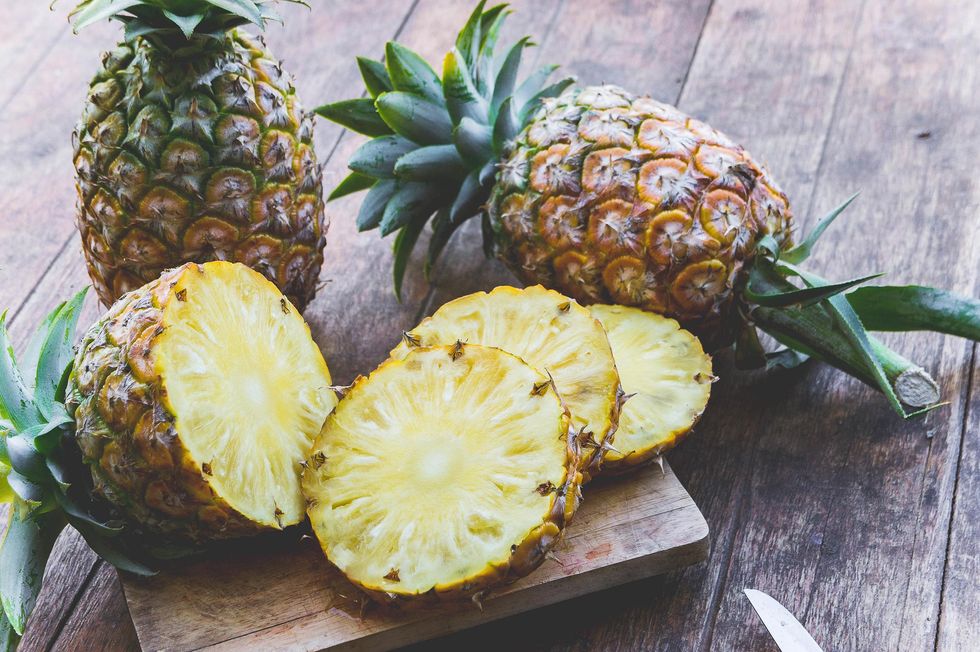 Although pineapple probably has the best reputation for helping to make our bodily fluids down below taste better, it's got a ton of other benefits too. Pineapple is good for you because it's got a ton of Vitamin C and manganese in it, not to mention the fact that it contains properties that can help to boost your immunity, fight cancer, ease digestion, suppress inflammation and even help with arthritis-related symptoms.
The reason why it's helpful on the irregular period front is because the enzyme in it called bromelain increases the production of red and white blood cells (which makes for an easier blood flow) as well as makes it easier for your uterus to shed its lining when it's time for your period to start.
2. Cinnamon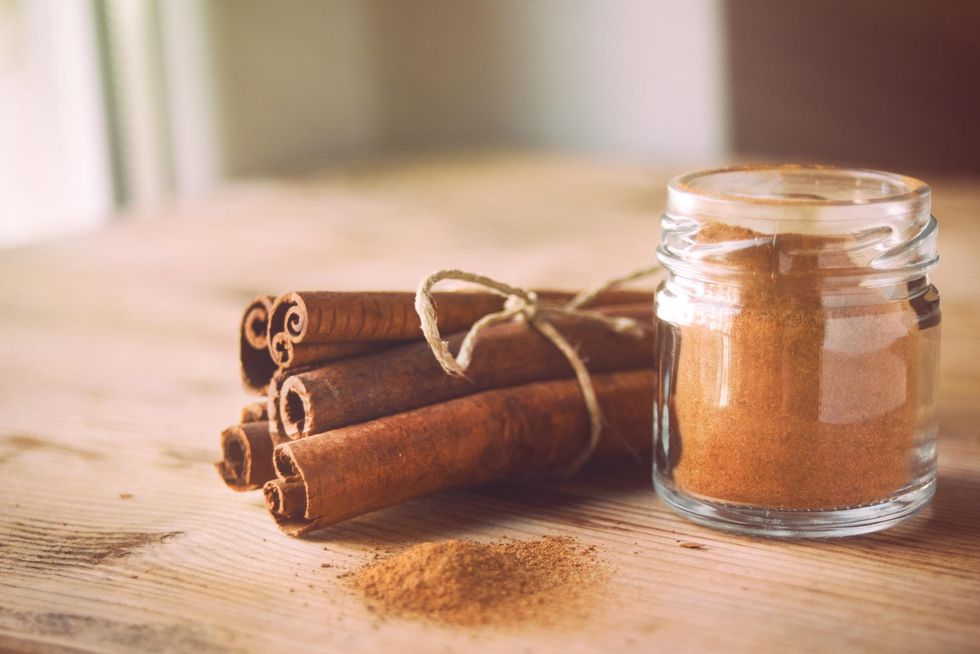 A couple of years ago, when I wrote about how putting some cinnamon oil on your genitalia can take oral sex to new heights (you can read more about that here), some of y'all asked if there was a burning factor. Nah, it's more like a warming sensation (although you can add a carrier oil like sweet almond oil if that will make you feel "safer" about it). Anyway, that's my introduction to how much of a fan of cinnamon I am. I like the way it smells, I like the way it tastes and it's definitely good for you. Cinnamon is another food that is full of antioxidants. Not only that but it contains anti-inflammatory properties, can help to lower your blood sugar levels, is able to help fight fungal and bacterial infections and there are even studies to support that it helps to fight HIV too.
Since cinnamon is great at helping to bring balance to insulin levels in your system, this is why many medical professionals say that it can be beneficial when it comes to regulating your period; this is especially the case if you happen to be a woman who deals with PCOS (polycystic ovary syndrome).
3. Salmon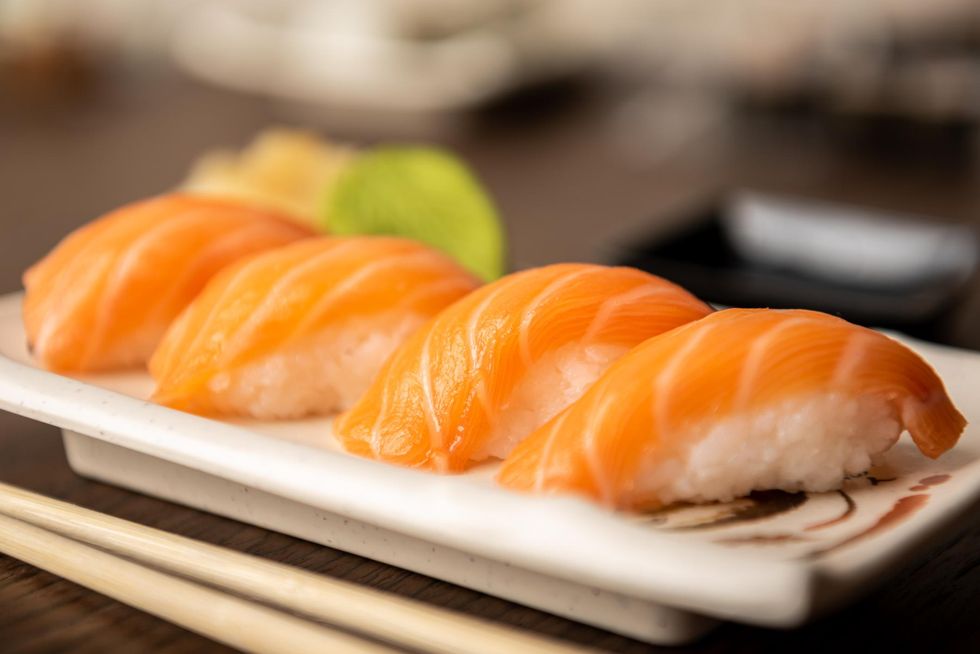 There aren't too many articles that touch on the topic of foods that are good for you where salmon isn't going to be somewhere on the list. It's full of protein. It's super-rich in omega-3 fatty acids (which reduce inflammation, lower your blood pressure, and help your arteries to stay healthy). They also contain a good amount of B vitamins, potassium and selenium that work together to help you to manage your weight, boost your brain health and help your skin, hair, and nails to remain strong. Also, due to the omega-3s that are in this particular kind of fish, salmon helps to balance hormones and reduce the severity of period discomfort — both are huge wins in the menstrual cycle department.
4. Mushrooms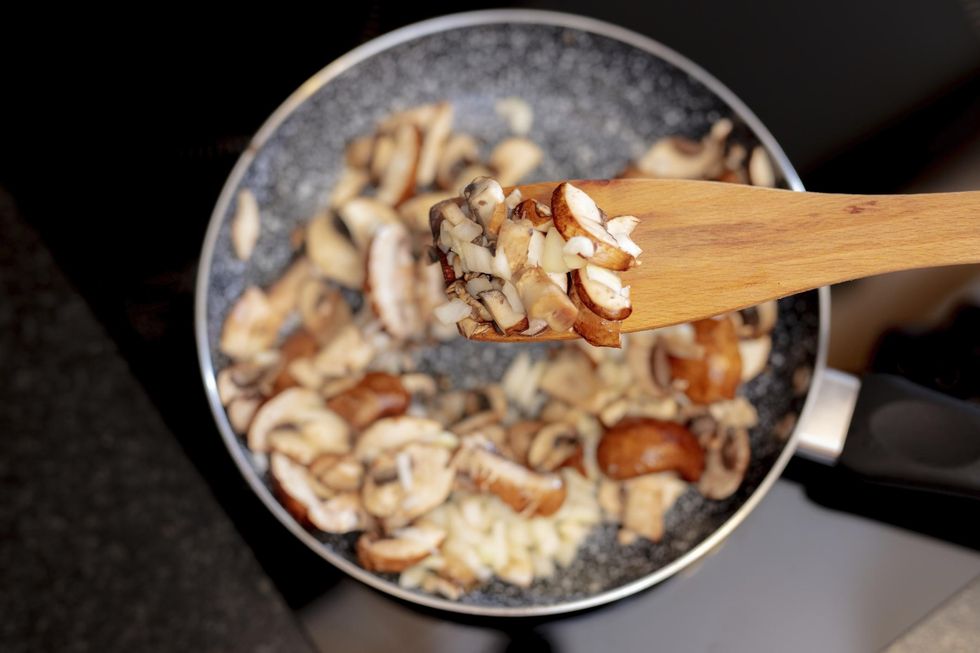 Mushrooms are good for you because they're a great source of Vitamin B, copper, potassium, and antioxidants. Also, because it contains compounds that "mimic" prebiotics (which are basically plant fibers that help your gut to produce the good bacteria that it needs to stay healthy), mushrooms can aid in digestion and strengthen your immunity as well. So, why are they so good at regulating your period? A lot of it comes down to the Vitamin D that is in them. There are a good amount of studies that say that having Vitamin D in your system won't only help your cycles to come on time, they can also shorten them if they happen to last longer than six days. All good reasons to cook with them more often, if you ask me.
5. Chia Seeds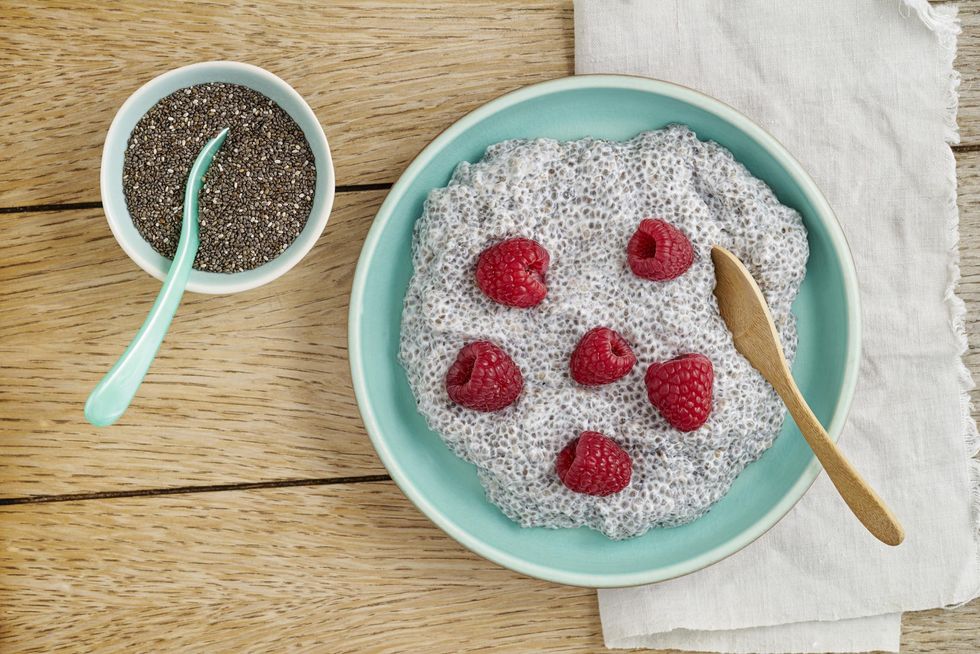 There are plenty of good things to say about chia seeds. They are full of protein, fiber, magnesium, phosphorus, and zinc. They contain antioxidants to keep your immune system in good shape. The calcium in them can help to support your bone health. Some health professionals say they are good at reducing blood sugar levels. Chia seeds are a pretty good source of iron as well. These nutrients, combined with the omega-3s that are in them, all work together to ease your blood pressure, decrease your cholesterol levels, increase blood flow and reduce damage to your blood vessels including the ones in your ovaries — all of which make having a more regular period possible.
6. Raw Papaya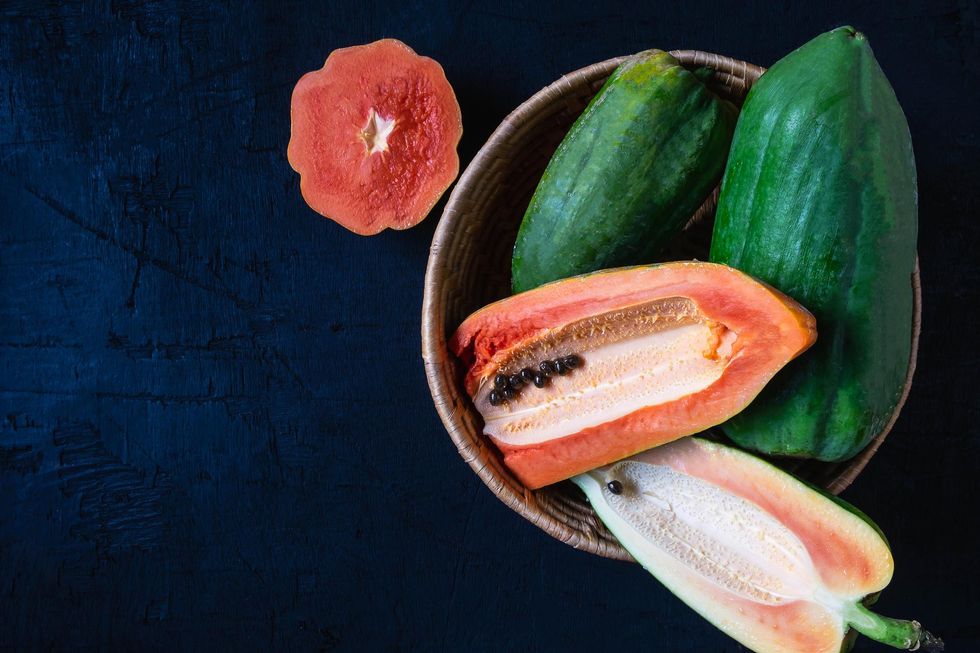 If you're looking for a fruit that's basically a multivitamin, raw papaya has totally got your back. Aside from the vitamins A, B, C, and E that's in it (which makes it the kind of fruit that is really good for your skin), it has fiber, folate, and potassium in it. Raw papaya is also really good for you because it's got antioxidants, anti-cancer properties and it's able to fight bodily inflammation. Some other perks are it helps with cellular repair, relieves constipation, and can help to improve your heart health over time.
Because properties in it can also trigger muscle contractions (including when it comes to your cycle), that's why it gets a period regulating shout-out. A word of caution on this is to eat or drink it a couple of times a week in order to help to get your period regulated but to AVOID it during your actual cycle. Again, because it can get contractions going, I'm not sure how much more intense you want your cramps to be while you are actually on your period.
7. Turmeric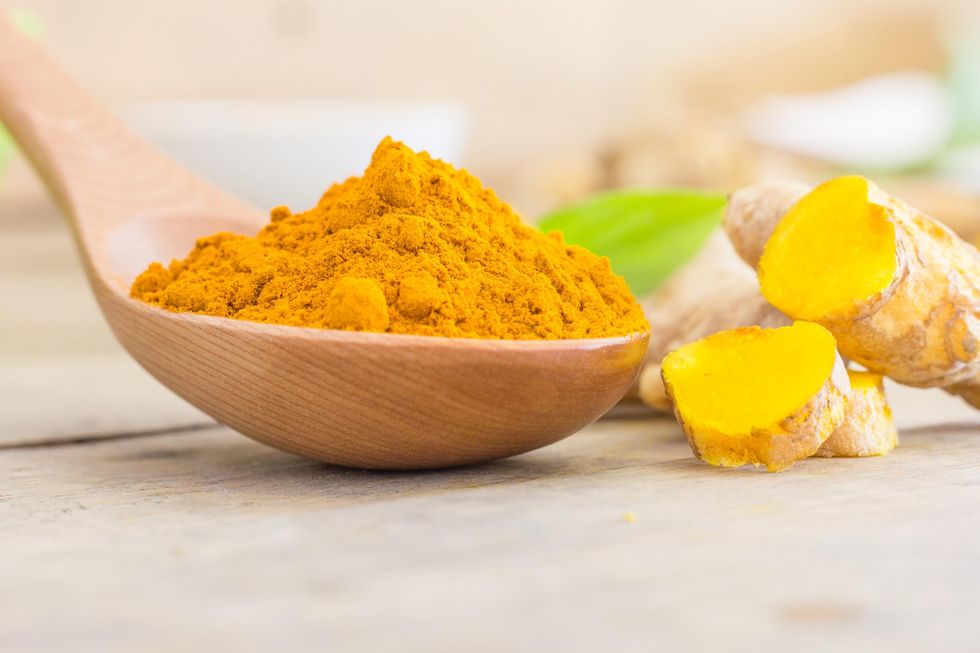 When it comes to the spice turmeric, make sure that you get the kind that contains curcumin because that is the active ingredient that will give you all of the benefits that I'm about to mention. Turmeric can be super beneficial because it has powerful medicinal compounds that are able to reduce inflammation, lower your risk of heart disease, help to prevent cancer, reduce depression-related symptoms and fight free radicals. As far as your period goes, because turmeric also has anti-spasmodic properties in it, that along with its anti-inflammatory benefits can help to balance your hormones which definitely attributes to you having a more regulated cycle.
Just a word of caution, though — I used to take turmeric on a pretty consistent basis and what it did to me was significantly increase my period flow (I mean, A LOT). I think it's because it's also a blood thinner. If you've got clots during your period, that could be a good thing. Otherwise, it could end up looking like a mini crime scene in your bathroom. Just a heads up.
8. Apple Cider Vinegar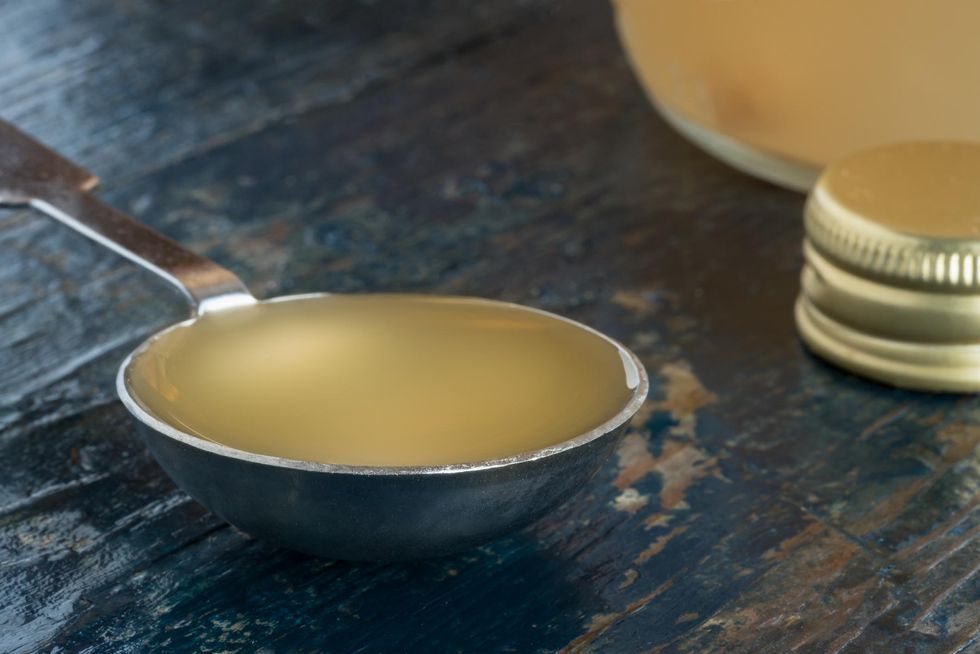 It certainly isn't the best-tasting stuff on the planet, no way around that. Still, if you want to boost your health, apple cider vinegar can certainly make that happen for you. It kills harmful bacteria. It can assist with lowering your blood sugar. It helps to balance your skin's pH levels. It lowers cholesterol. It can help to burn belly fat. It really deserves an article, all on its own. And what does apple cider vinegar do for your cycle? There are actually a few studies that say that it's so potent that it can help to restore ovulatory function in women who have PCOS, so long as they consume it on a regular basis. How amazing is that?
9. Parsley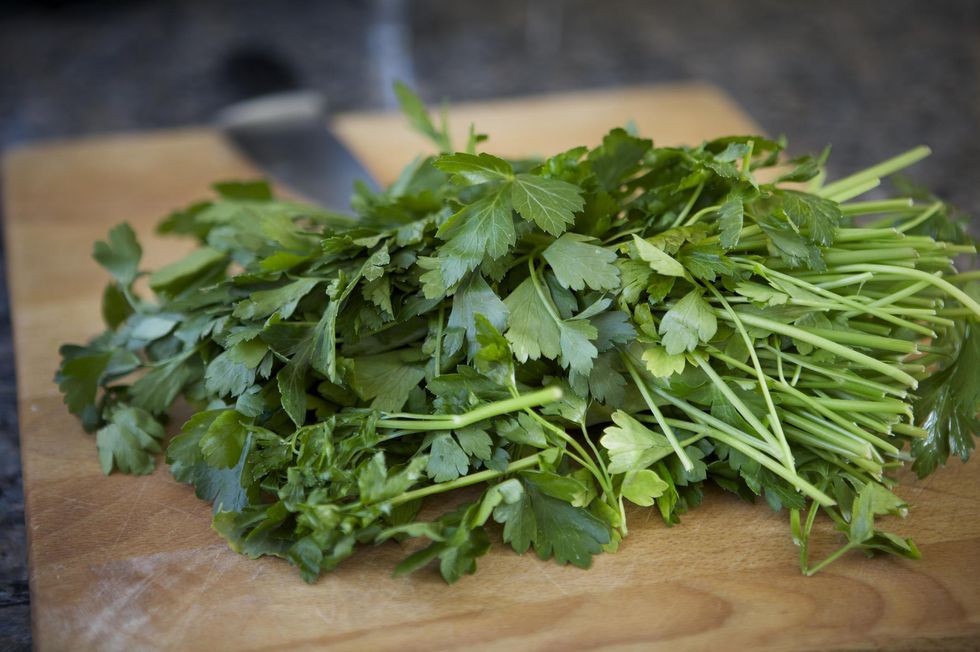 It's kinda crazy, how much a lot of us don't give parsley a second thought beyond it being garnish on some of our dishes because it really is an herb that's pretty good for our overall health and well-being. For starters, it's a fair source of protein and fiber. Parsley also contains a ton (and I do mean A TON) of vitamins K and A per serving, along with a pretty impressive amount of Vitamin C and antioxidants. If you're looking for food that will keep your bones and teeth strong, protect your eyes and even freshen your breath, look no further than it. Period-wise, it's good for you because it helps to increase blood flow which could result in your periods coming more on time (if you consume it semi-regularly, that is).
10. Dark Chocolate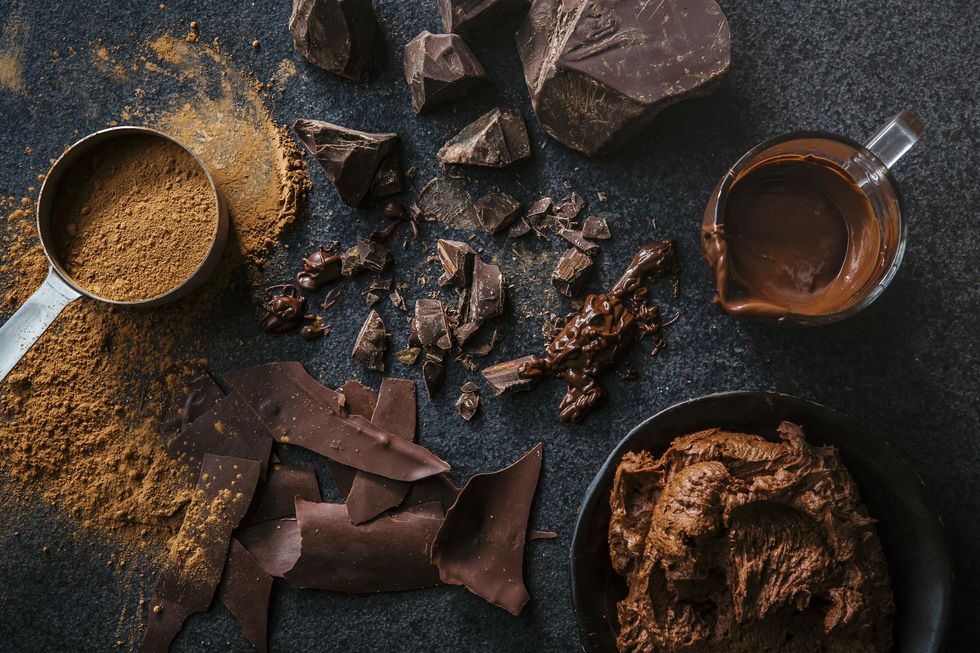 If you're looking to get a good dose of fiber, manganese, iron, magnesium, and copper, you don't need to look any further than dark chocolate. It also has antioxidants and fatty acids that help with lowering your cholesterol levels and keeping your heart healthy. As if that's not impressive enough, dark chocolate can help to ease feelings that are associated with depression, lower the risk of you having a stroke, suppress coughs that are related to the common cold, boost your brain function, and even protect your skin from damaging skin rays.
And if you eat a piece of it on a daily basis, the flavonoids in dark chocolate can "mimic" estrogen, so that your hormones are able to level out and your blood circulation will be able to improve all throughout your body. Just make sure to not get a Hershey's bar but rather the kind of dark chocolate that has no less than 65 percent cocoa in it. It might not taste as good, but you'll get a lot more benefits — your body, including your period, will thank you. Guaranteed.
To learn more about all things vaginal health and wellness, check out the xoNecole Women's Health section here.
Featured image by Getty Images
This is one of those things that a lot of us experience but don't necessarily discuss out in the open. I think a part of the reason is because there is a natural assumption that if something is itchy down below, especially when it's connected to sexual activity, we naturally think that something is "wrong." As you're about to see, though, there are quite a few reasons why you could want to scratch the mess out of your vagina following a rendezvous with your partner. The good news is, through the process of elimination, you can probably get to the root of the issue and find relief in no time.
1. A Condom Allergy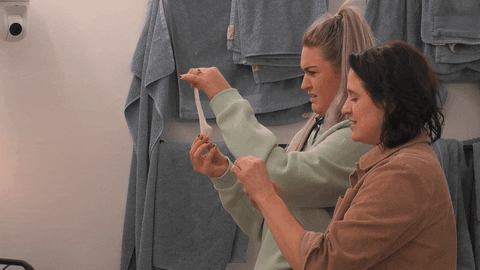 I once read that 1 in 6 women are allergic to latex condoms, so if you're someone who doesn't like to use them because you feel uncomfortable (itching, swelling, tenderness) afterwards, it's probably not "in your head." At the same time, that's not a good enough reason to go without using one. When you get a chance, check out "Allergic To Condoms? Try This.". In it, I've provided some rubber alternatives that are just as effective yet far less irritating.
2. You Weren't Wet Enough During Sex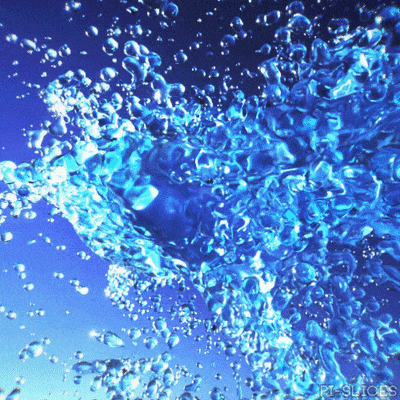 It might surprise you (or it might not) that your actual vagina (the inner tube that connects to our cervix which is basically the "neck" of our uterus) isn't super sensitive. Praise the Lord for that because babies come through there (for a lot of us)! However, what is sensitive is your vulva (the outer part of your vagina); I mean, your clitoris alone has double the amount of nerve endings in it as a standard penis does (it's got 8,000 of 'em)! Still, if you don't have enough lubrication in that area, it can also lead to vaginal itching after sex because of all of the friction without enough "liquid support."
This means that, yes, your partner needs to keep their foreplay game strong. Also, you might need to bring some lubrication into the picture. Hey, ain't nothin' wrong with that. They don't say "the wetter, the better" for nothin', chile (check out "The Wetter, The Better: 10 Creative Ways To Use Lubricant").
3. Your Body Is Adjusting to New Sperm/Semen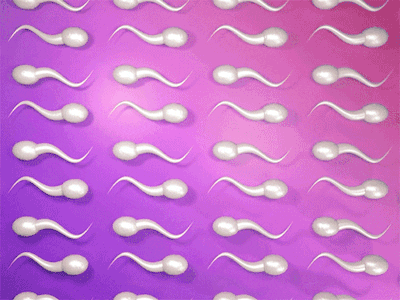 Many years ago, I checked out a video from an older Catholic woman who studies what sex can do solely to a woman's body (you can check it out here). Of course, she's coming from a biblical perspective which means she's trying to encourage people to wait until marriage. Still, some of her straight science points are worth listening to. One of them has to do with the fact that when we have unprotected sex with two different men within (I think) 48 hours, it's not uncommon that we will catch a cold because our body will literally abandon our immune system in order to get one of those sperms out of our system because it sees it as being "foreign."
When I was in a really strange place sexually, many years ago, I had unprotected sex with three different exes within a week. While I didn't catch an STI/STD, my vagina was PISSED because, I now know, it didn't know what to do with two of those joker's semen and all of that "congestion" threw my pH balance off (more on that in a bit). So, if you've got a new partner and for some reason, after sex, things feel itchy down there, his semen could be why. Usually, things will get better over time, but you might get a yeast infection (more on that in a sec too) before it does. Just a heads up.
4. "Dirty Fingers"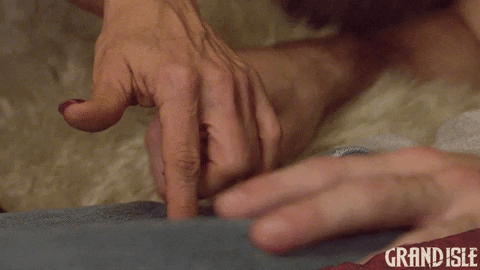 I know there are plenty of television shows and movies where folks just walk into the front door and start getting it in and on; however, for the sake of your vagina, try and make sure that both of you wash your hands first. The reality is there is somewhere around 1,500 living bacteria per every square centimeter of your hands and a whopping 20 billion microbes in your mouth at any given time too. When your partner is touching and kissing you, those numbers double and although your vagina has good bacteria to fight the bad and your saliva is pretty damn strong, you don't want to weaken either by unnecessarily bringing germs 'n stuff into the picture. So yeah, the cleaner you and your partner's hands (and nails) are prior to sexual activity, the less you'll have to worry about scratching after he puts his hands into places that he's never seen (cue Usher).
5. Strong Chemicals in Your Lubrication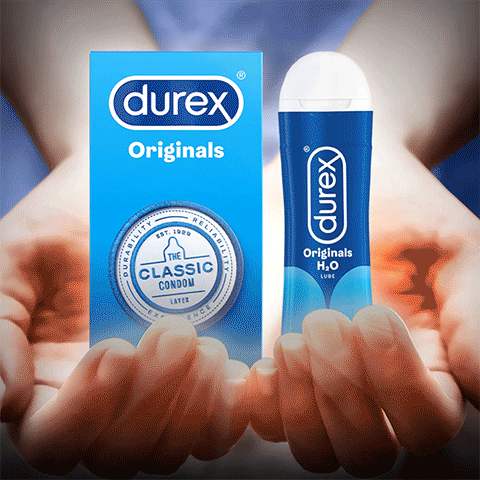 Some of y'all might remember the episode of Soul Food when Lem and Byrd tried a new massage oil that they ended up being allergic to that had them damn near about the scratch their skin off. Yeah, the amount of chemicals that are in some of these lube brands is totally off the charts! That's why, it's important that you go with something that typically has water as the first ingredient (because whatever the first thing that's mentioned on a label is, that's what a product has the most of). Also, you may want to, at least skim, "Lube Lessons 3: The Sex Lube Ingredient Glossary" because it offers up a full list of the kind of chemicals that are in different lubricants and how they could very well affect your body — so much to the point that you might want to end up making your own.
By the way, there is absolutely ain't nothin' wrong with doing that. Just make sure that you avoid putting any oil in your DIY because that can cause your condoms to lose their effectiveness. Anyway, The Dating Divas has a list of 10 different lube recipes that you can check out here.
6. A Yeast Infection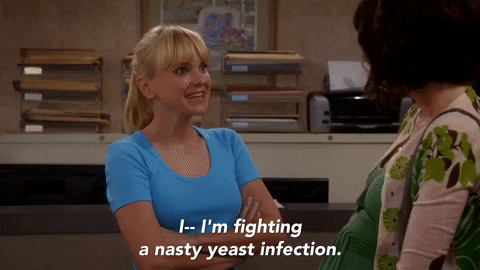 OK, off the rip, you might be thinking, "Isn't it a given that a yeast infection would cause itching and why would I have sex while I've got one?" While both of those are certainly good questions, there are three things to keep in mind. First, you may have a bout of it with symptoms that are new (including the itching). Two, you might've known you had one but miscalculated how long you've been treating it and the sperm, condom and friction further aggravated your infection while your body is still trying to heal. Or three, your partner could have one and either you've been swapping it back and forth or he is totally unaware.
As far as the third point goes, if your partner has itchy penile skin, a thick white substance on the folds of his penis (especially if he is uncircumcised) or there are areas of his penis that are super shiny and/or white and/or irritated, he definitely should get it looked at because yeast infections typically don't go away on their own and until there is a cream and/or antibiotic administered, it's just gonna keep driving you and/or him insane. By the way, you can get an oral yeast infection (keep that in mind when it comes to oral sex). Also, you should wait until your prescribed medical is fully completed before "engaging" again. If you really want the itching to stop, I mean.
7. Your pH Balance Is Off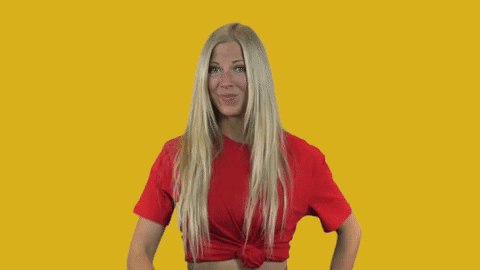 When you get a chance, check out "Sis, This Is How To Keep Your Vagina's pH Balanced." One of the things that I mention in it is your vagina should be somewhere between 3.8 and 4.5. That said, sometimes all of the things that I've already mentioned that transpire during sex can throw your balance off and that can also cause your vagina to get all itchy and irritated. In case you're wondering, some semi-quick ways to bring balance back to your vagina include taking a probiotic, eating some unsweetened yogurt, using non-irritating condoms, consuming some garlic and chilling out (yes, literally; stress can irritate your vagina over time too).
8. Your Vulvar Eczema Is Triggered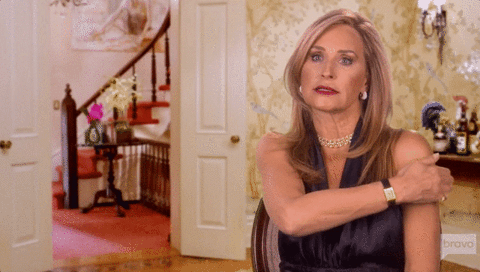 If you didn't know, vulvar eczema is a real thing. It's what happens when the outer area of your vulva and/or your buttocks are affected by eczema which can lead to the same scaly skin and dry patches that eczema elsewhere tends to create. As far as what initially triggers vulvar eczema, most health professionals connect it to things like an allergen or irritant which could again be condoms, your partner's sperm/semen, lubes, fragrant soaps or perfumes or even a super harsh detergent that you wash your panties, bras and lingerie in.
While it's best to get an official diagnosis from a medical professional, it's a good idea to keep in mind that emotional stress and a family history of eczema can also lead to eczema-related symptoms. Oh, and as far as treatment goes, applying a corticosteroid cream for a couple of weeks a couple of times a day can typically bring some much-needed relief (still, go see a doctor to make sure that eczema is actually what's going on).
9. You Waited Too Long to Rinse Off/Wash Up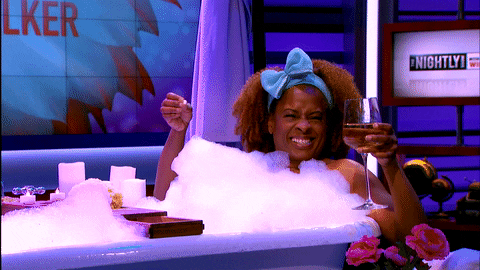 Ain't nothin' better than spooning after sex (I remember it well). Still, if you decide to lie in that "wet spot of love" all night long, it could lead to infections (including UTIs, believe it or not). That's why it's a good idea to try and urinate after sex. Oh, and while you don't necessarily have to get into the shower (check out "So, This Is How To Make Shower Sex So Much Better"), run a wet washcloth over your vulva before getting back in bed. It will remove some of the bacteria so that you won't have to worry (so much) about your vaginal area feeling irritated later on.
10. An Undiagnosed STD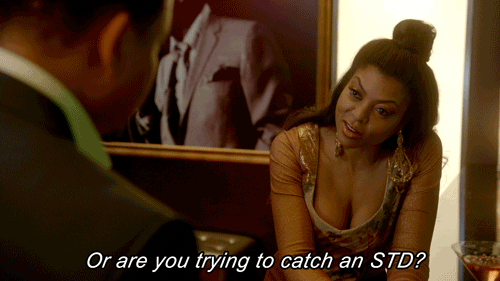 According to the Centers for Disease Control and Prevention, there are currently 1 in 5 people in the United States who currently have some type of STD. If that isn't enough of a reason to get regularly tested (if you are sexually active), I don't know what is. That said, there are several of those bad boys that can lead to vaginal itching including trichomoniasis, chlamydia, gonorrhea, genital herpes and genital warts.

So, if it's just recently that you've been itching during sex and it's been over a year since you've been tested, there's no time like the present to book an appointment (or to take a test at home if that would make you feel more comfortable). STDs are nothing to play with, so you definitely shouldn't "Google your way" into a remedy. Not just so the itch can stop but so you don't end up with more serious complications up the pike. Feel me? Good.
To learn more about all things vaginal health and wellness, check out the xoNecole Women's Health section here.
Featured image by Getty Images