Now, before I go any deeper, when I say "vagina", I'm not actually referring to the inner tube where penises go in and babies come out. I'm using this term because it's the common way most of us refer to our labia (our vagina's inner and outer lips) and, to a certain extent, our vulva, in general (the area that consists of what our pubic hair covers, our lips, our clitoris, our urethral opening [which is where we urinate] and our vaginal opening).
Keeping all of this in mind, did you know that labiaplasties (a surgical procedure in which the labia is reconstructed) have gone up over 200 percent over the past few years and one of the main reasons why is because some women feel like their vagina is "ugly"? Listen, when it comes to cosmetic procedures, it really is to each their own. However, every surgical procedure comes with its customized set of risks. Cosmetic surgery ain't cheap. Plus, if you're only considering a labiaplasty because you feel like your vagina is unattractive or "not right", let me just tell you right now that perspective couldn't be further from the truth. I don't have to see it to say it. The fact that there are a variety of different ones automatically proves my point.
And just what do I mean by "different ones"? That's what I'm gonna share with you today—the reality surrounding the fact that when it comes to our vulva area, there are different kinds of lips, not everyone's clit is the same size and actually, our labias aren't even all the same color. Knowing this is what I hope will help every woman who's reading this to fall totally in love with their vagina, no matter what it looks like.
Is There Such a Thing As an "Abnormal" Vagina?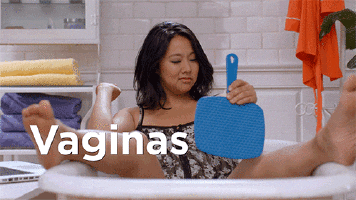 When it comes to the difference between a so-called normal or abnormal vagina, I'm gonna be honest with you—that isn't what the focus should be. Vaginas come in all sorts of shapes, sizes and colors, so what you need to be far more concerned with is if your vagina is healthy or not. If you've got a rash or warts; if your vagina is itchy or irritable; if you see some discharge that is a different scent or color than what you're used to; if your inner lips (more on that in a sec) are suddenly a different color, and/or if you're experiencing pain during intercourse, then this is when you should be concerned.
Otherwise, if you're simply wondering if something is wrong because you're not sure what "right" is, aesthetically speaking, let me break down the varieties that vaginas tend to come in.
Drum Roll: 10 Different Traits of Vaginas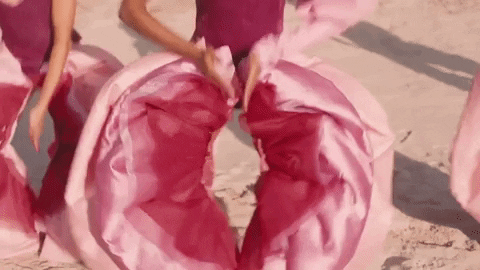 1. Small Lips
What does it mean if you've got small lips? First, let's talk about the technical terms for your lips down below. You've got the labia majora which is your outer lips (you know, the set of lips that you see just by standing in the mirror and looking directly at your vulva area) and you've got the labia minora; it's the part of your lips that your clitoris is connected to.
When you've got small lips, this means your lips the have a tendency to lay pretty fat against your pelvic bone. Sometimes the lips meet so that your clitoris and inner lips aren't exposed; sometimes they are open so that your inner lips can be easily seen.
An interesting fun fact about these lips is while they are prominent in adult entertainment, they're actually less common than some of the other types of vaginas that I'm about to share with you (another "fun fact"? The trend of going without pubic hair is also heavily influenced by adult entertainment because so many of the women in the industry don't have any).
2. Curvy Lips
When I think of how to describe a vagina that has curvy lips, what immediately comes to mind is the shape of a wishbone. Basically, the outer lips curve in such a way that the ends of them meet which can sometimes leave your clitoris exposed. It's no biggie except for the fact that you might want to take a Q-Tip and some oil (like coconut, avocado, grapeseed or sweet almond oil), gently pull back your
clitoral hood
and clean your vagina out; sometimes it being exposed can make it more susceptible to collecting lint 'n stuff.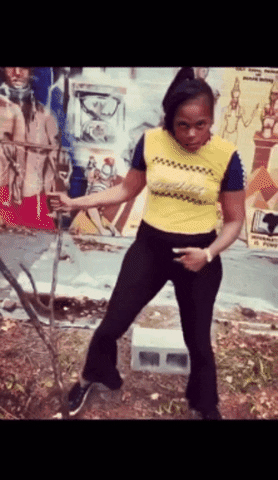 3. Asymmetrical Lips
My left breast is actually a little bit larger than my right. I didn't notice until my girls decided to show all the way out and become an H cup. At first it irked me a bit but the more that I accept that things like breasts, eyebrows, feet, etc. are "sisters" and not "twins", it really is whatever. So long as both of them are healthy, it's all good. That said, there are some women who have asymmetrical lips. All this means is that one lip may be larger or "thicker" than the other. It's not a sign that anything is wrong. It's just another "sistah thang" that you've got going on.
4. Large Outer Lips
These are the kind of lips that have a nickname 'round some parts. If you've ever heard a vagina be referred to as being a "fatty", it's usually because a woman's outer lips are…"fluffy" is the word that comes to mind. It's because that area has skin that is either thicker or even somewhat looser than some other vulvas are. Sometimes, it might make you feel self-conscious when it comes to wearing a bathing suit but girl, it shouldn't. Cushy vaginas ain't nothin' to be ashamed of. I know some folks who are big time fans of 'em. #wink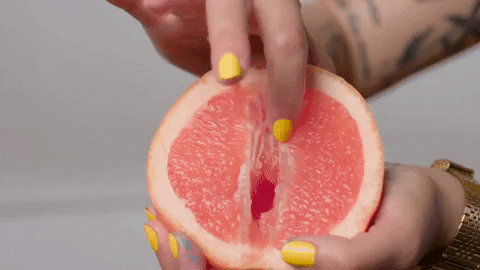 5. Large Inner Lips
OK, so remember how I said earlier that there is the labia majora and then there's the labia minora? In some instances, instead of the lips that are on the outside (the labia majora) being larger, it's actually the lips that are on the inside (the labia minora) that are. It usually just means that your inner lips feel "meatier" to the touch.
6. Long Outer Lips
When you've got large outer lips, they are fluffy, right? Well, when you have long outer lips, it typically means that they are made from a thinner layer of skin and that they extend down maybe an inch or two longer than other outer vaginal lips do. Again, perfectly fine.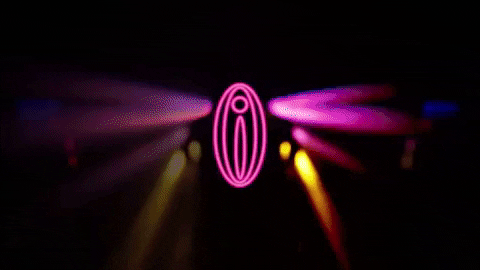 7. Long Inner Lips
What if your inner lips seem to dangle far past your outer lips, sometimes to the point where you've got extra folds of skin or where your lips seem to stick out of your panties? All this means is that your inner lips are really long. This isn't uncommon either. In fact, some women's inner lips can hang over an inch past their outer lips.
8. Small Clitoris
I've written about clitorises on this platform before (check out "10 Things I Bet You Didn't Know About Your Clitoris" and "7 Reasons You Should TOTALLY Be In Love With Your Clitoral Hood"). What I continue to find to be interesting about this particular part of our body is that the only real purpose it seems to serve is providing us women with sexual pleasure (and praise the Lord for that!). Well, that and the fact that like penises, a clitoris is able to become erect and it has foreskin (hence the clitoral hood).
As far as what the "normal" size of clitoris should be, there really is no such thing. Some women have small clitorises that are around the size of a pea, although it should go on record that clitorises do range anywhere from 0.2 to 3.5 cm long and up to 1 cm wide. Anyway, if you've got a tiny one, that's not a problem. It's just a part of what makes you…you.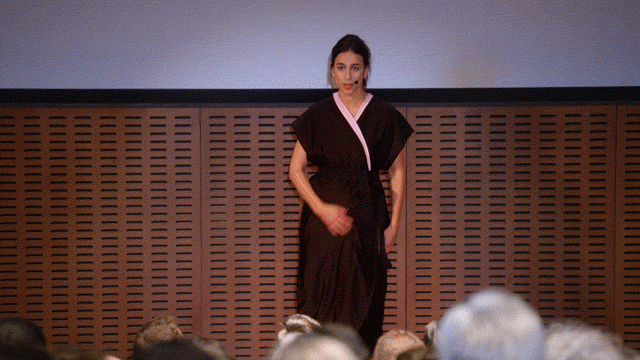 9. Big Clitoris
And what if your clitoris is on the far larger size? No worries there either because there are some that can easily compare to the size of the greater part of a thumb. The bonus when it comes to those is they can make climaxing easier. On the other hand, the challenge is that sometimes they are so sensitive that you may get aroused at times when you're not exactly aiming to. Either way, I know some women who wish their clitoris was smaller. When it comes to having orgasms, they should actually count themselves to be quite blessed.
10. Vaginas Aren't All Pink, Either
OK, when it comes to this particular point, I'm referring to your actual vagina and your labia minora (inner lips) because when it comes to your outer lips (labia majora), they're usually the color of the rest of your skin. Your vagina, specifically, though—it can be pink, red, pink or reddish brown or even a burgundy color. It's also not uncommon for it to have a little bit of discoloration to it.
This is why I'm all for performing vaginal self-exams, at least once a season, because they can help you to get used to how your vagina normally appears. That way, if something seems different, you'll know that you need to get your vagina checked out.
For instance, if your vagina is typically a deep pink color and it turns red, it could be a heads up that the area is irritated; perhaps that you've got a yeast infection. The moral to this point is, you might've heard that all vaginas are pink and that's simply not the case. Shades of pinks, reds, pink or reddish-browns or wines are perfectly fine too.
Now That You Know, Love on "Her"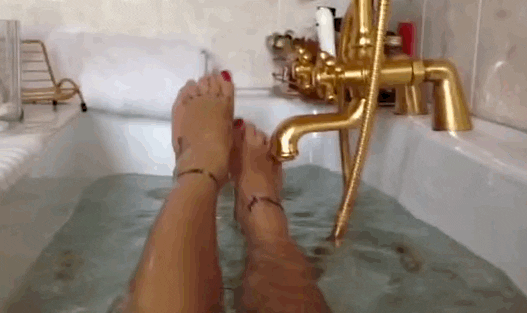 OK, so now that you see that vaginas run the gamut on the variety tip, I hope you also get that there is absolutely no reason to think that anything is wrong with how yours appears. Automatically, it's beautiful, because it looks how it was created to—and trust me, honey, men feel honored to be in the presence of one, just because. I am learning more and more that they are not nearly as picky about our bodies as we tend to be, so if that is the root of your hesitation, let that go too.
Not too long ago, I penned "When's The Last Time You Actually Pampered Your Vagina?" for the site. Before another week goes by, make some time to check it out and then follow through on some of the tips. You are unique and your vagina is a part of you. Salute that fact. You both deserve for you to.
Join our xoTribe, an exclusive community dedicated to YOU and your stories and all things xoNecole. Be a part of a growing community of women from all over the world who come together to uplift, inspire, and inform each other on all things related to the glow up.
Featured image by Giphy
Keep reading...
Show less
So, before getting into how to naturally produce more vaginal lubrication, I think it's important to put on record that, when it comes to what comes out of our vagina, there's discharge, there's cervical fluid and then there's lubrication which typically happens whenever you're sexually aroused. Discharge (and to a certain extent, cervical fluid; they both tend to change somewhat throughout the month) is fluid that comes out of your vagina and consists of cells from your cervix and vagina, along with bacteria, mucus and water. Lubrication—you know, "getting wet"—is all about what happens when you're either strongly physically attracted to someone or you're in the act of foreplay. Today, we're gonna touch on how to keep the latter (sexual arousal-related fluids) flowing.
Foreplay is certainly one of the best ways to ensure that you are able to get and stay wet so that sex can be more comfortable and pleasurable for you. And, of course, there's definitely nothing wrong with using manufactured lubricant to get the job done. Still, it's also wise to keep in mind that there are things that you can do, health-wise, from the natural side of things, that can keep everything going…just as you would like it to too. So, if you're someone who lives by the motto "the wetter, the better" when it comes to sex, here are 10 ways that can help you with attaining this particular goal.
1. Drink More Water
Did you know that 75 percent of Americans are chronically dehydrated? That they only consume about 2 ½ cups of water each day? You can check out "10 Overlooked Signs That You're Dehydrated" to get a good idea of why being dehydrated tends to be so problematic. In the meantime, I'm pretty sure you can put two and two together as it relates to how not having enough H2O in your system can cause your vagina to become like the Sahara up in there. Drinking eight glasses of water each day is the traditional recommendation when it comes to staying properly hydrated. "She" will definitely thank you if you adhere.
2. Exercise 2-4 Times a Week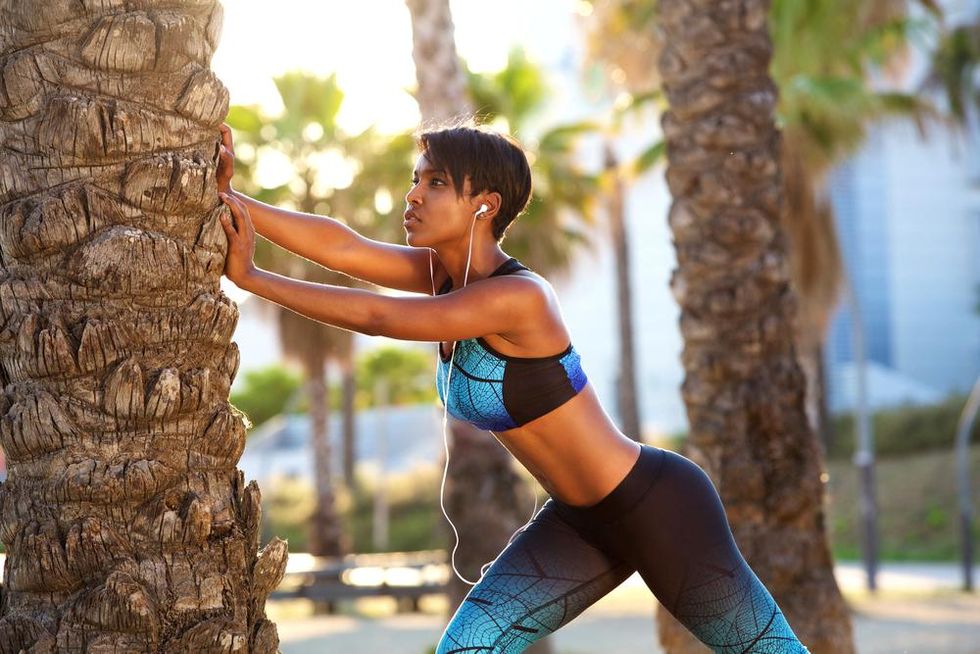 No matter how you're trying to improve your overall health and well-being, you're going to have a hard time finding an article that doesn't mention exercise as one way to do it. As far as lubricating your vagina is concerned, cardio, 2-3 times a week, for 20-45 minutes at a time, is great because it helps to get your blood circulation going. Your body needs this to happen because that's how your system gets the consistent oxygen and nutrients that it requires. Blood flow to your nether regions is important, especially when it comes to sexual arousal, because it can intensify your orgasms. Plus, exercising also helps to keep your hormones balanced. The more balanced they are, the easier it will be for your vagina to get and remain lubricated. So, definitely make working out a part of your daily routine.
3. Take a Vitamin D Supplement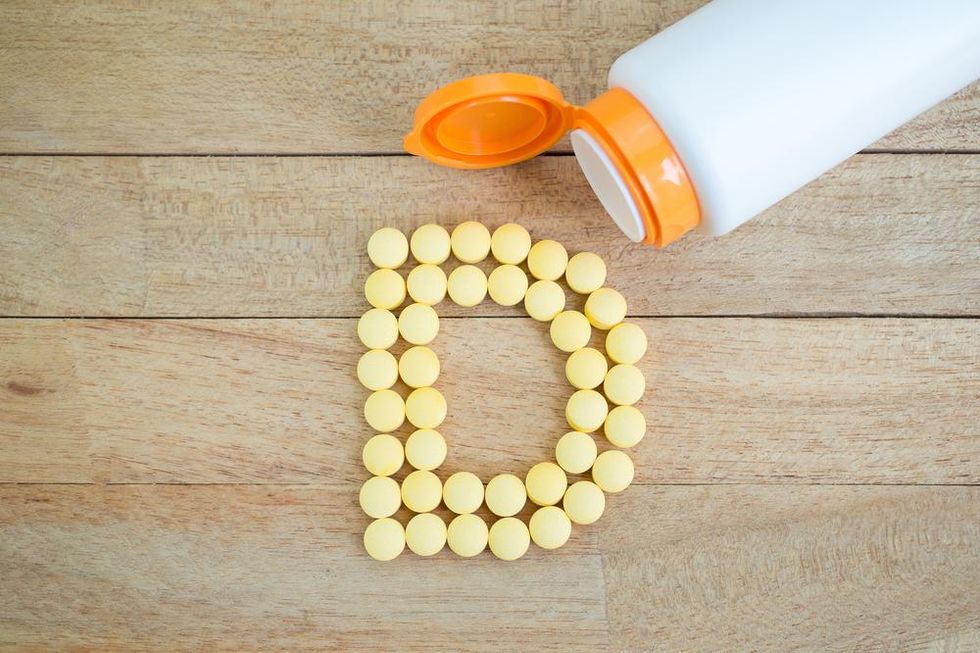 Because we've got melanin in us, it's more difficult for our bodies to produce Vitamin D. As a result, one study cites that as much as 76 percent of the American Black population is Vitamin D deficient.
We need Vitamin D because it helps to strengthen our bones and muscles, helps to fight bodily inflammation and it can even assist in preventing type 1 and 2 diabetes. Not only that but there is more and more data coming out to support the fact Vitamin D that can also help to protect us—yes, Black people—from getting COVID-19. And just why does your vagina need it? Word on the street is, if you take Vitamin D in supplement form, daily, for eight weeks, you should notice less vaginal dryness and more lubrication.
Since Vitamin D is beneficial in so many other ways, it definitely can't hurt to give it a shot.
4. Also, Take a Vitamin E One While You're at It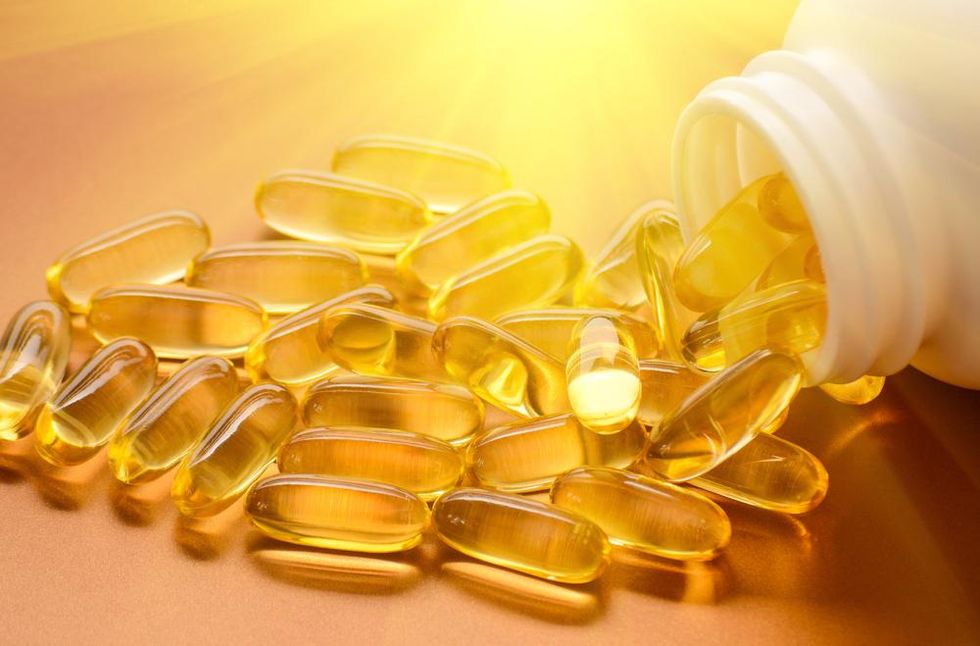 While we're on the topic of supplements, another one that you may want to take is Vitamin E. One of the best things about this particular vitamin is it's an awesome antioxidant that helps to protect your cells from experiencing damage. As it specifically relates to your vagina, Vitamin E has the ability to reduce vaginal atrophy-related issues. Vaginal atrophy is what happens when the walls of your vagina start to thin which can lead to dryness. In fact, the results of Vitamin E increase significantly when they are paired with Vitamin D, so hopefully that's the inspiration you need in order to take both.
5. Add Some Sea Buckthorn Oil to Your Regimen
Something that I try to do is provide a heads up on various things that may not be brought up often. In walks, sea buckthorn oil. Long story short, it's an oil that is extracted from berries that come from the sea buckthorn plant. It's actually an oil that is very popular in Ayurvedic and traditional Chinese medicines. Aside from being packed with antioxidants, sea buckthorn oil is full of mono and polyunsaturated fat which are healthy fats. This makes the oil good for your heart. It's also able to help to prevent diabetes, boost your immunity, protect your skin from UV damage, fight cancer cells and help to keep your liver in top condition. Sea buckthorn oil makes the cut in this article because it's so hydrating that it can help to relieve vaginal dryness over time. Taking it daily, for three months, should result in your experiencing noticeable improvements.
6. Consume Some Fatty Acids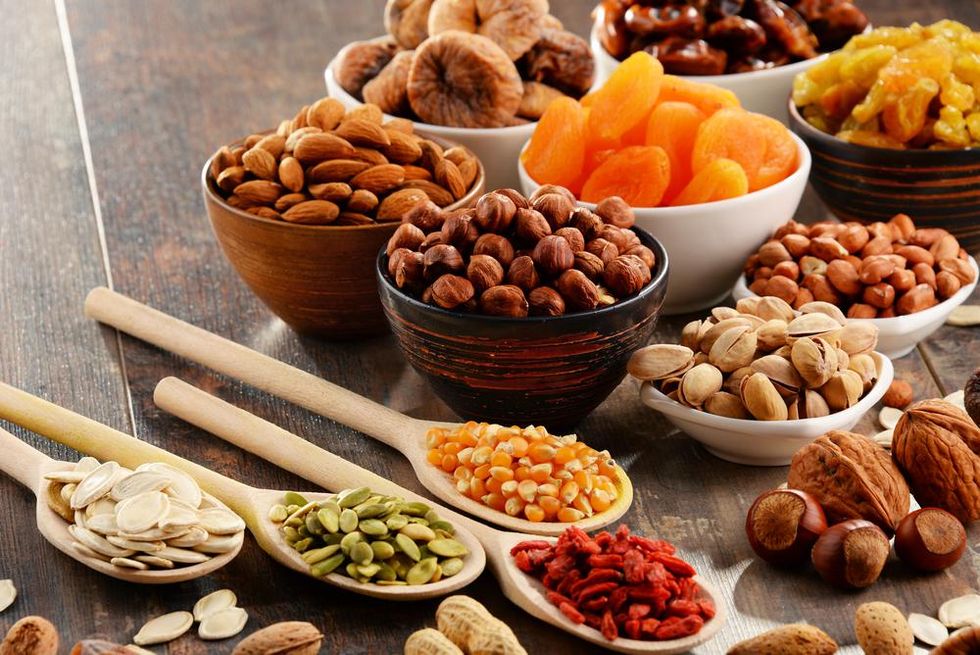 Omega-3-6-9 are all considered to be fatty acids. Fatty acids are good for you because they help to build your cell membranes. Specifically, omega-3 fats can fight inflammation, strengthen your heart and decrease liver fat. Omega-6 can help to fight off chronic diseases. Omega-9 is one that your body naturally produces; it also fights off inflammation. If you eat foods that are high in omega-3 like fish, walnuts and chia seeds and take an evening primrose oil supplement (something that I am a huge fan of) for your omega-6 fix (by the way, foods that contain this fatty acid include sunflower seeds, almonds and cashews), they both can help to increase vaginal lubrication; especially if you're currently going through menopause.
7. Have Some Isoflavones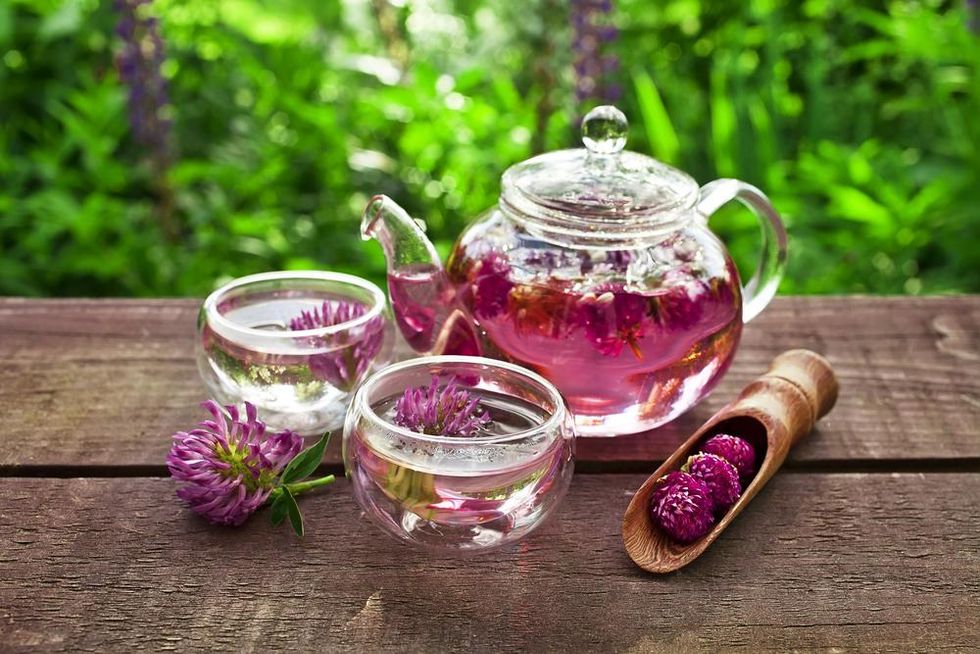 Sometimes vaginal dryness is the direct result of being lower in estrogen than you should be. One way to combat this particular issue is to consume more isoflavones which, at the end of the day, are nothing more than plant-based estrogen. Foods that contain soy have isoflavones in them. However, if you're not a big soy person, green peas, cherries, celery, peanuts, lima beans, chickpeas and flaxseeds contain a lower amount of isoflavones than soy does; still, they do have a good amount of isoflavones in them. Drinking some red clover tea or taking a red clover supplement is another route that you can take. Just make sure to run that one by your doctor first because sometimes red clover is so powerful that it can affect your birth control's potency.
8. Up Your Protein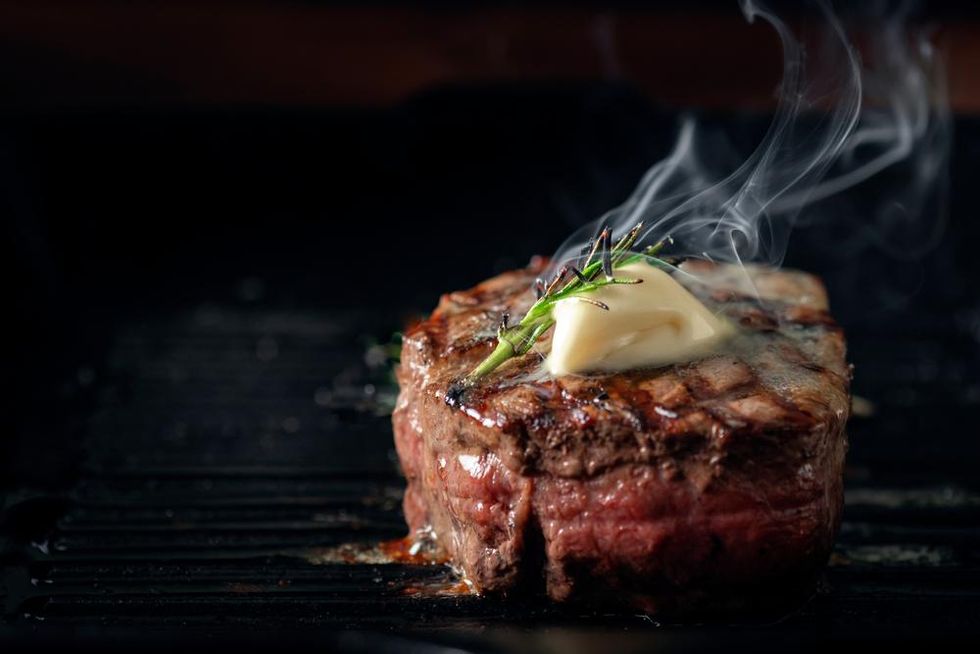 Long story short, protein is a macronutrient that helps to build muscle mass. That's not all, though. Protein is necessary because our hair and nails are made up of protein. We also need protein to keep our bones strong, boost our metabolism, lower our blood pressure, repair body tissues and oxygenate our system.
Your vagina could use some protein because a lot of protein-based foods contain amino acids that produce collagen. Collagen helps to give your vagina more elasticity which improves your vagina's ability to produce more lubrication. Foods that are high in protein include red meat, poultry, fish, eggs and yogurt (also check out "Vegetarian Or Vegan? Check Out These High Protein Foods.").
9. Stand Up More Often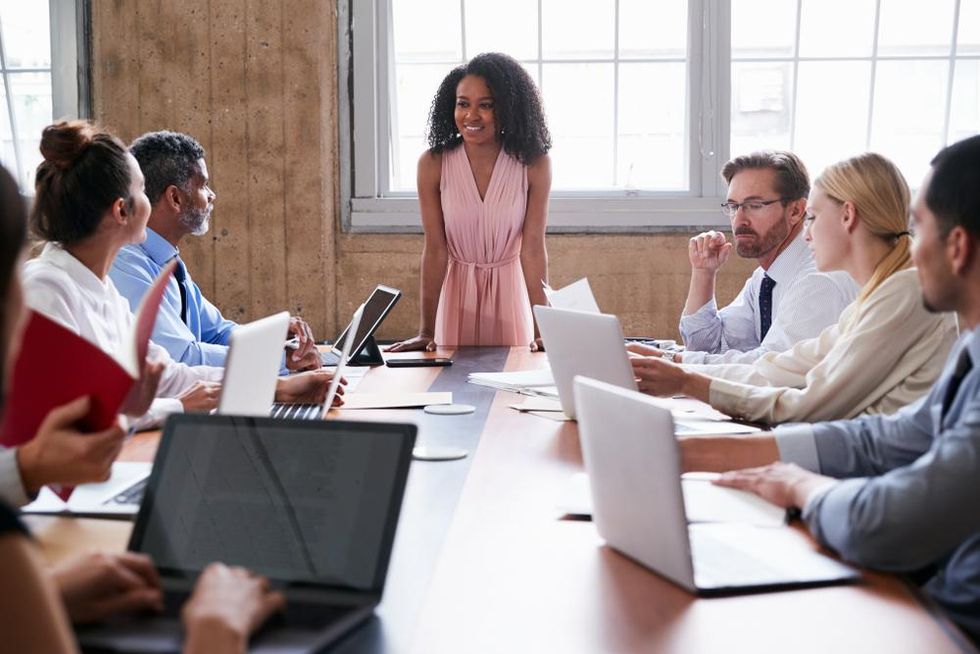 You know, there are a lot of articles out in cyberspace that basically say "sitting is the new smoking". One of the reasons why is because sitting for hours on end can affect our posture which can affect our blood circulation and I've already touched on how that can cause your vagina to produce less lubrication than it needs to. A remedy? Stand up more often throughout the day. On your breaks and during your lunch hour, get away from your desk and walk around a bit. Every 15-20 minutes or so, stand up and stretch for a couple of minutes. If you're conducting a meeting, opt for standing rather than sitting if you can. Standing is a simple way to get more blood flowing through your body which can help you from head-to-hip-to toe.
10. Manage Your Stress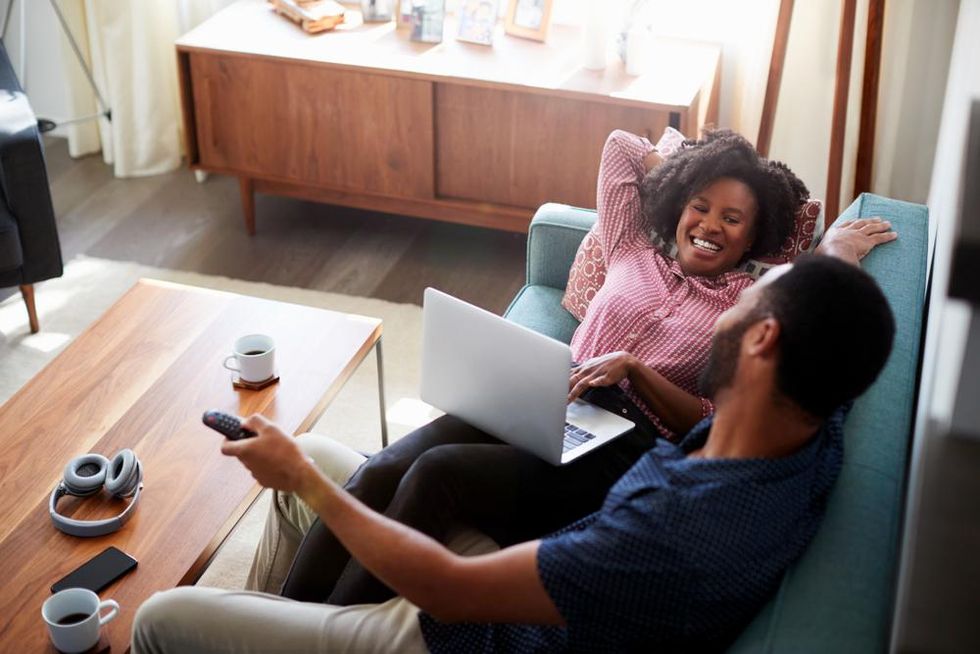 Something else that can definitely get your hormones totally out of wack is stress. And again, when your hormones are all topsy-turvy, it can make vaginal lubrication so much more of a challenge. That's why it's important to get no less than 6-8 hours of sleep, to do things that you enjoy, to practice self-care, to chill out sometimes and—oh, the irony—have sex. All of these things will keep you calm so that the juices can flow. Yes, sis. Quite literally.
Join our xoTribe, an exclusive community dedicated to YOU and your stories and all things xoNecole. Be a part of a growing community of women from all over the world who come together to uplift, inspire, and inform each other on all things related to the glow up.
Featured image by Shutterstock
Keep reading...
Show less
I've shared before that I'm a doula. Personally, I think the gig consists of tending to the mother, ensuring the safe birth of her child and also making sure that her partner (and kids, if she has other children) has all of their questions and concerns addressed. You know what's a trip about the partner part? Whenever the topic of body positivity and sex comes up, it's very rare that a man will be nearly as critical of a woman's body as a woman is. At the same time, if there's one particular concern that both men and women have when it comes to life after giving birth, it's how the vagina is going to be following it.
It's a fair question because while having a child is one of the most beautiful and miraculous things that can even happen to us, anyone who tells you that it won't change your body is either lying or they're delusional. It will. And yes, this includes your vagina. However, when it comes to the whole "loose vagina" fear, there are a few points that I want to address today. One reason is so that I can dispel certain assumptions and myths. The second is so that I can put both you and your partner at ease. So, are you ready to know the facts about the so-called loose vagina?
So, Is There Really Such a Thing As a "Loose Vagina"? If So, Why?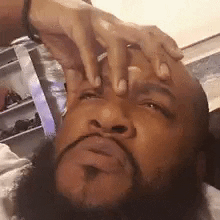 Let me start off by saying that when it comes to the term "loose vagina", it is more of an exaggeration than anything else. Goodness, there are so many reasons why our vaginas are pretty damn amazing. One of them is it's got a ton of elasticity in it. Just think about it. If you've had a child before, then you can already attest to the fact that while an entire body came out of your vagina, it has pretty much gone back to the way it was before you gave birth. And how long does this process take? You definitely need to wait the standard six weeks after giving birth for your vagina to heal. Following that, it may take a few more months for things to feel way more normal to you—and to your partner.
Now, I won't lie. If you want me to say that things will be exactly the same, the answer is "probably not" because, again, an entire baby came out of you. At the same time, to be honest with you, there are much bigger changes to look out for like maybe a shift in shoe size, your breasts not being quite as full, needing to get your sex drive back to the way it was and perhaps experiencing some hair loss. And what about how your partner will feel about your vagina? While some men have felt pretty intimidated after watching the birth of a child (I'm sure you can get why), when I've done follow-ups after about six months or so, most of them say something along the lines of 1) they were just thrilled to be able to get some again and/or 2) the fact that their partner was able to birth a child makes her sexy AF and/or 3) it's not a big enough of a change to be that big of a deal. So, as you can see, as far as a loose vagina when it comes to vaginally giving birth goes, there really is nothing to worry about. Let's keep going.
Is there anything else that can result in a vagina being…loose? Well, let me knock one myth totally out of the way—it definitely can't happen from having numerous sex partners. Think about it. If a vagina is able to bounce back from a body coming out of it, what kind of damage is an organ that averages 5" erect really gonna do? Exactly.
What can cause a vagina to become less "tight" over time is age. That's because, once we hit around the age of 40 (which is perimenopause for a lot of women; menopause averages around the age of 51), our system can start to produce less estrogen which can cause our vaginal walls to become thinner; drier too. So, if you don't have kids or it's been a while since you've given birth and either you or your partner are noticing that things are a little bit different down below, getting your hormone levels checked could be beneficial; especially if you're around 40 or over it.
Honestly, a "Tight Vagina" Could Be More Problematic. Here's Why.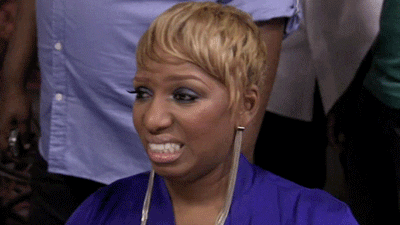 Now that you hopefully have a greater understanding of what a loose vagina is all about (along with why it really isn't something to be too concerned about), let's touch on tighter ones, shall we? Aside from virginity, if you're having sex with someone and your vagina feels "tight" in the sense of being uncomfortable, that isn't really a good thing. While yes, sometimes adjusting to a new partner can result in needing a couple of tries in order to get used to his size (that doesn't rhyme on purpose), honestly, sex is meant to feel good. So, if you don't, that can kinda fall on him.
Why and how? Well, two things that we need in order for our vagina to feel great during sex is arousal and lubrication. If your partner sucks at foreplay (and not in a good way), if he is sexually selfish and/or if ole' boy is a minute man, all of these things could keep your vagina from relaxing and expanding as it should.
That's why, whenever I hear some dude go on and on about tight va-jay-jays being his thing—I'll be honest with you, a part of me wonders if he's way worse in bed than he thinks that he is because, when it comes to a fulfilling sexual experience, getting in a "tight" vagina should not be the goal any more than being with a guy with a huge member should be (check out "BDE: Please Let The "It Needs To Be Huge" Myth Go"). Having a pleasurable time should be the focus and the most your vagina expands in order to comfortably accommodate your partner, the better. And yes, he plays a huge role in making that a possibility.
5 Things You Can Do to Increase Vaginal Elasticity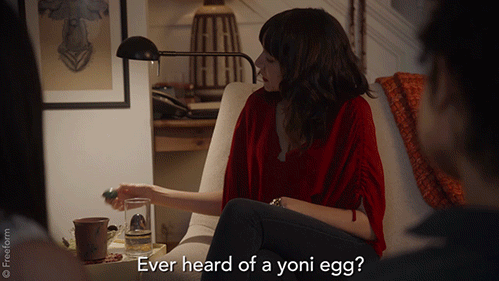 So, what if, after taking all of this in, you feel like your vaginal is not as "elastic" as you would like and you want to do something about it? That's a good question. Here are some natural things to try at home.
Do some kegels. Most of us have heard of kegels before. At the end of the day, they are simply a series of exercises that consist of your vagina clenching and then releasing so that your pelvic floor can feel stronger and your vagina can seem less loose. Since kegels also help to increase blood flow to the genital region, it can actually benefit your partner to do them as well since they could make his erections fuller in the long run. Some kegels tips for women can be found here. For men, it can be found here.
Eat some phytoestrogen foods. Remember how I said that a dip in estrogen could be a part of the reason why your vagina doesn't feel quite the same? A natural approach to this particular issue is to consume more phytoestrogen foods. What exactly is phytoestrogen? It's a plant-based source of estrogen. Some foods that contain phytoestrogen include lentils, wheat germ, cherries, oats, barley, apples and carrots.
Cop a vaginal cone. Some people like yoni eggs. Others prefer vaginal cones. Either way, if you want to strengthen your vaginal floor, get yourself one (or one of each). All you basically need to do is insert one into your vagina. In response, your vagina will contract in order to keep the egg/cone from slipping out. Some women use them to make their vagina "tighter" while others use them to combat urinary incontinence. If you use them consistently and correctly, they can actually be pretty effective.
Spoon. When I say "spoon", I mean sex not sleep. The truth is, any sexual position that requires you to keep your legs closer together can make things feel more snug up in there. So, next time you have sex, get into the spooning position and let him enter into you that way. Things will feel "tighter" and it can increase your chances of climaxing too.
Have sex more often. One more. Should it come as any surprise that one way to get your vagina to become less loose is by strengthening your pelvic floor via sexual activity? The reality is that when you have an orgasm, your vaginal walls contract multiple times and then relaxes. You know what this means, right? The more you cum, the more contractions you have and the better your vaginal walls end up becoming. So, check out "10 Irrefutable Reasons To Have An Orgasm A Day" for more inspiration, go find your partner and then get into that spoon position I mentioned. Your vagina will thank you. Hell, you will thank you. #wink
Join our xoTribe, an exclusive community dedicated to YOU and your stories and all things xoNecole. Be a part of a growing community of women from all over the world who come together to uplift, inspire, and inform each other on all things related to the glow up.
Featured image by Giphy
Keep reading...
Show less
Not sure what sex education looked like in your high school but it for sure wasn't the ol' banana on a condom tutorial for me. It's disappointing because it was by far the thing I looked most forward to doing in sex education, that and carrying those damn egg babies around in an odd attempt at simulating parenthood. Even with my mom gifting me a golden compact mirror for my 16th birthday, inscribed with "Just in Case", and a secret compartment with a Lifestyle condom neatly tucked into it, she wasn't about to show me how to use it. Yet, the knowledge piece is just as important. Arguably more important to know is how to put a condom on.
And based on most of the women I texted, and asked, "How do you put on a condom," it's clear that the knowledge is lacking or I have too many coupled friends, and thus they see no purpose. Nevertheless, it was an eye-opener that even if we wanted to initiate condom use, so many of us know nothing beyond "pinch the tip and roll it down." Moving forward, all you need to know is L.I.P.S.T.I.C.K.
In this instance, when learning how to put on a condom--at least an external condom--you want to remember the acronym L.I.P.S.T.I.C.K!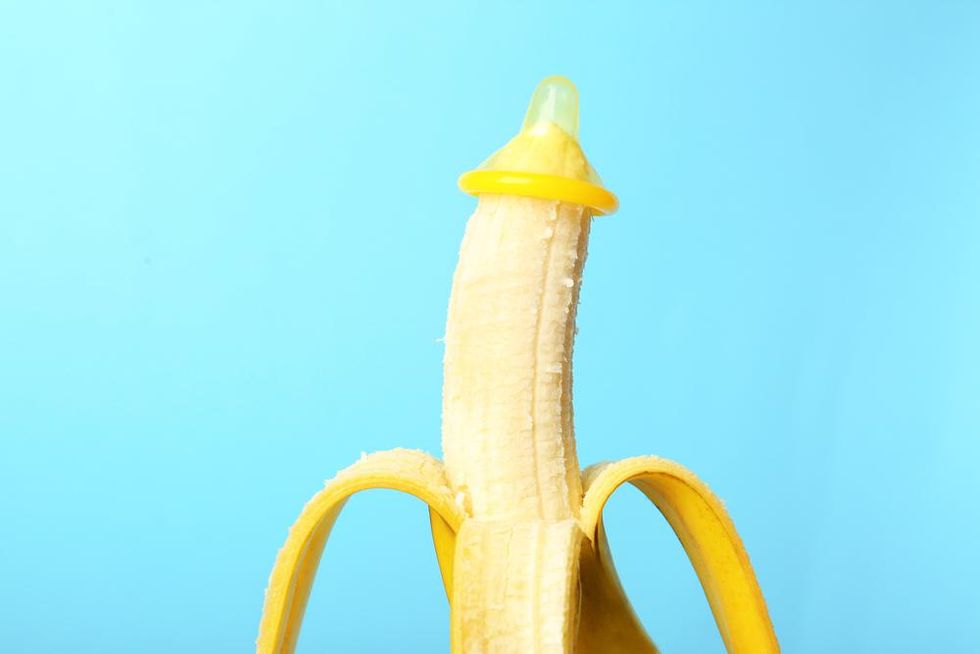 Shutterstock
Now, here's how to put on a condom step-by-step, or L.I.P.S.T.I.C.K.:

Look at the expiration date. Yes, condoms expire and while they have an pretty long shelf life, you'll still want to double-check.
Inspect the condom for holes, air bubbles, and then open it.
Pinch the tip and place the condom on with the pinched tip facing up. If your partner is uncircumcised, you will need to pull the foreskin back, first.
Slide the condom to the base of the penis. This ensures that you've covered as much skin as possible since some sexually transmitted infections are transmitted from skin-to-skin contact rather than the exchange of fluids.
Time for some fun. Aeeoowww.
Isolate the shaft of the penis by holding the condom in place while pulling it out. It's more effective if you manage to do this before your partner starts to lose their erection.
Carefully remove condom and properly dispose of it in trash, not the toilet.
Keep these steps in mind!
Putting condoms on doesn't have to be awkward and take us out of the moment. As you become more experienced at putting the condom on, you can take this task on from your partner and add some sensuality to it make the act far more seamless.
Featured image by Shutterstock
Keep reading...
Show less
I'm big on pampering. Unapologetically so too. When you think of all that it takes to be a Black person in this country and also a woman in this country, why shouldn't we make the time to indulge ourselves a little bit? Problem is, I know far too many women who barely get a facial, massage or mani/pedi, let alone set some moments aside to pamper their vagina. Yep. I said it. Pamper their vagina.
It might sound a little strange at first that there are things that you can do that will "treat your vagina with extreme kindness or luxury". Still, believe it or not, it is possible. Today, I'm gonna share 10 effective, affordable and super self-gratifying ways to help you to do just that. Make sure to send this to your girlfriends when you're done. I'm pretty sure they could use this very important info too.
1. Give Your Vagina a Massage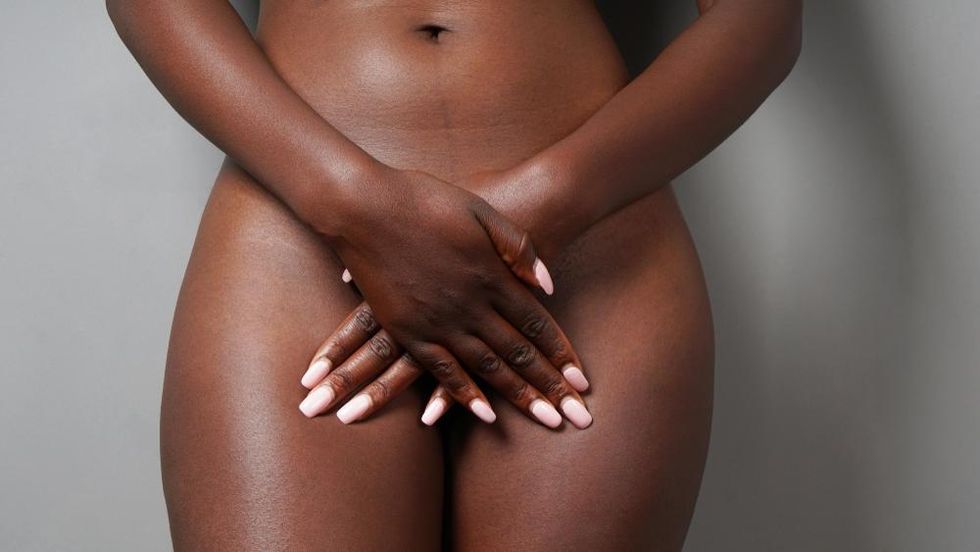 If the first thing that came to your mind with this one is "I mean, I masturbate", that is not really what a vaginal massage is all about. There is literally something that is called yoni massage therapy that focuses on releasing physical and emotional blockages. Some people refer to it as vaginal mapping which I actually wrote about last fall (check out "Why 'Vaginal Mapping' Needs To Be Part Of Your Healing Journey"). Very similar to standard massages, you can pay to have a professional one done or you can do it yourself. Either way, taking out the time to gingerly caress your vagina, simply for the sake of releasing stress that might be built up in it, is one of the best ways to pamper your vagina, hands down.
2. Get into Some Specific Yoga Positions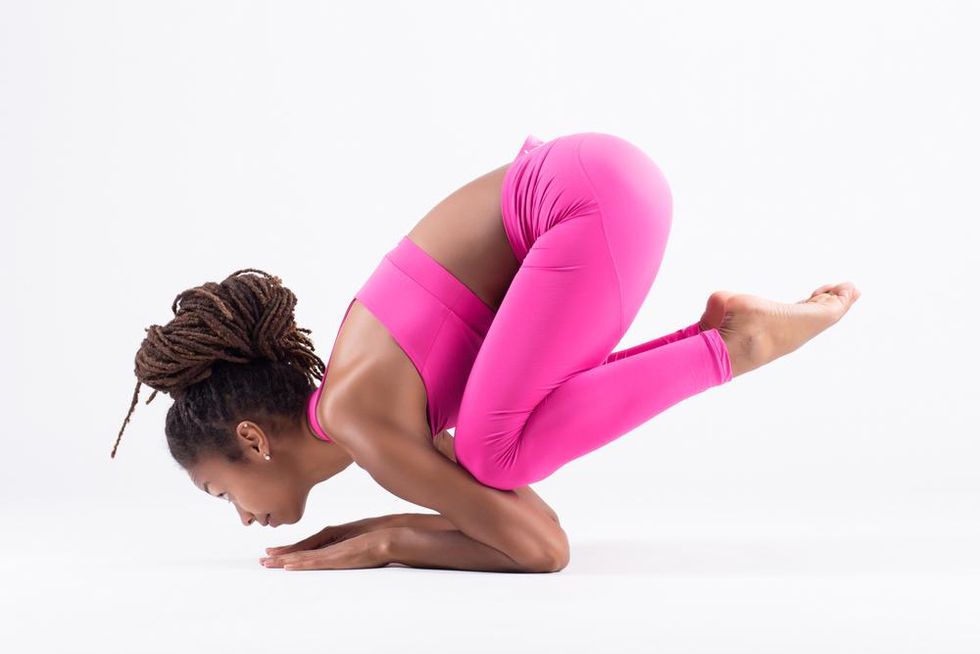 Yoga does a lot of things. It de-stresses. It increases strength and flexibility. It puts you into a better mood. It relaxes you. It helps you to sleep better. So, it makes perfect sense that partaking in it would benefit every part of your body, including your vaginal region. In fact, there are certain positions that specifically can improve the overall health and well-being of your va-jay-jay. If you'd like to know what some of them are, so that you can try them out from the comfort and convenience of your own house, check out Health Shot's article that features six vaginal-focused yoga positions right here.
3. Wash Undies by Hand in Fragrance-Free Detergent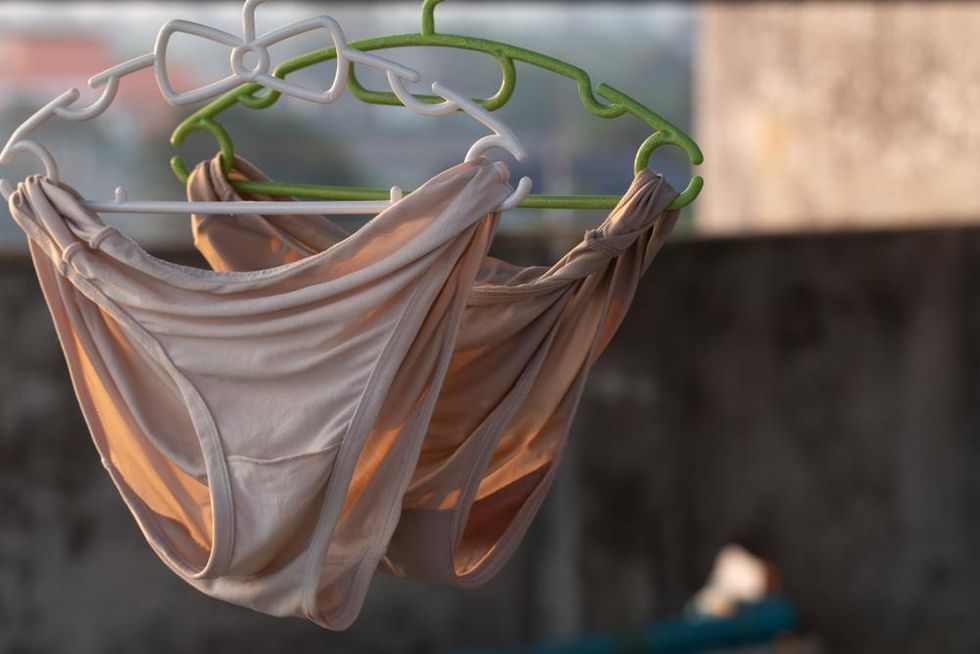 Did you know that there is some fecal matter in washing machines? Not only that but any time something germ-filled is put into a load of laundry, it tends to spread to 90 percent of the rest of the clothes that it's in the wash with. This is reason enough to hand-wash your undies. Start by using some sort of antibacterial fabric spray on your underwear (if you'd prefer to go the DIY route, there's a great recipe here). Spray your panties with it (especially the crotch area) and let it penetrate for five minutes or so.
Then, soak your underwear in really hot water. Once the water is a comfortable enough temperature for you to touch it, wash your panties in some fragrance-free detergent and rinse thoroughly in warm water when you're done. All of this will help to get rid of infection-causing bacteria without irritating your vagina in the process. (By the way, if you want to "super sterilize" your panties, you can always iron the crotch on low heat once they are clean and dry.)
4. Also, Keep Some Fragrance-Free Wipes in Your Bag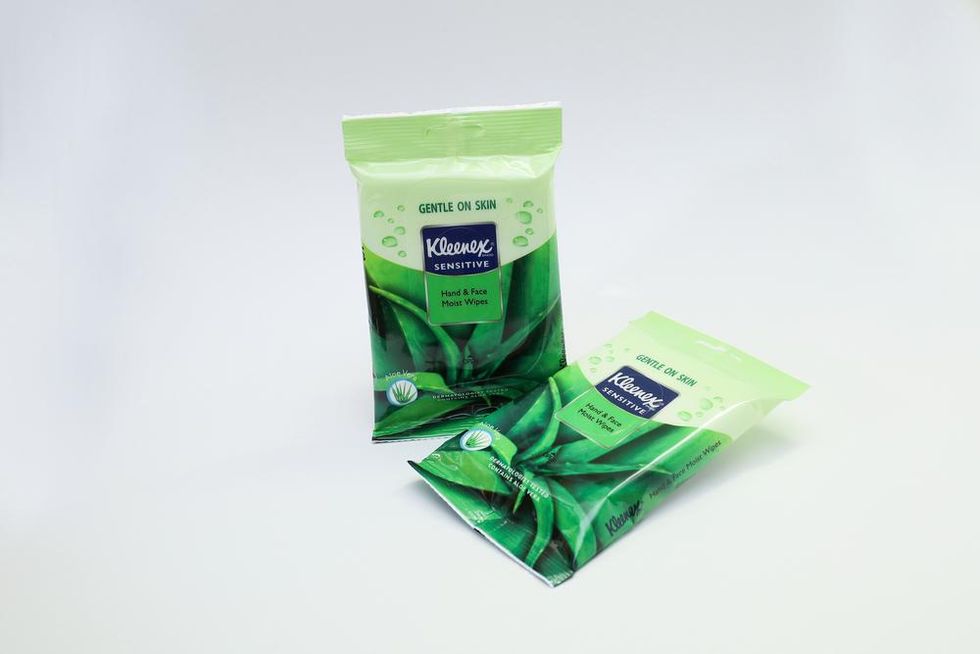 Whether it's because you use a menstrual cup or you simply want to freshen up throughout the day when you're not at home, it can never hurt to keep some fragrance-free wipes around. They are oftentimes better at thoroughly cleansing your vagina without removing any of the natural moisture that it needs. Just make sure that they are fragrance-free. Otherwise, the wipes could upset your vagina's pH balance and lead to a vaginal infection up the road.
5. Make Yourself a Monthly Period Basket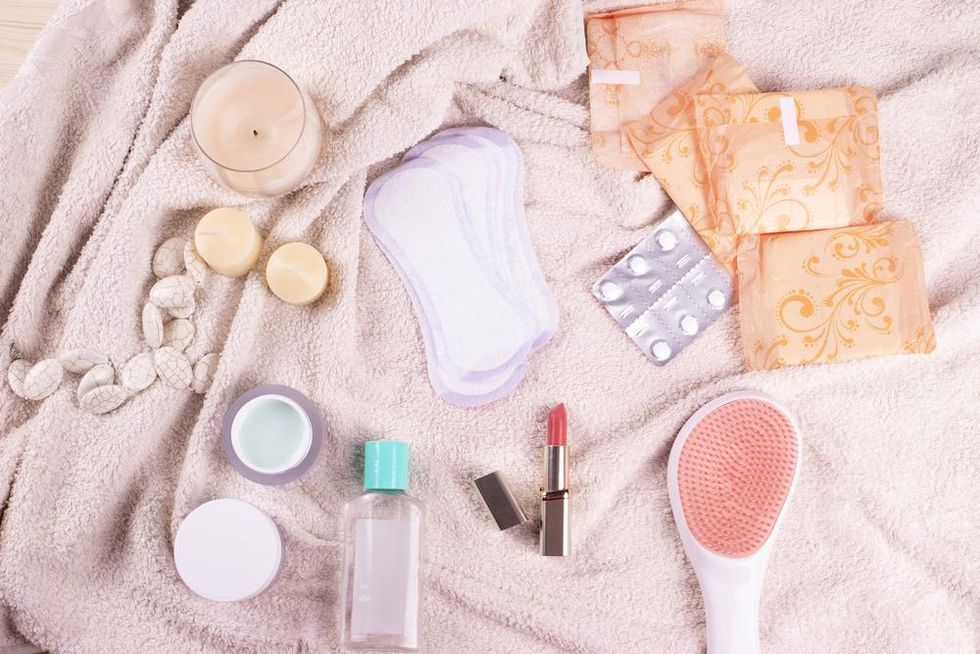 There are two ways to look at your menstrual cycle—like something that you should dread every month or something that you can use as a time to pamper yourself. My recommendation is to go with Door #2. Stay with going to a local arts and crafts store to pick up a basket (one that you would use to make someone else a gift basket) along with some cellophane and a bow. Then, on a monthly basis, put things into it like—chamomile tea (it soothes abdominal discomfort) and/or raspberry leaf tea (it reduces uterine contractions); dark chocolate (the potassium eases cramps); clove essential oil (it reduces excessive pain and bleeding); avocados, pears, berries, bananas and popcorn (fibrous foods reduce bloating); turmeric powder (it's a natural painkiller); a bottle of sparkling water (the more hydrated you are, the less blood clots and backaches you'll have); a magnesium supplement (it'll ease your uterine muscles while giving you more energy); a favorite snack (it'll comfort you); some fresh flowers (just because); a DIY lavender spray for your bedding (to help you sleep more soundly. You can check out an easy-to-make recipe here), and a fresh pair of period panties (Thinx's Hiphugger Period Panties are currently all the rage). Knowing that there is something special awaiting you can definitely make you feel better about, well, the inevitable (your period, chile).
6. Install a Bidet (or a Bidet Toilet Seat Attachment)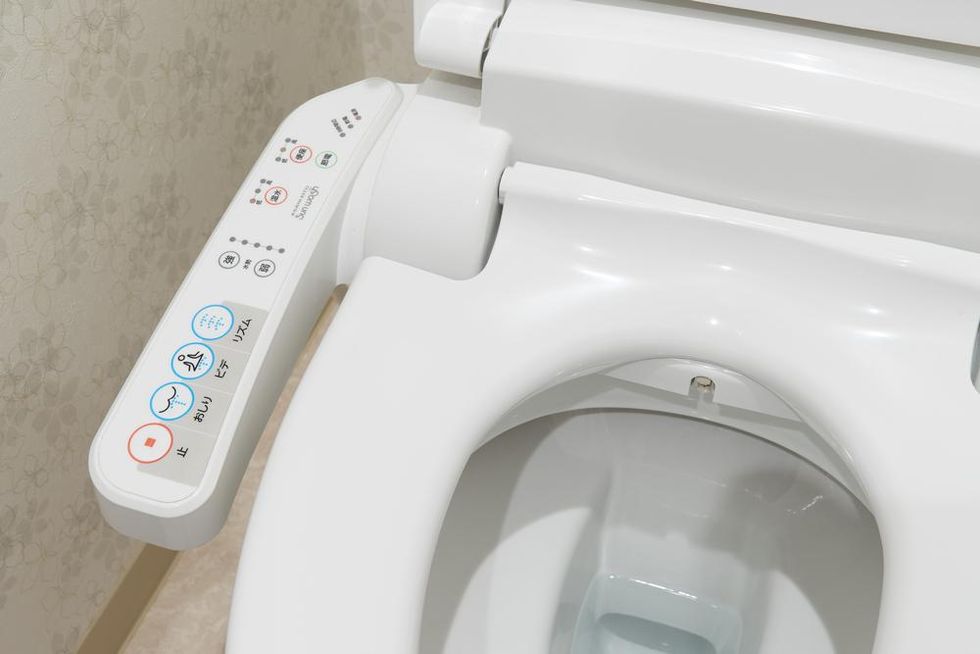 Talk about pampering. There used to be a time when, if the topic of bidets came up, we'd assume the person who had one was rich. I get why too because the cost of one combined with the installation fee tends is oftentimes somewhere between $1000-1500 (on average). That doesn't mean it's not worth every penny, though, because bidets are able to keep your vaginal area, your butt and your hands cleaner (which reduces the spread of urine, fecal matter and bacteria overall). Another benefit to them is they can significantly reduce your chances of having hemorrhoids while also helping to keep you from getting bacterial vaginosis. Plus, since bidets eliminate the need for toilet paper, they are good for the environment too.
If money is tight and you can't afford to install a bidet right now, the next best thing is to invest in a bidet toilet seat attachment. It's basically a sprayer that you can use as a "handy" bidet. The Spruce has a list of some fairly affordable ones. You can check 'em out here.
7. Soak in Some Apple Cider Vinegar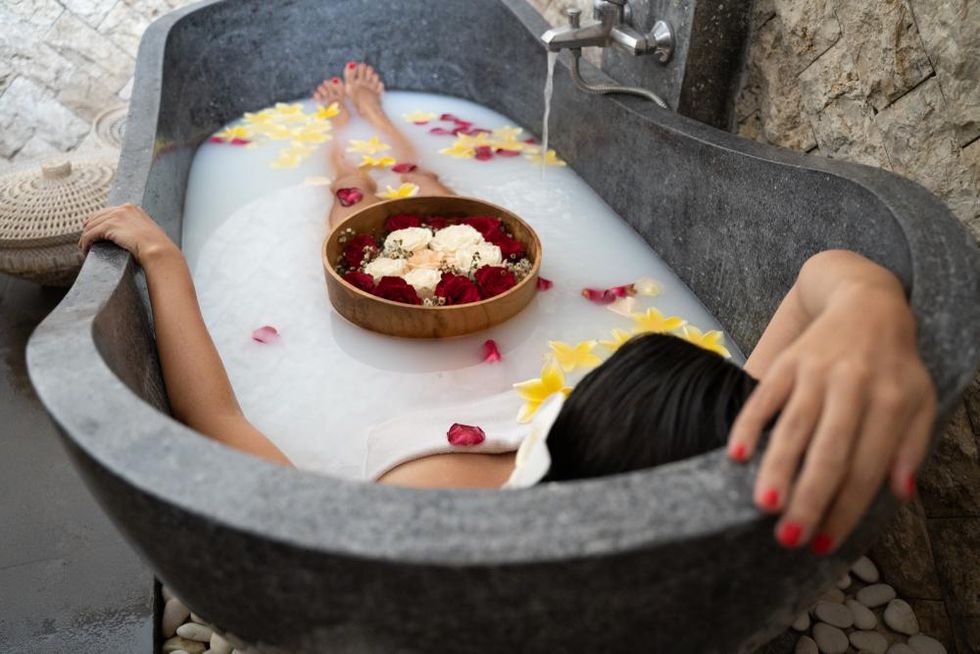 We honestly could write an entire article on what makes apple cider vinegar so dope. When it comes to the topic at hand—pampering your vagina—it's great because it's able to keep the pH level of your vagina (which needs to be somewhere between 3.8-4.5) in balance. That's why it's good to soak in if you've got a yeast infection or something to do once a week for mere "upkeep" purposes. The powerfully potent antiseptic and antibacterial properties can soothe inflamed skin, reduce vaginal odor and cleanse your vagina without irritating it in the process.
All you need to do is get some apple cider vinegar (make sure it contains the mother; the mother makes it unrefined and unfiltered). As you're running your bathwater, pour one cup (two cups if you've got a yeast infection or BV) of the vinegar into it and soak for 20 minutes or so. While you're soaking, definitely make sure to avoid bubble baths that contain lots of chemicals. If you want a few bubbles to create a certain mood, combine a half cup of distilled water with a half-cup of castile soap, one-fourth cup of vegetable glycerin and 15 drops of your favorite essential oil. Pour it under running water and you'll be all set.
8. Try a Little Fur Oil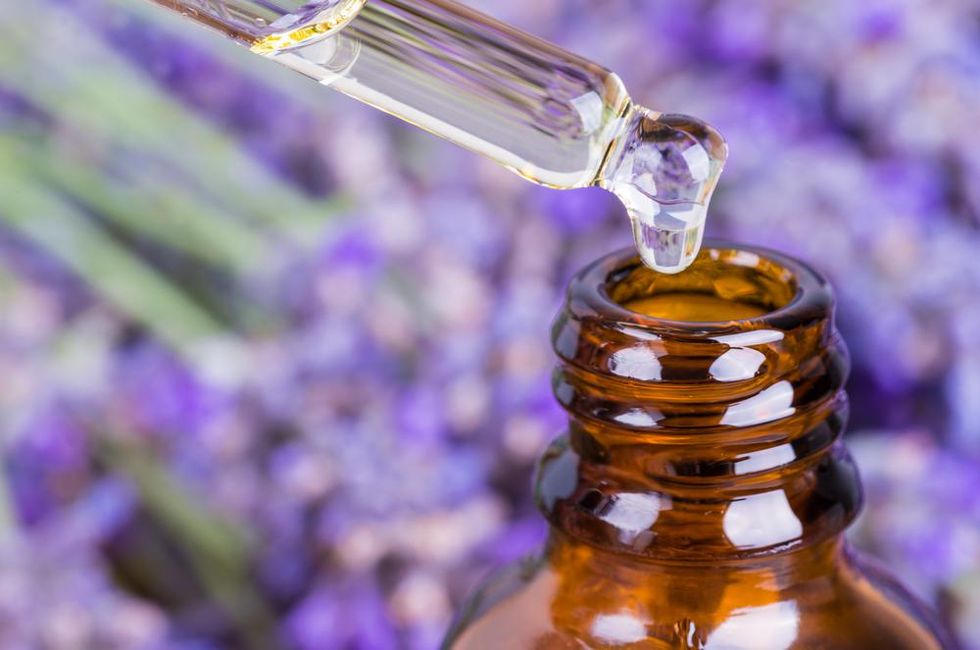 If you're someone who, when it comes to "landscaping" down below, you prefer to shave and yet you haven't found a way to prevent ingrown hairs (remember not to shave against the grain; doing so can definitely cause them), you might want to pamper your vagina with a little bit of Fur Oil. It's an oil that's specifically made for pubic hair that contains ingredients like grapeseed oil, jojoba oil, clary sage and tea tree oil. Aside from helping to prevent ingrown hairs and soothe the ones that you already may have, this oil also has a great reputation for making pubic hair feel really soft. I won't lie to you, there ain't nothin' cheap about it (it's currently $46 for a couple of ounces). Still, the reviews are pretty spectacular and, at the very least, this might inspire you to cop a couple of the ingredients I mentioned and make some conditioning oil of your own (heads up, you can probably find it on other sites for a little less too).
Oh, I almost forgot. If you wouldn't dream of spending this much money on some vaginal oil, a hack that can help to keep your vagina—well, your vulva since it's the outer part of that area—from feeling itchy and irritated after shaving is to rub some fragrance-free deodorant onto it right after you shave. It has a way of soothing and bringing (semi) instant relief too.
9. Make Sure the Condoms Are "Super Vagina-Friendly"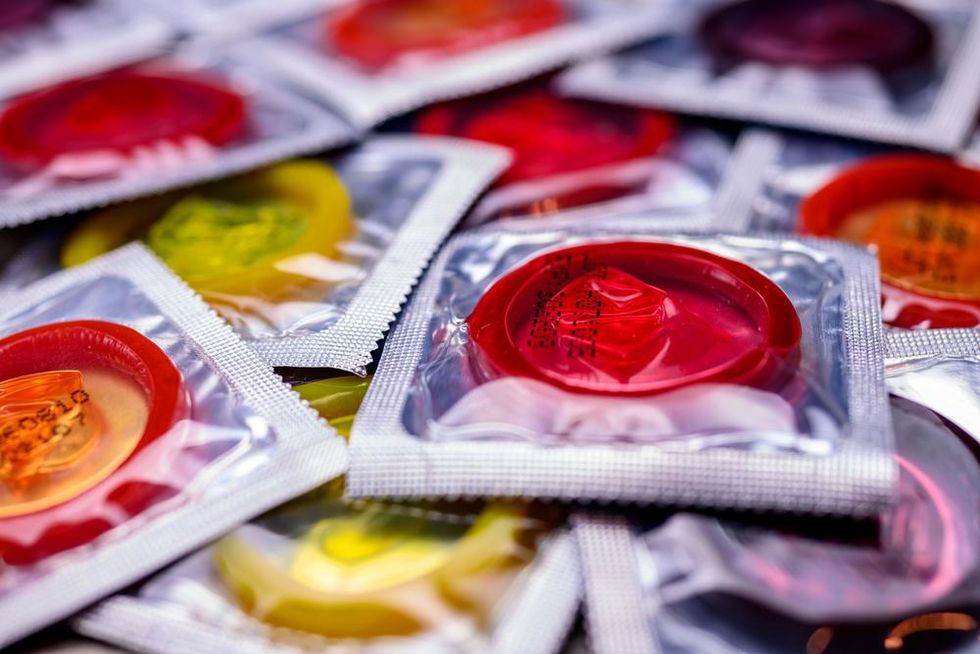 Unless you are in an exclusive long-term relationship where you both get tested and you're on some form of reliable birth control (unless, of course, you want to conceive a child), when it comes to sex, there's no way around the fact that condoms are the way to go. However, have you ever thought about if the ones that you've been using are super vagina-friendly or not?
The reality is that a lot of rubbers contain chemicals like casein (which can throw off our hormonal balance); glycerin (which contains sugar and can sometimes feed yeast); benzocaine (which can trigger vaginal inflammation and dryness) and, nonoxynol 9 (which can inflame your cervix, vagina and rectum). All of this is, yeah…not good.
I know you're probably not used to reading condom labels; however, now you see why it's a good thing to do. As far as condoms that are good for your va-jay-jay, Lelo Hex is one brand you might want to look into (it's made out of natural latex and has a silicone lubricant in it). Lovability is a natural latex rubber that is hypoallergenic and gets a lot of praise too.
10. Wear a Clit Clip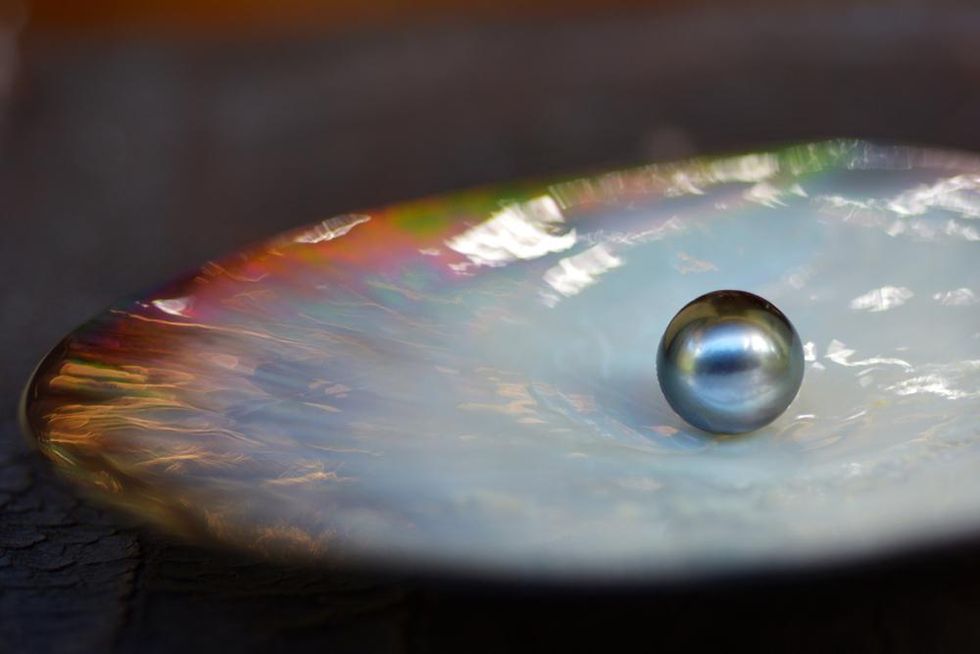 One more. I know some people who got their clitoris (or clitoral hood) pierced before. And while they can personally vouch for the fact that it has made their clitoris more sensitive to the touch in some of the best ways possible, they've also said that the piercing process itself is not even close to being a walk in the park. That said, you're not a big fan of pain yet you would like to "dress up" your clitoris from time to time, there are clit clips that you can wear that require absolutely no piercing at all. Two that I thought were kinda cute are on Etsy's site (here and here). I mean, we are talking about pampering, right? Why not doll "her" up a bit once you've done everything else on this list? Look at it as the vaginal pampering 2.0 way to go.
Join our xoTribe, an exclusive community dedicated to YOU and your stories and all things xoNecole. Be a part of a growing community of women from all over the world who come together to uplift, inspire, and inform each other on all things related to the glow up.
Featured image by Shutterstock
Keep reading...
Show less
Something that I enjoy about writing for women's platforms is it puts you in the position of discovering all kinds of things that you might not ever discover otherwise; even about yourself. Take vaginal mapping, for example. A quick show of hands (via letting us know in the comment section) if you're familiar with what that is. Shoot, bonus points if you've ever done any vaginal mapping before.
If you've heard of it and your guess is that vaginal mapping is masturbation—actually, it's not. If you're wondering if it's a vaginal self-exam—you're getting warmer but not exactly. However, if you give me roughly 5-7 minutes of your time, I'll share with you what vaginal mapping is all about and why it's such a beneficial thing for all of us to do, at least a couple of times every year.
Here's the Vaginal Mapping Breakdown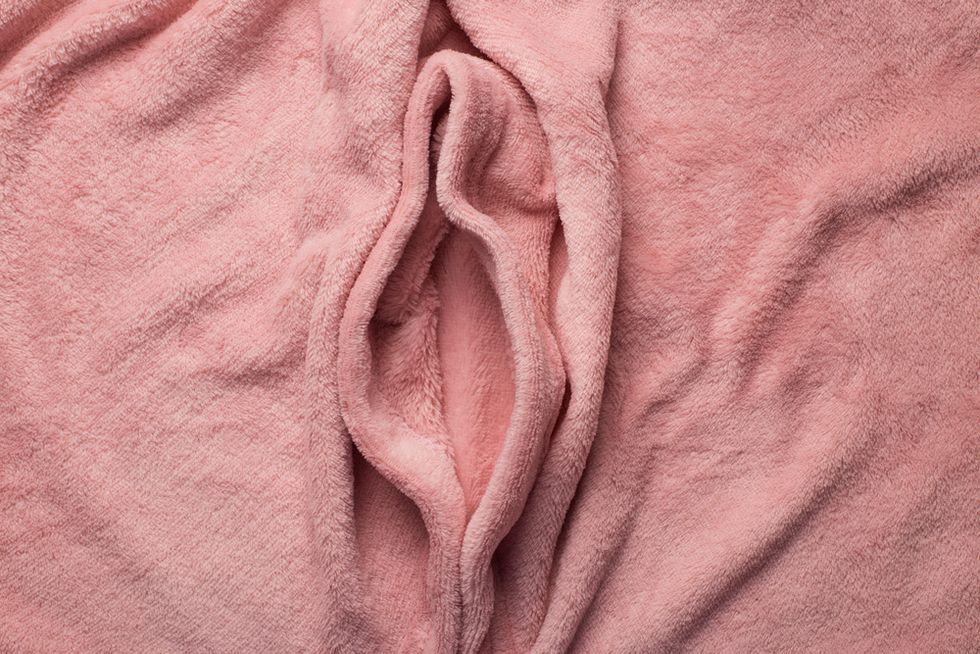 Shutterstock
Here's the interesting thing about vaginal mapping, right out the gate. While masturbation is about stimulating your genitalia for the sole purpose of sexual stimulation and vaginal self-exams are about checking out the external part of your vagina (your vulva), along with the opening of it and your anus, in order to see if there are any abnormalities (basically it's a breast exam for down below), vaginal mapping is more like a therapeutic massage for your vaginal area. Really, your entire pelvic region.
In fact, there are many health and sex experts who say that, by partaking in this particular act, it can actually help to bring forth a certain level of healing and release if you've experienced some past sexual trauma or if you've got some sort of anxiety as it relates to that particular part of your body.
As far as the technique itself, as you're actually massaging your vagina via deep breathing and light stroking, it's important to feel for areas that might feel numb, tense or even somewhat painful. In a way, think of it as reflexology for your vaginal area. Vaginal mapping is all about caressing both the outside and inside of your vagina—again, not so you can climax but so you can feel more at ease and at peace with yourself.
Some of the proven benefits of vaginal mapping include:
It can help to loosen up tight pelvic floor muscles that can sometimes make sex uncomfortable.
It can help to break up any congestion or mild adhesions that could be binding up the connective tissue around your pelvic floor muscles.
It can also help to speed up the healing process of a mild pelvic or vaginal injury (like one that may occur during sex).
It can help to free up emotional tension, stress or pent-up energy that is oftentimes "trapped" within your pelvis.
It can make you feel more comfortable with your body overall.
If any of these benefits have further piqued your curiosity and you're wondering how you can become a vaginal mapping master, I've got some tips for you that can help you to achieve your goal:
How to Do Vaginal Mapping for Yourself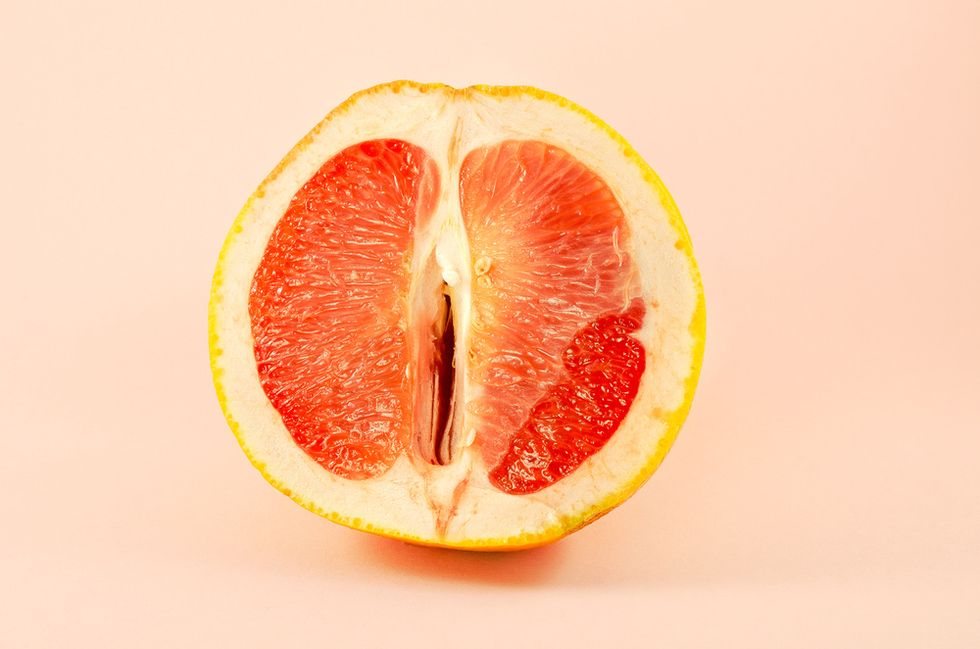 Shutterstock
Again, because vaginal mapping is all about massaging your vaginal area (in fact, some people actually call it a "yoni massage"), that's the mindset you need to be in while doing this particular exercise. Get quiet. Light some soy-scented candles. Get into an area of your home where you feel fully comfortable with totally disrobing. Try and avoid any distractions (like loud music or your television). For this to be effective, you've got to truly hone in and focus solely on your pelvic area. That said, here are the steps.
Get to know your pelvis. Before even getting into the massage part, let's do a quickie anatomy class, focusing solely on your pelvic region. Where you typically put your hands on your hips, that is known as your ilium. The two bones at the front of your pelvis make up your pubic bone. The bones that you literally sit on are your sitz bones (the technical word is ischium). The triangular-shaped bone at the base of your spine is known as your sacrum. And, the base of your sacrum, where your tailbone is, that is called your coccyx. All of this is relevant because knowing the different parts of your pelvis will make doing the next things a lot easier.
Lie down on your back with your knees bent and your legs open. Then begin massaging your stomach and inner thighs. Before getting to your actual vagina, it's a good relaxation technique to first use an oil like coconut, grapeseed or olive (all of them are high in antioxidants and are non-irritating to the inside of your vagina) to gently rub your stomach (which will also play a role in vaginal mapping) as well as your inner thighs and the crevices that connect your legs to your vulva (the outer part of your vagina). Once you feel more relaxed, it's time for the next step.
Insert a lubricated index finger into your vagina. With the hand that you use more (meaning if you're left-handed, use that hand or if you're right-handed, use that hand), put some oil on its index finger and then gently insert that finger into your vaginal opening. Then place your other hand on top of your stomach, so that you can feel what you're doing, both inside as well as out. Next, press the inner part of your finger towards your pubic bone; if you pay close enough attention, you might just feel your urethra. Be intentional about looking for signs of tension or discomfort. If so, see if gently massaging those areas helps. Spend a good 5-7 minutes in this area. Then, while breathing slowly and deeply, move your finger towards the back part of your pelvis where your sacrum is and repeat the same process.
Once you're done with that area, massage the internal part of the left side of your pubic bone, then the right, all the while keeping your other hand on your stomach because the added external pressure will make it easier for you to detect if there is any "tightness" within. Also, pay close attention to whether or not you can feel your muscles relax as you're massaging the inside of your vagina; if you are doing everything properly, you should. This entire practice should take between 30-60 minutes. Just remember not to rush. This is all about self-exploration, being gentle with your pelvic area, and mastering how to deep breathe and massage simultaneously.
Consider investing in a pelvic wand. When you're first starting out with vaginal mapping, your finger is honestly enough; you want to make sure you know what is comfortable for you when it comes to where you go and how deeply.
But once you get used to doing this type of massage, something that you might want to invest in is a pelvic wand. It's an easier way to reach the deeper parts of your pelvic floor muscles, so that if you have any tender areas that may be resulting in mild pelvic pain, they can be massaged easier and the tension can be released quicker. If you'd like to look more into this particular purchase, click here.
Journal about the experience, if you wish. Something that I've written on before is the benefits that come with sex journaling (check out "The Art Of Sex Journaling (And Why You Should Do It)"). While a lot of it consists of writing down thoughts, memories, patterns and even sexual desires, if you want to reserve a section for vaginal mapping, that certainly wouldn't hurt; especially the first couple of times that you do this kind of massaging. Write down how the exercise made you feel, the areas where you may notice are more tender, numb or firm than others and if any particular memories came to mind while you did it. Again, a big benefit that comes with vaginal mapping is it helps you to release any emotional stress or trauma that you might've been carrying in your pelvic area that you didn't even think about.
Then you're done. While the first time that you vaginal map, "awkward" might be the best way to describe how it felt to do it, again, if you make it a part of your self-care routine (even if it's only seasonally or bi-annually), you'll start to feel more comfortable with doing it because it will calm you, help you to know your vaginal area so much better and, if you journal through it, it can provide you with some epiphanies about your self-esteem, sexuality and emotional processing when it comes to both.
I know this isn't something that comes up often, but it is a hidden gem that is well worth considering. After all, the best maps lead to the most profound treasures, right? My sentiments exactly.
Join our xoTribe, an exclusive community dedicated to YOU and your stories and all things xoNecole. Be a part of a growing community of women from all over the world who come together to uplift, inspire, and inform each other on all things related to the glow up.
Featured image by Shutterstock
Keep reading...
Show less