Period pain. Lawd. Could there be something that is more annoying, especially since it happens every 28-30 days? Like, c'mon. If you've ever wondered about the science behind it all, basically, we need our uterus to contract, so that it can shed the lining that accumulated, just in case we conceived in between cycles. And so, what basically happens is, the prostaglandins levels in our system increase which trigger inflammation and also period pain, so that the blood is able to flow from our bodies.
When the cramping and total discomfort begin to set in, while your first inclination may be to pop as many ibuprofens as you can (because they are anti-inflammatories in medicine form), did you know that there are certain drinks that can help to ease what you are going through too? So, the next time you head out to stock up on pads, tampons, over the-counter-meds and whatever else can get you through, get at least two of these 10 drinks as well. I've tried several before and can vouch for the fact that they make periods easier to deal with. Thank the Lord.
1. Orange Juice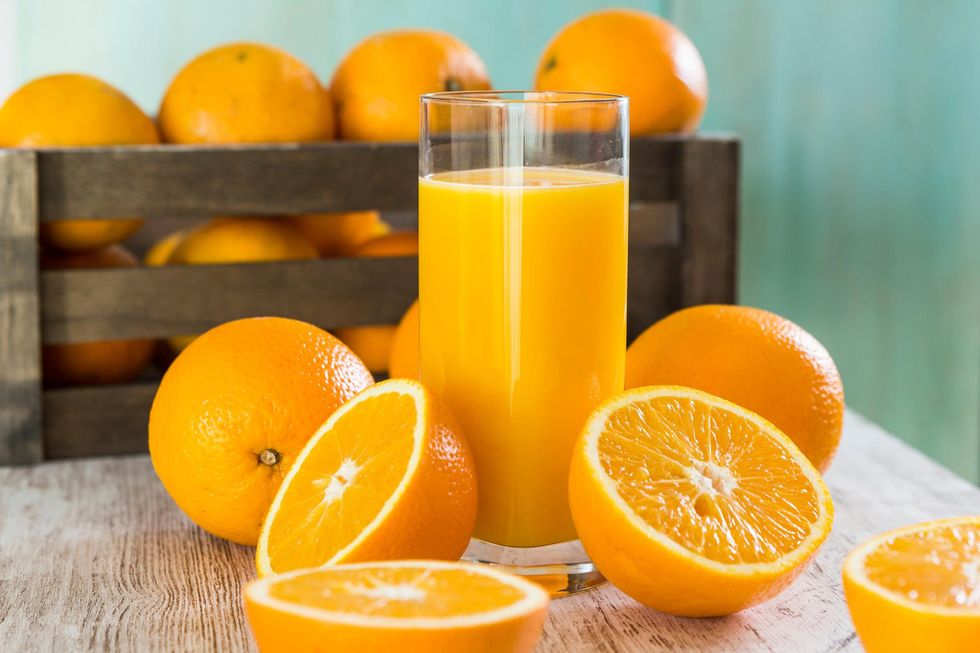 When it comes to this topic, orange juice is a good place to start. That's because it's loaded with Vitamin C while also being a good source of protein, folate and potassium. As far as general health benefits go, orange juice is good for you because it is high in antioxidants, improves your digestive health, assists with preventing kidney-related diseases, keeps your eyesight in great shape (thanks to the beta-carotene that is in it) and, the flavonoids (hesperidin and anthocyanins) that are in orange juice, they even help to regenerate damaged cells. The magnesium that's also in orange juice can make period cramping less intense. Plus, its potassium can help to decrease the amount of bleeding that you do as well as help with making period pain less intense.
2. Oat Milk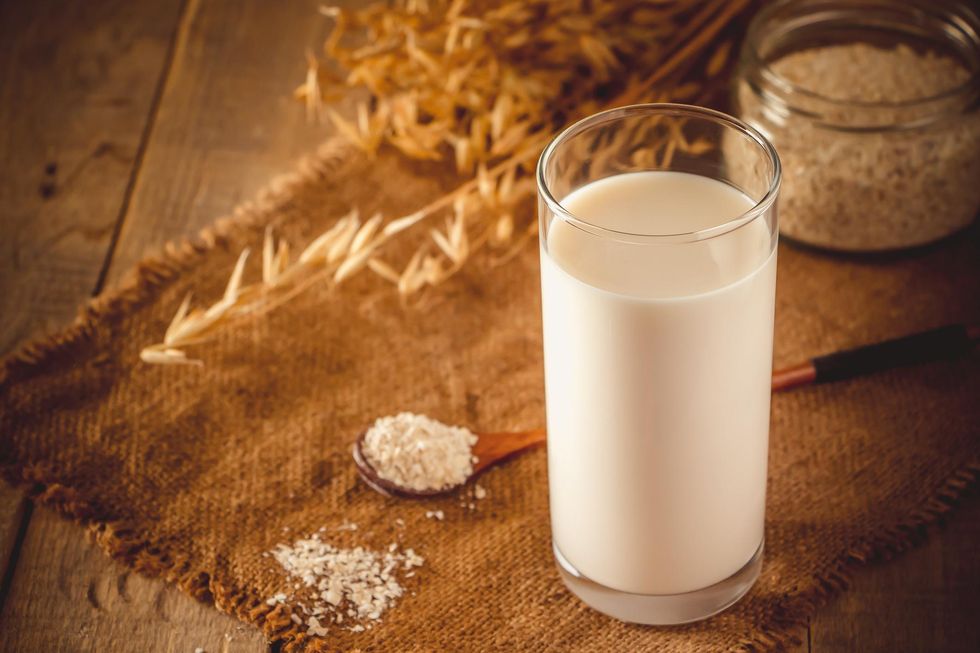 Although I'm a fan of almond milk (when it comes to how it tastes), once I discovered how bad it is for the environment (you can read more about what goes into making almond milk here), I switched over to oat milk. I have absolutely no regrets either. Oat milk is a good source of protein, dietary fiber, Vitamin B12, calcium and phosphorus. If you happen to be vegan and happen to have a nut allergy, because it's only made of oats and water, it's totally fine for you to drink. Plus, it's great for your bone health, can help to lower your cholesterol levels, will increase your energy levels, support the health of your blood cells and, thanks to all of the fiber in it, oat milk can keep you regular too.
And what does oat milk do for period pain? Well, two other nutrients that are found in oat milk are magnesium and zinc. This combo can reduce the uterine contractions that lead to cramping while helping to settle your nerves so that you can rest easier at night.
3. Cinnamon Tea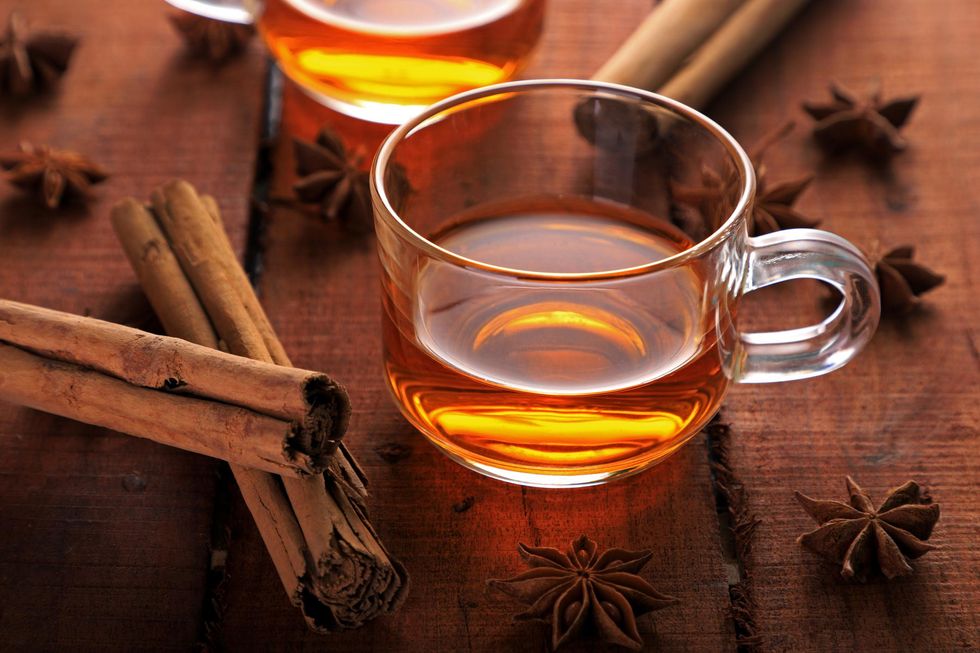 If you like tea that is a bit on the spicy 'n sweet side, look no further than cinnamon tea. As far as health benefits go, it's packed with antioxidants, helps to lower your blood sugar levels, assists with eliminating bacteria and fungal overgrowth and can even improve your skin by fighting signs of aging and reducing breakouts. The reason why it's so dope to drink when you're on your period is because cinnamon tea contains properties that reduce bodily inflammation which can help to decrease menstrual-related discomfort and bleeding. Awesome.
4. Banana and Kiwi Smoothies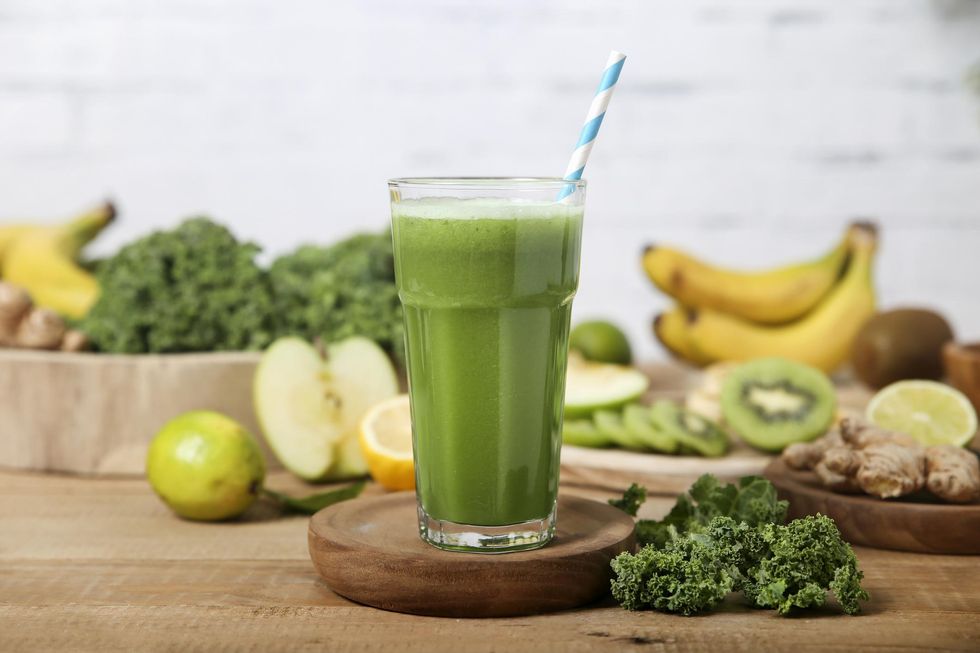 While my periods aren't rough on the pain tip, the second day of my flow is so ridiculous that sometimes I'm too tired to do a lot of cooking. That's where smoothies come in because they are quick and easy to make yet, depending what you put in them, they are still loaded with nutrients. Take a banana and kiwi smoothie, for example. Bananas are good for you because they are full of fiber, protein, antioxidants, and some vitamins B6 and C, potassium and manganese. All of this helps to improve your digestive health, regulate your blood sugar, prevent muscle cramping and increase kidney health. Plus, the dopamine in bananas is helpful when it comes to keeping you in a positive mood. The Vitamin B6, along with the potassium in them can make cramping less severe.
As far as kiwi goes, talk about a little fruit that packs a powerful punch! Kiwi has fiber, copper, potassium, antioxidants, vitamins C, E, K and so much more in it. Also, kiwi has a reputation for easing asthma-related symptoms, regulating blood pressure, improving digestion, boosting immunity and helping to prevent chronic diseases from setting in. It's awesome when it comes to your period because the properties in kiwi can also help to prevent blood clotting. If your period pain is directly related to clotting, I'm sure you can see why this is certainly good news to know.
5. Kombucha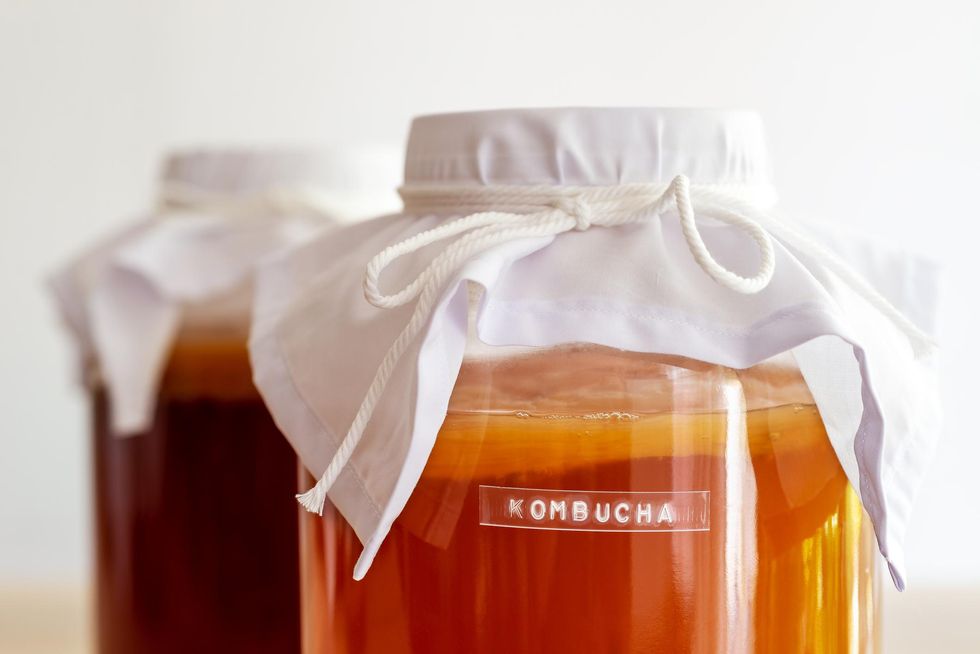 Kombucha is a fermented form of green or black tea which definitely makes it an acquired taste. Still, it's one of the healthiest drinks around because it's loaded with antioxidants, is powerful when it comes to getting rid of bad bacteria in your system, it's great at helping to manage type 2 diabetes, it can reduce your heart disease risk and, it can even help to slow down the growth of cancer cells. There are two main reasons why it's so beneficial when you're on your period. First, something else that kombucha contains a high amount of is B vitamins. This is good to know because they can help to stabilize your moods. Also, there are tons of probiotics in this kind of drink which makes it something that can bring balance to your hormones so that period-related discomfort is less, well, uncomfortable.
6. Dark Chocolate Milk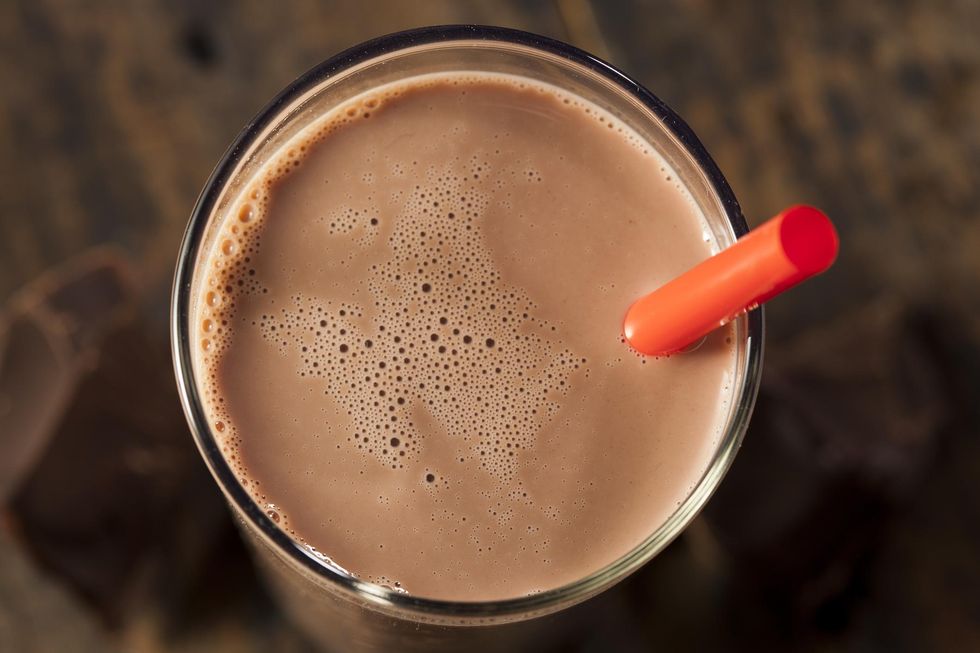 It's kinda crazy that something as good as dark chocolate comes with as many nutrients that it does. It's got a ton of fiber and also has an unbelievable amount of iron, magnesium, copper, antioxidants and manganese. It's also a good source of zinc, potassium and selenium. Because properties in dark chocolate can help to relax your arteries, it has a way of increasing easier blood circulation/flow, lowering your blood pressure, improving your brain function, protecting your skin from damaging sun rays and decreasing your stroke risk.
Period-wise, the potassium and zinc can soothe uterine contractions and the iron can replace some of it that's lost during your cycle. And, since calcium assists with reducing bloating and fatigue, whether you opt for milk or a milk alternative, dark chocolate milk is a delicious way to bring much period-related relief.
7. Watermelon Smoothies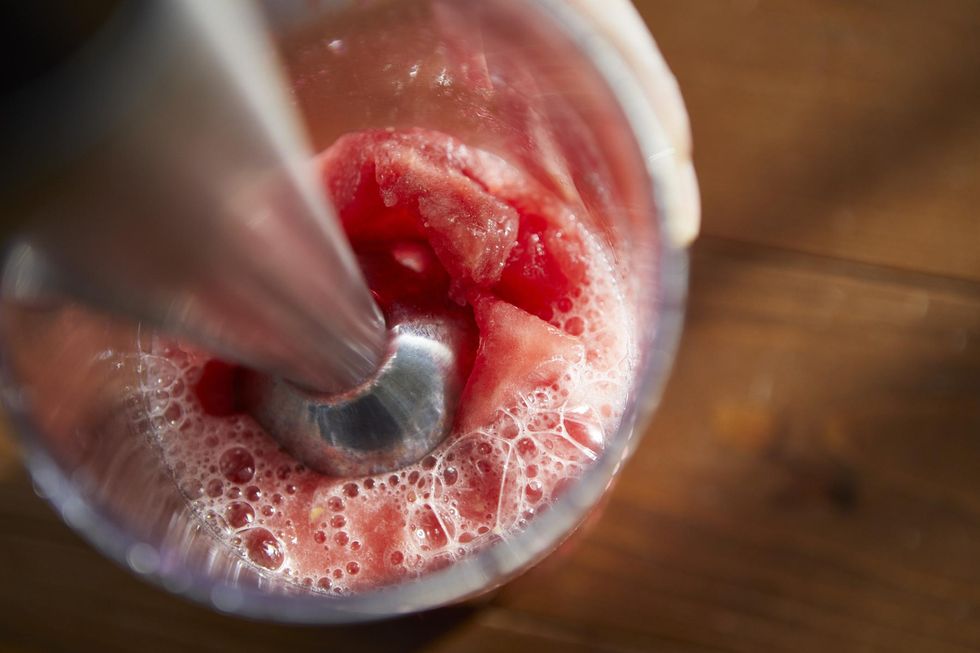 Whenever I think of the health benefits of consuming watermelon, the first thing I think about is how it has a reputation for being "the all-natural Viagra", thanks to the amino acid called citrulline in it that helps to relax blood vessels. Anyway, some of its other pluses include the fact that it's got a good amount of vitamins A, C and also Vitamin E (which is great because it has anti-inflammatory properties in it). Watermelon also contains compounds that help to fight cancer, improve heart health, reduce stress, decrease muscle soreness and improve the quality of your skin. If smoothies are totally your thing, a watermelon smoothie while you're on your period absolutely won't hurt a bit since it is able to hydrate you and help to increase easy blood flow, so that your cramping won't be quite as painful.
8. Ginger Tea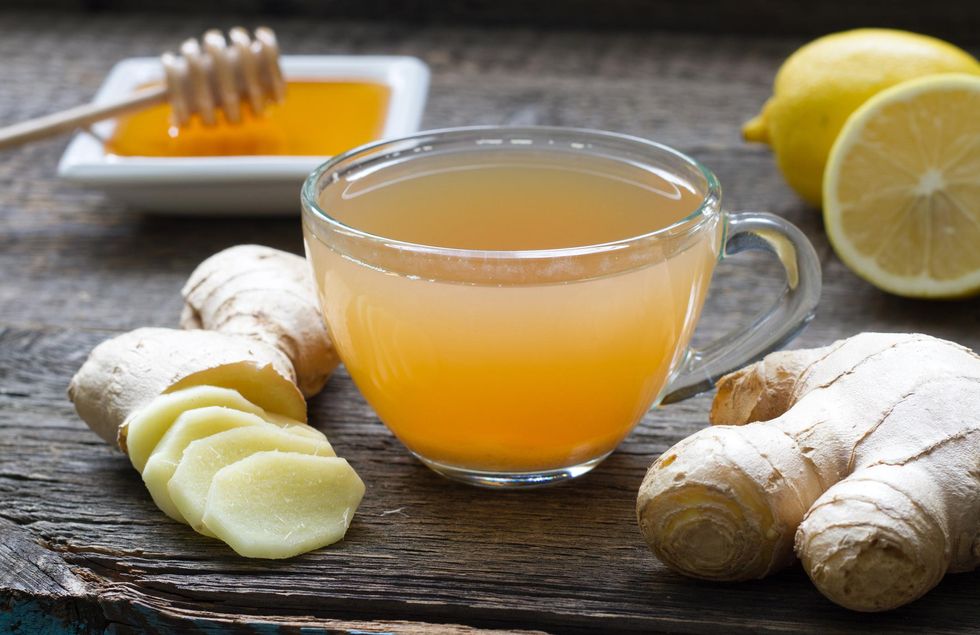 Ginger tea is another spicy kind of tea that is really good around "that time of the month". That's because it also has anti-inflammatory properties in it, along with pain-relieving ones that can make cramps more tolerable and bloating less noticeable. Some other benefits of this particular kind of tea include the fact that it can help to reduce your blood pressure, ease the pain that's associated with headaches and migraines, aid in weight loss, soothe feelings related to nausea and, because it also has a lot of antioxidants in it, it can help to boost your immunity too.
9. Mocktails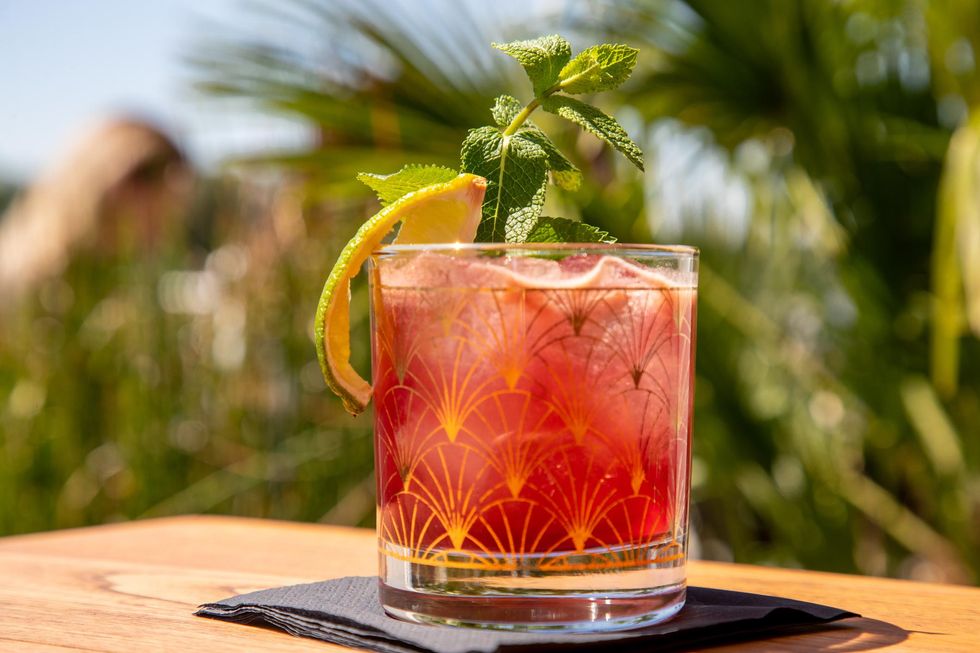 One thing that your period tends to do is dehydrate you. And so, if you're someone who, as soon as your cramps set in, the first thing you think is "Damn, I need a drink", try and go for a mocktail (an alcohol-free drink) instead of an actual cocktail. The reason why is because alcohol can sho 'nuf dehydrate you and, when that happens, it can lead to headaches, bloating, nausea, diarrhea, fatigue, increased cramping and all sorts of other drama. While we're here, also avoid sugary drinks during this time of the month because they can have your moods being all over the place. That said, even when it comes to your mocktails, try and go with ones that don't have loads of sugar in them. Your period will certainly thank you.
10. Water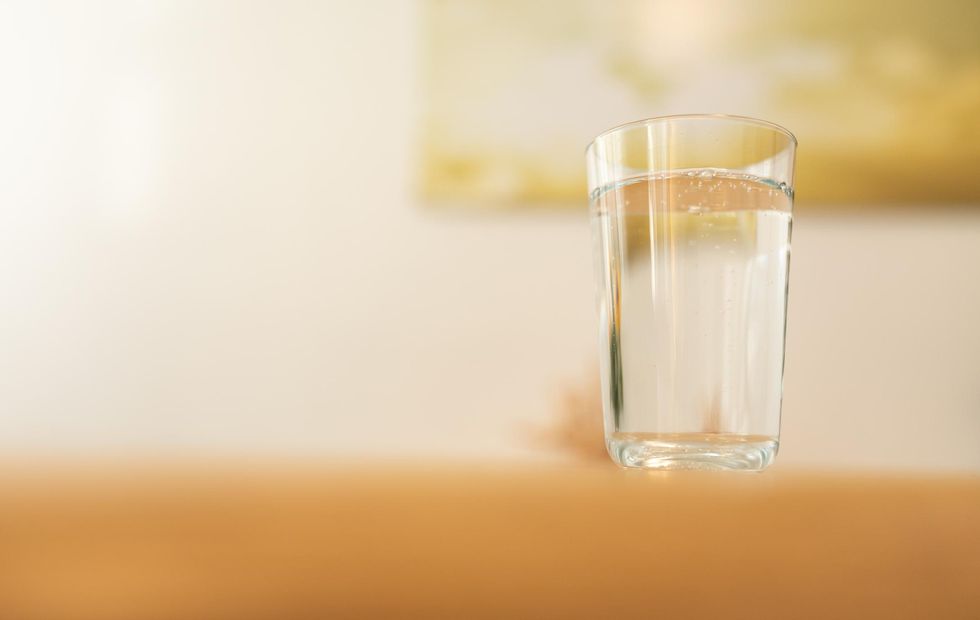 We're made up of over 60 percent water so, of course, our system needs it. This is especially the case during our period since we tend to lose body fluids which can make period pain that much worse. If you add to this the fact that water also flushes out toxins, helps to keep you regular, boosts energy levels, protects organs and tissues, cushions joints, keeps your body temperature stabilized, aids in digestion, supports weight loss, clears skin and treats headaches — if you drink nothing else on this list, make sure to get no less than 6-8 glasses of water. It will definitely do a body good…especially when you're on your period.
To learn more about all things vaginal health and wellness, check out the xoNecole Women's Health section here.
Featured image by Getty Images
Keep reading...
Show less
It was 48 years ago when the Supreme Court of the United States (SCOTUS) issued a 7-2 decision in the case of Roe v. Wade. This single case granted women in the United States the fundamental right to choose whether or not to have abortions without excessive government restriction. And it was four months ago when Texas state Governor Greg Abbott signed a bill into law that makes abortion procedures illegal six weeks into a pregnancy. Thus, making it one of the nation's strictest abortion measures.
How? Most women don't even know they are pregnant at six weeks.
At the bill signing ceremony, Governor Abbott stated:
"Our creator endowed us with the right to life and yet millions of children lose their right to life every year because of abortion."
​And recently, SCOTUS ruled in support of the Texas abortion ban.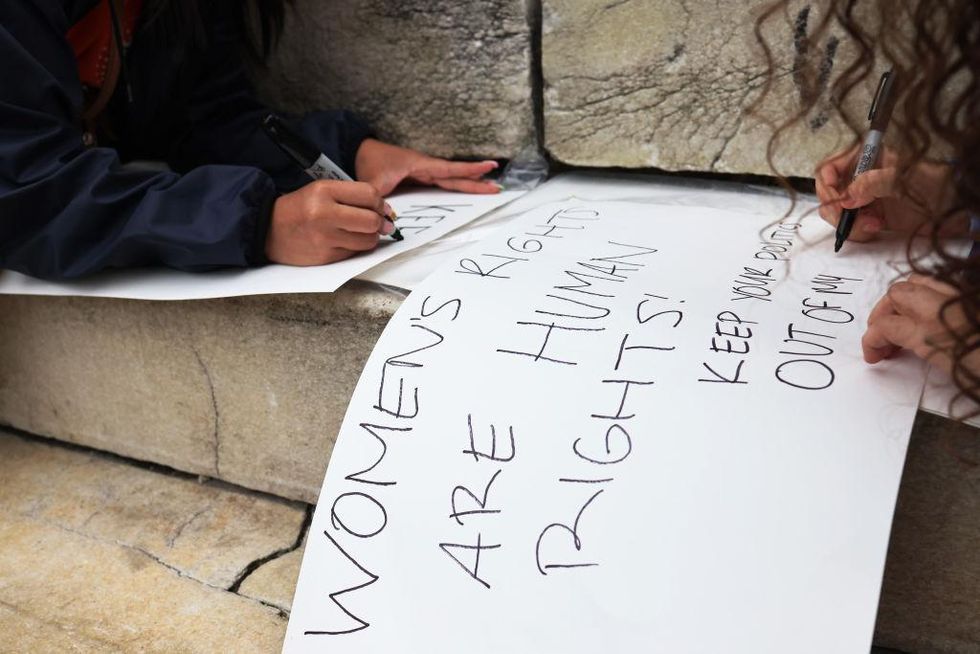 Michael M. Santiago/Getty Images
The Supreme Court justices once ruled Texas abortion bans as unconstitutional and now, they have ruled Texas's newest abortion ban as constitutional. If this doesn't scream contradictory, I don't know what does. I want to clarify that abortion is not illegal in the state of Texas nor is it illegal nationwide. But abortion is becoming less accessible.

Other states can regulate and limit the use of abortion. States with "trigger laws" or unenforced pre-Roe abortion bans written into their laws include Arkansas, Idaho, Kentucky, Louisiana, Mississippi, Missouri, North Dakota, South Dakota, Tennessee, and Utah. If Roe v. Wade was overturned, these laws can take immediate effect, making abortion illegal within the first and second trimesters.
What is even scarier is the Supreme Court is scheduled to consider the constitutionality of abortion in the case of Dobbs v. Jackson Women's Health Organization. This case concerns a Mississippi law that bans nearly all abortions after 15 weeks of pregnancy. This same case can ultimately upend Roe v. Wade, leaving abortion rights unprotected in 34 states and five U.S. territories.
What The Texas Abortion Ban Means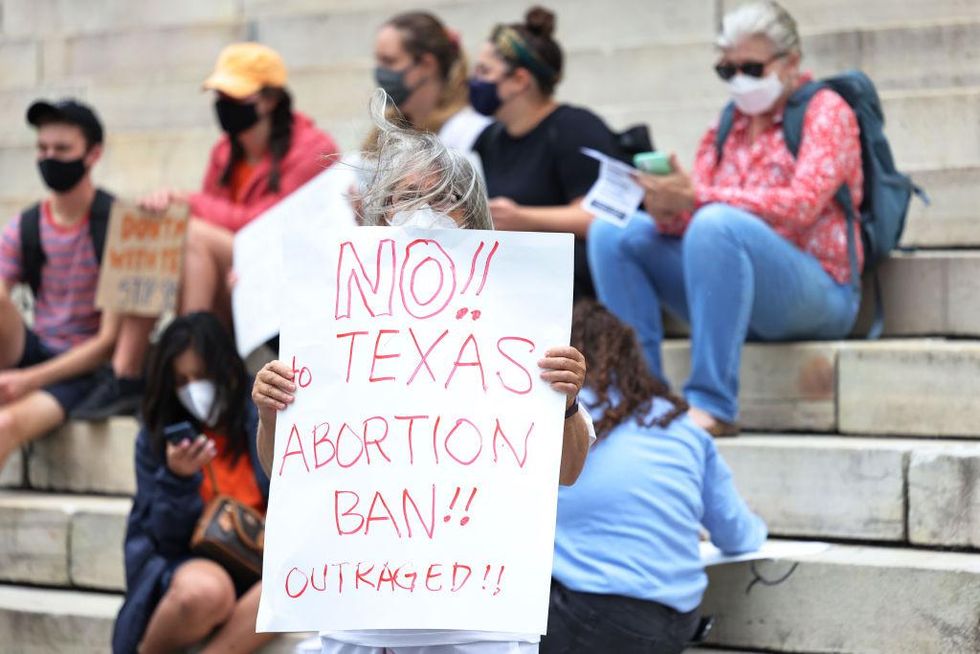 The Texas abortion ban, also known as Senate Bill 8, almost prohibits abortion completely, as 85 to 90 percent of abortions happen at the sixth week of pregnancy in Texas. The law states if a doctor can detect a heartbeat, then they cannot perform an abortion. The only exception is for women with medical emergencies. However, Whole Woman's Health, a clinic in Texas reports 90 percent of women who come into their clinic are more than six weeks into their pregnancy. This also means that a woman has six weeks from the first day of their last period to end their pregnancy. This leaves women with at least one to two weeks to make a difficult and emotional life decision. But we all know biology doesn't work that way.
What is different about this specific law is the way it is structured. It was designed to make it difficult to fight abortion cases in court. It also incentivizes abortion providers to comply with the law. According to the Texas Tribune, Senate Bill 8 relieves the government from enforcing the law and allows private citizens to sue abortion providers or anyone who helps someone get an abortion after a fetal "heartbeat" has been detected.
And here is the plot twist: the law doesn't require the person suing to be someone who is connected to the person who had the abortion or connected to the provider. So, basically, anyone who is anti-abortion can sue anyone who is in support of abortion.
Yes. You read that correctly.
Because of the broad language of the bill, family members, abortion funds, rape crisis counselors and medical professionals could be open to a lawsuit. What this also means if an abortion case is brought to court, and a judge sided with the plaintiff (the person suing), he or she would be awarded at least $10,000 and costs for attorney's fees. While Senate Bill 8 doesn't allow rapists to sue, it shows no mercy to victims of rape or incest.
Women who are victims of rape, sexual assault, and/or incest are equally subjected to this law too. But the problem is most women do not report rape or any type of sexual violence when it happens.
In an interview with CNN's Anderson Cooper, Senator Alexandria Ocasio-Cortez responded to Abbot's comments about eliminating rapists and allowing women reasonable time to get an abortion.
"I'm sorry we have to break down Biology 101 on national television, but in case no one has informed him before in his life, six weeks pregnant means two weeks late for your period. And two weeks late on your period ... can happen if you're stressed, if your diet changes, or for really no reason at all. So, you don't have six weeks."
The Texas abortion ban would also require doctors that are sued to report the lawsuit upon renewal of their medical licenses. And 24 hours before the law went into effect in Texas, patients were waiting five to six hours to have their procedures done at one of the Whole Woman's Health Texas locations.
The Supreme Court's Decision
We should all be able to make our own decisions about our health & future. We have to fight for everyone's reproductive freedom. Join me in standing with the women of Texas, sign the petition https://t.co/7A7e6TokUw #BanOffOurBodies pic.twitter.com/kNLkXksdW5

— kerry washington (@kerrywashington) September 1, 2021
The New York Times reports the Supreme Court's decision resulted from a 5-4 split vote. In the 12-page Supreme Court opinion, it states the application for injunctive relief is denied.
"

The applicants now before us have raised serious questions regarding the constitutionality of the Texas law at issues. But their application also presents complex and novel questions antecedent procedural questions on which they have not carried their burden."
The written opinion goes onto explain:
"

And it is unclear whether the named defendants in this lawsuit can or will seek to enforce Texas law against the applicants in a manner that might permit our intervention. The state has represented that neither it nor its executive employees possess the authority to enforce the Texas law either directly or indirectly. Nor is it clear whether, under existing precedent, this Court can issue an injunction against state judge asked to decide a lawsuit under Texas's law."
Translation? It means that the case brought before the Supreme Court did not strongly meet the burden requirement so that SCOTUS can intervene.
The dissenting justices also filed opinions. Justice Sonia Sotomayor wrote, "The court's order is stunning. The court has rewarded the state's effort to delay federal review of a plainly unconstitutional statute, enacted in disregard of the court's precedents, through procedural entanglements of the state's own creation." Justice Sotomayor further stated, "The court should not be so content to ignore its constitutional obligations to protect not only the rights of women but also the sanctity of its precedents and of the rule of law."
Chief Justice Roberts wrote, "The statutory scheme before the court is not only unusual but unprecedented. The legislature has imposed a prohibition on abortions after roughly six weeks, and then essentially delegated enforcement of that prohibition to the populace at large. The desired consequence appears to be to insulate the state from responsibility for implementing and enforcing the regulatory regime."
Chief Justice Roberts did not deny the constitutionality of the Texas law either. He explains, "Although the court denies the applicants' request for emergency relief today, the court's order is emphatic in making clear that it cannot be understood as sustaining the constitutionality of the law at issue."
Justice Elena Kagan points out that the court's practice of deciding important issues in rushed decisions is problematic. She states that the court's shadow docket decision-making is "unreasoned, inconsistent, and impossible to defend." For context, shadow docket decision-making is when the court believes an applicant will suffer "irreparable harm" if the request is not immediately granted. This means decisions are at least a paragraph long, unsigned, and without a full briefing or oral arguments.
Can you imagine a court deciding an issue without hearing oral arguments? Because I cannot, but it does happen.
On a positive note, the Supreme Court's ruling is provisional.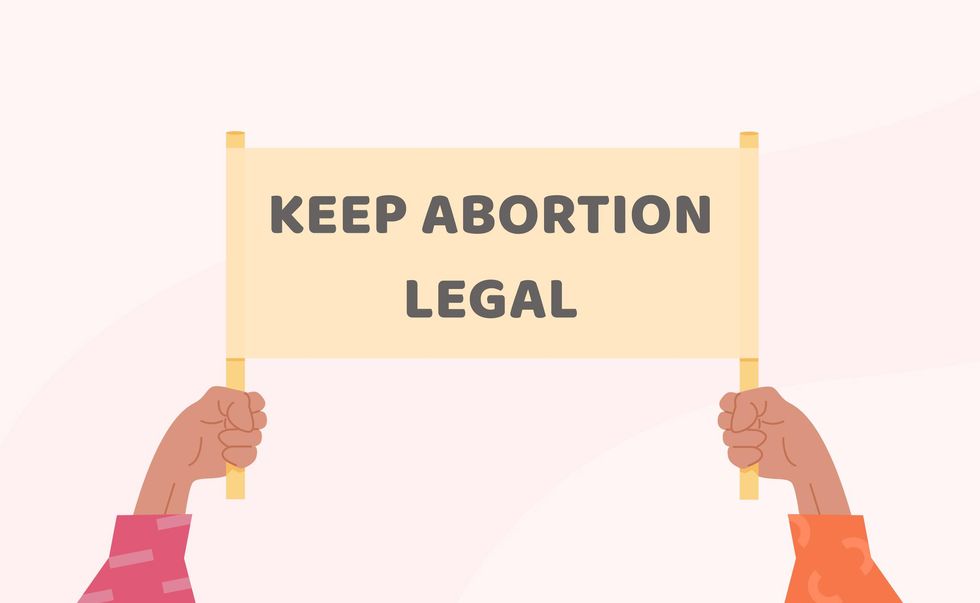 Getty Images
According to the New York Times, challenges to the new Texas law is pending in the lower federal courts and they are able to work through complex issues of the case. I find it interesting that a 1973 abortion case that protected our abortion rights originated from Texas. Now a 2021 Texas abortion case limits access to abortion. And soon a Mississippi abortion case may overturn the same landmark case.

I asked a friend of mine, a local prosecutor, who wants to remain anonymous, their thoughts on the Texas abortion ban. This is what they had to say, "It's mean-spirited nonsense that should be found unconstitutional." My friend wasn't too sure on the procedural questions that the Supreme Court decided on, but agrees that their recent decision "definitely violates their precedent."
I have so many words, yet no words at all. Throughout our country's history, women have fought for their rights in multiple systems, industries, and spaces. We have fought for equality and our voices to be heard. And now in 2021, we are still being told what we can and cannot do with our bodies not only by men but by a system that does not understand the biology of a woman's body or respect a woman's bodily autonomy.
In the words of Tupac Shakur, "Since a man can't make one, he has no right to tell a woman when and where to create one."
Featured image by Getty Images

Keep reading...
Show less
If there is one thing that 2020 and 2020 2.0 (which is what I call 2021) has taught us, it's how important it is to prioritize our mental health and well-being. Yet in the midst of all of the drama that just refuses to let up around here, I totally get if that can be hard to do. That's why I've got a few hacks; ones that I hope will help to relax you, to center you, to not let this crazy world get you so caught up and frazzled that you're not able to focus on your priorities, your needs, your peace.
If it feels like you've been on edge lately and, no matter what you do, you can't seem to get a grip, here are eight things that can help to bring you back to the middle.
1. Create Something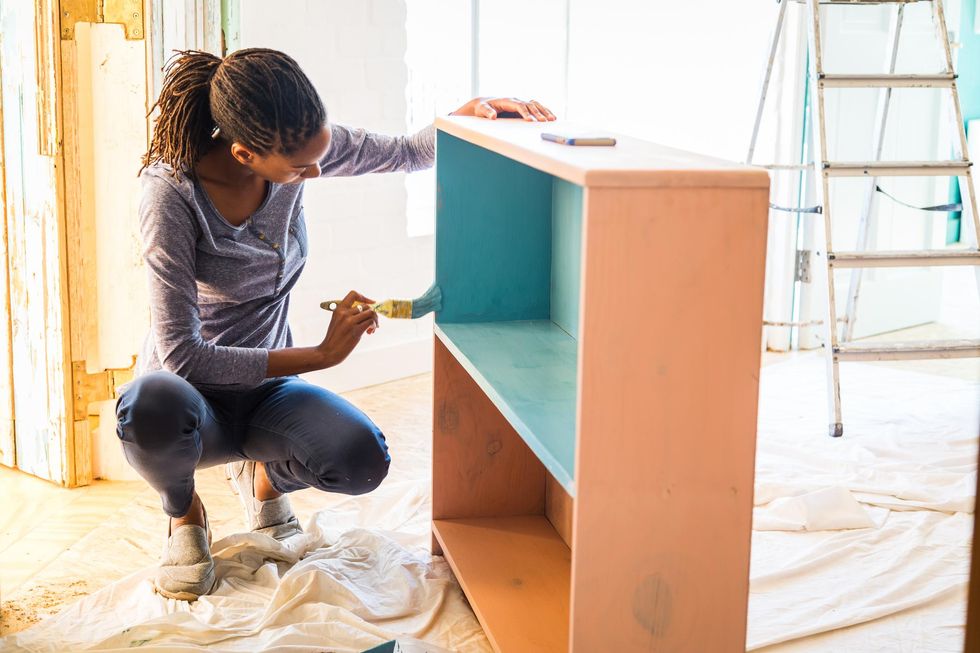 In the Bible, the first thing that God is introduced as is being our Creator. Since the Good Book says that we are made in his image and likeness (Genesis 1), I am a firm believer that we all have the ability to create something — to make something that came out of our own thoughts or imagination. It might be a piece of jewelry. A photograph. An article. Some art. A DIY project. The list is endless yet when you are intentional about creating something unique and new, it affirms the power and ability that you have within your own being and how can that not be the ultimate kind of mental health boost?
2. Talk to a Positive Person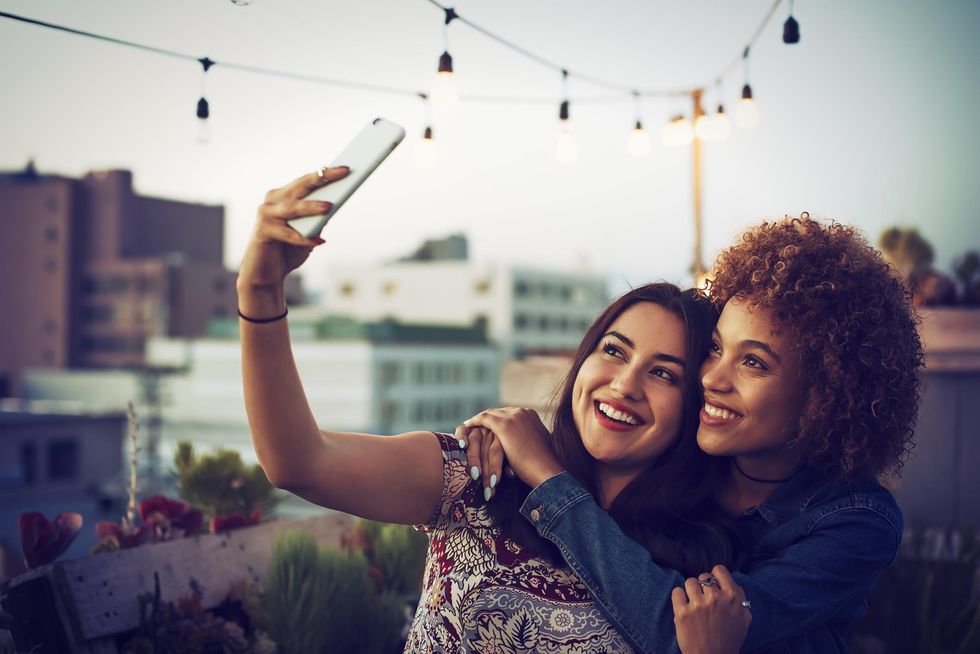 Lawd. There is so much negativity out in these streets that I think we should take out a moment to discuss some of the telling signs of what a positive person looks and lives like. Positive people tend to look for the good in all situations. Positive people like to laugh and have a good time. Positive people are self-aware and mindful. Positive people are supportive and encouraging of others. Positive people choose to let things go. Positive people don't wallow in negative feelings. Positive people are proactive about making wise and healthy choices. Positive people are solutions-oriented. Positive people surround themselves around other positive people.
Some days are gonna be better than others. Don't beat yourself up about that. However, instead of hopping on social media or calling that one relative who finds a way to see the bad in everything, connect with a positive person instead. I've got a friend who is always seeing life from a glass-half-full perspective. It's kind of hard to stay feeling "blue" when she sees things in "yellow"…if you know what I mean.
3. Buy Yourself a Plant or Some Flowers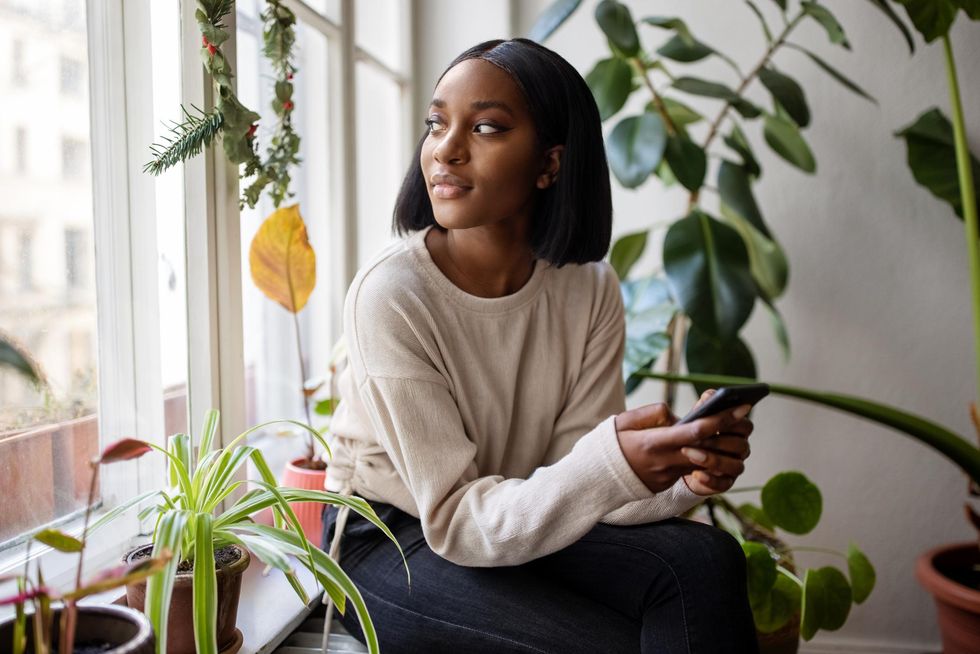 Did you know that there are science-based reasons why having a plant in your house is a really good idea? Thanks to the organic compounds known as phytoncides, plants can help to reduce your stress levels which can ultimately boost your immune system. Since plant life also has a way of calming us down, they can actually boost your productivity levels if you have one at your desk or home office. And, because plants require some level of care, they are a way to help you to become more nurturing and compassionate to others as well. So yeah, if you're looking for a bit of a mental pick-me-up, a plant can be just the thing to help you do it.
While we're on this topic, something else that you can do is purchase a bouquet of flowers (check out "Love Fresh Flowers? Here Are Tips To Make Them Last Longer"). The combination of the colors and scent, along with making a proactive decision to do something to make you feel better is also a great way to give yourself the mental boost that you need.
4. Take a Nap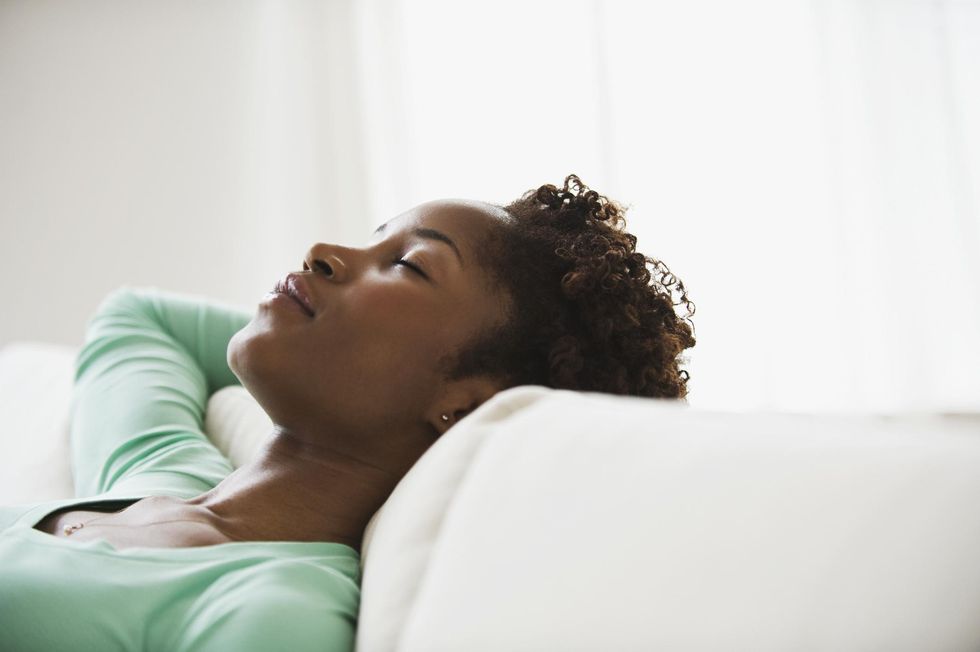 Something that my friends know about me is I talk about taking a nap like I am about to have sex with a 6'5" Godiva-coated king. I'm not joking. I think a big part of it is because, when I'm not counseling couples, I'm usually on my laptop writing about stuff like this which is a blessing (because I am doing what I want to do for a living, from the comfort and convenience of my house) and yet can also be a little draining too. And so, when my mind tells me that it wants a break, I give it just that. And because naps give me more energy and helps me to feel refreshed, I am all about encouraging other folks to take one too.
If you're doing it strictly for the sake of your mental health — you know, in order to get through the rest of your day — there are a few things to keep in mind. For starters, a nap that lasts longer than 30 minutes can put you into a deep sleep that could cause you to wake up feeling groggier and/or throw off your sleep schedule at night. That's why you should set an alarm to go off at around 20 minutes, you should try and take a nap in the early afternoon, and you should do it in silence or with some ASMR nature sounds; that way, your brain can truly get some rest (without your mind working overtime, even in your sleep), so that you can feel significantly better once you awaken.
5. Have a Yogurt Smoothie, Salmon Salad, Some Guacamole or a Piece of Dark Chocolate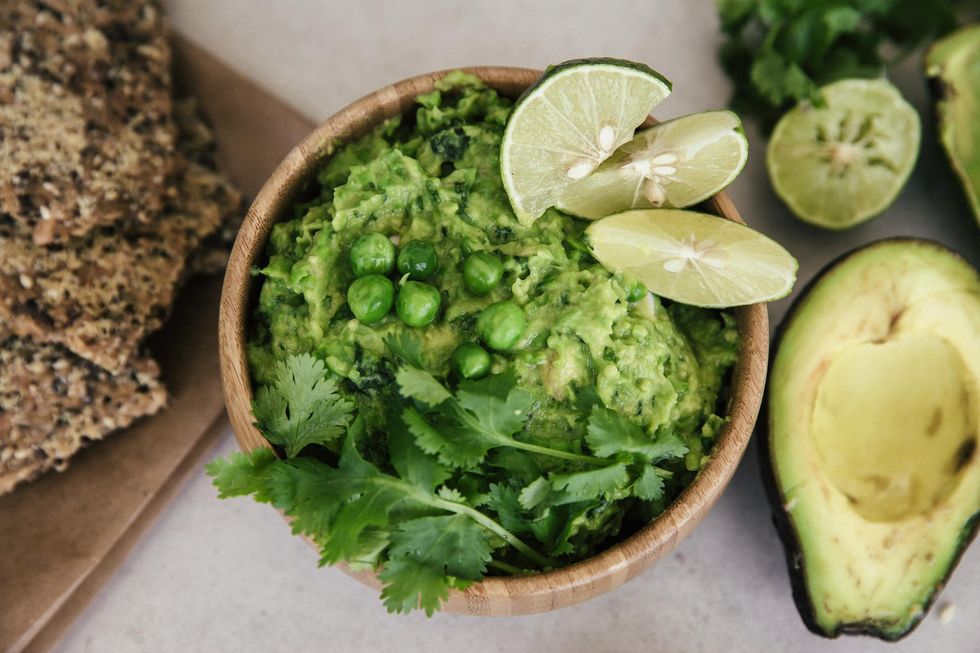 Having a little snack is something else that you can do to mentally get through the rest of your day. A yogurt-based smoothie is good because the potassium and magnesium can help to increase oxygen to your brain which can make you feel more alert. A salmon salad is bomb because salmon is high in omega-3 fatty acids and Vitamin D, both of which are proven to reduce depression-related symptoms, sharpen your memory and improve your mood. I will make some fresh guacamole in a heartbeat — good thing too because the Vitamin K and folate that are in avocados can help to improve one's memory and concentration while the carotenoid lutein is great at strengthening brain function. Or how about a couple of pieces of dark chocolate? So long as it's 60 percent dark cocoa or more, you'll be taking in the antioxidants known as flavonoids which are awesome at keeping you alert and putting you into a better mood.
6. Turn Your Phone Off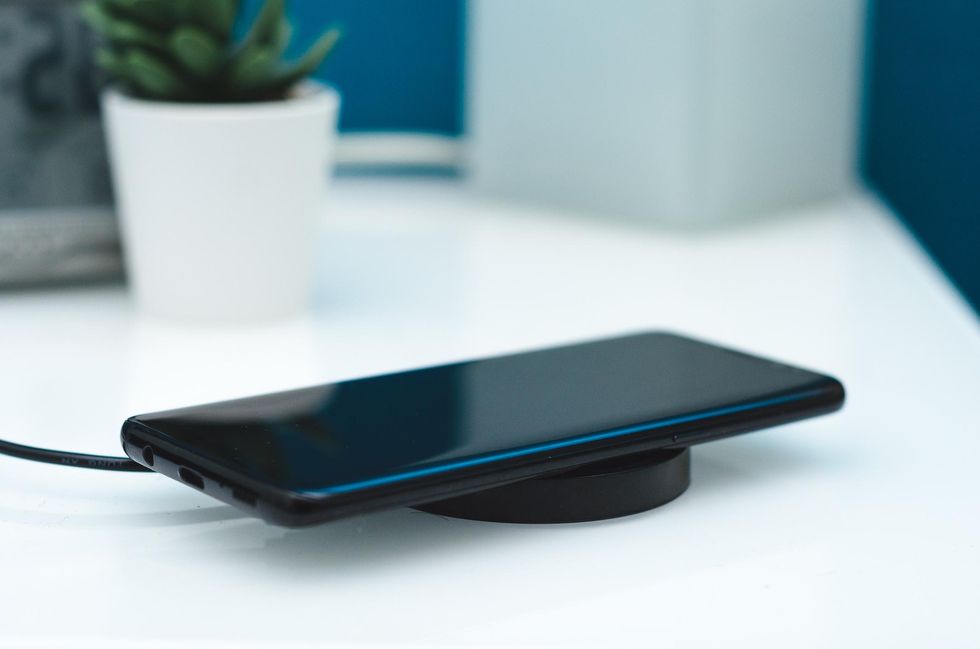 Sometimes, what has us stressed out more than anything is the fact that either folks are constantly able to get a hold of us or we're overwhelmed by all of the info that we're consuming online. The device that typically makes this possible is our phone. While I know it might seem like you can't live without your smartphone, a lot of us are old enough to remember what it was like to only have landlines and I promise you that we survived — thrived even. Unless you are a parent, there is no need to feel hesitant about turning off your phone from time to time. Even if you are, at least silence those notifications for a few hours a day.
The sense of urgency that phones provide is an illusion. Folks can text or leave a message after the beep and whatever your social media accounts are talking about, you can pick up where you left off whenever you log back on. (For more reasons to take this tip to heart, check out "8 Solid Reasons To Put. Your Phone. Down.")
7. Write Someone a Thank-You Note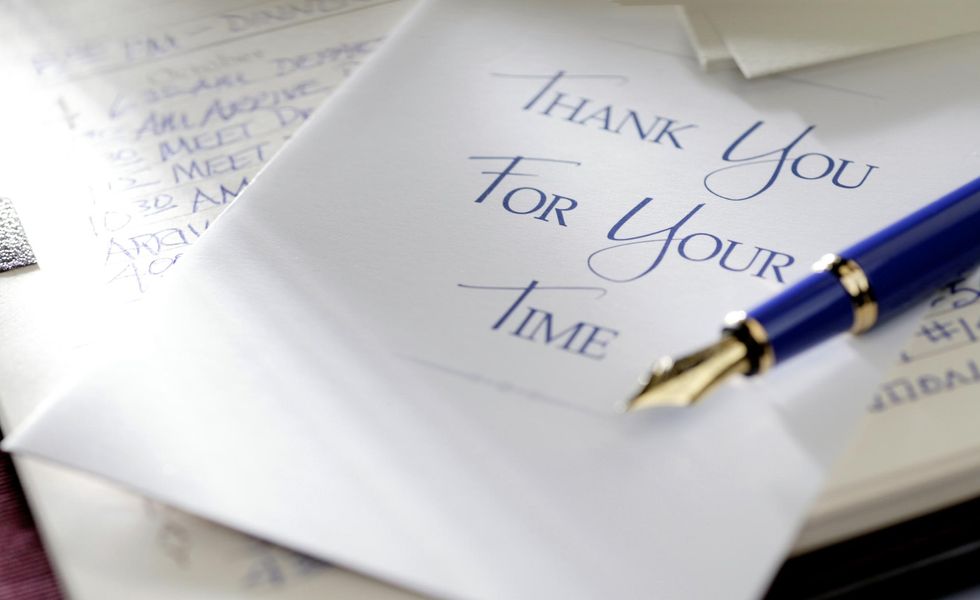 If there is one thing that the absolute cyclic-ness of this pandemic has taught me (Lawd, did folks learn anything last year?!), it's how selfish and unteachable human nature can be (especially in the United States). If you're not careful, it can get you either super caught up or really jaded. One way to avoid this is to focus on the things that you should be grateful for. One way to do that is to handwrite a thank-you note to someone. It can be a friend, a co-worker, someone who works at a favorite store — even your partner or child. By making the time to tell another person what you truly appreciate about them, it can remind you about the good things that still exist in this world while helping you to not be so self-consumed. Besides, the response that you get from that person will be sure to put a smile on your face. It's a "win" all the way around.
8. Toast Yourself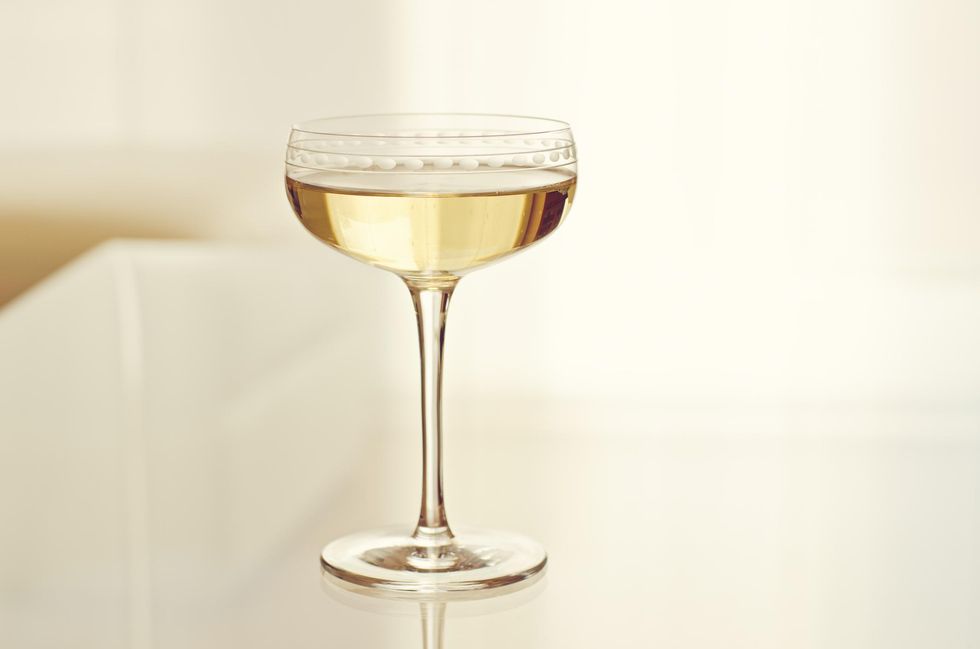 I am BIG on toasting myself. I will straight-up go to the store, get myself some bubbly (sometimes alcoholic, sometimes not), fill up a champagne flute, think of something that I am proud of (even if it's as simple as not cussing somebody out who really needed it or paying a bill ahead of time) and "drink" to it. Y'all, sometimes, we're so consumed by all of the ways that we can improve that we don't take a minute to celebrate how far we've come — even if it's in tiny increments. When it comes to mental health hacks that can immediately do you some good, I'm signing off here because ending the day with a toast to yourself can do wonders. I've been doing it for years and it always makes me feel really good. About myself. Which is always a mental health boost. Cheers!
Join our xoTribe, an exclusive community dedicated to YOU and your stories and all things xoNecole. Be a part of a growing community of women from all over the world who come together to uplift, inspire, and inform each other on all things related to the glow up.
Featured image by Unsplash
Keep reading...
Show less
Here I am. Ready to discuss something that a lot of us think about yet aren't necessarily or entirely comfortable with discussing — the smell of our coochie. First, let me say that anything that has to do with what makes us a woman is something that we should be cool with talking about (straight up). Then let me add that before getting into these 10 points, if you are trying to make your vagina smell like a bed of roses or a fruit basket, that is never gonna happen. The reality is our vaginas house a ton of bacteria — both good and bad. This means that sometimes it's gonna smell a little on the sour side (like tangy-like). Other times, it may smell like a copper penny (like around our periods). Other times, it may mimic molasses; still not a big deal. The main thing to look out for is a fishy odor or an ammonia-like scent. If this is the case, that typically points to an infection of some sort (one you should see your doctor about).
However, if the smell you're currently dealing with is more in the lane of body odor (which usually happens due to a lot of trapped sweat which is why you should almost always wear cotton undies) or one that is just not-so-fresh, I've got a few things that can help to get things back on track, so that you can feel more confident about how things are looking — well, smelling — down below.
1. Balance Your Vagina's pH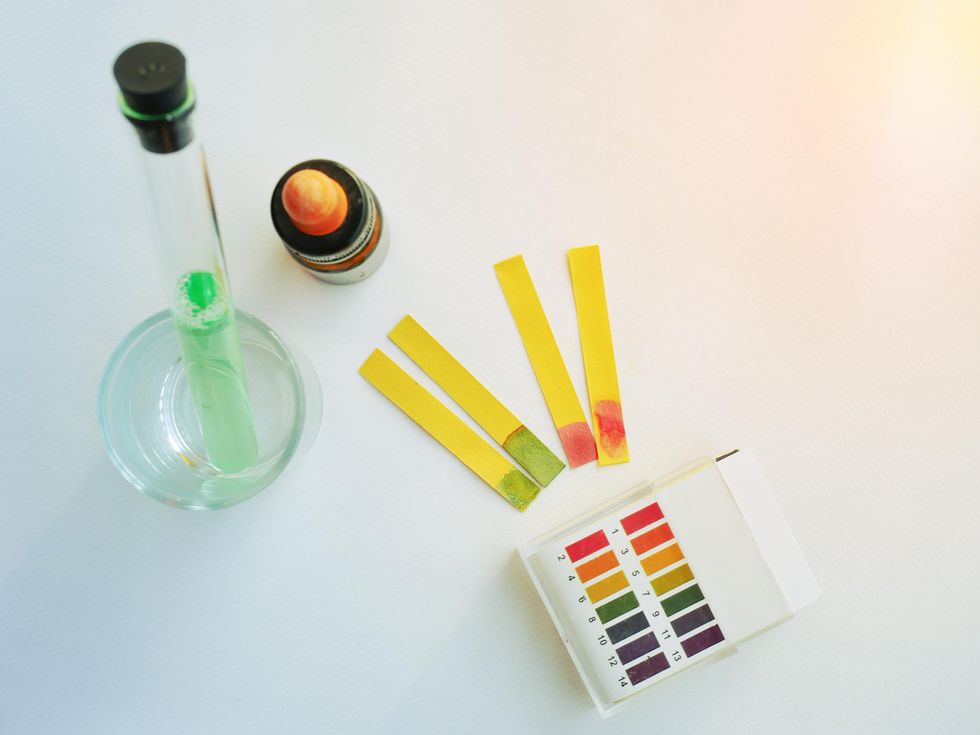 When it comes to this point in particular, I actually just recently wrote an entire article on it. If you check out "Sis, This Is How To Keep Your Vagina's pH Balanced" on our platform, you can learn more about what a pH balance actually is, things that can throw it way off and how to get it "back to the middle" (cue India. Arie). For now, I'll just say that when it comes to keeping your vagina smelling like it's supposed to, a lot of the other "hacks" that I'm about to share wouldn't be all that necessary if your pH level is straight. However, the following nine can play a direct and significant role in helping to make that happen, so let's keep going.
2. Eat Less of Sulfur Foods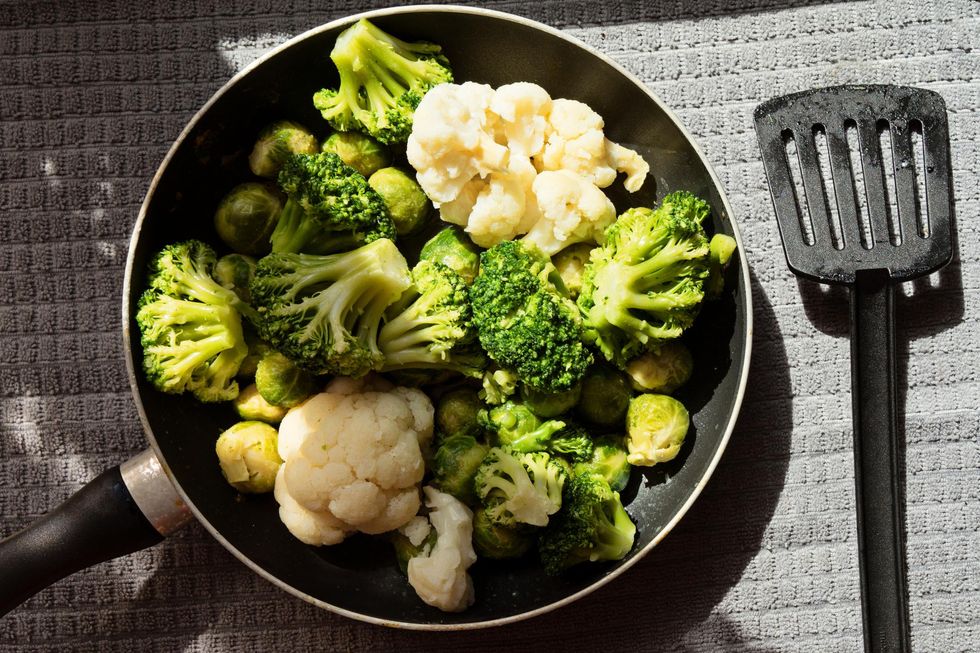 Sulfur is interesting in the sense that it's a chemical in your body that helps your system to produce various amino acids. Because of this, it's beneficial in fighting dandruff, relieving allergy-related symptoms, lowering high cholesterol levels, clearing up acne, helping to unclog arteries and so much more. That's the good part. The downside is it can cause your vagina to smell not so great because sulfur has a bit of a bad egg smell due to some of the compounds that it oftentimes contains. For this reason, eating a ton of foods that have sulfur in it could make your vagina smell a little on the unpleasant side. So, if you're a huge fan of stuff like onions, garlic, broccoli, cauliflower, spinach, kale, eggs, walnuts, beef or turkey — while I'm not saying to go without these foods (because they are also really good for you), if you sense that your vagina isn't smelling so great, scale back and see what happens. Less sulfur in your system might just be the key.
3. Consume Kefir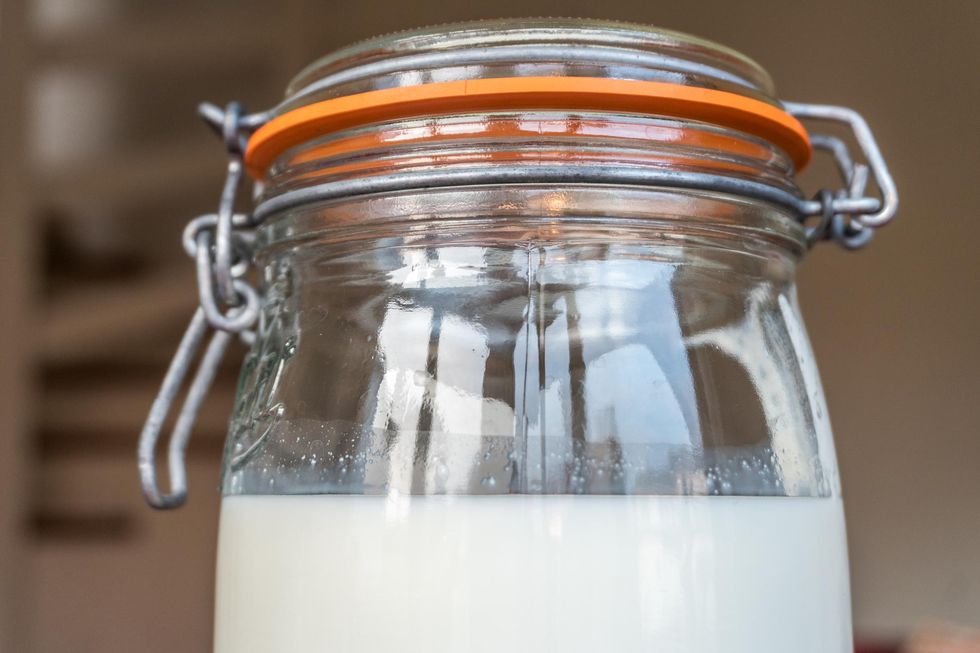 Gee. I wish I had become a fan of kefir a lot earlier in life because, now that it's a part of my diet, I can really tell the difference.
If you're not familiar with what it is, kefir is a fermented food (in drink form) that has the texture and consistency of liquid yogurt yet a probiotic content (two to 10 billion colony-forming units compared to the mere 50 million that's in yogurt) that is totally off of the chain. This is good to know because, within your vagina, there is both good and bad bacteria. When the bad bacteria takes over, not only can that result in irritating health issues like a yeast infection, it can also cause odors from that area to arise.
So, whether you choose to drink kefir straight or do something like pour it into a smoothie, try and add it to your regimen. Like I said, I have and have absolutely no regrets.
4. Snack on Pineapples and Watermelon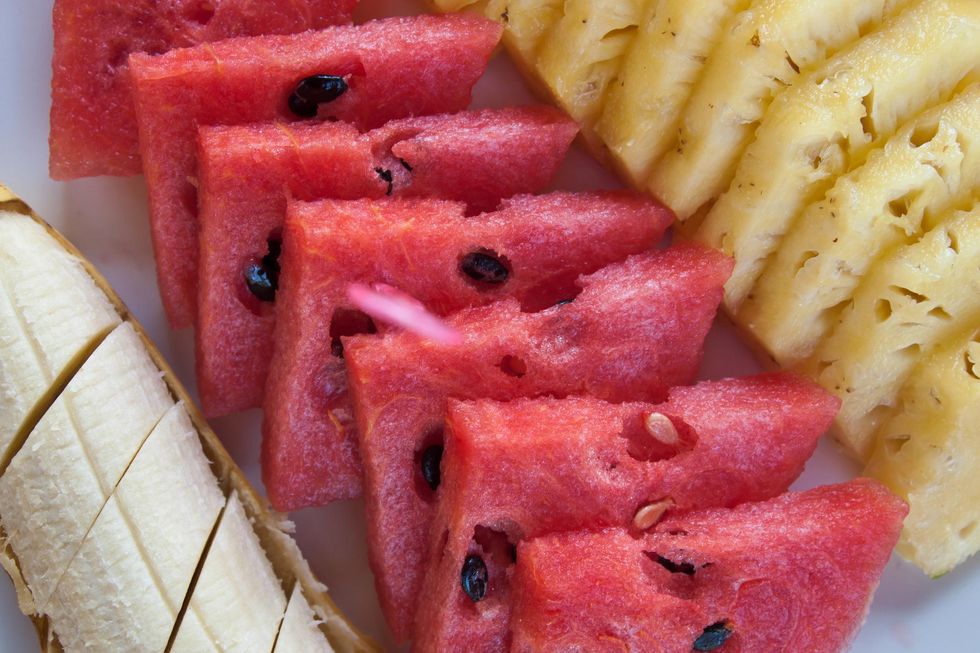 Speaking of consuming things that will make your vagina smell better, anything that will help to give your immune system a boost is always a good idea — including foods that are loaded with Vitamin C. The reason why I specifically listed pineapple and watermelon here is because they both are great at promoting gut health (which also helps your vagina to smell good and healthy). Also, while your vagina will never taste like a pint of ice cream (it wasn't designed to), the extra antioxidants in both of these fruits can help it seem, just a little bit on the sweeter side.
5. Take a Neem Oil Supplement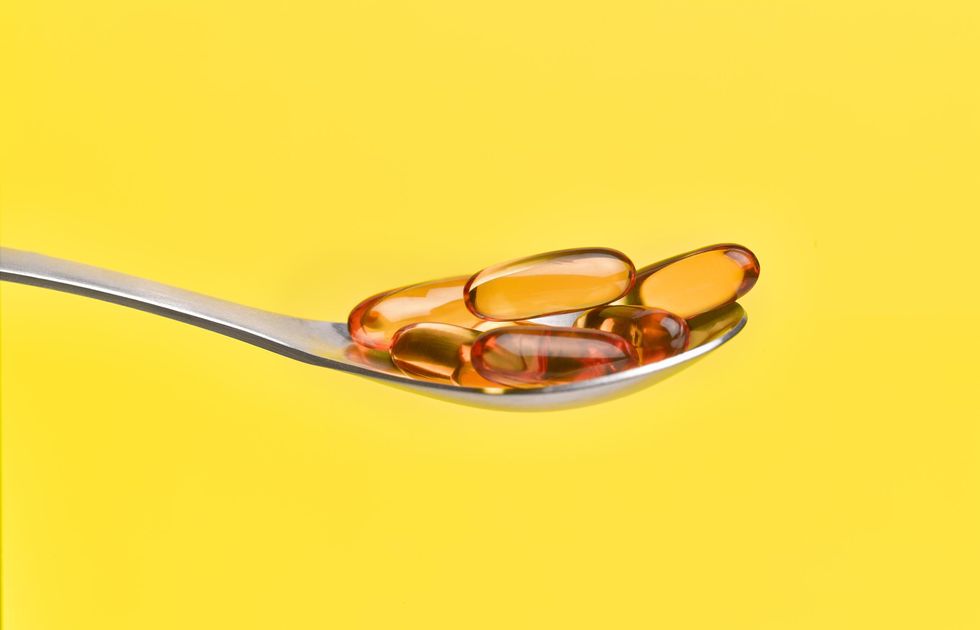 Something else that you might want to consider doing is taking a neem oil supplement.
Neem is a natural herb that has some pretty potent antifungal, antiviral and antibacterial properties in it. This is good to know because, when it comes to your vagina, not only can it help to speed up the healing process of STDs such as gonorrhea, chlamydia and herpes (it doesn't replace antibiotics, it just helps your system to recover faster), it can also help to protect vaginal infections from occurring — ones that could result in your vagina being not so fresh.
While some people like to soak in neem leaves or drink it in tea form, another route is to take a neem oil supplement. As a bonus, the fatty acids in it can help your skin to glow as it fights aging signs.
6. Use a Menstrual Cup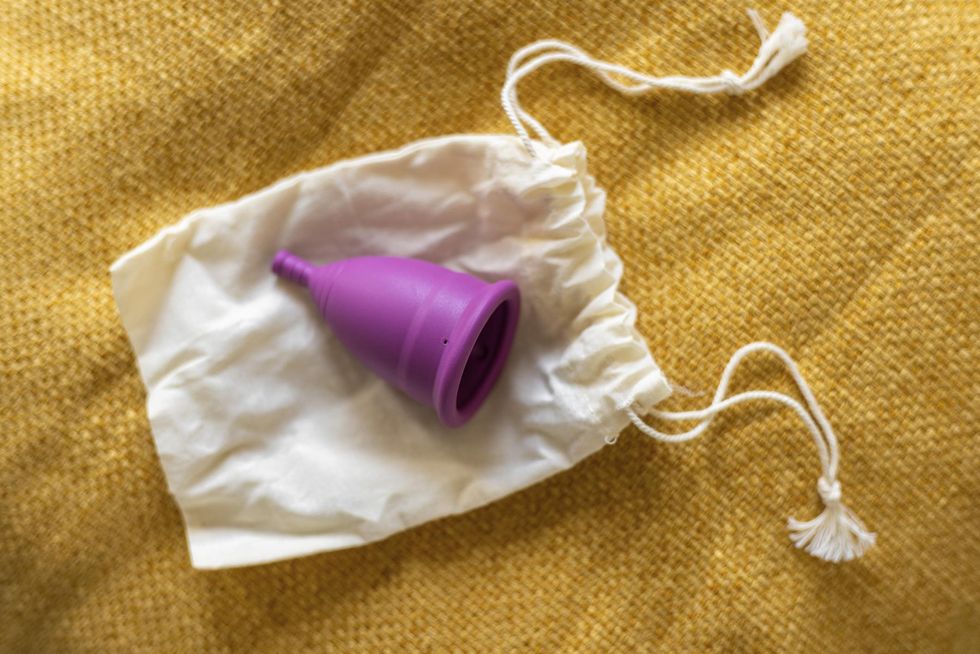 Although I used to wear them in college and a part of my 20s, on this side of wisdom, I'm not a fan of tampons. Like my mother used to oftentimes say, "that blood is designed to flow out". Indeed. As far as pads go, besides all of those fibers not being the best for the environment, they can actually be the cause of vaginal odor during our cycle. While I was in my 40s before I got a hold of a menstrual cup, it really has been life-changing for me. It's comfortable. There's far less leaking. And I don't smell a thing. So, if you've yet to try one, maybe this will be the lil' push that you need to at least give one a try. (By the way, if you have a high cervix like I do, the one that I adore on a whole 'nother level is the INTIMINA Lily Cup. Thank me later.)
7. Drink Mint Water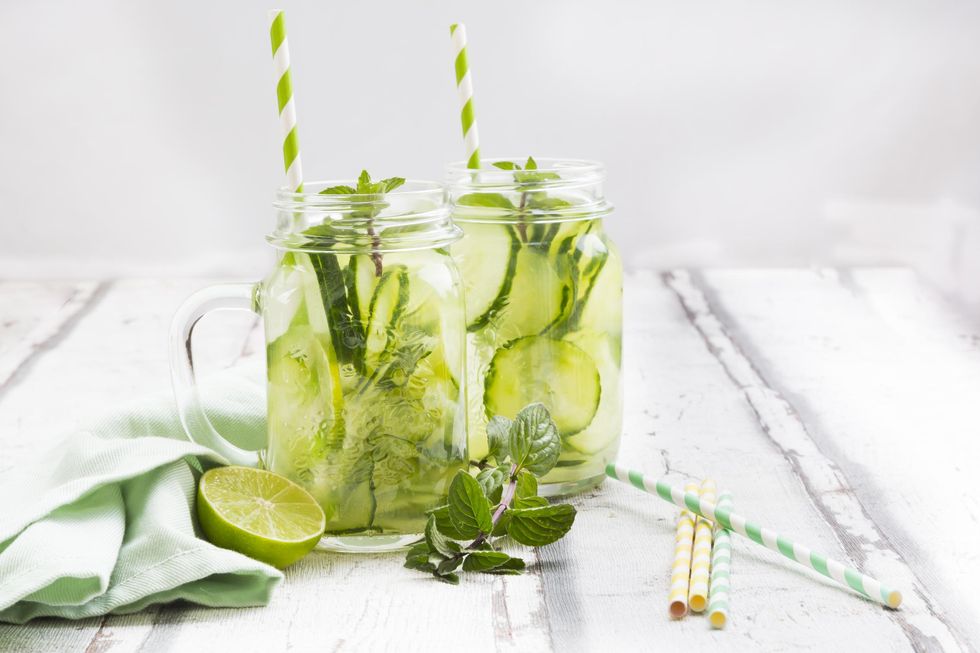 Something that your vagina is full of is mucous membranes. Basically, they provide a protective fluid inside of your vagina. In order for them to function properly, you need to consume the standard 6-8 glasses of water on a daily basis. If you really want to be intentional about your vagina smelling good, add some fresh mint to your glass. Mint contains antibacterial properties that reduce bacteria all throughout your system, your vagina included. Mint is also high in fiber which helps to keep you regular which helps to keep toxins out of your system — which is always good when you want to smell great in your nether regions.
8. Put Apple Cider Vinegar and Baking Soda into Your Bathwater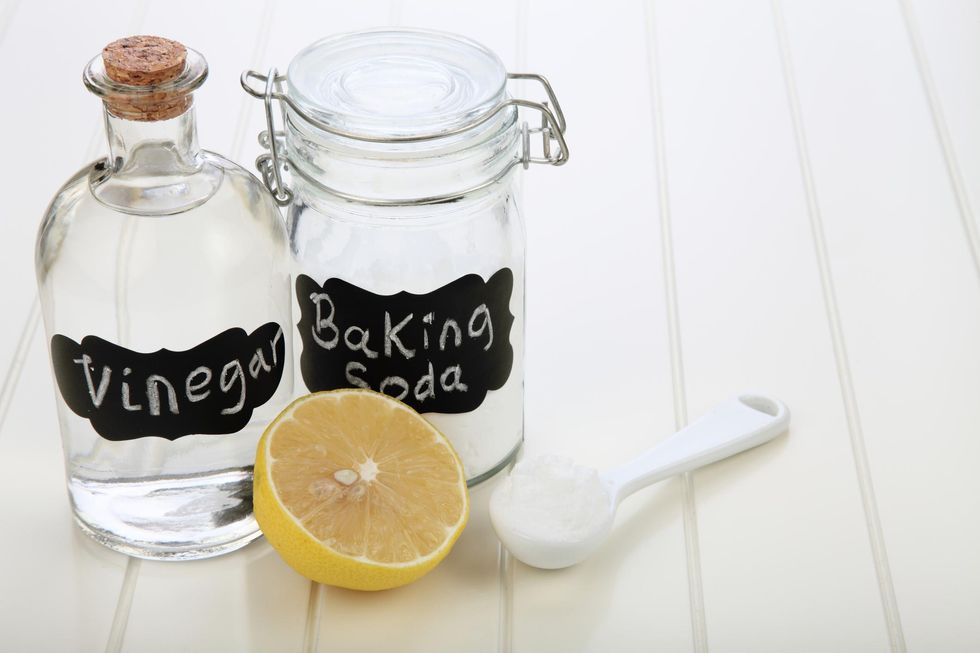 Something that I personally think kinda sucks yet "such is life" is the fact that hot showers and baths have a tendency to throw our pH balance off. So, what temp should your water be? From what I've researched, it needs to be just a tad above your normal body temperature which puts it at around 90° F and 105° F (32° C – 40° C). Anyway, on the days when you want to take a long soak (check out "Did You Know There's A Right & A Wrong Way To Take A Bath?"), it can't hurt to pour a cup of apple cider vinegar (the kind with the mother) and a half cup of baking soda into your tub. The antibacterial and antiseptic properties in the vinegar will flush out toxins and remove bacteria from your vagina (and vulva) while the baking soda will help to deodorize your genitals. For the record, you don't need to do this every time. Just when you notice that your vagina is a little "too tart" smelling, your vagina/vulva is irritated or you want to feel a little extra fresh.
9. Make a Peppermint or Oregano Oil Spray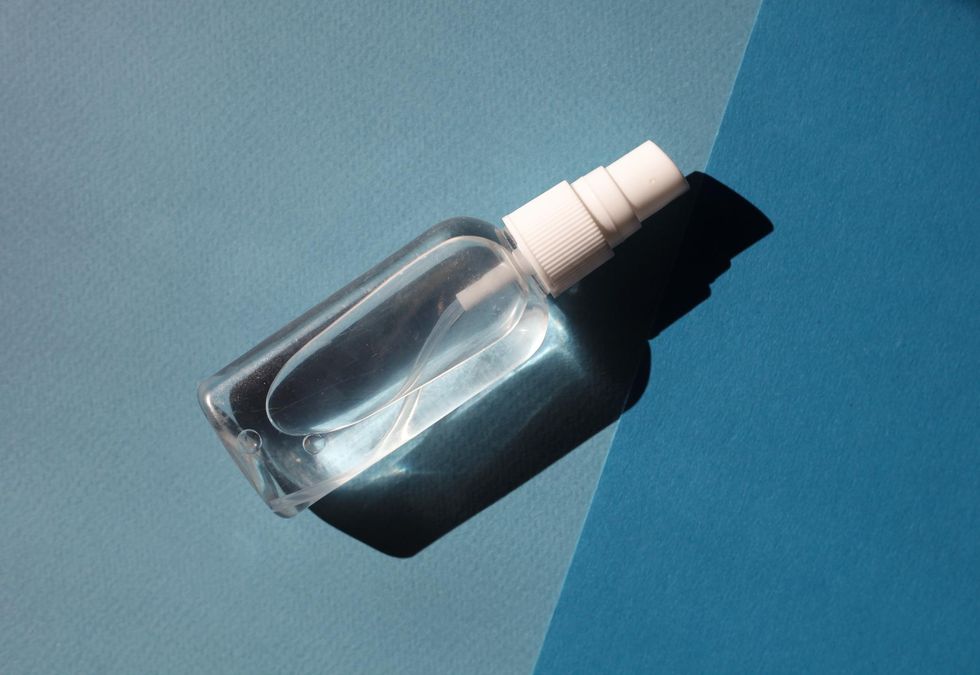 Oregano is an herb that derives from the mint family. As far as your vaginal health is concerned, some people use it as a way to fight the overgrowth of candida; that's because it contains really potent antibacterial properties, the kind that fight "bad bacteria". That's why you might want to also make an oregano spray out of distilled water and pure oregano oil. Just fill a small spray bottle up and add 10 drops of oregano oil. If you're about to go work out, spray a bit of the combo onto your pubic mound (not directly into your vagina). It can fight odor-causing bacteria so that odors won't arise.
10. Practice Proper After-Sex Protocol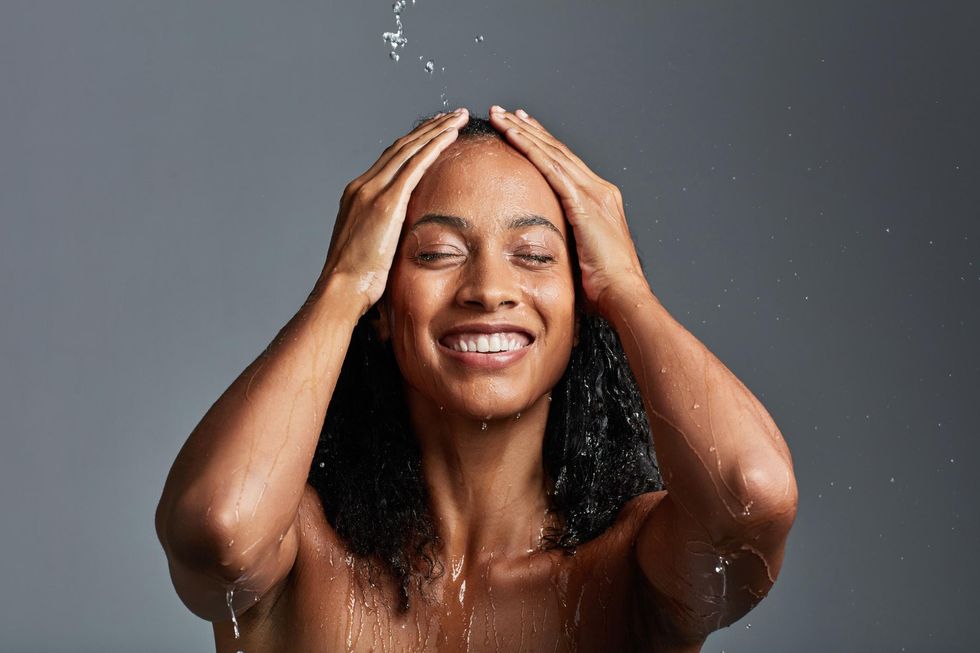 Sperm/semen can throw your vagina's pH levels way off which can also result in your vagina not smelling too awesome. That's just one more reason to go with a condom when you're getting it in (check out "10 Things You Should DEFINITELY Know About Condoms" and "10 Ways To Make Using A Condom So Much More Pleasurable"). Yet if that's not how you get down, while it might seem all romantic 'n stuff to lay up with your partner for hours after climaxing (I mean, here's hoping, right?), it really is a good idea to follow a bit of an after-sex protocol which includes peeing right after sex and taking a bath, if you can.
An article that I wrote for the platform entitled, "Here's How To Care For Your Vagina AFTER Sex" can give you a play by play breakdown. I mean, it's not like he can't join you in the water if you want (check out "So, This Is How To Make Shower Sex So Much Better"). That way, you can get a 2-for-1 deal — another round and a healthy va-jay-jay. Simultaneously. Dope.
To learn more about all things vaginal health and wellness, check out the xoNecole Women's Health section here.
Featured image by Getty Images
Keep reading...
Show less
Something that has come to fascinate me more, more and more over time, is what pH balance represents when it comes to our overall health and well-being. Another term for pH balance is acid-base balance which basically represents how much acidity and alkalinity are in our blood, especially as it relates to our lungs, kidneys and body buffer systems.
Monitoring your pH balance has to do with a scale of sorts. Blood-wise, the numbers are between 0-14 with 0 being strongly acidic and 14 being very alkaline (or base). The key is for your system to remain as neutral as possible by hanging somewhere around 7-7.45 (because blood is naturally more acidic) at all times. When this doesn't happen, health issues can arise including fatigue, high stress, indigestion, insomnia, lung and kidney challenges — oh, and vaginal drama.
Today, we're gonna talk more about the vaginal side of things. How to know what your vagina's pH is supposed to be, what to do if your pH is a little off and how to keep things on track (balanced) as much as possible. Ready?
What Is Your Vagina's pH and Why Does It Matter?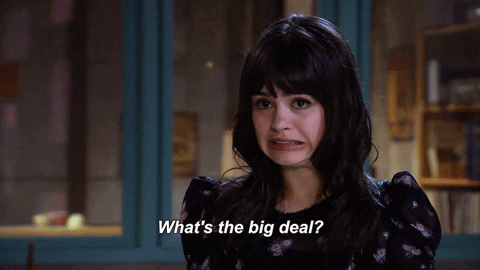 When it comes to your vagina's pH levels, specifically, it's important to know what it is because it lets you know if your vagina is truly healthy or not.
Remember how I said that when it comes to your blood, you're in good shape if you're in the midway part of "7"? Well, as far as your vagina goes, the level that you need to be looking for is somewhere between 3.8 and 4.5 (although it should go on record that during your reproductive years, your pH is usually closer to 4.5 yet loses acidity as you head towards menopause, taking it to around a 5). What that range basically means is your vagina's pH is normal although it's leaning towards being acidic.
This is important to know because acid is what helps to protect your vagina from infections; however, if it's too acidic (under 4 or so), that can actually put you at risk for bacterial vaginosis (a bacterial overgrowth), a yeast infection (a fungus overgrowth) and trichomoniasis (an STD). Not only that but high acidity can also affect your fertility, if you're not careful. The reason behind that is it's easier for sperm to move around in a more alkaline environment. Just one more reason to keep your vagina as healthy as possible.
And just how can you know for sure that your vagina's pH is right where it's supposed to be? Thankfully, there are at-home tests that consist of you holding some pH paper on one side of your vagina for a few seconds. Then you compare the color on the paper to the color on the chart of the test to see what your results are. Since these tests are as effective as the ones that doctors use, it's an inexpensive and convenient way to see if your vagina is "lining up" with where it should be. You should be able to find vaginal screening tests at your local Walmart or drugstore (like CVS).
And just what can cause a vagina's pH to get out of balance?
What Can Throw Off Your Vagina's pH?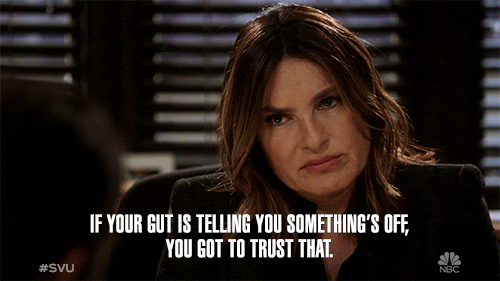 There's no way around the fact that our vaginas are pretty sensitive. That's why it's so important to know what can throw your vagina's pH balance off. Your menstrual cycle (and pregnancy) can do it because menstrual blood has a way of raising your vagina's pH levels. Antibiotics can do it because not only do those tend to get rid of the bad bacteria that causes a disease or ailment but the good bacteria as well (which is why you should up your probiotic intake if you are currently on an antibiotic prescription; probiotics help to replenish good bacteria in your system). One of the reasons why douching is an absolute no-no is because it also increases your vagina's pH.
Consuming a lot of sugar isn't a good idea because yeast and bacteria feed off of sugar and the overgrowth of either can throw off your pH and lead to a yeast infection. Super tight clothes or panties that aren't made out of breathable fabrics like cotton aren't good for your vagina's pH because the combination of heat and moisture is also ideal for bacterial growth. If you're sleeping with more than one person, use a condom; sperm is alkaline and can trigger bacterial growth (especially with "unfamiliar" semen). Stress is another thing that can throw your vagina's pH levels way off too (more on that in a bit).
So, say that your vagina's pH isn't where it's supposed to be. What are some clear indications of that? A change in your vaginal discharge (especially if it's frothy, green and/or itchy). A fishy smell. Vaginal irritation. A burning sensation when you urinate.
When Should You See Your Doctor About Your Vagina's pH?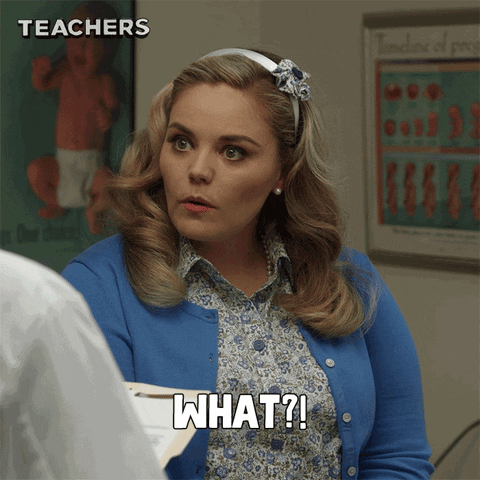 So, what if you take a pH test and it does reveal that "your numbers" do not fall between the 3.8 and 4.5 mark and/or you've got any of the symptoms that I just mentioned? Should you make an appointment to see your doctor if that is the case? Possibly.
What I mean by that is, if the symptoms point to a yeast infection and you've already had one of those before, usually it's fine to just go to your local drugstore and get what you need to heal it (unless you've had more than one in the past six months or it doesn't seem to go away with over the counter treatments). However, if the symptoms are different, more extreme or there is a foul odor, don't "Google your way" into a solution. As much as I'm all about a home remedy, sometimes you can make matters worse if you find yourself "treating" the wrong ailment because you misdiagnosed the issue.
5 Ways to Maintain a Proper Vaginal pH Balance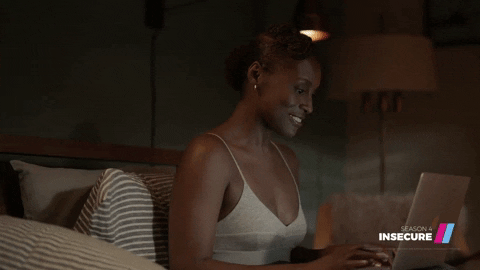 Now that you know what to do if your vaginal pH isn't hanging around the numbers that it should, let me end this with some proactive ways to keep that from being an issue in the first place. The good news is all of these tips are pretty easy to implement.
Take a probiotic. There are good and bad bacteria in your vagina. Aside from eating less sugar, something else that can keep bad bacteria from totally taking over is taking a probiotic supplement. As far as which ones you should take, check out The Healthy's "12 Best Probiotics for Women" for a good point of reference. Also, foods that are naturally high in probiotics include Greek yogurt, fermented foods like pickles, kefir and sauerkraut, raw cheese, brine-cured olives, apple cider vinegar and sour cream.
Watch what goes into your vagina. So, here's the thing about semen — it has a pH of being somewhere between 7.1 and 8 (very alkaline). When you engage in sexual intercourse, your vagina's pH naturally rises in order to become more alkaline and protect the sperm (so that conception can transpire). However, what this can also do is make your vagina way more vulnerable to bacterial growth. That's why, unless you are in an exclusive long-term relationship, it's really best to wear a condom every time. And what about rubbers? Can they mess up your pH too? While technically they could, if you happen to experience a vaginal reaction, it's probably more about being allergic to latex because studies reveal that consistent condom use actually decreases the chances of having an imbalanced vaginal pH.
Ditch tampons. Growing up, I wasn't "allowed" to use tampons. In college, I "rebelled" and started to use them. In my 30s, I went back to pads and now I'm all about the menstrual cup. My mother used to always say that period blood shouldn't just "sit" in a woman's vagina; it needs to flow out. I agree. And you know what? Something else that blood-filled tampons can do is throw your vagina's pH levels off. Just one more reason to try a menstrual cup (by the way, if you've got a high cervix, INTIMINA's Lily Cup is all good things).
Drink water. Something else that having an imbalanced vaginal pH can do is lead to a urinary tract infection (UTI); not that it "causes" a UTI. It's more like, being that this kind of infection is typically the result of Escherichia coli (E. coli) and bacteria thrives in toxins, drinking lots of water can help to keep toxins out and remove bacteria on a consistent basis so that you're less susceptible to a UTI occurring.
Keep your stress levels down. Last fall, I wrote "Ever Wonder If Your Vagina Is Stressed TF Out?" for the platform. It's all about signs that your vagina is stressed. One red flag is your discharge is different which is usually directly connected to your pH levels. Listen, if anything can put your hormones in influx which can wreck your sleep and diet which can lower your immunity and make your vagina more susceptible to bacterial and fungal growth, it's stress. So, whether it's a person, place, thing or idea, please be hypervigilant about not allowing anyone or anything ruin your peace. There's a huge chance that your vagina will show all the way out if it does and as you've already read, that's just one more reason why being stressed is totally not worth it. Not at all.
Join our xoTribe, an exclusive community dedicated to YOU and your stories and all things xoNecole. Be a part of a growing community of women from all over the world who come together to uplift, inspire, and inform each other on all things related to the glow up.
Featured image by Getty Images
Keep reading...
Show less
Vaginal discharge is one of those topics that doesn't really make it to the dinner table, but being informed can save vagina owners a lot of worry and confusion. So we know fluids are secreted from tiny glands in the vagina and cervix but different colors and smells can be unnerving.
To avoid any pre-mature freak-outs or to approach an unpleasant situation in a calm, cool, and collected way, we called in an expert. Below, Dr. Karyn Eilber, founder of Glissant lux lubricants and professor of urology and gynecology at Cedars Sinai answers our pressing questions about vaginal discharge.
What Is Vaginal Discharge in General? ​
"Vaginal discharge in general is a combination of fluid secreted by the vagina, cervix, and uterus," says Dr. Eilber. "The discharge helps clean the vagina — kind of like a self-cleaning oven." Although vaginal discharge happens every day, the way it looks and smells can vary.
What Is Normal Discharge?
"Normal discharge is typically thin and clear to white in color," says Dr. Eilber. That means anything else out of the ordinary should be a sign that something is going on with your vagina.
What Are Different Kinds of Vaginal Discharge? What Do They Each Mean? ​
"Generally with less hormones, there is less discharge," says Dr. Eilber. It's normal for vaginal discharge odor, color, and/or consistency to change with hormonal changes like those that come with a menstrual cycle or perimenopause, or menopause.
"Thick, white discharge associated with itching can indicate a yeast infection. Greyish or yellowish discharge associated with a fishy odor can be bacterial vaginosis or bacterial imbalance in the vagina," she explains. "Bloody or brown discharge not associated with infection or a menstrual cycle, especially in a menopausal woman, may indicate something serious like cancer."
Editor's note: Remember to always consult your doctor if something looks or feels off, but this speed course in vaginal discharge should give you the clarity and confidence you need to take charge in any situation.
Featured image by Getty Images
Keep reading...
Show less