It's been 5 years since we've launched xoNecole, and as I reflect on the journey I can't help but be filled with gratitude. I left behind the celebrity gossip world to create something that was uplifting and elevating for women of color as they navigate different aspects of their lives, a decision that admittedly was both terrifying and exhilarating. There were many times when I questioned whether or not I had made the right move:
Would people shift with me as I transitioned out of the celebrity-obsessed culture to create more positive content?
Could I grow a community of dope, fearless women who were on a mission to become their best selves?
Would the risk prove to be rewarding?
The answer is it a resounding hell yes!
Thanks to you, xoNecole has expanded above and beyond my wildest dreams. You've fearlessly shared your stories, showed up and showed out from the digital space to live events, and championed your fellow tribe of women along the way. The xoNecole community is one that I'm proud to laugh, cry, and learn with on a daily basis. Without a doubt, you guys have been instrumental in the success of the brand and how far we've come, and it wouldn't be a party without having you there to celebrate this milestone with us.
So join us TONIGHT as we give a virtual toast to 5 years with our xoTribe. You'll meet the key players on the xoNecole team as they share the ups and downs of building the band, and hear testimonies from the women who were instrumental in the launch and growth of this empowering platform. I hope that hearing about the beginnings and how it all transformed into the beautiful brand it is today will inspire you to aim BIG!
Note: Must be a member of our xoTribe community.
This post is in partnership with Pantene.
You've probably heard the news by now: Black women are the fastest growing group of entrepreneurs in the nation!
And to spell it out even further, since 1997, our women are holding it down with entrepreneurial growth rates that are peaking at a whopping 518 percent.
518 percent. Yasss, queens.
This is all good news for us, right? Well…
According to a 2018 State Of Women-Owned Businesses report, there is a huge revenue gap and Black women-owned businesses averaged revenue of just $24,000 versus $142,900 by all women-owned businesses. Furthermore, 88 percent of women-owned businesses are reportedly making less than $100,000 per year, and only 1.8 percent of women-owned businesses are successful in scaling past $1 million dollars in revenue. In 2015, only 2 percent of venture funding went to women founders and less than 1 percent went to black women.
Ladies, we are securing less than 1 percent of the pie.
When reflecting on my own entrepreneurial journey, I realized how fortunate I was to have reached an acquisition that came with a set of business development advisors and helped propel my brand to accomplish things I could only dream of.
But for those of us who aren't privy to the basics of acquisitions, or optimizing investment funds and shareholders, the question for me has become, how can we better educate women on how grossly imbalanced our entrepreneurial growth rates are to capital access? I knew that I needed to be present in spaces that allowed me to provide more. I knew we needed more bridges, more ladders, and more step stools.
My solution: get involved.
In December, I was invited to West Hollywood to join an expert panel for The Wing's Inaugural Pitch Perfect event in partnership with Pantene. In addition to myself, the panel also included Maris Croswell of Pantene, Susan Lyne of BBG Ventures and Lauren Kassam of The Wing.

During the inspiring evening, five finalists pitched their businesses in front of a live audience—with the ultimate prize being a chance to explore future investment opportunities with BBG Ventures (who has actually recently invested in two black women-owned brands, Mented Cosmetics and RadSwan).
The purpose of Pitch Perfect was for each brand to promote and potentially fund their business, while simultaneously bringing an awareness to the lack of diversity of awarded investment opportunities.
Pitch finalists included five innovative brands who were disrupting their respective industries: The Baalm, a membership-based skincare community, Glow Up Games, the self-described 'Fenty Beauty of Interactive Entertainment' gaming firm, Huggable, an organic baby formula alternative for moms transitioning from breastfeeding, Varnish Lane, a non-toxic and waterless nail salon, and Spacey Studios, a direct-to-consumer affordable art collaborator and curator.
"We believe that that is a massive gap in the amount of female-founded new ventures," Croswell of Pantene says. "We really just wanted to have a supportive environment where people could get feedback on their business opportunities and really have that exposure," adds Kassam.
Prior to going on stage, Mandi Nyambi of The Baalm, revealed to me that although this wasn't their first pitch opportunity, they have never pitched a woman before, let alone a black woman.
This moment stood out being that I knew over 90 percent of all capital investments were awarded by white men, to white men. And I knew women who had previously gotten the opportunity to pitch to investors, would have to go the extra mile to prove their worth, as research shows that we are more likely to be asked questions centered around anticipated problems, whereas a white male's questions focus on growth-hacking areas.
So, on the surface, Mandi was grateful for the panel's diversity, but in reality, she was expressing current concerns that so many black women founders know all too well.

As the pitches continued through the evening, we each actively took notes, listened to what each finalist had to say, and threw out questions before convening to make a decision on who would win the ultimate prize.
We took deliberation very seriously—asking ourselves, and each other, the very criteria that a VC investment firm would ask themselves before investing:
Is the addressable market large enough?
Are they solving a problem that millions of people share?
Is their product or service unique enough that it is going to stand out?
Is it scalable and what kind of capital will it need to get there?
Are the economics of the business viable?
Do we have confidence in the founder(s)?
And in success, do we believe this has a shot to return 10x to the investors?
Business owners, I hope you wrote these down.
Eventually, we decided Glow Up Games were the finalists that stood out the most. They were the team that were going after a huge underserved market, of women and women of color, and they were disrupting a male-dominated gaming industry.
Most importantly, these ladies have a clear understanding of what their business would evolve into over time.
Glow Up Games now has the opportunity to meet directly with BBG Ventures to discuss potential future investments; an opportunity created by simply going after what they've envisioned. As if that wasn't a perfect ending to a night filled with Girl Power, Pantene's Maris Croswell revealed that all of the finalists would be receiving $20K each to go towards their business growth.
"At Pantene we believe that women and people are transforming their communities, their families, the world around them," says Croswell. "We feel that we have a responsibility to lift up those women who are transforming, so we thank you for the opportunity to do so with each of you and your business."
What an end to an inspiring night!
Featured image courtesy of Allison Zaucha/The Wing

Throughout my career, there has always been a black woman who had pulled me into her room.
Let me explain.
In 2014, I was invited to be included in a Cosmopolitan Magazine feature that ran online and in their physical magazine titled "4 Fierce Top Fashion Bloggers You Need To Know". On the day of the photoshoot, I walked into NYC's Cosmo Studios excited to be included.
The first thing I noticed were fully-stocked tables of jewelry and accessories that aligned one wall, rows of shoes in every color and pattern along another. The once bare, all-white room, was now vibrant and in full-effect.
The second thing I noticed was that I was the only black blogger involved in the shoot.
Shiona Turini, most known for her styling of Beyonce, HBO's Insecure, and the movie, Queen & Slim, was the reason I landed that spot in Cosmo's May 2014 issue. They were featuring bloggers, and she said, "We have to get a black girl!"
That black girl was me.
Another example is when I was contacted by The Wing in West Hollywood to be a panel expert for their Pitch Perfect event. Up until the event, I had no idea how I ended up on The Wing's radar, but I found out later that Shauna-Kay Campbell from their sponsor brand Pantene advocated for me to participate. When I arrived, she was chilling with a Howard U shirt on. A black woman at the event of a $1 billion company, representing an HBCU. I had never met her before in my life.
Tamisha Harris was responsible for showcasing me on "The Career Crossover" special which aired on HLN/CNN this past Sunday. She's a black woman at a major network that was in a position to highlight women like me, on a mainstream platform where there are so many who aren't familiar with who I am.
I share all of this to say, that as much as I thrive within Black Girl Magic environments, that magic often returns to me as opportunities that I wouldn't otherwise have access to.
My Cosmo photoshoot introduced me to households of a new audience that I hadn't reached before. Pantene allowed me to rub elbows with women who have raised 100+ million dollars in funding. My HLN special was aired on one of the largest media outlets and will be shown in airports throughout the country for the rest of the year.
As a black woman, I stand in full appreciation. Black women brought me to the table for these moments, and I'm in a position where I'm trying to be more intentional in, not only making room for us at these tables, but bringing us directly to them as well.
Data journalist, Sherrell Dorsey, recently shared this tweet that I'm loving at the moment:
Yes, sis.
We're only as successful as those we motivate. Let's purposefully seek moments that allow us to pull up other women to share our light—whether we have an invitation or not.
xo,
Featured image via CNN/HLN
The year was 2016.

I was throwing aReset Your Life event in New York that was meant to encourage attendees to not be afraid to press reset versus settling for a life they no longer loved. Although I sat alongside a phenomenal panel of women, I couldn't help but think, What am I doing here? I need to be in the audience. I need to be the one being inspired.

And then it happened.

Best-selling author and Karma Bliss founder Devi Brown turned to me and said a few words that would change my life:
"Necole, you carry yourself with such humility, that you never stand in the fullness of who you are and say 'look at what I'm doing.' But to change your life…
"It was so successful to stay where you were, but you chose DISCOMFORT. And all of us should be that courageous."
At the time, I didn't understand the magnitude of her words. But today, it has become a key component to my journey.
I could have stayed where I was. Where it was safe…
During that time, I was 36 years old and enduring one of the lowest years of my life. I was coming off of my first year of pivoting from running the very popular celebrity gossip blog, NecoleBitchie.com, to launching what is now xoNecole.com, a motivational media empire.

And the future wasn't looking so bright.

A month prior, I had just told the world in an emotional video titled, "What They Forgot To Tell Me About Leaving A Successful Brand", that I was literally struggling with rebranding, and the headlines that followed made me feel as if failure was looming. I started questioning everything: my decision to publicly and abruptly shut down NecoleBitchie.com, my decision to launch a new venture so soon (while swallowing up my own money and resources), and my willingness to go broke to see my vision come into fruition.

Sitting on that stage, as a former big-name bloggerwith little in my bank account and no idea when the next check was coming from, was uncomfortable. And feeling like I was failing, while the readers of my old brand watched, was uncomfortable. But I had to live in that discomfort. I had to learn how to survive in that discomfort. I had to learn how to grow in that discomfort.

Looking back, I'd rather live a few years in discomfort, than live a lifetime of suffering knowing I deserved more than the life I had settled for.

Fast forward to present day, and I am coming off of one of the most progressive years of my career. In 2019, xoNecole moved its headquarters to Atlanta. We launched events such asPajamas and Lipstick - a first to market Girls Night In Experience,ElevateHer - a curated festival celebrating women-owned brands, and the Table of 50 FoundHers Brunch. We also launched popular videos series likeBoss UpandManCrave, and ended the year introducing ourHappy Hour Podcast which peaked at #6 on Apple Podcast All Time Relationship charts. As we've blossomed, our readership has quadrupled, surpassing the audience of my former gossip site.
There were features in Forbes, HLN/ CNN and BET.

And we added a few phenomenal women to the team!


We would have never experienced this success had I given up in 2016.

I wanted to share this as a reminder to keep going!

If you are about to make a major life pivot or are switching career paths, just know, it will be uncomfortable, but you have to be willing to live in that space! That's where you are going to build the muscle you need to climb to the next level of your life.

That's where you are going to grow.

I'll end with this:
In 2020, I'm ready to stretch myself beyond what I thought my capacity could be. But this time, it'll be in the form of choosing life goals that terrify me.
I'm sharing them with you for accountability.

I'm committing myself to:

Three Keynote speeches (I am terrified of public speaking),
Be more forward-facing on xoNecole and intentional about sharing my story (the introvert in me is cringing right now…),
Take up space in rooms that make me feel uncomfortable.
Rooms that are filled with Black Girl Magic is where I feel at home and the most comfortable. But it's time for me to use my influence to pull up in rooms where there are people who do not look like me, so that I can be a voice and create more seats at the table for black women.

Now that I've shared my terrifying goals, I'm ready to hear yours. What are three goals that terrify you? The three goals that you know that if you work to accomplish them, they would push you to the next level in your life, career or relationship?
I want to know!
Drop me a comment on Substack (I'm housing my weekly newsletters to you guys there) or leave me a voice message onspeakpipe! (I'll return the favor and leave you a voice message back!) You can also keep up with me on Twitter orInstagram @hellonecole.
Let's hold each other accountable and claim that 2020 is the year of tremendous growth, and showing up in the fullness of who we are!
Want more letters like these? Subscribe to this newsletter by clicking here.
Featured image by Tailiah Breon
Can we agree that this life thing is about as predictable as IKEA furniture? The display rooms are so well-thought-out and color-coordinated and everything is picture perfect, like your social media feed maybe? But chile, the instructions. Are they supposed to be that confusing or is it just me? What if we use the comparison of life being that cute wall shelf you had your eye on? When God packaged your shelf, he created each step to play a critical role in the final piece. If you skim read, you miss the italicized note in fine print, that read, "Extra screw in tiny pouch. Do not throw out," right after you threw all that extra sh*t in the trash. It's okay, you didn't know what you don't know.
Self-development is the fine print at the bottom, covering your behind and making sense of the extra screws. In order for you to develop self, you must first get better acquainted with her. We already know there is no manual, just adults that spoonfed us whatever was taught to them. And then boom, you're an adult and you have very clear stances on everything, have zero baggage at all and understand why you have such an interesting taste in men. No?! I really wish that the process involved a lot less work, but you can't afford to skip steps on the most important project you'll ever complete. You just have to do the work, darling.
Understanding self leads to healthier and stronger relationships.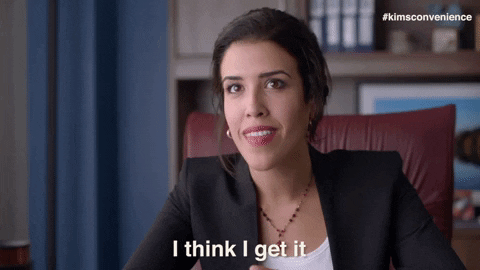 Instead of pointing fingers and distributing blame, you look to introspection when dealing with a rift or disagreement. When you're completely aware of the environments that trigger you and/or why, you can begin to curate your life to reflect this. Instead of having a screaming match with a sibling because they press your buttons like no other, you can retreat for a bit and assess the situation. Now you're no longer resorting to your default setting of raging lunatic and also possess the knowledge and the tools to 'rewire' your mind to react appropriately. Now, when you and your beloved sibling sit down you will also have the words to accurately verbalize what you're feeling.
Whether the other person is open to hearing you out and taking your feelings into consideration is outside your control. But at least you've gained an arsenal of techniques to help you decompress next time around.
You learn to love all the kinks and quirks about yourself that you've grown to love in others. Self-love is just directing that energy inward.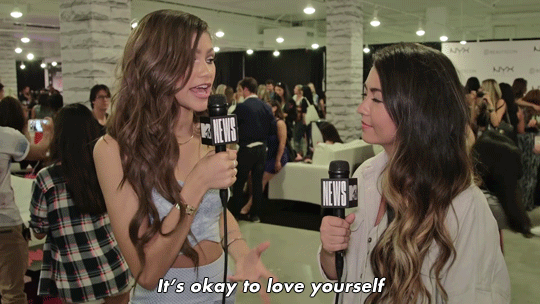 If you can think back to the last unbalanced relationship you had, there may have been something the other person had that you felt you didn't. Or they may have been able to make you feel a way that no one else could. Loved. Whole. Happy. Your perception tricked you into believing that you would only feel loved, whole and happy while in their company. Your lack of self-knowledge hid your own vault of good energy from you because you were too busy to take inventory of it.
You were drawn to these qualities because you possess them as well. They just had to be developed for you to notice. Now you can rid yourself of codependency and stop acting like the world is going to end when your best friend goes out with her other best friend. Solitude is never a bad thing when you love the company you're in.
You learn what you're made of and how to self-motivate.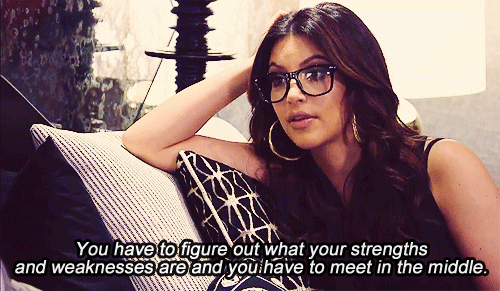 I hate the gym. That's my confession and an area that I'm striving to do better in, so I'm in the ring with you. Last winter however, I went on vacation and was really unhappy with the way I looked in my photos. I got to work in the gym as soon as I got back. I knew that I would cheat after a long day at work so I went first thing in the morning. I know that I'm more prone to keep my promises to myself if I share the goal, so I told my friend to hold me accountable. I also know that music is the absolute easiest way to shift our moods, so I had a playlist with every twerkable song on it, from dancehall to trap. I fool-proofed the goal because I knew what my weaknesses were. I hit my goal, lost my love handles and finally fit into my clothes again. So now that it's a year later and I've fallen off my game, I know exactly how to pick myself up AND that I'm capable. I start over this time with that peace of mind.
You never get to a point of perfection, that's the joy of being human. It's the ability and the know-how to change your circumstance that holds power.
I could write about this topic for days because I truly believe it's the ultimate life hack. How do you improve your life? Study it. Note strengths and weaknesses. Regroup. Repeat. As you begin to grow mentally and spiritually, you'll notice the ripple effect as it spreads into other areas of your life. You'll notice more opportunities that are in alignment with who you are at your core, simply because you're now able to identify them. You'll be able to articulate your needs and wants and get more out of life as you gain clarity and strength in your voice. Most importantly, you'll find an inner peace that surpasses understanding. You'll remain unmoved in the midst of chaos because you've learned how to tame the storm within. The woman who knows who she is, who she isn't and everything she's capable of has a different kind of sashay when she enters a room. She knows her worth.
Want more stories like this? Sign up for our newsletter here and check out the related reads below:
How The Rise Of Perfectionism Is Stunting Your Growth
What To Do When You're Changing But The People Around You Aren't
The 19 Books Every Entrepreneur Should Read
Self-Improvement Was My Addiction
Featured image by Shutterstock
As I gear up for my fifth competition this year, I've noticeably received a lot of comments on my glow and fit physique, not to mention how much healthier I seem overall.
I turn 38 this year, and I can say that I am extremely happy, fit, and healthy. But it hasn't always been that way.
My motivation to take better care of my health started back in 2014. I received a huge wake up call when my menstrual period went missing for five months. I was also experiencing mood swings, a lot of anxiety and I was extremely tired all of the time. During a visit to my doctor to address the issue, the physician assistant had a hard time reading my vitals, so they ran some blood work and tests. We later found out that I was dehydrated and not getting the right nutrition, making me deficient in the vitamins necessary to function in everyday life.
The reality of it was, I was a detriment to myself.
Chasing checks and attempting to stay at the top of my game as a celebrity blogger came with a cost. Back then, I was more focused on the grind than I was about properly nourishing myself. I was so busy, I'd go a whole day without a meal and barely noticed. When I did eat, my diet was loaded with processed high sodium meals, fast food, and sugar-filled carbonated drinks.
My doctor gave me a stern warning that I might not live a long life if I kept with my current routine. That hit me deep.
I was only 33 at the time. With parents that passed very early from health issues, (my mom was 41 and my dad was 42 at the time of their passing), and my grandparents had also passed from numerous health issues. I felt as though I was going down the same path.
I took a deeper look at my family history and obesity, high blood pressure, high cholesterol, diabetes, heart disease, and cancer plagued my family tree. I am a huge believer that we don't pass down diseases from generation to generation; we pass down the eating habits and lifestyles that lead to those diseases.
I knew if I wanted to live a healthier, longer life than that of my parents, I would have to change my lifestyle ASAP. Once I changed my diet and cut processed foods completely out, drank more water a day, and started going to the gym daily, quite a few things happened almost immediately:
I had more energy throughout the day and was able to be more productive
I had less instances of depression, anxiety, and stress, and my mood improved overall
My menstrual cycle regulated itself, and I experienced no PMS or cramps during that time of the month
My hair grew
My skin became clear and blemish free
I have a lot more stamina, strength, and endurance. There was a time I couldn't run for two minutes on a treadmill, I can now run for a full 25 minutes without crawling off.
This is why I am happy to get behind the American Heart Association. Recently, I read a statistic that was hard for me to digest.
49% of Black women over the age of 20 have some sort of heart disease and may not even know it. That means 1 out of 2 women reading this likely exhibit cardiovascular risk factors such as diabetes, obesity, high cholesterol, stress, or a poor diet.
I mean, yes, we're the fastest growing group of entrepreneurs and now the most educated group in the US, but at what cost? We are also more likely to die at an earlier age when compared to women of any other ethnicities.
Our superwoman complex is costing us our lives.
All of these accolades and achievements we are gaining means nothing if we won't be alive to enjoy them. It makes me wonder when the wealth of our health will be more valuable than the riches in our bank accounts.
80% of deaths caused by cardiovascular disease or cancer could have been prevented if a healthier lifestyle had been followed. I can tell you from the work I've done to prioritize wellness into my own life, a healthy lifestyle begins with a personal commitment to take care of our inner selves above all else. That means mentally, emotionally, and spiritually.
When I first introduced wellness into my life, I changed within as I did physically. After that doctor's visit, I found ways to bring peace to my life and nourishment my spirit. For instance, I now have a morning routine. I no longer answer emails and check into social first thing in the morning. Starting my days stressed because I would check in with the world before I checked in with myself did nothing but ensure they ended even more stressfully. Now, I spend an hour in meditation and quietness before I plug in.
This practice alone has drastically changed my life by reducing my stress levels and setting me on a positive path each day.
It's small changes and habits like this that can help us make physical changes in our bodies.
And by physical changes, I don't mean anywhere near as intense as my fitness journey, rather, I'm actually referring to small day-to-day healthy choices that have the power to change our lives. Those are the ones that have the greatest impact when it comes to our health. Introducing more fruits and veggies to our meals and drinking more water. Decisions like taking the stairs versus the elevator. Going for 20-minute walks. Lack of physical activity is a significant contributor to risk factors for chronic diseases.
Recently, I stopped taking Uber to the gym and now walk there and back for a total of 2 miles. Instead of taking the subway closest to my building, I now walk 10 blocks to the next station to get extra steps in.
These changes sound small, but go a long way in lengthening our days on this earth.
As Black women, we must save some of our magic for our own selves. We cast spells that save elections, flourish companies, and shift the culture. Surely, our individual health is worthy of that same magic.
The American Heart Association website is a great resource to help educate us on how we can bring wellness into our everyday lives.
It goes further than the tips I gave, and lists other simple, yet effective ways to keep our hearts healthy. Clearly, this world will continue to need our magic. Let's do all we can to make sure we're alive to continue casting it.