Yara Shahidi is growing up and doing grown-ish things, like taking a page out of the Book of Beyoncé with an Adidas collaboration. The 21-year-old actress's emerald green and mustard yellow heavy line just released a second drop that's flying off shelves, but her athleisure venture is more than just another drop. The mixed starlet found ways to intricately weave her Black and Iranian roots into the very heart of the collection.
"My first instinct was how do we honor the past in a way that also pays homage to the future," Shahidi told BAZAAR.
"The one thing that I wanted people to take away was even though a lot of these details are specific to my own growing up and the things that impacted me, the entire campaign is about how we re-create our heritage. I'm constantly figuring out what it means to me to be Black and Iranian—it's ever-changing."
She did this with bold detailing such as embroidered Farsi script on varsity jackets, global colorways, and 1960s-inspired silhouettes. And when it came time to the overall aesthetic of the collection, Yara created dozens of mood boards featuring earthy yellows—a color that she found integral in both her cultures and the cultures of so many. "I'm a big mood boarder," she explains. "During that process, I really identified what were the colors that kind of were resonant—there was something about that particular mustard that felt globally resonant. And I found it in almost every one of my images that I pulled."
Think: Jumpsuits and track pants with matching track jackets that feature Adidas' signature three-stripes but with an old-school feel and hint of culture. She's not the only one shaking things up at Adidas either. In fact, her friend Beyoncé, who has dropped previous collections of her Ivy Park line in conjunction with the sportswear giant is releasing a swimwear collection under the umbrella brand. An eye-catching hue also takes center place here in the form of neon-orange.
"Flex Park" is the follow-up to Bey's successful Icy Park campaign in February. This time the superstar is asking fans, "How do you flex?" for summer. "FLEX, by definition: A boastful statement or display," reads the Flex Park press release. A sneak peek at some campaign images doesn't disappoint either with the models ranging in size, skin tones, and genders.
Entrepreneur and fashionista Kristen Noel Crawley, actor and creative Quincy Brown, and body-positive influencer Tabria Majors all posed for the campaign that exudes confidence.
You can look forward to statement-making separates to mix and match poolside that are made for a variety of bodies (available in sizes XS-4X). When it drops, you can also shop poolside accessories like slides, beach cover-ups, tees, a bucket hat, a tote bag, a towel, and a water bottle.
Yara Shahidi's Adidas collab is available now at Adidas.com and in select retailers. Beyoncé's Flex Park drop launches on July 22 online and in select stores globally on July 23.
Featured image via Gif

Keep reading...
Show less
Yara Shahidi is one of the most mutli-faceted, brilliant, and stunning young women that this generation has the opportunity to experience. From top to bottom, Black-ish to Grown-ish, acting to Harvard, Shahidi has remained who she is to the core, exuding the values that her parents instilled in her from birth. She doesn't sway from who she is, she's not into the chaos of Hollywood. And she stands firm to her goals, making her one of this generation's leading vocal ambassadors.
Vogue, who Shahidi has been featured in numerous times, took a trip to her house to learn more about her, via their popular series 73 Questions With... , which has also spotlighted some of our faves like Lizzo, Zendaya, and Michael B. Jordan.
They quizzed her on some of the most pressing questions, such as:

First person you spoke to [today]?
Are you more into lyrics or music?
You've been an actress since 6 weeks old?
Do you believe in 'love at first sight'?
And they even addressed the rumor of whether or not she has a tattoo inspired by Frank Ocean (btw the answer is yes and no, she got some because of him). But what stuck out most, was the question, "How would you define beauty?" She responded with a resounding:
"I try and un-define it, which may sound super broad, but that's the point because everything is to be beautiful."
Which got us to thinking, is she right? I mean, what is beauty really? I couldn't help but to dig in the archives and see how Yara has approached "beauty" with her platform in the past. So here's a list of the ways she has publicly crushed beauty standards throughout her career:
Yara posted a makeup-free selfie where she embraced her blemishes.
Imperfection is beauty and a part of redefining beauty by undefinining it is accepting the skin you're in in all states and all ways. While Yara has been known to stunt on magazine covers and on red carpets with an epic face beat, it doesn't take away from moments where she is makeup-free and experiencing hella blemishes. It might challenge beauty standards, but it's a commitment she is trying to live by.
"I have to actively remind myself to not sweat the details (aka the blemishes) and reframe it as a reminder to make sure I'm taking care of myself."
She made a big 2020 New Year's Resolution.
For the new year, Shahidi posted a picture on her Instagram with the caption:
"We (My hair and I) are taking up more space as we enter 2020."
In the pic, she dons no make up and frizzy hair to match her large golden hoops, making the profound statement that she has arrived as she is, and she's unapologetic AF about it. Siren emojis surrounds her statement, driving the nail in.
Yara partnered with Essie to preach the importance of finding, and being, yourself
In 2018, Shahidi curated a partnership with Essie for National Nail Polish Day. And even then, at a young 18, she used her platform to express the importance of her generation being who they are. She told E! News:
"I've learned to look at beauty as a creative outlet. Use makeup to express yourself rather than to cover yourself. This is why I gravitate towards louder colors — there's that feeling of taking up creative space when you go bold."
Yara removed her mustache on the 'Gram (before the Emmys).
Yara got closer to all of us by uploading a video of her removing her all-too-real lady 'stache for the entire world to see. She hilariously continued to show the actual maintanence it takes to get ready, by following up with a glowing, no-makeup selfie, checking her teeth for food, and rocking braids and a natural look for the virtual show.
Yara posed natural and un-retouched on the cover of 'Harpers Bazaar'.
For the August 2019 cover of Harper's Bazaar, Shahidi opened up about how she's using fashion and beauty to make a difference. She told People:
"True beauty is being unique, experimenting, exploring, sometimes unsettling. True beauty is expansive, is happiness. True beauty is my unibrow! I think we have a tendency to materialize beauty, and connect it with product. You should do whatever makes you feel good, and we're addressing beauty as not something that's even attached to a product, but as something that's attached to this overall feeling of support and confidence which we all get from different things."
Spoken like a true beauty, un-defined.
Are you a member of our insiders squad? Join us in the xoTribe Members Community today!
Featured image by Yara Shahidi/Instagram
Keep reading...
Show less
Black women aren't just securing bags in 2020, we're securing generational wealth and Yara Shahidi's first look real with ABC proves that I'm speaking big facts.
Recently, it was announced that the Grown-ish star and her mother, Keri Shahidi, launched their production company, 7th Sun Productions, a major mommy-daughter mogul move that Keri says the power duo "manifested".

In a previous interview with Glamour, Yara revealed that her mother is her biggest cheerleader and explained that it's because of her mom's relentless guidance that she's able to fly beyond her wildest imagination:

"She constantly says to me, 'You deserve to be in the room.' One thing I'm still trying to figure out is how to advocate for myself as strongly as she advocates for me. It's important that women of color and anyone from marginalized identities understands that they will try to intentionally unsettle you. They'll do this so that you'll spend so much of your time trying to convince people you belong that you don't get to dig in and do the work you were meant to do."
"I've always been curious. My mother always says, 'There's nothing more interesting than an interested human.' And I've just always been interested."
For more of our favorite famous mother/daughter duos who are simultaneously securing bags and leaving a legacy for their children's children at the same damn time, scroll below!
Thandie Newton & Nico Parker
If twinning was a person, it would be Nico Parker because that girl looks just like her mama. Booking the lead role in Dumbo and launching her career on the big screen before the age of 16 only proves that this young starlet is following in her mother's footsteps and will secure many a bags in her future.
Diana & Tracee Ellis Ross 
Diana Ross has been serving us moments for more than five decades and Tracee's recent role in The High Note proves that she's here to pick up the torch. While these two ladies have found success in different lanes of the entertainment industry, Tracee has always been outwardly appreciative for her mom's guidance in helping her build a legacy of her own.
Jada Pinkett & Willow Smith
Although Willow Smith had already broken into the entertainment industry with her 2010 hit "Whip My Hair", viewers got to see a different side of the now 19-year-old starlet when she, her mother, and grandmother launched the Red Table Talk and took the internet by storm.
Zoe Kravitz & Lisa Bonet
Although Zoe Kravitz may be the spitting image of Lisa Bonet, she's creating a lane in the entertainment industry of her own. As the lead on Hulu's High Fidelity and co-starring in HBO's mega hit Big Little Lies, it's clear that the best is yet to come for this lineage of moguls.
Featured image by Ovidiu Hrubaru / Shutterstock.com
Keep reading...
Show less
Reading daily makes you a better person. Just ask science. According to research, picking up a book once a day has a multitude of health benefits and might just be the key to living your best life. Along with alleviating symptoms of depression and helping you sleep better, one study showed that reading can even help you live longer, and we are here for all of that.
If you're ready to level up your literary game and have already burnt through your personal library, Jada Pinkett Smith recently slid through with a few must-read books that you can add to your Amazon wish list ASAP.
In addition to The Mists of Avalon, The Red Tent, and The Color of Water: A Black Man's Tribute to His White Mother, Jada also recommended Wild Seed by black female sci-fi writer Octavia E. Butler, and what she calls her favorite book of all-time, The Coldest Winter Ever.
With Jada inspiring us all to put Sistah Souljah back on our regularly scheduled reading list, we took some time to explore and compile a list of a few other celebrity-recommended books that you didn't know you needed in your life. There's nothing like winding down and rolling up with a good read.
Here's a compilation of titles that will get your spring reading list all the way together. Scroll below for details: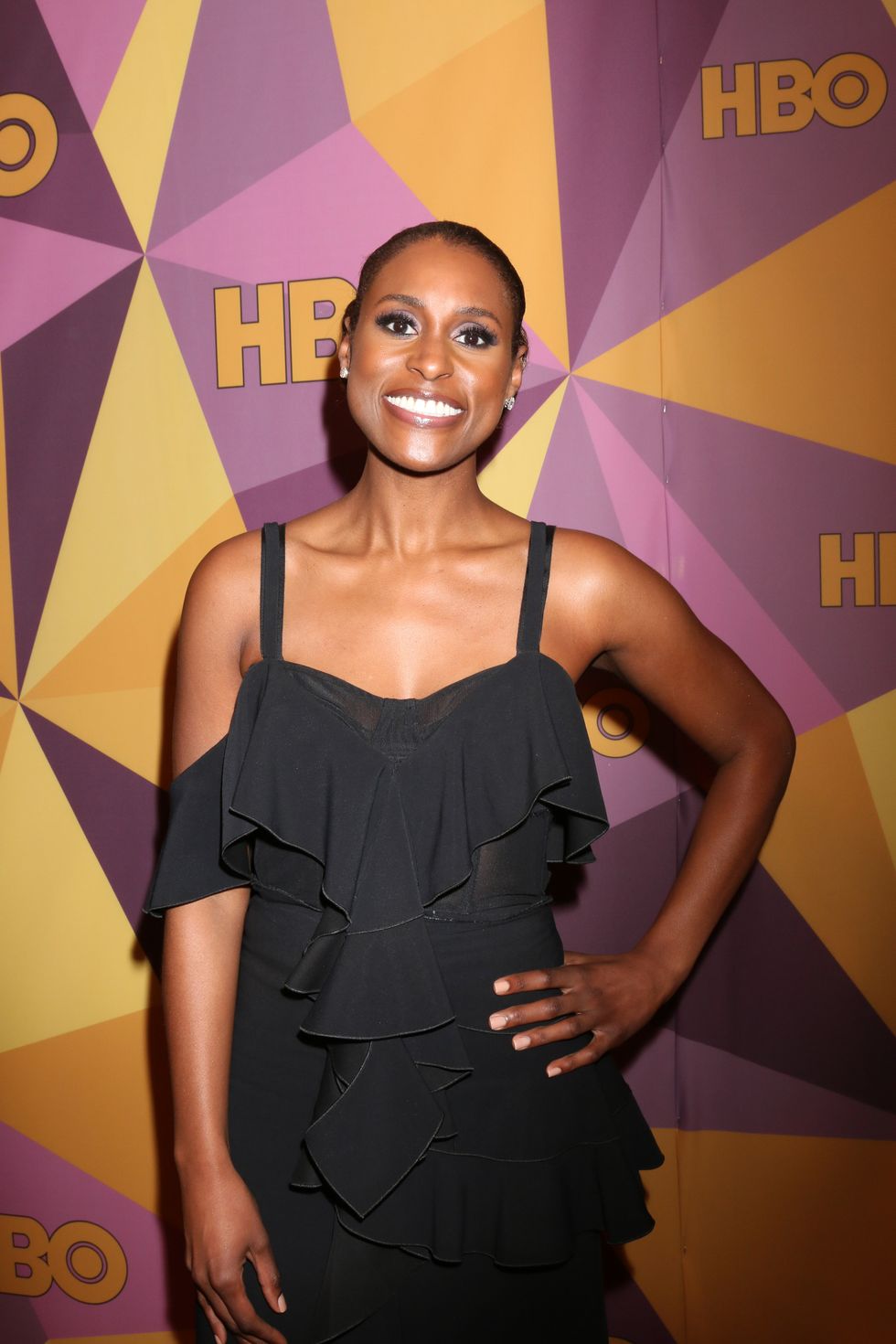 Kathy Hutchins / Shutterstock.com
"I read 'The Alchemist' during a transitional period in my life, and it just made me think differently."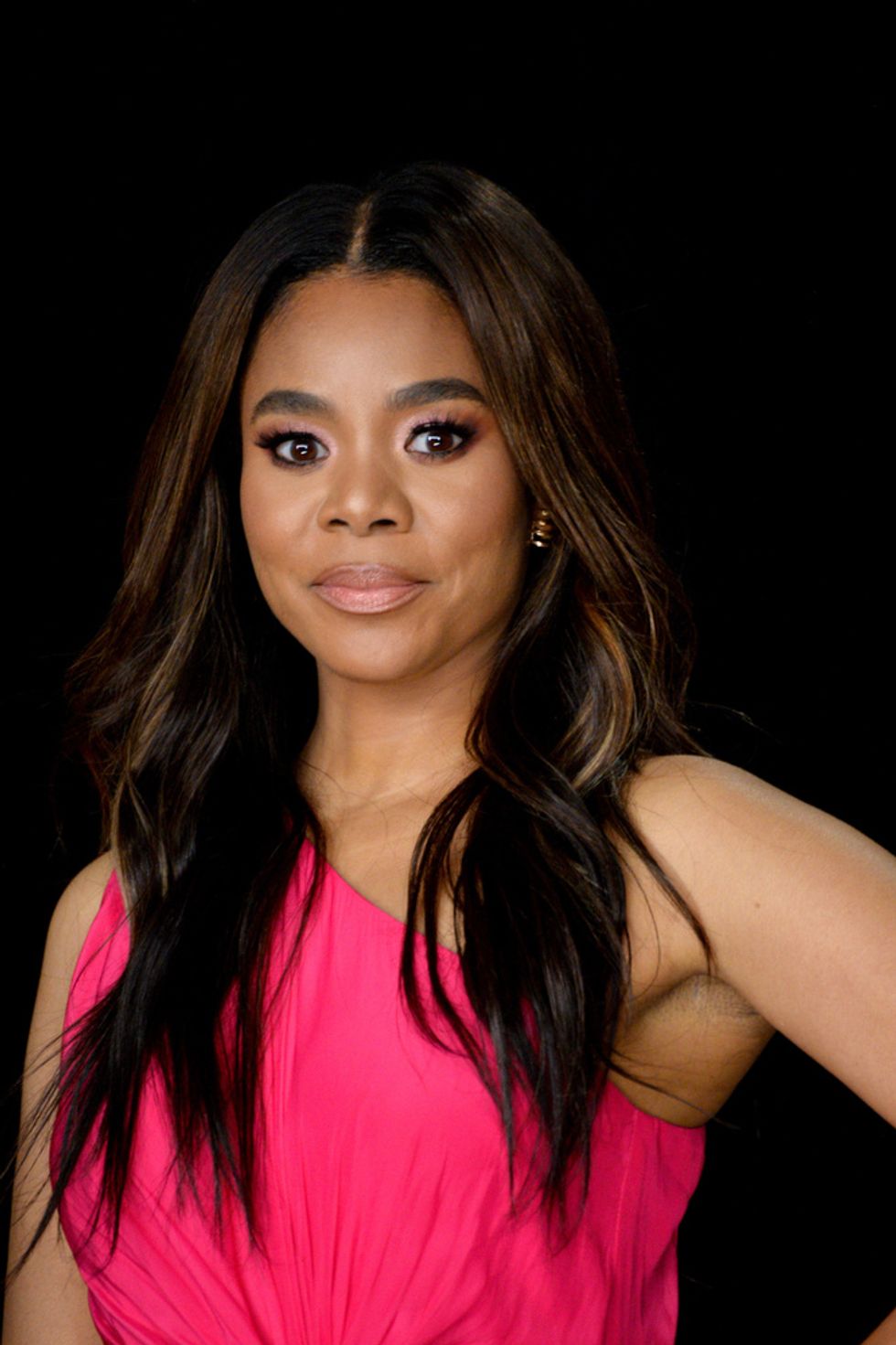 Featureflash Photo Agency / Shutterstock.com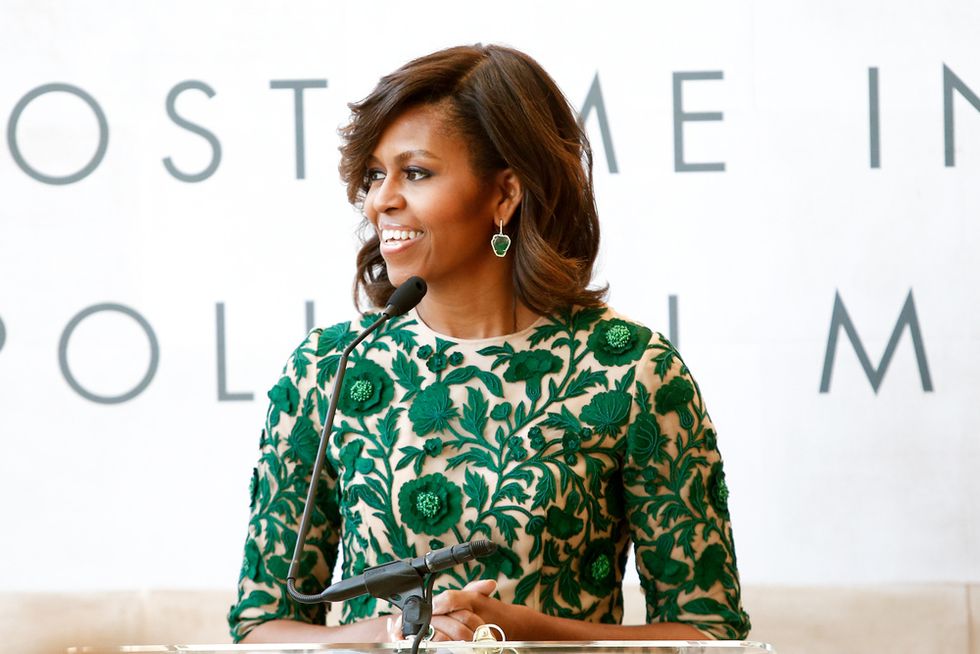 Debby Wong / Shutterstock.com
"One of the books that I loved — one of the first books that I loved and read cover to cover in one day — not because anybody made me read it but because the book was good ... it was a book called 'Song of Solomon' by Toni Morrison. And that book helped me love reading, because before then reading was kind of like something you did when you had to do it. But that book, it like grabbed me and pulled me, and I just kept reading and kept reading."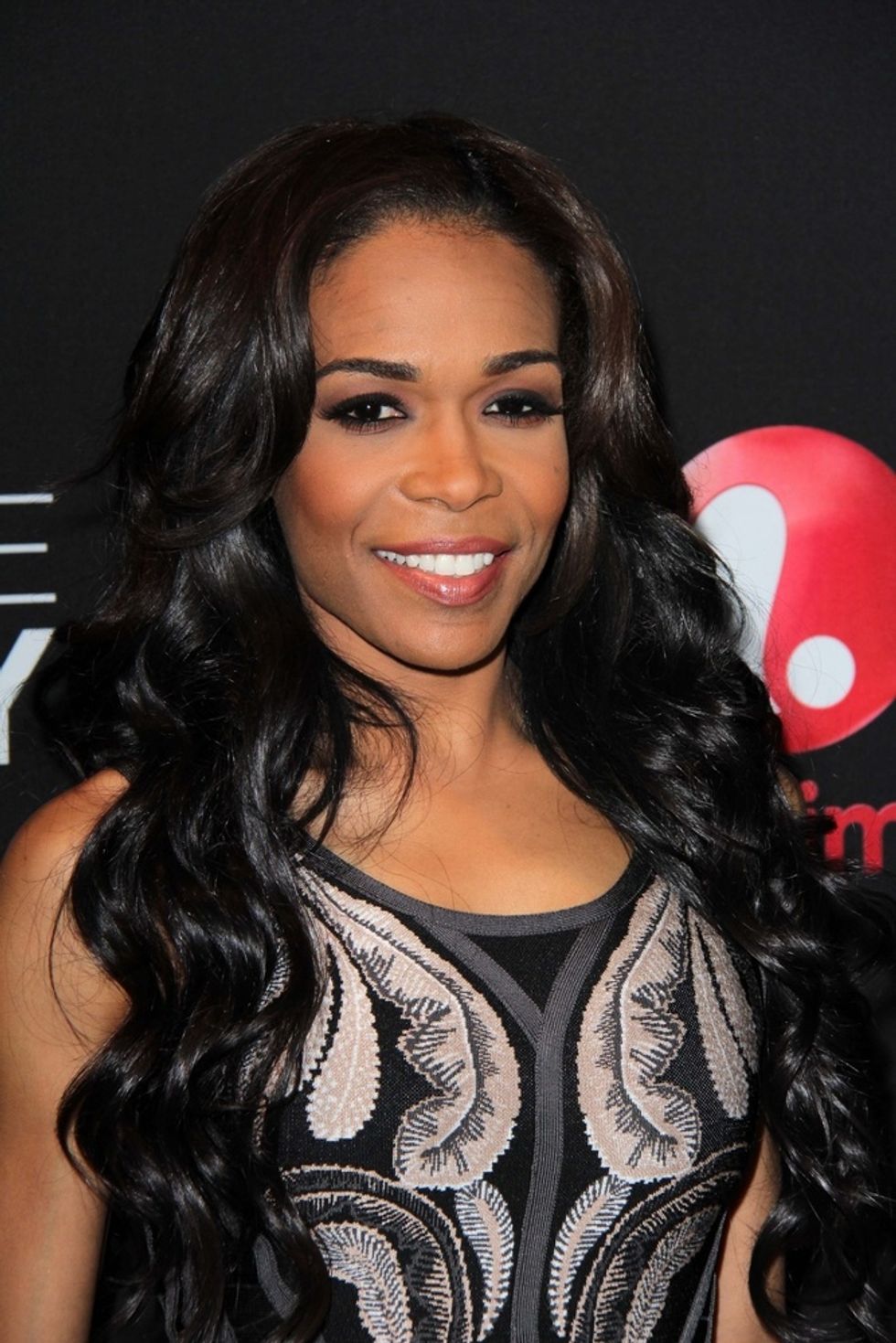 s_bukley / Shutterstock.com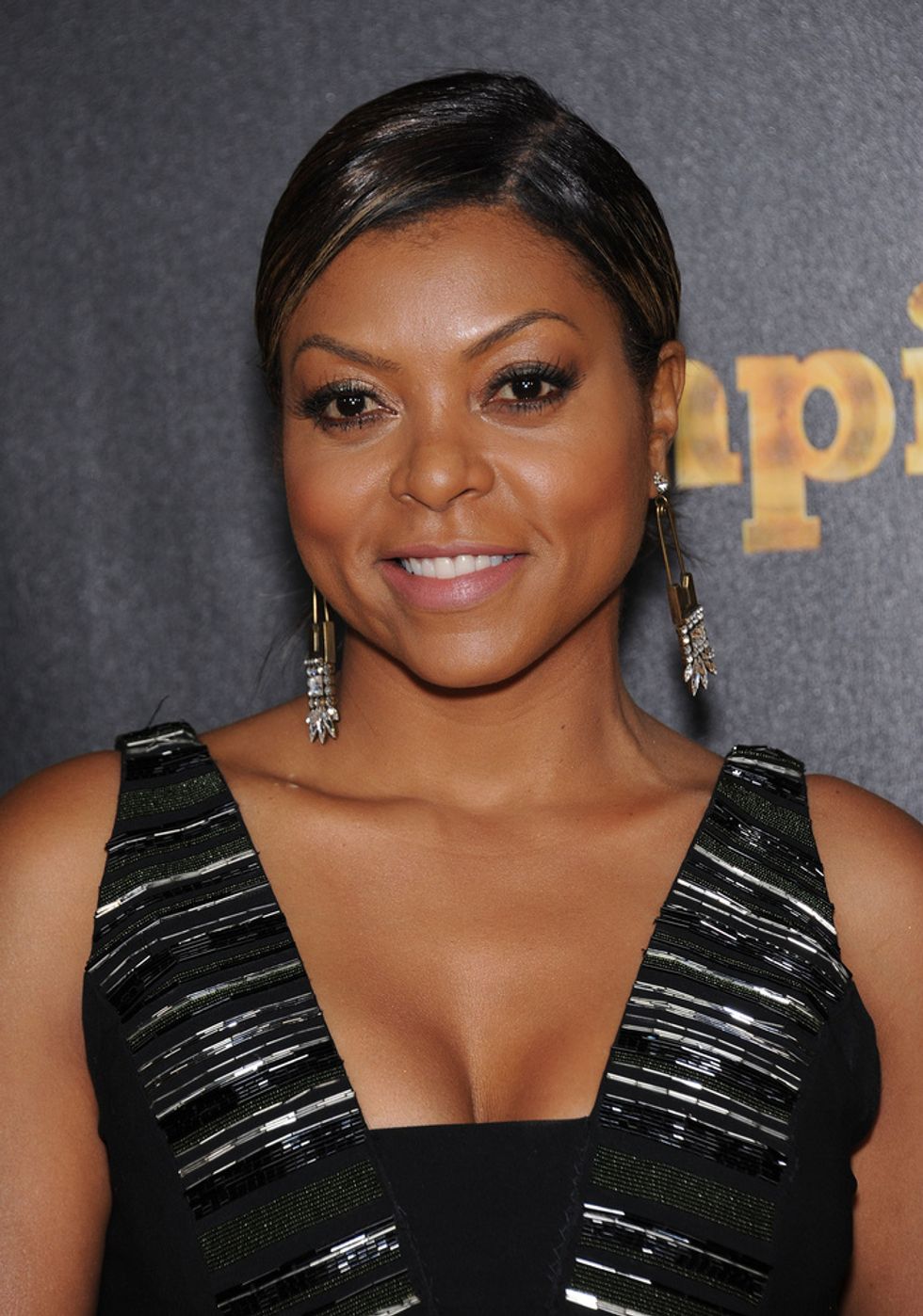 DFree / Shutterstock.com
"I'd been single for so long and the book opened my eyes on what it would be like to commit to someone forever."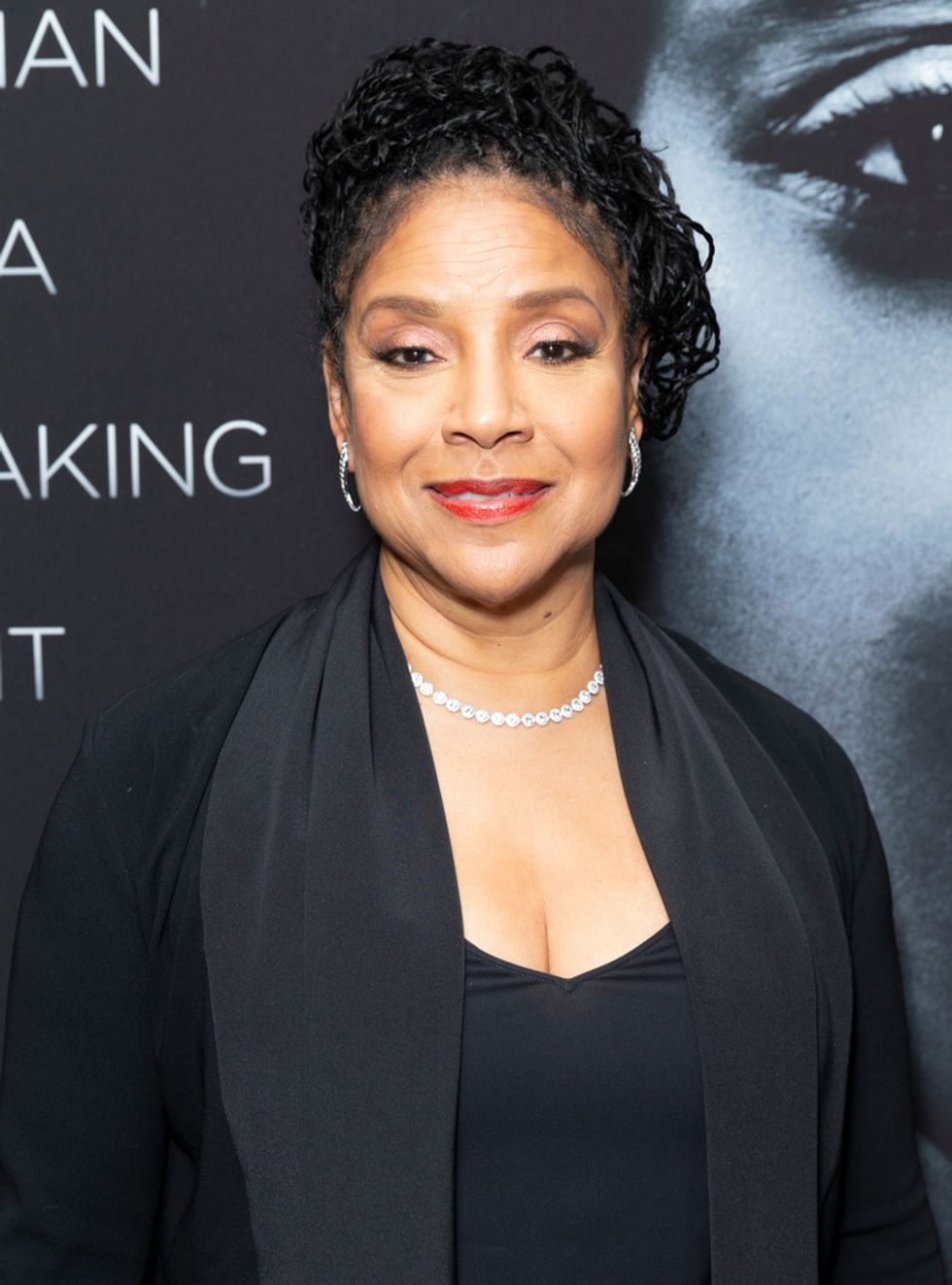 lev radin / Shutterstock.com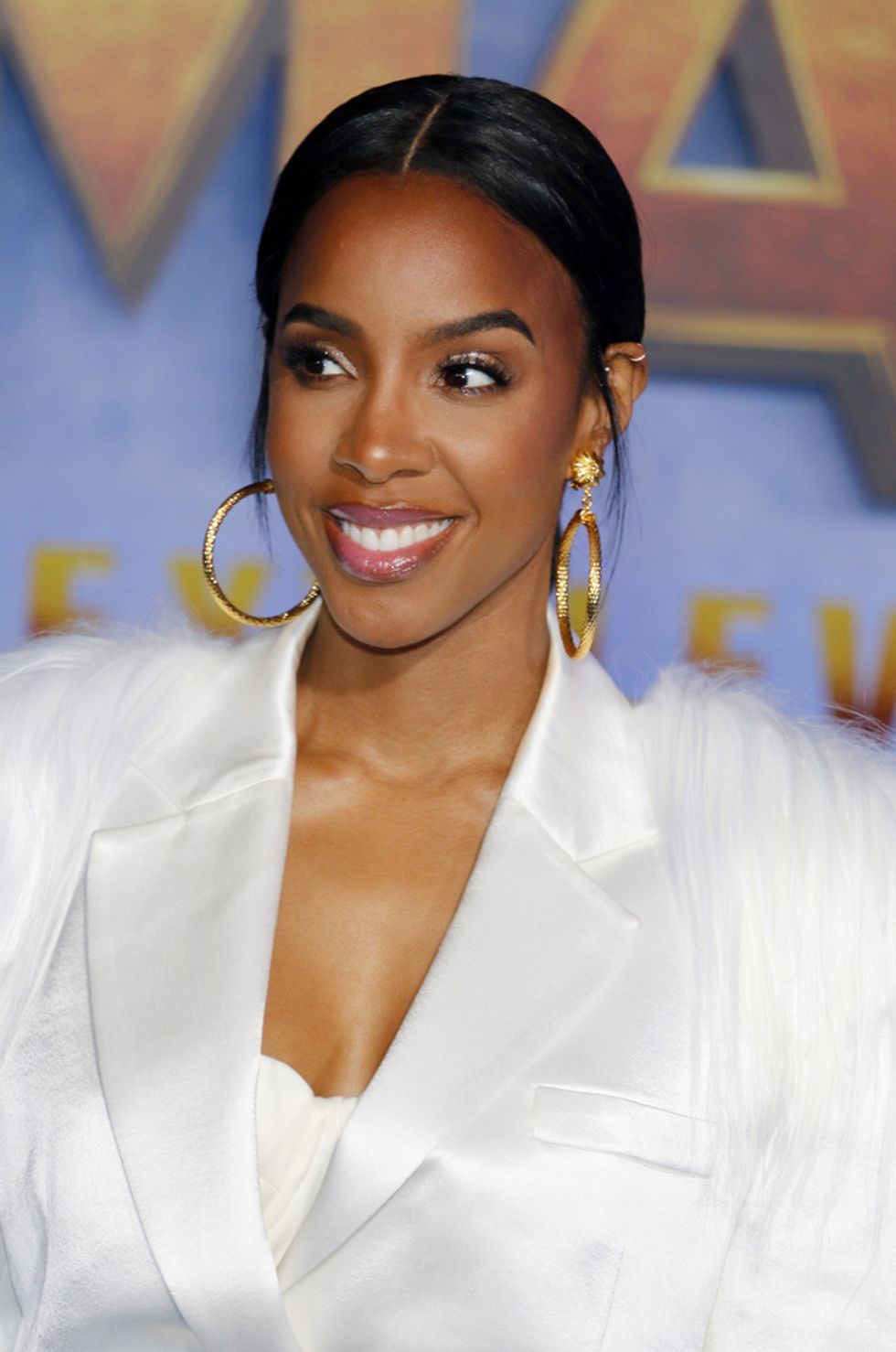 Tinseltown / Shutterstock.com
"I learned about friendship through this book. Some stuff I didn't quite understand because it was talking about marriage and I read it in my teens, but it taught me how important my friends are."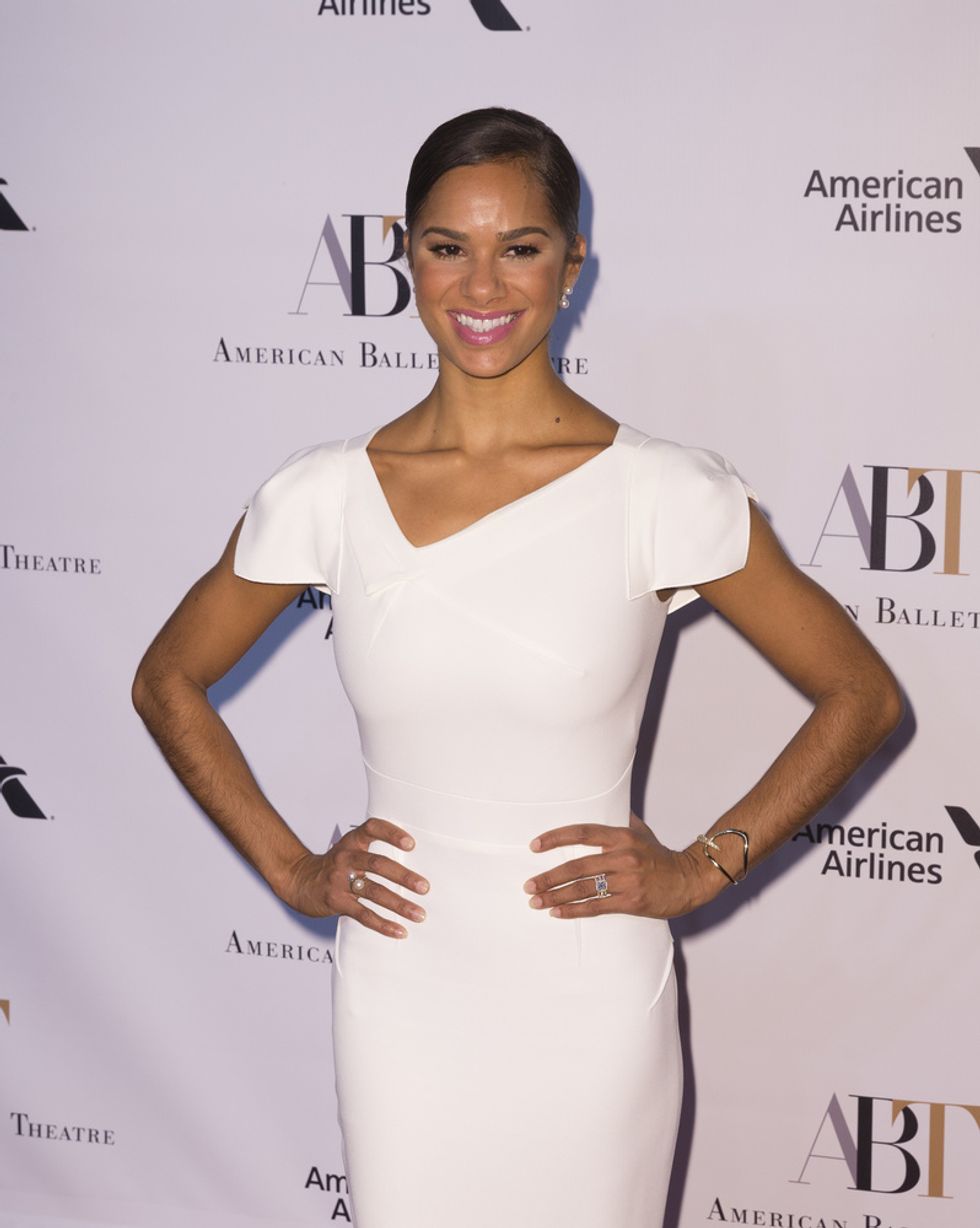 lev radin / Shutterstock.com
Featured Image via Instagram/@JadaPinkettSmith.
Keep reading...
Show less
Many talk about living their dreams, but what happens when you finally say no to fear and yes to your true calling? You get to live a life of purpose and fulfillment.
xoNecole's Living My Dream series takes you behind the scenes of the movers, shakers and risk takers who decided that good wasn't good enough and chose to bet on themselves, both in life and in their careers. The stories of the fearless women featured in this series will both inspire and empower those who are striving to live their best lives, and give the encouragement that they need to create their own destiny.
Ade Samuel Is Living Her Dream As A Celebrity Stylist
In Episode 1, we are introduced to stylist Ade Samuel as she slays behind the scenes to bring the biggest star's style identities to life. After starting out as an intern at Teen Vogue, Ade eventually made the big leap to L.A., where she worked on Rihanna's Styled To Rock, Essence's "Black Girl Magic" cover shoot and Beyonce's infamous "Formation" video. Samuel now has her own shoe line and spends her days putting the finishing touches on everyone from Yara Shahidi to Kelly Rowland, Big Sean and Jhene Aiko!
Keep reading...
Show less
Your edges are a national treasure that should be protected (and slayed) at all costs. A trend that transcends far beyond the 99s and 2000s, stars like Chilli, LaToya Jackson, and Sylvia Robison have all shown us how laying your baby hairs can take a look from simple to sultry with nothing more than a toothbrush and your favorite edge control and Alicia Keys and her stylist brought all of that energy to Grammys red carpet.
In a recent interview with Vogue, Alicia's stylist, Nai'vasha broke down how she and Alicia came up with the award show host's hairstyles for the evening, and according to her, baby hair was non-negotiable. She explained:
"I wanted to celebrate authentic 'Alicia'. She's iconic for braids. However, I wanted to create a fresh approach and modern twist to her custom '90s-inspired Versace wardrobe. We wanted the crystals to look as if they were floating in the hair. Alicia and I are obsessed with glorious baby hairs. Our vision was to have the hair dazzle with the lights, camera, and action of the night."
Alicia and her stylist aren't the only ones on the baby hair bandwagon. Celebrities like FKA Twigs, Saweetie, and Yara Shahidi have all taken an old school trend and made it their own and we have all the inspiration you need to get your edges all the way together for the weekend. Scroll below for celebrity-inspired ways to lay TF out of your baby hairs:
1

.

Ciara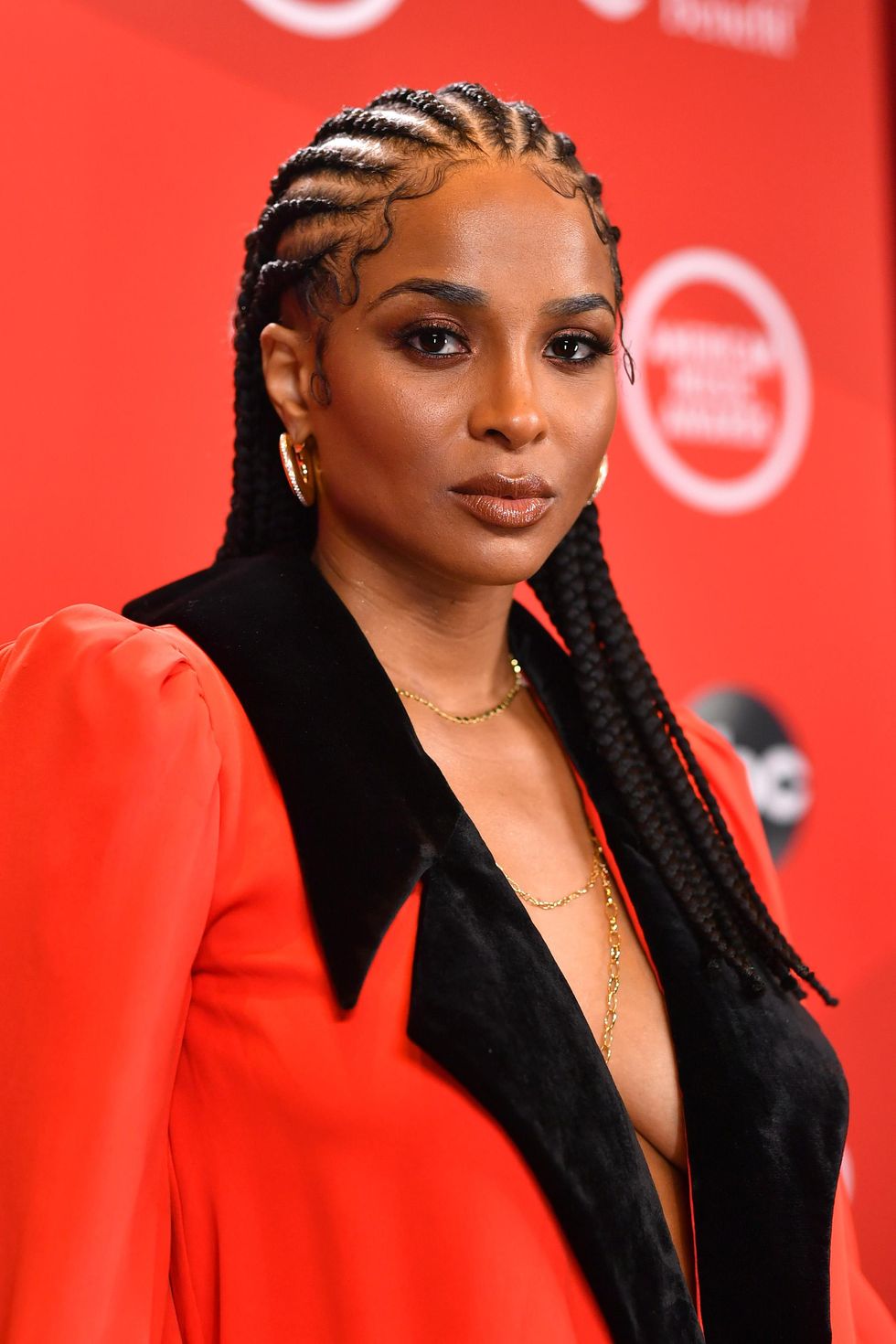 Emma McIntyre /AMA2020/Getty Images for dcp
4

.

Ella Mai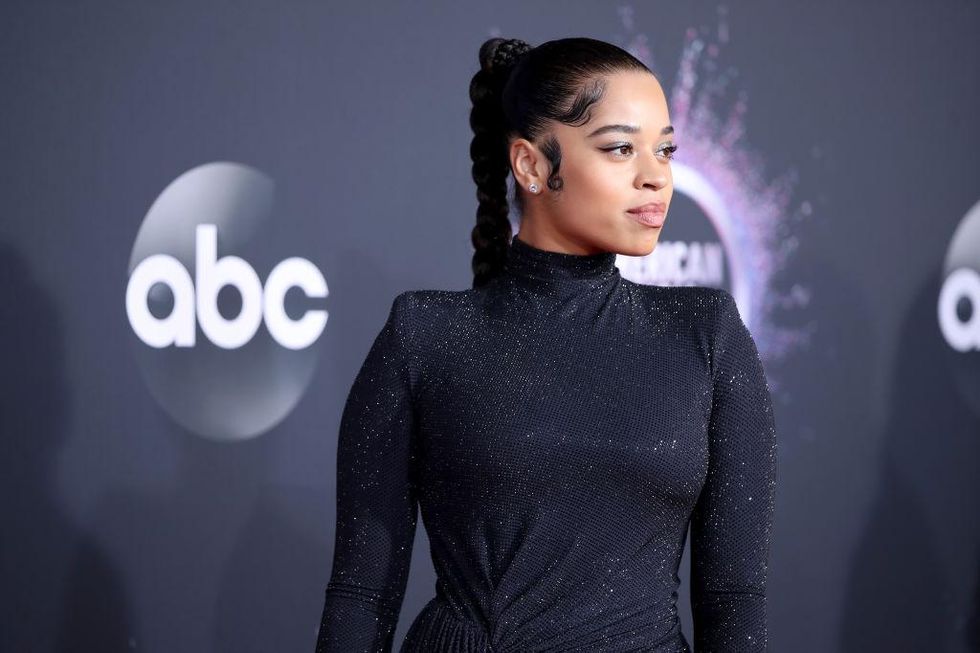 Rich Fury/Getty Images
5

.

Rihanna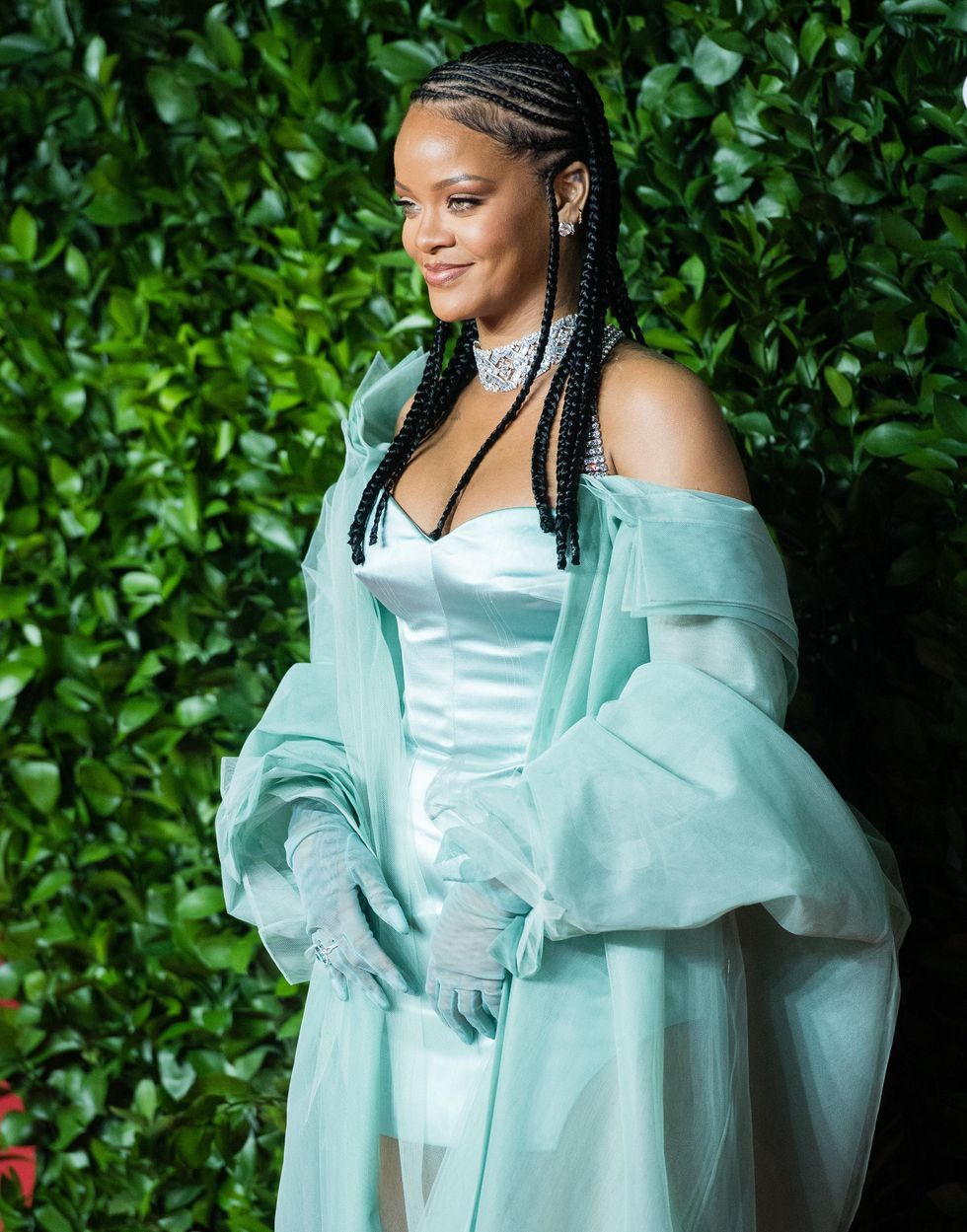 Samir Hussein/WireImage
6

.

Saweetie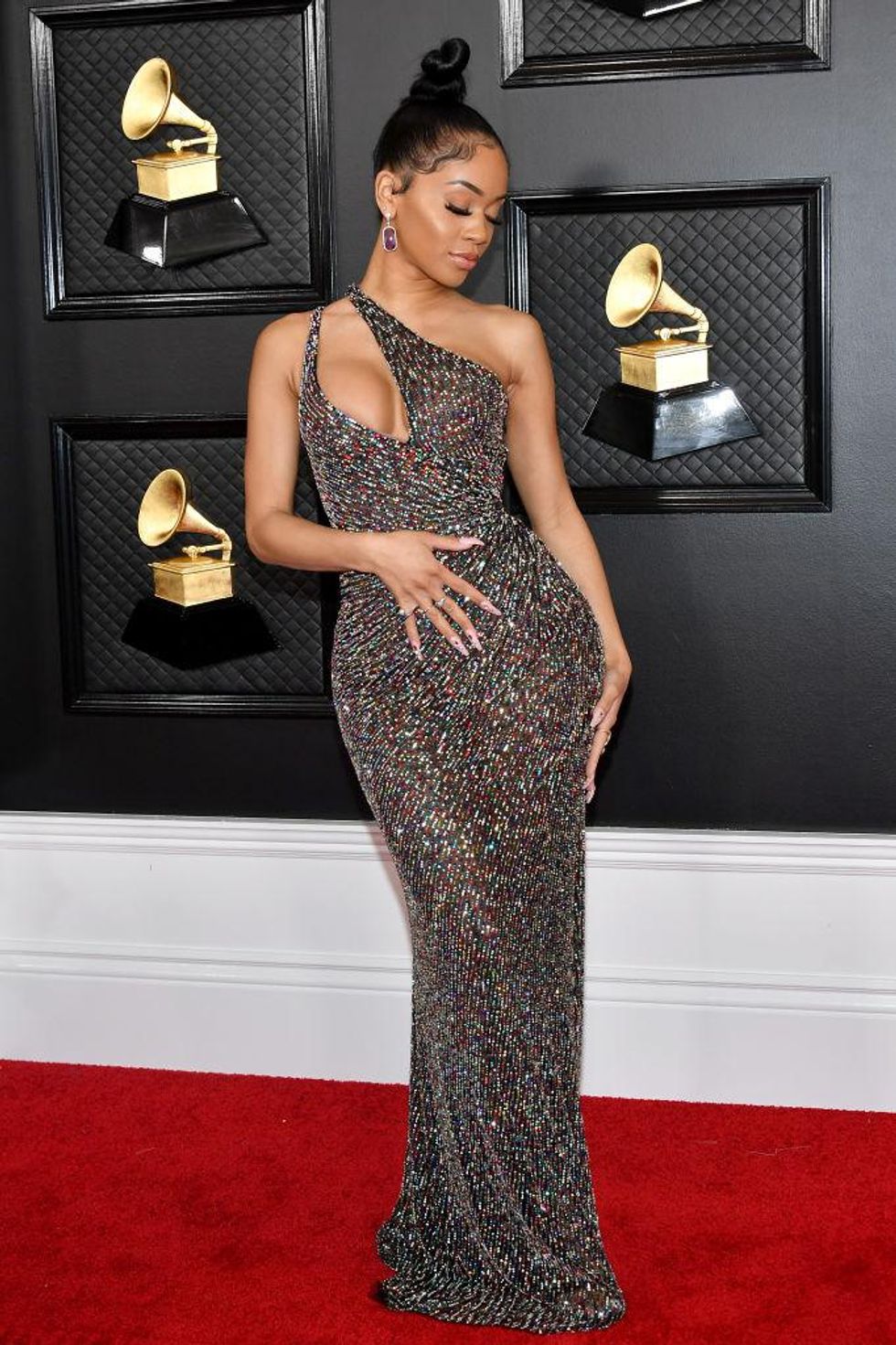 Amy Sussman/Getty Images
Featured image by Emma McIntyre /AMA2020/Getty Images for dcp
Keep reading...
Show less