From her global activism to her awe-inspiring fashion to her game-changing roles, Yara Shahidi has already left an innovative mark on the world. Growing up in a multicultural home taught her eons about showing up and embracing self-confidence. Yara had to be reminded of that confidence while growing up. In an interview with Harper's Bazaar Arabia, she shared, "I think this is a universal experience for many people, regardless of your intersection of identity. Oftentimes you're not in the majority and therefore it feels like, are you really supposed to be here? It doesn't matter how qualified you are, or how many things you've done to get there. It's something that I need to be reminded of daily!"
---
Since her Hollywood debut, she has not let up, especially in the style department. If "can do no wrong on the red carpet" was a person, it would be Yara Sayeh Shahidi.
"Fashion is one of those places in which, when you're wearing something that feels like a representation of you, it does create, in a matter of speaking, a space for you to exist," the Minneapolis native once told Harper's Bazaar. "Even if it's just in a two-inch radius of where you are. It's a walking, personalized area in which you can live."
Let's run up some of our favorite looks featuring this powerhouse. Like wine, she is only getting better with time.
2009 Nickelodeon Kids' Choice Awards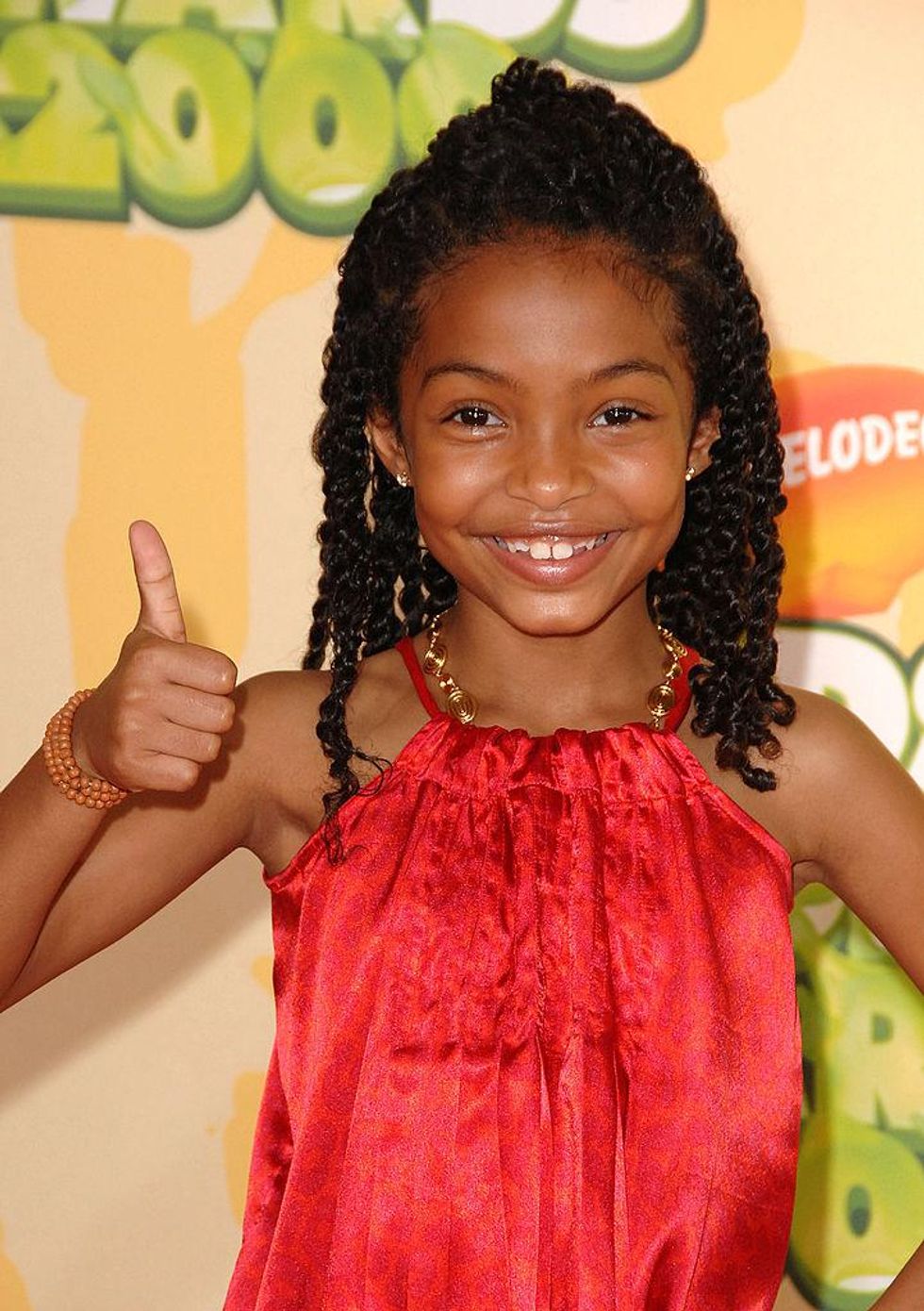 Steve Granitz/WireImage via Getty Images
Over a decade ago, the young star lit up the red carpet just before her breakout film, Imagine That, with Eddie Murphy. Name a cuter actress wearing silk at such a tender age!
2011 AFI Fest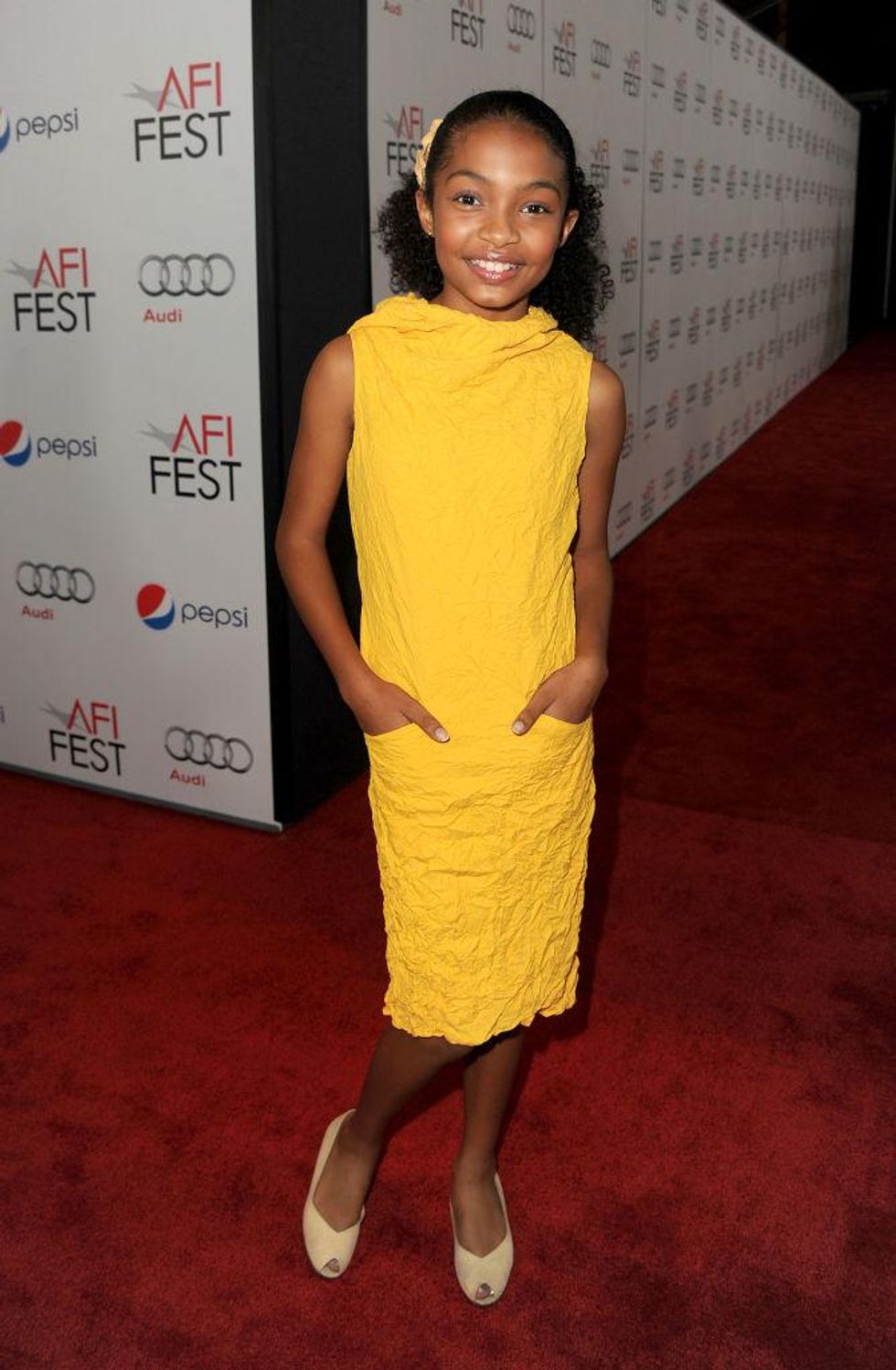 Kevin Winter/Getty Images for AFI
Even young Yara was one to watch. During the special screening of Butter at AFI Fest, she wore a bright yellow dress with an adorable hair accessory and wedge heels.
2015 BET Awards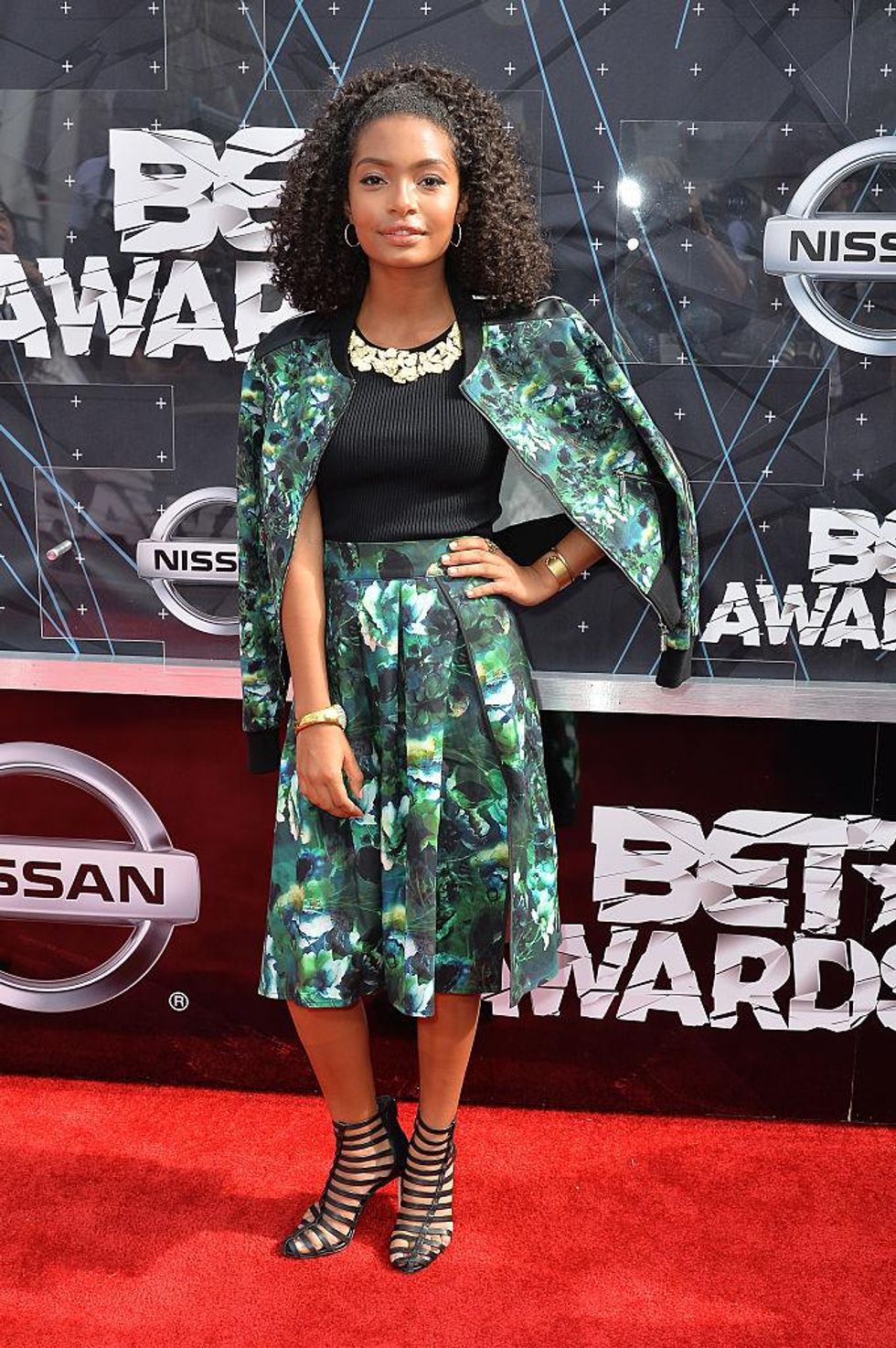 Earl Gibson/BET/Getty Images for BET
Watching Yara grow up right before our eyes has been such a joy. Take this red carpet look from the BET Awards. You see her starting to find her personal style in this preppy two-piece number.
2017 MTV Video Music Awards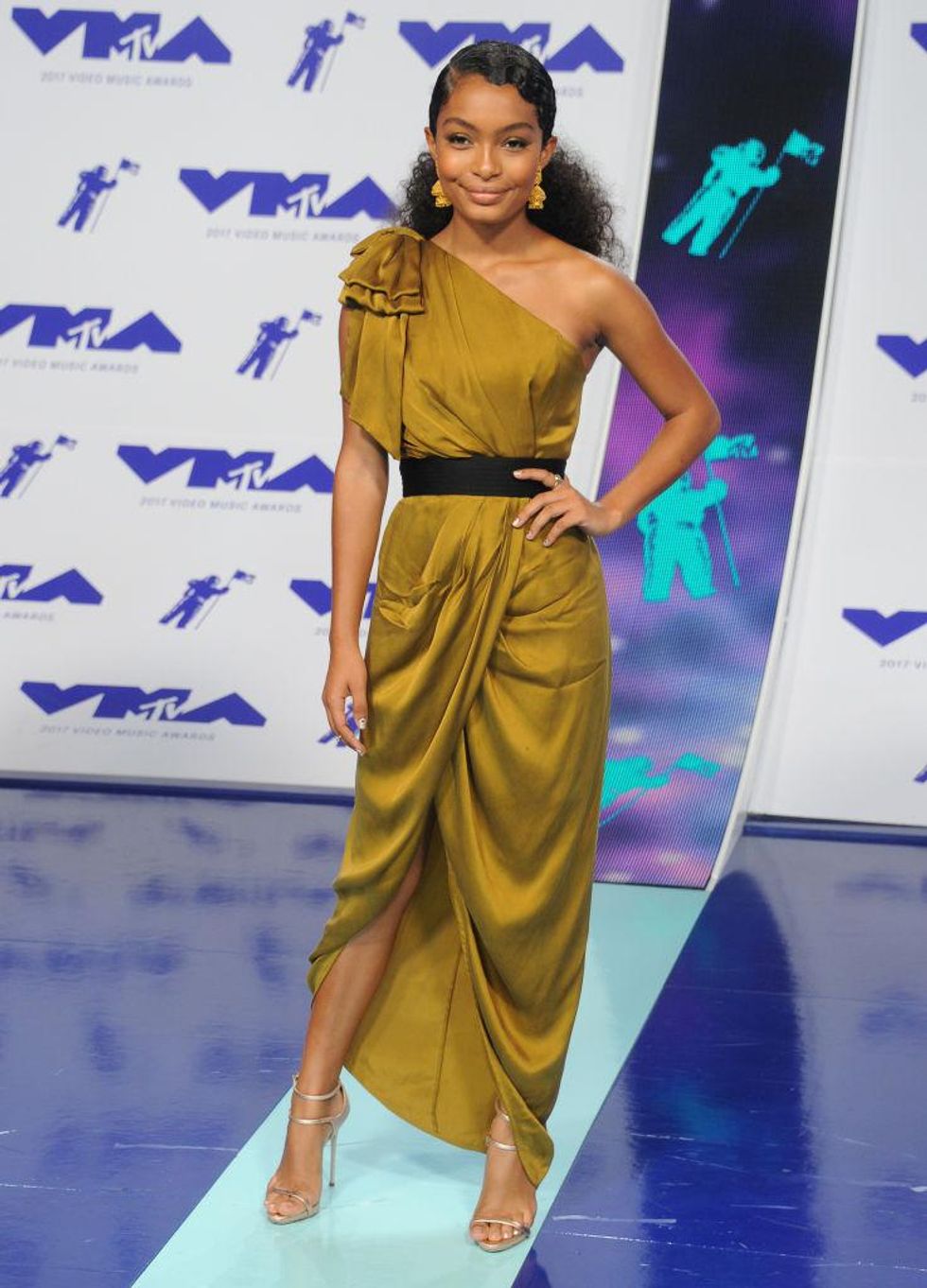 Gregg DeGuire/Getty Images
Another memorable red carpet moment was when the Grown-ish star served up a sophisticated and sexy look at the MTV VMAs. Wearing a gold Zimmerman dress, Yara shifts her style journey by exploring more risky pieces.
2018 Screen Actors Guild Awards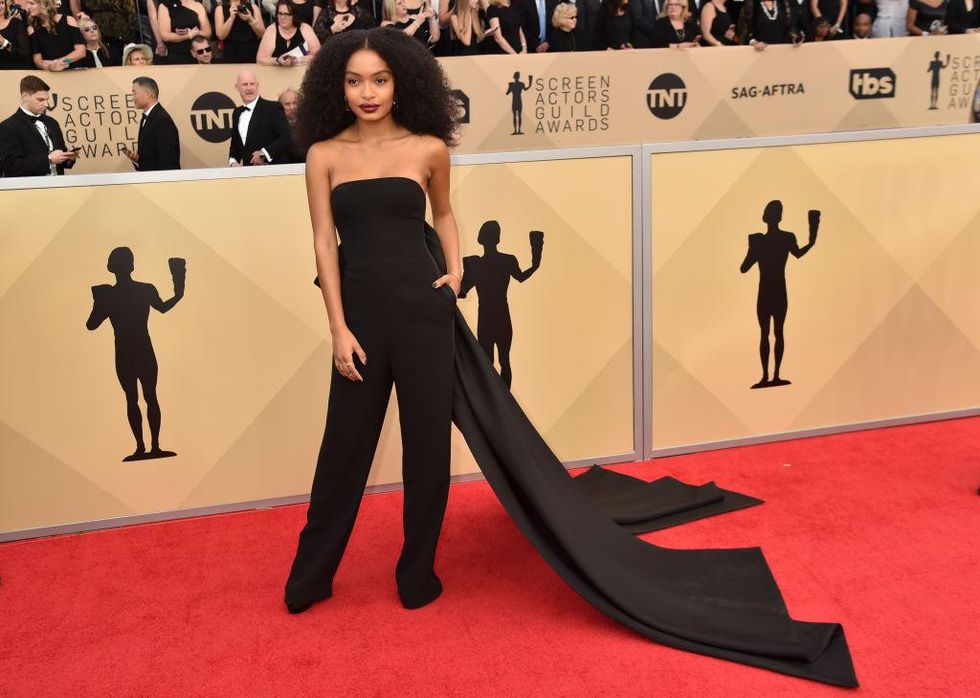 Jeff Kravitz/FilmMagic via Getty Images
This all-black getup was on the top of every best-dressed list back in 2018. I mean, look at the material. The classic yet bold jumpsuit designed by Ralph Lauren featured a larger-than-life bow and dramatic train. Now that's how you slay a carpet.
2019 LACMA Art + Film Gala Presented By Gucci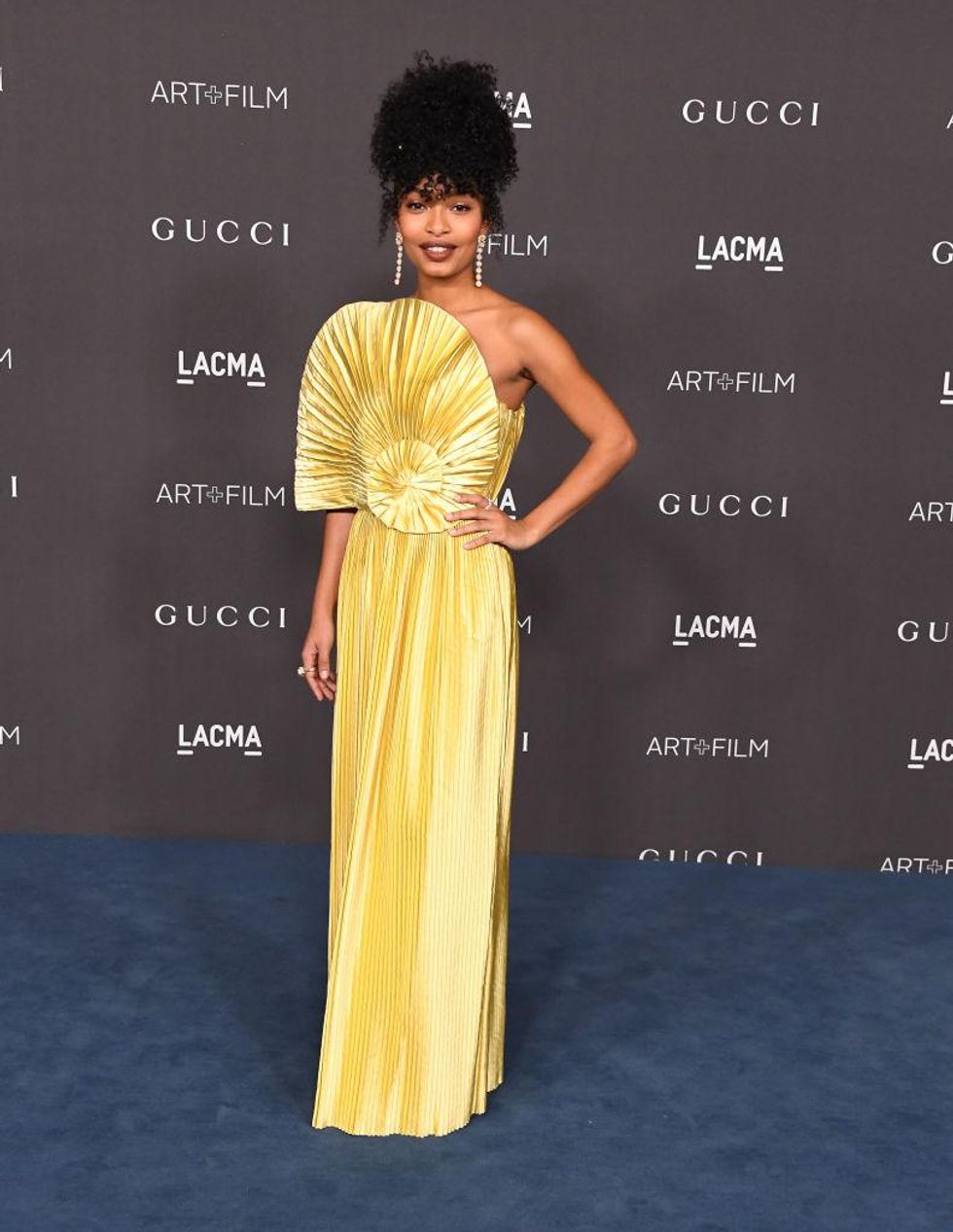 Steve Granitz/WireImage via Getty Images
How dare Yara show up to one of the biggest fashion events in Los Angeles looking like a goddess? It was only right that she rocked Gucci from head to toe, so she did just that. From the Gucci Cruise 2020 dress to the Gucci sandals to the Gucci clutch bag, earrings, and ring, the style icon solidified her title as a red carpet killer.
2020 Trumpet Awards
Leon Bennett/Getty Images
Yara received the Trailblazer Award at Bounce's Trumpet Awards in 2020, and it's clear to see that she is more than deserving. Just like this queen deserves to be celebrated, this brilliantly structured J.W. Anderson suit from the Spring 2021 runways deserves just as much love. The volume and design of it all speak to her style evolution. At this point in the game, she is owning her divine femininity and uses her wardrobe to make a statement.
2021 Met Gala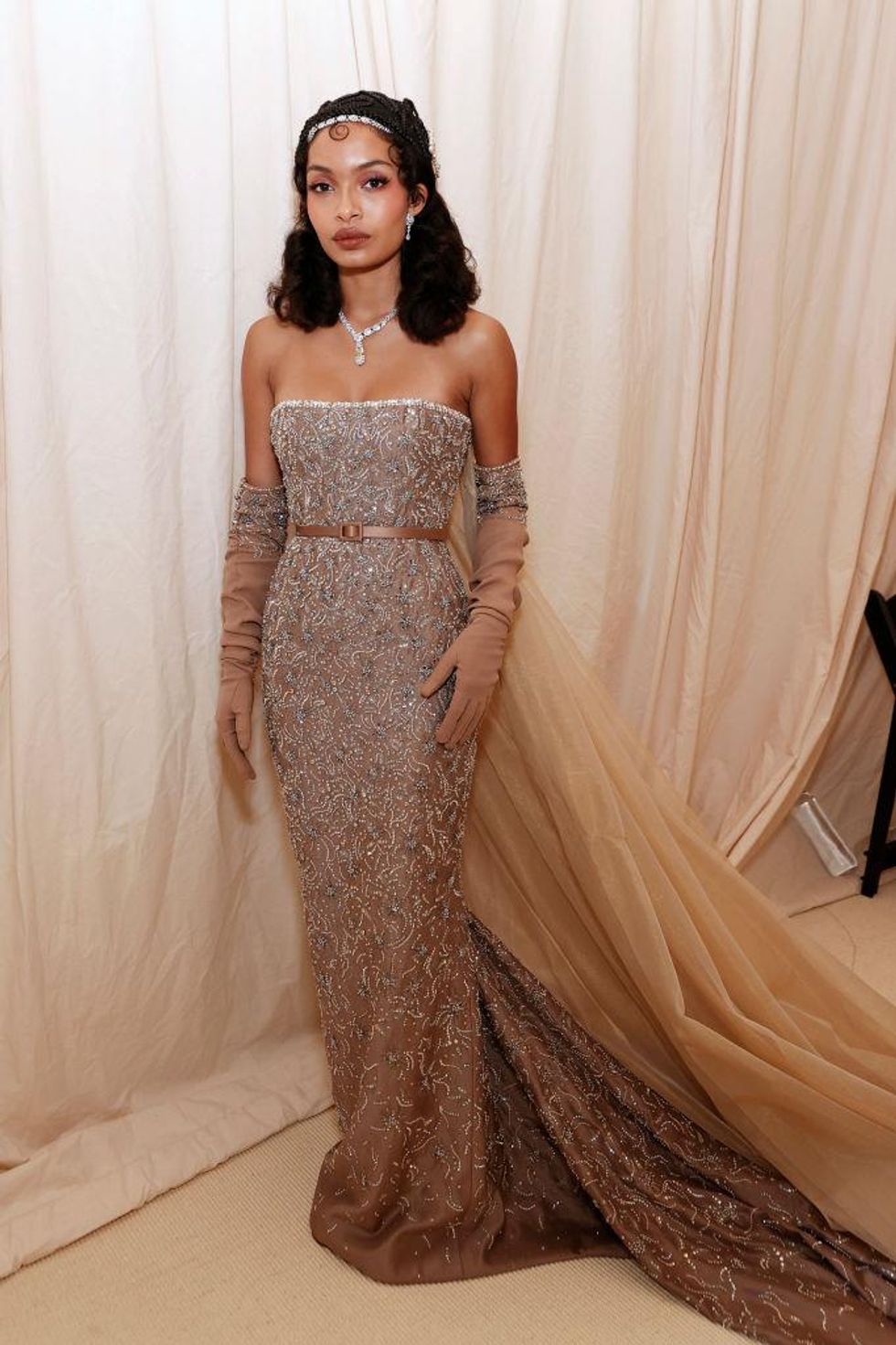 Arturo Holmes/MG21/Getty Images
Who better to execute a Josephine Baker tribute than this womanist? During this year's Met Gala, Yara wore a custom strapless Christian Dior gown for the "In America: A Lexicon of Fashion" theme. The elbow-length gloves, diamond necklace, and headpiece perfectly paired with the gown dedicated to fashion and activism, Yara's two favorite things.
To get your fashion fix and to stay up to date with the latest trends, check out the xoNecole Style section here.
Featured image by Arturo Holmes/MG21/Getty Images