Class is back in session for the grown-ish cast as the series makes its return for the second half of its senior-year saga. Freeform's hit show premieres Thursday, Jan. 27 picking things up where they left off, amid a heated quarrel between the two ends of a love triangle with Aaron (Trevor Jackson), Luca (Luka Sabbat), — and Zoey, Yara Shahidi's character, at the center of the beef. And whether you're right at the peak of your college experience, or a few years removed, complicated dating entanglements, break-ups, and make-ups are realities we can all identify with.
---
Although it's never fun to live out the growing pains of one's youthful evolution, in its four seasons, grown-ishhas served as a vehicle to navigate the rough water of young adulthood through its character's journey to self-discovery — from losing your virginity, friendship breakups, to dropping out — with all eyes pointing back to Zoey Johnson.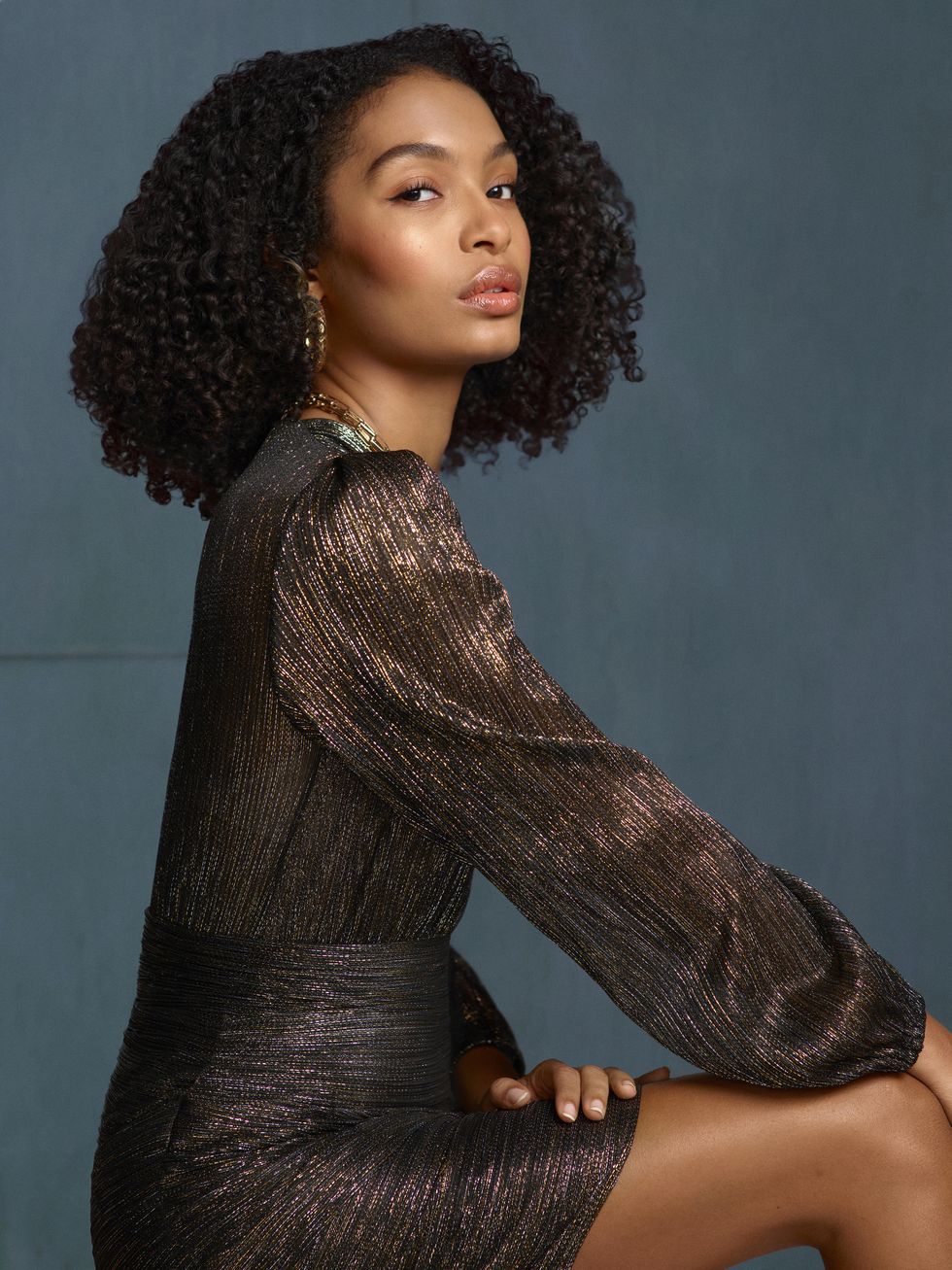 ABC/Kwaku Alston
Over the years, we've watched Zoey evolve from the always-stylish and sometimes-selfish eldest daughter of the Johnson family in Kenya Barris' ABC series black-ish, into a young woman split between her family's expectations and the needs of her friends and lovers. She has done this all while attempting to not lose sight of her own needs and vision for her life in her spin-off, grown-ish.
It's a delicate balance that young Black women often experience IRL, but are rarely given the space to explore on-screen in coming-of-age stories.
That's why, for Yara Shahidi, the 21-year-old producer, and Harvard student, it's important to not just have representation but to also have good representation that showcases women of color from an authentic and sometimes imperfect lens. "When we talk about good representation, I think the conversation has evolved so much even in the last [couple of] years. I think at first, it used to be this very static idea, of being 'the good guy' versus what's shifted now, being allowed to be fully human," Shahidi tells xoNecole.
In the second half of the fourth season premiering this week, fans will be able to explore Zoey's story from a place that leans into her own self-choosing. And although she might now always get things right the first time, there's always be a beautiful lesson that can come from a messy situation. Shahidi shares, "You can agree or disagree with her decisions, but the idea that she has the privilege of being a full brown and Black woman on screen is really what the beauty of her character is."
"You can agree or disagree with her decisions, but the idea that she has the privilege of being a full brown and Black woman on screen is really what the beauty of her character is."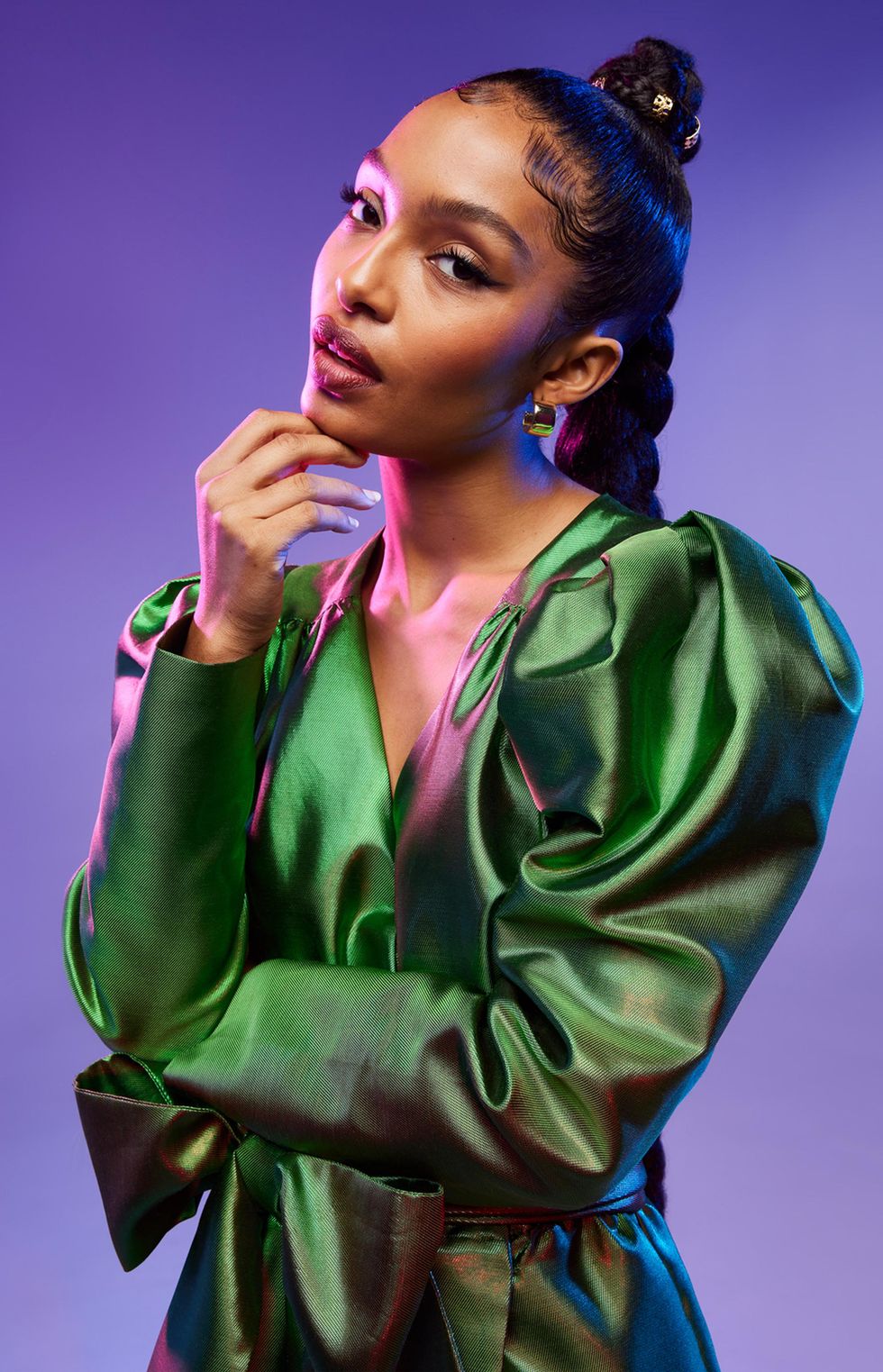 Freeform/Jabari Jacobs
Self-choosing, no matter what age or stage of life you find yourself in, can be uncomfortable and even disorienting, especially when your love life, friendships, and career are all tangled in a web that hangs on your every decision. As Yara reflects on her character's growth over the seasons, she illuminates Zoey's progress into self-awareness by putting herself first while expanding her outlook to see how her decisions can impact the people she cares about the most.
"For a second, she really did struggle with being selfish, and we see that in the pilot episode [of the show], she leaves Ana in the pool at a party. So, there's a full-circle moment that after having gone through the full exercise, this is what it means to care deeply about people and put them first. She's now returning to herself." She continues, "How can [Zoey] still put herself first, not as an act of selfishness, but as an act of self-care."
Zoey's character this season shows the full scope of what it means to come of age on screen, with all the missteps, toxic unlearning, and moments of clarity that can only come from a hiccup or two. It's to show that young Black women don't always have to be in a role that saves others nor do they always need saving. But we can challenge the norms and have the space to live out decisions and grow from into the women we choose to be.
Shahidi adds, "It's especially important that we see some of the dilemmas that are really unique to being a woman, and really unique to being a brown woman, in terms of feeling like, in order to pursue what you want, there will be sacrifice."
Watch new episodes of grown-ish on Thursdays at 10 p.m. ET on Freeform and the next day on Hulu.
Featured image by Leon Bennett/Getty Images