Issa Rae might be revving up for the much-anticipated return of her hit HBO series, Insecure, in the coming weeks. But sis isn't letting work stop her from slaying covers left and right this year. Her latest one? The cover story for SELF. In it, the star talks about current and future projects, being a workaholic, self-care, and enjoying newlywed life.
Issa's work life is absolutely insane. The 36-year-old entertainer has inked an exclusive five-year deal with HBO and WarnerMedia. So while we're in the mist of saying farewell to Insecure, sis has been booked and busy with the release of television projects like the unscripted show, Sweet Life: Los Angeles and the forthcoming Rap Sh*t for HBO Max. And that doesn't even touch the surface of her money moves with her record label, as a part-owner of a coffee shop and natural hair company, or her work with her own production company.
In addition to her professional wins, over the years, it has become increasingly important to Issa to make room in her life for the personal as well.
Earlier this summer, she took a pause from her hectic work schedule to make time to get married. Issa nearly broke the internet with her epic wedding photos of her big day in France where she married partner, Louis Diame. But sis said the pause didn't feel like a true one.
"France was something to look forward to, for sure, but I, again, really, really foolishly worked up until it, ended 'Insecure,' then was obviously editing it, and then went to go shoot another show for a couple weeks, then went to go scout in Miami, just did everything up until that event.
"Then I did festivities in France, and that was still...it wasn't vacation. It was still like you're planning an event. It was fun, it was blissful, and coming back was hard. Coming back knowing that I had to go to work again and I was only out there a week was pretty devastating."
2020 was a year of stillness for many of us; and Issa admitted that she lost some of the lessons she picked up about self-care in the wake of taking on more in her work life. While she likes feeling productive in the present, she can't deny how pleasurable leisure felt during that time.
"I got a lot of stuff done that I've been wanting to do. I do like being productive just for myself and feeling like I get things done for me that are on a deadline because I want to do [them], and I miss that."
She also described how that translates over to her personal life too, and had this to say about navigating friendships at this stage of her life:
"It's really disheartening to realize, 'Oh, we have to really, really make an effort to see one another.' I just reached out to my group chat of friends to be like, 'Can we at least have a standing brunch or dinner once a month?' and everybody was down, and then I was like, 'Oh, shit, I'm going to be out of town. I'm going to be gone.' That's so fucking whack."
And about that question so many newly married folks get almost as soon as they walk down the aisle, Issa says she's not pressed to start a family. To keep it a buck, she's not sure if she wants kids ever. Ultimately, as a Black woman in Hollywood, she feels like there's an expiration date on her time allowed on-screen and on the scene. She is enjoying being a newlywed and living her life on her own terms.
"I'm extremely happy. I like my life, I like this selfishness, and I know that I have a window. I've always felt that way, that women, Black women especially—unless you're Viola Davis or Angela Bassett—you have a window when people are going to want to continue to see you and see what you can do."
"Then there are so many limitations placed upon you, and that does keep me up. I want to do as much as I can while I still can. I know it's not the proper mentality to think that kids will slow you down, but I do feel that way."
Featured image by Rich Fury/Getty Images

Keep reading...
Show less
The concept of going to therapy has now been made mainstream as all things mental health matters have been brought to the forefront. While prioritizing our mental health is something this panorama and 2020 overall has emphasized is of the utmost importance, enforcing boundaries and amplifying self-preservation is still something seen as a radical act of self-love among Black women. And it's because so many of us are still unlearning hard lessons of toxic strength and resilience that brainwashed us into believing we have to have our capes on at all times.
We are so used to being all things to all people, we often forget ourselves, so the Naomi Osakas and Simone Bileses of the world doing their part to emit a battle cry of "no" in lieu of placing themselves first has been yet another thing to add to the list of things "we love to see" for the culture. In her recent cover story with British Vogue, Zendaya added her voice to the growing mental health conversation by revealing why she is such an advocate for therapy.
Despite the undoubtable M's in her bank account and her award-winning projects on deck, the Hollywood starlet had trouble navigating uncertain times as shakily as a lot of us did outchea last year. She described what she went through emotionally as a "kind of taste of sadness where you wake up and you just feel bad all day, like what the f**k is going on? What is this dark cloud that's hovering over me and I don't know how to get rid of it, you know?"
After encountering one of her most difficult years to-date, Zendaya decided to look to therapy to help pull her out of her dark moments. She explained to British Vogue:
"Yeah, of course I go to therapy. I mean, if anybody is able to possess the financial means to go to therapy, I would recommend they do that. I think it's a beautiful thing. You know, there's nothing wrong with working on yourself and dealing with those things with someone who can help you, someone who can talk to you, who's not your mom or whatever. Who has no bias."
Zendaya is not alone in expressing the gratitude for the peace of mind she's experienced since investing in therapy. In fact, here are 9 more celebs on why they are advocates for going to therapy.
Issa Rae
In a 2019 interview for Fuse's The Read with Kid Fury and Crissle, Issa Rae admitted that she hadn't really considered going to therapy a priority until hearing the stories of the two co-hosts and how they've done the work. She also noted that watching her mother and grandmother as Black women carry around burdens with no one to help them with it served as another reminder to invest in therapy as an act of self-care.
"...I think the first time I finally made the time to go was just last year. I did three little sessions and I fucked with it. But it is important to not necessarily go because you think something's wrong, but you should if you're in an industry like this, prioritize it because nobody else will. And that's what I've learned just throughout my journey here."
Taraji P. Henson
Taraji P. Henson has been doing the work and paying it forward through her work with her foundation, Boris Lawrence Henson Foundation. Per The Jasmine Brand in 2019, Taraji P. Henson revealed:
"I suffer from depression. My anxiety is kicking up even more every day, and I've never really dealt with anxiety like that. It's something new… It [fame] was fun at first, but the older I get, the more private I want to be. I think there's a misconception with people in the limelight that we have it all together, and because we have money now and are living out our dreams, everything is fine. That's not the case. When they yell 'Cut' and 'That's a wrap,' I go home to very serious problems. I'm still a real human."
In regards to investing in therapy, she went on to say:
"You can talk to your friends, but you need a professional who can give you exercises. So that when you're on the ledge, you have things to say to yourself that will get you off that ledge and past your weakest moments."
Janelle Monae
Janelle Monae is another entertainer who has made it no secret that she looks at going to therapy as a vital part of her self-care regimen.
"When I first started getting a check, I went to therapy. Therapy is important. And being a Black woman that was not something that was pushed in my community, it was always 'pray about it, God will take care of it'. I believe in a higher power but I also believe that that higher power gives you people on Earth to help walk you through some of your darkest times and help you cope and deal."
Gabrielle Union
"You need to find a way to talk about the darkest parts of your life. I've been in therapy for the last 25 years. Whatever path you need to take to heal, it's the best one."
Big Sean
A couple of years ago, rapper Big Sean got real about the "why" behind him taking a year-long hiatus to take care of his mental health. Shortly thereafter, he became more candid about his experience with anxiety and depression and how therapy ultimately helped him gain clarity.
"I just felt lost. You know what I'm saying? I didn't know how I got there. I've been meditating since I was 17 years old. You know, that helps with anxiety, depression all those things. All those things that I felt. But it wasn't doing it all the way for this, so I knew that this required some special attention.
"So what I did was, I started therapy. I got a good therapist. You know what I'm saying? I was blessed enough to talk to some super-spiritual people. And they made me realize one thing that I was missing in my life, and that was clarity."
Keke Palmer
Keke Palmer is another young celebrity that has been candid about her bouts with anxiety and depression throughout the years. She opened up to Cosmopolitan about being in therapy for years as a means to cope with her mental health issues:
"Being able to say how I feel, that was something that was so hard for me for so long. If you grow up in the industry, it forces you to be agreeable at all times. When it came to saying 'I'm tired and I want to figure out how to balance my life better,' 'I feel lonely, 'I'm afraid of my stardom' — those things I could not say."

Kelly Rowland
In a 2018 chat with Oprah Daily about mental health, Kelly Rowland opened up about what inspired her to go to therapy:
"I realized I didn't want to try to figure things out by myself. I can try as much as I can, but doing it all myself, I'd end up driving myself insane circling the same situation and same problem over and over again."

She continued:
"Sometimes people feel like faith and praying...and don't get me wrong, I have faith and I pray and I do believe I'll get through things with that also. But I like to talk to somebody who has the insight of psychology, too. There are other connectors. It's important that we understand that as well."
Halle Berry
"I've done therapy on an as-needed basis since I was probably 10 years old. My father was an alcoholic and a very abusive one, and my mother knew the value of providing me with the outlet of an unbiased person to talk to. So I've done that all my life when times get stressful. It really helps me deal with stuff."
Kerry Washington
"Therapy helped me realize that maybe it's OK for me to communicate my feelings. Instead of literally stuffing them down with food, maybe it's okay for me to express myself.
"I say that publicly because I think it's really important to take the stigma away from mental health. My brain and my heart are really important to me. I don't know why I wouldn't seek help to have those things be as healthy as my teeth. I go to the dentist. So why wouldn't I go to a shrink?"
Featured image by Elisabetta A. Villa/Getty Images
Keep reading...
Show less
Snowball Wealth says, "By spreading your risk across different income streams, you also set yourself up to be able to take advantage of great opportunities when they arise." It makes perfect sense because when one fails, you have the others to fall back on. This isn't anything new to us because we love a good side hustle. Like all things, it's about being more intentional. Be it buying power or financial stability, make clear goals and decisions that will only get you closer to economic freedom. One of the best ways to add more streams of income is by diversifying your streams. Kirby Porter calls it the "beauty of re-invention."
When I look at the trajectory of Elaine Welteroth, Rihanna, and Issa Rae I remember the beauty in re-invention. W… https://t.co/t011Nr5u00

— Kirby Porter ⚡️ (@Kirby Porter ⚡️) 1628460513.0
Lucky for us, we have some role models that have shown us the power of monetizing our passions, no matter what they are. Ahead, you'll find celebs who are living proof that there are various ways to create your own wealth. Their successful money moves have earned them their rightful place on this list.
Rihanna Net Worth: $1.7B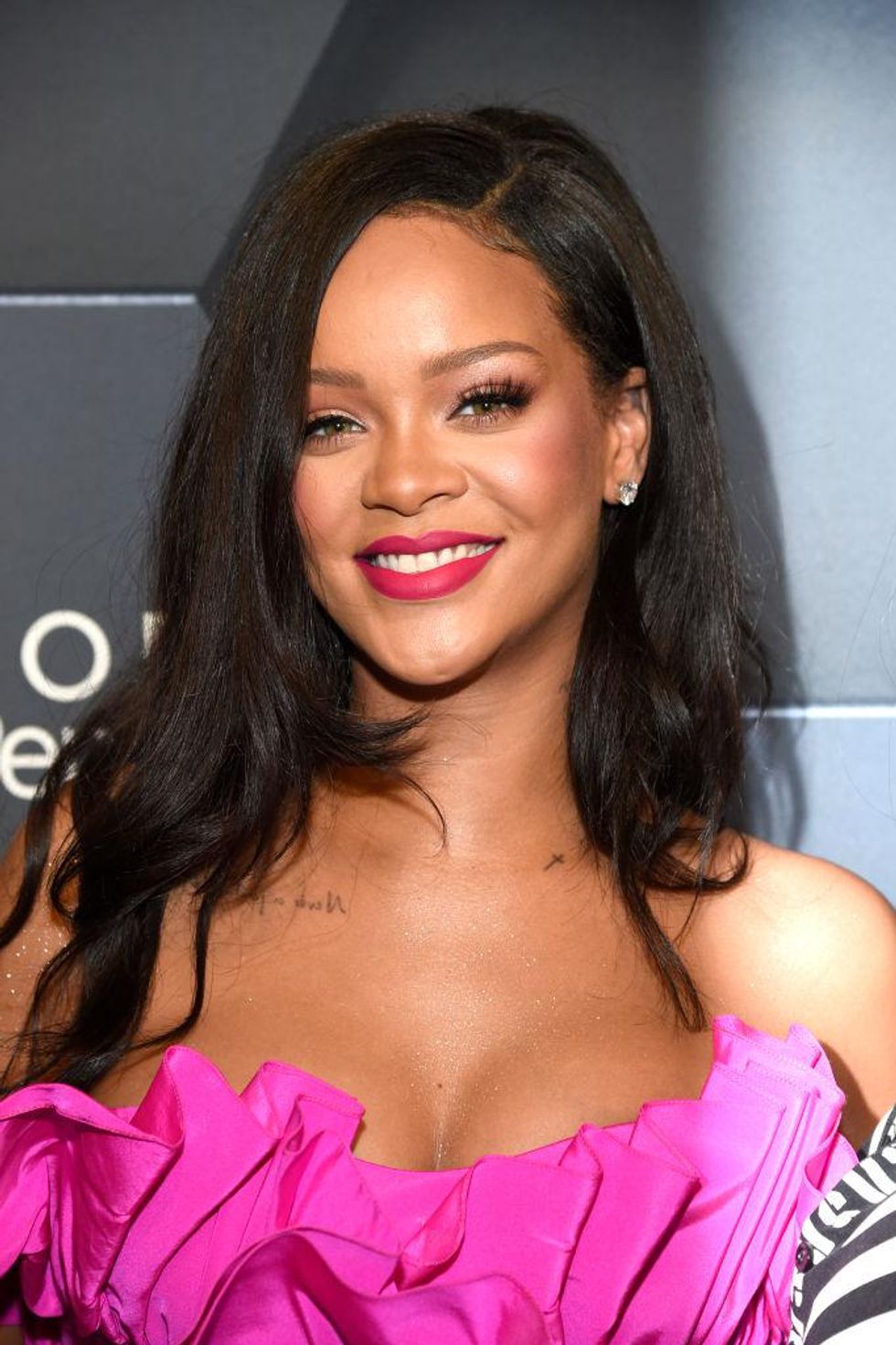 Kevin Mazur/Getty Images for Fenty Beauty
Our girl Rihanna is now a billionaire and no one is more than deserving of that title. Yes, we all want an album from her, but we also can't help but support every venture she takes on. The way she dominates every arena she steps in is simply inspiring. Forbes estimates Robyn Rihanna Fenty is the wealthiest female musician in the world with the majority of her wealth deriving from her inclusive beauty line, Fenty Beauty.
Some other streams of income:
Savage X Fenty, lingerie clothing brand
Fenty Skin, skincare line that acts as an extension of Fenty Beauty
Fenty Maison, a luxury clothing brand
Fenty Parfum, her newly released sold-out fragrance
Music
The Rihanna Book
Issa Rae Net Worth: $4M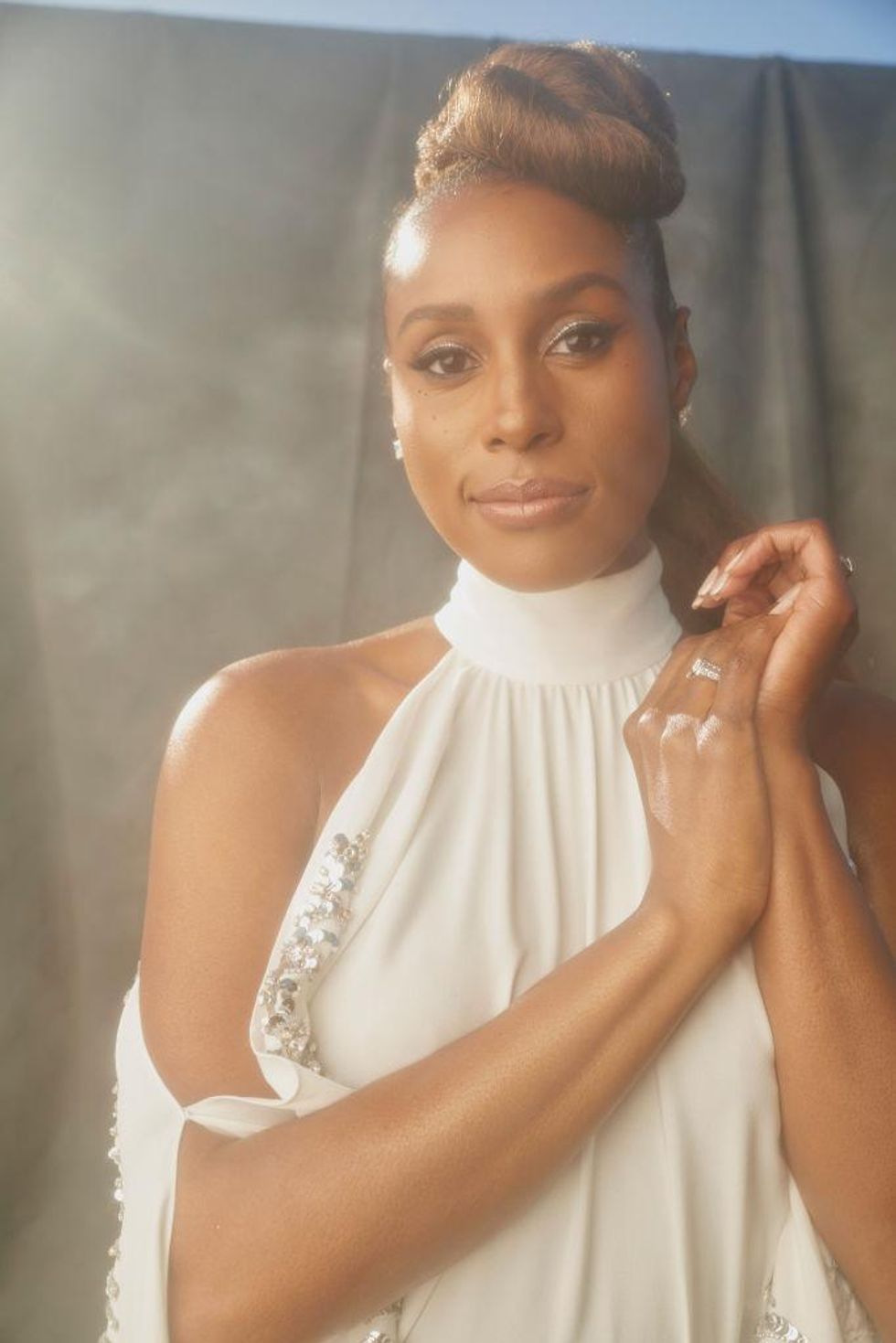 Lee Vuitton/AM PR Group via Getty Images
On- and off-screen, Issa Rae is the poster child for creating your own table. The once YouTube star became a media mogul in a little over a decade by staying true to herself and creating work that moves our culture forward. Rae's cult-favorite HBO show Insecure has garnered her a loyal following. So watching her lay the groundwork for her next level is everything a creative needs.
That groundwork includes:
ColorCreative TV, production company
The Misadventures of an Awkward Black Girl, New York Times bestseller non-fiction book
Hilltop Coffee & Kitchen; Rae partnered with the coffee shop to open multiple locations
Raedio, music label with Atlantic Records
Executive Producer Deal with Netflix
Sienna Naturals, co-owner of haircare brand
Serena Williams Net Worth: $210M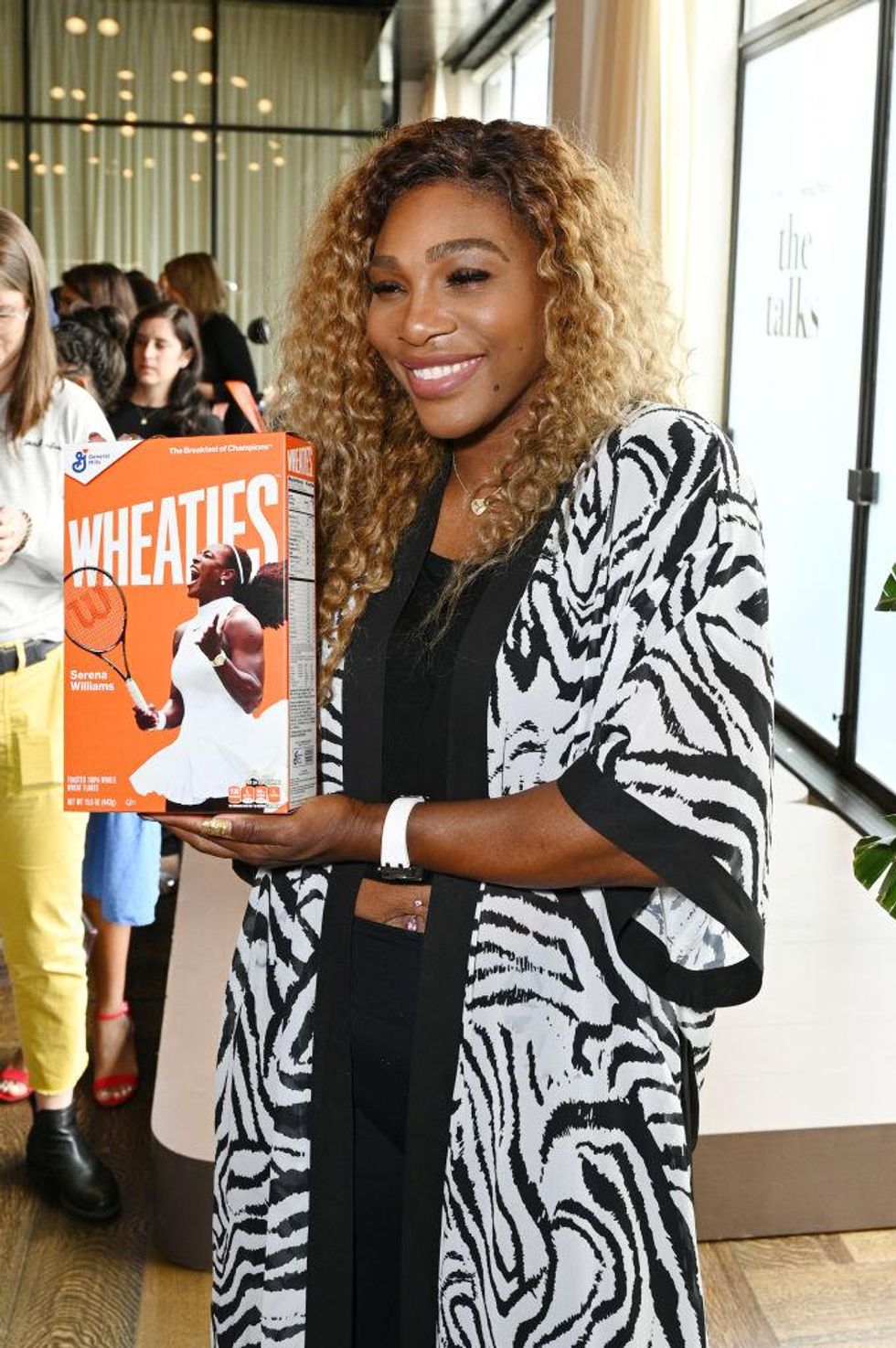 Bryan Bedder/Getty Images for IMG
Did you know that Serena Williams has over 15 corporate partners? Her $94 million in career prize money is twice as much as any other female athlete has made. That's according to Forbes, who also says that the tennis star has invested in over 50 startups over the past seven years.
When she's not reigning supreme on the court, she is:
sitting on the boards of Poshmark and SurveyMonkey
investing in the non-fungible tokens (NFT) platform, Bitski
signing a first-look TV deal with Amazon Studios that includes a docuseries about her life
creating products for her clothing line, S by Serena
sitting pretty as a 0.5% owner of the Miami Dolphins
Not to mention her endorsement deals from Aston Martin to Beats By Dre.
Oprah Winfrey Net Worth: $2.7B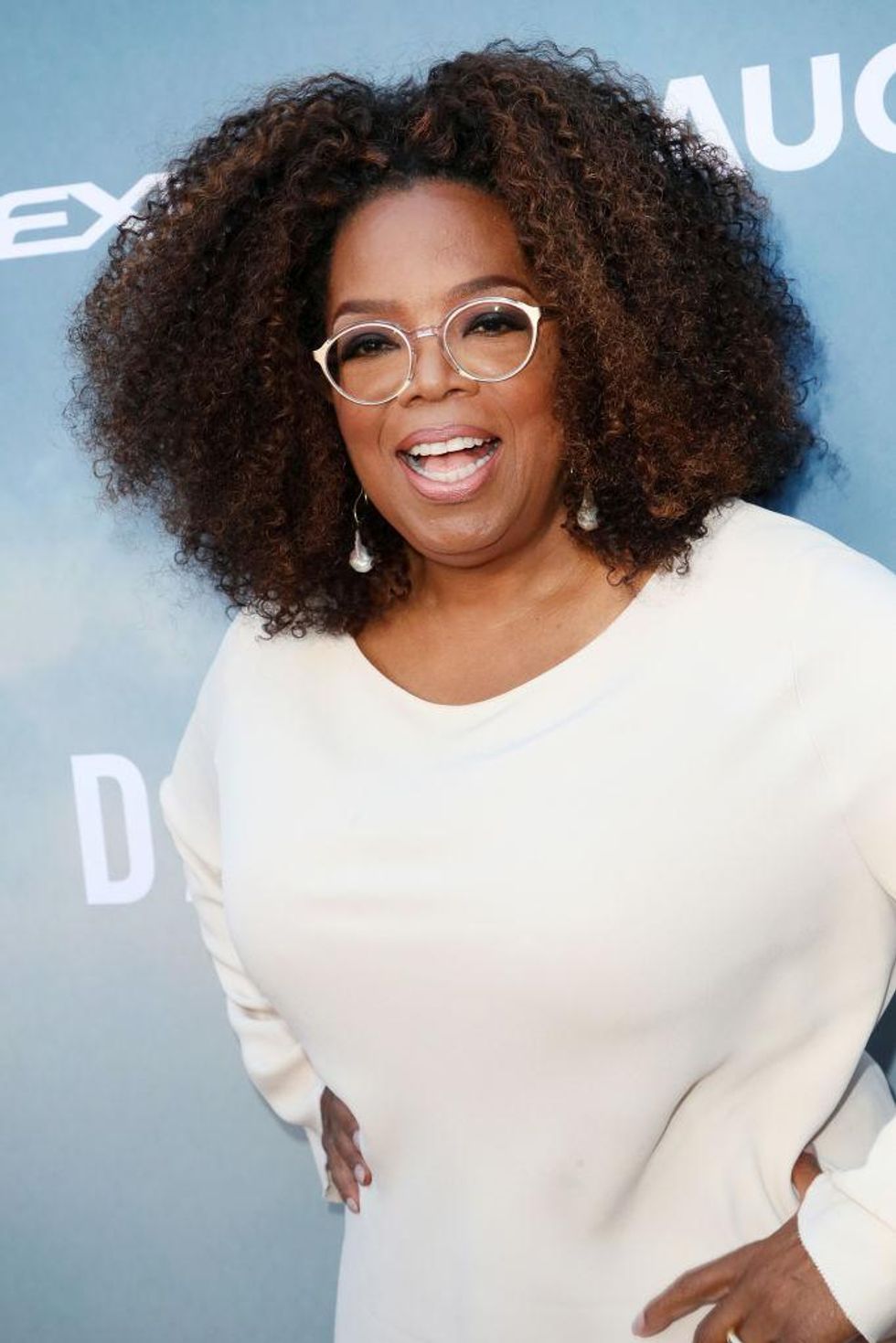 David Livingston/Getty Images
When your work ethic is so strong that it's been dubbed "The Oprah Effect", you know it's real. Funny enough, Winfrey has been quoted saying, "The reason I've been able to be so financially successful is my focus has never, not for one minute, been money." Who would have known that the woman who used to borrow money from her mom's purse would be the same woman who has nine streams of income?
To name some streams:
The Oprah Winfrey Show, spanning over 25 years
Harpo Productions (chief executive of the Oprah Winfrey Network, founder of O, The Oprah Magazine, etc)
Actress & voice actor
Producer of hit series and films, Queen Sugar, Greenleaf, The Immortal Life of Henrietta Lacks and Oprah's Master Class
Weight Watchers investor
Author of books like The Wisdom of Sundays and What I Know For Sure
Freelance journalist
Beyonce Net Worth: $440M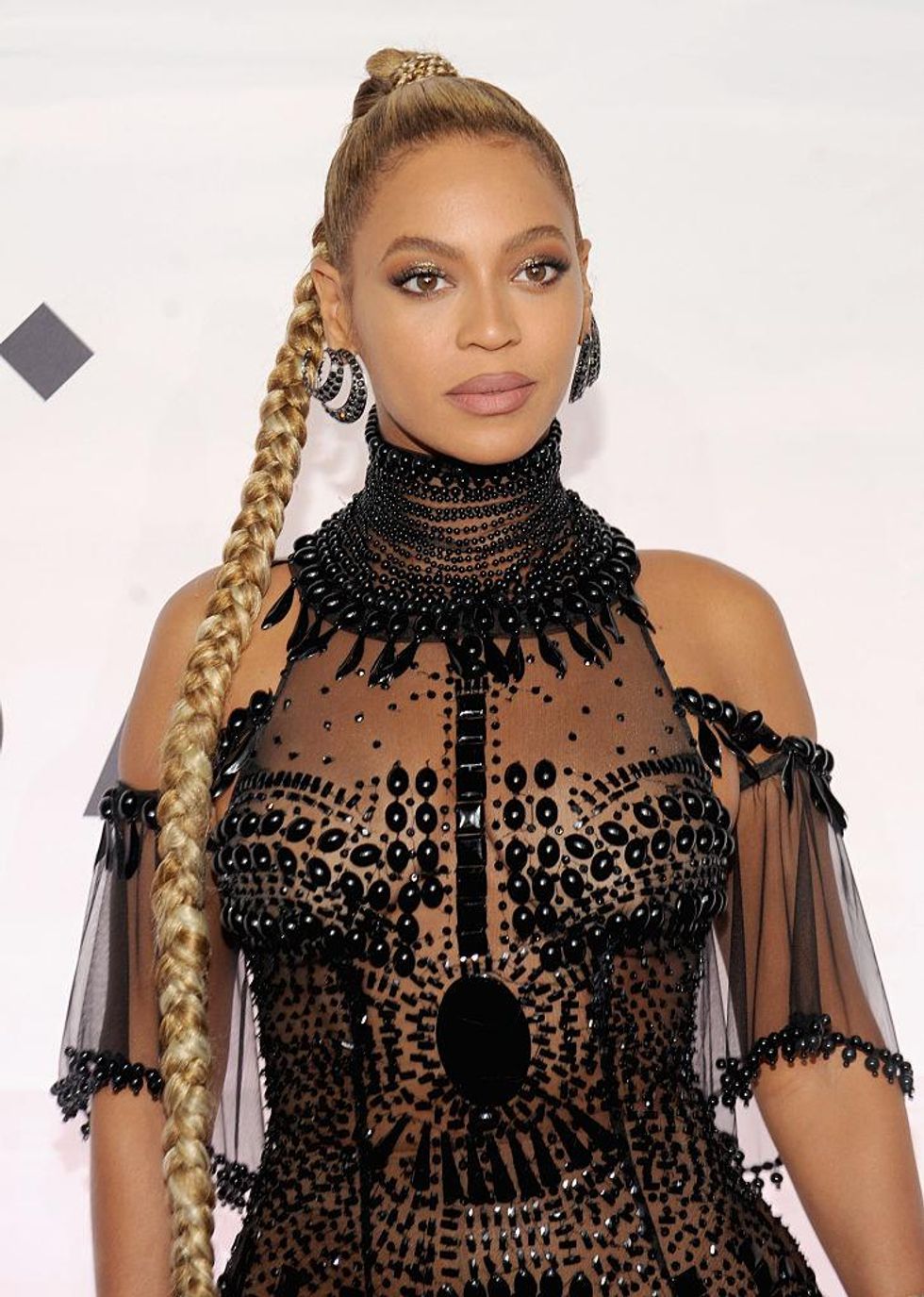 Brad Barket/Getty Images for TIDAL
"I have paid my dues and followed every rule for decades, so now I can break the rules that need to be broken," Beyonce recently shared in Harper's Bazaar's Icon issue. She is the epitome of a self-made woman and a living icon. We love watching her pave the way for new talent in the most authentic way. It's definitely the quality for us because she gives 200% to everything attached to her name. This child of Destiny is a global brand from music sales, publishing, touring, and endorsements.
We can't forget her other accomplishments:
Founder of Parkwood Entertainment, management, and entertainment company
Owner of IVY PARK, an athleisure clothing line with Adidas
Netflix deal worth $60 million
Recently sold her stake in TIDAL streaming service
Alicia Keys Net Worth: $150M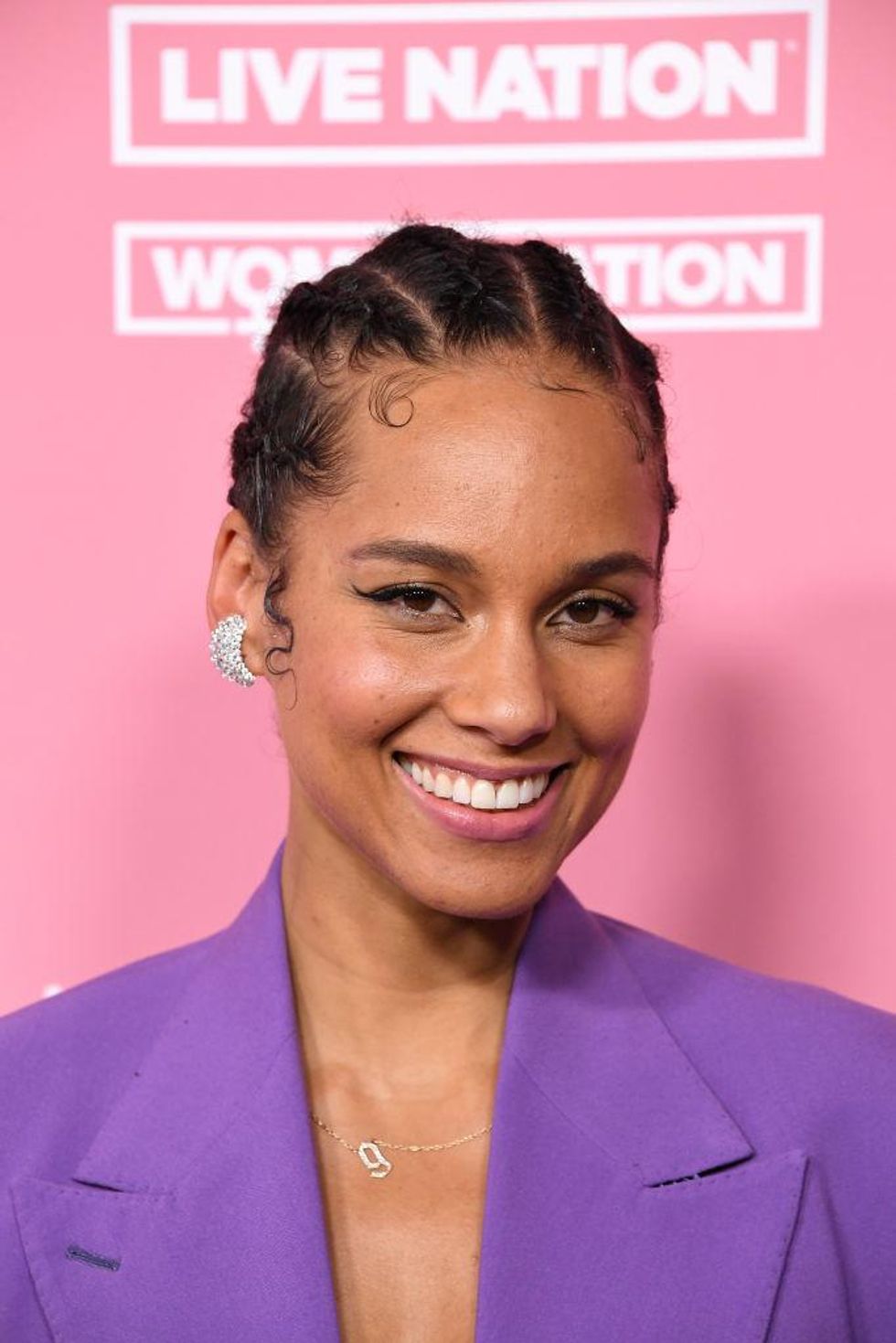 Steve Granitz/WireImage
Alicia Keys is a superwoman. She is also a proud businesswoman. In an interview with PINK, she says, "Business is about trial and error. There's no foolproof [business] plan and whatever you end up doing, you need to be passionate about. It's not about getting rich overnight, but about your belief in it and your passion – that's the way amazing things happen." Keys also believes that as an artist and a person that has been in business for a lot of years, going outside of her main business of music, helps her discover her creative potential as an entrepreneur.
Some ways she's exploring that potential include:
AK Worldwide, an investment firm
Partnership with Bento Interactive, "The Journals of Mama Lee and Lee Lee", an interactive storytelling app for kids that features her original, exclusive tracks
Co-creator of Keys Soulcare, a beauty and wellness brand
Queen Latifah Net Worth: $70M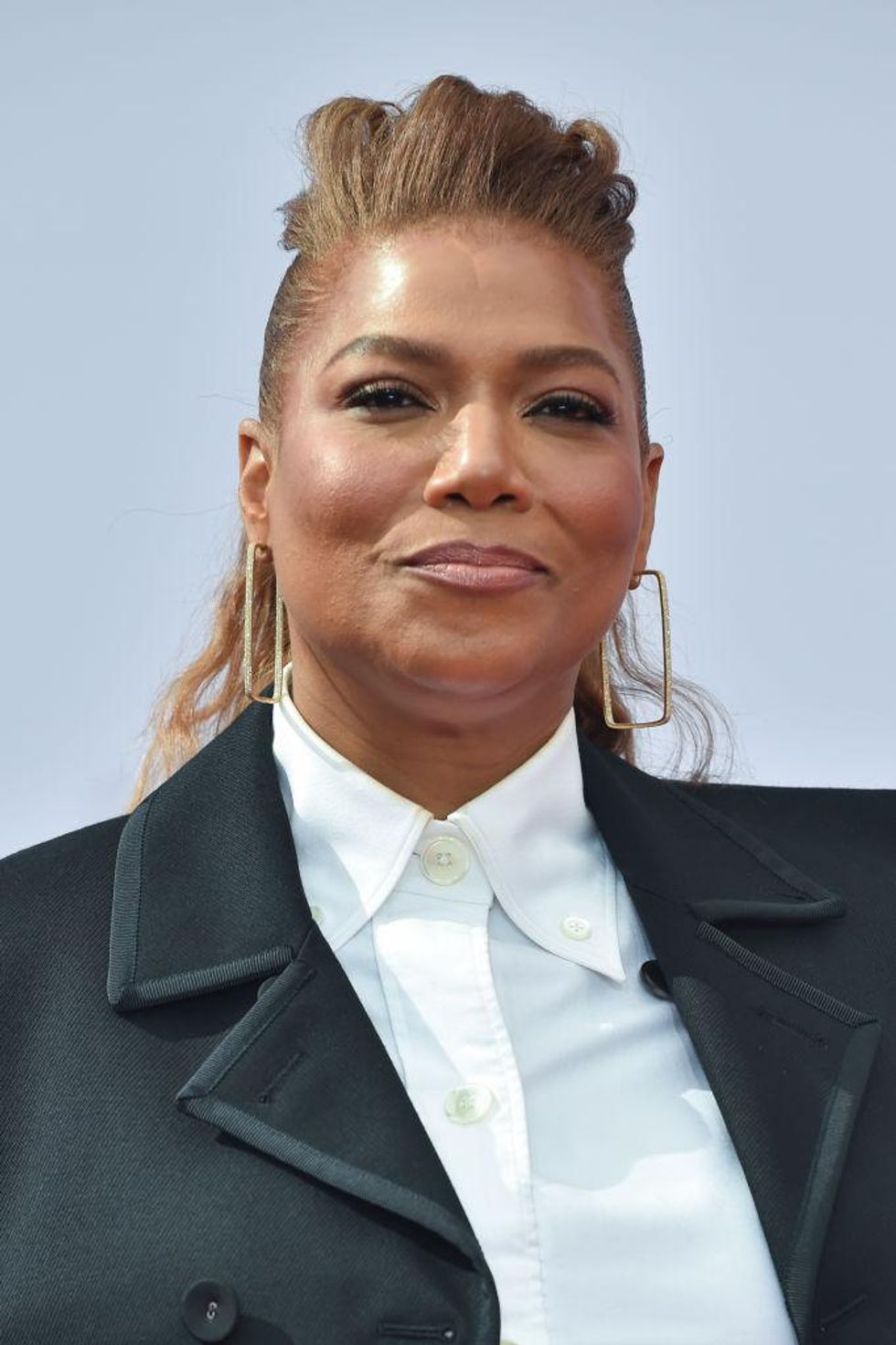 Aaron J. Thornton/Getty Images
It's no secret that Queen Latifah is a Jackie of All Trades. Since she entered the game, she has made sound money moves. Back in the day, she started investing and never stopped. The multi-hyphenate's first investment was in a delicatessen and a video store located on the first floor of the building where she lived. We have enjoyed watching the queen transition from hip-hop to television to the big screen.
Queen Latifah's Resume:
Co-owner of Flavor Unit Entertainment, a firm that includes television and film production units, a record label, and an artist management company
Partnership with CoverGirl, The Queen Collection
Partial owner in New York Spring Water, the manufacturer of VBlast vitamin-fortified water
Author, Put on Your Crown: Life-Changing Moments on the Path to Queendom
Queen By Queen Latifah Eau-de-parfume
Ready to level up your streams of income? Head over to our Career section for some tips and tricks!
Featured image by Lee Vuitton/AM PR Group via Getty Images
Keep reading...
Show less
Jazmine Sullivan is music royalty. She's rightfully deemed as one of the best voices to ever hit a studio, and she's also the queen of relatable music, a page out of Mary J. Blige's book. In fact, also similar to Mary, she makes some of the best music when she's her mental health is out of alignment. Ain't that a bitch?
At the top of this year, Sullivan released her highly, highly anticipated EP, Heaux Tales, and even put into the universe a potential collaboration with fellow GOAT, Issa Rae. "What I would love is if me and @IssaRae did a heauxtales short film, and I'd add a few extra songs. But I could just be dreaming. Nvm me. I'm crazy." Issa soon after answered, with five simple words: "Jazmine. Say the f–k less."
The rest, is Black women's history, as they sneaky linked up for an interview with ESSENCE, hopefully with more to come.

And listen, during this interview, they discussed it all. From being fans of the other, to learning to say 'no more' to the childish things (for now), as our good sis Jazmine says she is now all about therapy, new music, and creating spaces for Black women.

Continue reading for highlights of the cover story below!
On having a master plan...or not:
When Issa asked the crooner how her album Fearless came about, sis responded gracefully:
"I wish I could say I had a master plan, but I really didn't. I was just doing what felt natural, and luckily I had gotten with a record company and with people who allowed me to do that. But for me, I just wanted to express myself in the most natural way, and that means me writing my stories. So many of the songs at that time came from a lot of the childish stuff I was going through.
"For example, busting windows out of an ex's car and literally going straight from doing it to not being able to sleep. I was restless, because I was still in the moment. And so I just started writing about it. I let my girlfriends hear it, and they were like, 'Girl, do your thing—whatever this leads to.' And it led to my world opening up in such a different way…"
On telling Black women's stories:
"Before now, I had really just been concerned about expressing myself and getting my story out there—and people have connected to that. But for this project, it was important for me to share the stories of the women I love and hold dear to my heart. I feel like they are just as banging and dynamic as me. And I want to give space and opportunity to women, period…"
On making space for Black women:
Earlier this year, Jazmine went viral for hitting social media and teaching us all how to perfect the art of the vocal--a skill she is notorious for. As it turns out, she's just looking out for the culture.
"I feel like we get caught up in thinking there's 'only one' of us. There can only be one R&B superstar; there can only be one rap girl at a time. That's not true. God was not stingy when He was giving out gifts. And you're not the only person. There are many other women, especially Black women, who can do what you do. And let's all create spaces for each other to get out there and do that…"
On self-care and finding the right therapist:
"The first five minutes I was holding back tears, because I was like, 'Wow, this is the first time I'm actually speaking about my feelings. And it's not in a song. It doesn't require notes. I don't need to impress anybody with what it is that I'm actually doing. This is the first time.' So I was holding back tears even doing that. But after that first five minutes, I was surprised by how much I was enjoying speaking to somebody, and somebody listening to me, and I didn't have to perform to do it.
"But finding the right therapist is a process—because I went to therapy one time, years ago, and I hated the experience, and I feel like it stopped me from going for a long time. And then I found this new lady, and it's a totally different experience. So you have to find the right person for you, that you actually want to open up to. But once you do that, a weight lifts off of you—just from speaking, just from telling your story. And that's what Heaux Tales was. It's like, 'Tell it, girl. Tell it. Set yourself free.'"
So here for all of this, whew!
Sullivan is headlining this year's ESSENCE Festival of Culture presented by Coca-Cola®. The full conversation between Jazmine Sullivan and Issa Rae for the July/August 2021 issue of ESSENCE, will be available on newsstands + digital platforms June 29.
Featured image via Paras Griffin/Getty Images for Tyler Perry Studios

Keep reading...
Show less
Career advice is something that comes a dime a dozen in an our American overworked hustle culture. It mostly sounds like, "rah rah sleep when you die" or whatever some millennial has said before. Boomers taught us to find a job, and work your way up with that company until you retire from there one day.

Millennials came along and decided that Boomers' way of thinking was dated, especially when factoring in cost-of-living. But truth is, when it comes to Corporate America, working is all about playing smarter, than harder, which is the aspect that Gen-Z has figured out, and damn near normalized. In fact, Gen-Z boldly shows up denouncing all of this, and instead, realized that we need to just get what we want out of these jobs and get tf on.
And they can thank many of those before them, and having access to readily available advice at their fingertips from industry giants.
Regardless, there's still etiquette to working in the States. And if one person knows a thing or two about the topic, it's our good sis Issa Rae. She understands the struggle and decided, for herself, to break out of the mold and take ownership of her career path, whichhhh I guess you can say is working out pretty well. But even she had to learn a few hard lessons along the way. In a recent video with Vanity Fair, she discussed her #LeaveThatJob journey, and the lessons she learned about doing so.
The segment, titled Issa Rae Re-Answers Old Interview Questions, is where she responds to an interview questions she's been asked in the past, with her new perspective. Her previous response is then played, to which she also offers up commentary to her old responses.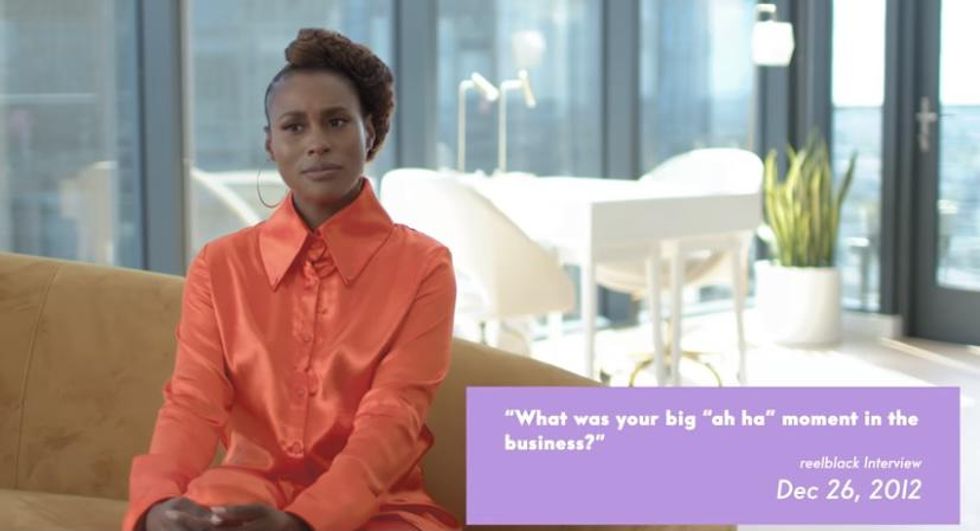 Vanity Fair/YouTube ​
So when she was asked what her "ah-ha moment" was in the Hollywood, of course her current response was full of all gems.
"I guess I'm just more hip to how and why things are made, and who is kind of in charge of saying 'Yes.' But the politics of this business have just become more clear to me in a way that I could at least, intentionally, go around and avoid making things that the studio system thinks is great or poppin. Mind you, I'm a business person and I don't want to make things that suck and that won't sell, but I do want to make things that are very true to me."
She continues:
"And I have found that while Hollywood is like, 'we love original voices, we love originality', all those things, they really don't. So it's just about finding those people who do appreciate that and who are willing to take risks."
But her 2012 response is what made her cringe at the thought of merging what she's learned in the almost decade since.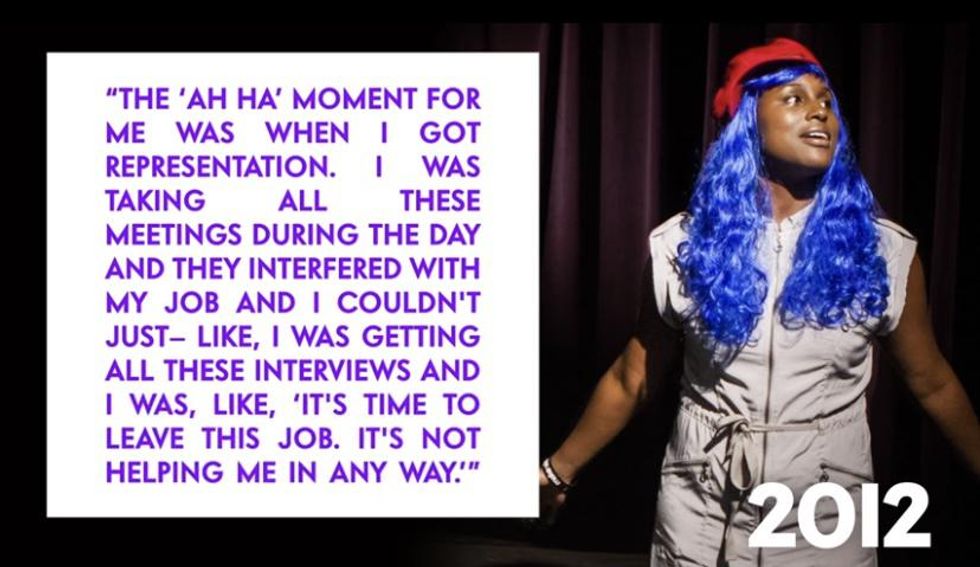 Vanity Fair/YouTube
"My dumbass..." she responds.

"I thought representation meant like, 'oh I get an agent and manager, money is about to just start coming in, whew finally! It's happened for me!' And I quit my job, and was broke as fuck...so this was not an ah-ha moment, this was a very dead moment for me. It worked out, but I should have held on to it a little longer to save, because whew, there was a struggle."
She then proceeds to give some of the best advice for us looking to move on from jobs to pursue passions with a more mature perspective.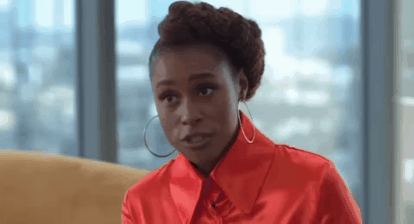 Vanity Fair/YouTube
"Before you quit your job, you should have savings, you should have a plan, and also make sure that you have a support system, whether that's your friends, or a team in place to help you make stuff. You have to have accountability partners to keep you on track."
Because her journey into being a boss was a lane she created on her own, her self-made approach to creativity is why her advice is on so many people's radar--and rightfully so. But her ultimate advice, that she never strays from and has been what she commits herself to, is simple:
"Find [your] people. One of the things that was so important for me was just finding those people who I could rely on and who I could grow with — it's not easy to do things by yourself. Because I'm a shy person, it was hard for me to introduce myself to people and ask for help, but I found that as soon as I started doing the work, people started coming my way."
Issa Rae Re-Answers Old Interview Questions | Vanity Fair
Are you a member of our insiders squad? Join us in the xoTribe Members Community today!

Featured image by Rich Fury/Getty Images for Teen Vogue
Keep reading...
Show less
Issa Rae covers Vanity Fair's June issue looking ready for business in a crisp black suit offset by a gold, armor-like bustier that levels up the whole ensemble. In fact, "Issa Rae Levels Up" is emblazoned across her image and the cover story inside is fitting of the headline. Not only is the writer/actor/producer gearing up for the final season of her "baby" Insecure, but she's hitting the ground running with several projects in the works.
Issa's lineup includes producing a Baldwin Hills-esque docu-series Sweet Life and an adaptation of popular podcast Nice White Parents, plus she's writing, producing, and starring in Perfect Strangers. She also has a second season of A Black Lady Sketch Show which she executive produces coming up, and she's working on a revival of Matt Damon and Ben Affleck's HBO docu-series Project Greenlight, which gave money and support to aspiring filmmakers. So yeah, "levels up" is probably an understatement for what the 36-year-old has coming.
With all these new endeavors happening, one thing remains prevalent throughout Issa's work—the range of relatable Black women characters. If you're an Insecure fan, you know exactly what I'm talking about. Each season the women only get more complex and the introduction of new female roles only adds layers. Her mission is to do this for Black woman characters across the scope of her work.
In her interview with VF, she shares an interesting anecdote of hurting Lauren London's feelings a few years ago that really drove this message home. Luckily, the two have made up since—in part thanks to the late Nipsey Hussle for encouraging Issa to defuse the situation at a birthday party for Diddy.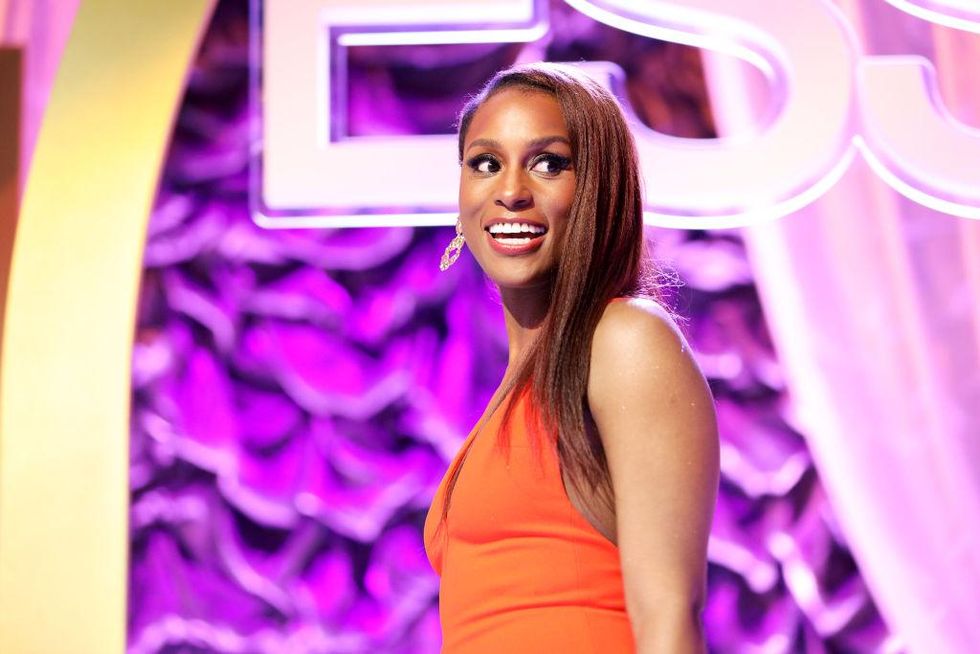 Rich Polk/Getty Images for ESSENCE
Issa recalls a previous interview she did where she told the story of a TV executive who suggested that Lauren, most known for roles in ATL and The Game reboot, play the lead for a cable version of her YouTube hit Awkward Black Girl. That show became what we all love and know today as Insecure, which we can't imagine anyone else other than Issa as the off-beat leading lady.
And Issa couldn't imagine Lauren encapsulating the awkwardness that her character Issa Dee (based on her real self) embodies. Her point was that executives were out of touch with Black women and thought of swapping one for another even when they were nothing alike, but also that dark-skinned Black women could be edited out of their own narratives.
However, Issa's comments in the interview hurt London's feelings.
"One of my biggest regrets, naming her. She took offense to that."
It wasn't until the aforementioned Diddy birthday party two years ago where the pair reconciled:
"[Nipsey] was like, 'You should just talk to her. Let me set it up.' It actually sparked an amazing two-hour conversation. We had so much in common. She was like, 'People don't understand, I'm an awkward Black girl.' In the same way that I was upset about the limited portrayal of Black women, she was like, 'People do the same thing to me.' I completely get that."
Consider the situation a lesson learned. Issa continues to expand her concept of Black female characters.
She also admits to still being in a group chat with Rihanna, Lupita Nyong'o, and Ava DuVernay ever since a rival photo from NYFW '16 that Twitter wants made into a movie, and we concur.
The more versatile Black woman roles, the better.
Featured image by Rich Polk/Getty Images for ESSENCE

Keep reading...
Show less