The saying goes "all good things come to an end," but it also leads to new beginnings. That appears to be the case for Issa Rae after she dished on the final season of her celebrated HBO series Insecure. The finale premiered Sunday, December 26 and fans are still reeling from the effects of it.
---
While the characters all had happy endings (shoutout to #LawrenceHive), Issa and the writers actually explored a number of different ways of how they were going to end the season.
If you haven't watched the finale yet, then you might want to bypass these next few sentences because it is a spoiler alert. After all of the drama and back and forth that, if you think about it, is just a part of life, Issa and Lawrence ultimately end up together.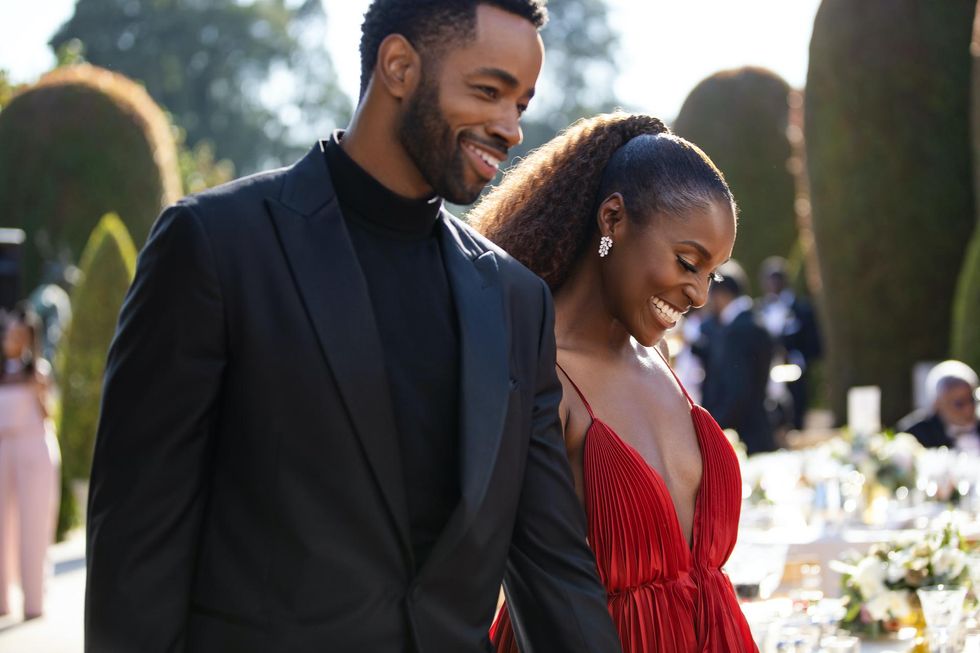 Raymond Liu/HBO
And while Lawrence had a son with his ex Condola, Issa revealed in an interview with Vulture that she was also open to the possibility of Issa having a child of her own with Lawrence.
"Yeah, actually. Especially — and since it is so present in my life right now, and I'm curious about it — I do wish we could've explored motherhood through Issa," she said.
"And deciding to or not to. That is something super real that we discussed in the room: Women having this ticking time clock that's so unfair that men will never experience. They can be like, Yeah, I'm 53, it's time to have kids. And we really have a time to decide. You can freeze your eggs, you can do all these things, but there's just something."
She continued, "There was an interesting discussion that happened in the room that men were enlightened by — annoyingly so — that the women in the room really bonded over: Oh my God, you feel this way, too? Even if you don't want kids, you still feel that clock. And there's such a pressure in the back of your mind of having to decide. That's something I wish we were able to explore. Maybe we'll explore it with something else."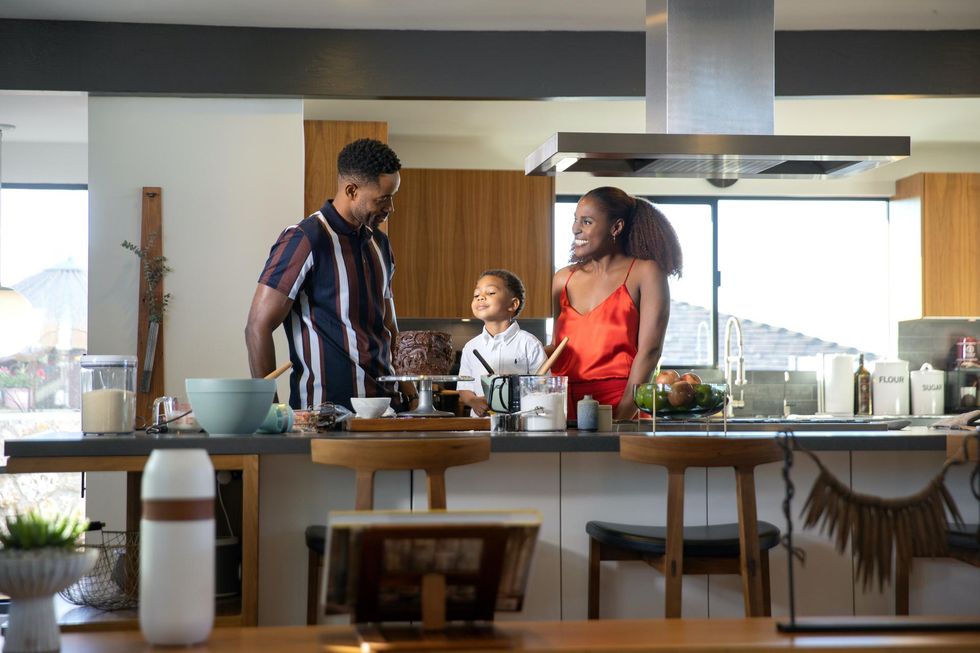 Raymond Liu/HBO
Explaining whether or not she's looking to explore motherhood on a different show, the actress spilled that she's actually looking to explore motherhood "in real life."
"I mean. We'll see," she said.
Over the summer, Issa married her longtime boyfriend Louis Diame in an elegant wedding in France and while she's always been super private about her personal life, it was exciting to see the actress open up about wanting to start a family.
Looks like this mogul is ready for motherhood. We love to see it!
Featured image by Tommaso Boddi/Getty Images for Vulture