While Issa Rae's HBO show Insecure is coming to an end, the star just celebrated a new beginning. The writer/actress got married to her longtime boyfriend Louis Diame in July in the south of France. The couple released the wedding photos on social media on July 26. And while many people expressed excitement for the 36-year-old, others were left confused thanks to Issa's sense of humor.
---
The Insecure star posted a carousel of photos showing her in a wedding dress, standing alongside her groom and smiling with her bridesmaids. However, the caption read:
"Impromptu photo shoot in a custom @verawang dress.
B) My girls came to help me, but they all coincidentally had on the same dress! They were sooooo embarrassed.
C) Then I took a few flicks with Somebody's Husband.
Big thanks to @whiteedenweddings for being so gracious and accommodating and making this feel so real and special."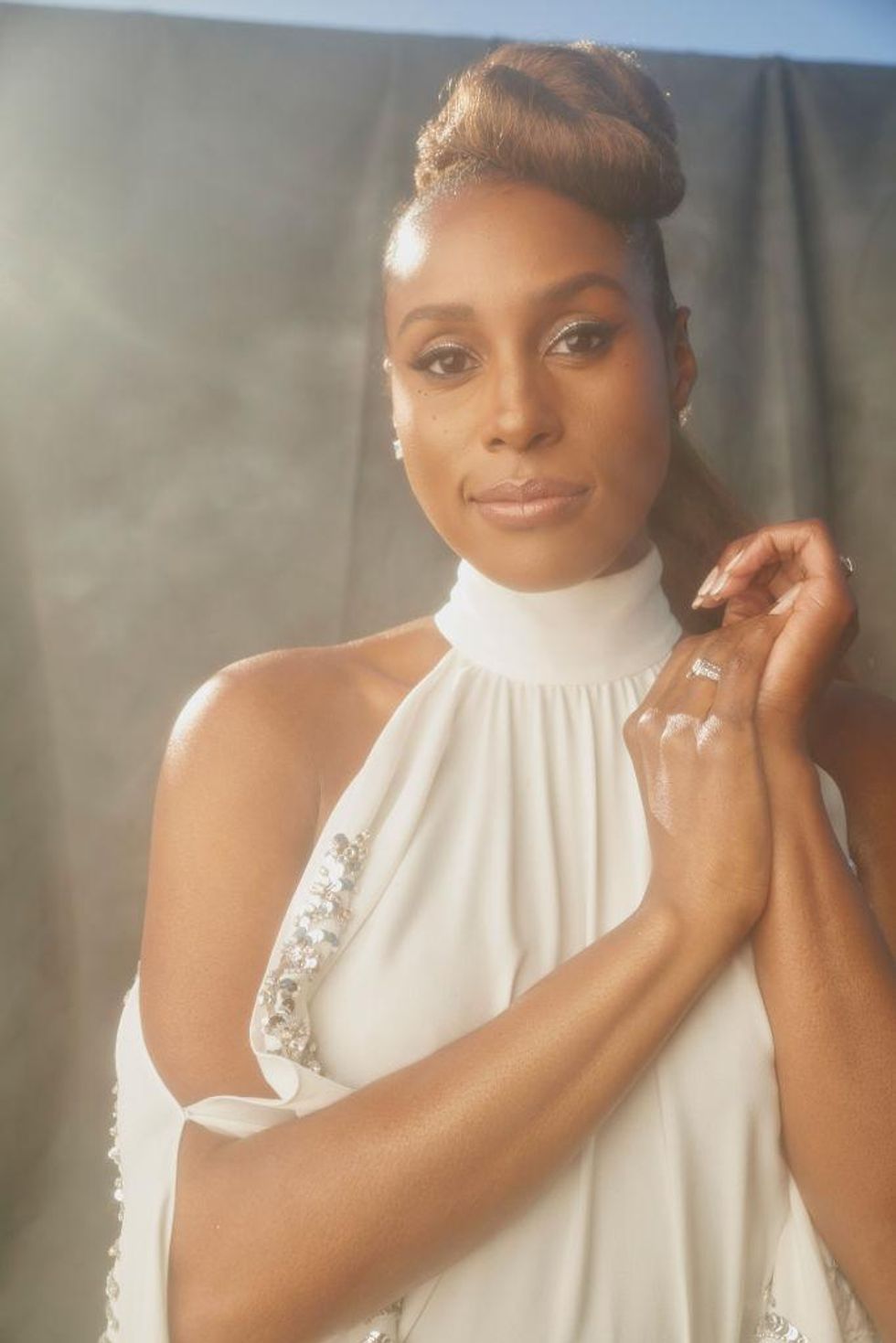 Lee Vuitton/AM PR Group via Getty Images
Issa has always kept her private life private, but during her recent appearance on The Tamron Hall Show, she opened up about why she revealed her wedding to the public the way she did.
"I was supposed to do this in 2020 and things were different at that time and I worked with Vera Wang who were really great and they wanted to post a photo. At the time I was like 'ok, yeah no problem' and then later I was like 'oh, they're going to post the photo before me, let me tell it my way in the best way I know how' and that's the only reason I let it go."
She continued:
"I wanted to release the photo my way first without having them (Vera Wang) release it. It was great to work with them and everything, but I knew the picture was going to get out and of course there were publications calling as well."
The actress went on to discuss what it was like walking down the aisle and the wedding overall.
"It was just a beautiful experience. People tell you that it goes by fast, and they're right. But my thing was, it was a party. At the end of the day, it was just a big party. And it was a lot of fun."
"I feel so blessed to be surrounded by people who took the time out to just come and celebrate, and that's something that I'll cherish for the rest of my life," she said.
Some of those people who came out to celebrate Issa's nuptials to Louis were her Insecure co-stars Yvonne Orji and Jay Ellis.
The fifth and final season of Insecure premieres October 24 on HBO.
Featured image by Rich Fury/Getty Images