The newly dropped trailer for the fifth and final season of Insecure just dropped and we are feeling the glowed up and growed up teas felt all throughout the two-minute preview of what's to come. Since its debut in 2016, we have laughed, we have cried, we went back and forth about being Team Lawrence, we've gotten annoyed AF by the Molly in our lives, but most of all, we have collectively felt seen in a visual representation of what it means to be a Black woman navigating through life and its many uncertainties. Season 5 of Insecure, which is set to premiere October 24 on HBO Max, is sure to be the homegoing we didn't know we needed.
---
But in the meantime in between time, let's get caught up on everything you missed in the trailer of what's to come this season on Insecure.
Are Molly and Andrew still together?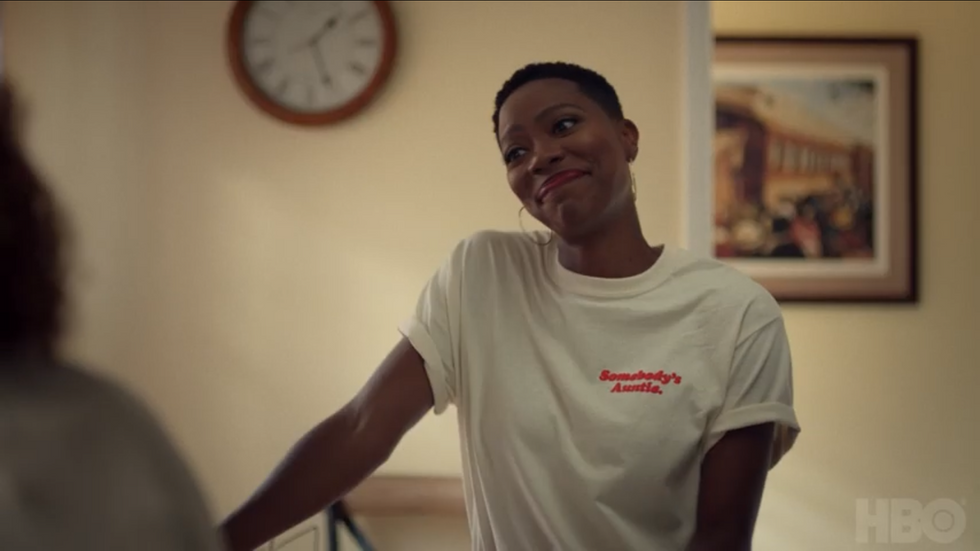 HBO/YouTube
At the end of season four, we were left on a cliffhanger of how the conversation between Molly (Yvonne Orji) and Andrew ended. Though their witty banter was cute, that got old real quick as the two had to make adjustments in their lives to balance love and work, but also to manage relationship pains that naturally came about as you are embarking on a new relationship with someone. While Andrew seemed willing to move, Molly seemed a bit stuck in her ways, a reality that also seemed to show its hand in her rocky friendship with Issa (more on that in a few).
From the looks of the trailer, Molly and Asian Bae are no longer a thing.
Molly is putting herself first.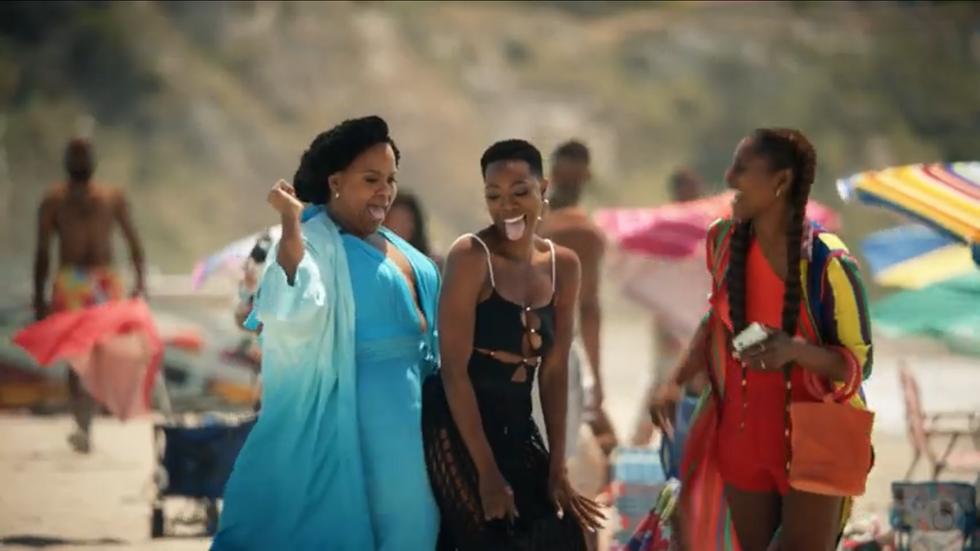 HBO/YouTube
You know what they say, when a woman cuts her hair, she changes her life. From what we saw in the trailer, Molly the character is borrowing some real-life self-love juice from the actress that plays her, Yvonne Orji. Yvonne did a big chop and rocks her natural hair quite often off the screen. Molly ditching the wigs and weaves (some of the time) to embrace her natural hair in the series as well, which we love to see!
She also mentioned to her mother that she is not looking to date, she is focusing on her damn self. Since the start of the series, Molly has always placed a huge emphasis on "having it all" and that included having a time clock on having a man. To see her take a step back to prioritize herself is a huge step. Yasss sis!
Issa and Molly are working on their friendship.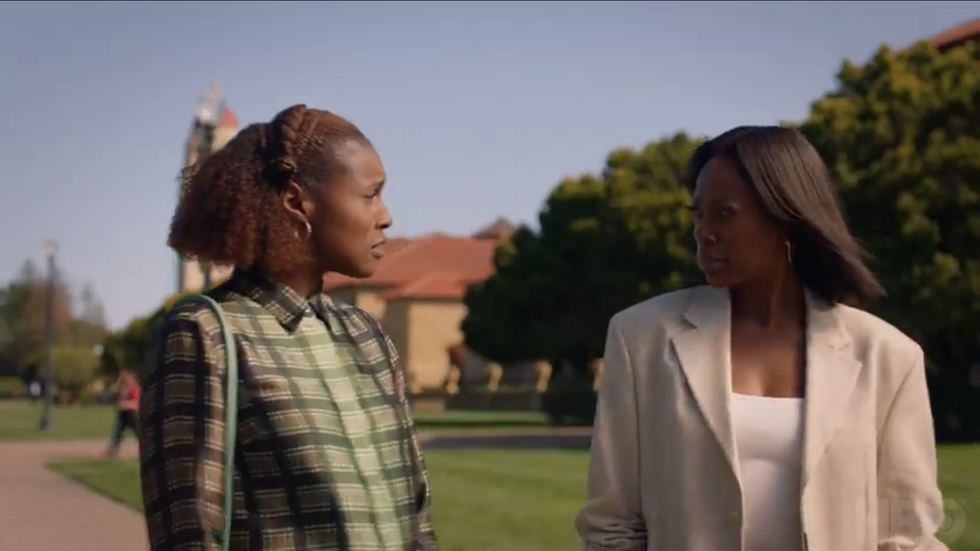 HBO/YouTube
Something that fans loved and were divided on was the friendship breakup Issa Dee and Molly were going through in much of season four's overarching storyline. But, it was really real. As the two friends' lives grew and their priorities shifted, it was like they forgot to have important conversations and then their friendship suffered as a result. In the trailer, Molly can be seen asking Kelli (Natasha Rothwell) how she and Tiffany navigated a similar season in their lives. It's a testament to the fact that sometimes friends can outgrow each other, yes, but if there is effort, it might be possible to grow together.
Tiffany seems back to normal again.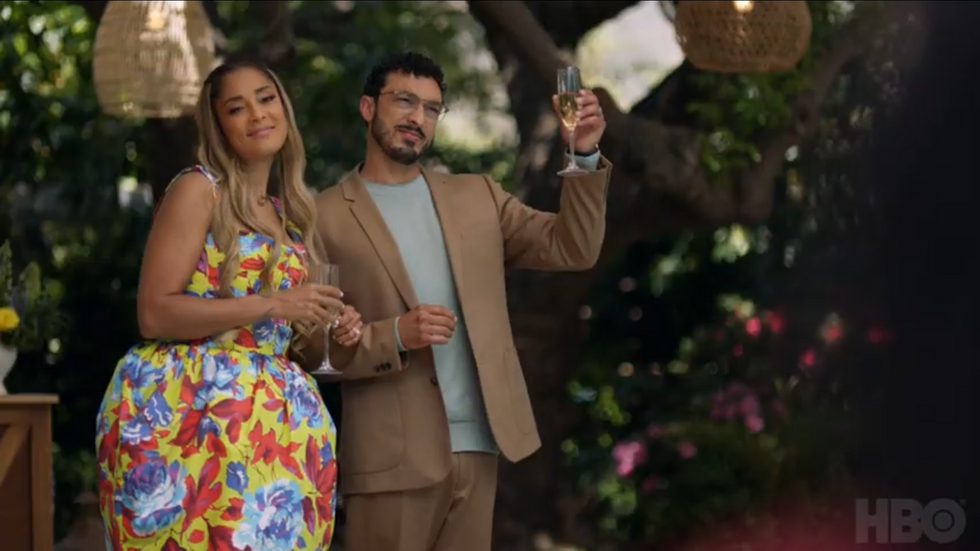 HBO/YouTube
After a bout of baby blues that was explored during an episode last season, Tiffany (Amanda Seales) seems to have bounced back to being her bad and bougie self. Based off her quips in the trailer at least. Last season, she was notably detached from her little one after giving birth, so much so Kelli had to step in and fill in in areas Tiffany couldn't be a part of due to her postpartum depression. She also seems to be settling into her role as a mother.
Kofi Siriboe is in the building.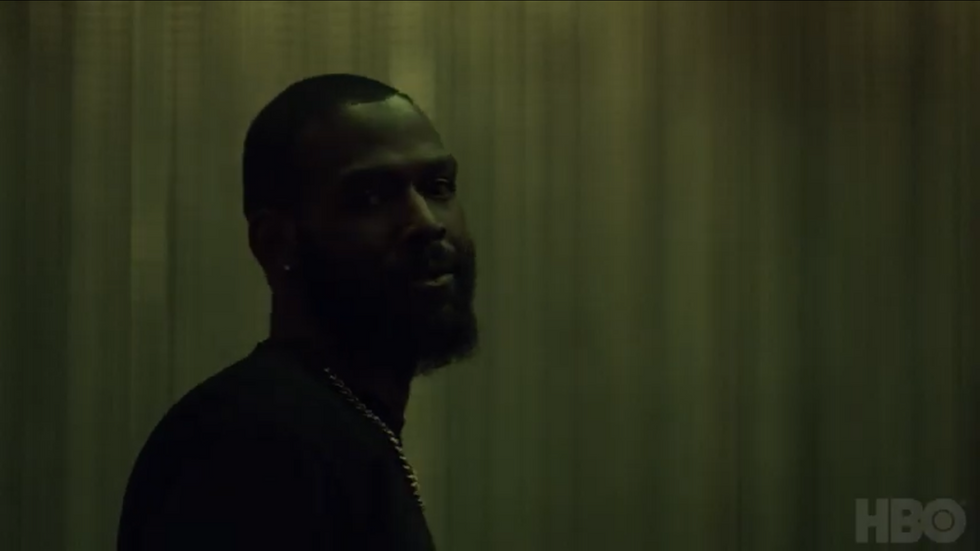 HBO/YouTube
Kofi Siriboe has been pulling double-duty starring in Queen Sugarand hit Netflix movies like Really Love. This year, he starred in Doja Cat's "Streets" music video and has been making movies as a business owner with his brand, We're Not Kids Anymore. And now sir is about to be guest-starring in the final season of Insecure? Issa Rae, you are a visionary!
Issa is still insecure about her place in the world.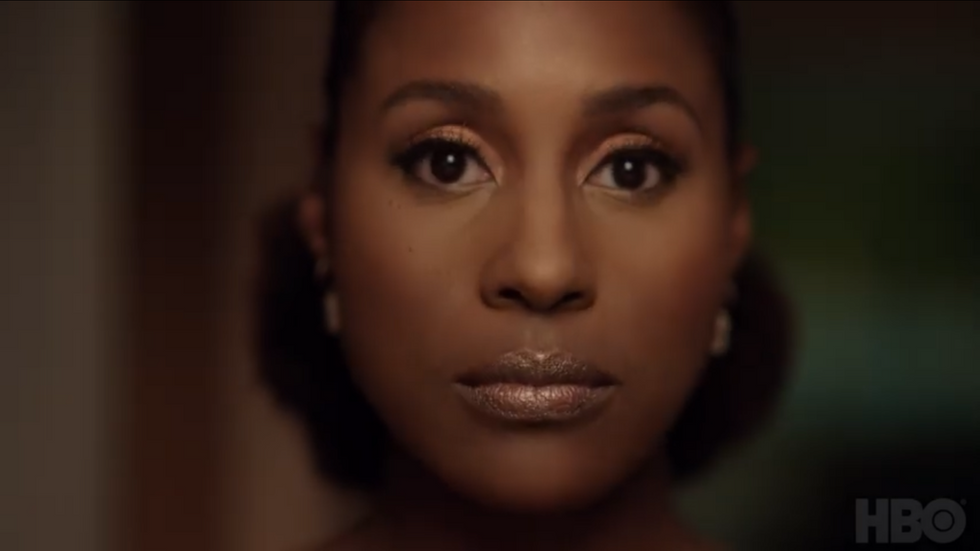 HBO/YouTube
Despite the professional glow-up of Issa's character walking away from the comfort zone of her job (We Got Y'all) to pursue the dream that set her soul on fire, sis is still battling life's many uncertainties. She leveled up by pulling off an incredible event last season and from the looks of it, that move has opened career doors. But as Issa said in the trailer, she's ready for her life to be in the place where she isn't so unsure about everything. Girl, aren't we all?
Some of the career doors that are opening for her are making her feel like she's playing a role versus walking a path where she's successful in reality. It's something that a lot of us are sure to find relatable, myself included, but what's beautiful is amid the self-doubt, there are pockets of joy as she acknowledges where she's come even if she still has a way to go.
What's up with Issa and Lawrence?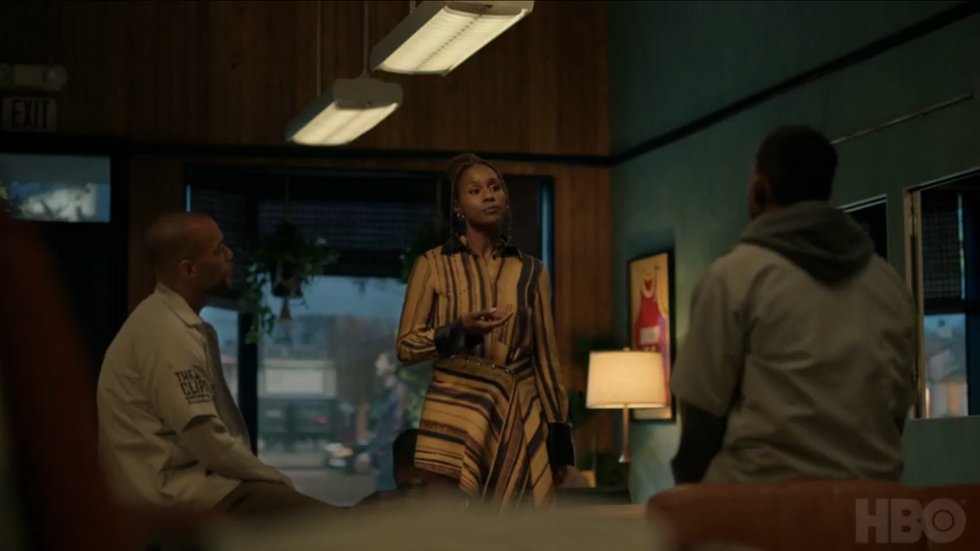 HBO/YouTube
Umm, we don't know for sure if Lawrence (Jay Ellis) and Issa are still a couple. But with that earth-shattering announcement he revealed in the season four finale, we can't imagine that their second chance at love survived it. But it's quite possible that the two are doing their best to work through it. Personally, we really see it for her and Nate (Kendrick Sampson). Just saying.
Only time and the season premiere will tell us definitively where she and Lawrence stand post-baby gate.
But also, whose baby is that?!?!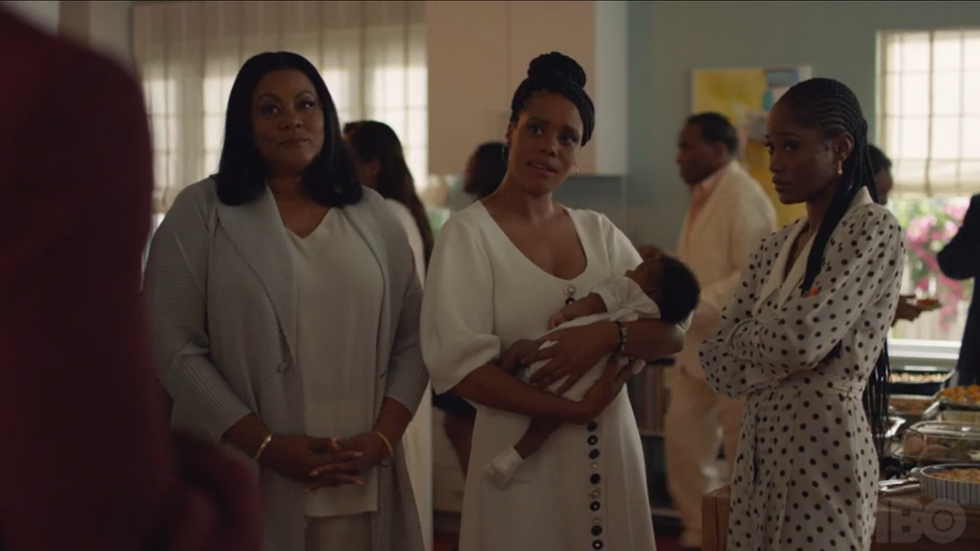 HBO/YouTube
Chile, we don't know. But we have our best guesses... Sips tea.
Watch the official trailer for 'Insecure' Season 5 below: 
Featured image by HBO/YouTube