We live in a time where seemingly overnight celebrities pop up on social media, leaving us to question where we all stand in our personal journeys.
---
Social media has skewed the millennial perspective of success. We falsely believe that by taking an inch, we deserve a mile and our version of success fits that formula. The allure of the overnight success story is one that taunts us mere mortals who wonder why with all the rise and grinds we do on a daily, we haven't been met with the same results.
The truth about success is that it is not instant and it is never overnight.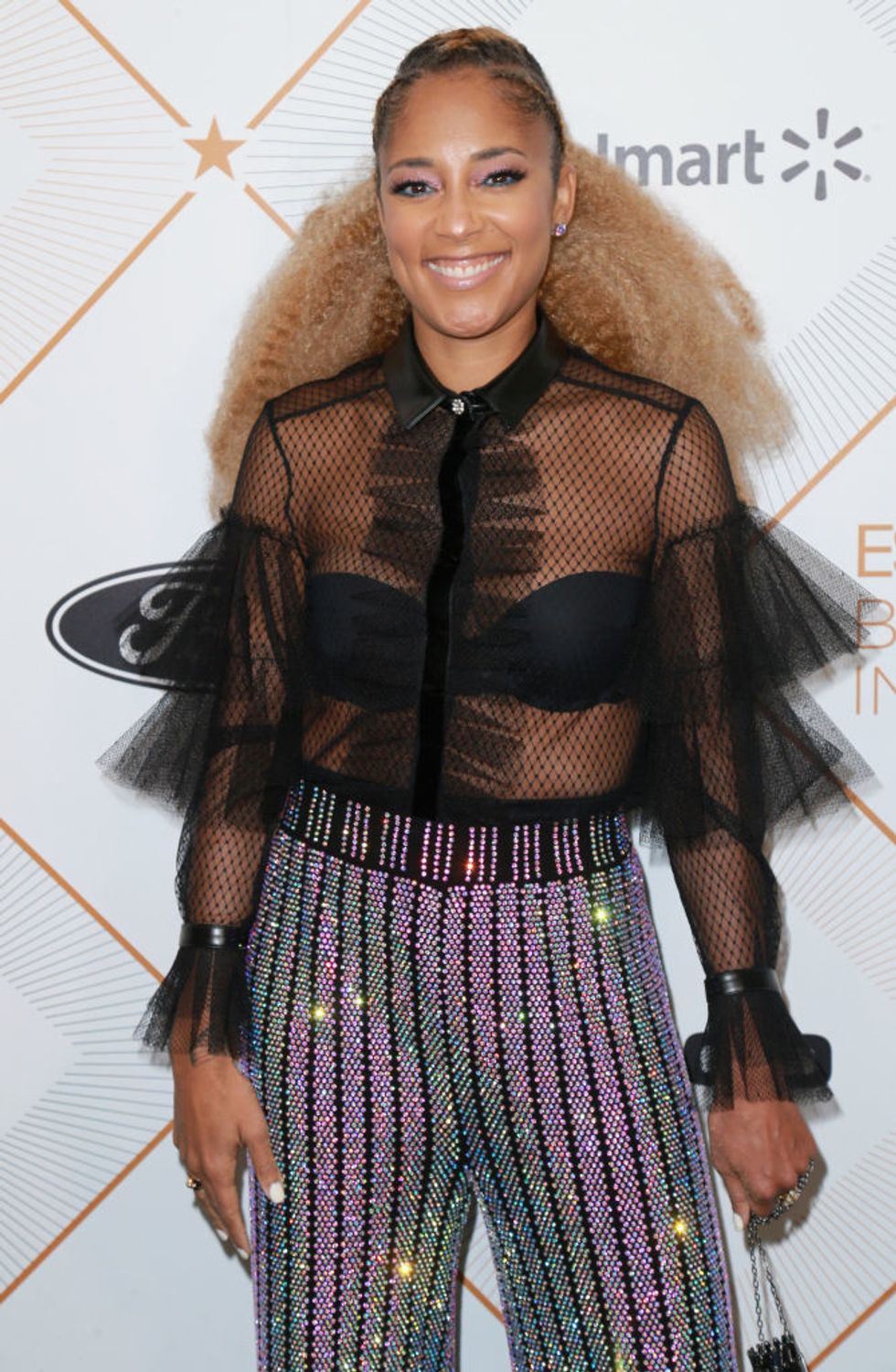 Getty
Amanda Seales is a true testament of this. Although she's been in the game for over 10 years, as a actress, stand up comedian, VJ and a stint as ½ of the duo Floetry. she's just now reaping the rewards of her labor with a breakout role in HBO's Insecure, as well as performing in comedy houses as an opener for Chris Rock and more.
On Thursday, we met up with Amanda and a few of our favs on the red carpet at the 11th annual Essence Black Women in Hollywood Awards and they dropped major gems on success and what it takes to have a long-lasting career. When asked about the false perception of overnight success, Amanda told us:
"This game is so much about stamina. It's not just about talent. A lot of us got talent, it's definitely not about being cute. We are all cute. The game-changer is who can last, through the trials, tribulations, the self-doubt, the fails. The misdirects, you think you are going in this direction and it's like 'uh ha! Got you b-tch' That's really where you find out who has it."
"I think a lot of folks don't understand that it's not a diss to your talent to have to continue to work to get people to know," she added. "When we talk about knowing your worth, it's not just about knowing how to not get undersold, it's also about knowing how to not oversell. Know where you are in the marketplace."
Amanda even touched on how she views her success, which she likened to an on-point analogy of a plane ready for lift off. "I'm at the airport. Like, I'm in the terminal. You know what? I'm at the gate. I was in TSA just like, 'Not there yet, huh?' Now we are at the gate, and we are ready to board because I have not taken off yet. Y'all haven't seen nothing."
New York Times best-selling author Luvvie Ajuyi, who was a blogger for over 10 years before snagging a major book deal followed by a TV deal with Shonda Rhimes also had some strong words of advice for anyone seeking instant gratification in their career:
"There is no instant. I am a 12-year overnight success. There is no instant, you have to work at it. There is literally no shortcut that is going to guarantee that you will stay there. You have to practice your craft, you have to learn some lessons along the way (hard ones), and then hope for the best."
Representation, or lack thereof, has led to a Renaissance of Black Women in media and we are here for it. Access to social media offers more leverage to millennial Black female creative professionals than ever before. Tessa Thompson reminded us on the red carpet that the road to success is not easy, and if we don't see a lane for ourselves, create our own.
"When you look at all of the women that are being honored today for example, all of us had a long road to get here and the road continues after this day. I would say the thing that's so exciting about millennials now that we work in a time where if you want to make something, make it and put it online. That's what Issa Rae did. And did it for many years before Insecure happened. I think if you see a void. If you are not seeing yourself in media, then put yourself there."
Real success takes time.
And the women at the Essence Black Women in Hollywood luncheon are symbols of perseverance, standing as pillars that exemplify the hard work, drive, and dedication that propelled their careers forward and to the top. Each woman is a titan in her own right, moving mountains and breaking through glass ceilings, showing the world what bosses do.
Watch our red carpet coverage of the Essence Black Women In Hollywood Luncheon below: