---
The announcement that Netflix acquired the 90's sitcom Moesha has given us all nostalgia. Still, minutes into season one, everyone, including Jasmyn Lawson, editorial manager of Netflix's Strong Black Lead had to admit that Kim was treated like trash.
Yeah, Moesha was big trash, especially towards Kim. Oooo. I am not ready for the think piece tweets
😩😩😩😩

— Jasmyn (@JasmynBeKnowing) August 1, 2020
Minutes into season one of Moesha it was clear: she was there to be the butt of every joke. Her friends weren't kind to her, and when Moesha wasn't picking her apart, she was chasing Hakeem, who visibly wasn't interested. It was hard to watch, and I wondered how actress Countess Vaughn felt playing a character like Kim. Ultimately, the show's takeaways are a mirror of the times, and the thoughts and feelings of those in the writer's room.
Still, that doesn't change the lasting impression that many plus-sized women felt with them after all of Black Twitter re-watched Moesha together. Seeing Kim made me question how I saw myself growing up.
My weight has fluctuated since childhood, but when I think back to the years that I hated how I looked, I realized that I wasn't even overweight. I developed a lot faster than my friends, and by thirteen, I had the body of a grown woman. But I stood out, and everyone saw and I was picked on a lot. By girls who didn't like me, adults in my family, and guys I went to school and church with. So at almost 30, it's clear why I gravitated towards The Parkers, Vaughn's spin-off and not Moesha. I didn't like Moesha because I didn't feel seen. And chances are if you're reading this and you're plus size, you didn't feel seen either. But how could you?
On cable television, 90% of women featured are not plus size. 67% of American women wear a size 14. This is why when we have the opportunity to have plus size women on screen, we need more from their characters. And why characters such as Kelli from Insecure are a clear indication of the necessary work we still have left to do.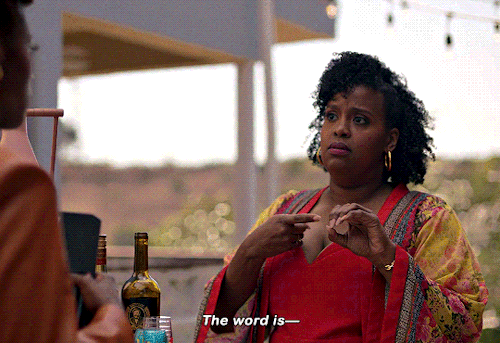 I wish I could say that scenes where Kelli is overly flirtatious and often the butt of the joke (when she peed on herself at Coachella, or got fingered underneath a table while she proclaimed that it was her 'cheat day', another stereotype of plus size women fad dieting) weren't just in poor taste. Still, they can have a lasting effect as studies show "overweight girls who internalize fat stereotypes report low psychosocial well-being" and feelings of inadequacy.
To dismiss the reality of these stereotypes that fat women have higher sex drives, no self-control, or tell jokes so that they don't become the joke, is cringeworthy on screen.
And while I love that Kelli is seen working and showing up for her friends, why is she the only character on Insecure that we've never seen in a relationship? We've been through hell and back with Issa and Lawrence, been to Tiffany's baby shower and seen her battle postpartum depression, met Andrew's brother and weird wife on vacation - and we've never even seen the inside of Kelli's bedroom.
Ask yourself why that is.
Watching #Moesha in my 30s hits different now. The fat shaming of Kim aka Countess Vaughn from the pilot onwards has me shook. I know it was the 90s, but DAMN! Every episode a Fat Joke?! I really wonder what that does to a young actor's self esteem week after week on set?

— Danielle Pinnock (@bodycourage) August 1, 2020
Vaughn's character Kim shined in her hit spin-off The Parkers, but Oscar-winning actress Monique dealt with so much fatphobia. The plot was her chasing Professor Oglevee for the show's entire run, while his thin love interest Veronica often commented on what she deemed to be her "grotesque" body; all for Nikki to finally end up with Stanley at the end, after she fell in love with a man who loved her for her. And shows like The Game that displayed Malik Wright hiding his "fetish" for big girls when he told his secret love interest Renee that she couldn't go to the door in his sneakers because he didn't want to blow their cover, as if being seen with her would've been career suicide. The media has made it clear with its slander of Lizzo that the world doesn't see it for fat women, but when our own people create stereotypical characters, it makes us question how they see us and to be frank -- it's triggering.
The stereotypes that are placed on plus size women weren't something I experienced until I was grown, and by that point I'd already known that every man didn't treat us that way. But what about the women who've never seen anything but what is portrayed in the media?
Where are the plus size women that are just women, who live full lives, have sex scenes like Brely Evans' character on OWN's Ambitions, Rondell Lancaster? We need more of them; we deserve more of them, it's been time. What I loved about 90's TV characters like Living Single's Khadijah and Synclair, who's weight was never even mentioned and they lived their lives, and had sex scenes, often. Queen Latifah's character owned her own business, had a long-lasting relationship, and Synclair was happily married on-screen, as a plus-size woman. They were women with goals, ambitions, families, and partners that we saw visibly on a weekly basis.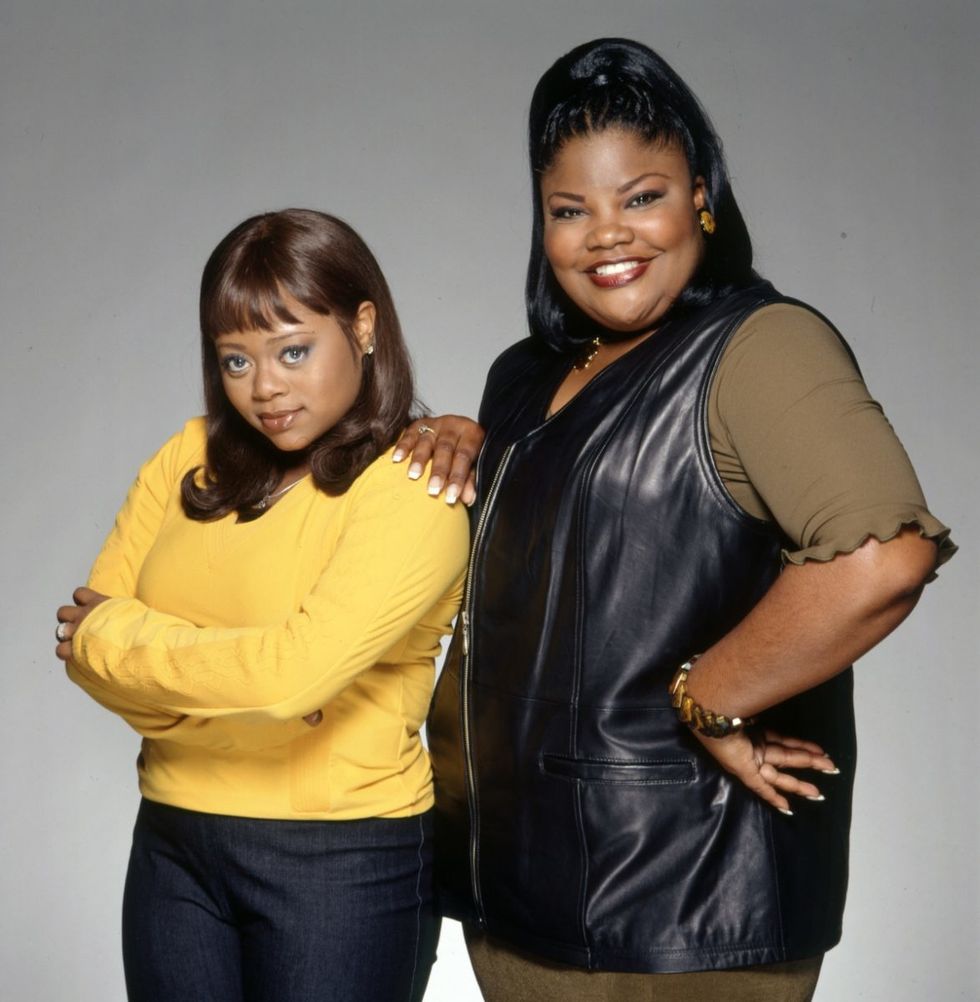 CBS via Getty Images
Which is why Vaughn's spin-off meant so much to me. She dated and was showered with love by the men who courted her, had her own business, had great friends, and she was the fashion icon we never knew we needed. It gave me the confidence to experiment with my clothes, know that I was worthy of men dating me with intention, and it solidified my relationship with my mother.
Kim's character revamp was what we needed, and as much as we love Brandy, Moesha will forever be a reminder of the times we lived in when we weren't seen as equal. Where even on our own shows Black women weren't protected. As a community, plus size women share an experience of pain and lack of acceptance, but we are so much more than that.
So for anyone who watched Moesha and didn't feel like you were enough, know that I see you, I love you, I am you, and we are more than enough. Here's to all the shows that will be written that our daughters will have to look to for encouragement, not images that will retraumatize them years later.
Featured image via Getty Images