Longer days and shorter nights mean that baecation season is among us ladies and gentlemen, and thanks to Gabrielle Union and Dwyane Wade, I have the perfect destination for your summer-loving escapades. After retiring from a 16-year basketball career, NBA legend Dwyane Wade and his black queen are taking a trip around the world that will make you jealous AF. The couple recently kicked off their #WadeWorldTour and served us real-life travel goals via the 'gram.
The first stop on their worldwide adventure was Greece, where Gabrielle rocked an itty bitty bikini and Dwyane let it all hang out. The island-hopping couple has kept us posted on all of their baecation loving via Gabrielle's Instagram stories, and if you're like me, you were ready to buy a flight to the land of sunshine and gyros like... yesterday.

Known for its ancient ruins and beautiful beaches, this is the perfect place for romance. Not to mention, you still have a few weeks before summer starts... so what are you waiting on, sis? Get your favorite budget airline search engine revved up and get to booking!
If you're considering following in Gabrielle and Dwyane's footsteps and jet-setting to Greece but I haven't quite convinced you that Aristotle's hometown is the ideal place to get it on with your special someone, these spots might just get your inspiration flowing:
Disconnect on Hydra Island
Imagine a place with no pollution from noisy cars and motorcycles, surrounded by white sand beaches and amazing sunsets. Now open your eyes. Boom, you're on Hydra Island.
On this quaint body of land in Greece, no cars are allowed and you have to take a water taxi to get from one side of the island to the other. If you and your boo are in need some quiet time and dope scenery, Hydra Island is the perfect destination.
Drink Wine In Santorini
Known for having some of the best sunsets and wines in Greece, Santorini is the touristy romance destination of your dreams. Along with red sand beaches, hot springs, and mineral mud baths, you and bae can take a tour of the Santorini volcano at sunset to really get the flames going.
Go Nude In Mykonos
Whether you and your man are looking for a turn-up or a wind-down, Mykonos is the way to go. From private beaches where you and your partner can go all natural (and yes, it's legal) to summer disco parties that are known to be lit AF, this city has a little bit of something for everybody. This bohemian Mecca has some of the world's best beaches and native Greek seafood galore.
Eat Your Way To His Heart In Thessaloniki
We all need a therapeutic dip in salt and mineral-filled waters every now and then, and one of the best places to do that is in Thessaloniki. As the second largest city in Greece, the metropolis is Greece's food capital and is known as the "city of love". Relish in the modern art of the city and make some beautiful music with your boo later while watching the sunset at the Macedonia, or one their many other luxurious hotels.
Featured image by Instagram/@gabunion.
According to Gabrielle Union, there's a point in every woman's life where she has to take accountability for her own healing. And while it's become trendy or cute to be petty or throw shade, I personally believe that it's a sign of being miserable. Boss women don't need Petty Pattys in their circle, because strong women understand that your light doesn't shine any brighter by dimming someone else's.
Gabrielle Union and Jada Pinkett Smith took initiative in an attempt to find their own peace on a new episode of Red Table Talk, where the two actresses sat down to resolve their 17-year feud and affirm the power of having friends that can check you when you're tripping.
"And then I had to just apologize and was just thinking to myself, 'Damn, Jada! That was some petty ass s–t. But at the same time going, 'Well, that's where you were then. Thank God you're someplace else now.' Every time we would see each other, we were always cordial and always nice, but [there] was always tension."
Though neither woman can specifically pinpoint the cause of their falling out, they both admitted that they shared equal roles in the breakdown of their relationship and said their unspoken conflict has affected them both personally. Gabrielle said that after receiving a phone call from Jada, she knew in her heart that it was time to take accountability for her own healing.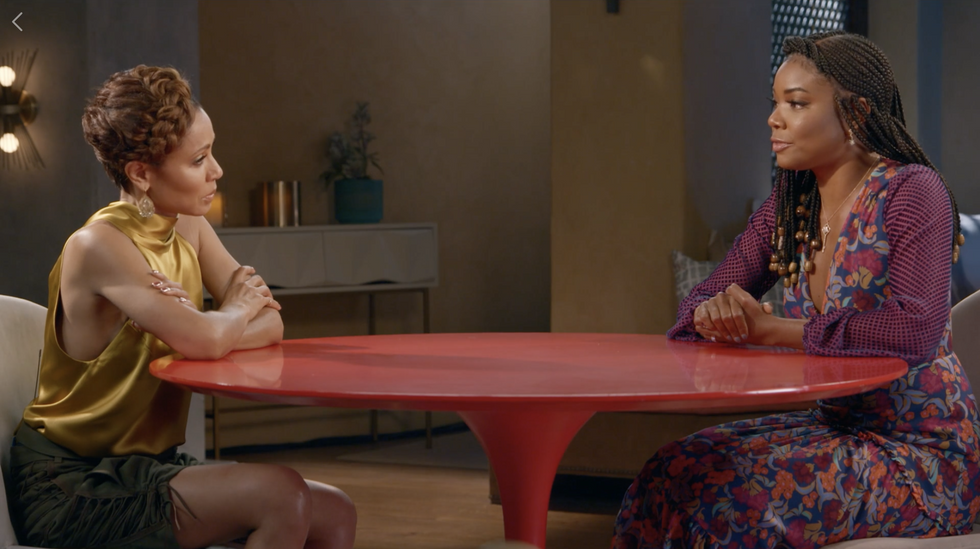 Red Table Talk
"I could have been like, 'Ok! I know this is super uncomfortable, but I'm going to hop in your face and we're going to talk.' But I was like, 'Ok,'" she said. "You think, 'It's not going to affect my life.' But it is. Because your brain keeps going back there."
Female friendships, especially among women of color, have a distinct dynamic. The unique sisterhood among black women is sacred, and fragile and can stand to be one of the some of the most heartbreaking relationships of our lives.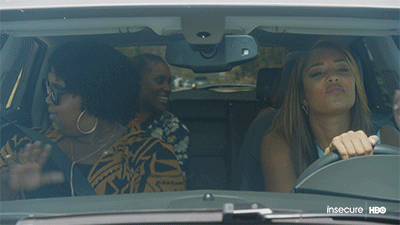 There are women who used to be some of my best friends that I haven't spoken to for years for petty reasons, and there are some women that I simply outgrew. Gabrielle, like many of us, had to reach her lowest point and take some self-inventory before she could decide what relationships could allow growth in her life.

"I had to hit rock bottom. I had to lose everything. For me that was my first marriage, going through the divorce process. I lost my show. My show was canceled. And I was having difficult relationships with my BFFs. My day ones. It was everyone's fault but my own. I literally found myself at home underneath my bed with my dog. I was like, 'I don't think I can get any lower than this.'"
It was then that she began working with life coach and fitness instructor AJ Johnson who helped her understand that she was the underlying cause of all of her problems. Gabrielle mentioned a blunt moment of truth when AJ checked her for throwing shade at another woman and said that it was then that she decided it was time to make some serious life changes.

"AJ said, 'Did you get the job that you wanted? What did you accomplish by tearing that woman down?'" Union said. "'All you did was reveal to everyone at this party what low self-esteem you have.'"
"That's what it took. It was harsh in the moment, but it was like, damn. 'I have been communicating through negativity. I've been shrinking other people, hoping that I'm growing.' I had to call a thing a thing. 'I'm a hater. I'm a troll…' All of those negative things that had been happening in you life, it's exactly what you're putting out, you're getting back. It's ugly, it's hard, it's painful, to recognize that you are the common denominator for the vast majority of your problems."
It's so easy to play the victim especially when victimhood is comfy, says Gabby. Kind of like a snuggie. A lot of us, myself included, get all wrapped up in our Snuggie of unaccountability and our lives and dreams can pass us by if we don't shed our comfortability and take responsibility for our own healing.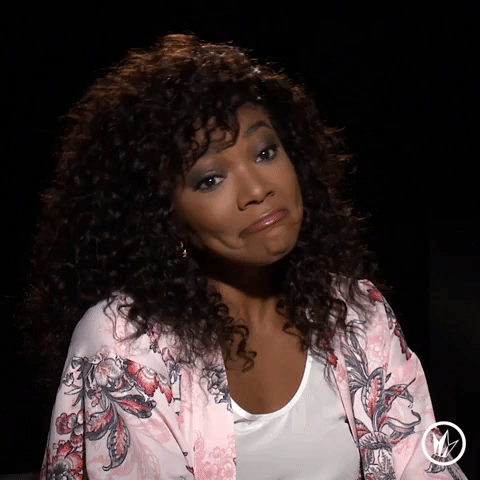 Your best friend hurt you, your man left you, your sister did you wrong, and your mother neglected you. Now what? Take initiative to make amends to heal your wounds, even if it's uncomfortable and especially if you don't feel like it.

This intimate conversation between Jada and Gabrielle reminds us just how fragile and important the connections we make with other women really are. We're all in this together, but so often we're too engulfed by gossip, rumor, and miscommunication to be inspired by the magic that our fellow woman creates.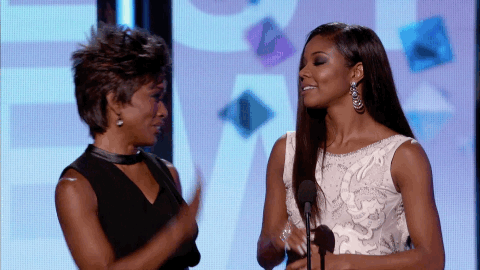 At times, it feels like the whole world is against us, so we have to be able to be here for one another to ensure our survival in a misogynistic world that's basically set up for women of color to fail. Sisterhood doesn't come easy; but Gabrielle and Jada remind us that it's worth it.
Check out the full episode below:
Keep reading...
Show less