Over the last few years, Zendaya has become red carpet royalty. The actress has joined a coveted list of celebrities who people look forward to seeing on the red carpet due to her remarkable style. With the help of her stylist Law Roach, the Emmy award-winner always reinvents herself with her looks and often makes award shows' red carpet best-dressed lists. During an interview with Vogue India, Zendaya reflected on her best red carpet moments and shared her favorites.
"It's like picking your kids," she said when asked about her favorite looks. "Picking your favorite kid, how are you supposed to do that? You can't."
"Some of my tops–Tom Ford breastplate were my favorites, Joan of Arc was fun, our yellow Valentino moment at the Oscars. Everybody actually thought that Law came with a leaf blower," she said. "It was just actual wind that for some reason was only there when I got there. Which made it very difficult to get the shot but we worked it out."
In January 2020, Zendaya wore the pink Tom Ford breastplate and a long, flowy skirt to the Critics Choice Awards.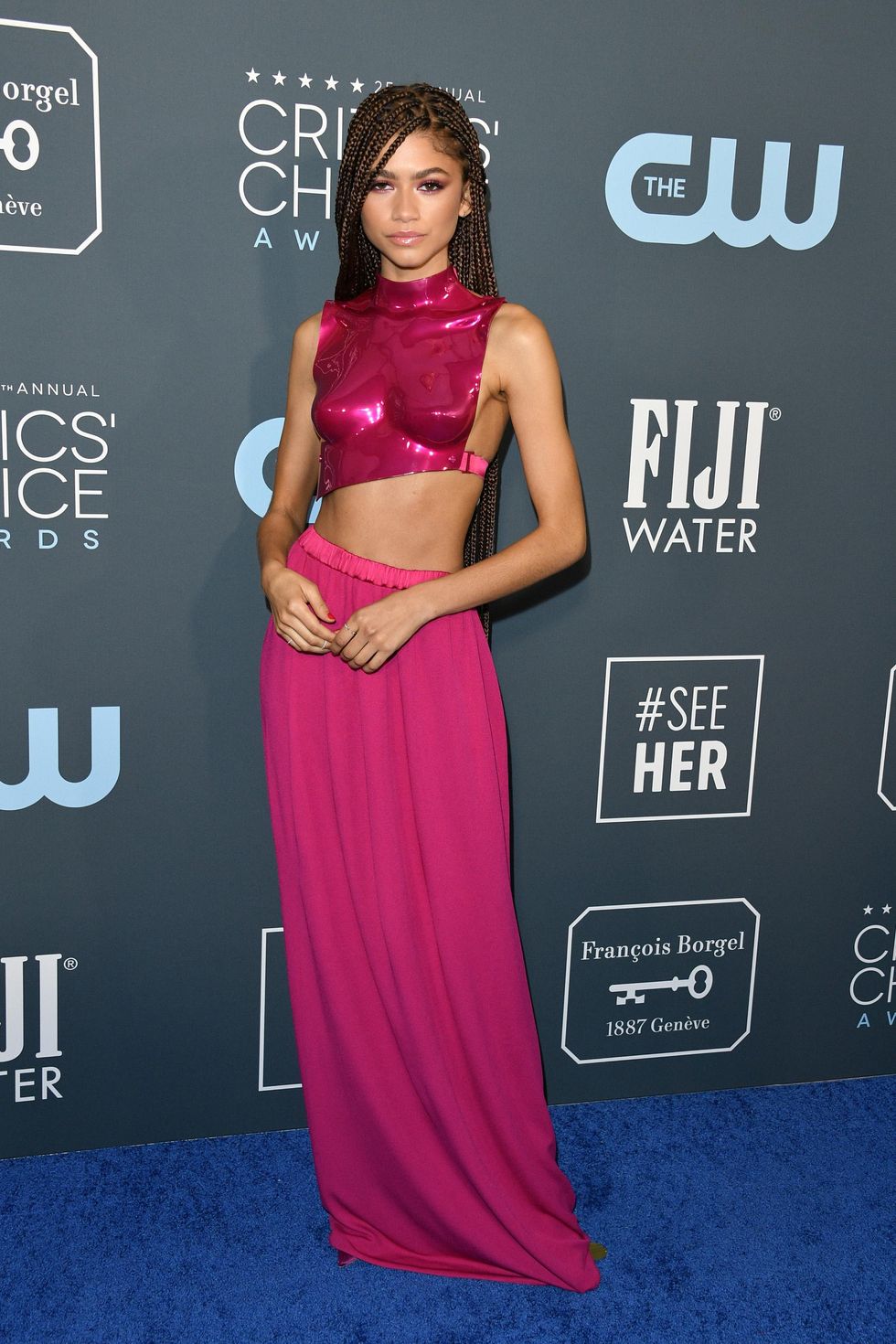 George Pimentel/WireImage
Her Joan of Arc look took place at the 2018 Met Gala where the theme was "Heavenly Bodies: Fashion and the Catholic Imagination." She wore a custom Versace gown that featured armor on the neck and shoulder.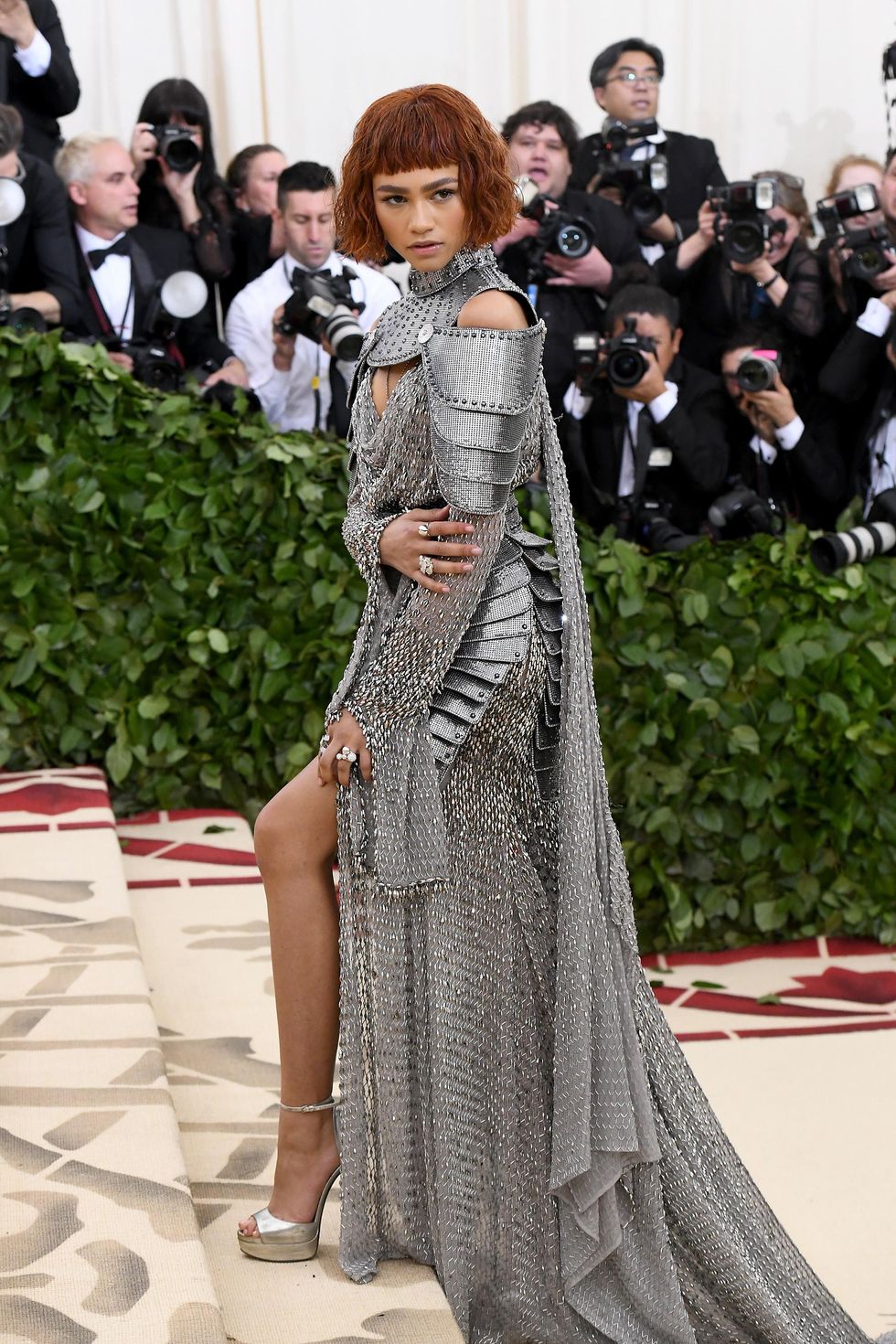 Noam Galai/Getty Images for New York Magazine
Last but not least, her yellow Valentino gown was a moment at the 2021 Oscars. Her hair was long and wavy and parted down the middle. And like she mentioned, she brought the wind with her.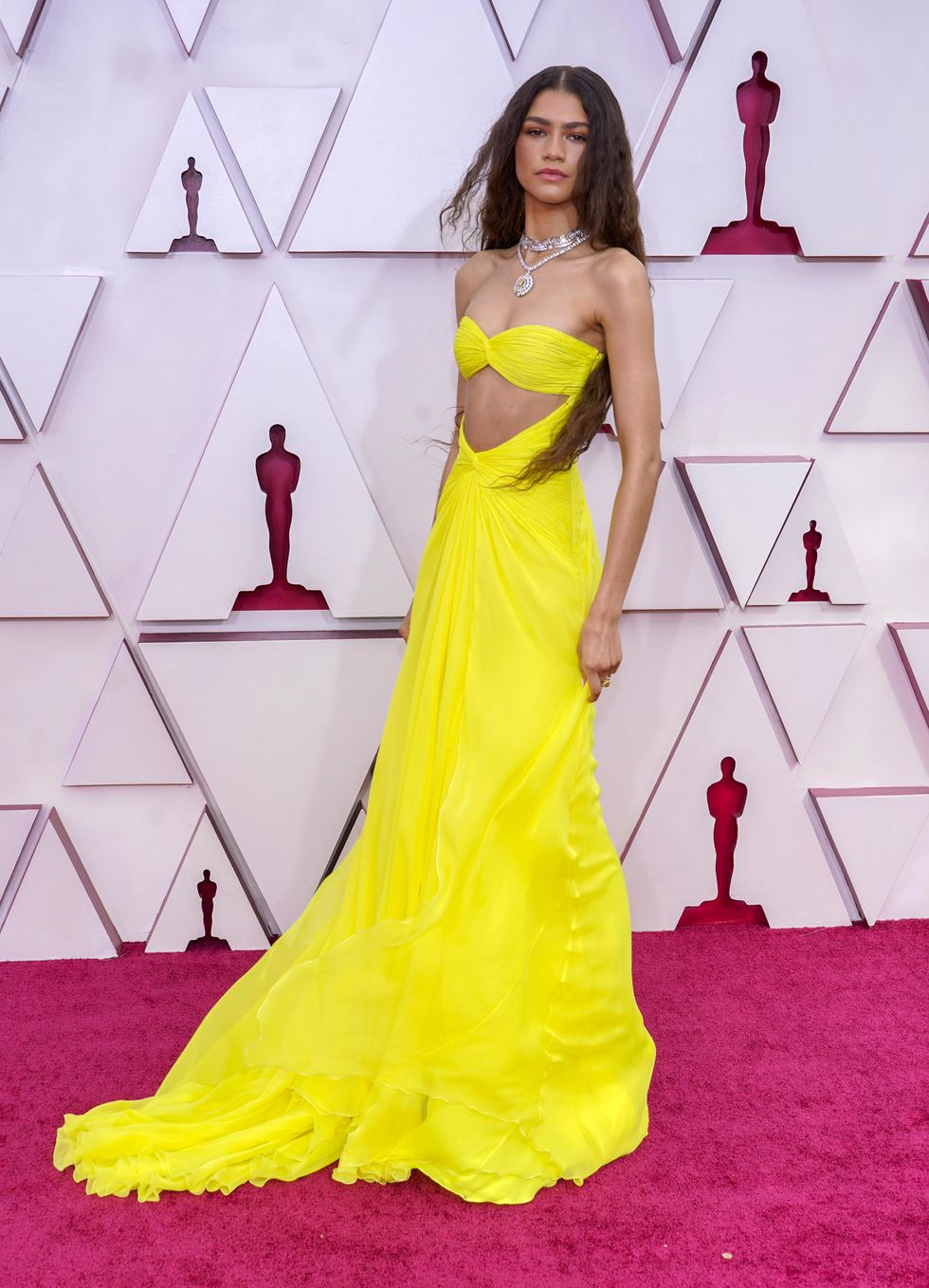 Chris Pizzello-Pool/Getty Images
Throughout the video, she tackled other questions such as what superpower she wished she had and the best decision she ever made in her life. She then answered a fan who asked her where she saw herself in 10 years. "In 10 years, hopefully, happy," she said. "My aim is to be doing things that make me happy and bring me joy so right now that's what I get to do currently which is like to act. And that brings me a lot of joy."
"If there was ever a time that it didn't bring me that satisfaction, I would be glad to switch to something else and whatever that is I don't know," she continued. "Hopefully directing but who actually knows."
This isn't the first time Zendaya has mentioned wanting to get into directing. In her 2021 British Vogue cover story, the Euphoria actress shared that she has been thinking about getting behind the camera.
"If I ever do become a filmmaker, I know that the leads of my films will always be Black women," she said. "I gotta hurry up and figure out how to f–king become a director, man. I'm trying, I'm learning every day, I really am. There's so much I want to do."
Zendaya Answers Your DMs and Eats Italian Food | Vogue India
Let's make things inbox official! Sign up for the xoNecole newsletter for daily love, wellness, career, and exclusive content delivered straight to your inbox.
Featured image by Jeff Kravitz/FilmMagic for HBO
We have witnessed Zendaya's career consistently rise over the years going from a Disney Channel darling to an Emmy award-winning actress and style icon. Her range in Hollywood is both equally praise-worthy and inspiring and at just 25 years old her future looks brighter than ever. Starring in HBO's Euphoria, Zendaya took on the challenge of playing a drug addict named Rue, in which she made history in 2020 by becoming the youngest person to win an Emmy for Outstanding Lead Actress in a Drama Series and she has even teased about possibly directing sometime in her career.
But with so much success in Hollywood, the possibility of the Dune star focusing on music full-time may be slim. The former childhood actress starred in the Disney Channel hit show Shake It Up where most people were first introduced to Zendaya and from there she starred in K.C. Undercover. The Disney Channel showcased Zendaya's singing and dancing skills and in 2013 she released her hit song "Replay" from her debut album. She later followed that up with the buzzing 2016 single "Something New" featuring Chris Brown.
Since then, she would drop singles here and there for soundtracks on TV shows and films that she has starred in such as the powerful ballad "I'm Tired" along with Labrinth on the Euphoria soundtrack. So, that begs the question, will we ever get to see the young queen become a music superstar? Zendaya answered that question from her Spider-Man co-star Andrew Garfield in the cover story for Variety's Actors on Actors issue.
Zendaya & Andrew Garfield | Actors on Actors - Full Conversationwww.youtube.com
"I was talking to Sam [Levinson] about this earlier. I was like I don't know if I could ever be a pop star," she said. "It's because as an actor, there's a level of anonymity that I get to have, which I really like."
"And I get to sort my stuff, whatever that is, through a character and nobody needs to know about it. Whereas in other forms and other mediums, it's all you all the time. I like the idea that somebody else, meaning Rue, gets to take on that stuff and I can–"
"Boundaries," Andrew added.
"Yeah, boundaries. Learning what's for me," she said before they began talking about Spider-Man.
Further along in the interview, Zendaya gushed about being an actress and how she wants to help others through her work. "I have the coolest job. I love my job so much," she said. "But sometimes you're just like — I dress up for a living, and I don't want to take myself too seriously because I feel like there's people who do far more important things than we do."
She added, "I think for me being in service of other people's healing through my work means that what I'm doing makes sense."
This isn't the first time the multi-hyphenate talked about her music and walking away from the industry. Back in March, the California native thanked fans for the support she received after releasing music for the Euphoria soundtrack.
I stepped away from music quite a while ago, for a number of reasons, but I still really love it, so the kindness and support I've received the past few days just for a little tiny toe dip back into some music means the absolute world to me..thanks<3
— Zendaya (@Zendaya) March 4, 2022
"I stepped away from music quite a while ago, for a number of reasons, but I still really love it, so the kindness and support I've received the past few days just for a little tiny toe dip back into some music means the absolute world to me..thanks<3."

Even though she might not ever become the pop star her "Replay" days suggested, in honor of her love for music, below are 7 times Zendaya's singing blew us away.
When Zendaya had us all on "Replay"...
And then wowed us even more with the live acoustic version of "Replay"...
When she sang "The National Anthem"...
And when Zendaya gave our inner child a voice for the 'Finding Neverland' soundtrack...
When Zendaya and Mario performed the "Let Me Love You" duet we didn't know we needed...
When she surprised us with "All for Us" on the 'Euphoria' Season 1 finale...
When she gave us an unexpected reprise with the help of Labrinth for the song "I'm Tired"...
Let's make things inbox official! Sign up for the xoNecole newsletter for daily love, wellness, career, and exclusive content delivered straight to your inbox.
Featured image by Momodu Mansaray/Getty Images
Zendaya and Tom Holland are one of the hottest young couples in Hollywood. After being casted together in Spider-Man: Homecoming in 2016, fans were hoping that the two were more than just co-stars due to their on-screen chemistry and after years of speculation, fans got their wish.
It's been said that the best relationships start off as friendships and it looks like that's the case with Zendaya and Tom. They both met while filming Spider-Man and in an 2017 interview with People, the English actor referred to Zendaya as his best friend.
"We are like the best of friends. She's so great and amazing," Tom said. "I'm a little worried [about dealing with fame … but] Zendaya is super famous and she's been through this, and I just call her up and say, 'How do I manage being famous?' I'm very glad I have a friend like her."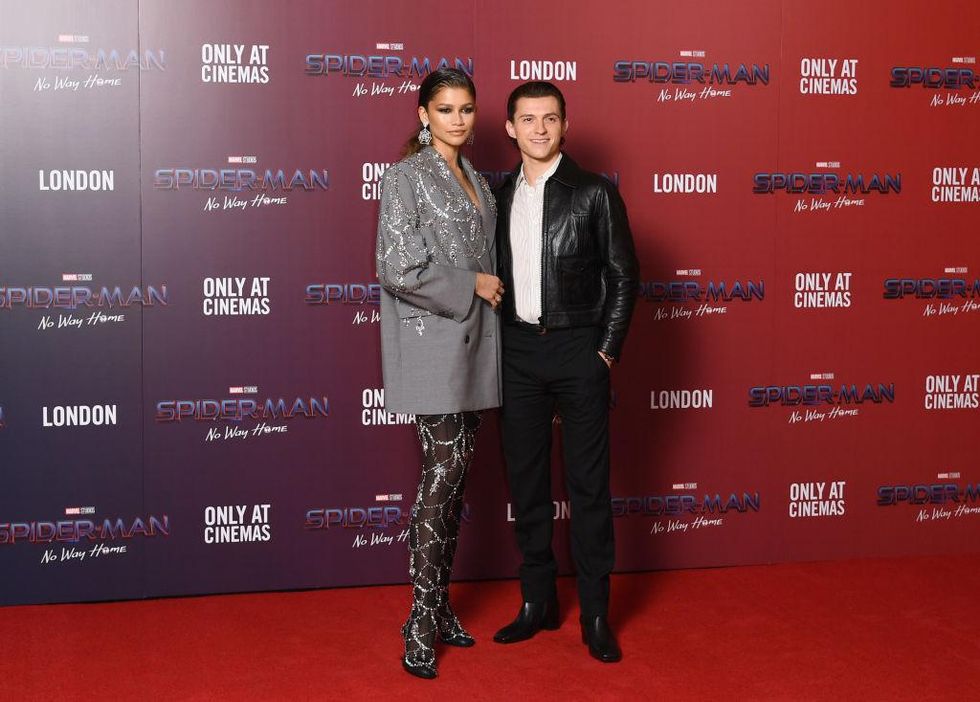 Gareth Cattermole/Getty Images
Adorbs!
However, it seems that they have been in an on-and-off relationship as they have been linked to other people since initially sparking romance rumors in 2017.
The Disney alum reportedly dated her Euphoria co-star Jacob Elordi in 2020 and Tom was rumored to have a romance with family friend Olivia Bolton in 2019. But like any on-and-off relationship, they found their way back to each other.
Here's a timeline of Zendaya and Tom's relationship:
2016
The 25-year-old actress made her first appearance on her now beau's Instagram back in July 2016. While it appeared like an innocent pool day with friends, this could also be looked at as the beginning of their romance.
@Zendaya Does the press tour count 😂😝 https://t.co/2WsstZPyde

— Tom Holland (@TomHolland1996) July 13, 2017
While Tom said that he and Zendaya were just friends in the People July interview, another source claimed that they were more than that. The source said that they began dating while filming Spider-Man.
"They've been super careful to keep it private and out of the public eye but they've gone on vacations with each other and try and spend as much time as possible with one another," claimed the source. "They're both really ambitious and they challenge each other — but, most importantly, they make each other crack up. They seem to have a really similar sense of humor and love joking around together. They have great banter back and forth."
However, both of the actors denied the claims on Twitter. "Wait wait...my favorite is when it says we go on vacations together HA! I haven't been on a vacation in years! hbu @TomHolland1996???," Zendaya tweeted. Tom retweeted her and wrote. "Does the press tour count?"
The rumors didn't stop there. In December of the same year, Tom had an outing with Zendaya and her parents. Page Six reported that the actress' parents seemed to be "charmed" by the Englishman.
2018
Both Zendaya and Tom were pretty lowkey this year, sans a couple of Instagram posts Tom shared of the Dune actress. In May, he praised his "mate" for her MET Gala look. "All hail the queen. Killing it mate 🙌🏻," he wrote.
Later on in September, he wished the Euphoria star a happy birthday. "Me, myself and the birthday girl. Happy birthday mate - keep killing it and paving the way for the rest of us ♥️," he shared on Instagram.
2019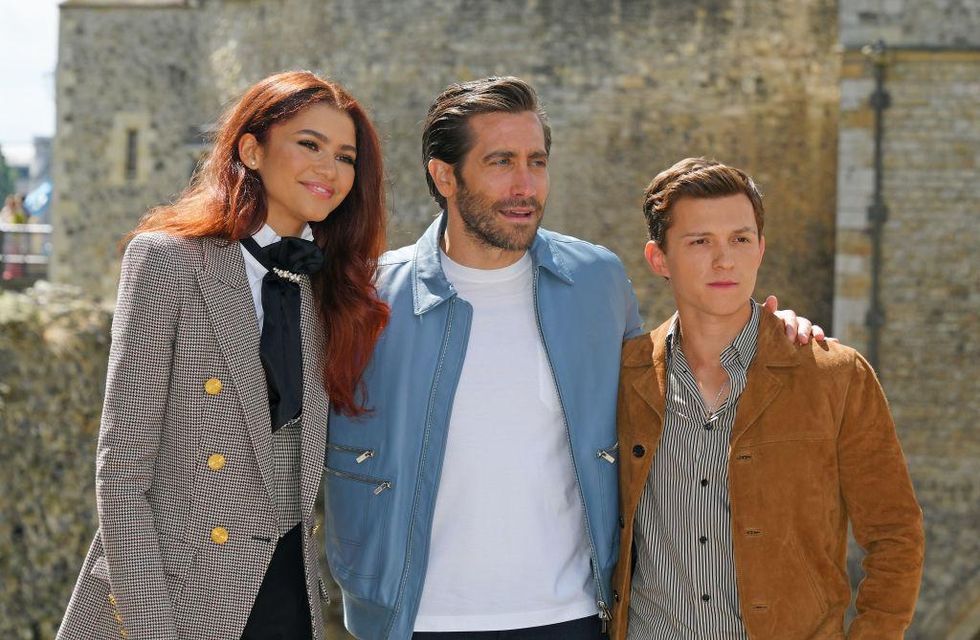 David M. Benett/Dave Benett/WireImage
In 2019, the Spider-Man co-stars were reportedly dating other people. Zendaya sparked dating rumors after she was spotted vacationing with her Euphoria co-star Jacob in August 2019. Tom was also seeing Olivia.
2020
Paparazzi caught Zendaya and Jacob kissing in New York City in February, but they never confirmed that they were a couple. Tom, however, broke up with Olivia, but seemingly confirmed that he was back off the market after he shared a photo of Nadia Parkes on Instagram.
2021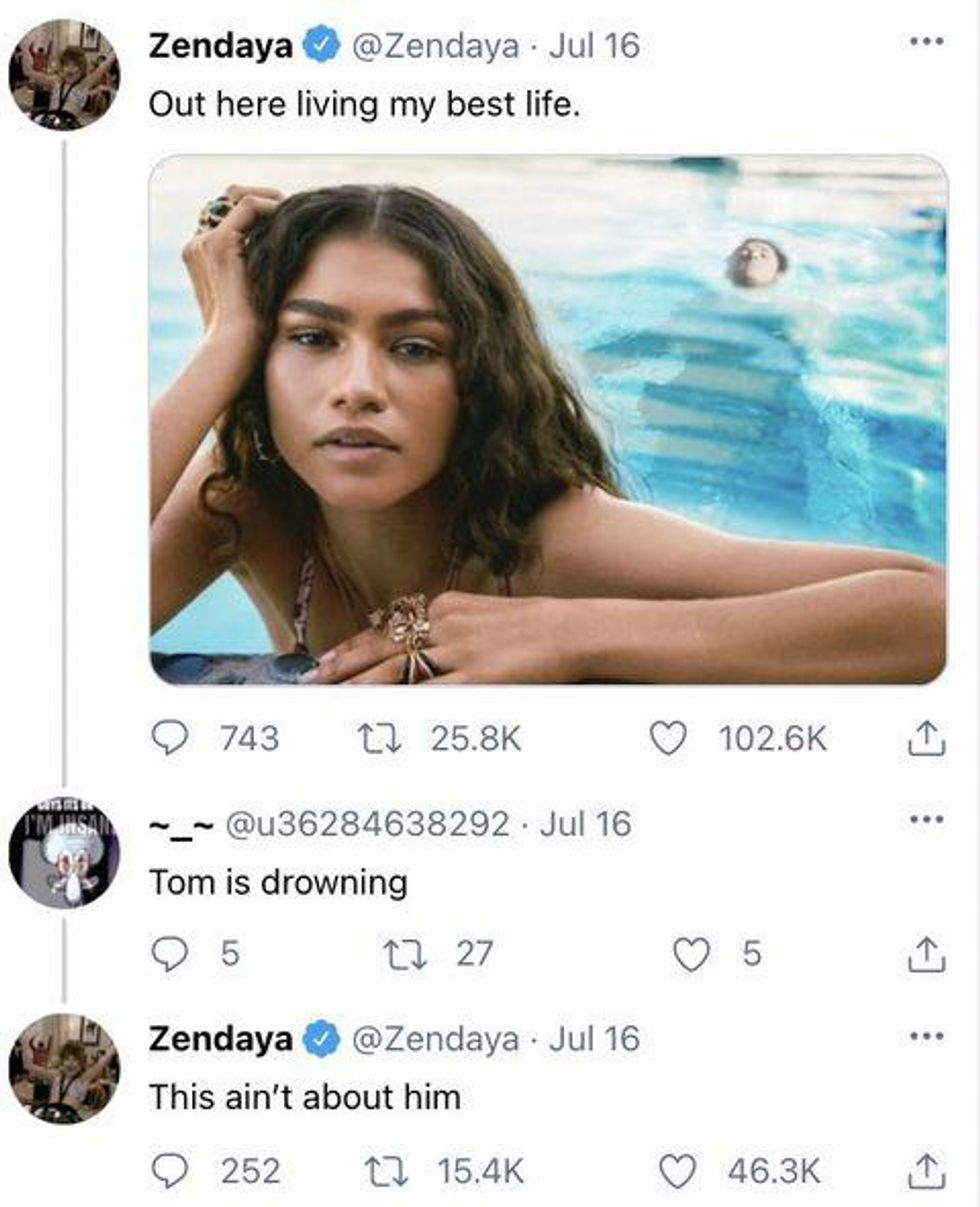 Zendaya playfully shading Tom in a since-deleted tweet back in July.
Twitter
In July 2021, paparazzi photos of Zendaya and Tom kissing appeared online, which sent Twitter in a tailspin.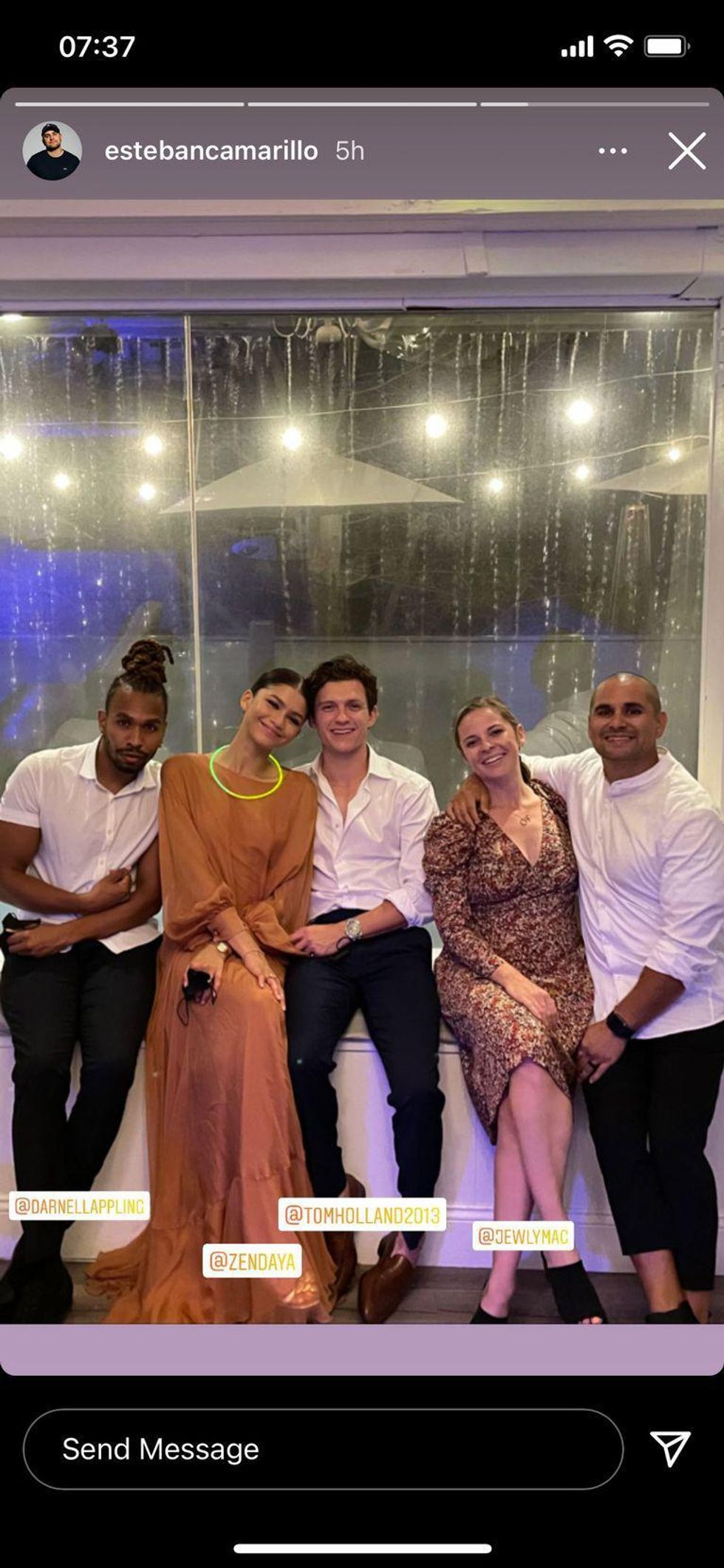 Esteban Camarillo/Instagram
A month later, the pair were spotted attending a wedding together in Esteban Camarillo's IG Story, a fellow guest at the wedding. In regards to romance rumors, Tom and Zendaya kept it cute and still on mute.

However, a source toldUS Weekly, "They're both not one to make their relationship public. They're private when it comes to dating so any photos that have come out would've just been them going about their business and not knowing photographers were around."
In September 2021, not one to shy away from shouting out Zendaya when she's slaying, Tom shared a photo of him and the beauty on his Instagram. "My MJ," it read, "have the happiest of birthdays. Gimme a call when your up xxx."
A month later in October, while on a promo tour for the box office smash Dune, Zendaya took a BFF test with co-star and best friend, actor Timothée Chalamet. One of the questions the BuzzFeed series asked was about their biggest celebrity crushes.
Timothée cheekily responds for Zendaya by saying, "Easy. Tom Holland." To which Zendaya laughs knowingly before answering the same question for her co-star. The adorable moment starts at 1:01.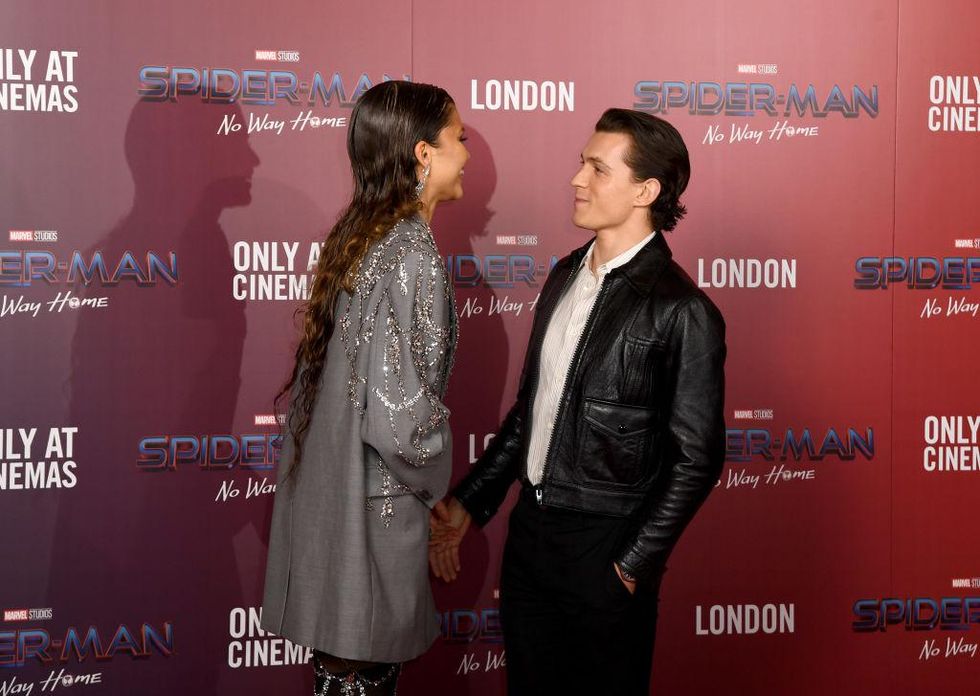 Gareth Cattermole/Getty Images
It wasn't until December 5, however, that they made their first red carpet appearance as a couple. They were all smiles as they attended a photocall in London for their film Spider-Man: No Way Home.

After news broke of their relationship, the actors openly gushed about each other during interviews. Speaking with GQ in November, both Zendaya and Tom spoke highly of each other.
"Having her in my life was so instrumental to my sanity," Tom said. "She is so good at being the role model for young guys and girls. When anyone comes up, like, 'Can I have a picture?' it's never a bad time. Whereas my initial reaction was: 'Why are you talking to me? Leave me alone.'"
Zendaya shared, "The equal sentiment [we both share] is just that when you really love and care about somebody, some moments or things, you wish were your own…"
"I think loving someone is a sacred thing and a special thing and something that you want to deal with and go through and experience and enjoy amongst the two people that love each other."
Featured image by David M. Benett/Dave Benett/WireImage via Getty Images
Zendaya has always championed diversity in Hollywood and proves that she doesn't just talk the talk, but she also walks the walk. In the past, she has called out racism, colorism and even addressed her own privilege as a biracial woman in the industry. For example, in 2018, the former Disney star attended BeautyCon and talked about how she wants to use her privilege to help other Black women.
"As a Black woman — as a light-skinned Black woman — it's important that I say, 'Listen, I can use my privilege, my platform to show you how much beauty there is in the African-American community."
"I am Hollywood's acceptable version of a Black girl and that has to change. We're vastly too beautiful and too interesting for me to be the only representation of that." - #Zendaya in conversation with @BadAssBoz at #BeautyconNYCpic.twitter.com/wZaIrJm1Tw

— Danielle (@theislandiva) April 22, 2018
She continued:
"I always find it weird that … I am Hollywood's acceptable version of a Black girl and that has to change. We're vastly too beautiful and too interesting for me to be the only representation of that. It's about creating those opportunities sometimes. You have to create the path."
Now, she is speaking out again. The Euphoria star and her producing partner Ashley Levinson were recently awarded The Crystal Award from the Women In Film organization, for their Netflix film Malcolm & Marie where Zendaya starred alongside John David Washington, and she spoke to Variety about co-financing the film with Malcolm & Marie director Sam Levinson, as well as giving shares to the crew members.
The movie was filmed during the pandemic.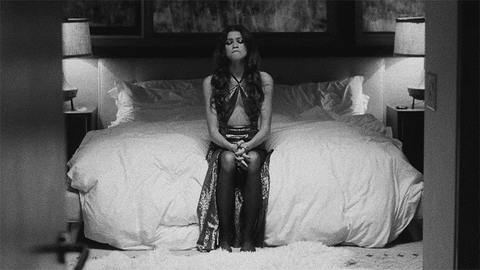 Sad Marie GIF by NETFLIX
Giphy
"There was a world where we hoped that one day, we would be able to sell it and maybe make some money, but we felt that if we did that, that the people who were there every day with us, who took the risk of coming out there and making this art with us, should partake in that. It felt fair. It felt like the right thing to do."
While she called the decision to share the wealth with the film crew a "no-brainer" because the film was a "labor of love," the 25-year-old also touched on the lack of inclusion in Hollywood.
"I think any of us who have ever been in meetings or been in the rooms, you can see it every day, you feel like you are the only person there who looks like you. In my opinion, it's not a lack of talent, it's a lack of opportunity."
"There's always this idea that there can only be one and I oppose that idea. When you open the door, your job is to jam it open for other people to come in."
Being that person to open the door for others is no easy feat, which is something Zendaya can attest to. When it was announced that the actress will be cast as "MJ" in the Spider-Man franchise in 2016, she received a lot of backlash primarily because of her race. Since she has never been afraid to speak up, it was no surprise that the Spider-Man: No Way Home star would eventually respond to the outrage:
"But of course there's going to be outrage over that because for some reason some people just aren't ready. I'm like, 'I don't know what America you live in, but from what I see when I walk outside my streets of New York right now, I see lots of diversity and I see the real world and it's beautiful, and that's what should be reflected and that's what is reflected so you're just going to have to get over it.'"
Featured image by Kristy Sparow/Getty Images)
Ladies and ladies, listen: if you do not watch HBO's Euphoria, then consider this your sign to catch tf up because Season 2 is coming. And if you do watch, then get into this article because there's a lot to unpack about what's going on with the green lit, highly-anticipated new season.
Last season ended with lots of unclear answers to what's going on in each of the teens' lives, but like much of everything with the rest of the world, due to the pandemic, finding out what was next was put on a year-long hiatus. Thankfully, before the first season even ended, we knew another was coming regardless of how delayed.
But wait no more, Rue and Jules are on the way! So, let's get into what all we know about Season 2 of Euphoria so far.

When is season 2 of 'Euphoria' coming out?
Happy 2 year @euphoriaHBO anniversary…see you soon:) pic.twitter.com/IVFpOXhEVx

— Zendaya (@Zendaya) June 17, 2021
Coronavirus had a major effect on production. No, really.
Zendaya, creator Sam Levinson, and the other cast and crew had actually began production of season two for Euphoria in early March of 2020, with a premiere date scheduled for the latter part of the year. They went as far as having wardrobe fittings, set tours, and a table read for their first episode, but the coronavirus pandemic forced production to shut down right before they actually began shooting, like most everything else in the world.
Because of this, there is no set premiere date as of yet, but Zendaya has hinted on social media that it is on the way. However, rushing back to work was never her thing. She told InStyle:
"There is a beautiful second season that has been written, but in order to do it the way we want to do it, we need to wait until it's safer."
Thankfully, the pandemic has been (somewhat) under control and production has resumed.
Zendaya is going to 'dark places' this season.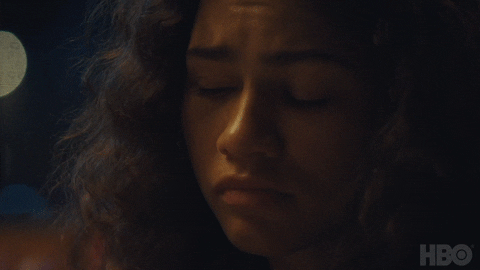 Giphy
In her recent interview with British Vogue, Zendaya and show creator Sam Levinson, open up about what's to come for Euphoria. Although she openly admits that she is "the most sober person you could ask to play this part," she knows that she has to draw her inspiration from others.
"I can only understand it to an extent, and then I have to lean on Sam. He was an addict for many years as a teenager. And he's been clean since he was 19 years old. That's the thing that makes me hopeful. When we have all this really dark shit – especially this season breaks my heart for Rue – there's a glimmer of hope because I know that she is a version of him."
Levinson inserts his take during the interview via email:
"It's such a brutal season. And what I love the most about Z is she's able to go to those dark places and then as soon as I call cut, she's hanging out behind the monitor, eating Cheesecake Factory and cracking jokes. She's also family. We just shoot the shit all day. We talk about the show, the characters, life, movies, politics. She's one of the most grounded human beings I know."
The 'Euphoria' cast is still the cast (so far).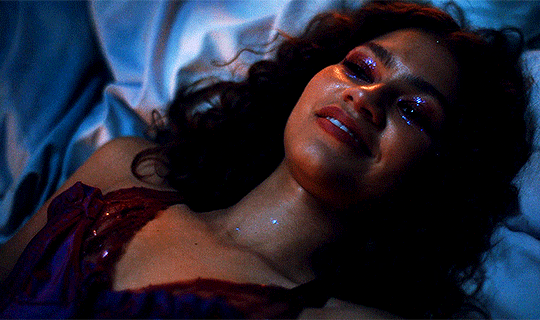 Although there's no formal announcement of cast departures, since no one died in the first season, it's fair to say that the core cast members will be returning. This includes Jules (Hunter Schafer), Nate Jacobs (Jacob Elordi), Lexi Howard (Maude Apatow), Kat Hernandez (Barbie Ferreira), Cassie Howard (Sydney Sweeney), Maddy Perez (Alexa Demie), Chris McKay (Algee Smith), Gia Bennett (Storm Reid), and Cal Jacobs (Eric Dane).
Sydney Sweeney discussed her return, without saying anything at all:
"It's more intense. I can say it's more intense. First season was a lot, second season is out of the ballpark. It's going to be amazing, very intense, crazy season."
Storm Reid added to the cast member chats, by opening up about her character on the new season:
"Yes [you'll see more of her charater, Gia]. She's becoming her own person and she's getting her own storyline, which is very exciting, so I'm excited to start that."
Sis, what's going on with Jules and Rue?!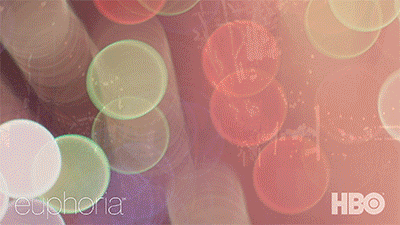 hbo trailer GIF by EUPHORIA
Giphy
Storylines and cast relationships remain tight-lipped, so exploring each character is something we'll have to wait for, but that doesn't mean we can't question where we left off. When we last saw Jules and Rue, they were ready to run away together and live happily ever after. Jules was fearless in her decision, but Rue decided to stay back and be with her family.
Obviously, we don't know where they stand with each other, but there have been hints. Hunter Schafer (Jules) told Entertainment Weekly that she has ideas for Jules.
"I think she learns from experiencing things. And so to experience what she needs to, without being messy, that's from the sort of loving parent/sister relationship I feel like I have with her. That's what I want for her, although who knows how it will play out. I'm sure it will be more messy than I would hope for her."
How will the bonus episodes play into the new season?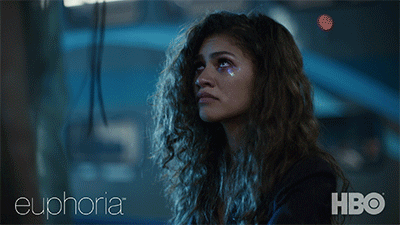 Hbo Crying GIF by euphoria
Giphy
Back in October, two bonus episodes premiered on HBO. The first of two special episodes, "Troubles Don't Last Always", with the focus being Zendaya/Rue. We pick up with Rue sitting at the diner, with another out-of-this-world actor, Coleman Domingo, or Ali, as they celebrate Christmas at a diner after Jules takes off and leaves her at the train station.
And the sheer magnificence comes from the fact that this episode places mostly just the two of them sharing monolithic dialogue--and only dialogue--front and center. It's the first time that Rue's addiction and mental health are solely discussed and highlighted. This episode strips away the multiple storylines, and the glitterati, and the privilege, and showcases Zendaya's talent exclusively, as if she were naked in front of us all and having to act her way into making us not even notice. If you weren't exactly sure why Zendaya won the 2020 Emmy Award for Lead Actress in a Drama Series, then watch this episode and see for yourself. Brilliant.
The second bonus episode followed Jules on her quest to finding her freedom and running away.
Cannot. Wait.
How will Drake be involved with 'Euphoria'?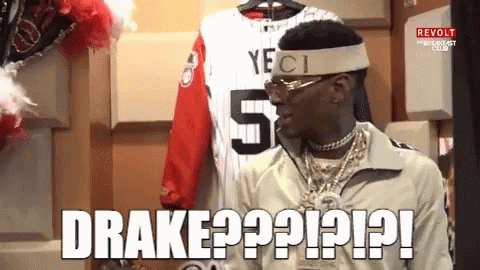 Giphy
As Euphoria fans know, Drake is an executive producer for the show, and famously championed for Zendaya to get the role. He's been to a few premiere parties and he's posted about the show in the past, other than that, he's also been quiet about the fate of what's next. We can confirm however, that Drake is, and has always been, just as excited to show off his involvement in the show. It's unlikely that Drake will return to the small screen for a guest starring role on Euphoria, but the father does seem actively involved with its success.
In 2019, TMZ spoke with Algee Smith (who plays Chris McKay) about Drake's involvement with the show.
"Drake came on set a few times. He threw us a wrap party; he gave away, I don't want to say how much bread he gave away but he gave us some money at the wrap party."
Adding, "It was hefty. You could buy a couple cars, I'll say that."
Whew, OK.
For now, we don't have a premiere date for new episodes, but the fact that it is officially on it's way again, is alright with me. Here's to an even greater Season 2!
You can catch up on past episodes of Euphoria on HBO Max.
Featured image by Giphy

Zendaya Maree Stoermer Coleman
First of her name
Slayer of Red Carpets
Empress of Emmys
Queen of Euphoria
This woman is an icon living. From the moment we met her in 2010 as a groundbreaking Disney star, we knew it was just the beginning. Her beauty has always been rooted in authenticity and joy which is one of the many reasons we stan. Whether it's shutting down fashion weeks around the globe, dominating the big screen, dancing to the beat of her own drum, calling out anti-blackness, or paying homage to bold, Black women, Zendaya consistently shows up.
Back in 2016, the Malcolm & Marie star told New You, "It's important to find out who you are and love who you are. No matter what you're dealing with, it's so much harder and more draining and so much more exhausting to be constantly pretending to be something that you're not." As if we needed more reason to root for Zendaya, her evolution empowers us every day.
"The evolution of loving yourself and becoming comfortable within yourself takes time and it's a process. It does not happen overnight. You have to work at it. And nobody has it. Even the people that you think have it, don't necessarily have it." - Zendaya, Popsugar in September 2018
Fun fact: the multi-hyphenate baddie's name derives from the Shona name Tendai, meaning "to give thanks." And we want to take this time to give thanks for the opportunity to experience Zendaya's beauty and light. Take a look at 20+ times the Oakland native's beauty reigned like no other.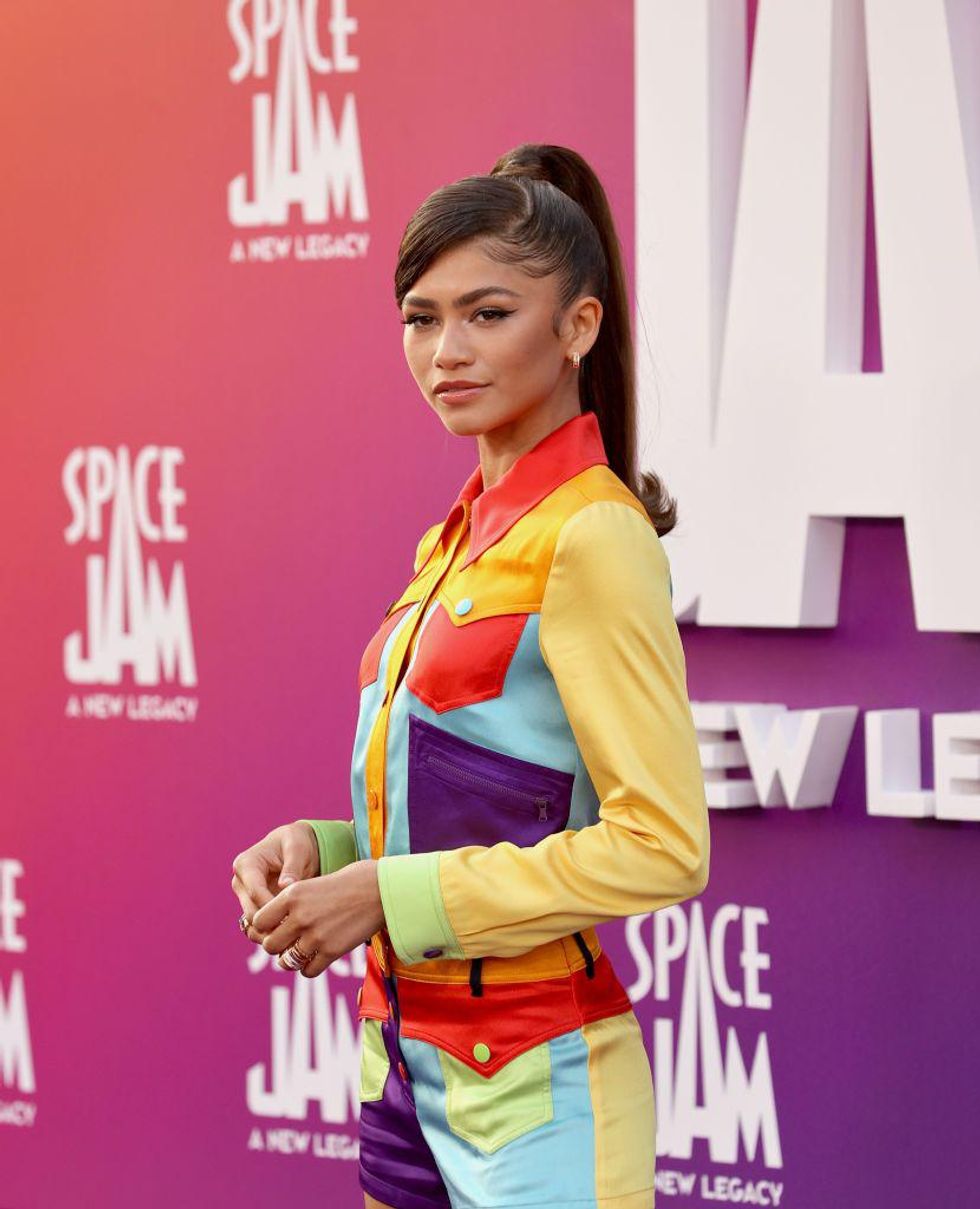 Kevin Winter/Getty Images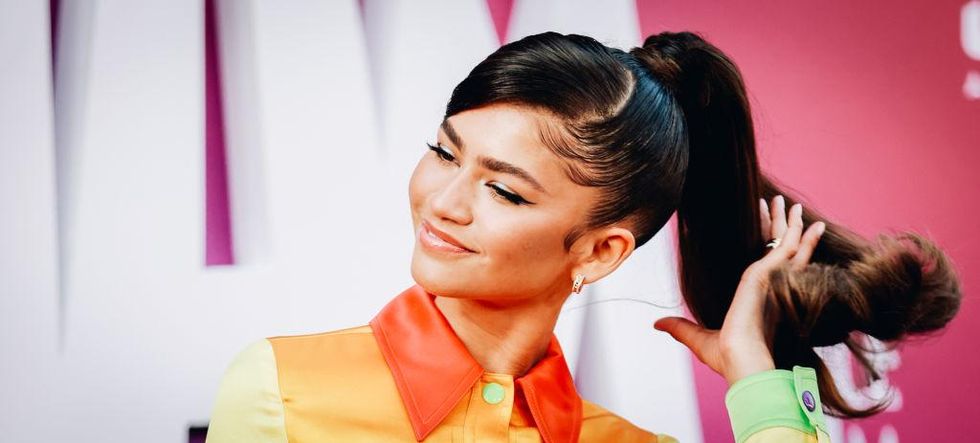 Matt Winkelmeyer/WireImage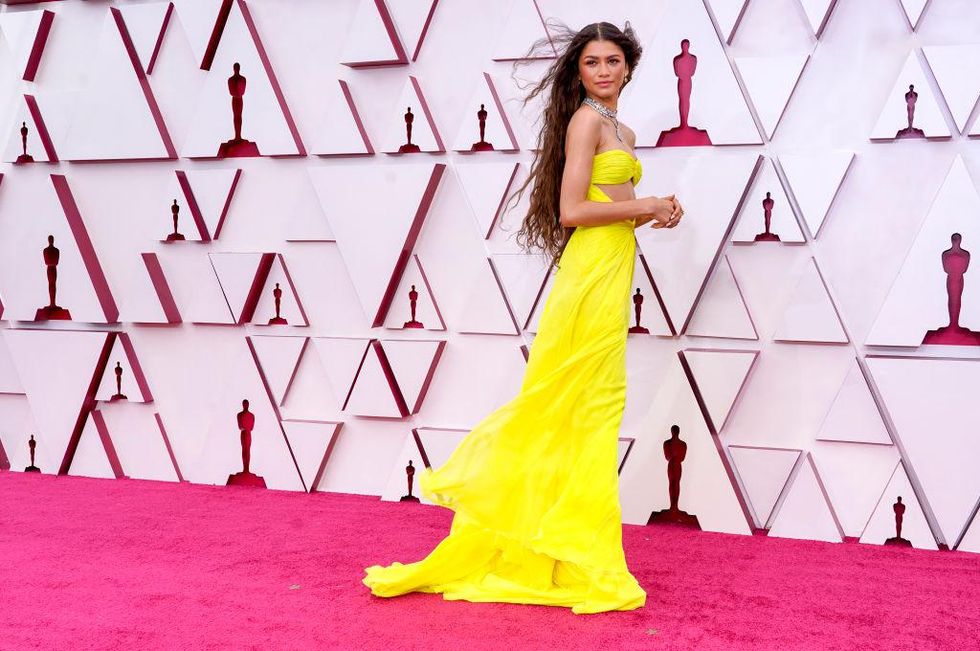 Chris Pizzello-Pool/Getty Images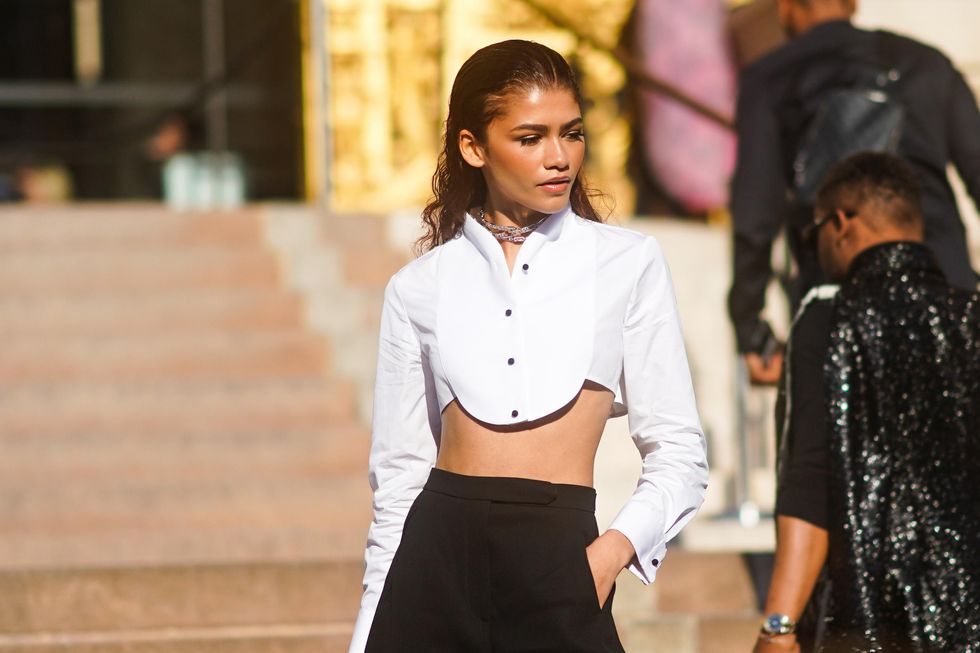 Edward Berthelot/Getty Images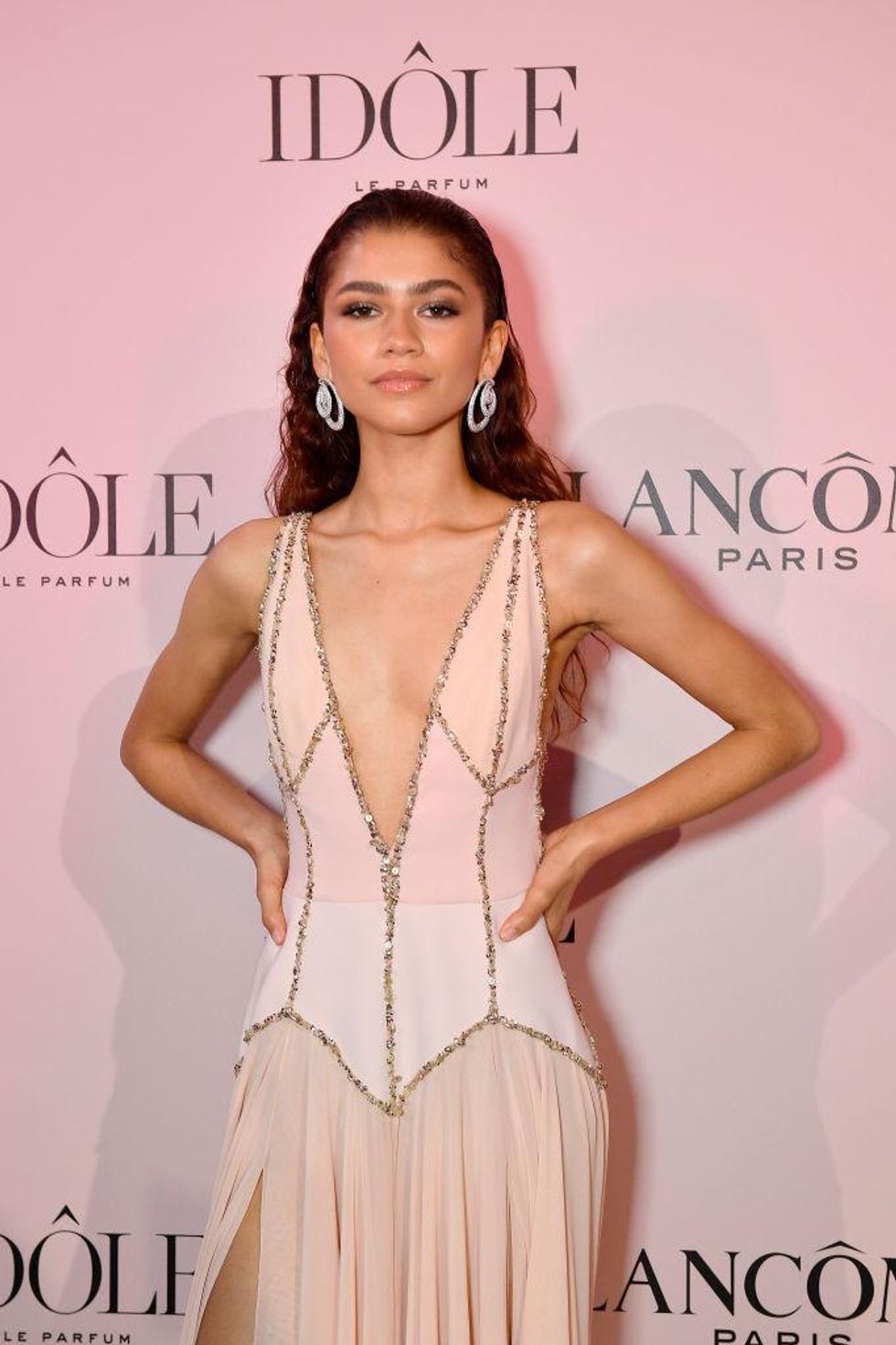 Kristy Sparow/Getty Images for Lancome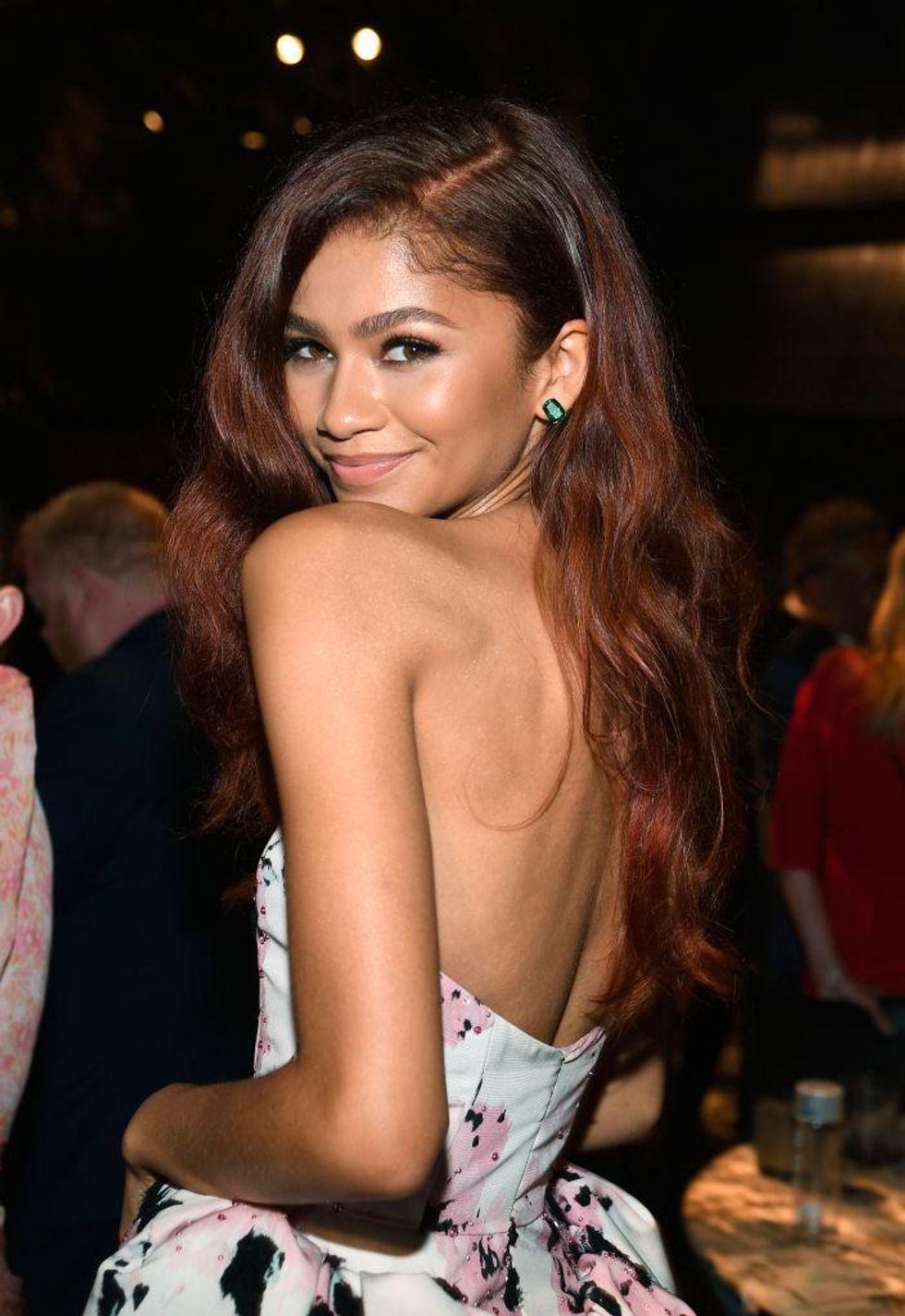 Kevork Djansezian/Getty Images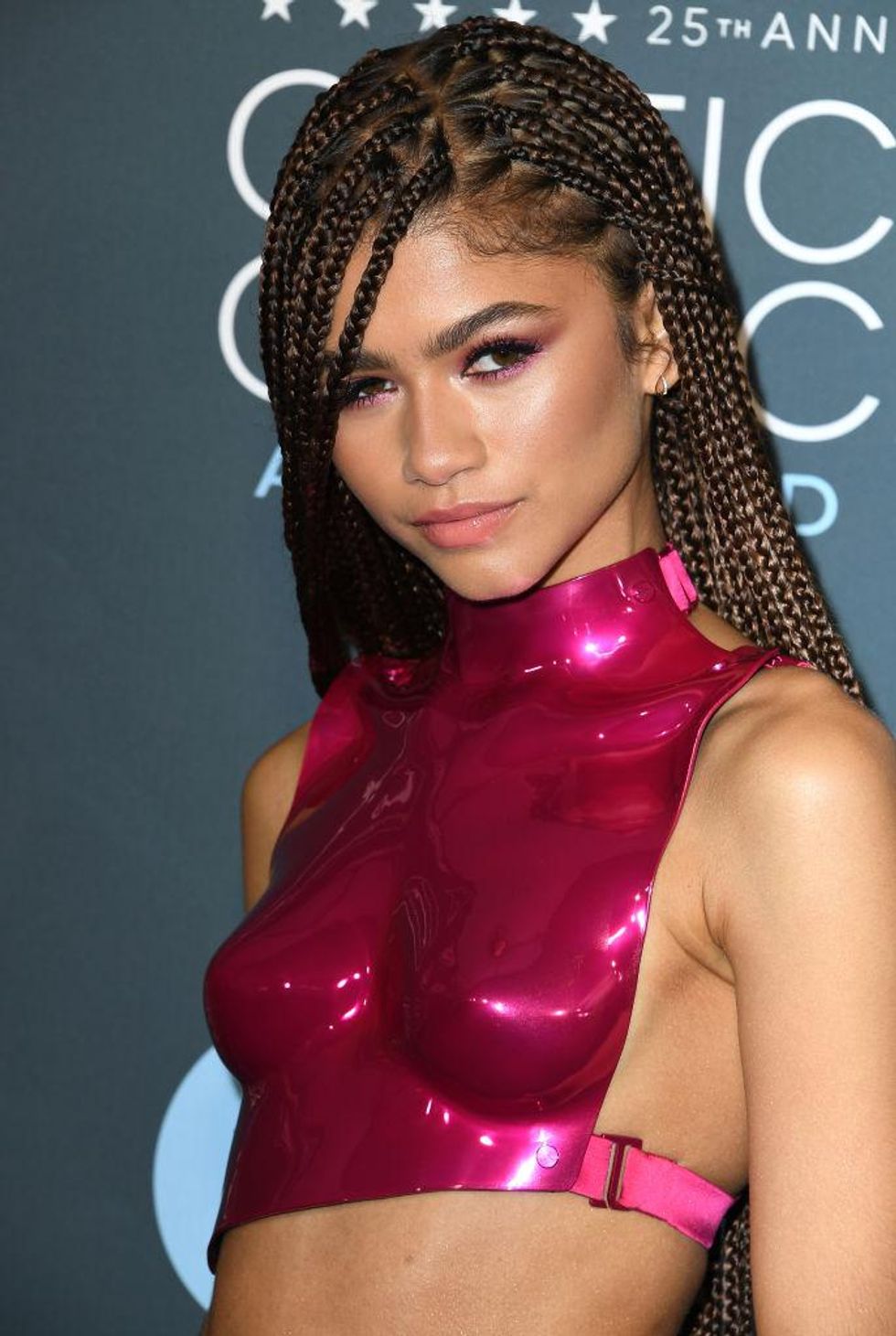 Steve Granitz/WireImage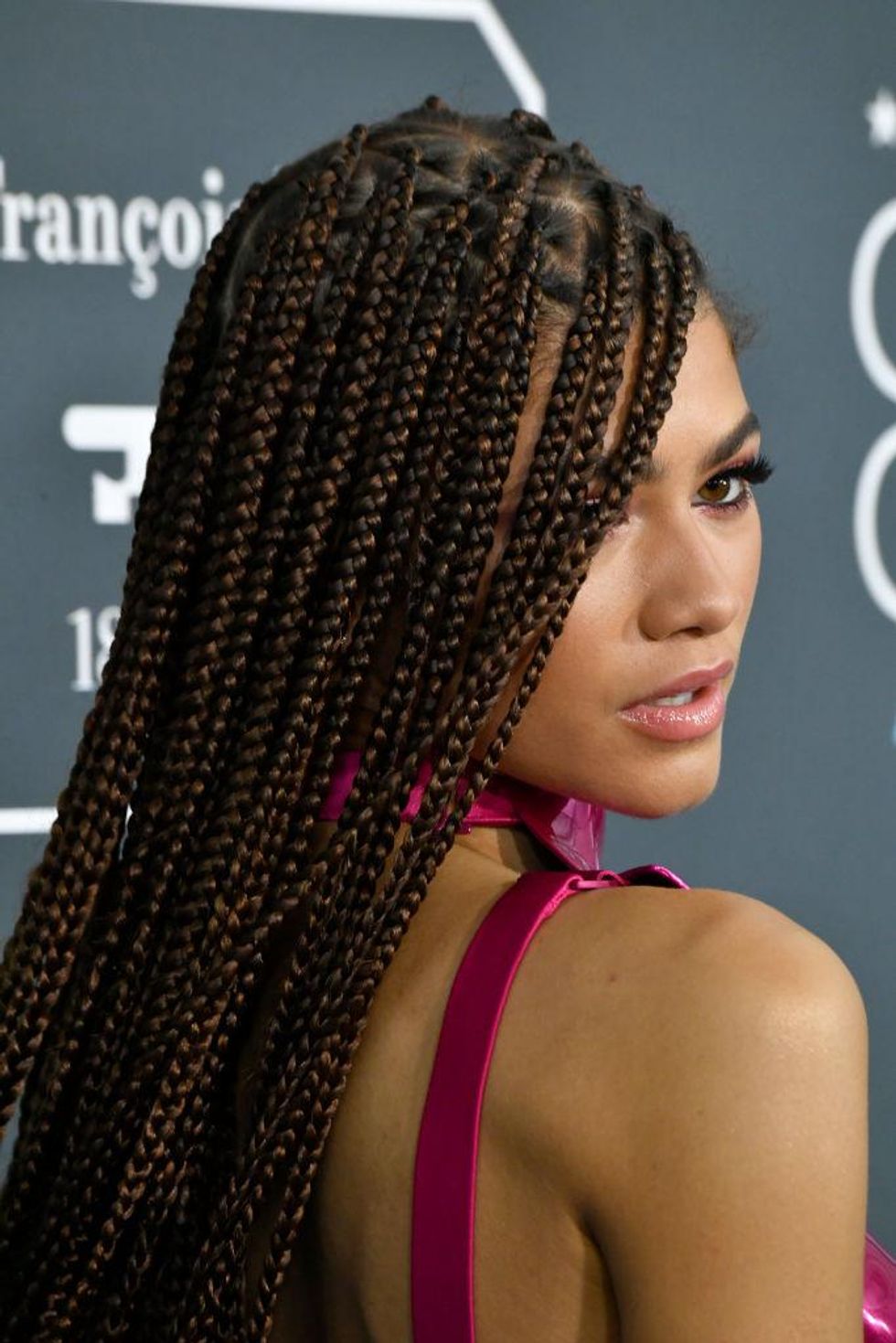 Frazer Harrison/Getty Images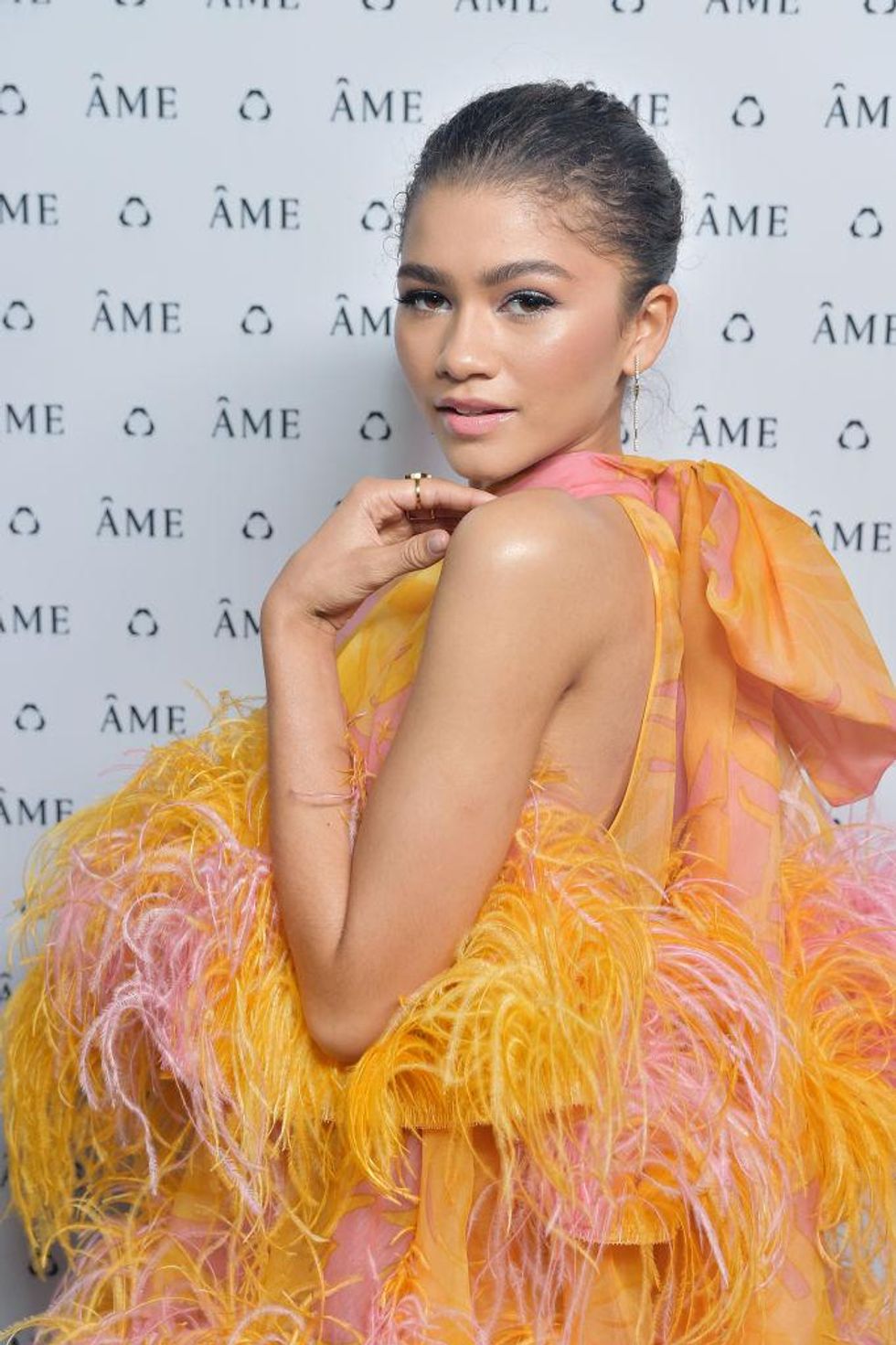 Stefanie Keenan/Getty Images for Áme Jewelry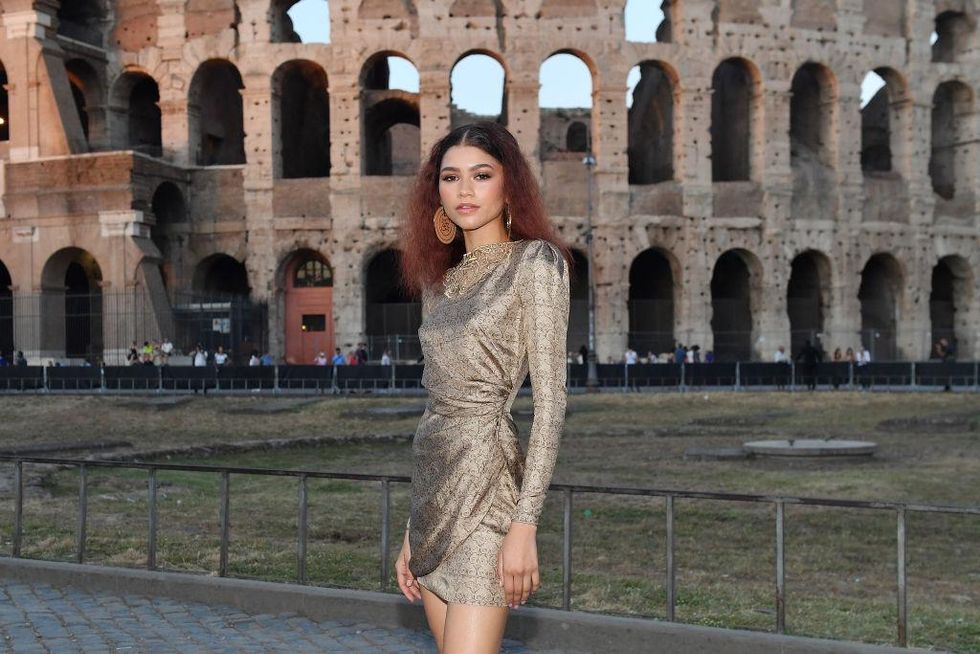 Jacopo Raule/Getty Images for Fendi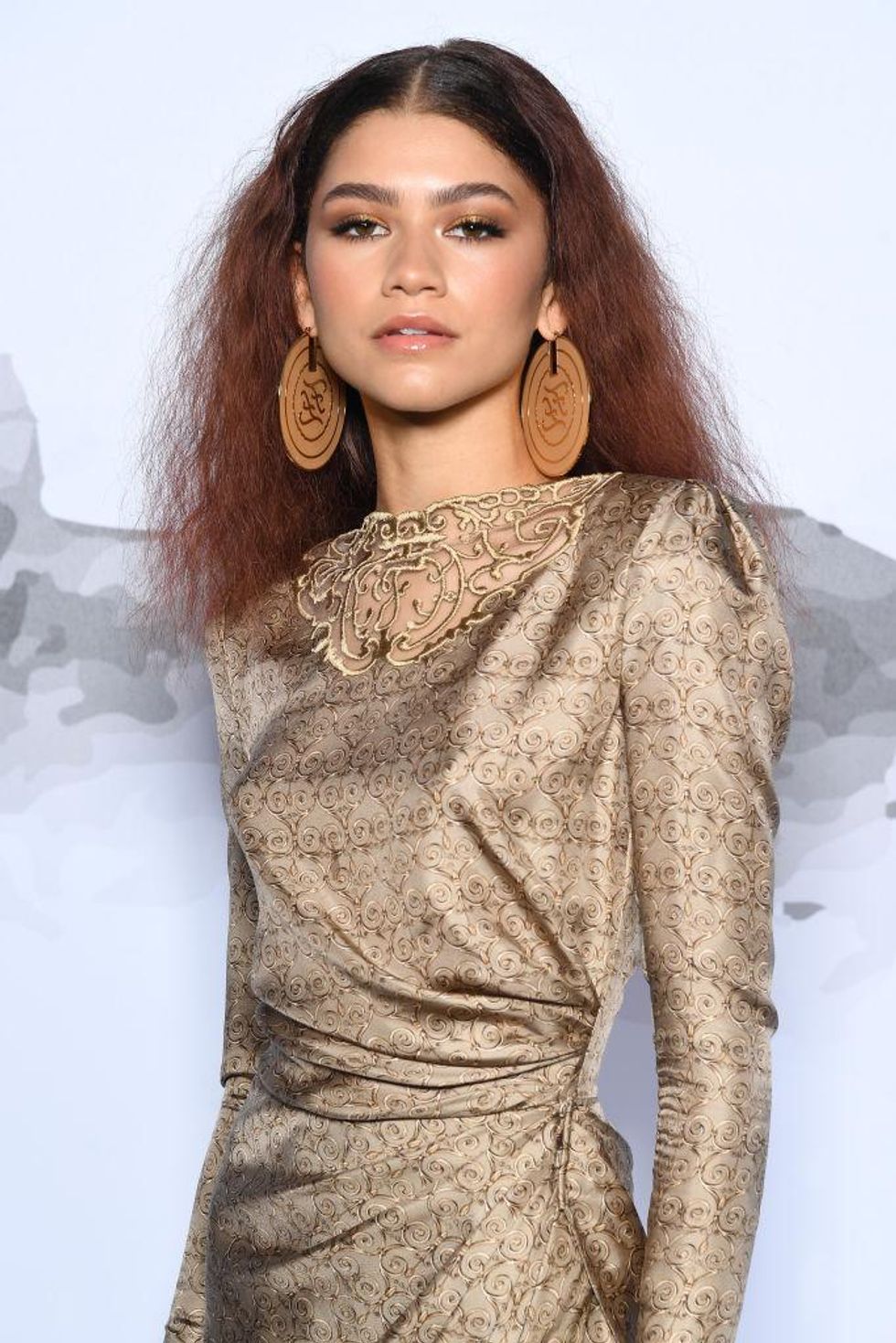 Daniele Venturelli/Daniele Venturelli/ Getty Images for Fendi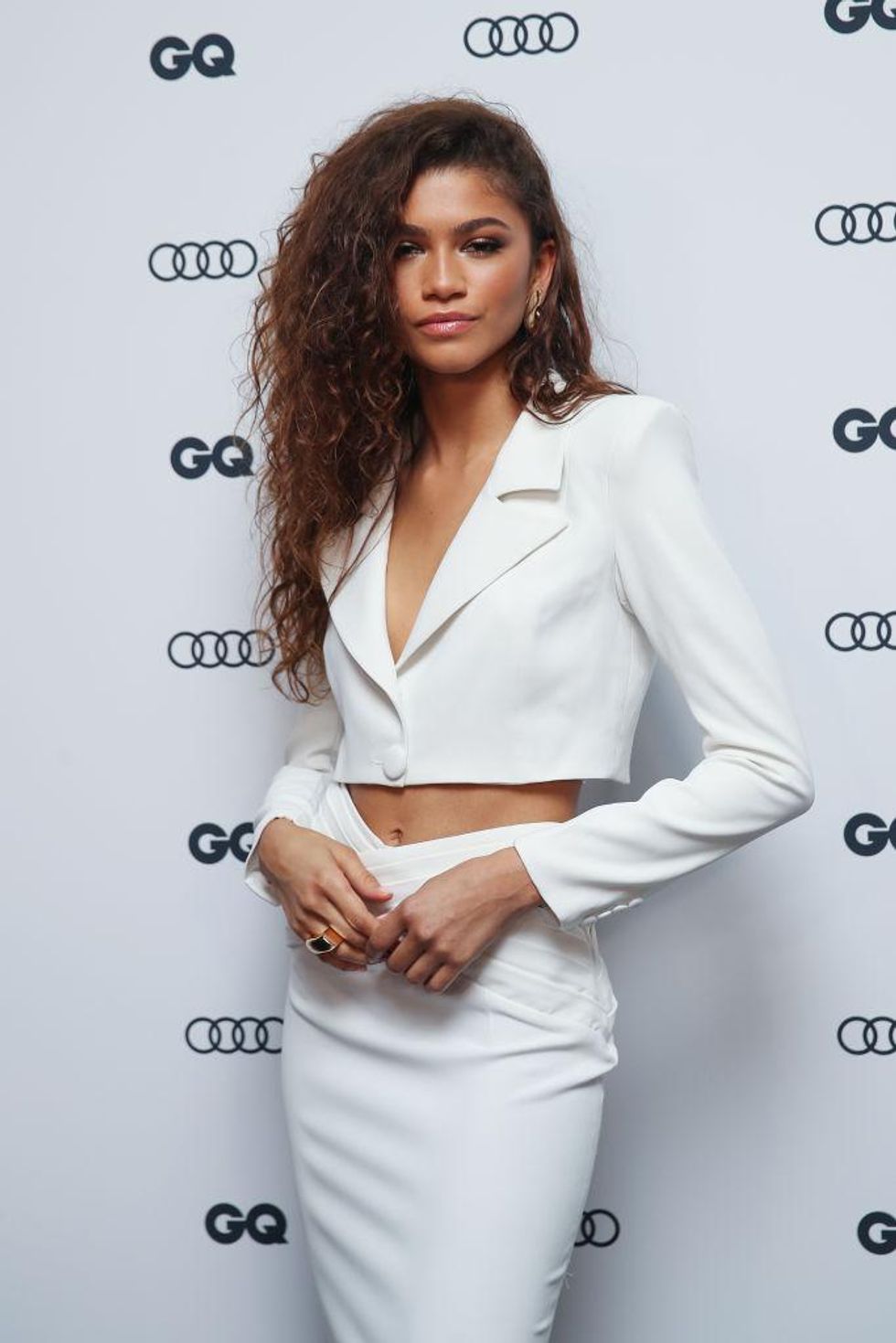 Brendon Thorne/Getty Images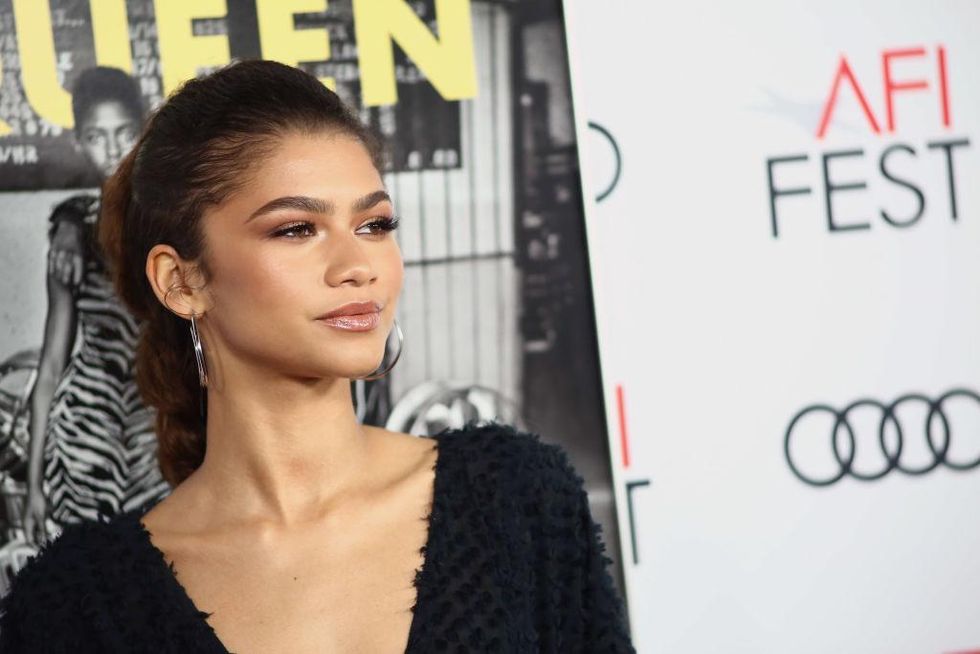 Tommaso Boddi/WireImage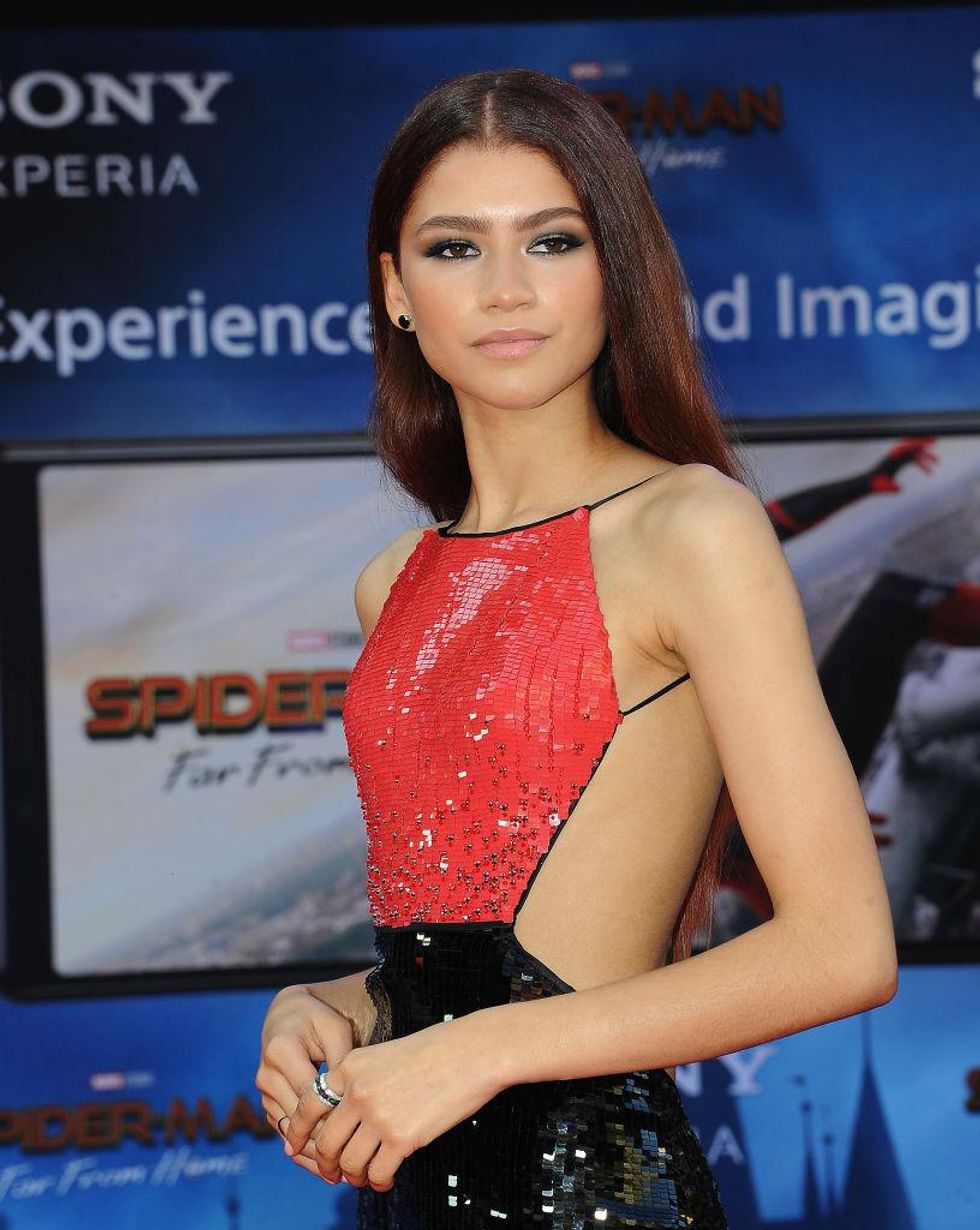 Albert L. Ortega/Getty Images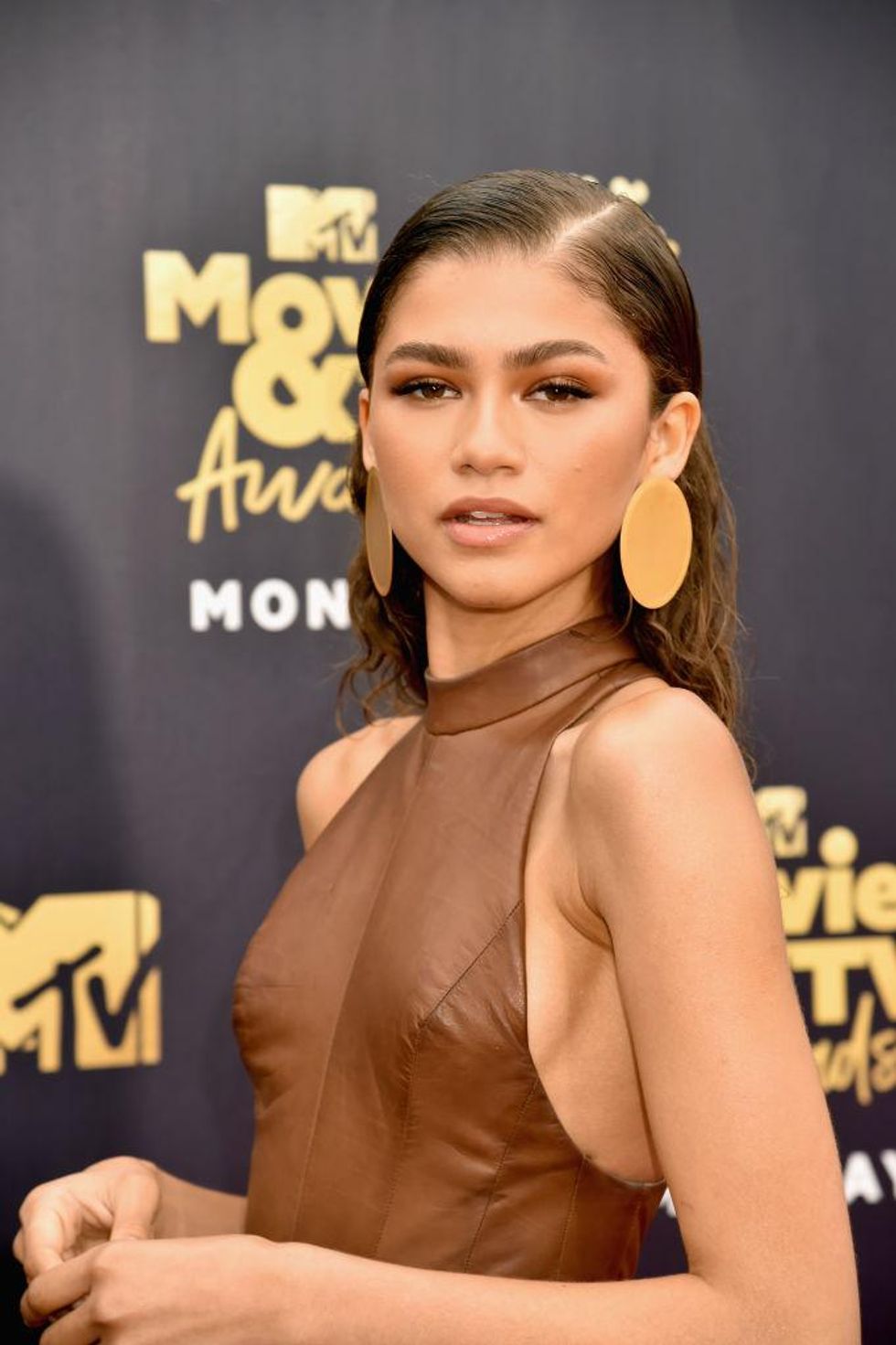 Jeff Kravitz/FilmMagic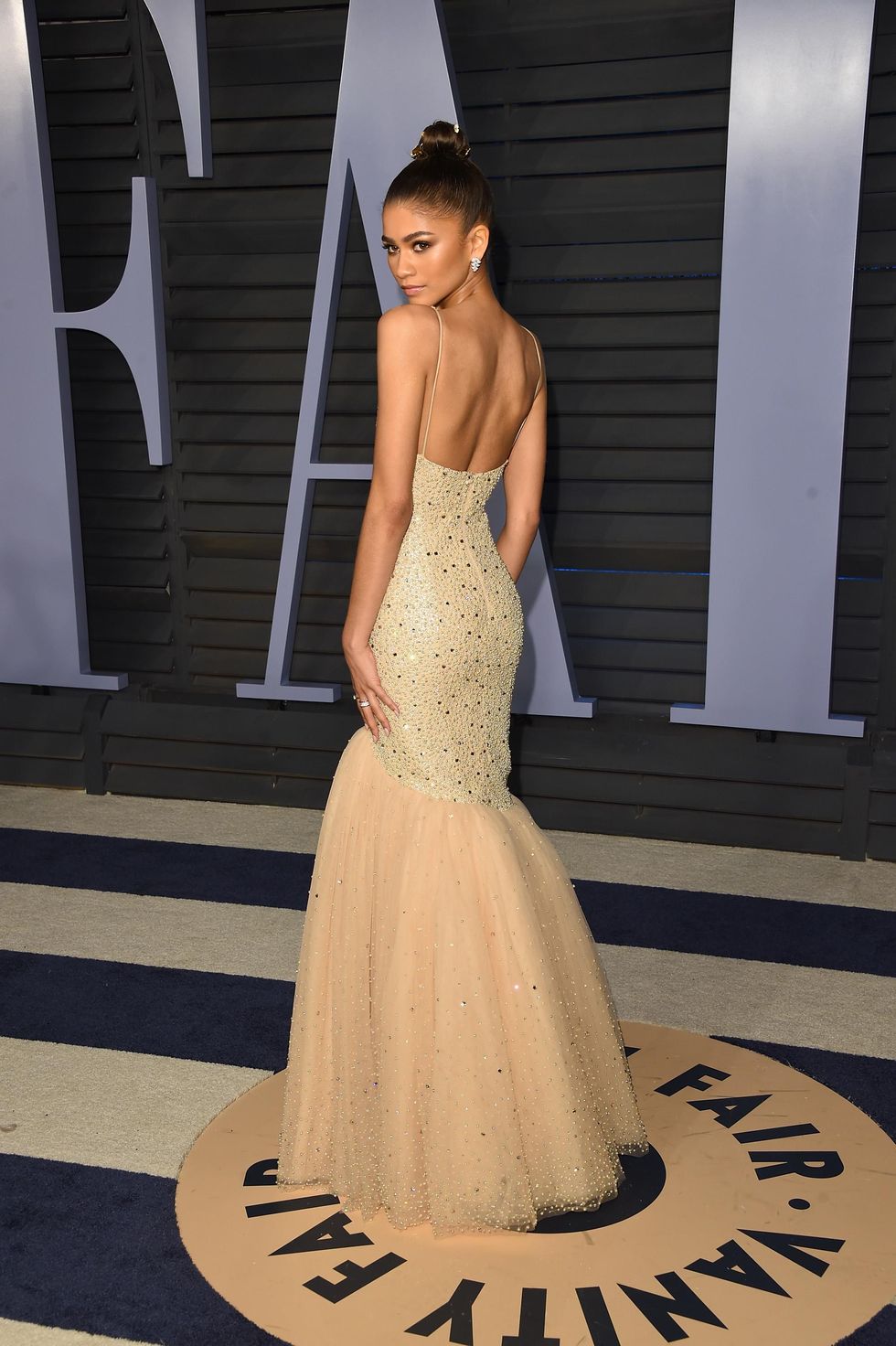 J. Merritt/Getty Images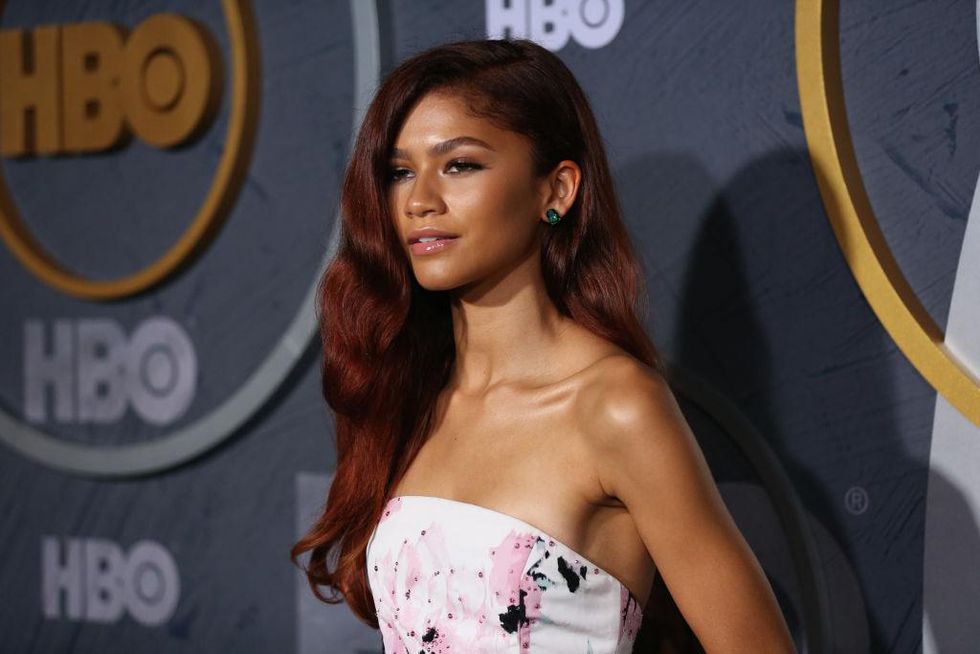 Phillip Faraone/WireImage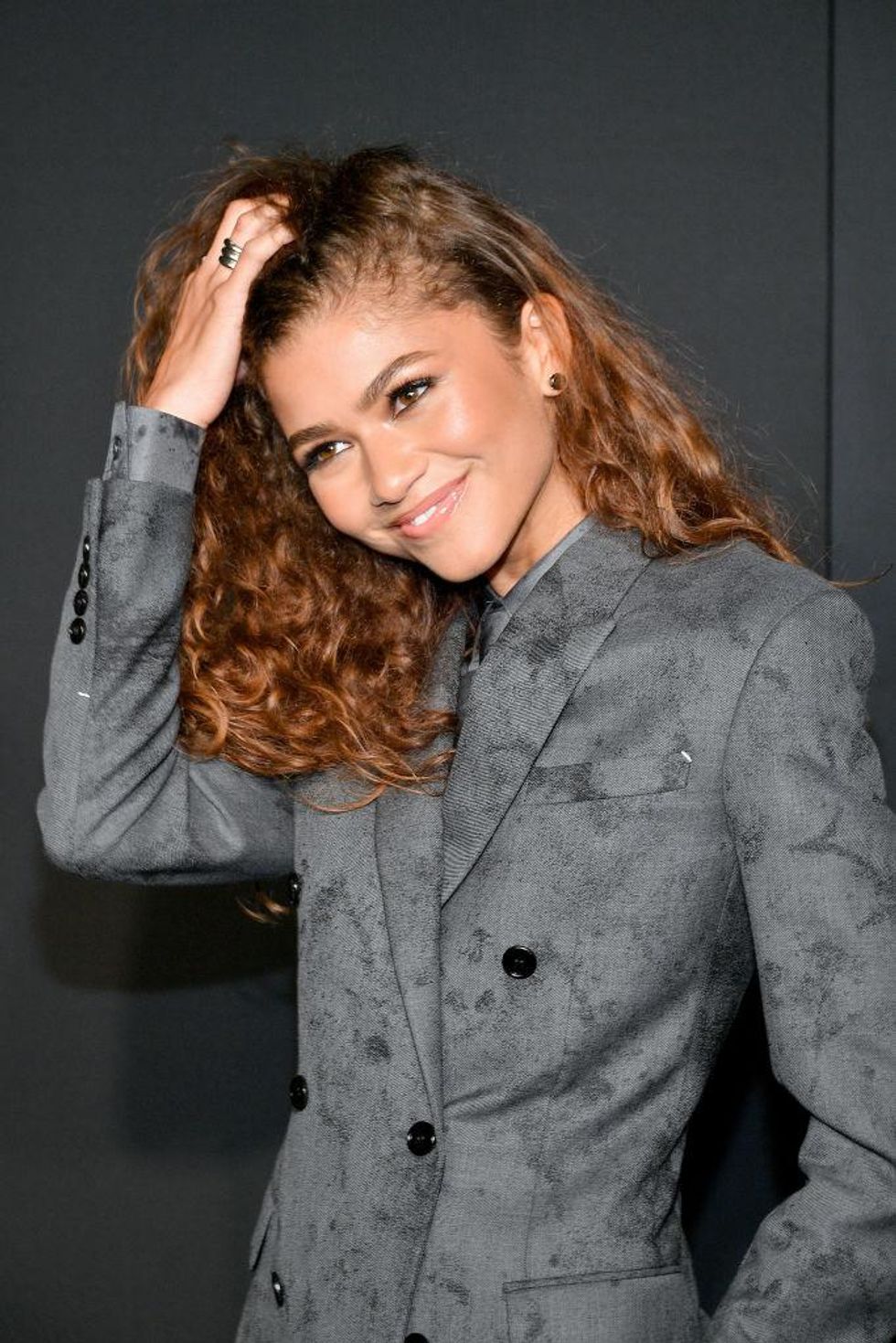 Dia Dipasupil/Getty Images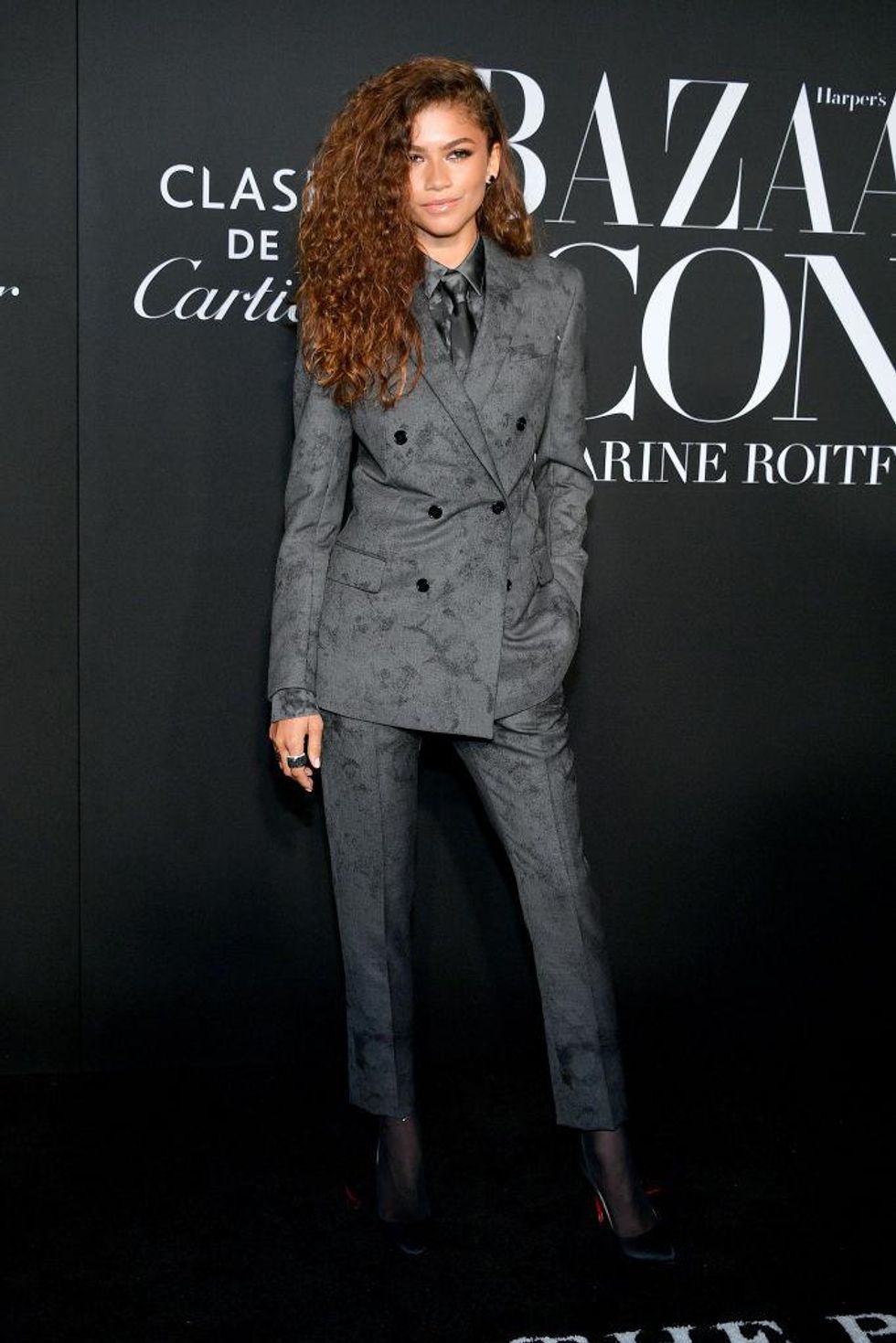 Dia Dipasupil/Getty Images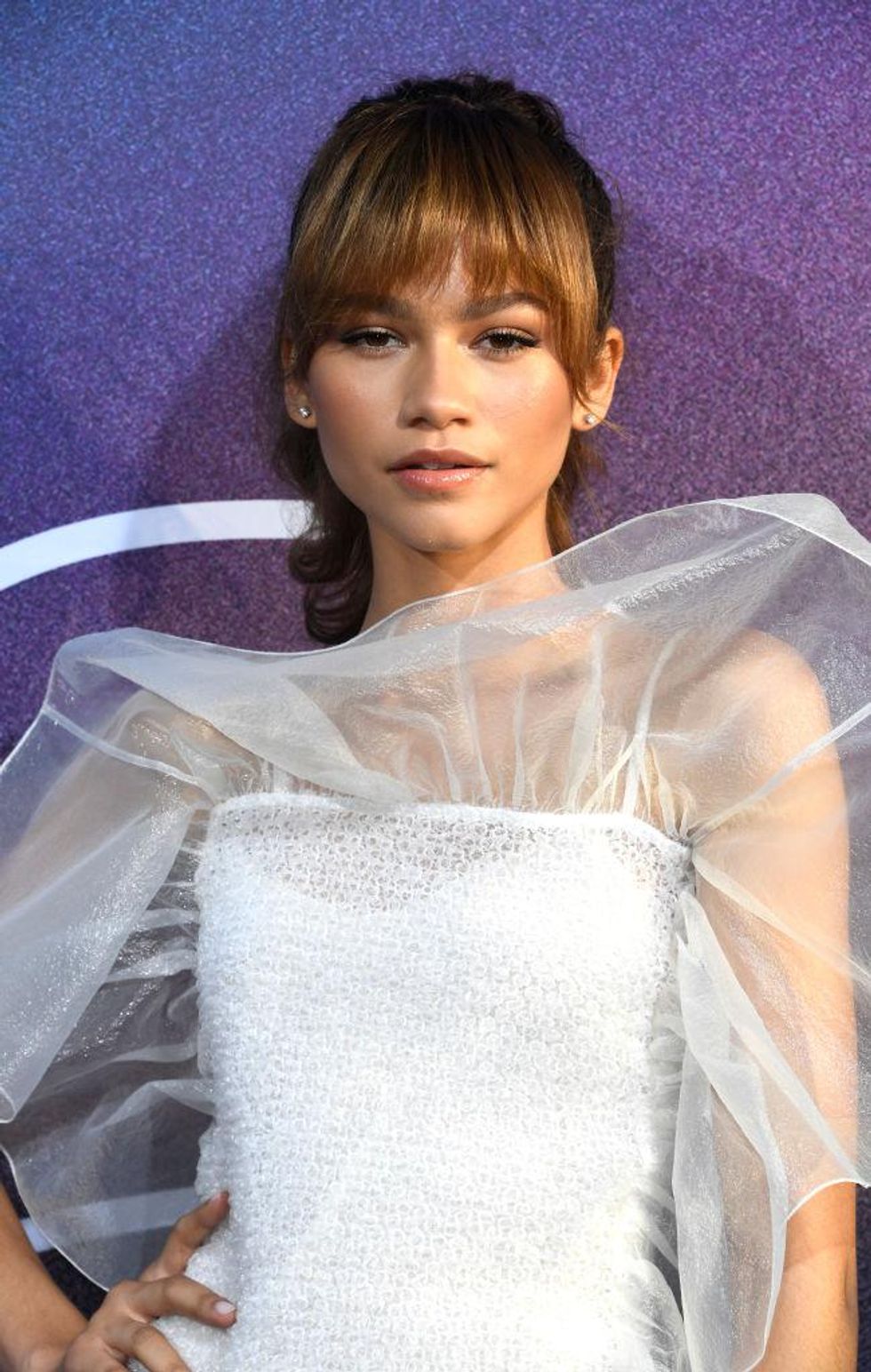 Frazer Harrison/Getty Images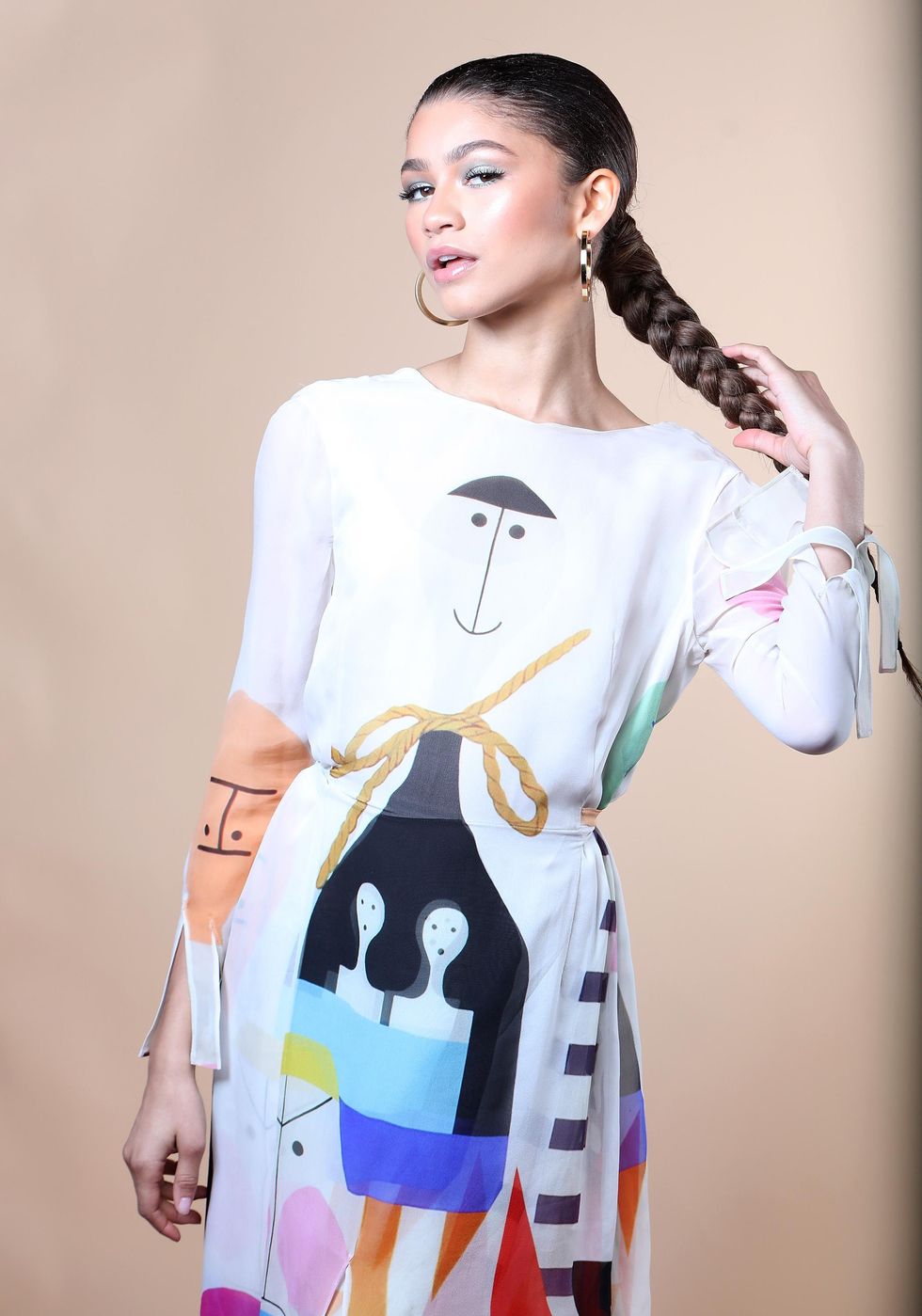 Amy Sussman/Getty Images for Beautycon
We can't wait to see what's next for Zendaya!
Featured image by Jacopo Raule/Getty Images for Fendi