What a time to be us: Black women. We've entered a new era where the mantles of all industries are shifting and Black women are not only taking their rightful place within these spaces but continue to create their own: reimagined and reclaimed.
It's the unique ability of Black women to identify a need, incubate the vision, and give birth to what the world has always needed, but couldn't find the words to call out for. In reflection, this proves even more true as we shift from one of the darkest times our generation has faced, into a radiant future if Black women have anything to do with it—and we do.
For years, Black joy has seemed out of reach, locked away from our grasps. But our imagination, resilience, and ingenuity will be our keys. And now that we've opened it, it'll never close again.
They say that necessity is the mother of invention, so this is for the muthas, sistas, aunties, and everyone in between who have been shaping worlds with their visions—a world that our future kin will live in fully and abundantly. Today, xoNecole honors and celebrates the trailblazing and trendsetting woman founders defying the odds with style and grace. And if you ever see it replicated, just remember who did it first.
The message is clear: Shop Black. Support Women. Stand in Joy.
Featured image design by Kyra James
Sponsored content by Pandora Jewelry
Mother's Day is right around the corner, and that means many of us will be frantically shopping, trying to find the perfect gift to give our moms. From guiding us through life to literally giving us our lives, our mothers truly are the root and foundation that binds families together. What could possibly be a sufficient show of thanks?

Luckily for you, we decided to go straight to the source by asking real moms what they want for their special day. We found a few recurring themes to help spark inspo and even shared some top picks from Pandora that'll show your mom you appreciate all she does.
A Little Time Off
Hands down, the most popular pick when we polled moms was time off to rest and recharge. For some, like new mom Kathy Juana Aiyegbo, the founder of Mission Lane, one day off from parenting duties was at the top of her list. But many moms chimed in with requests for five-star hotel stays and trips to luxe spa resorts for some much-needed pampering after a very trying year.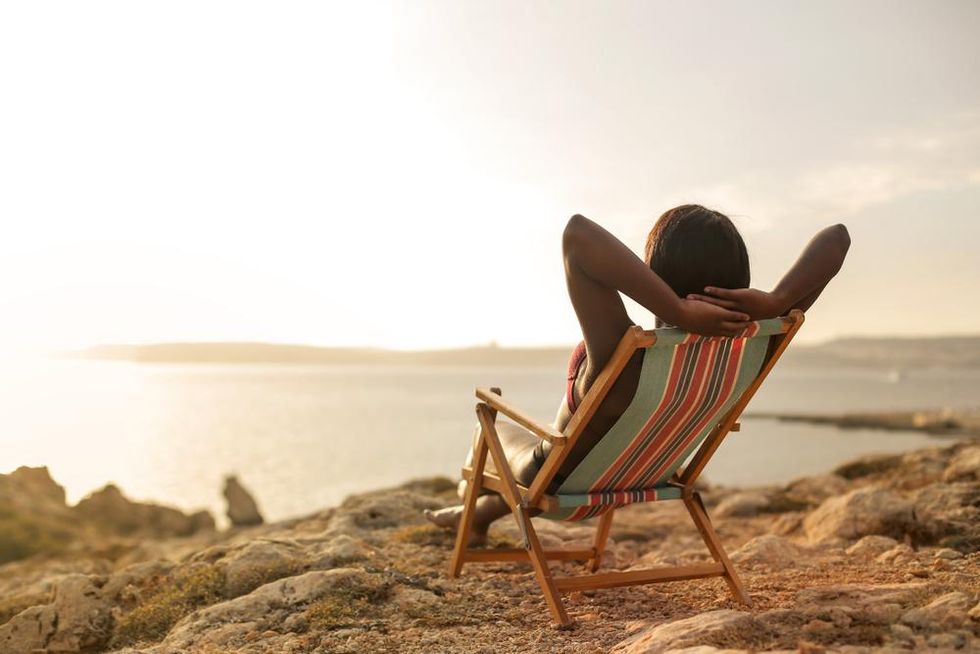 Photo Credit: Shutterstock
Sentimental Jewelry
While jewelry is always a popular choice for Mother's Day, get her something that doesn't feel like you waited until the last minute to go shopping. This Family Tree Heart Clasp Snake Chain Bracelet from Pandora will let your mom show the world that her family is always a priority. A bonus: It can pair well whether your mother is dressed up or casual.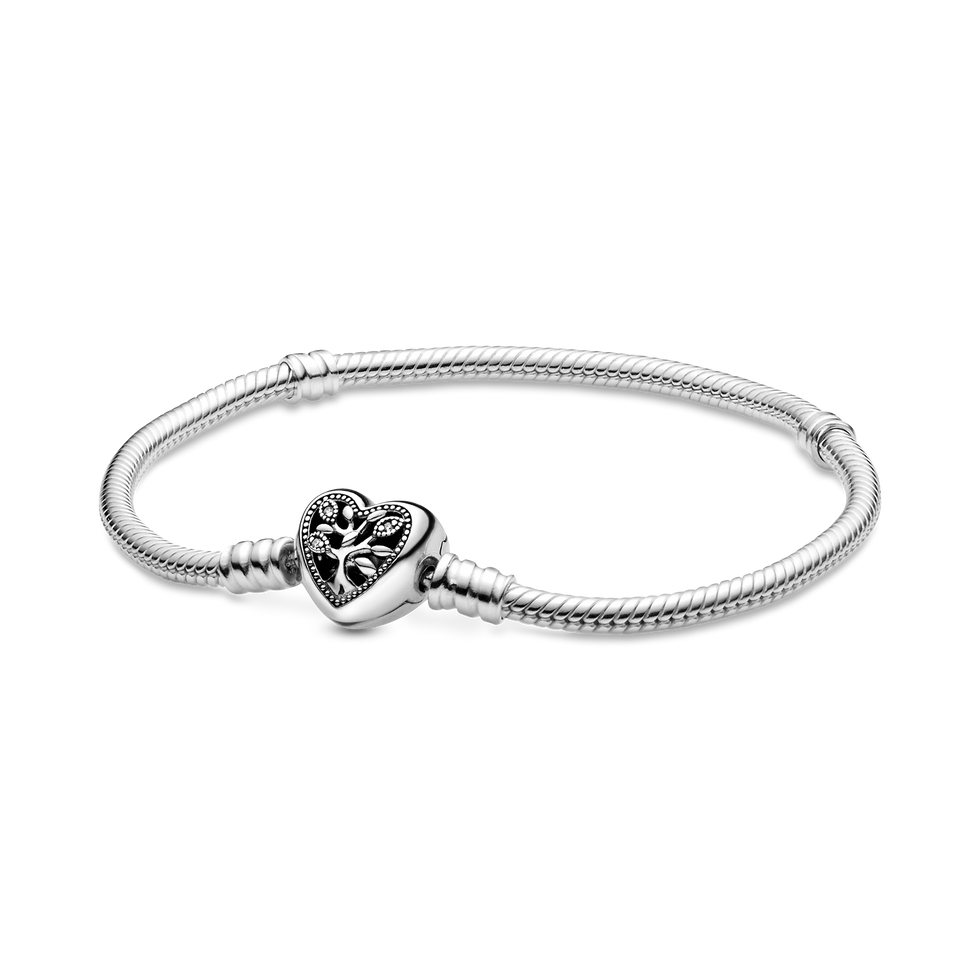 Photo Credit: Pandora
Upgraded Goodies for Hobbyists
Mother's Day is the perfect time to upgrade your mom's hobbies with items that you've heard her name-drop all year. If you know for a fact that your mom loves to cook (like many of the women we spoke to!), why not upgrade her cookware, utensils, or even appliances? While you shouldn't imply that you expect mom to cook on her special day, she'll appreciate that you remembered she's had her eye on that gorgeous new Great Jones set!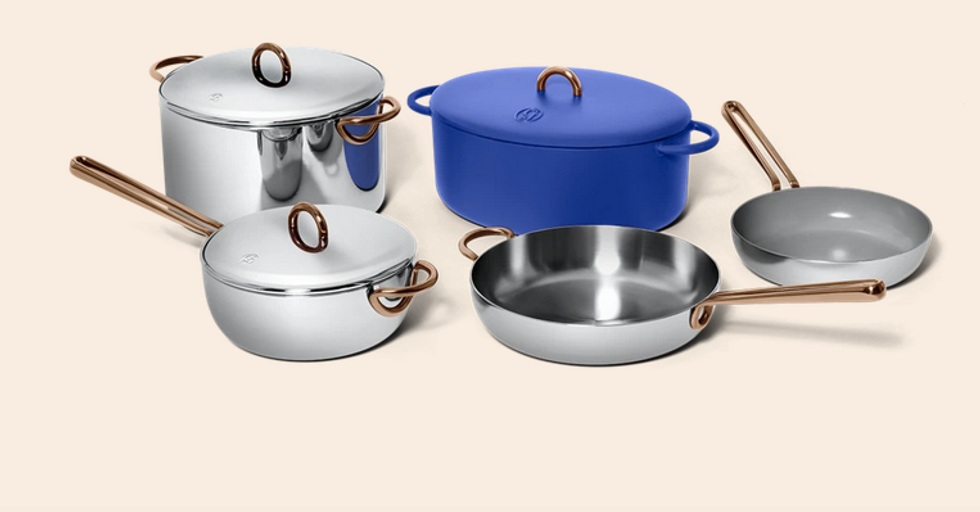 Photo Credit: Courtesy
A Little Quality Time
Unsurprisingly after the aftermath of 2020 and coronavirus, one of the other top-requested "gifts" for Mother's Day was quality time with family and loved ones. Sharon Smith-Akinsanya, the founder of People Of Color Careers, noted that the pandemic made it impossible to visit her daughter who's now grown — but now that both of them are vaccinated, her big wish is to see her daughter again and shower her with hugs and kisses.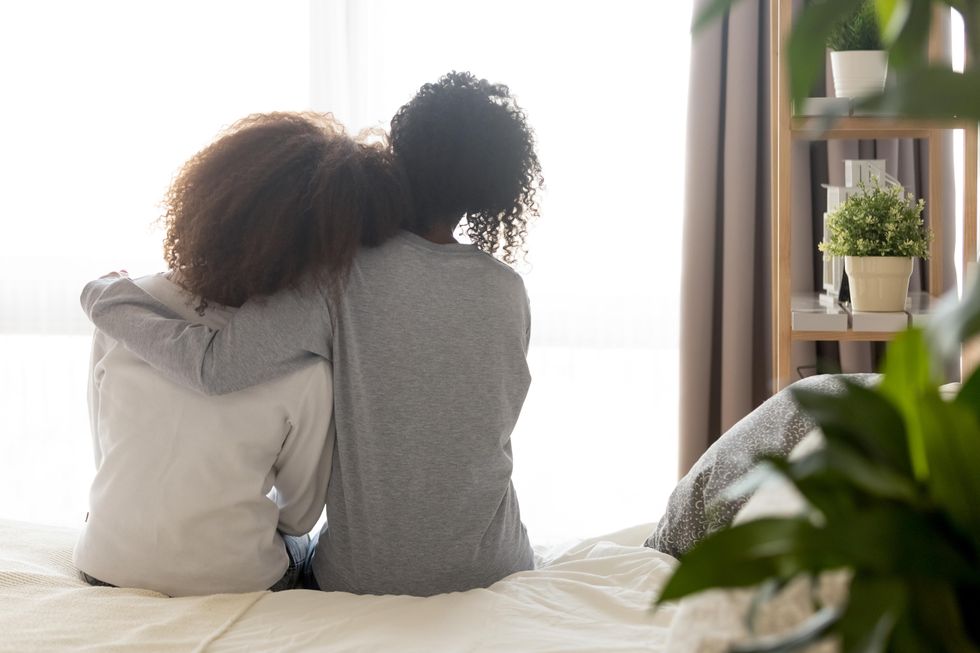 Photo Credit: Shutterstock
A Ring to Upgrade Her Wardrobe
We know that jewelry can tie an outfit together, which is why it never hurts to pick a gorgeous ring for your mom this year. This Rose Petals Statement Ring from Pandora is eye-catching without being overwhelming and would make so many moms swoon. The blended rose gold plated sterling silver ring features a crystal flower and can act as a conversation piece, helping your mom make an undeniable statement (as if she needed help).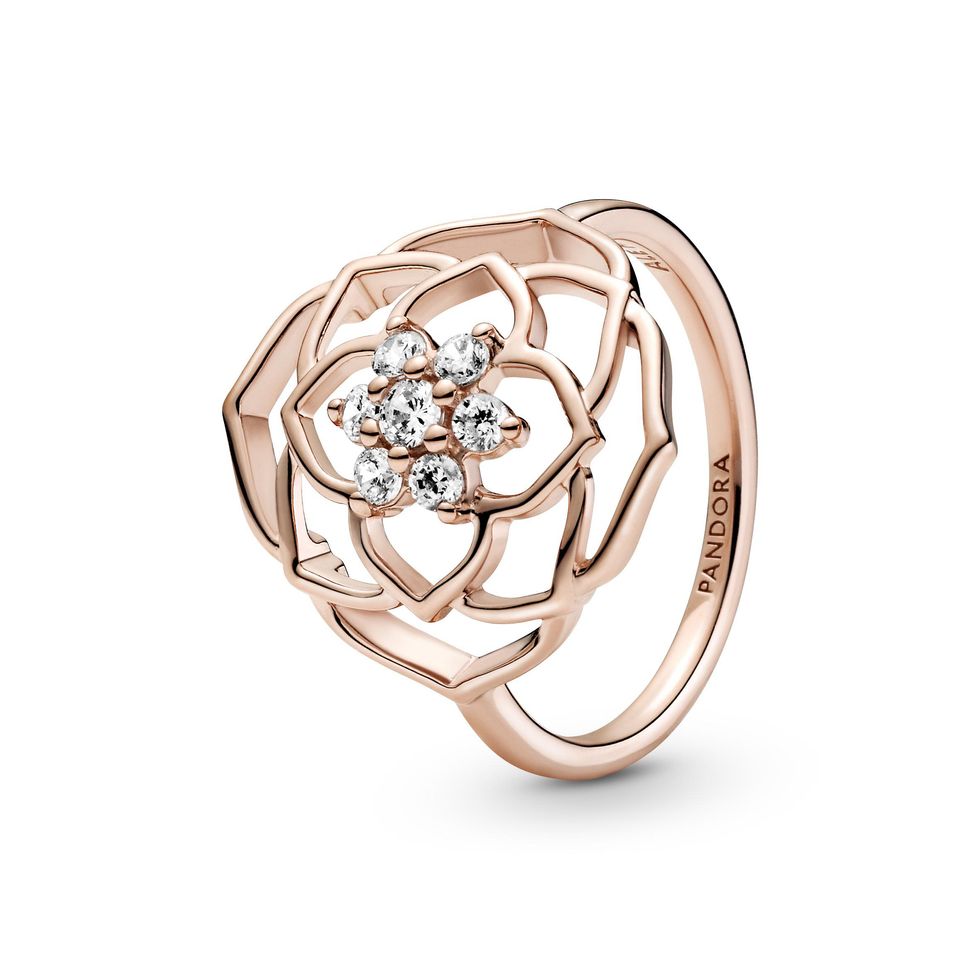 Photo Credit: Pandora
Gift Her a Year Subscription Box
Go big with a gift that keeps on giving long after Mother's Day is over. If you know your mom's likes and dislikes, signing her up for a lifestyle subscription box could be a big hit. These can be for clothing, beauty, snacks from around the world, and more. Andrea Tran, an RN and lactation consultant with the blog Breastfeeding Confidential, loves the idea of a gift that keeps giving, month after month. "It's like multiple gifts throughout the year. My kids gave me one of these last year and it was so fun getting it every season."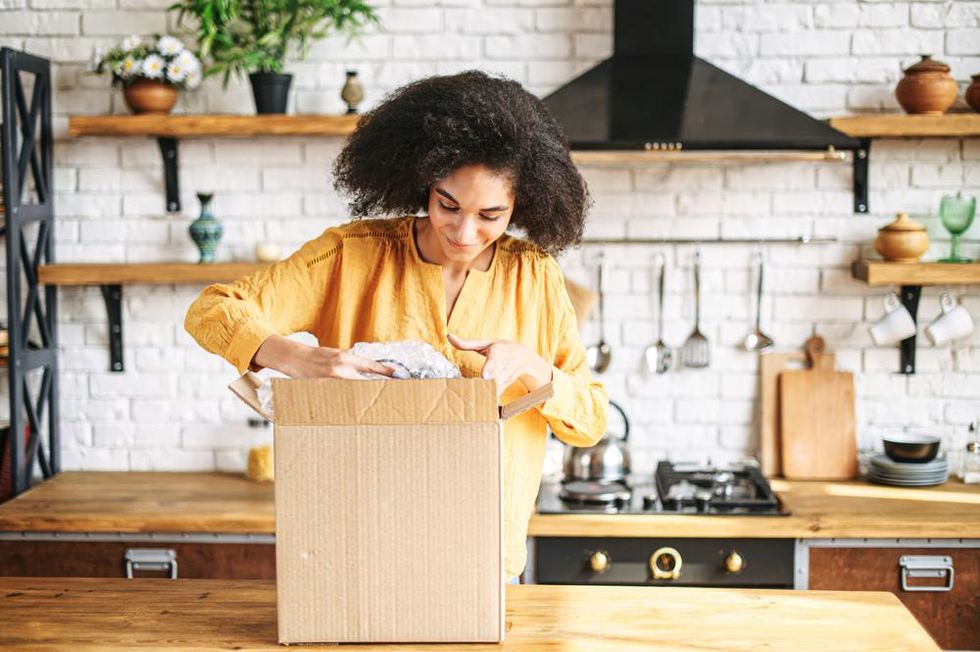 Photo Credit: Shutterstock
A Fun Daytime Outing
Based on the moms we queried, one thing is clear: Experiences are never not appreciated. And it's understandable, since memories last forever! Joi Light of Its Joi To My World mentioned, "...a trendy picnic with the floor pillows, mimosas, and good food" was her big wish for Mother's Day.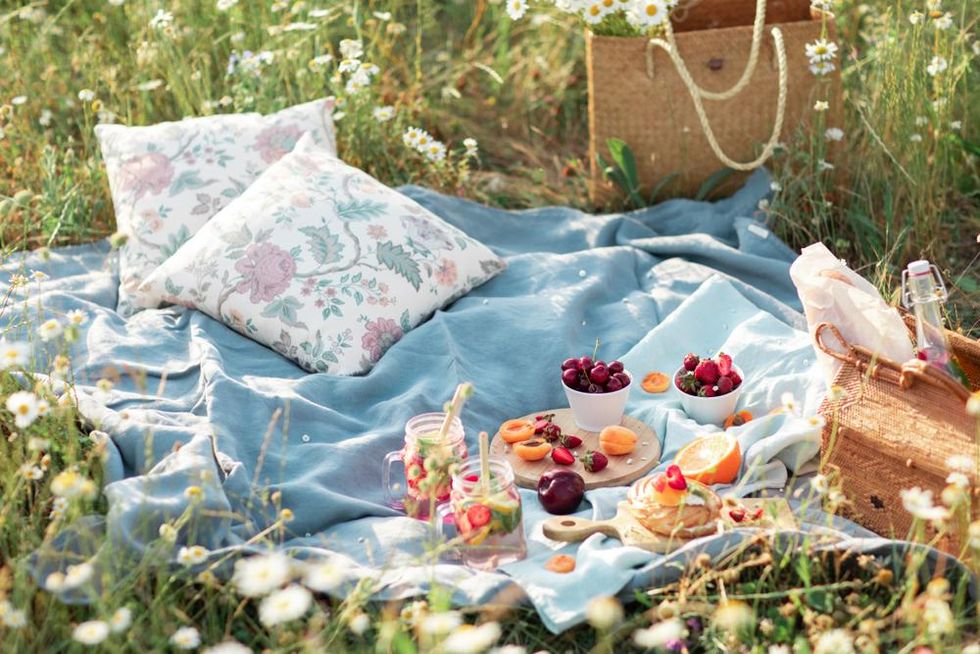 Photo Credit: Shutterstock
A Charm to Complement Her Jewelry
"Thoughtfulness" topped the charts of our moms' requests, and this charm says so much. The Love You Infinity Heart Dangle Charm from Pandora features the infinity symbol wrapped around a heart with a beautiful cursive note engraved on it. This rose-hued charm will look beautiful either as a mixed metal effect or with other rose gold jewelry.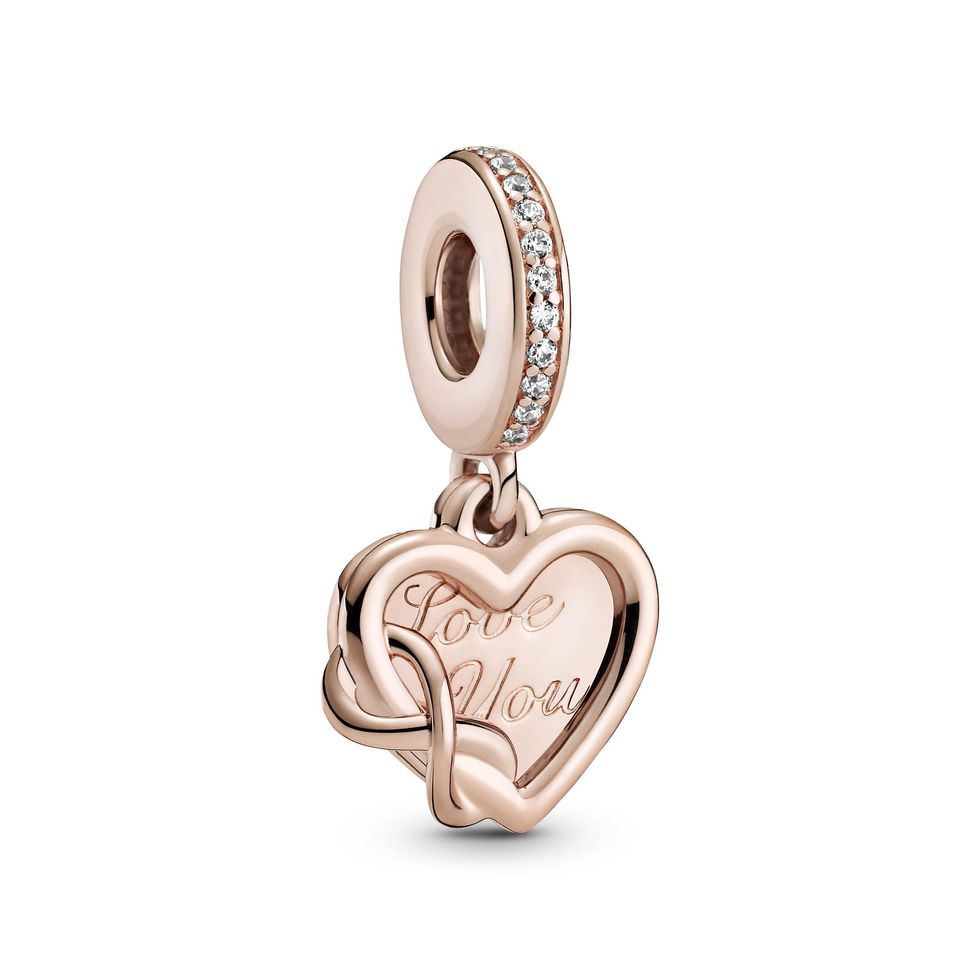 Photo Credit: Pandora
A Tasty Indulgence
Lucy T., a writer for Sarasota to Stonington, noted that she'd love a vegan box of Mochidoki (the cutest Mochi in the world) for Mother's Day. Whether you know your mom has a sweet tooth or that there's a tasty savory dish she rarely gets to enjoy, this is the time to indulge her senses. Take her to that cafe she's always mentioned to you, or have a yummy curated gift basket full of some of her favorite treats delivered just in time for her big day.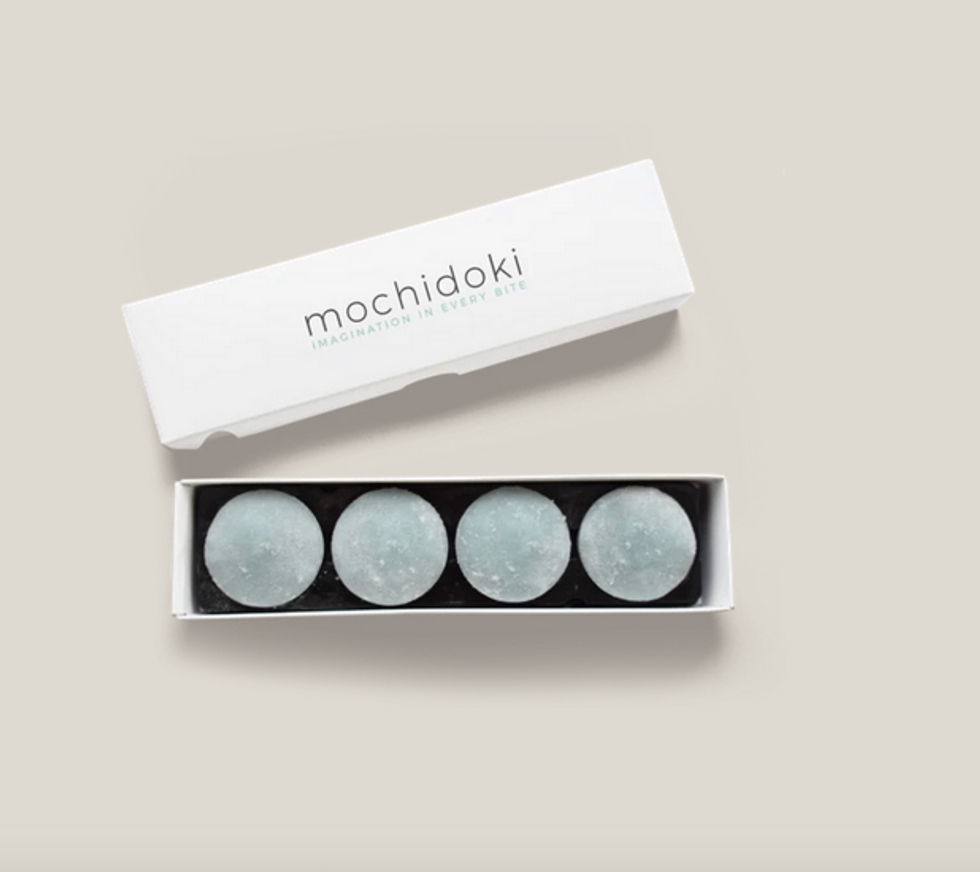 Photo Credit: Courtesy
Things That Make Daily Life Easier
The phrase "busy mom" is a bit of an understatement, especially these days. Tiana Coates, the founder of Winding Wick Candles, wants a gift that will make her routine tasks easier. So what's on her wishlist? An air fryer, "...because at the end of the day I don't always have the time to create the full meals for us that I would like to."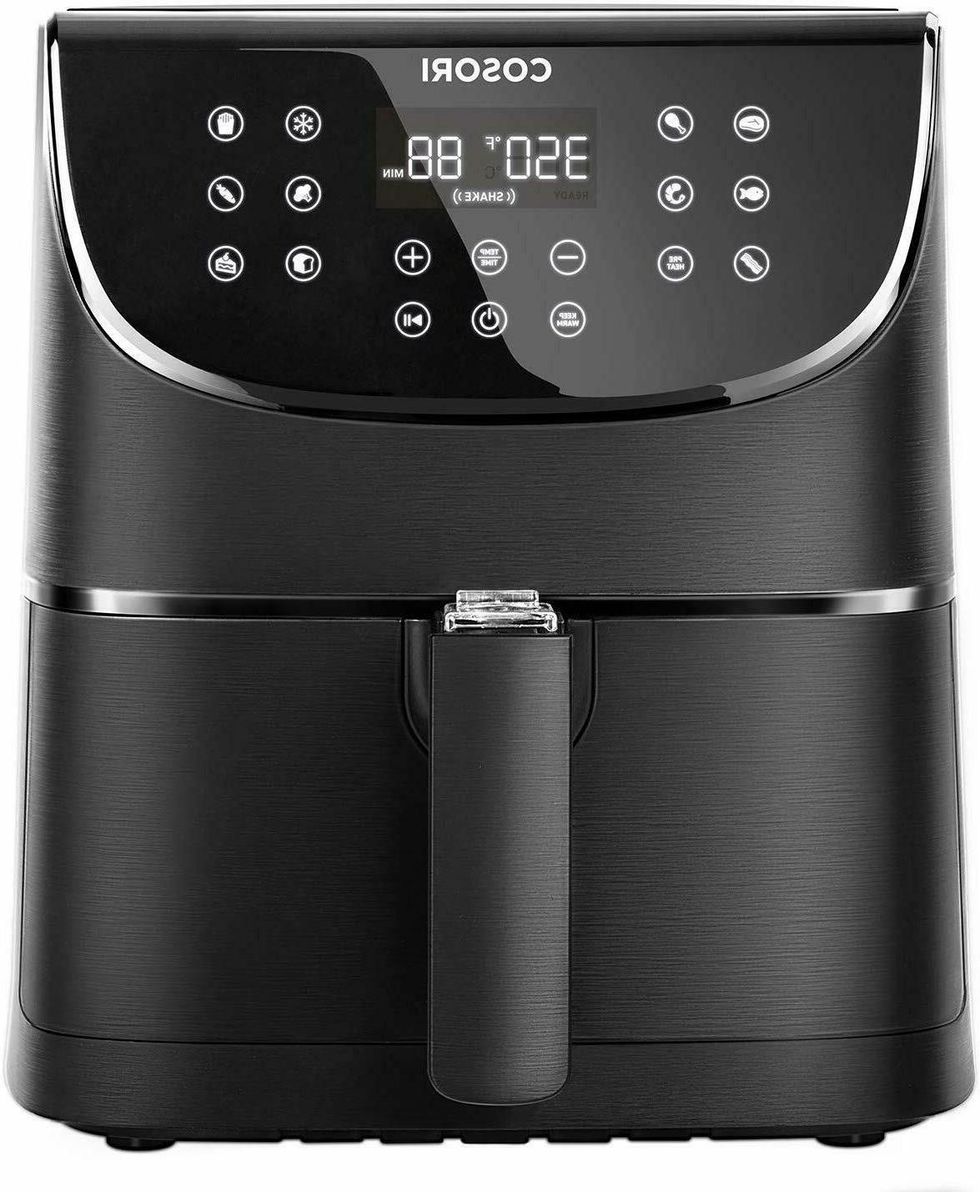 Photo Credit: Courtesy
Featured image by Shutterstock
I'm all about reclaiming my time and tapping into my inner peace. Yoga has a reputation for helping us accomplish a satisfying "woosah" we all need. But before you get ready to master the downward dog, the yoga mat you use can truly determine what type of yoga experience you'll have. The thickness, material, length, and even cell type of a yoga mat are all factors to consider when you're on the hunt for your perfect yoga accessory.
Whether you plan on taking a yoga class on the beach during a girls' trip or want to indulge in hot yoga to sweat off the stress, there's a mat for that -- you just have to select the right one.
*Some links are affiliate links. If you make a purchase, xoNecole may earn a small commission.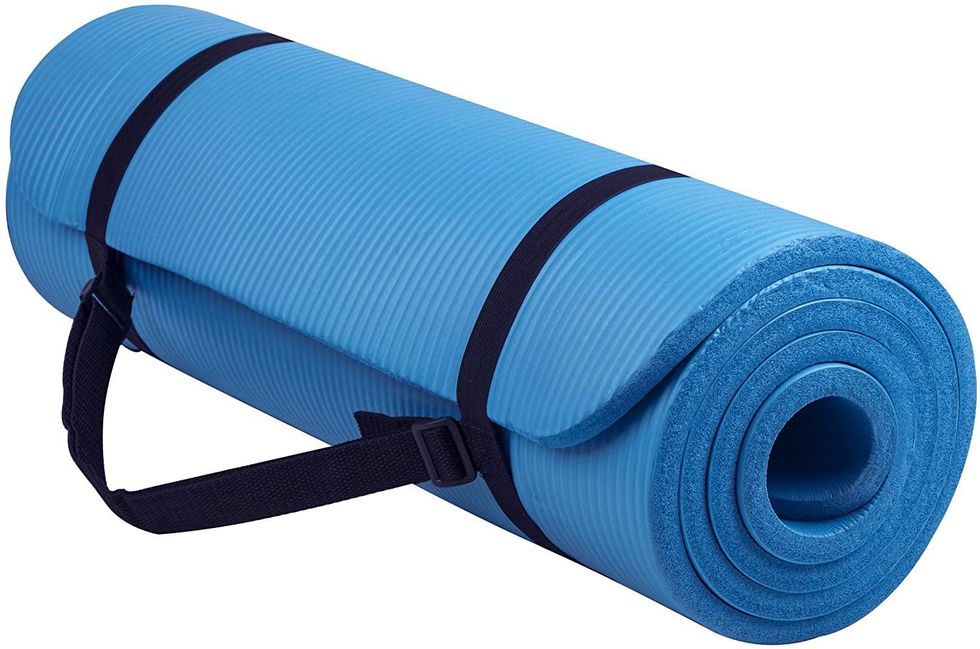 Walmart
While you're still perfecting your yoga poses, this mat is protecting your joints and body. It has a high-density foam that reduces the soreness you might experience once you're finished. It's water-resistant so feel free to wash it down with soap and water. It also touts a free yoga mat strap to secure in between classes.
2

.

Lululemon's The Reversible Mat 3mm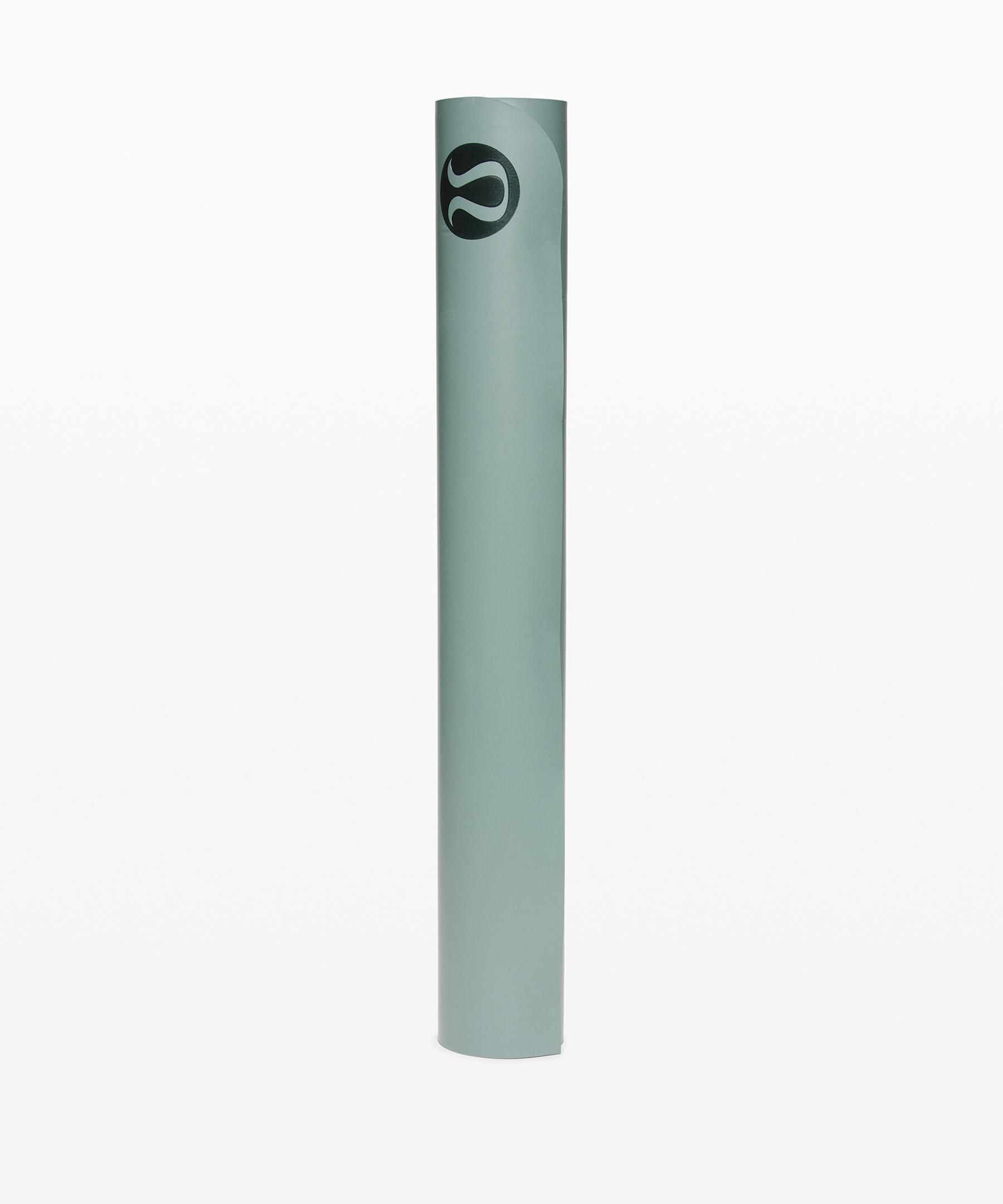 Lululemon
For those who have enough on their mind while practicing yoga, the Reversible Yoga Mat 3mm from Lululemon serves more than one purpose. It has an impressive grip to make sure you don't slip during those sweaty yoga classes. The top layer even absorbs sweat and moisture. Flip over the mat to the other side when you want more of a cushion.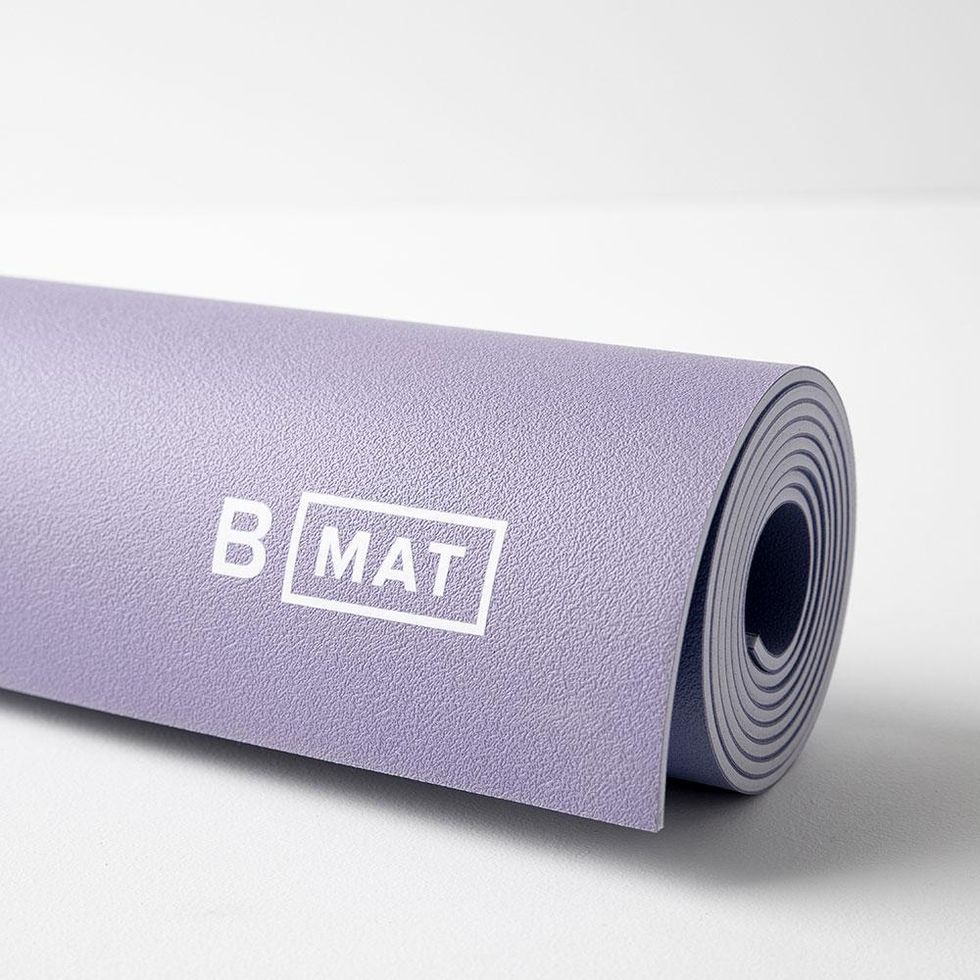 B Mat Everyday Mat
It's perfect if you want to indulge in a yoga session from the comfort of your own home. The B MAT Everyday Mat is long-lasting and has a solid grip. It has a superior cushion and was created to battle heat and sweat, making it ideal if you want to take on yoga on a daily basis.​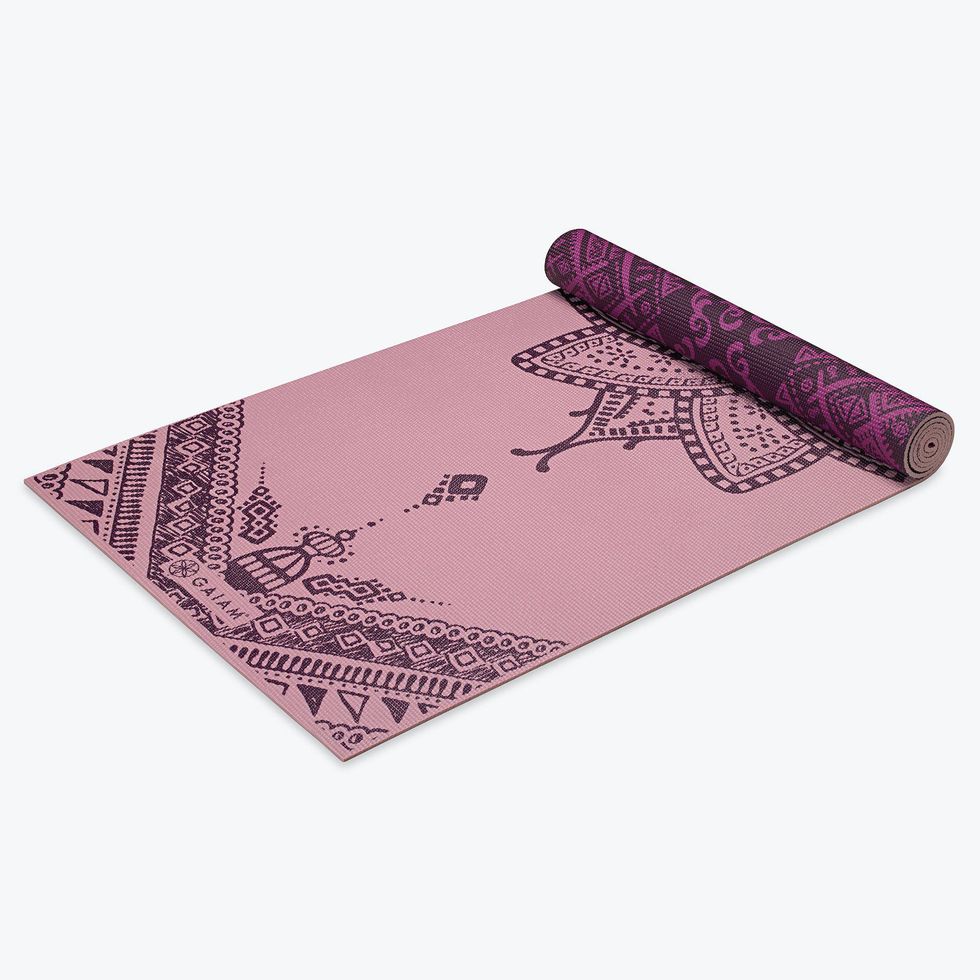 Gaiam
Whether you're a pro or just getting the hang of the yoga lifestyle, the Gaiam Yoga Mat is an overall option. There's lots of cushion, but the mat won't slide back and forth. It comes with a downloadable yoga workout, which will help you if you're just getting started.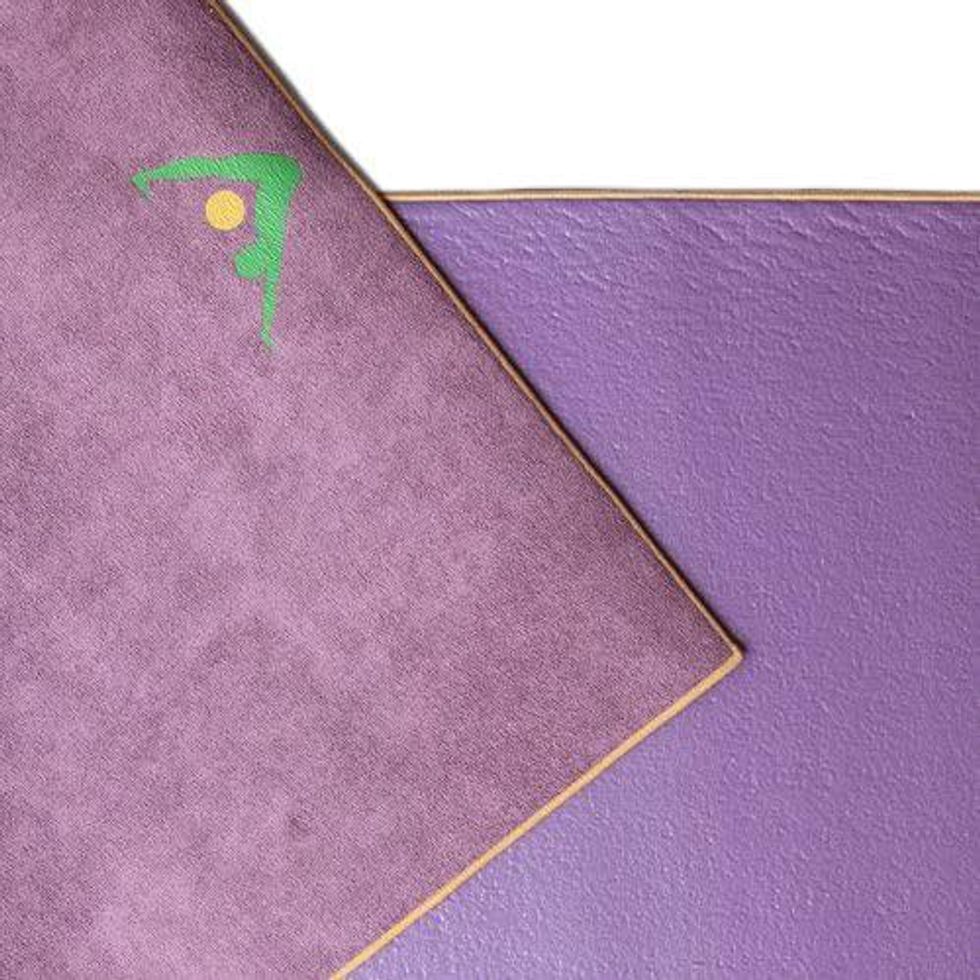 Amazon
If hot yoga is calling you every day, the Aurorae Synergy 2 in 1 mat might be calling you too. It comes with a mat and a towel for those extra sweaty sessions. In fact, this was created for hot yoga lovers in mind because the more you sweat, the better the grip.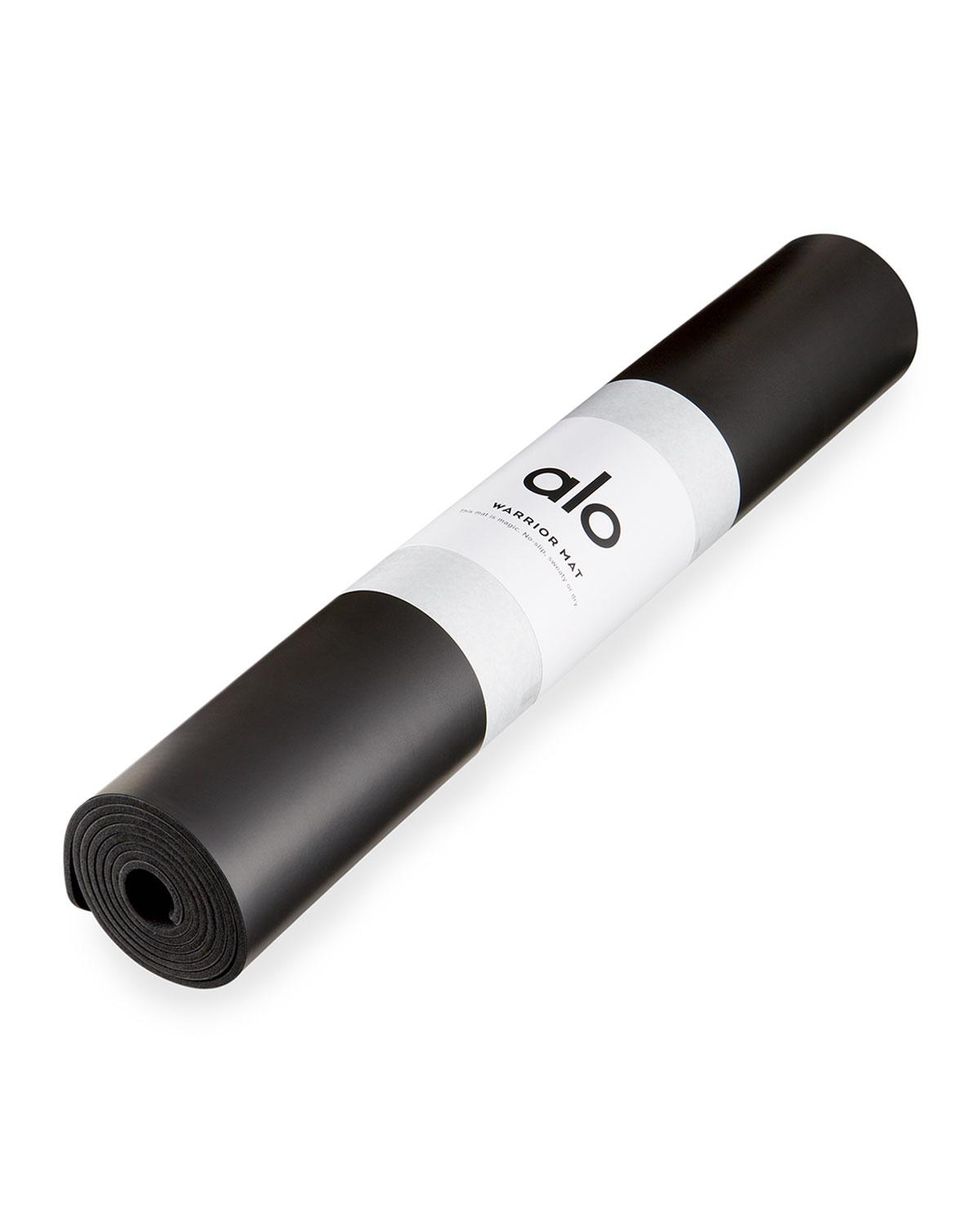 Neiman Marcus
Is having just one mat for all of your yoga needs ideal for you? The Alo Yoga Warrior Mat doesn't just come in an assortment of chic colors like Smoky Quartz and Eclipse, it's also an all-around mat that you can take to any type of course (and look cute doing it).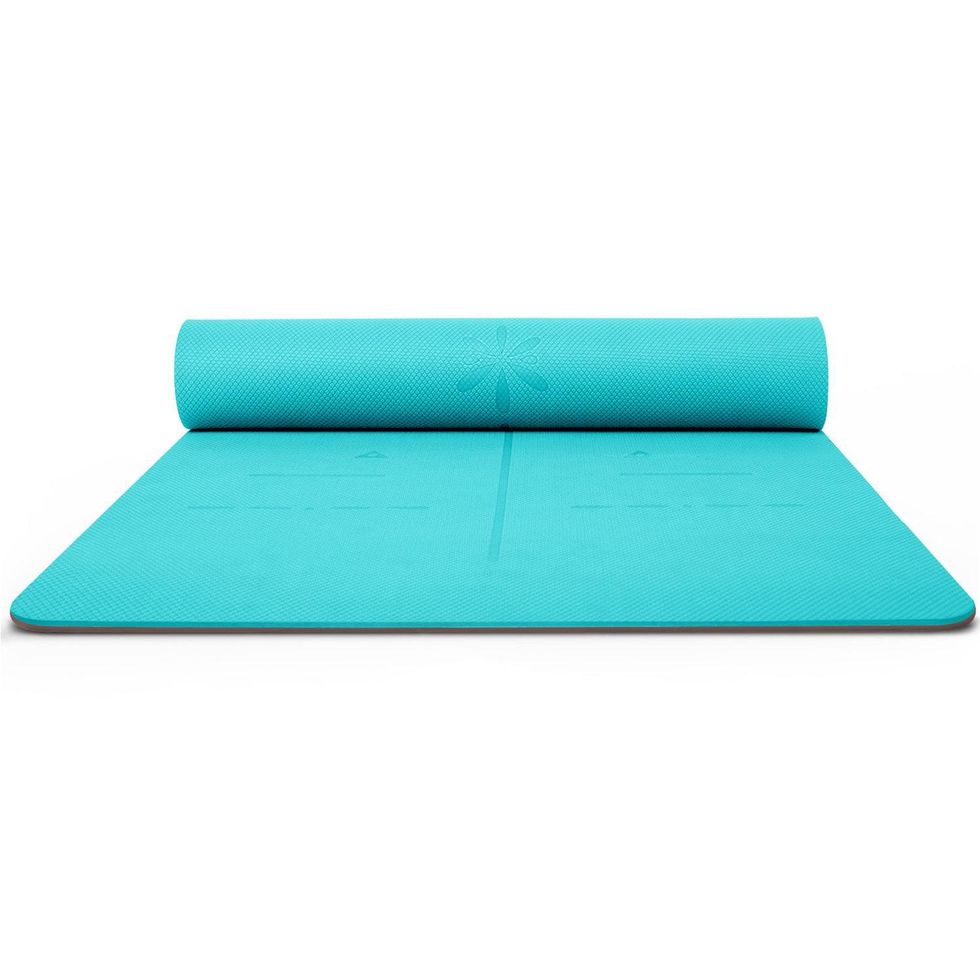 Heathyoga
If yoga is something new for you, the Heathyoga Eco-Friendly non-Slip mat caters to beginners. The top layer includes lines that help make sure your hands and feet are in place for each pose. A second layer serves as a tight grip to help your balance. And it's eco-friendly!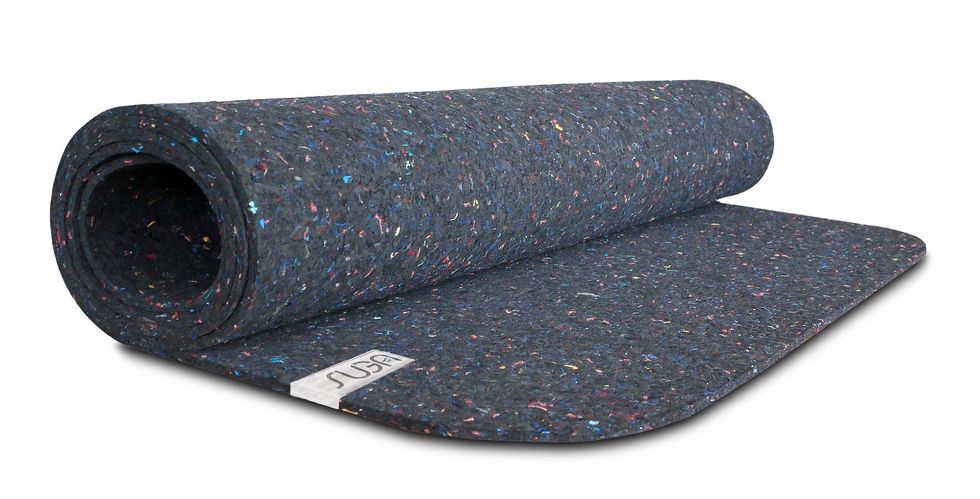 Suga Yoga Mat
Suga took sustainability to another level when it released a yoga mat line made out of recycled wetsuits. They're nonslip and have an oversized option for the taller ladies. The product is made of natural rubber. Suga also plants a tree for each recycled yoga mat that it sells.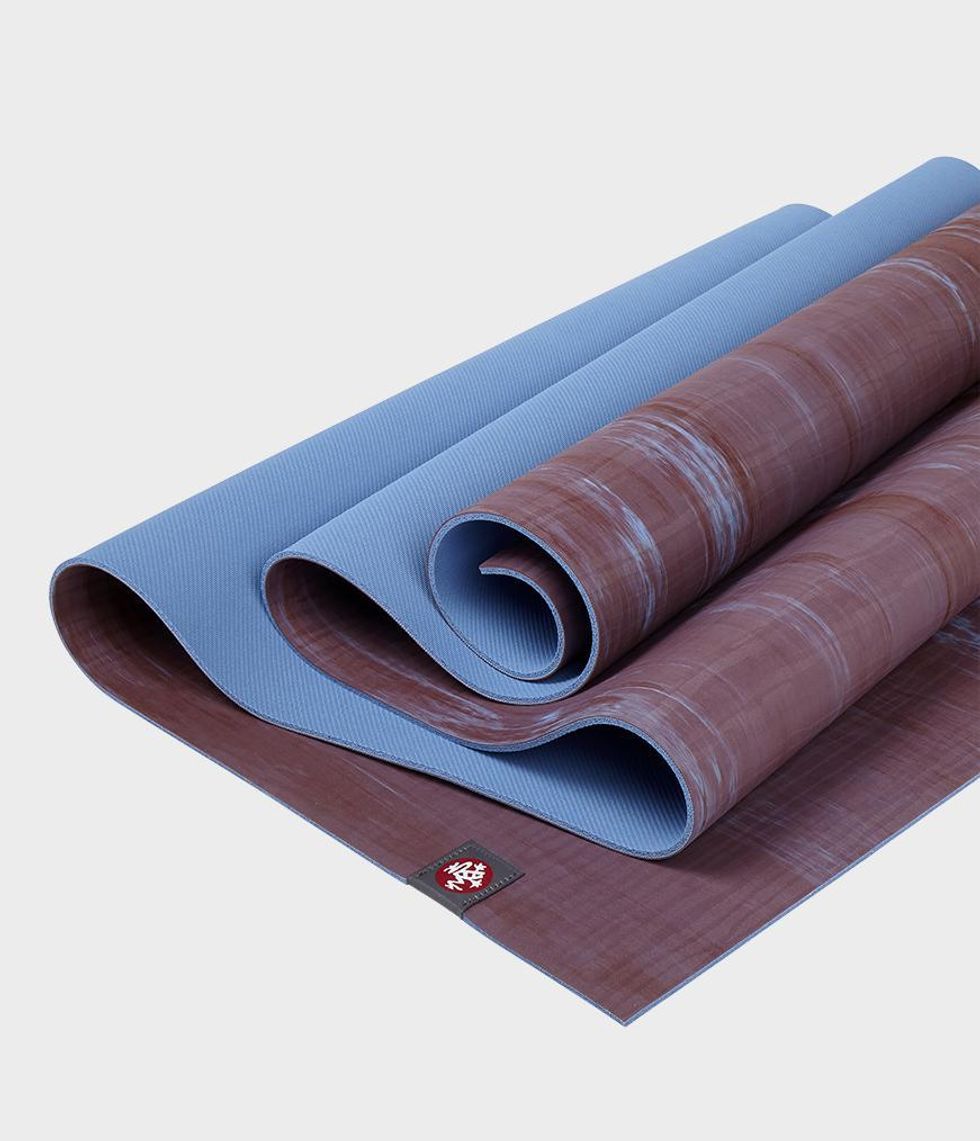 Manduka
The Manduka eKO Lite 4mm Yoga Mat is a top choice for those looking for a lightweight product. It's not extremely heavy or spongy, but also doesn't shift during a yoga session. It only weighs about five pounds, so it can easily be tucked into a suitcase for travel without taking up too much space.
Are you a member of our insiders' squad? Join us in the xoTribe Members Community today!
Featured image by Shutterstock

What to get the girl who has it all? That's the question when we're holiday shopping for ourselves, our girlfriends, or our girl friends. It doesn't help that nobody asks you for a Christmas list when you become an adult. And as nice as it can be to treat yourself and others, the question remains. Yet the answer is rather easy! Something. ANYTHING. That might enhance sex is always, always a win. Lauryn Hill once asked, "How you gon' win when you ain't right within?" You simply cannot, but little did she know, an orgasm was the key to the get-right.
And because I want all of us to win this holiday season, I sifted through the net to find the most highly-rated pleasure enhancers to get either yourself or whoever. Just like that, the holidays just got a whole lot more fun because Christmas came early and so will the lucky recipients of these 7 items featured on this holiday gift guide. As you know, the real Santa drives an Amazon delivery van rather than a sleigh, and gets delivered in record time with Prime delivery. That said, I wanted to do the Lord's work and make sure everything here could be found on Amazon -- everything ranging from bedroom amenities to bedroom essentials like, say, lube.
Nevertheless, this list will awaken the naughtiness in any "good" girl.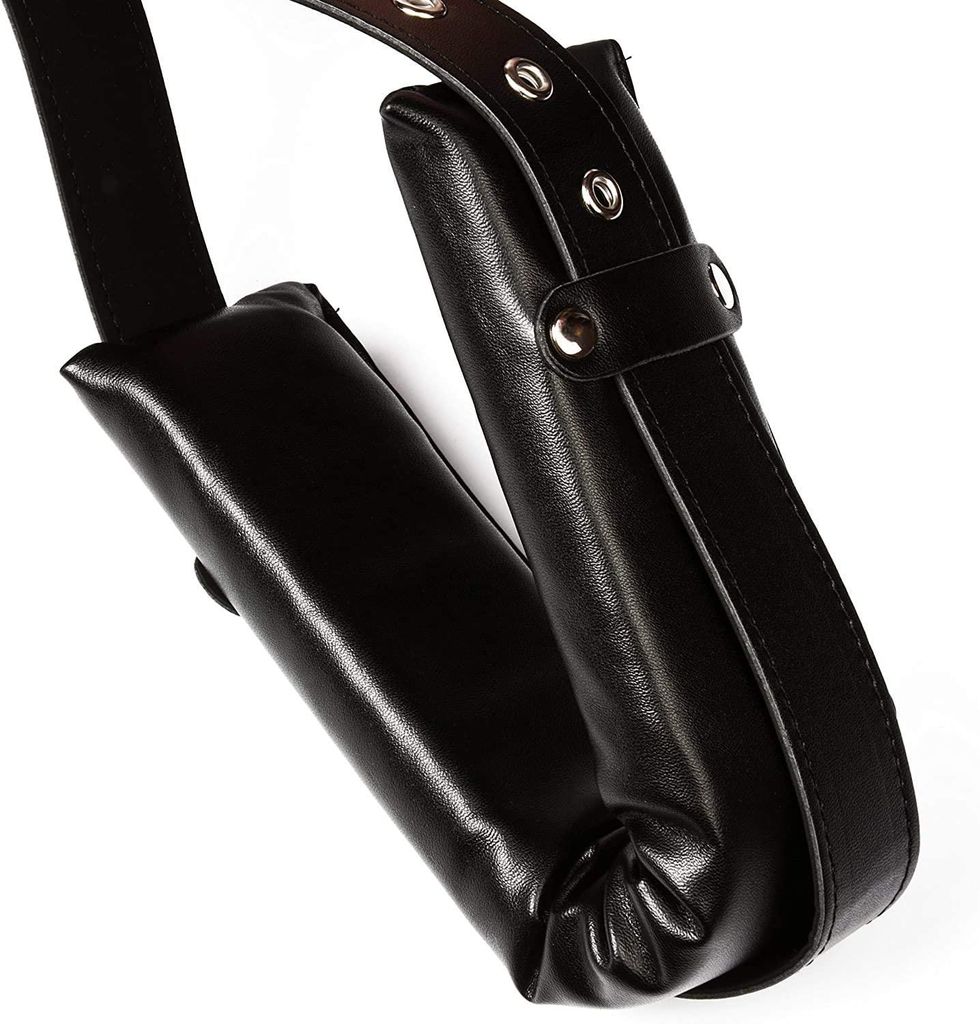 Amazon
We all know that it's next-level pleasure when you're in the missionary position and your partner hoists your legs up so that you can feel the penetration deeper. Well, if you're into the BDSM side of sex, this contraption is a lovely way to provide a more submissive sexual experience, restricting your ability to physically control speed and such.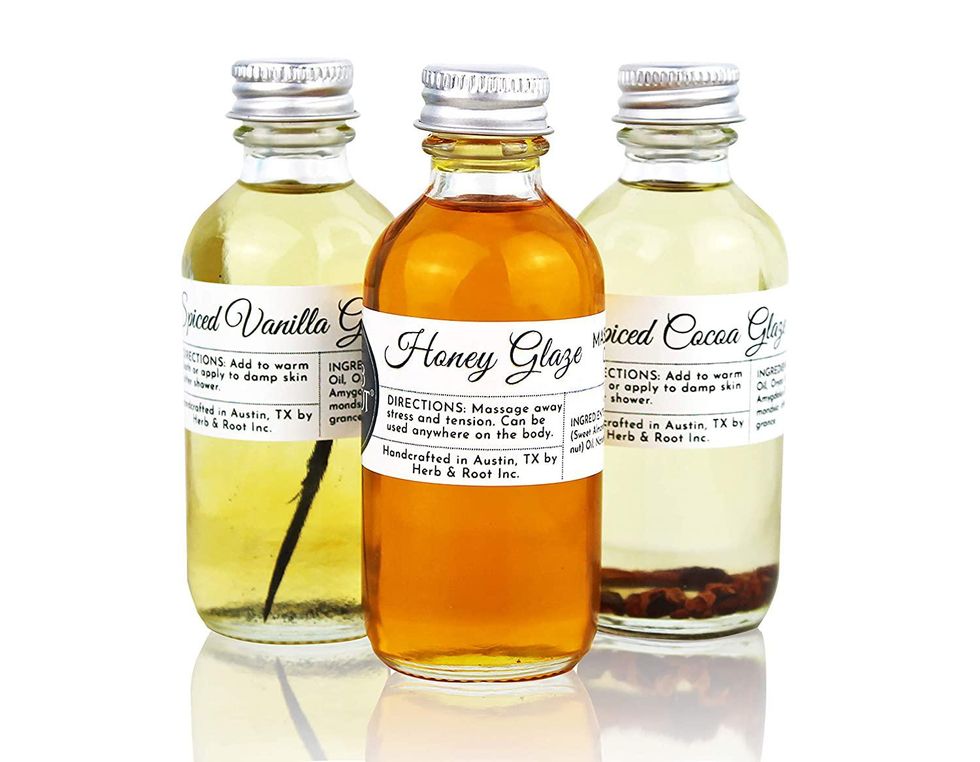 Amazon
The catalyst to good sex is a bomb massage. That's undeniable! Using a massage oil opens the door to providing next-level massages, but especially with the orgamsic scents featured in this collection: Honey Glaze, Spiced Vanilla Glaze, and Spiced Cocoa Glaze.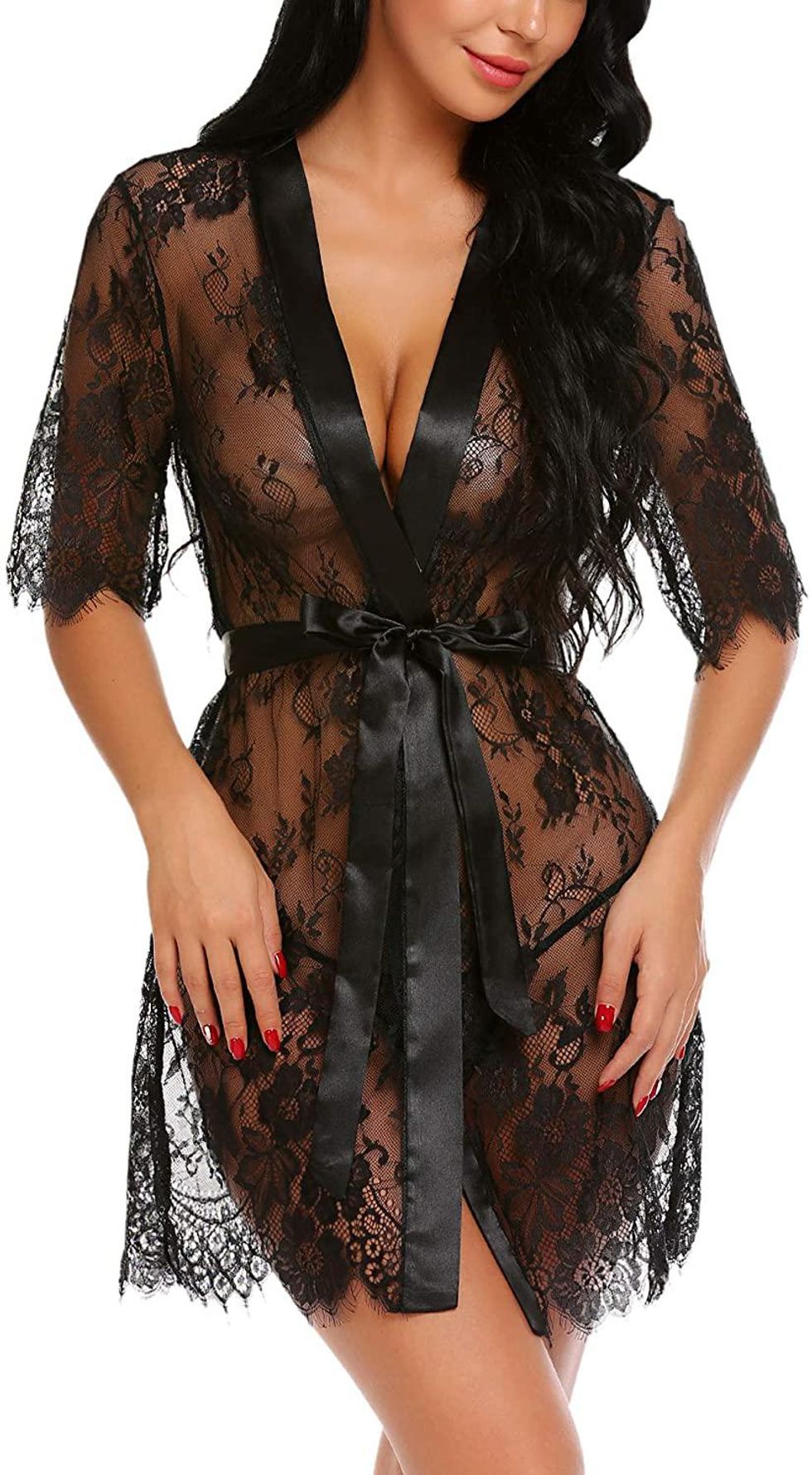 Amazon
Not only are robes a good sexy touch for when you're trying to bring the seductive vibes, but the pro tip lies in wearing your robe while you masturbate and covering your vulva with a piece of it and using your vibrator over it. The texture change will blow your mind.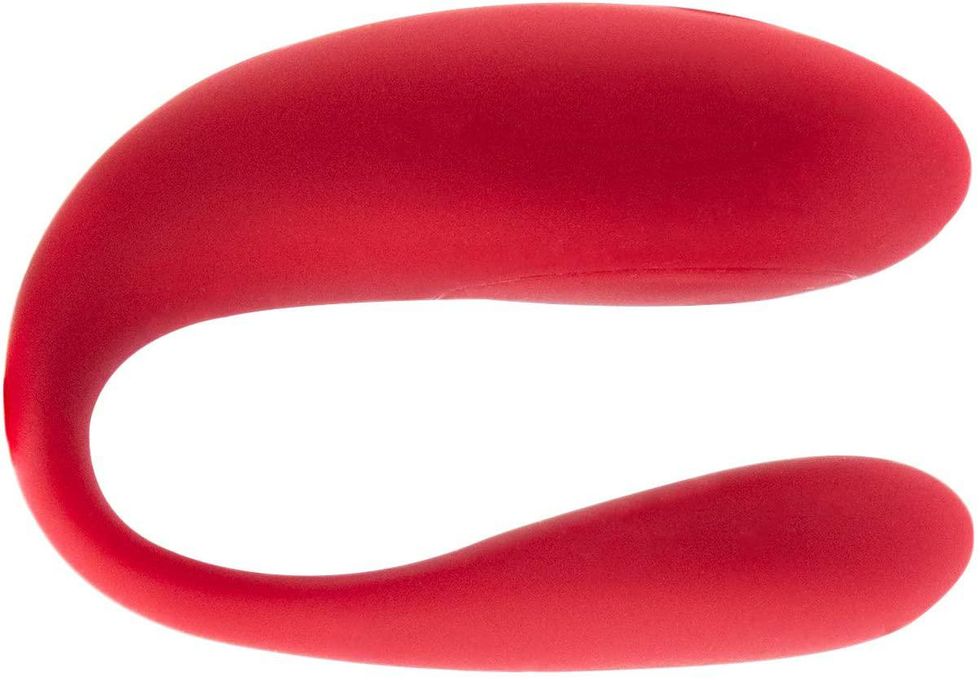 Amazon
The couple that plays together, stays together. This is a modern spin on the cock ring! It provides dual stimulation for both parties, offering seven vibration frequencies.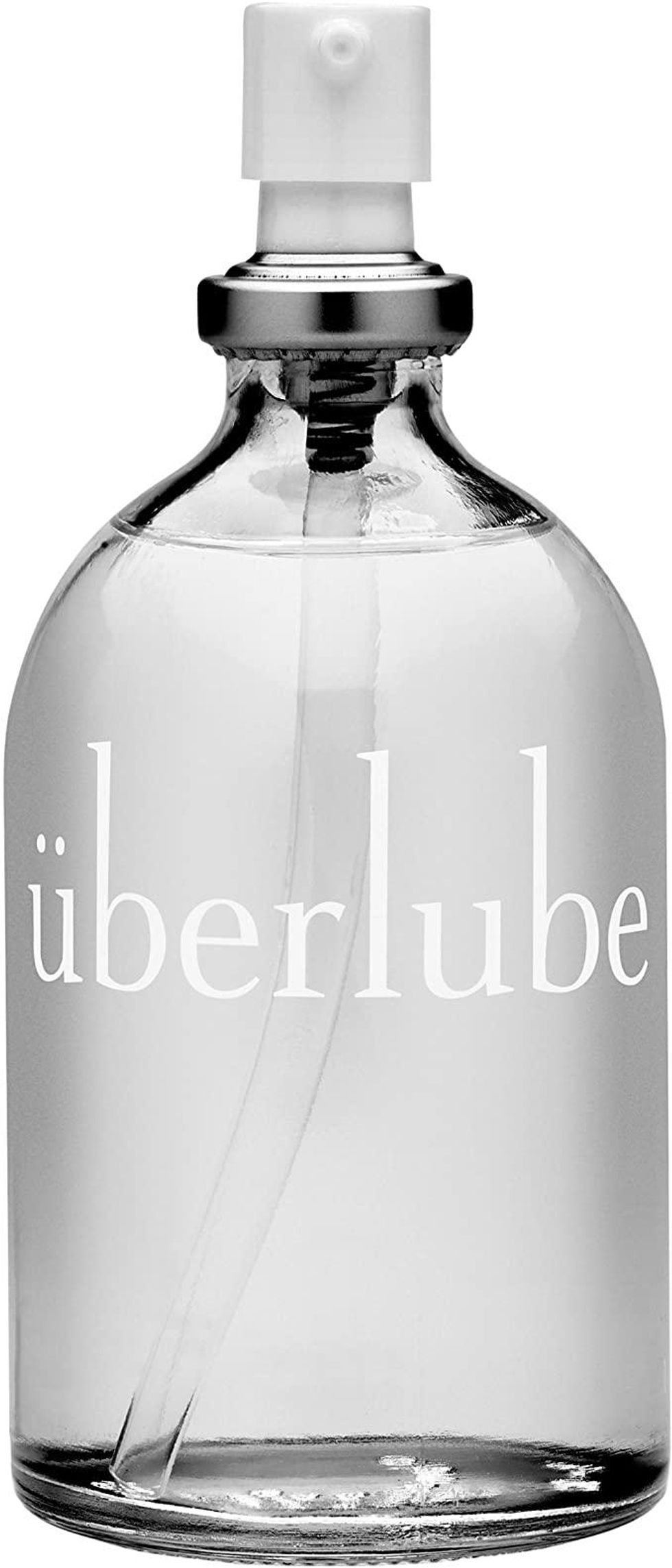 Amazon
Lube is essential to all sexaul experiences, but I will die on the hill that is Uberlube Lubricant. The top-rated lubricant has an amazing silky texture, is latex-safe, and doubles as a massage oil.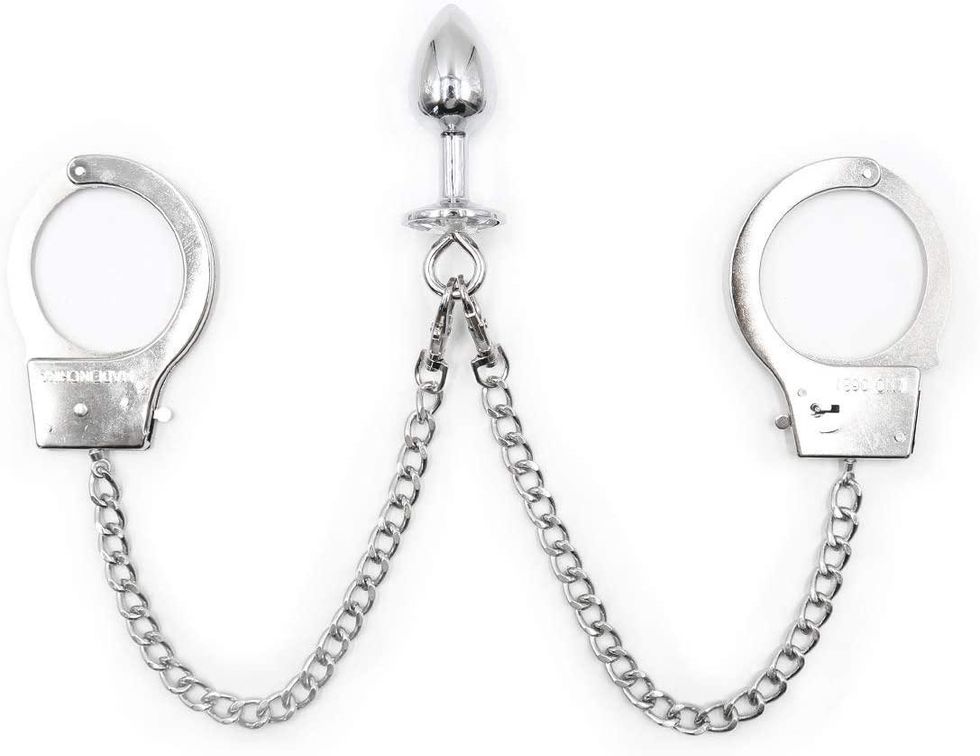 Amazon
For those of you who enjoy handcuffs but are maybe looking to level up to something slightly more kinky, you might want to try out this cuff-butt plug combo. The long chain provides some flexibility and comfort, so you're not forced to be a pretzel the entire time.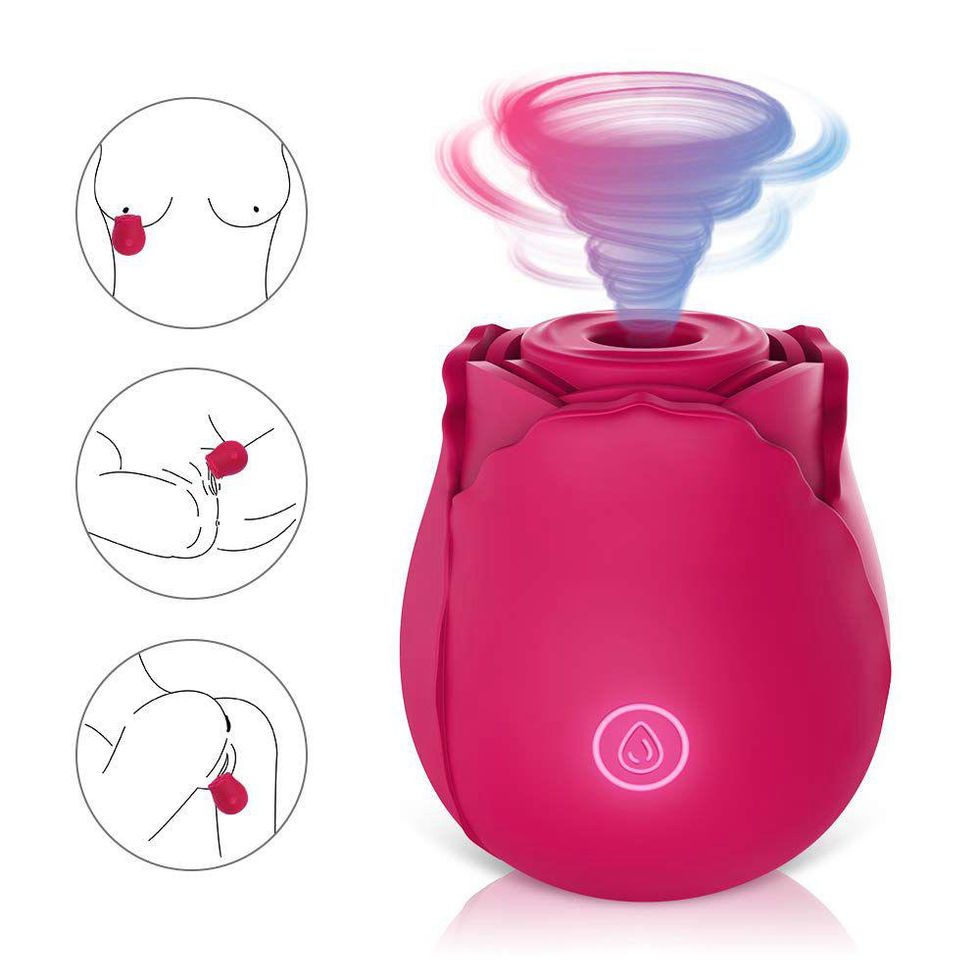 Amazon
The whole internet is on fire over this one! This toy provides a sensation reminiscent of oral sex with its "sucking" feature. You may have heard of other toys like this but apparently this one has the game on lock.
Featured image by Shutterstock
When the COVID-19 pandemic hit in March, skincare took off. With makeup less of a priority, men and women started putting more effort into their skin and serving fresh-faced glows. It's for that reason, you can bet at least one friend or family member has some skincare goodies on their holiday wish list. Who are we kidding? We know you have a few gift sets you want to put under your own tree this Christmas.
We get it, that's why we put together this gift guide to point you in the direction of the affordable year-round staples that make great stocking stuffers and the premium products that will transform your face just in time for the new year. If no one's told you yet, now's the time to treat yo'self.
*Some links are affiliate links. If you make a purchase, xoNecole may earn a small commission.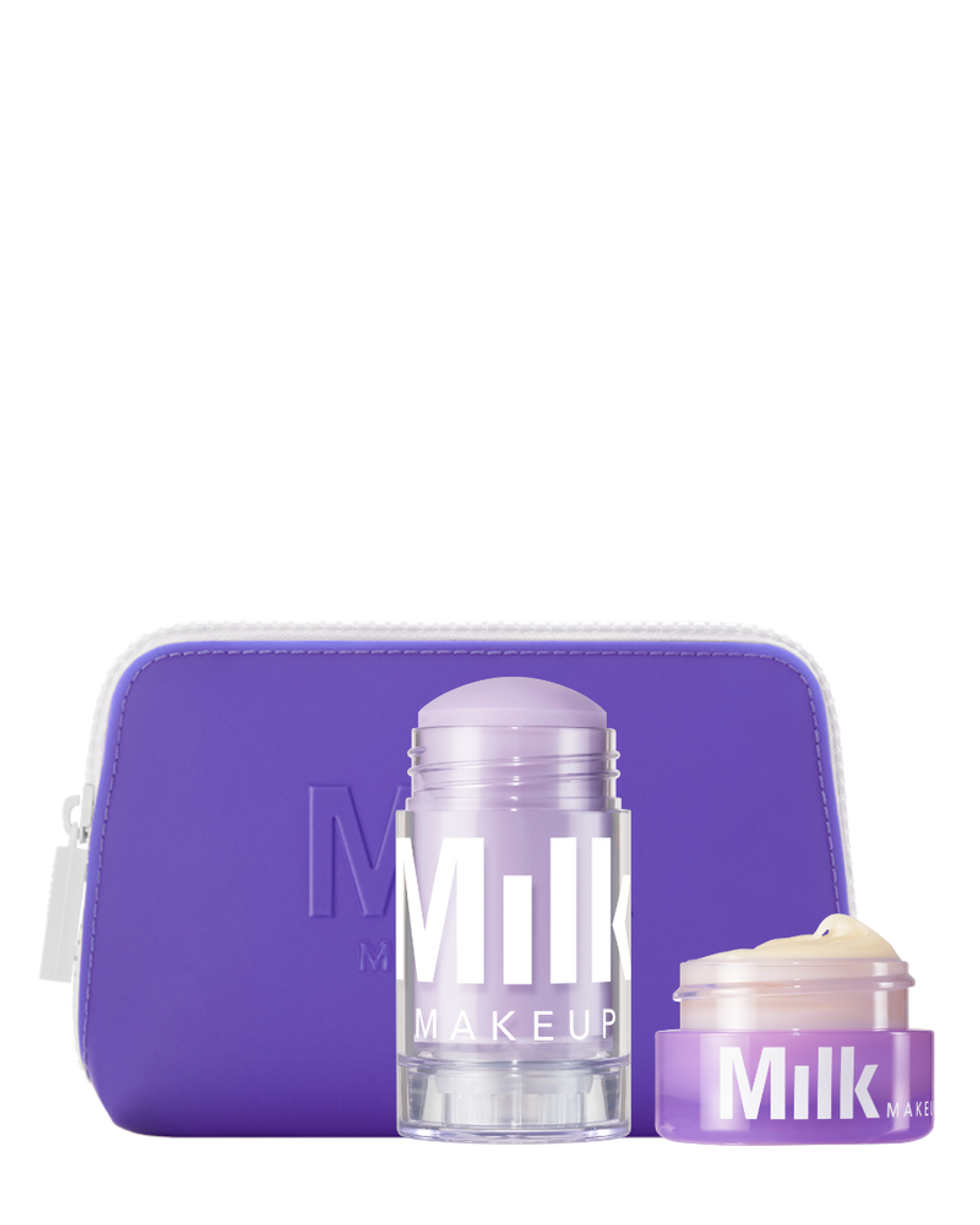 This set is beauty sleep in a bag. Milk's Overnight Serum Stick and Lip Mask are formulated with topical melatonin, Persian silk tree extract, hyaluronic acid, lavender, and chamomile to calm the body and renew skin as you sleep so you wake up looking and feeling refreshed.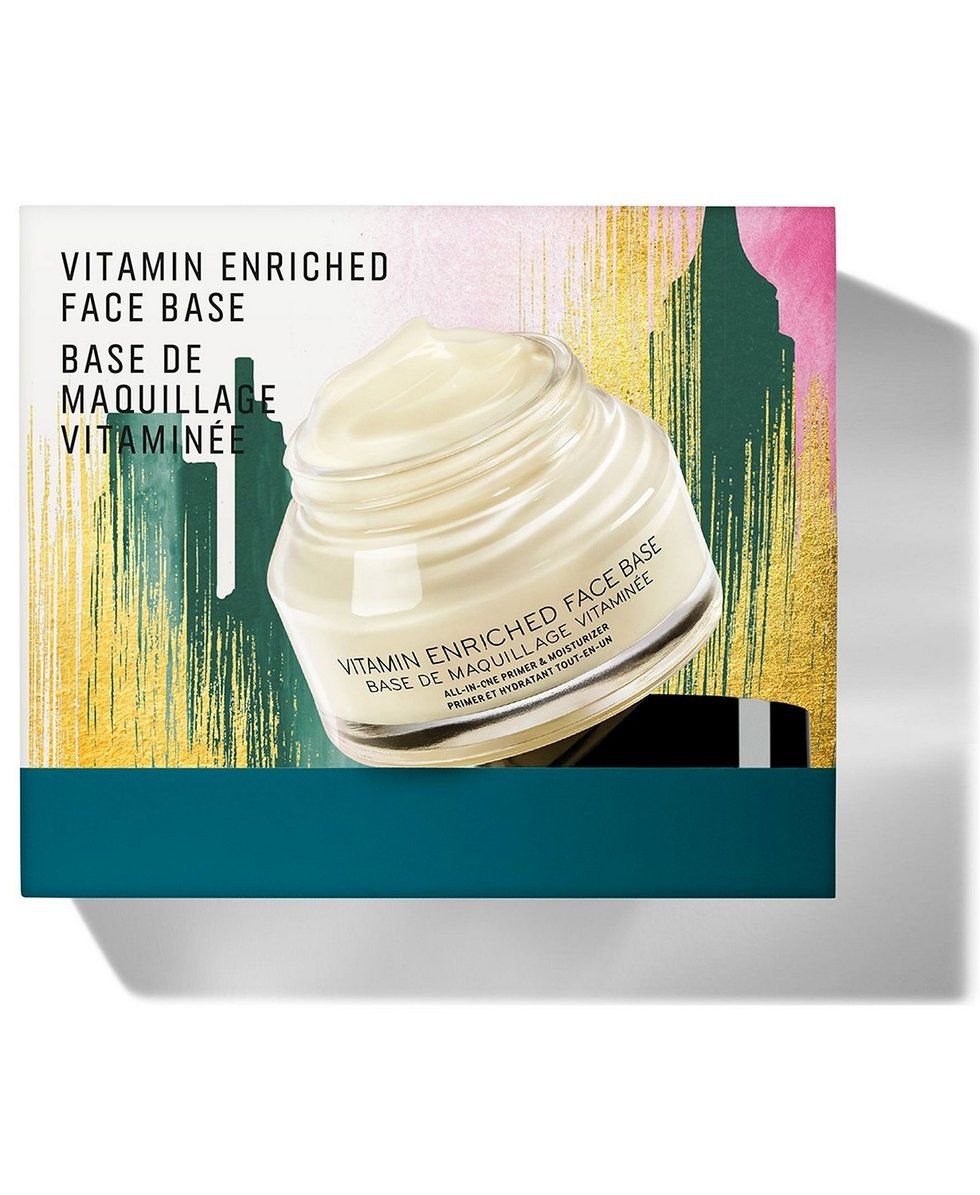 Macy's
If you're already a fan of this best-selling moisturizer from Bobbi Brown, you know how fast it goes. Face Base is a 2-in-1 moisturizer and primer that combines vitamins B, C and E, Sodium Hyaluronate, and Shea Butter to smooth and hydrate skin and help makeup go on smoother and stay on. Trust us when we say it's worth infesting in this new deluxe-size option from the brand's Holiday Collection.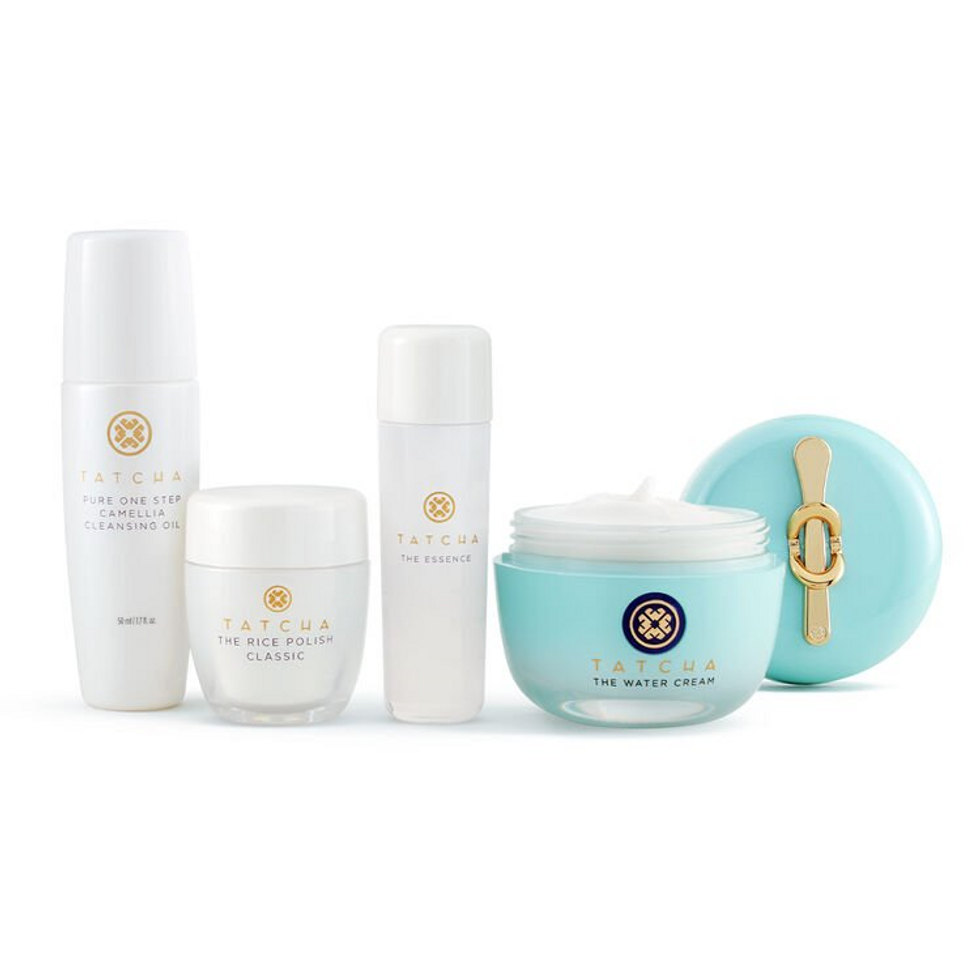 Tatcha
Get all of the essentials in this set from Tatcha which includes its gentle Camellia Cleansing Oil, classic Rice Polish exfoliant, The Essence anti-aging serum, and oil-free hydrating Water Cream.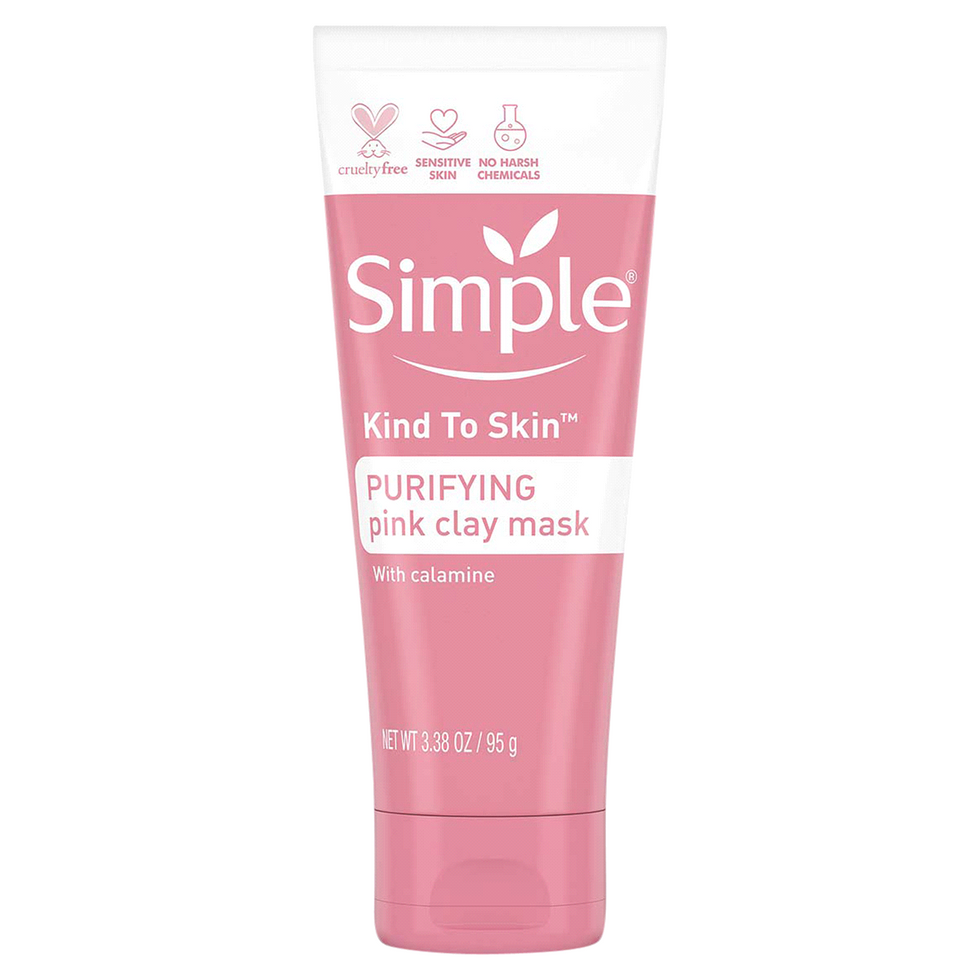 Simple
Draw out impurities with pink clay in this mask from Simple which has the added benefit of Calamine. The calming ingredient makes the mask gentle enough for even the most sensitive skin while still helping to soothe inflammation and acne-prone skin.
Vanity Planet Aera Facial Steamer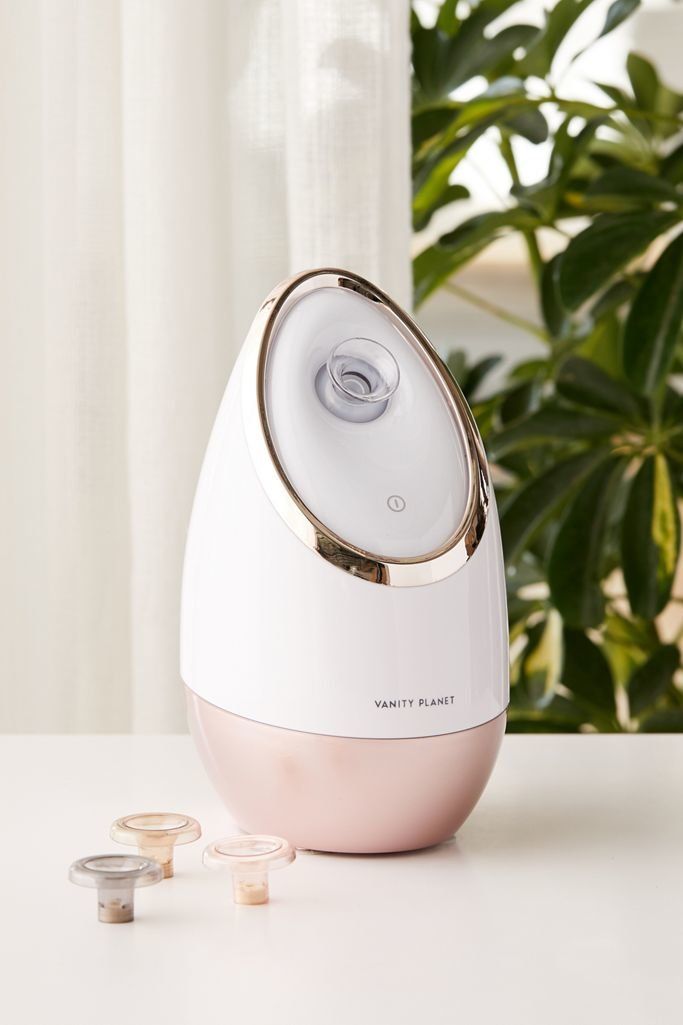 Urban Outfitters
​Get a spa-like facial at home with this steamer from Vanity Planet that hydrates and opens pores for an even deeper cleanse. Add drops of your favorite essential oil for aromatic relaxation.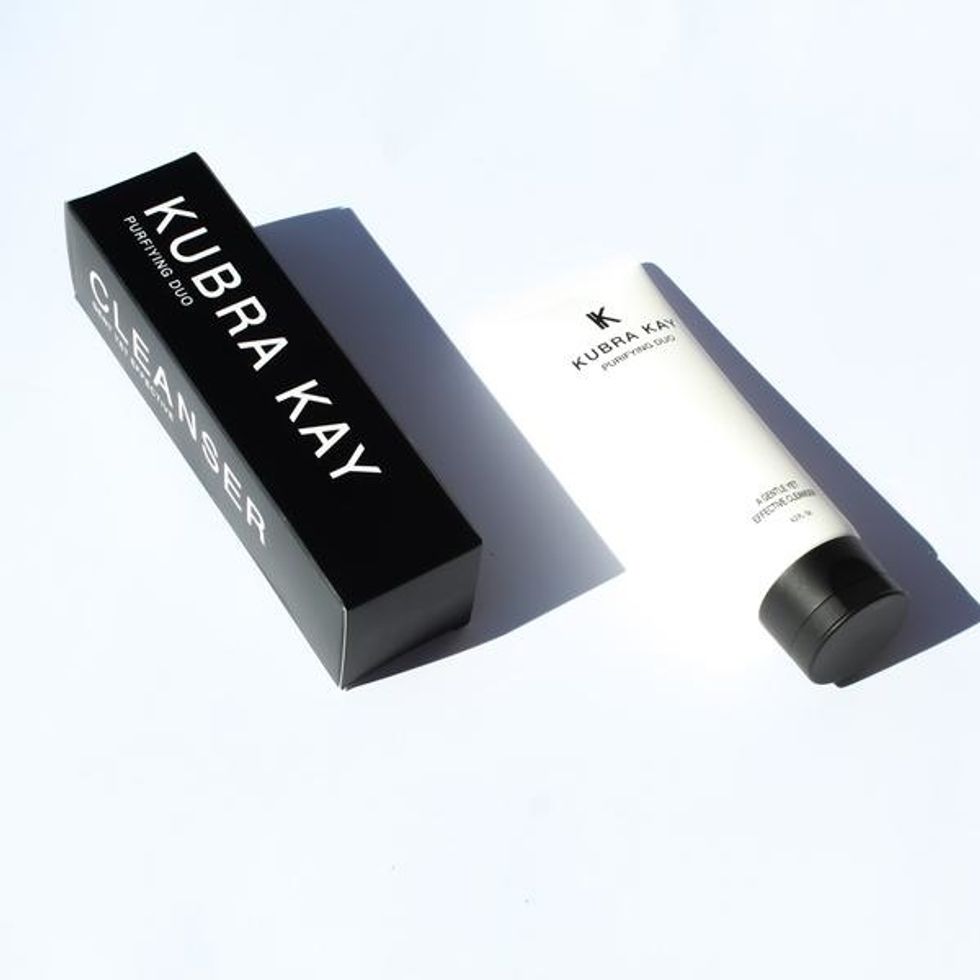 This creamy face wash from Black-owned brand Kubra Kay can be used on dry skin to remove makeup or on wet skin for a normal cleanse. The cleanser helps restore natural pH while also hydrating to ensure skin isn't stripped of moisture.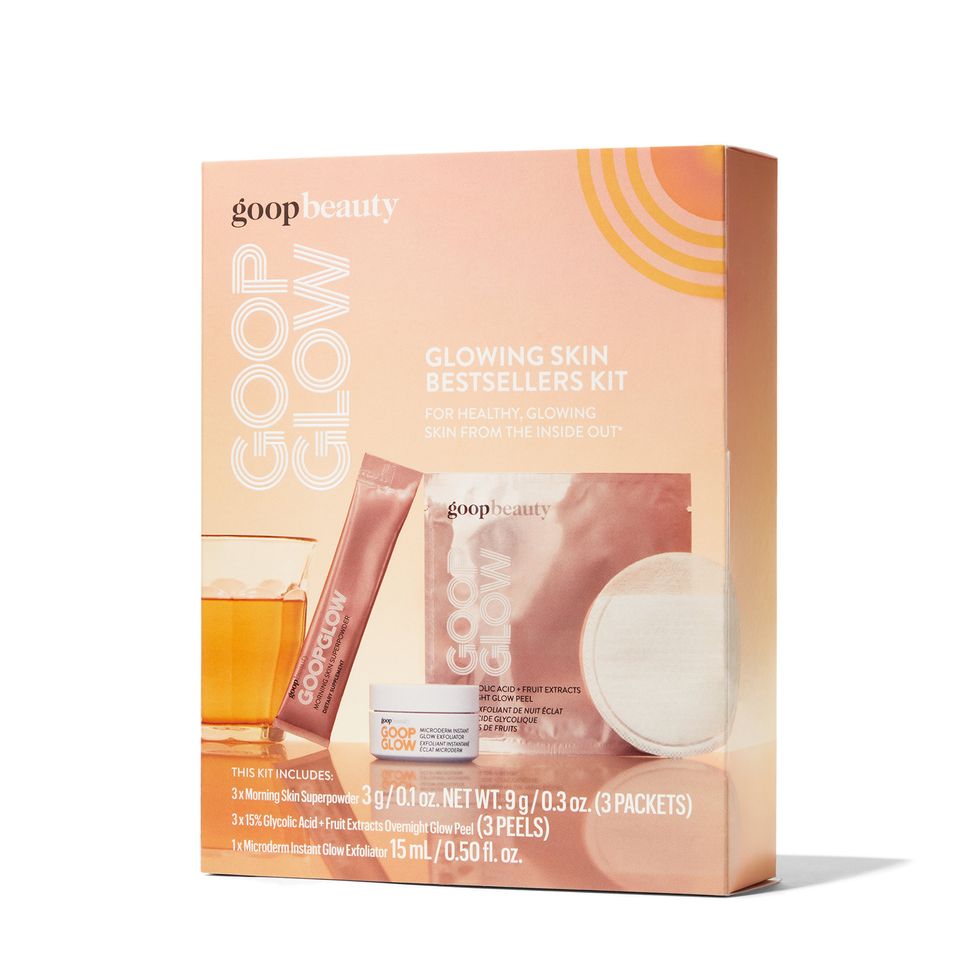 Glow from the inside out with this three-piece set. It includes goop's Microderm Instant Glow Exfoliator, Morning Skin Superpowder supplement, and 15% Glycolic Acid + Fruit Extracts Overnight Glow Peel which combine to retexturize skin and reveal a more even, brighter complexion.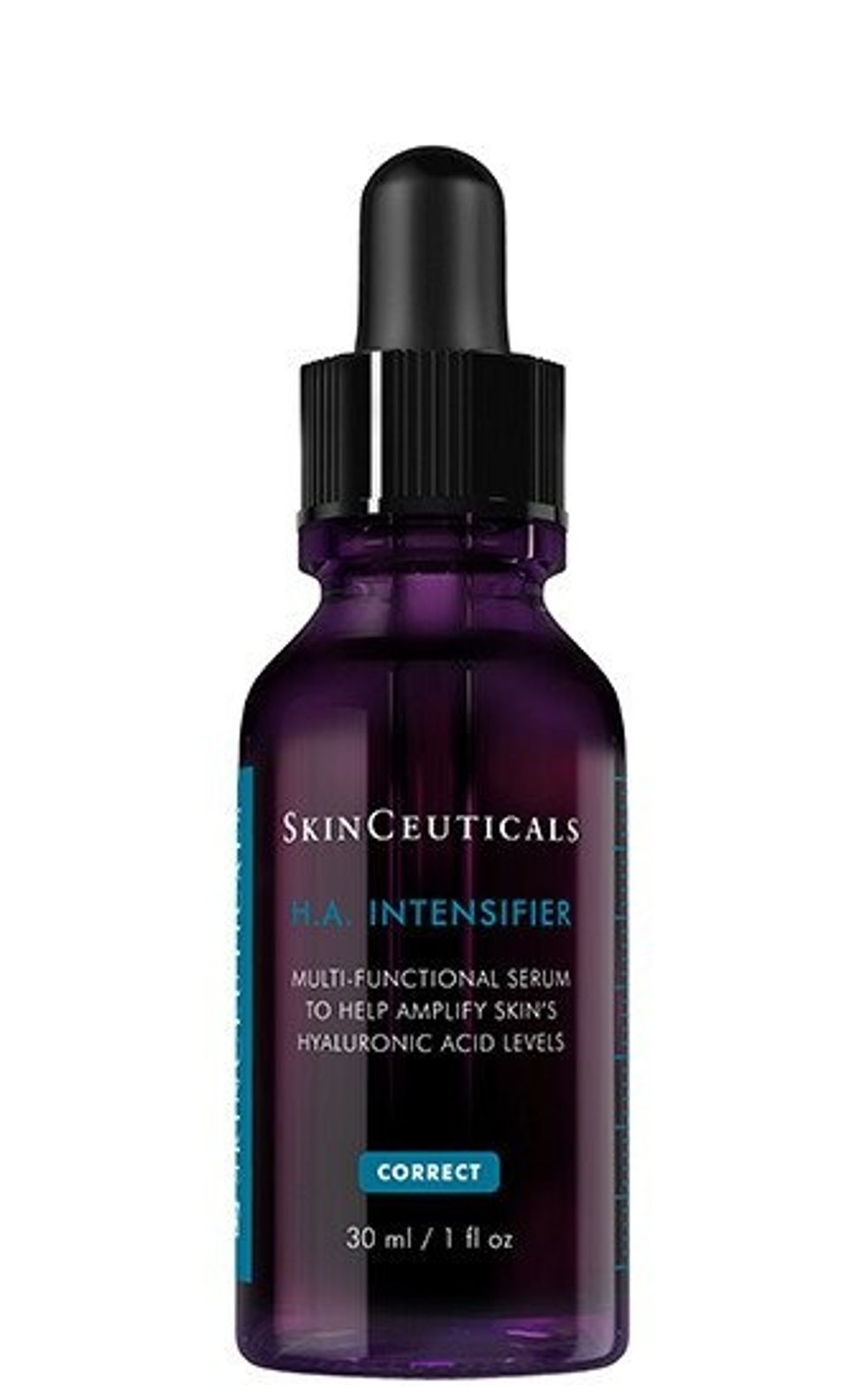 Hyaluronic acid is a key element in any winter skincare regimen because of its super-hydrating properties. This dermatologist-recommended serum helps amplify skin's hyaluronic acid levels by 30%, reducing the appearance of fine lines and wrinkles and improving skin's texture to be more firm and smooth.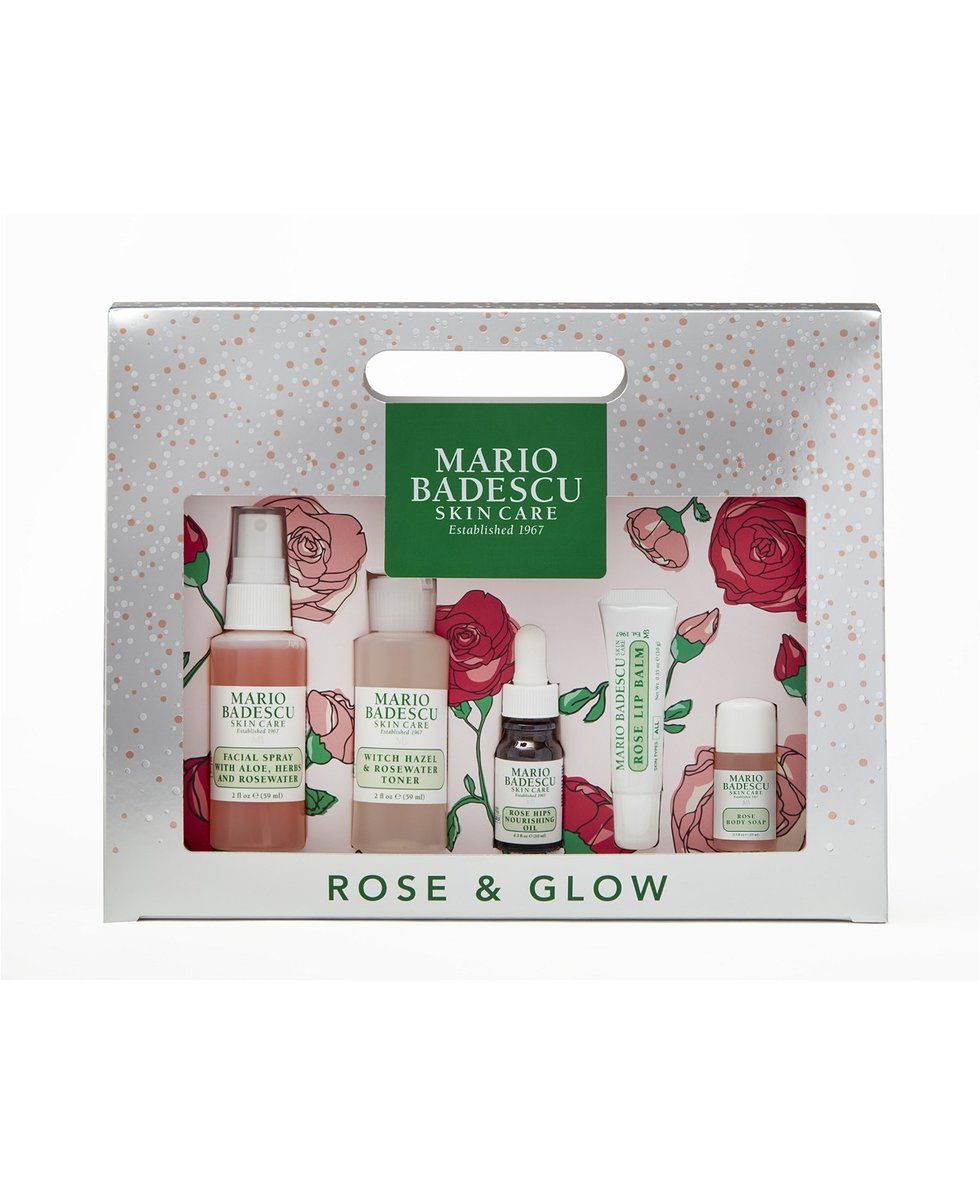 Reverse dryness and irritation with this 5-piece set from Mario Badescu which harnesses the power of rose to rejuvenate skin. Rose & Glow includes the brand's popular Facial Spray With Aloe, Herbs & Rosewater; the Witch Hazel & Rosewater Toner; Rose Hips Nourishing Oil; Rose Lip Balm; and Rose Body Soap.
Garnier Pinea-C Brightening Gel Washable Cleanser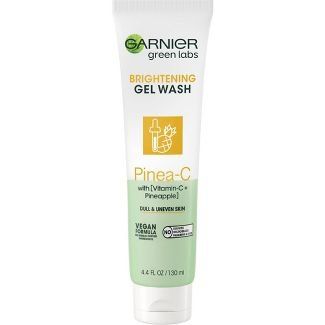 This gel cleanser combines pineapple and Vitamin C to remove dirt and makeup as it helps even out skin tone and brighten dull complexions. The vegan face wash is free of sulfates, microbeads, parabens, and dyes and is suitable for all skin types. Pair it with the Pinea-C Brightening Serum Cream for maximum benefit and SPF protection during the day.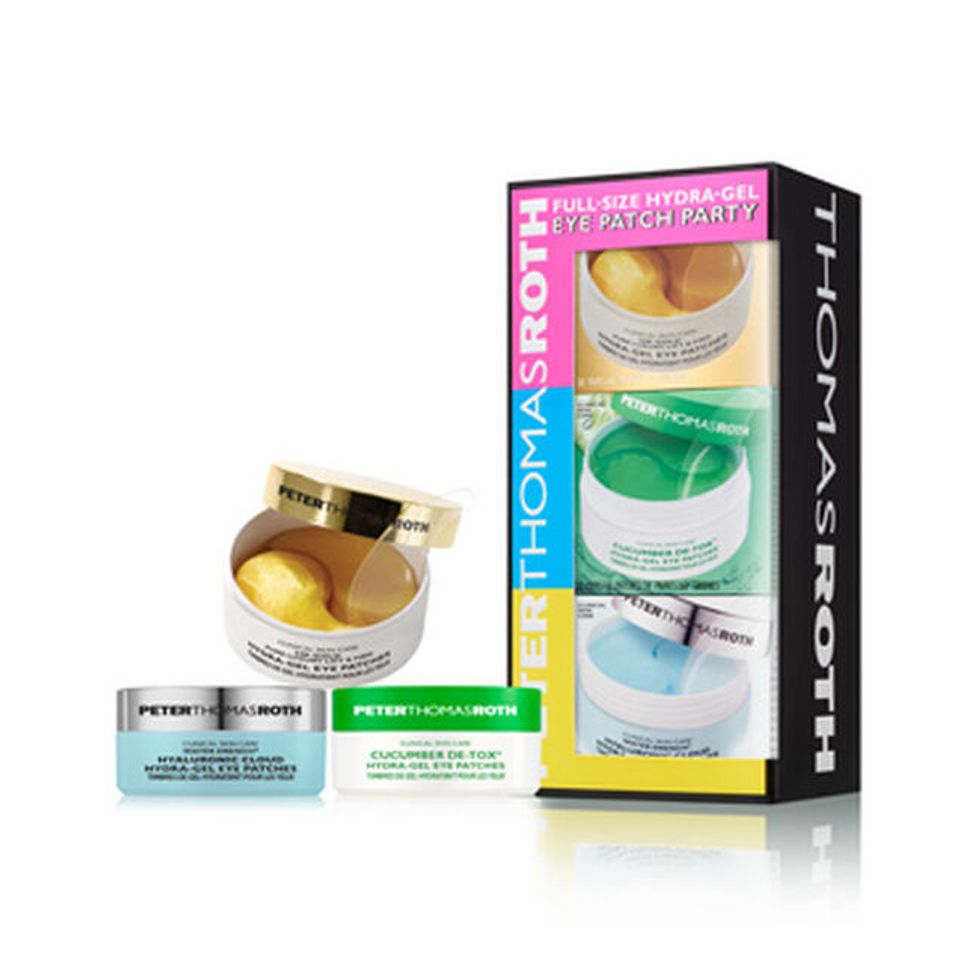 Whether it's random morning puffiness or chronic dryness and dark circles you want to address, this set has you covered. It features 30 pairs of each of PTR's Hydra-Gel Eye Patches: 24K Gold Pure Luxury Lift & Firm; Cucumber De-Tox®; and Water Drench® Hyaluronic Cloud.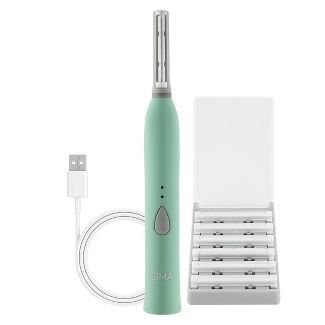 Get rid of all those tiny hairs you only see when you look at yourself really closely in the mirror as well as dead skin and other buildup with this 2-in-1 dermaplaning tool. The painless hair removal and exfoliation system leaves behind the perfect canvas for makeup and also helps skincare products better absorb into the skin.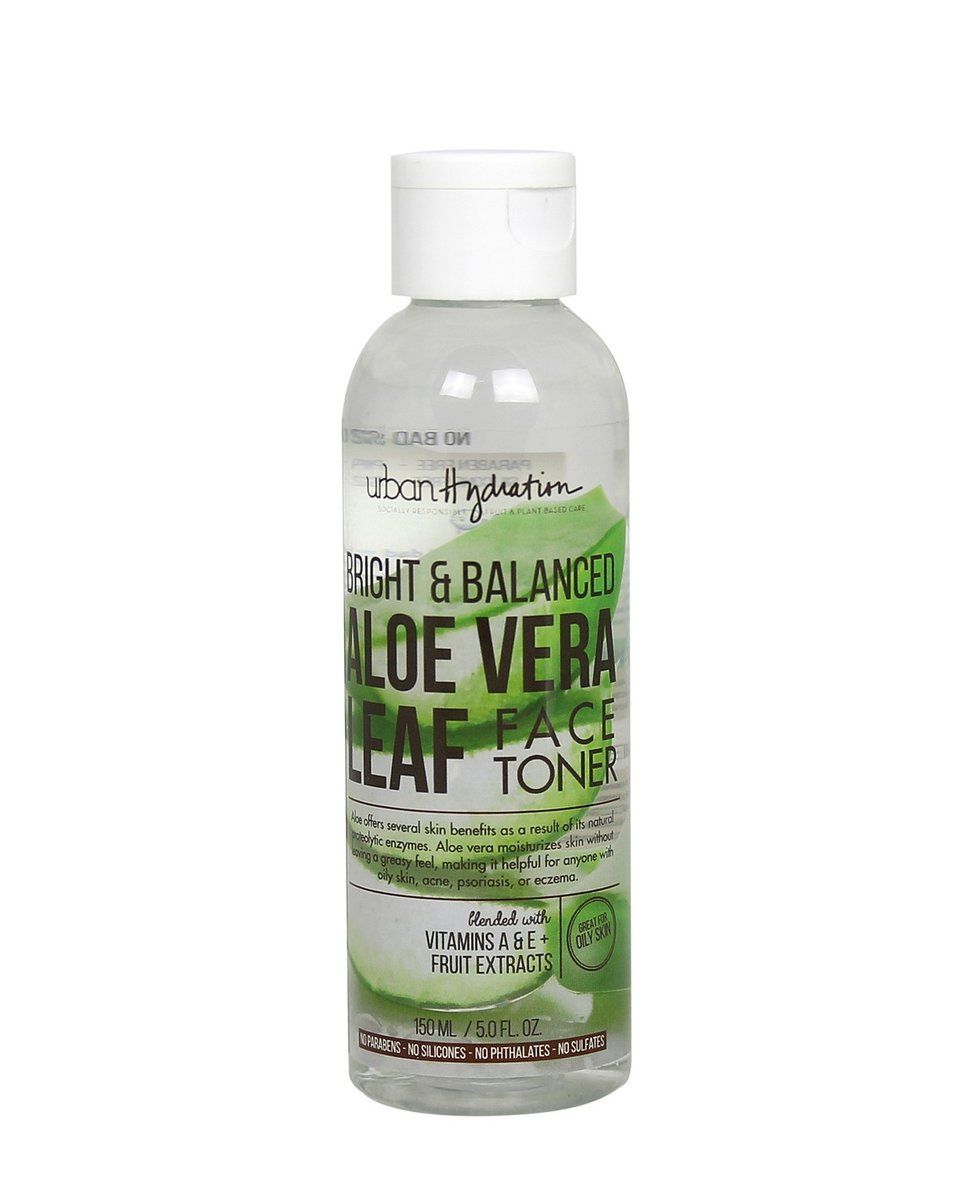 Macy's
A great buy for oily skin, this toner from Black brand Urban Hydration fuses aloe vera with Vitamin A and Vitamin E to moisturize skin naturally without clogging pores or leaving behind a greasy residue.
Featured image by Shutterstock

'Tis the season of gift giving and I can hardly believe we are at the end of 2020. Although the holidays are meant to be filled with joy, they can be a major headache when it comes to finding the perfect gifts for the most important people in my life. While I typically struggle with gift giving, I've always found it especially difficult selecting a practical yet clever gift particularly for the men in my life that fully expresses my love and admiration.

While men are known to be pretty straightforward when it comes to their needs, I turned to a close male friend for advice on the best gift ideas for men this year. As it goes, it's the thought that counts, however it's the obsessive control freak in me wanting to make sure no man is left behind during the holiday season. This list guarantees the men you love so dearly will be on the receiving end of a thoughtful gift they'll cherish from now through 2021.
Featured image by Shutterstock