Savage X Fenty is coming to a city near you. After two short, but successful years, Rihanna's Savage X Fenty is finally going physical! Meaning the online lingerie shop will now have physical stores. Co-president and chief merchandising and design officer of Savage X Fenty, Christiane Pendarvis, shared the exciting news during an interview with Bloomberg:
"You're actually going to see stores. I can't tell you when. I'd be spoiling the surprise and the build up, but yeah retail we think is an important component for us."
The news comes on the heels of the 2021 Savage X Fenty show Vol. 3, which premiered on Amazon Prime on September 24, and Rihanna officially becoming a billionaire. Her lingerie brand has a little to do with her billionaire status after it increased in revenue by 200%, according to Forbes.
But how was the singer able to be successful in the lingerie market? 
While she's a global pop star, it has been proven many times that celebrity status doesn't always equate to success in other ventures. The "Love on the Brain" singer is also an example of that.
While her Fenty Beauty and Savage X Fenty lines are flourishing, her Fenty fashion house failed to make the same impression as her other brands and closed down earlier this year.
Launched in 2019, Savage X Fenty erupted the intimate apparel scene by prioritizing inclusivity rather than the same troupe of skinny women modeling the lingerie other brands have long followed.
Not only does Savage X Fenty include sizes from XS to 4XL, they also highlight models wearing the different sizes unapologetically, showing that sexy comes in more than one size.
The Bajan beauty spoke with WWD when her first collection premiered at New York Fashion Week in 2018.
"The concept really is just about exploring and celebrating women and all different shapes and bodies and designing things that met that."
The brand's social media and marketing is also top tier as they've been able to speak to their audience using their customers' voices as well as partner with celebs and influencers such as Megan Thee Stallion, Lizzo and Reginae Carter to model the brand on their social media pages.
Now that the brand is expanding into brick-and-mortar, it is highly likely that they will continue to grow as they will potentially reach new customers.
"We know that in intimate apparel specifically, because fit and comfort are so important, there's just customers who don't feel comfortable purchasing online and they want to be able to go physically try the product on. Touch, feel, make sure they found the right size and the right fit for them," Christiane said.
Christiane didn't give any specifics on the locations, just that they will be in the U.S. and possibly Europe.
Featured image by Kevin Mazur/Getty Images for Rihanna's Savage X Fenty Show Vol. 3 Presented by Amazon Prime Video
Keep reading...
Show less
The name of the game is "less is more" for Savage X Fenty Show Vol. 3 presented by Amazon Prime. The lingerie brand known for its emphasis on body diversity, self-acceptance, and inclusivity is unveiling the third volume of their runway show on Amazon Prime this weekend. Ahead of the star-studded September 24 premiere, Rihanna as well as other models and celebs showed up and showed out in scantily clad realness. Here are all of the looks you missed for the show's step and repeat.
Rihanna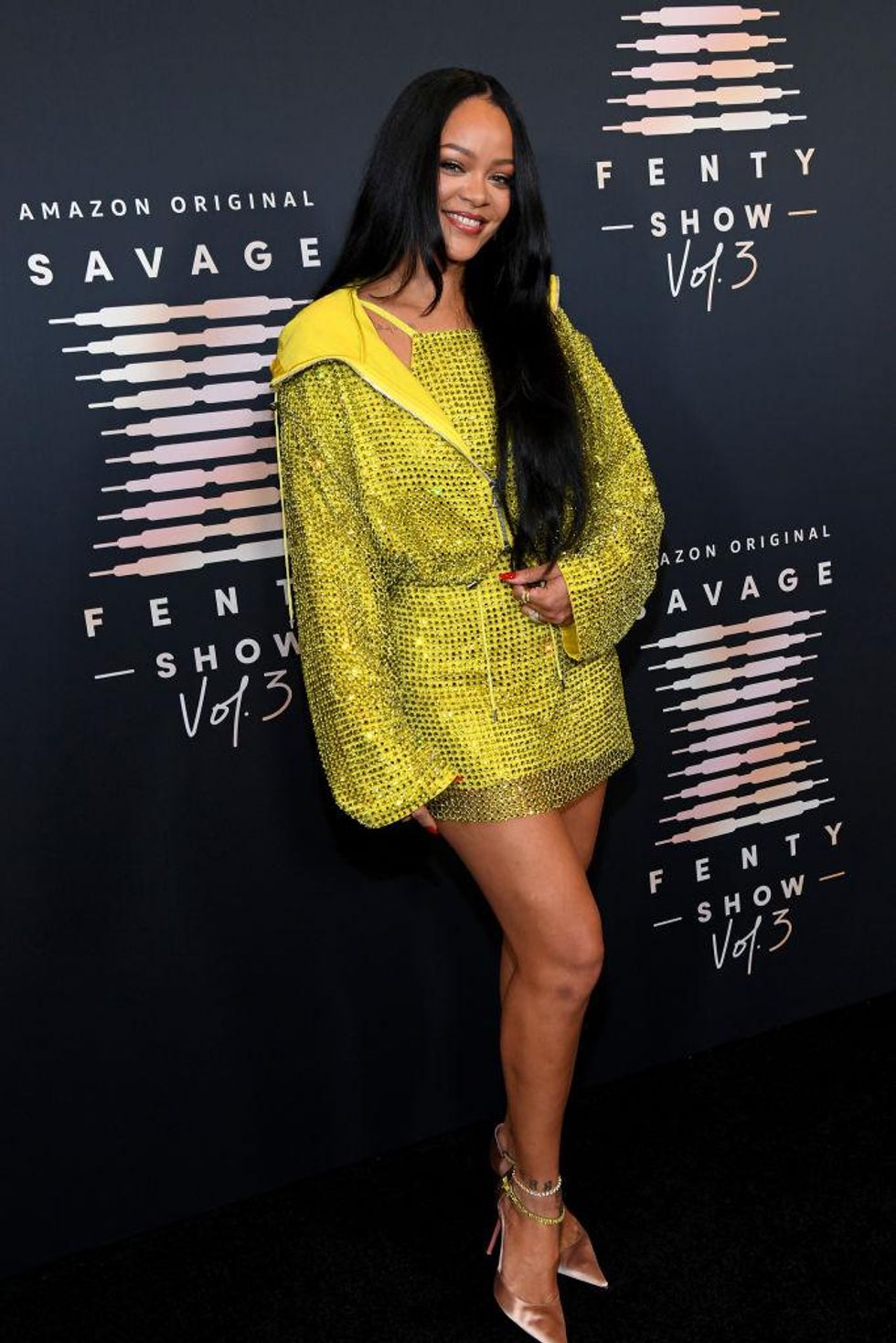 Kevin Mazur/Getty Images for Rihanna's Savage X Fenty Show Vol. 3 Presented by Amazon Prime Video
Joan Smalls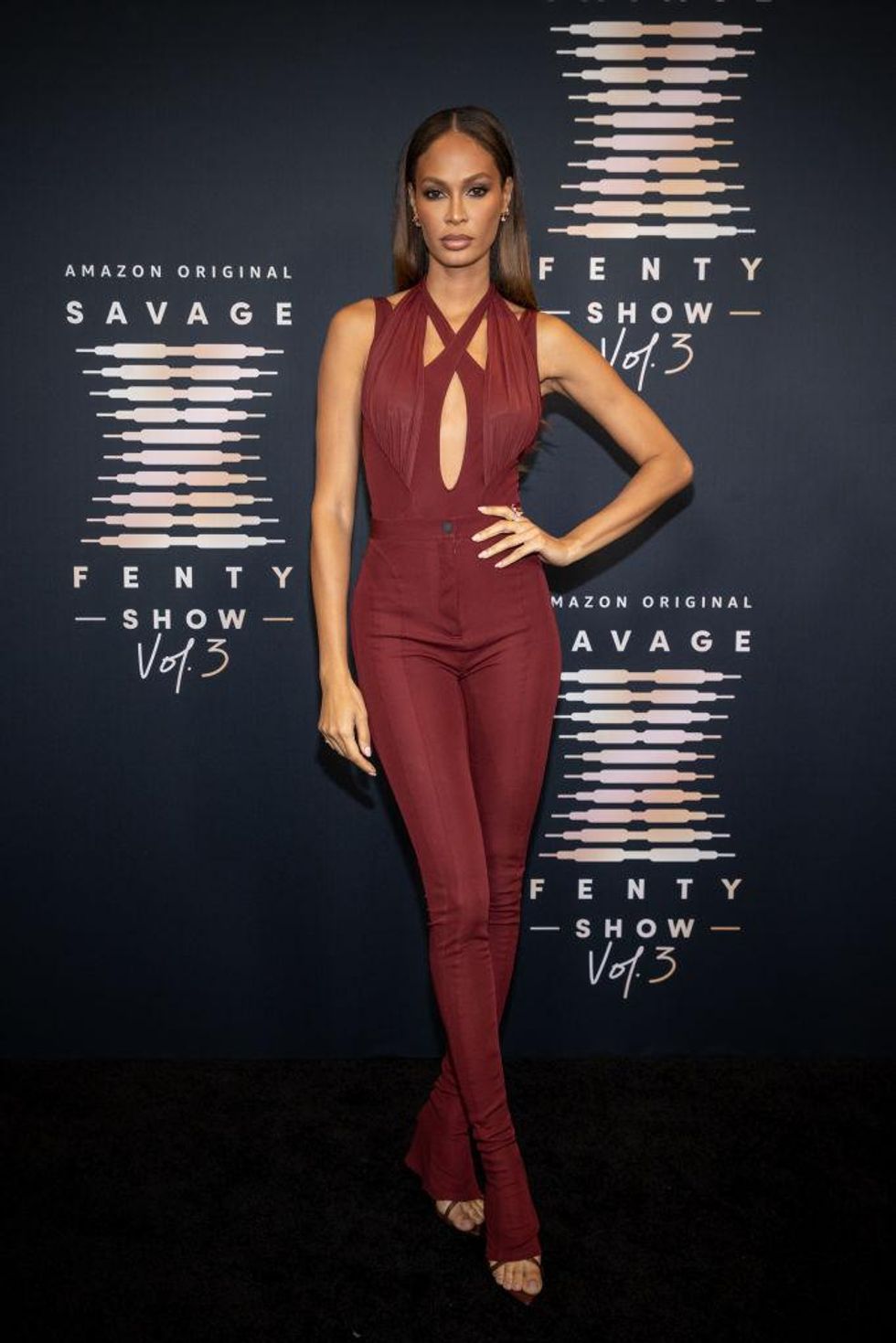 Emma McIntyre/Getty Images for Rihanna's Savage X Fenty Show Vol. 3 Presented by Amazon Prime Video
Alek Wek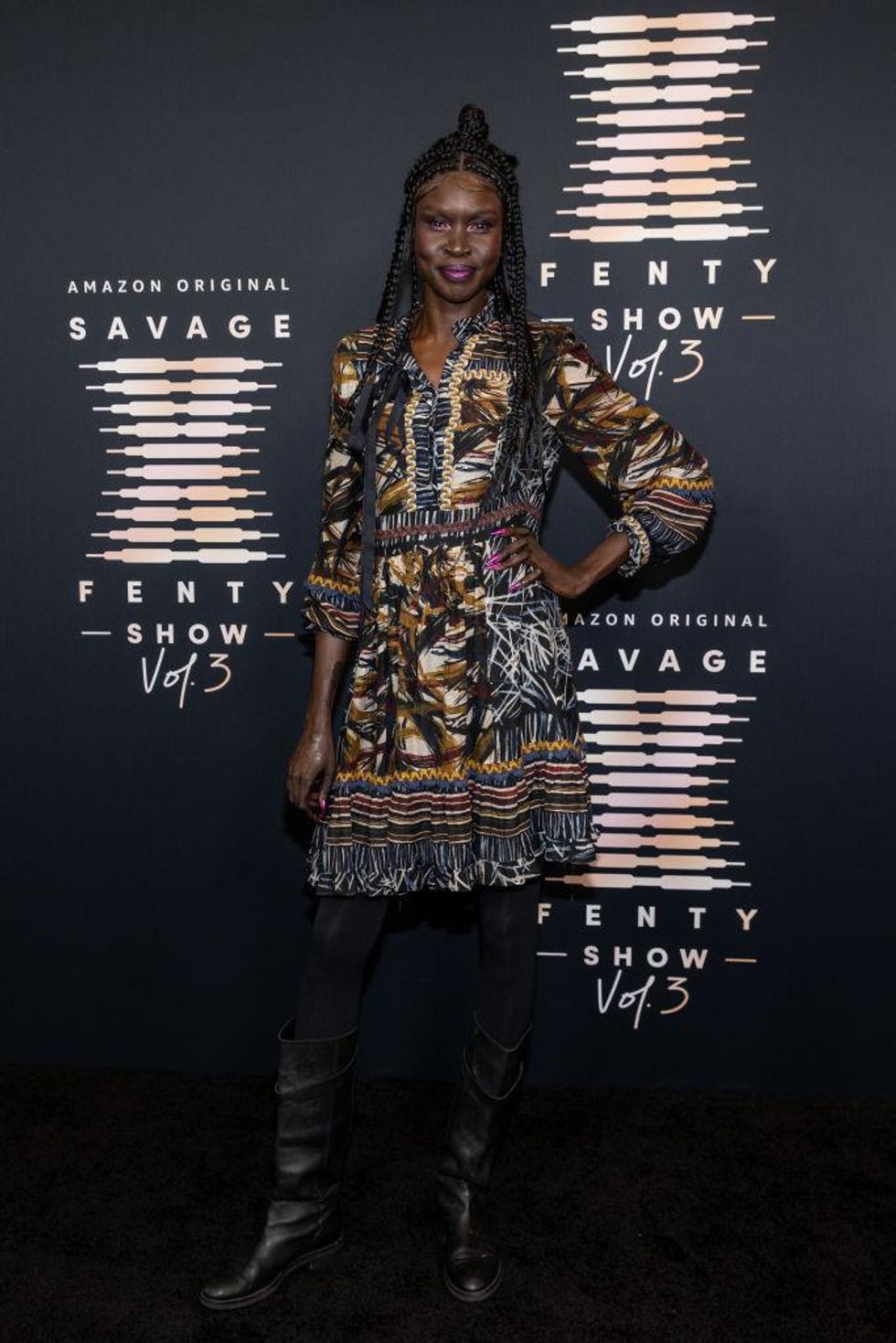 Emma McIntyre/Getty Images for Rihanna's Savage X Fenty Show Vol. 3 Presented by Amazon Prime Video
Aylah Williams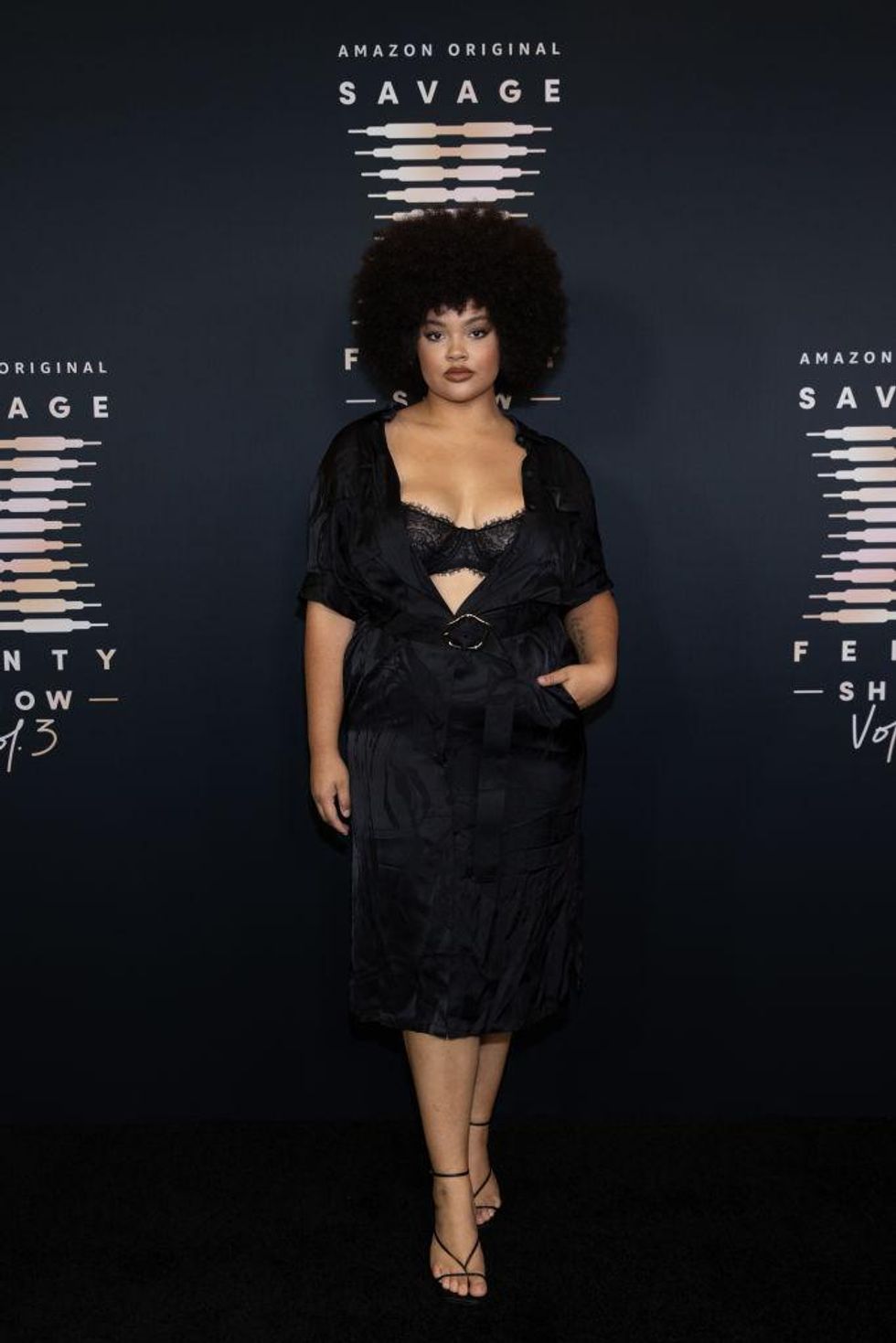 Emma McIntyre/Getty Images for Rihanna's Savage X Fenty Show Vol. 3 Presented by Amazon Prime Video
Audrey Littie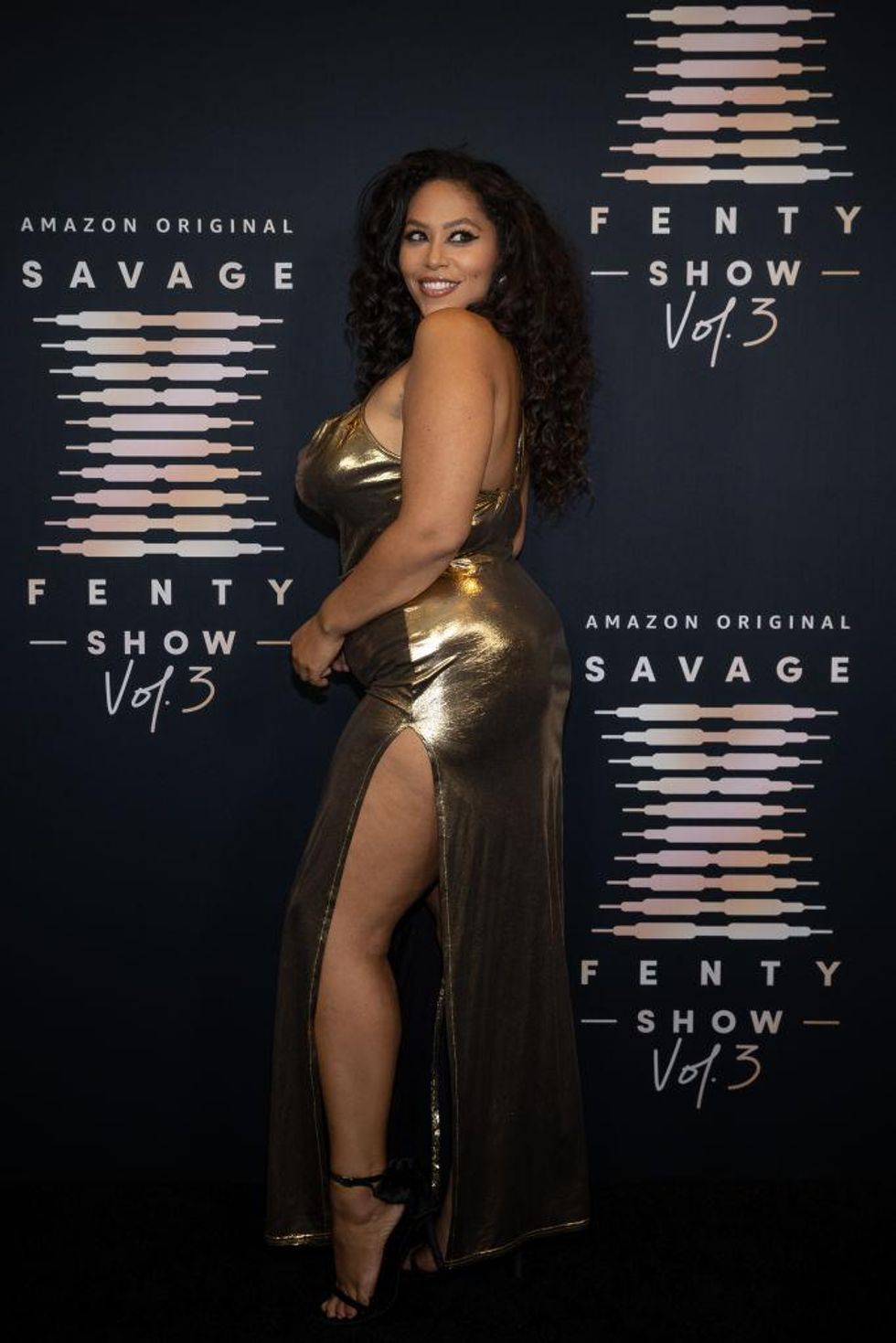 Emma McIntyre/Getty Images for Rihanna's Savage X Fenty Show Vol. 3 Presented by Amazon Prime Video
Precious Lee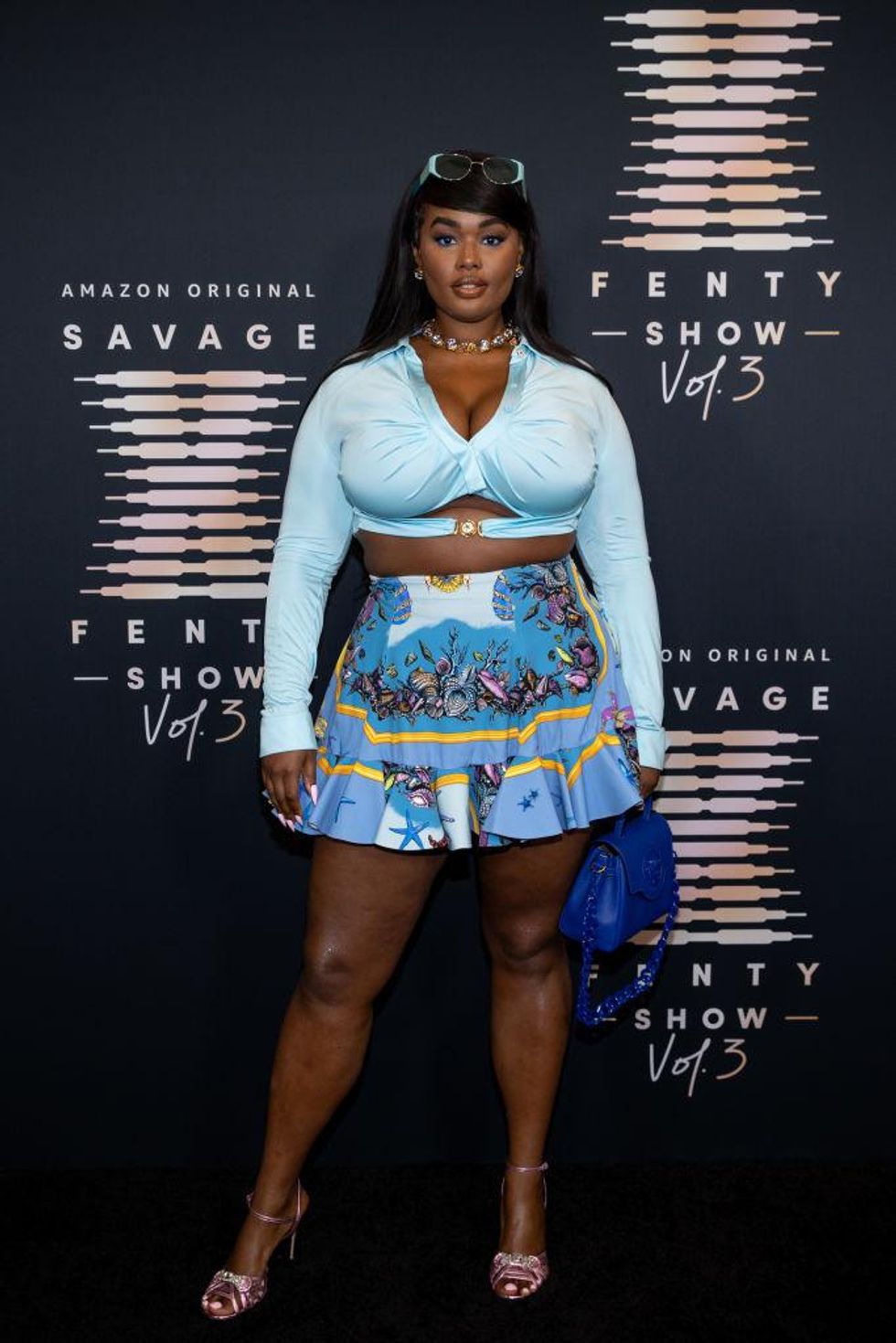 Emma McIntyre/Getty Images for Rihanna's Savage X Fenty Show Vol. 3 Presented by Amazon Prime Video
BIA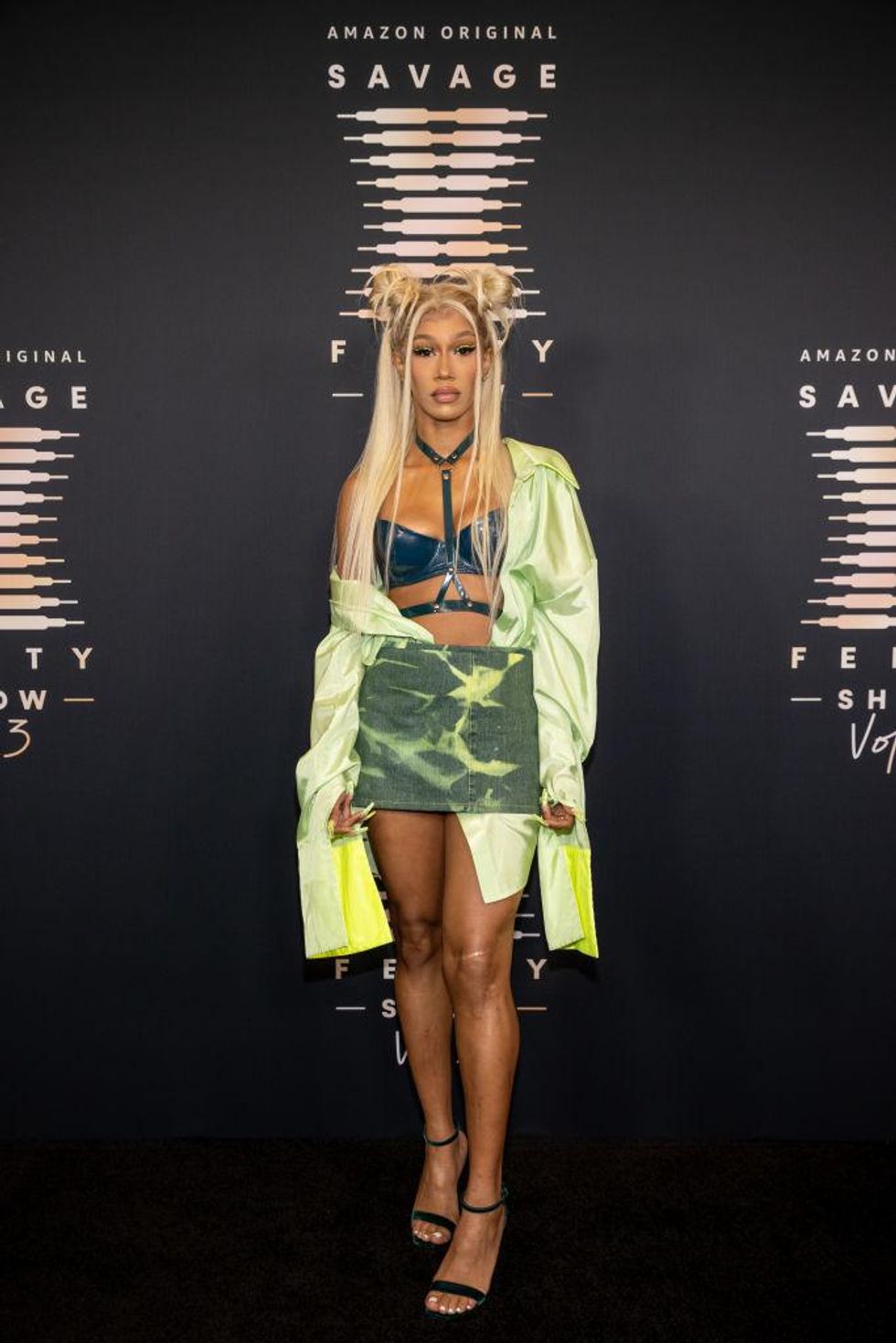 Emma McIntyre/Getty Images for Rihanna's Savage X Fenty Show Vol. 3 Presented by Amazon Prime Video
Jazmine Sullivan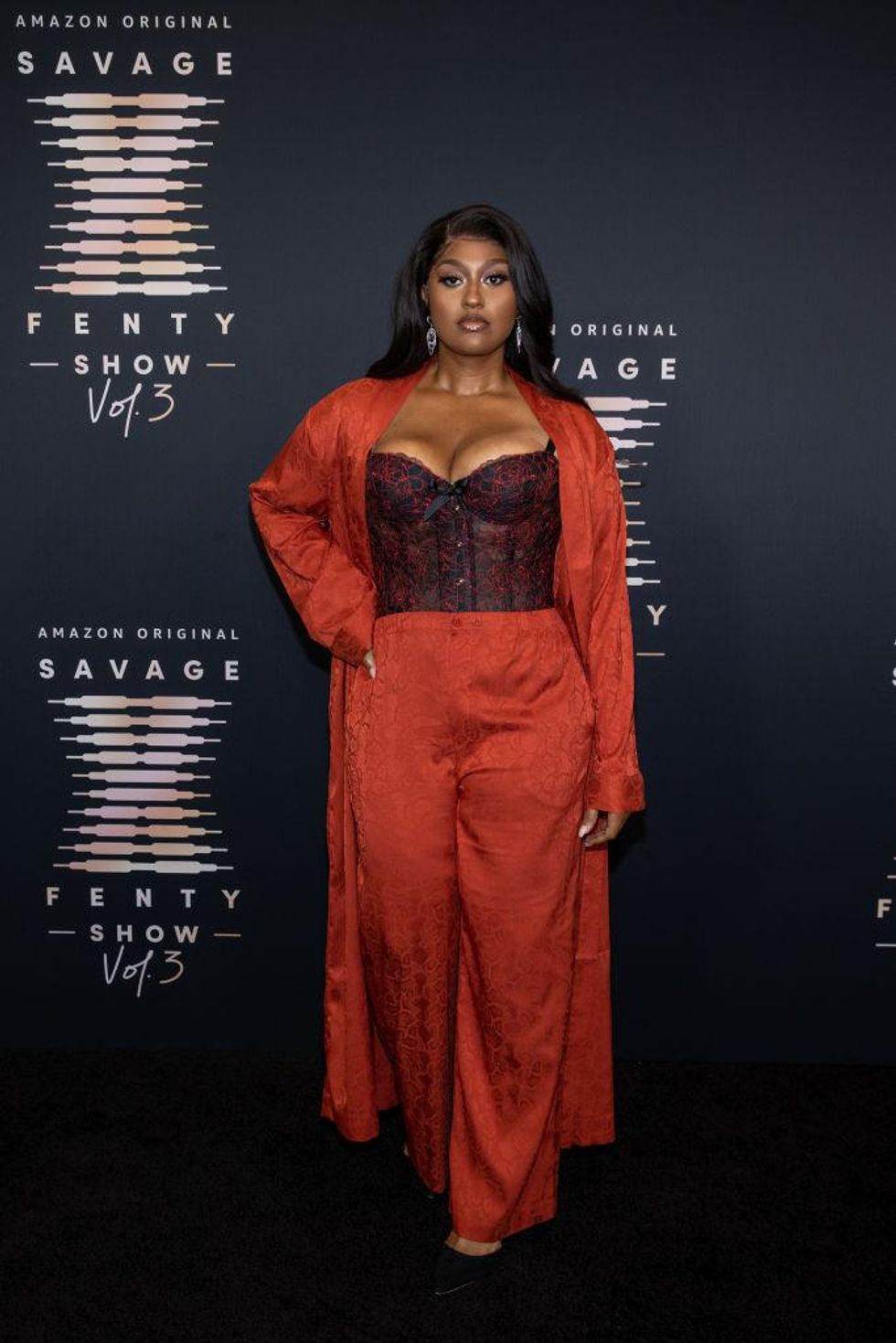 Emma McIntyre/Getty Images for Rihanna's Savage X Fenty Show Vol. 3 Presented by Amazon Prime Video
Jade Novah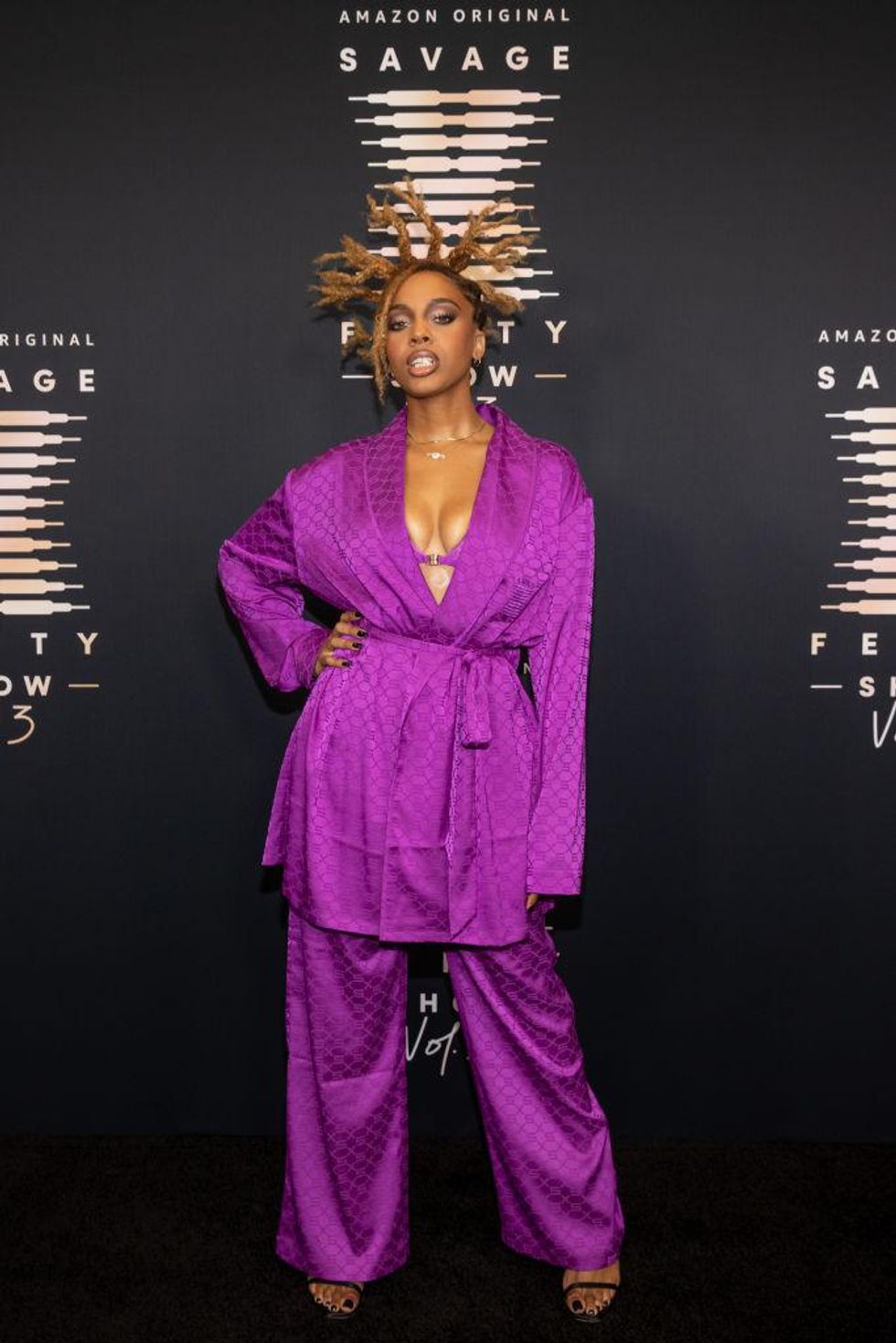 Emma McIntyre/Getty Images for Rihanna's Savage X Fenty Show Vol. 3 Presented by Amazon Prime Video
Vanessa Hudgens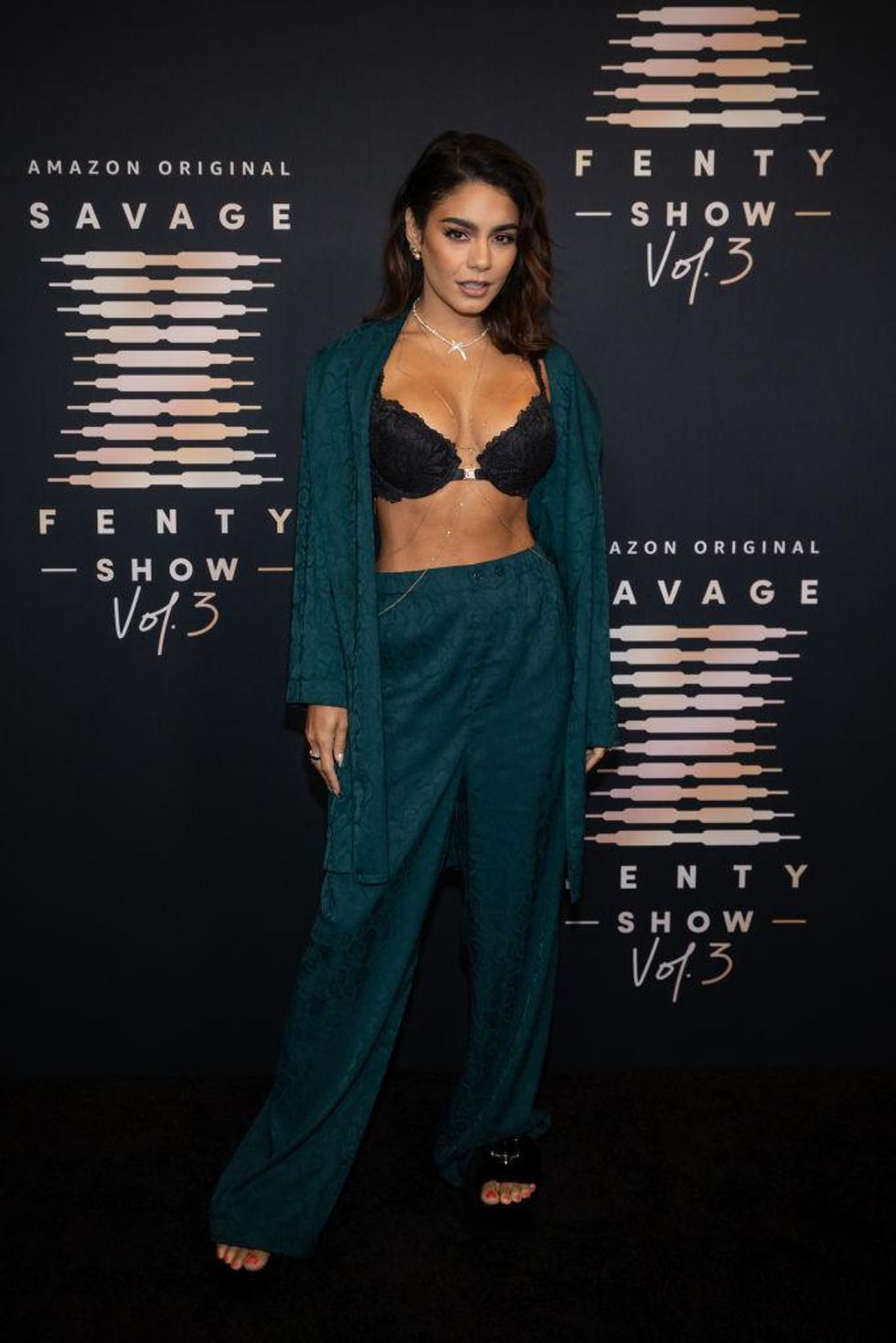 Emma McIntyre/Getty Images for Rihanna's Savage X Fenty Show Vol. 3 Presented by Amazon Prime Video
Janay Watson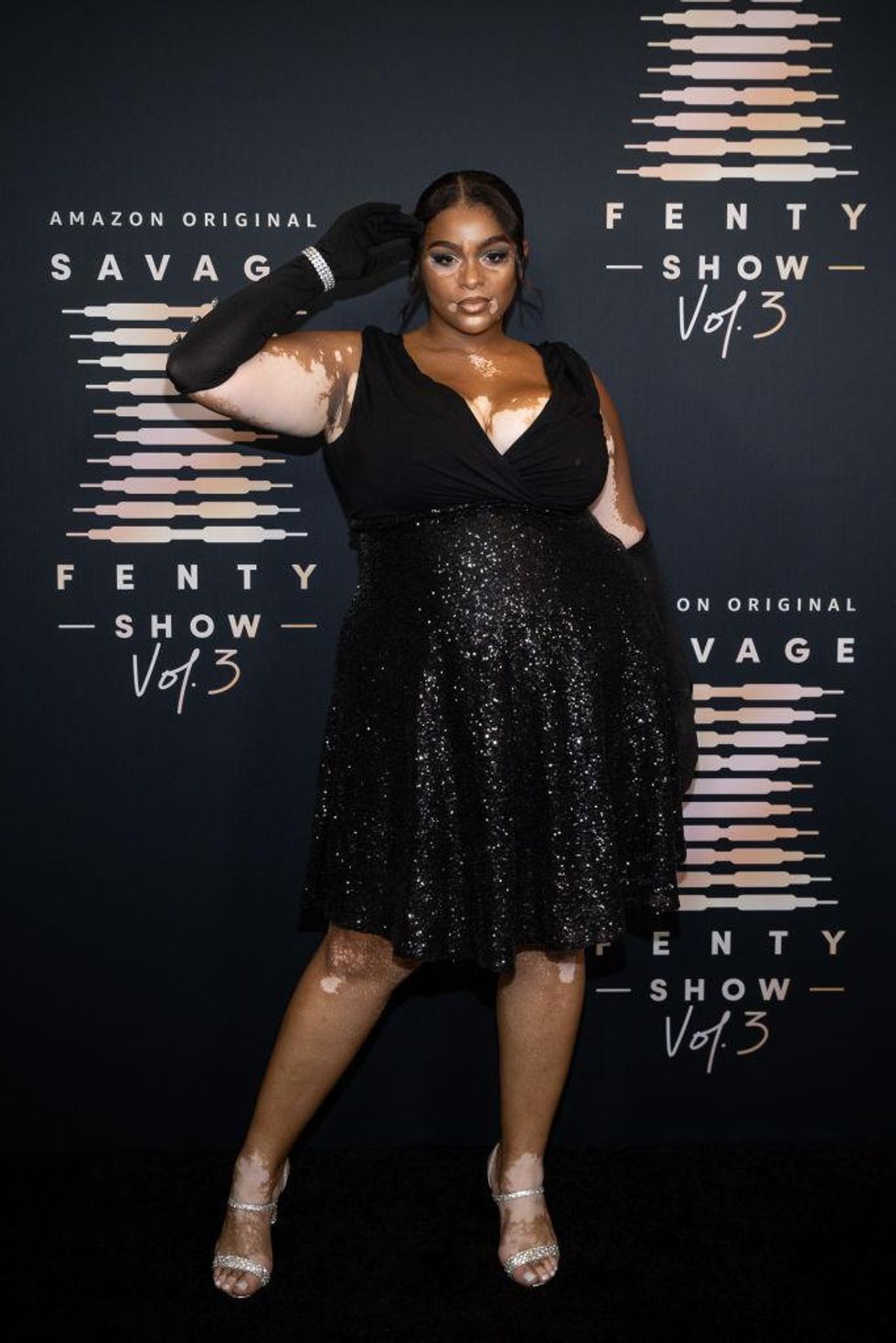 Emma McIntyre/Getty Images for Rihanna's Savage X Fenty Show Vol. 3 Presented by Amazon Prime Video
Thuso Mbedu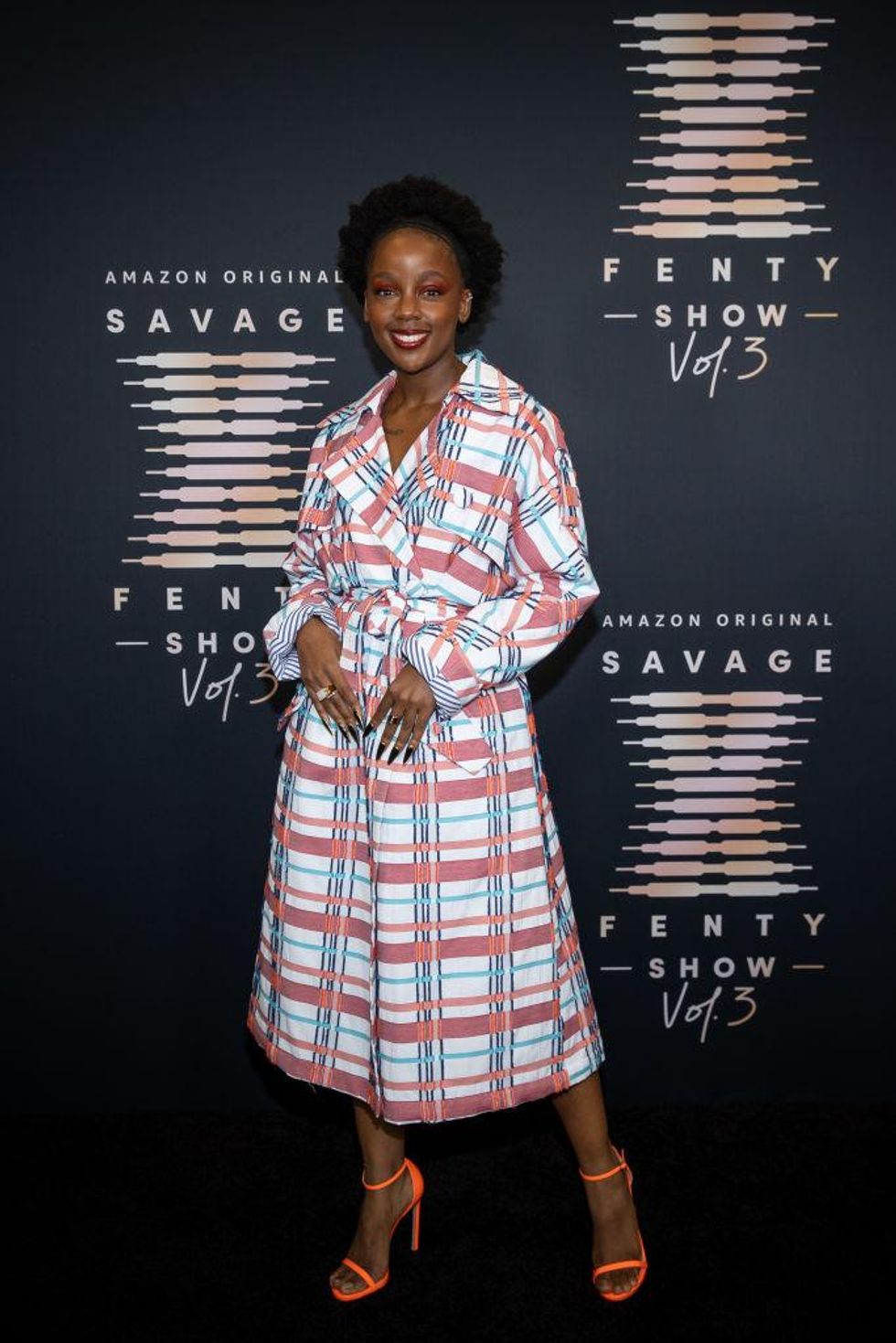 Emma McIntyre/Getty Images for Rihanna's Savage X Fenty Show Vol. 3 Presented by Amazon Prime Video
Featured image by Getty Images
Keep reading...
Show less
Everyone trying to get rid of dark and puffy under eye bags, come on in here, we got some good stuff to talk about. OK, so it's safe to say not a lot of us are feeling particularly well-rested these days. Outside is (kinda) open, we're still overworked and operate on a 'sleep when I die' mantra, and it feels like it's been 2020 for like 10 years. So, it goes without saying that we could all use some tranquility, I believe the Boomers called it 'rest' once upon a time.
But for some of us, rest isn't always immediately possible. And back in February, our sis, Rihanna decided to do something about it.
In fact, Rihanna, she summoned her billion-dollar company to handle the problem directly. Fenty Beauty has released "another baddie for your skincare collection" that our good sis swears by, as she says it will instantly cool and soothes your skin.
She took to Twitter to reveal exactly what that baddie is: her Instant Revival Eye Gel cream from Fenty Beauty called Flash Nap. Of the product, she said:
I'm just here to brag about the best eye cream on the block! I'm always tired, y'all would never know. Lol! Get int… https://t.co/aXt6voxE8s

— Rihanna (@Rihanna) 1613236400.0
Basically, Flash Nap is a two-in-one eye cream and concealer primer that wakes up our tired-looking eyes by covering puffiness and dark circles. And thanks to its additions of inflammation-reducing horse chestnut, hydrating hyaluronic acid, Persian silk tree, and antioxidant green tea, that will help you "fake a nap" by brightening and reducing the puffiness of the skin around your eyes. And if you're like me and prefer the actual nap, for those moments where I can't lay down, this $32 cream is slated to do the trick. Rihanna continued:
"I wanted to create the perfect starter eye cream — with easy-to-use packaging, a formula that would tackle puffiness and dark circles, and work really well with makeup to look fresh all day. It had to feel lightweight, soothe the skin, and revitalize — and let me tell you, IT DOES."
Rihanna has done plenty skin and face tutorials in the past, and showing off her glowing features. She tells Vogue:
"As an Island girl, I've had had a lot of access to key ingredients that work really well for your skin. I might've just thought [of it as] a fruit I was eating, but these things that we have access to everyday implement great results on your skin. A lot of them are personal to me, but I know that these ingredients work, and so I try to pack as many of those into these products as much as possible."
Have you taken a 'Flash Nap?' Let us know how it worked for you!
Featured image by Samir Hussein/WireImage
Keep reading...
Show less
Snowball Wealth says, "By spreading your risk across different income streams, you also set yourself up to be able to take advantage of great opportunities when they arise." It makes perfect sense because when one fails, you have the others to fall back on. This isn't anything new to us because we love a good side hustle. Like all things, it's about being more intentional. Be it buying power or financial stability, make clear goals and decisions that will only get you closer to economic freedom. One of the best ways to add more streams of income is by diversifying your streams. Kirby Porter calls it the "beauty of re-invention."
When I look at the trajectory of Elaine Welteroth, Rihanna, and Issa Rae I remember the beauty in re-invention. W… https://t.co/t011Nr5u00

— Kirby Porter 💭 (@Kirby Porter 💭) 1628460513.0
Lucky for us, we have some role models that have shown us the power of monetizing our passions, no matter what they are. Ahead, you'll find celebs who are living proof that there are various ways to create your own wealth. Their successful money moves have earned them their rightful place on this list.
Rihanna Net Worth: $1.7B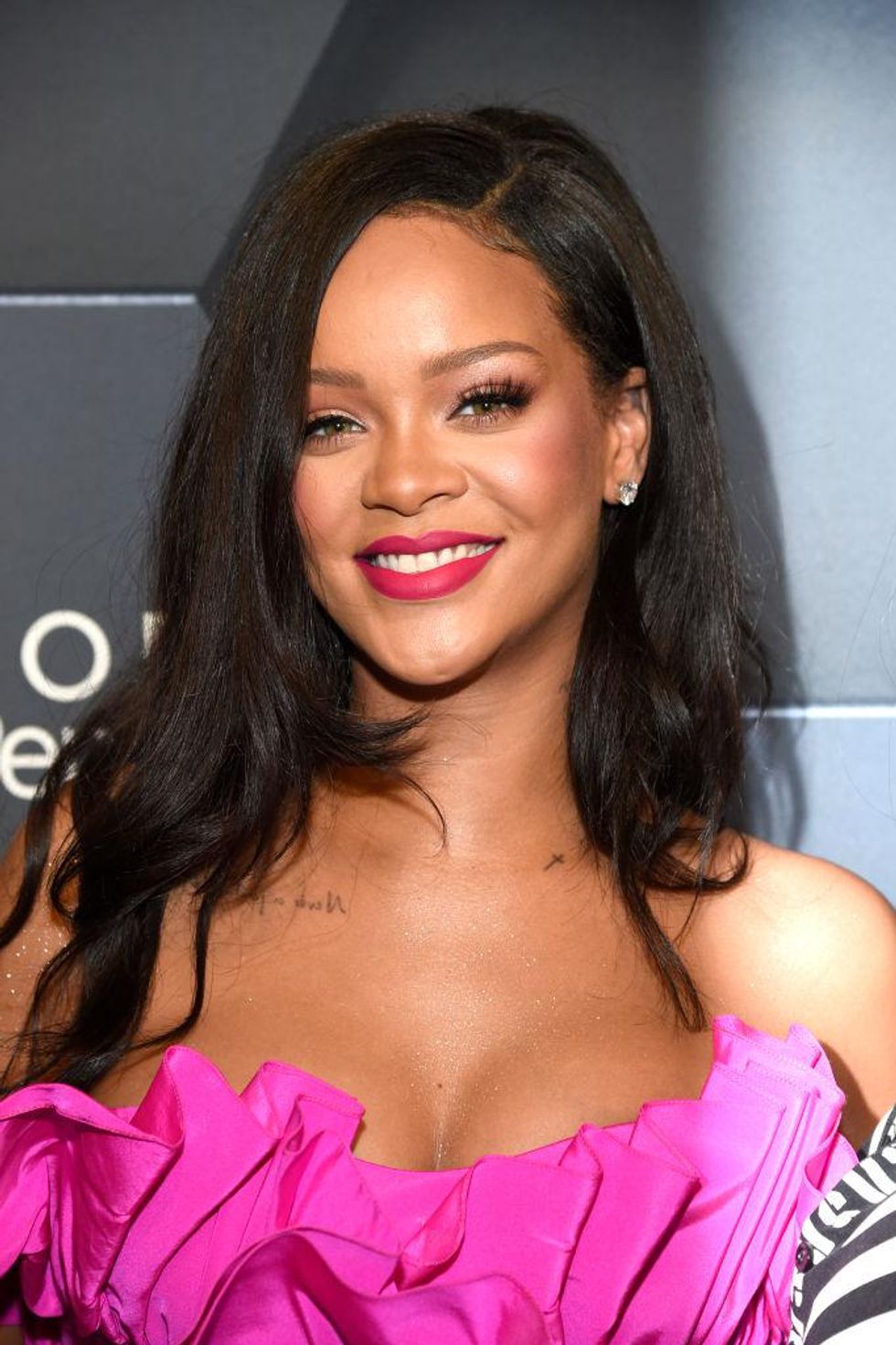 Kevin Mazur/Getty Images for Fenty Beauty
Our girl Rihanna is now a billionaire and no one is more than deserving of that title. Yes, we all want an album from her, but we also can't help but support every venture she takes on. The way she dominates every arena she steps in is simply inspiring. Forbes estimates Robyn Rihanna Fenty is the wealthiest female musician in the world with the majority of her wealth deriving from her inclusive beauty line, Fenty Beauty.
Some other streams of income:
Savage X Fenty, lingerie clothing brand
Fenty Skin, skincare line that acts as an extension of Fenty Beauty
Fenty Maison, a luxury clothing brand
Fenty Parfum, her newly released sold-out fragrance
Music
The Rihanna Book
Issa Rae Net Worth: $4M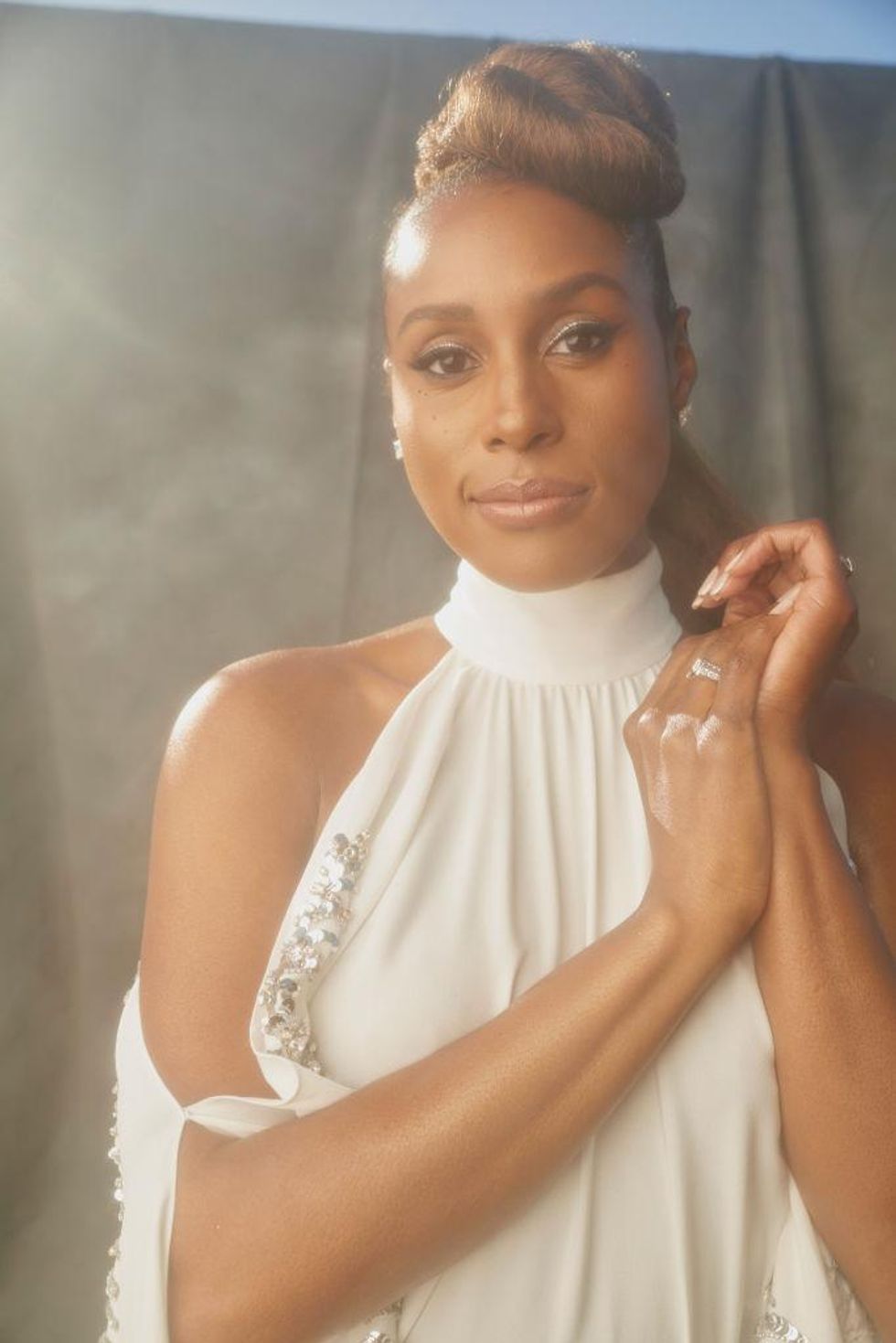 Lee Vuitton/AM PR Group via Getty Images
On- and off-screen, Issa Rae is the poster child for creating your own table. The once YouTube star became a media mogul in a little over a decade by staying true to herself and creating work that moves our culture forward. Rae's cult-favorite HBO show Insecure has garnered her a loyal following. So watching her lay the groundwork for her next level is everything a creative needs.
That groundwork includes:
ColorCreative TV, production company
The Misadventures of an Awkward Black Girl, New York Times bestseller non-fiction book
Hilltop Coffee & Kitchen; Rae partnered with the coffee shop to open multiple locations
Raedio, music label with Atlantic Records
Executive Producer Deal with Netflix
Sienna Naturals, co-owner of haircare brand
Serena Williams Net Worth: $210M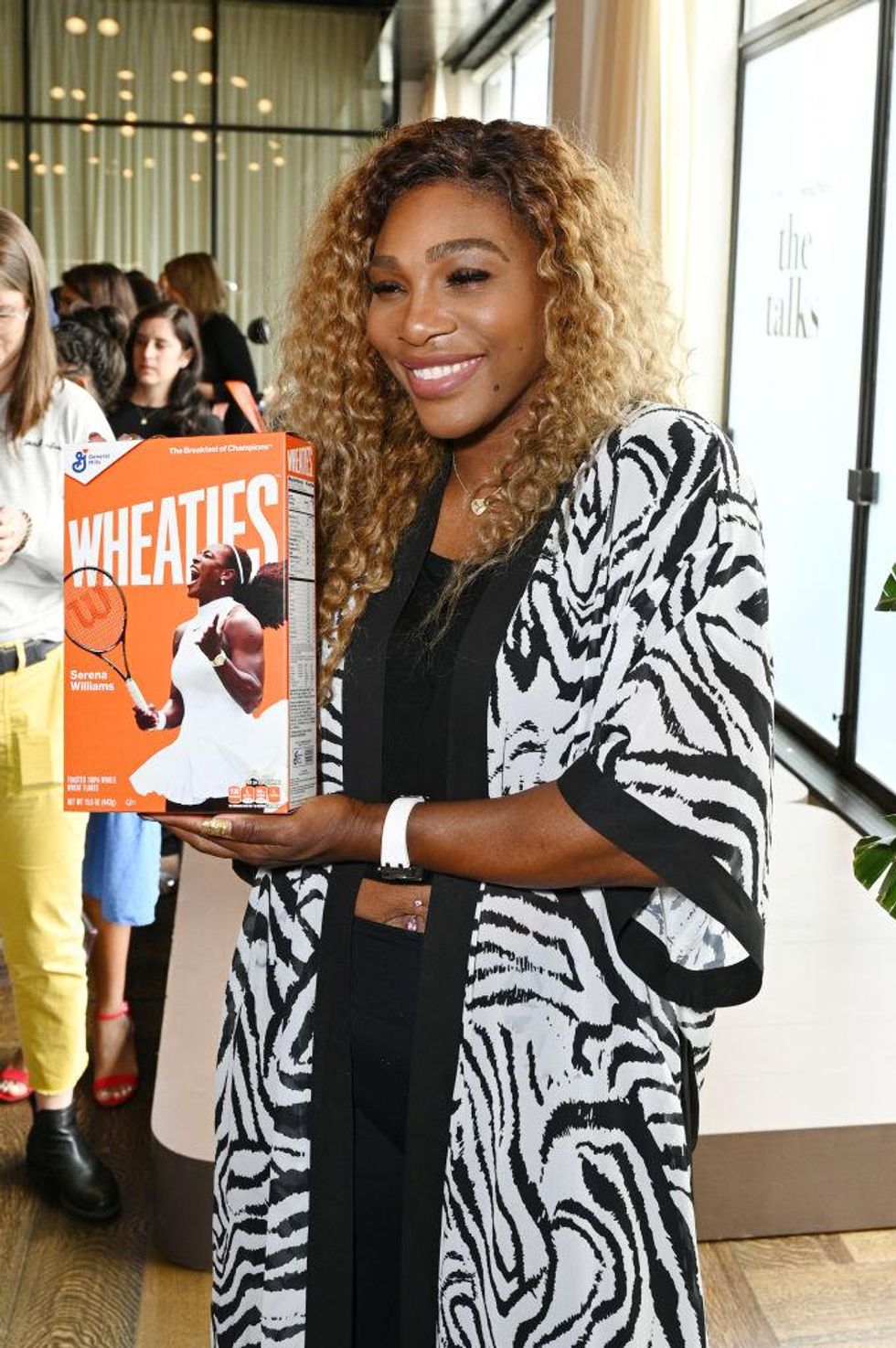 Bryan Bedder/Getty Images for IMG
Did you know that Serena Williams has over 15 corporate partners? Her $94 million in career prize money is twice as much as any other female athlete has made. That's according to Forbes, who also says that the tennis star has invested in over 50 startups over the past seven years.
When she's not reigning supreme on the court, she is:
sitting on the boards of Poshmark and SurveyMonkey
investing in the non-fungible tokens (NFT) platform, Bitski
signing a first-look TV deal with Amazon Studios that includes a docuseries about her life
creating products for her clothing line, S by Serena
sitting pretty as a 0.5% owner of the Miami Dolphins
Not to mention her endorsement deals from Aston Martin to Beats By Dre.
Oprah Winfrey Net Worth: $2.7B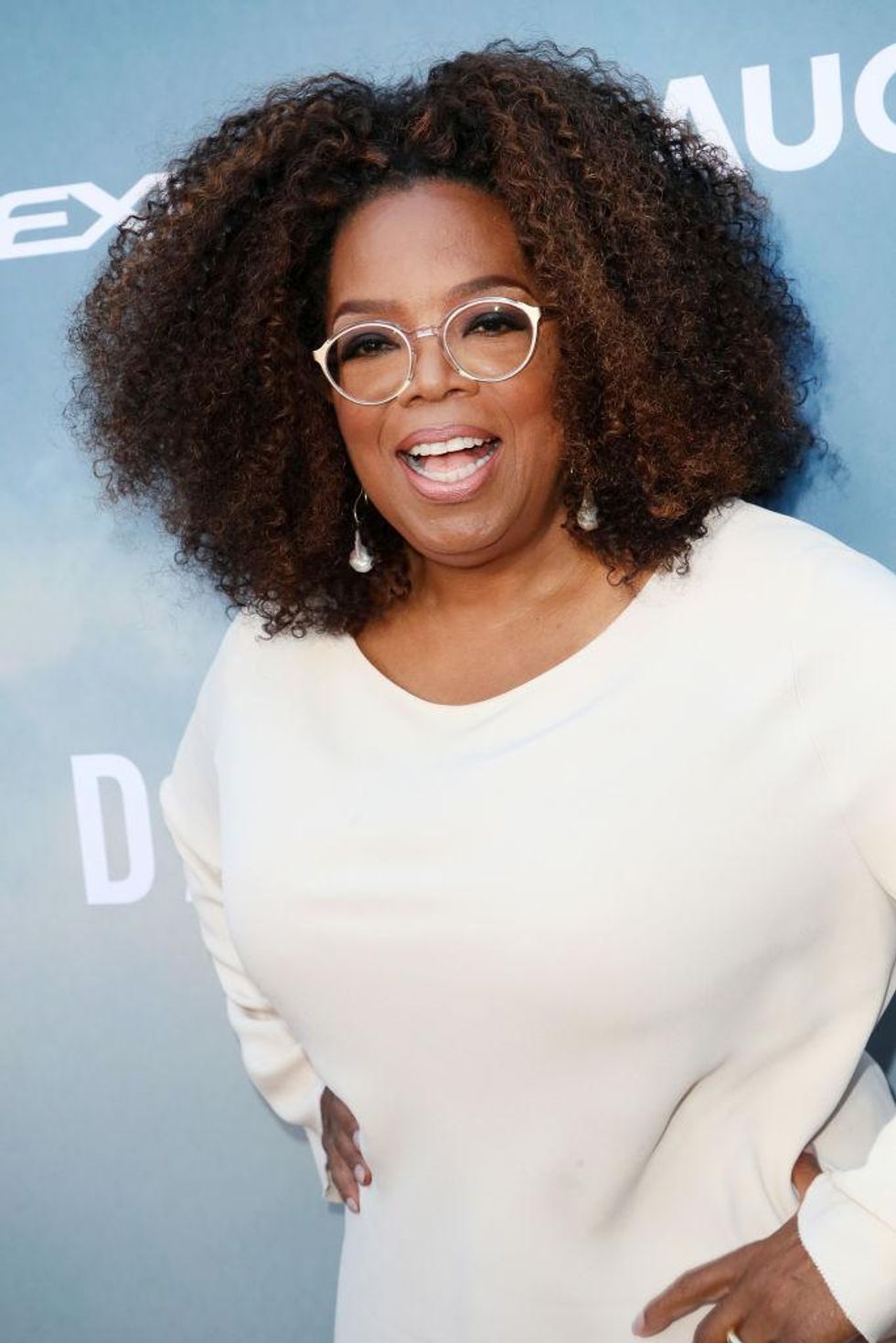 David Livingston/Getty Images
When your work ethic is so strong that it's been dubbed "The Oprah Effect", you know it's real. Funny enough, Winfrey has been quoted saying, "The reason I've been able to be so financially successful is my focus has never, not for one minute, been money." Who would have known that the woman who used to borrow money from her mom's purse would be the same woman who has nine streams of income?
To name some streams:
The Oprah Winfrey Show, spanning over 25 years
Harpo Productions (chief executive of the Oprah Winfrey Network, founder of O, The Oprah Magazine, etc)
Actress & voice actor
Producer of hit series and films, Queen Sugar, Greenleaf, The Immortal Life of Henrietta Lacks and Oprah's Master Class
Weight Watchers investor
Author of books like The Wisdom of Sundays and What I Know For Sure
Freelance journalist
Beyonce Net Worth: $440M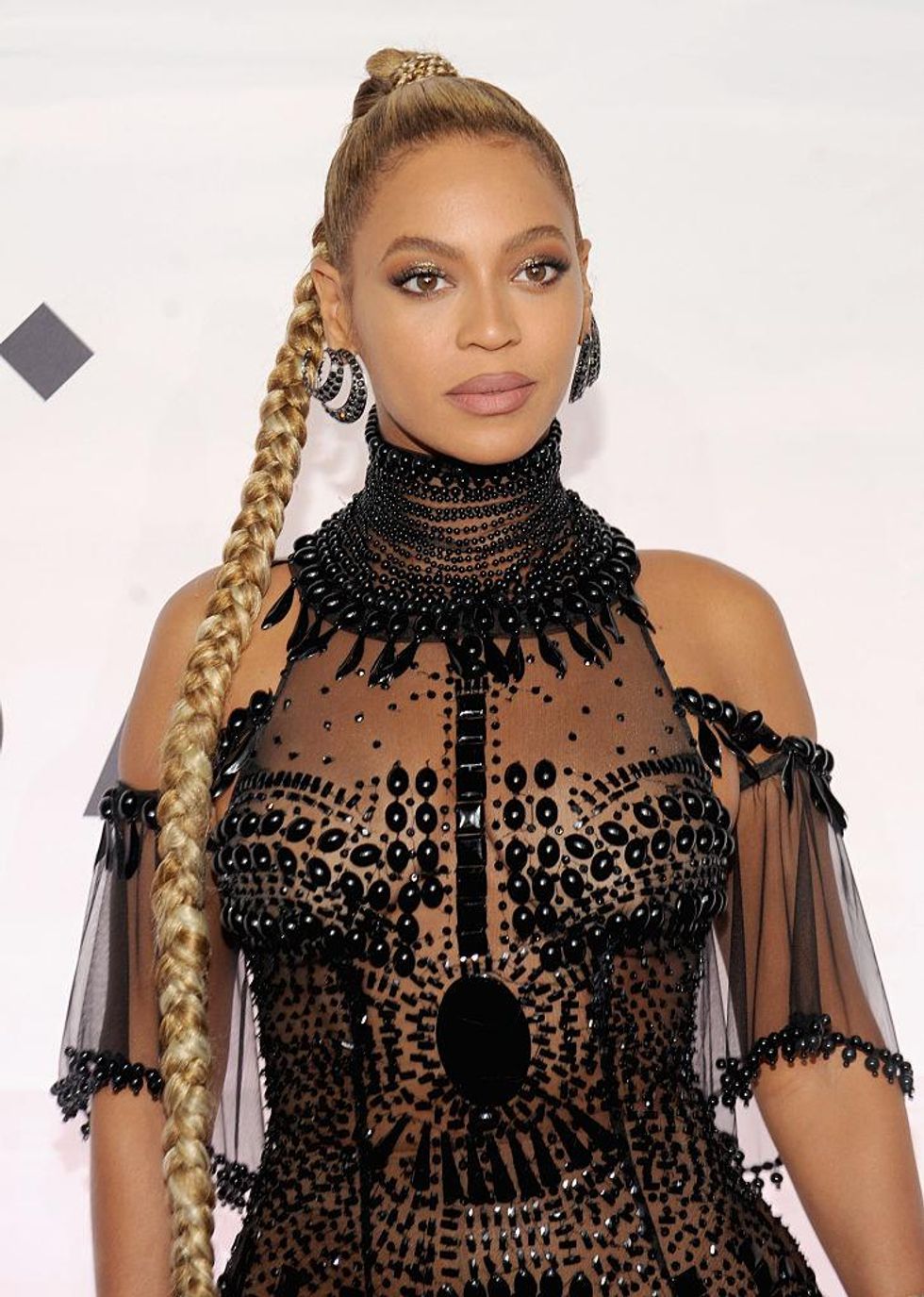 Brad Barket/Getty Images for TIDAL
"I have paid my dues and followed every rule for decades, so now I can break the rules that need to be broken," Beyonce recently shared in Harper's Bazaar's Icon issue. She is the epitome of a self-made woman and a living icon. We love watching her pave the way for new talent in the most authentic way. It's definitely the quality for us because she gives 200% to everything attached to her name. This child of Destiny is a global brand from music sales, publishing, touring, and endorsements.
We can't forget her other accomplishments:
Founder of Parkwood Entertainment, management, and entertainment company
Owner of IVY PARK, an athleisure clothing line with Adidas
Netflix deal worth $60 million
Recently sold her stake in TIDAL streaming service
Alicia Keys Net Worth: $150M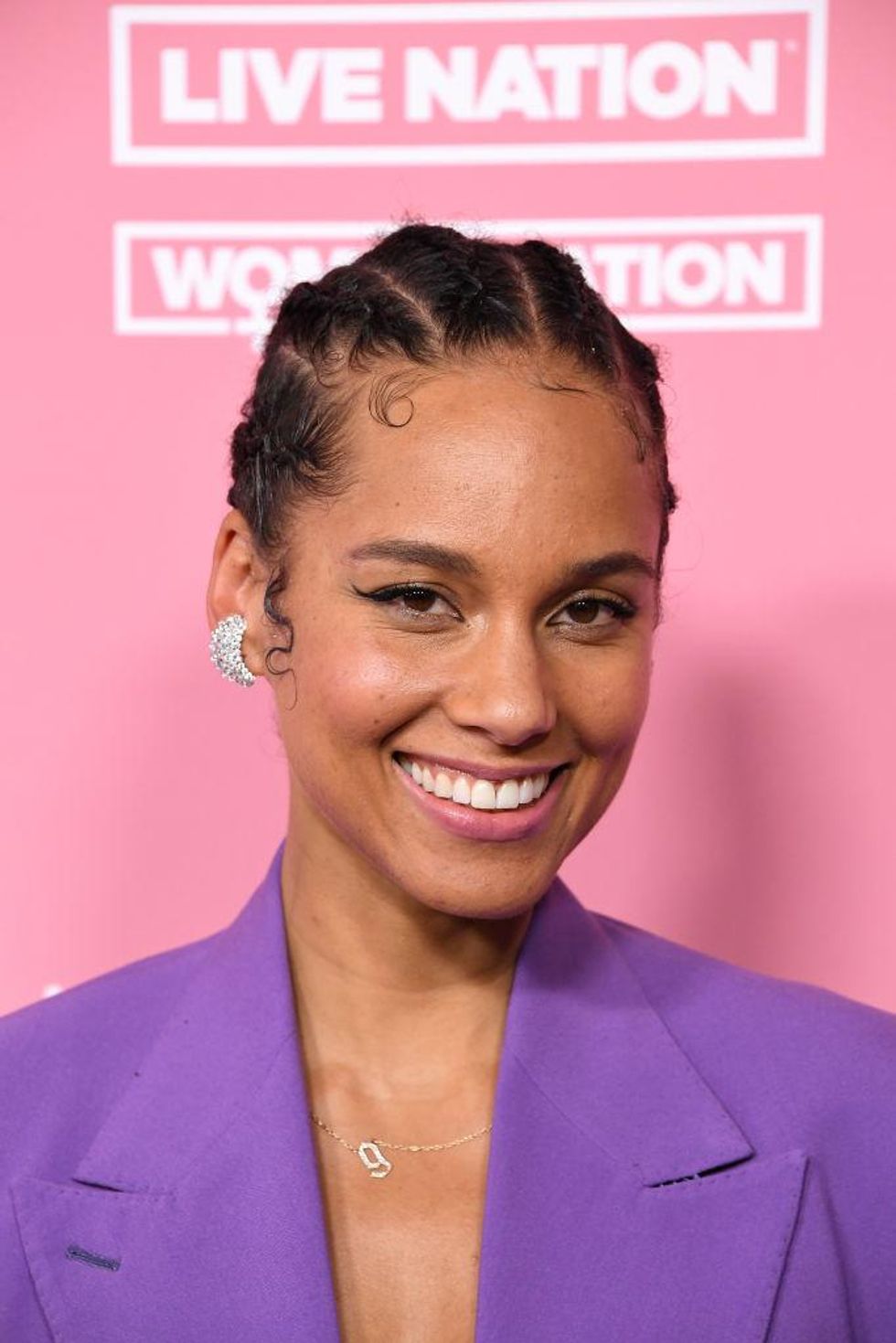 Steve Granitz/WireImage
Alicia Keys is a superwoman. She is also a proud businesswoman. In an interview with PINK, she says, "Business is about trial and error. There's no foolproof [business] plan and whatever you end up doing, you need to be passionate about. It's not about getting rich overnight, but about your belief in it and your passion – that's the way amazing things happen." Keys also believes that as an artist and a person that has been in business for a lot of years, going outside of her main business of music, helps her discover her creative potential as an entrepreneur.
Some ways she's exploring that potential include:
AK Worldwide, an investment firm
Partnership with Bento Interactive, "The Journals of Mama Lee and Lee Lee", an interactive storytelling app for kids that features her original, exclusive tracks
Co-creator of Keys Soulcare, a beauty and wellness brand
Queen Latifah Net Worth: $70M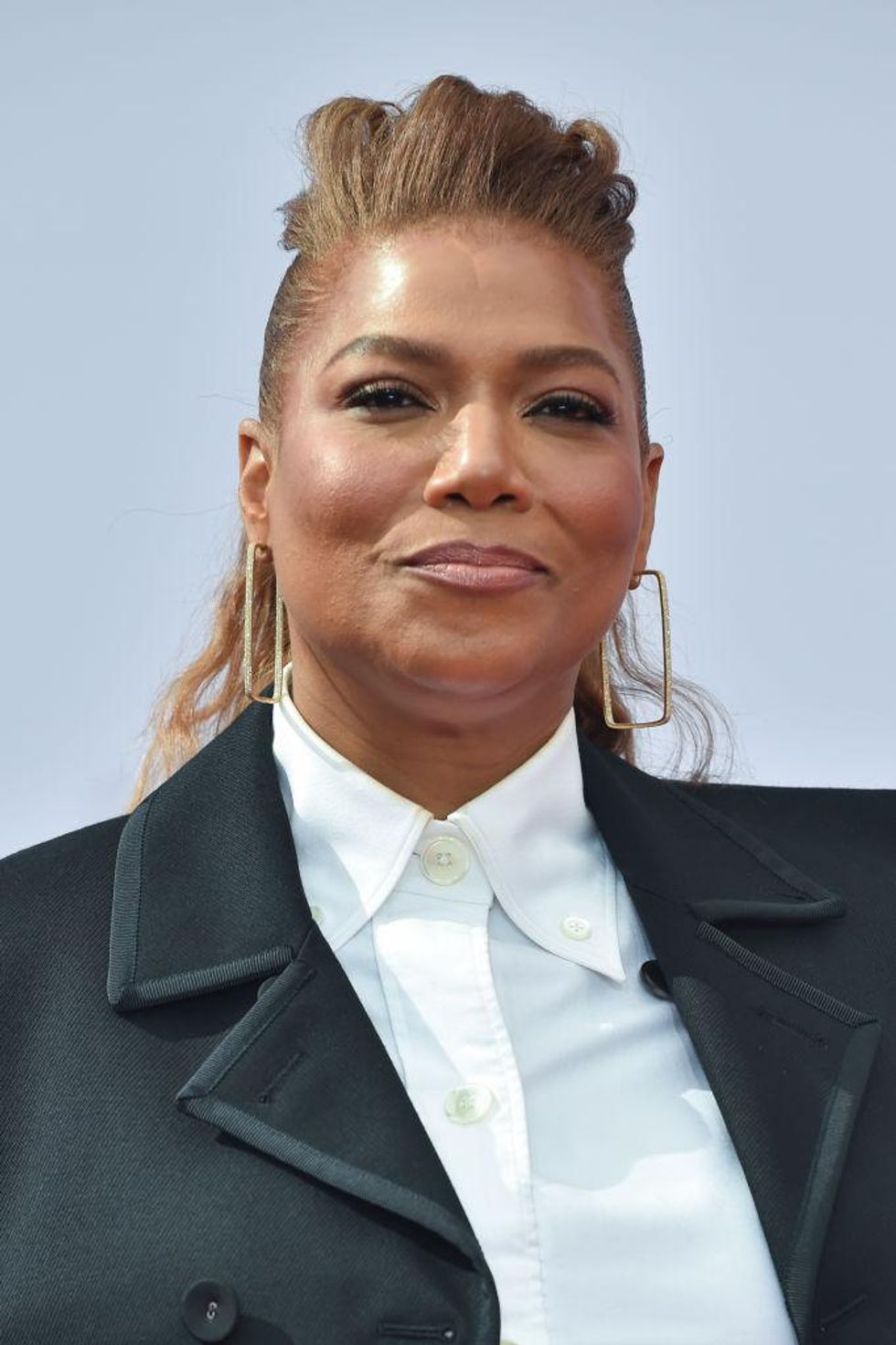 Aaron J. Thornton/Getty Images
It's no secret that Queen Latifah is a Jackie of All Trades. Since she entered the game, she has made sound money moves. Back in the day, she started investing and never stopped. The multi-hyphenate's first investment was in a delicatessen and a video store located on the first floor of the building where she lived. We have enjoyed watching the queen transition from hip-hop to television to the big screen.
Queen Latifah's Resume:
Co-owner of Flavor Unit Entertainment, a firm that includes television and film production units, a record label, and an artist management company
Partnership with CoverGirl, The Queen Collection
Partial owner in New York Spring Water, the manufacturer of VBlast vitamin-fortified water
Author, Put on Your Crown: Life-Changing Moments on the Path to Queendom
Queen By Queen Latifah Eau-de-parfume
Ready to level up your streams of income? Head over to our Career section for some tips and tricks!
Featured image by Lee Vuitton/AM PR Group via Getty Images
Keep reading...
Show less
When your presence is sweet and your is aura bright, the universe bows at your feet. We know this to be true because of Rihanna Robyn Fenty. Her sexual self-confidence oozes from every part of her being. Rih could rock a paper bag and still make headlines as one of her sexiest red carpet moments. Being sexy seems so seamless for her. The singer has even shared that she feels the sexiest when she feels naturally beautiful. "When I feel like I was in the sun and I got a tan, I don't need makeup, my skin is popping, my melanin is a little browner, my hair is curly… I feel confident that I didn't need anything extra. I feel confident when I don't have the accessories of society's beauty," Rihanna told Access Hollywood.
Right before she shut ish down for her Savage X Fenty New York Fashion Week show in 2019, she raved about how she wants all women to experience the very self-confidence she's worked aimlessly to attain. "Women just need a little bit of validation," she said to The Associated Press. Adding, "You are beautiful. Your body's beautiful. Your body is sexy and you deserve to feel that way."
I'm no fortune teller but I really believe that every single one of this superstar's chakras is open and grounded. In honor of the bad gal recently showing off this aura with her new boo, A$AP Rocky, we wanted to highlight a few of her most prized, sexiest moments, on and off of the red carpet.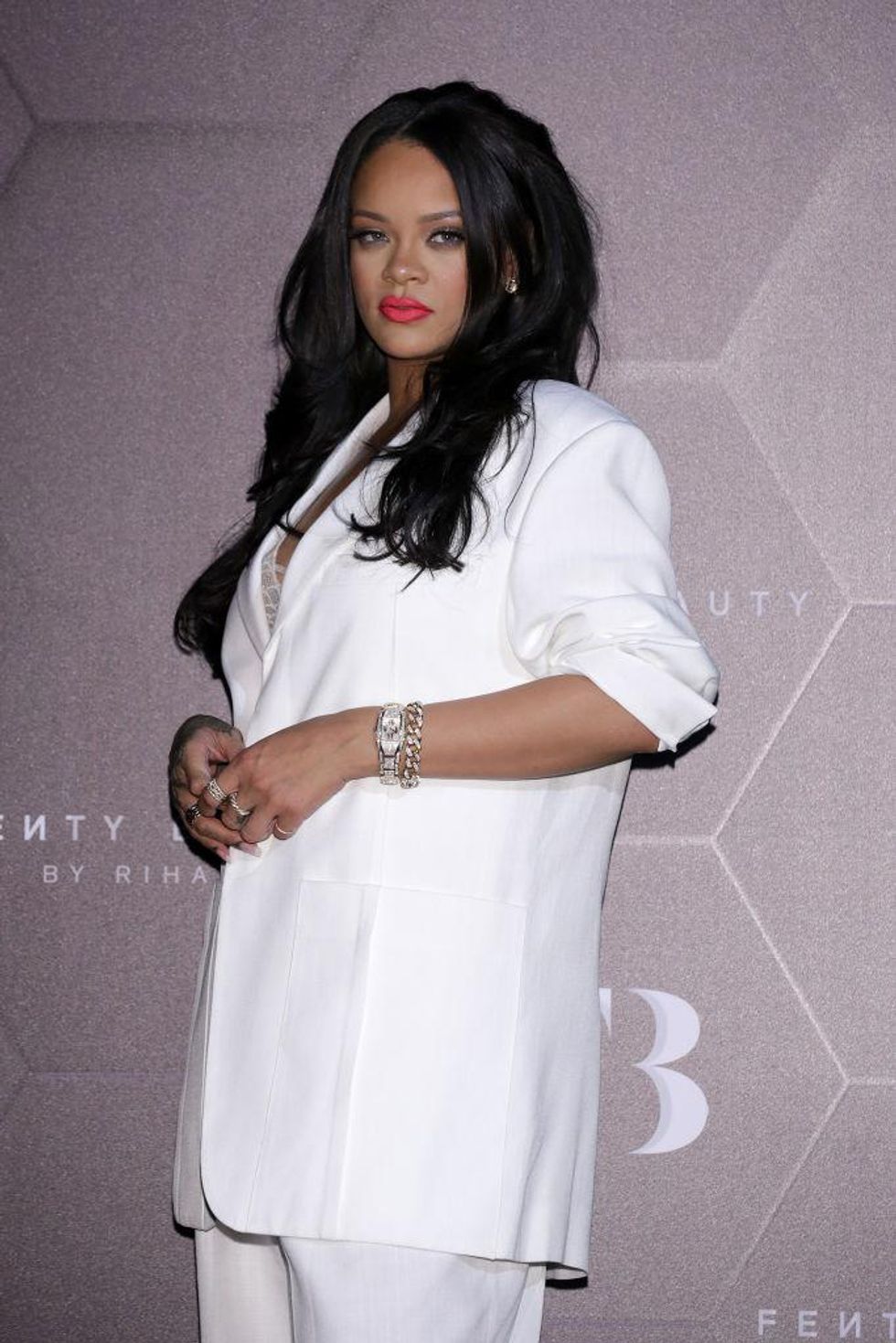 Han Myung-Gu/WireImage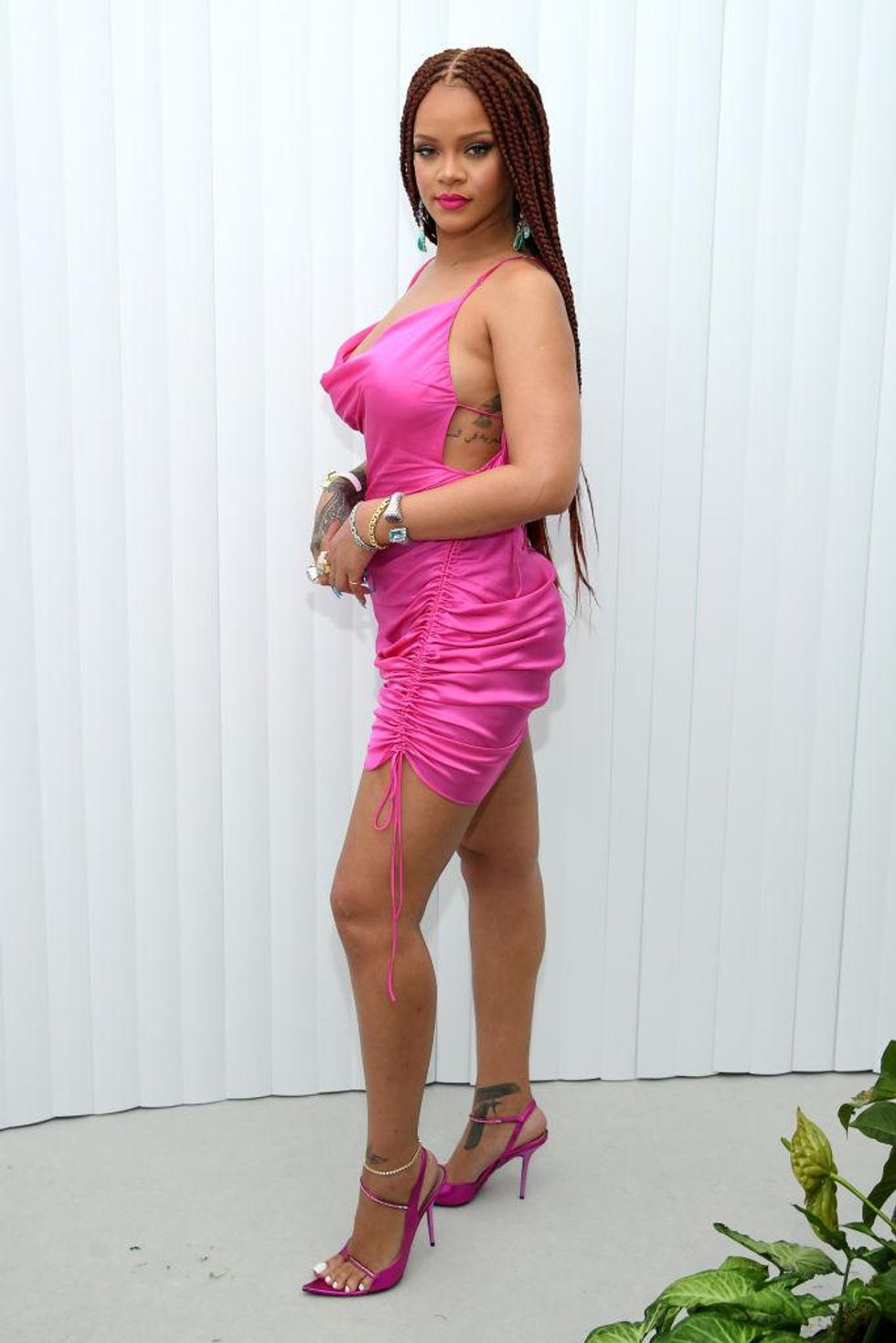 Dimitrios Kambouris/Getty Images for Fenty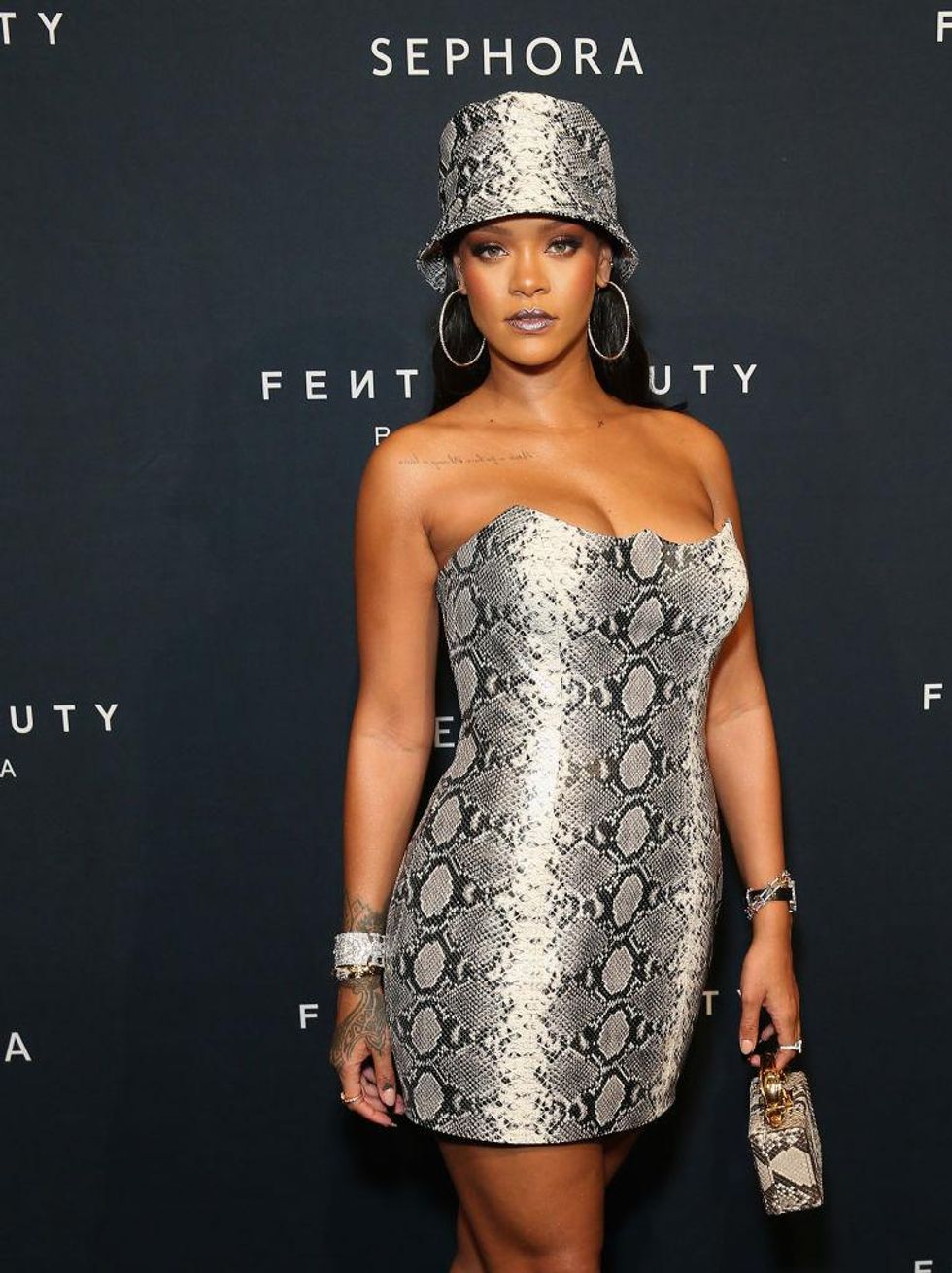 Don Arnold/WireImage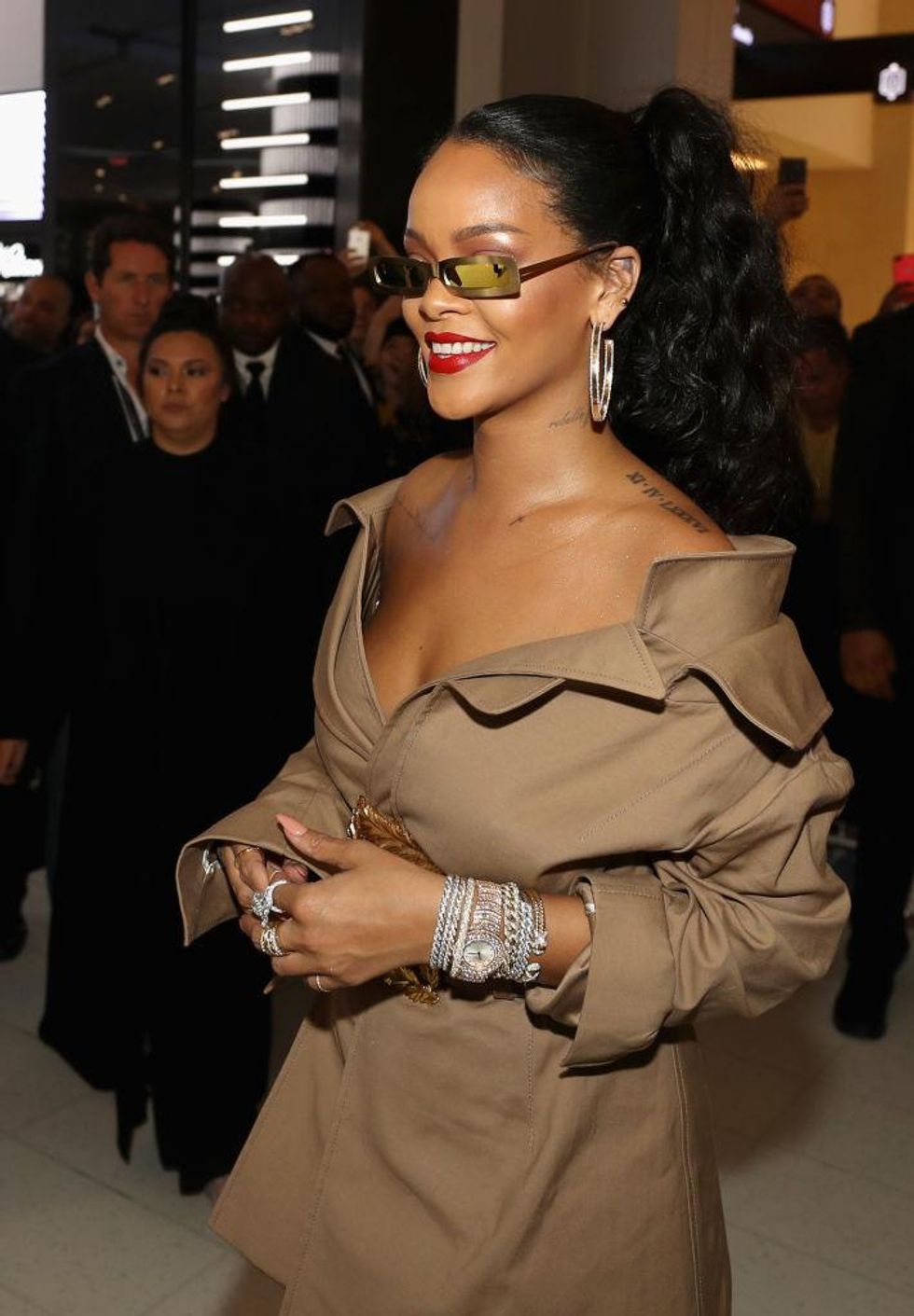 Francois Nel/Getty Images for Fenty Beauty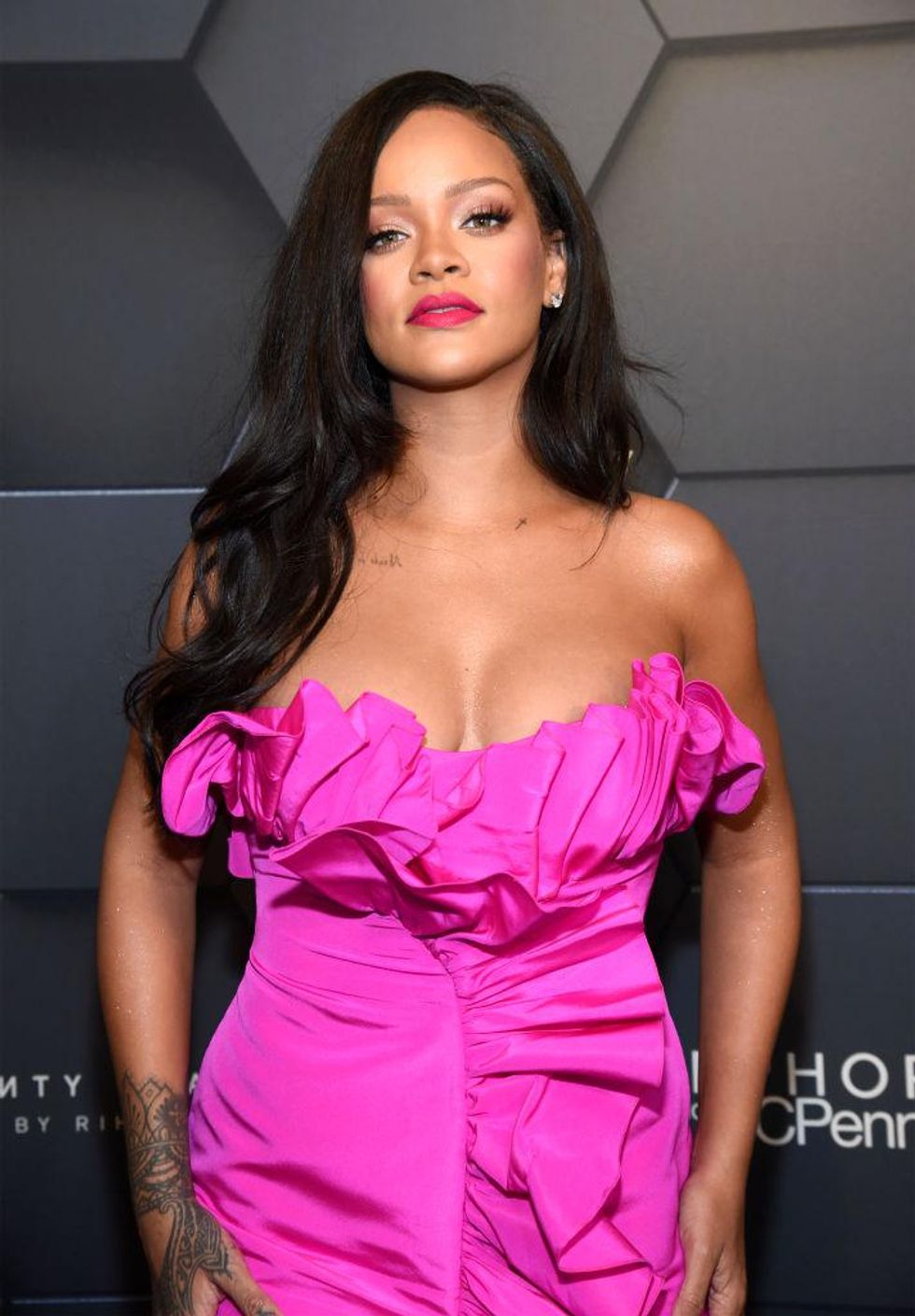 Kevin Mazur/Getty Images for Fenty Beauty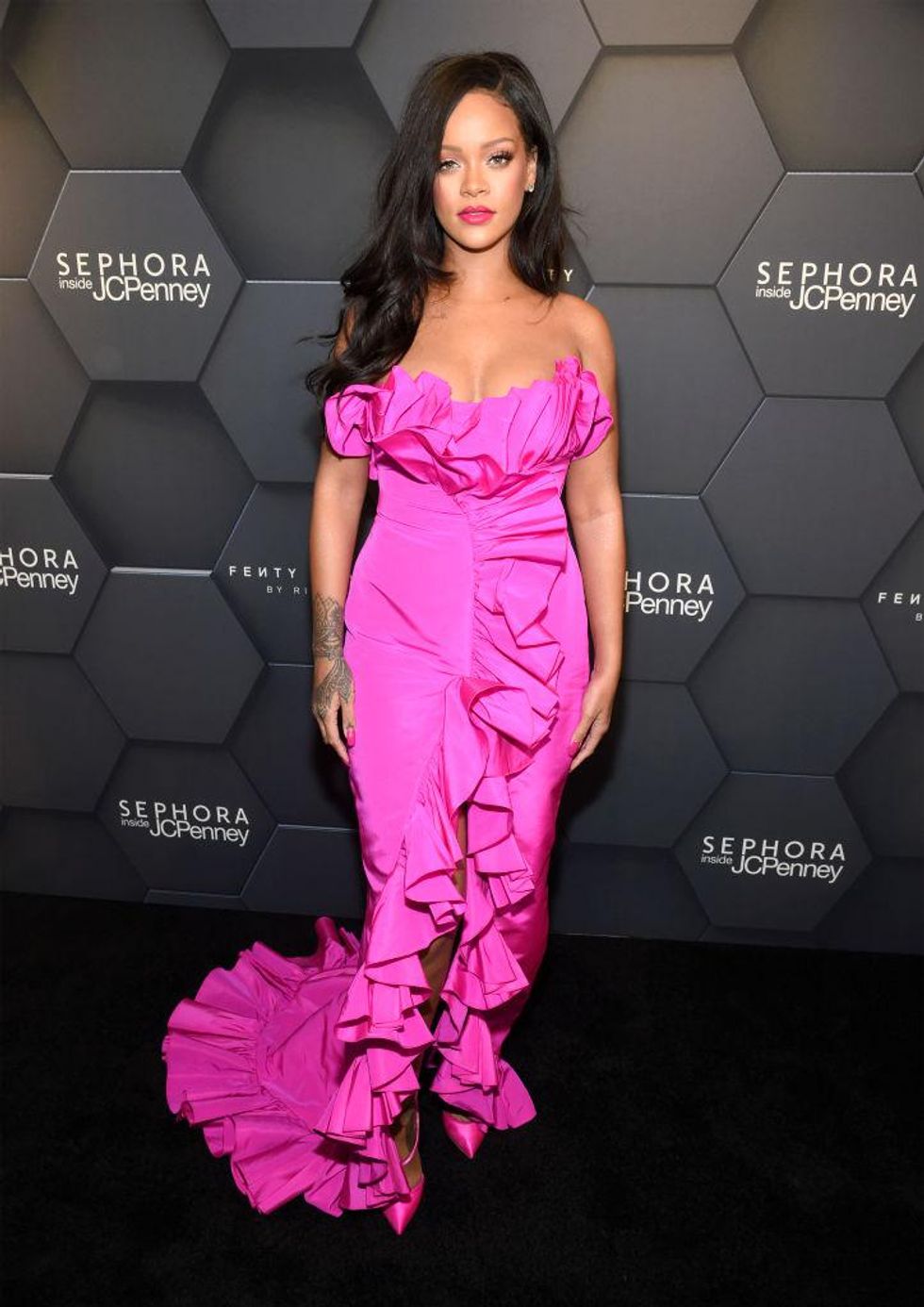 Kevin Mazur/Getty Images for Fenty Beauty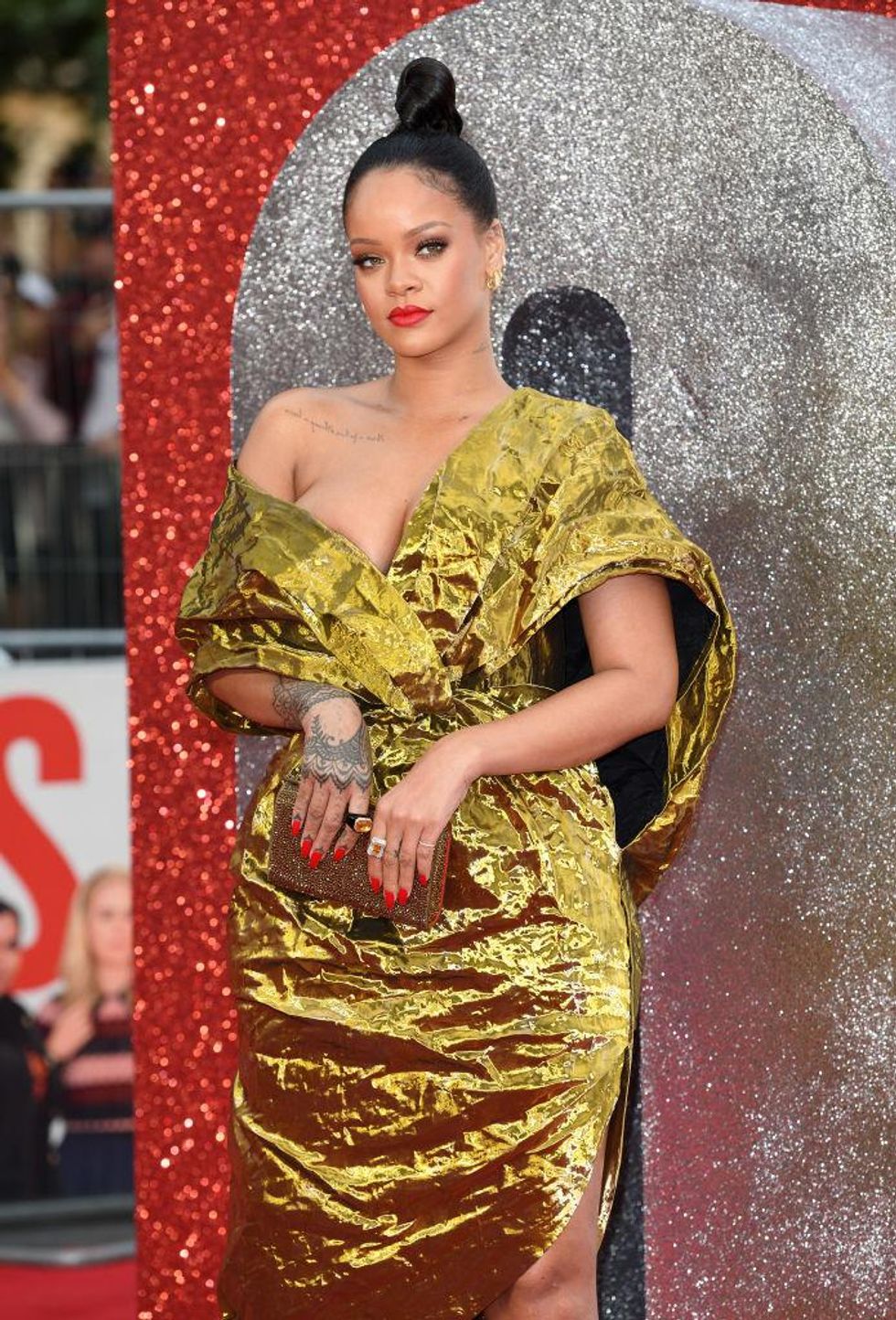 Karwai Tang/WireImage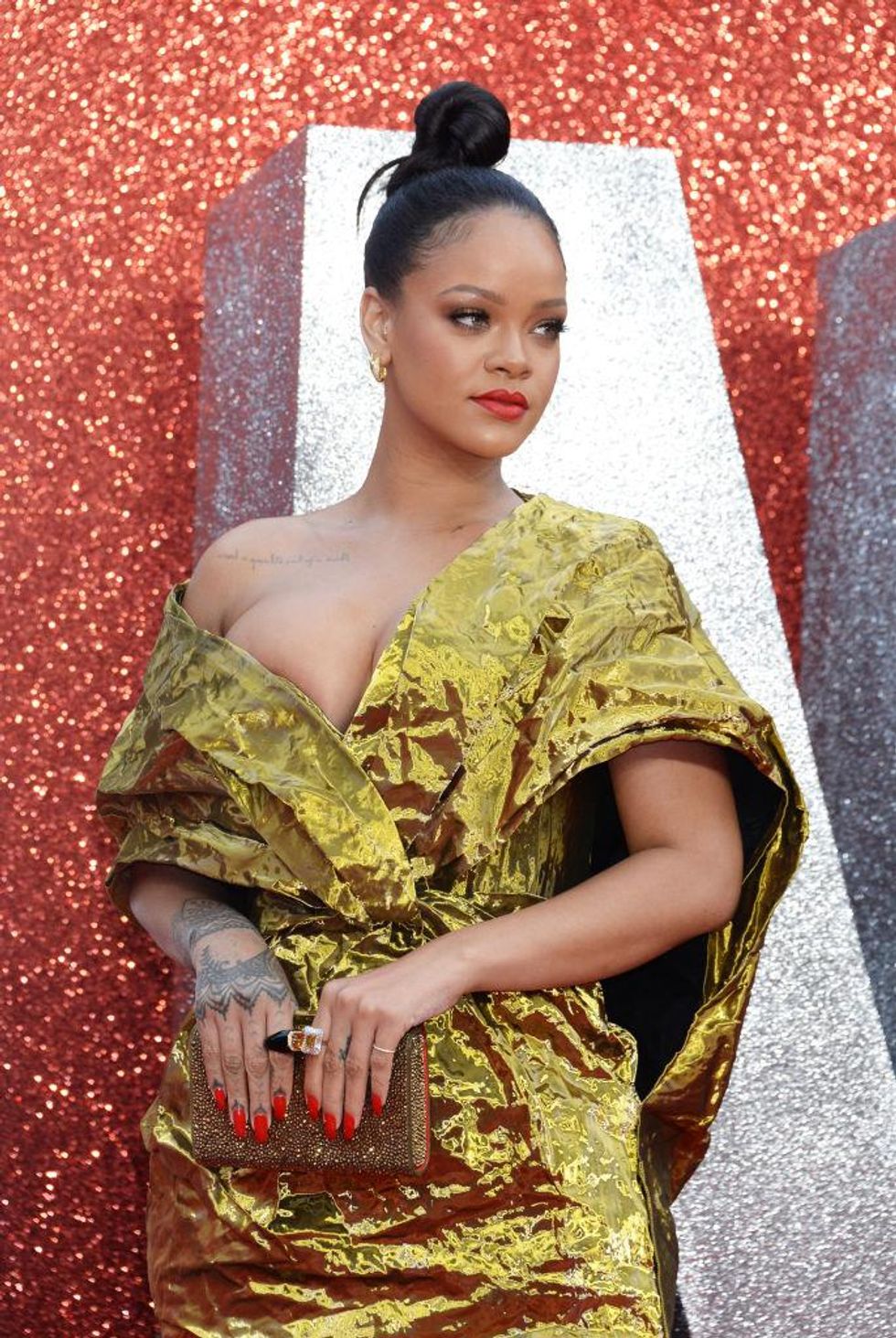 David M. Benett/Dave Benett/WireImage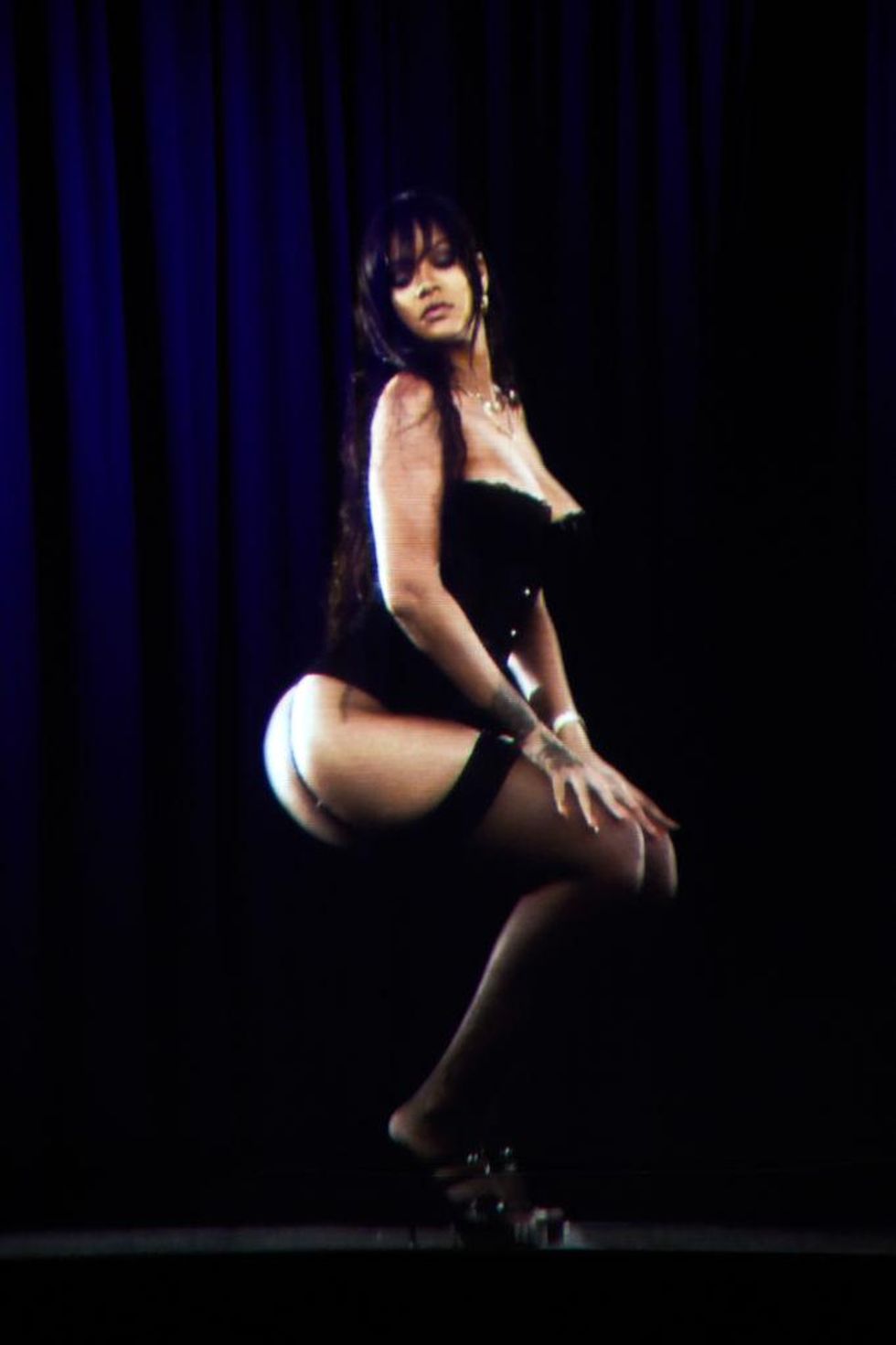 Kevin Mazur/Getty Images for Savage X Fenty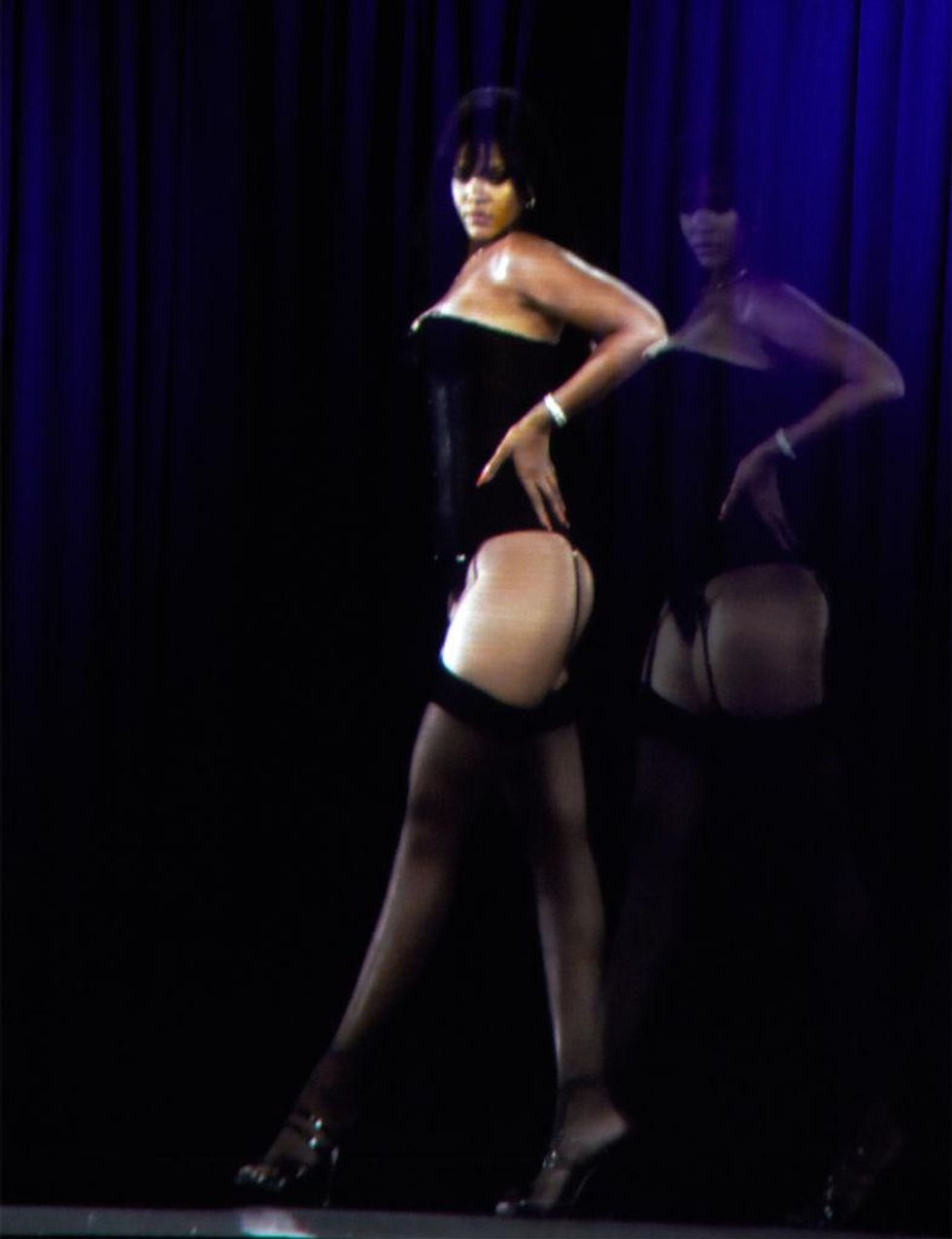 Kevin Mazur/Getty Images for Savage X Fenty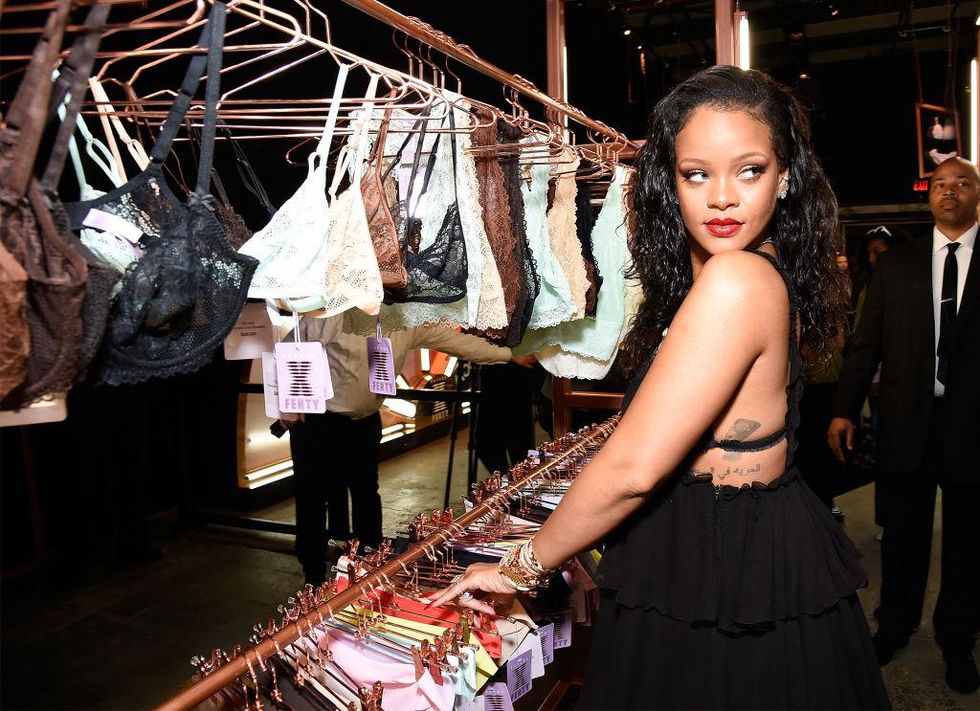 Kevin Mazur/Getty Images for Savage X Fenty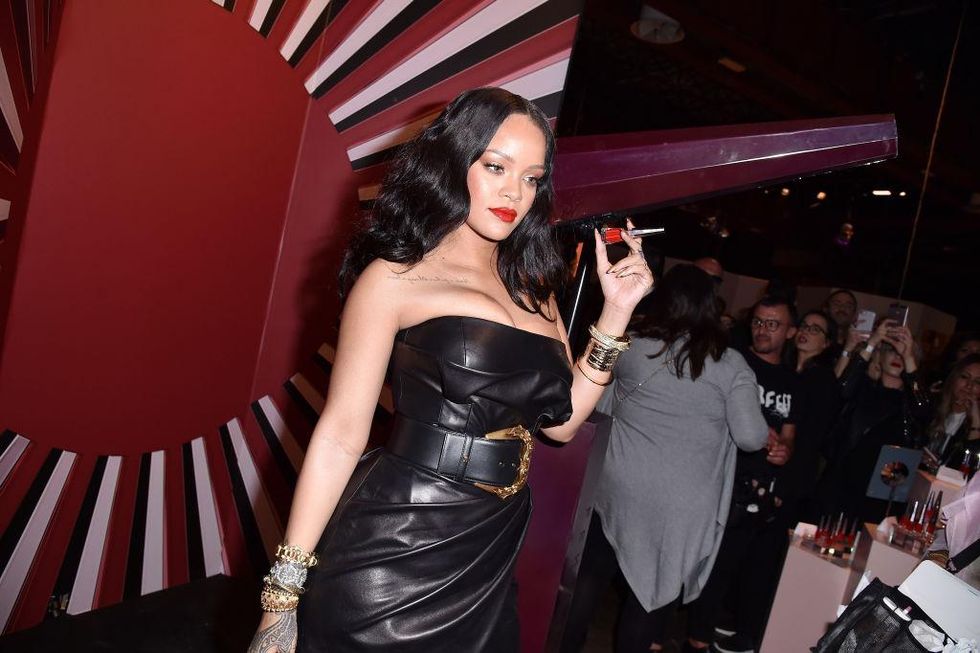 Jacopo Raule/Getty Images for Sephora loves Fenty Beauty by Rihanna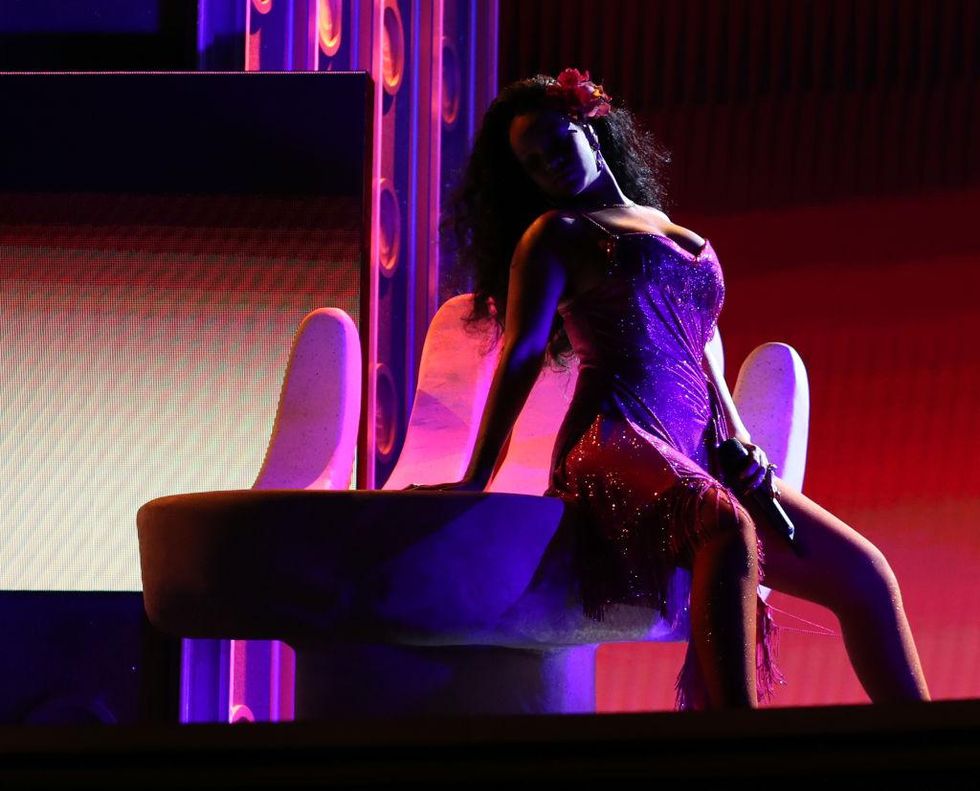 Christopher Polk/Getty Images for NARAS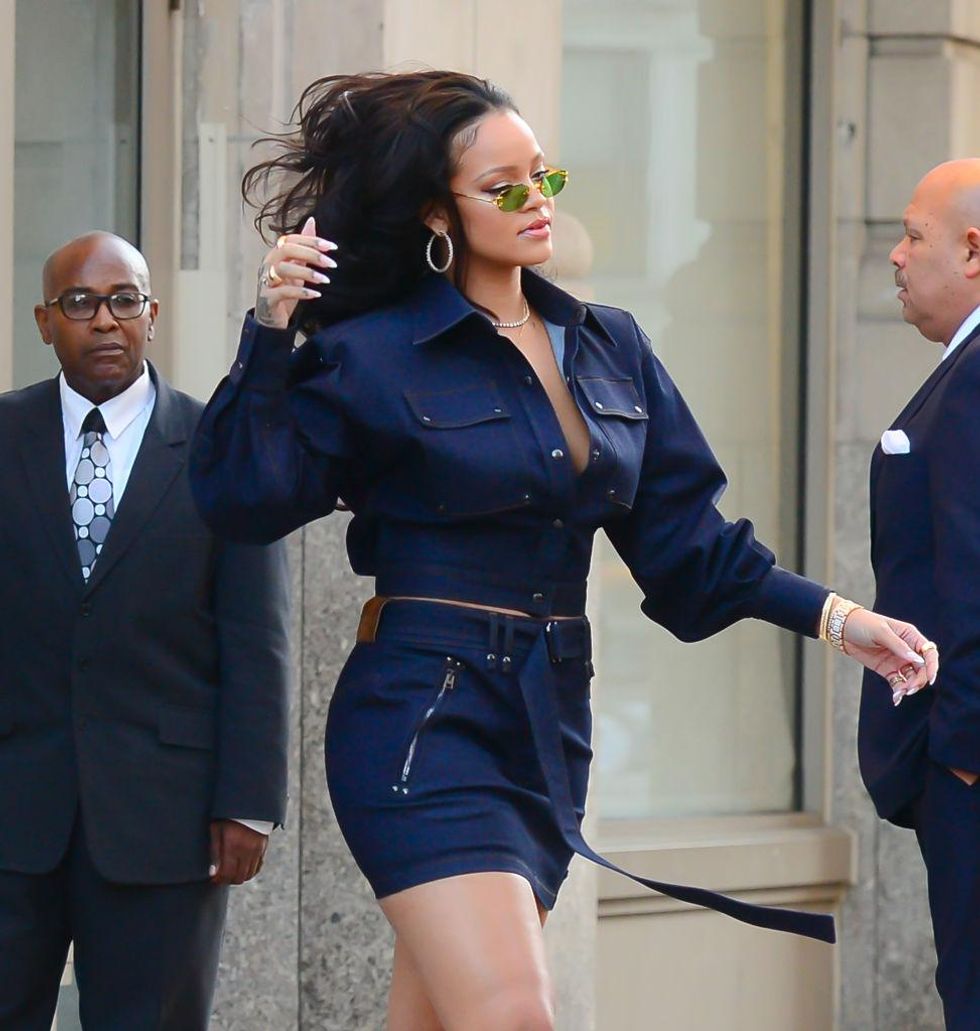 Raymond Hall/GC Images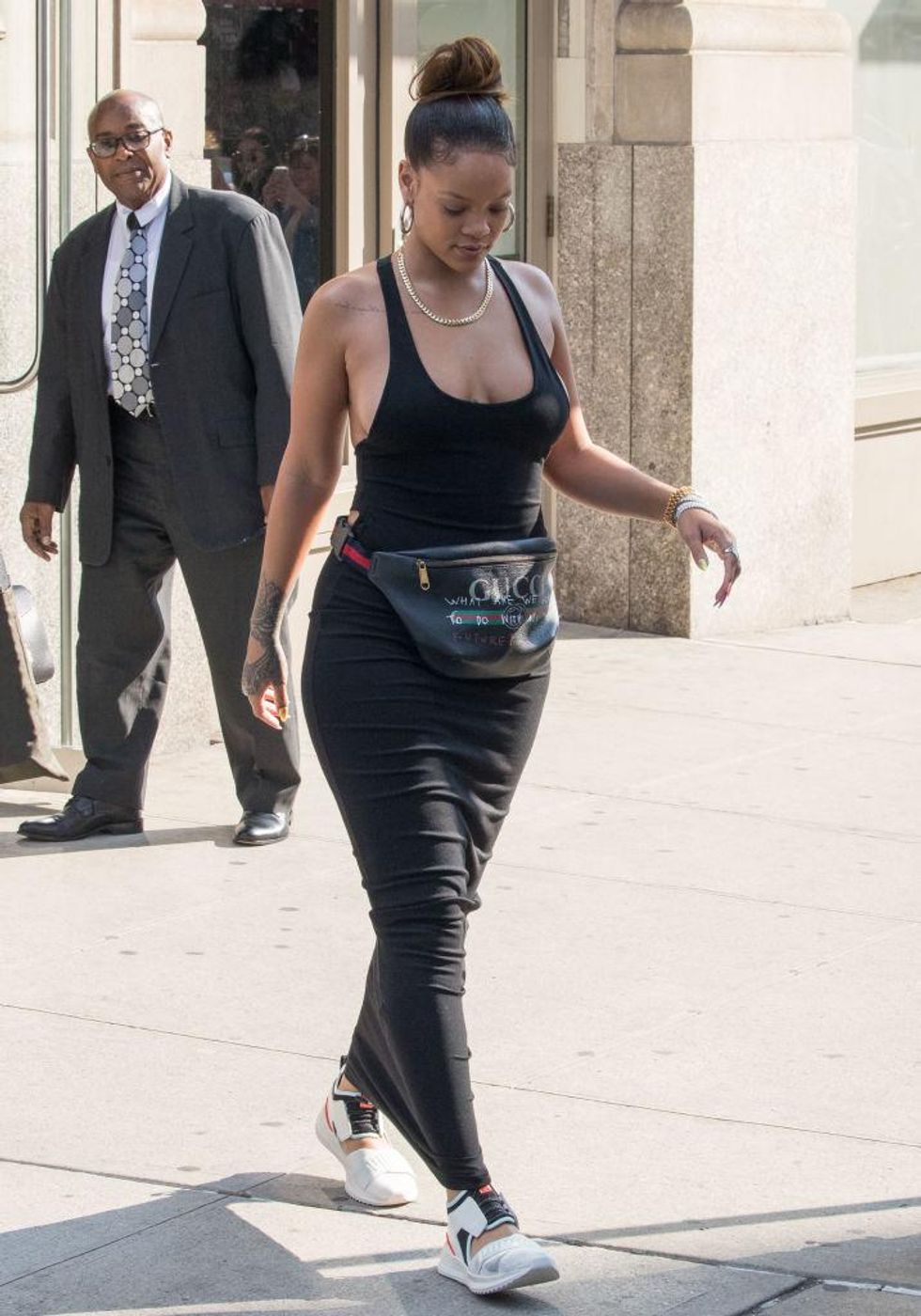 Team GT/GC Images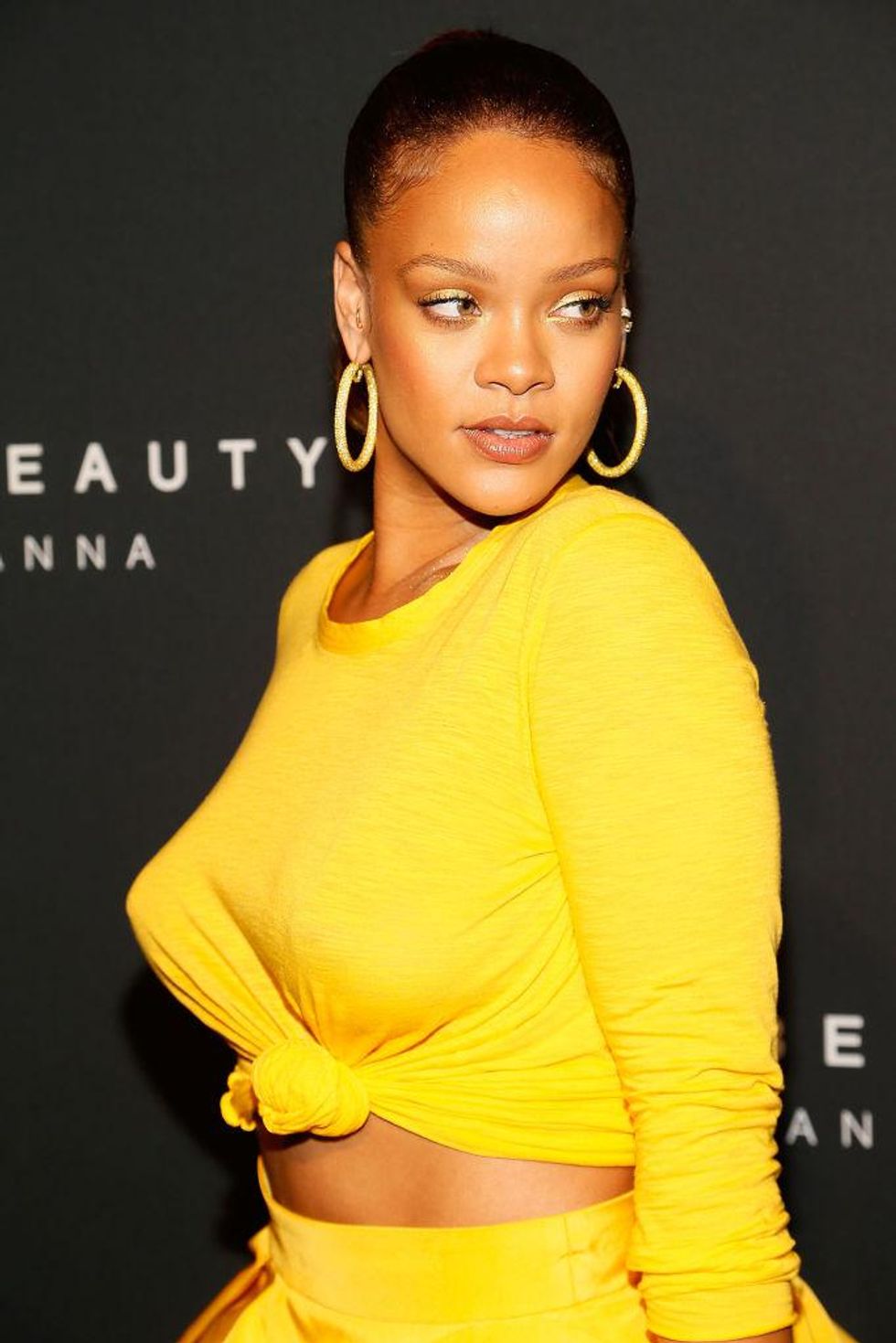 Paul Morigi/WireImage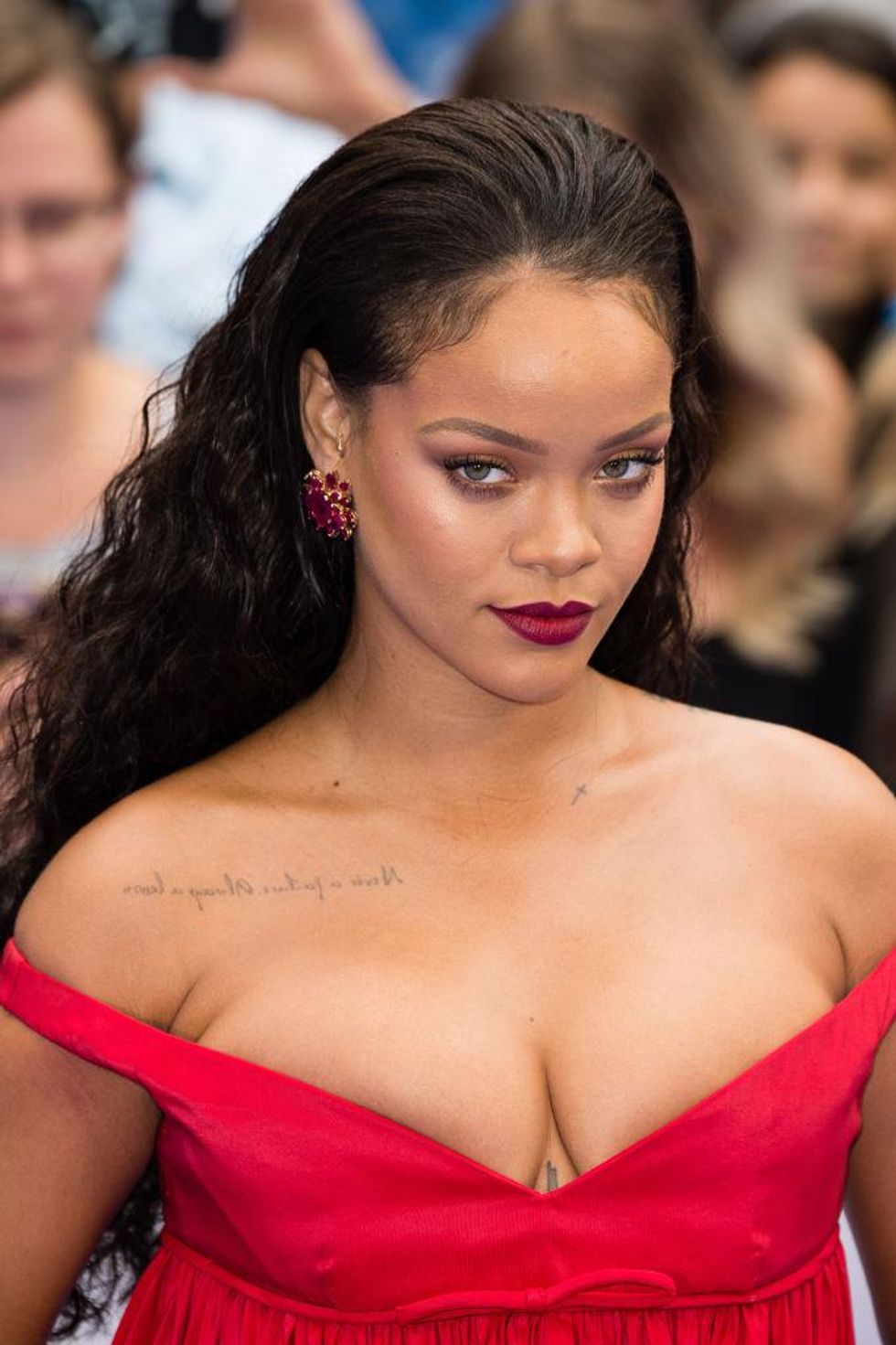 Jeff Spicer/Getty Images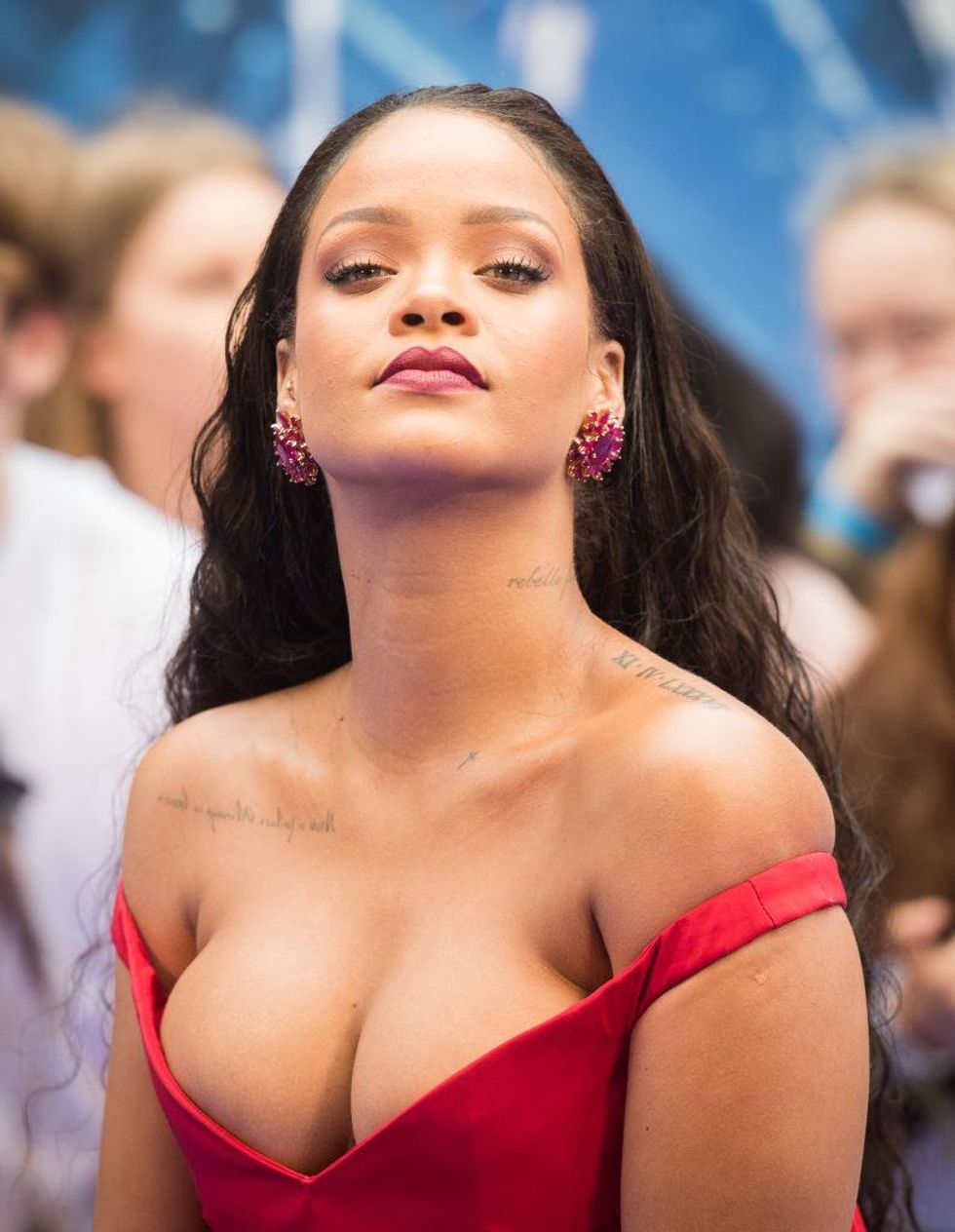 Samir Hussein/WireImage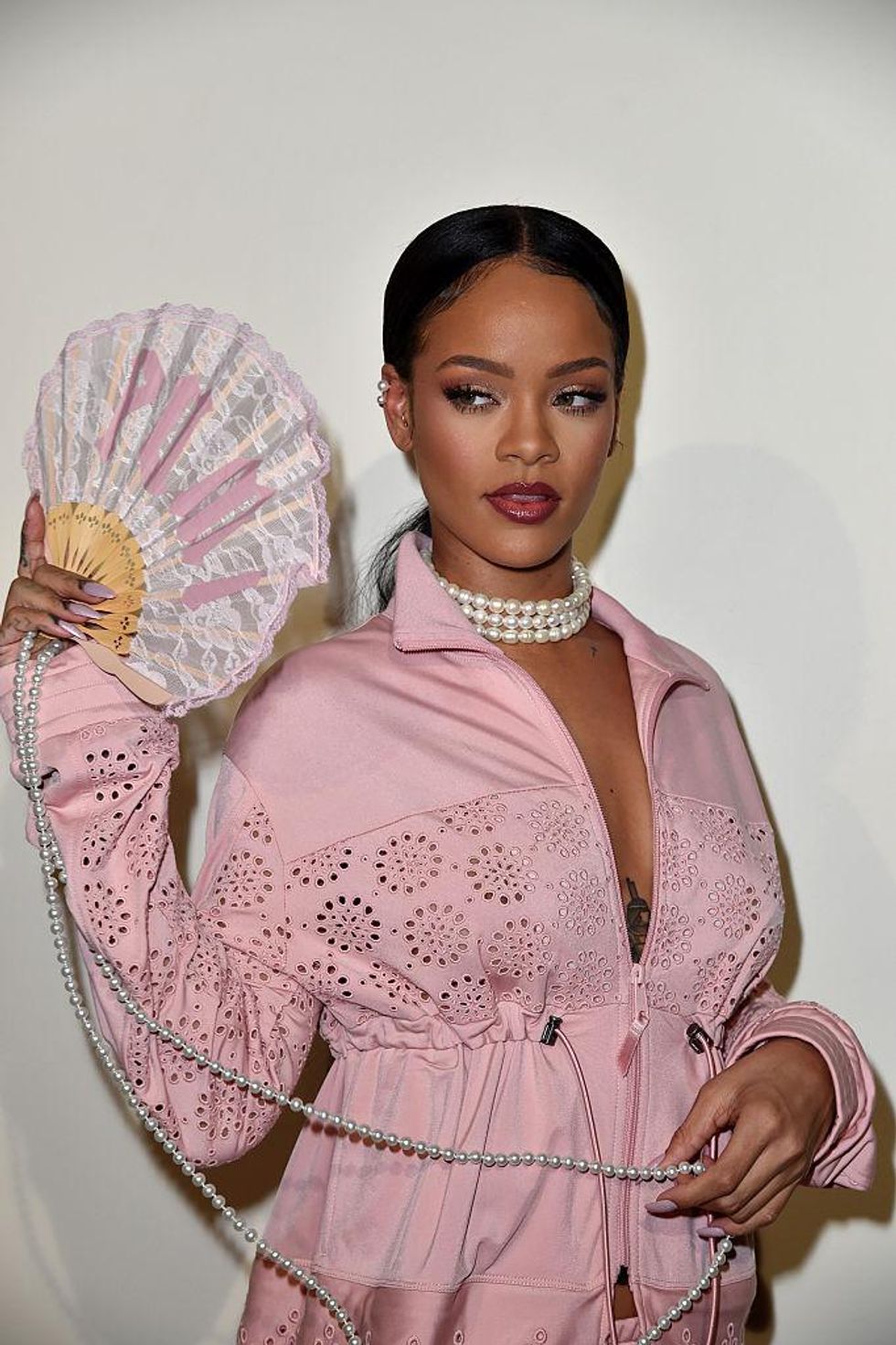 Pascal Le Segretain/Getty Images for Fenty x Puma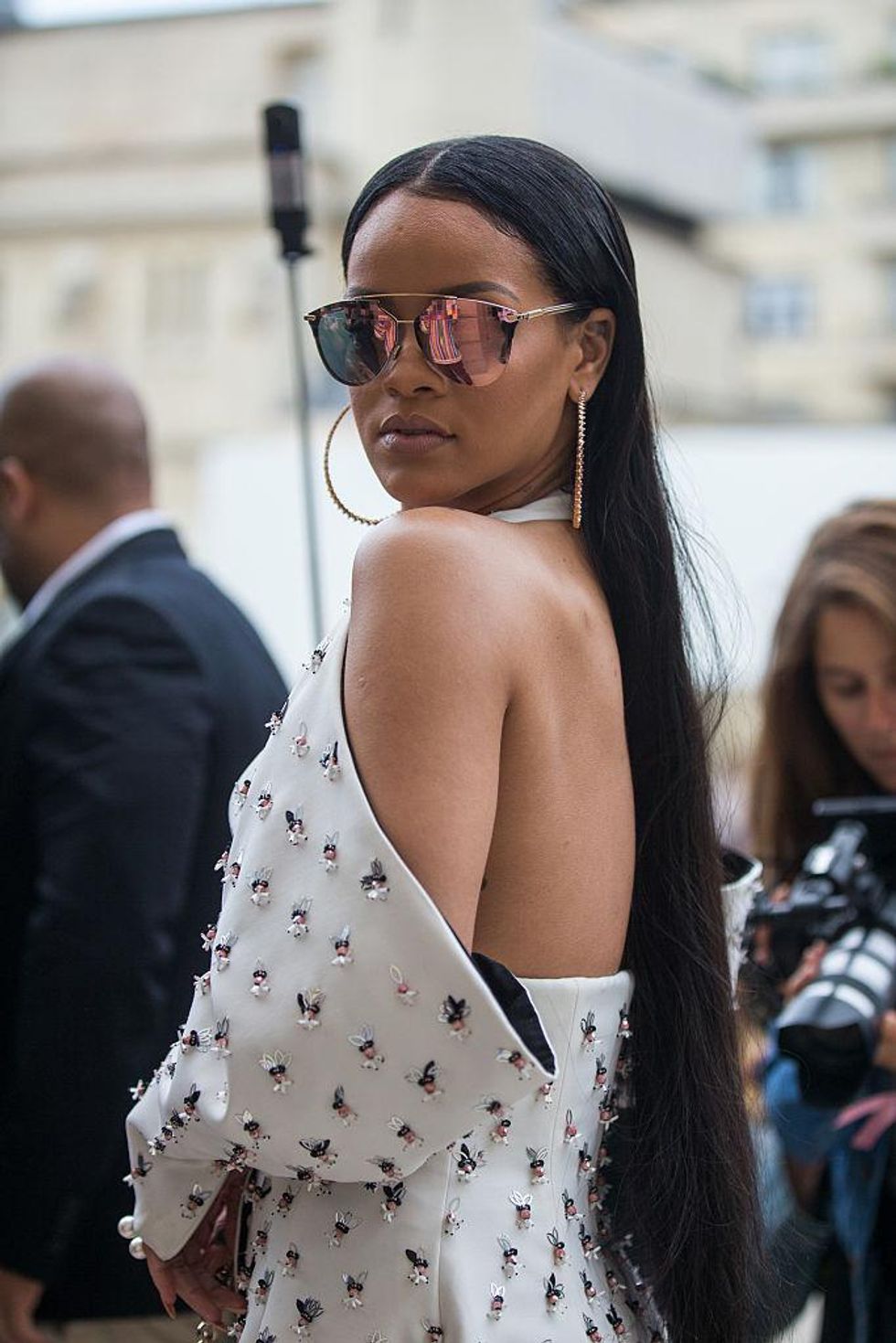 Melodie Jeng/Getty Images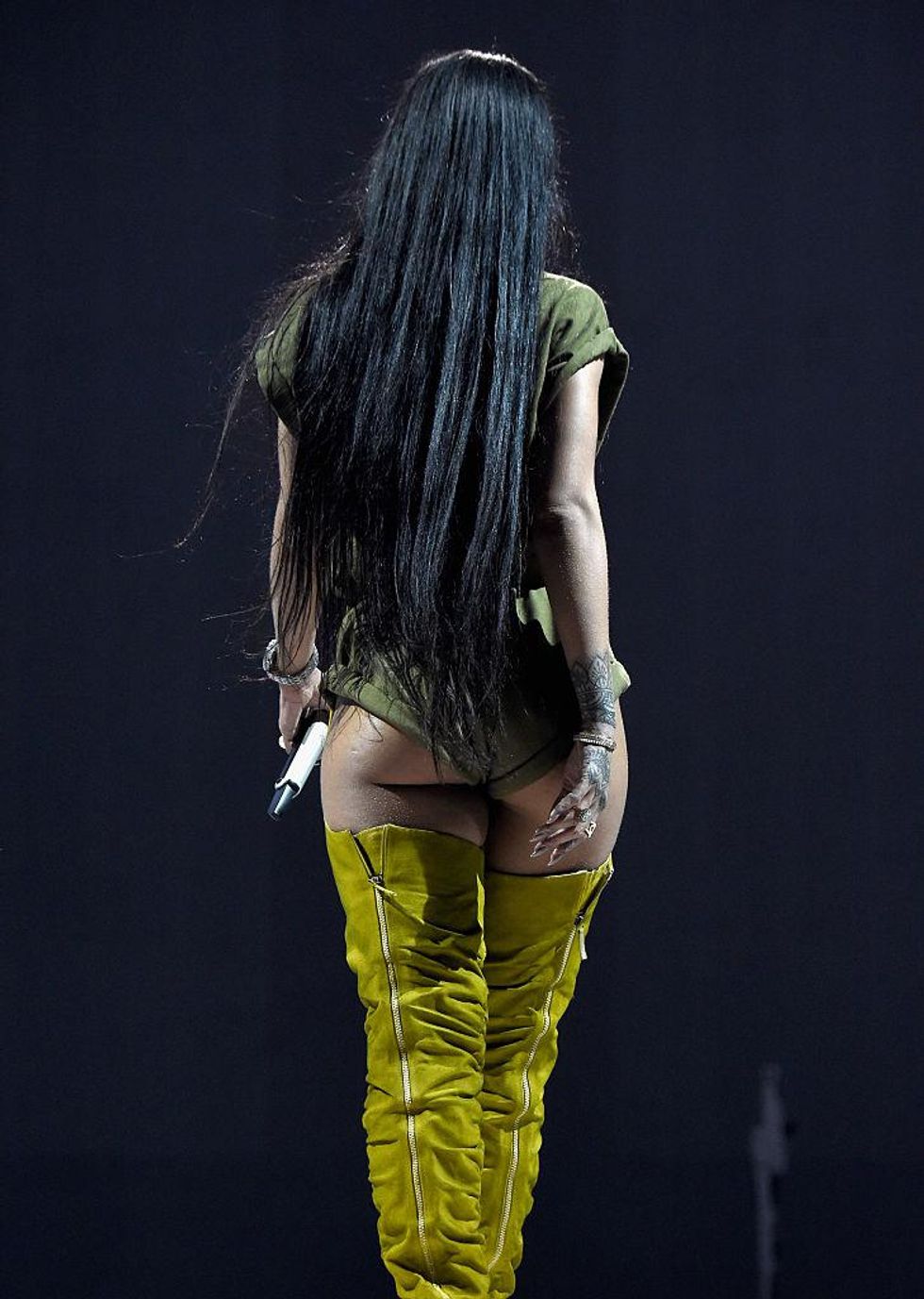 Kevin Mazur/Getty Images for Anheuser-Busch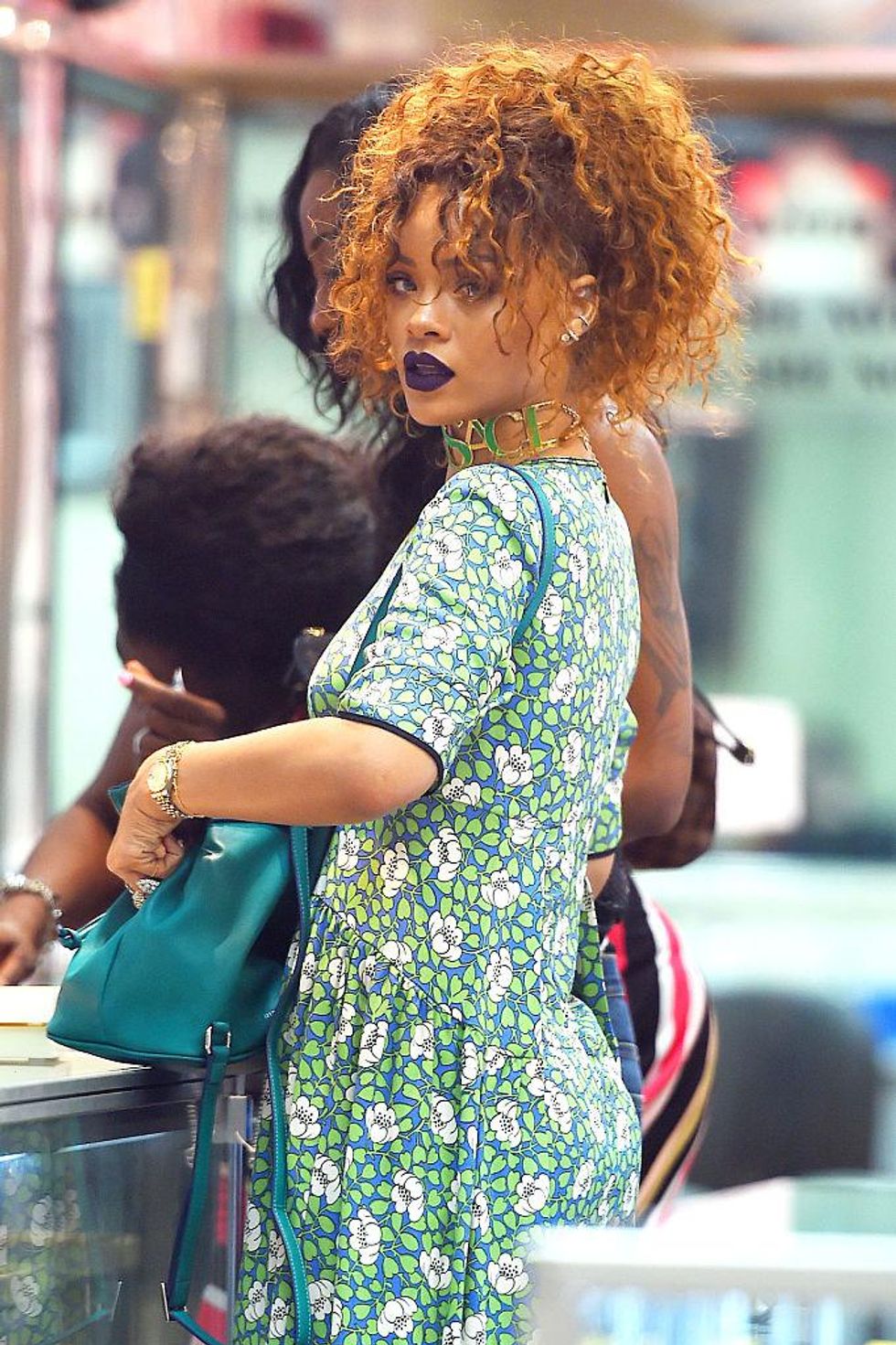 NCP/Star Max/GC Images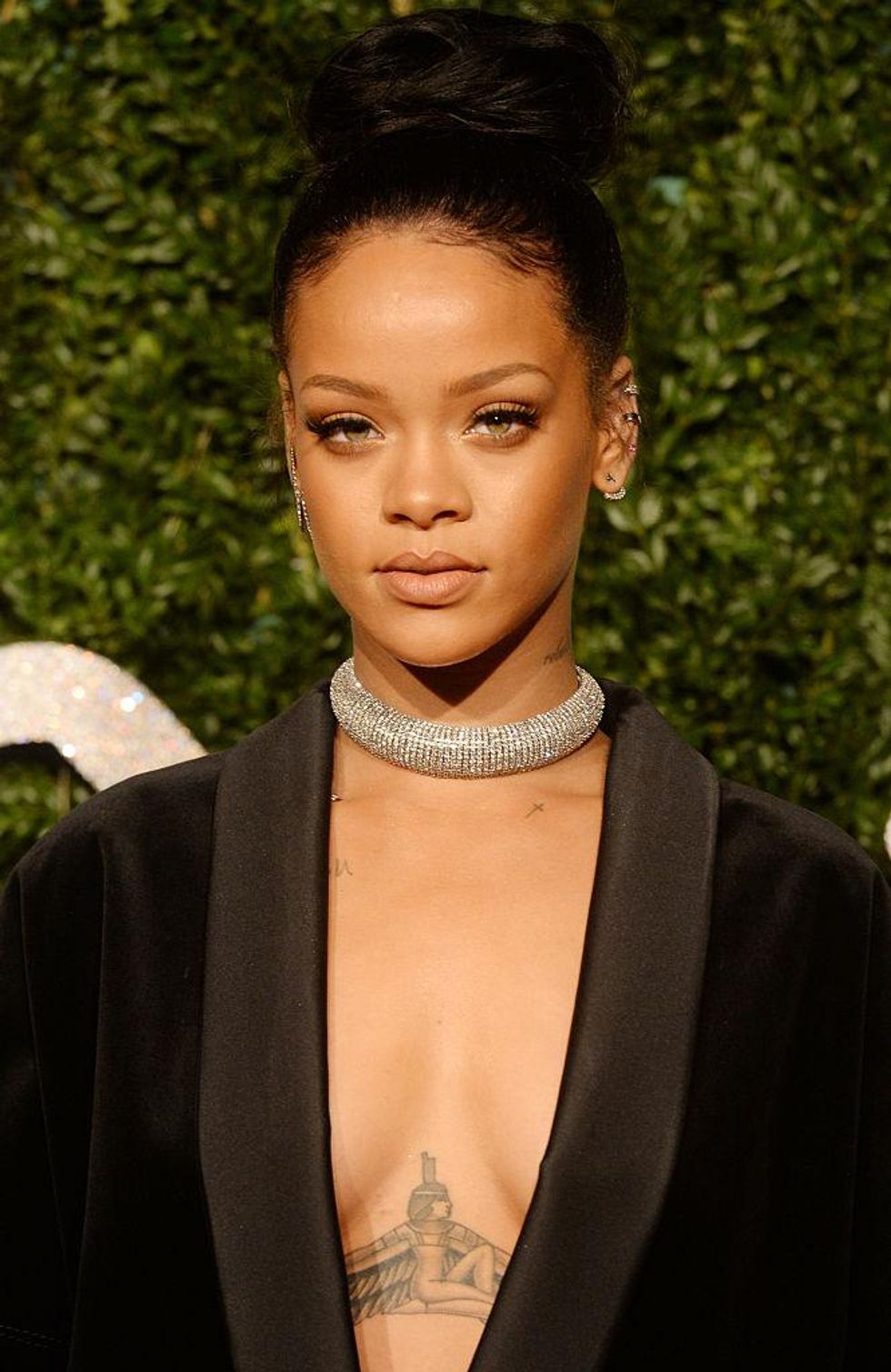 rune hellestad/Corbis via Getty Images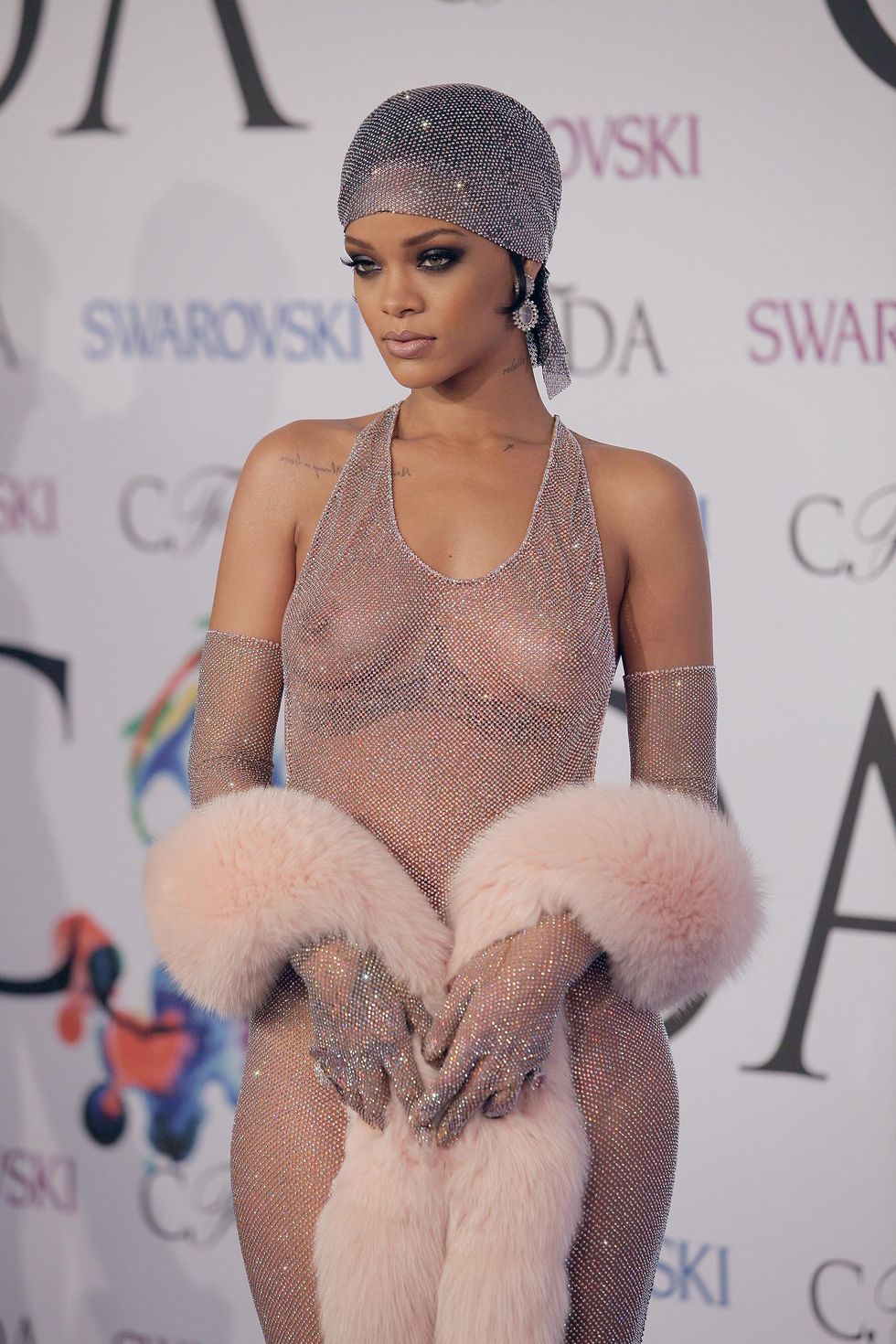 Randy Brooke/Getty Images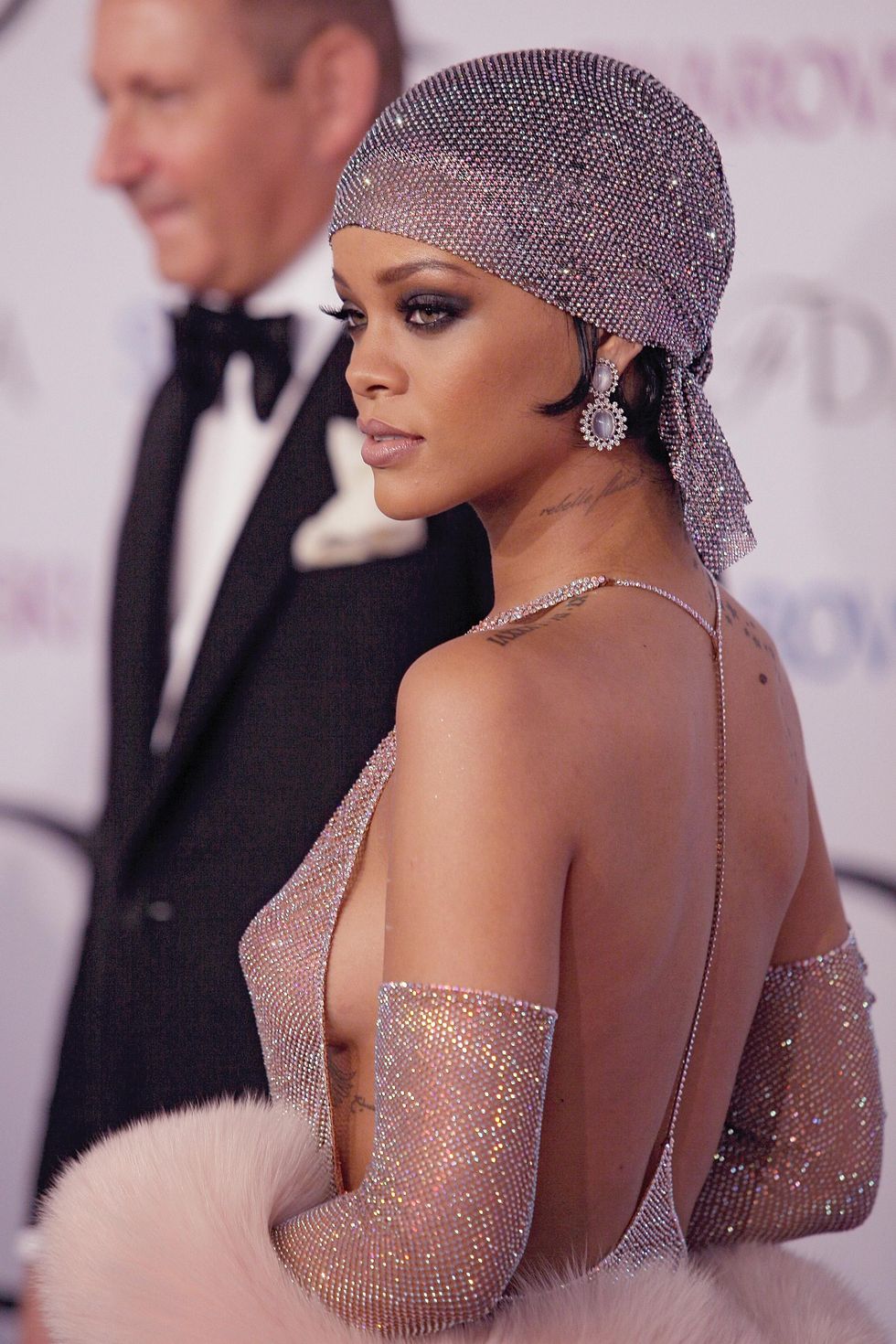 Randy Brooke/Getty Images
Featured image by Kevin Mazur/Getty Images for Fenty Beauty
Keep reading...
Show less
Whether it's street style and high fashion moments, the lucrative lane she's carved through her multiple businesses, or the question of "where's the album sis?", multi-hyphenate Rihanna's every move is a new headline. The latest subject on all of our radars is our favorite bad gyal's love life. Though currently wrapped up in a whirlwind romance with long-time friend A$AP Rocky, who the singer has dated has always been of public interest and public opinion (if you know, you know).
Though she has been in her fair share of high-profile romances throughout the year, Rihanna has always maintained a sort of elusive quality to her. Even more so in recent years as she has navigated single life and a previous relationship with a particular billionaire. Something that has us thinking the good sis can be tamed is rapper boyfriend A$AP who took to GQ recently to reveal our girl Riri is "the One" and the love of his life. His words.
However, Rihanna was recently spotted commenting the sentence "If I was a paragraph" underneath a photo explaining that if you aren't happy single, you aren't going to be happy taken. While it could mean trouble in lovers and friends paradise, a little birdie mentioning she covered her matching tattoo with former beau Drake amid her new romance with A$AP could signify she might be feeling something similar (i.e. Mr. Rocky could be "the one").
Either way, we thought there's no time like the present to explore the past. Let's review Rihanna's relationship history by taking a walk down memory lane: Exes Edition.
Chris Brown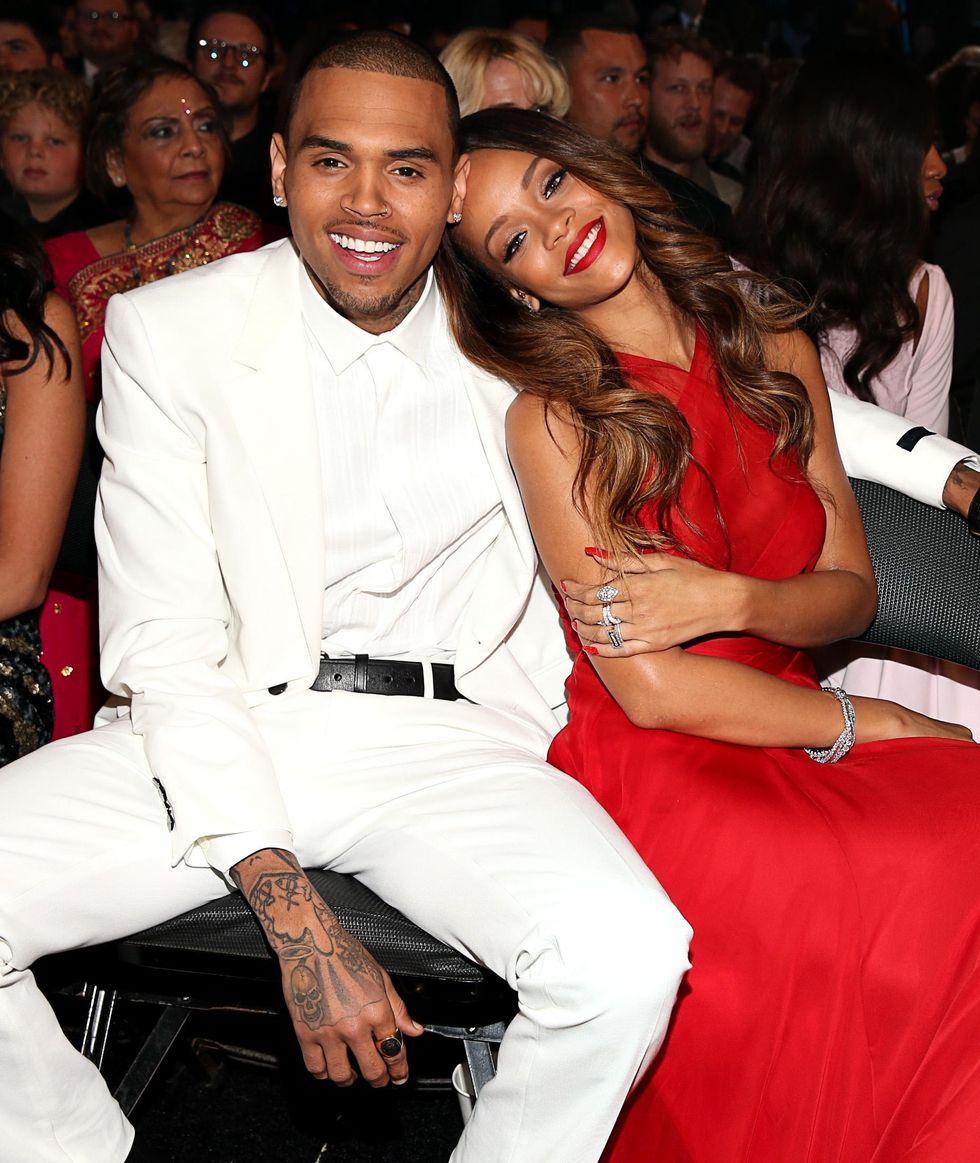 Chris Brown and Rihanna attend the 55th Annual GRAMMY Awards at STAPLES Center on February 10, 2013 in Los Angeles, California.
Christopher Polk/Getty Images for NARAS
From 2007 to 2009, Rihanna dated singer Chris Brown. The relationship ended in turmoil in 2009 due to a devastating domestic violence incident resulting in Brown being charged with making criminal threats and assault. The two would eventually rekindle their relationship briefly between 2012 and 2013, even briefly collaborating on songs again together, the raunchy "Birthday Cake" and the middle finger to the court of public opinion "Nobody's Business".
In 2015, Rihanna would reveal to Vanity Fair about her seemingly toxic bond with her ex and what ultimately led her to leave.
"I was very protective of him. I felt that people didn't understand him. But you know, you realize after a while that in that situation you're the enemy. You want the best for them, but if you remind them of their failures, or if you remind them of bad moments in their life, or even if you say, 'I'm willing to put up with something,' they think less of you — because they know you don't deserve what they're going to give."
Drake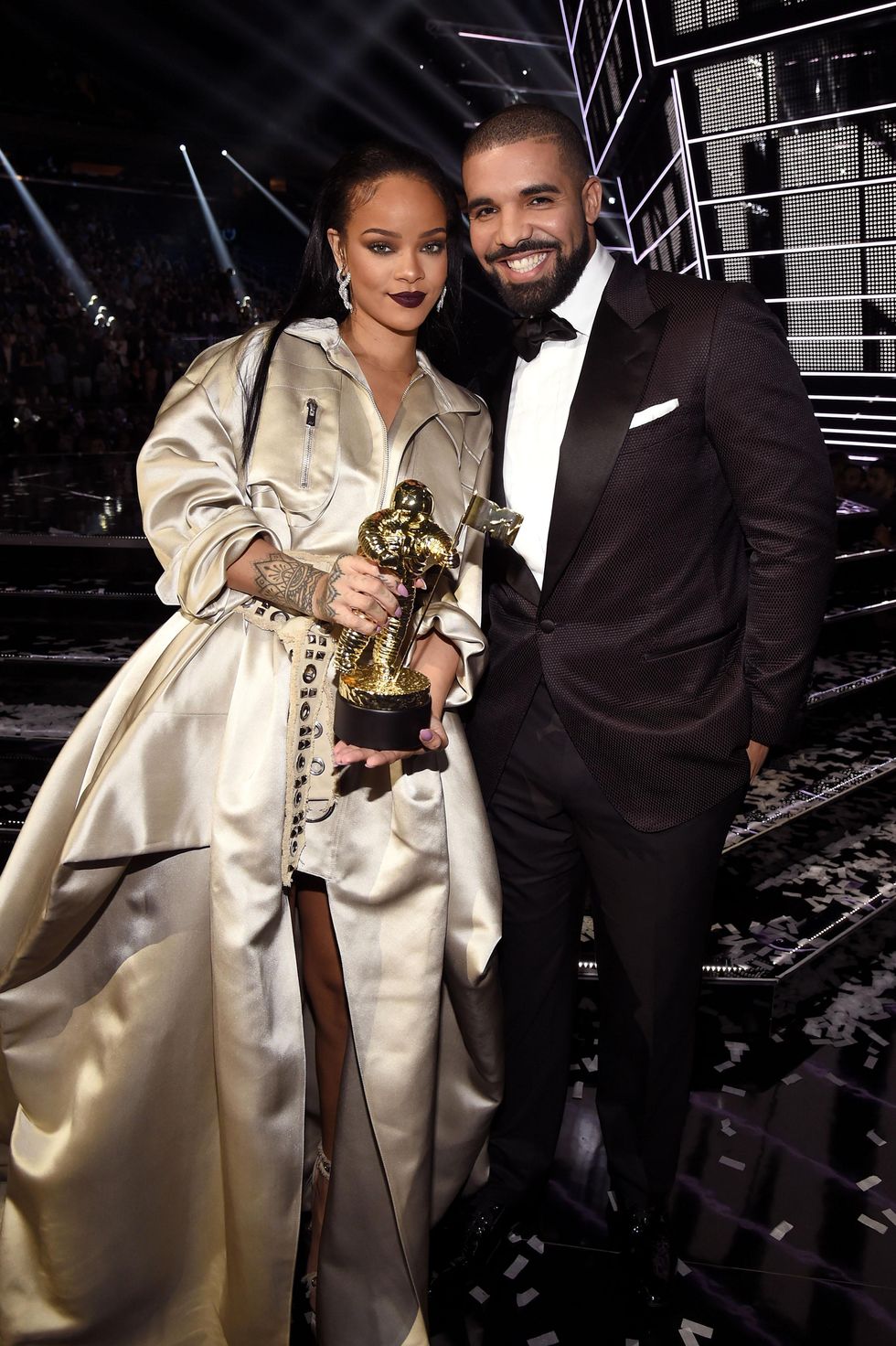 Rihanna (L) and Drake pose onstage during the 2016 MTV Video Music Awards at Madison Square Garden on August 28, 2016 in New York City.
Kevin Mazur/WireImage
Another on-again off-again relationship in Riri's life, Drake and her reportedly began their first of a couple of flings in May 2009, after meeting in 2005. In an April 2012 to Max Choice FM, the Toronto rapper shared about their romance:
"I think that we have a connection that's established for life and that is that I love her and support her unconditionally, and I like to think that she feels the same way. Do I fancy her? Of course, I mean who wouldn't? Look at her, she's stunning. Of course I do. Yeah, no, she's incredible. But you know, it's one of those things that it's a maybe one day, maybe not."
As the pair dwindled and rekindled throughout the years, the Grammy winners have gifted fans with plenty of dope tracks, including "What's My Name?", "Too Good", "Take Care", and "Work". In reference to those glorious collabs, Drake told Zane Lowe:
"We do well together as a team. I think we do great music together. It's tough to do guy-girl collabs. I think [the chemistry] is what makes the records better, though. It's something genuine there. We're not forcing some story on people. A lot of the music that we make and the energy that we bring is genuine. We have a lot of genuine energy between us."
In 2016, sparks ignited again between the two before parting ways months later. In 2018, Drake unfollowed Rihanna after she revealed to Vogue:
"We don't have a friendship now, but we're not enemies either. It is what it is."
Matt Kemp
Rihanna dated professional baseball player Matt Kemp from January to December 2010. Allegedly, Kemp initiated the split because of the songstress' hectic schedule. Back when the two were an item, Rihanna giddily opened up to ELLE, calling their relationship her "peace":
"I have a boyfriend. I'm so happy. I feel really comfortable, and it's so easy. I have such a chaotic life, but at the end of the day, that is just my peace. It keeps me sane, really, talking to him and talking to my family."
Travis Scott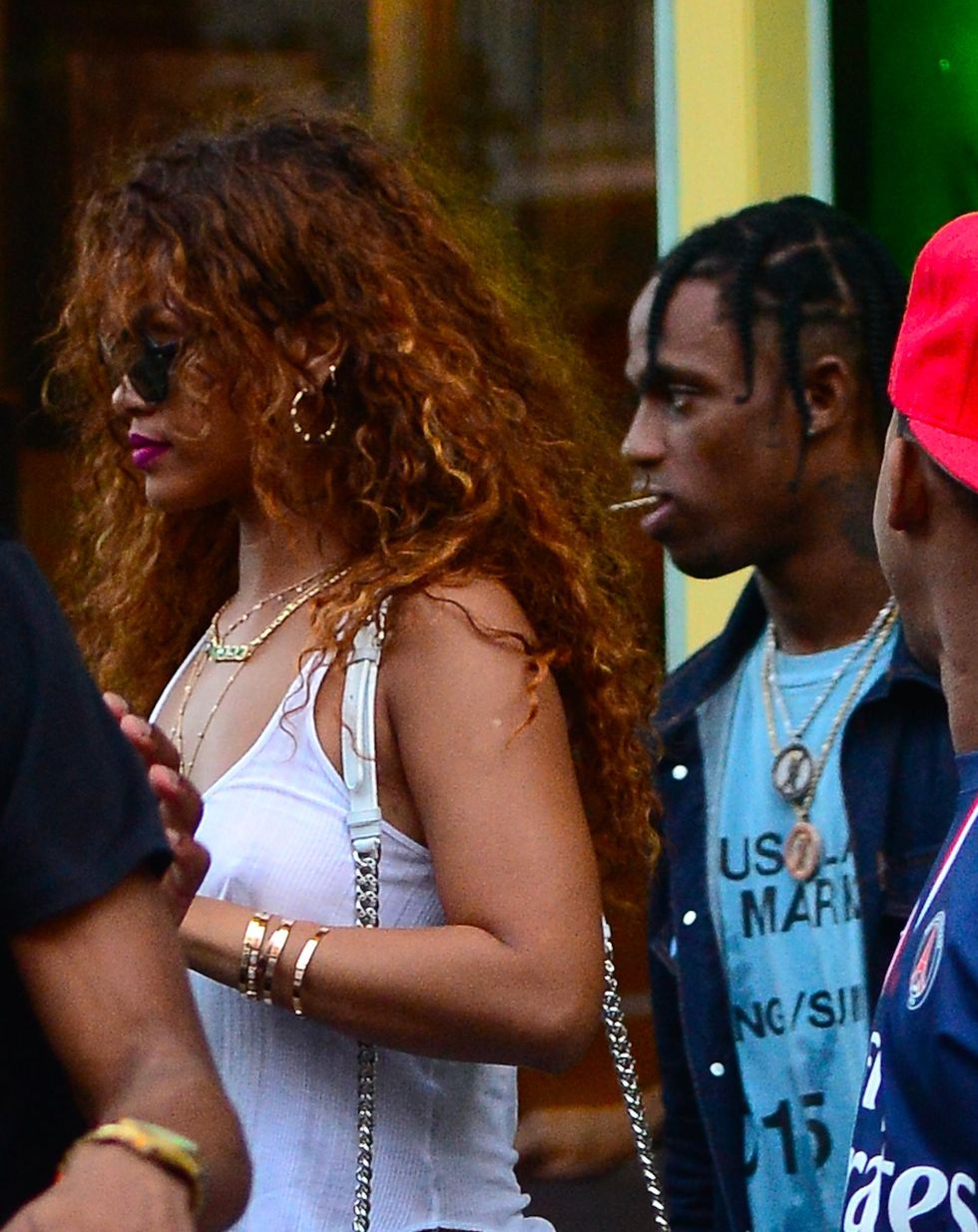 Singer Rihanna and Travis Scott are seen coming out of Coppelia restaurant in Soho on August 12, 2015 in New York City.
Raymond Hall/GC Images
Like her alleged flings with actors Leonardo Dicaprio and Ryan Phillippe, this short-lived romance with rapper Travis Scott has only been confirmed by sources close to the two. However, those of us who spotted the subtle hints towards each other between Riri and Trav during their time together, we know the things! We peeped!
Hassan Jameel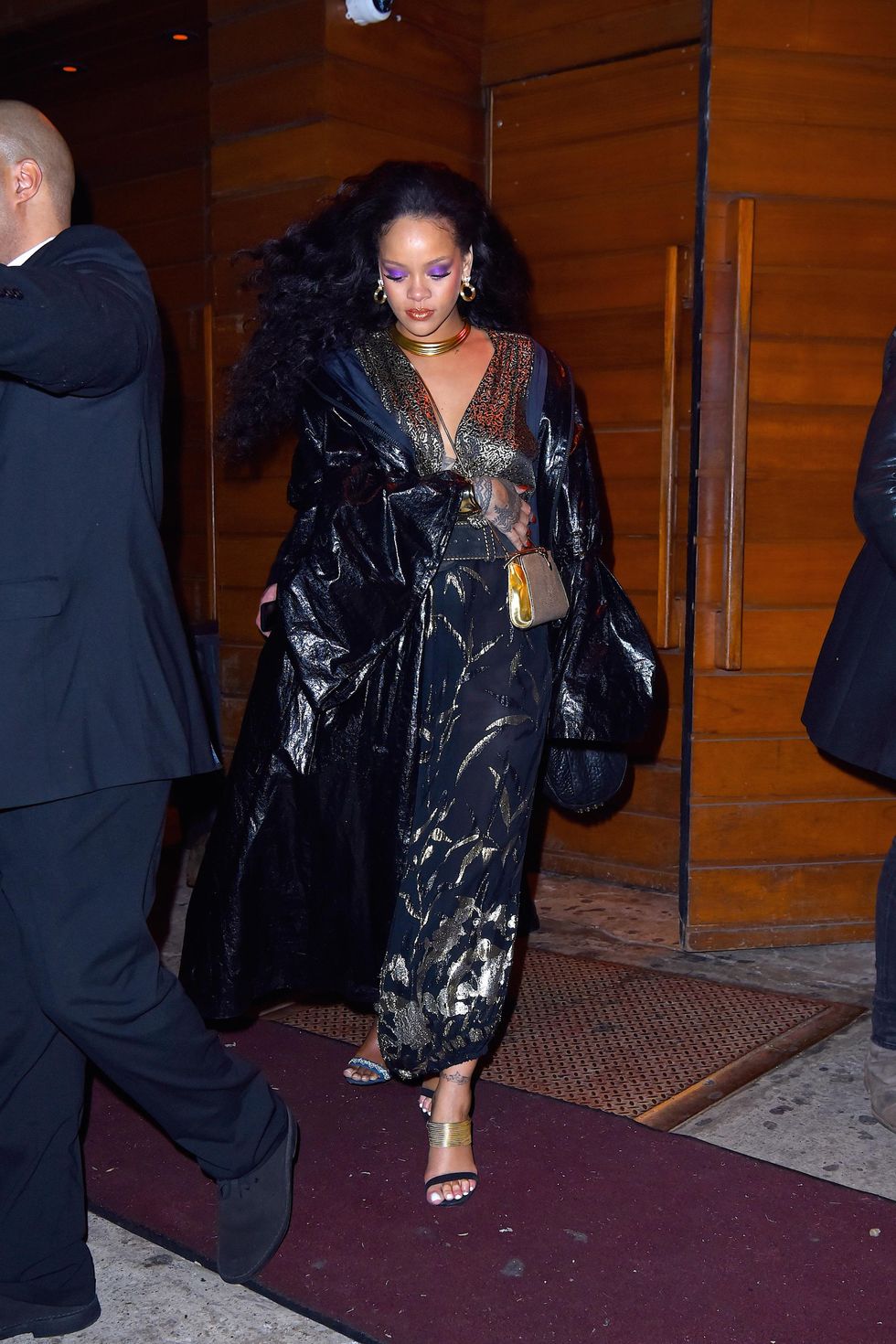 Rihanna seen at 1-Oak nightclub after partying with rumor boyfriend Hassan Jameel after attending the 2018 Grammy Awards after party on January 28, 2018 in New York City.
Robert Kamau/GC Images
Perhaps her most private relationship was the one she started in 2017 with billionaire beau Hassan Jameel. In fact, though revealing in a cover story with Interview magazine that she was "of course" in love with him, she was pretty quiet publicly about their time together.
"I'm actually in an exclusive relationship for quite some time, and it's going really well, so I'm happy."
The couple reportedly split in January 2020.
A$AP Rocky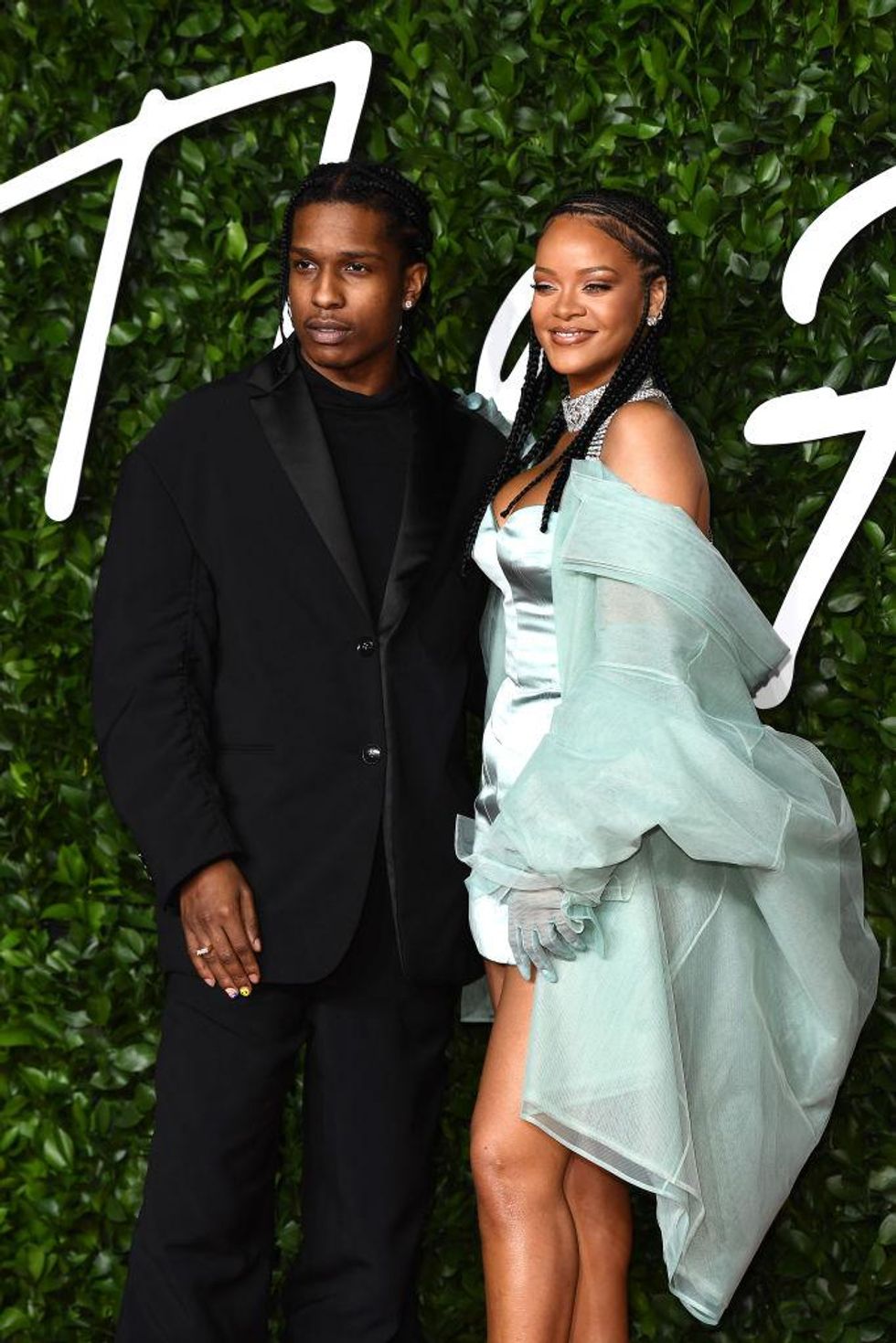 Rihanna and ASAP Rocky arrive at The Fashion Awards 2019 held at Royal Albert Hall on December 02, 2019 in London, England.
Jeff Spicer/BFC/Getty Images

We'll call this chapter "Lovers & Friends" as A$AP Rocky and Rihanna have friendship as a foundation. Before taking their relationship to the next level by becoming an item, the two artists were friends. Riri starred in A$AP's "Fashion Killa" music video in 2013 and the rest is history. Seeing them paint the town red on date nights galore has been an energy we live for!
While it's been speculated the pair have dabbled into "more than friends" territory throughout the years, nothing has served as confirmation as much as the photos of them together in the last year. And in 2021, A$AP took things a step further publicly by confirming their relationship to GQ.
"She amounts to probably, like, a million of the other ones... I think when you know, you know. She's The One."
Featured image by Kevin Mazur/Getty Images for Savage X Fenty Show Vol. 2 Presented by Amazon Prime Video
Keep reading...
Show less