For decades, Will and Jada Pinkett Smith were the epitomai of Black love due to what looked like a successful marriage, a beautiful family, and their constant support of one another. Social media was filled with #couplegoals memes of the actors and even J. Cole said he wanted "that Jada and that Will love" in his song "No Role Modelz."
But like most celebrity couples, they were plagued with rumors like having an open marriage. However, over the last few years, the public perception of their marriage changed. The couple individually became more vocal about their relationship thanks to Jada's popular Facebook Watch series Red Table Talk and Will's self-titled memoir and the once pedestal that fans put them on was knocked from under their feet and they began to face back-to-back criticism.
The first shocking moment was when Jada admitted she had an "entanglement" with singer August Alsina after he revealed their relationship in an interview with Angela Yee. Jada continued to face backlash for other comments she said about her and Will's relationship on her show. And then it was Will's turn. The King Richard star's memoir made several revelations about his and Jada's relationship that many fans were becoming exhausted by them and there was even a petition started to stop the couple from sharing so many intimate details about their lives.
The #couplegoals memes quickly became jokes about their relationship. However, the couple still received support from others who applauded them for their authenticity. No relationship is perfect and after 25 years of marriage, it should be no surprise that they have dealt with a lot of ups and downs.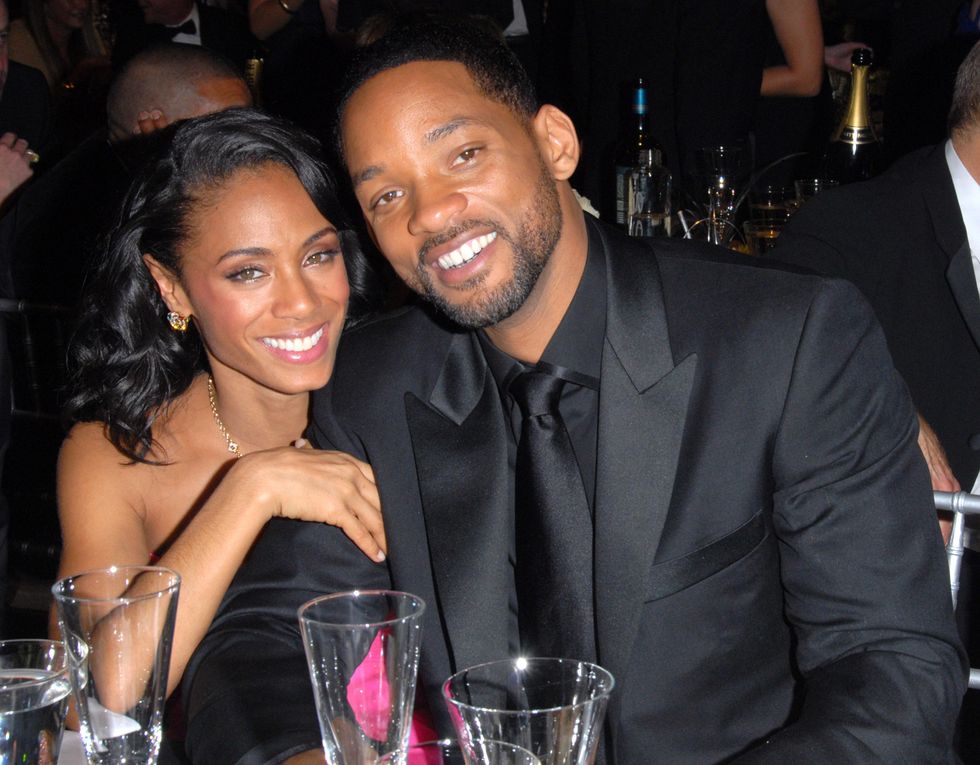 Ron Wolfson/WireImage via Getty Images
But one takeaway from their nontraditional marriage is that they each allow the other person to have the freedom to be and do what they want. They also love each other no matter what, giving a new meaning to the viral clip "I'mma stick beside him/her."
Here's everything Will and Jada said about their marriage.
In an interview with Gayle King for 'CBS This Morning,' Will dismissed the notion that there was infidelity in their marriage. 
"There's never been infidelity in our marriage. Never. Jada and I talk about everything, and we have never surprised one another with anything ever," he clarified to Gayle.
Jada dispelled rumors about having an open marriage.
"Should we be married to individuals who can not be responsible for themselves and their families within their freedom? Should we be in relationships with individuals who we can not entrust to their own values, integrity, and LOVE...for us??? Here is how I will change my statement...Will and I BOTH can do WHATEVER we want because we TRUST each other to do so. This does NOT mean we have an open relationship...this means we have a GROWN one."
The "Fresh Prince" opened up about their unconventional marriage and unconditional love for one another in an interview with GQ. 
"The pursuit of truth is the only way to be happy in this lifetime. And we sort of came to the agreement that authenticity was the release from the shackles of fame and public scrutiny."
"Jada never believed in conventional marriage. Jada had family members that had an unconventional relationship. So she grew up in a way that was very different than how I grew up. There were significant endless discussions about what is relational perfection? What is the perfect way to interact as a couple? And for the large part of our relationship, monogamy was what we chose, not thinking of monogamy as the only relational perfection."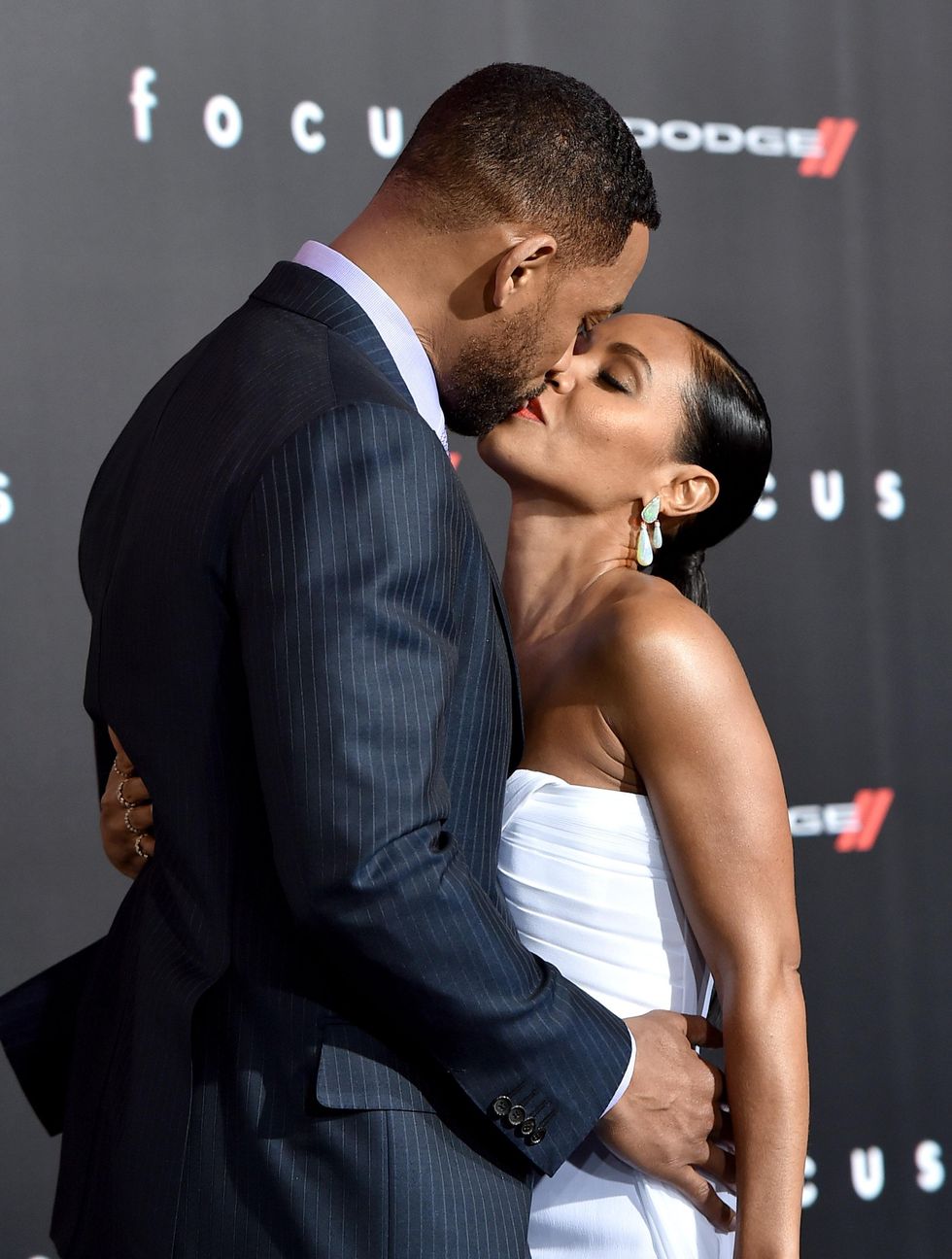 Kevin Winter/Getty Images
"We have given each other trust and freedom, with the belief that everybody has to find their own way. And marriage for us can't be a prison. And I don't suggest our road for anybody. I don't suggest this road for anybody. But the experiences that the freedoms that we've given one another and the unconditional support, to me, is the highest definition of love," he said via GQ.
Jada also spoke of not wanting a conventional marriage.
"I knew that I was not built for conventional marriage. Even the word 'wife': it's a golden cage, swallow the key. Even before I was married, I was like, 'That'll kill me.' And it damn near did!"
"Will is my life partner and I could not ask for a better one. I adore him, I never want people to think it was Will I didn't want to marry," she told the outlet. "But I can assure you that some of the most powerful women in the world feel caged and tied, because of the sacrifices they have to make to be in that position. So I wanted to talk about how we really feel about marriage." via The Guardian.
In an interview with Oprah, Will discussed the importance of him and Jada finding happiness on their own.
"People only think of things in terms of sex… But the goal [of our marriage] is not a sexual goal. It's spiritual. We are going to love each other no matter what."
"To this day, if we start talking, it's four hours. It's four hours if we exchange a sentence. It's the center of why we've been able to sustain and, you know, and why we're still together, not choking the life out of each other. It's like the ability to work through issues. I've just never met another person that I connect with in conversation more blissfully and productively than Jada."
"We never actually like officially separated. Right? What happened was that we realized that it was a fantasy illusion that we could make each other happy. And we agreed that she had to make herself happy and I had to make myself happy. And then we were gonna present ourselves back to the relationship already happy. Versus demanding the other person fill our empty cup."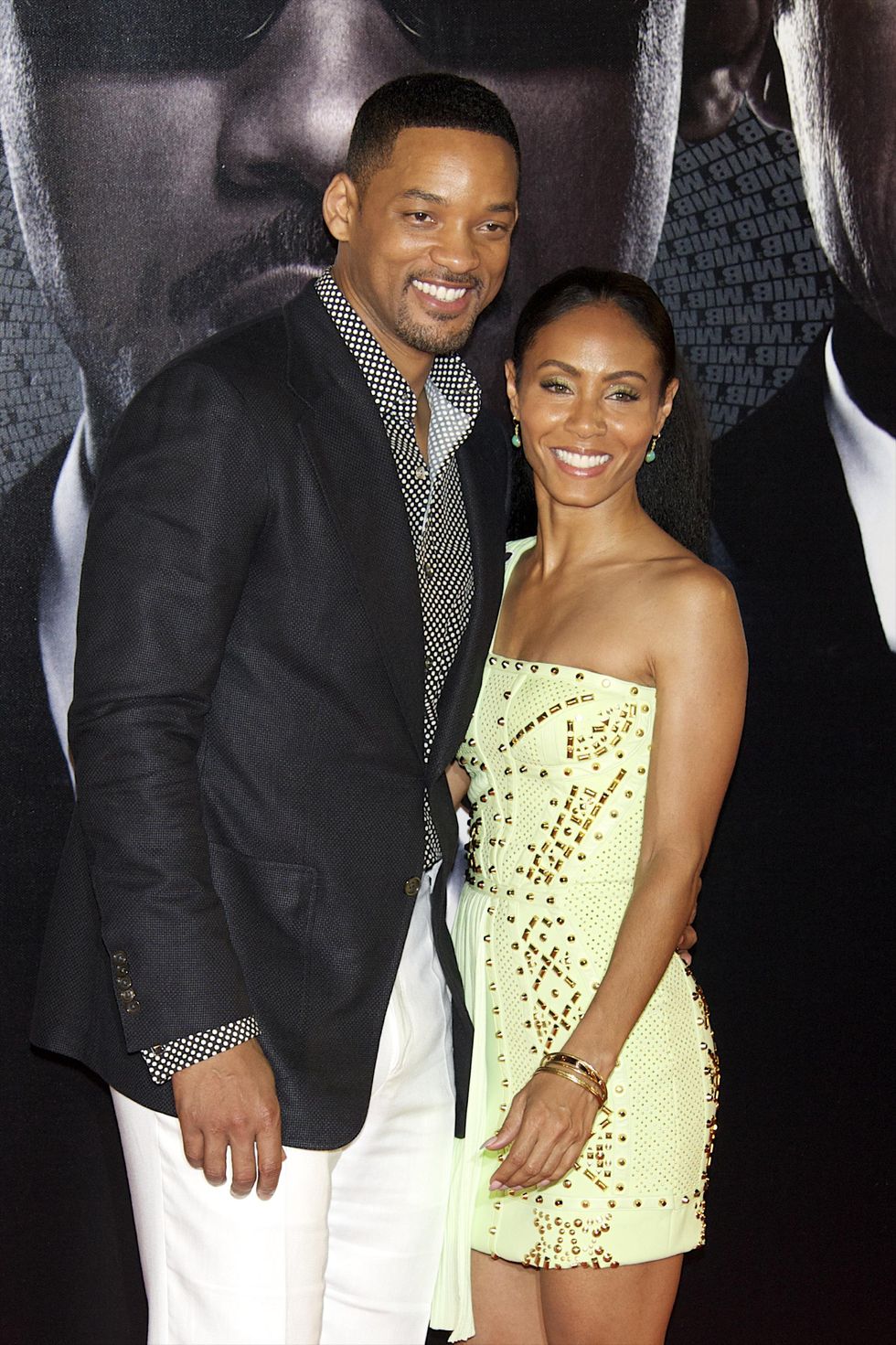 Carlos Alvarez/Getty Images
"The problem is that when you come [broken] like that, the cup actually has a hole in the bottom. So you pour all your good love in there and it goes out onto the floor… You got two broken people and that's what we're doing. We just decided that you have to figure out how to be happy, you know? And it was a little bit more contentious from my side. I was like, 'You know what, you go figure it out. You go figure out if you can be happy and just prove to me it's even possible.' I'ma do me and you do you."
"The simple idea [of loving in freedom] is, you love in freedom with everybody except your partner, right? Your kids are gonna go off to college and you're going to wait for them to come back and they might not be able to come back this Christmas, and you know, you let them go. Your friends–there's a certain fluidity in your interactions, right? It's…it's friendship versus marital prison." via The Oprah Conversation on AppleTV+.
Jada talked about needing freedom in her marriage to Will.
"I just felt like, I needed more freedom. And freedom in the sense of like … the public wants you to be a certain way, your family needs you in a certain way, your partner needs you to be something. And for me, that just was never … I'm really a free spirit at heart, I really am. And I always have been. And I just felt like my life had got constricted into this little box and it was strangling me, basically." viaEntertainment Tonight.
Jada further explained her views on open marriage and why she and I Will aren't in one.
"Open marriage? Let me first say this, there are far more important things to talk about in regards to what is happening in the world than whether I have an open marriage or not. I am addressing this issue because a very important subject has been born from discussions about my statement that may be worthy of addressing."
"The statement I made in regard to, 'Will can do whatever he wants,' has illuminated the need to discuss the relationship between trust and love and how they co-exist. Do we believe loving someone means owning them? Do we believe that ownership is the reason someone should 'behave'? Do we believe that all the expectations, conditions, and underlying threats of "you better act right or else" keep one honest and true? Do we believe that we can have meaningful relationships with people who have not defined nor live by the integrity of his or her higher self? What of unconditional love? Or does love look like, feel like, and operate as enslavement? Do we believe that the more control we put on someone the safer we are? What of TRUST and LOVE?"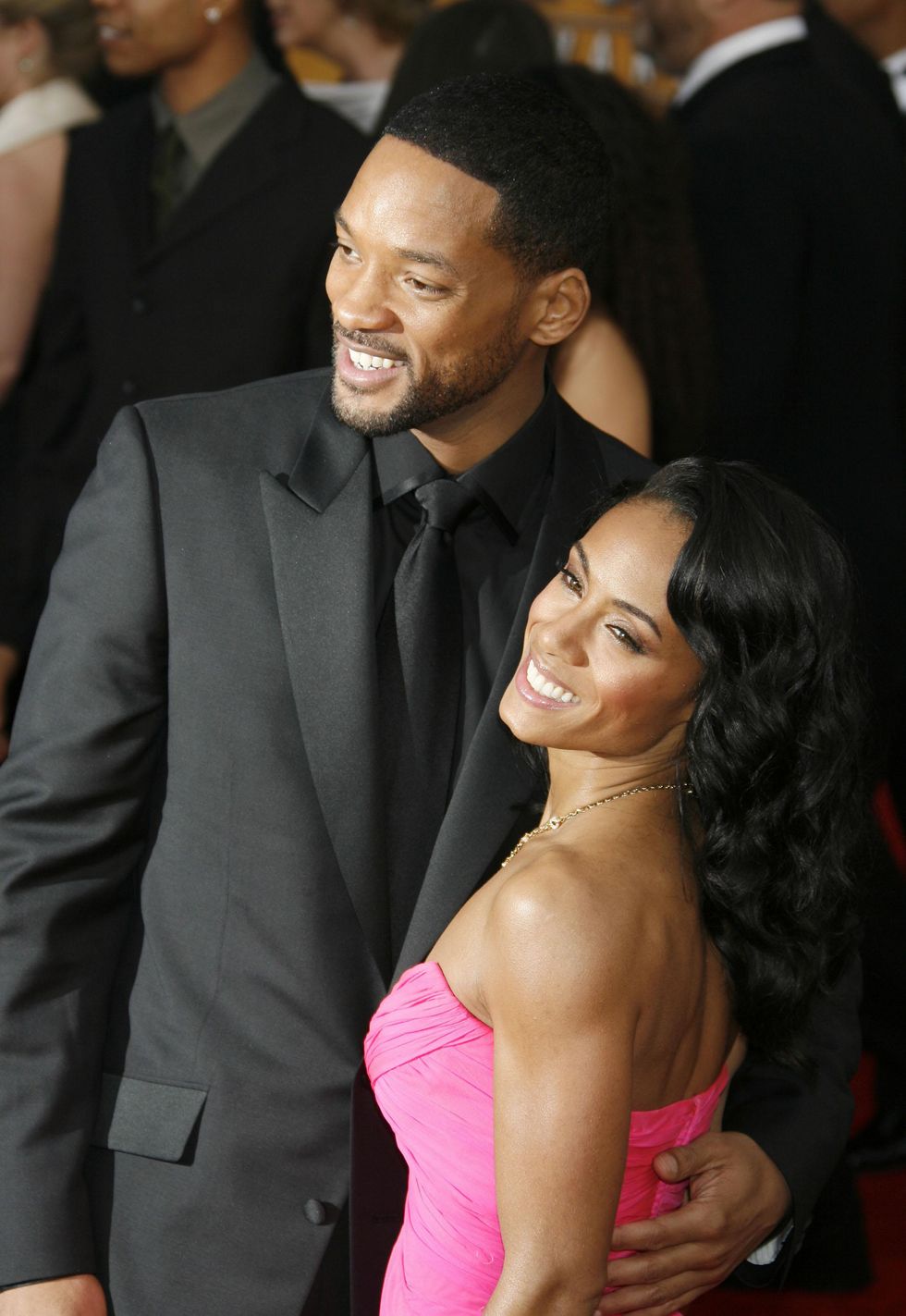 Jeffrey Mayer/WireImage via Getty Images
"Should we be married to individuals who can not be responsible for themselves and their families within their freedom? Should we be in relationships with individuals who we can not entrust to their own values, integrity, and LOVE…for us???Here is how I will change my statement…Will and I BOTH can do WHATEVER we want because we TRUST each other to do so. This does NOT mean we have an open relationship…this means we have a GROWN one." via Facebook April 2013
Will's memoir gave insight into the time they were separated.
"Our time apart had helped us both to discover the power of loving in freedom. We are simultaneously one hundred percent bound together, and one hundred percent free. We agreed that we are both imperfect people, doing our best to figure out how to be in this world joyfully."
Jada opened up about trust in their relationship.
"You gotta trust who you're with, and at the end of the day, I'm not here to be anybody's watcher. I'm not his watcher. He's a grown man. I trust that the man that Will is is a man of integrity. HE's got all the freedom in the world, and as long as Will can look at himself in the mirror and be OK, I'm good." via The Howard Stern Show.
Will explained why he and Jada don't consider themselves married anymore.
"We don't even say we're married anymore. We refer to ourselves as 'life partners,' where you get into that space where you realize you are literally with somebody for the rest of your life. There's no deal breakers. There's nothing she could do—ever—nothing that would break our relationship. She has my support till death, and it feels so good to get to that space." via Rap Radar's podcast
Jada spoke on rumors surrounding their marriage.
"I've heard all the things—their marriage is not real, he's gay, she's gay, they swing. But at the end of the day, people have to believe what they have to believe. I'll tell you what, it's too hard to be in a pretend marriage. Life's too short for that one." via Atlanta's Q100 radio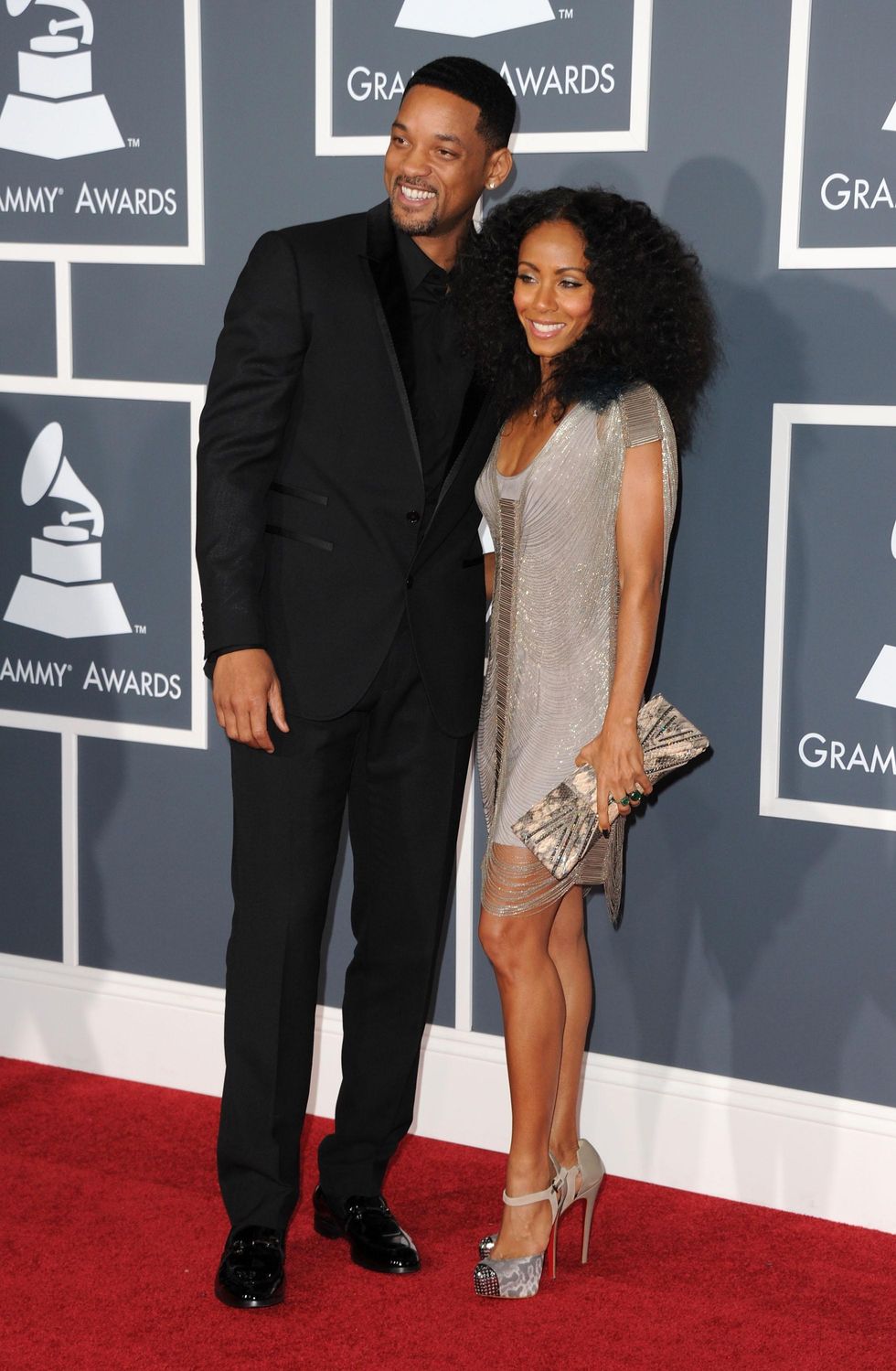 Jason Merritt/Getty Images
Will spoke on the fake concept of marriage.
"I remember the day I retired. I literally said to Jada 'That's it. I retire. I retire from trying to make you happy. I need you to go make yourself happy and just prove to me that it's even possible.'"
"We cracked the hell up. We started talking about [how] we came into this fake romantic concept that somehow when we got married that we would become one. And, what we realized is that we were two completely separate people on two completely separate individual journeys and that we were choosing to walk our separate journeys together. But her happiness was her responsibility and my happiness was my responsibility." via Instagram.
Jada believed she would never get married.
"I never thought about being married or having a family. I didn't know anything about that because I came from a single mom so I always thought I'd be a single mom and have a career. Then I found this beautiful man, Will. I got married to him and I got my bonus son Trey and then I got Jaden and I got Willow and I was able to create, for myself, something I never had—which means family." via Vh1's Dear Mama Event
Both Will and Jada explained their views on monogamy.
Will: "Our perspective is, you don't avoid what's natural and you're going to be attracted to people. And if it came down to it, then one would say to the other: 'Look, I need to have sex with somebody. Now, I'm not going to if you don't approve of it.'… In our marriage vows, we didn't say 'forsaking all others.' We said, 'you will never hear I did something afterwards.' Because if that happens the relationship is destroyed." via U.K. magazine Reveal, July 2008
Jada: "We always have people that we're attracted to that we talk about. That don't stop just because you're married. Somebody's always gonna catch your eye. That's real. Somebody's gonna always be prettier than me, and somebody's always gonna be more in awe of him than me, and he gonna be like *in Will's voice* 'yo, she really like me' (laughter), but as far as somebody being right for us… is there somebody right for a nice night? Maybe. But somebody that can sustain our life and sustain what we've built together, absolutely not!" via WJLB Morning Show, June 2010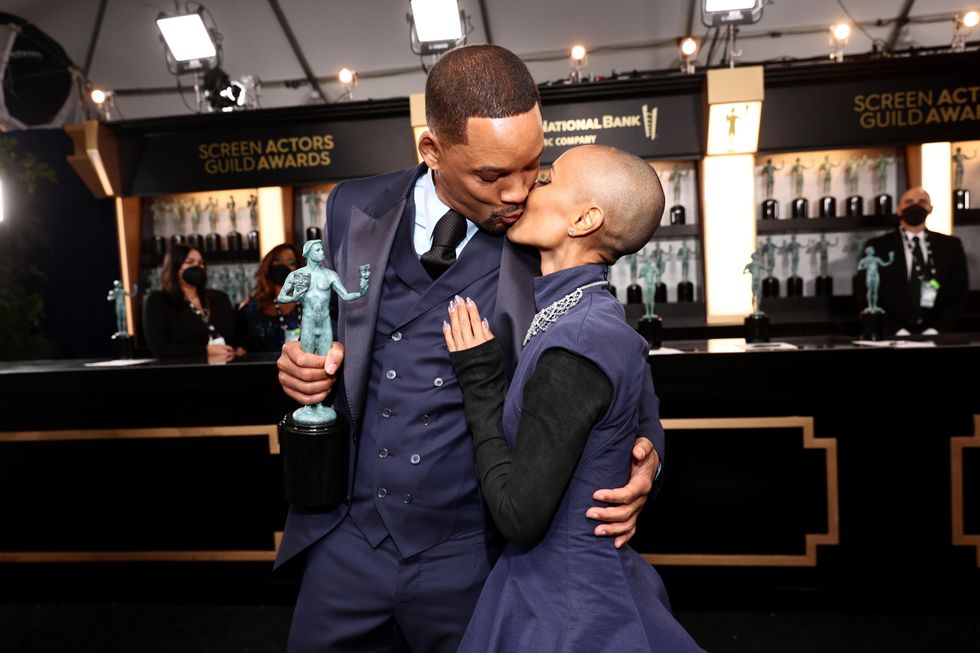 Emma McIntyre/Getty Images for WarnerMedia
Jada called Will her best friend.
"He's been by my side through some of the most difficult parts of my life. And so that's something you can never take away. A lot of other things, you never know, other things might change...but one thing is for sure: I love him deeply and he is my best friend." viaHuffPost Live
Featured image by Frazer Harrison/WireImage via Getty Images
Jada Pinkett Smith is reflecting on past hair struggles that she has faced in her career. In celebration of the Crown Act being passed by the House of Representatives, the actress took to Instagram to share some insight on her hair journey as a part of her "Story Time with Jada" series.
For those of you who don't know, the Crown Act is a bill that disallows hair texture- and hairstyle-based discrimination commonly seen in the Black community.
With the caption, "Crown Act. Be proud of your crown," Jada started the video off by saying,
"I had some definite hair regrets for sure specifically on covers. Where it was just, 'what the hell?'" She then went on to explain what it was like being in Hollywood in the '90s where straight hair was "in."
"Being a Black woman and dealing with hair in Hollywood, especially in the era that I came up in, having your hair look as European as possible was always the thing and that was really challenging," she said. "Because I liked my hair out wild and curly but nobody wanted that."
Due to pushback, the Girls Trip star found herself falling victim to society's standards and wearing hairstyles she wasn't comfortable with.
"So I always had to do my hair in ways that didn't feel natural to me because of trying to play the game. So if I'm doing a cover, everybody's like 'no we love your hair straight and flowy' and it's like, alright, cool but that's not really what my hair likes to do."
She continued, "So I had to learn to get the courage to just go 'nah, I'm not doing that." Which is why I feel the freedom today. I don't give two craps what people feel about this bald head of mine 'cause guess what, I love it."
​Jada recently shaved her head bald due to alopecia, however, we have seen the beloved actress rock a variety of hairstyles over the years. Let's take a look back at some of her biggest hair moments.
Pixie Cut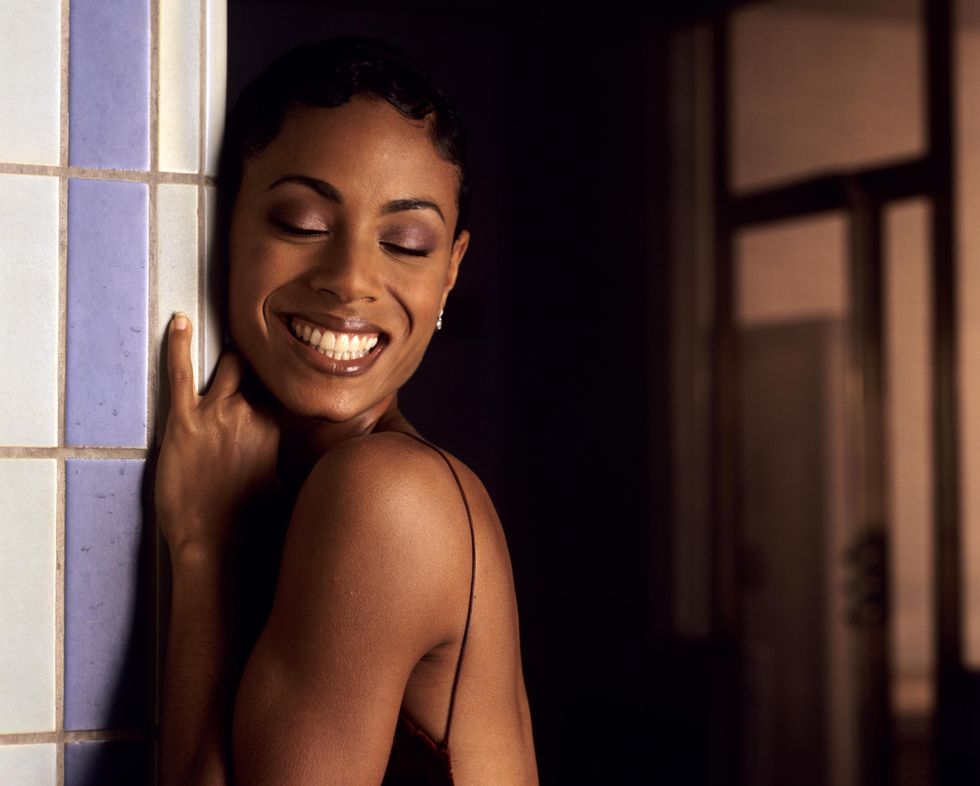 Jada Pinkett Smith in 1997.
Joe McNally/Getty Images
The pixie cut became the hairstyle that the mom of three was known for. Whether her hair was dyed platinum blonde or black or it was finger waves or curly, the cropped cut was her signature since the '90s.
The Nutty Professor Bob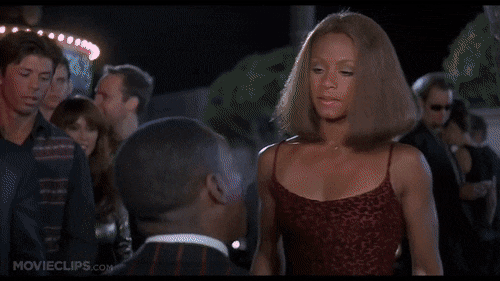 Last year, Jada spoke about the bad experience she had with a hairstylist on the set of The Nutty Professor. During Red Table Talk, she explained that the reason why her wig looked so bad was that the hairstylist wouldn't straighten the roots.
"She thought that the roots should be not smooth, but the hair should be straight," she said. "She was like, 'Well, usually for Black women, you don't have straightened roots.' And I said, 'Oh no, we do. We either straighten it with a hot comb or we perm it.' But she didn't believe me. So, she made it with roots that weren't straight, but the hair was."
Set It Off Braids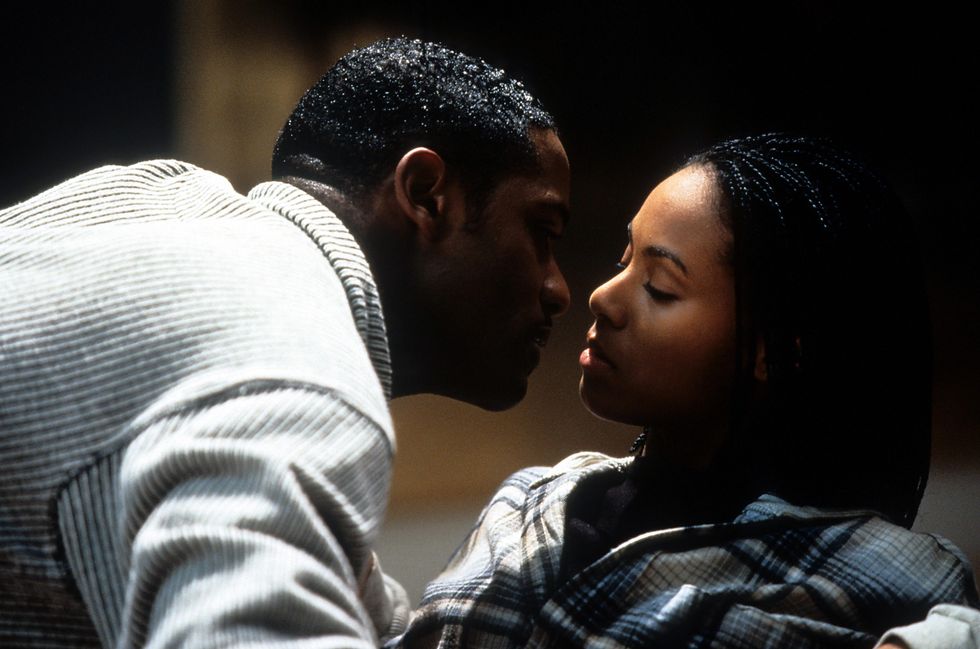 Jada Pinkett Smith and Blair Underwood in the 1996 film 'Set It Off.'
New Line Cinema/Getty Images
Jada's box braid bob in Set It Off is one of her most iconic looks and a classic '90s hairstyle. On an episode of Red Table Talk, the actress who played Stony reflected on the moment her character cut her hair off in the film.
"Cutting my hair in Set It Off, So that particular scene I had already had so much loss and I had already, like, lost so many friends, and so I really reflected on those that I loved that I had lost, you know, and how everybody doesn't make it and how you can be sitting with great fortune and have so much loss have so much pain," she said.
Inches for Days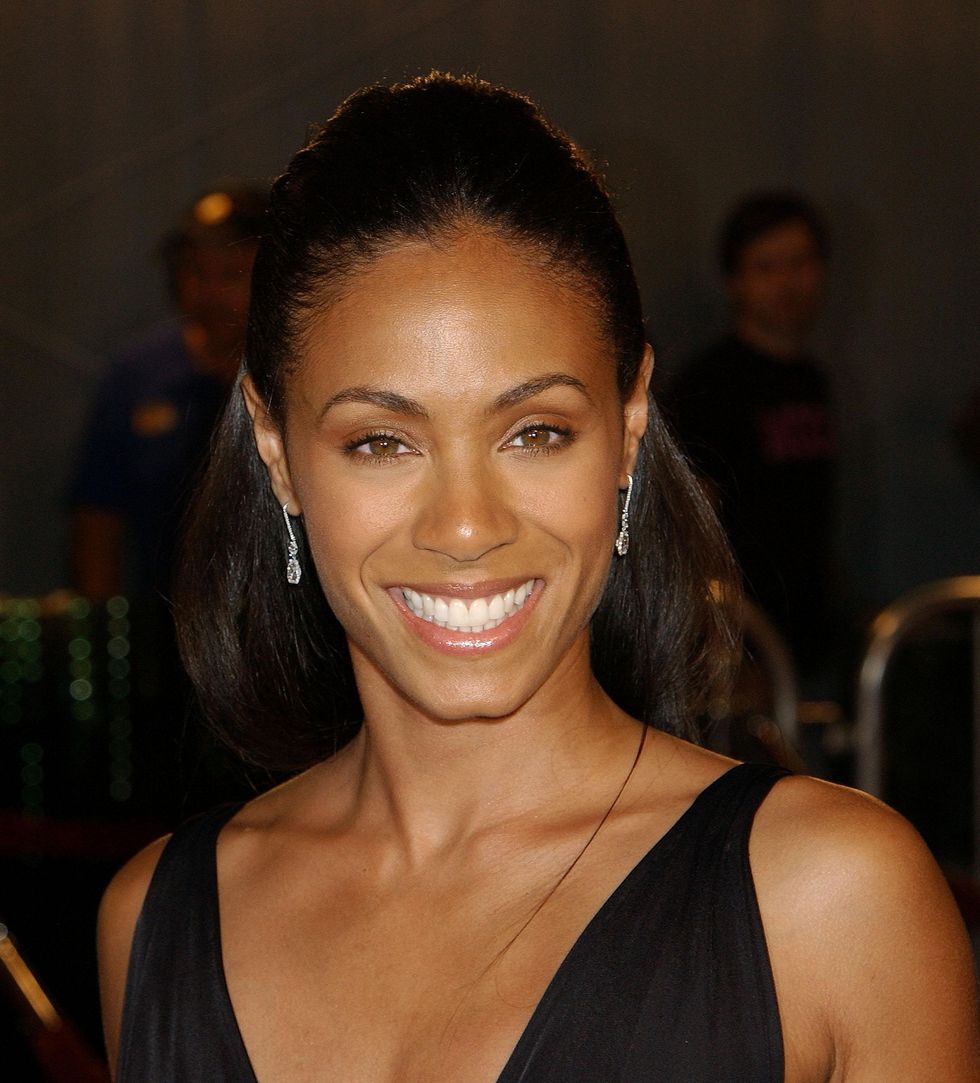 Jada Pinkett Smith in 2003.
Gregg DeGuire/WireImage via Getty Images
In the early to mid-2000s, Jada was all about length and rocked hairstyles that allowed her natural hair to flourish. From tight curls to loose waves, to low buns and wearing it straight, Jada showed that her long locks had range throughout much of the decade.
Bald and Beautiful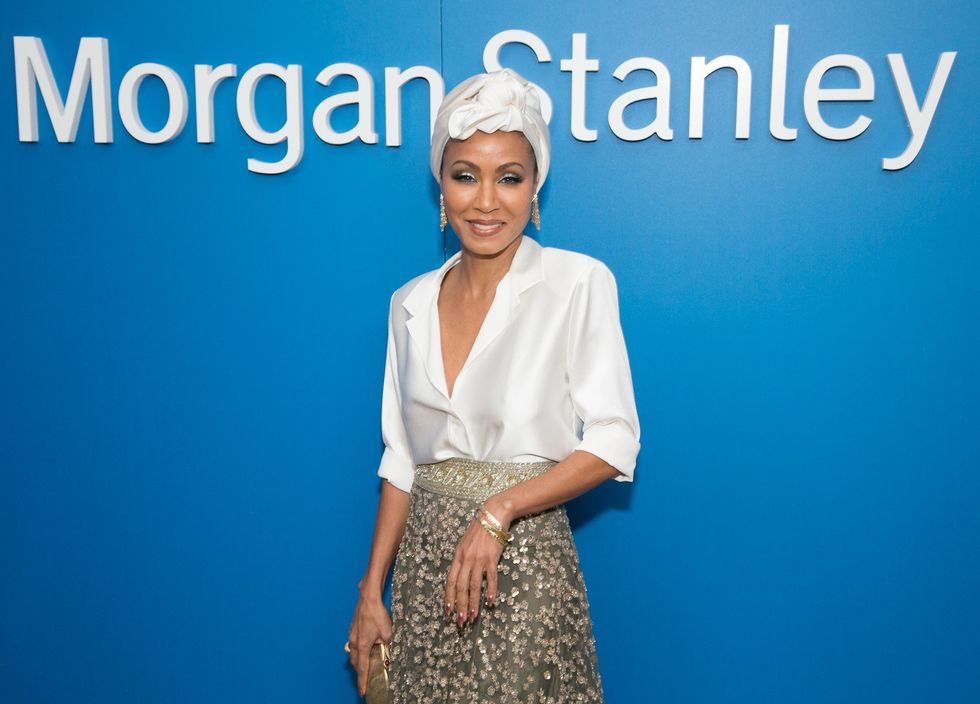 Jada Pinkett Smith in 2018.
Gabriel Olsen/WireImage via Getty Images
In 2018, the actress made the tearful admission on her Facebook Watch show that she was suffering from hair loss. After trying to disguise the hair loss by wearing turbans, she finally decided to chop all of her hair off last year. She debuted the new look in an Instagram post with her daughter Willow.
"Willow made me do it because it was time to let go BUT … my 50's are bout to be Divinely lit with this shed," she wrote.
Featured image by Amy Sussman/WireImage via Getty Images
Will Smith and Jada Pinkett Smith have been in the news a lot lately and not for good reasons. Over the last few years, the couple has been very open about their marriage to the world and what started as just them sharing their "truths" quickly turned into what many people considered "oversharing."
It began with Jada's beloved Facebook Watch series Red Table Talk where she and her co-hosts Willow Smith and Adrienne "Gammy" Banfield-Norris would discuss a wide range of topics that some would even consider taboo.
Each of them would sometimes share personal information about their lives and with Jada, she often shared intimate details about her relationship with Will. Jada and Will even addressed things together such as the actress' "entanglement" with August Alsina back in 2020.
While they faced criticism then, that criticism has been turned up a notch thanks to Will's memoir that he released in 2021.
With intimate details about the beginning stages of their relationship where he wrote that they had "sex multiple times a day, for four months straight," many fans were getting tired of it and someone even started an online petition on change.org where they asked reporters to stop interviewing the couple.
However, their daughter Willow has a different perspective. In an interview with The Independent, the 21-year-old musician revealed what she thought about her parents sharing vulnerable parts about themselves.
"I feel I've always understood that my parents are their own people," she said.
"A lot of kids think of their parents like… 'Your whole identity is for me.' [But] seeing them in this lifestyle we had, from a very young age it was clear to me they weren't just my parents. They're full, other people who have their own emotions."
Willow also believes that it would be the "biggest disservice" to put up a facade when that's not the case.
It's not surprising that Willow would defend her parents amid their recent criticism. The Smiths are a close-knit family and always share support for one another whether it's professionally or personally.
In July 2020, Jada shaved her head and attributed it to being inspired by Willow. For the Instagram post, Jada wrote, "Willow made me do it because it was time to let go, BUT…my 50s are 'bout to be divinely lit with this shed."
Featured image by John Parra/Getty Images for Audacy
Red Table Talk leaves no stone unturned when covering topics about life. Whether controversial or enlightening, viewers can always count on getting answers on how to deal with situations that occur in their everyday lives. The latest episode's topic was no different as co-hosts Jada Pinkett Smith, Adrienne Banfield-Jones and special co-host Lauren London got down to the nitty gritty with therapist Nedra Glover Tawwab about boundaries.
Nedra, who wrote about boundaries in Set Boundaries, Find Peace: A Guide to Reclaiming Yourself, defined boundaries as a "preference."
"You might not know what my preference is for something, so it's my job to communicate to you that this is what I want, this is what I need, this is what would work best for me," she said. "But just assuming that they should know because they're your friend...is unfair. It does put us in a space of feeling resentful or upset at them for having to do this, but their boundaries are different."
When it comes to setting boundaries for Jada, the actress revealed that she gets angry when she has to do it.
"I really get angry when I'm forced to set a boundary," she said. "I realized that the other day with a friend of mine. I really have to talk to this person about an issue I'm having, then I got mad at that person for making me have to advocate for myself."
They each shared several stories about having their boundaries crossed, including Lauren who said a friend got mad at her for setting a healthy boundary by not wanting to indulge in a "toxic" conversation.
The ladies went on to examine different scenarios and how to set boundaries when these situations occur. One of the scenarios was about personal space, which was something Lauren dished on.
"I have been in positions like that before, with just people coming to put their arm around you, or taking pictures with you and having their arm around your waist, and just stuff like that," she said. "I've always been like" — she motioned how she would gently remove someone's hand — "this is my body, I don't like being touched by strangers or people I work with."
In Jada's case, she realized that she crosses boundaries often with her loved ones although it's coming from a good place. "I gotta stop trying to fix every damn thing. That's not my job either," she said.
The Set it Off actress gave an example about how she always tries to fix things for her daughter Willow and how Willow has checked her on it.
"I gotta give Willow props because she'll call me, disrupted, and be like, 'I don't need you to fix anything mom, I just want you to listen.' I go, 'Fantastic, I got you.' Because she knows I'm going to go straight to, 'Well we can do this and that.' 'Nope just listen to me, mommy. I just need you to listen,'" she said.
Overall, when it comes to boundaries, Nedra not only believes it's important to set them but that it is normal if they change over time. "We grow and evolve, it makes sense to shift when we need to," she said.
Do you set boundaries in your life? What was the outcome? Share below!
Featured image by Roy Rochlin/Getty Images
Jada Pinkett Smith said she got time today! The beloved actress addressed reports about her sex life with husband Will Smith after her recent Red Table Talk episode. Jada, along with her co-host, her mother Adrienne Banfield-Norris, sat down at the red table with actress Gwyneth Paltrow to discuss sex and women and the conversation turned to communication and accountability in the bedroom.
Jada, being the outspoken person she is, began to discuss some intimate details about her sex life with the I Am Legend star.
"You also brought something up that I think is supremely, supremely important and that is the idea of accountability. That we have to be able to speak up when things aren't going well, when things are going well, but that level of accountability that actually bleeds through our entire life," she said.
She didn't stop there. Jada went on to give an example of what she and Will have dealt with in the bedroom. "It's hard. I mean, the thing that Will and I talk about a lot is the journey. We started in this at a very young age, you know, 22 years old. That's why the accountability part really hit for me because I think you expect your partner to know [what you need], especially when it comes to sex. It's like, 'Well if you love me, you should know. If you love me, you should read my mind.' That's a huge pitfall!"
While honest and relatable, social media began to tear into the Set it Off star and accused her of always embarrassing Will.
However, Jada responded to the backlash with a simple tweet:
Only because I got time today.
Stop making up headlines.
Watch the @RedTableTalk I did with @GwynethPaltrow for yourselves.
Will and I have NEVER had an issue in the bedroom. Thank you❣️https://t.co/wBpqSTTaGi

— Jada Pinkett Smith (@jadapsmith) October 28, 2021
"Only because I got time today.
Stop making up headlines.
Watch the @RedTableTalk I did with @GwynethPaltrow for yourselves.
Will and I have NEVER had an issue in the bedroom. Thank you❣️."
This isn't the first time Jada and Will's relationship have made headlines from a Red Table Talk conversation.
In a July 10, 2020 episode, the couple had to address Jada's "entanglement" with August Alsina after the R&B singer revealed that they were once in a relationship.
Featured image by Kevin Winter/Getty Images
When I think about Will Smith's career, I'm kind of at a loss for words. I mean, he starred in major movies like Bad Boys, Independence Day, and Men in Black. Then, gave us motivational art through Ali, Pursuit of Happyness and I Am Legend. Not to mention, as a master of his life and career, he turned down roles Django Unchained and The Matrix, two major successes. Can you imagine having a career that successful? Where you can define the bags you need versus what bags need you? And as time progresses, the 53-year-old only continues to adapt and flourish. During the production of Apple TV's Emancipation, Smith had a beautiful conversation with GQ to discuss the film and his upcoming memoir, Will.
Emancipation is different from typical projects we've seen him in since he's always seemed to stay away from films discussing slavery. He told GQ:
"I didn't want to show Black people in that light. I wanted to be a superhero. So I wanted to depict Black excellence alongside my white counterparts... This [Emancipation] was one that was about love and the power of Black love. That was something that I could rock with. We were going to make a story about how Black love makes us invincible."
The big screen isn't the only place we'll be seeing something new from the King Richard star. His memoir, which will be released in November, reveals a different version of himself.
"I just really wanted to totally destroy the clinging to 'Will Smith, I'm trying to separate the image of Will Smith from who I actually am."
During the interview, Smith explained how his struggle with perfection and need "to be the biggest movie star in the world" fueled his career success but stifled his personal relationships and caused contention in his marriage. For example, he details how Jada never wanted a traditional wedding but he pressured her until she gave in. He admits:
"This would be the first of many compromises Jada would make over the years that painfully negated her own values."
His relationship wasn't the only strained area in his life. His need to please people and be the character of himself that he had created, was emotionally harming him. In a draft of his book he writes, "Will Smith,' the alien annihilating M.C., the bigger-than-life movie star, is largely a construction—a carefully crafted and honed character—designed to protect myself."
At nine years old, Will Smith saw his father aggressively punch his mother in the side of her head. He recalls his brother trying to fight back and his sister running away to hide. However, he was frozen in fear. And that moment in some part changed the trajectory of his life. For years after, he felt the need to people-please, to make sure that others around him were entertained so they wouldn't respond negatively or violently.
He also felt by making his mother proud, he was somehow apologizing for the day he couldn't stand up for her. Smith admits that he would never have been able to share this truth when his father was alive and has a great deal of affection for him.
"He was one of the greatest blessings of my life, and also one of my greatest sources of pain."
Many of his values about loyalty and ambition come from his father. These emotions stuck with him for decades even as his career soared. It wasn't until his 50's when he went on an emotional journey that his mindset started to shift.
Smith spent time in solitude traveling to Utah, visited Peru for ayahuasca rituals, and even met with an intimacy coach where he confessed that he'd be very happy leading a harem.
"The idea of traveling with 20 women that I loved and took care of and all of that, it seemed like a really great idea."
He even name-dropped a few women who he'd like to be a part of it, such as Misty Copeland and Halle Berry. Although after healthy conversations with the coach, he realized that probably wouldn't work. "After we played it out a little bit, I was like, 'That would be horrific.'"
Speaking of women, we'd be remiss if we didn't discuss his beautiful wife Jada Pinkett Smith and the highs and lows of their relationship. After a viral episode of Red Table Talk, where the couple discussed Jada's infidelity, many were curious about where the couple currently stands. And while he admits major struggles in the past, it seems like the two are in a happy place now. He tells GQ:
"We have given each other trust and freedom, with the belief that everybody has to find their own way. And marriage for us can't be a prison. And I don't suggest our road for anybody. (He repeats) I don't suggest this road for anybody. But the experiences that the freedoms that we've given one another and the unconditional support, to me, is the highest definition of love."
Today, Will is embracing a whole new mindset by embracing social media. Because as we know, being perfect is kinda boring online. His freedom of authenticity and truth in his creative endeavors and relationship has him feeling a new level of freedom and happiness:
"The pursuit of truth is the only way to be happy in this lifetime."
Will is now available for pre-order worldwide. Read the full cover story on GQ here.
Featured image by Jason Merritt/Getty Images